I learned a while ago that when I ask someone if they've been to Singapore, to also ask them a follow-up question if they answer yes: 'But did you actually leave the airport?'
Now you might think that's a strange question. But given that Singapore Airlines and Qantas both use Singapore as a transit point for onward flights to Europe, the city-state is just a rest stop for many Aussies.
Those Aussies are missing out. After completing a three-day tour, I'm here to tell you that Singapore is a holiday destination in its own right. The city is a melting pot of different cultures that offers something for everyone. And it shouldn't be missed! So next time you're jetting off to Europe or contemplating your next holiday destination, keep Singapore in mind.
And the good news for point hackers travelling to Singapore? If you're heading to Europe, Singapore Airlines offers a free stopover on return Business Class award redemptions. Just another reason to plan a visit to the spectacular Lion City.
Singapore
After a slow start, Singapore has well and truly opened its door to tourists. Locals consistently tell me to book things in advance, as socialising is firmly back on the agenda.
Masks? In June 2022, they're still mandatory on all public transport and in indoor venues, but the choice is yours whether or not you wear them outdoors.
There's a positive vibe in the city. I can sense the optimism in the air as locals emerge from lockdown fatigue. Yet Singapore isn't so bustling right now that visiting attractions is time-consuming and stressful. Of course, this is likely to change as more flights are added and countries around the world remove their travel restrictions. So if you're not one for crowds, you might want to jump in and book a trip to Singapore sooner rather than later.
Activities
Singapore is a fusion of different cultures and ethnic traditions – a fact Singaporeans are clearly proud of. So it's no surprise to me that there really is something for everyone. Outdoor or indoor activities, fast-paced or slow: it's all here.
I choose to start my Singaporean adventure with a four-hour bike tour of the city. This decision proves to be a masterstroke. It allows me to see a large swathe of the city in a relatively short time, while accompanied by a tour guide and a small group of like-minded travellers (coincidentally all Aussies as well). Highly recommended.
City skyline
You can't visit Singapore without taking in the city skyline. A collection of modern, mostly glass-enclosed skyscrapers intertwine with more traditional buildings harking back to Singapore's colonial past. The skyline showcases present-day Singapore perfectly. Many buildings bear the logos of large financial institutions, a testament to the city's status as a global financial hub.
I find the Singapore skyline to be one of the most picturesque in the world. And as I take in the cityscape, I'm surprised at how calming the city actually is for a global metropolis housing just short of six million people. Horns and other loud noises are nowhere to be heard.
So whether you walk, cycle or take a tour, I'd devote an hour at least to soaking in these impressive urban views.
Merlion Park
Merlion Park is another must-see. Home to the famous Merlion statue – half fish, half lion – it symbolises not just the city's origins, but also the origins of the city's alternate name: the Lion City. You can't miss a visit to this iconic waterside park.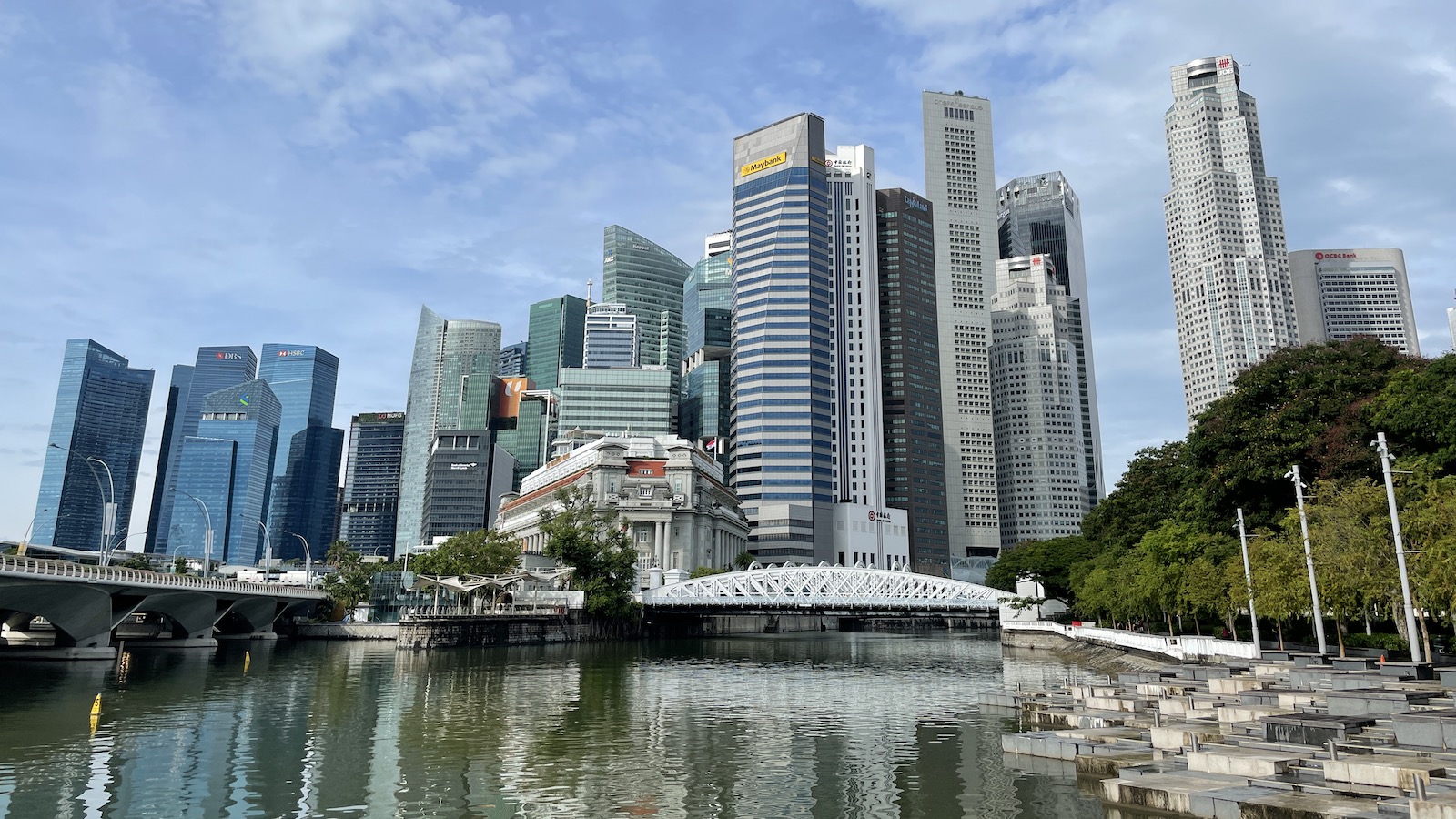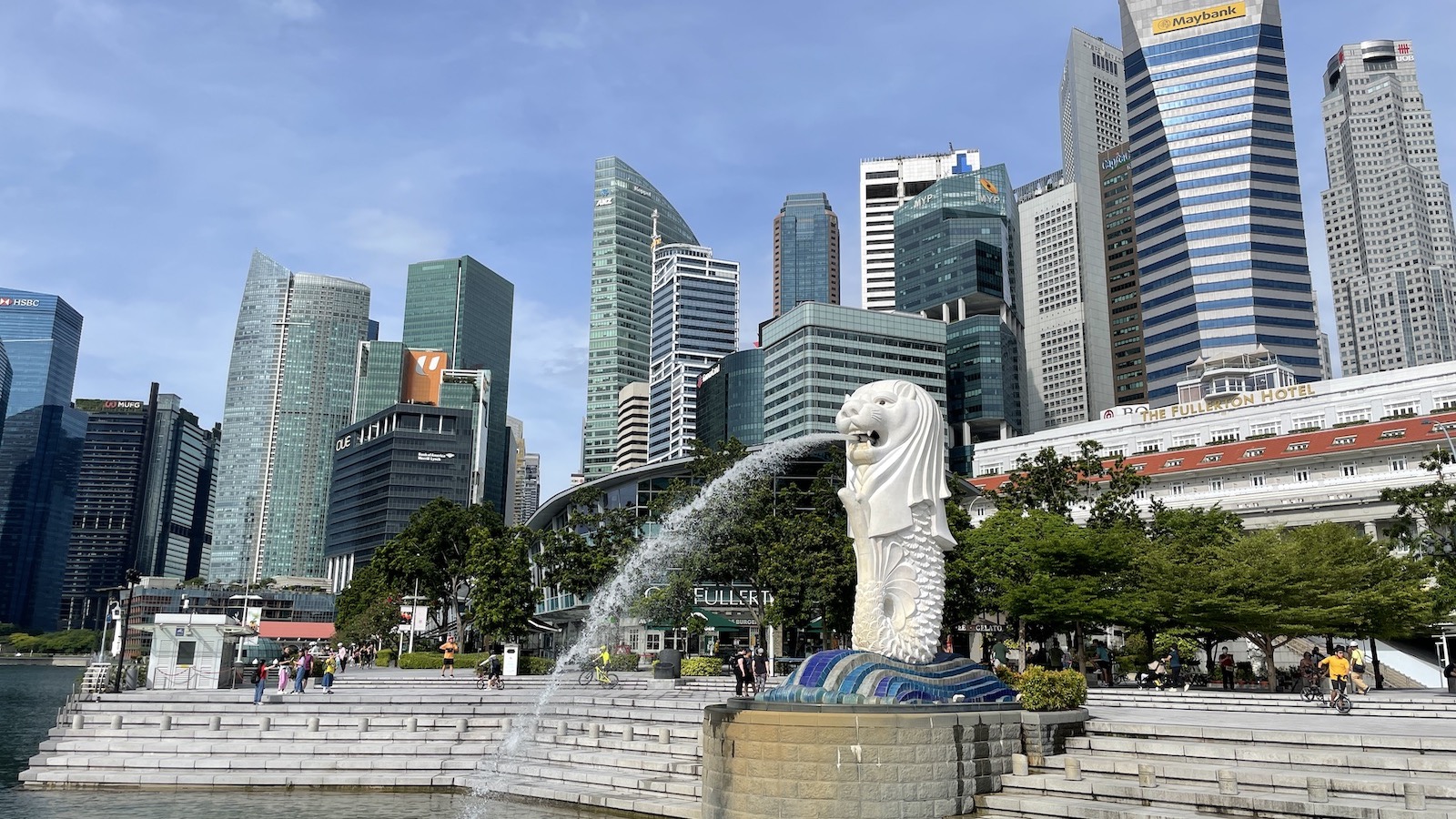 Marina Bay Sands Resort & SkyPark Observation Deck
The iconic Marina Bay Sands Resort is beautiful to view both from the ground as well as up high from its SkyPark Observation Deck. Unfortunately, the famous infinity pool at Marina Bay Sands is now strictly available to hotel guests only – so I couldn't get access. But the SkyPark Observation Deck is open to all, and it offers unobstructed 360-degree views of the city and its surrounds, including excellent views of the Port of Singapore.
Gardens by the Bay
Gardens by the Bay is quintessentially Singapore, with the Silver Garden Supertrees standing as a unique backdrop to the city skyline. Covering over 100 hectares, the Gardens host a nightly light and sound show at 7:45 pm called Garden Rhapsody. Not to be missed.
Shopping
The shopping in Singapore is excellent, with the city offering an interconnected network of varied shopping centres. Just as I'm leaving one, I find myself entering another – or at least one is within eye-shot. I'm captivated by the creativity of some. The Shoppes at Marina Bay Sands even has a river flowing through the centre of it!
Of course, Singapore's most famous shopping strip is arguably Orchard Road, with its high-end luxury retailers and fine-dining restaurants.
Iconic buildings
Singapore is incredibly diverse, and that diversity extends to its architecture. In fact, I haven't seen a city traverse old and new in such a compelling way. While The Jewel and Marina Bay Sands exemplify modern Singapore, there's a rich architectural heritage that showcases the city's past.
For a taste of Singapore's colonial architecture, I'd recommend visiting The Fullerton Hotel, Raffles Singapore, the Old Hill Street Police Station, the Joo Chiat district and Haji Lane.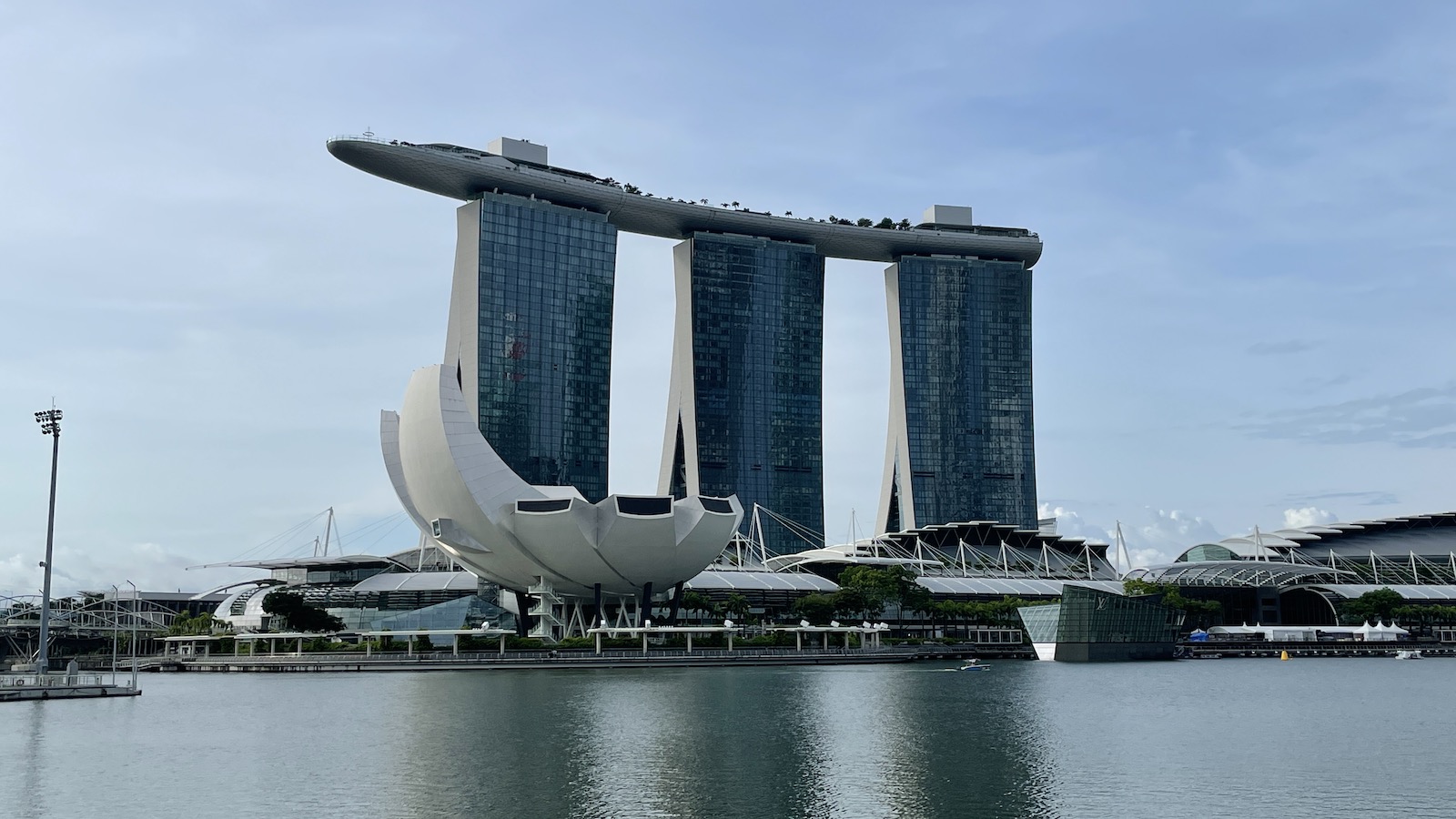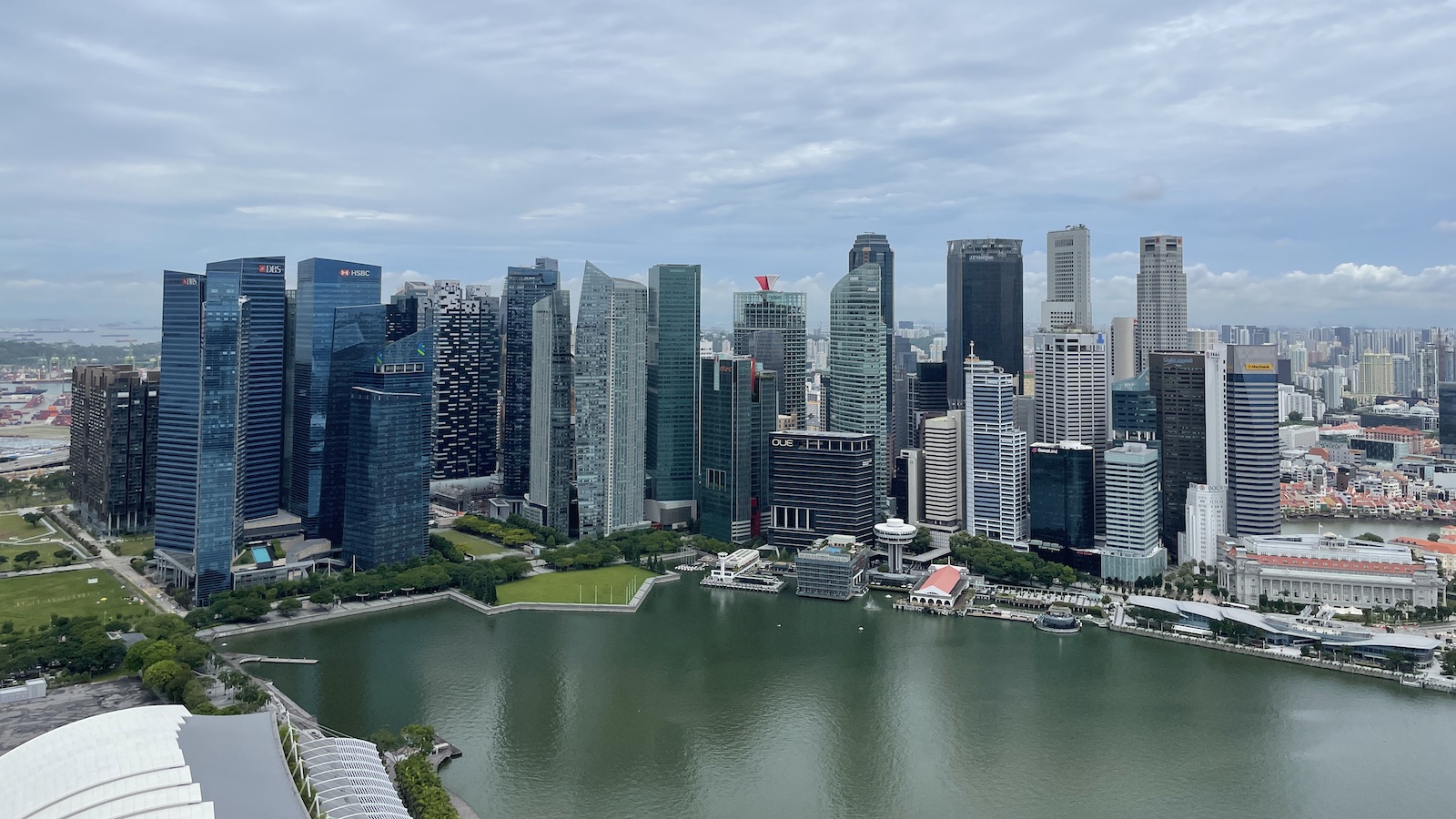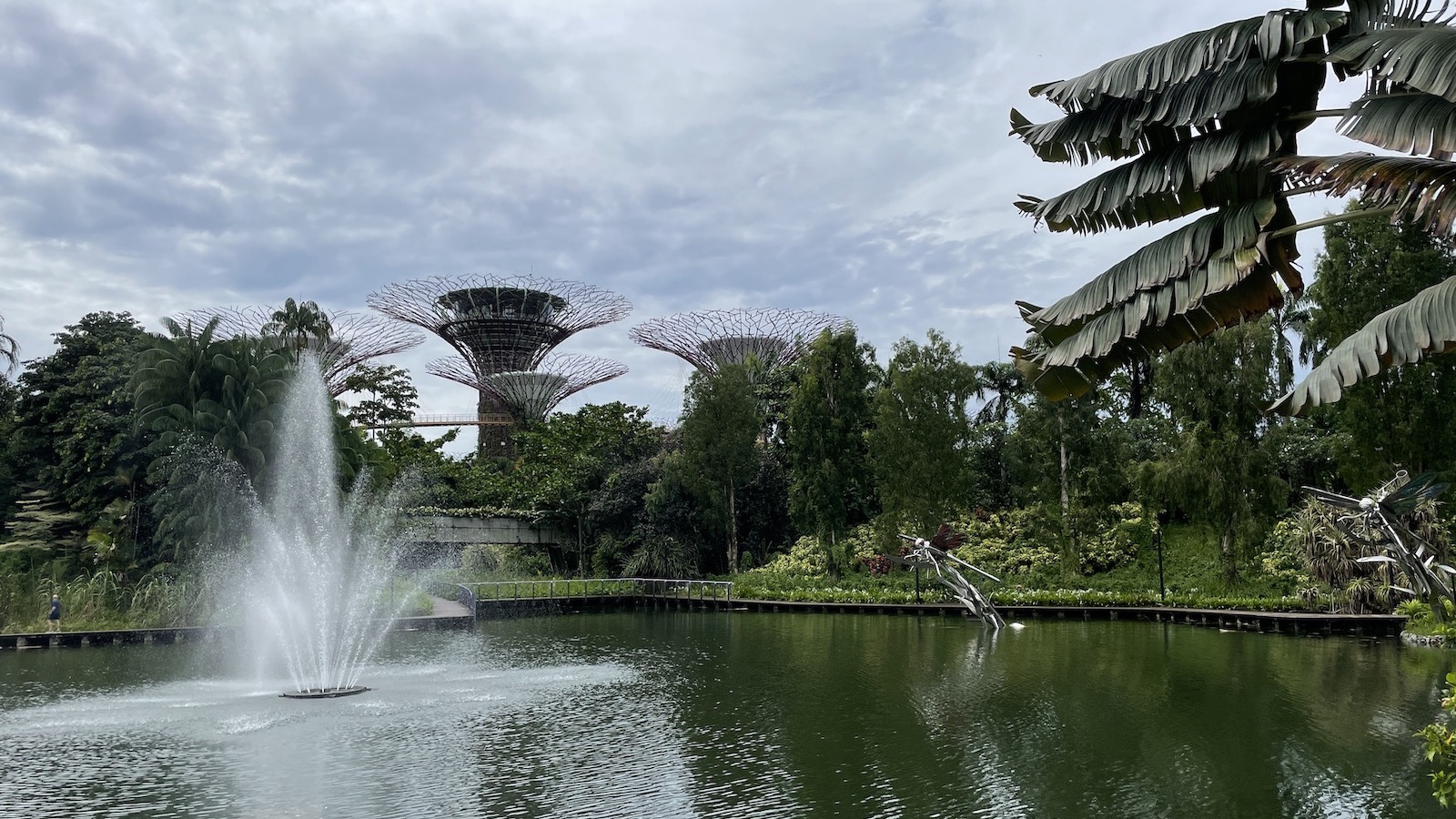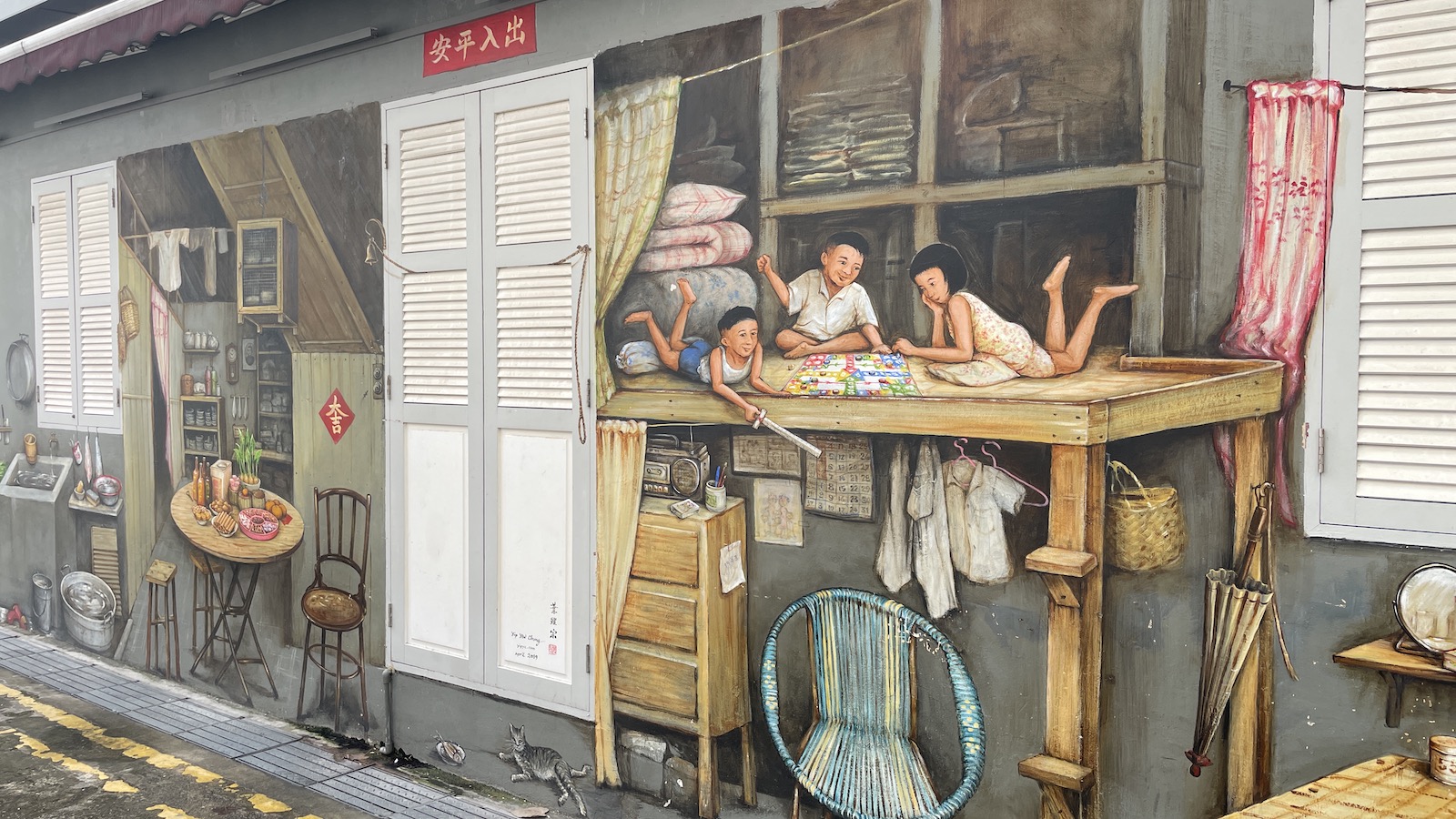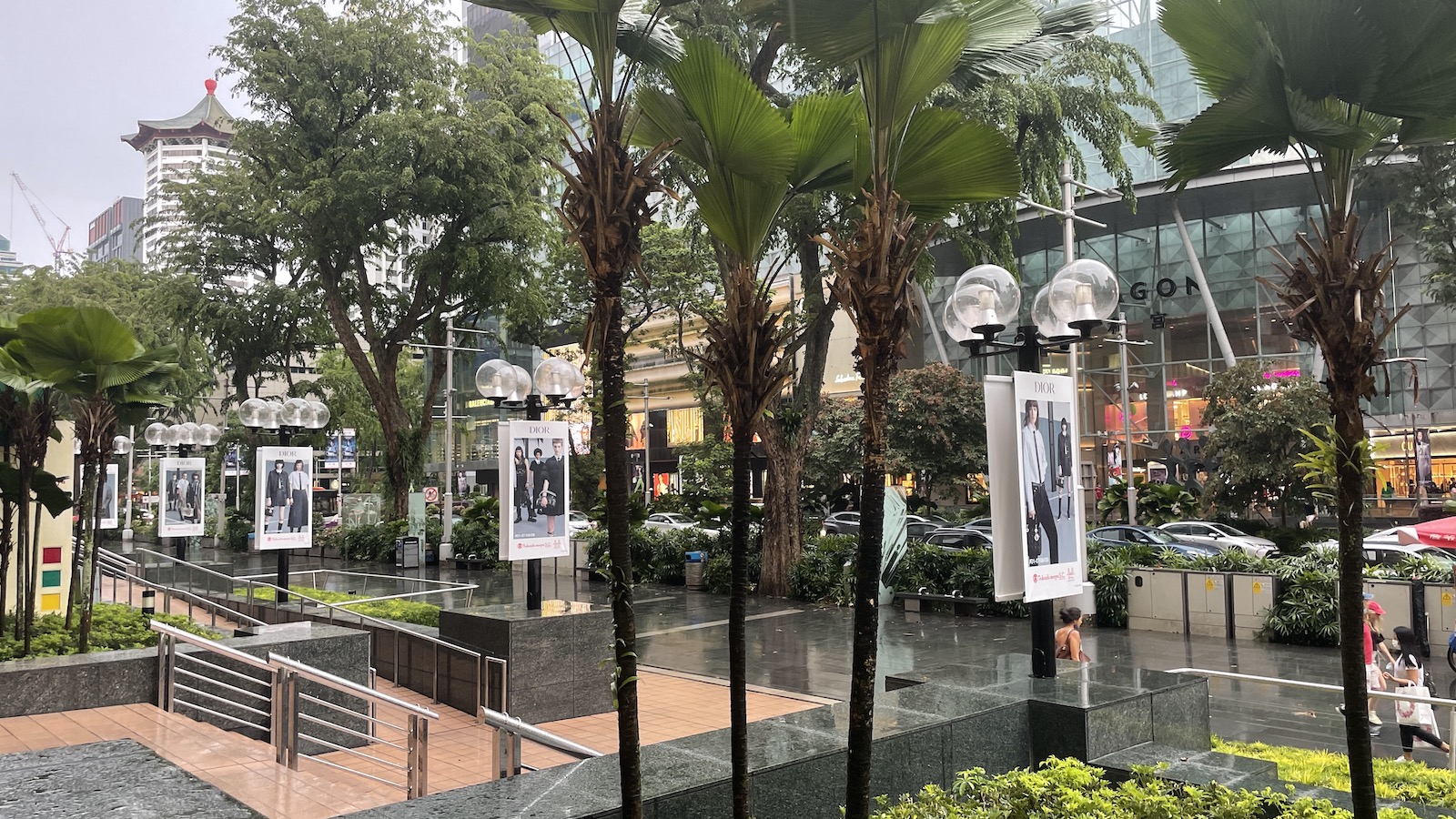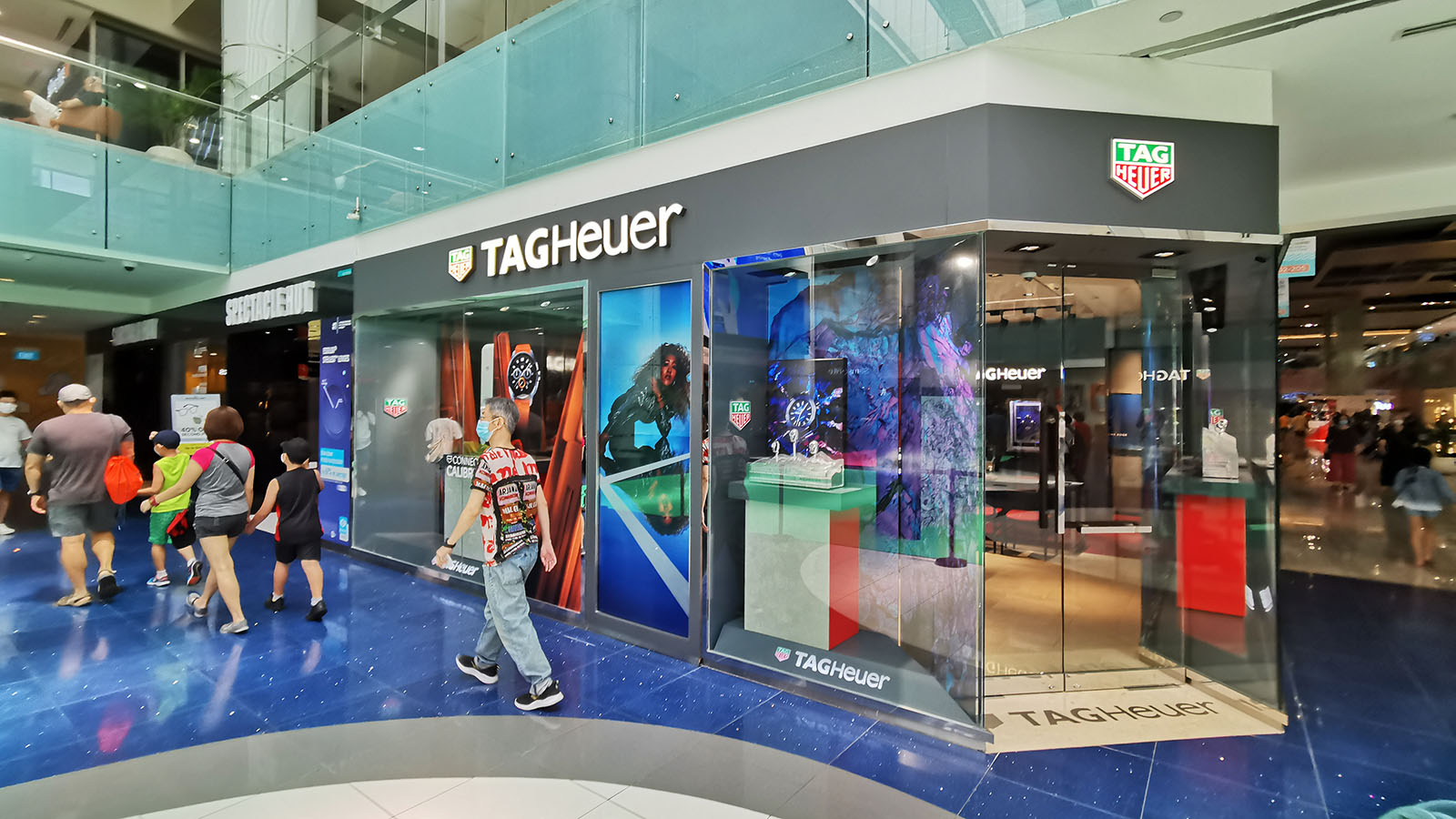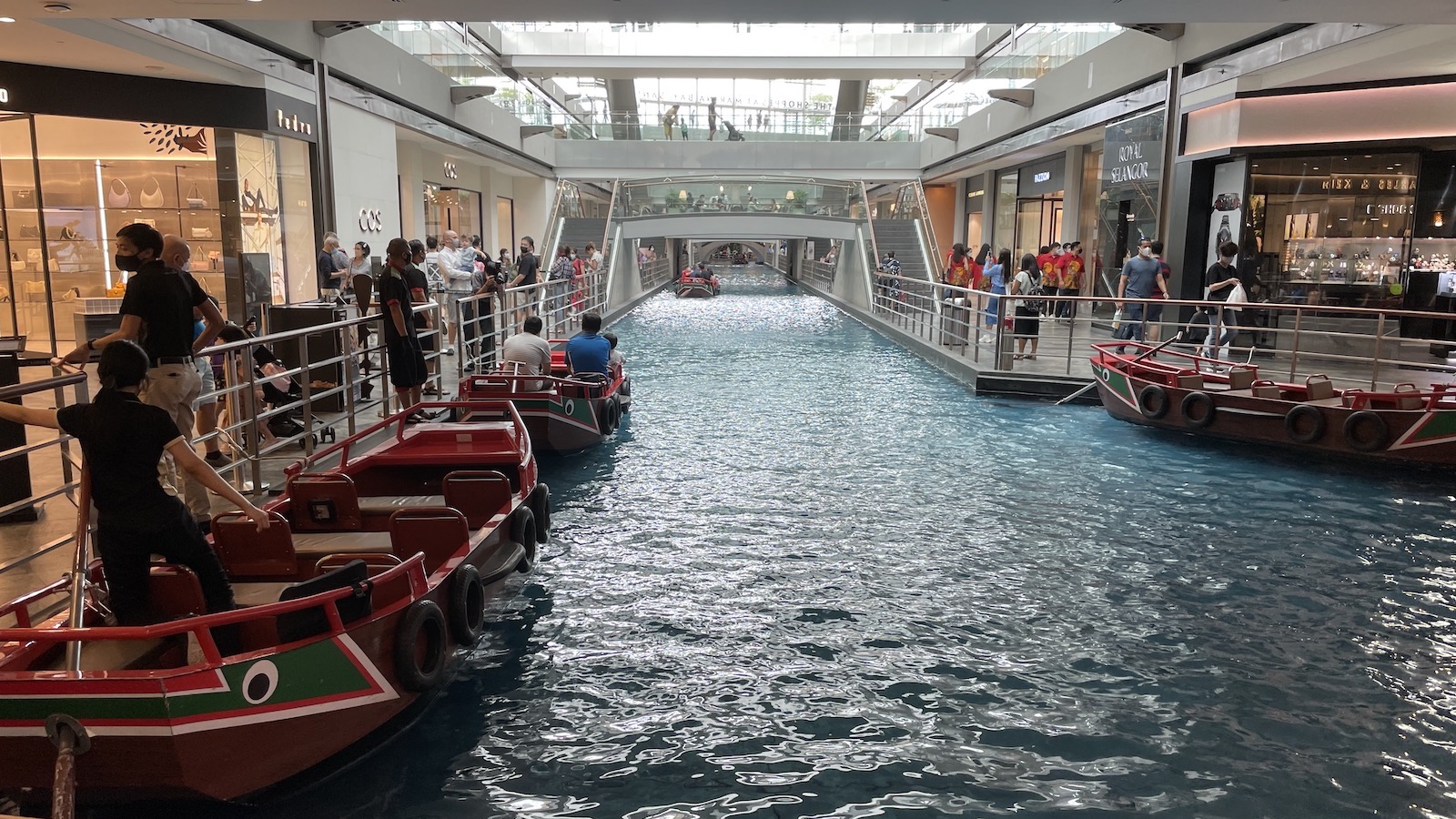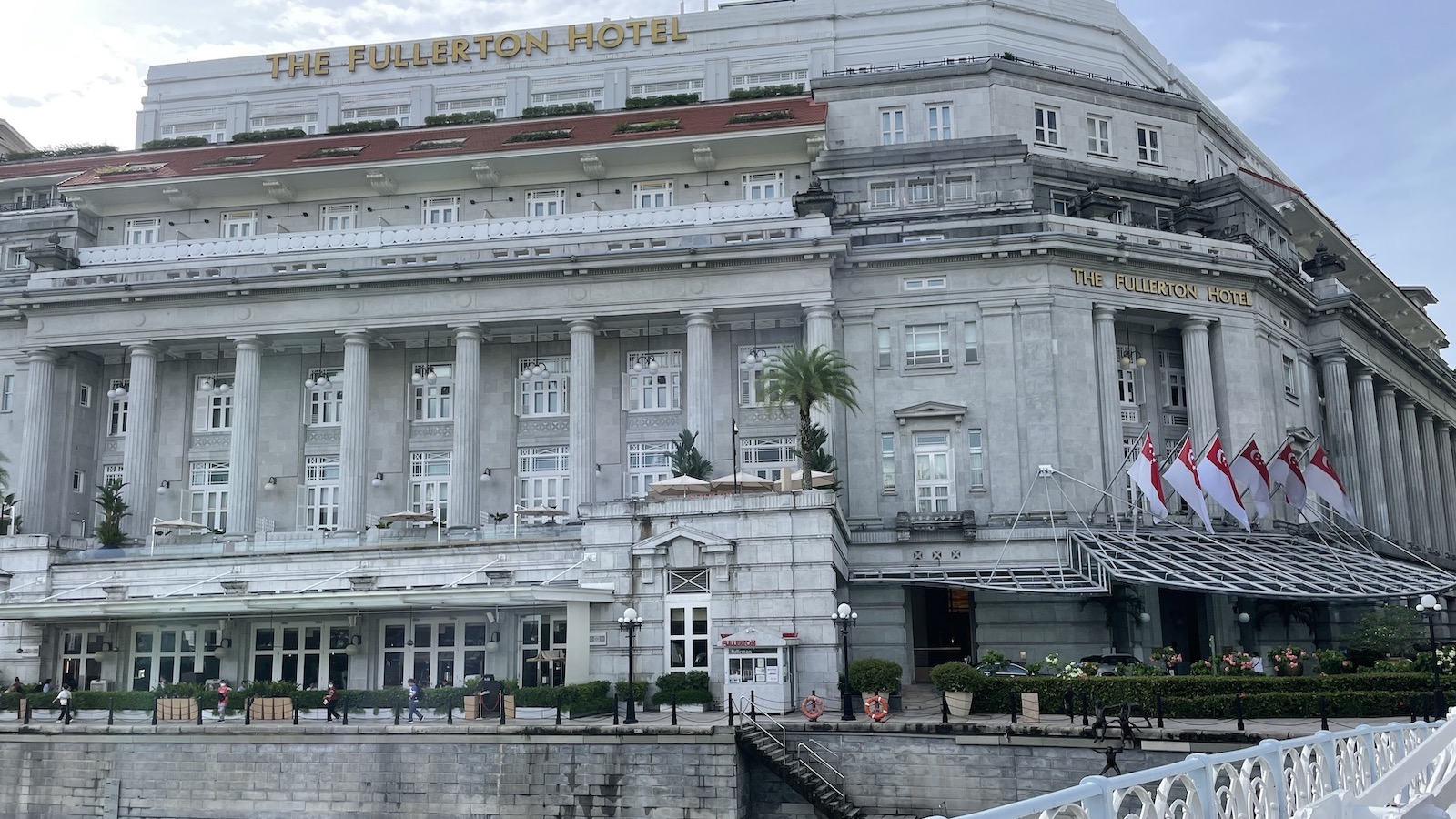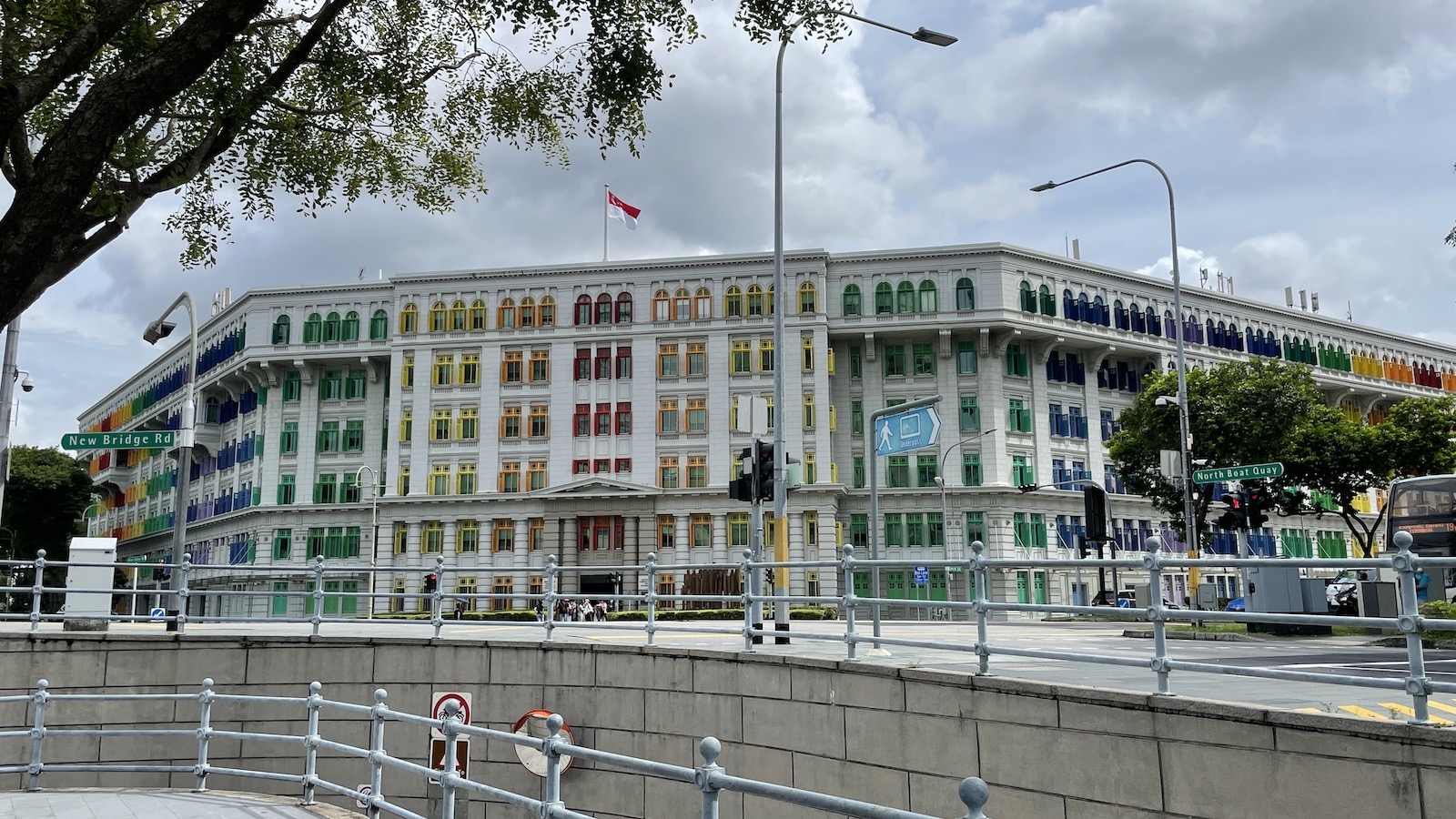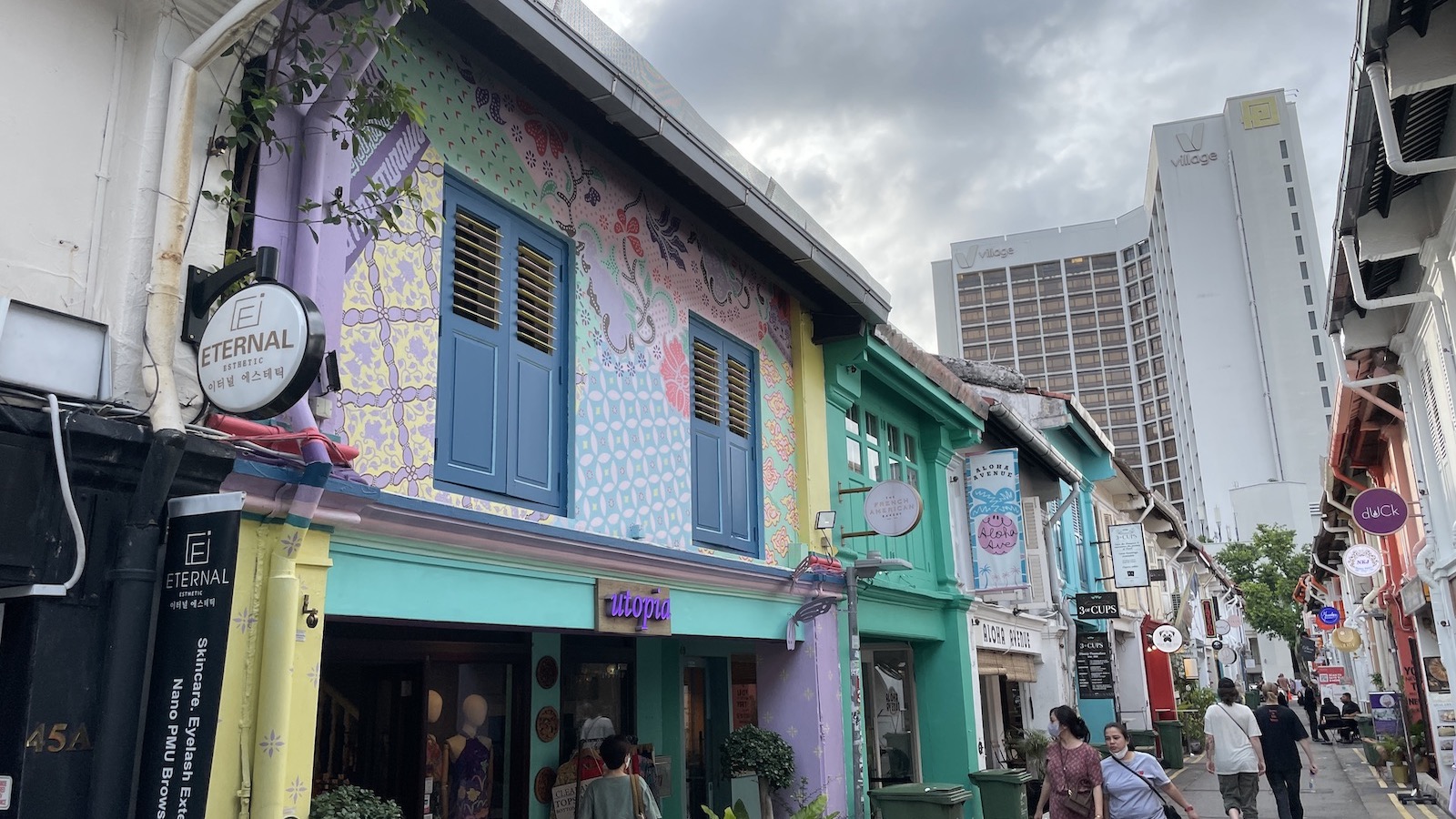 Dining and drinking
The dining scene in Singapore pays homage to its multicultural roots, with many individual districts within the city that cater to specific ethnic cuisines. Be it Indian, Chinese, Middle Eastern – and more – it's all here. Foodies definitely won't be disappointed.
I go for lunch at Pó, a fine-dining restaurant specialising in refined modern Singaporean cuisine. From the signature Popiah – a do-it-yourself pork wrap – to the charcoal-grilled Iberico pork satay and giant river prawns konbu mee, everything is delicious.
Next up is dinner at Keyaki Japanese Restaurant at Pan Pacific Singapore, an elegant space decked out with warm woods and striking lighting. I indulge in the six-course menu, with its sparkling seafood and unctuous wagyu beef. Sake is the perfect accompaniment.
And remember the SkyPark Observation Deck? The Cé La Vi Restaurant, Skybar and Sky Lounge sit at the very centre, with all three providing a fantastic way to relax and watch the sunset over some cocktails or great food. Though be sure to book well in advance – these venues are popular!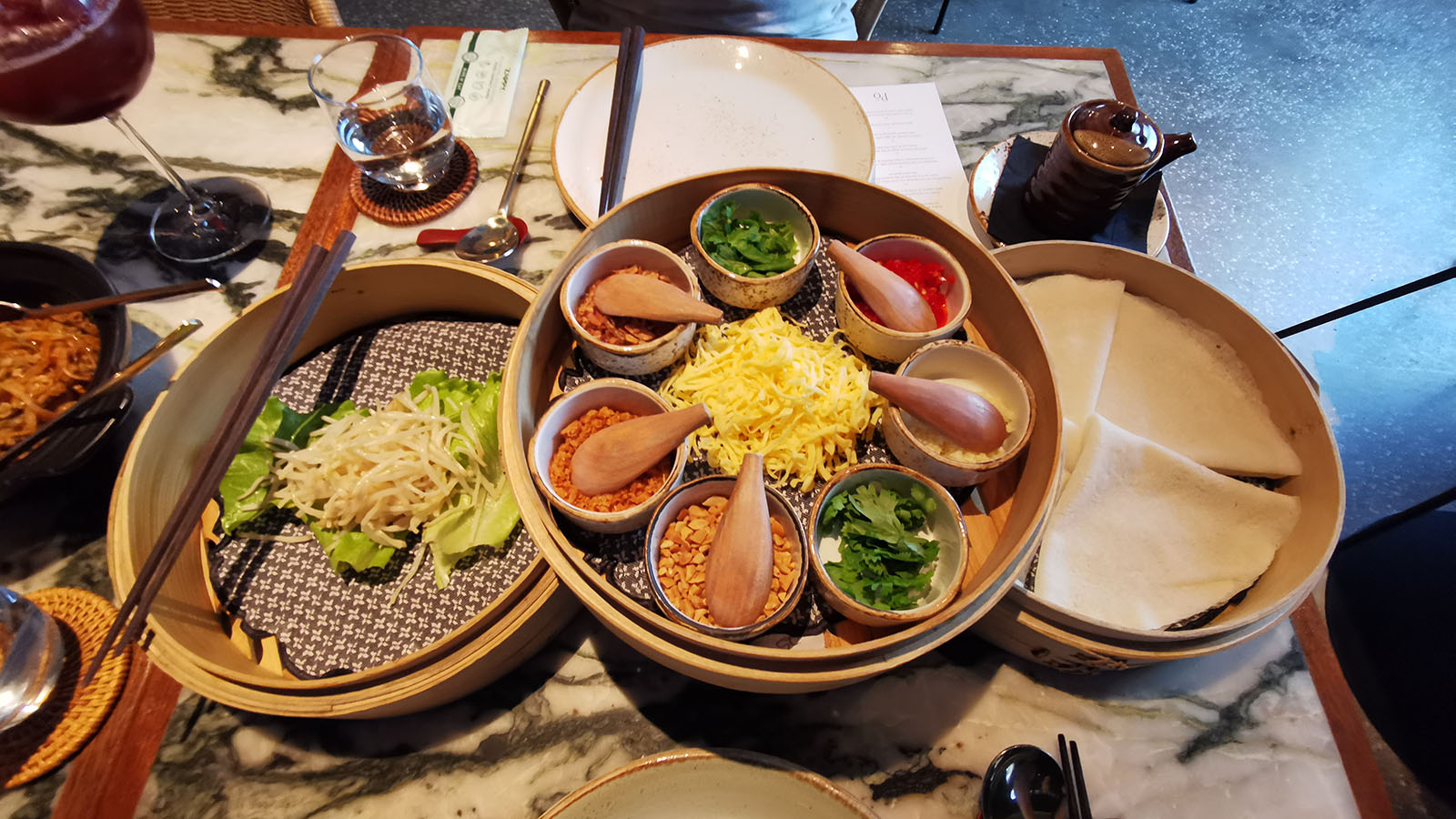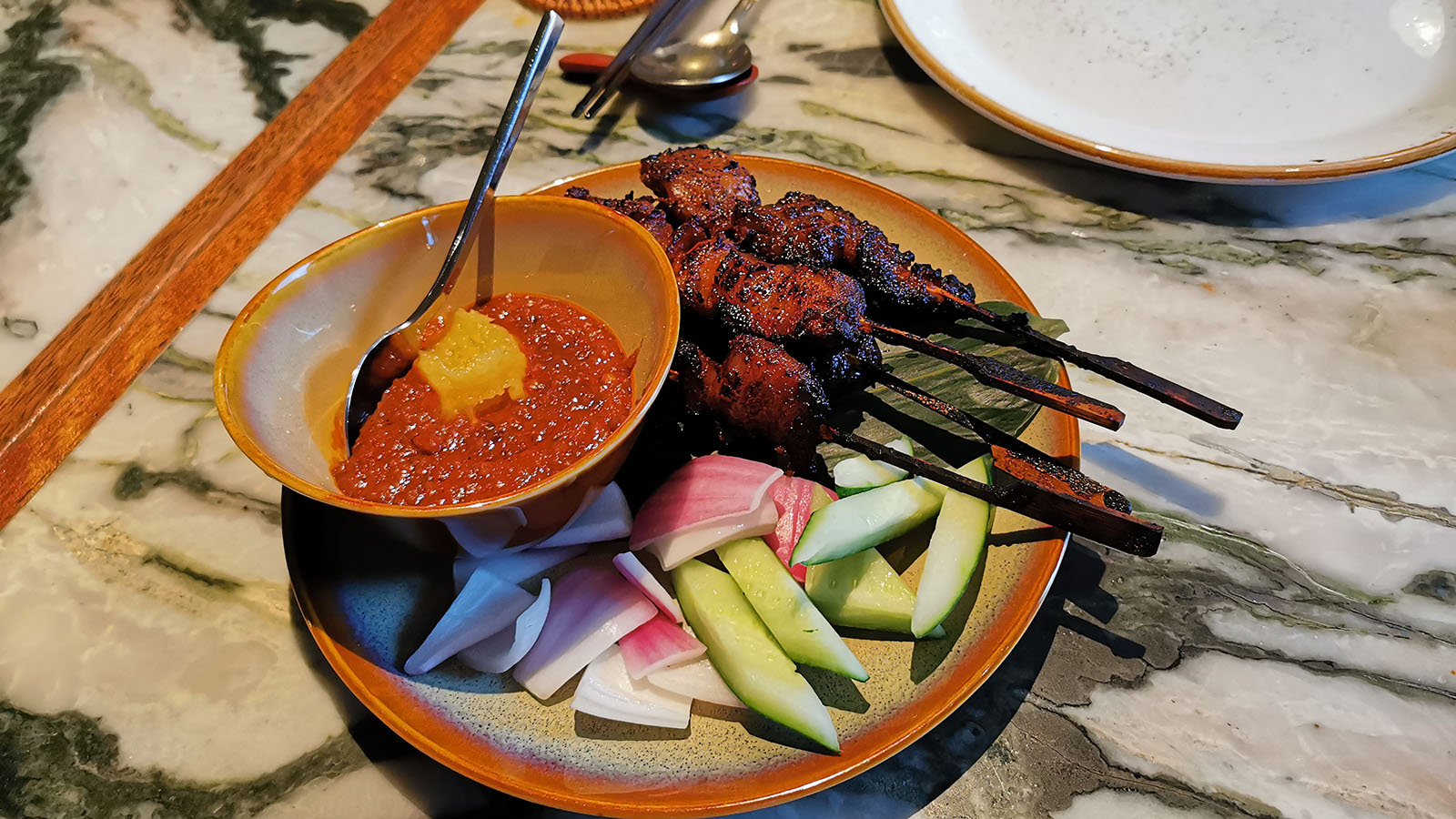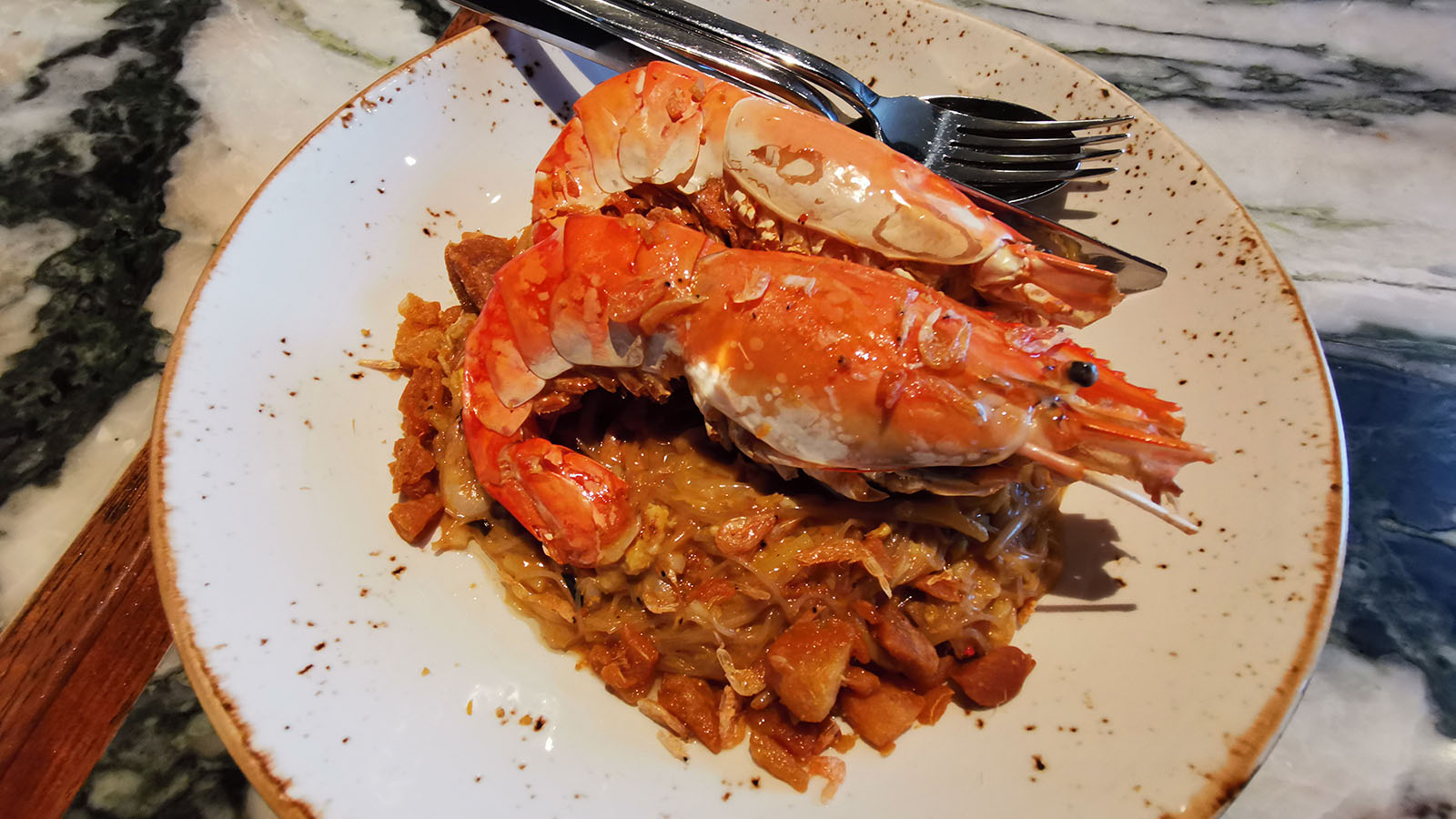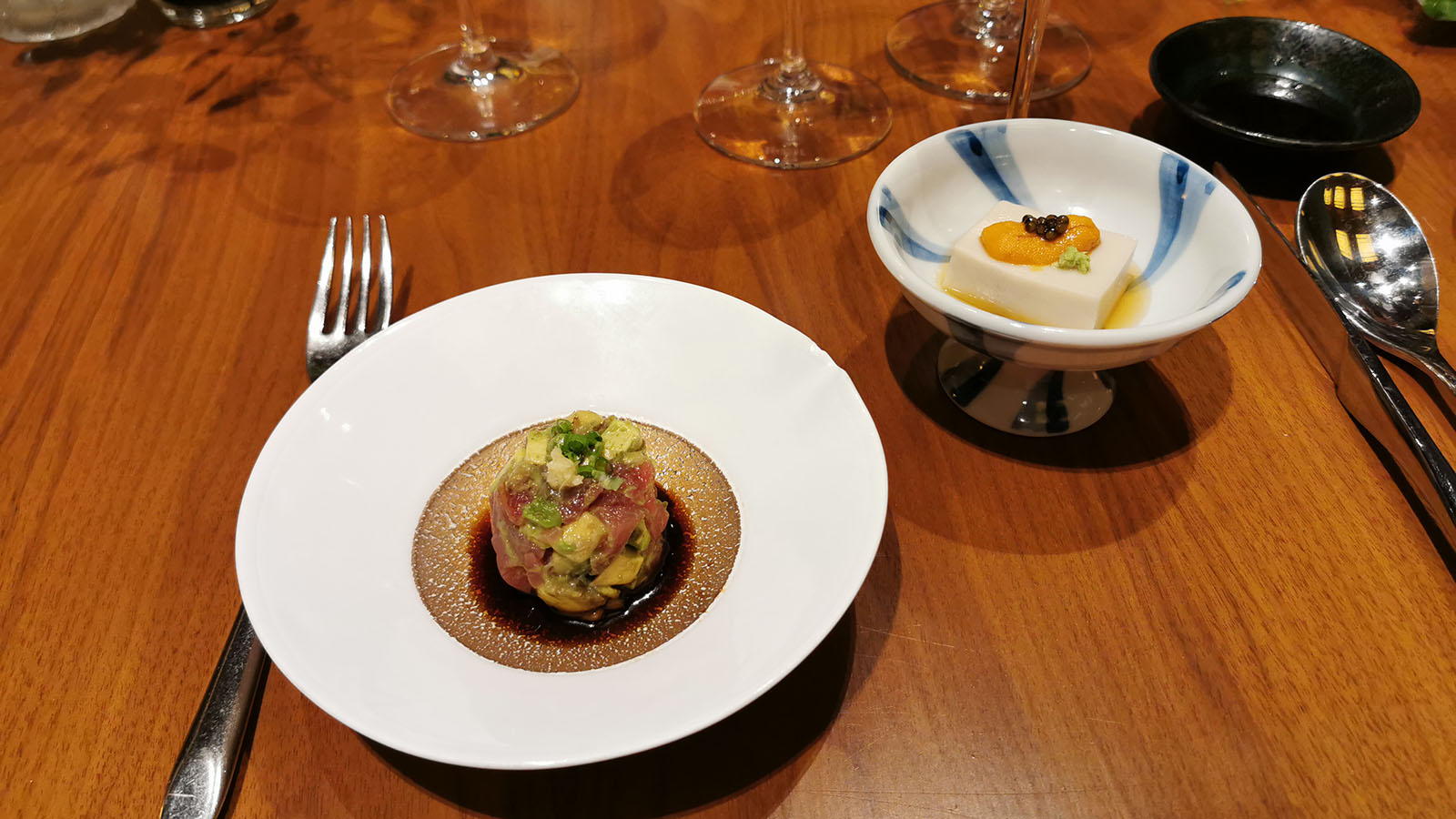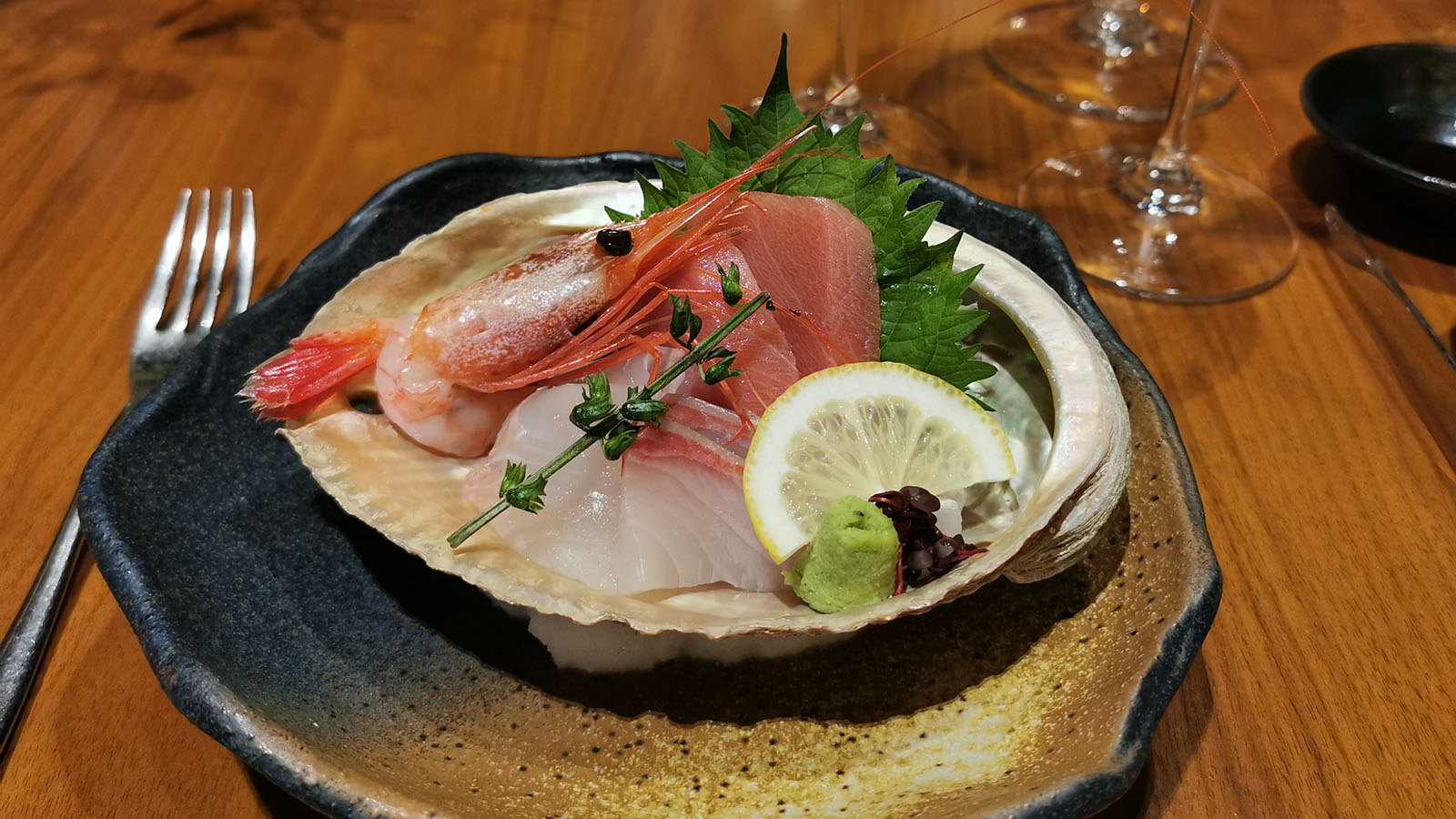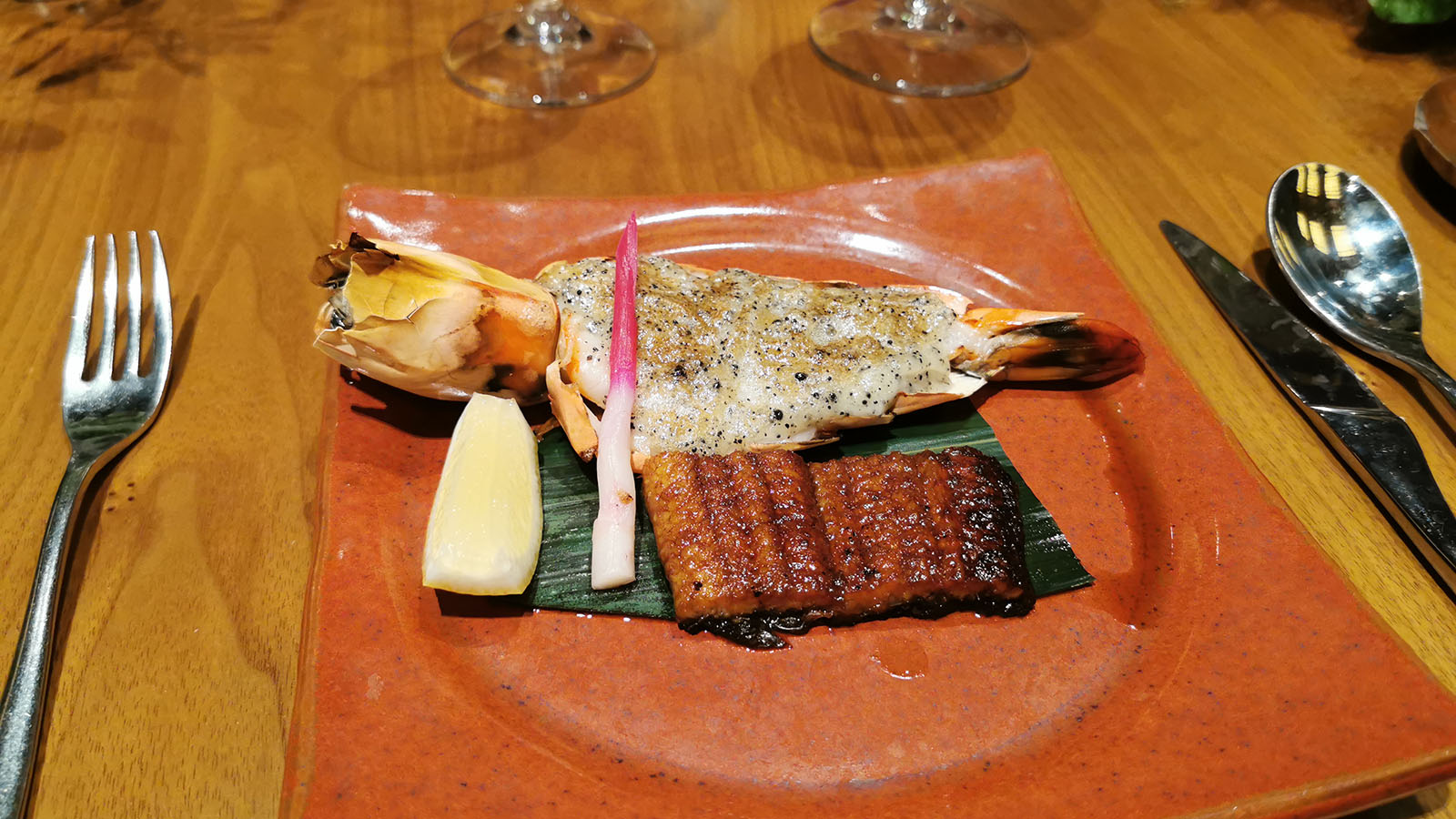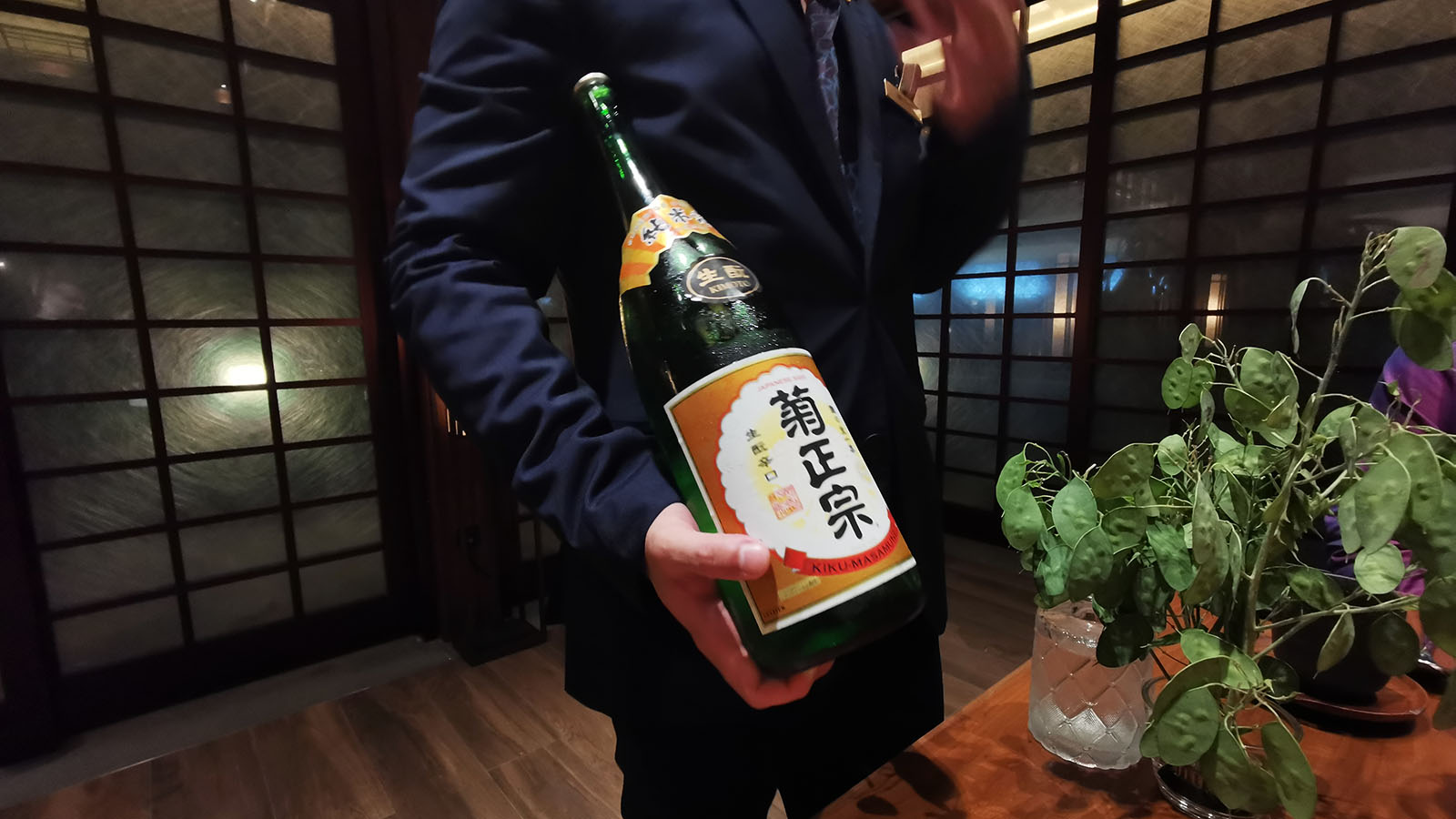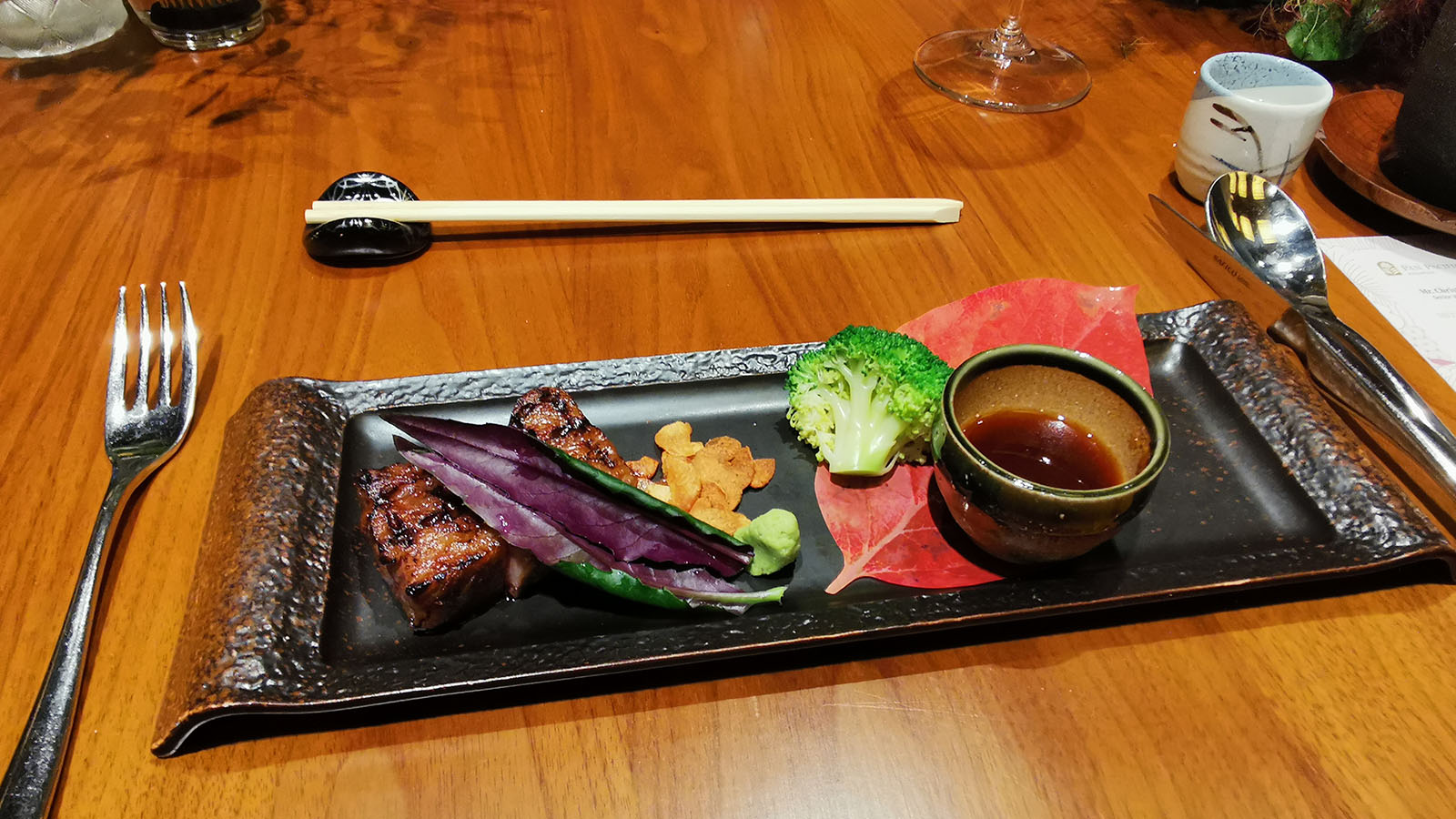 Popular food districts
If you're looking for a specific cuisine, Singapore is sure to have a district that caters just to it. Some of the main districts to look out for are:
Little India for Indian cuisine (Little India MRT – DT12 Downtown Line, NE7 North East Line).
Chinatown for Chinese cuisine (Chinatown MRT – DT19 Downtown Line, NE4 North East Line).
Haji Lane for Middle Eastern cuisine (Bugis MRT – DT14 Downtown Line, EW12 East West Line).
And I'd be remiss if I didn't mention Singapore's ice cream. In fact, the Singapore sandwich can be served in a wafer or actual bread. There are heaps of vendors around and many more flavours (think coconut or sweet corn – not just chocolate and vanilla). I can't put my finger on why exactly, but my raspberry Singapore sandwich was one of the tastiest ice creams I've ever had. Definitely a must-eat when you're next visiting the Lion City.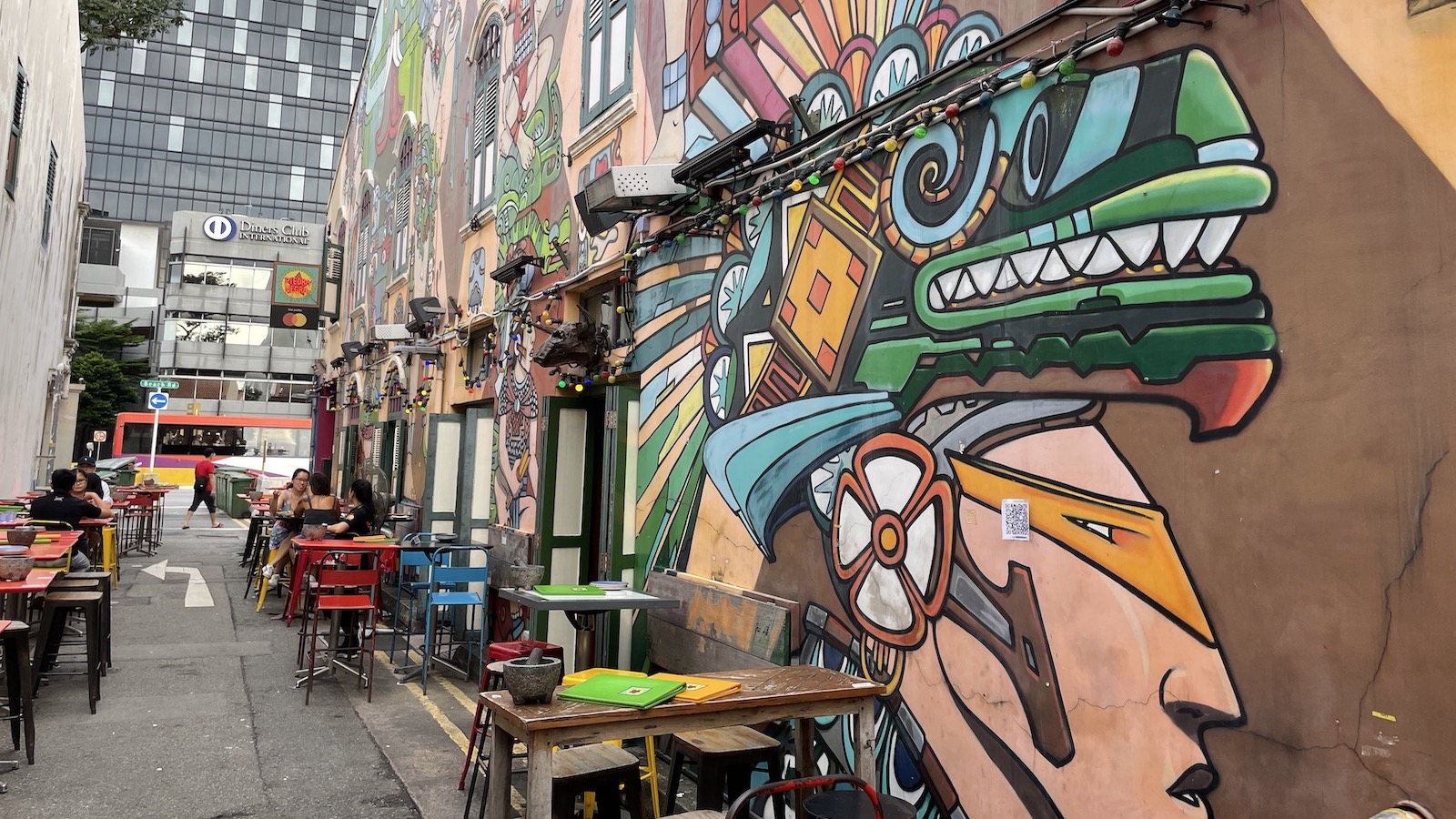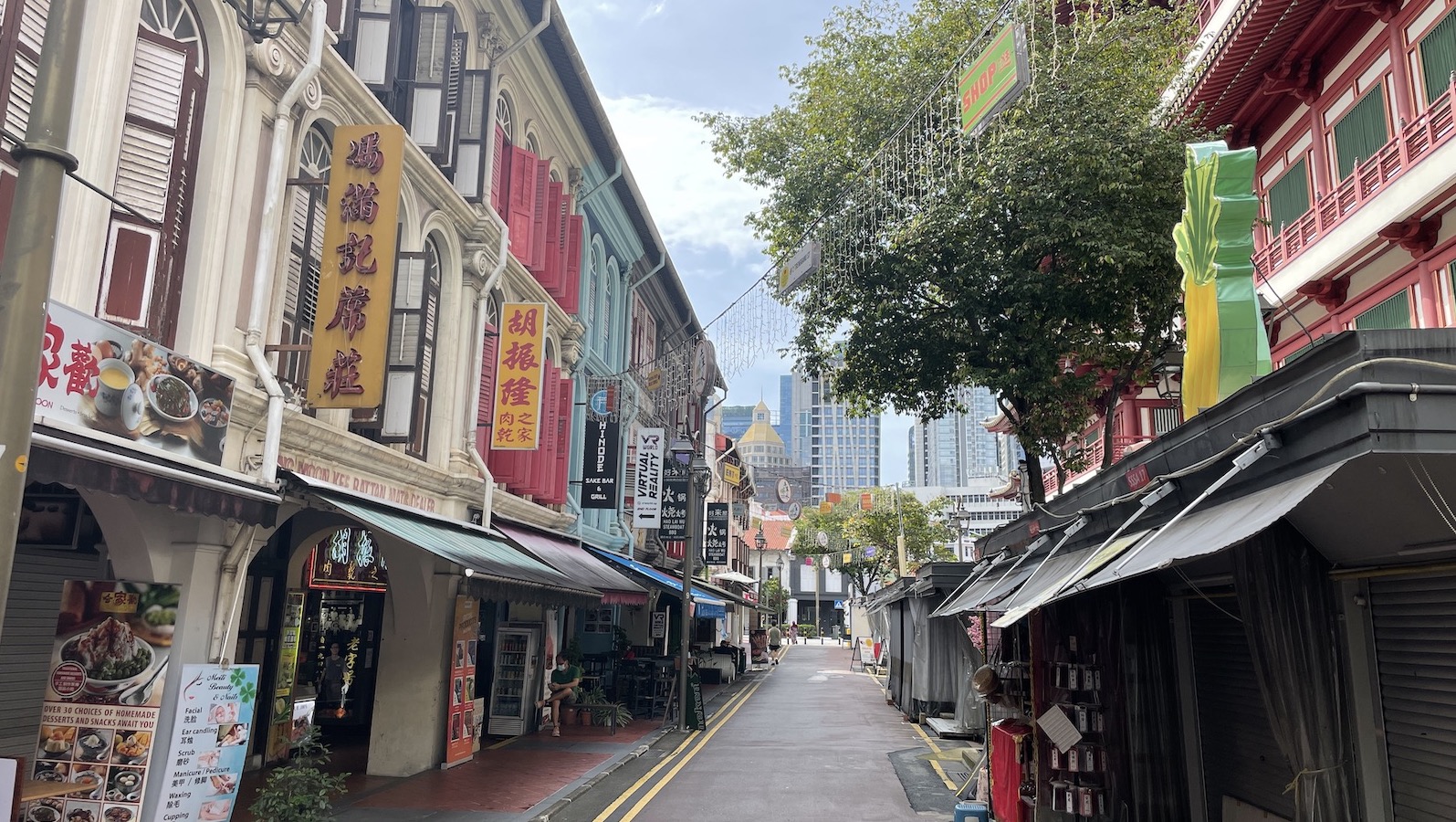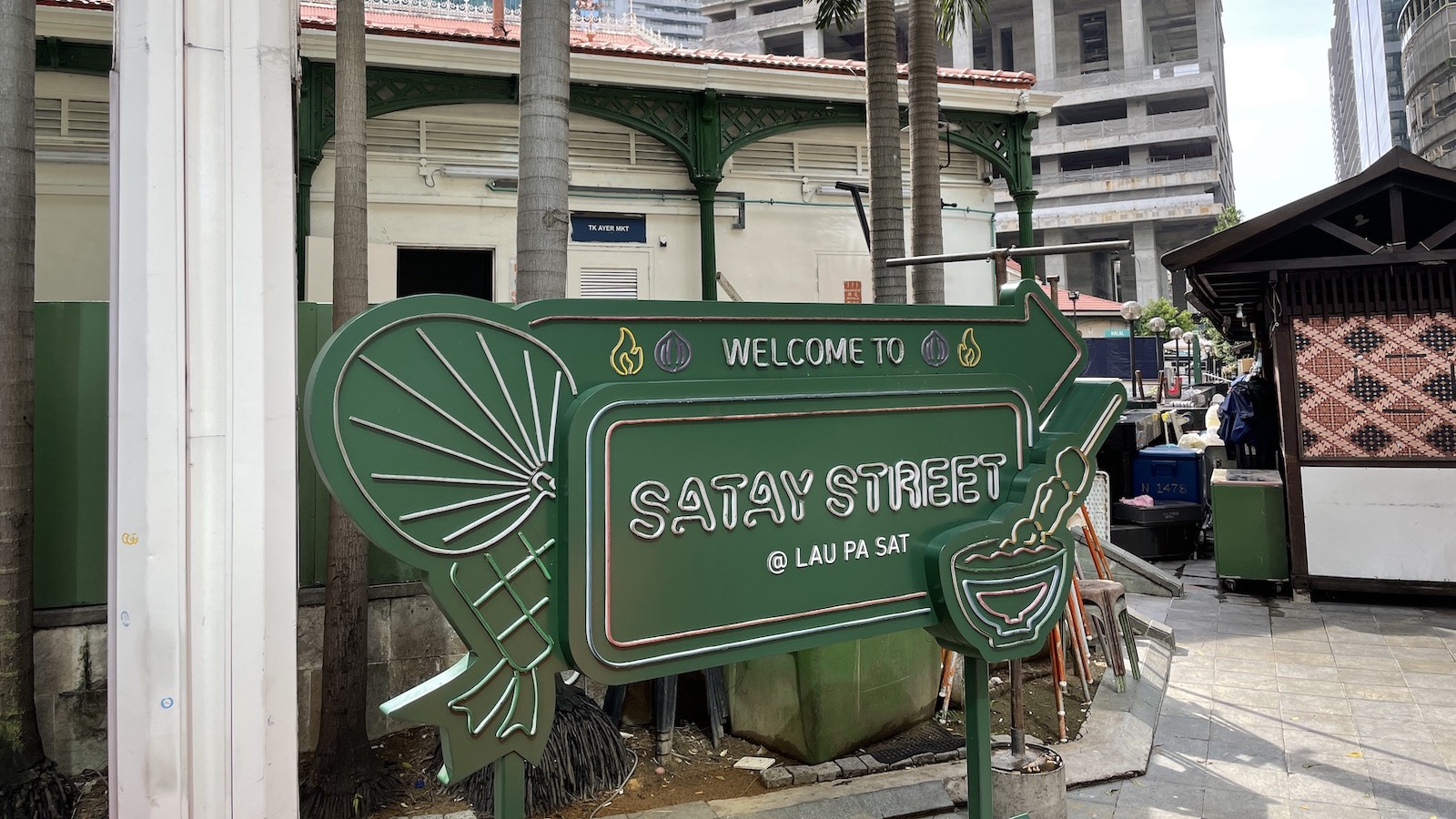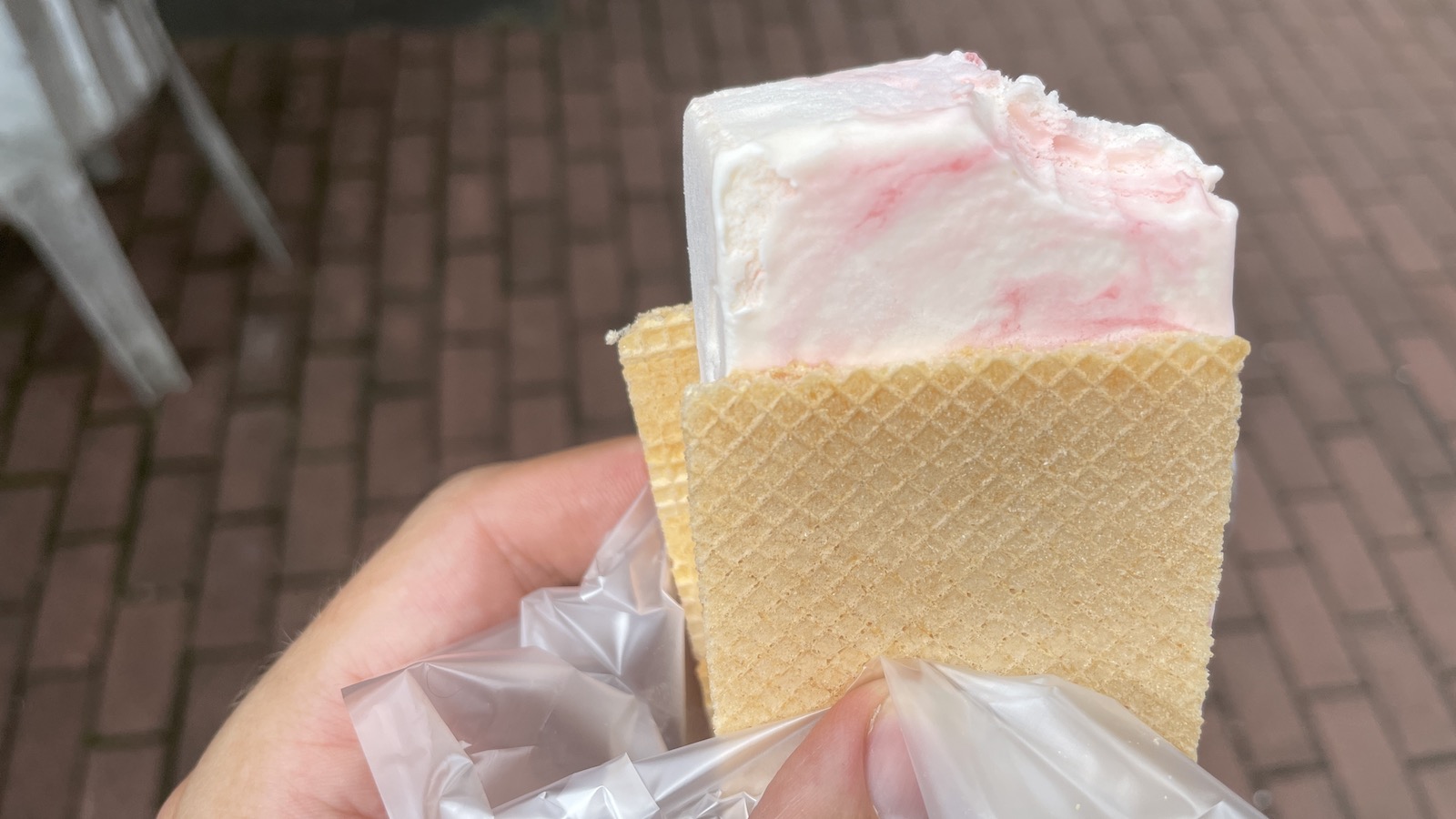 Rewarding accommodation
As a global city and transit gateway, Singapore has many large hotel chains, including multiple brands within a single chain. I stayed at the Hilton Singapore Orchard hotel, which I prefer given my current Diamond Status with the Hilton Honors program. Other major chains include Marriott, Accor and IHG. If you're like me and prefer to use (and/or earn) loyalty points during your hotel stays, here are some of the hotels available:
Hilton
There are three Hilton-branded hotels in Singapore: the Hilton Singapore Orchard, Hilton Garden Inn Singapore and the Conrad Centennial Singapore. Conrad is one of Hilton's luxury brands, while Hilton is the flagship brand. Hilton Garden Inn provides a laid-back atmosphere and heartfelt service.
I thoroughly enjoyed my stay at the Hilton Singapore Orchard, located in the city's shopping heart on Orchard Road. The hotel is massive, housing a number of different restaurants and facilities, including a pool and gym. I especially like the programmable treadmills that simulate a private personal trainer guiding you through various running scenarios.
Find out more about Hilton hotels in Singapore
Marriott
Singapore is home to 13 Marriott hotels, covering a number of their brands. These include the Classic Luxury brands The Ritz-Carlton, St. Regis and JW Marriott, Distinctive luxury brand W, Classic Premium brands Marriott and Sheraton, Distinctive Premium brand Westin and Select brand Four Points.
There are also a number of Collection Hotels. These include the Autograph Collection – such as Duxton Reserve Singapore and Maxwell Reserve Singapore – the Design Hotel, including The Warehouse Hotel Singapore, and the Tribute Portfolio Hotel The Vagabond Hotel Singapore.
Find out more about Marriott hotels in Singapore
Accor
Accor has a vast range of hotels available in the city, ranging from luxury brands such as Raffles, Fairmont and Sofitel to the bare basic brand Ibis Budget.
For Accor Plus members, the benefits of the paid program – including up to 50% off in-house dining – are available throughout eligible Accor hotels in Singapore.
Find out more about Accor hotels in Singapore
IHG
IHG is another hotel chain that caters to a broad range of travellers to Singapore. Intercontinental and Regent sit on the luxury end of the spectrum, while Holiday Inn Express caters to people on a budget.
Members of the Intercontinental Ambassador paid membership will receive benefits at all Intercontinental properties throughout Singapore.
Find out more about IHG hotels in Singapore
Other hotels
If major hotel chains aren't your thing, you can still earn points through the Qantas Hotels and Virgin Australia Hotels portals. If you go down this route, you're not locked into a single hotel chain, so you can go ahead and book iconic hotels such as the Fullerton Hotel Singapore.
Getting around
Singapore is such an easy to place to get around, with the extensive MRT and LRT train and bus network making it simple to traverse the city. The public transport is refreshingly clean, and I notice the services are always on time. If the board says the train is arriving in two minutes, then it's arriving in two minutes and not a moment later!
The MTA network is very extensive, but I found the map easy to navigate. With clear signs posted at every station – including track lines and upcoming stops – at no point did I lose my bearings or hop on the wrong train.
Given I was only staying a few days, I purchased the Singapore Tourist Pass. But there are a number of tourist passes to choose from, with each offering different benefits. These passes offer unlimited travel on public transport, making them very convenient.
The city also has a number of wide footpaths, so bikes are a popular way to get around. As I mentioned earlier, I started this trip with a bike tour, and it was a great way to familiarise myself with the city. And as an added bonus, I knocked off my daily workout as well!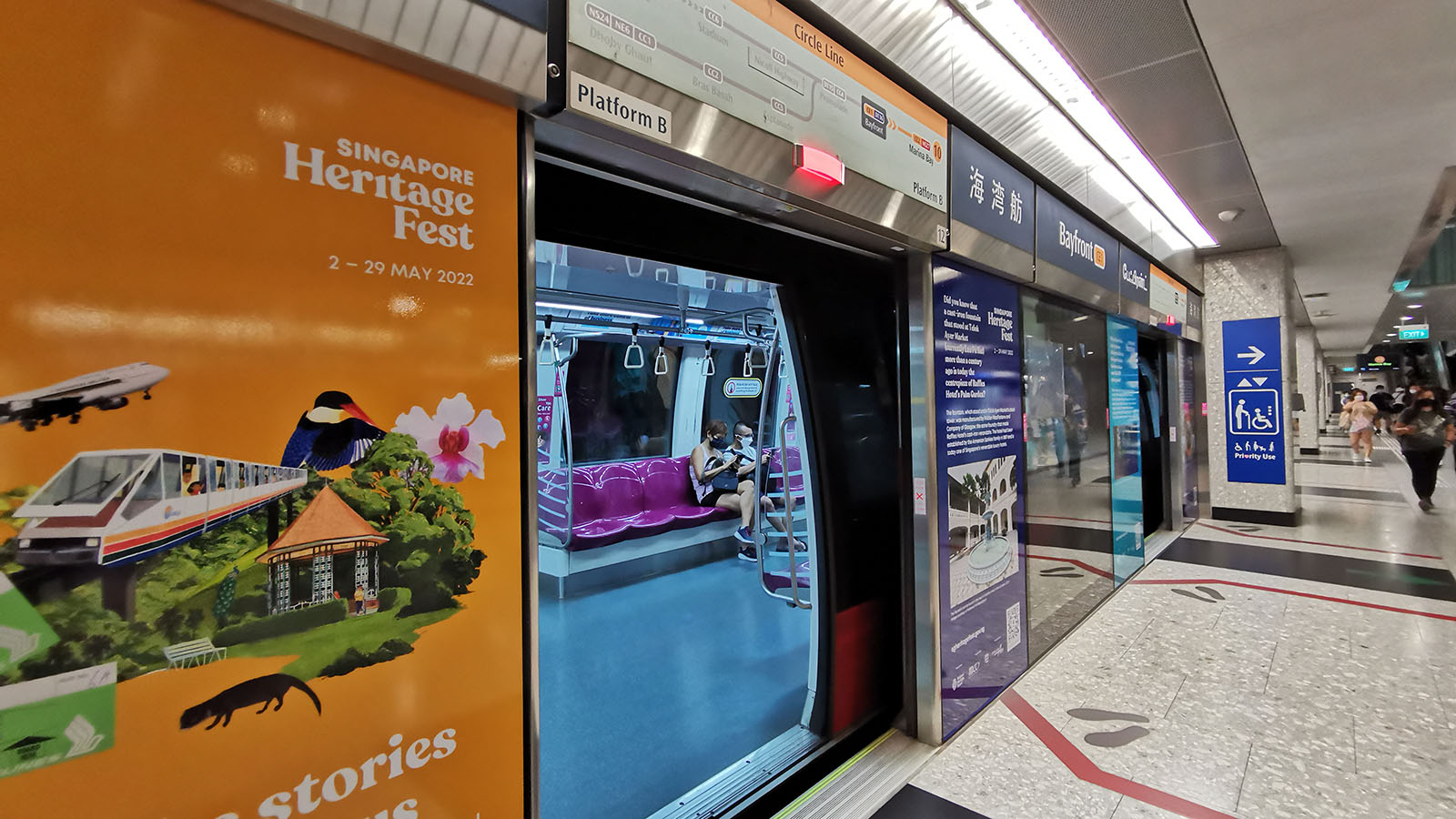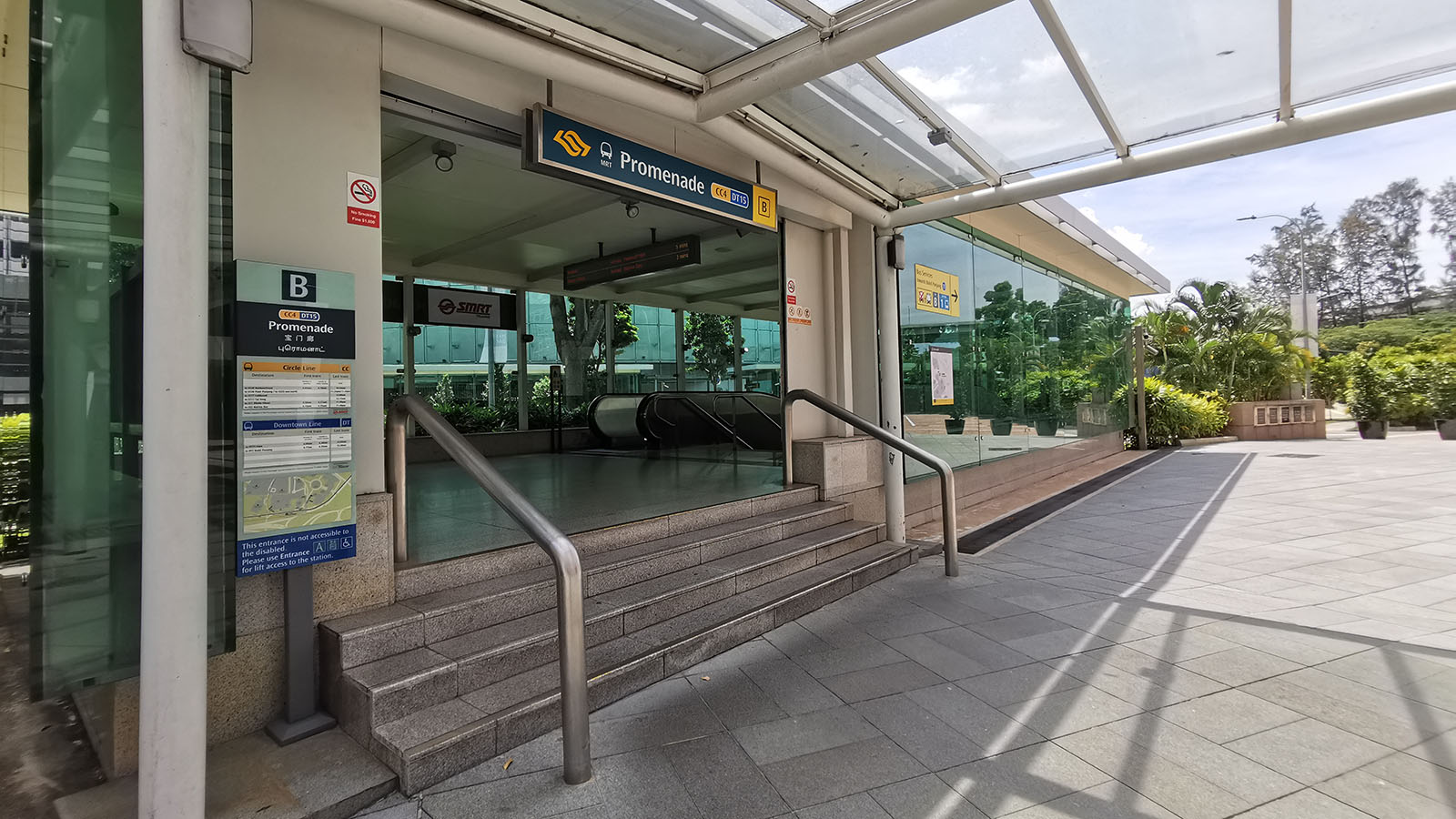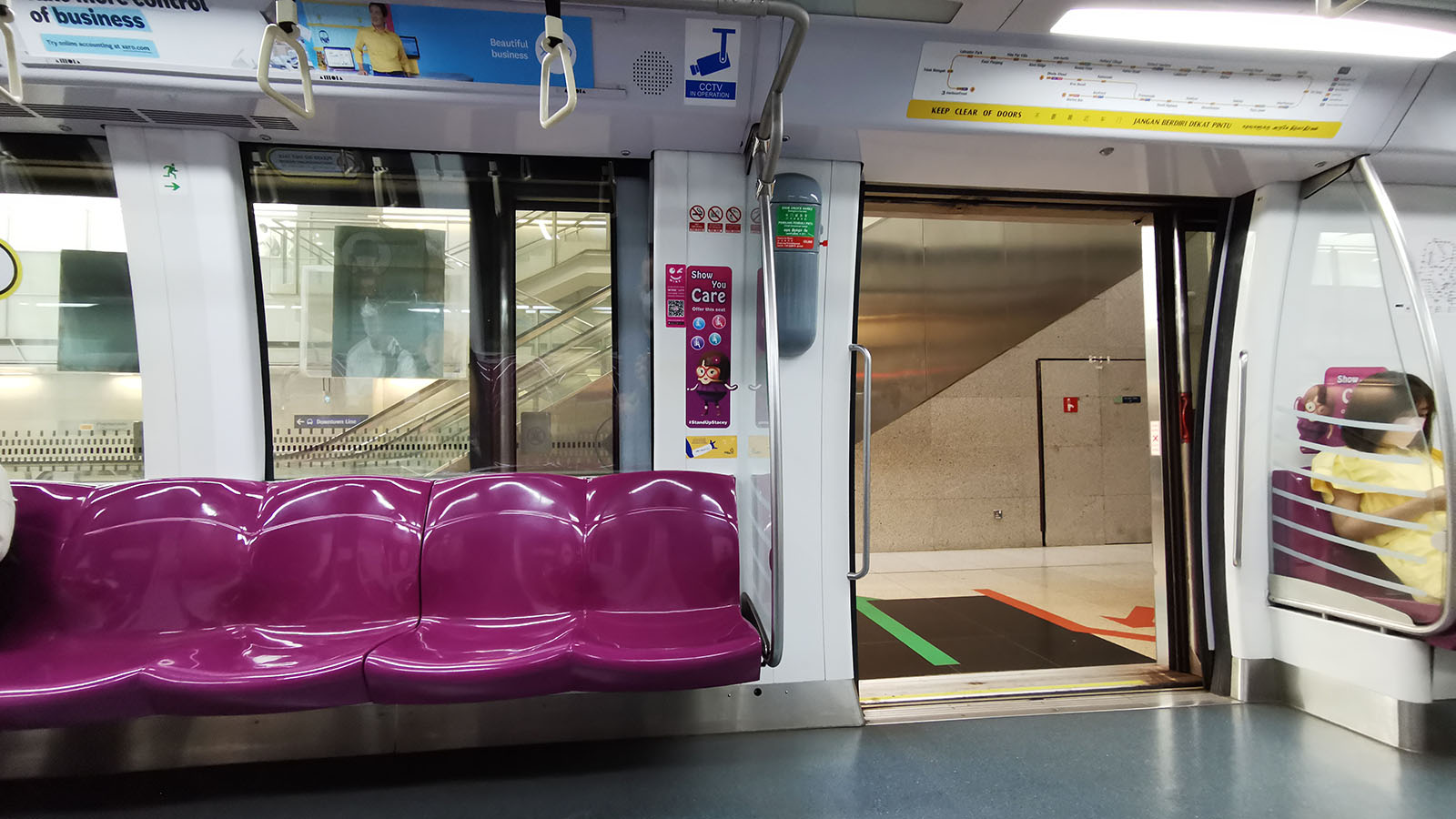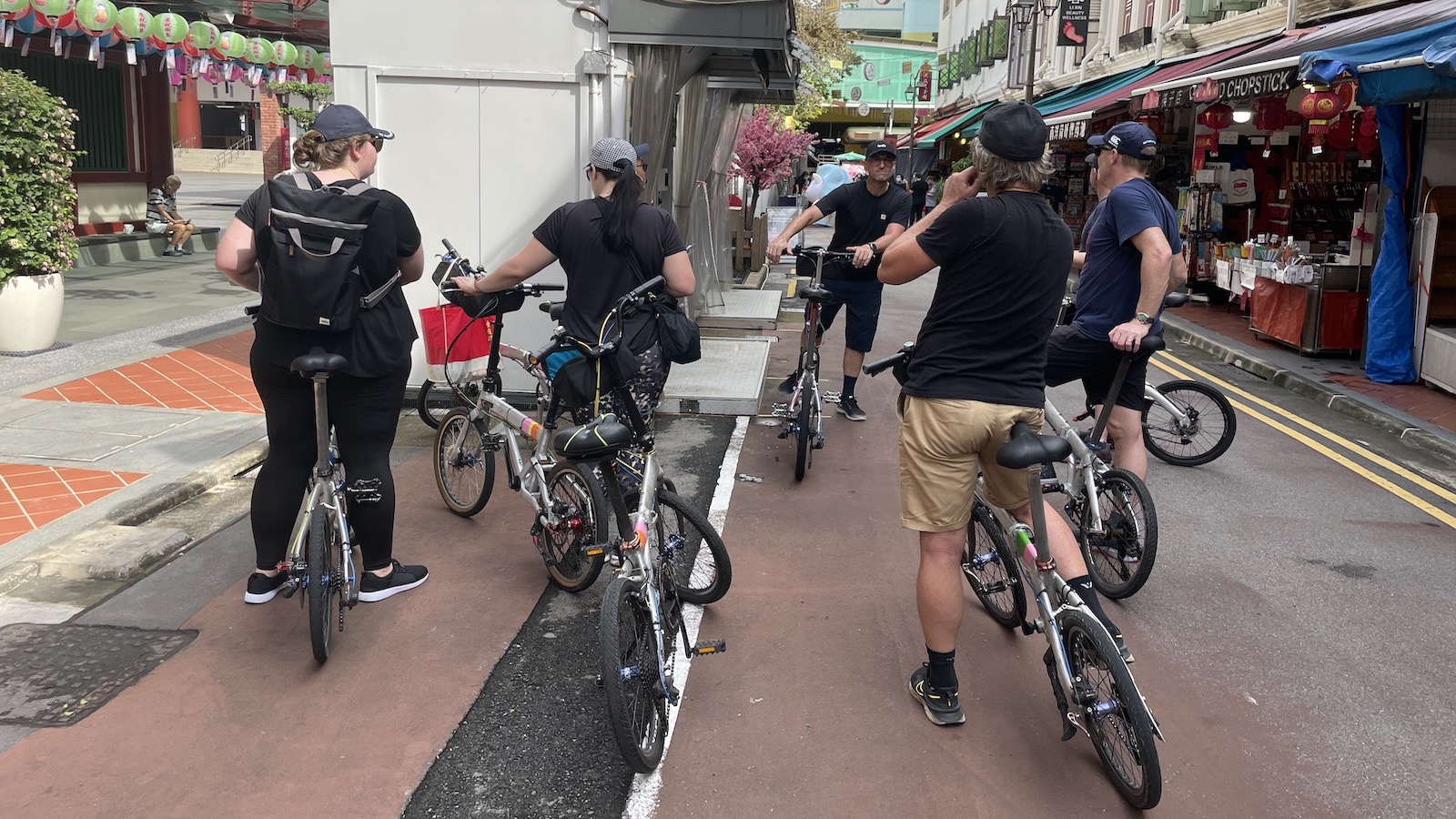 Tips and tricks for visiting Singapore
Finally, I'll leave you with my top tips and tricks for visiting Singapore, to ensure your visit to the Lion City goes as smoothly as possible:
Make sure to book popular venues well in advance – preferably before you leave Australia. Many popular restaurants and tourist venues frequently book out, especially with COVID restrictions ending, so keep this in mind.
There is no Uber, Ola or Didi in Singapore, though thankfully taxis are pretty cheap. If you do wish to use rideshare, you'll need to use a Singapore-specific company such as Grab. Just download their app and create an account.
Remember, the MTA and cycling are two great ways to get around the city.
Make sure you always have an umbrella on hand. It doesn't rain here, it pours!
Try and use a UOB Bank ATM, as they don't charge additional fees for withdrawing funds.
With the Lion City open for business, now's a perfect time to book a trip on points. Enjoy!
Featured deals
Why you need to visit Singapore
was last modified:
August 3rd, 2023
by