Singapore's Changi Airport is constantly ranked among the world's best airports. In fact, it has held the top position as the 'World's Best Airport' by Skytrax for eight out of the last 10 years. Blame the pandemic for the airport ceding the top spot to Hamad International Airport in Doha in 2021 and 2022.
I have lost count of the number of times that I've transited through this airport. But each time I do, I can only concur with Skytrax's assessment.
The airport consists of four beautiful and modern terminals. Three of these terminals are connected by efficient 'Automated People Movers'. And Terminal 4 is connected to the other three terminals by a bus service.
Throw in transit and landside hotels, play attractions, an IMAX theatre, a swimming pool, a rainforest and a Rain Vortex. See how this airport earns the top spot? And that's even without their jewel in the crown. And what is that jewel? Well, it's The Jewel, of course. How appropriate.
This guide takes a look at the many things you can do next time you find yourself transiting through this wonderful airport.
Ad – Scroll down to continue reading.Minimum spend, terms & conditions apply.
Jewel Changi Airport
The layout of The Jewel
The Jewel is a massive glass dome comprising seven levels (five above ground and 2 basement levels). Each level includes therapeutic attractions for the following people: shopaholics, foodies and the young at heart. And did I mention shopaholics?
At the centrepiece of The Jewel is the stunning HSBC Rain Vortex. But more on that later. You can easily spend a good part of the day wandering around and taking it all in. I recommend that you do!
But before you do, you might want to get an idea of where to find the major attractions. So here we go.
Basement 2: Food Hall, supermarket movie theatre and retail shops
Basement 1: Major retailers (Uniqlo, Zara), Terminal 1 arrivals pick-up
Level 1: Early check-in, Changi Lounge, baggage storage, Terminal 1 Arrivals Hall
Level 2: Crowne Plaza (Hotel), retail shops and viewing deck
Level 3: Link bridges to T2 and T3, retail shops and gardens
Level 4: YotelAir (Hotel), Changi Experience Studio (fees apply) and retail shops
Level 5: Canopy Park, an attraction for families (entry fees apply)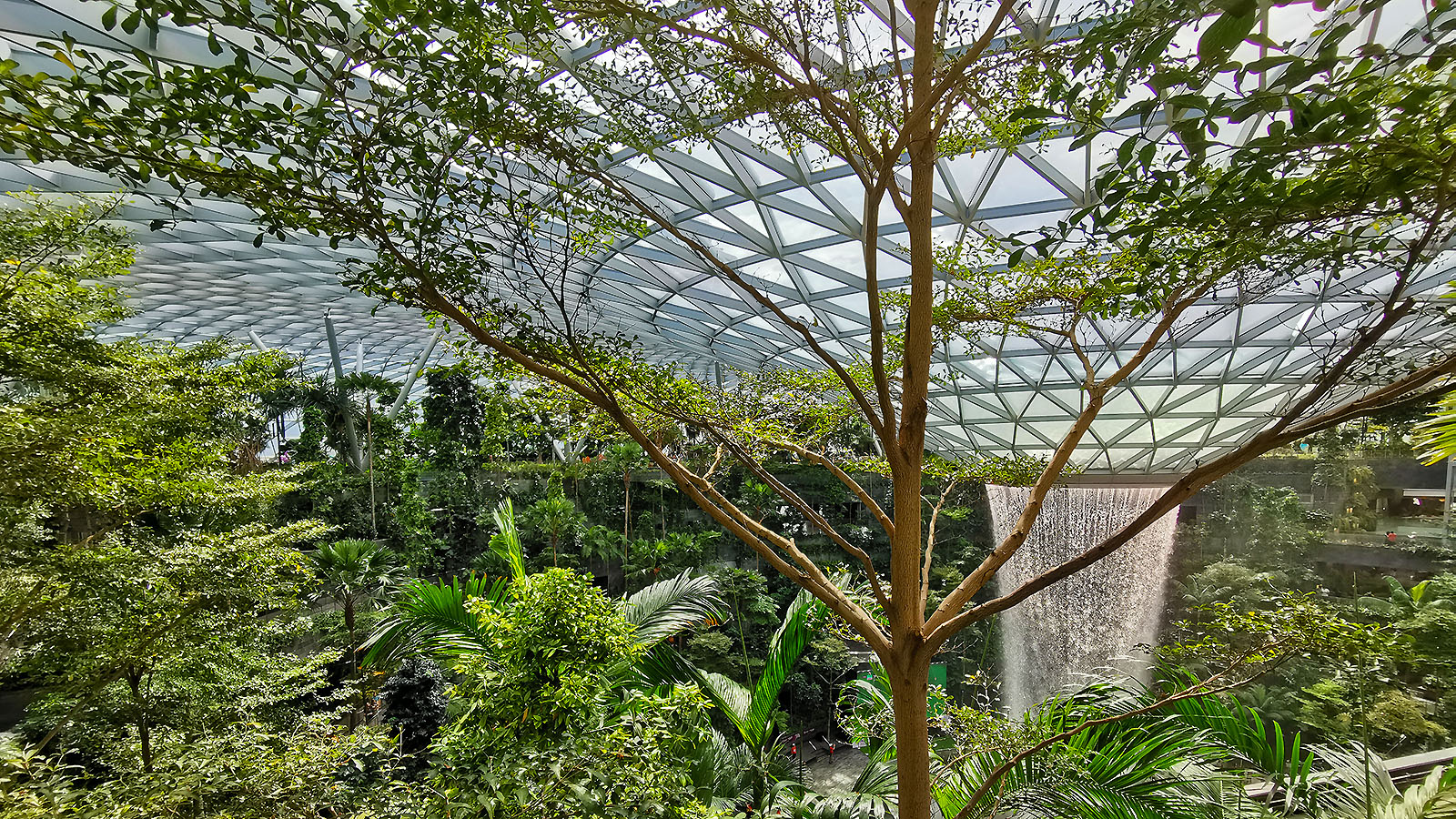 Before you start to explore…
Whether you are about to depart for a flight, or have just arrived from one, you will want to explore The Jewel unburdened by luggage. The Jewel has you covered.
If you are departing on a flight on an eligible airline, you can check your bags in for your flight at the Early Check-in facility located at Level 1. This service is available anywhere from three to 24 hours before your flight.
If you have just arrived from your flight or are otherwise not eligible to use the Early Check-in facility, then don't despair. Available for you, just next door in fact, is the Baggage Storage facility. Here, you can store your bags anywhere from a couple of hours to a couple of months!
If you're just looking to relax before your flight or your upcoming Jewel expedition, then you may wish to make use of the Changi Lounge. Also located on Level 1, this is a pay-per-use lounge. But it's complimentary for Priority Pass and other lounge members and can be accessed both on departure and arrival.
One of the things I love the most is how seamless the transition is from the airport to The Jewel. If you're landing in Terminal 1 (such as from Qantas, Jetstar and Scoot flights), the arrivals hall connects directly to The Jewel at Level 1. And if you're looking to head to Terminals 2 and 3 from The Jewel (or visa versa), you can make use of link bridges.
It doesn't get more convenient than that!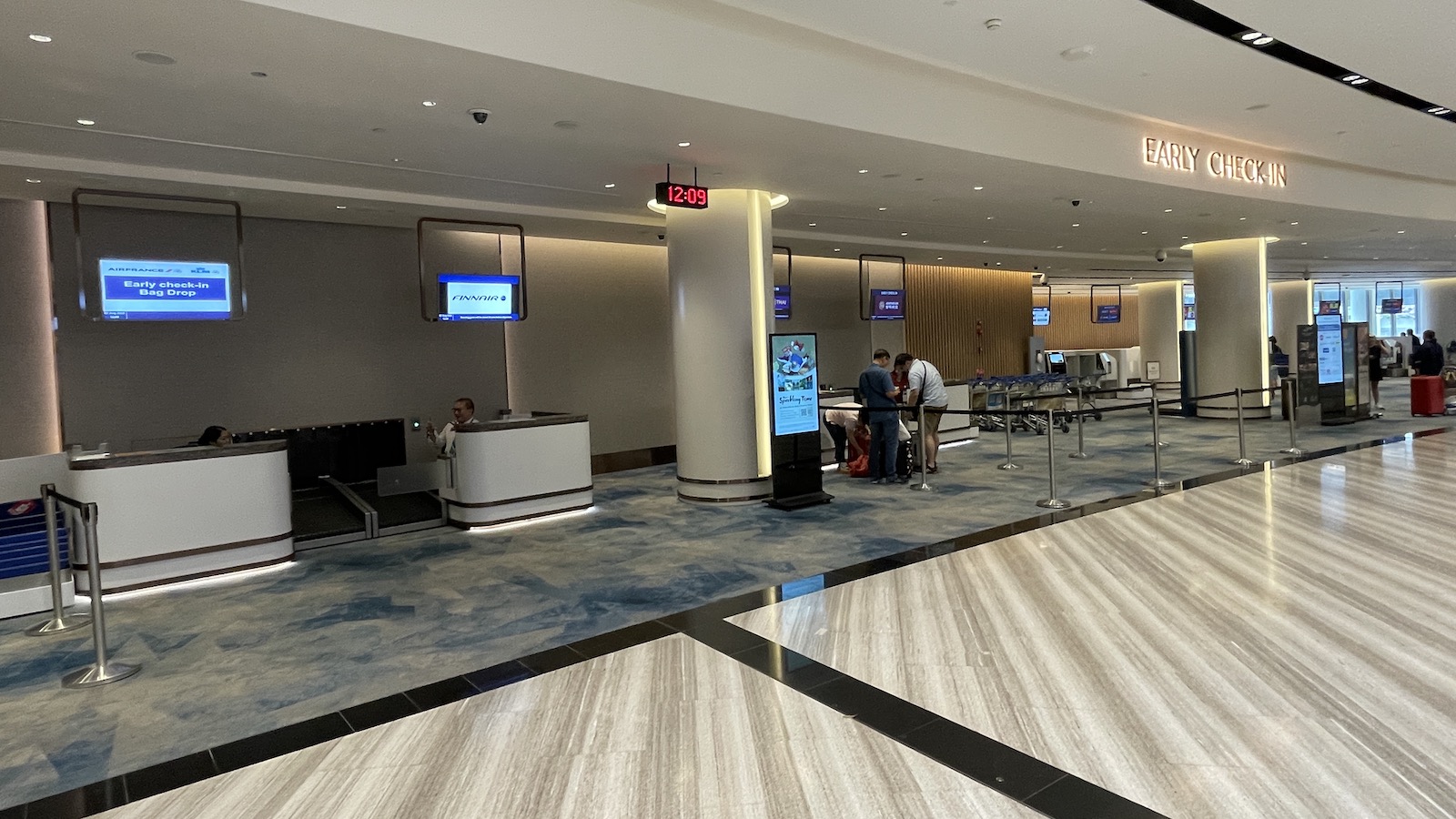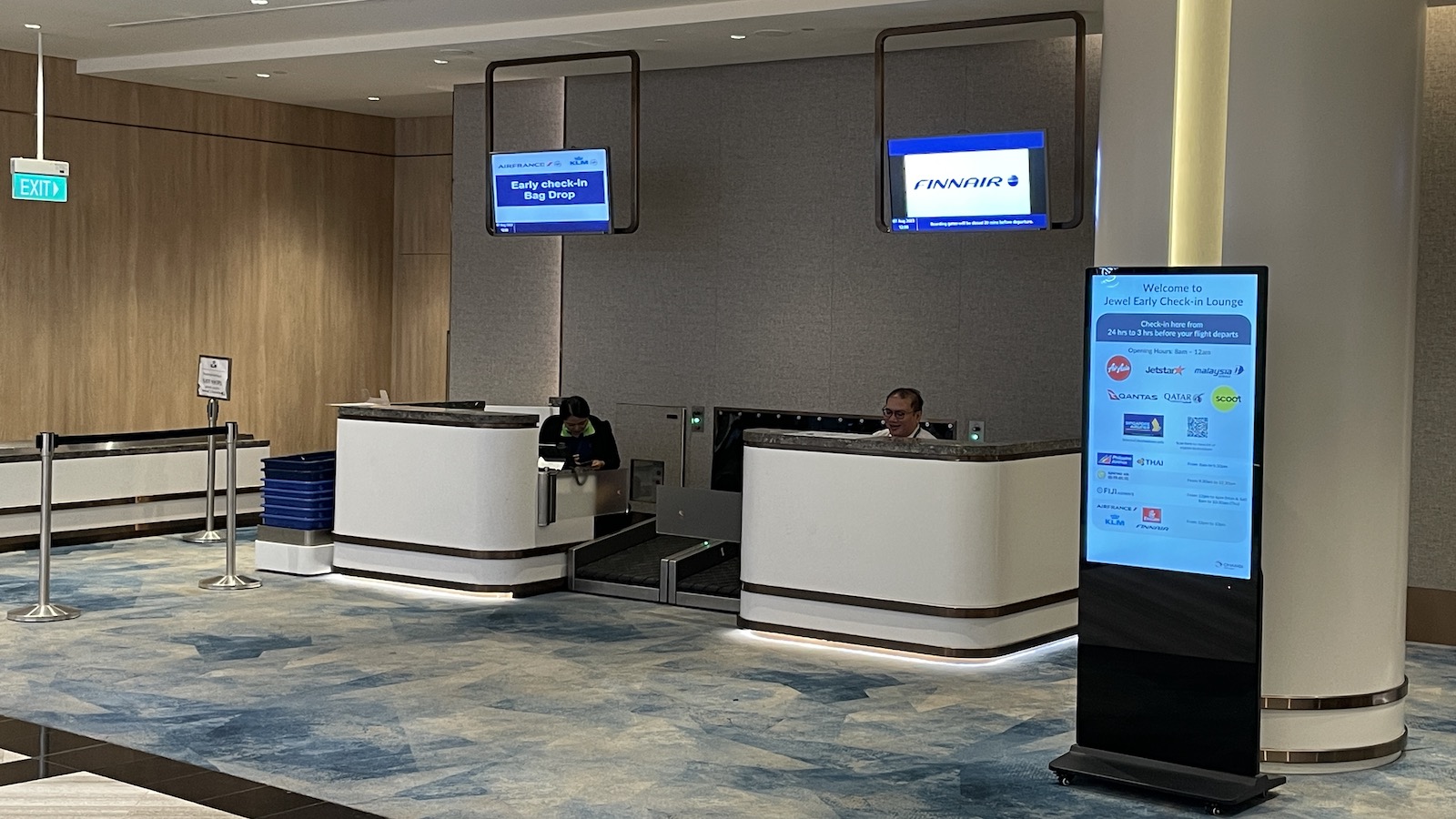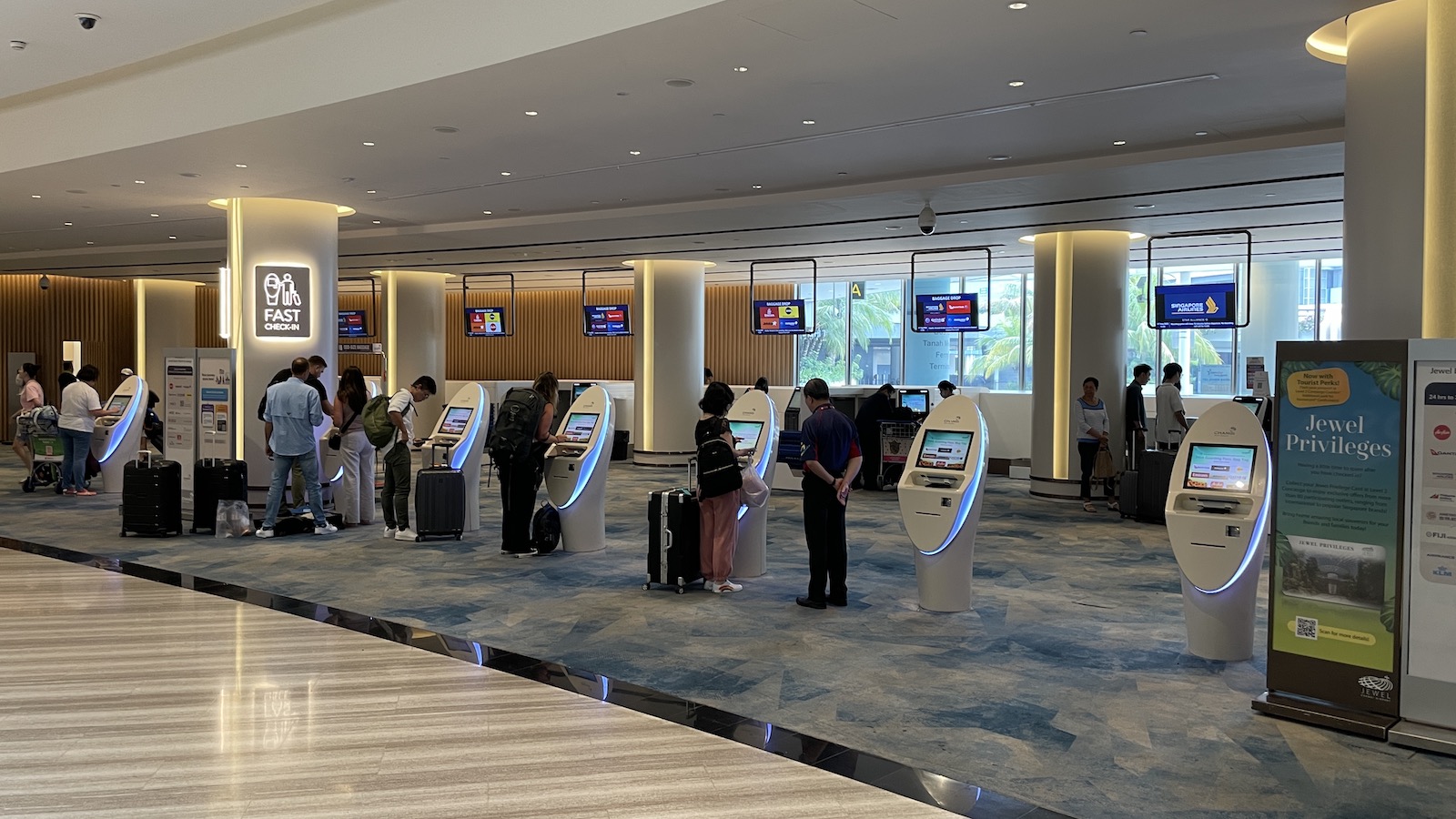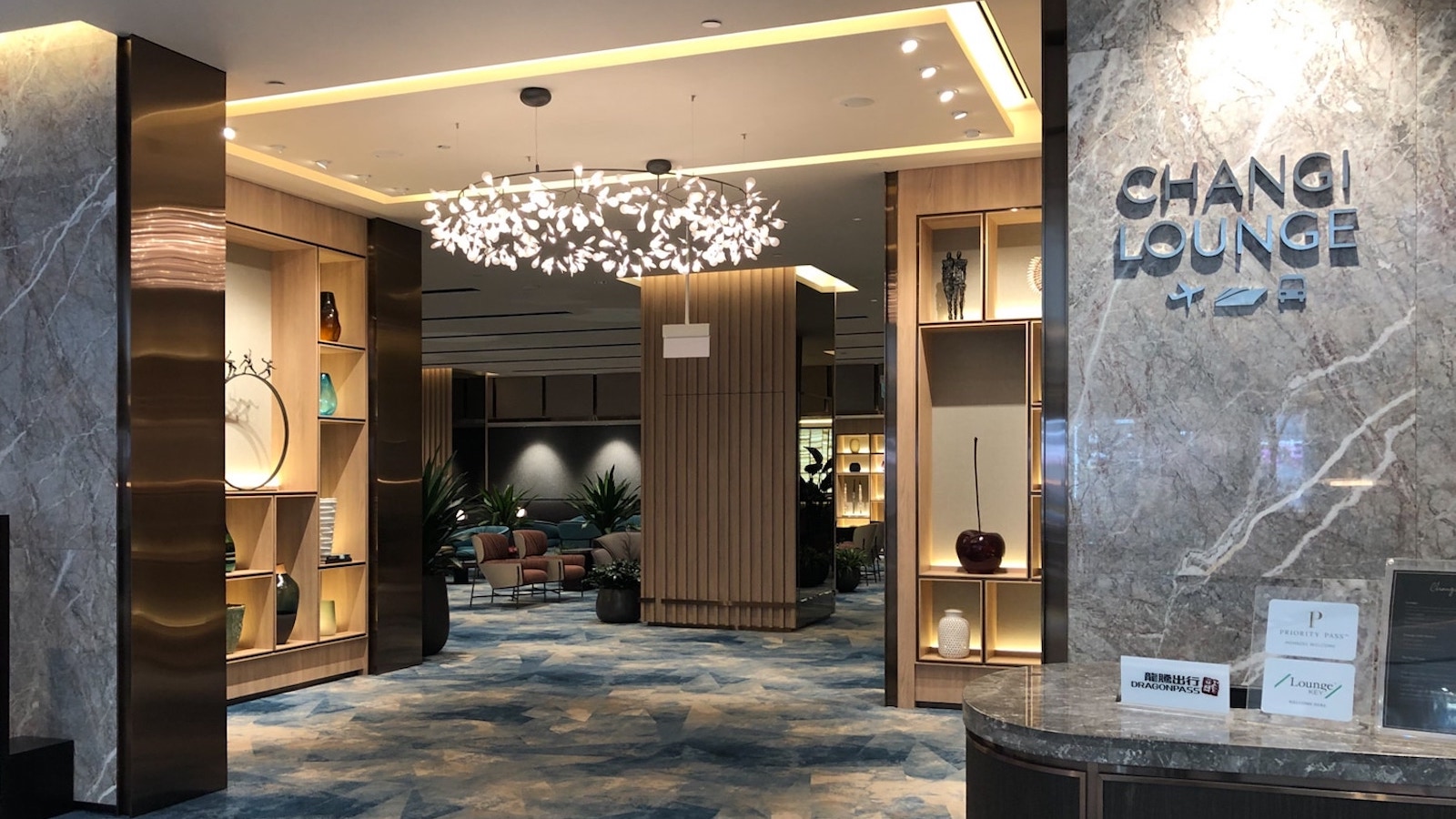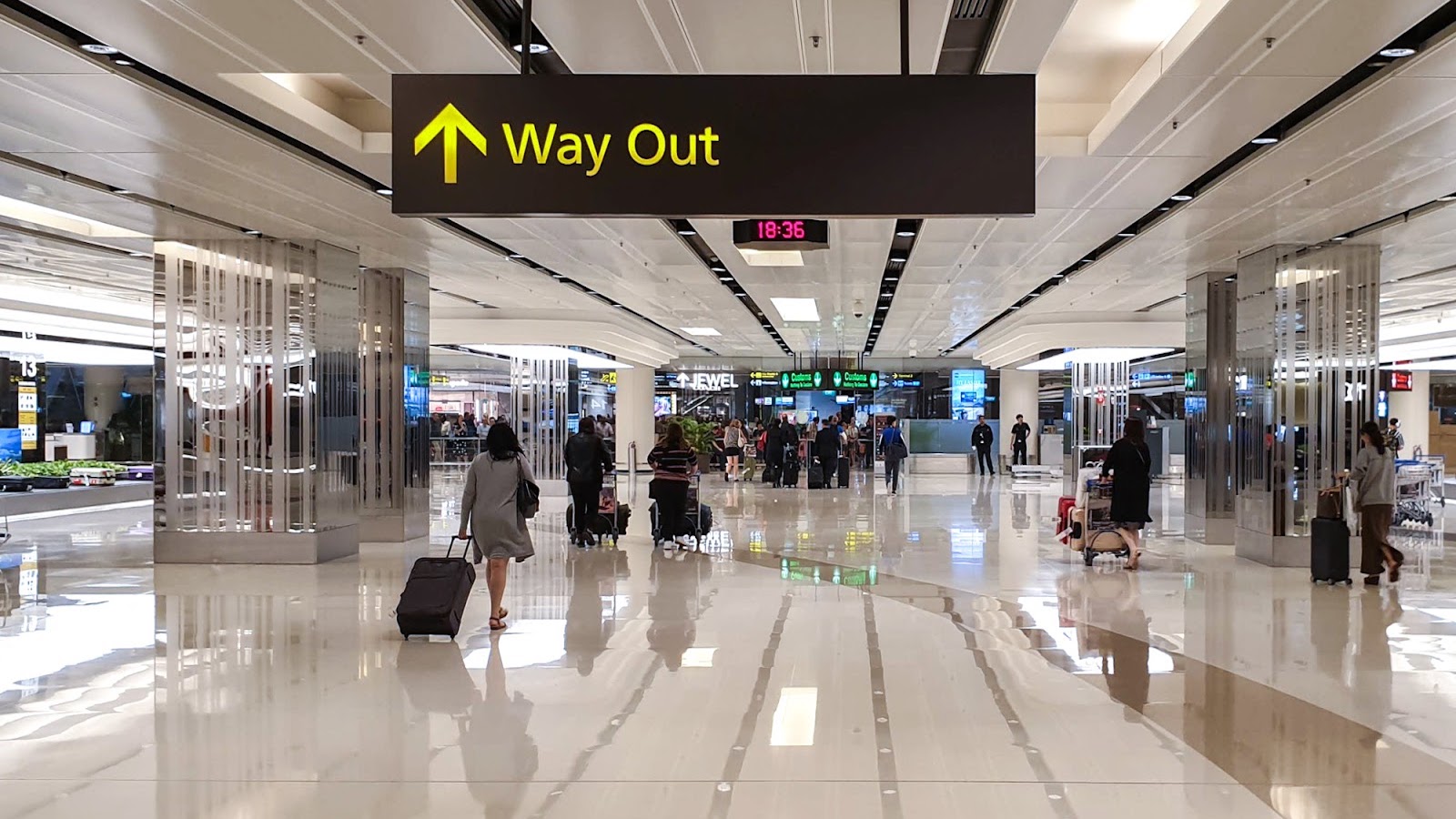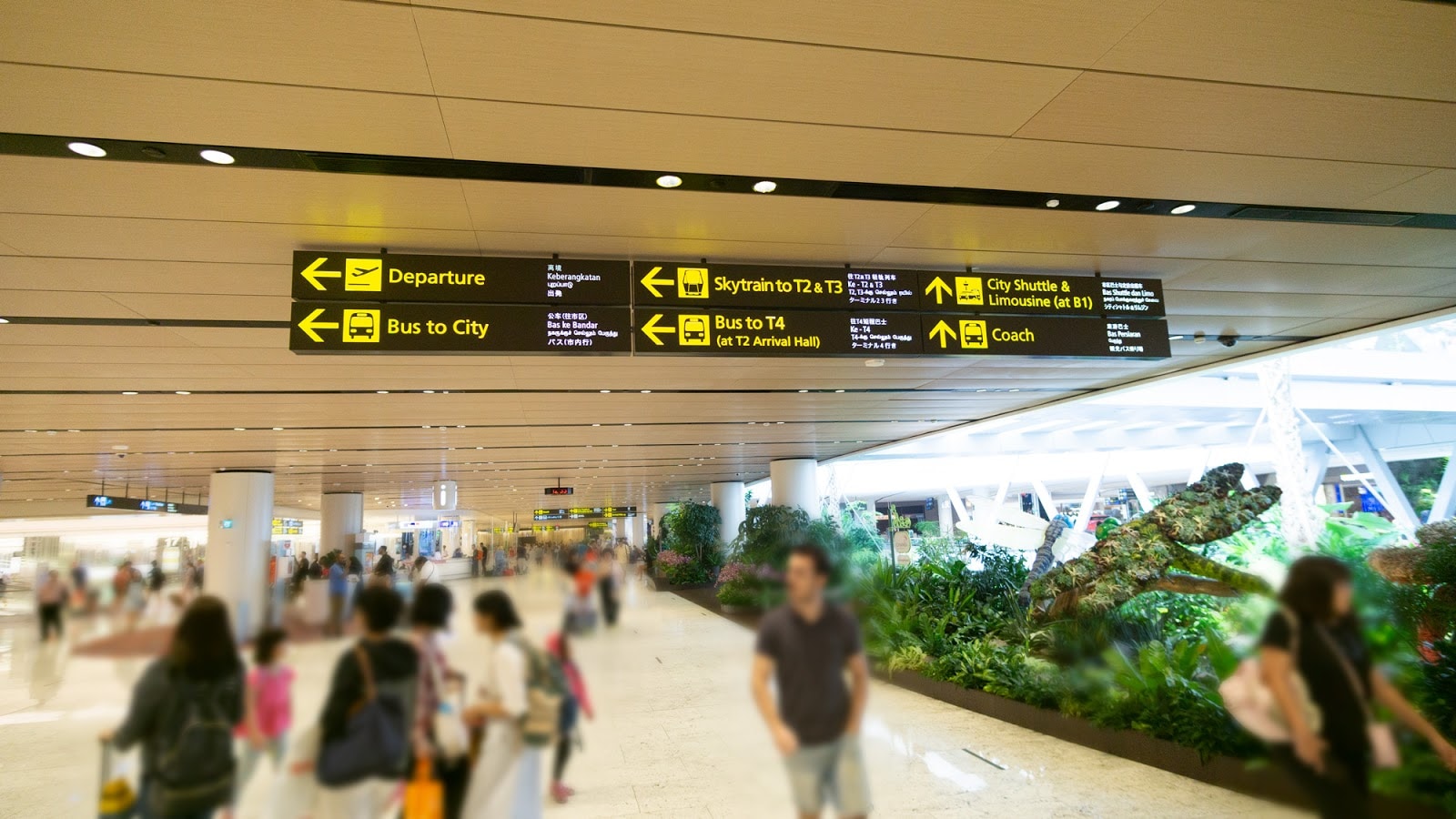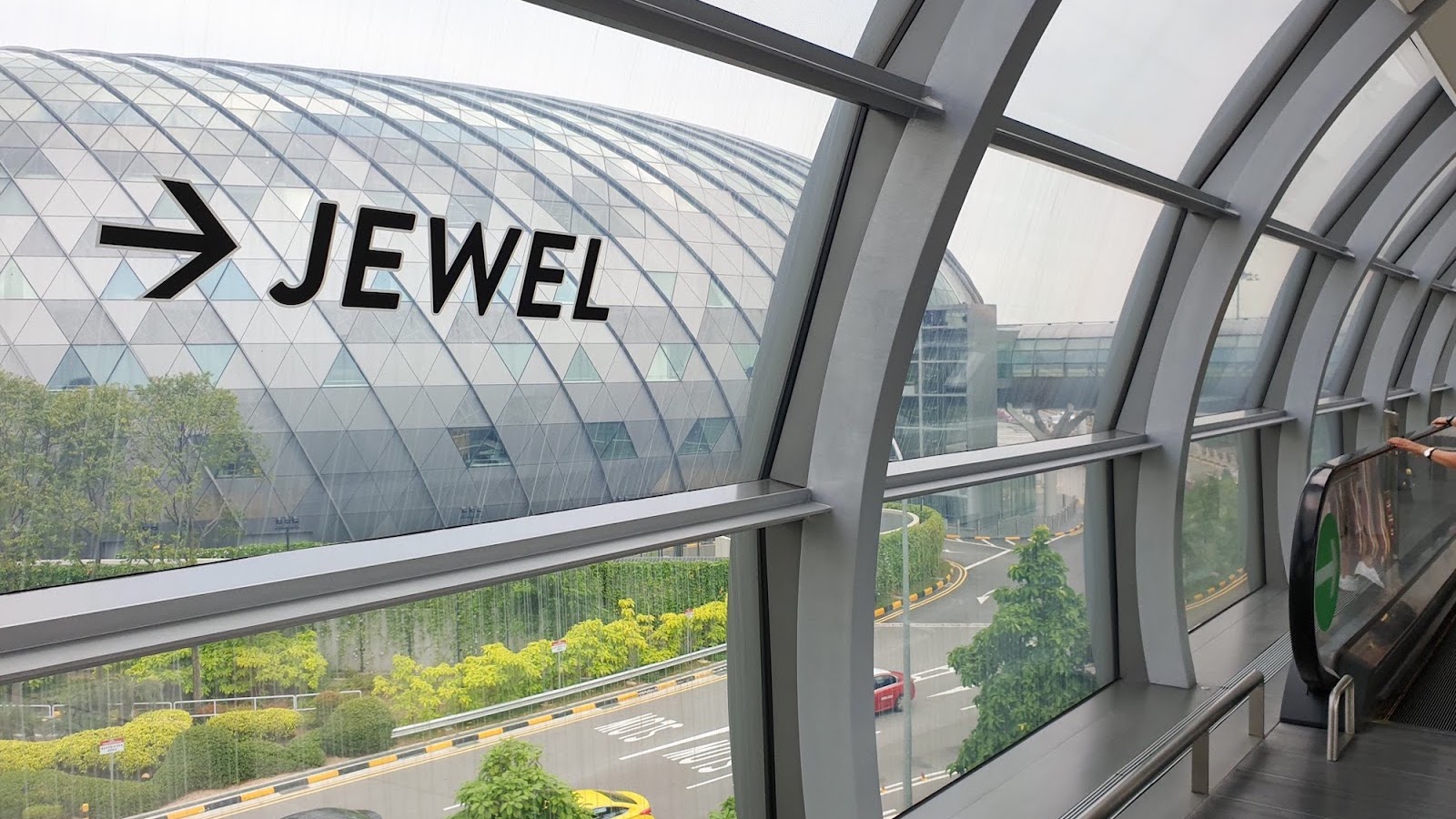 The many attractions of The Jewel
The Jewel is first and foremost a shopping centre connected to an airport. But with some airport-related amenities such as check-in areas, lounges and a transit hotel.
But within the shopping mall are a plethora of activities. So many in fact, I don't even know where to begin. But how could I not start with the icon of The Jewel, the HSBC Rain Vortex?
The Rain Vortex
The Rain Vortex is a huge waterfall located in the centre of The Jewel. Water drops from ceiling to floor. Actually, it drops from the ceiling to below the floor. As the water hits the ground level, it cascades further down to the basement floors. And my recommendation: make sure to see the Rain Vortex from both above and below ground level, as they offer different views of the waterfall. Both are awesome though!
I would recommend skipping Level 1, as that's where lots of people seem to congregate for photos, and the view of the Rain Vortex isn't that great from there anyway.
Instead, head up to Level 3 or Level 4 of the shopping floors and walk around until you find a balcony with nice, sweeping views and no crowds in sight.
The Rain Vortex has nightly shows, which are spectacular. The vortex is illuminated in fluorescent colours, changing every minute or so. Spectacular!
There are lush forests surrounding the vortex, which are officially known as the Shiseido Forest Valley. It's very relaxing to sit among the trees while hearing the sound of a gushing waterfall in the background. I definitely forget that I'm actually next to an airport!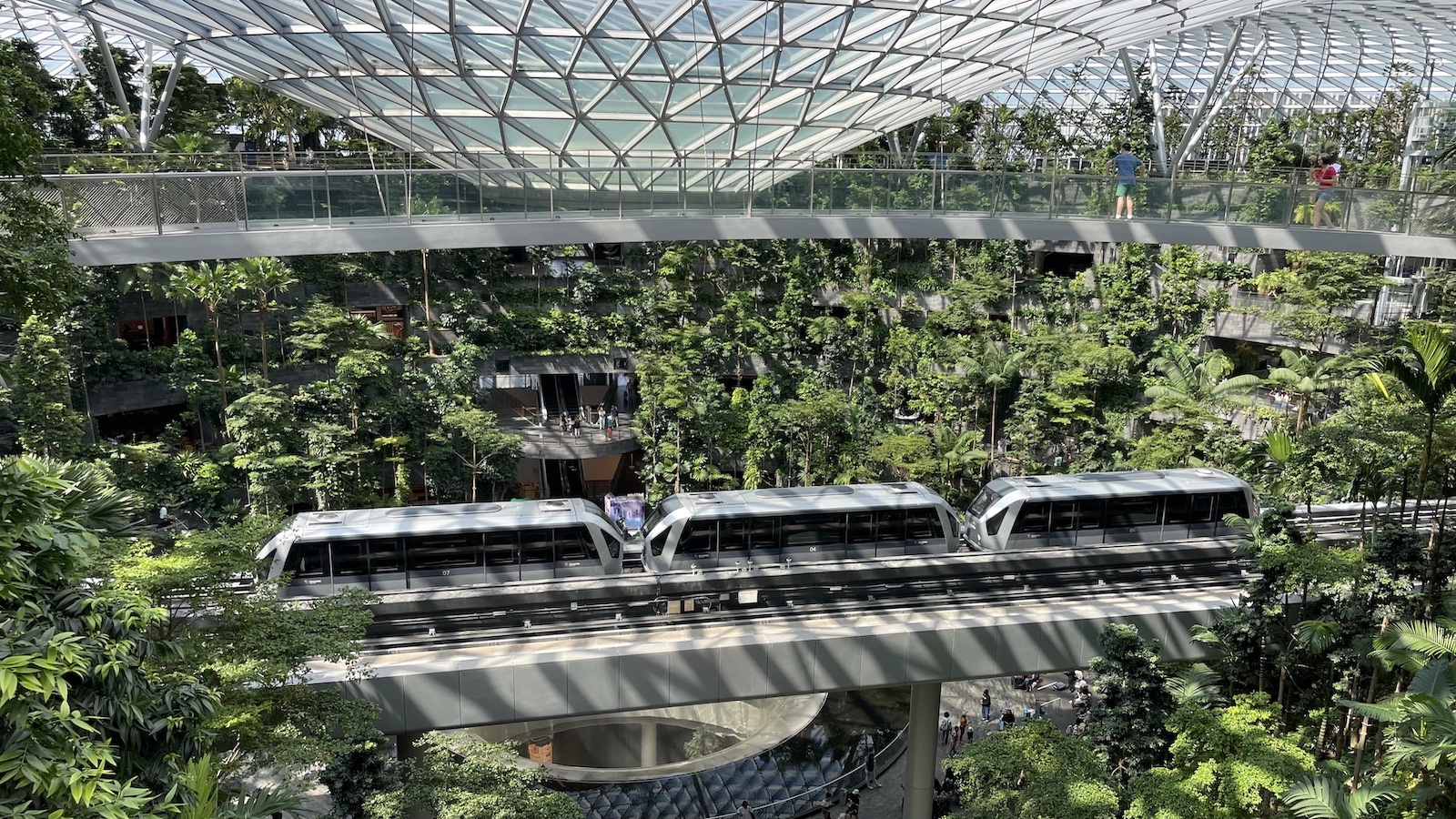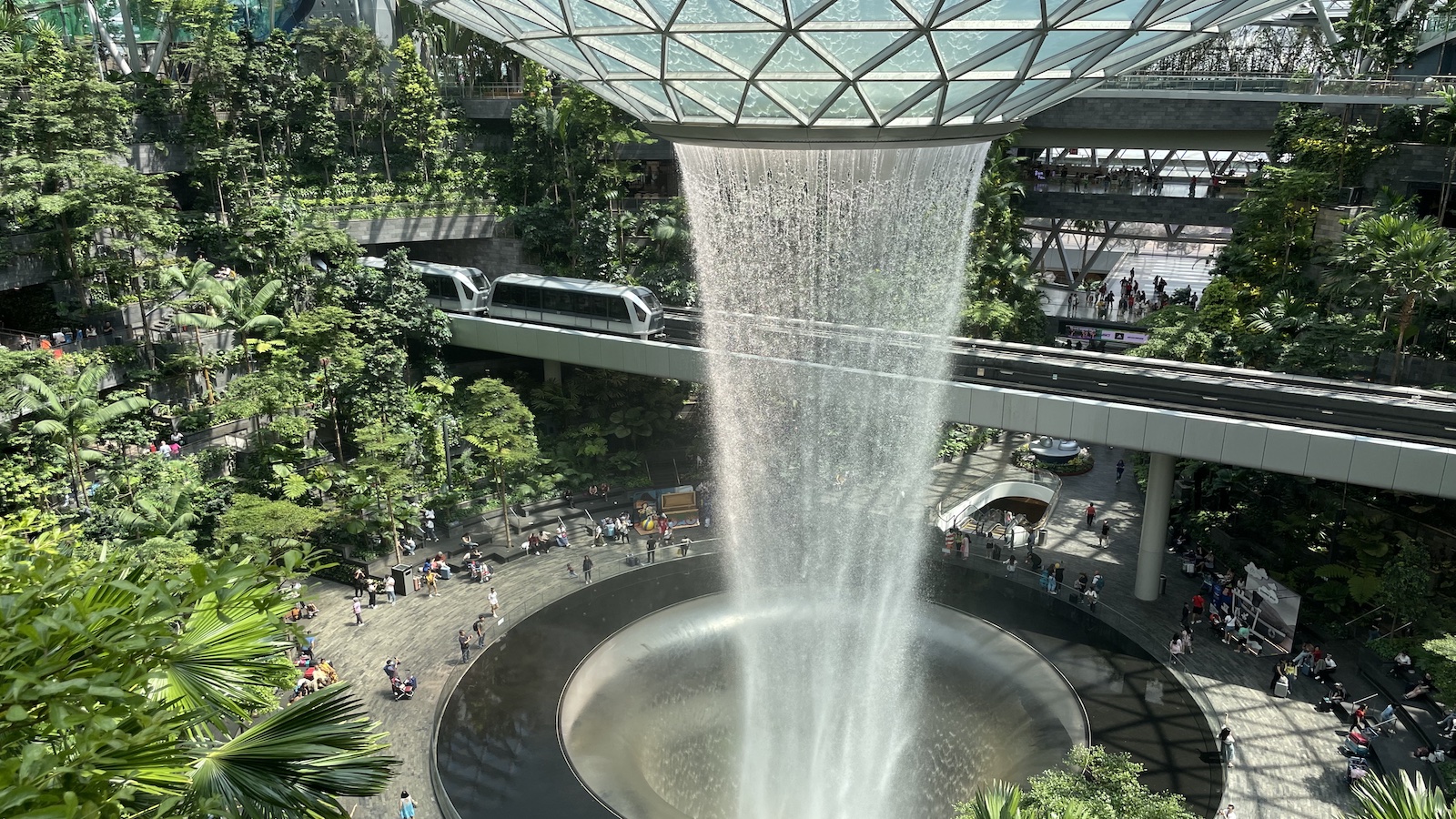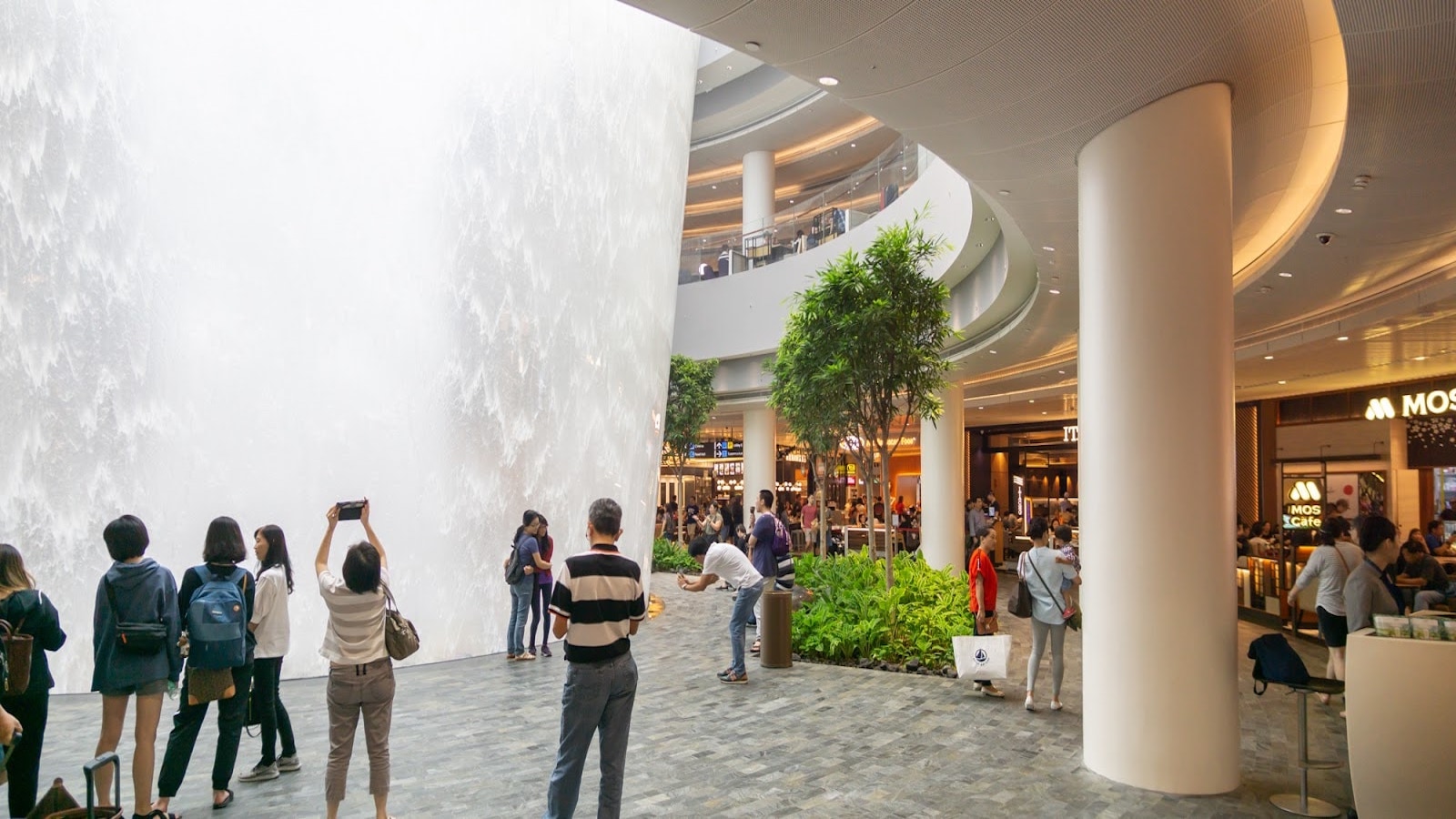 A foodie heaven
For the foodies among us, make sure to head to The Jewel Food Hall, located at Basement 2. It's a popular place to get light bites from a range of well-known brands across Asia.
Also downstairs is a supermarket and IMAX theatre, suited for longer layovers.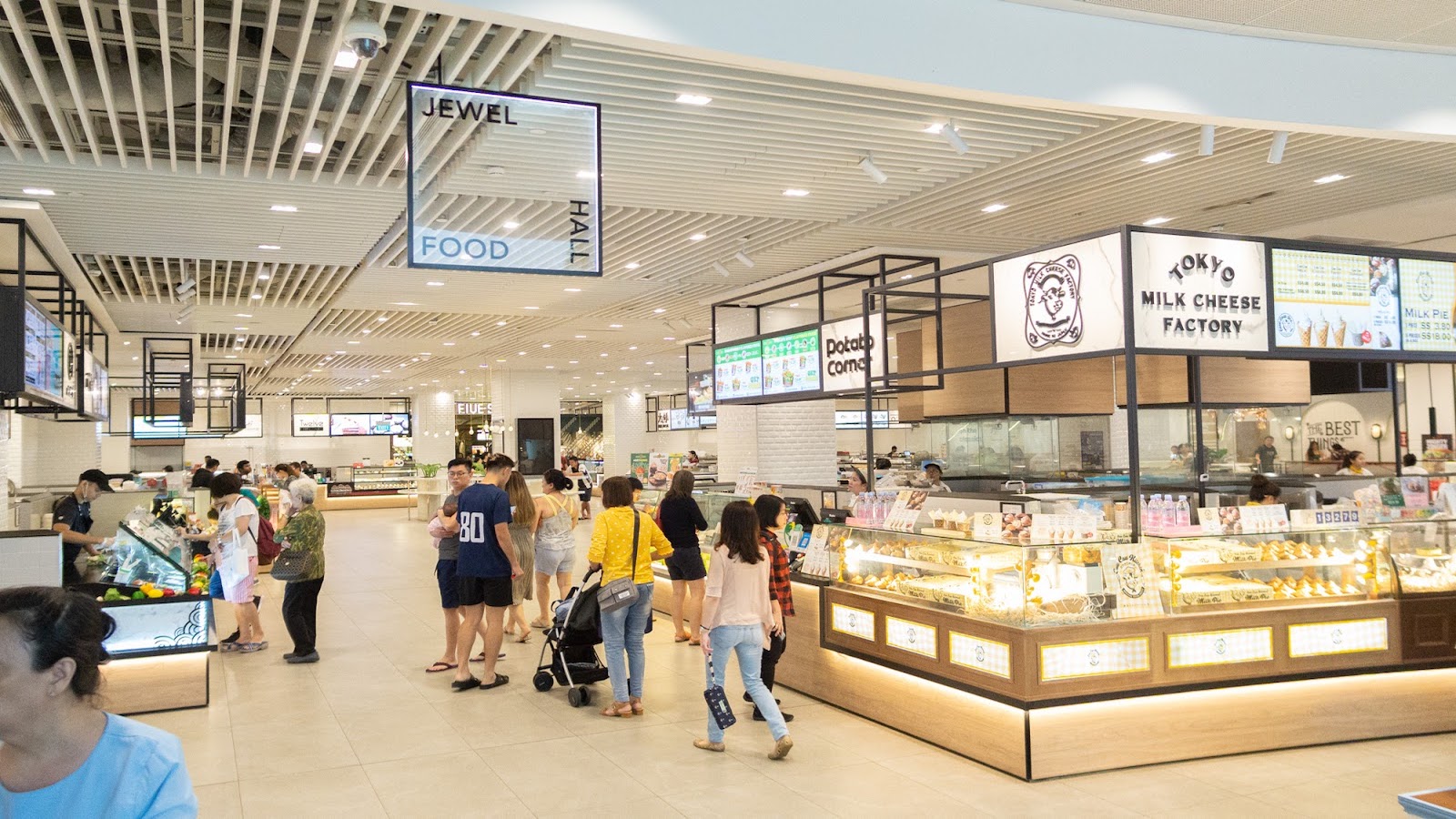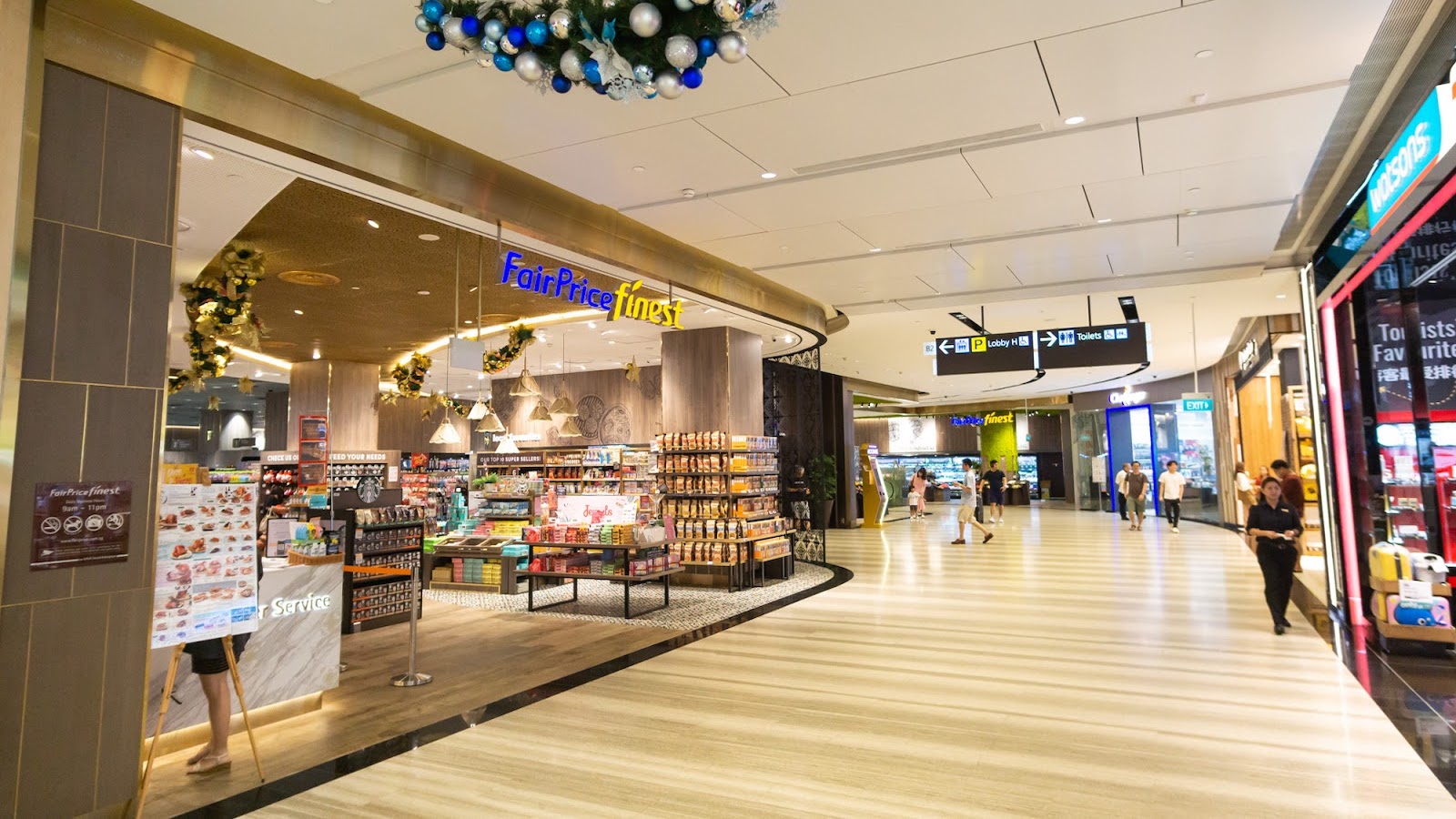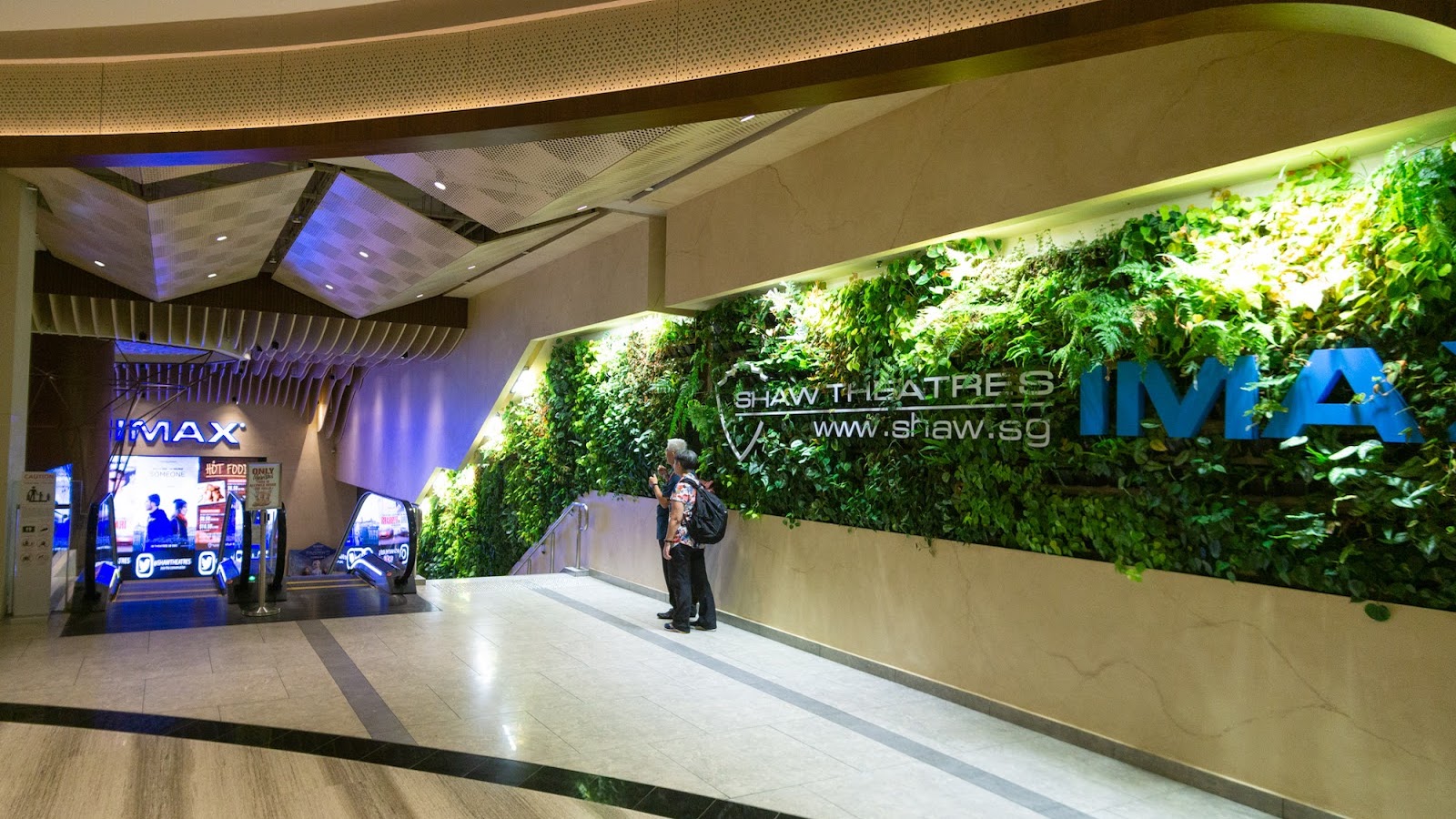 And shopaholics are not forgotten
Remember when I wrote that The Jewel is foremost a shopping centre that's connected to an airport? I wasn't kidding. In fact, the size of the shopping mall can put some Westfields to shame.
Levels 1 to 4 are home to a number of anchor retail stores, including many big brands. These include Apple, Zara and Uniqlo. Being an Apple fanboy, this store comes in useful when I realise that I've forgotten to pack an Airtag. Which comes in very handy when SAS Airlines loses my baggage during my Northern Lights experience that I'm heading on after my transit here at Changi.
I have a self-imposed rule that I can't proceed to board my flight until I have visited Shake Shack. I love this place! Their shakes – wow. And the burgers are pretty delish too. I just wish they were in Australia.
Aside from Shake Shack, there are other dining options as well. These include Burger & Lobster, Din Tai Fung and Tim Ho Wan.
As you go higher, the floors get a bit quieter – perfect for a more relaxed shopping experience.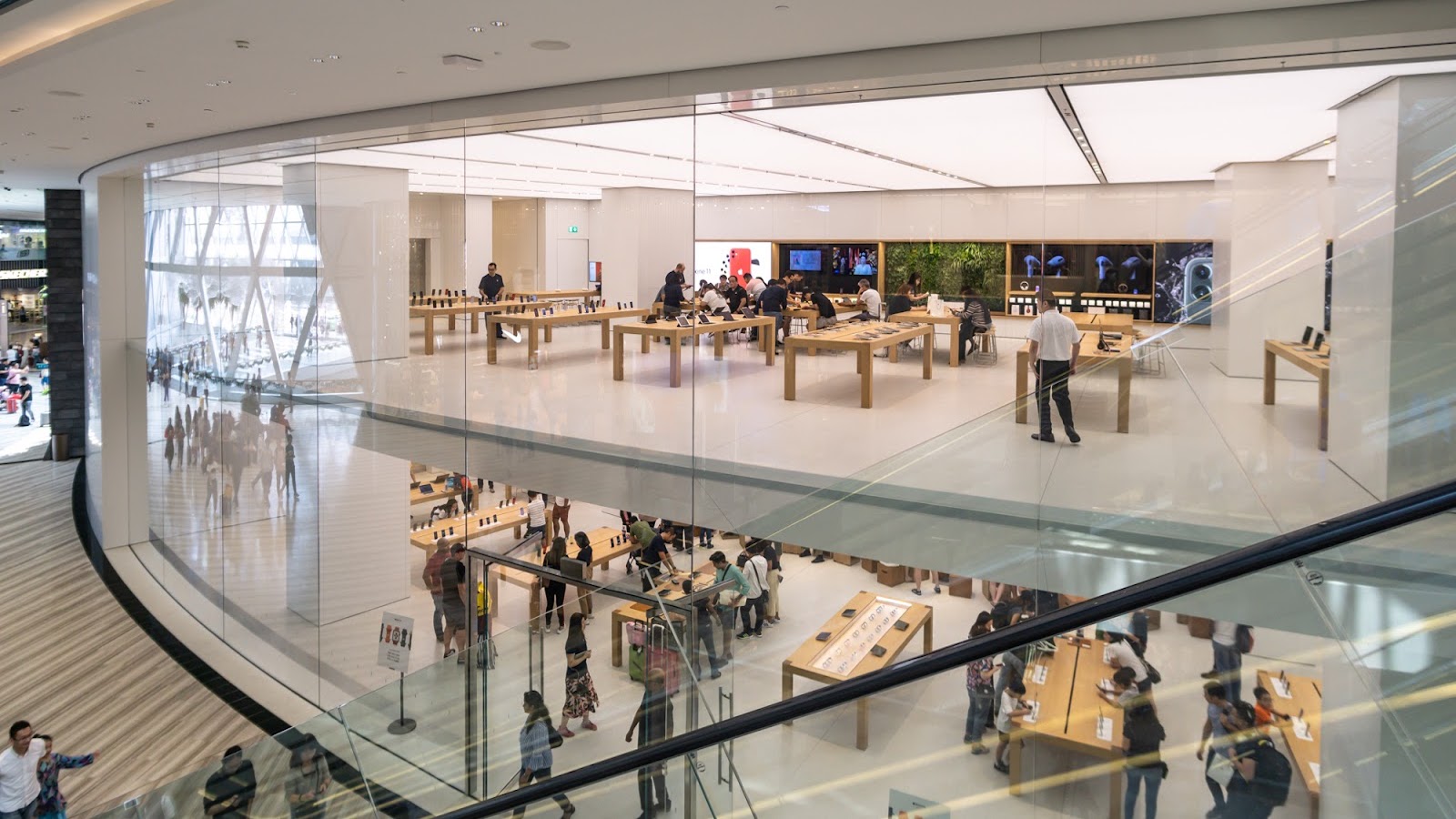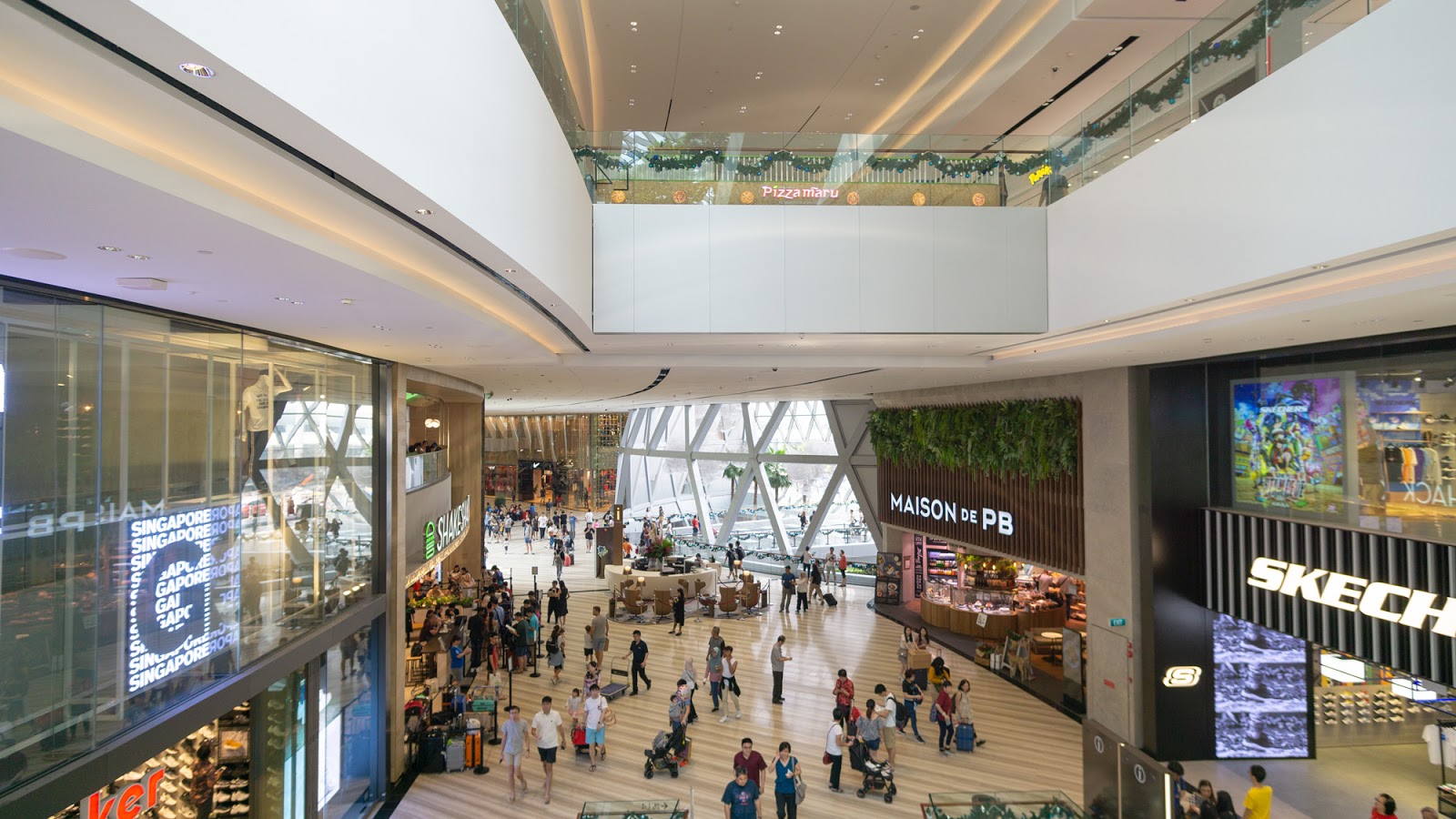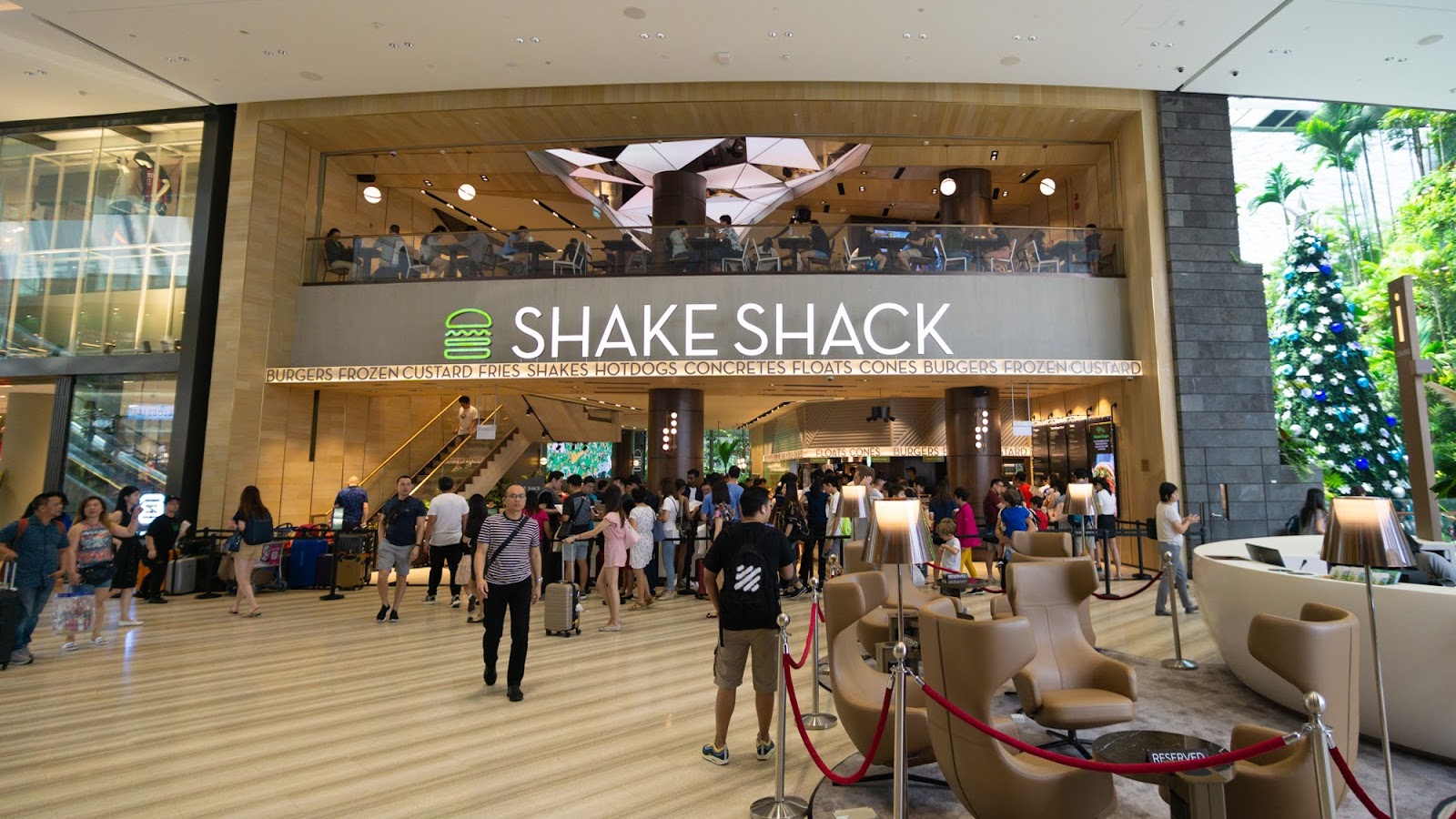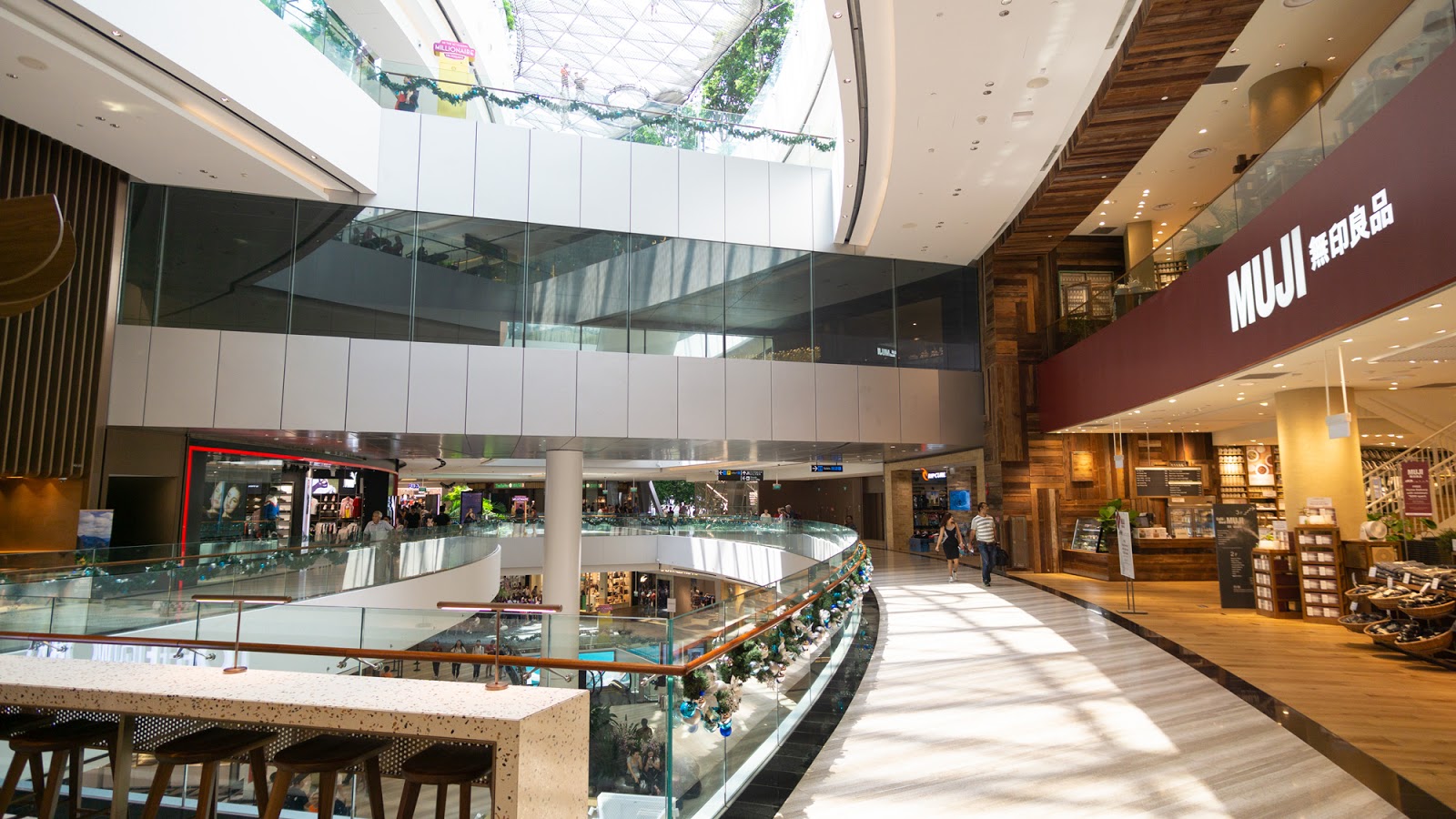 The play attractions
Level 5 houses the Canopy Park which is a multi-attraction venue perfect for families through to singles alike.
My favourite attraction is the Mastercard Canopy Walk glass bridge – even though I'm scared of heights. The bridge provides great views of the Rain Vortex and 360-degree views of The Jewel. I also enjoy tackling the Hedge Maze and the Mirror Maze, with the former being significantly easier than the latter.
I almost confuse myself three times when trying to escape the mirror maze. Little do I know that walking into mirrors can hurt so much! The entry fees for these attractions, plus the Manulife walking nets or bouncing nets, automatically include entry to Canopy Park too.
Speaking of walking nets, I have to admit I really enjoy this attraction. It takes me back to my youth, although in the body of a middle-aged man. I just can't stop laughing at the fact that I can't stay upright on these nets for more than five seconds.
I also experience the Changi Experience Studio, which allows me to engage in the wonder of projection experiences. The studio also includes interactive games and immersive shows, while learning about the history of Changi Airport and aviation in general.
Time doesn't allow me to visit the other attractions, which include the Discovery Slides, Foggy Bowls, Petal Garden and Topiary Walk.
There is also a swimming pool that can be used on a pay-per-use basis located at the Aerotel Singapore in Terminal 1.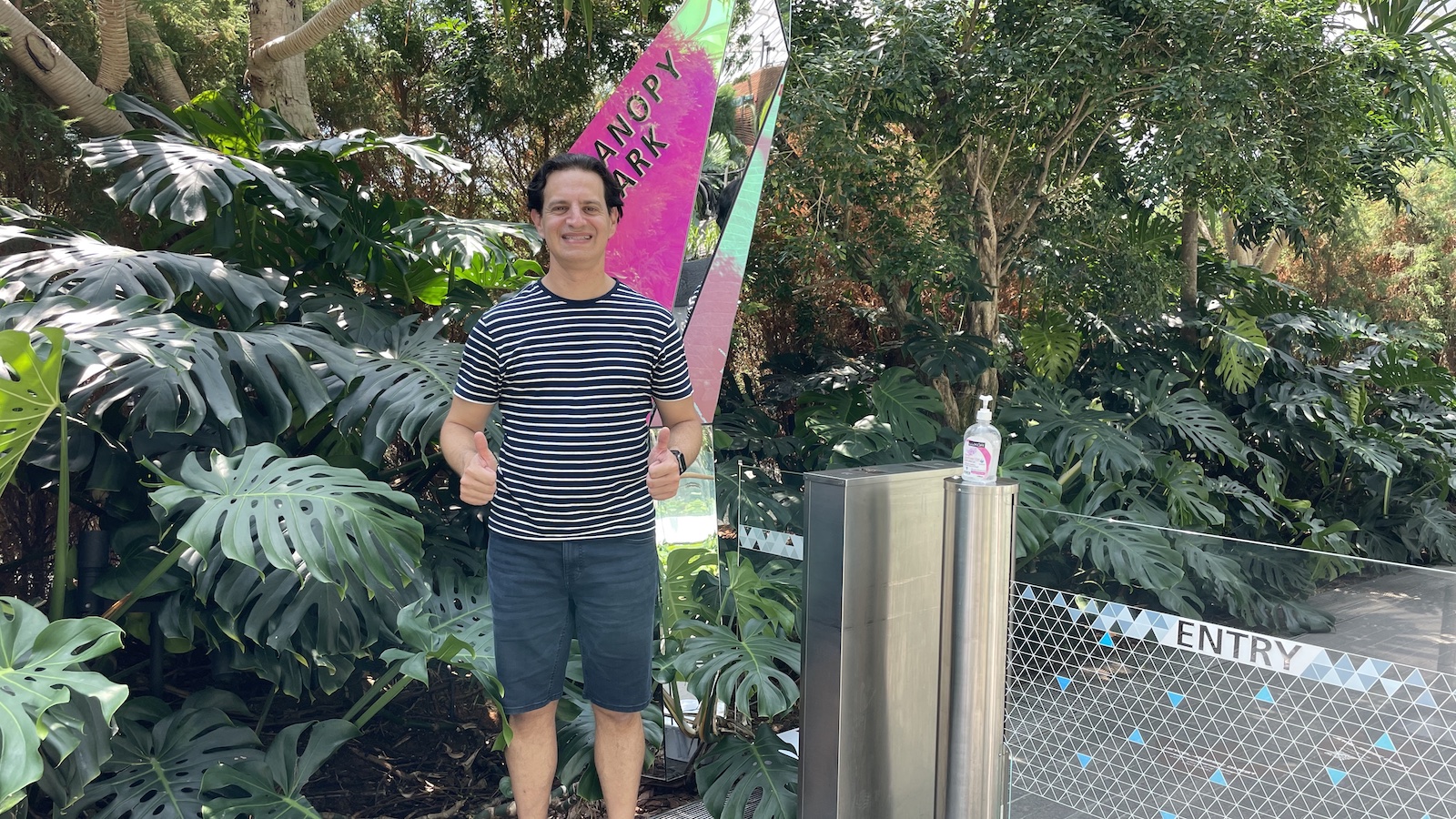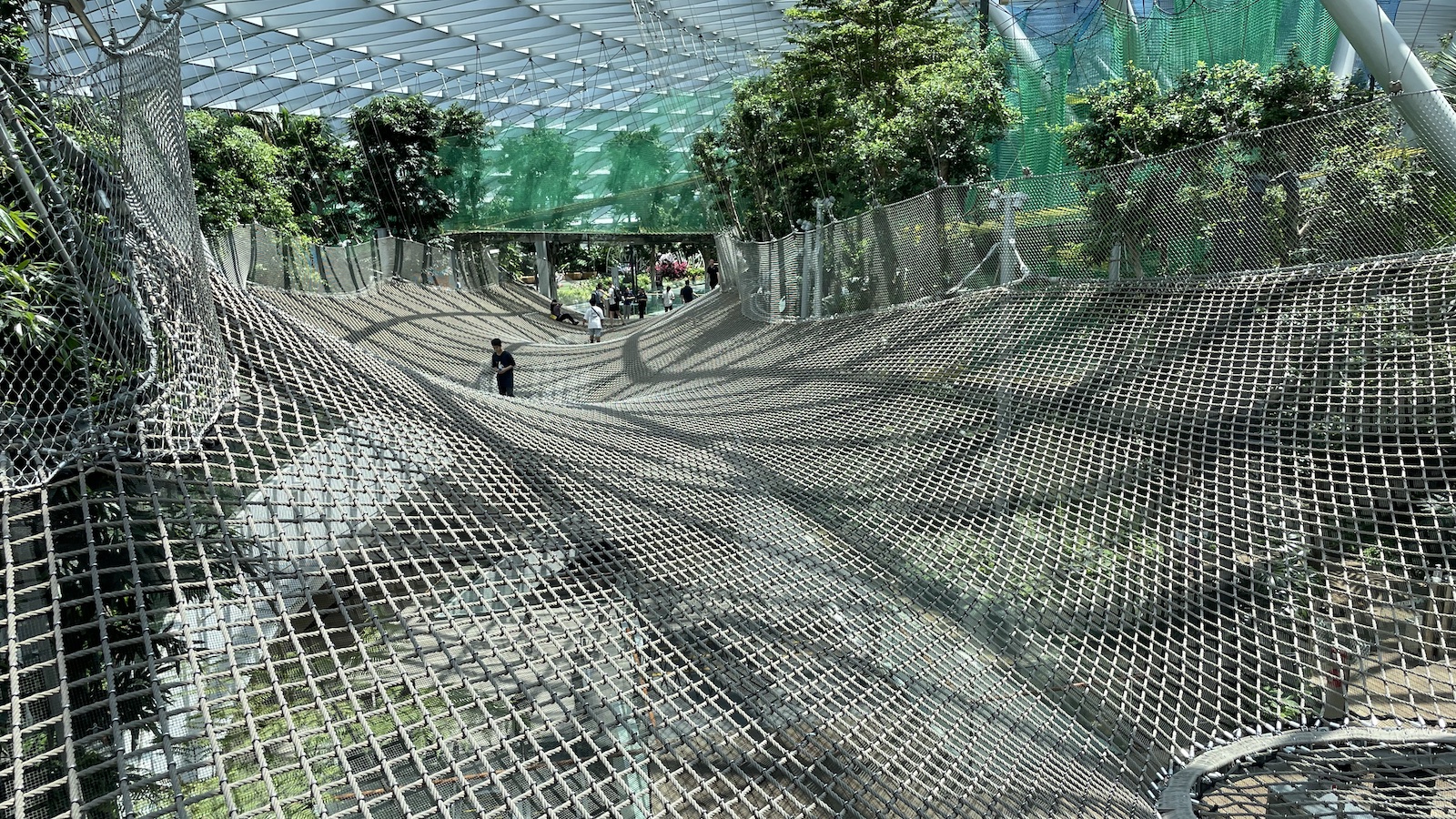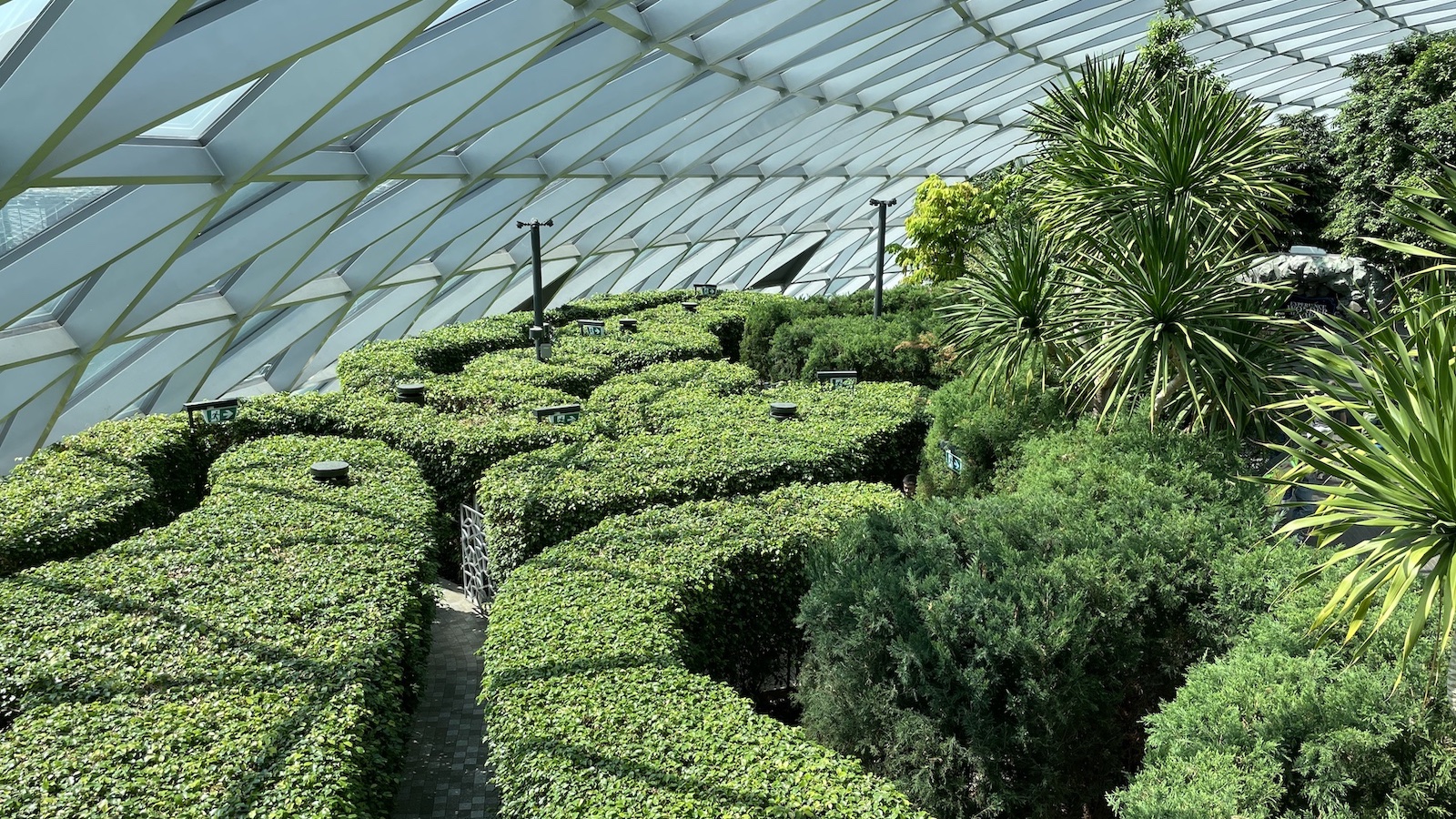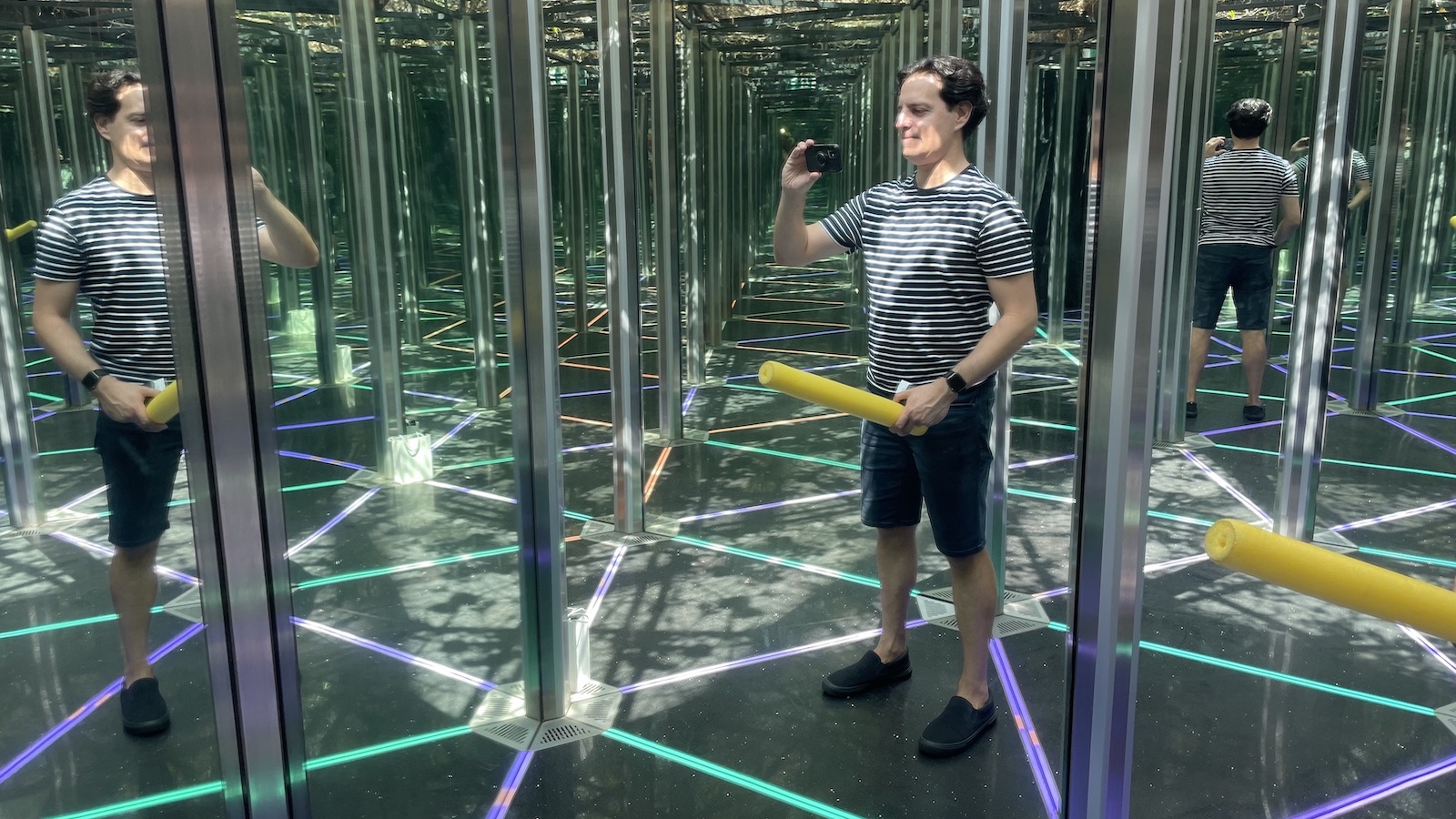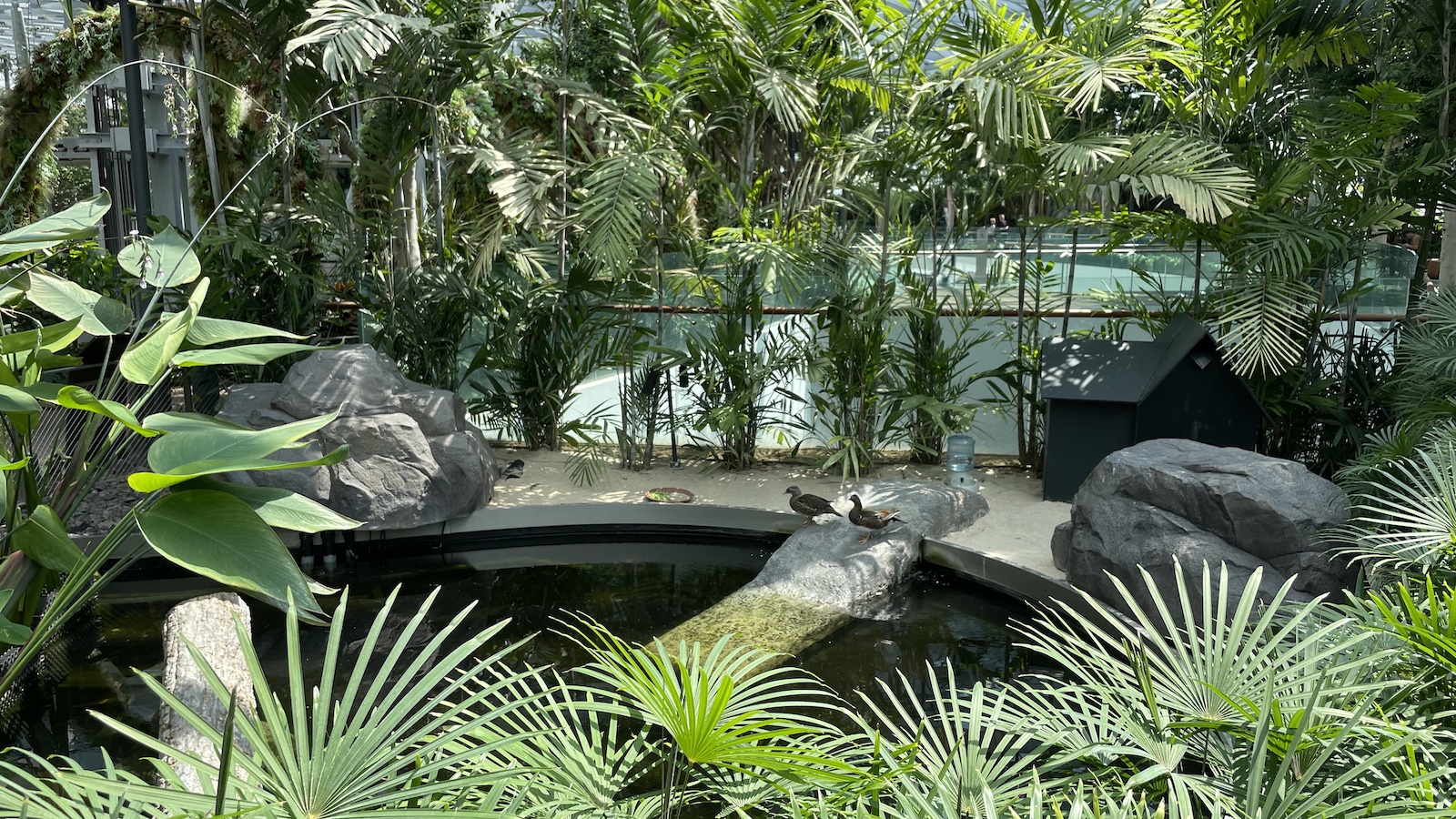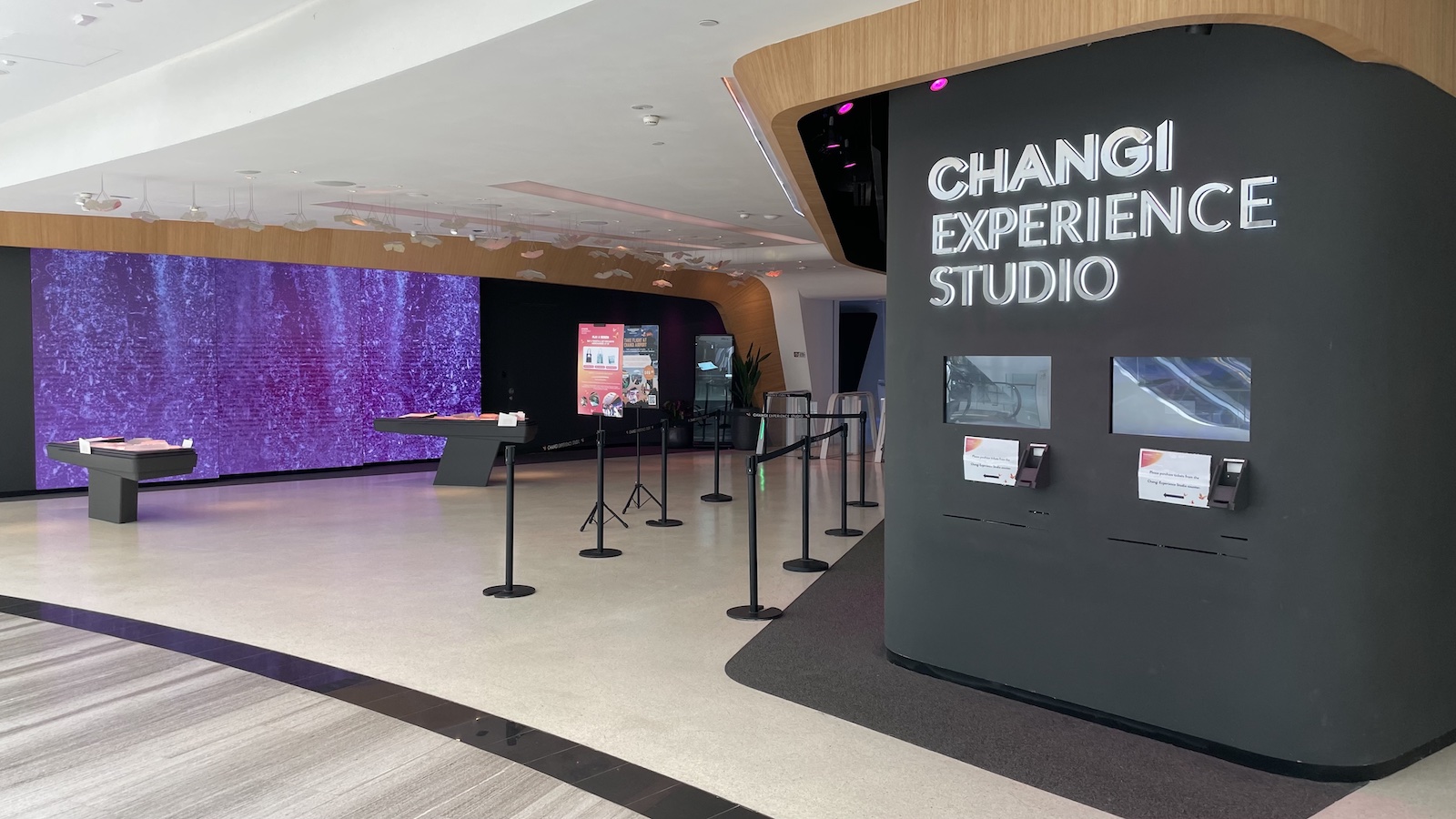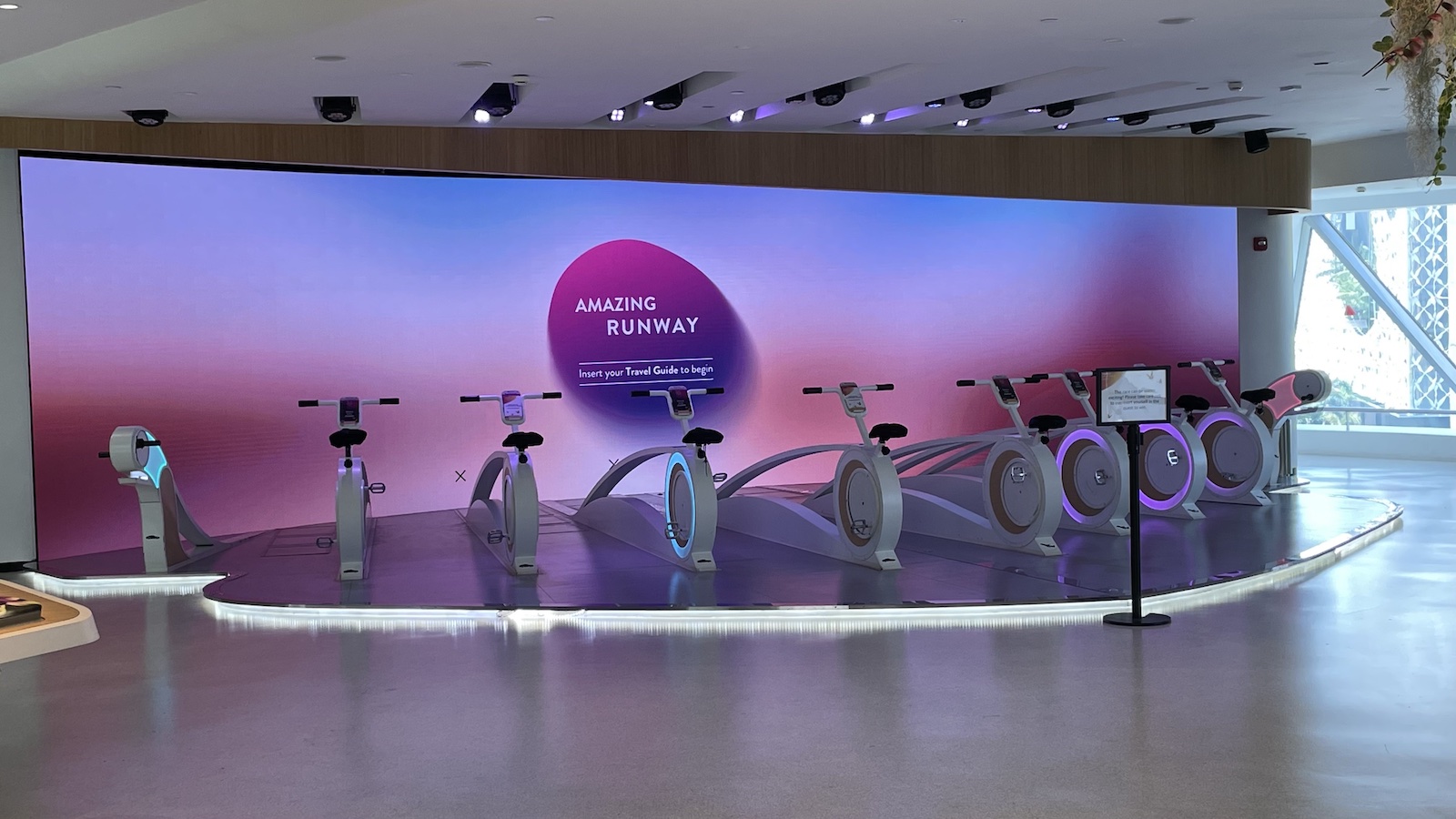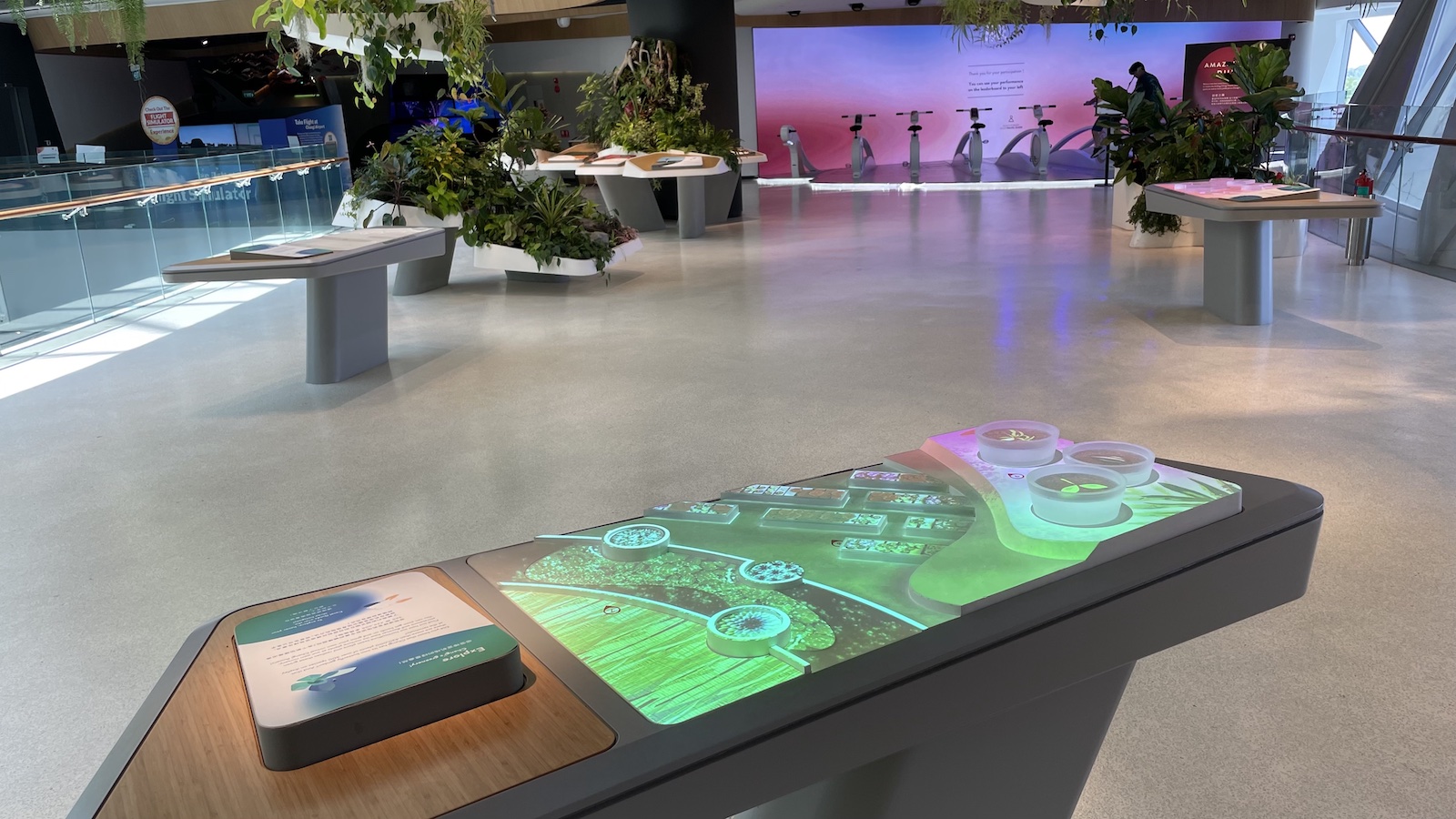 Where to stay in The Jewel
The Crowne Plaza Changi and YOYELAIR Changi both connect to The Jewel. In fact, the latter is located on Level 4 within The Jewel, whereas the former is just a short stroll along the T3 link bridge.
I stay at The Crowne Plaza for my overnight stay. I get an upgrade to a Suite, given that I am an IHG One Rewards Platinum member. The hotel is spectacular, and I get glimpses of some Singapore Airlines A380s on the tarmac as I walk to my room. And the swimming pool looks very refreshing.
YOTELAIR Changi is located on Level 4. The hotel consists of small but modern and functional rooms which can be booked overnight or for day use. I can vouch that the beds are very comfortable. So if rest is your objective, you should get plenty at this hotel.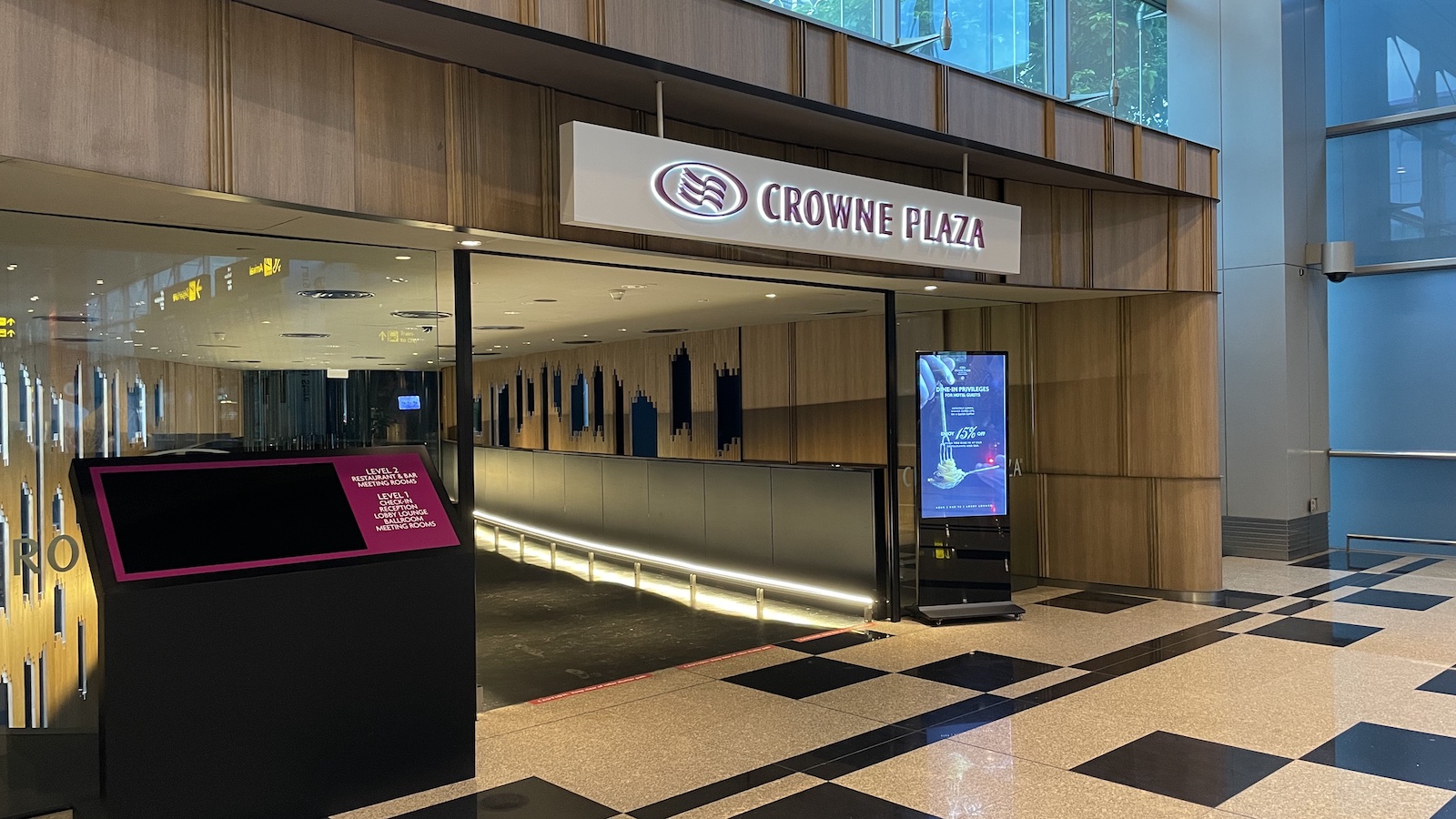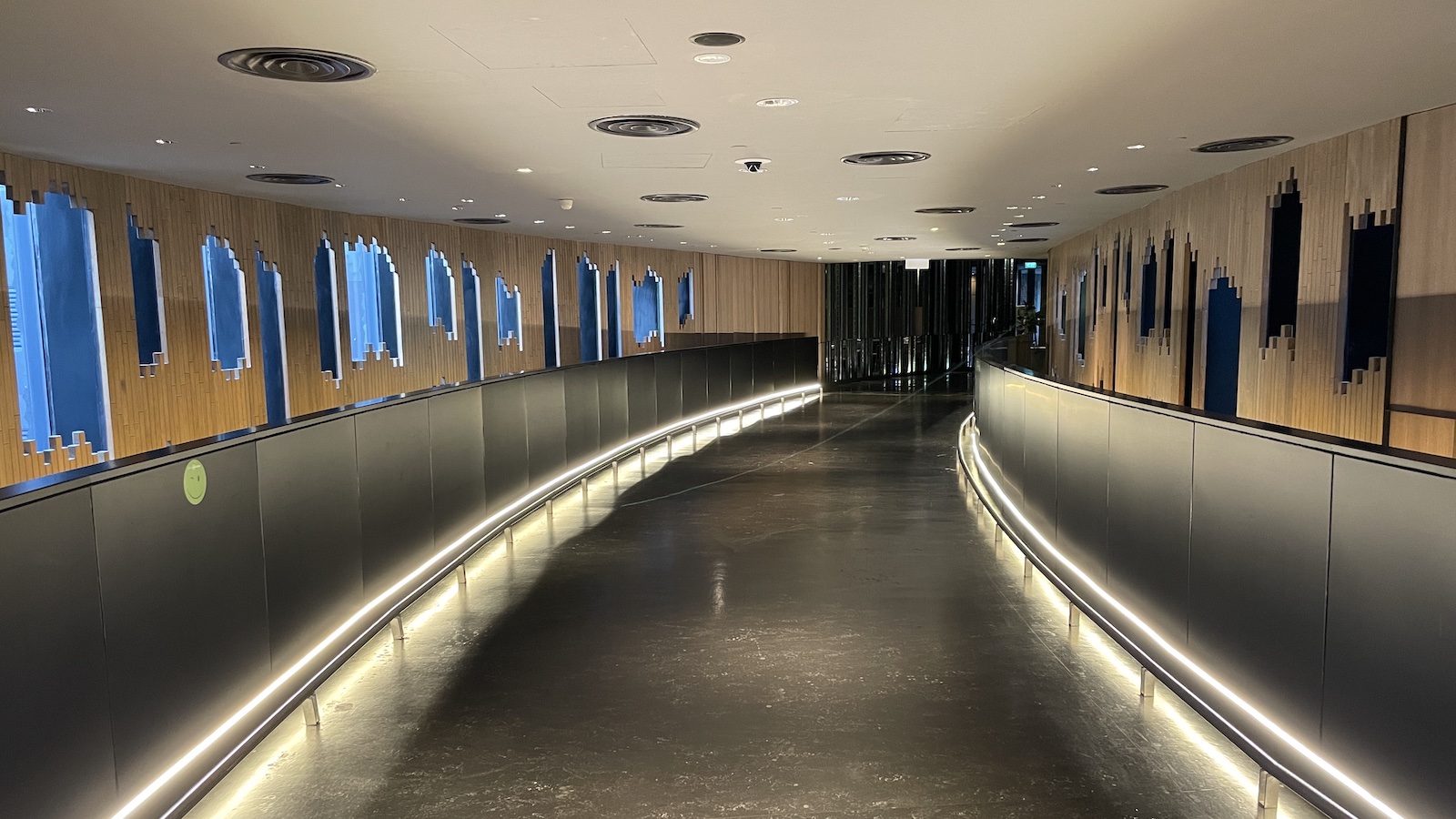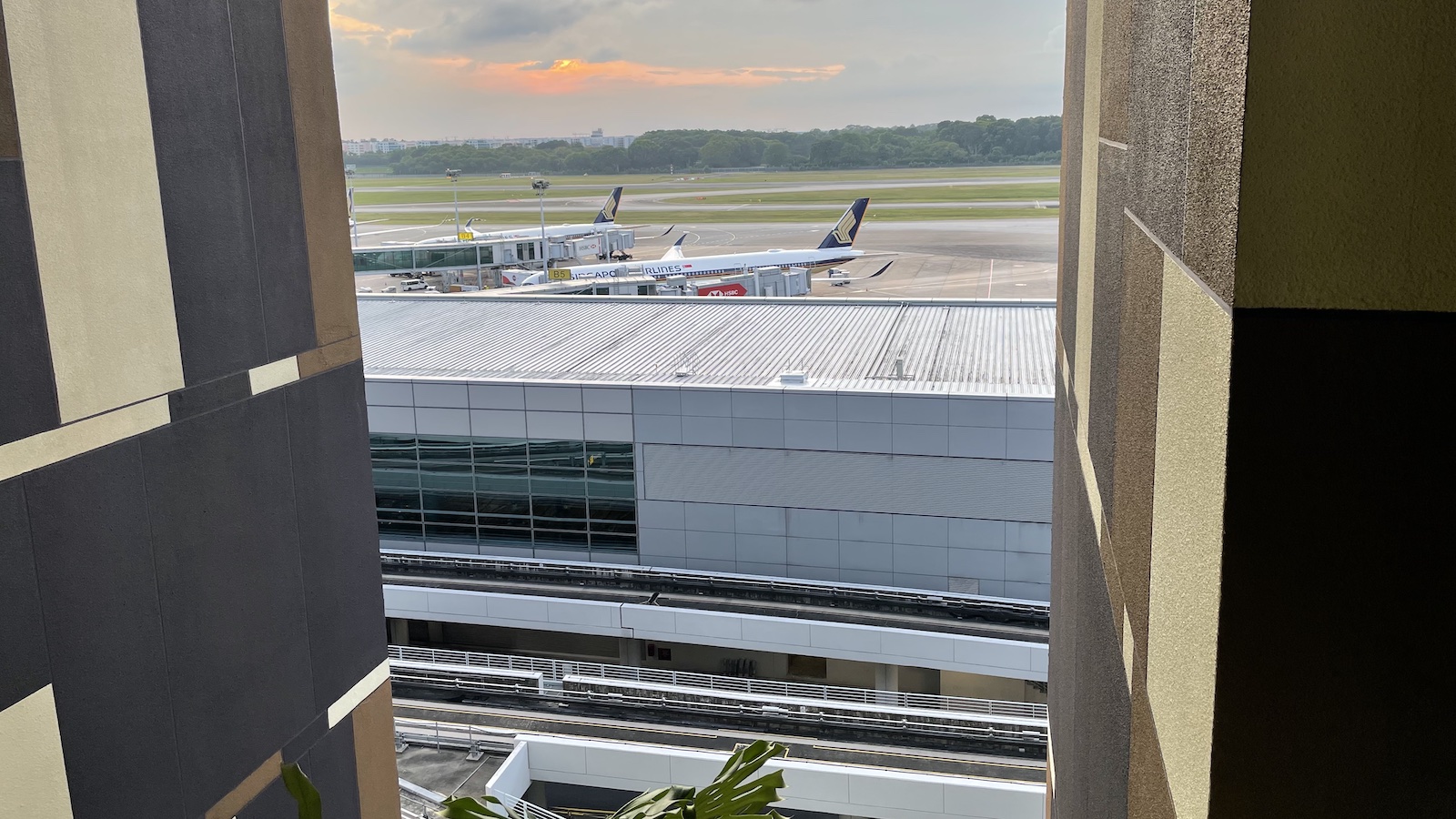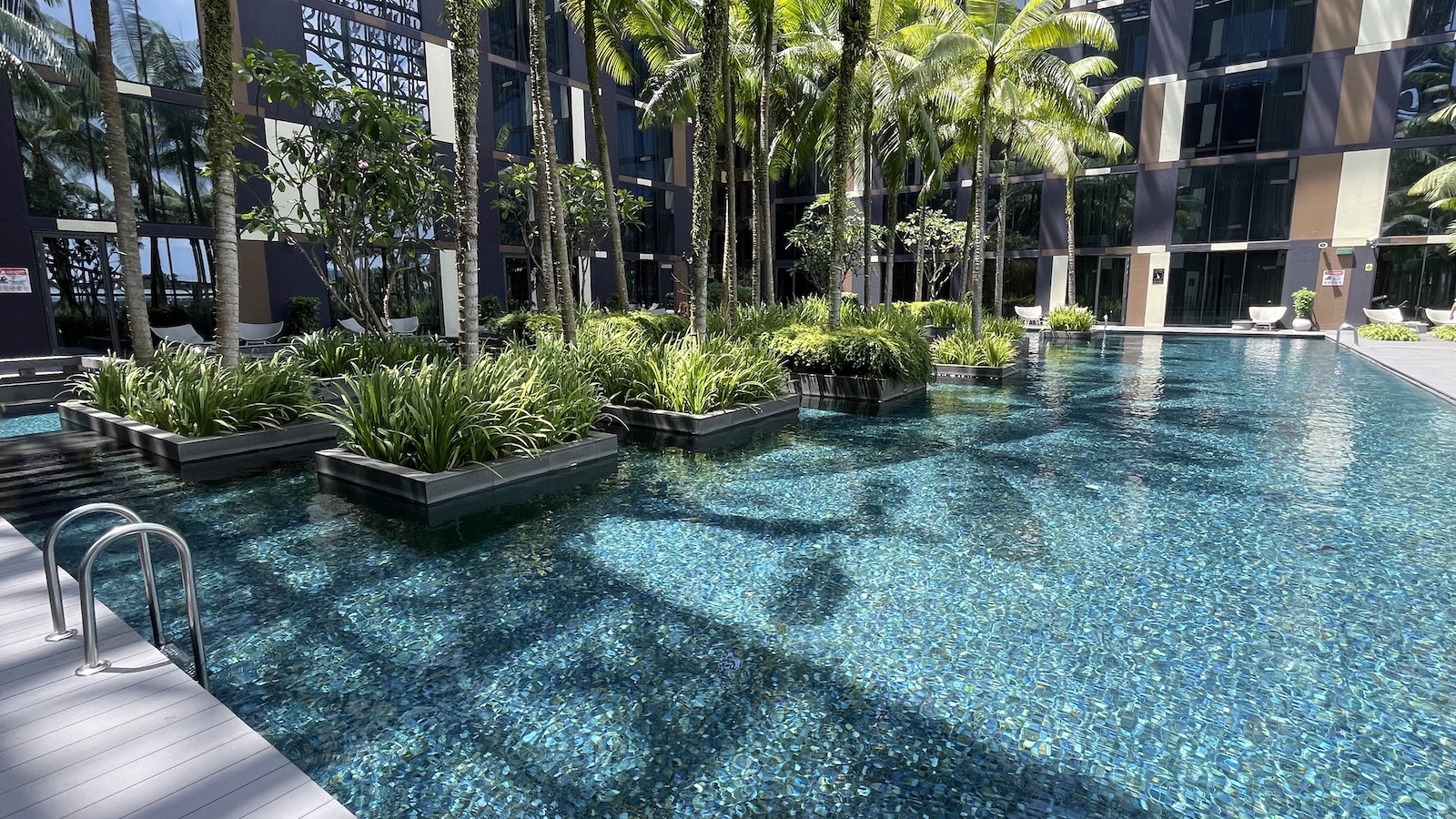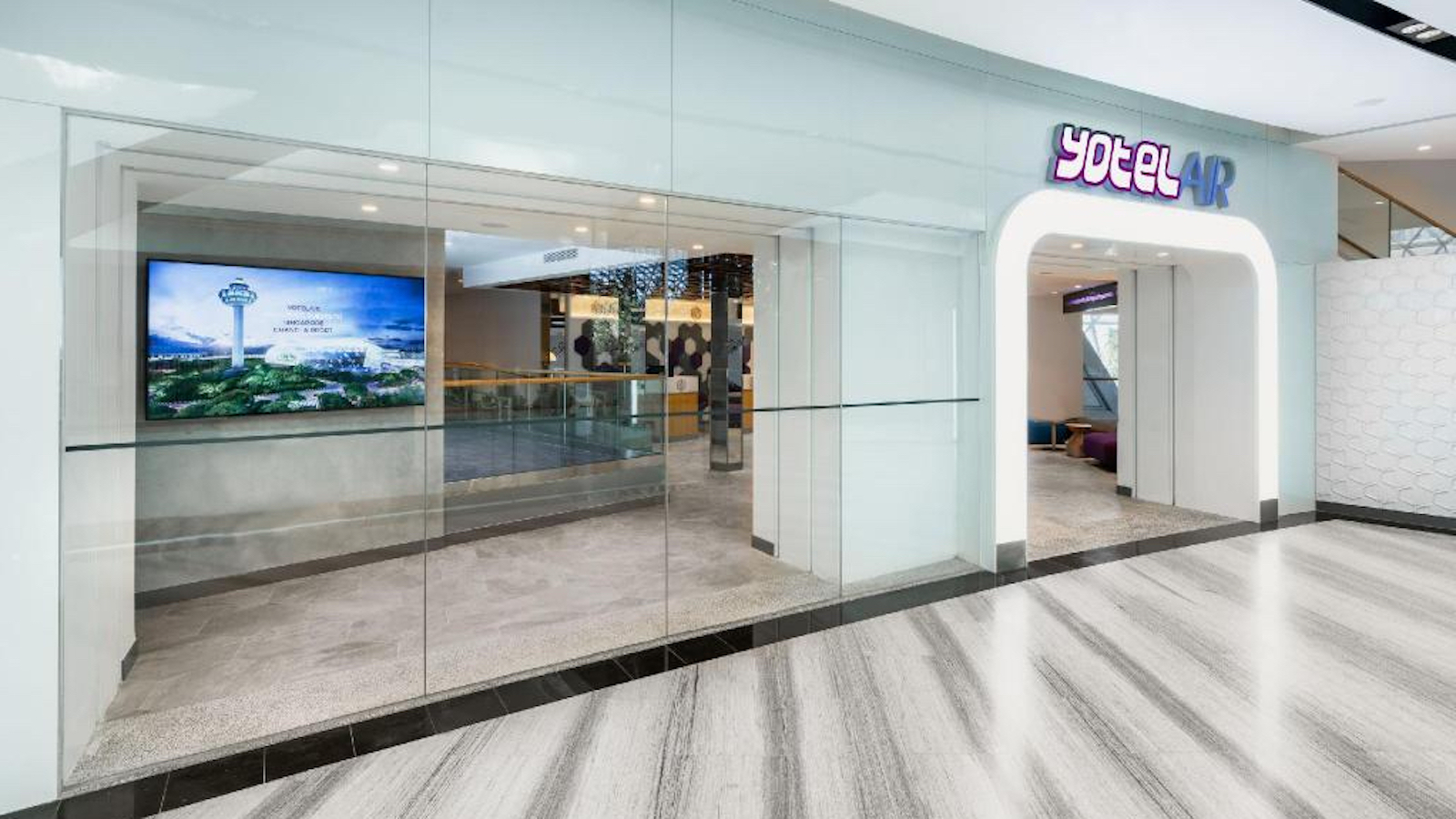 Summary
The Jewel is simply magnificent. It's hard to imagine that this location was previously a long-term carpark. How boring!
There really is something for everyone here. From copious retail stores and restaurants to play attractions for the young and young at heart, the hours will whizz by.
So if you find yourself transiting through Singapore Changi Airport any time soon, make sure to budget some time for The Jewel. You won't be disappointed.
The original version was written by Evin Tan-Khiew.

The Jewel at Singapore's Changi Airport
was last modified:
August 21st, 2023
by