Bangkok is the quintessential melting pot of old and new. Ornate temples glow under the sun while towering skyscrapers house mega-malls of unfathomable size. Sizzling street food and Michelin-starred restaurants tantalise in equal measure. In fact, the intersection of both has resulted in a certain wok-fried crab omelette topping the wishlist of many a visiting foodie.
Oh, and you can soar to Bangkok in style for much cheaper than you think. Why not indulge in Singapore Airlines' signature Airbus A380 Business Class out of Australia, before getting your beauty sleep on Qantas' comfortable Airbus A330 Business Class when it's time to head home?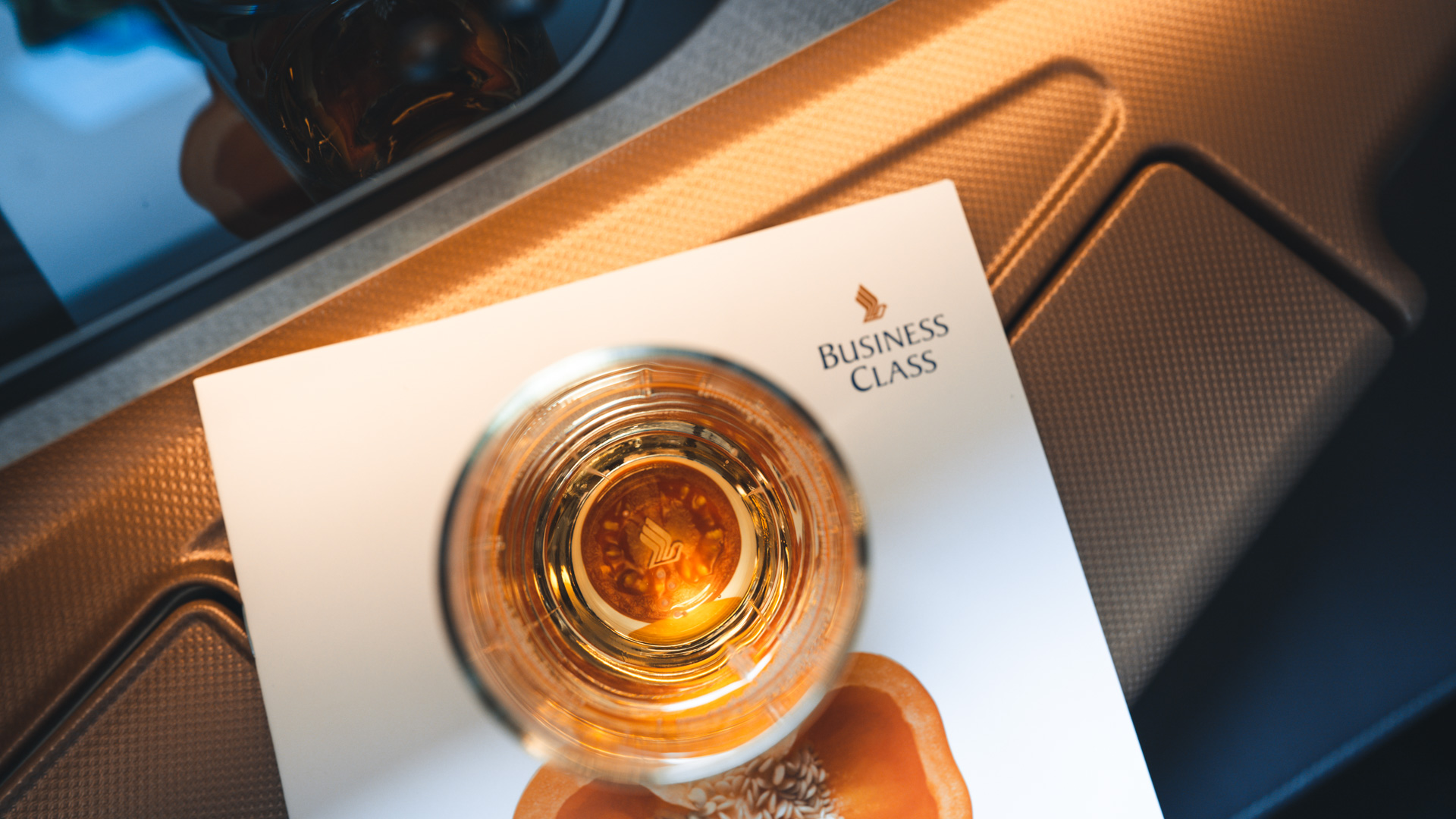 Welcome to our first-ever Itineraries experience, where we plan inspiring getaways with points and then actually do them (I know, tough gig) – so you know exactly what to expect when it's your turn.
Our budget – per person
KrisFlyer miles: No more than 92,500 KrisFlyer miles (most people only need 68,500 miles).
Qantas Points: No more than 68,400 Qantas Points.
Cash: $1,100 per person (total, for flight taxes and accommodation).
For this experience, I've planned it from the viewpoint of someone who has been collecting both KrisFlyer miles and Qantas Points. Planning a trip is so much easier when you have both options up your sleeve!
But if you've been collecting a single points program and are keen to amass points in the other, here's a link to our credit cards page. Once your application is approved, simply meet the minimum spend, pocket your bonus points and you'll be on your way to Bangkok sooner.
This budget is based on flying one way to Bangkok in Singapore Airlines Business Class (via Singapore), and the other in Thai Airways and Qantas Business Class Bangkok-Singapore-Perth. For those doing a straight Sydney-Bangkok return (for example), you should expect to spend fewer miles and save more cash.
Though Sydney is our launchpad, it's also just as doable from other cities – Melbourne and Brisbane to Bangkok cost the exact same in KrisFlyer miles, for example.
Just under $1,100 in cash covers flight taxes and accommodation per person (assuming two people are staying in the same room), so just add on transport, dining and spending money. Simple!
Earning KrisFlyer miles
KrisFlyer miles aren't as ubiquitous as Qantas Points, but you can still get your hands on them easily. The quickest method is to take out a big signup bonus with a credit card that transfers to KrisFlyer, such as the American Express Platinum Card or Explorer Card. The St.George Amplify Signature Visa is a great alternative as well. All three of these cards convert points at a rate of 2:1 to KrisFlyer.
---
Convert American Express Membership Rewards points into KrisFlyer miles.
---
You can also convert Velocity Points into KrisFlyer miles at a rate of 1.55 to 1. If you find it easier to earn Velocity Points, then that's an avenue worth exploring. You can also redeem Velocity Points directly for Singapore Airlines Business Class flights.
Read our full guide to earning KrisFlyer miles in Australia →
Earning Qantas Points
There is no shortage of ways to earn points in Australia's largest airline loyalty program. Most major banks offer credit cards with sign-up bonuses. Though you'll need to be approved and often reach a minimum spend, the bonus points you'll receive may just be the final piece of the puzzle for your dream holiday.
---
Kick-start your Qantas Points balance with one sign-up bonus.
---
Other popular non-credit card ways to earn Qantas Points include scoring bonus points with Qantas Wine, booking your accommodation with Qantas Hotels and linking your Woolworths Everyday Rewards account to Qantas.
Read our full guide to Qantas Frequent Flyer in Australia →
Getting there: Sydney to Bangkok
Here's one of the best perks of KrisFlyer – it doesn't cost any extra miles to fly to Bangkok, compared to just flying to Singapore. That's right. It's 68,500 KrisFlyer miles from Sydney to Singapore in Business Class comfort. It's also exactly 68,500 miles from Sydney to Singapore to Bangkok.
You're essentially getting the second Business Class flight for 'free', though you will need to add roughly AU$12 more in taxes. But that's an insignificant imposition.
(From Perth and Darwin, it's even cheaper at just 40,500 KrisFlyer miles to Bangkok in Business. As someone living in Perth, that's one of the best 'home' redemptions that I know of).
At the time of writing, Singapore Airlines has four flights a day from Sydney to Singapore. Only the first one (SQ212) will get you onto a connecting flight to Bangkok that same evening. If you can get award seats on that flight, then perfect!
The other three flights from Sydney will require an overnight transit in Singapore. That's not necessarily a problem, especially for those who might also want to spend the following day in town before heading onwards to Bangkok in the afternoon.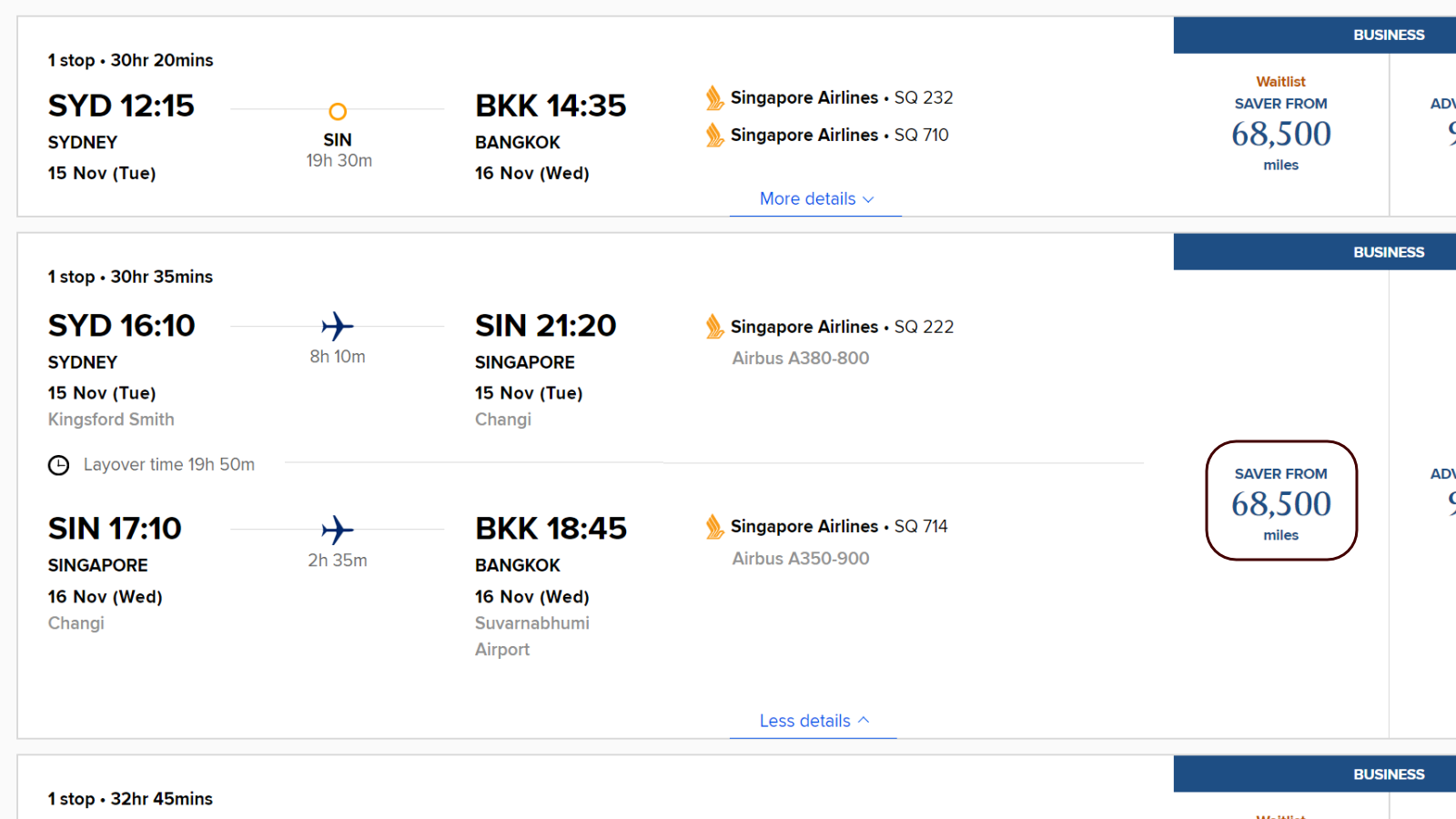 SQ222, a 4:10 pm departure on the Airbus A380, is the only Business award seat I can find for my desired date. But the overnight transit doesn't bother me as I want to venture out of the airport and catch up with a friend the following morning, anyway. And getting to fly Singapore Airlines' latest Business Class seat on the Airbus A380 is the cherry on top.
Since the extended transit remains under 24 hours, I don't pay a cent more for the flight ticket compared to having a short transit. It's a great way to add a Singapore side trip for a little more – I just need to book a hotel for the night.
Sydney to Singapore in Singapore Airlines Business Class
Flight: SQ222
Flight time: 8 hours and 10 minutes
Miles needed: 68,500 KrisFlyer miles, one-way
Fees and taxes: Around AU$92, one-way
Value per mile (AU$): 3.16 cents per mile – good value.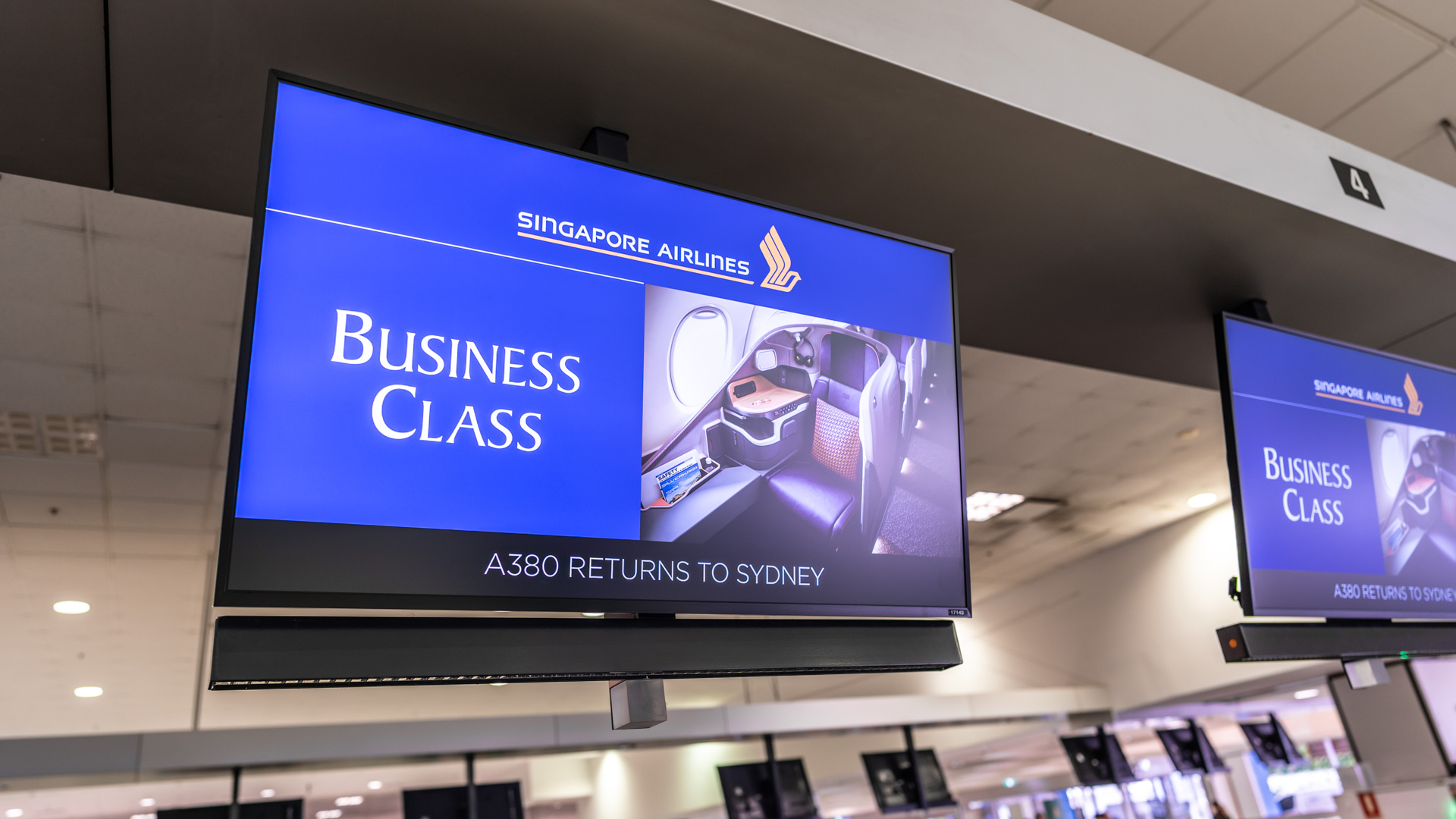 A breezy afternoon departure means you can check in just after midday and enjoy a leisurely lunch in the lounge. I do just that – Sydney Airport Terminal 1 is relatively quiet at this time of day, so I get through immigration and security quickly.
The Singapore Airlines SilverKris Business Class lounge in Sydney sports a clean, elegant design. Business Class passengers are well looked after with fresh and tasty dishes at the buffet, such as teriyaki chicken. I would definitely be happy waiting for the flight here.
But if you're lucky enough to have access to the First Class side of the lounge (or be guested in by someone who does, as I was), sumptuous dishes such as Singaporean prawn laksa, satay and duck pancakes await, accompanied by G.H Mumm Champagne. It's certainly a luxurious way to kick off my holiday to Bangkok!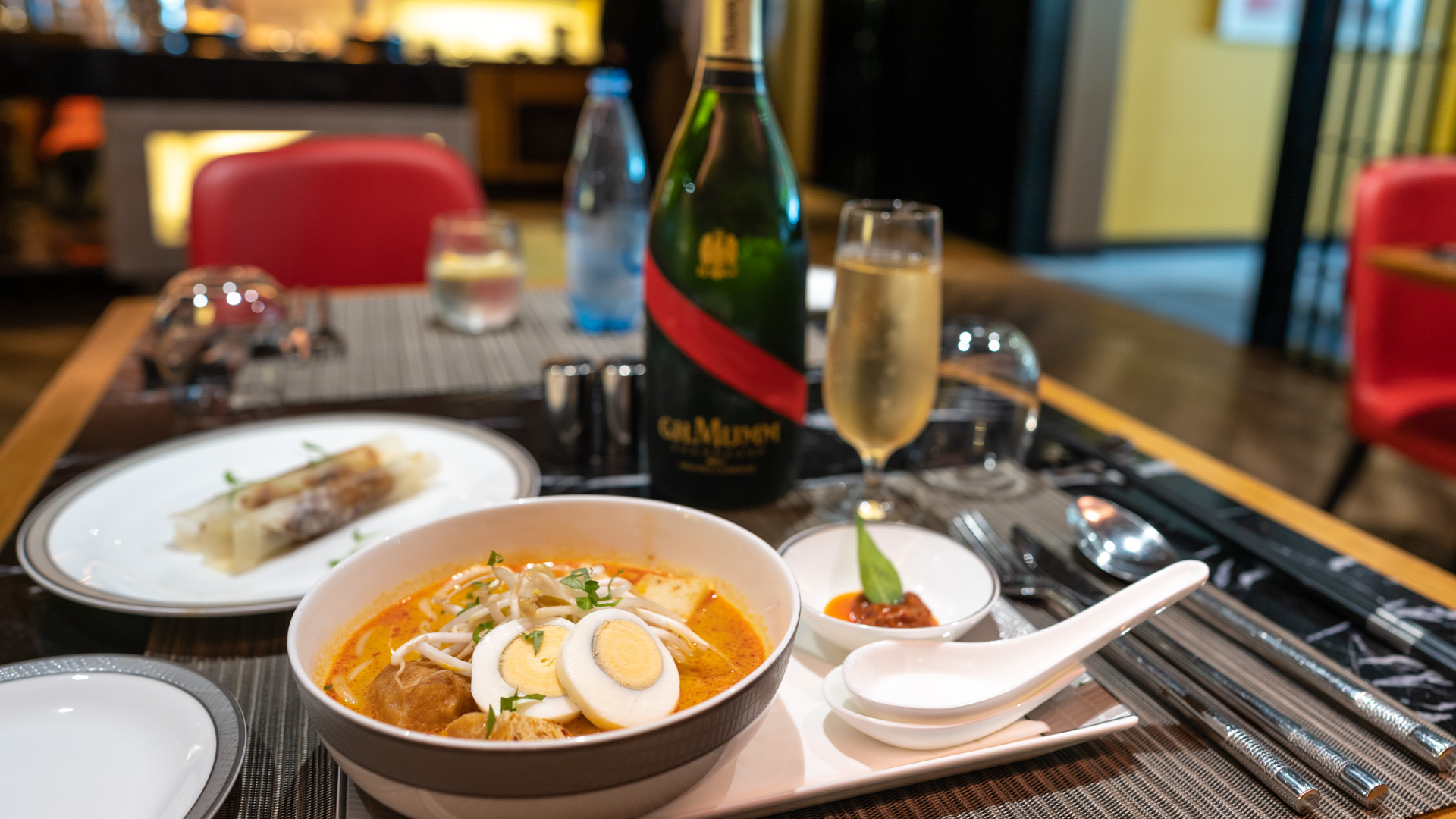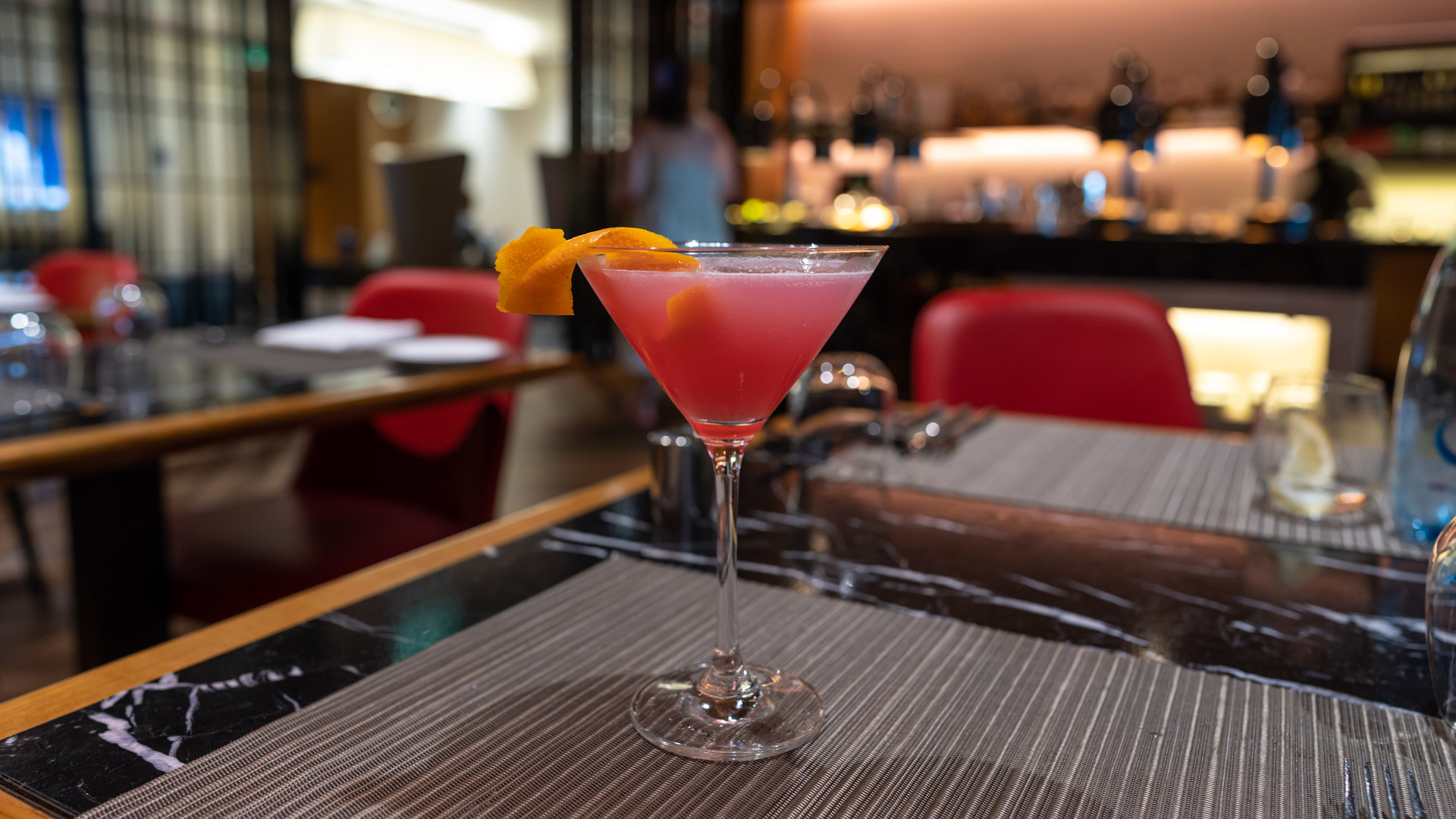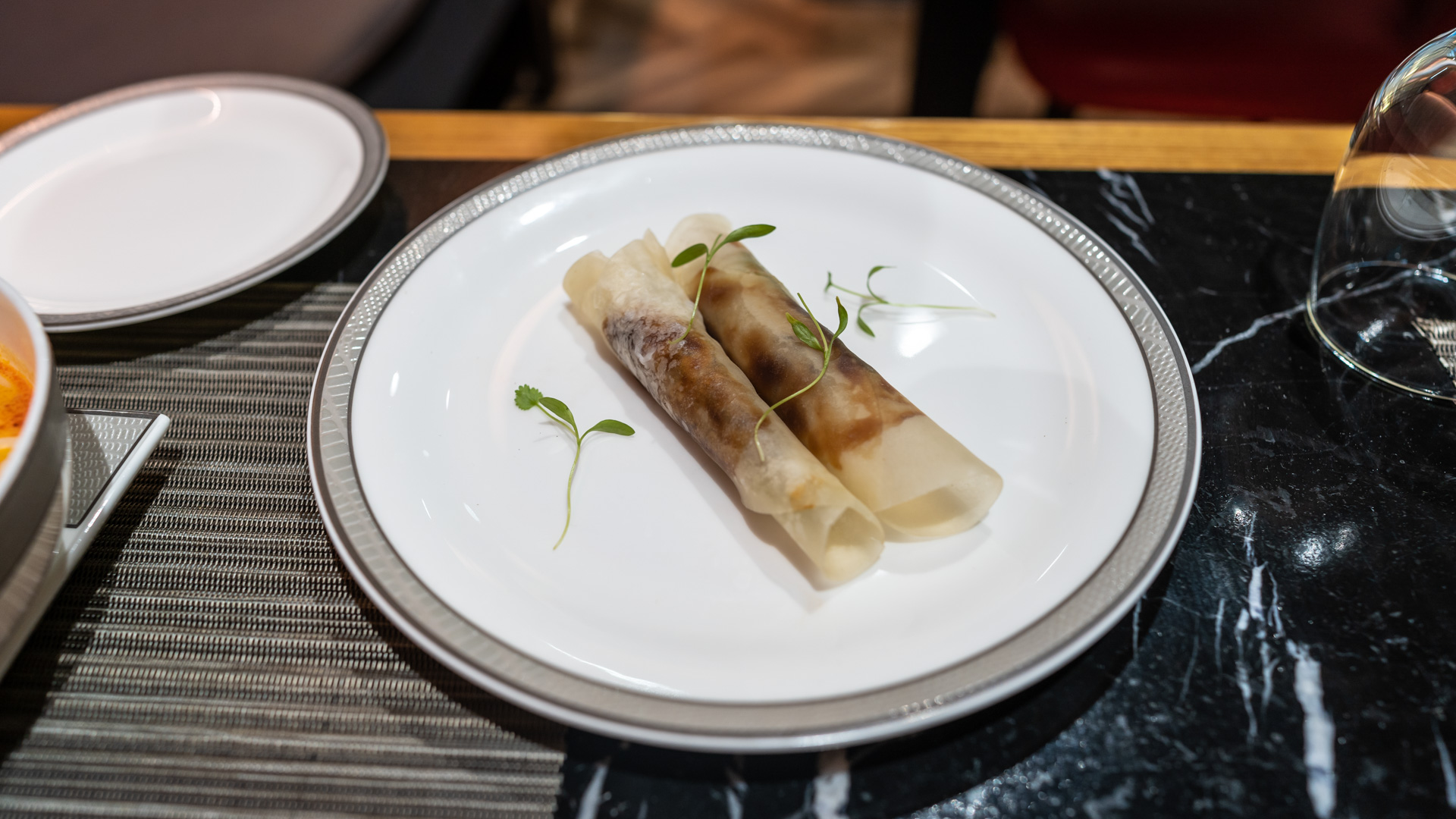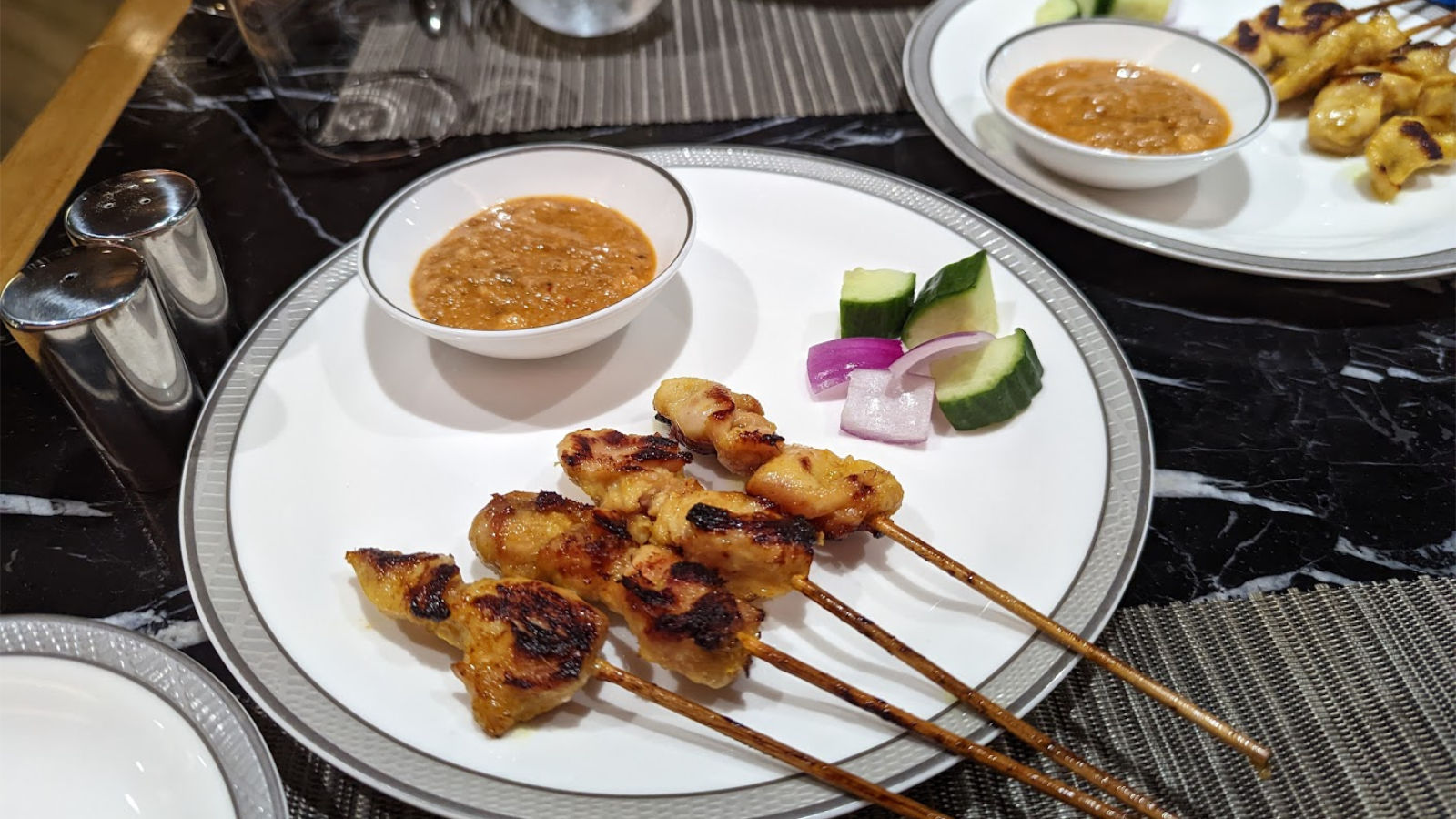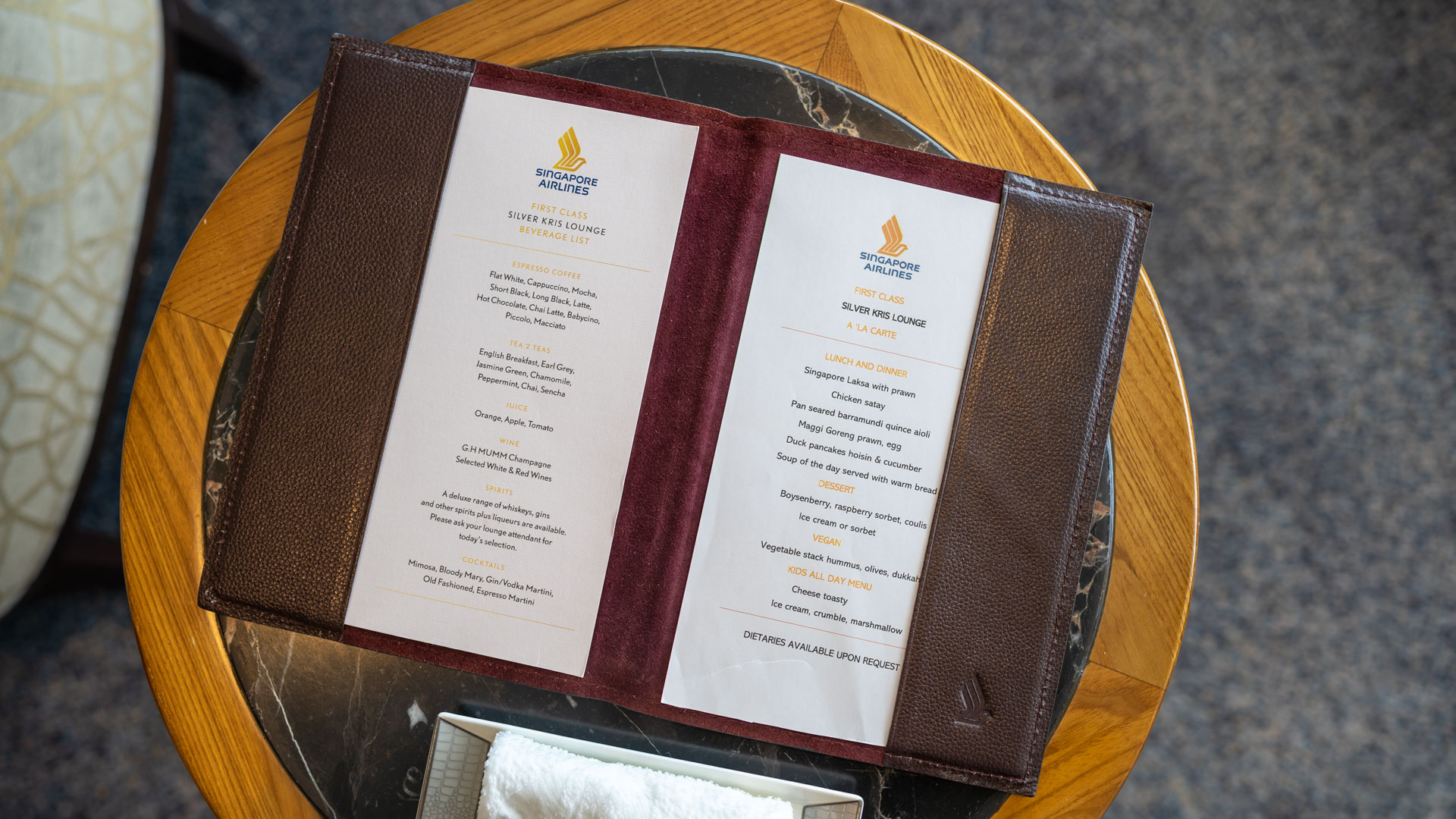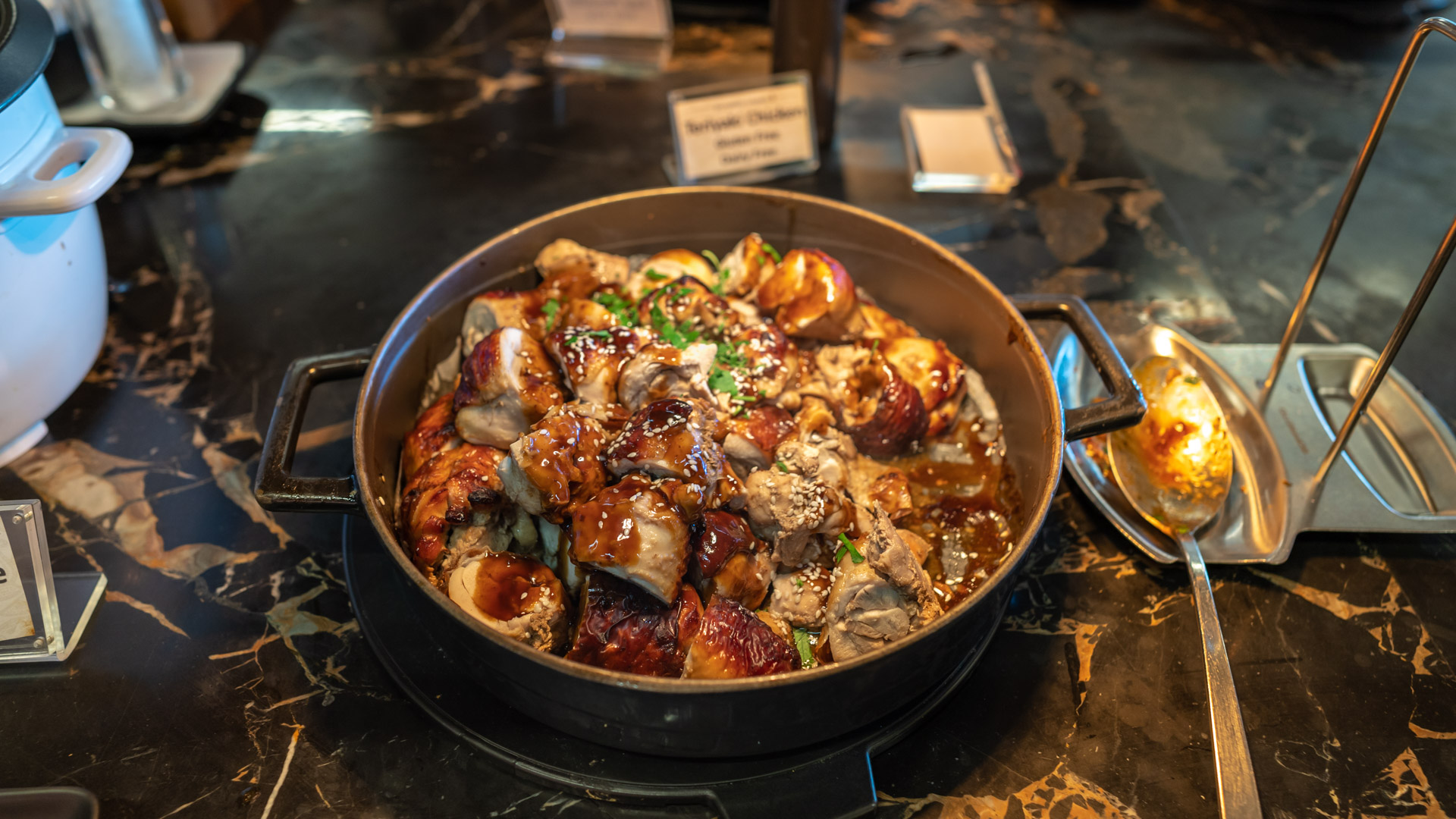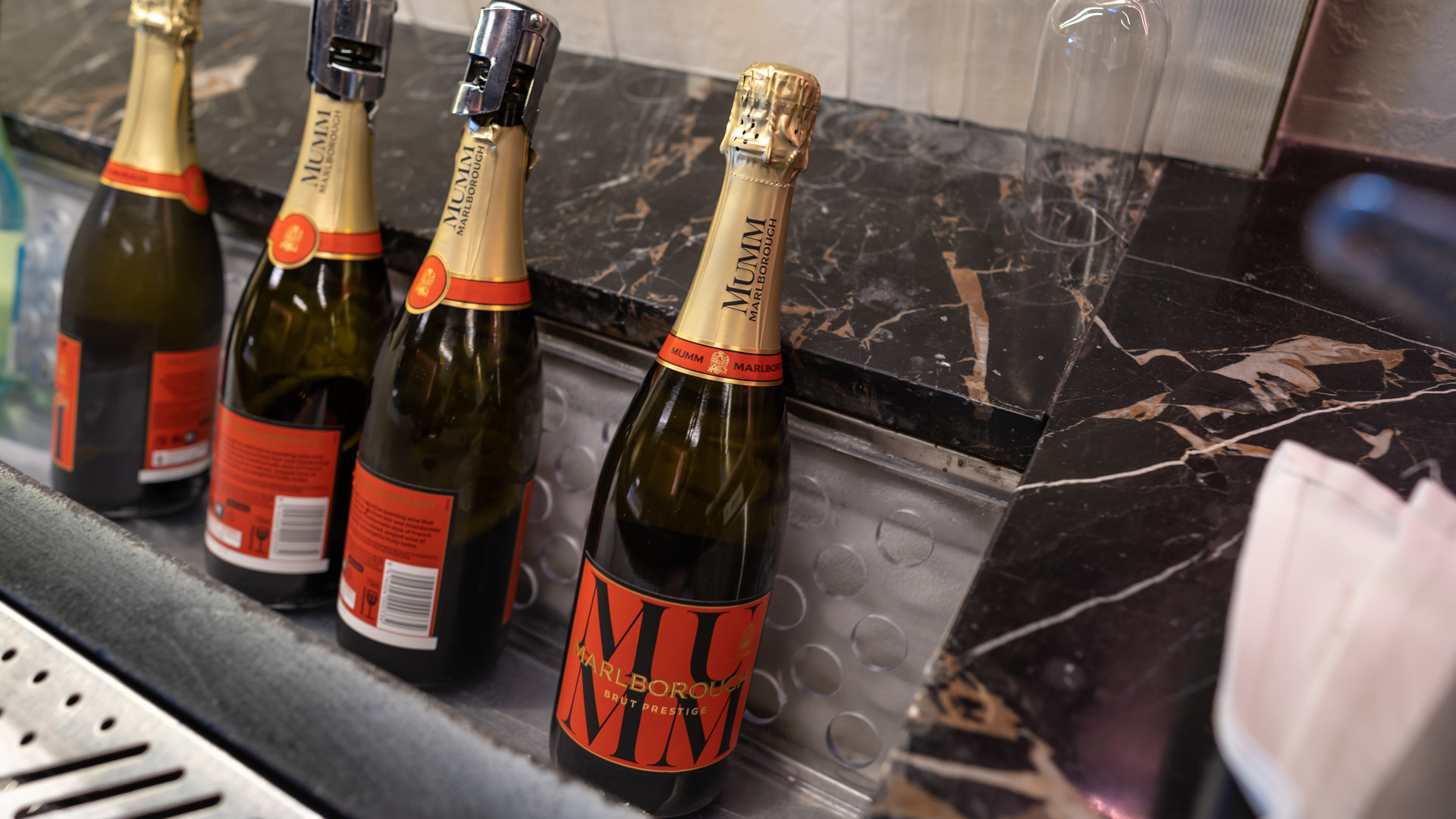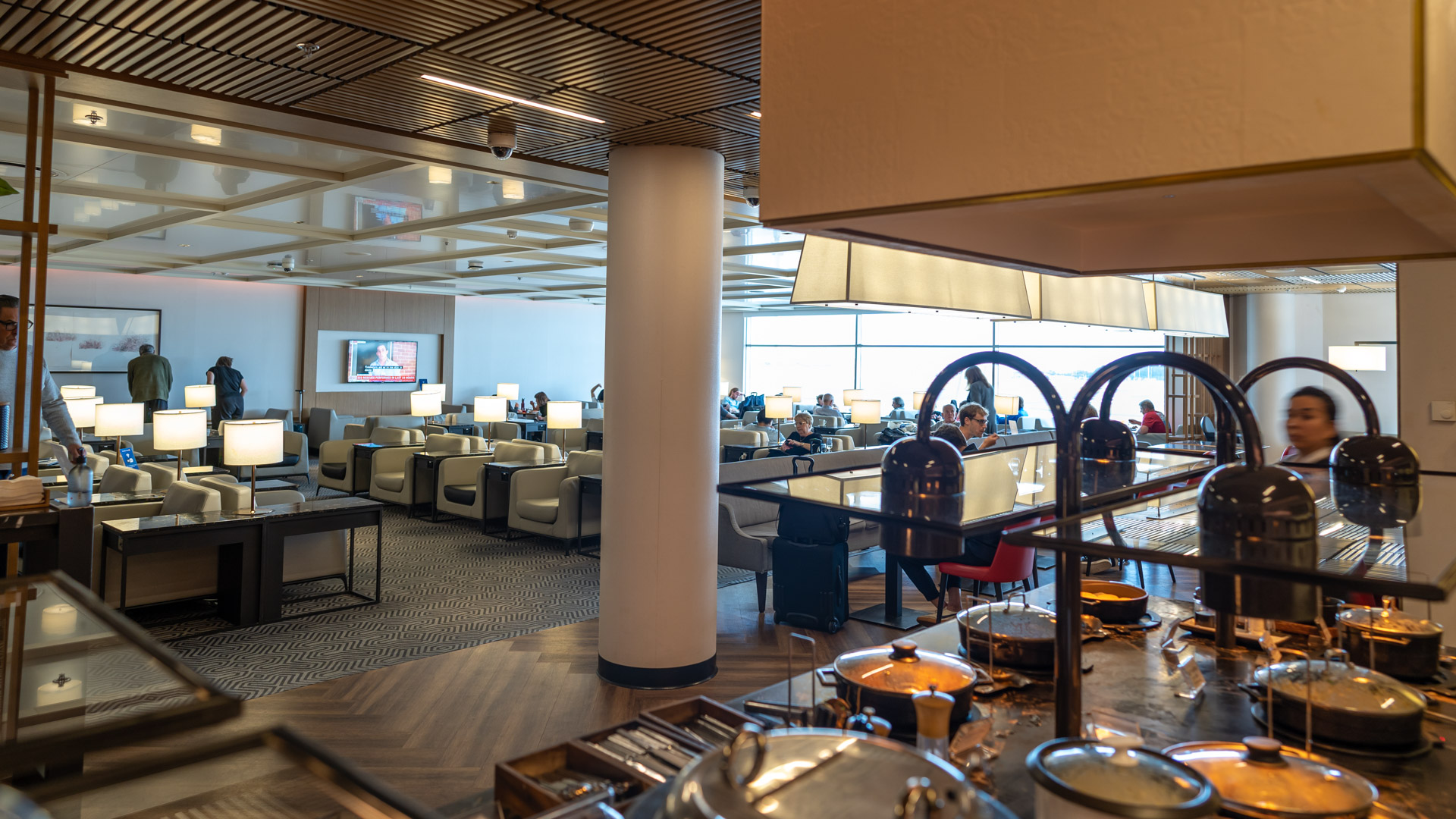 It's a delight to fly Singapore Airlines Business Class onboard the Airbus A380. The Business cabin occupies the majority of the upper deck, with each seat sharply dressed in a deep purple and cocooned within a sleek carbon fibre shell. I find it supremely comfortable for dining and watching movies. Of course, it also reclines into a fully-flat bed – perfect for me to get some rest after dinner.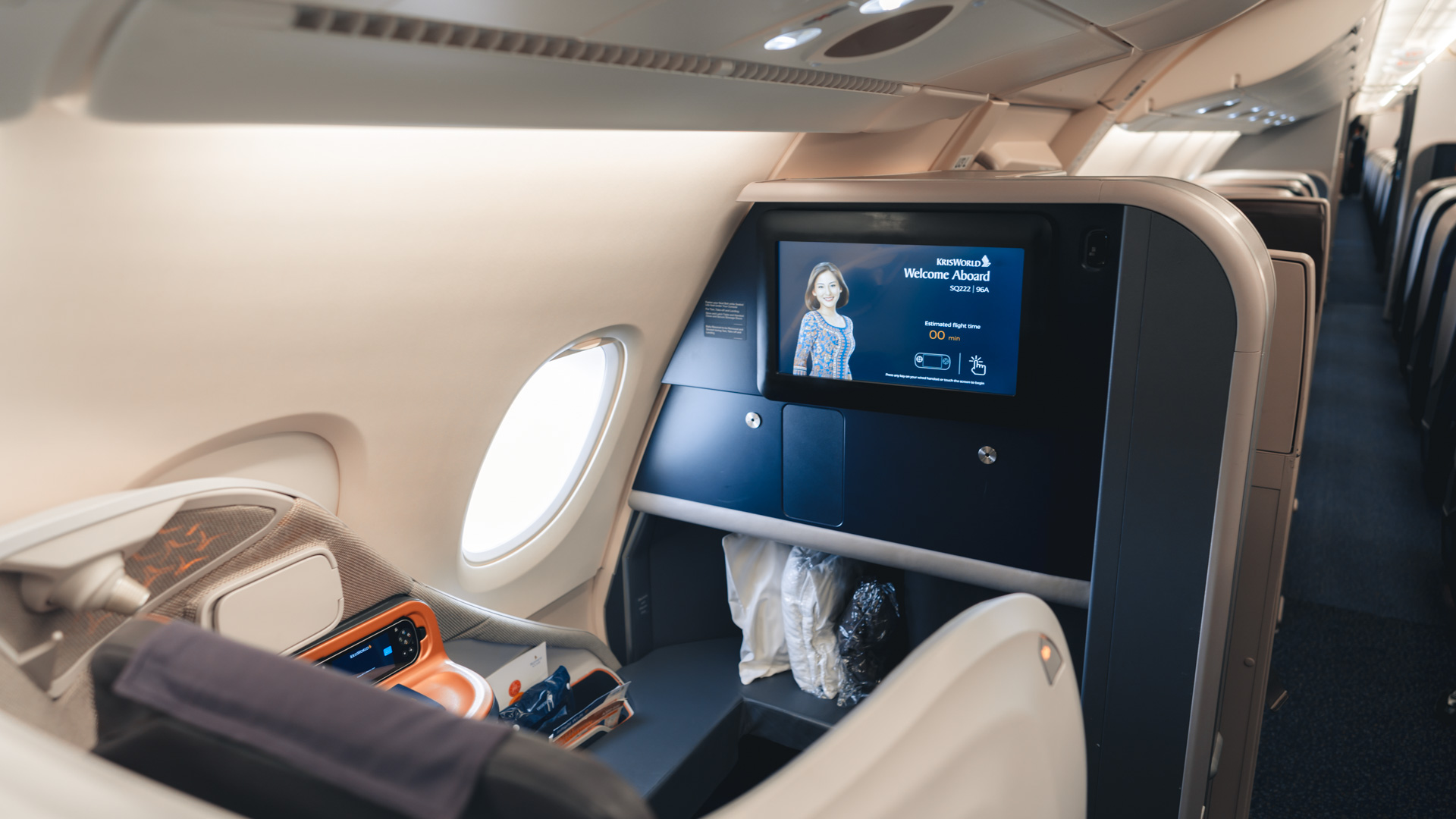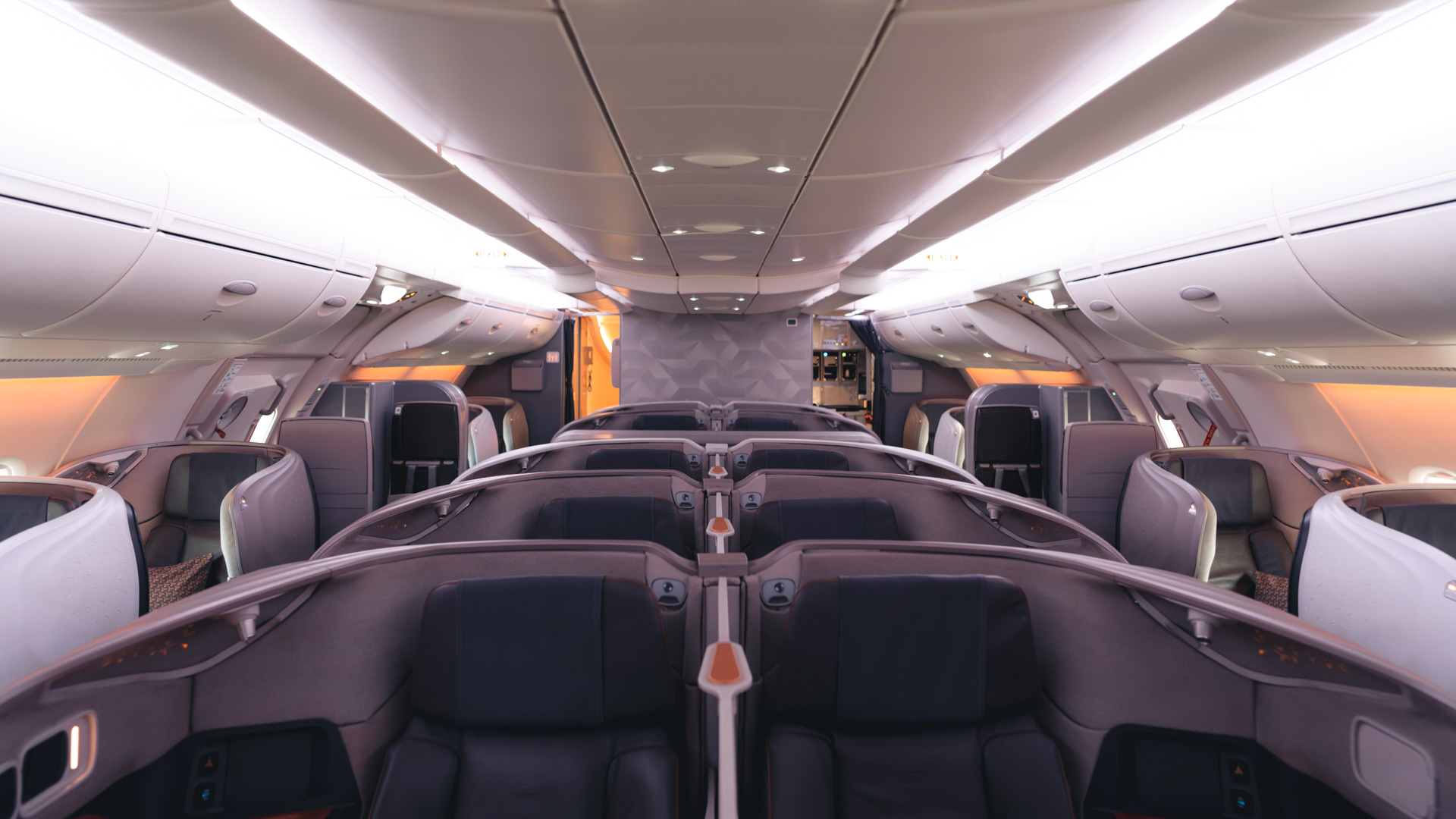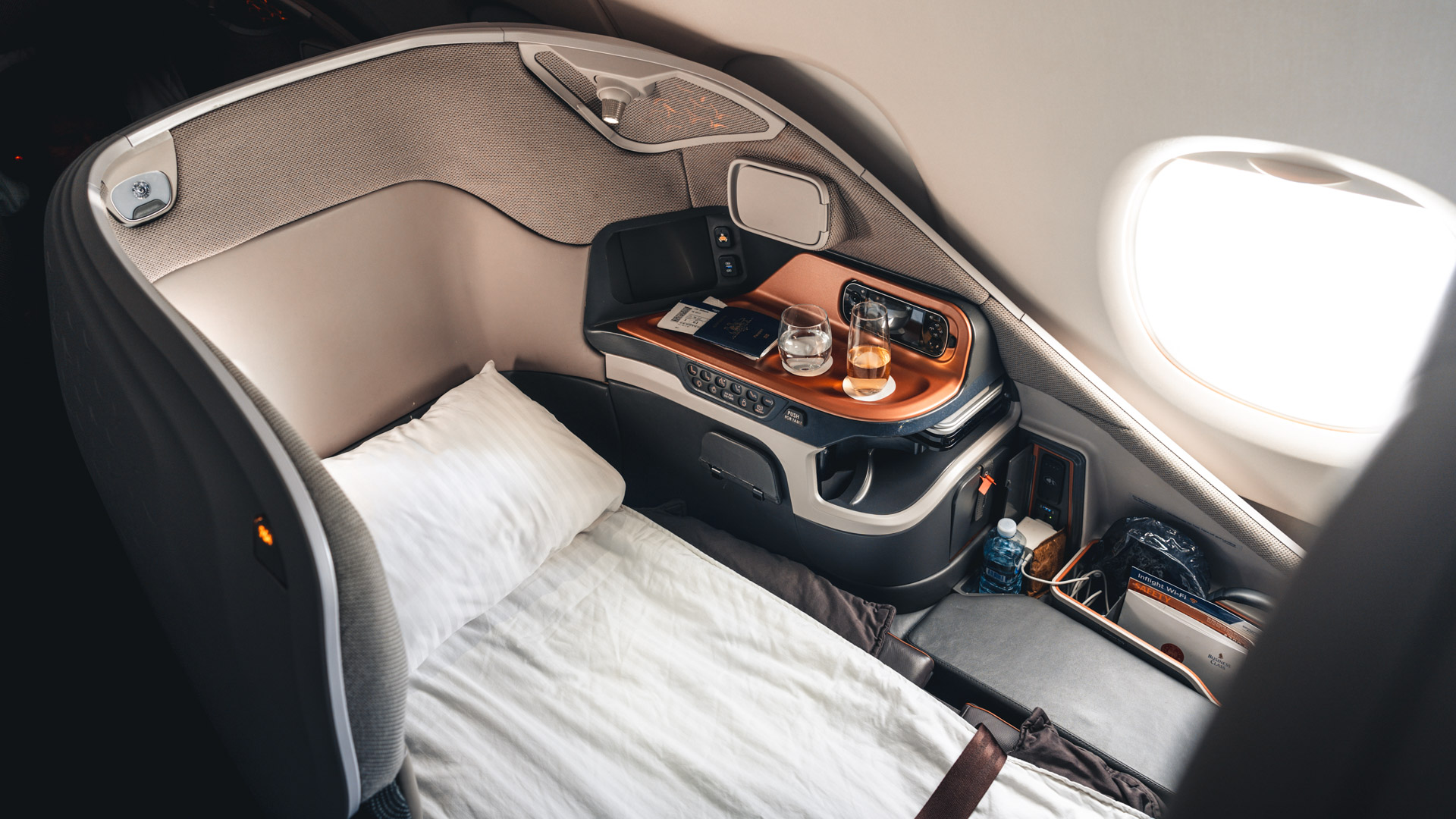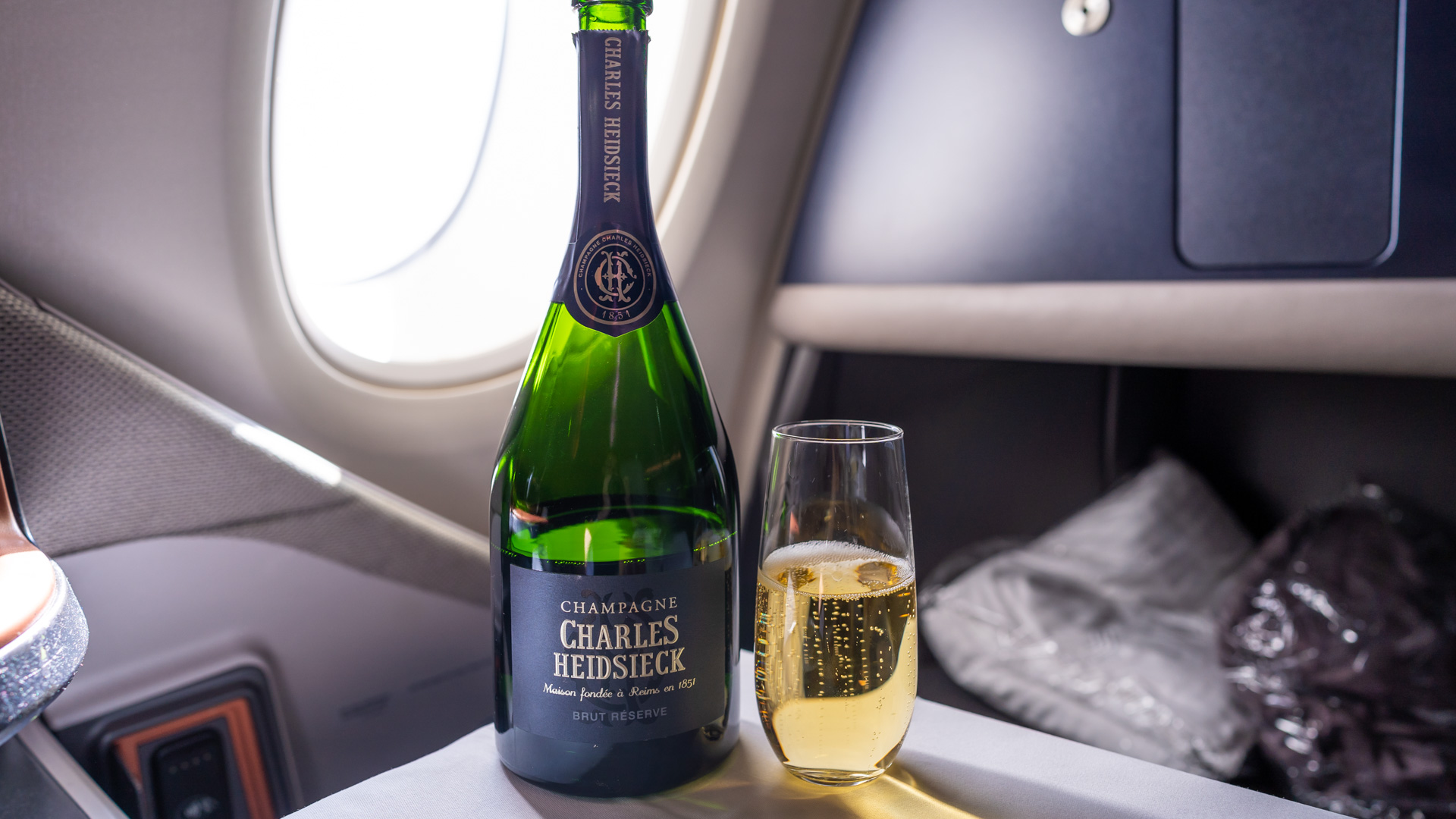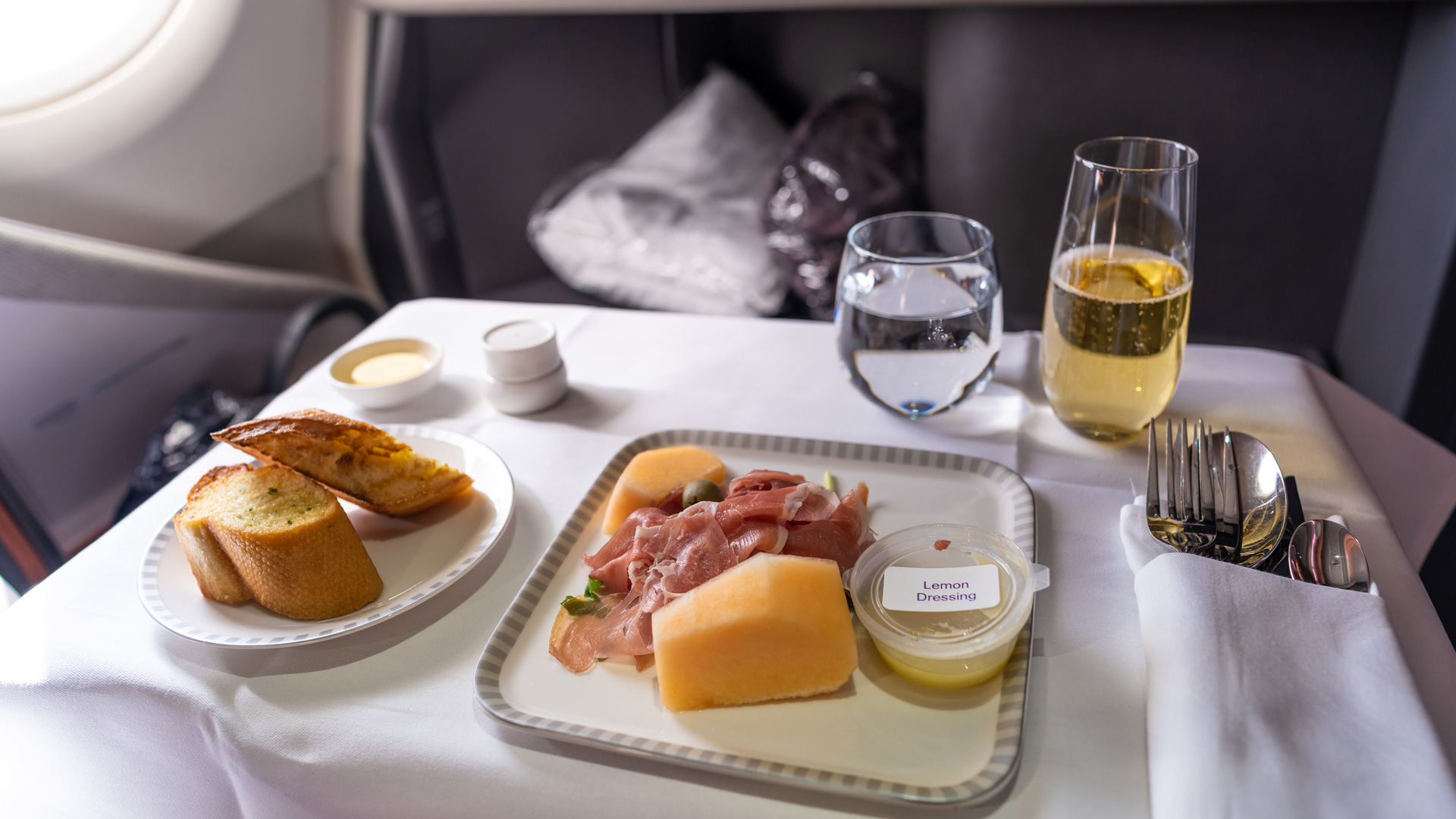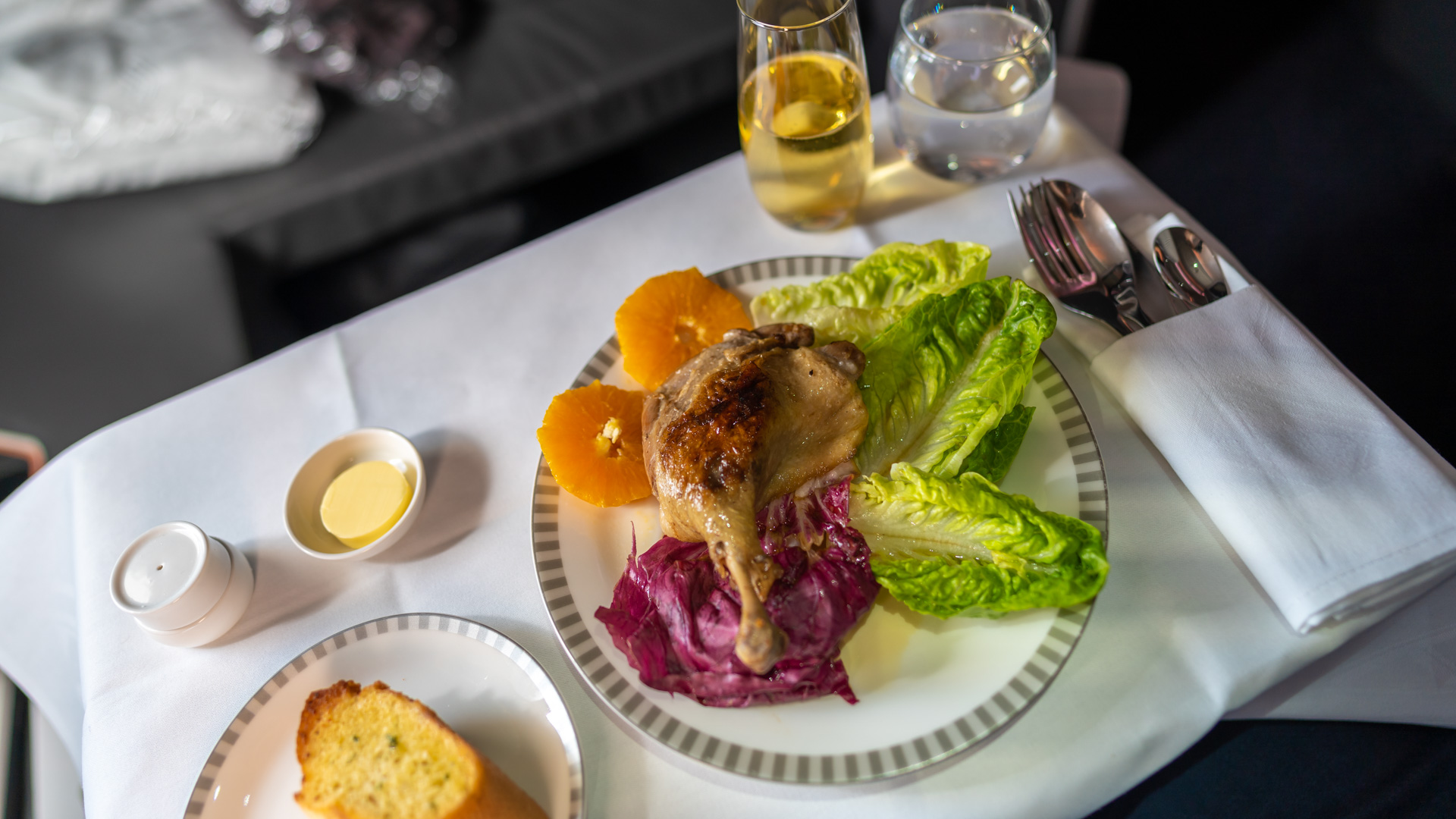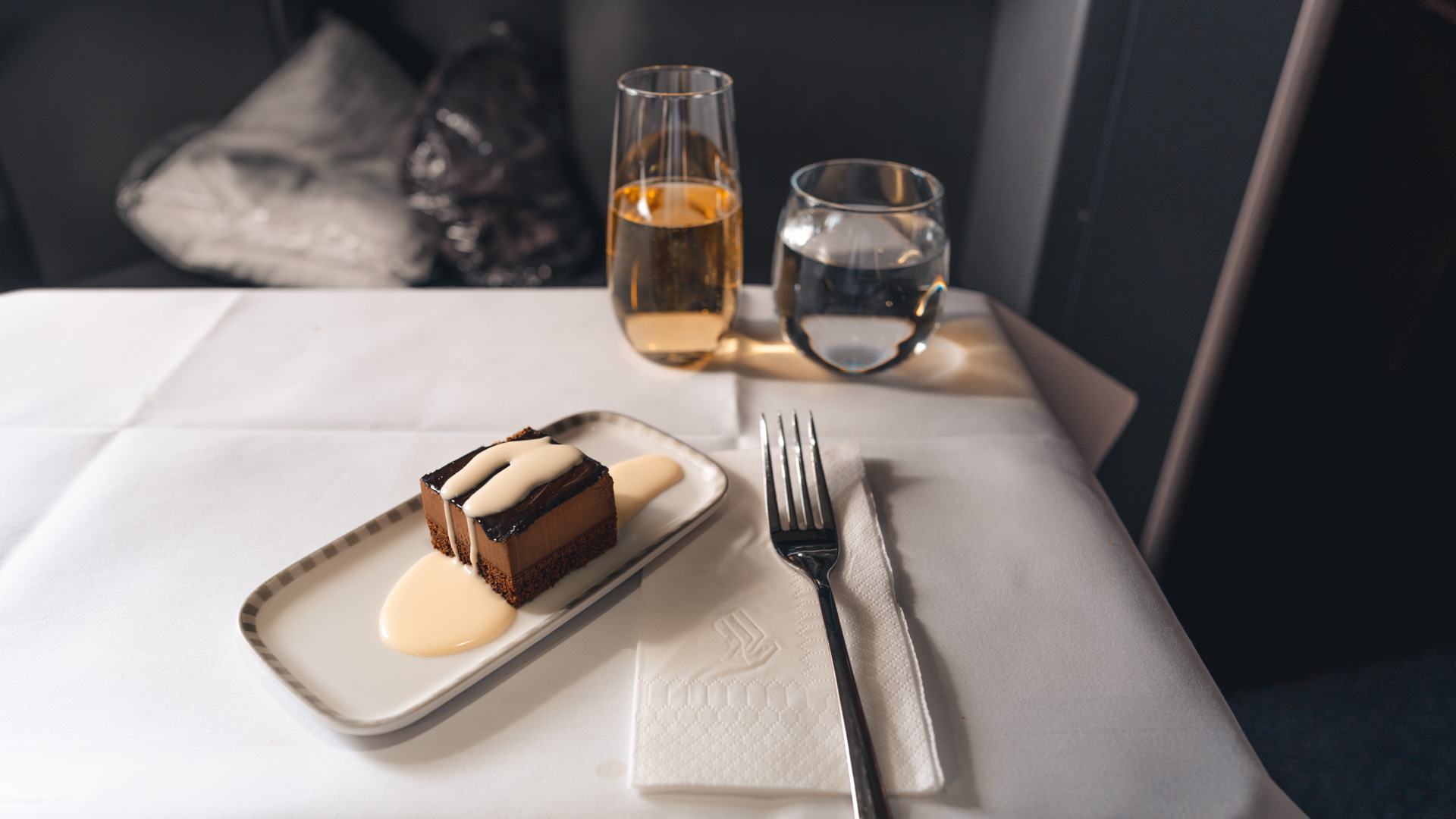 Flight review: Singapore Airlines Airbus A380 Business Class (Sydney – Singapore) →
Transit in Singapore
While you're at Changi Airport, you can freshen up in the SilverKris Business Class Lounge. The fanciest (and newest) one is in Terminal 3, but there's also an older SilverKris Lounge in Terminal 2, where the flight to Bangkok departs from. You can access either – or both.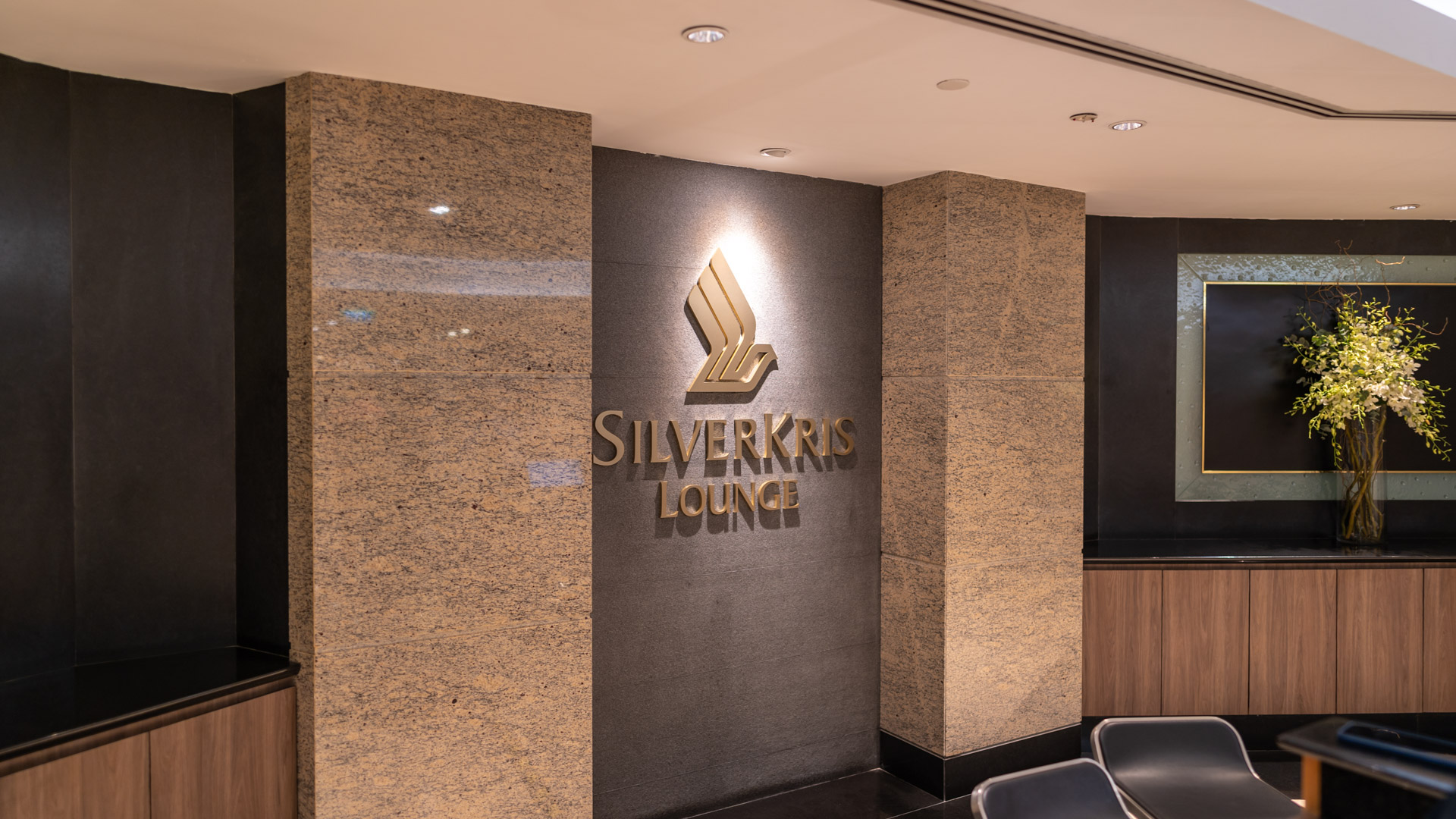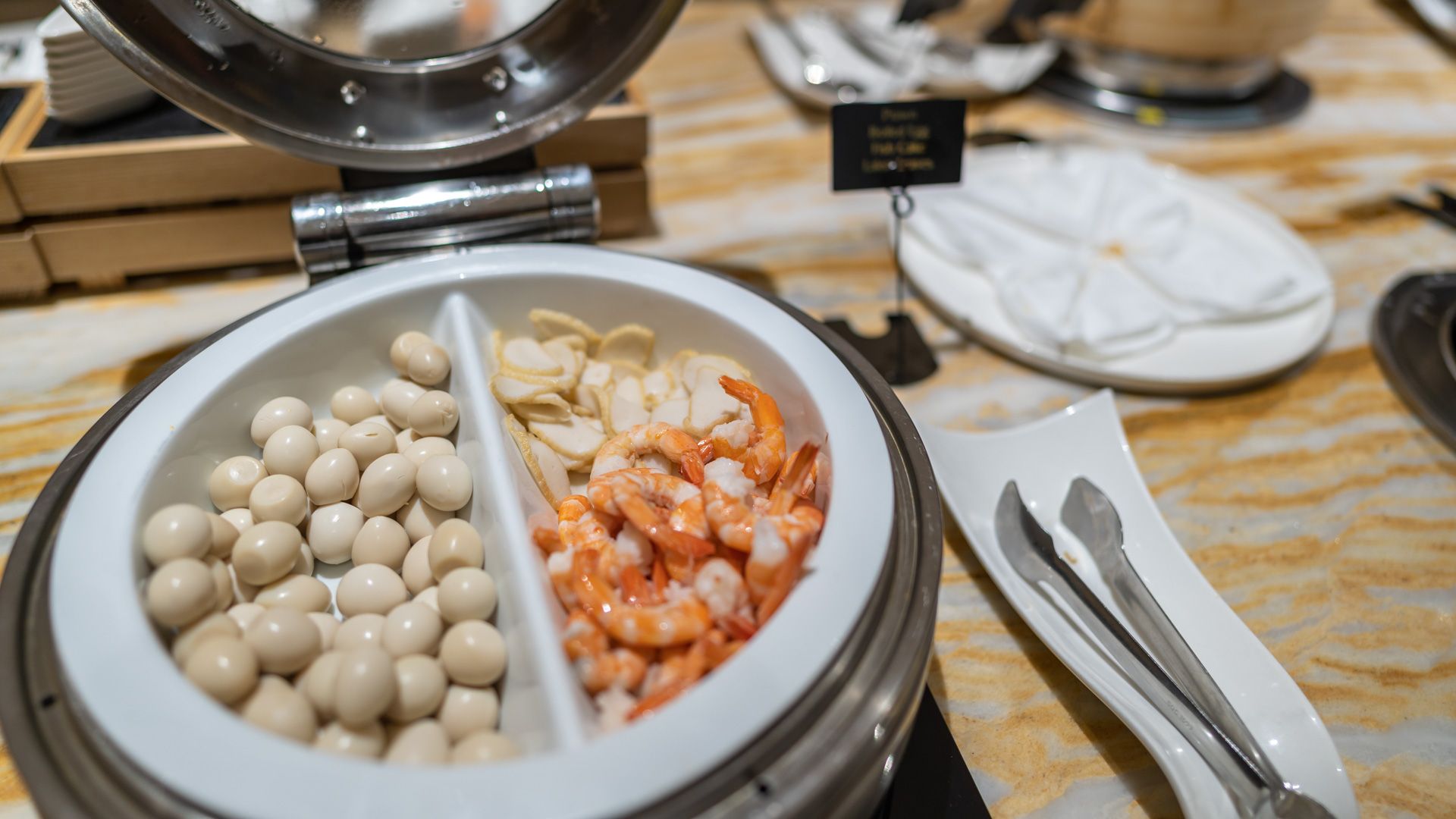 For those staying overnight, you can choose to stay at a hotel outside of the airport (if you meet immigration requirements) or stay within the transit area. I stay at the airside Aerotel in Terminal 1, before exiting immigration the following morning to head out to town. A room for two goes for around AU$225 for a 6-hour block, and this cost (per person) is already included in our overall budget.
I also swing by a transfer counter within the airport to ask whether I can swap to an earlier flight to Bangkok, as I don't have checked bags. Success! I've now been shifted from SQ714 (a 5:10 pm departure) to SQ710 (a 1:05 pm departure), which means more time in Bangkok.
After my catch-up, I'm back at the airport and onboard my Airbus A350 flight to Bangkok. Singapore Airlines has 'regional' variant Airbus A350s, as well as 'long haul' A350s with wider seats – and both can be found on flights to Bangkok. I'd be equally happy with either, though this particular flight has the 'long haul' seats.
Also read: A comprehensive guide to Singapore Airlines' many Business and First Class seats and suites
Singapore to Bangkok in Singapore Airlines Business Class
Flight: SQ710
Flight time: 2 hours and 25 minutes
Miles needed: 0 KrisFlyer miles (included with the Australia-Singapore redemption)
Fees and taxes: $12 more in fees and taxes.
Singapore to Bangkok is a 2-hour flight on a good day, but Singapore Airlines doesn't slack off. A full hot meal is served, and you can even Book the Cook to pre-select an option! By the time I've sipped on a hand-mixed Singapore Sling and watched a quick TV episode, it's time to land. Welcome to Bangkok.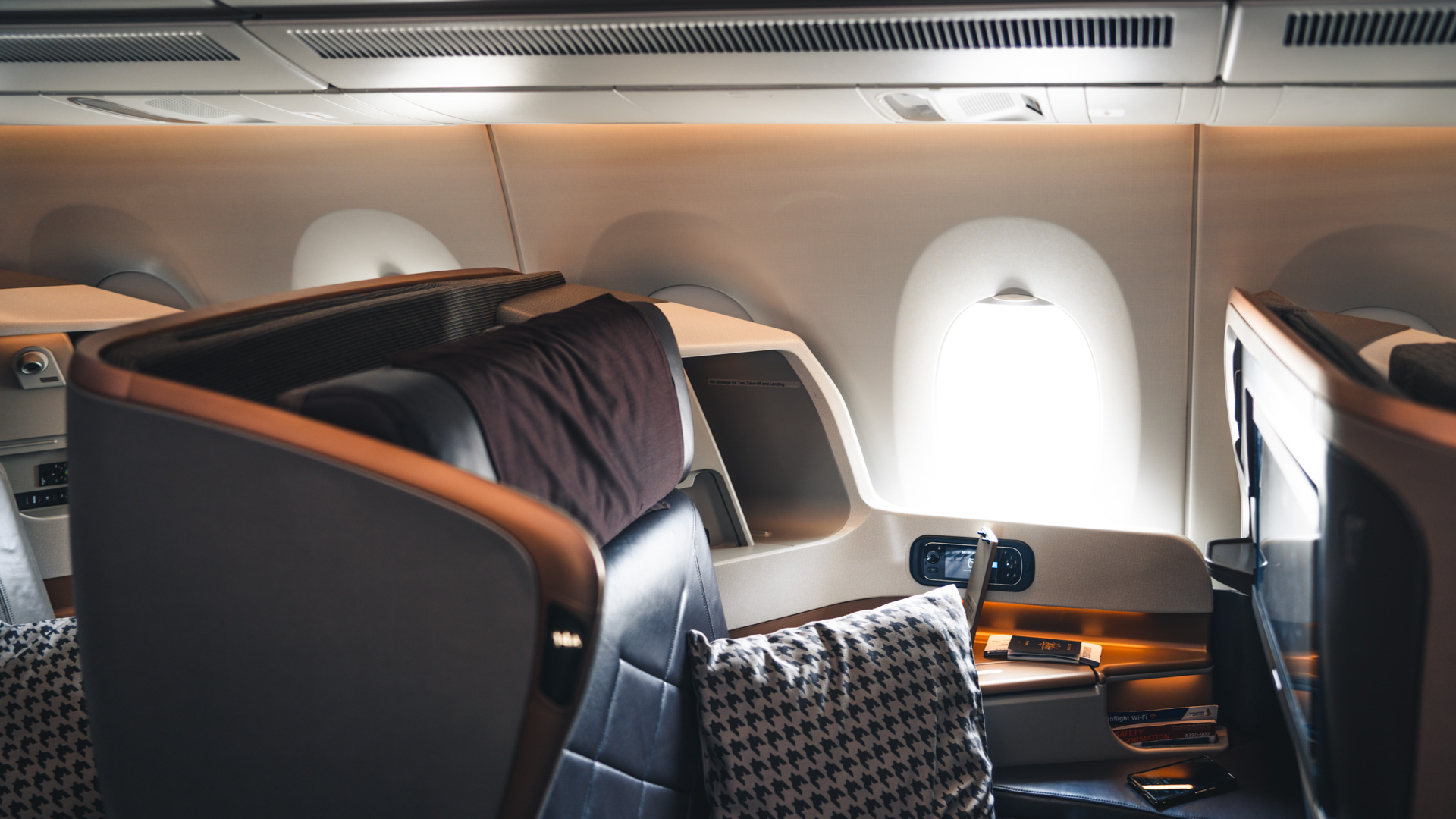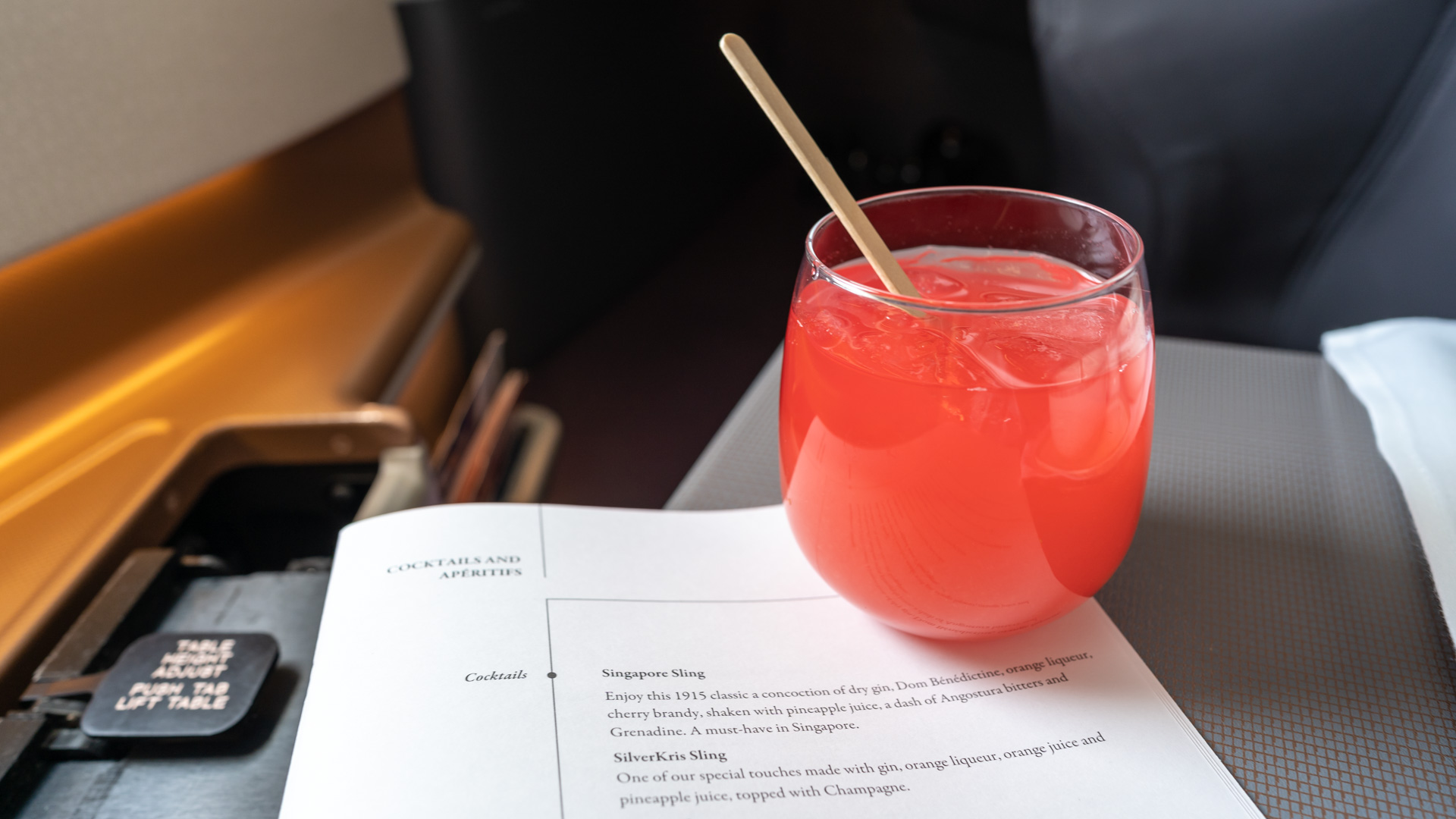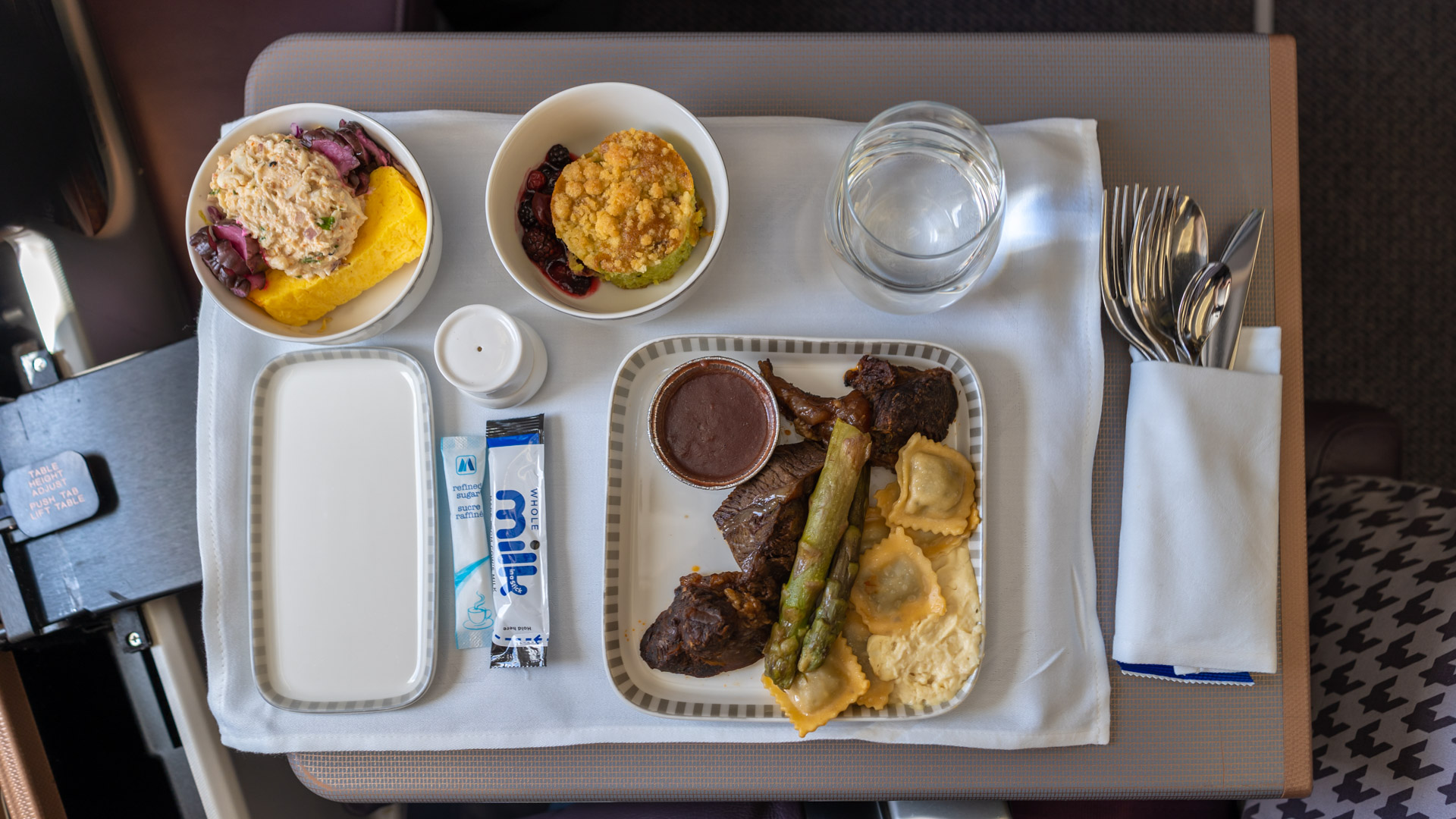 Flight review: Singapore Airlines Airbus A350 Business Class, Singapore-Bangkok →
Accommodation in Bangkok
Mövenpick Sukhumvit 15 Bangkok
Great for: families, value-for-money, sweet tooths
Cost per person (based on twin share): ~AU$515 for five nights inc. breakfast ($103 a night, Accor Plus rate)
There is no shortage of luxury accommodation in Bangkok. Mid-range hotels barely make a dent in the budget, while many luxurious properties are still quite affordable. I opt for something in the middle, the five-star Mövenpick Sukhumvit 15 Bangkok. My Accor Plus unlocks a members rate of $206 a night ($103 per person), including buffet breakfast.
But even if you don't have an Accor Plus membership, you can still lock in a competitive rate just by signing up for the Accor Live Limitless program.
The Mövenpick is located amongst all the action, and the property even has an in-house tuk-tuk to take you to the nearby airport-themed Terminal 21 shopping mall. As an Accor Gold member, I'm also treated to an upgrade to a suite on arrival, which gives me plenty of space to stretch out.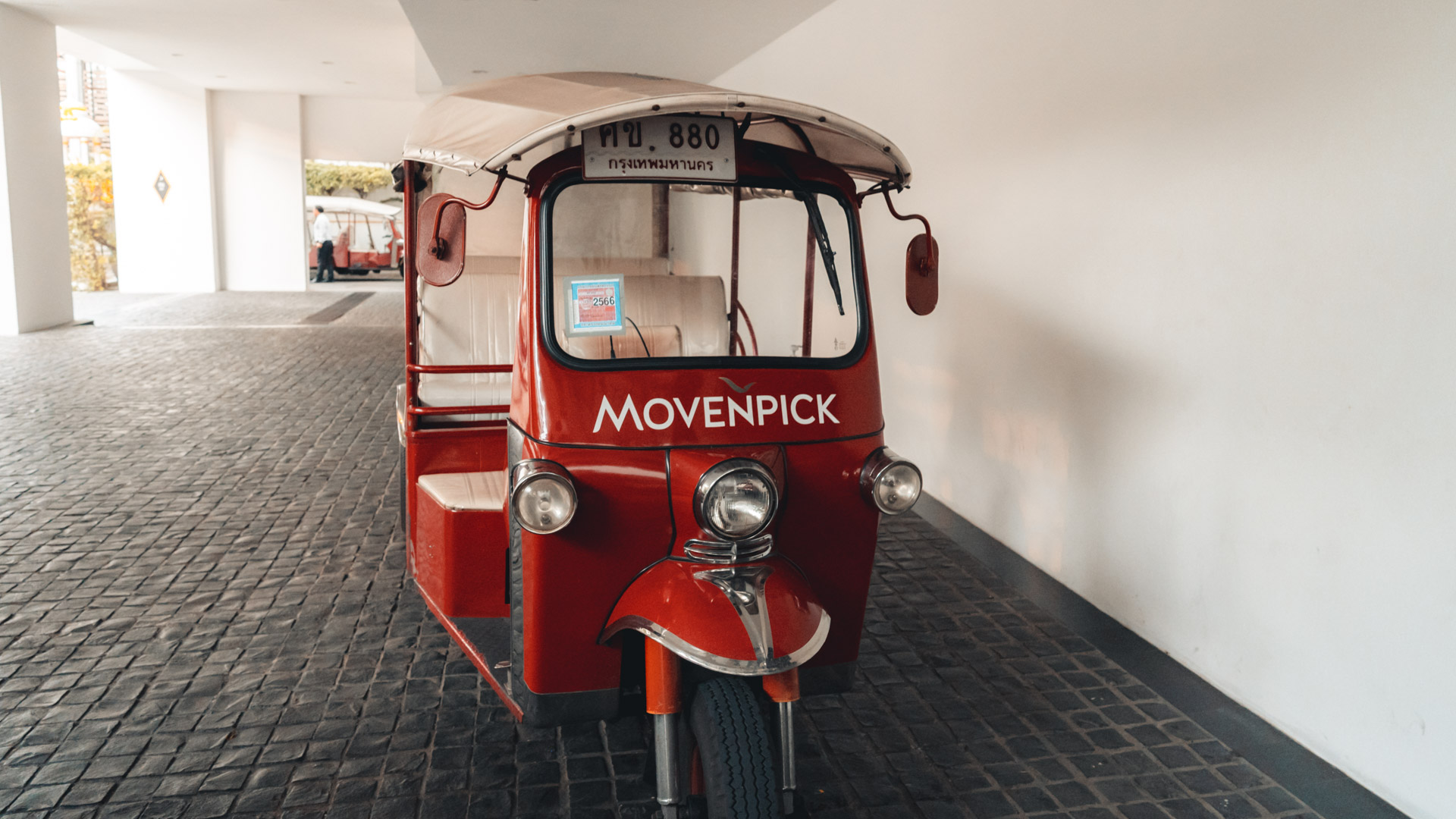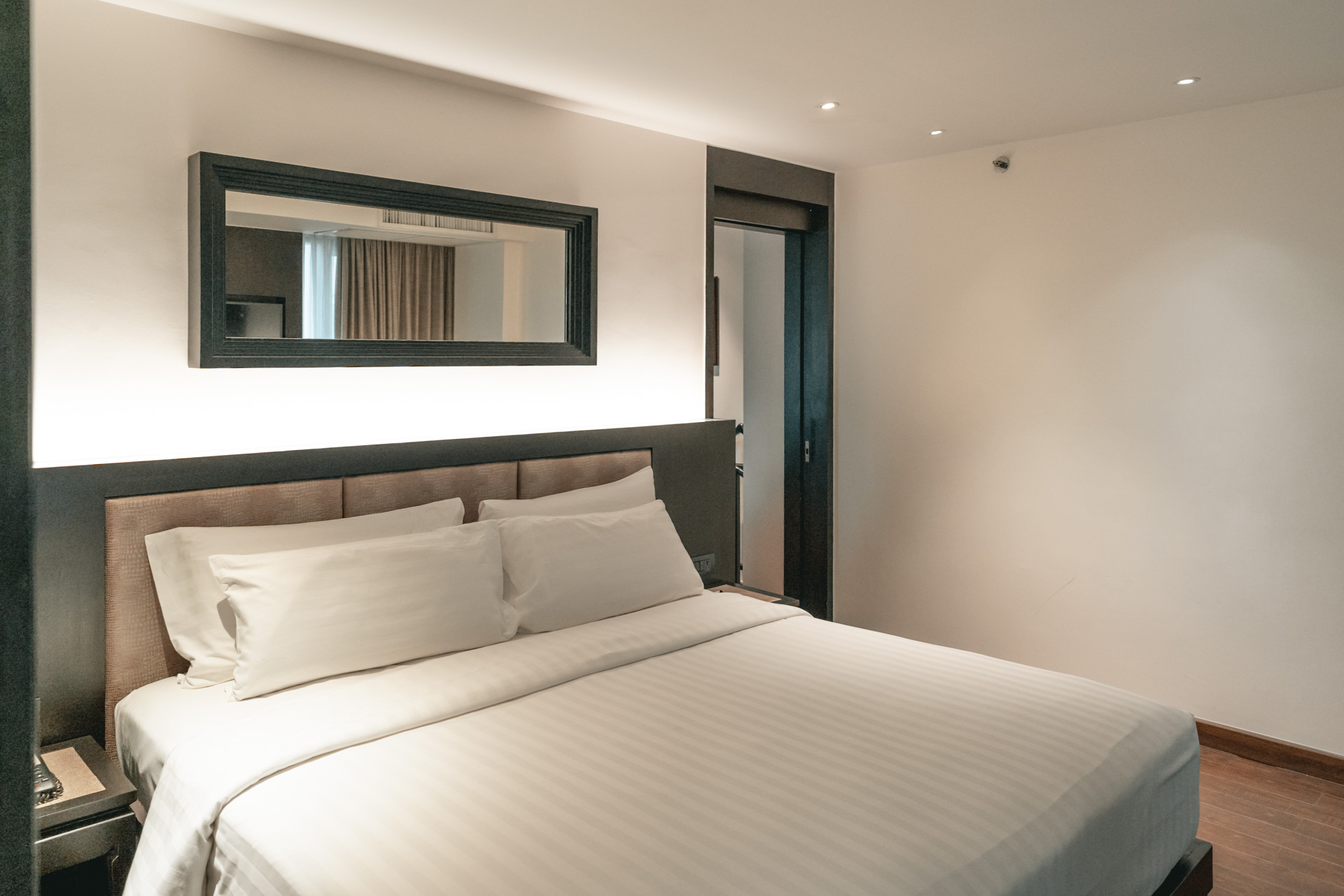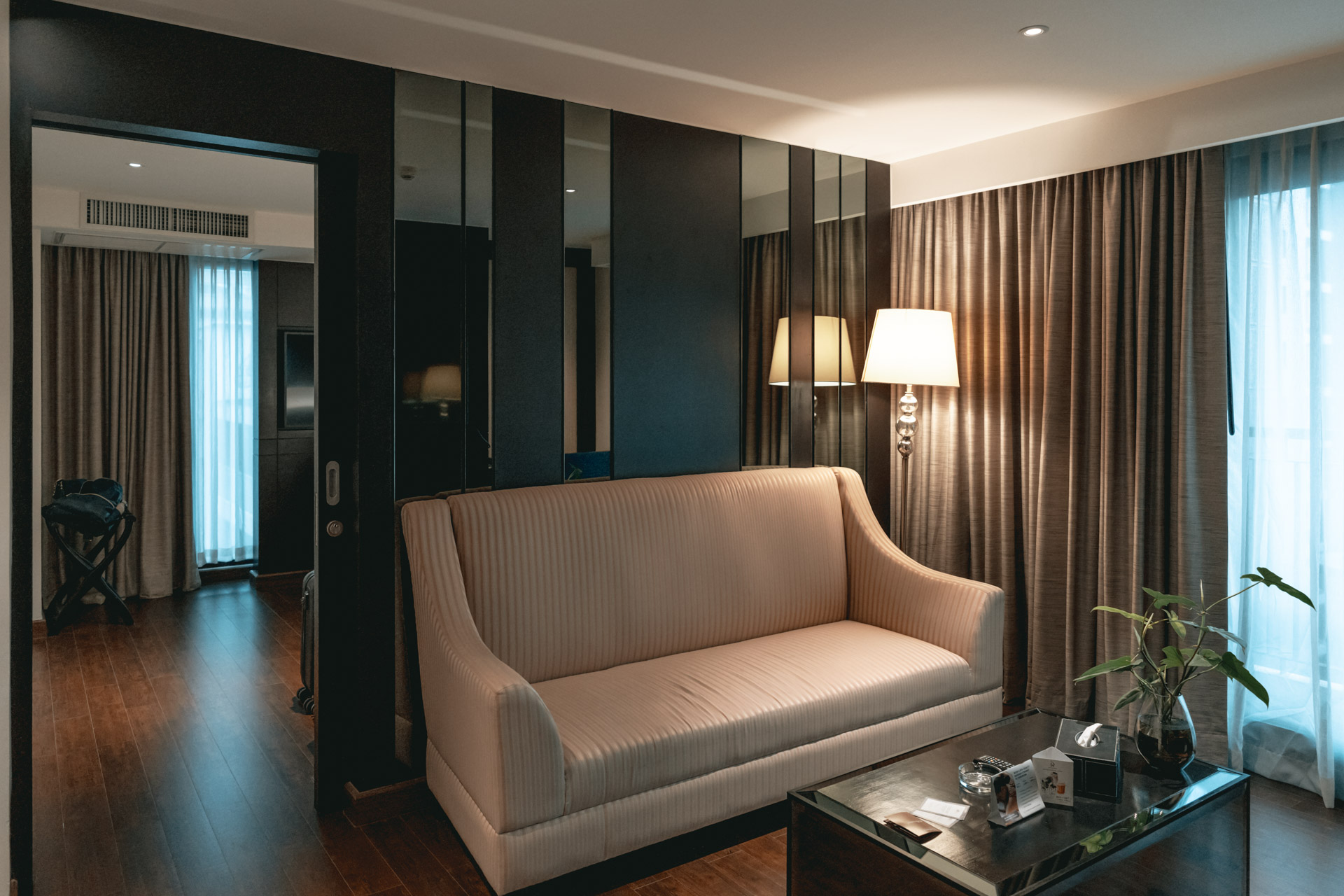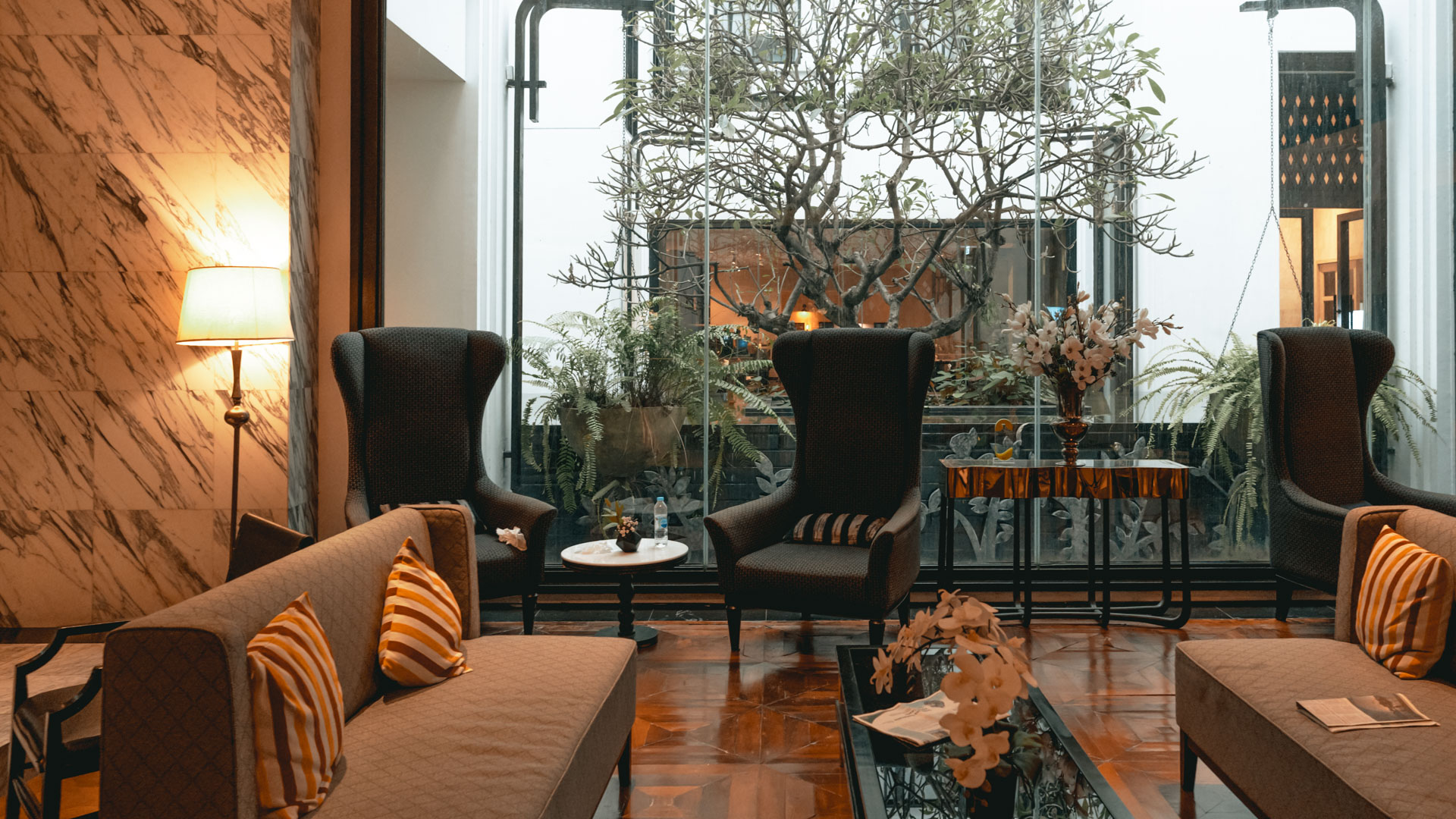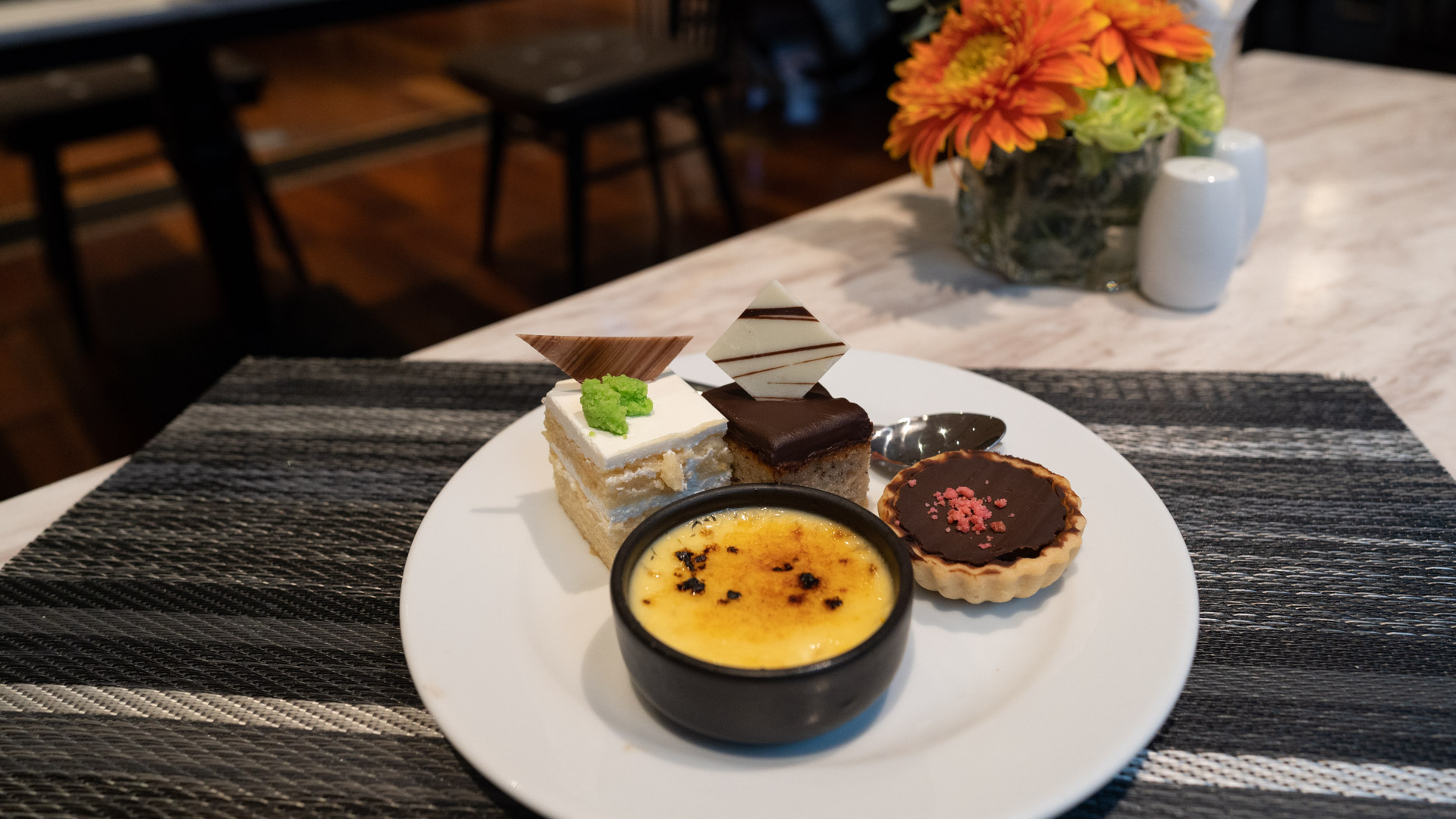 The district of Sukhumvit is where you want to be. It's packed with the best nightlife and boasts a vibrant dining scene. Though traffic can be tight at the best of times, it's easy and cheap to get around with taxis, Grab rides (the local version of Uber) or tuk-tuks. It's the perfect base for my trip.
After my trip, I'm credited with 2,509 Qantas Points through the Accor-Qantas partnership, plus 2,005 ALL points worth €40 on a future booking.
Ad – Scroll down to continue reading.Minimum spend, terms & conditions apply.
Bangkok 5-day itinerary
There is so much to see and do in Bangkok that five days is barely scratching the surface. But I made a valiant effort, so here's what I got up to, plus a few extra suggestions if you're craving something different.
Day 1: Bangkok
Morning: I beat the heat (and the worst of the traffic) by checking out the royal Grand Palace in the morning. One of the highlights is the main hall, built in an unusual blend of Italian Renaissance and topped with a Thai-style roof. Within the same complex is Wat Phra Kaew, the Temple of the Emerald Buddha and arguably one of the most important Buddhist temples in Thailand.
Afternoon: After a light lunch in the area, I walk across to Wat Pho, home to the giant reclining Buddha. Wat Pho is also known as the traditional birthplace of Thai massage, which is still taught at the temple. 100 Baht (AU$4.40) gets me a 30-minute treatment at the massage school. It's all done outdoors in a communal environment, but that adds to the fun.
Evening: Khao San Road is a colourful and vibrant part of Bangkok – it's also where many of the visiting backpackers will stay. Take in the atmosphere while you nibble on falafel from Shoshana, one of the strip's longest-running Israeli restaurants. Or if it's Thai food that you're after, there are plenty of restaurants where dishes are just a few dollars each. My partner and I spend under AU$23 for dinner, and that includes multiple dishes and drinks for two.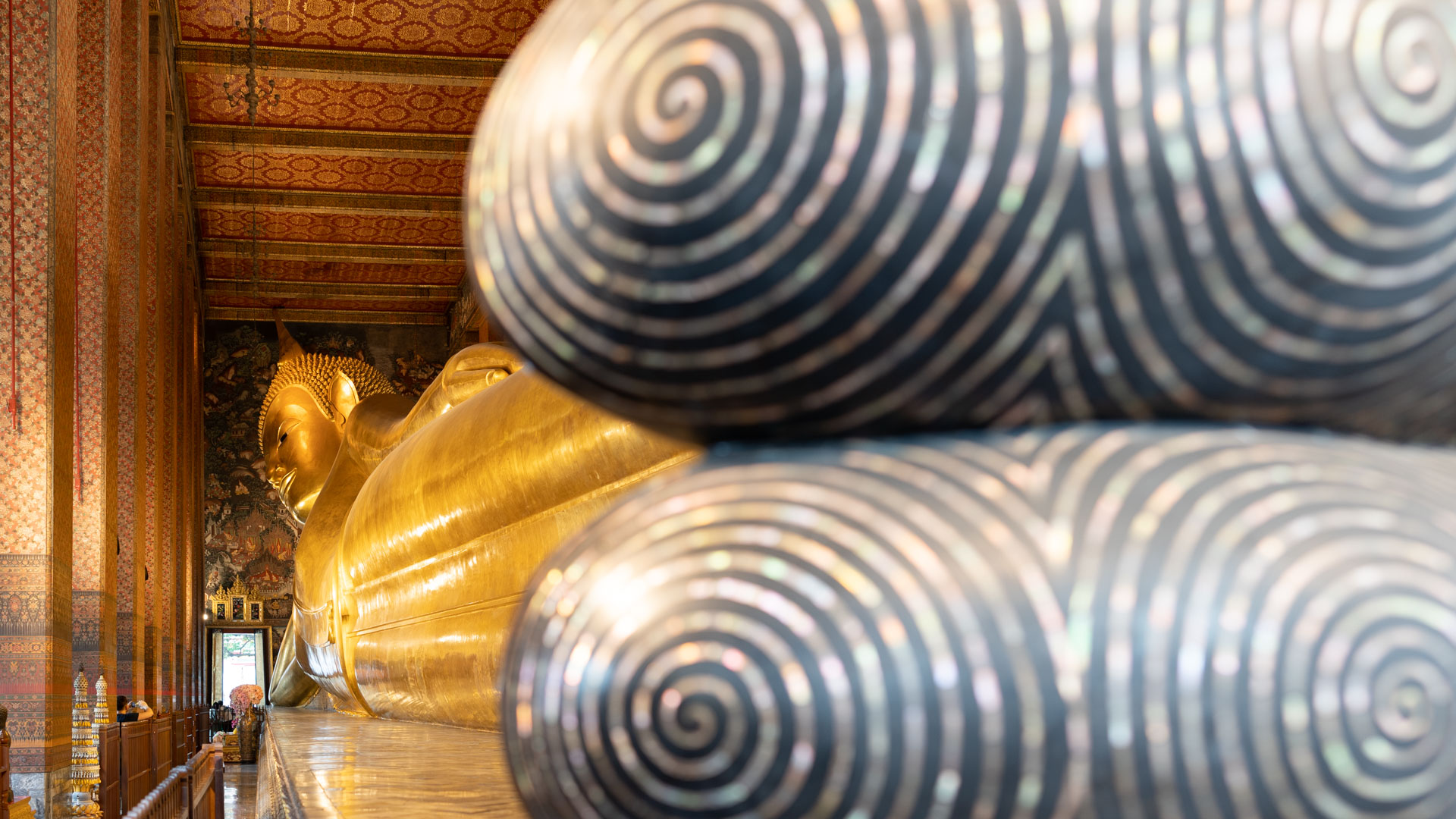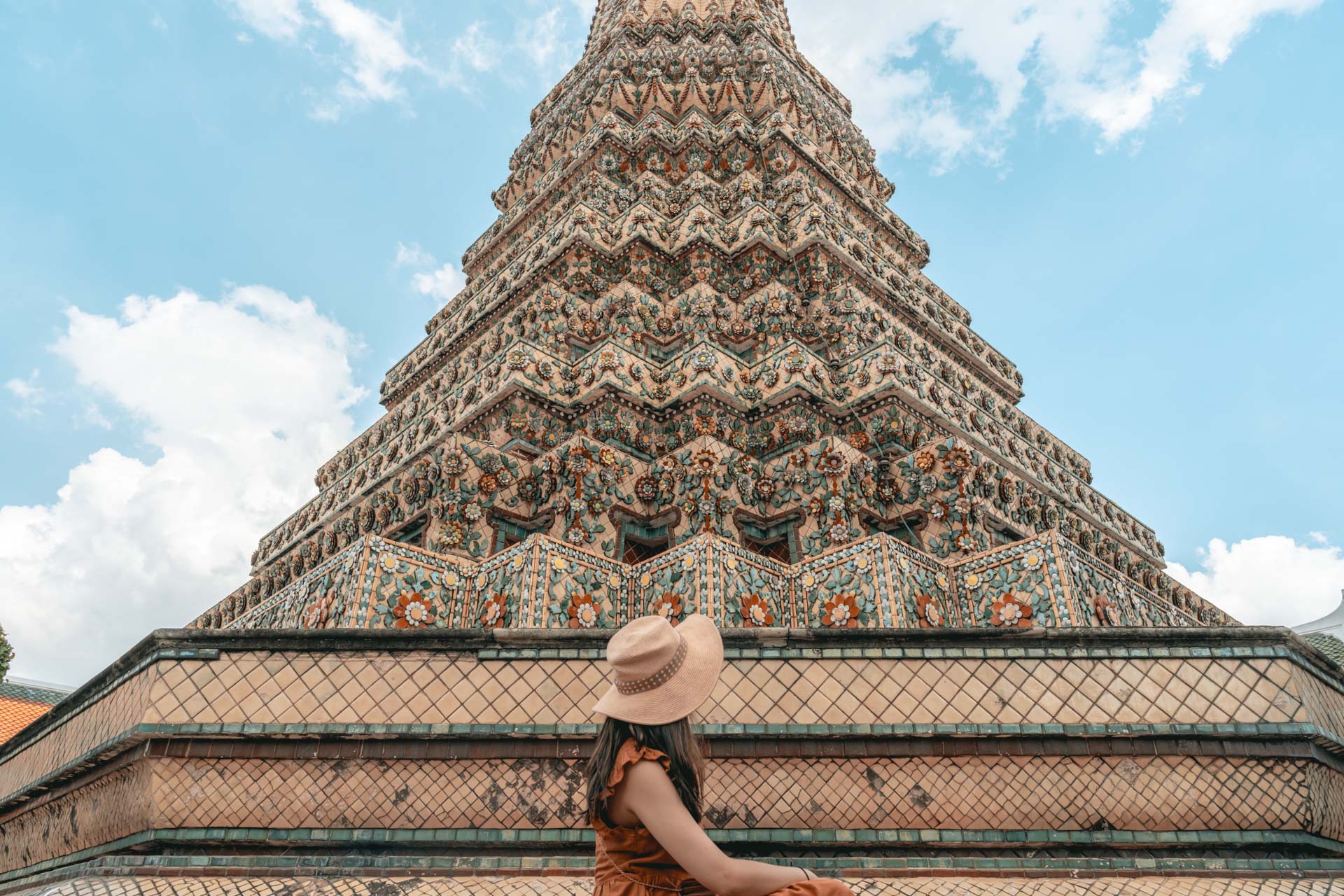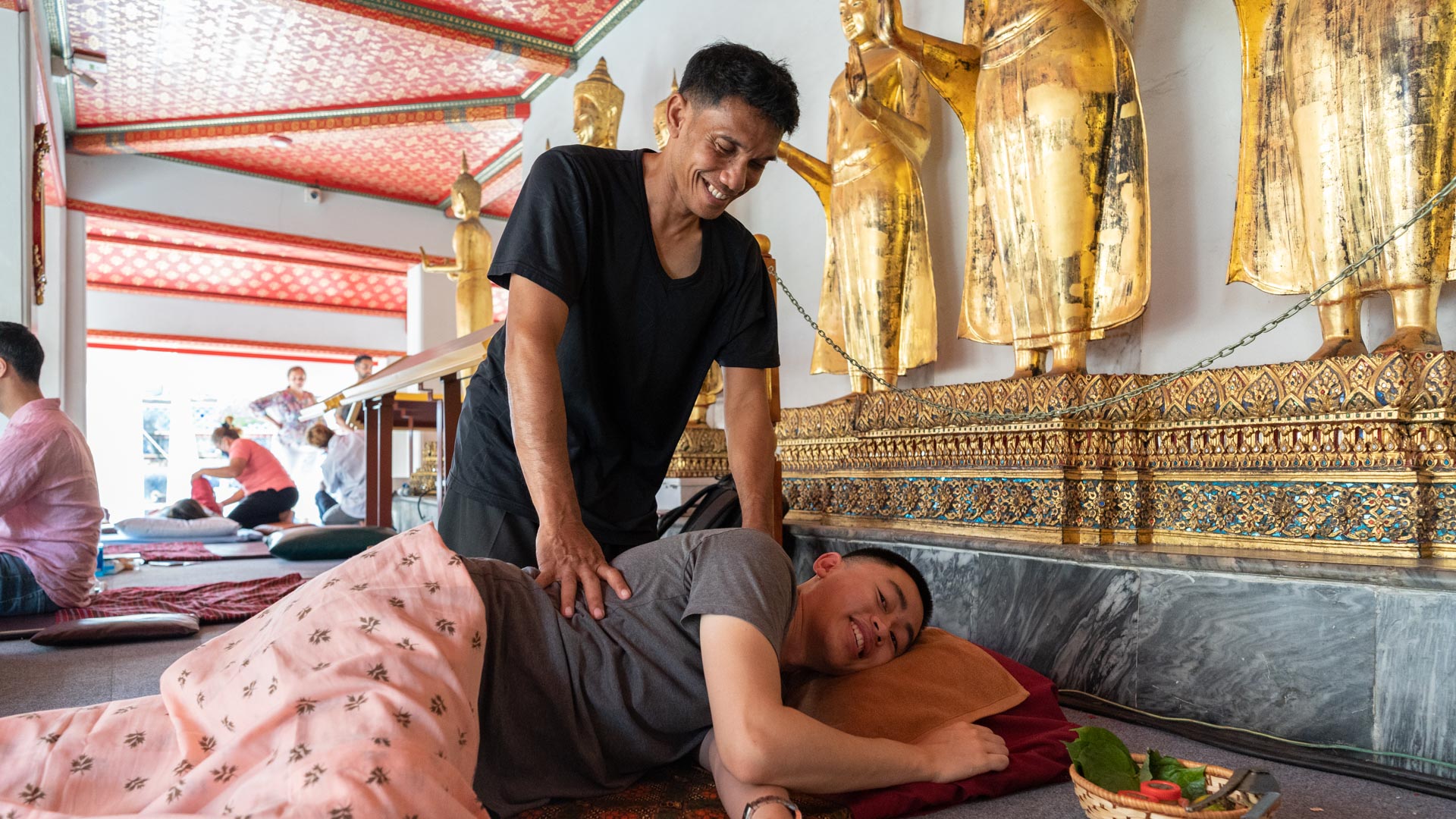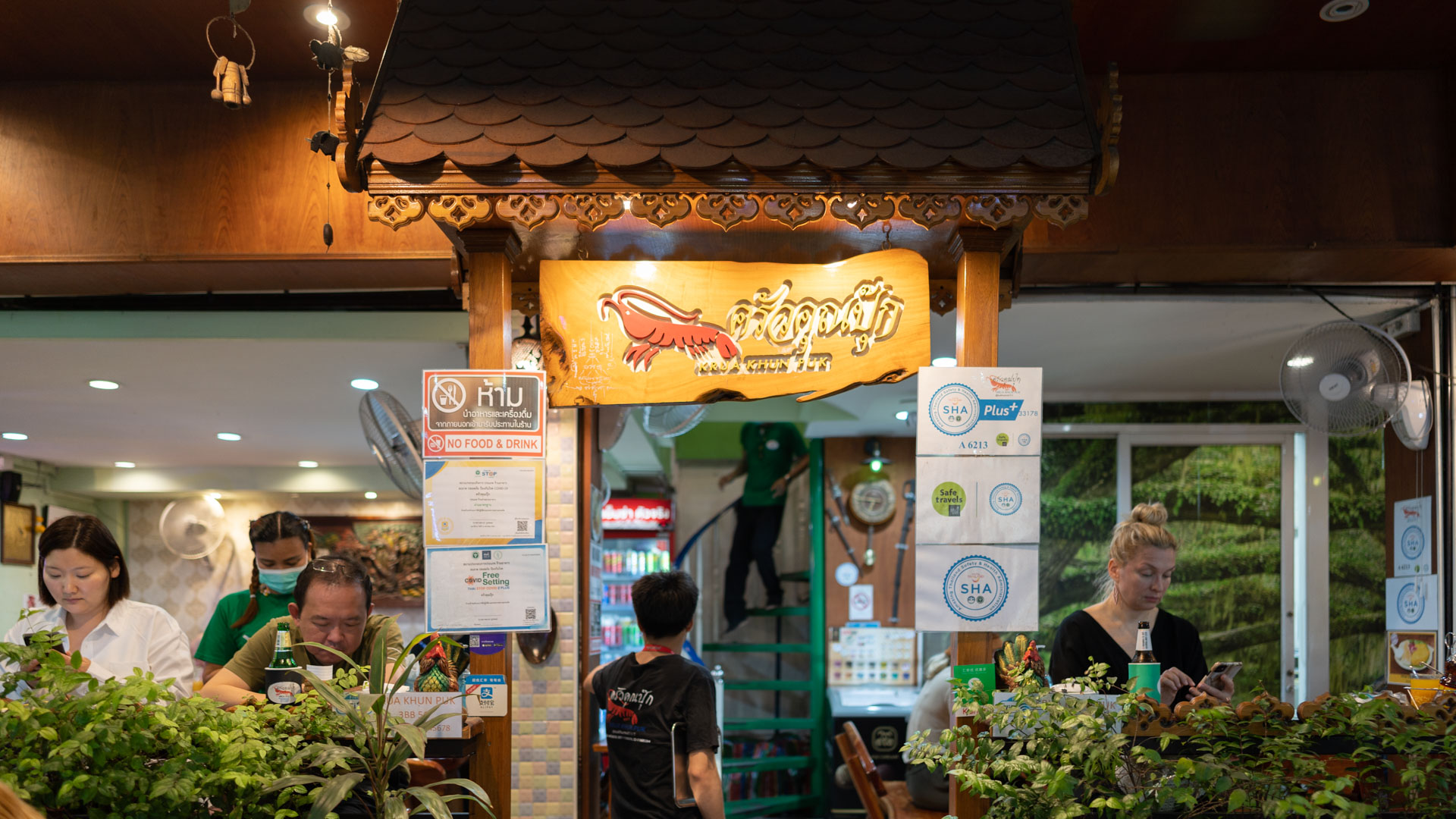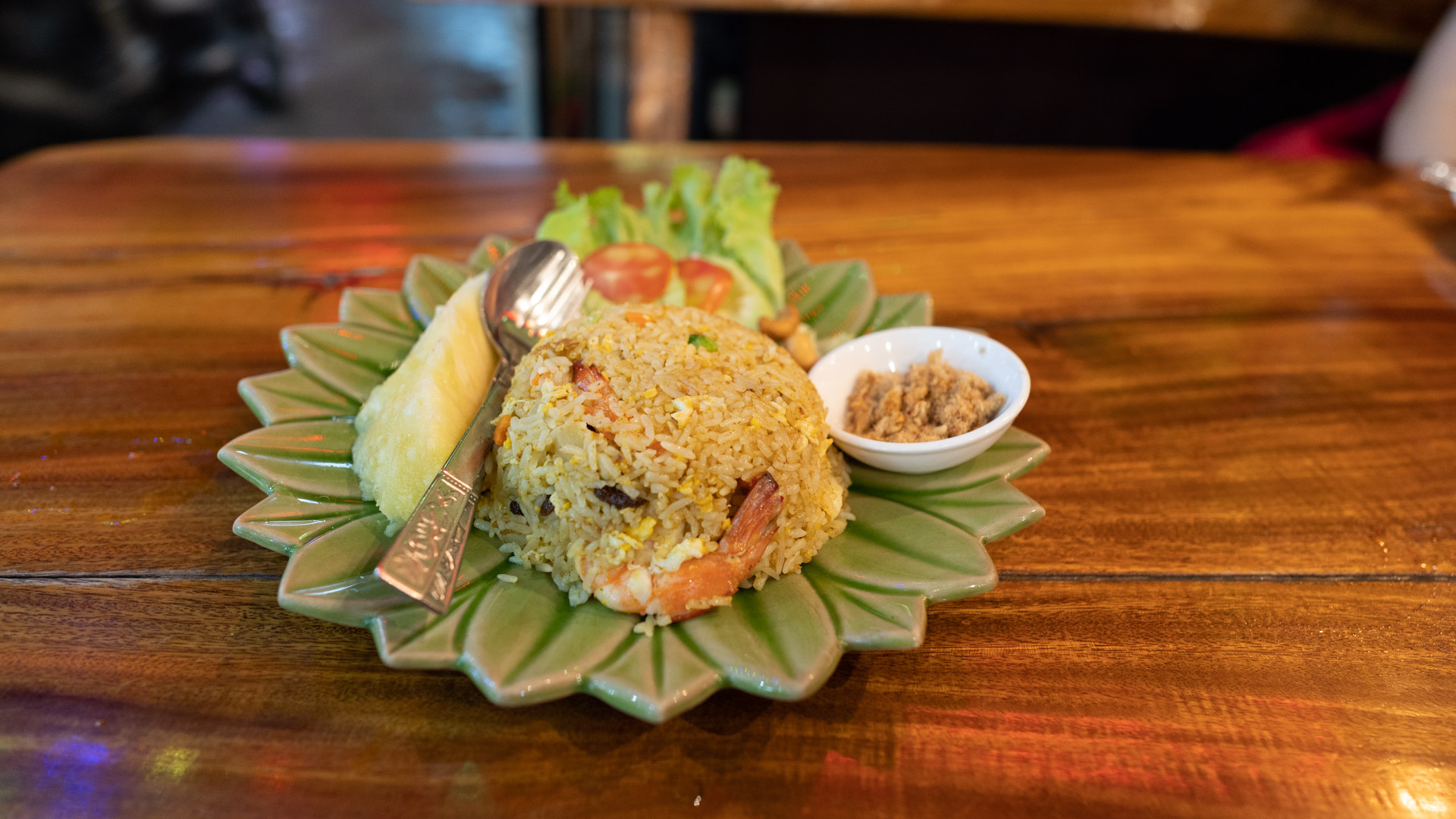 Day 2: Bangkok
Morning: Today, I'm embarking on a tour that takes us to the iconic railway and floating markets. Maeklong Railway Market is a traditional Thai market. It's some 80 km out of the city, so an organised tour saves me lots of transport hassles. Entering the market street on the train is an experience in itself. Later on the ground, seeing how the stalls pack away their wares in seconds is eye-opening.
The tour costs around AU$35 per person and you can earn KrisFlyer miles by booking through Pelago.
Afternoon: The Damnoen Saduak Floating Market is both relaxing and frenetic at the same time. Relaxing because I'm being rowed in a longboat down the various canals. Frenetic because the vendors (some on boats, others along the canal) are hawking food and souvenirs. Coconut ice cream is a must-try.
Evening: Get your dose of action with a live bout of Muay Thai, or Thai kickboxing. It's the national sport and cultural martial art of Thailand. Lumpinee Stadium and Rajadamnern Stadium are likely the two best places to catch elite-level matches. Check the stadium websites for the latest times.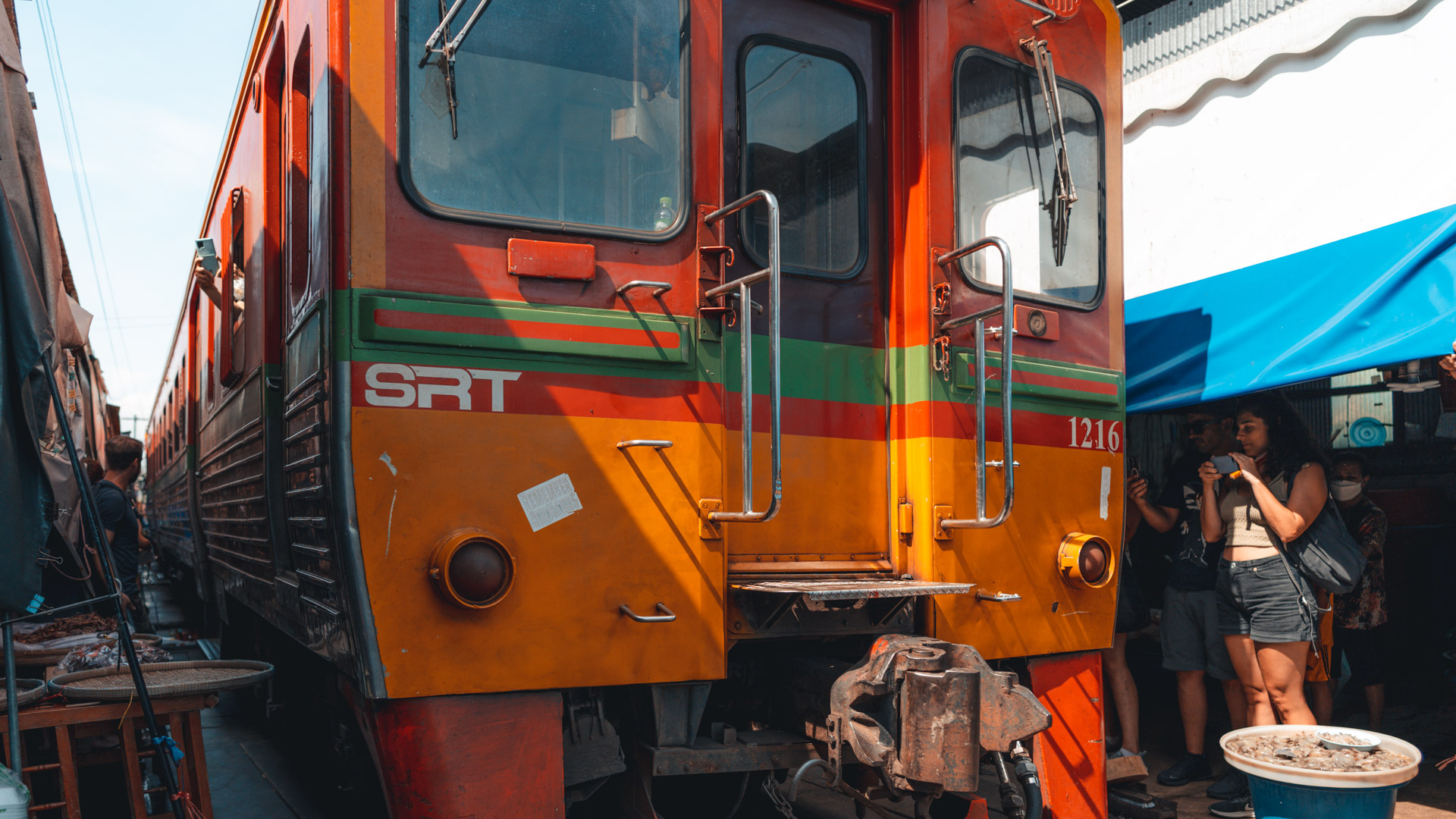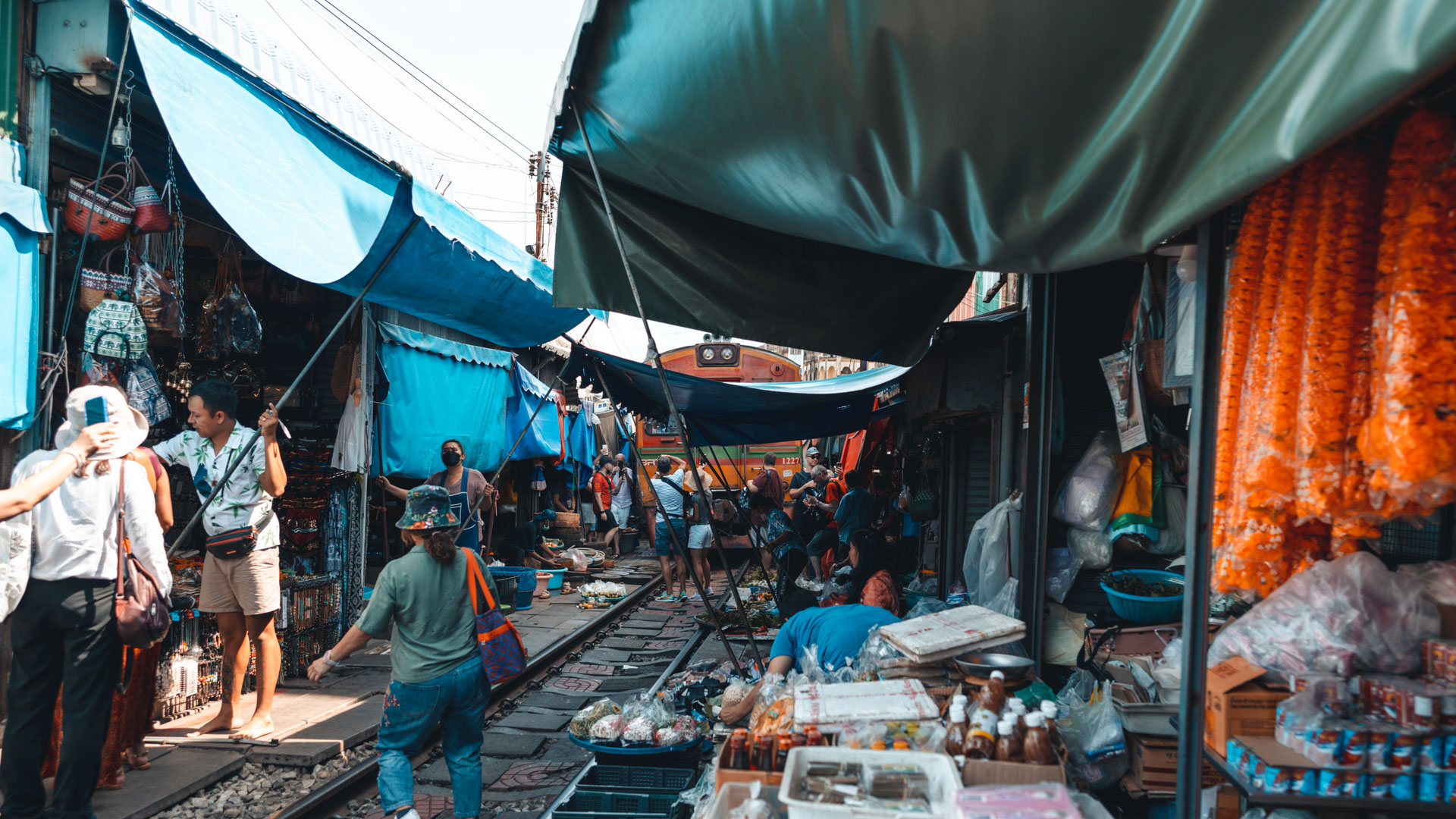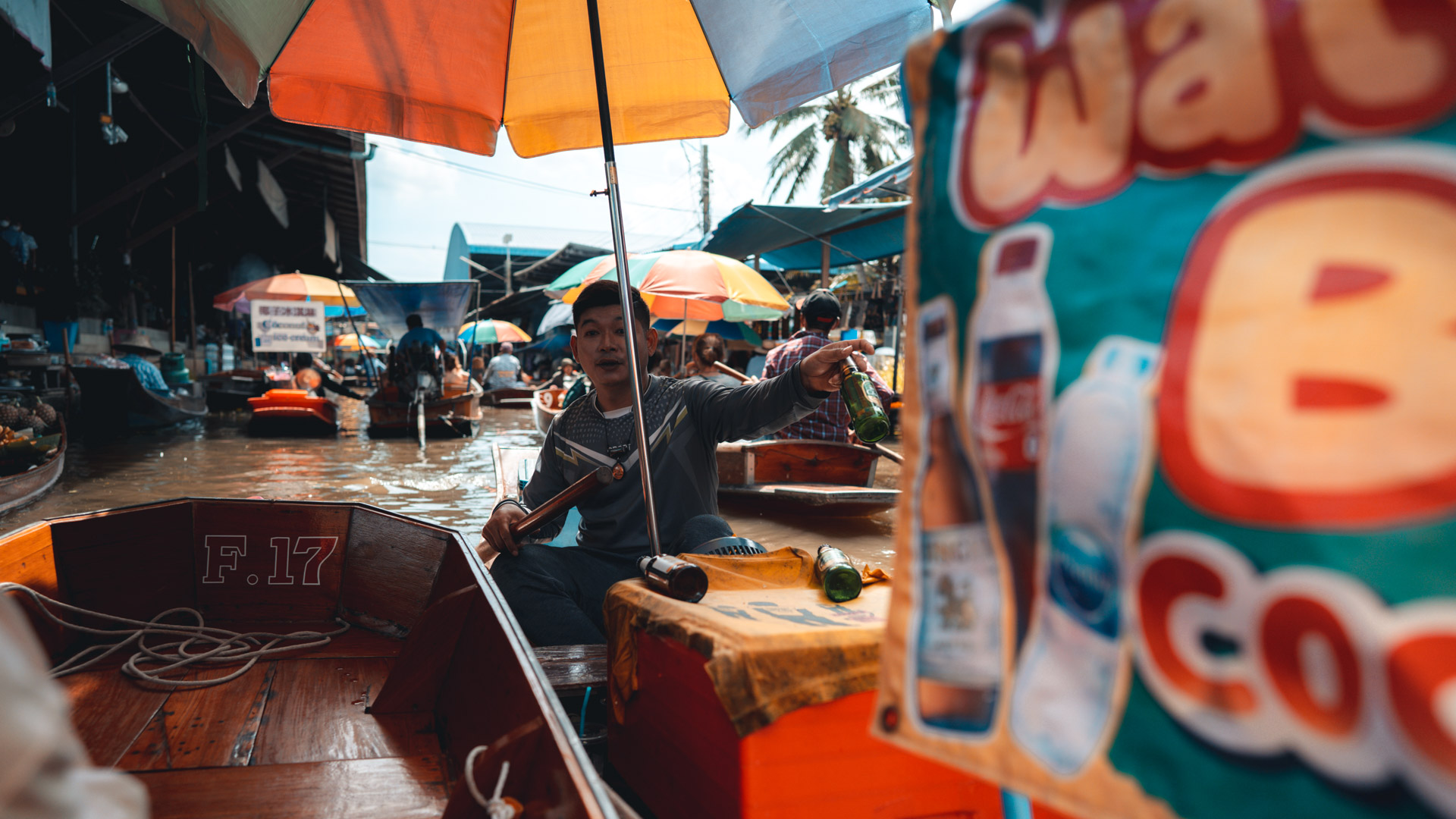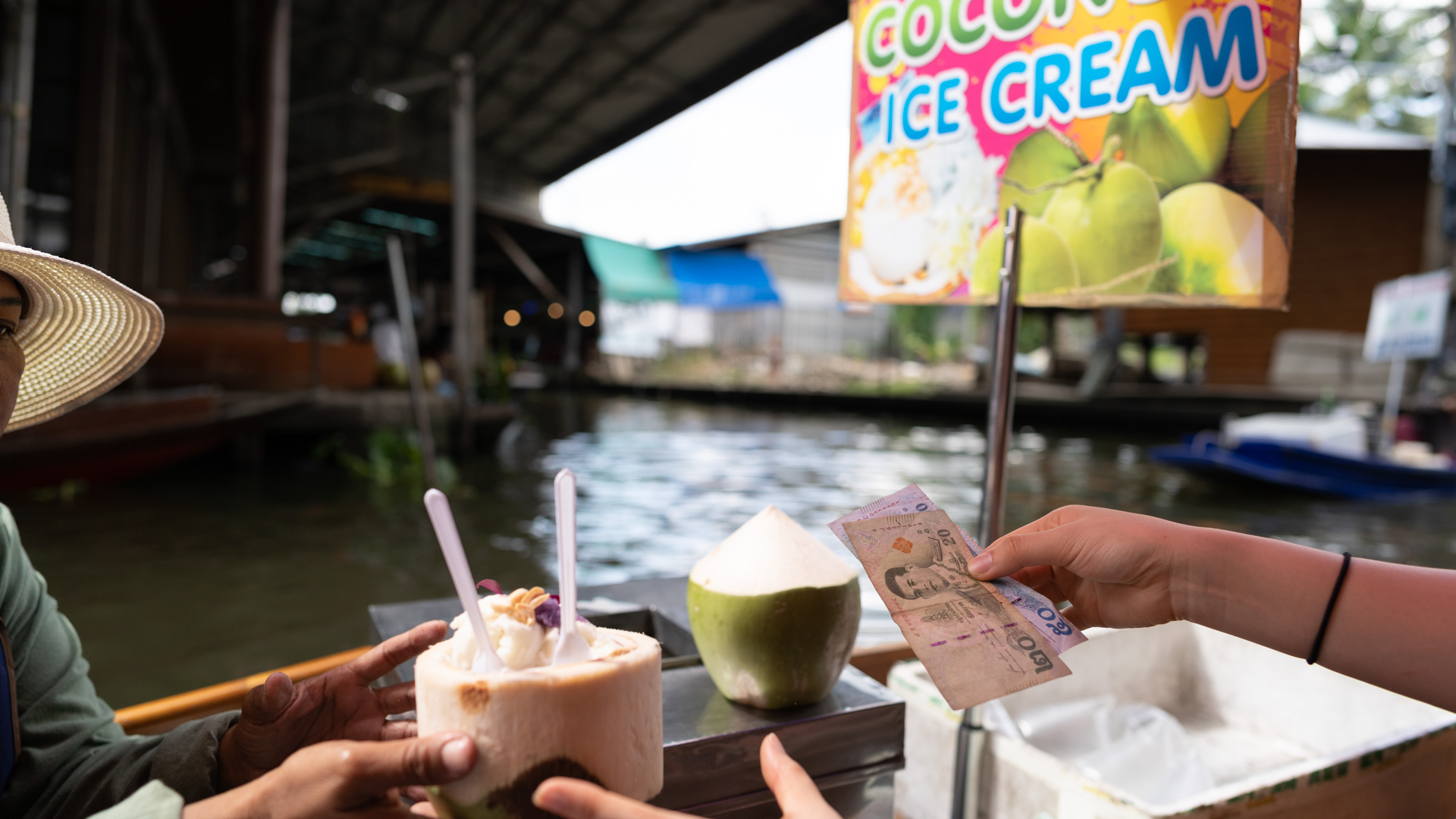 Day 3: Bangkok
Morning: On the outskirts of Bangkok, Safari World provides a thrilling day for the whole family. The Safari Park is an open-zoo drive where you might spot zebras, giraffes, lions, tigers and more. Meanwhile, the Marine Park is fun for the young ones – giraffe feeding is a popular choice.
Klook has discounted tickets at AU$41.3 for adults for entry to both parks, but note that you'll need to buy a separate coach ticket if you want to go through the Safari Park and you don't have your own car.
Late afternoon: Cool off at the hotel pool. If you're a Silver status or higher member with Accor, the Mövenpick will issue you with drink vouchers that can be used at the pool bar. Cocktails are included on the complimentary drink list, and you can bet I traded in my vouchers for that. I get a 'Lychee Twist' and a mojito.
Evening: Unwind with a relaxing and extended Thai massage. I opt for a 2.5-hour session at Lek, a reputable massage and spa salon with multiple locations across the city. For 1,100 Baht (AU$48), I'm pampered with a 60-minute Thai massage with herbal compress, a 60-minute foot massage and a 30-minute head & shoulder massage.
Dispel any notions of a quaint treatment with soft hands. The full-body Thai massage is unlike any I've experienced before, with the masseuse pulling and leveraging my limbs and torso with immense strength. Despite how it sounds, I leave in utter bliss.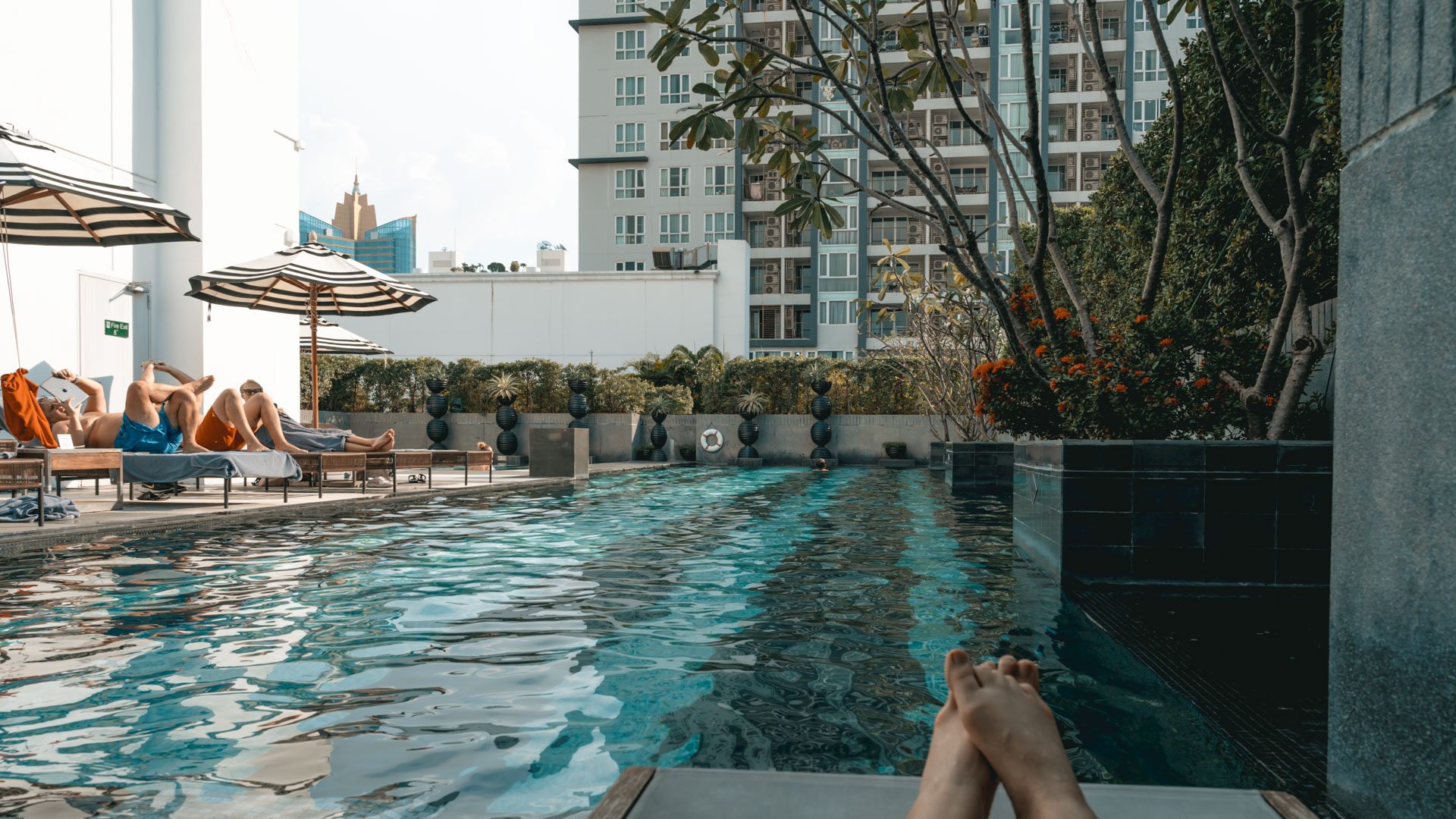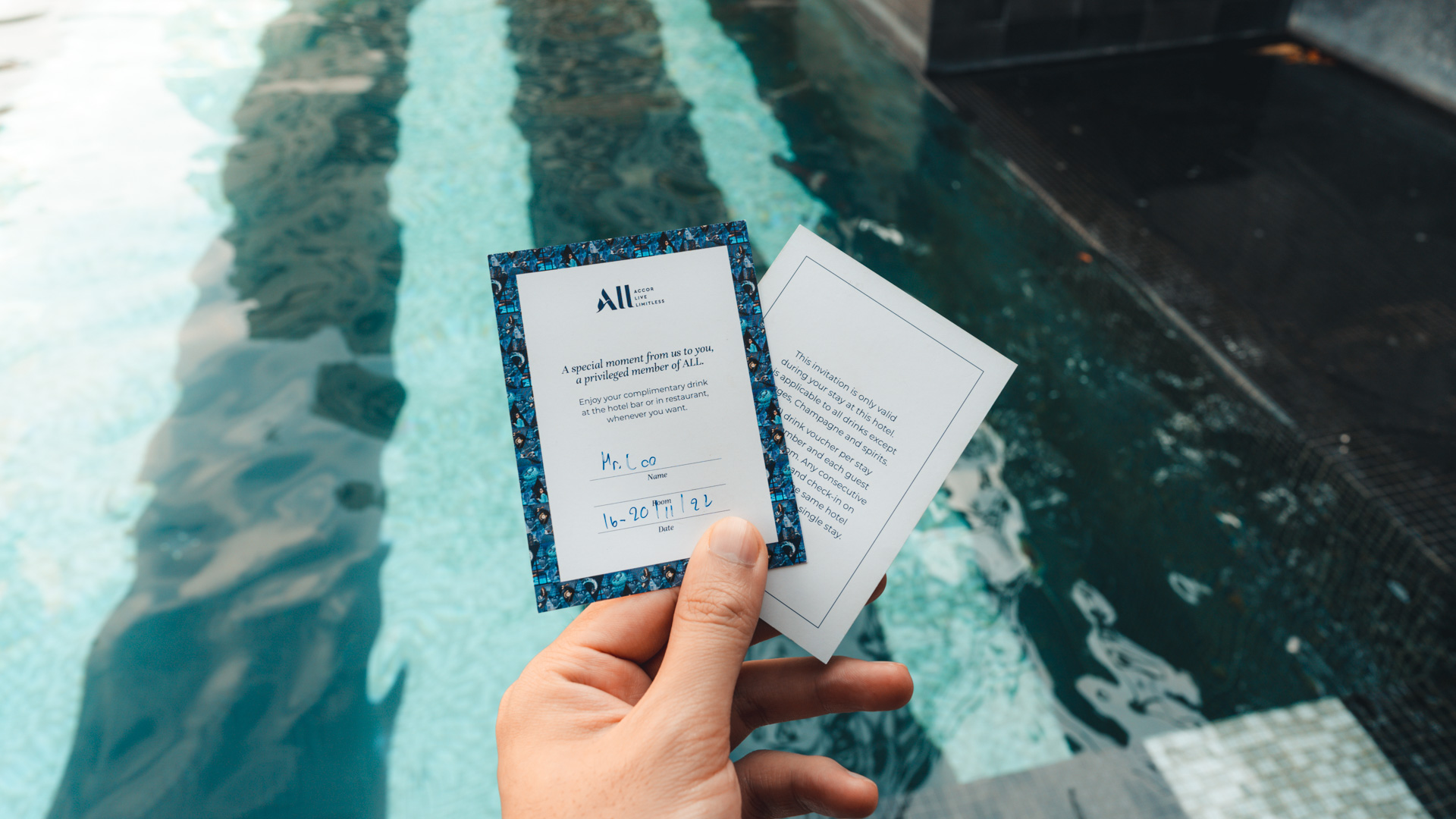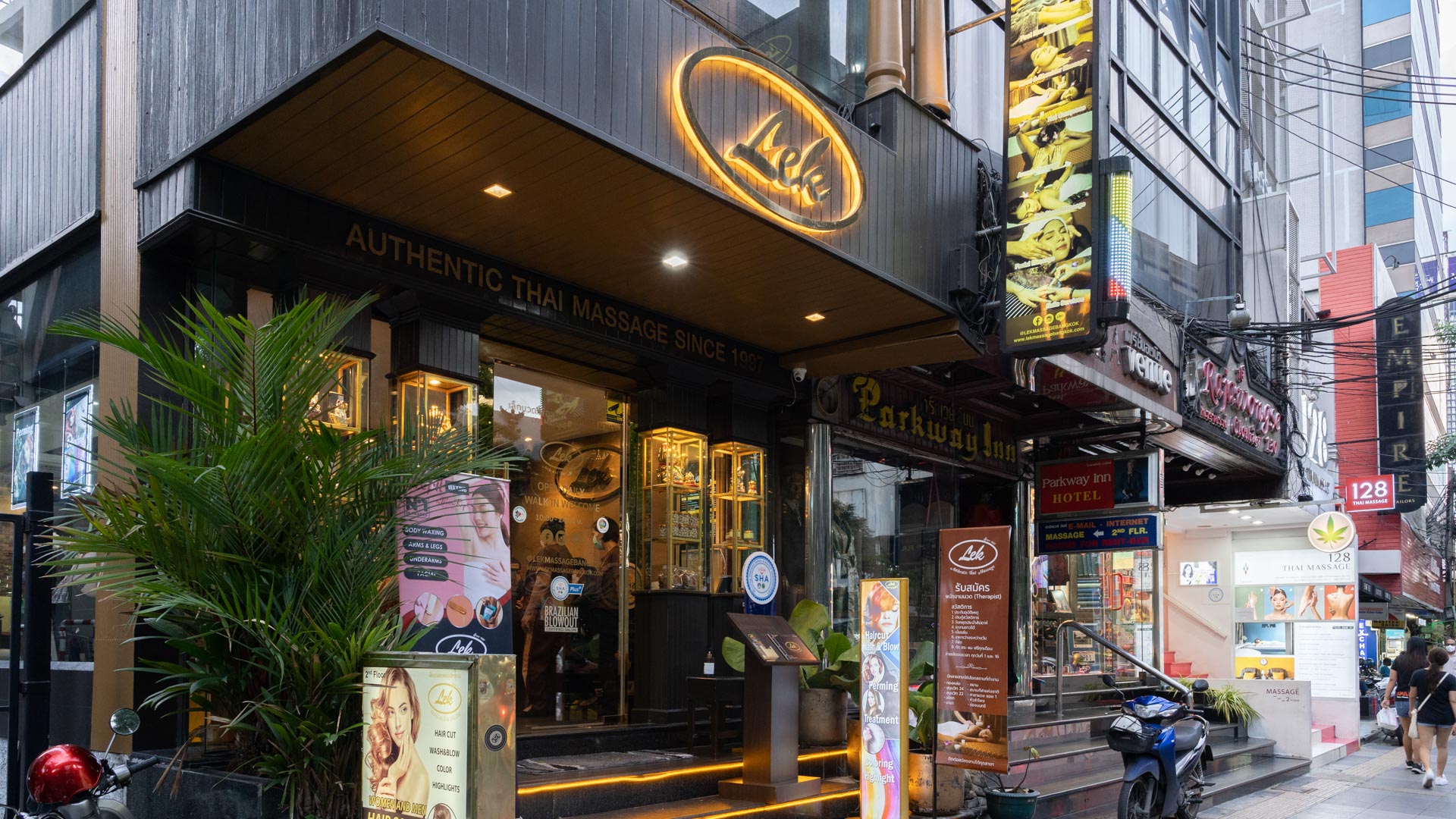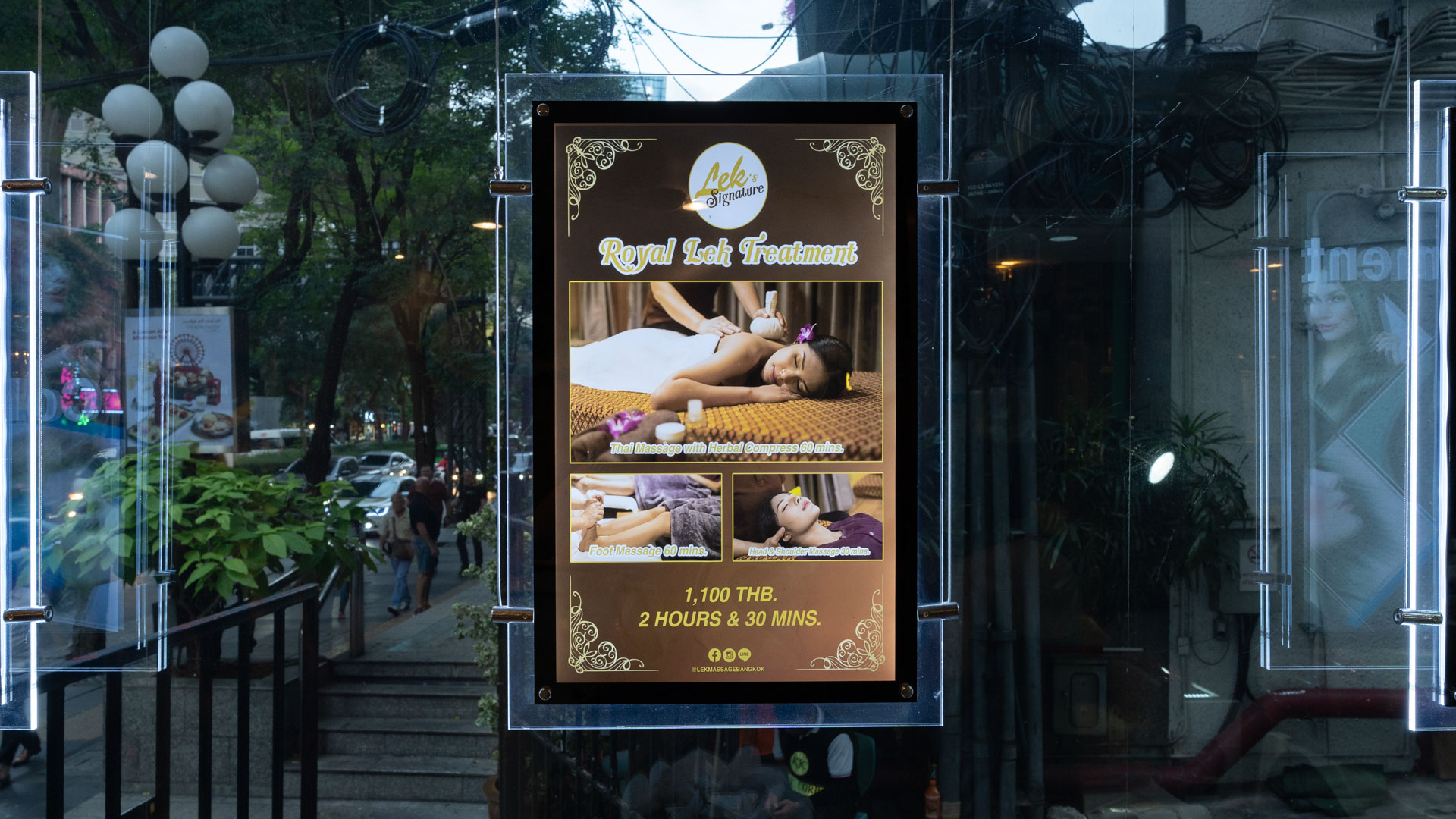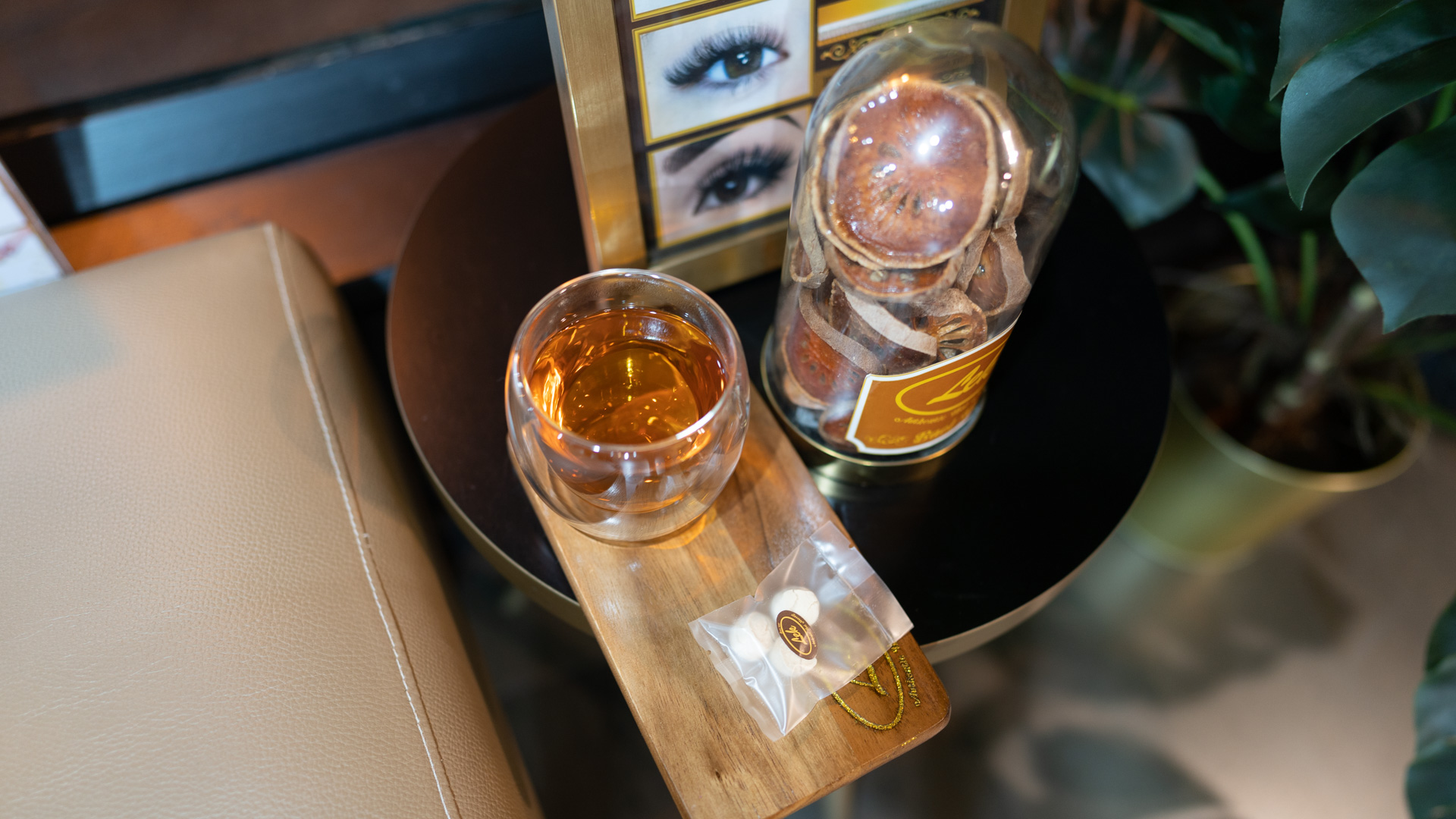 Day 4: Bangkok
Morning: Naturally, the Chatuchak Weekend Market is only fully operational on Saturdays and Sundays, from 9 am to 6 pm. (It does open on Wednesday-Friday for specific sections only). Here, you can find just about anything, but clothes and food are the highlights.
Afternoon: Continue your day with lunch and more shopping at one of Bangkok's megamalls. Siam Paragon, IconSiam and CentralWorld are some of the best-known malls in the area. For something more low-key with lots of family-operated vendors, try the Platinum Fashion Mall. Downstairs from there is a food street with plenty of delicious bites.
Evening: Why go to any rooftop bar when you can go to the highest rooftop bar in Bangkok? Found on the 78th floor of Bangkok Mahanakhon, Sky Beach offers stunning views of the city. I visit after 7 pm when an 880 Baht (AU$38.50) per person cover charge applies, but you get a drink included. Another benefit of visiting at night is that I can access the Sky Walk – a glass-floored observation deck – for free.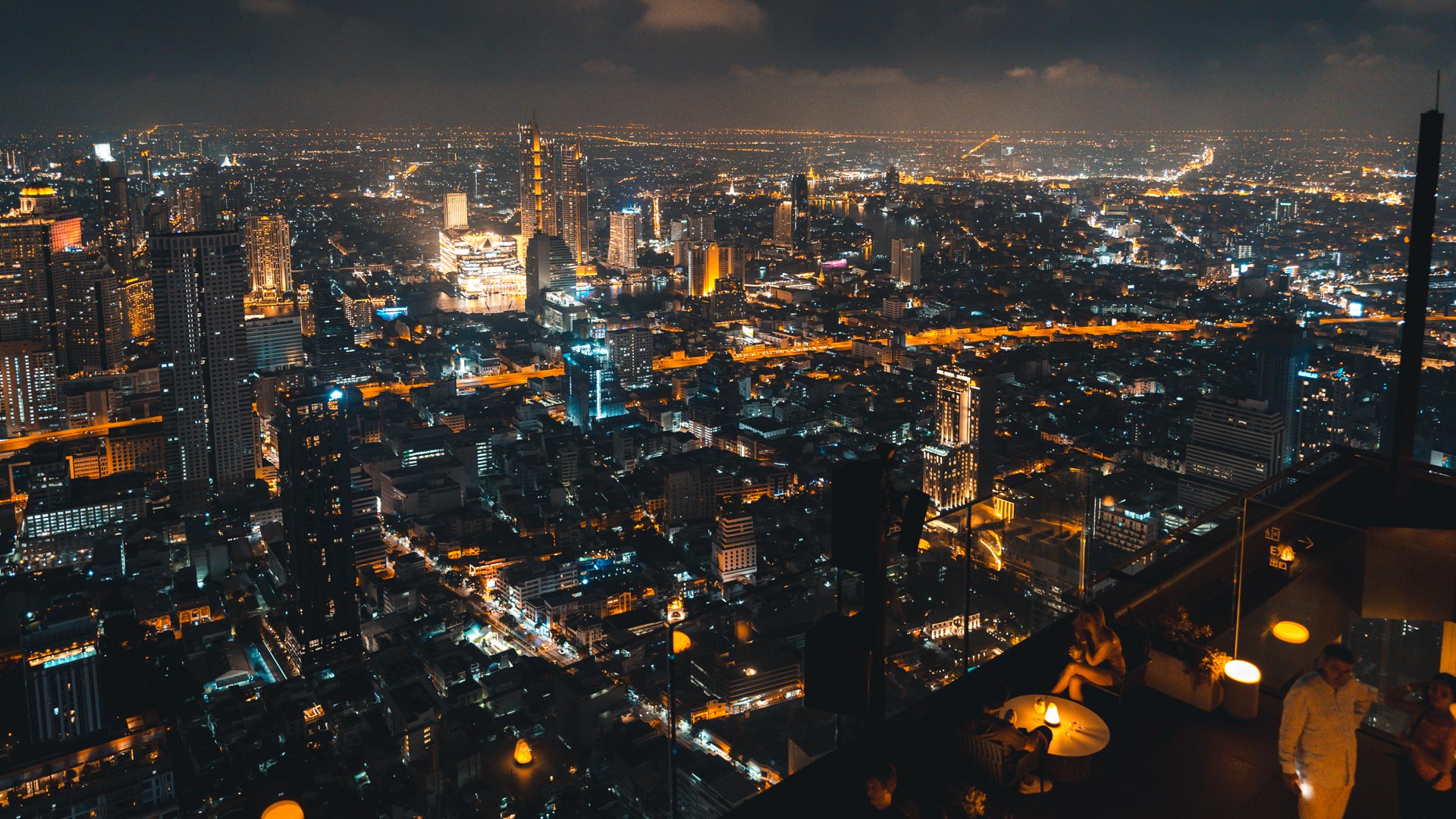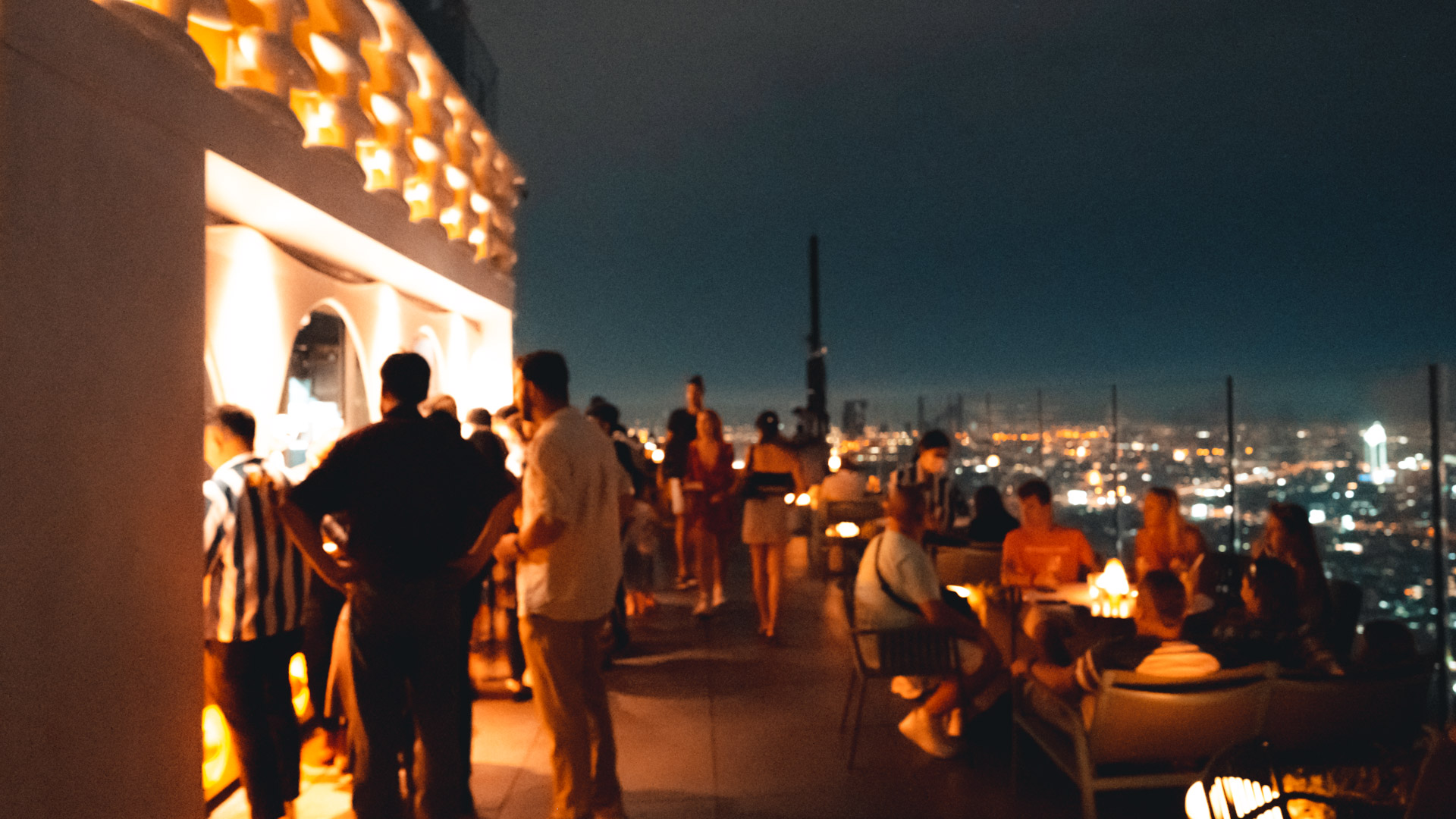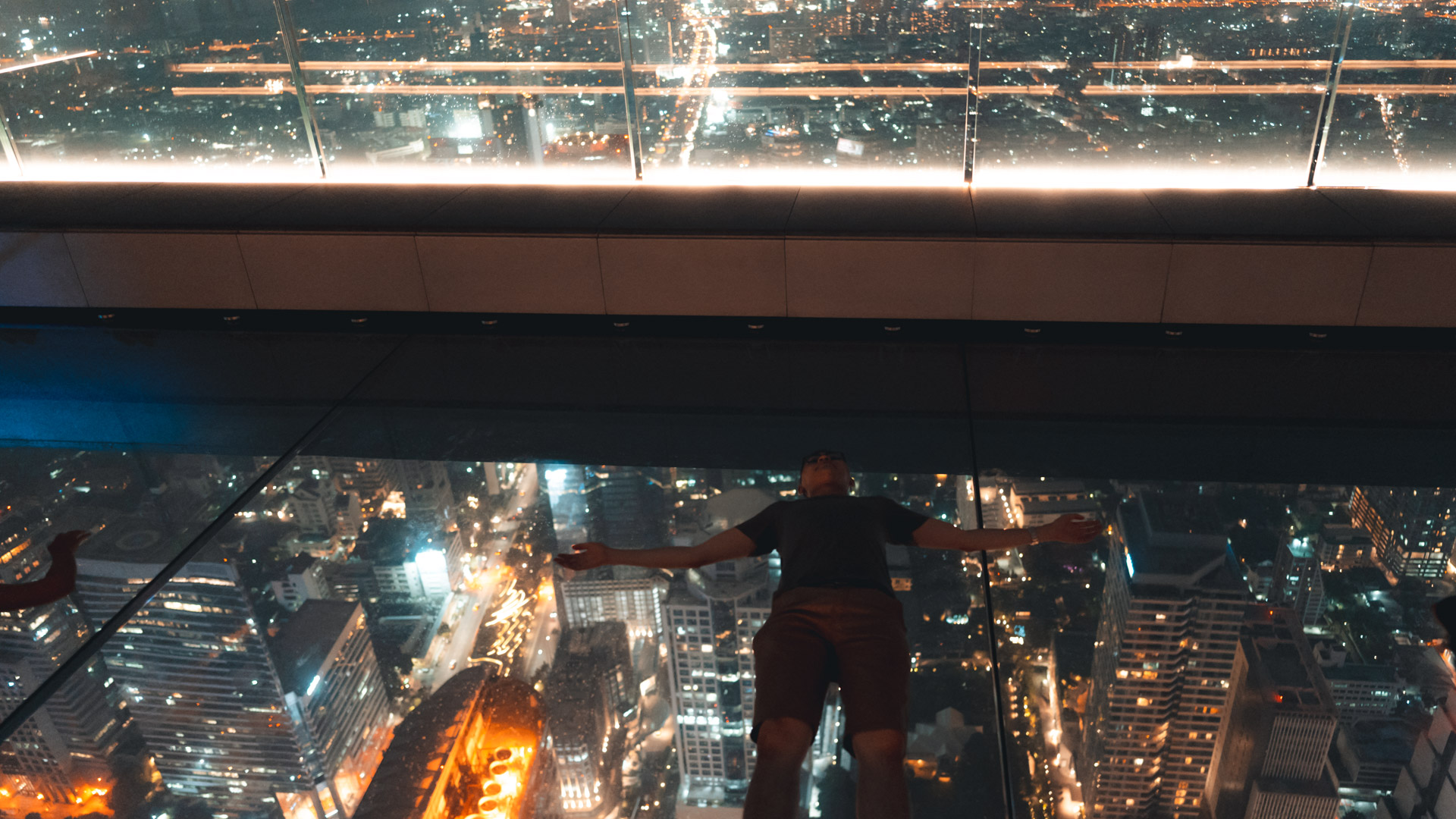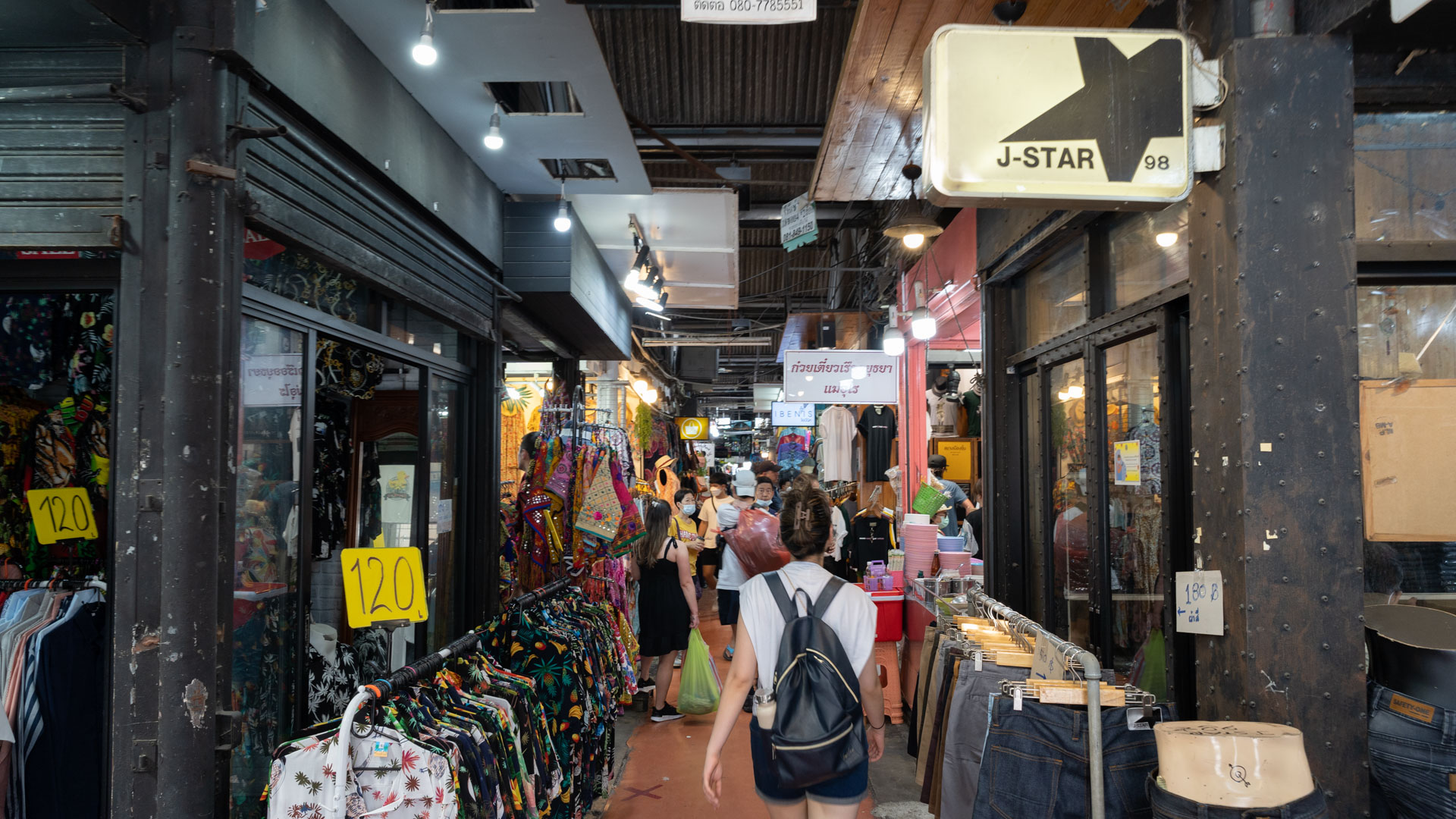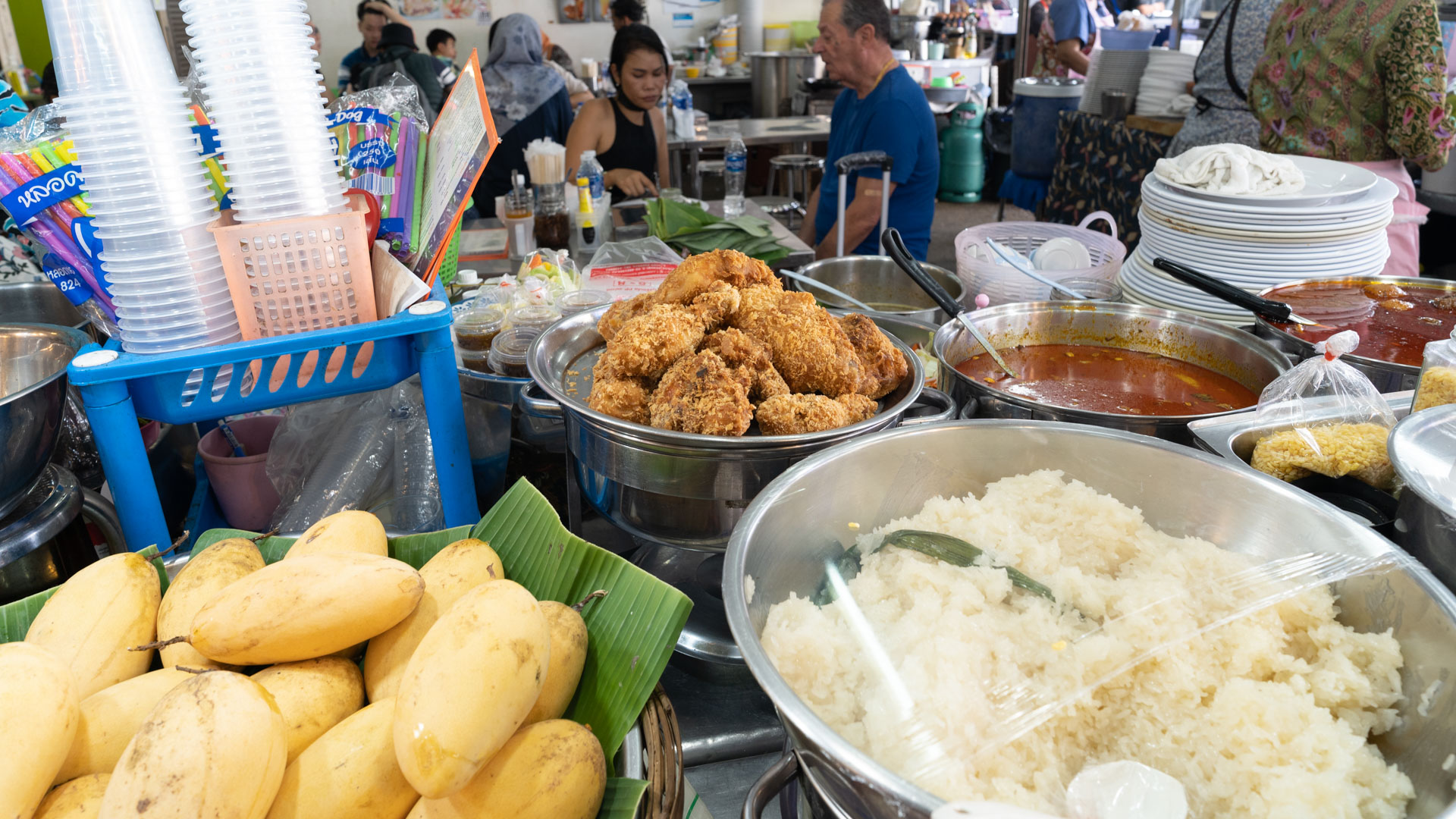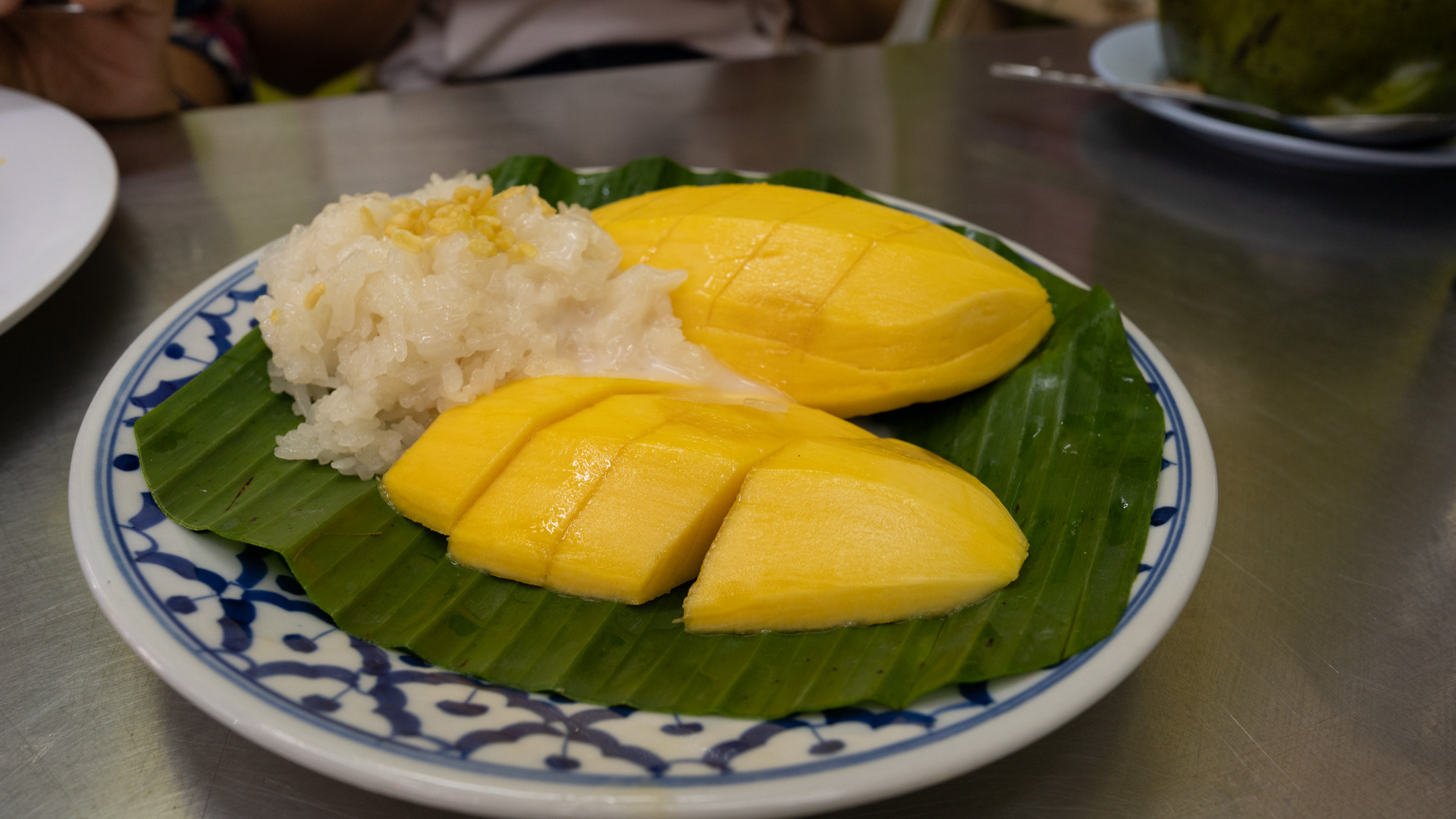 Day 5: Bangkok
Morning: It's the final day, which means taking things easy. Lumphini Park is a breath of fresh air in Bangkok. Much like New York's Central Park, Lumphini Park is many blocks long and bordered by highrise buildings. But most unlike Central Park, there are roughly 400 monitor lizards (the big ones) that you might spot when you go for a stroll.
Afternoon: There are plenty more museums and temples we haven't covered yet, just itching to be explored. If modern art is your thing, the Museum of Contemporary Art will be just the stop. The Patpong Museum also offers a fascinating insight into Bangkok's most infamous district.
Evening: It wouldn't be a Point Hacks trip without a stop at an acclaimed restaurant (the Michelin Guide always delivers). Tonight, we dine at Paste Bangkok, a one-Michelin-starred destination helmed by chef Bee Satongun, the 'Queen Bee of Thai Cuisine'. It's also part of American Express Platinum Dining, so you can use your AU$200 dining credit here.
Grilled Iberico pork salad with fish sauce (1,200 Baht, ~AU$52) is a delightful assault on my taste buds – and comes with a very generous serving of the pork as well. The aromatic roasted duck curry (950 Baht, ~AU$42) pairs fragrant duck with lychee, fennel seeds and freshly-squeezed coconut milk.
Panaeng curry of roasted Australian grain-fed beef cheek with water chestnut and Thai sweet basil (also 950 Baht) is a superb marriage of Australian beef and Thai herbs. Adding on fragrant jasmine rice is a must. It's served a few scoops at a time by the waitstaff as you try the different curries.
Complimentary welcome drinks, amuse bouche and pre-desserts round out the experience, and don't go past the eclectic cocktail list as well.
Bee, together with her Australian-born husband, Jason, has another two Paste restaurants worldwide, including one in Mittagong, NSW.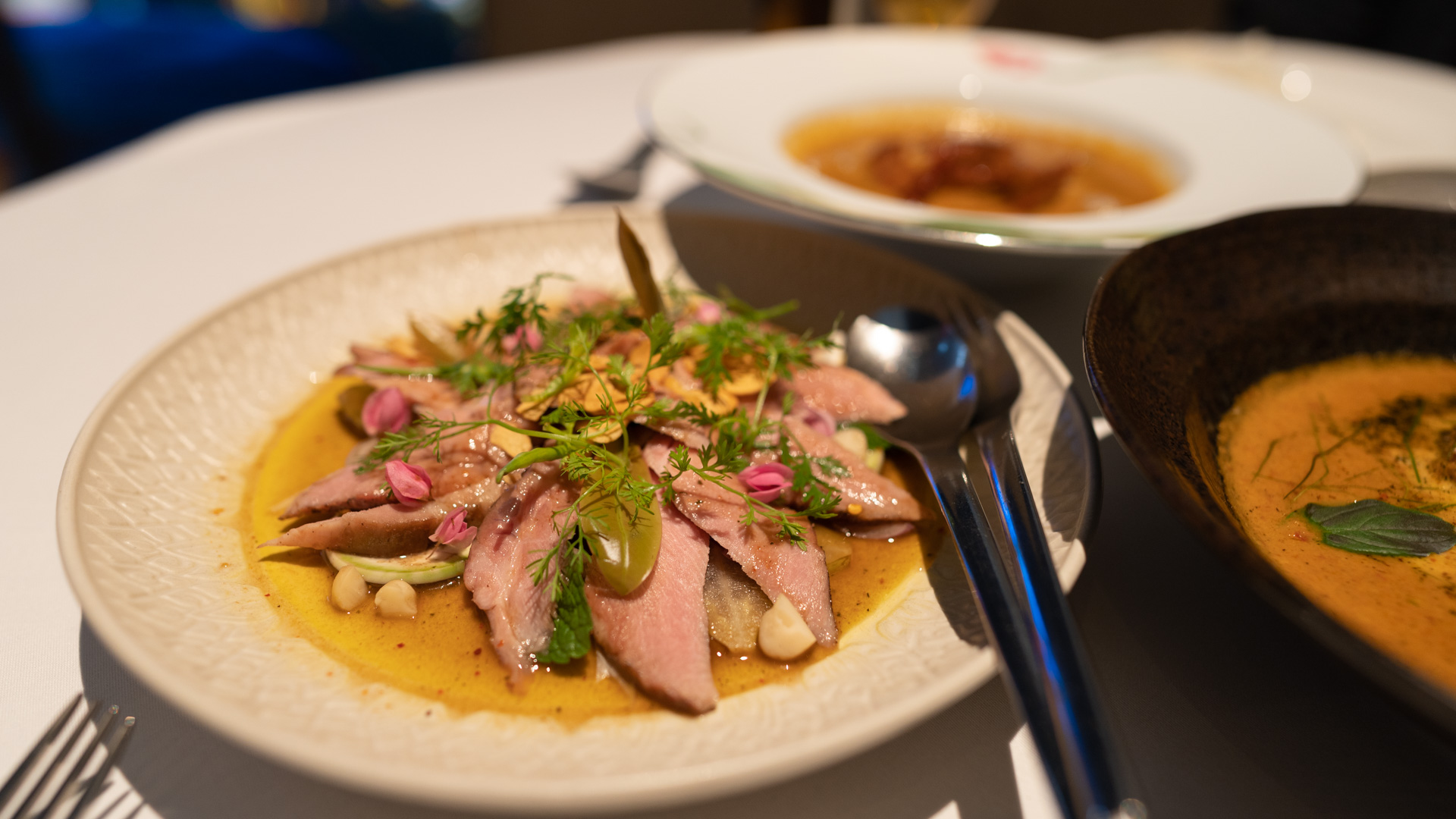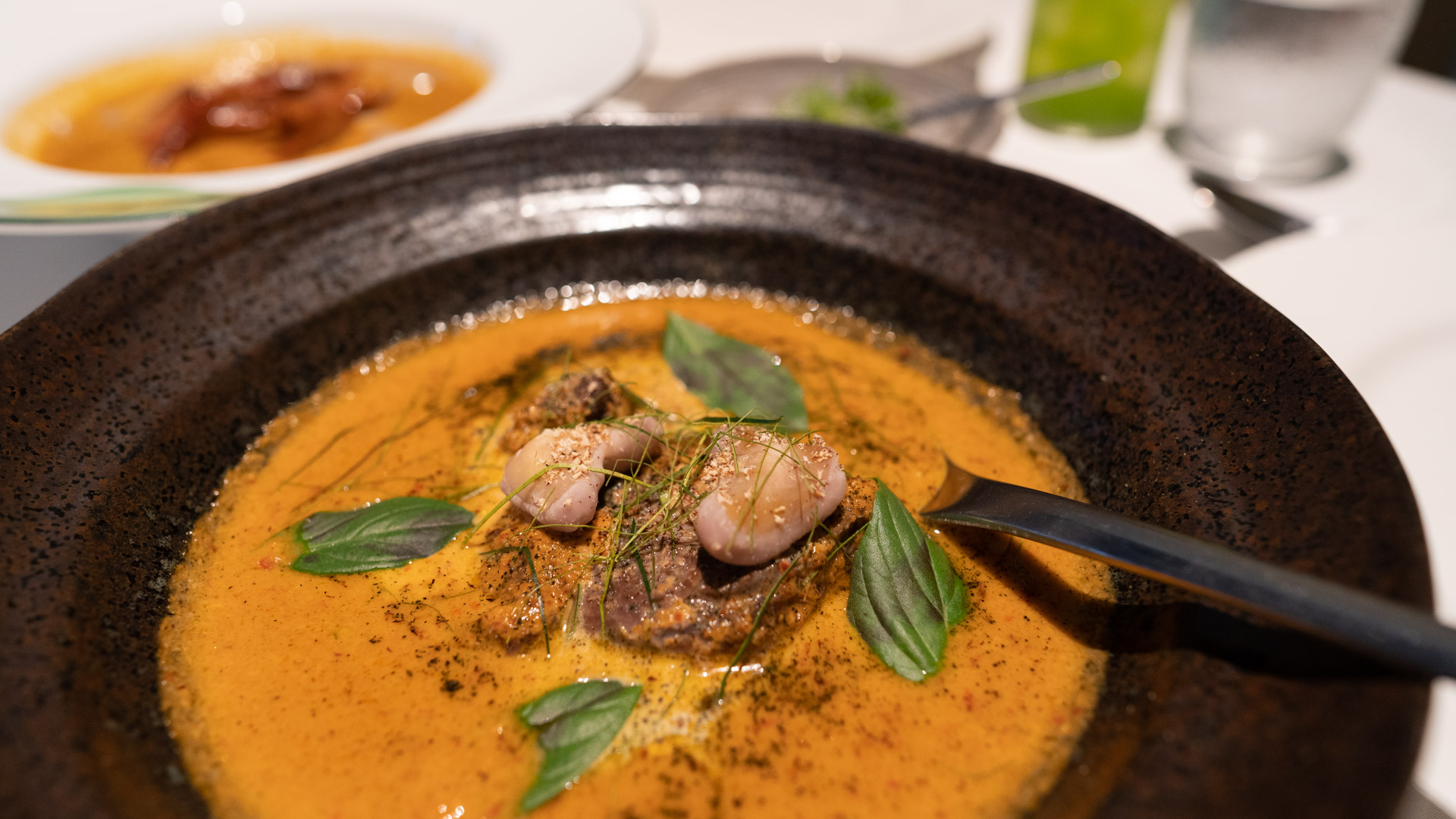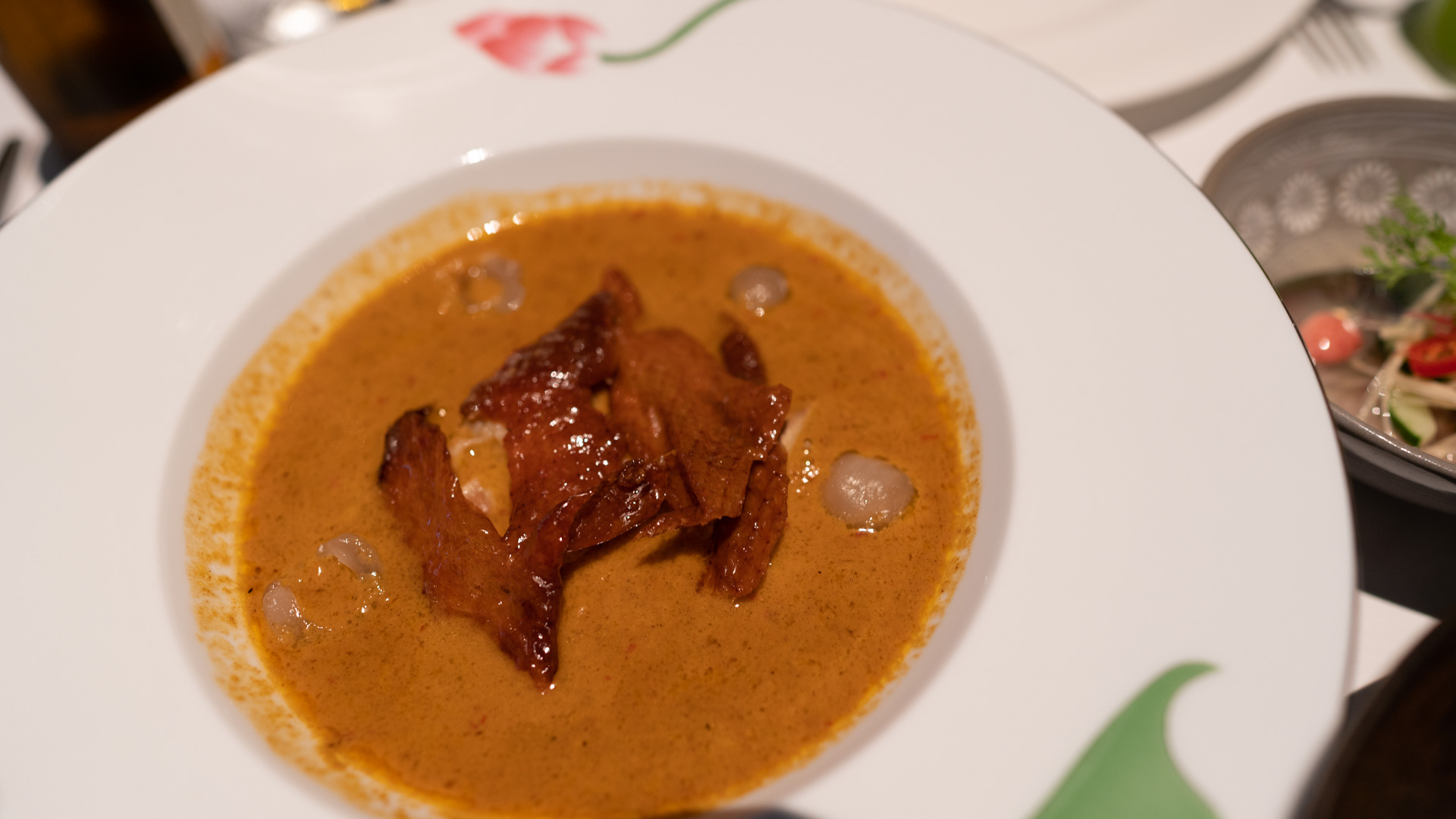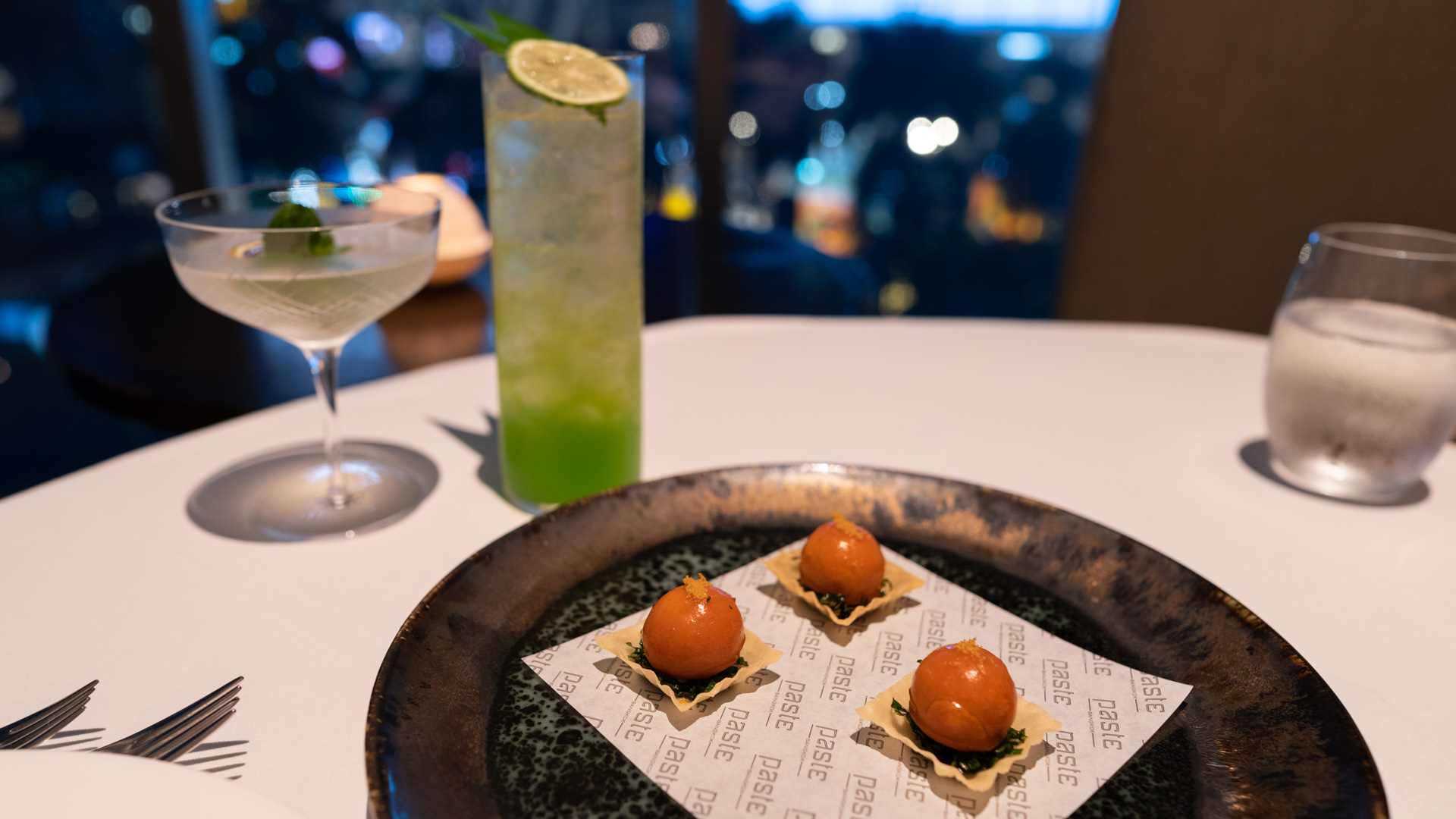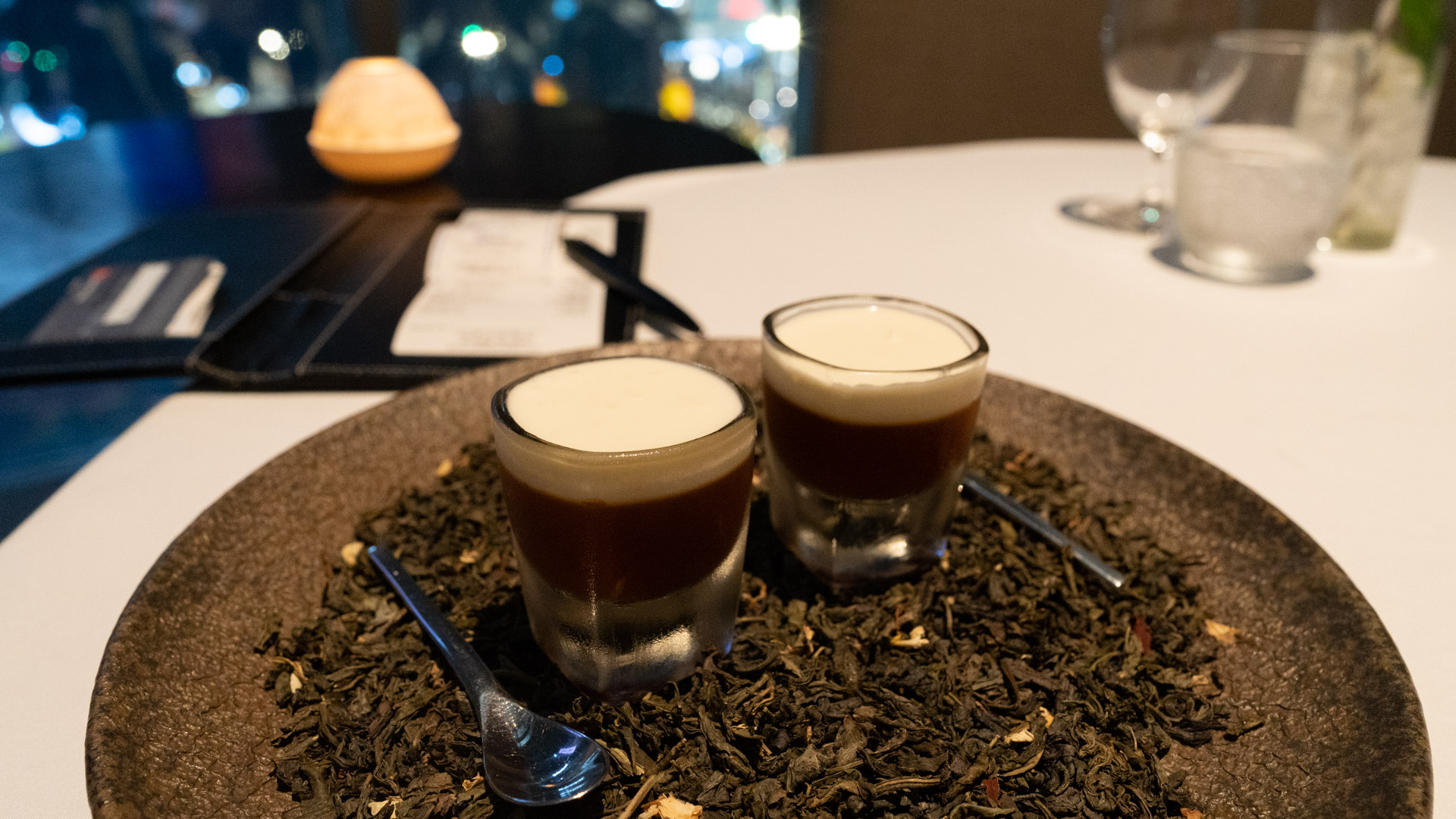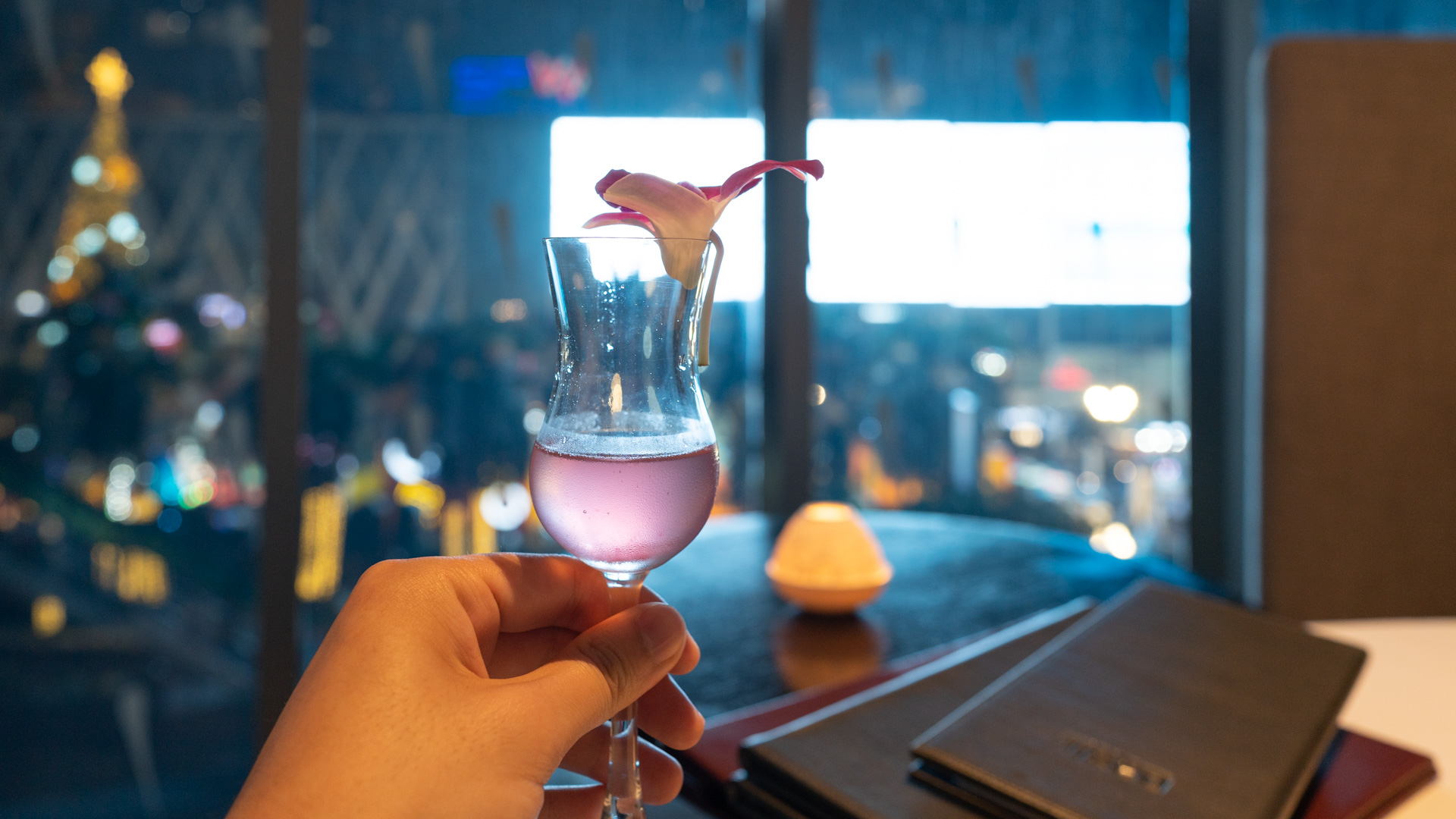 Coming home: Bangkok to Australia
I leave Bangkok with happy memories, a full stomach, and a promise to return.
---
Full disclosure: I flew back to my hometown of Perth, via Singapore because that's where I needed to be after this trip. While those flights are reflected below, we're fully aware many of you will just return to your point of origin (e.g. Sydney, where this itinerary started from). So read on to find out the different options you have.
---
Options for flying to Sydney in Business
If you're angling for a non-stop flight from Bangkok back to the eastern states in Business, Qantas and Thai Airways are your two best options. Thai Airways Business Class can be booked with 81,500 KrisFlyer miles, while Qantas will set you back a more-reasonable 68,400 Qantas Points + ~AU$202.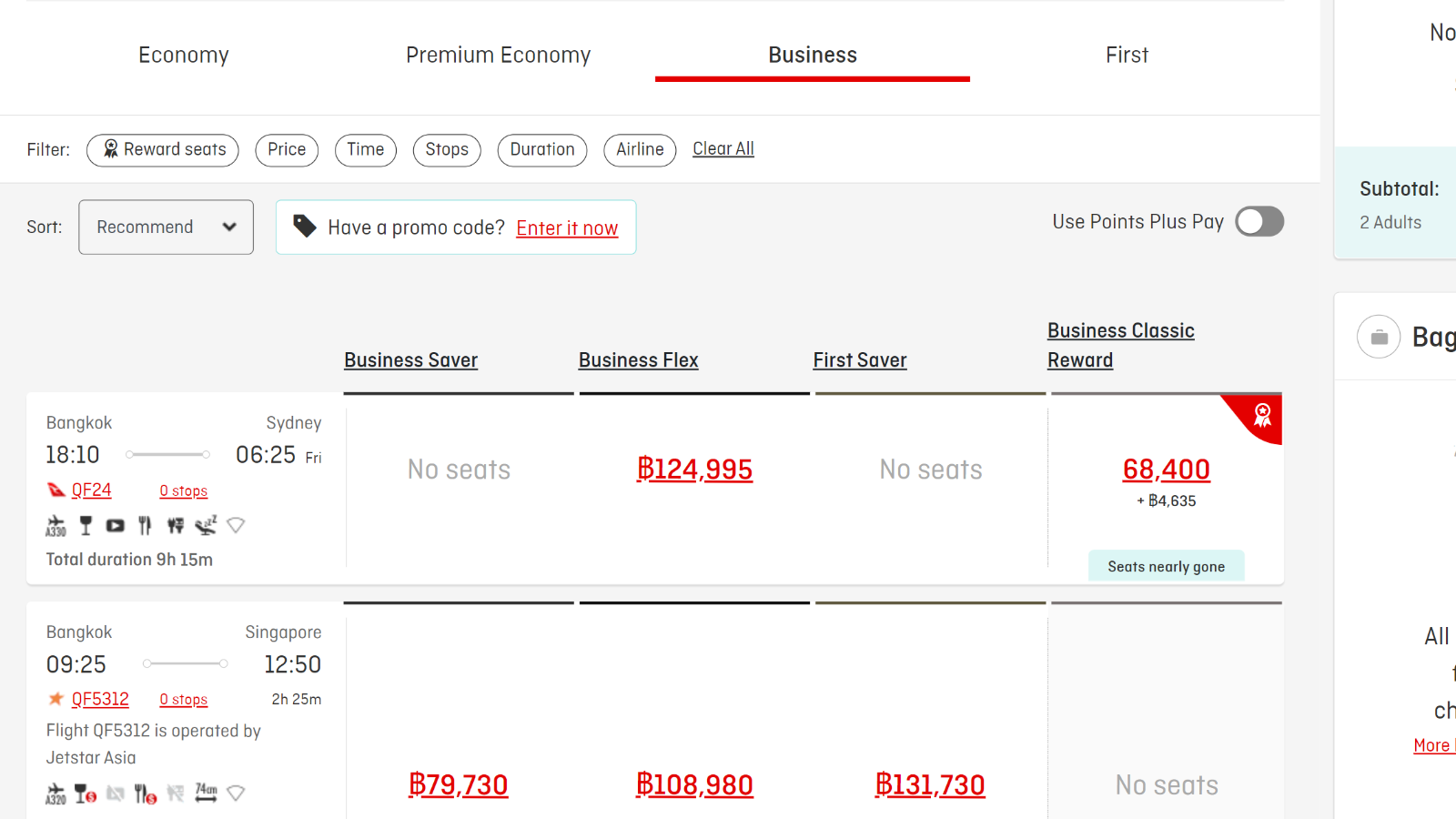 As far as overnight flights go, QF24 is timed quite well. A 6:10 pm departure enables you to have the morning at your leisure, before heading to the airport (be sure to factor in the traffic jams). Reward seat availability is limited in Business right now, but Economy is wide open at 25,200 points + 2,490 Baht (~AU$108) if you need a backup.
You can add connecting flights from Sydney to most other Qantas destinations in the eastern states starting from 6,300 points more in Economy and 13,600 points more in Business, as long as the connection between the two flights is under 24 hours.
However, Thai Airways has better Business Class availability to Sydney and Melbourne on the non-stop flights. If you have KrisFlyer miles to spend, then it's worth considering Thai.
My trip: Bangkok to Singapore on Thai Airways Business Class
As for me, I decide to fly Thai Airways Business Class from Bangkok to Singapore, followed by Qantas Business Class from Singapore to Perth. I could have booked a Jetstar Asia flight from Bangkok to connect to the Qantas flight on the same ticket, but where's the fun in that?
With no shortage of KrisFilyer miles to use, I redeem 24,000 miles to test out Thai Airways Business Class for the first time. If you're having trouble finding reward seats from Bangkok to Australia, then going back to Singapore could help, as there are many more flights back – including to Brisbane and Melbourne.
Flight: TG403
Flight time: 2 hours 25 minutes
Miles needed: 24,000 KrisFlyer miles
Fees and taxes: 2,885 Baht (AU$123.76), one-way, per person
Value per mile (AU$): 1.59 cents per mile – under-average value
Like Singapore Airlines, Thai Airways usually runs the Airbus A350 on the Bangkok-Singapore route. For a 2-hour hop, the service is excellent. Breakfast is served, and the braised chicken on rice with a fried egg just hits the spot. I can't say no to a glass of Piper-Heidsieck Champagne as well.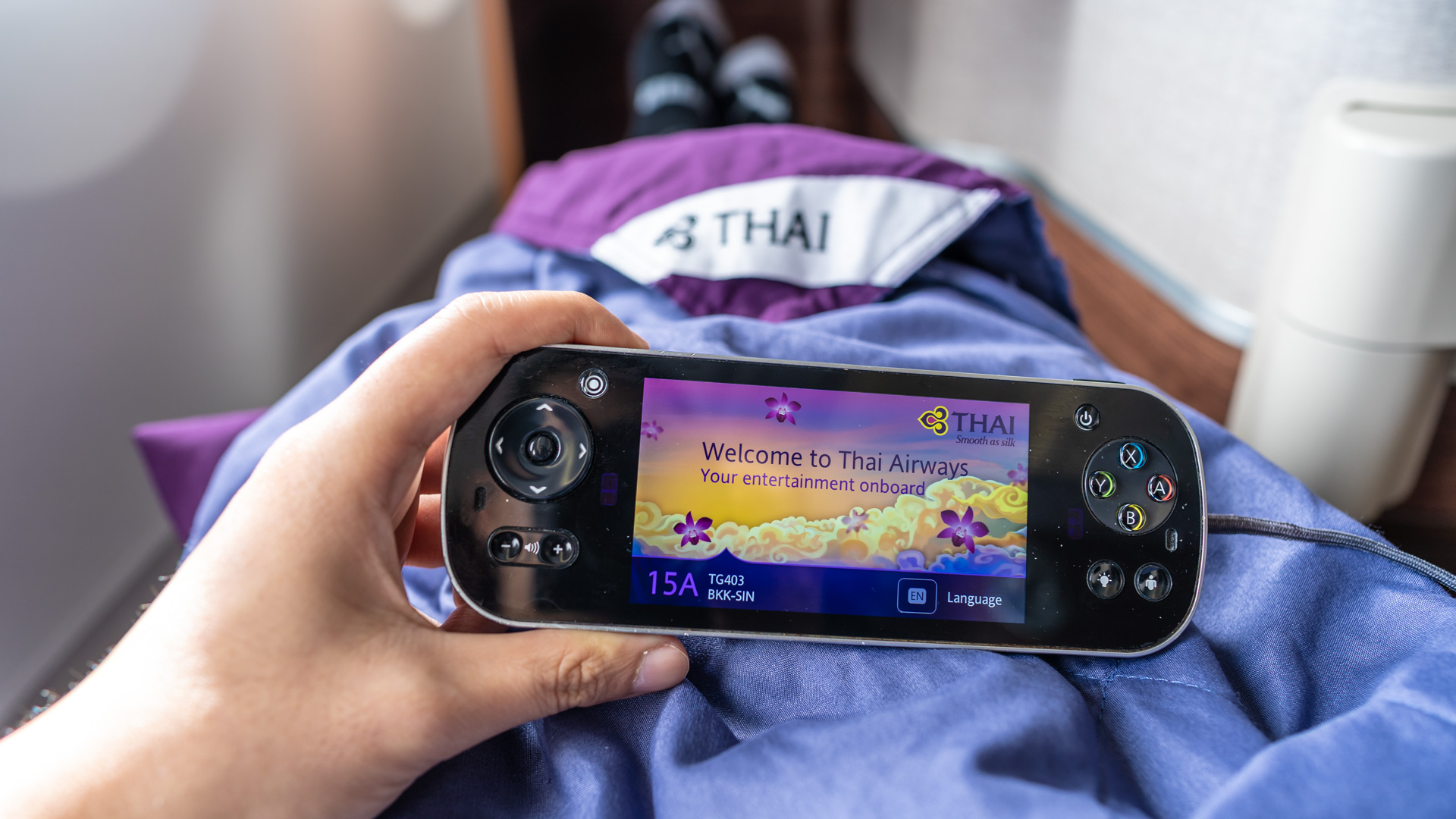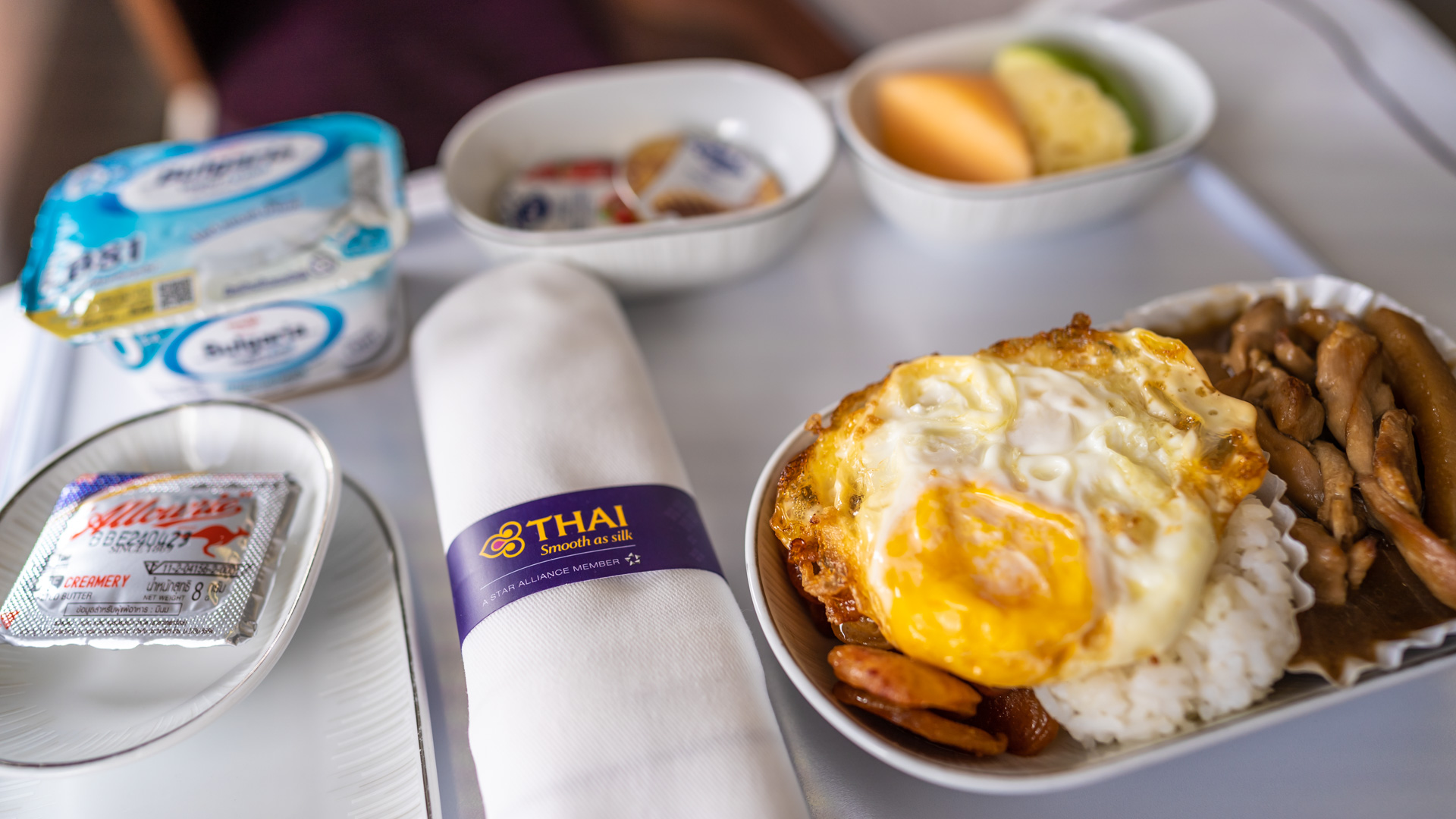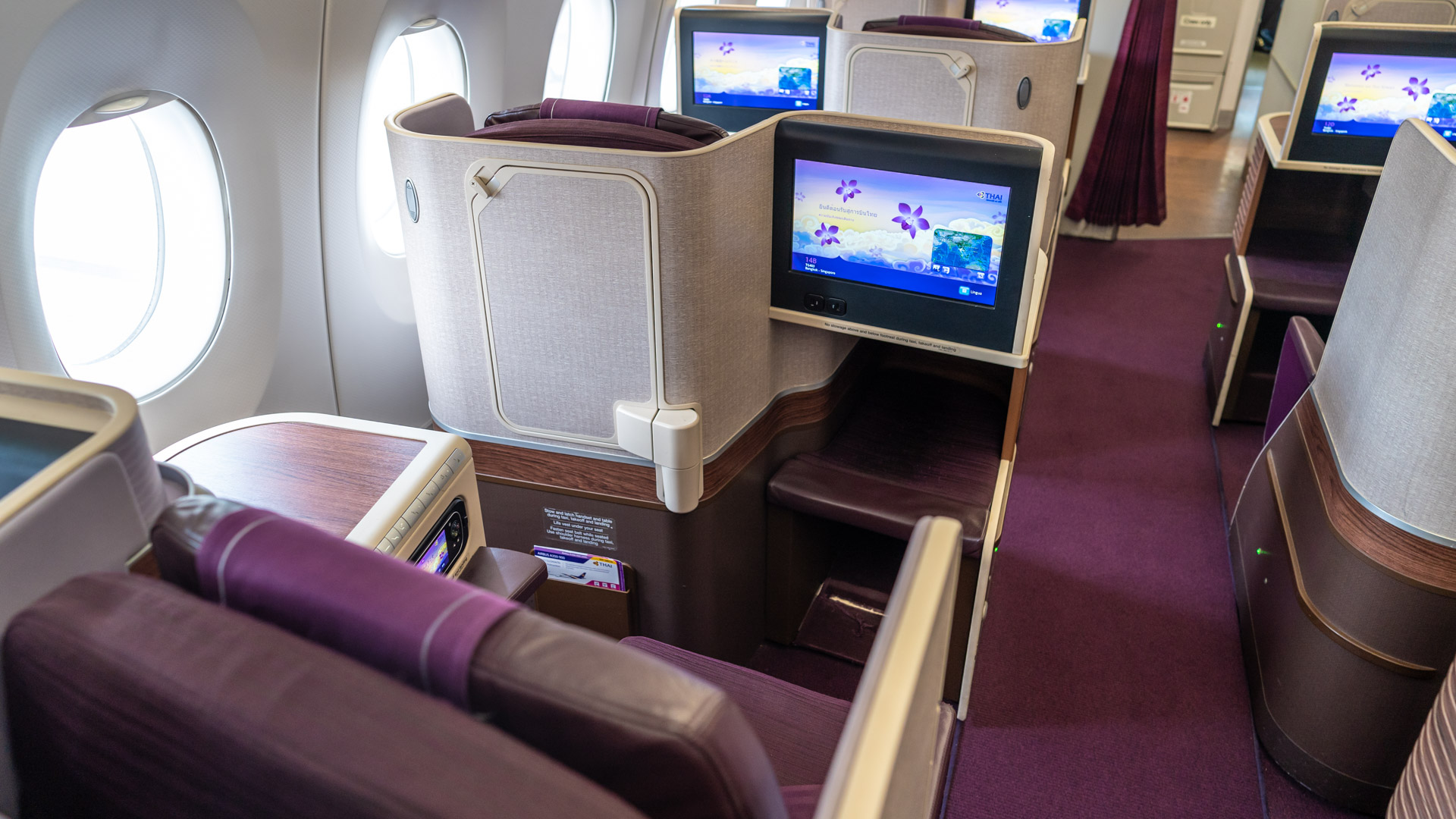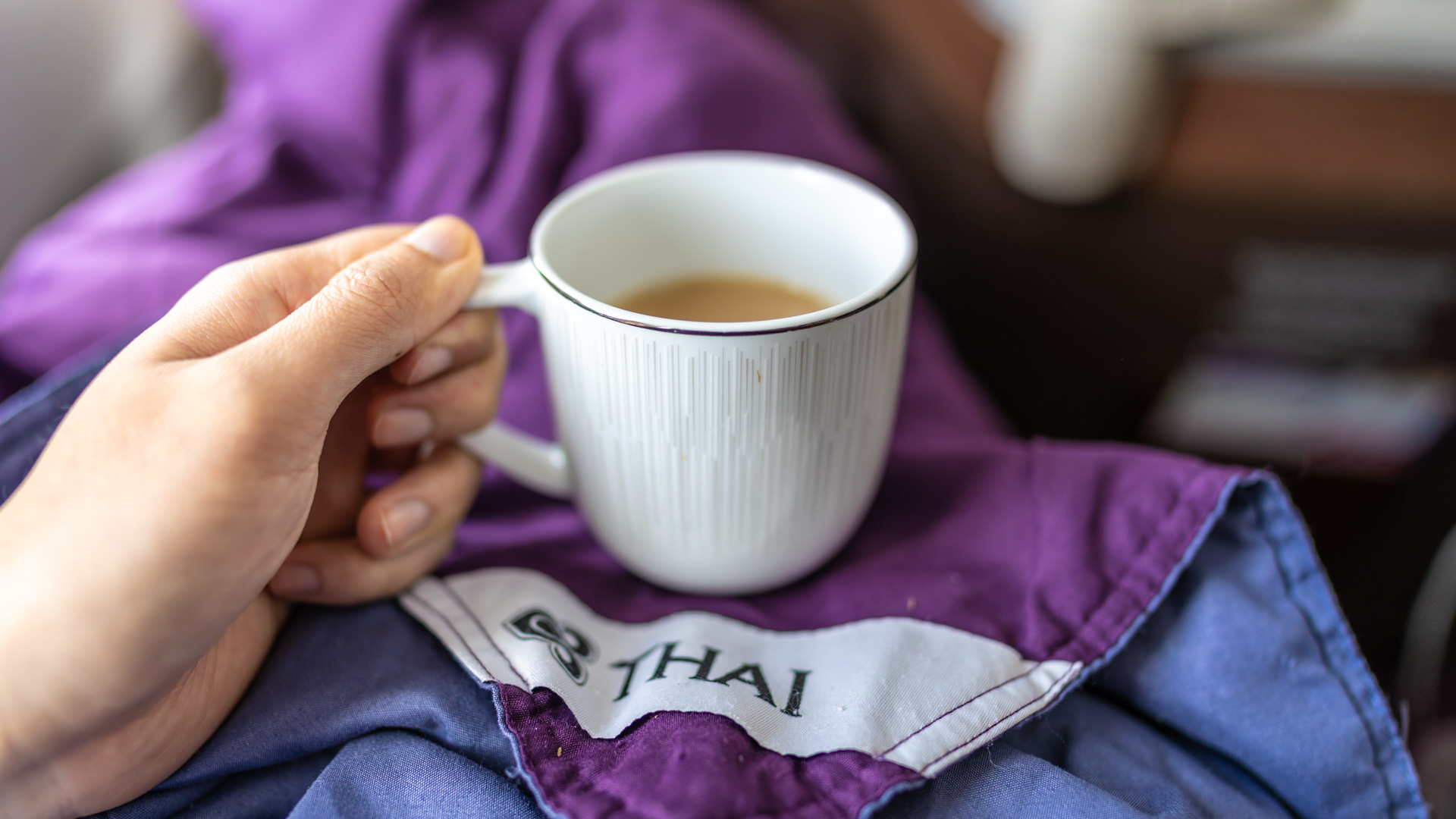 Flight review: Thai Airways Airbus A350 Business Class (Bangkok – Singapore) →
Singapore to Perth on Qantas Business Class
Flight: QF72
Flight time: 5 hours 10 minutes
Points needed: 57,000 Qantas Points
Fees and taxes: SG$201 (AU$215), one-way, per person
Value per point (AU$): 3.65 cents per point – great value
The Qantas International Lounges in Singapore open at 3 pm for the evening bank of flights. Business Class passengers have access to the highly-rated Qantas International Business Lounge, which features 20 huge shower rooms, two 'plates of the day' and a varied buffet. Don't forget to head to the bar and ask for your favourite tipple – I've had an excellent espresso martini there.
If you're flying in First or have Qantas Platinum status, as I do, then the sublime Qantas International First Lounge is the place to be. The restaurant menu ensures you won't leave here feeling anything short of stuffed. From the classic salt and pepper squid to the signature crayfish laksa, I'm completely spoiled for choice.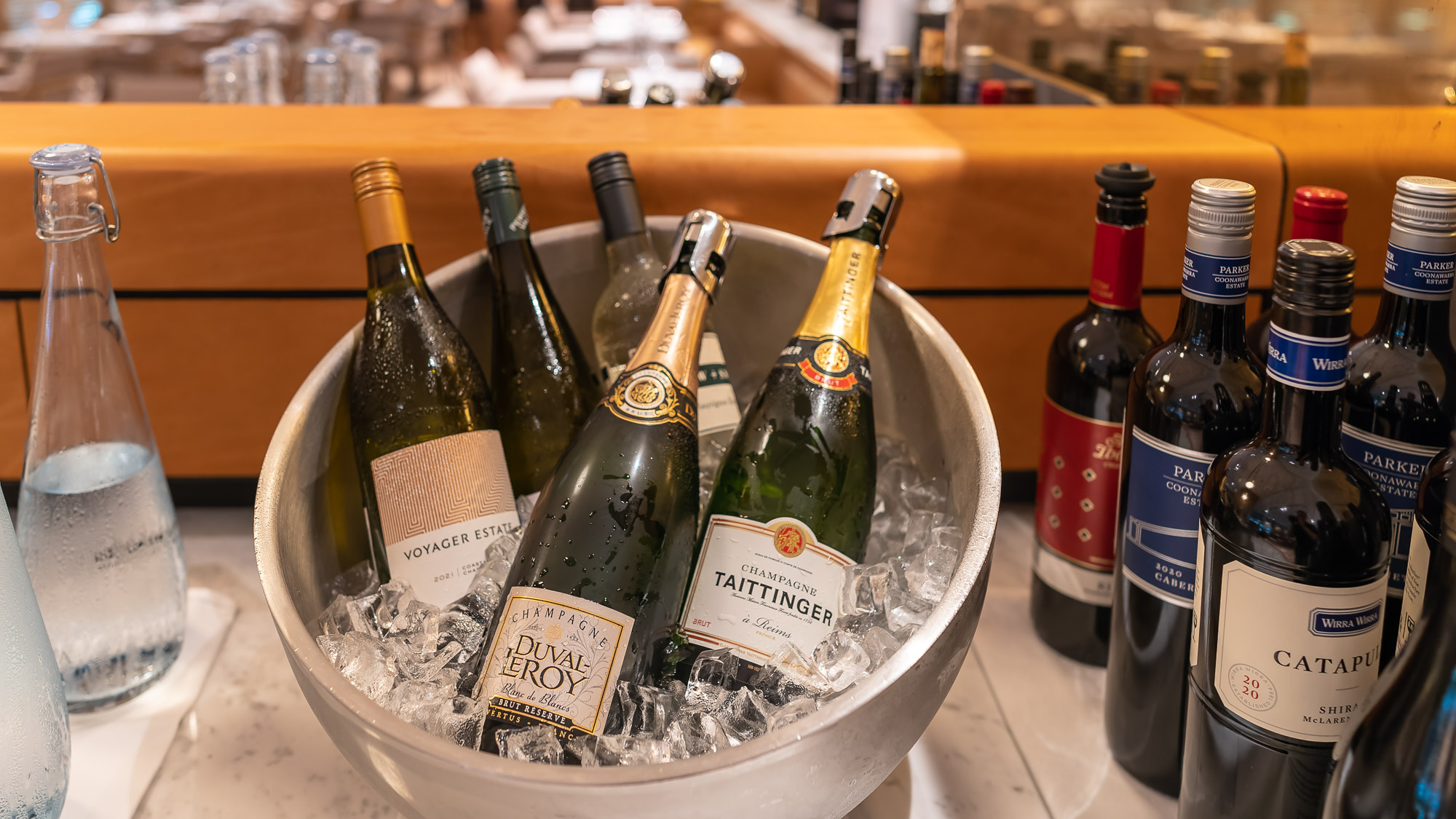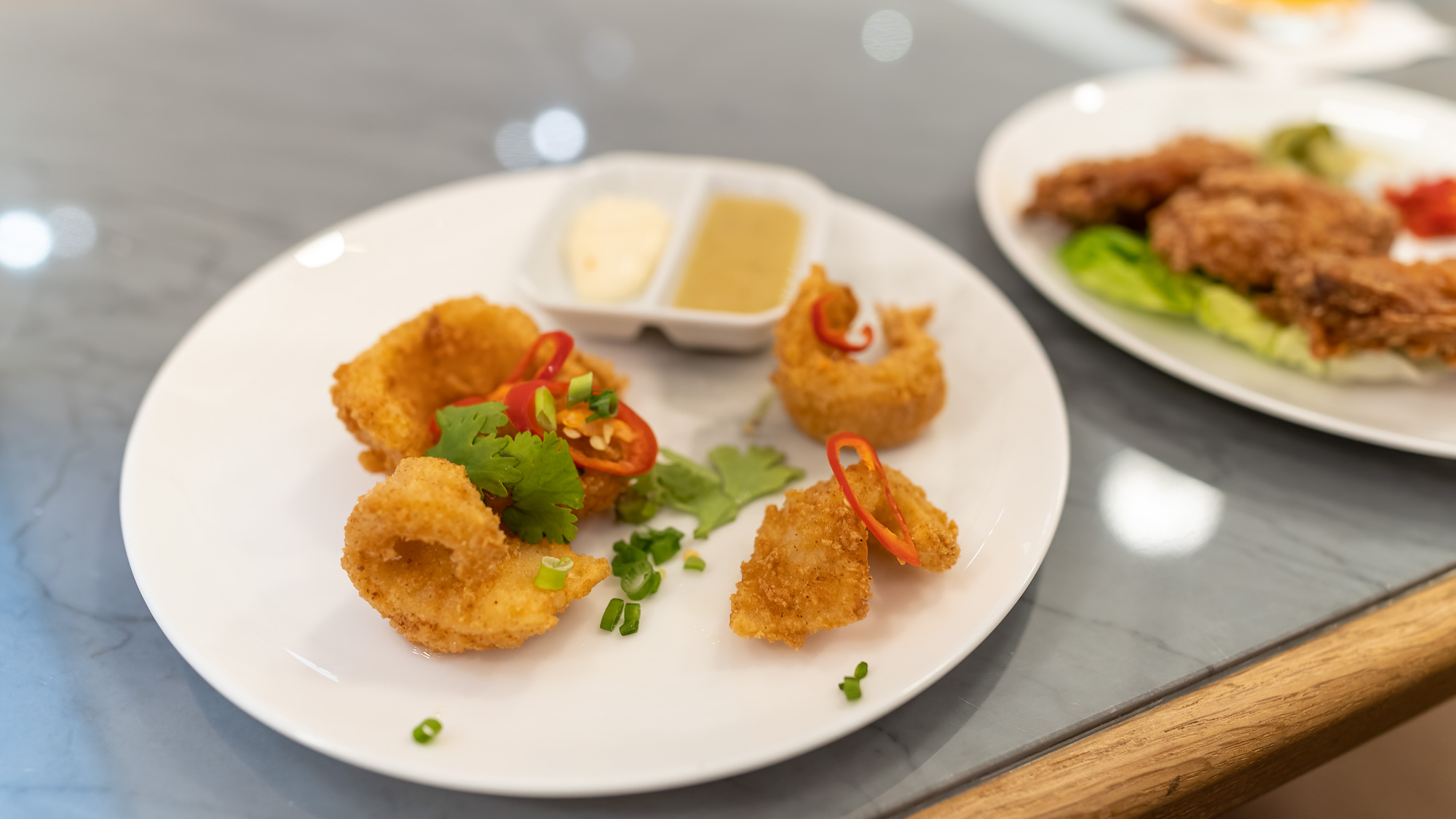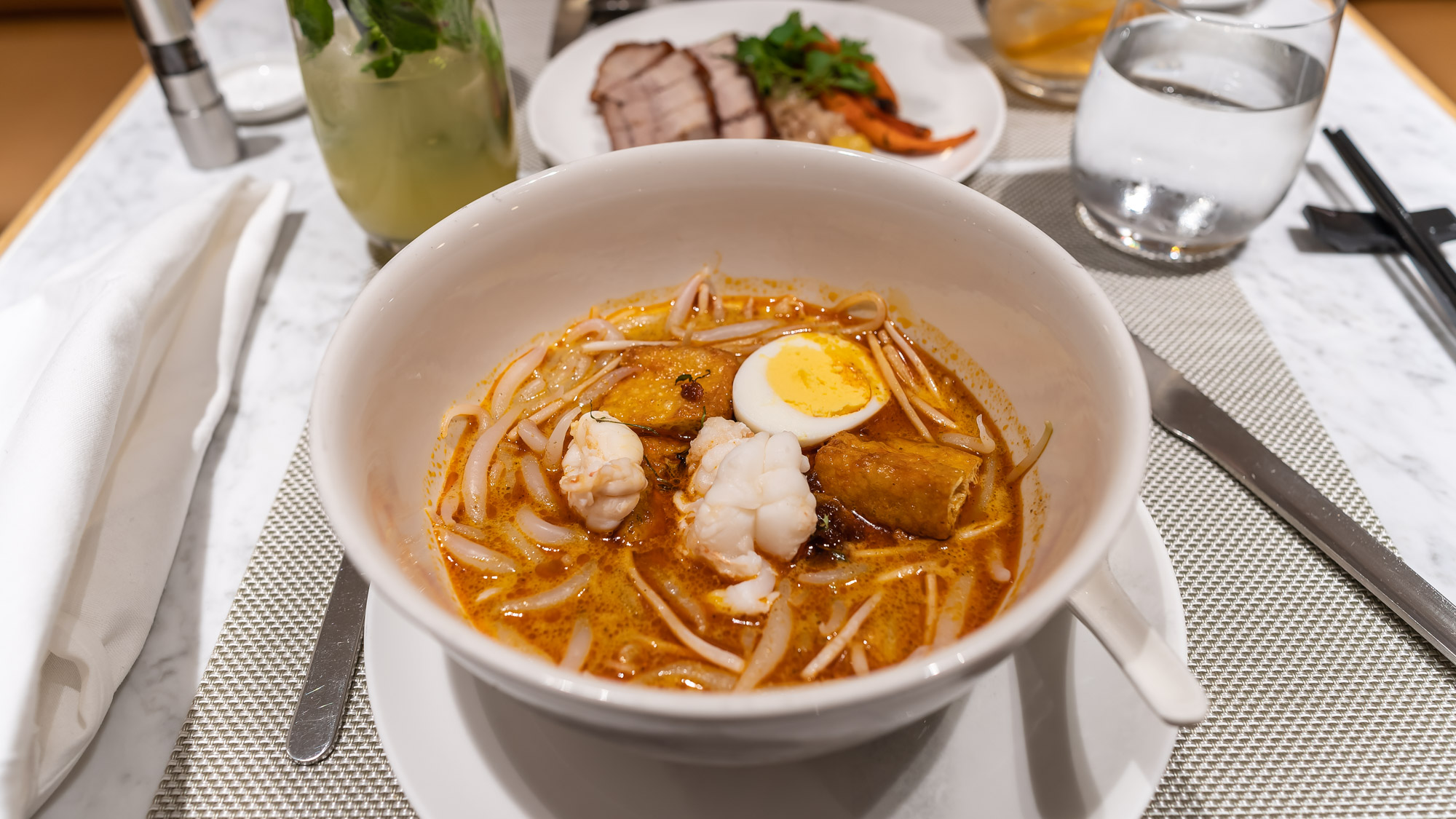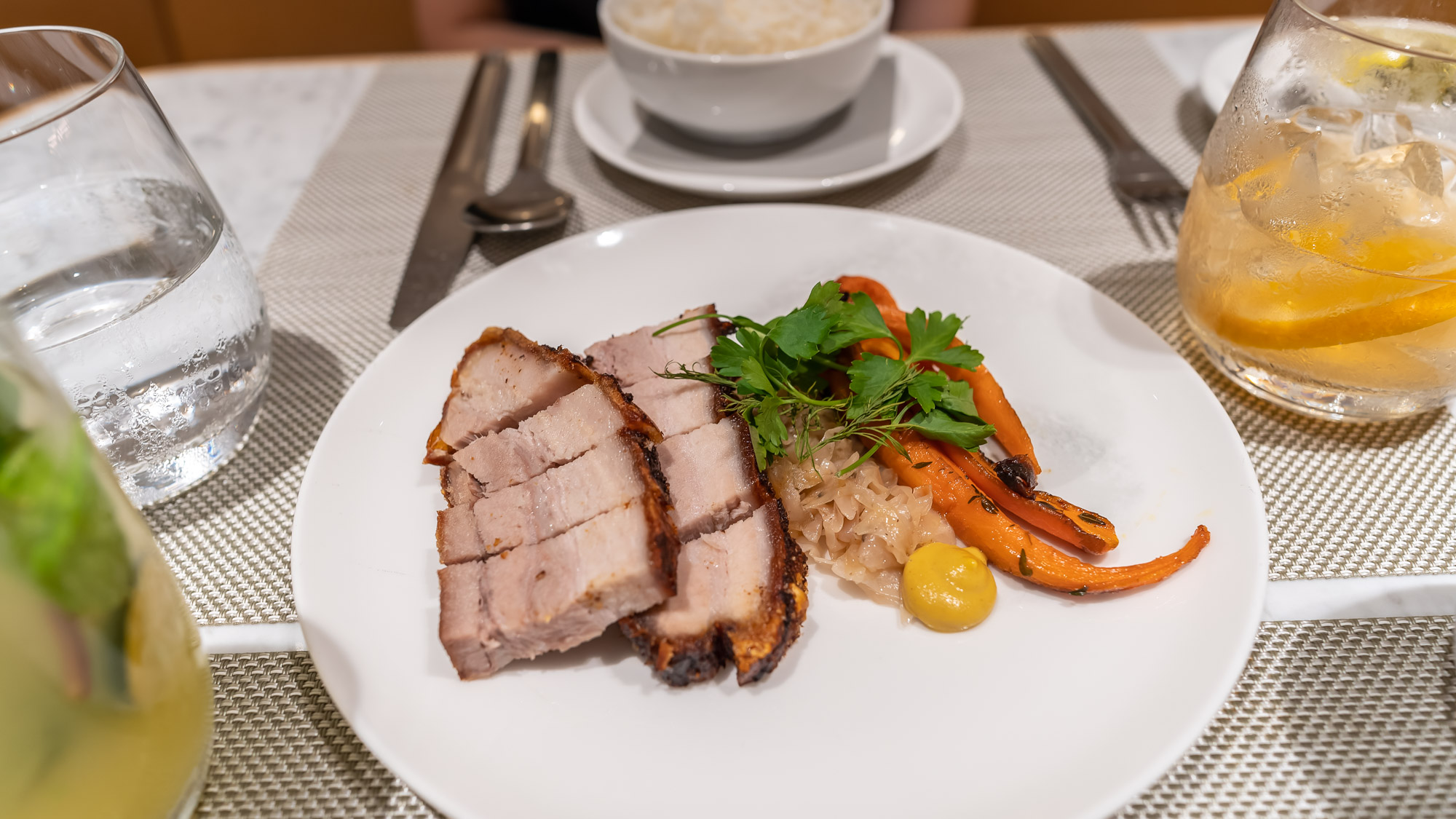 Onboard, my seat is filled with bedding and an amenity kit before departure. A three-course dinner is served shortly afterwards, leaving a few more hours to rest before we arrive back in Perth. If you've managed to land a Business Class seat on the non-stop Qantas Bangkok-Sydney flight, you'll get a similar experience to me – with the addition of PJs and breakfast on arrival.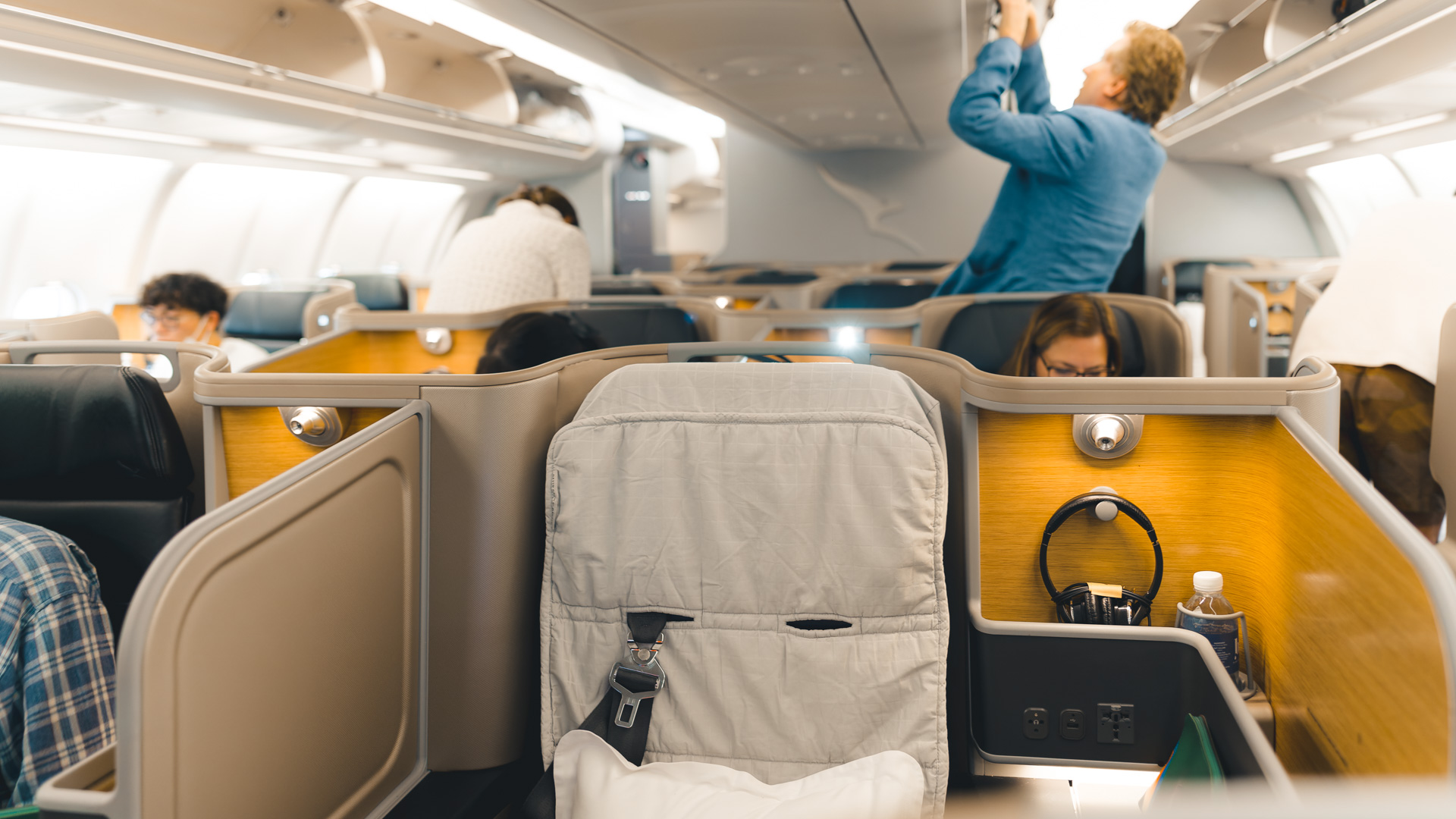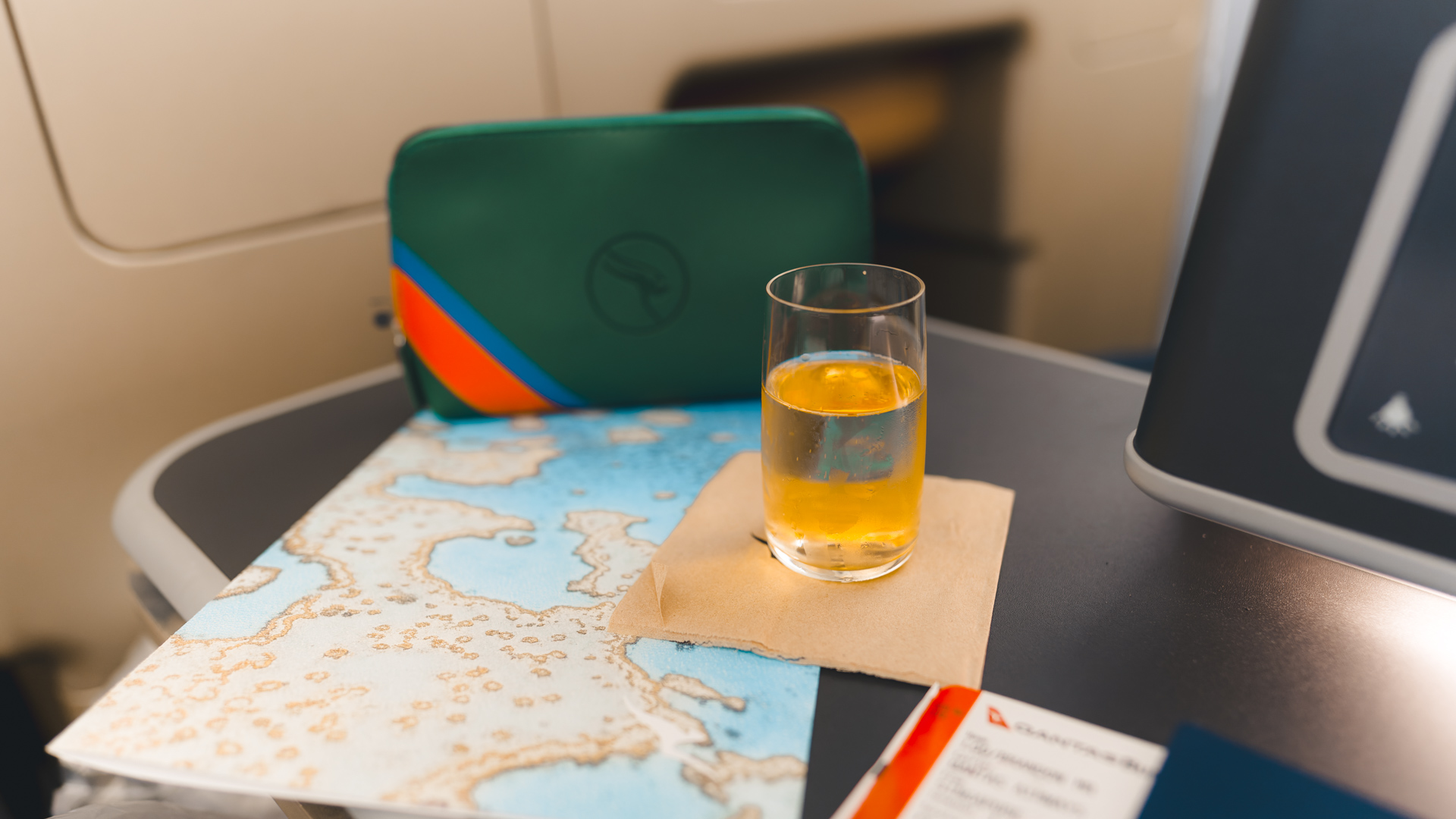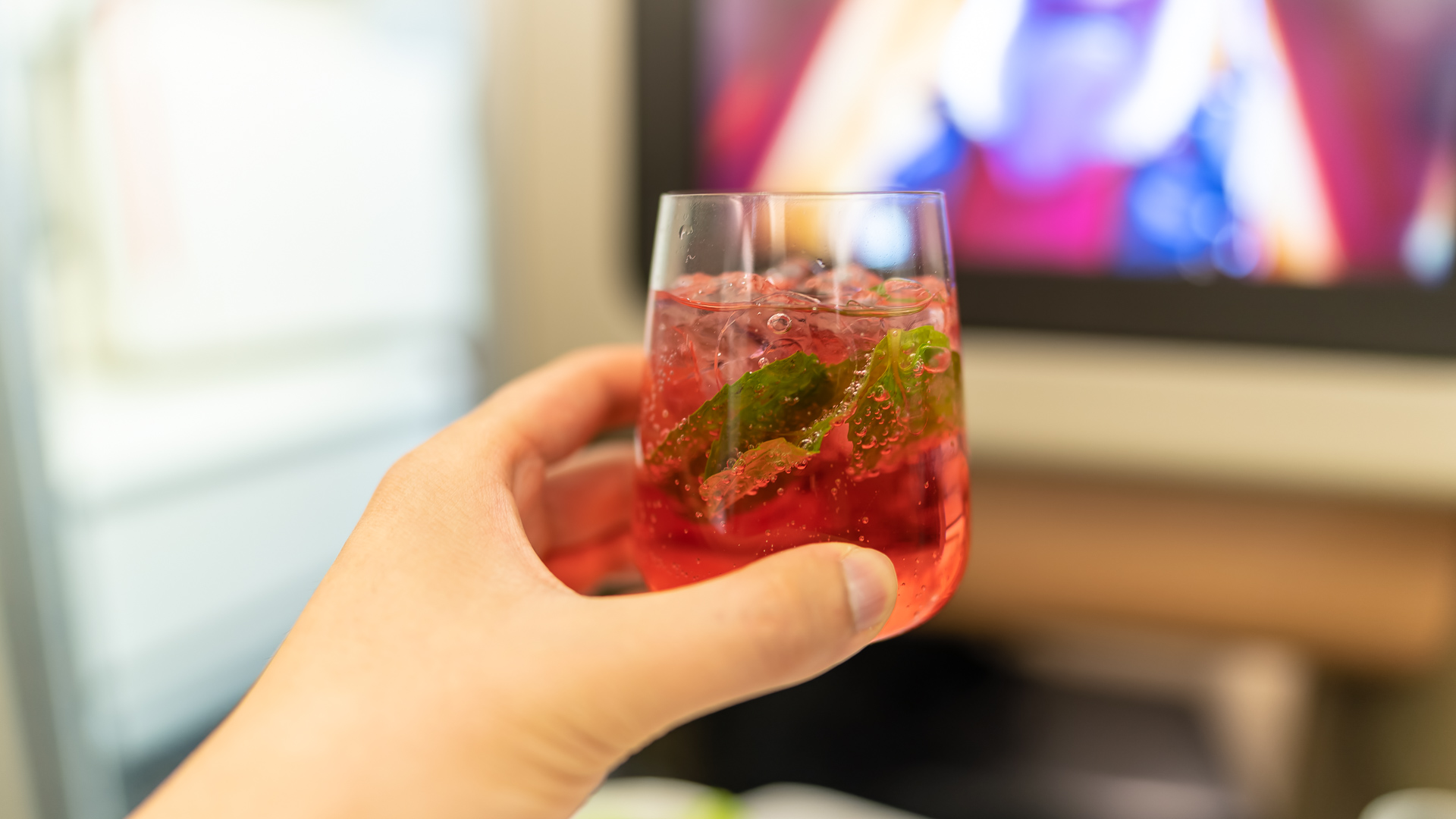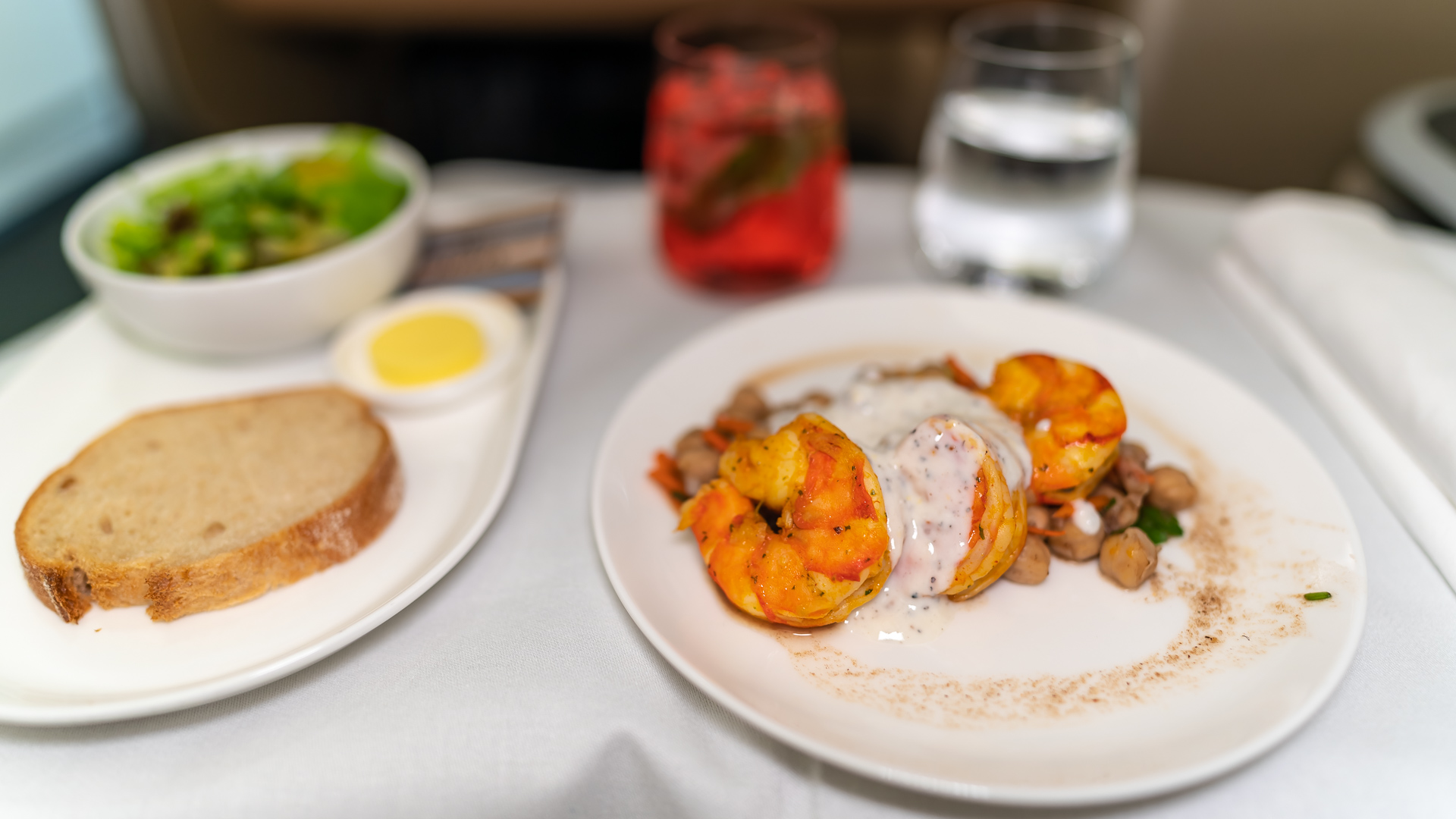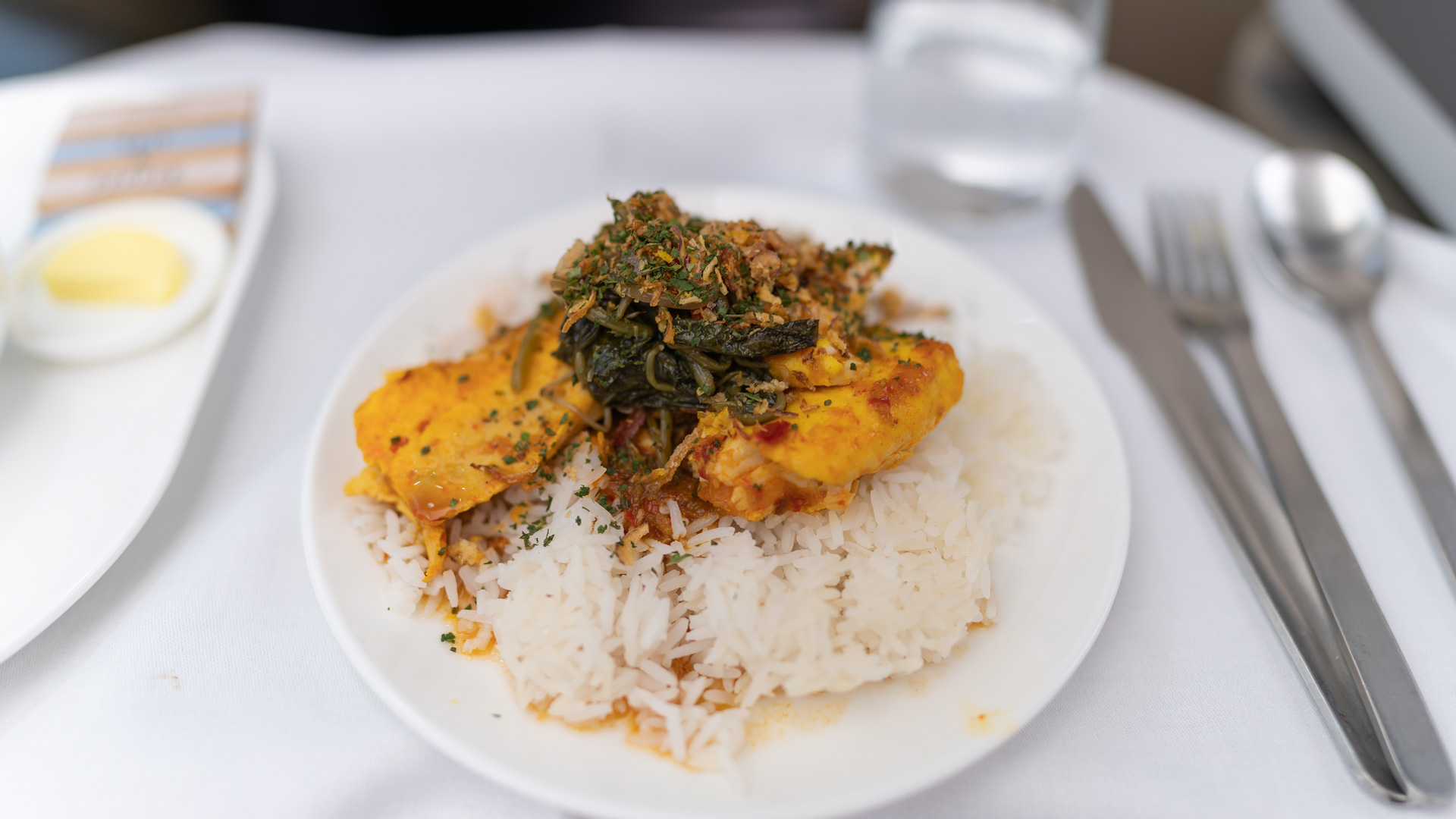 Hacks and tips
General tips for travelling in Bangkok
Download the Grab app – it's the local version of Uber. It's easy to set up an account and book rides (or order food, Uber Eats style) on your phone. I've found Grab rides can sometimes be a little pricier than taxi rides, but it also minimises the risk of getting scammed.
Taxis and tuk-tuks can also be quite cheap. Taxi drivers should always be using the meter, but some flout the rules, so establish that before you get in. For reference, a 14km journey should only cost 100 Baht (AU$4.40) by the meter. Shorter trips within the city would cost even less.
With tuk-tuks, negotiate a price before entering. Don't entertain any offers to go to jewellery shops or tailors or other places that they might want to take you.
It's always good to have some cash on you. 100 Baht notes are very versatile for smaller transactions. If you need to change money at Suvarnabhumi Airport, go to the basement level near the train station for better rates.
The metro and the BTS (SkyTrain) are the two easiest forms of public transport to use in Bangkok. However, the two systems are not connected so you'll need separate tickets for each. Fares start from 16 Baht (AU$0.70).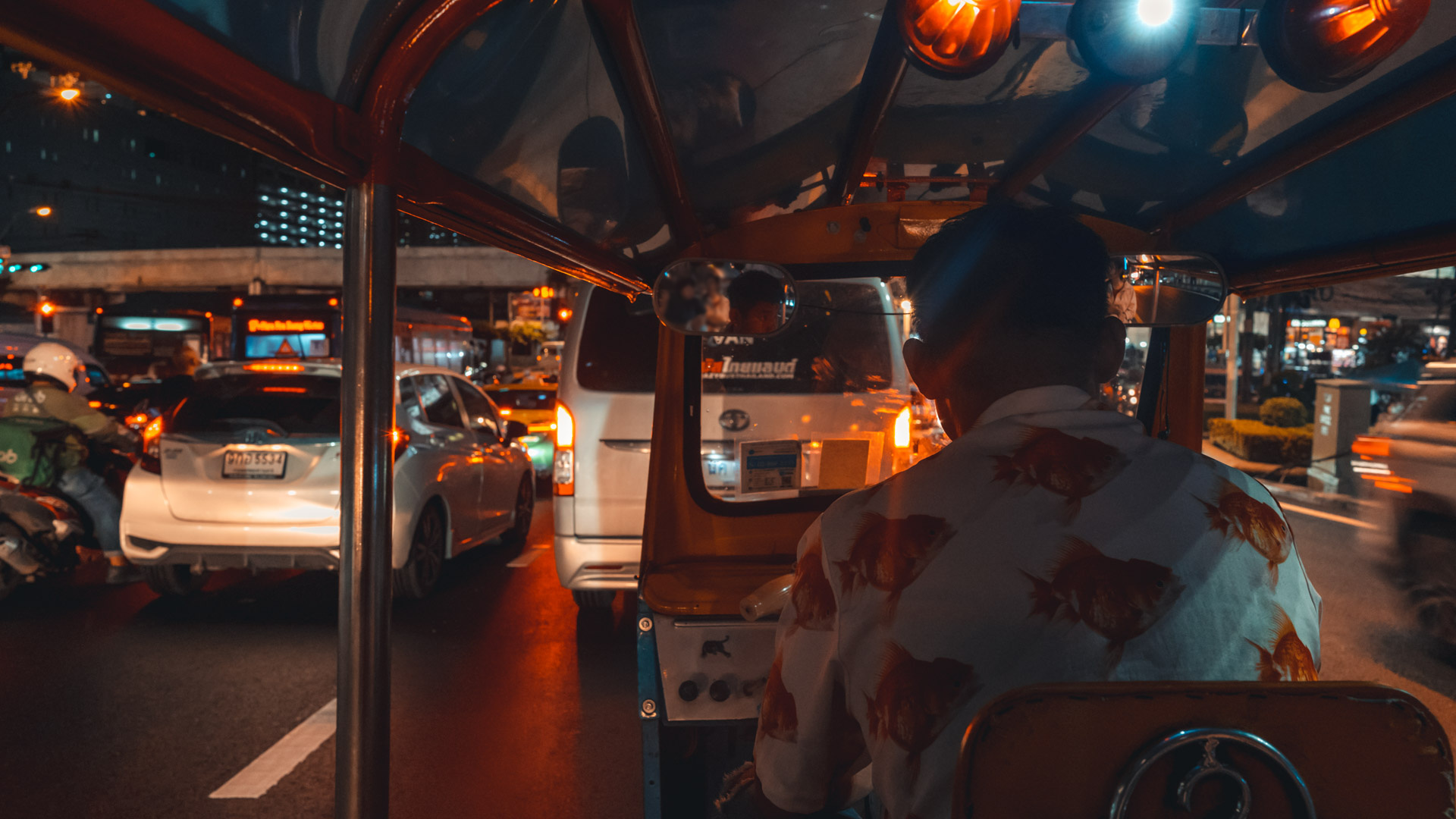 To save
Bangkok is already a fairly affordable city to visit. Food, accommodation and clothing can be quite cheap and of reasonable quality. As noted above, getting around is inexpensive.
At market stalls, you can (and should) negotiate over the prices of goods unless indicated otherwise. Don't haggle on food or in upscale stores, though.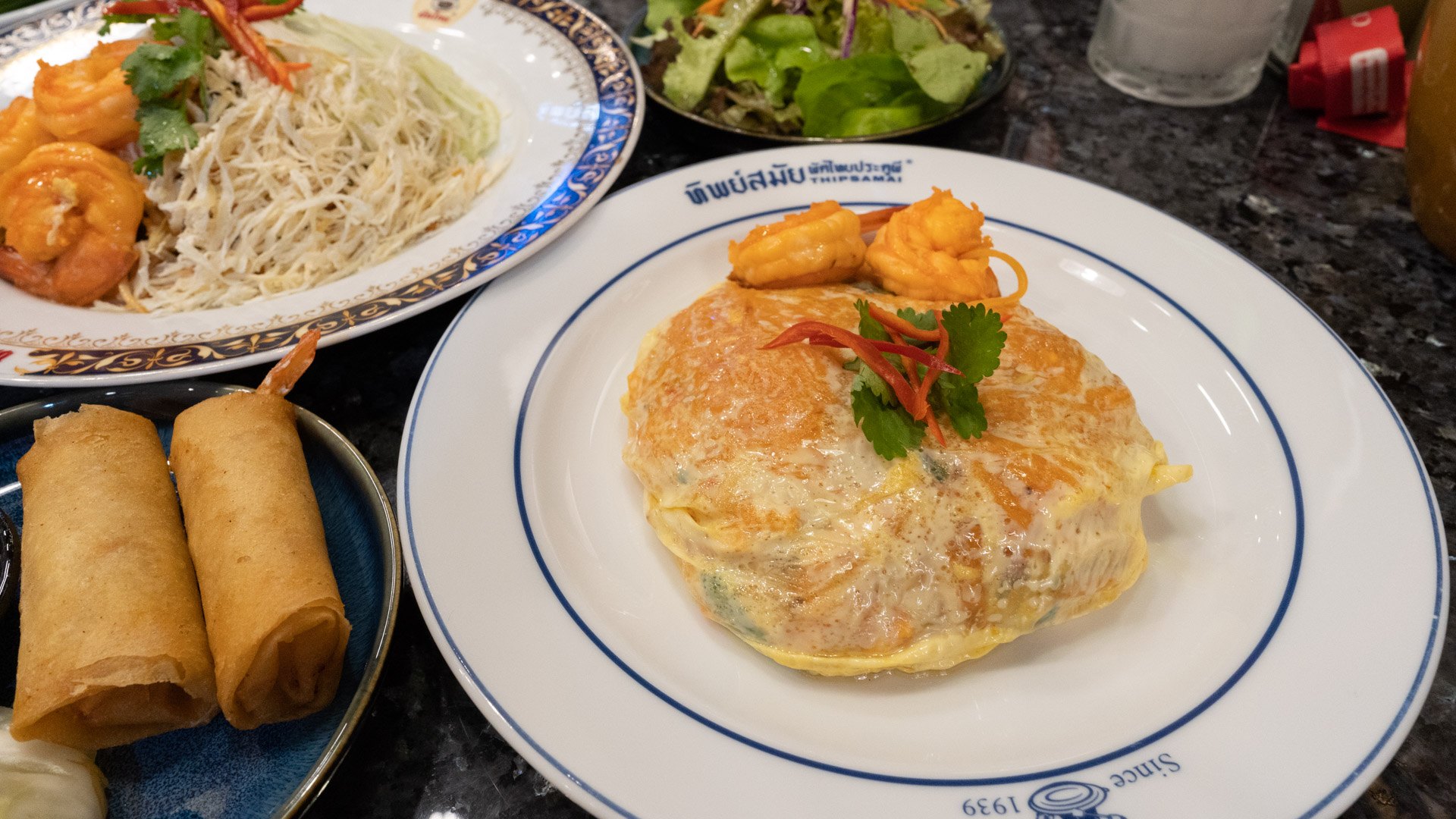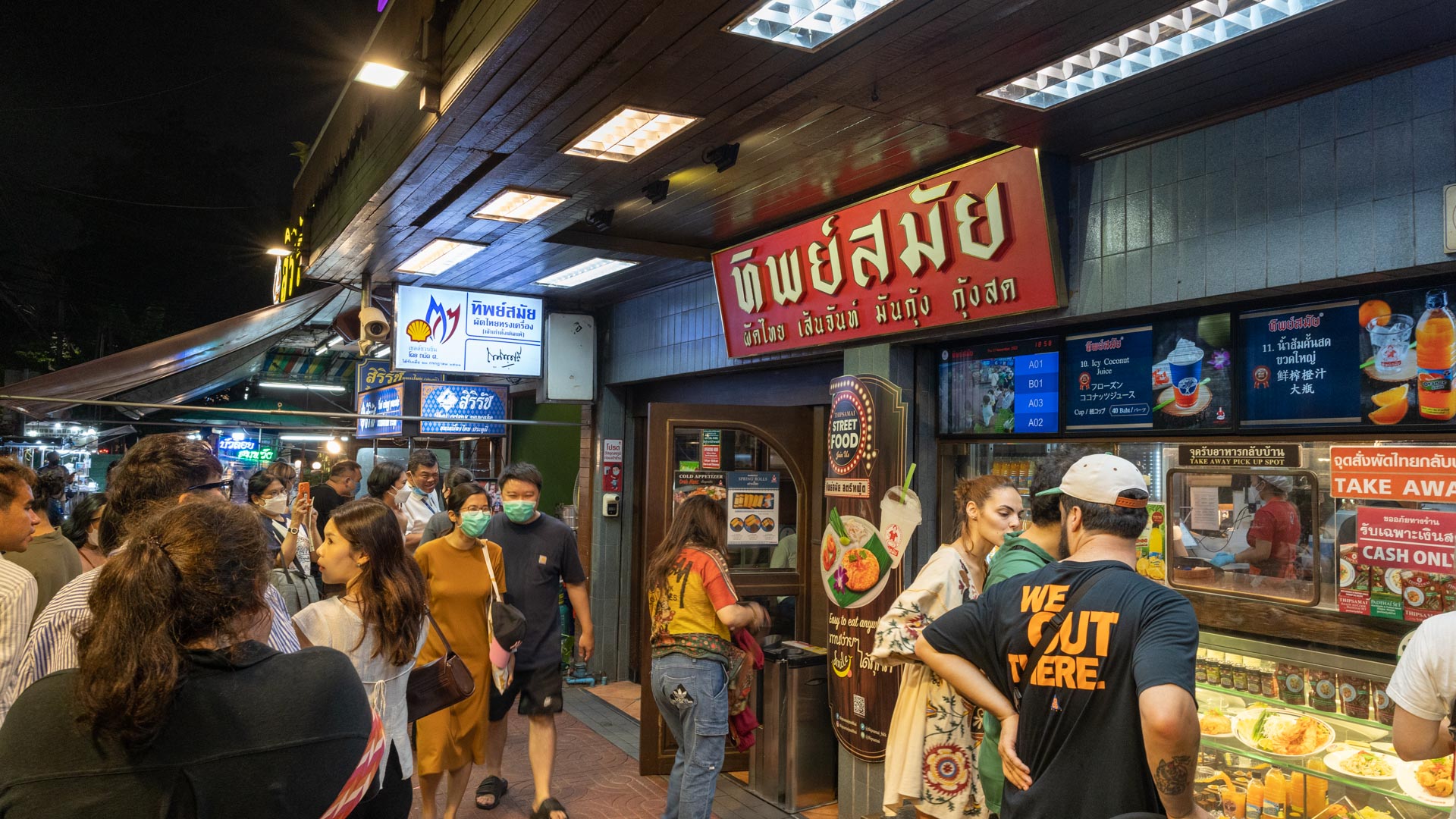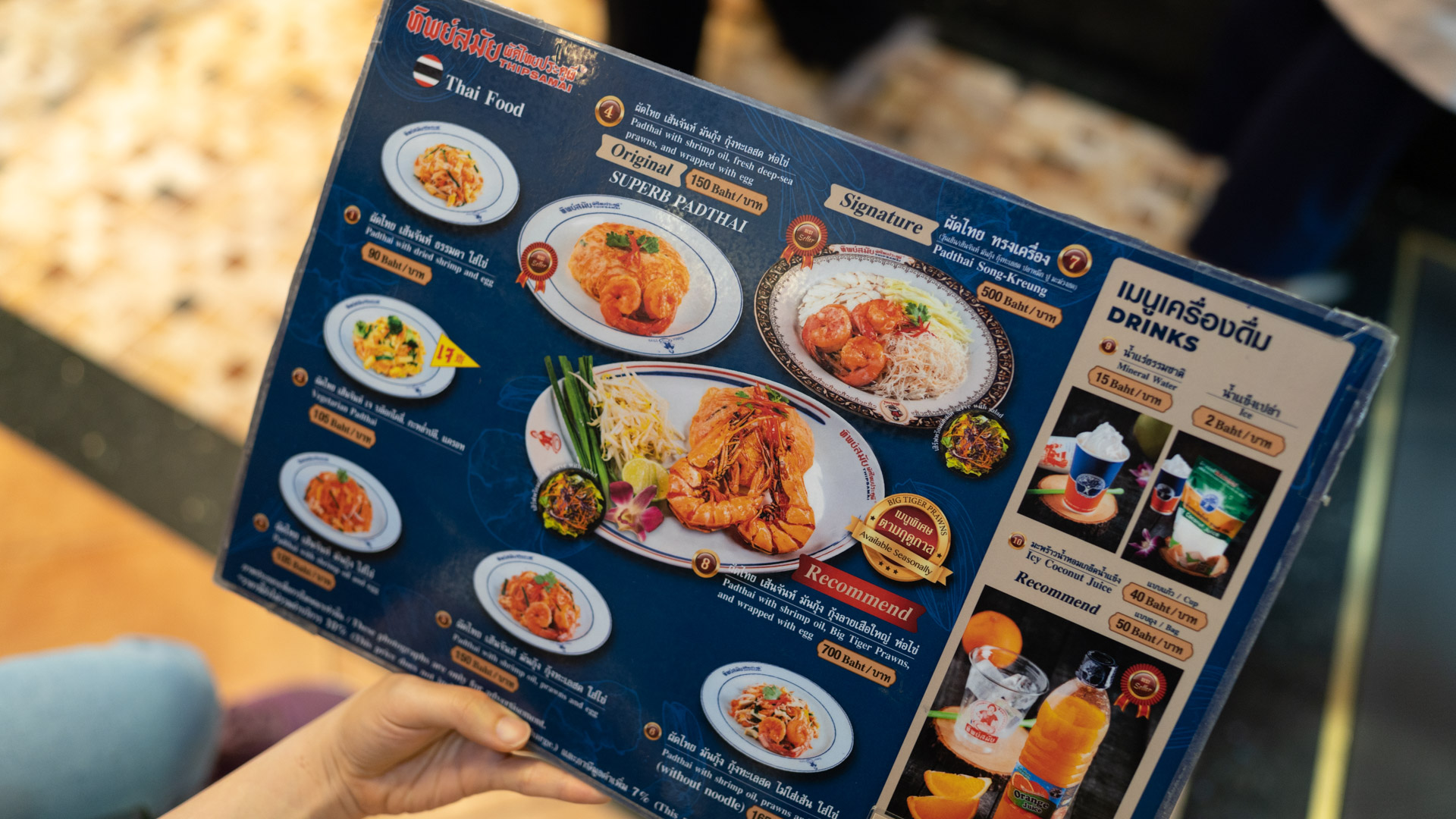 To splurge
Bangkok does high-end luxury well. If your budget stretches, Banyan Tree Bangkok and SO/ Bangkok are two of the best Accor-affiliated properties in the city.
The Michelin Guide Bangkok lists just under 200 restaurants, including street food. Jay Fai is highly popular right now – I went at 6 pm and couldn't get a table, so definitely visit earlier in the day. The crab omelette (1,200 Baht, ~AU$52) is the epitome of indulgent street food. And of course, if you want to venture into dégustations and fine dining, you certainly can.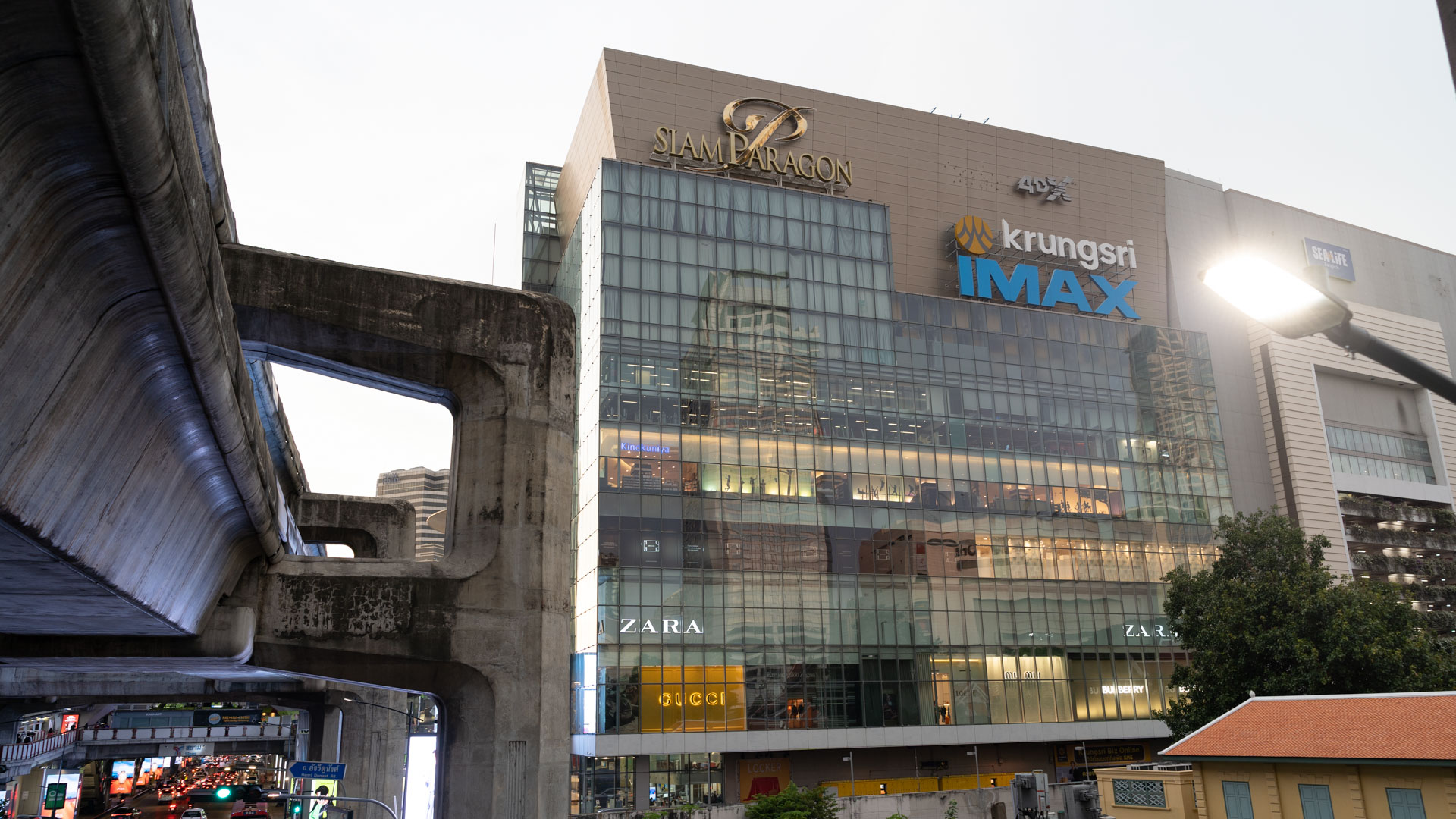 Your Bangkok holiday awaits
It's time to get booking to discover the sights and sounds of Bangkok. Thailand is an ideal holiday destination from Australia for many reasons, and it's relatively easy to get there. The local food is inexpensive, yet nuanced. The sites are wondrous and the locals are exceedingly friendly.
If you haven't already, start saving up your Qantas Points and KrisFlyer miles (and/or Velocity Points) now. You could be jetting off in Business Class before you know it.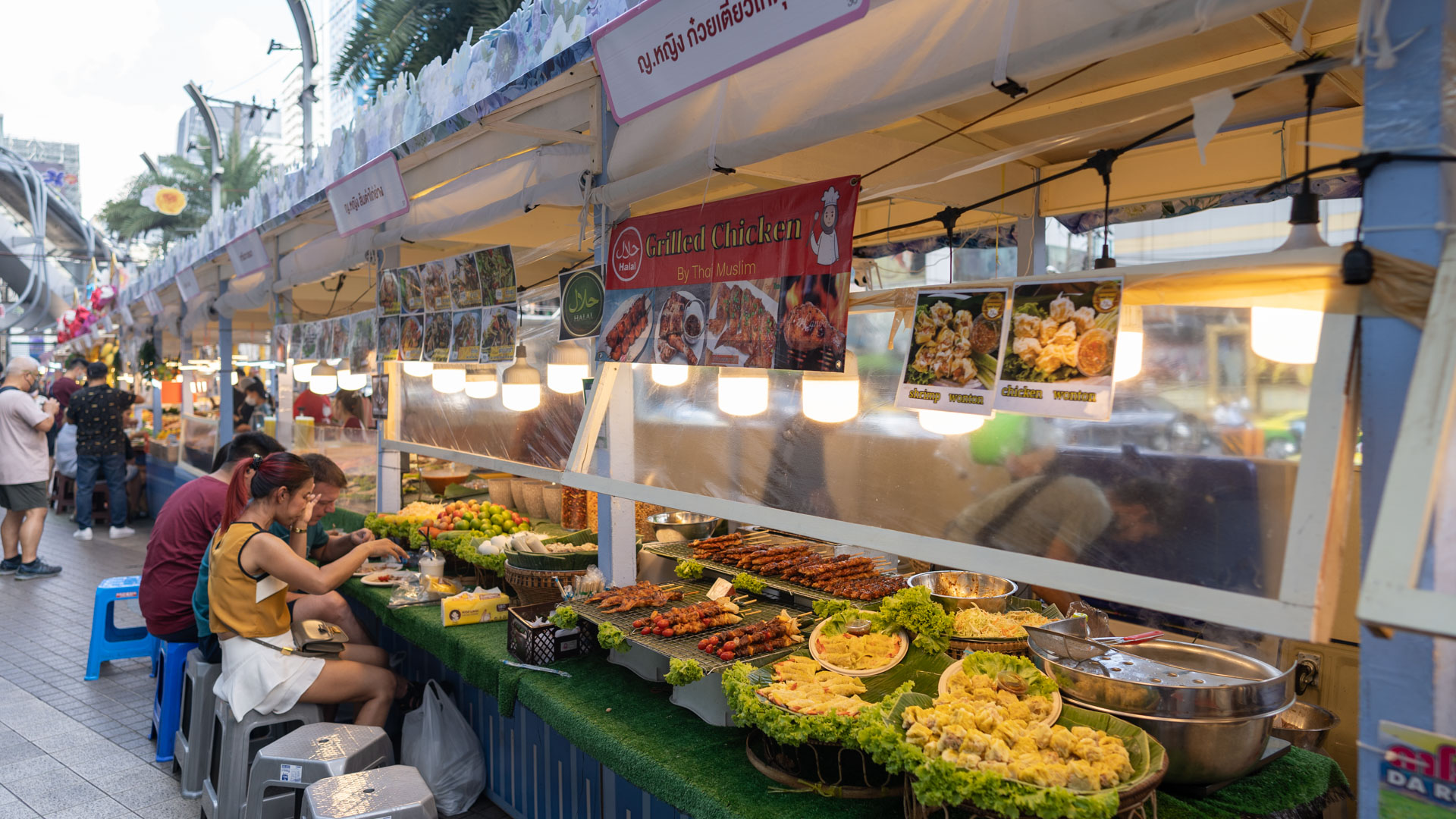 All photography by Brandon Loo, who travelled at Point Hacks' expense.
Five nights in Bangkok + Business Class flights for under $1,100 with KrisFlyer miles and Qantas Points
was last modified:
October 10th, 2023
by