Last year, my partner and I flew to Europe, Japan and Hong Kong in Business Class on a oneworld Classic Reward redemption fare. This year, we again flew around the world in Business Class and stayed in 4- and 5-star hotels, using points almost all the way.
Thanks to lessons learned here on Point Hacks, we travelled for six weeks and spent less than $10,000 on all our transport and accommodation.
Case study: Hacking around the world in Business Class for less than $10,000
Accumulating the points
I have written previously that I am fortunate enough to run a small business, so most of my points earn comes from paying tax, primarily using RewardPay. The remainder of the points for this trip came from:
Note these bonus points promotions contributed nearly 140,000 points (about a quarter of the total) for the booking. Keep an eye out for double- and triple-point banger offers such as these—they are a quick and easy way to boost points for expenditure which you may incur anyway.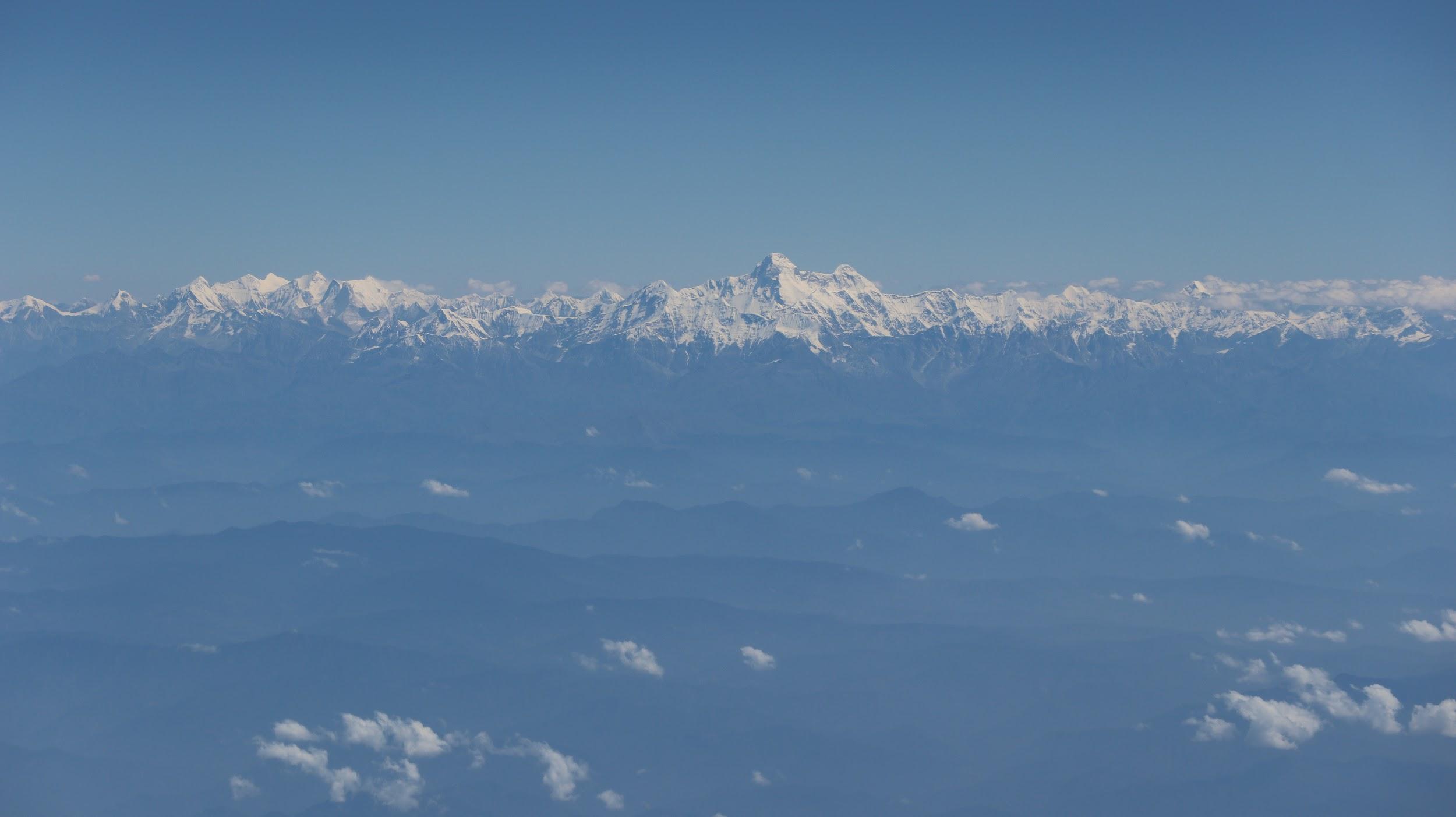 We saw Mount Everest on our way from Bangkok to Helsinki
Where did we fly?
The full itinerary of the Qantas oneworld Classic Reward, all in Business Class, ended up as follows:
Sydney – Hong Kong (overnight) – Singapore
Singapore – Bangkok (overnight) – Helsinki
Helsinki – New York – Orlando
Orlando – Los Angeles (overnight) – Honolulu
Honolulu – Osaka
Tokyo – Sydney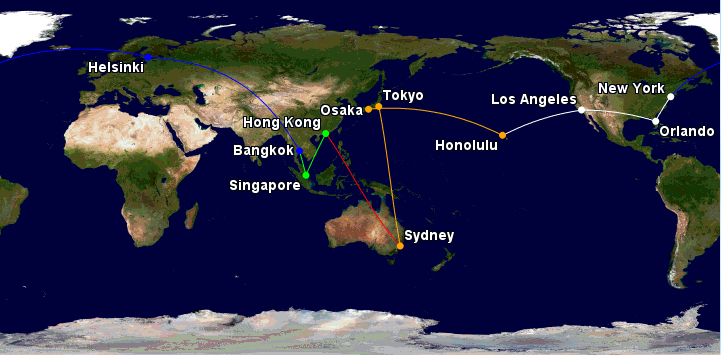 The overnight stays were carefully planned to count as transfers (less than 24 hours) rather than stopovers (24+ hours).
Ad – Scroll down to continue reading.Minimum spend, terms & conditions apply.
The three P's
In my mind, the key to booking any multi-leg redemption itinerary is planning, practice and patience.
Planning: Our route was specifically designed to avoid flying British Airways and Qatar Airways as these airlines have amongst the highest fees and taxes of Qantas' partners. Compared to my previous trip in 2017, I saved a total of $560 in fees and taxes by keeping British Airways out of my itinerary—this was well worth the research
Practice: It is important to avoid surprises when booking a multi-leg itinerary because it is easy to panic and make a bad decision when your preferred itinerary is not available. I ran trial bookings in the Qantas engine so I was entirely clear about availability and fees before I booked
Patience: The golden rule is to wait and book all your flights in one transaction, however, I did break the rule to grab rare Business Class seats on American Airlines and then added the rest of the itinerary about two weeks later. This meant I incurred a 5,000-point change fee per passenger
Do not forget your seats
SeatGuru has seat maps of just about every airline and aeroplane combination, so it is possible to check if the booking engine has automatically allocated a good seat.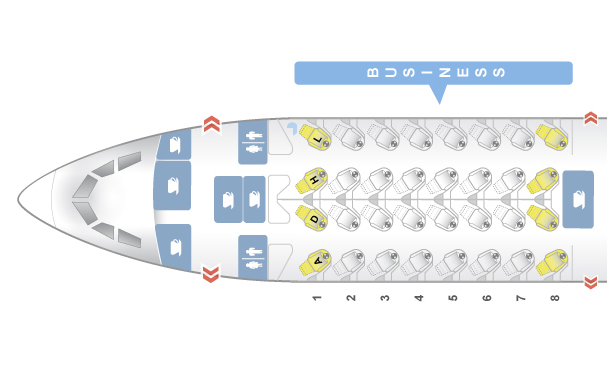 The Finnair A350 seat map from SeatGuru. We changed out of Row 1 after seeing that this helpful site said they were not good seats
You can change your seat from the one allocated by Qantas by managing your booking on the respective airline website using the six-character passenger name record (PNR). The PNR allocated by Qantas is valid on the British Airways, Finnair, Cathay Pacific and American Airlines websites. For any flights on Japan Airlines booked through Qantas, you must call the local customer service line to change your seat allocation. You can reach out to some airlines via direct message on Twitter.
Summing up: is it worth all the effort?
Absolutely! The retail value of this itinerary was $40,000+ per passenger. Instead, I paid 280,000 Qantas Points (plus a 5,000-point change fee) and $820 in fees and taxes per person (Qantas RTW will increase to 318,000 from 18 September 2019 onwards). That gave me a whopping redemption value of nearly 14 cents per point!
The oneworld Classic Flight Reward is surely one of the best uses of Qantas points.
In the next instalment, I go on to explain how I redeemed points for hotel stays.
Case study: Hacking around the world in Business Class for less than $10,000 (Part 1)
was last modified:
April 21st, 2022
by