Whether it's for a well-deserved break or simply a leisure trip to revisit family and friends, it's gradually getting easier again to fly around Australia for domestic trips. We've taken a comprehensive look at Qantas, Virgin Australia, Rex and Jetstar to provide you with this summary on the best overall airline for taking a holiday, flying Economy.
(If you usually fly Business Class within Australia for work or leisure, then read our companion guide on the best airlines for business travellers.)
Airline ticket inclusions in Economy
Our airlines offer multiple pricing levels in Economy, reflecting different levels of flexibility and in some cases, comfort. Here's is a concise rundown of what a standard passenger will get on a domestic ticket:
Check-in and carry-on luggage
Qantas has the most generous carry-on luggage policy, although Virgin Australia passengers who buy the Economy X upgrade or who have Velocity Gold or Platinum status can enjoy a similar boosted balance. Jetstar's Max Bundle includes the most check-in luggage.
Qantas
Red e-Deal
23kg check-in
14kg carry-on
–
Flex
Same for all fares

Virgin Australia
Getaway
23kg check-in
7kg carry-on
Elevate
Same for all fares

Freedom
Same for all fares

Rex
Promo
23kg check-in
7kg carry-on
Saver
Same for all fares

Flex
Same for all fares

Jetstar
Starter Fare
No check-in bags
7kg carry-on
Plus Bundle
20kg check-in
7kg carry-on
Max Bundle
30kg check-in
7kg carry-on
Meals and entertainment
Only Qantas has in-seat inflight entertainment on selected Boeing 737s and all Airbus A330s, while the remainder have streaming entertainment. Most aircraft now has free WiFi on domestic flights. Virgin Australia offers free wireless streaming entertainment on its Boeing 737s.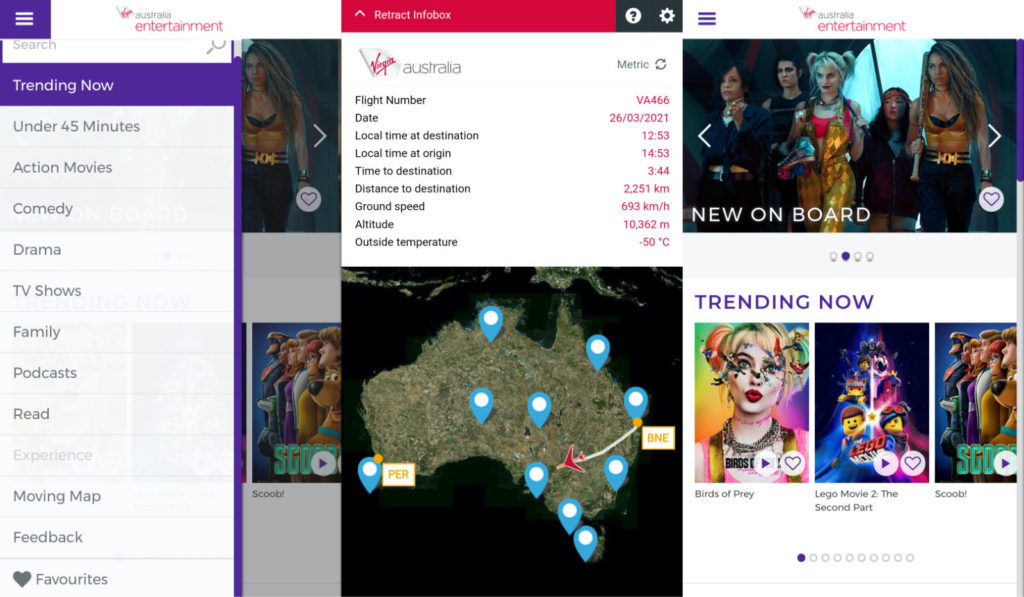 Qantas includes hot meals and beverages on most flights, being a full-service carrier. Virgin still offers free tea, coffee and water, but everything else must be purchased onboard. Rex includes a light snack with all fares while Jetstar bundles include an inflight meal deal.
Qantas
Red e-Deal
Meals + drinks inclusive
Entertainment + WiFi*
(*still rolling out)
–
Flex
Same for all fares


Virgin Australia
Getaway
Water/tea/coffee
Buy onboard food and drinks
Streaming entertainment
Elevate
Same for all fares


Freedom
Same for all fares


Rex
Promo
Snack + water/tea/coffee
Saver
Same for all fares
Flex
Same for all fares
Jetstar
Starter Fare
None
Plus Bundle
Inflight meal deal
Max Bundle
Inflight meal deal
Seat selection and legroom
Both Qantas and Virgin Australia include free standard seat selection from the start, while Rex's Promo fares offer the service from $6. Extra legroom seats are extra for all airlines, except for Jetstar Max Bundle fares which include it as part of the bundle.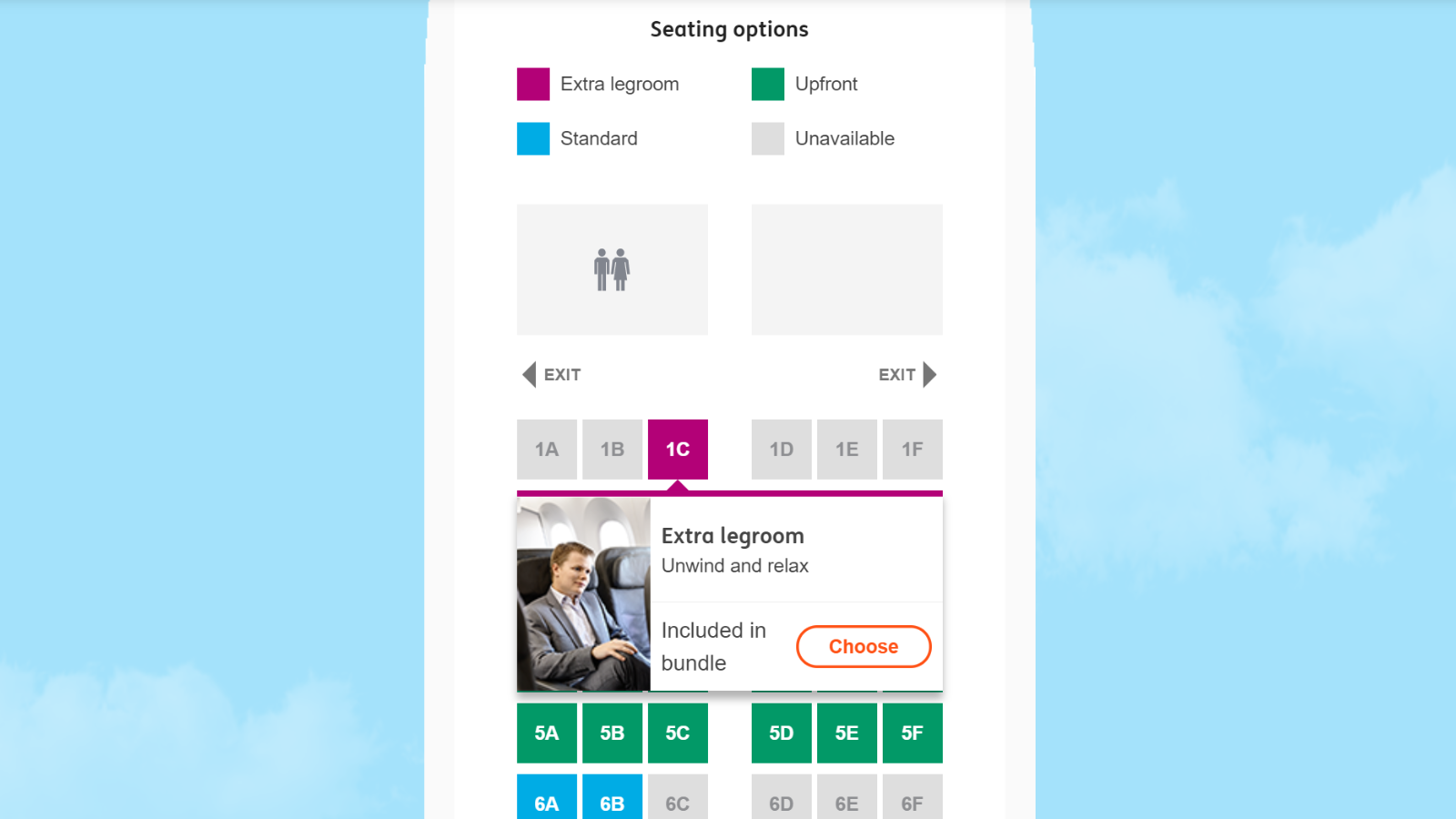 Seat pitch is the measure of the distance between the back of one seat to the back of the seat in front, so it's not a true measure of legroom. However, a bigger seat pitch means more legroom overall. Jetstar's standard seat pitch is the smallest at 29 in (73.7cm). Most Qantas, Virgin and Rex flights offer 30-31 in of pitch, which is the standard.
One exception are Qantas and Virgin's regional Airbus A320s, which do have a tighter seating arrangement starting from 28 inches (71 cm).
Qantas

Standard seat pitch:
71cm to 78.7cm
Red e-Deal
Standard seating free
–
Flex
Same for all fares
Virgin Australia

Standard seat pitch:
74.9cm to 78.7cm
Getaway
Standard seating free
Elevate
Same for all fares
Freedom
Same for all fares
Rex

Standard seat pitch:
76.2cm to 78.7cm
Promo
Seat selection from $6
Saver
Standard seating free
Flex
Upfront seating free
Jetstar

Standard seat pitch:
73.7 cm
Starter Fare
Seat selection fee
Plus Bundle
Standard seating free
Max Bundle
Extra legroom seating free
Changes and cancellations
Note that this table shows the standard airline ticket policy – it may be overridden by COVID-19 change and cancellation policies which are far more generous. See our separate guide for those coronavirus travel waivers.
Qantas
Red e-Deal
Changes permitted (fee)
No cancellations
–
Flex
Changes permitted (fee)
Cancellations permitted (fee)
Virgin Australia
Getaway
Changes permitted (fee)
No cancellations

Elevate
Changes permitted before 30 days
Changes within 30 days (fee)
Cancellations permitted (fee)
Freedom
Changes permitted
Cancellations permitted

Rex
Promo
Changes permitted (fee)
No cancellations
Saver
Changes permitted
Cancellations permitted (fee)
Flex
Changes permitted
Cancellations permitted (fee)
Jetstar
Starter Fare
Changes permitted (fee)
No cancellations
Plus Bundle
Changes permitted
No cancellations
Max Bundle
Changes permitted
Cancellations to credit
Points and loyalty perks
Rex doesn't offer a frequent flyer program for individuals yet. Jetstar passengers can opt to earn Qantas Points and Status Credits if they choose a bundle. Naturally, Qantas and Virgin Australia passengers can earn and use points with Qantas Frequent Flyer and Velocity Frequent Flyer respectively.
Qantas
Red e-Deal
Qantas Points + SCs
Upgrade to Business
–
Flex
More Qantas Points + SCs
Upgrade to Business for less
Virgin Australia
Getaway
Velocity Points + SCs
Upgrade to Business

Elevate
More Velocity Points + SCs
Upgrade to Business

Freedom
Most Velocity Points + SCs
Upgrade to Business for less
Platinum complimentary upgrades
Rex
Promo
None yet
Saver
None yet
Flex
None yet
Jetstar
Starter Fare
None
Plus Bundle
Qantas Points + SCs
Max Bundle
More Qantas Points + SCs
Airline ticket costs: overall value-for-money
Many leisure travellers will be 'price sensitive', meaning their primary concern is finding the cheapest fare. Because of this, airlines have a range of strategies around ticket prices to entice travellers. In general, the ticket cost of each airline is tied to what they offer in the fare, as explained in the previous section.
Qantas will usually have the most expensive fares on any given route as a full-service airline, followed by Virgin and Rex competing in the mid-market sector, then Jetstar as a low-cost carrier with limited inclusions unless you buy a bundle.
Here's one example route where all airlines operate and are competing very heavily: Sydney to Melbourne with the lowest available prices in July 2021 shown below.
Qantas
Red e-Deal
$99
–
Flex
$522
Virgin Australia
Getaway
$39
Elevate
$159
Freedom
$299
Rex
Promo
$39
Saver
$119
Flex
$299
Jetstar
Starter Fare
$30
Plus Bundle
$75
Max Bundle
$115
Sample one-way Economy Melbourne-Gold Coast during mid-July 2021
At these prices, Virgin and Rex's sale Economy fares offer the best value, with its $39 fares including a 23kg checked baggage allowance. Note Virgin has no free inflight snacks while Rex offers a small refreshment. Virgin sale fares do earn points and Status Credits though, plus other perks such as lounge access if you have single-access passes or Velocity Gold and Platinum status.
Jetstar's Max Bundle is also a good choice overall if you're looking for extra-legroom seating and 30kg baggage included in your ticket, as well as some flexibility on the ticket. Qantas' lounge-worthy passengers can use those facilities before Jetstar flights, though be aware sometimes the lounge and Jetstar gate are in different terminals.
Qantas' fares are the most expensive of the lot by a significant margin, but you do get full-service onboard including a hot meal on most flights. Once again, if you have complimentary lounge passes or elite Qantas Frequent Flyer status, then that may sway you to stay with the Flying Kangaroo.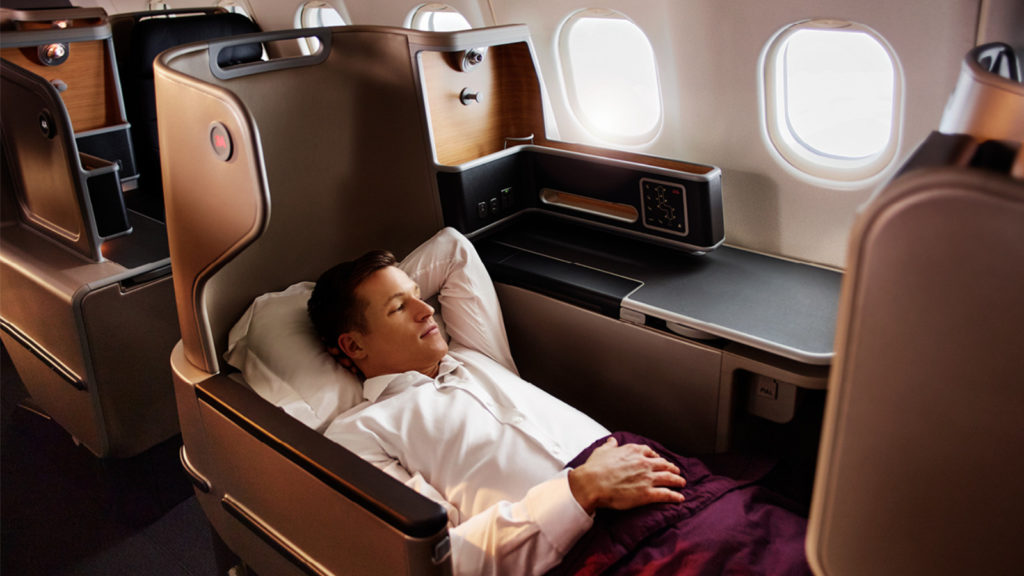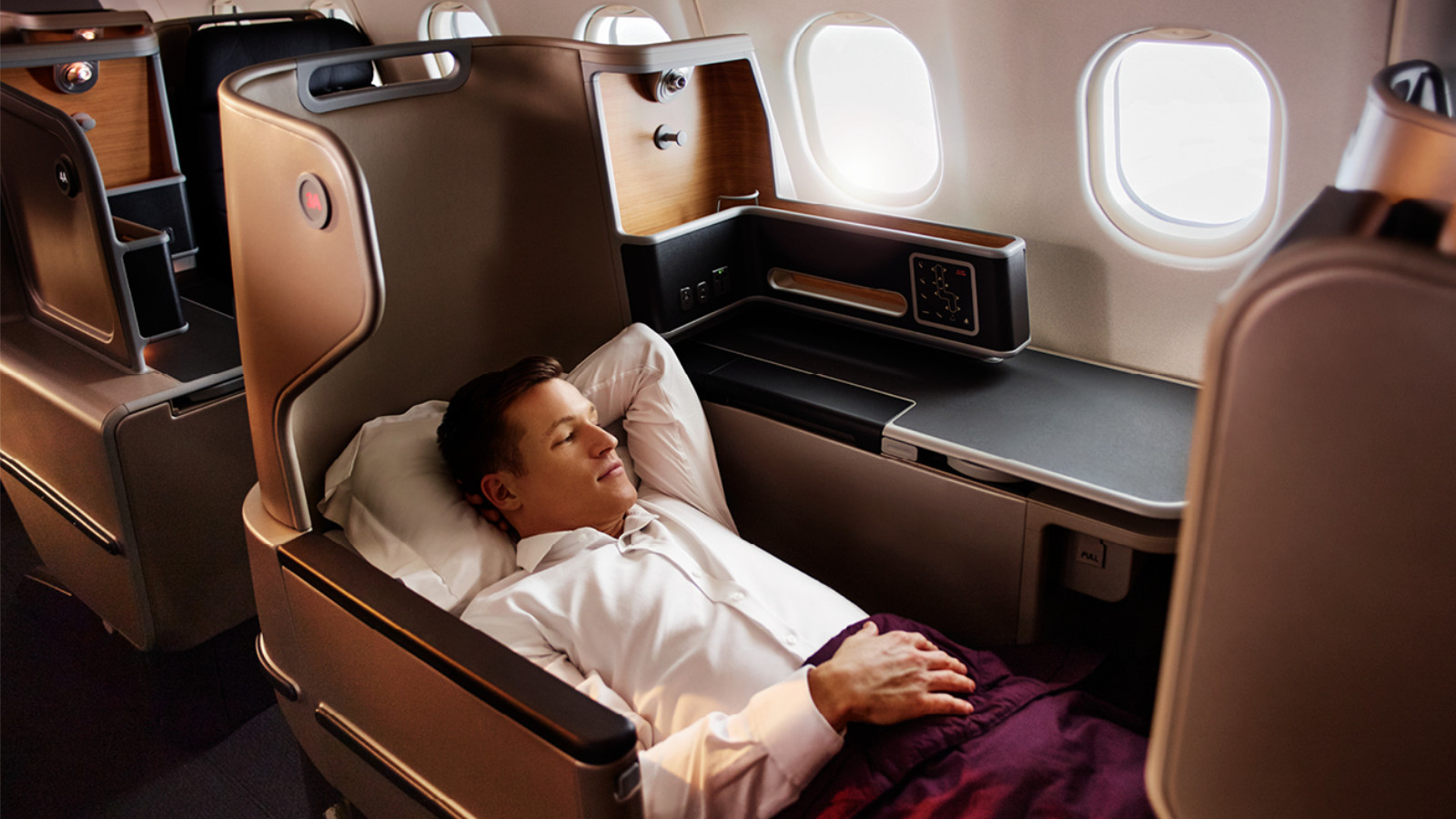 Ad – Scroll down to continue reading.Minimum spend, terms & conditions apply.
COVID-19 flight flexibility and incentives
Snap lockdowns and border closures are not fun, so airlines have introduced additional ticket flexibility to help. This generally applies even to the cheapest sale tickets.
Qantas: Fly Flexible with unlimited fee-free date changes on flights booked up to 31 July 2021, for travel up to 28 February 2022
Virgin: Unlimited fee-free changes of dates or destinations, or fee-free cancellation to travel credit, for travel up to 31 January 2022.
Rex: Full refund for any COVID-related cancellations, even if the flight still goes ahead.
Qantas and Virgin have similar policies regarding changes and cancellations, though Virgin's is more lenient around cancellations. However, Rex boasts the best policy overall with a full refund offered with COVID-19 related disruptions.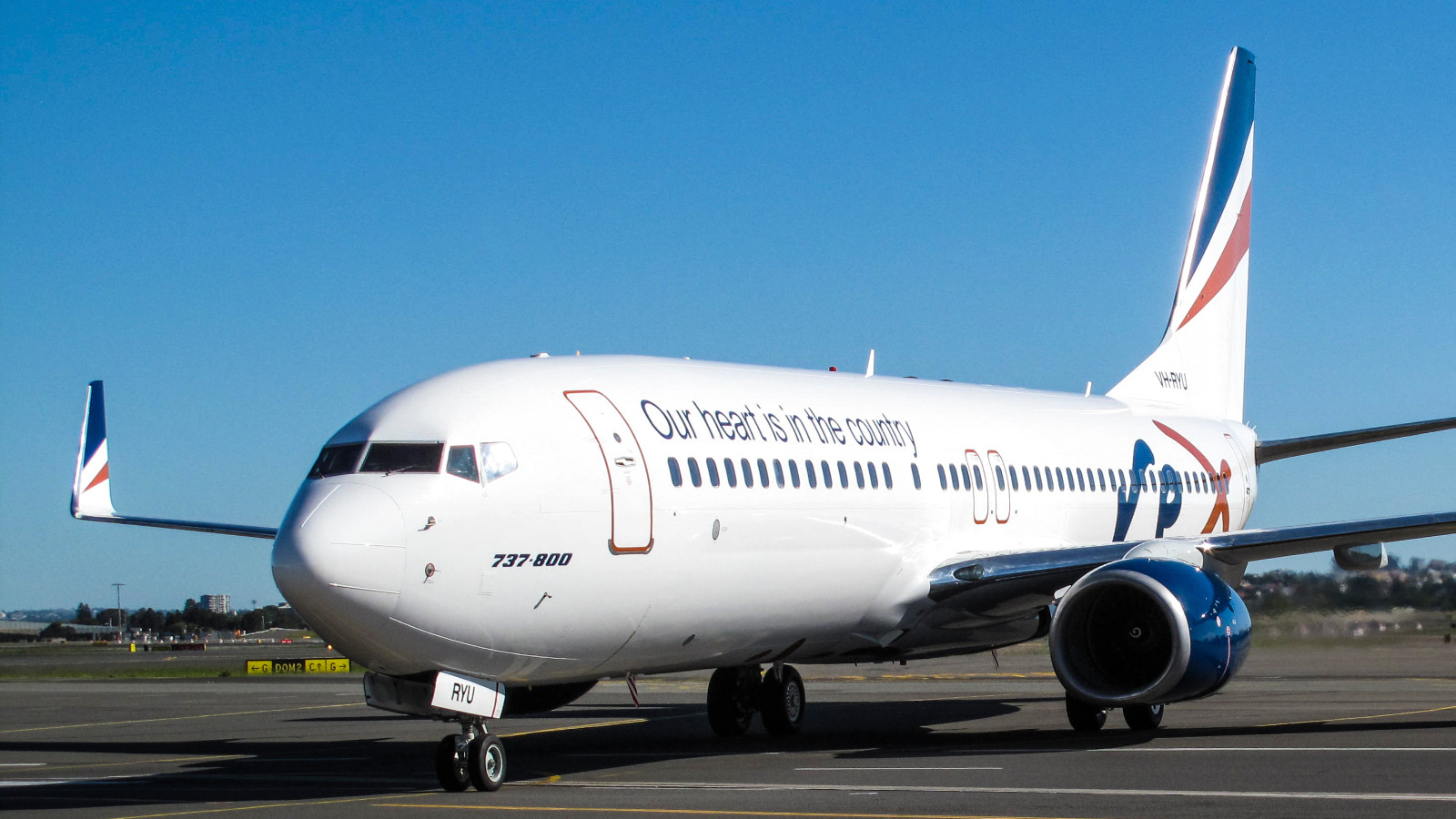 In terms of travel incentives, all four airlines have some specific routes that may be subsidised by the Federal Government's 'Half Off' scheme until September 2021.
Lounges
Lounges probably don't matter much to some leisure travellers, but if you're a Point Hacks reader, you probably know ways to access lounges with credit cards, single-access passes, or through elite status.
Qantas: More than 30 domestic lounges across Australia including regional ports. These include Qantas Club lounges and the more upscale Domestic Business Lounges found in Eastern major capitals and Perth. Eligible Jetstar passengers also have access.
Virgin: Seven domestic lounges across Australia, including most capital cities and the Gold Coast.
Rex: Currently has small 'regional size' lounges in Sydney, Melbourne and Adelaide, with a temporary space in Canberra. More to come beyond 2021.
Qantas is the undisputed champion with its sprawling domestic lounge network, most of which accept Qantas Club members and those with complimentary lounge passes.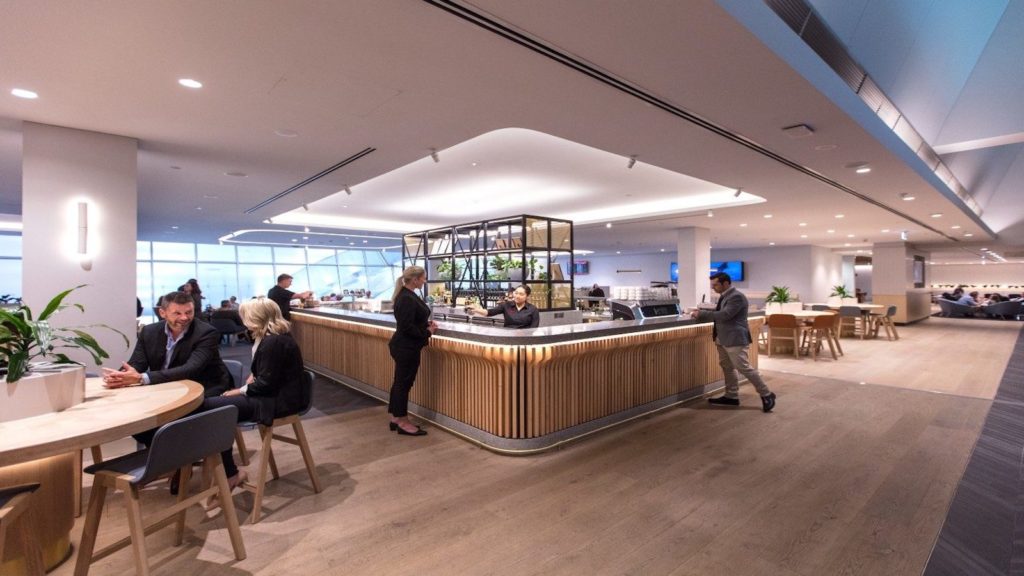 Priority perks
If you already have lounge access while flying in Economy with your elite membership, then chances are you'll also be able to zip through the airport with these perks.
Qantas: Business Class counter check-in, priority boarding, security at some airports, and priority-tagged baggage. Premium Entry available at Brisbane.
Virgin: Priority check-in counters, security lanes at some airports, boarding and baggage. Premium Entry available at Brisbane and Sydney (though currently closed).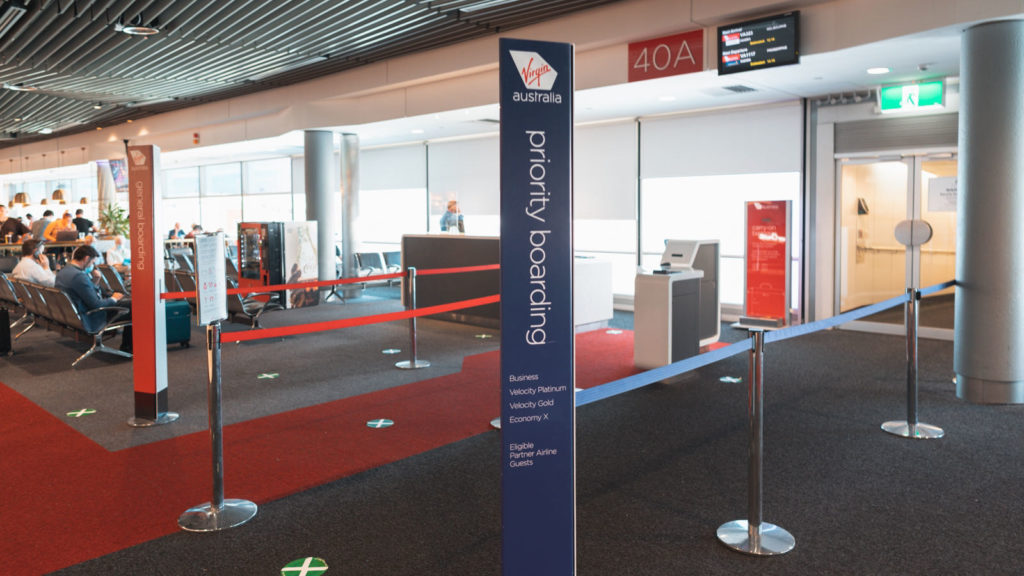 Finally, if you like skipping queues, Qantas and Virgin have established priority check-in and screening facilities at major airports, which will definitely help during peak periods.
Summing up
So what's the best airline for domestic leisure travel? We imagine many travellers will find lots to love with Virgin Australia's and Rex's fares, which balance low prices with some essentials included such as a checked luggage allowance. Virgin passengers will also benefit from earning points and Status Credits and access to a much larger network and fleet, while Rex is limited to its handful of domestic routes for now.
Jetstar's model also plays well for those looking for a bargain. Its lead-in fares are usually the cheapest on the market, but you can still get some good value by adding a Max Bundle on which gives you the works: meals, extra legroom seats, 30kg luggage, Qantas Points and fare flexibility. Jetstar often offers unique routes to smaller towns, but at the expense of fewer frequencies.
Finally, if you don't mind paying a premium for all the frills, Qantas is the carrier for you. Though not all planes have them, you can enjoy extra touches such as in-seat entertainment and free WiFi on selected flights.
Using frequent flyer points as an alternative
Don't forget that you can use your points to book Qantas, Virgin Australia and Jetstar flights. This is often a good option if you want some more flexibility with the ticket, or if reward seats are available but the price of cash tickets is higher than usual.
What's the best airline for domestic leisure travel?
was last modified:
August 25th, 2023
by