A full-service flight between Sydney and Melbourne is now as low as $39 one-way: cheaper than catching a bus. That's part of Rex's incredible new low-fare offering as the airline tries to get more people onto its Boeing 737 jet services between the two cities, which has been running for two months.
The problem? Rival carrier Virgin Australia is matching Rex's sale fares at every twist and turn. And for loyal members of the airline's Velocity Frequent Flyer program, there are plenty of reasons to smile now.
What is Rex's $39 offer?
Firstly, credit where credit is due; Rex is the carrier that launched the $39 'Sharp' pricing on the Sydney-Melbourne route first. It's valid for travel until 28 August 2021 and includes 23kg of check-in luggage plus refreshments onboard. Business Class sale fares start from $299.
Rex's Deputy Chairman, the Hon John Sharp AM, remarked that the $39 airfares would be cheaper than the Federal Government's half-off travel scheme for regional destinations.
I believe this initiative will singlehandedly revive a moribund travel and hospitality industry in the two cities. The resulting copycat moves from our competitors will mean that there will be hundreds of thousands of $39 fares available.

This is why Rex is good for Australia and why Australia needs Rex.

– The Hon John Sharp AM, Rex Deputy Chairman, 3 May 2021
One of Rex's best perks is the COVID-19 guarantee which promises a cash refund if you can't travel for coronavirus-related reasons, even if the flight is still operating.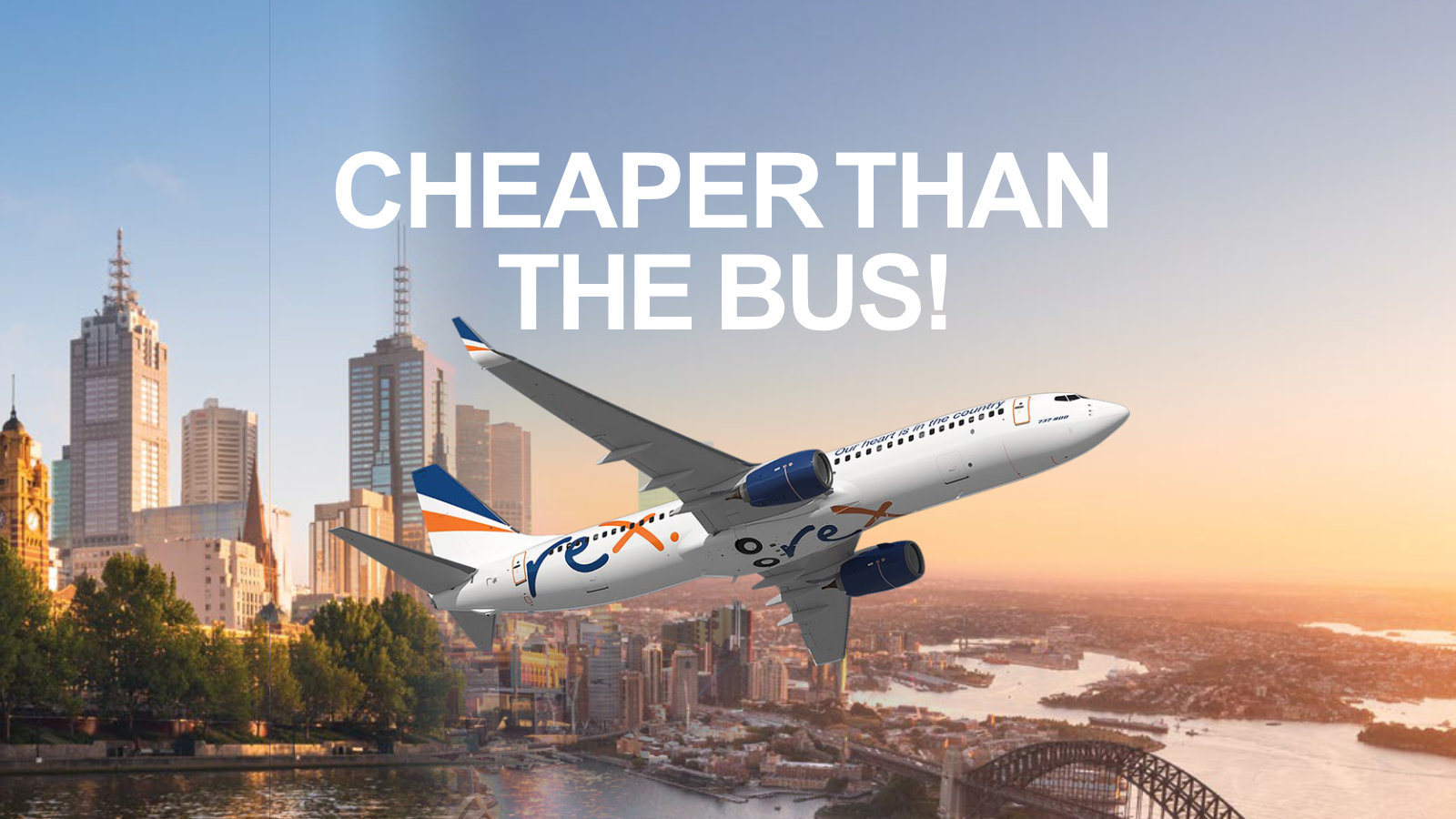 Ad – Scroll down to continue reading.Minimum spend, terms & conditions apply.
So how can Virgin frequent flyers take advantage of this?
As Sharp predicted, Virgin is also matching the $39 sale fares as well. These discounted flights are available during 'select dates and destinations' up to 15 December 2021. However, the low fares generally won't be available during peak periods or on flights that are already heavily booked.
Regardless, there is now an interesting opportunity to fly Virgin Australia Business Class at a cheaper overall price compared to a reward seat. Best of all, you will continue to earn at least 195 Velocity Points and 7 Status Credits on these tickets, even if upgraded.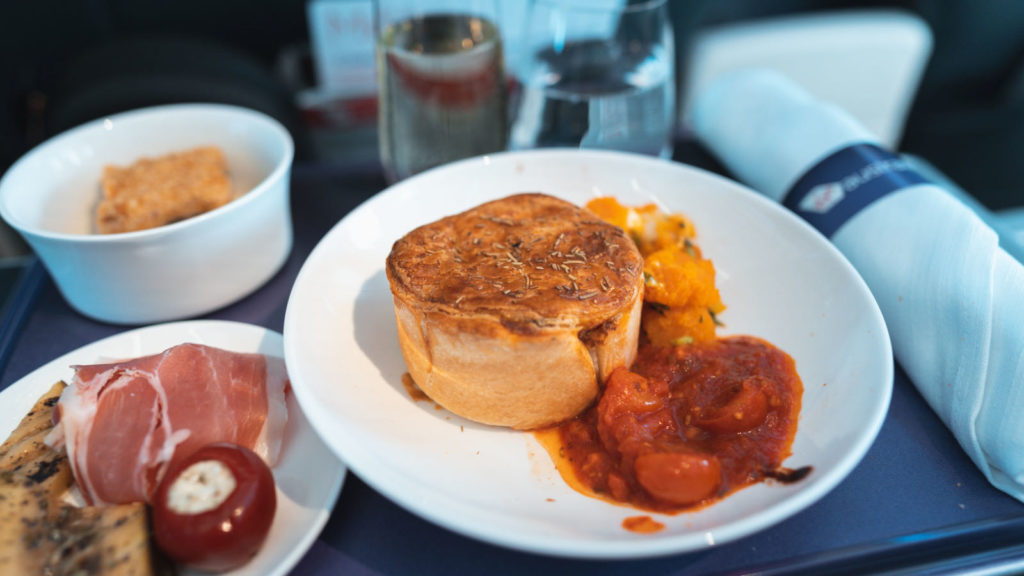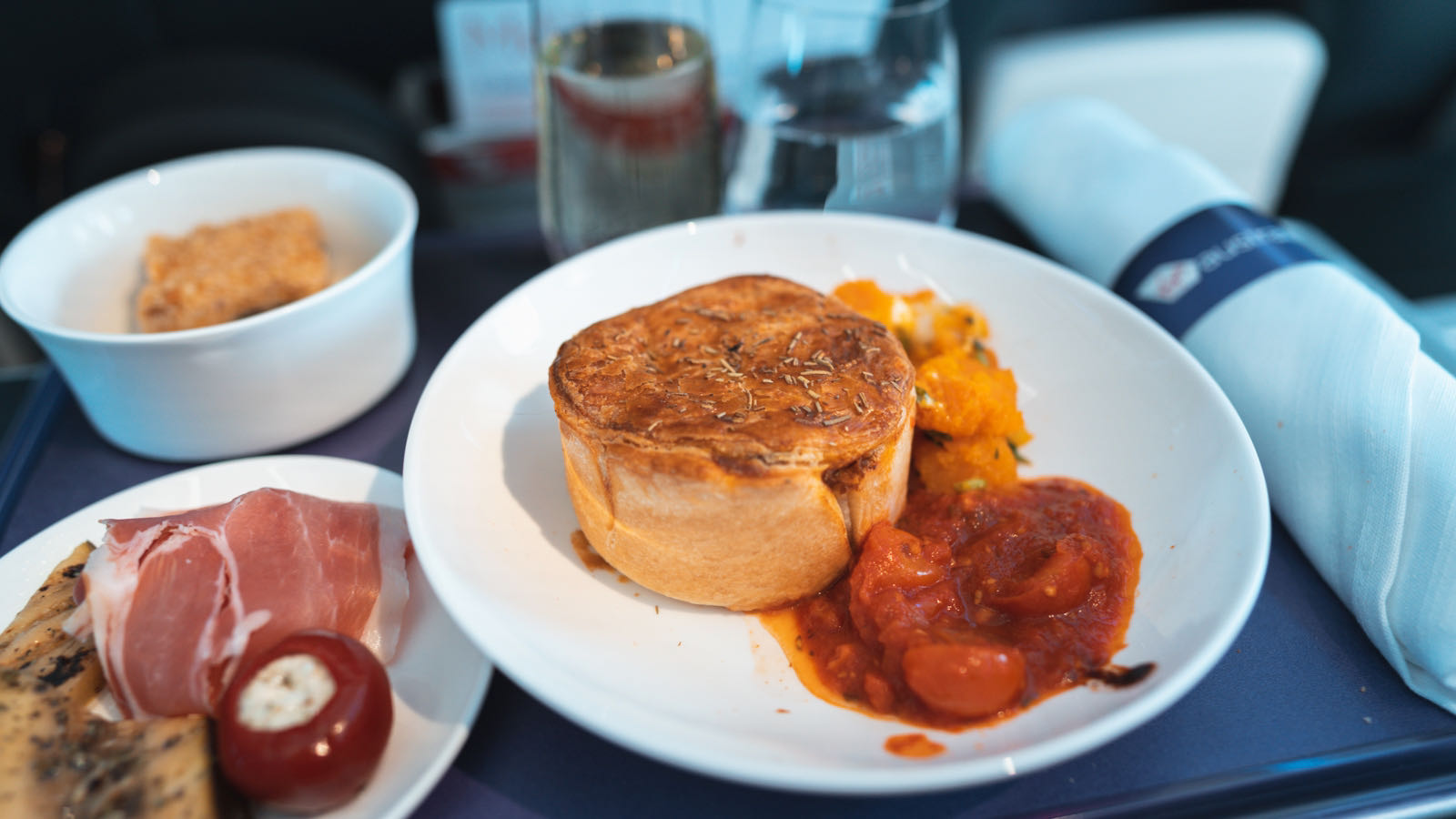 Using Velocity Platinum Complimentary Upgrades
Until 30 May 2021, Velocity Platinum Frequent Flyers who have flown at least three eligible flights with Virgin Australia in the past few months can now use their Complimentary Platinum Upgrades on any fare, even discounted sale tickets.
So theoretically, you could book a $39 ticket from Sydney to Melbourne on Virgin, and upgrade space permitting, use your complimentary upgrade for a free one-up to Business Class without paying a cent more!
This benefit is only valid for flights until 30 May 2021, so there are only a few more weeks to enjoy this perk. If you can't find Business Class upgrade space in advance, you are able to ask at the Sydney or Melbourne lounge for an on-the-spot upgrade with your credits, subject to availability.
Also read: Virgin Australia opens extra pop-up lounge in Melbourne
Using Velocity Points to upgrade
If you don't have access to that status perk, don't worry. Just 10,000 Velocity Points can get you upgraded to Business Class from a $39 fare as well. This compares very well to the standard Reward Seat pricing:
Business Reward (SYD-MEL): 15,500 pts + $35
Upgrade from $39 fare (SYD-MEL): $39 + 10,000 pts
If you can't find reward seat availability online, then be sure to join the waitlist to be notified before you leave. If unsuccessful, you can also ask for a points upgrade at the lounge reception, if you have access.

Booking the sale Economy fare with points
Finally, if you only have a few thousand Velocity Points, you can put them to good use with this offer. You can buy the $39 Getaway fare from just 2,200 points + $25, or for 6,600 points outright with nothing more to pay. This is actually better than the standard reward seat cost:
Economy Reward (SYD-MEL): 7,800 pts + $35
Buy $39 fare with points (SYD-MEL): 2,200 pts + $25, or 6,600 pts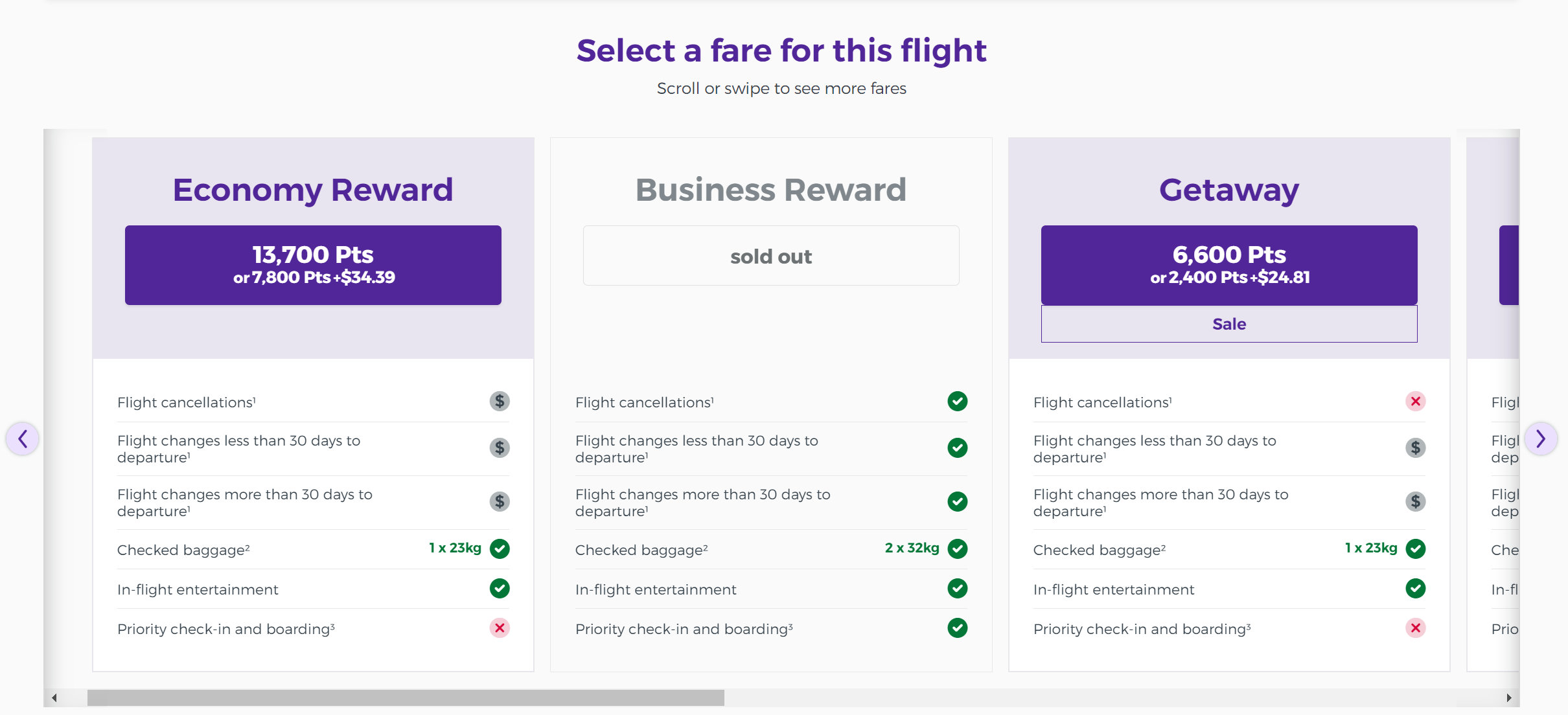 Keep in mind that 'Getaway' fares have stricter change and cancellation restrictions compared to reward seats, but Virgin's free change and cancel-to-credit waiver is still in effect.
Summing up
There's no doubt that $39 fares between Sydney and Melbourne are unsustainable in the long term for either airline. Airport taxes make up 63% of the cost, with the airlines only getting around $14 for the ticket.
Both Rex and Virgin have a similar mid-market positioning, making clashes between the two inevitable. Virgin benefits from having an established fleet, lounge network, and frequent flyer program.
But Rex needs to push to get more bums on seats, especially if it wants to scale up its domestic flying plans. Also, without a frequent flyer program launch date in sight, Rex will continue to struggle to attract over customers.
Meanwhile, Virgin is sufficiently strong enough to match Rex consistently, so this price war is set to continue for a while longer. Consumers will benefit in the foreseeable future, but it's anyone's guess as to how the dust will settle over this tussle in the longer term.
Rex, Virgin battle over $39 fares
was last modified:
May 3rd, 2021
by