The Finnish capital of Helsinki is the perfect starting point to discover the Northern Lights or explore the hidden gems of this Nordic gulf town. And while it may seem like a trek from Australia, you can fly there easily – and for less – by harnessing the power of frequent flyer points.
In our guide, we'll cover how you can fly to Helsinki on various airlines using points. Plus, we'll also give you our top tips on maximising your rewards when booking accommodation. And if you're wondering just how to go about it all, keep reading to the end to discover how you can book your own Helsinki getaway.
Flying to Helsinki on points
Flying to Helsinki from Australia can be done with as little as two flights. And with some points up your sleeve, you could be flying there for less.
We've rounded up some of the best ways to redeem points for flights to Helsinki below.
Flying Finnair
Qantas doesn't operate any flights to Helsinki on Qantas metal. But you can combine a Qantas flight out of Australia with a connecting leg on oneworld member Finnair – all booked with Qantas Points, of course.
Note that the points required for these routes combine the Qantas Classic Flight Reward table and the Partner Classic Flight Reward table for the Finnair leg. You can learn more about the different reward tables in our guide to booking Classic Flight Reward seats with Qantas.
+
using Qantas Points
Economy
Premium Economy
Business
Perth to Helsinki via Singapore
58,100
N/A
147,000
Sydney to Helsinki via Seoul (Incheon)
61,700
N/A
157,000
Brisbane/Melbourne/Sydney to Helsinki via Singapore
63,000
122,100*
158,400
Melbourne/Sydney to Helsinki via Hong Kong
63,000
122,100*
158,400
Melbourne/Sydney to Helsinki via Tokyo (Haneda)
69,300
N/A
172,000
Sydney to Helsinki via London (LHR-HEL in Economy)
80,200
122,400*
189,000
Qantas Points required are per person, one way. Taxes, fees and charges are also payable and vary by route. *Premium Economy is only available on selected flights and may not be offered on the full itinerary.
The most feasible routes have one stopover in Asia. However, it's also possible to fly to Helsinki via Qantas' flagship route, QF1 from Sydney to London via Singapore.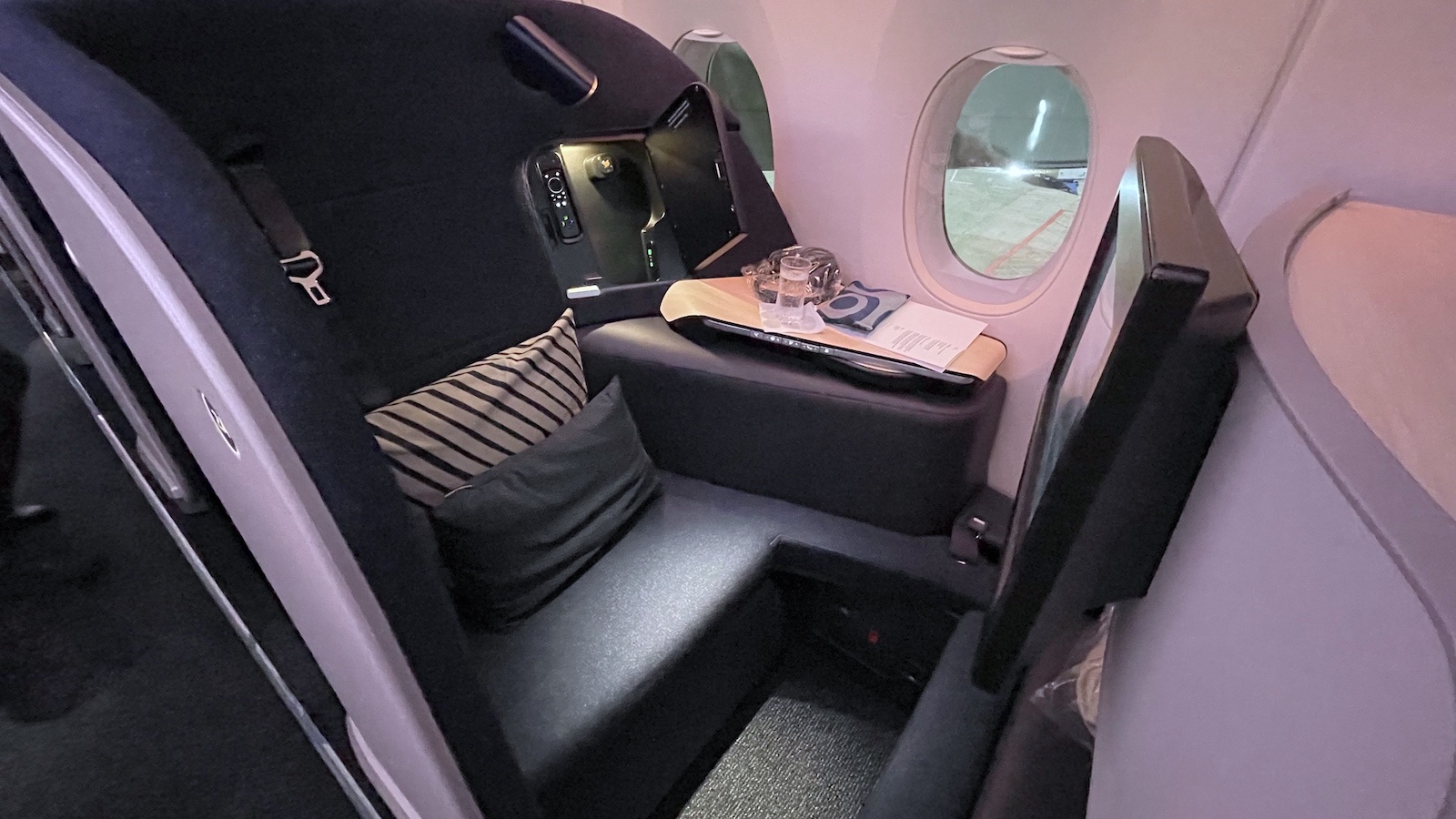 Flying JAL
Japanese carrier Japan Airlines (JAL) flies direct from Sydney to Tokyo's Haneda Airport, and Melbourne to Narita Airport in Tokyo. From here, you're just under 14 hours – and one flight – away from Helsinki. And best of all, you can redeem Qantas Points for the entire stretch from Australia's east coast. Here's how many you'll need.
| | | | |
| --- | --- | --- | --- |
| using Qantas Points | Economy | Premium Economy | Business |
| Melbourne/Sydney to Helsinki via Tokyo (Narita/Haneda) | 66,200 | 124,800 | 159,000 |
Qantas Points required are per person, one way. Taxes, fees and charges are also payable and vary by route.
Ways to earn Qantas Points
Qantas Points aren't just earned from flying. In fact, you can earn a stack of points on the ground before you even take off!
One of the best ways to boost your balance is with a Qantas Points-earning credit card. You'll earn points on eligible everyday spend, plus many cards include additional perks like travel credit, lounge access and travel insurance. And when you take advantage of sign-up offers – like the one below – you could be well on your way to your Helsinki escape.
Vino-lovers can stock up their cellar – and earn points while they're at it – via the Qantas Wine platform. Eligible cases can net you up to 20,000 Qantas Points. And by unlocking the benefits of Points Club, you'll enjoy triple points on purchases, plus a Qantas Wine voucher to offset your order. There's even a sizeable selection of low and non-alcoholic beverages, too.
And why not turn your next grocery run into a holiday? By linking your Everyday Rewards account to your Qantas Frequent Flyer account, you'll top up your balance by shopping Woolworths, Big W, BWS and other retailers. Everyday Rewards points convert to Qantas Points at a rate of 2:1. And by leveraging recurring bonus point offers on gift cards, you can earn points by spending no more than you were going to anyway.
More ways of flying to Helsinki
In addition to the routes we've covered above, there are plenty of other ways to fly to Helsinki. You could even get creative when booking. For example, repositioning yourself to Bangkok or Singapore with a cash fare from Australia, then using points to fly onward with Finnair. This solution also works if you're running low on points.
From Australia
| | | | |
| --- | --- | --- | --- |
| Airline | Book using | Australian cities served | Transit point |
| Cathay Pacific + Finnair | Qantas Points, Asia Miles, Avios etc. | Brisbane, Melbourne, Perth, Sydney | Hong Kong |
| Singapore Airlines + Finnair (separate booking) | KrisFlyer miles or Velocity Points + Qantas Points, Asia Miles, Avios etc. | Adelaide, Brisbane, Cairns, Darwin, Melbourne, Gold Coast, Perth, Sydney | Singapore, Istanbul |
From other departure cities
If you find yourself elsewhere in the globe or want to tack Helsinki onto an existing trip – particularly to Europe – here's how you can get there using points from other cities.
| | | |
| --- | --- | --- |
| Airline | Book using | Departure city |
| Air France | Qantas Points, other oneworld programs | Paris |
| Finnair | Qantas Points, other oneworld programs | Bangkok, Dallas Fort Worth, Los Angeles, New York (JFK), Osaka (Kansai), Rome |
| KLM | Qantas Points, other oneworld progratms | Amsterdam |
| Lufthansa | KrisFlyer miles | Frankfurt, Munich |
| SAS | KrisFlyer miles | Copenhagen, Oslo, Stockholm |
| Turkish Airlines | KrisFlyer miles | Istanbul |
Exploring Helsinki Airport
As the largest airport in Finland, Helsinki Airport is a key entry point for travellers wishing to explore this dazzling Nordic capital. It's also the home of the national carrier Finnair. So if you're heading out of Helsinki Airport, you can enjoy Finnish hospitality at the airline's flagship lounges, or freshen up at any of the independent lounges in the airport.
Lounges at Helsinki Airport
Finnair Platinum Wing
The Finnair Platinum Wing lounge is reserved for the most elite travellers. If you're lucky enough to make the cut, you'll enjoy a substantial buffet spread, an a la carte menu and a delightful dessert table. Top off your food with vintage Champagne, wine and cocktails, and you're in for a treat in Finnair's flagship lounge.
If you meet one of the below requirements, you can indulge in this lounge before you fly.
Japan Airlines passengers flying First Class.
oneworld Emerald members, plus one guest travelling on a oneworld-operated flight.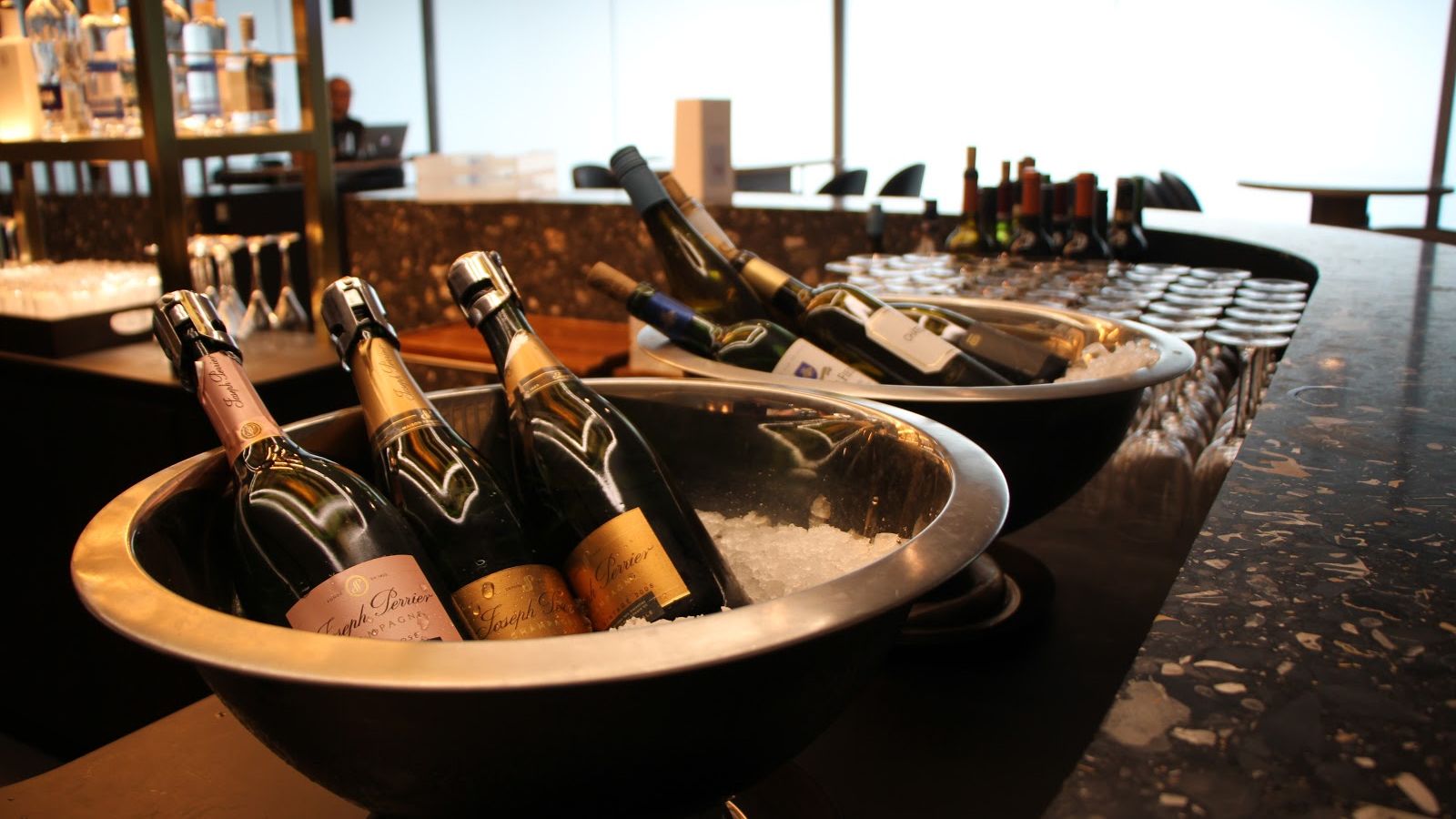 Finnair Business Lounge
Located in the non-Schengen departures area, the Finnair Business Lounge boasts 450 seats, a hot buffet throughout the day and a selection of alcoholic and non-alcoholic beverages. We've highlighted the entry requirements that are most relevant to Australian travellers on the routes we've covered above, but there are additional ways to gain access, too.
Here's who makes the cut.
Finnair passengers flying on a Business Flex, Business Classic or Business Saver ticket.
oneworld Emerald and Sapphire frequent flyers, plus one guest travelling on a oneworld-operated flight.
Japan Airlines passengers flying First Class or Business Class.
Single-entry lounge voucher purchased from Finnair Shop or during flight booking, online check-in or Finnair ground crew at Helsinki Airport.
Plaza Premium Lounge
Helsinki's Plaza Premium Lounge is a bright and welcoming spot to unwind before your flight. It's filled with all the essentials, including workspaces, showers and a colourful kids' playroom.
And given that it's not tied to a specific airline or alliance, there are more ways to access the Plaza Premium Lounge. Here's how.
Aspire Lounge
Similarly, the Aspire Lounge is independent of an airline, opening up eligibility irrespective of cabin class or frequent flyer status. The star of the show is the runway view from the Aspire Lounge. So you can kick back with a selection of food and drinks and plane-spot to your heart's content.
Here's how you can gain entry.
Earning and using points on hotels in Helsinki
There's no shortage of picturesque views in Helsinki. And lapping them up from the comfort of your hotel room – or an adjacent hotel bar – is the cherry on top of an unforgettable stay.
And don't forget the ability to earn rewards while you sleep – quite literally. We outline some of the best ways to maximise rewards when booking accommodation in Helsinki.
Book directly with the hotel
Helsinki is home to a number of international hotel brands. And if you're chasing status with a particular hotel loyalty program, like IHG One Rewards or Hilton Honors, it pays to book direct with the hotel. This is your ticket to benefits like early check-in or late check-out, welcome drinks, room upgrades and more. Many programs also allow you to earn points from your stay that can be put towards future stays within the brand's network of properties.
Book through a third-party provider
While you won't be able to take advantage of hotel loyalty status when you book accommodation through a third party, you can still earn points towards a frequent flyer program. This is particularly useful if you're staying at a boutique property that isn't affiliated with a loyalty program, or you don't stay with the brand often enough to avail of loyalty benefits.
If you want to earn Qantas Points
The Qantas Hotels platform allows you to earn Qantas Points when booking hotels or accommodation. You'll pocket three Qantas Points per $1 on hotel bookings, or one Qantas Point per $1 spent on Airbnb. And if you've unlocked Qantas Points Club, you'll earn up to 50% more points on bookings, plus receive a Qantas Hotels voucher to put towards your stay.
And if you want to redeem your Qantas Points for hotels, you can do that too. But bear in mind that much like flights, Qantas Hotels offers Points Plus Pay bookings, as well as Classic Rewards. The latter is where you'll get the most value for your points.
If you want to earn Velocity Points
Thanks to Velocity's partnership with Rocket Travel, you can earn Velocity Points when booking accommodation through the platform. You'll receive a flat earn rate of three Velocity Points per $1, with the potential to earn more during special promotions throughout the year.
If you want to earn KrisFlyer miles
Separate from Rocket Travel, Rocketmiles is a solution to earning KrisFlyer miles when booking accommodation. You'll earn points towards Rocketmiles' own program, which can be transferred to a number of frequent flyer programs, including KrisFlyer.
If you want to save on the cost of your hotel bill
If you're not too fussed about earning points and prefer to shave some cash off your trip total, many American Express credit cards offer travel credit. This can be redeemed for hotels, car hire and even flights, provided that you book via American Express Travel. The American Express Explorer Card and American Express Platinum Edge Card both include travel credit that offset the annual fee.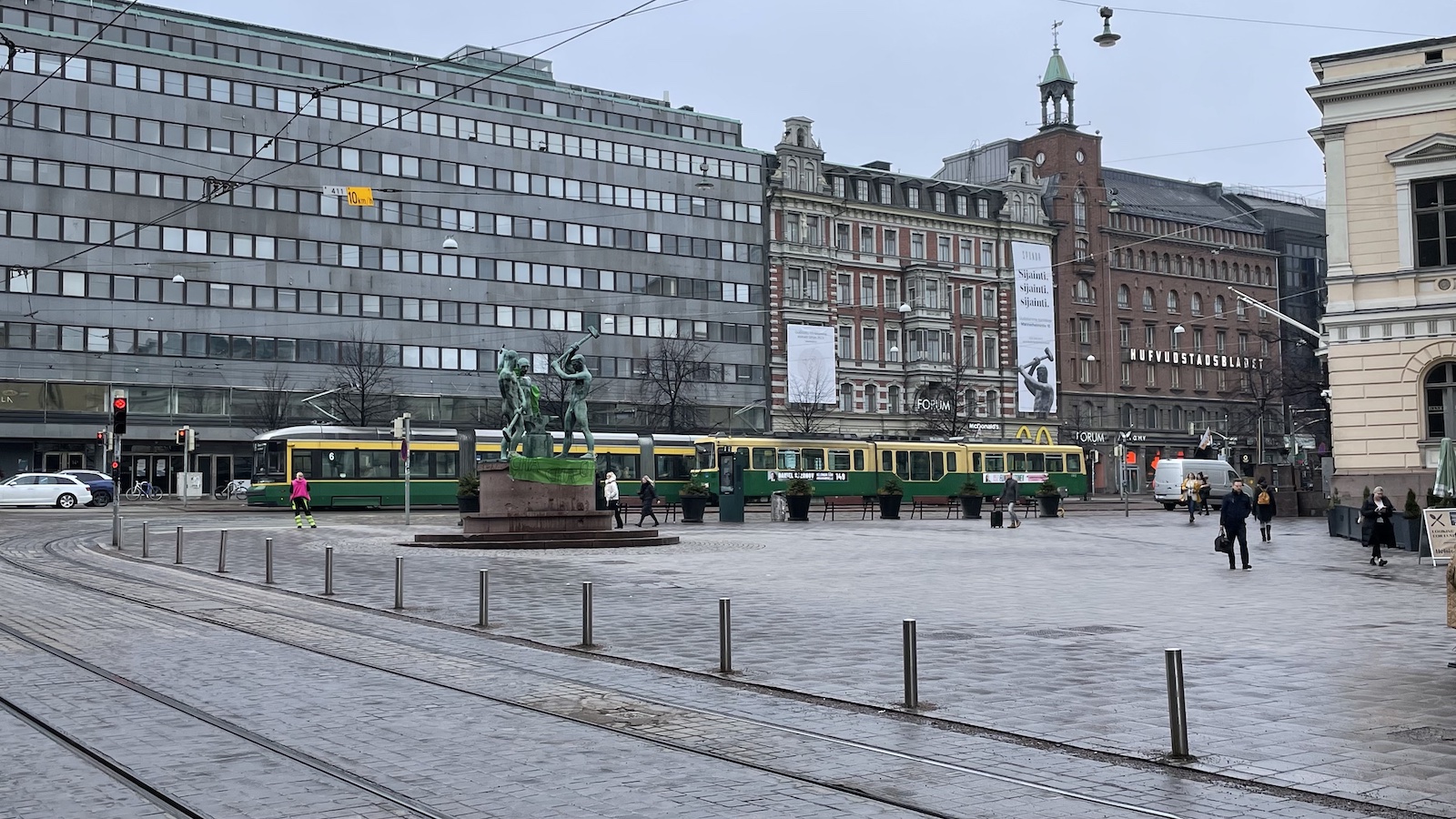 Point Hacker's tips and tricks
Before you head off to Helsinki, here are our final tips and tricks to keep in mind when planning your holiday.
The points totals we've outlined above are Classic Rewards seats, which offer the best value when redeeming points. If you're seeing high points totals – potentially even in the millions – then you're looking at a Points Plus Pay seat. These figures are the cash price of the seat converted to points and offer extremely poor value. Learn more about how reward seats work and how to efficiently search for reward seats to maximise your points.
If you're eyeing a rewards seat, it pays to plan ahead. Seats in premium cabins can get snapped up quickly – a lie-flat bed en route to Helsinki is favourable, after all! Take a look at our guide to when frequent flyer programs release reward seats to help you plan.
When shopping, dining or booking tours overseas using your card, those pesky foreign exchange fees can add up quickly. Combat this by using a credit card with no overseas transaction fees, and you may also earn some points from your spend, too.
And that concludes our guide on hacking your way to Helsinki with points! To learn more about earning and redeeming points to fly to more destinations around the world, subscribe to our email newsletter here.
Featured image: Jaakko Kemppainen, Unsplash
How to hack your way to Helsinki with points
was last modified:
August 29th, 2023
by