DragonPass is a major player in the lounge membership space, competing fiercely with Priority Pass.
These days, DragonPass focuses on annual lounge memberships which are almost identical to Priority Pass. However, DragonPass offers the ability to buy single passes for certain lounges without needing to be a member.
Also, DragonPass retains access to Plaza Premium lounges globally, which were removed from the Priority Pass lounge portfolio from mid-2021. If you want to continue visiting Plaza Premium lounges in Australia and across the world, then DragonPass could be an option to consider.
What is a DragonPass membership?
If you're after a traditional lounge membership post-COVID, then DragonPass has three options:
Classic: US$99/year, includes 1 visit, then US$31pp (A$42) thereafter
Preferential: US$219/year, includes 8 visits, then US$31pp thereafter
Prestige: US$399/year, includes unlimited visits with guests charged at US$31pp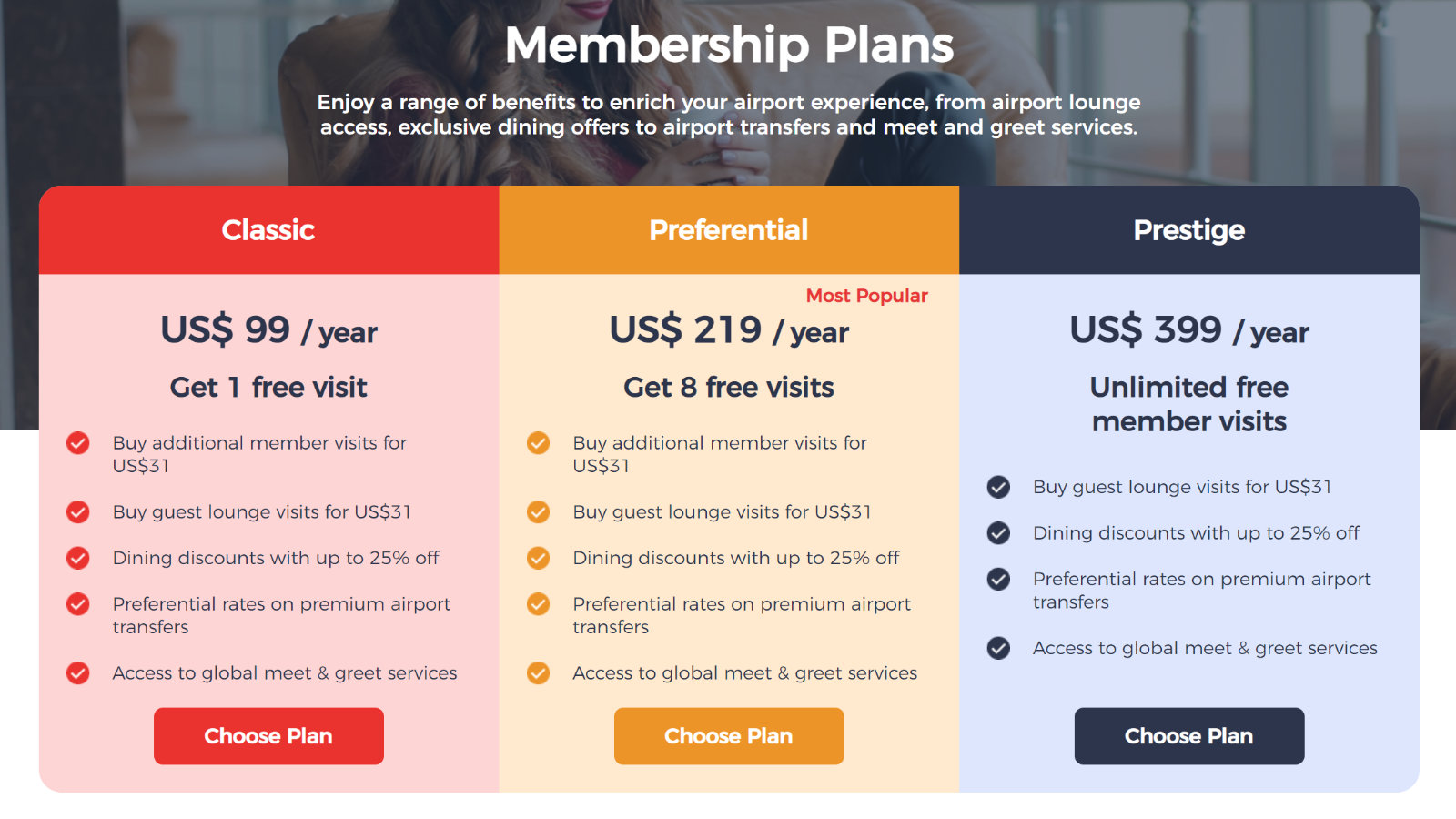 If you only visit about four participating lounges a year, Classic might be your choice. Otherwise, Preferential is better for those who visit 8-13 lounges a year. The unlimited Prestige membership makes sense for lounge lizards who clock up 14 or more lounge visits every 12 months.
With these memberships, you get free entry to 1, 8 or unlimited lounges, depending on the tier. Guests are not included, so anyone entering with you will be charged US$31 per person. The same goes for if you run out of free visits on the Classic or Preferential plans, and continue to access lounges yourself.
All DragonPass memberships also include up to 25% off dining discounts with selected airport outlets, including across Australia. Search for participating airport lounges and eateries here →
Ad – Scroll down to continue reading.Minimum spend, terms & conditions apply.
Can I buy single DragonPass lounge entry?
1. Buying entry directly through DragonPass
Yes – DragonPass also sells lounge entry direct without the need for a membership. Pricing and eligibility depends on the lounge operator. Some lounges cost more than the standard US$31 visit fee for members (especially in Australia and New Zealand), while others actually cost less (such as in Europe).
Imagine that sometime in 2022, the stars have aligned and you're flying back from Singapore in a travel bubble. You could browse the lounges participating in DragonPass, sign up for a free account, and buy access to one.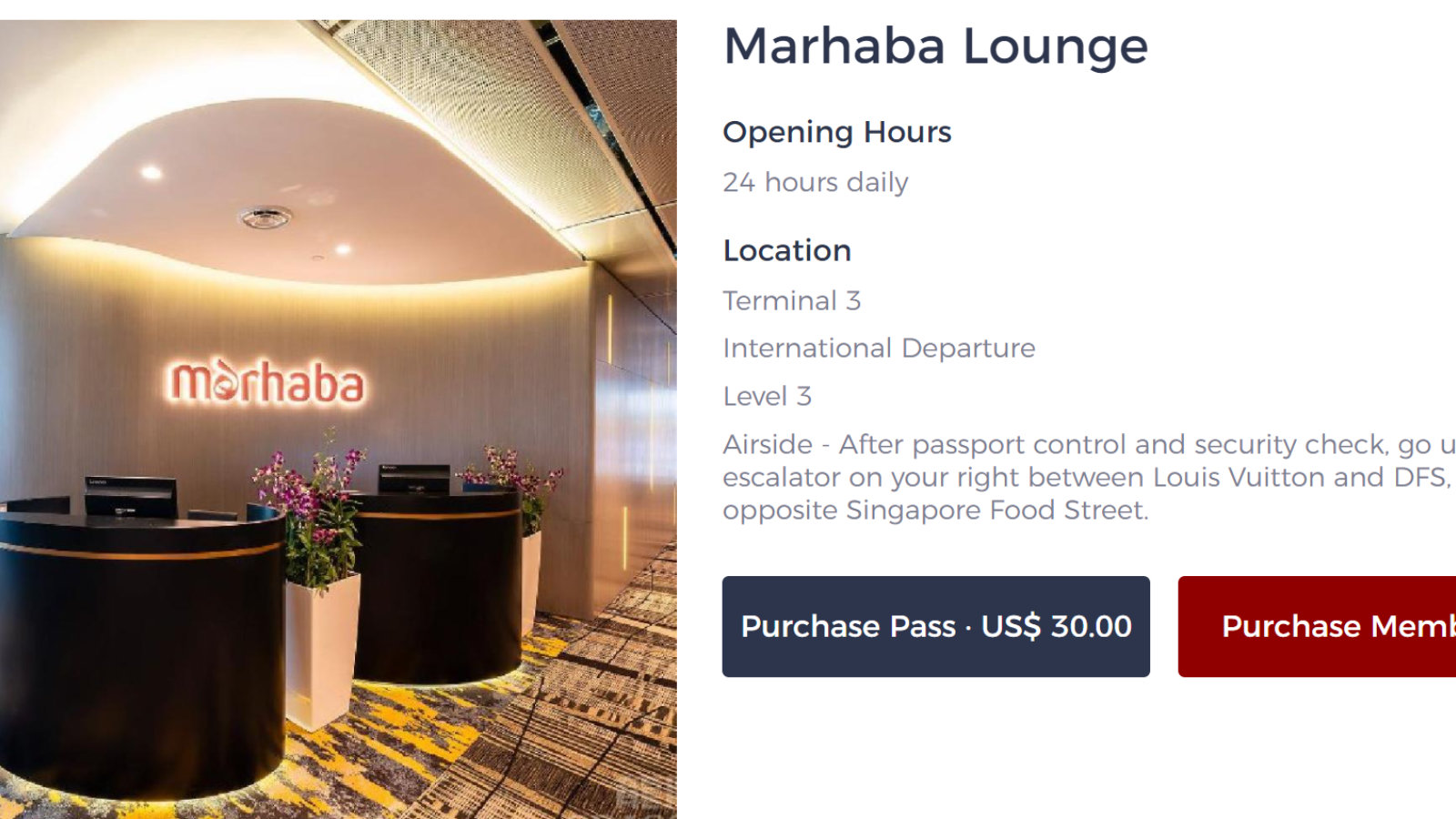 Passes purchased in this way are non-transferable and not changeable. However, DragonPass permits you to cancel and refund an unused single-entry lounge pass if you're not able to access the lounge due to travel restrictions or other reasons.
2. Buying entry through third-party offers
DragonPass also teams up with various third-parties to offer discount single-entry lounge access. Fancy a bit of a 'hack' for lounge access? One such way we've used before, is going through the Gourmet Society x DragonPass portal. On this page, you can first browse which airport lounges are available through this partnership.
Then, if you enter the offer code GOURMET17 at the time of purchase, you'll be able to buy single-entry passes for £20 (A$37) a visit. This could work out to be cheaper than going through DragonPass or through buying access at the lounge directly, depending on the operator and its policies.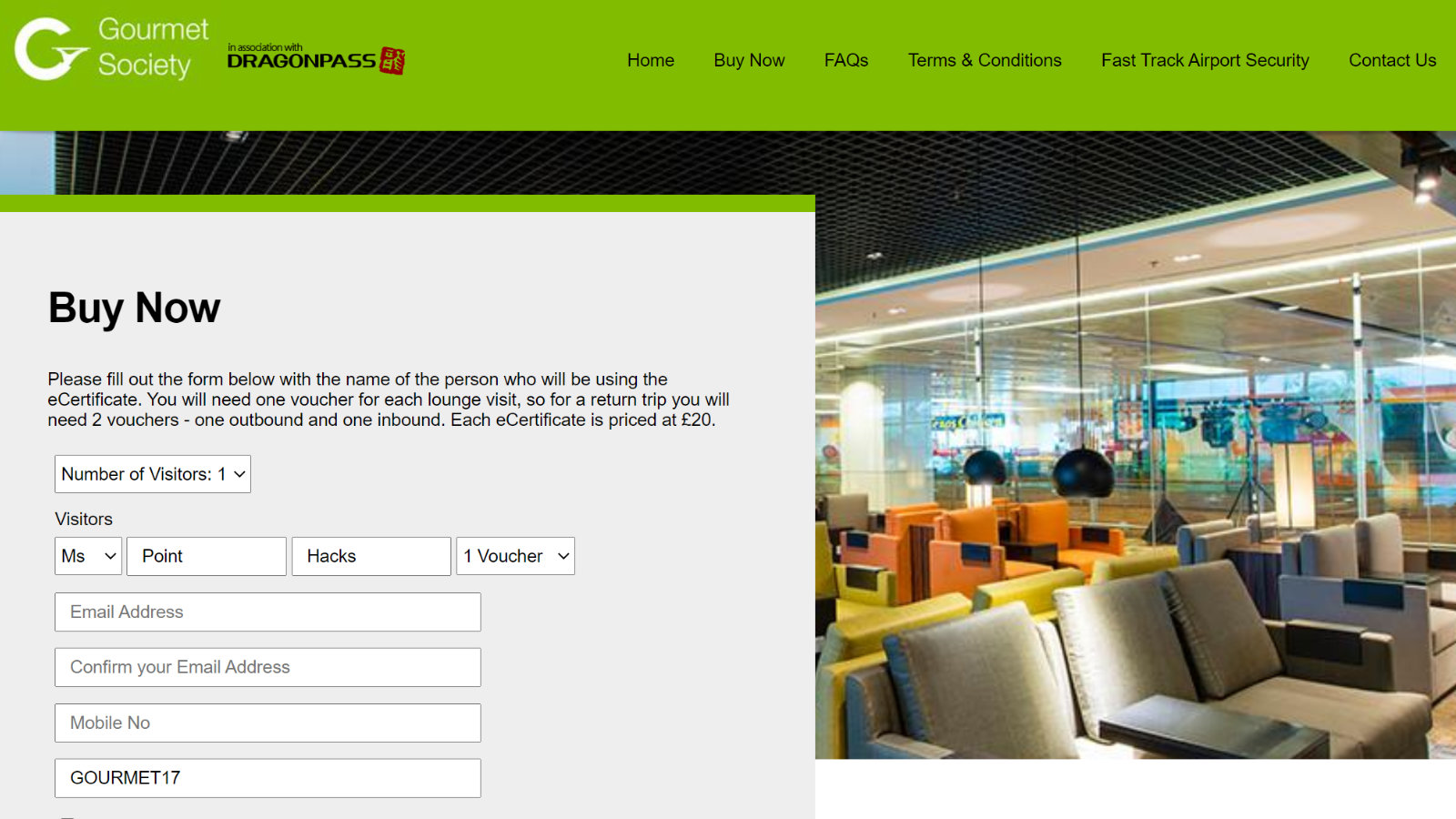 Though the page's T&Cs haven't been updated for COVID-19, the FAQs do state that you can contact DragonPass for a refund of an unused pass if you are unable to enter the lounge. Your e-Certificate is also valid for entry to other DragonPass participating lounges within a year form purchase.
IMPORTANT: The Gourmet Society x DragonPass page appears to be working as of 26 July 2021. While we have successfully purchased and used a lounge access pass via this method back in 2019, we cannot guarantee that your selected lounge will still be open or accepting DragonPass passes in 2021 or beyond due to COVID-19 restrictions.
Summing up: is DragonPass worth it?
For most Australian readers, we'd hazard a guess that DragonPass will not be very useful for you right now. There are only a few participating lounges in Australia, and many are closed temporarily. However, the Plaza Premium Lounges in Sydney, Melbourne and Brisbane will be accessible via DragonPass when those spaces open its doors once more.
We also expect DragonPass members will be able to access the new Aspire Lounges located in Perth, as well as later in Sydney, Melbourne and Brisbane. Aspire Lounges is taking over from 'The House' and 'My Lounge' spaces in those latter three international airports.
If you are able to travel in the near future, we'd also recommend you look at buying single-entry lounge passes initially, rather than signing up for a membership.
This article was previously written by Matt Moffit.
Guide to the DragonPass lounge membership program
was last modified:
August 24th, 2023
by