Dallas Fort Worth International Airport sets its sights on the world
Posted:
June 24, 2022 - 11:00 am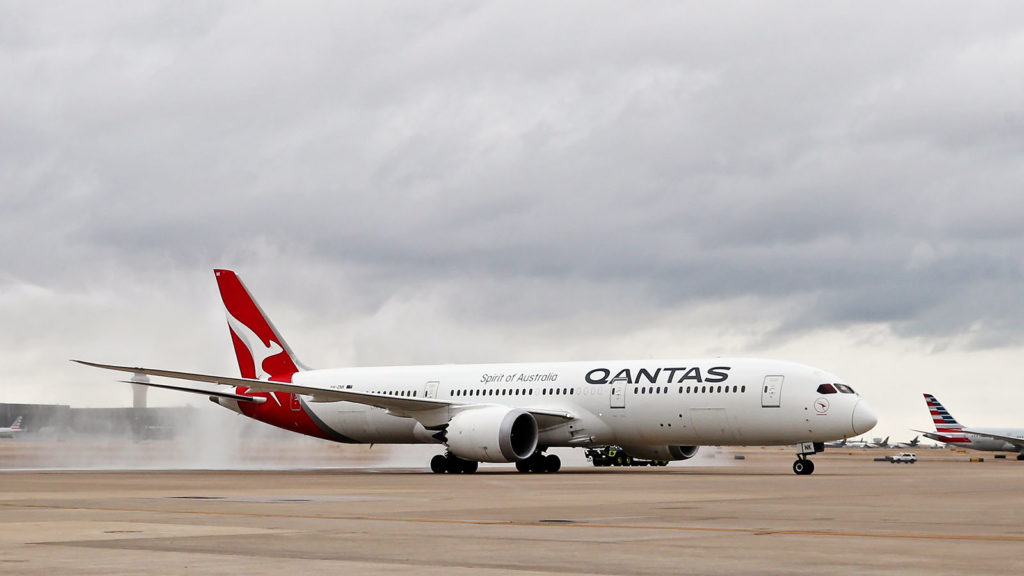 What we'll be covering
Despite being the world's second busiest airport in 2021, Dallas Fort Worth International Airport is chasing even more flights. Not just those lost during the pandemic – such as Qantas' Sydney-DFW route – but fresh connections as well.
Of course, Qantas is back in Texas with that QF7/8 service on the schedule once again. And from December 2022, Melbourne also gets a non-stop link to Dallas Fort Worth: another route for Qantas' Boeing 787s. But there's more to come – and some exciting things in the works for connecting passengers as well.
On a recent visit to the United States for IPW 2022, we caught up with John Ackerman. As Dallas Fort Worth International Airport's Executive Vice President of Global Strategy and Development, he's certainly excited to see Australians back on his home turf. And he shares that elation with Point Hacks in this exclusive interview.
Qantas' Melbourne-DFW flights prepare for take-off
With the news of Qantas' upcoming services between Melbourne and Dallas Fort Worth International Airport, it's the first time the two cities will be directly linked with non-stop scheduled services.
'We're beyond excited about it,' Ackerman shares.
'We talk to airlines all the time about expanding routes, and we've been talking to Qantas for a long time about trying to expand service to Australia. So when they reached out and said they made the decision on Melbourne, you know, we're beyond excited.'
Prior to the pandemic, Qantas' US routes from Melbourne took passengers into Los Angeles and San Francisco. Those from Melbourne wanting to fly straight into Dallas Fort Worth on Qantas could only do so by changing planes in Sydney.
'We regained our Sydney service that we had missed during the pandemic,' Ackerman reminds proudly. 'And then adding Melbourne just makes our year for us, you know, having two Australian destinations.'
Getting Qantas' Melbourne-Dallas Fort Worth flights off the ground
Announcements such as Qantas' Melbourne-Dallas Fort Worth flights don't happen overnight. So what can an airport do behind the scenes to sway airlines to fly there, instead of anywhere else with a runway?
'At the end of the day, obviously, the airline makes the decision on where they're gonna fly,' Ackerman acknowledges. 'They own the planes, and their shareholders expect them to make those decisions.' But airports have teams of staff that still assist airlines in that decision-making process.
Take Qantas' recent announcement of Melbourne to DFW Airport. 'What my team does, is makes sure that, in this case, Qantas, has all the relevant data on the market. And we obviously do our best to show them why the particular service would be good for Qantas customers. And, why we would be good for the airline.'
'So we work hard at convincing an airline network planning team of the viability of our destination and why our market would be important to have in their network.'
While it's still the airline's call at the end of the day, 'if it was an airport decision, my job would be a lot easier!' Ackerman quips.
Ad – Scroll down to continue reading.Minimum spend, terms & conditions apply.
Sydney, Melbourne… and then Brisbane to DFW?
As some long-time travellers would remember, DFW-Brisbane was a route previously flown by Qantas' Boeing 747s. Back when the carrier first debuted Sydney-Dallas Fort Worth, the jumbo had the juice to fly outbound to Dallas Fort Worth International Airport non-stop. But jetting back to Australia, it could only reach as far as Brisbane before refuelling and continuing onwards to Sydney.
(As it also happened, that QF8 'tag flight' from Brisbane to Sydney became a great way to fly domestically. Albeit with the hassle of traversing the cities' international terminals).
When the Sydney route eventually switched to the larger Airbus A380 – and more recently, the Boeing 787 – the Brisbane detour was ditched as DFW-Sydney went non-stop. And now, with Melbourne on the agenda, it begs the question of whether we're likely to see a kangaroo tail linking DFW and Brisbane again any time soon.
'I'm always happy, but I'm never satisfied,' Ackerman jests of DFW Airport's connectivity. 'Until DFW is connected to every airport in the world, our work's not done. So Brisbane is something that we would love to see.'
'Qantas is here in large part due to the strength of the oneworld Alliance with American Airlines. We're thrilled with Melbourne. But as soon as that flight starts, we'll be down there talking to them about Brisbane, I'm sure.'
Watch this space!
The power of oneworld for connecting passengers
DFW Airport isn't just a typical aviation hub. It's also the home turf of American Airlines, which is headquartered nearby in Fort Worth.
This makes Dallas Fort Worth International Airport a springboard for many travellers. In fact, the airport even claims the largest domestic network of any airport in the world. Travellers can fly from DFW non-stop to 196 cities across the United States – as well as 70 international destinations.
For those connecting through Dallas Fort Worth, such as from Sydney, this puts most key cities in North America within easy reach. And with both Qantas and American Airlines as part of the oneworld Alliance, connections are straightforward.
'We are the largest oneworld hub in the world,' Ackerman boasts. And speaking of Melbourne, 'I can only assume that when the Qantas team was looking at their options, that was very attractive. The support and the partnership that (Qantas) would get from American here at DFW is going to go a long way to making that flight successful.'
Ackerman even highlights that Aussies can get to Europe in one stop via Dallas Fort Worth International Airport. 'Although I think there are probably better ways to get to Europe from Australia than DFW,' he readily admits. Especially given the geography and flying times of venturing to Europe via North America.
Auckland also gets connected to Dallas Fort Worth
Qantas isn't the only airline linking our region with Dallas Fort Worth International Airport. From October, American Airlines will add a DFW-Auckland service into its arsenal as well.
Interestingly, this comes in place of AA's previous Los Angeles-Auckland flights. Ackerman explains the shuffle, and what it means to DFW Airport.
'At the end of the day, the airline makes the decision. We don't go out there and tell an airline why they shouldn't fly to another airport. We explain why we think they should fly to our airport, you know.'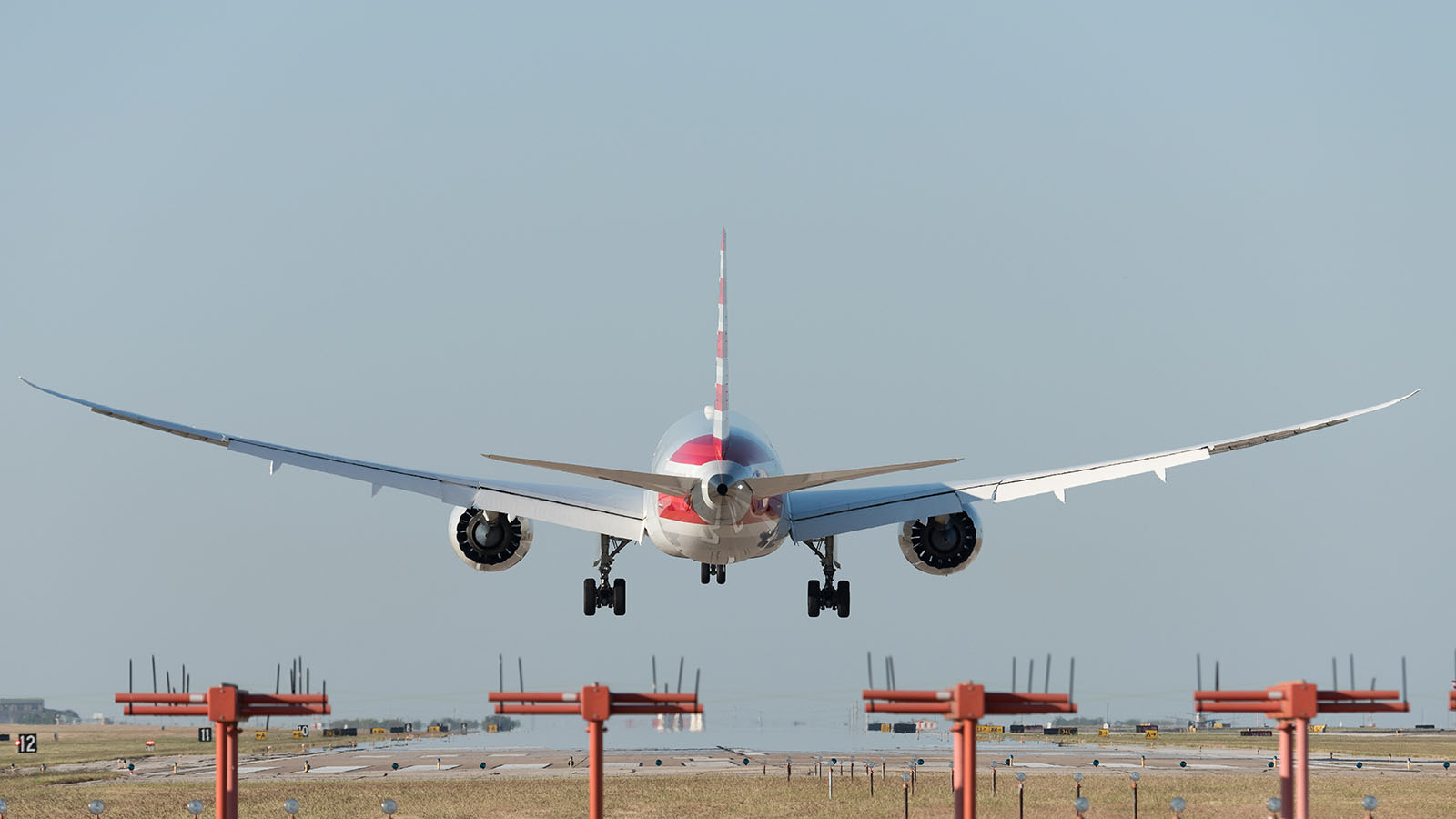 'Obviously, we're competitive. And I won't say that I'm not happy that we have the service. But you know, the goal wasn't to get (Auckland) at the expense of LA, it just worked out that way. But I can say that the connectivity that we're offering out of DFW far surpasses what (passengers) could have achieved at LAX or really any other airport.'
Along with connections, the Dallas Fort Worth area itself is growing considerably. It's already the fourth largest metropolitan area in the United States. Ackerman predicts it'll climb the ranks to the bronze position within the next 10 years. And that, combined with connectivity for travellers, adds to DFW's broader appeal.
'When airlines make (route) decisions, the aeroplane itself is several hundred million dollars. And the investment in a new route, and how long it takes to develop a long-haul international route, can be multiple years to mature.'
'So I think airlines aren't (just) looking at what the market looks like this fall. You know, that's important. But they're thinking many years down the road … and in airline terms, (10 years) isn't that long.'
Speaking of connections…
Despite having many flights to choose from, there's still a barrier to arriving in the United States. Regardless of the destination, all international passengers landing at Dallas Fort Worth International Airport need to collect their luggage. Then, walk their bag through Customs and Border Protection (CBP): only to drop it on a baggage belt soon after. The same happens at airports across the US.
The only exceptions are those passengers arriving in DFW on Preclearance flights, such as from Canada. This sees US CBP officers stationed at those overseas airports. Passport, passenger and baggage checks are handled before a traveller boards, rather than after they arrive. But this isn't currently available from Australia.
Speaking of the more typical 'baggage dance' on arrival, Ackerman shares some insight.
'We've been working on that for quite some time with our federal partners. Customs and Border Protection, the Transportation Security Administration, and others, to figure out how we can eliminate that requirement to pick up the bag.' But even with the best intention, there's a lot of red tape to navigate.
For Qantas passengers, 'you've obviously been screened by the Australian authorities. You've been on an aeroplane for several hours. And you've come through our international arrival process with our Customs and Immigration folks. So we know who you are, we know what you have with you. We'd like to just put you right back into the Concourse for your next flight.'
'But right now we rescreen you. So we're even working on ways that we could ideally eliminate that re-screening. Or at least, use a different screening process. Because we already know a lot more about that customer than someone who just comes in off the street. But no US airport is able to do that, yet.'
What's the solution, then?
As it happens, technology may be the answer. In particular, making baggage X-ray images from overseas available to US Customs.
After all, this already happens at some Preclearance posts. Australians travelling to the United States via Vancouver with Air Canada don't need to collect their luggage in transit. They simply wait in a room after security to confirm when US Customs has vetted their bag.
If it's an all-clear, they're ushered forward through US passport control. If not, their bag is retrieved, checked, and they're on their way soon after.
'Later this year, we'll be testing (the) technology and processes. We'll start some tests with DFW to London flights. And then, with what we learned there, we'd hope to be able to expand it.' This would provide a reverse example: allowing the UK authorities to review baggage imagery from US airports as a test case.
'We know that the arrival process is important, but we know that connecting process is really important too. So we've been working on ways to streamline that,' Ackerman elaborates. 'We're a massive connecting airport and a significant percentage of Australian customers are connecting.'
'But we still have more work to do, and the country still has more work to do. Some of our laws and regulations we have been working to address. But we are working hard on that, and we know it would be a huge experience boost … for the passenger themselves.'
'And for the airlines, because they could connect customers quickly and less expensively.' Of course, for an airport like DFW, smooth connections are the name of the game.
Also read: United States lifts pre-departure COVID testing requirements
Chris Chamberlin attended IPW 2022 in Orlando as a guest of the US Travel Association. Feature image courtesy Dallas Fort Worth International Airport.
---
Stay up to date with the latest news, reviews and guides by subscribing to Point Hacks' email newsletter.
Dallas Fort Worth International Airport sets its sights on the world
was last modified:
August 24th, 2023
by