Credit cards with no overseas (or foreign) transaction fees can provide substantial savings for those who frequently transact in foreign currencies, such as when travelling overseas and interacting with the overseas versions of websites such as Amazon, eBay and Macy's.
The going overseas transaction fee for most credit cards in Australia is 2-4% of the converted amount, meaning that a US$100 transaction will convert to ~AU$135 plus add on an average ~AU$4 fee (as of early December 2018).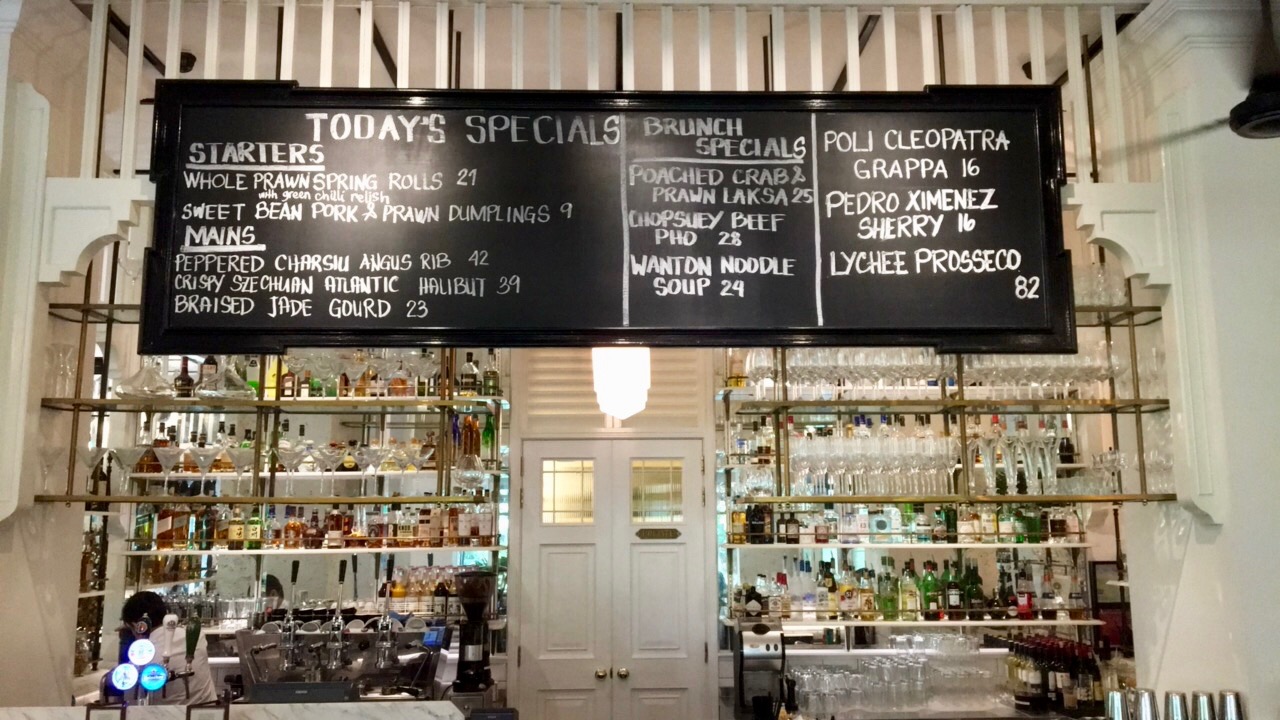 Using a card that doesn't charge overseas transaction fees will reduce the cost of eating out at this restaurant in Singapore
If you travelled overseas for three weeks a year and spent the equivalent of AU$120/day not using a card that waives overseas transaction fees, the charges would rack up to over $75, which is almost the annual fee of some cards that earn you a solid points rate.
Please note, however, that while overseas transaction fee waivers are welcome, they need to be given in conjunction with a good foreign exchange rate on the credit card. Point Hacks has run a comparison of exchange rates used by some major banks on their travel card products, which gives a guide as to the competitiveness of foreign exchange rates.
We have received this question a number of times—here, here, here and here—so below is a round-up of some of the cards on the Australian market that offer no overseas transaction fees.
---
Aside from no overseas transaction fee on purchases, the ANZ Rewards Travel Adventures card provides good travel benefits on Virgin Australia, including a free return domestic flight from select cities and two complimentary Virgin Australia lounge passes.
The Coles Rewards Mastercard earns an uncapped 2 flybuys points per $ on eligible purchases, with points transferable to Velocity Frequent Flyer.
Note that the no annual fee version of this card charges a 1.5% international transaction fee + 0.2% currency conversion assessment fee on overseas purchases.
The Bankwest Qantas World Mastercard earns 0.66 Qantas Point per $1 on eligible spend with no cap.
Non-points-earning cards
The 28 Degrees Platinum Mastercard does not earn rewards points but offers no annual fee.
The no-annual-fee Bankwest Zero Platinum Mastercard is another good option, but note that the Classic version of this card does apply overseas transaction fees.
The Westpac Lite card has a $9 monthly fee.
The ING Orange One card will waive the overseas transaction fee if you deposit a specified amount in an ING account and use your card a certain number of times.
You may also consider a linked debit card to a Citibank Plus or UBank USaver Ultra transaction account.
Tip
When travelling overseas and a card terminal prompts you to choose whether to charge the transaction in the local currency (say, USD or EUR) or in your home currency (AUD), you'll get a better currency conversion rate by paying in the local currency.
Summing up
By adding a credit card with no overseas transaction fees to your wallet, you can minimise costs when travelling and spending in non-AUD currencies and use another card/s that earn higher rates for spend within Australia.
No overseas transaction fees credit cards
was last modified:
March 23rd, 2019
by
Point Hacks Credit Card Information
Point Hacks is published by Point Hacks Australia Pty Ltd (ACN 622 987 160), a corporate authorised credit representative (Number: 504786) of MSC Advisory Pty Ltd ACN 607 459 441 (Australian Credit License: 480649). In some instances, Point Hacks Australia Pty Ltd receives a commission or benefit for referring you to the services of a credit provider. This commission or benefit is disclosed at the point of referral to the credit provider. This website does not provide credit, assist you in obtaining credit, or advise you to apply for any particular product from a provider.
We have not taken into consideration your personal circumstances or financial situation when providing the information on this website. It is important you read the relevant PDS from the product issuer and seek the independent advice of an appropriately qualified professional before making a decision on a product.
While we invest a great deal of time and energy into ensuring we provide with you with the most up to date and accurate information, we do not warrant the accuracy of statements or information contained on the Website relating to third party goods and services, including credit card information, loyalty schemes and rewards. You acknowledge that such information and materials may contain inaccuracies or errors and we expressly exclude liability arising from any person acting on those statements or information to the fullest extent permitted by law. Where conditions or warranties are implied by law and cannot be excluded, our liability will be limited to the re-supply of information. You should confirm the accuracy of information provided on this Website with the third party product provider before acting on it.