This is the most common Singapore Airlines First Class product available for award redemptions from Sydney and Melbourne and a great use of KrisFlyer miles or Velocity points.
Recently, I booked a trip to Manila via Singapore on short notice, and it was a great opportunity for me to finally sample this accessible premium product.
Fleet & Routes
The Boeing 777-300ER (two versions) and 777-300 are the most common aircraft used on medium- and long-haul Singapore Airlines routes.
The four-class 777-300ER version that I got to fly on is the pick of the three, with only four First Class seats, which makes it quite a private cabin.
The airline should have retrofitted all 777-300ER aircraft with the new First Class product (featured in this review) by September 2016 but other blog reports show that there are still some three-class 777-300ERs with the old product flying around. Generally, if there is only one row of First Class seats, then you have the new product; if there are two rows, then you could have the new product if the aircraft has been retrofitted or the old product if it hasn't.
Although Singapore also serves Brisbane, Perth and Adelaide, there is no First Class offered on these flights; instead, you'll find this product on the majority of flights between Sydney/Melbourne/Canberra and its Singapore hub but do note that the airline does switch its aircraft around periodically according to demand.
If you're not flying First Class on a 777, then you're likely to be on the larger Airbus A380 with private First Class Suites, which is a step up, so really you can't go wrong.
The Cabin: Seats & Seatmap
First Class is arranged in a 1-2-1 configuration across just one row (or two with the other versions), with two toilets (for just four passengers!) and Business Class immediately behind: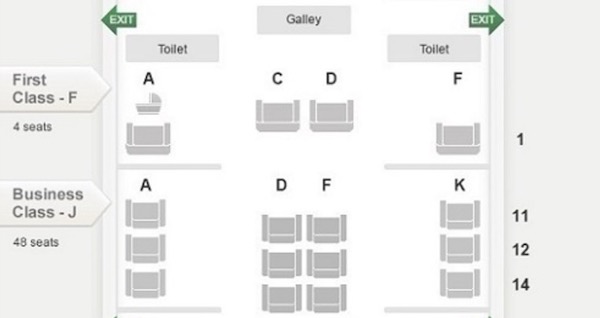 As always, passengers travelling together may prefer the two centre seats, whilst solo passengers may enjoy the privacy of a window seat.
Having only four seats made the cabin feel very private but somewhat difficult to photograph and get a good shot. Here are the centre seats: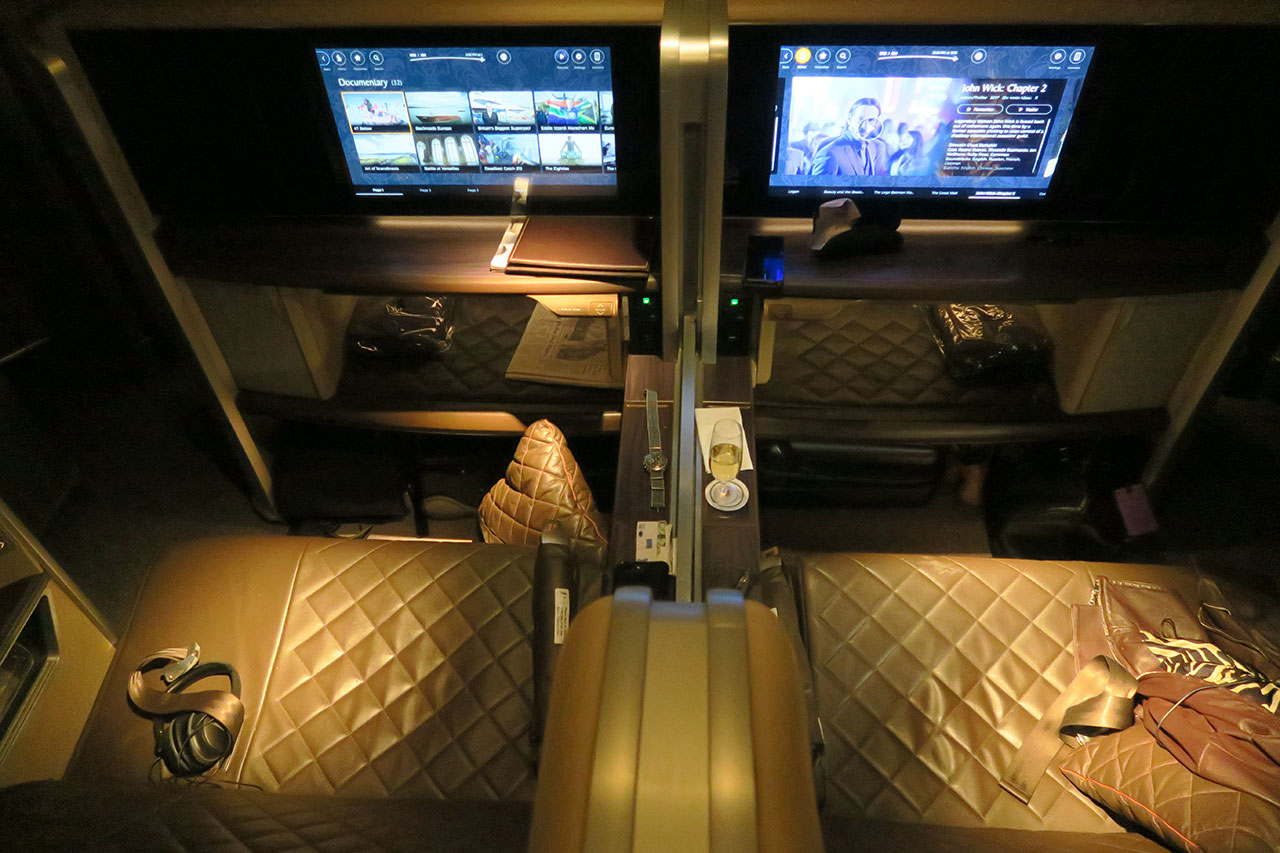 Unlike other seats where you can push a button to turn it into a bed, Singapore seats require the cabin crew to manually fold the seat forward, which is good news because you can get a wider bed, however, it means the recline is rather limited when you want to be in a relax mode, especially compared to Cathay Pacific and Qantas First Class.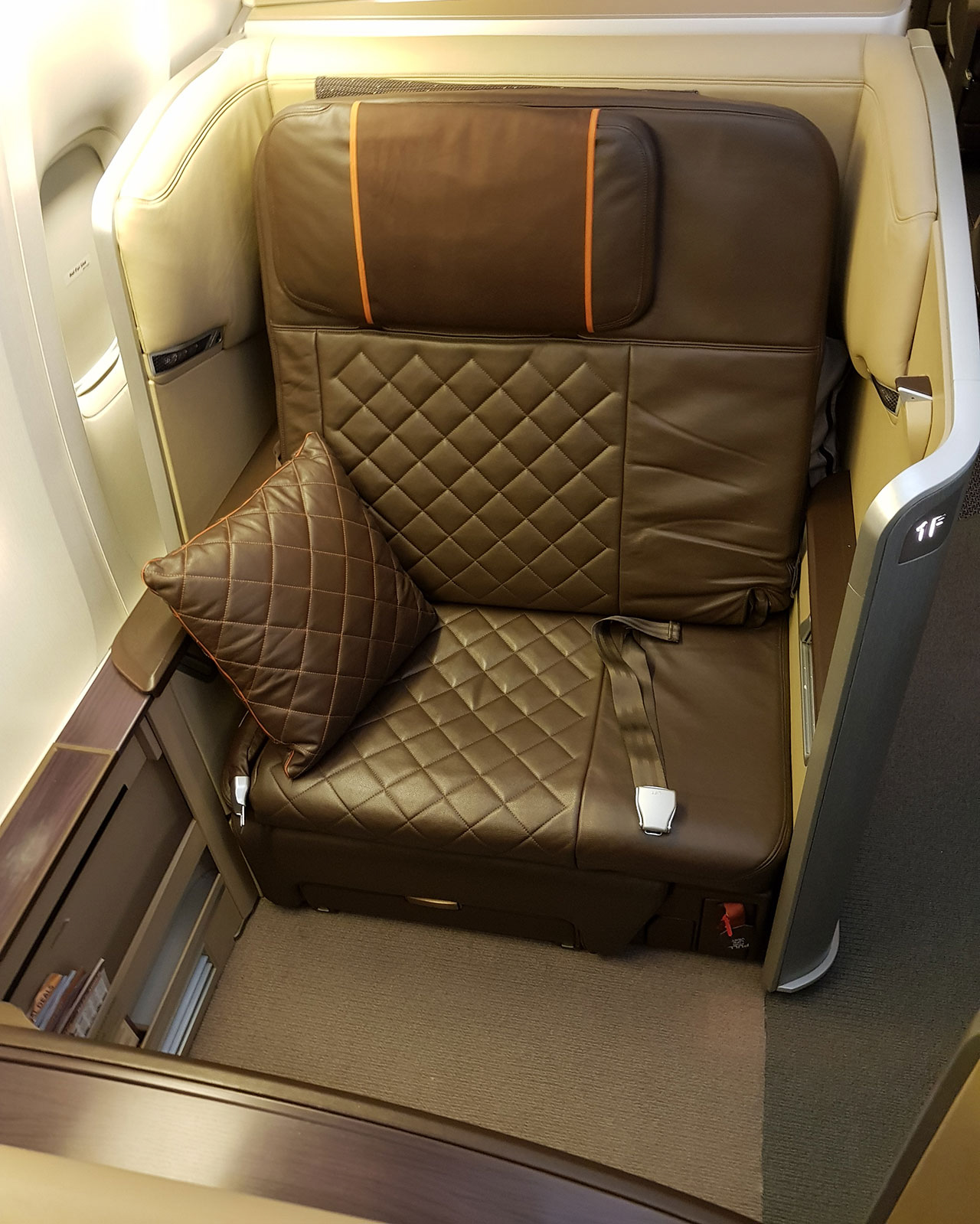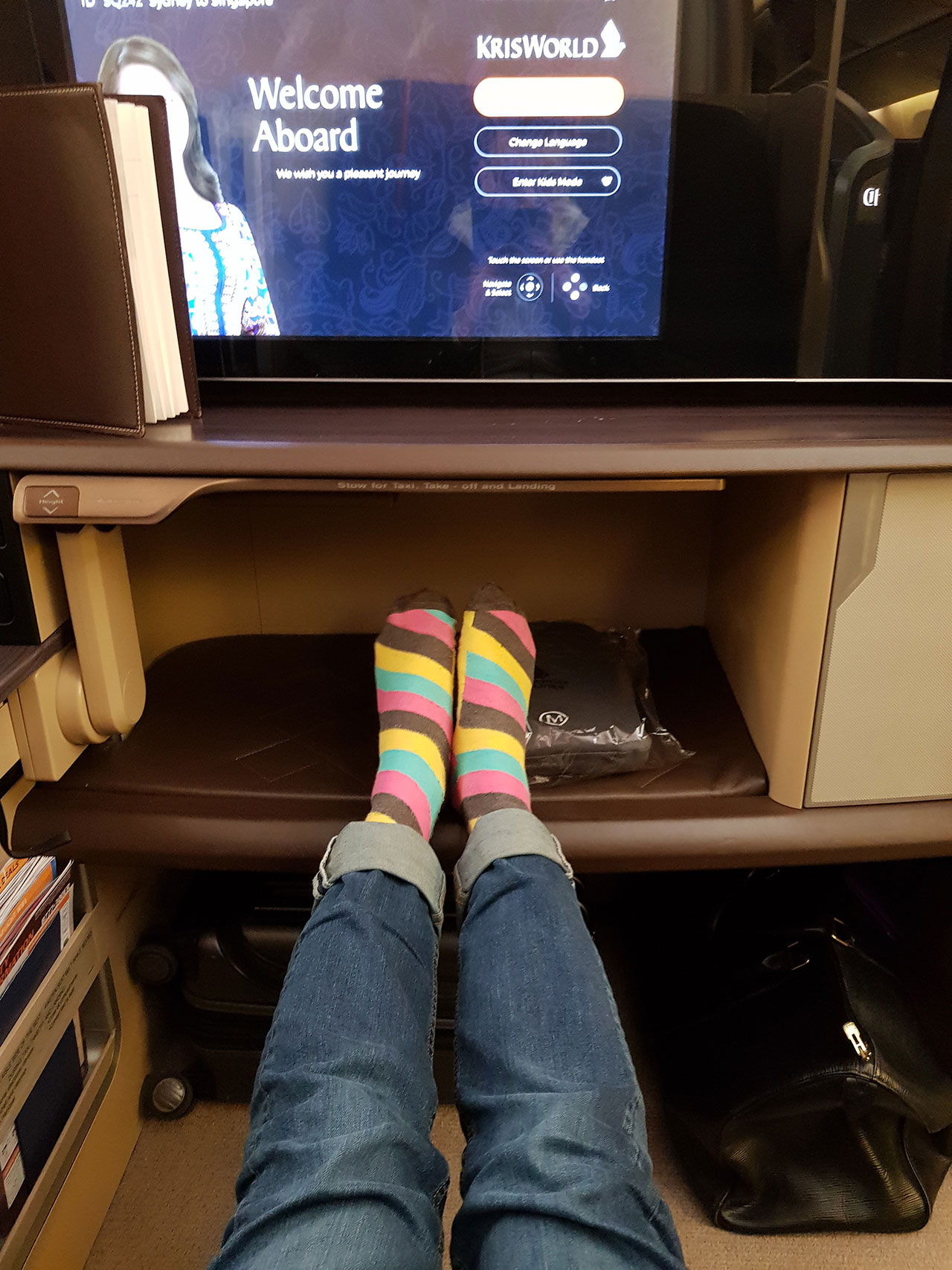 There is plenty of storage space for two carry-on cabin bags, shoes and a jacket: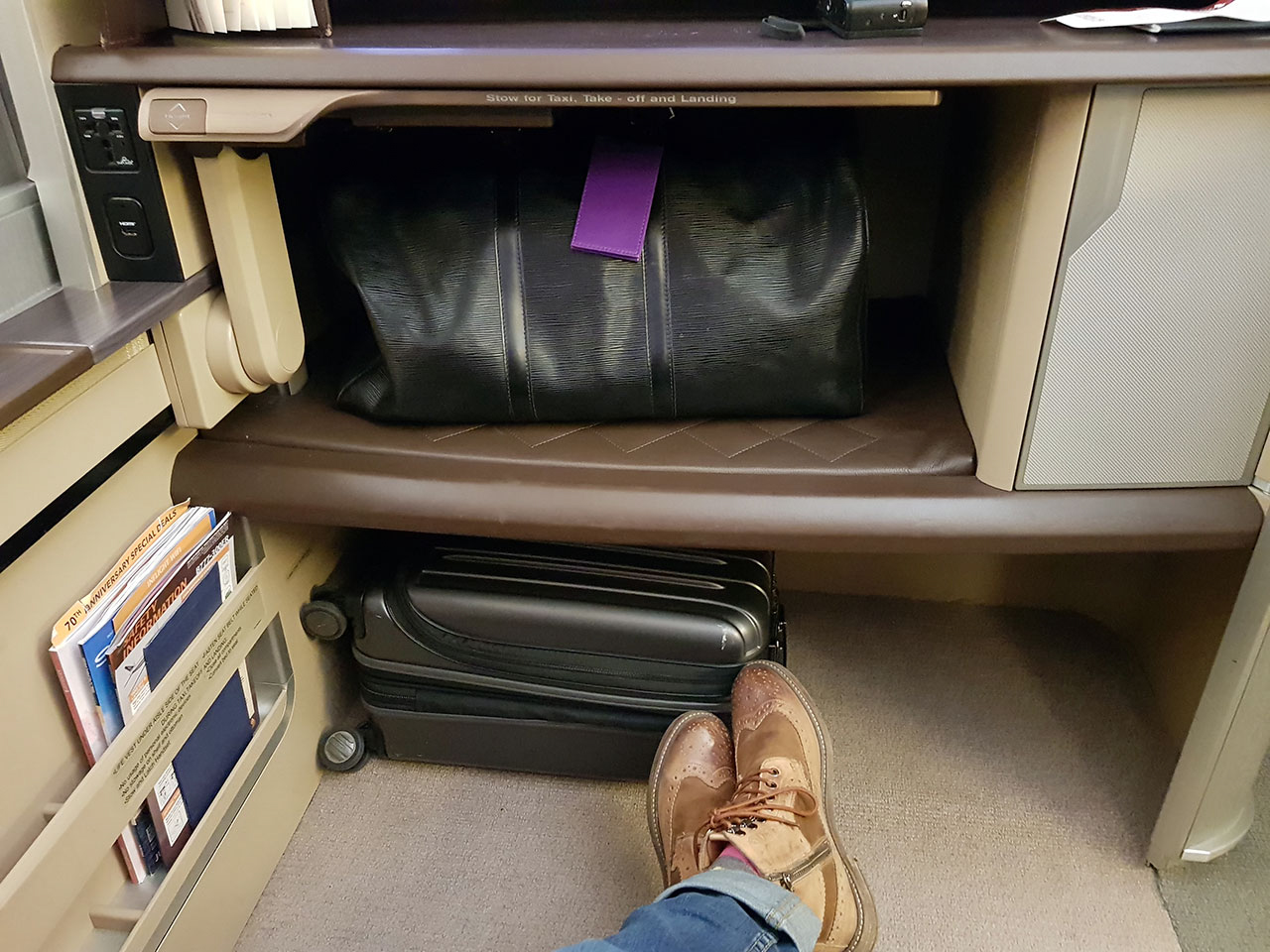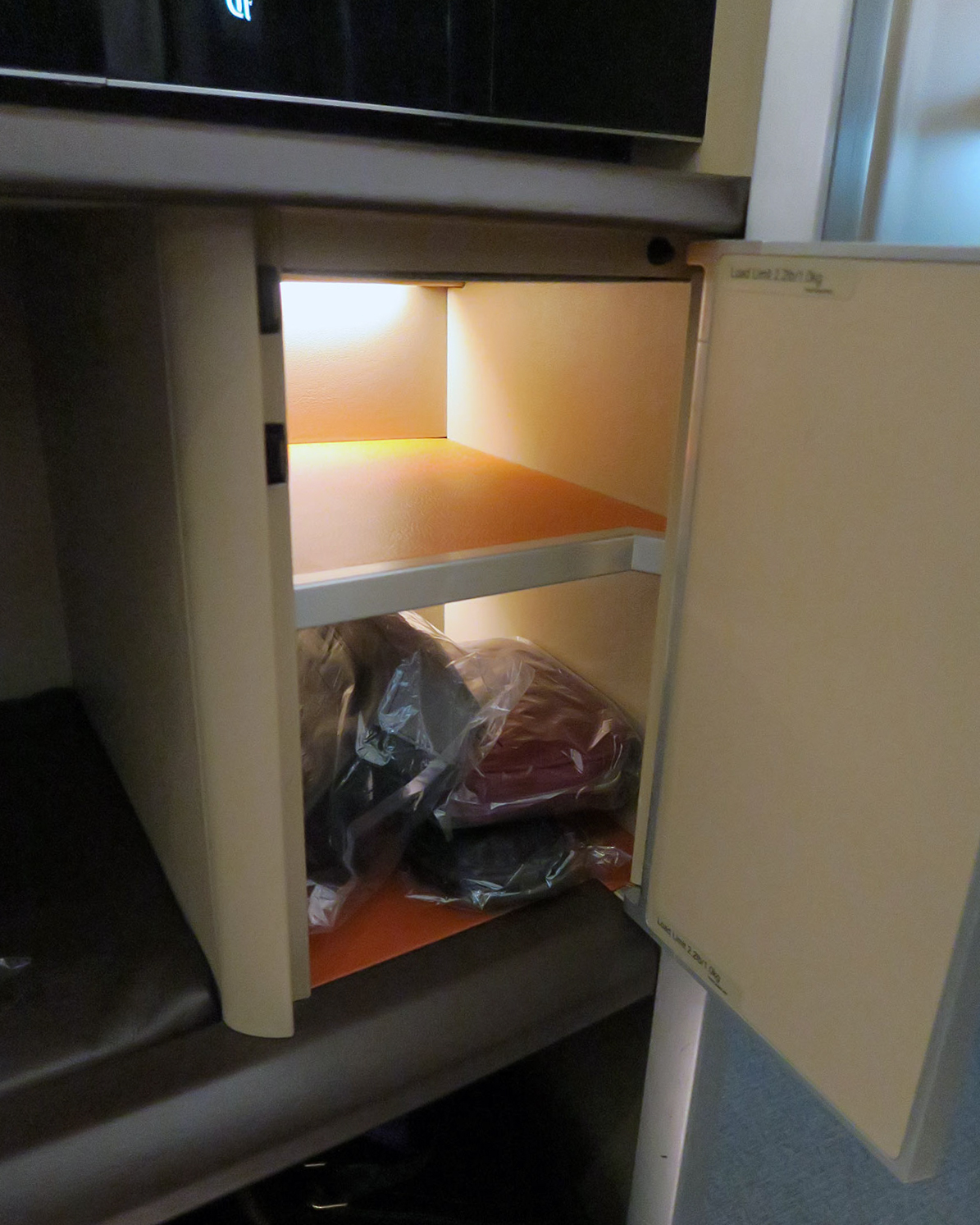 Note that Singapore Airlines maintains a warm cabin temperature, just like a number of other Asian carriers.
Service: Food & Drink
I had used Singapore Airlines Book The Cook feature prior to the flight and selected the renowned Boston lobster thermidor.
Here is the full food and drinks menu for the flight:
As soon as the seatbelt sign was switched off, the crew returned with a fresh glass of Dom Perignon and a warm bowl of nuts as we waited for the dinner service to start: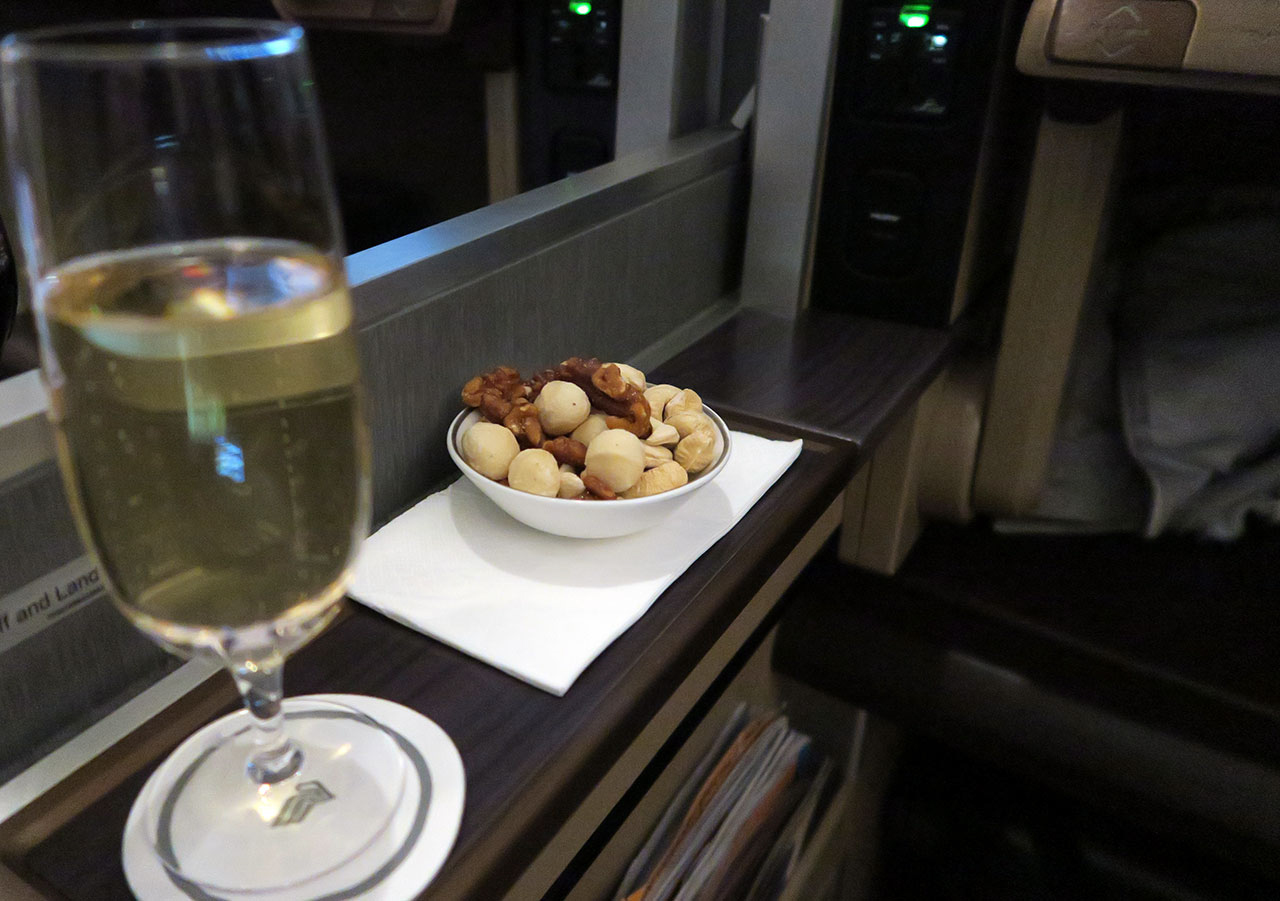 Dinner started with caviar, although Singapore Airlines did not provide a mother of pearl spoon: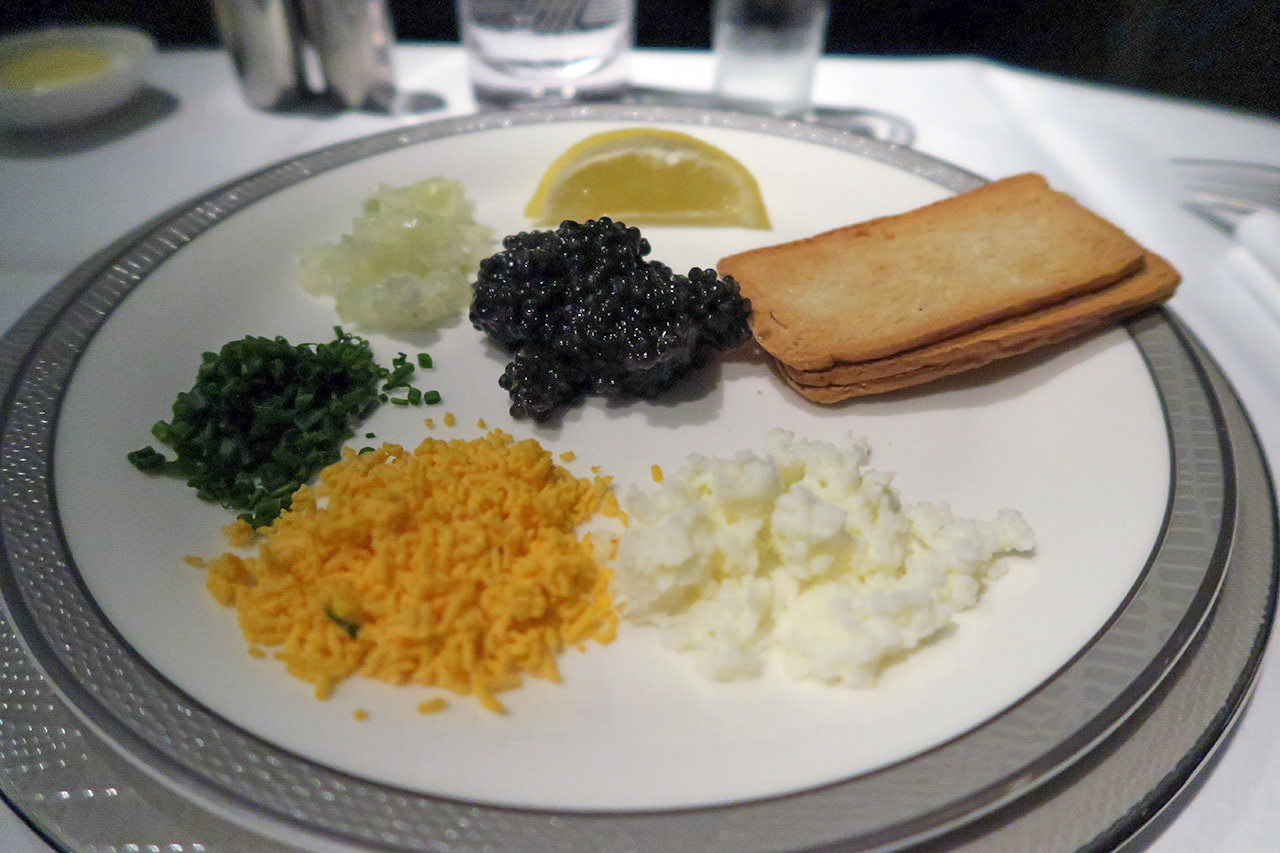 My first choice was the double boiled chicken soup, however, they ran out, so I defaulted to the Jerusalem artichoke soup. It did not disappoint – the soup was creamy, the dollops of pesto really lifted the flavour and the ricotta cheese dumplings made it very rich: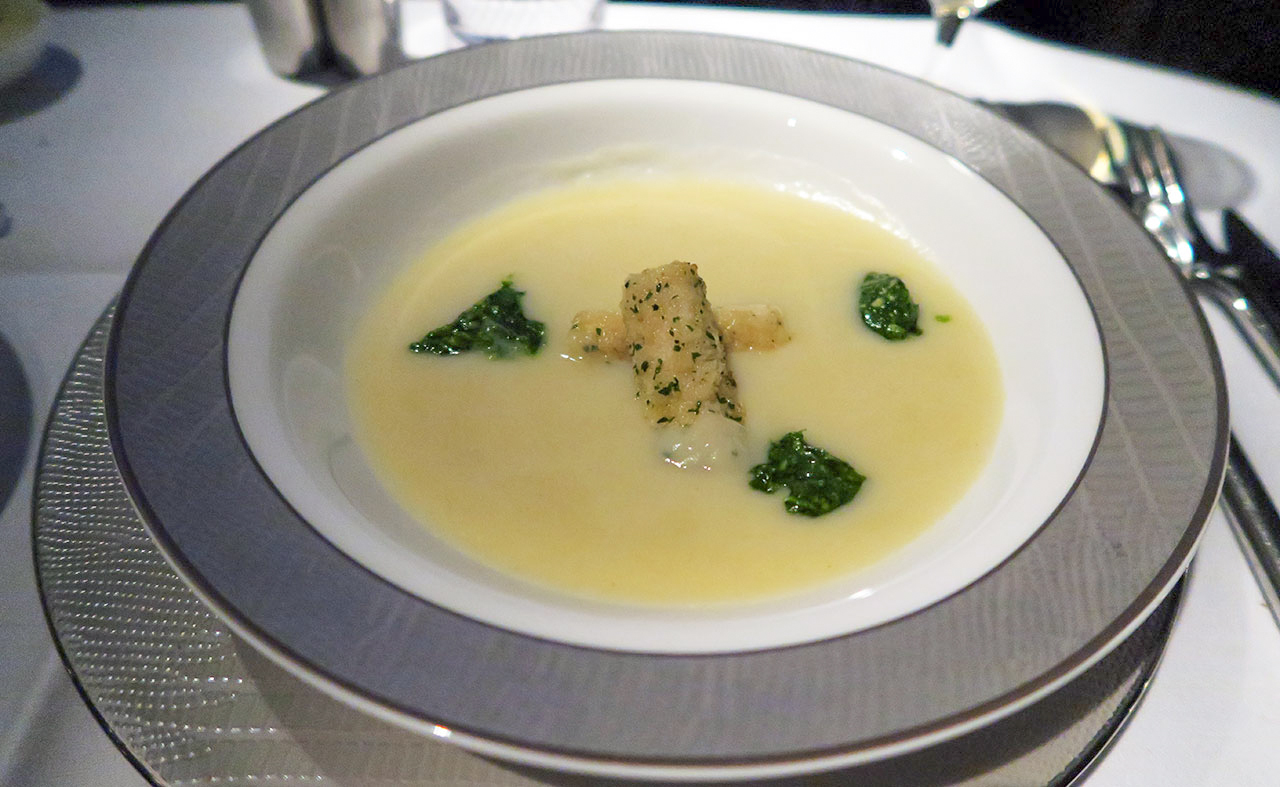 The next dish was the salad of rocket tomatoes with honey mustard dressing, which was tasty: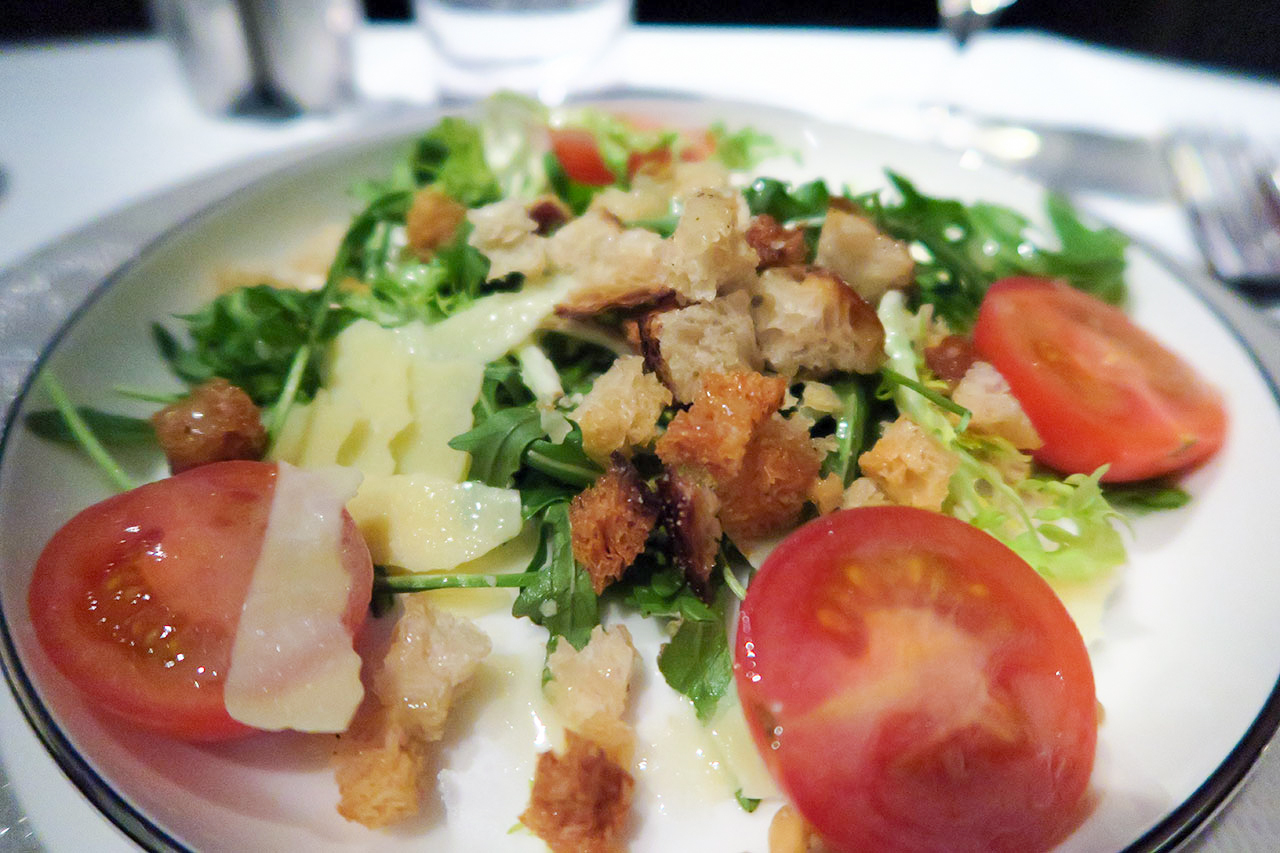 And the moment I was waiting for – the Boston lobster thermidor. Bucket list: tick!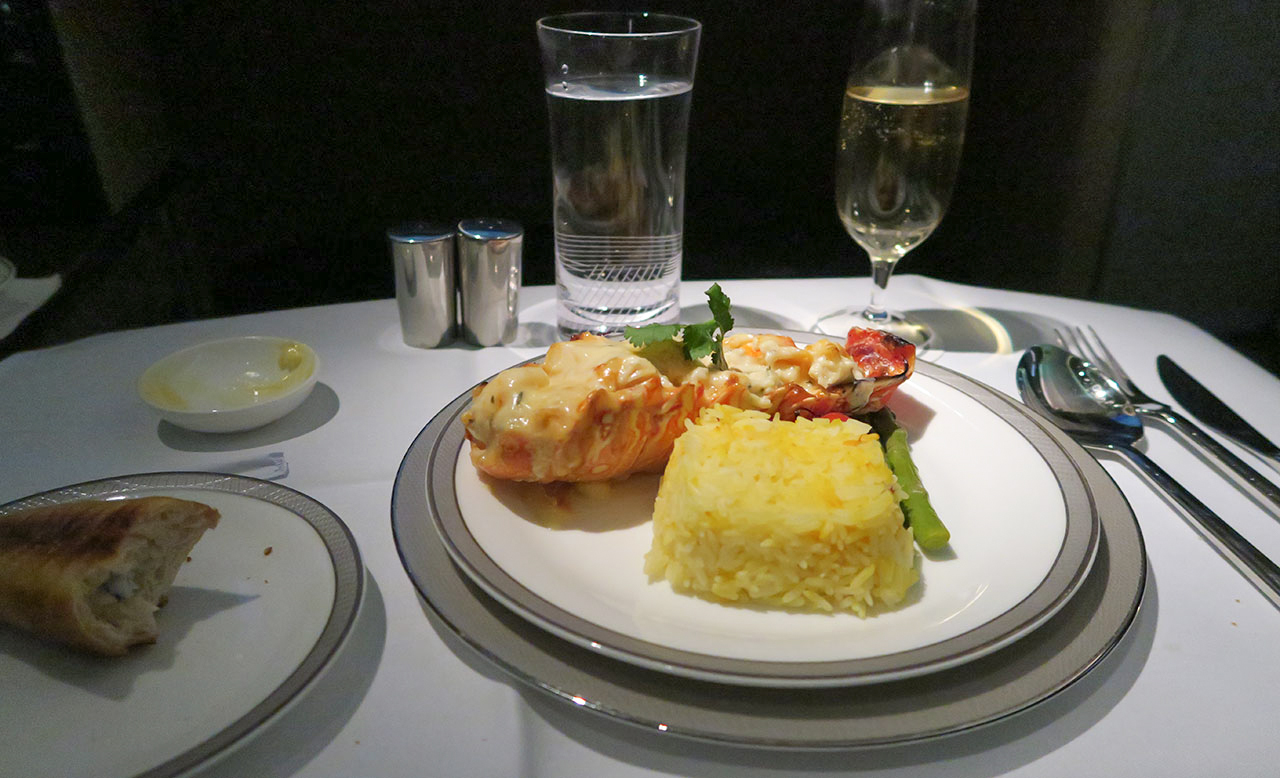 Finally, a sweet and decadent but not memorable dessert: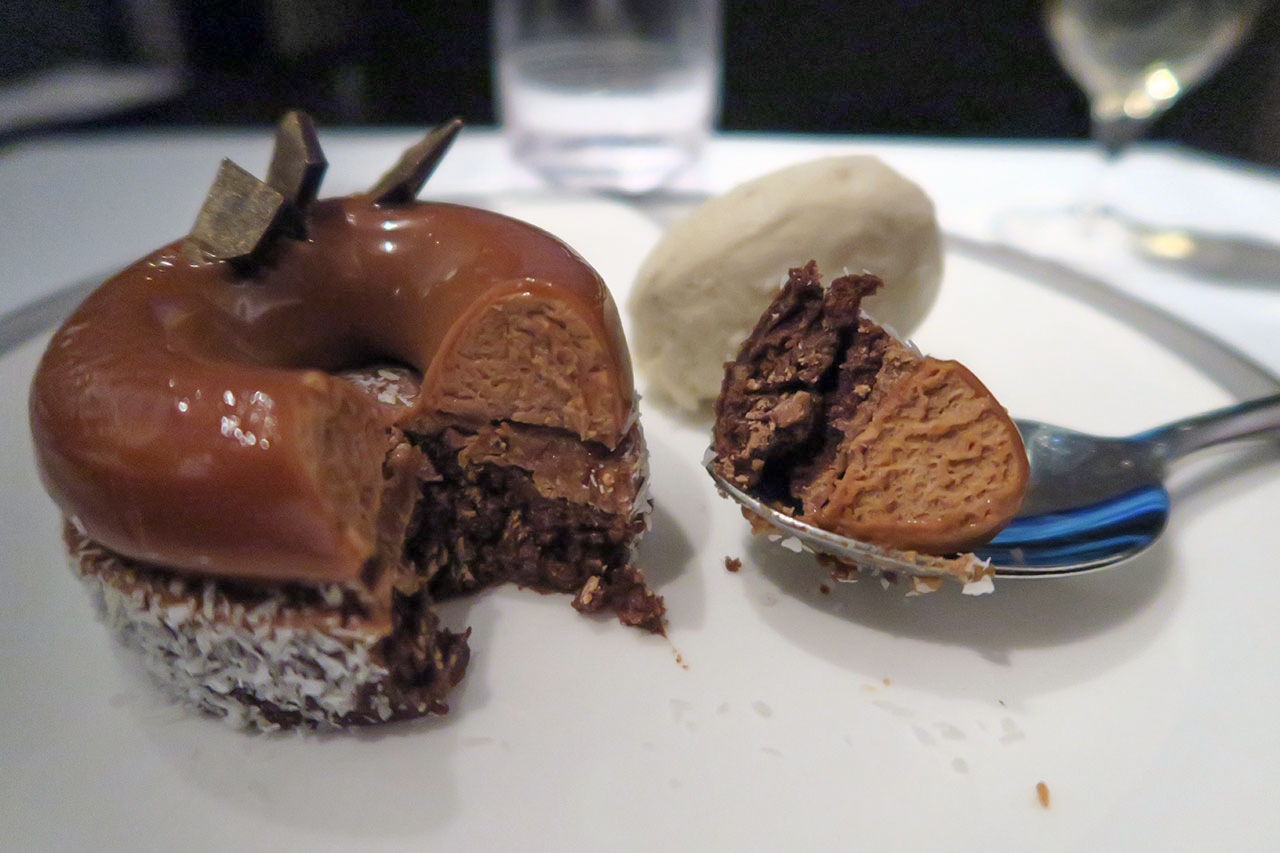 followed by more chocolate: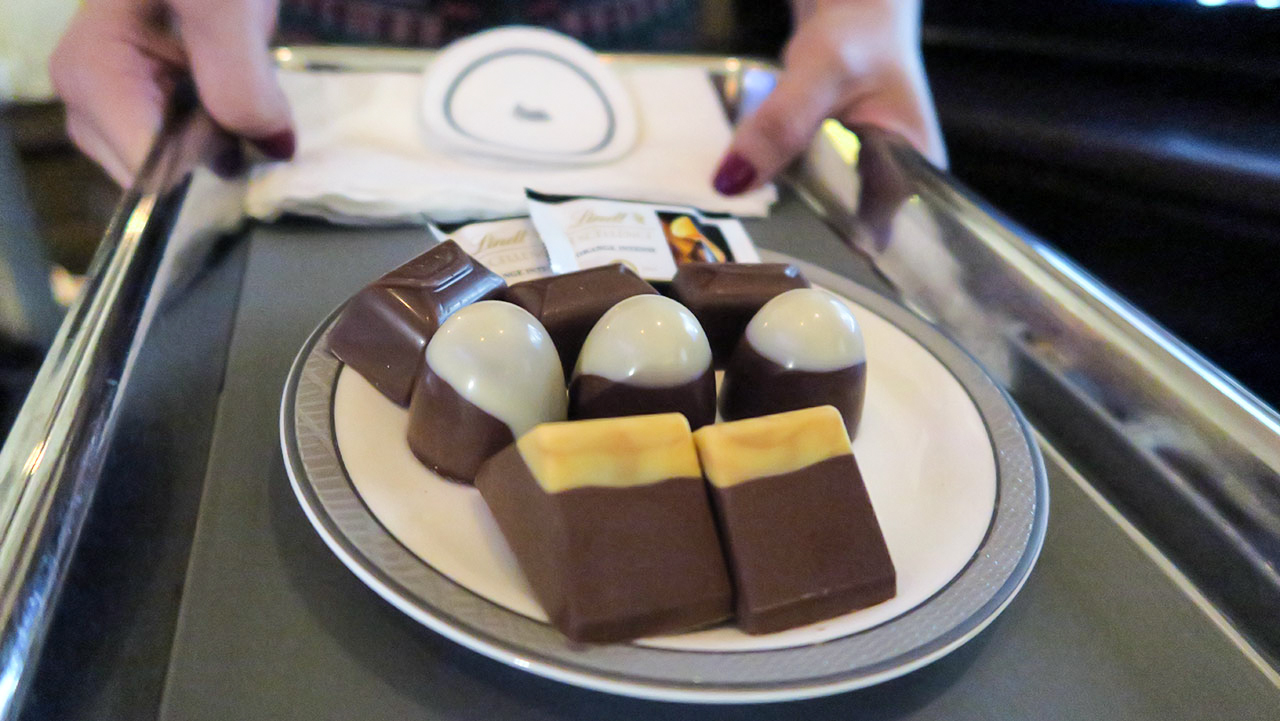 After being informed by cabin crew I was the only one drinking champagne, I felt it was my duty to also finish what I started: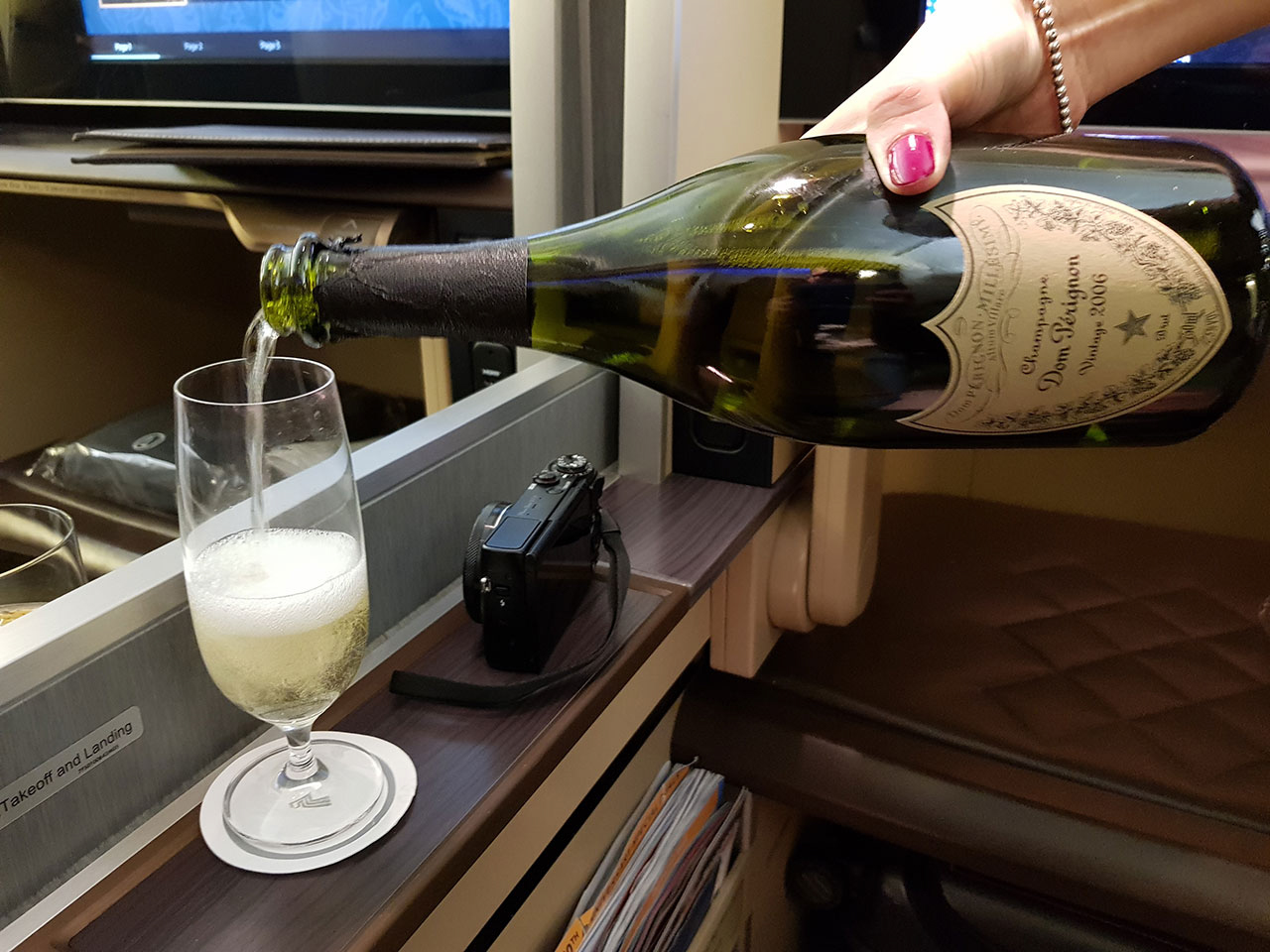 and I then switched tack to Krug. Apologies for the blurry picture – I swear it was turbulence not shaky hands from drinking a bottle of Dom all by myself.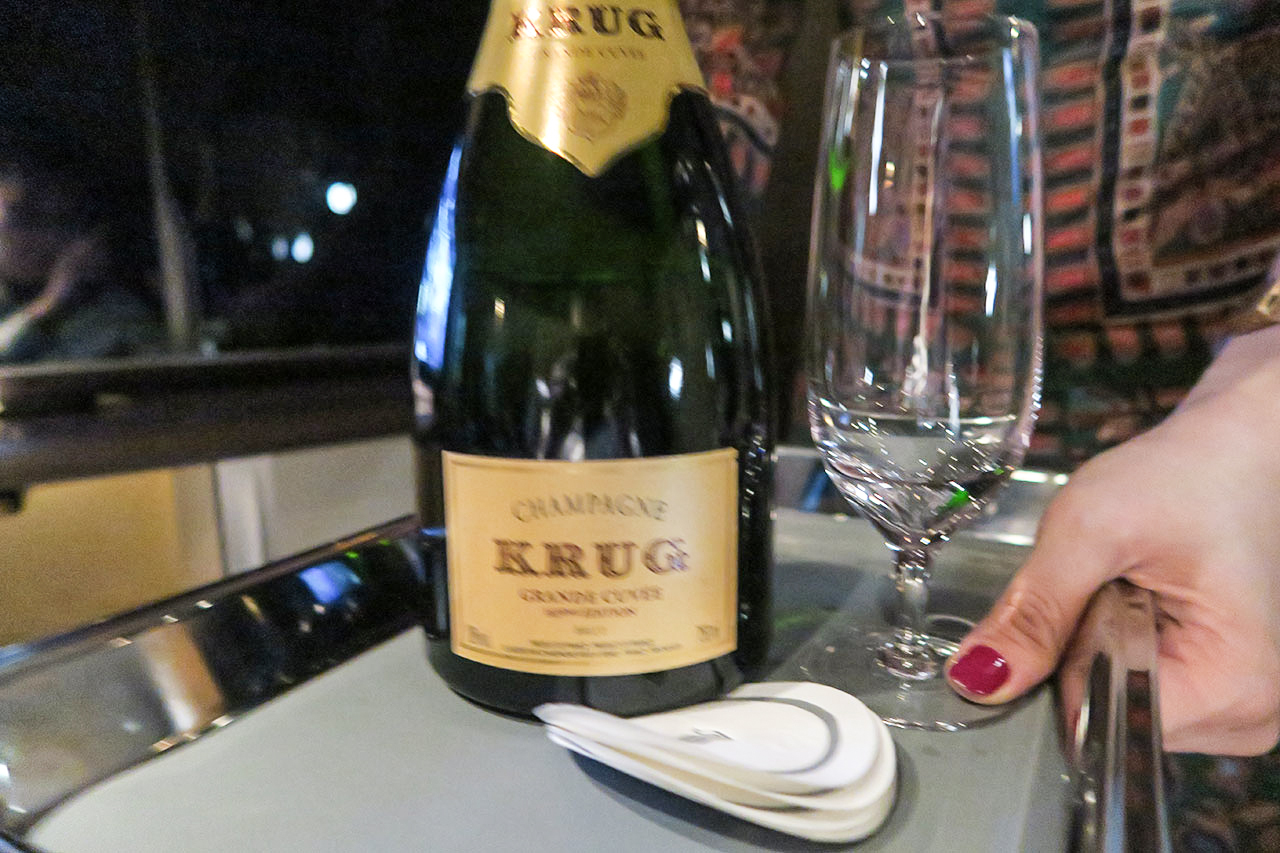 Inflight Entertainment
Singapore Airlines' inflight entertainment system has a huge catalogue of movies, TV shows, documentaries and music – certainly plenty of content to keep you occupied.
The screen resolution is crisp and bright: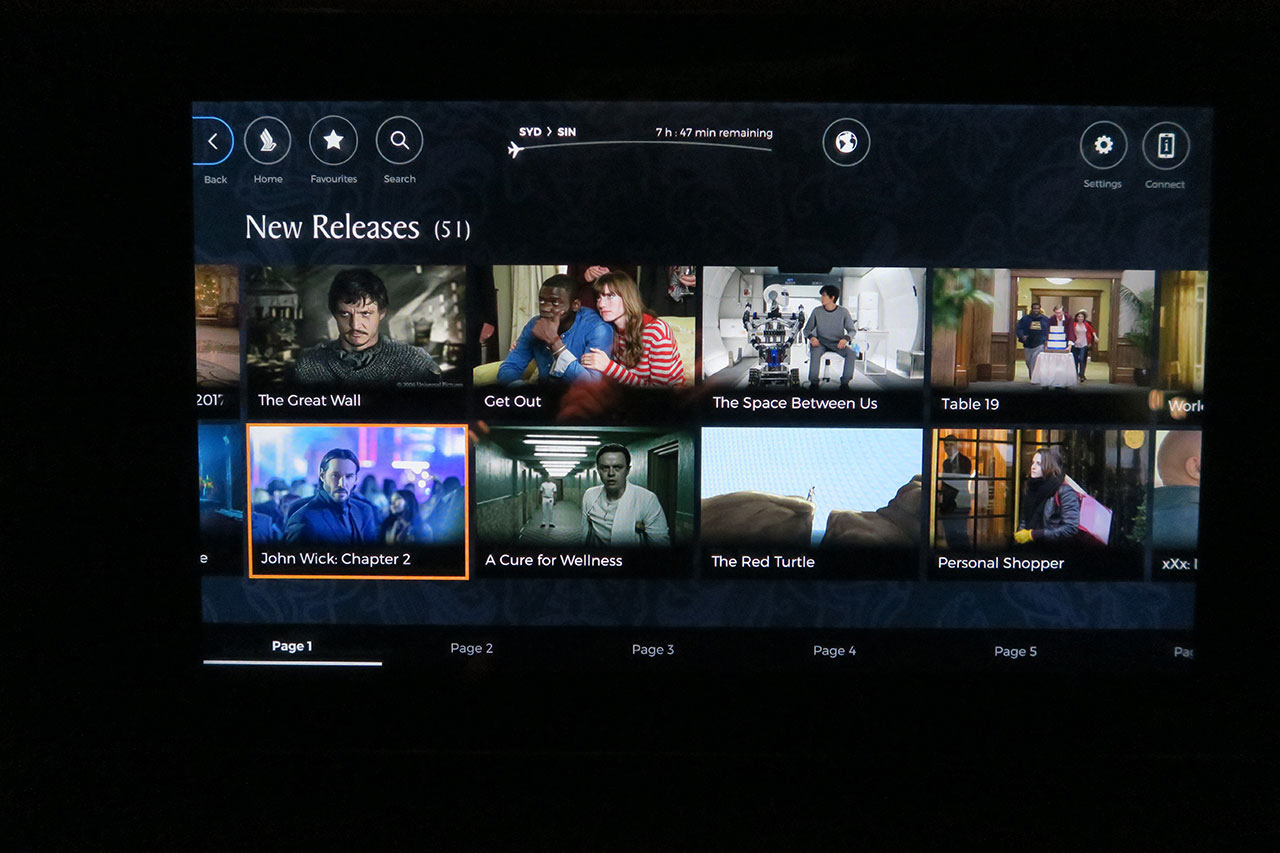 Amenities
Here is a picture of the women's amenities kit: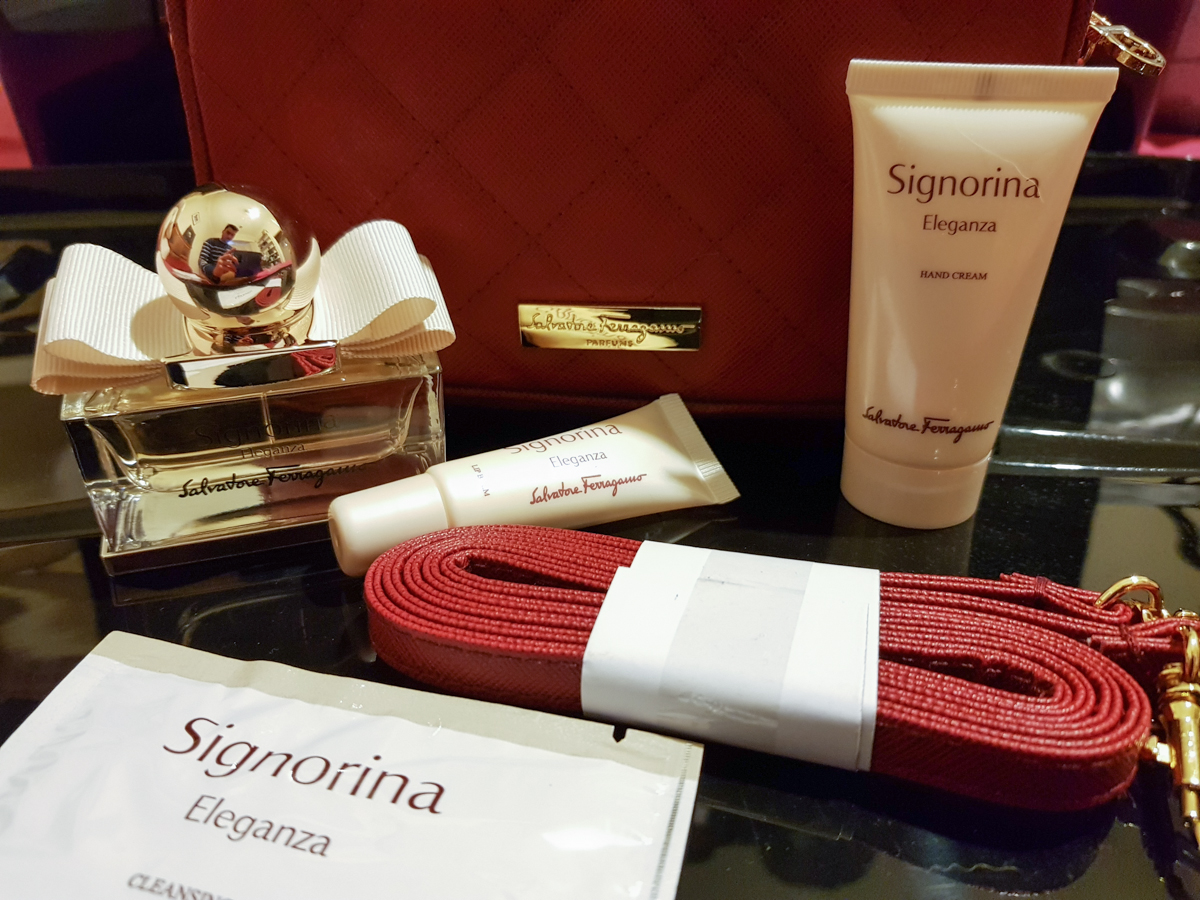 and the men's version: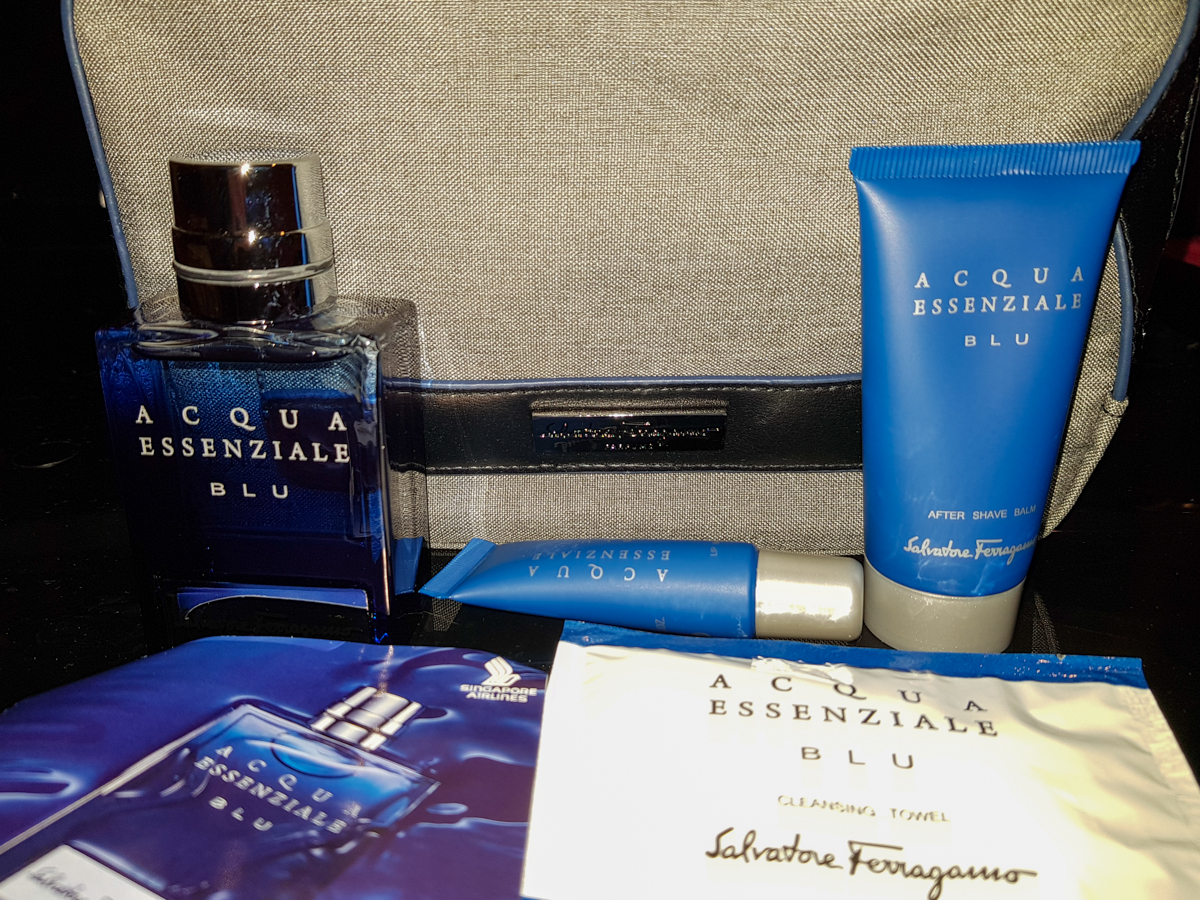 Singapore recently updated their pyjama offerings: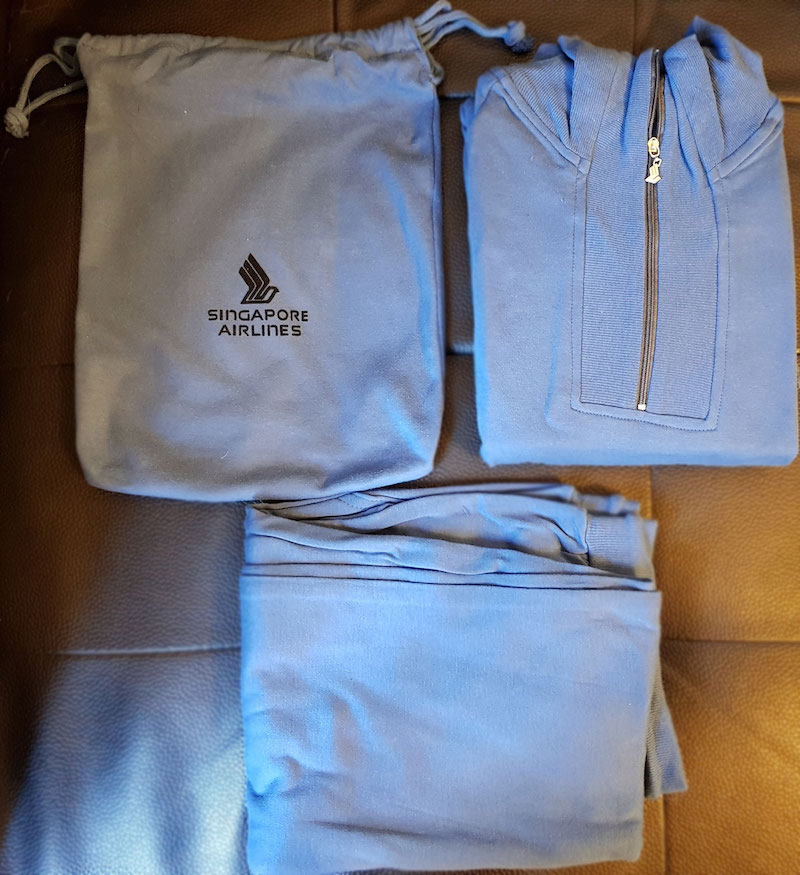 First Class passengers receive complimentary unlimited wifi.
How to redeem points for this flight
Retail fares for the eight-hour flight to Singapore from Sydney or Melbourne start at $4,000.
Read our guide to using your points to book Singapore Airlines First Class here.
Lounge Access
Guests travelling in First Class can use the SilverKris First Class Lounges at Sydney and Melbourne Airports.
If you are departing Singapore on the way back, you can access their exclusive The Private Room.
One of the most commonly asked questions is, 'if I arrive in Singapore on a First Class flight and have an onward flight in Business Class, can I use The Private Room?'
I read countless forums and could not find the official answer. At the Sydney lounge, the staff told me no but it turns out they were wrong!
Whilst it is not officially published on the Singapore Airlines or Star Alliance websites, you are eligible to enter The Private Room by simply presenting your First Class boarding pass from your first flight, so don't throw it out!
Summing up: why choose this flight?
The three crew members taking care of the four First Class passengers were exemplary of the famed customer service that Singapore is known for.
On one occasion, the flight attendant surprised me with a new glass of champagne. I looked puzzled and she explained that my champagne was no longer chilled, so she poured me a new one.
We're lucky in Australia to have access to a number of Singapore Airlines First Class flights (and still a great Business Class product from other cities), so this represents a great use of KrisFlyer miles or Velocity Points.
Singapore Airlines 777-300ER First Class overview
was last modified:
November 8th, 2021
by