Qantas' Project Sunrise is back on the horizon
Fly non-stop from the east coast to the likes of London, Paris and New York.
Posted:
February 24, 2022 - 1:40 pm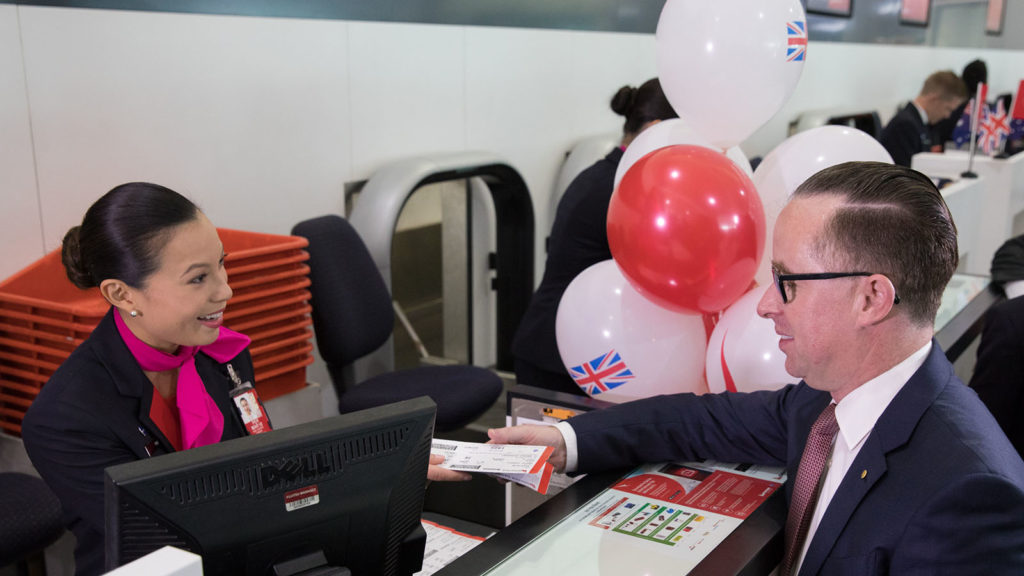 What we'll be covering
After a 'pandemic pause', Qantas is once again working towards Project Sunrise. It's a mission that will connect Australia with practically anywhere in the world by non-stop flight – and it's set to arrive by 2025.
Point Hacks joined a media call with Qantas Group's CEO Alan Joyce and CFO Vanessa Hudson to learn more.
Project Sunrise: non-stop flights to London, Paris, New York by 2025
Prior to COVID, Qantas had its eyes on non-stop flights from Australia to the far side of the world. Understandably, Qantas hit 'pause' on these plans due to the pandemic – but Project Sunrise is back on the agenda.
The goal? Regular, non-stop flights from Sydney and Melbourne to London, Paris and New York – with more routes also under consideration.
'We're hoping again by mid-year that we can finalise that business case,' Qantas Group CEO Alan Joyce tells media at a presentation of the company's half year financial results. 'We know the road to recovery still has some time to go … (but) excitingly, work has resumed on Project Sunrise.'
'In last few weeks … we've seen international services strengthen even further. This February, we had our best week for international ticket sales since pre COVID,' Joyce shares.
Australia's shift to living with COVID, as well as our open international borders, is said to have been a significant factor in Qantas revitalising Project Sunrise.
'The likelihood at this stage, is if we make a commitment (to Project Sunrise) this year, it'll be the middle of 2025,' when Qantas will get the Airbus A350-1000s needed to operate the routes.
Ad – Scroll down to continue reading.Minimum spend, terms & conditions apply.
The allure of non-stop flights
Flying straight from A to B doesn't just save time and reduce carbon emissions. It also removes some of the complexity from the travel experience, particularly in the era of COVID. Not having to travel via a third country often means one less set of testing and paperwork requirements to follow, for instance.
'Our latest customer research shows, as you'd expect, that demand for direct long-haul flights is even stronger than it was pre-COVID,' Joyce shares.
But it's not only these ultra-long Project Sunrise flights where skipping a stopover has its advantages for Qantas.
'When we introduced (flights to) India again – to Delhi – we saw massive demand, because people love to fly direct. With the reinduction of our flights from Darwin to London, we saw massive demand again. It's our strongest performing service since the relaunch of the international operation in November.'
Up next is a new non-stop flight from Perth to Rome, set to kick off in June.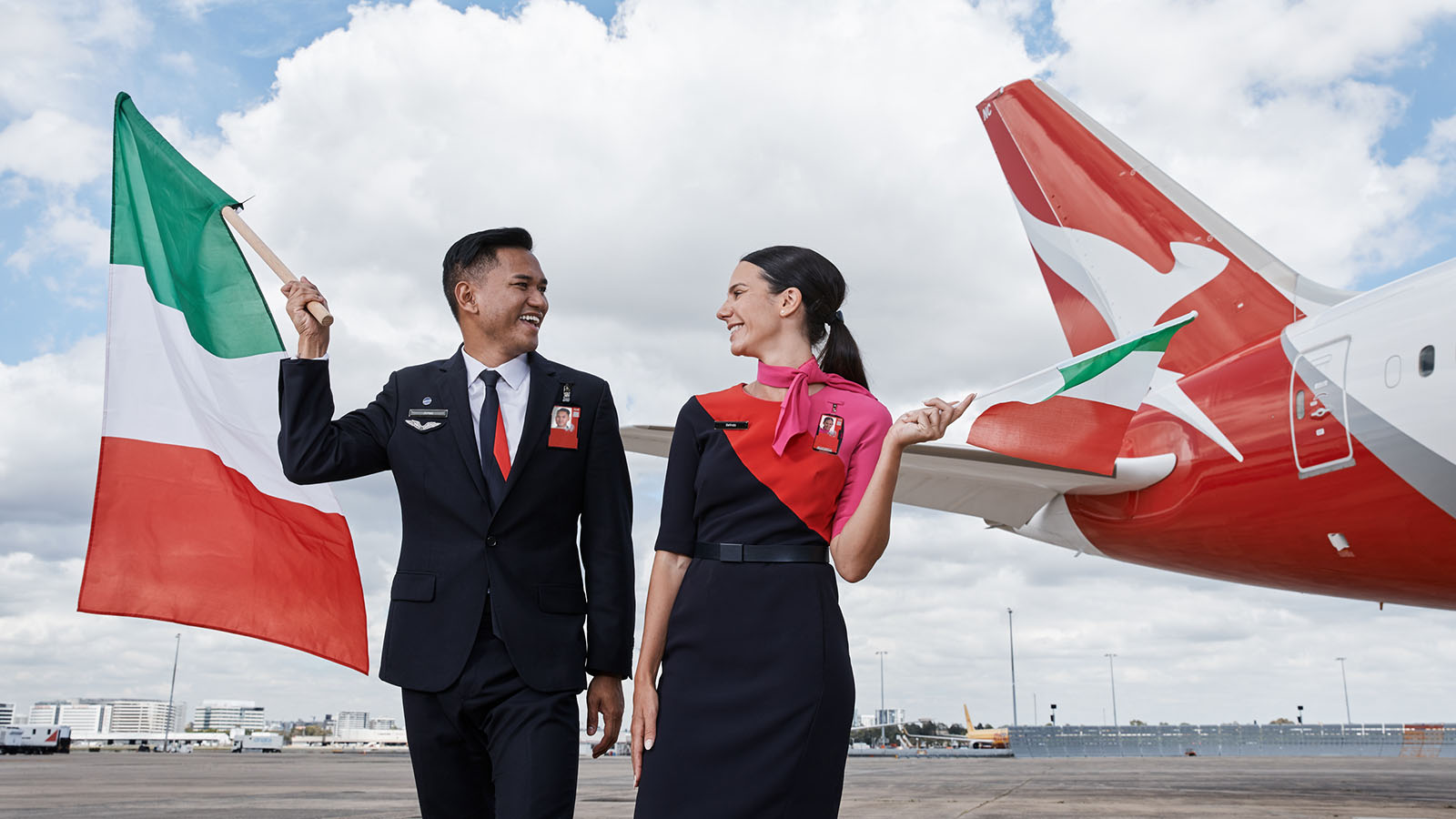 'It's a direct service. We think we'll do very well on that service. And we'd like to start Perth to Johannesburg, and we're working through with the airport on allowing people to fly direct there.'
Who is Qantas targeting with Project Sunrise?
Interestingly, it's not just those travelling at the front of the plane who are keen to fly non-stop. It's also Economy Class travellers, who just want to get there.
'On Project Sunrise, we're feeling really confident around the demand,' adds Qantas Group Chief Financial Officer Vanessa Hudson. 'We've done market research … that shows that demand for this kind of service is increasing across all cabins of the aircraft.'
'We're also seeing that this is supported by what we're seeing on the Boeing 787, of the direct flights from Darwin to London. And when we return to Perth, we're really confident that we'll see that back as well.'
In fact, those flying up front aren't all simply travelling on business. Fewer than half of passengers in Qantas' better-than-Economy cabins are corporate flyers.
'On Qantas International before COVID, the vast majority of people in premium cabins were actually there for leisure purposes. So (leisure) is 60% of our premium cabins. It surprises people, because most people think it's corporates doing it.'
Project Winton also full steam ahead
Project Sunrise isn't the only idea taking shape at Qantas. There's also Project Winton: Qantas' nickname for the renewal of its domestic fleet.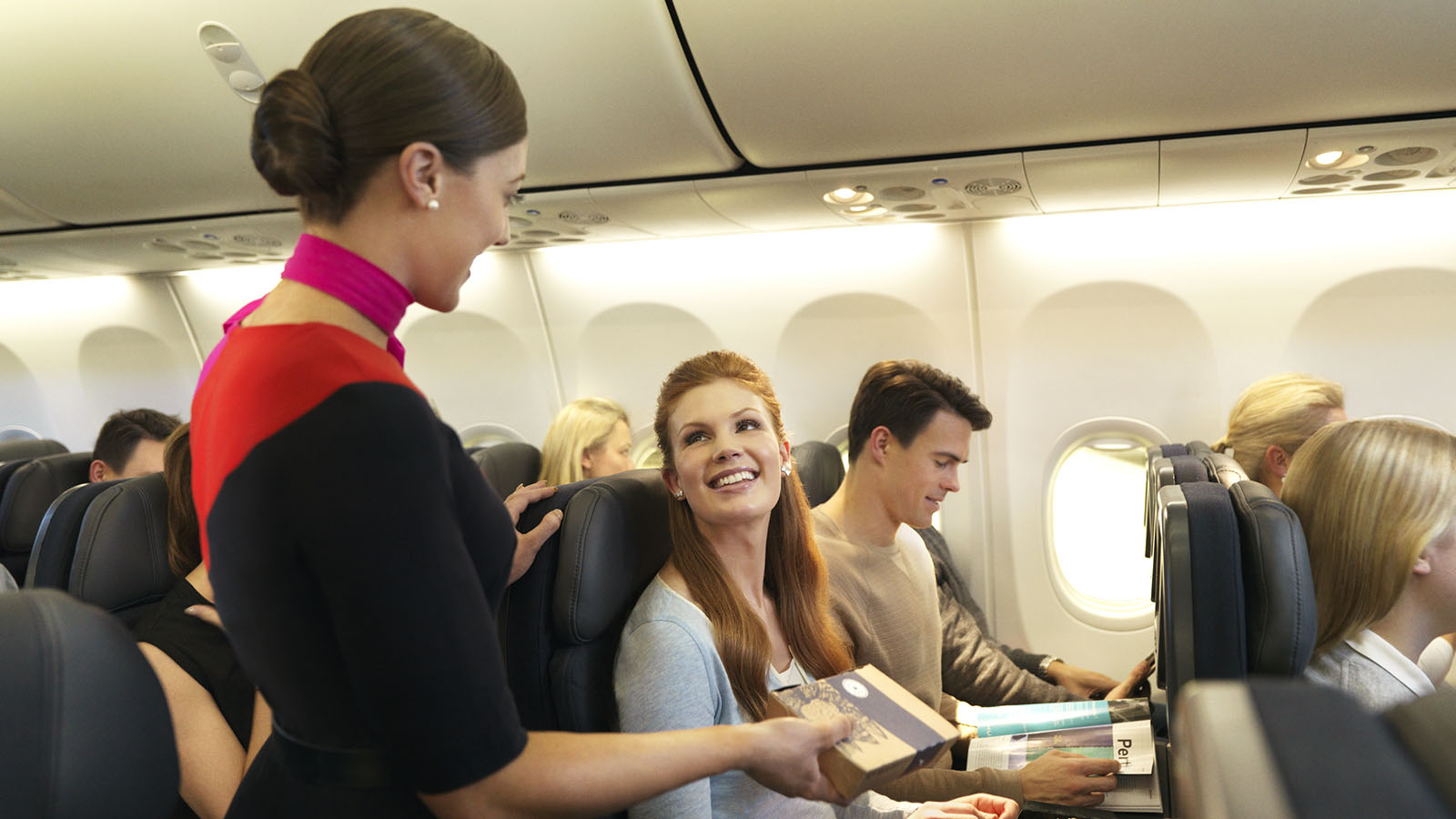 Back in December 2021, Airbus became known as the preferred manufacturer for the airline's next-generation jets. In fact, when combining the Group's orders across Qantas and Jetstar, the carriers have almost 300 new planes at their disposal.
'When complete, it will be the biggest aircraft order in Australian aviation history,' Joyce teases. 'These aircraft will be the backbone of Qantas Domestic, will deliver a big reduction in fuel consumption and represent a huge part of our future.'
On the Qantas front, expect these planes to sport an all-new Business Class cabin and fresh Economy Class seats. 'Subject to board approval … I would expect to finalise that (order) by mid calendar year,' Joyce tips.
Qantas is also buoyed by the recent bounce-back in domestic travel, which Joyce has witnessed first-hand.
'In the past month or so, I travelled to Brisbane, Hobart, Melbourne and Darwin. The airports, every time we got through them, are getting busier, and this is showing up in our forward bookings.'
As that demand continues to grow, Qantas' next-generation jets will become the future of flying in Australia, and beyond.
---
Stay up to date with the latest news, reviews and guides by subscribing to Point Hacks' email newsletter.
Qantas' Project Sunrise is back on the horizon
was last modified:
August 24th, 2023
by