British Airways is upgrading its Sydney-Singapore-London flights from late October, with the carrier's famed Club Suites taking over in Business Class. They're a significant step above what's currently available on BA's Kangaroo Route.
The more passenger-pleasing 1-2-1 layout means no more stepping over other travellers. Or, indeed, having your own personal space double as a walkway for somebody else. There's direct aisle access for all – and to top it all off, even a privacy door at each seat.
As a oneworld Alliance partner of Qantas, you can even book BA's Club Suites using Qantas Points. Here's what you need to know and how to land a Club Suite for yourself.
Where does British Airways fly from Australia?
British Airways' sole Australian destination is Sydney. From there, BA runs a daily flight from Sydney to Singapore that continues onwards to London Heathrow. This means BA also has a daily London-Singapore-Sydney service.
This means you could travel from Sydney all the way to London with British Airways. But you can also fly from Sydney just to Singapore with BA, even if you're not travelling to London.
Just as you could fly from Sydney to Singapore with Qantas, Singapore Airlines and Scoot, you can also fly from Sydney to Singapore with British Airways. And because many people forget that BA is an option for trips solely to the Lion City, snagging a premium cabin reward seat can be easier than on Qantas.
When will British Airways fly its Club Suites to Australia?
You'll find British Airways' Club Suite in Business Class on all BA flights departing from Sydney from 1 November 2022. That's when the daily BA16 service swaps from a Boeing 787 – with the carrier's less desirable zig-zag Business Class suites – to a Boeing 777 with the new Club Suites.
You'll find Club Suites on BA15 from 30 October when departing London. BA15 is the service that jets to Singapore and then continues from Singapore to Sydney.
If you're hopping aboard in Singapore and flying back to Australia, Club Suites are on all BA15 departures from 31 October. On that first day, that's the same aircraft that departs London on 30 October.
Ad – Scroll down to continue reading.Minimum spend, terms & conditions apply.
What makes British Airways' Club Suites better?
In recent times, British Airways hasn't been widely regarded for its Business Class experience. On many aircraft, 'Club World', as it's known, hasn't provided much in the way of privacy and serenity.
For just about every passenger seated next to an aisle, another passenger nearby needs to use your seat as a thoroughfare. And for those away from the aisle, the reverse is true. You'll get to know your seatmate very well before the flight is through – you're even facing each other when your privacy screen is down.
This is the experience British Airways has been offering from Sydney to date, even on its newer Boeing 787 aircraft. Clearly, it's no longer competitive against the likes of the Qantas Business Suite and Singapore Airlines' own Business Class cabins.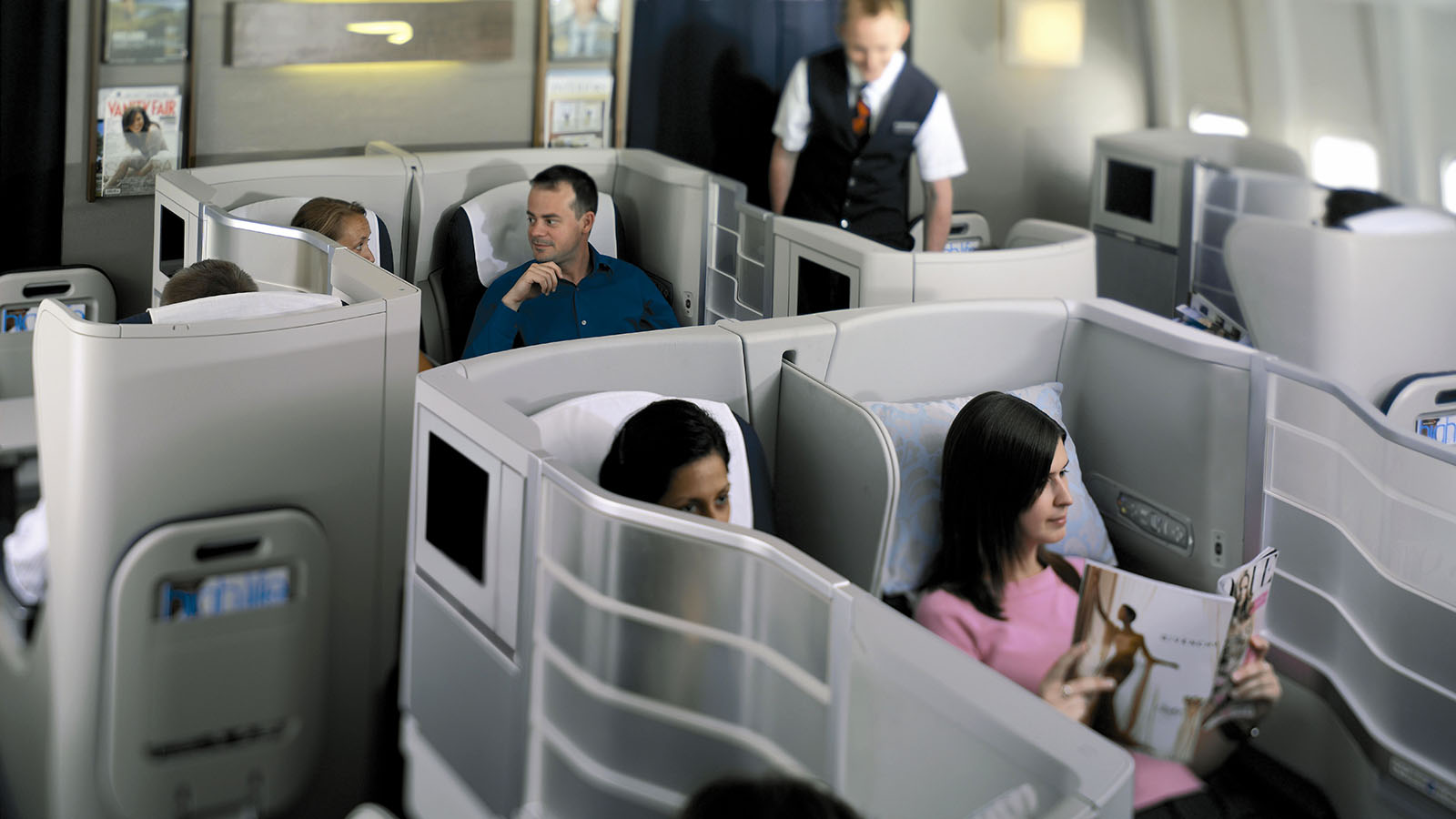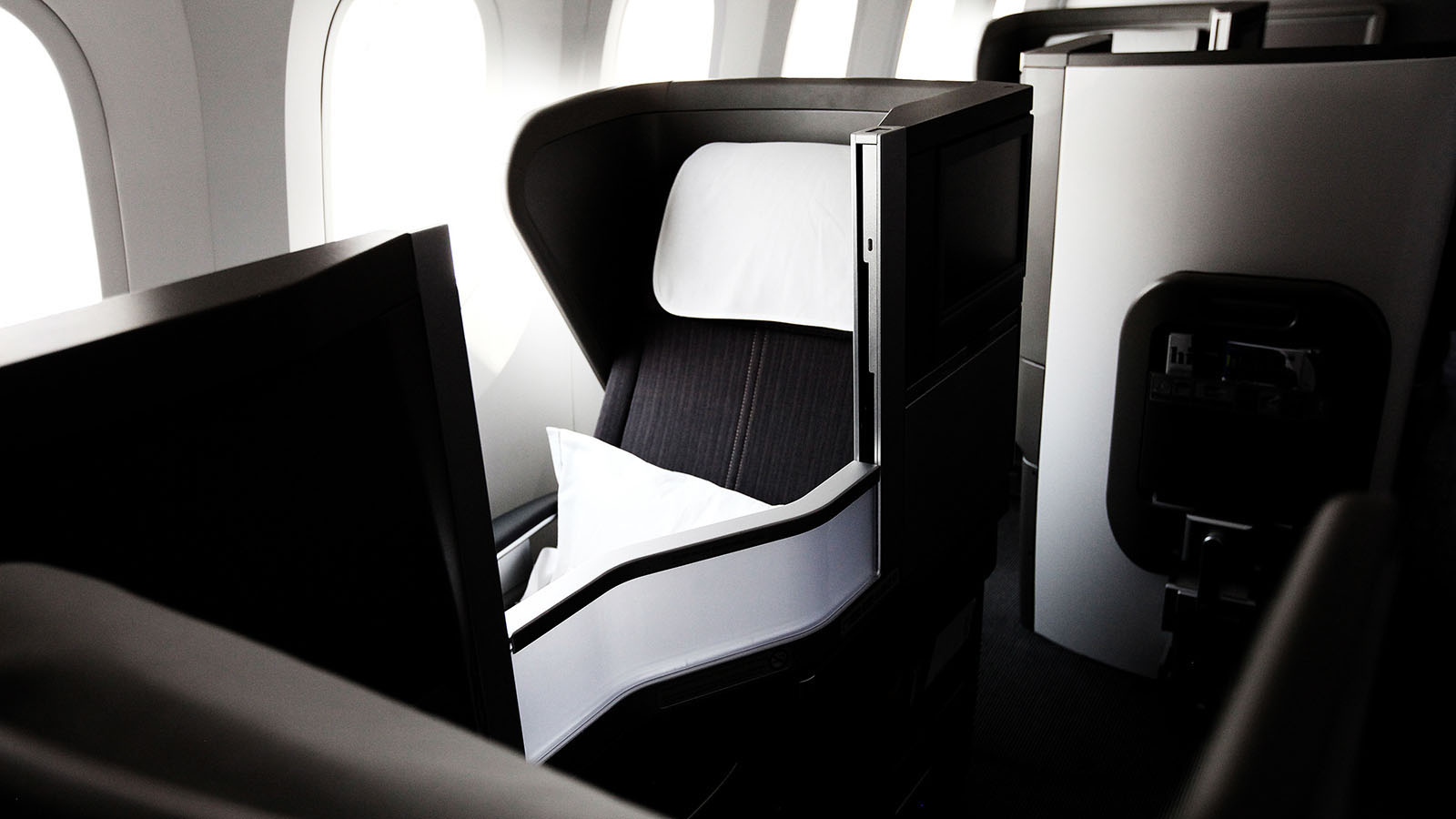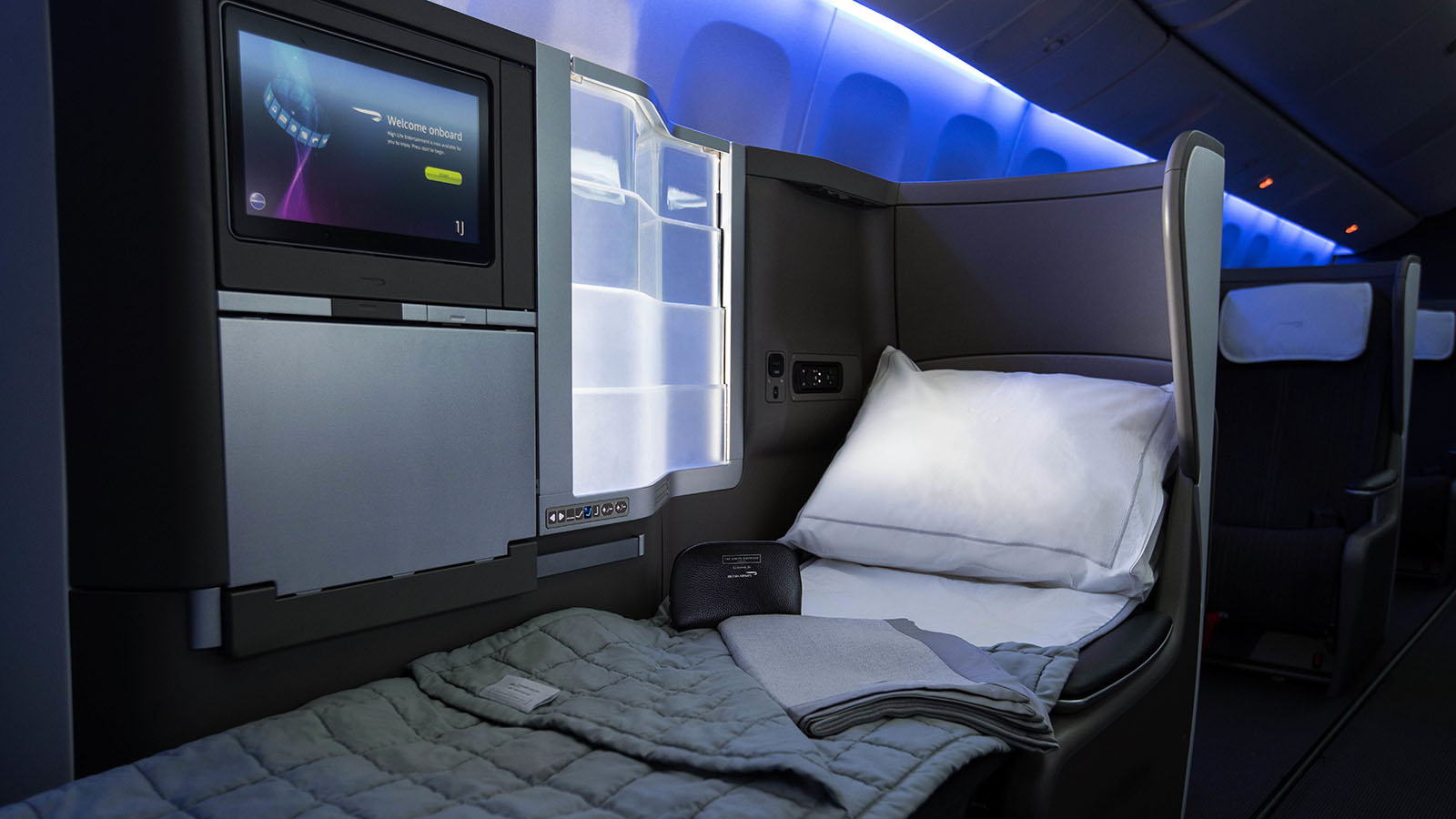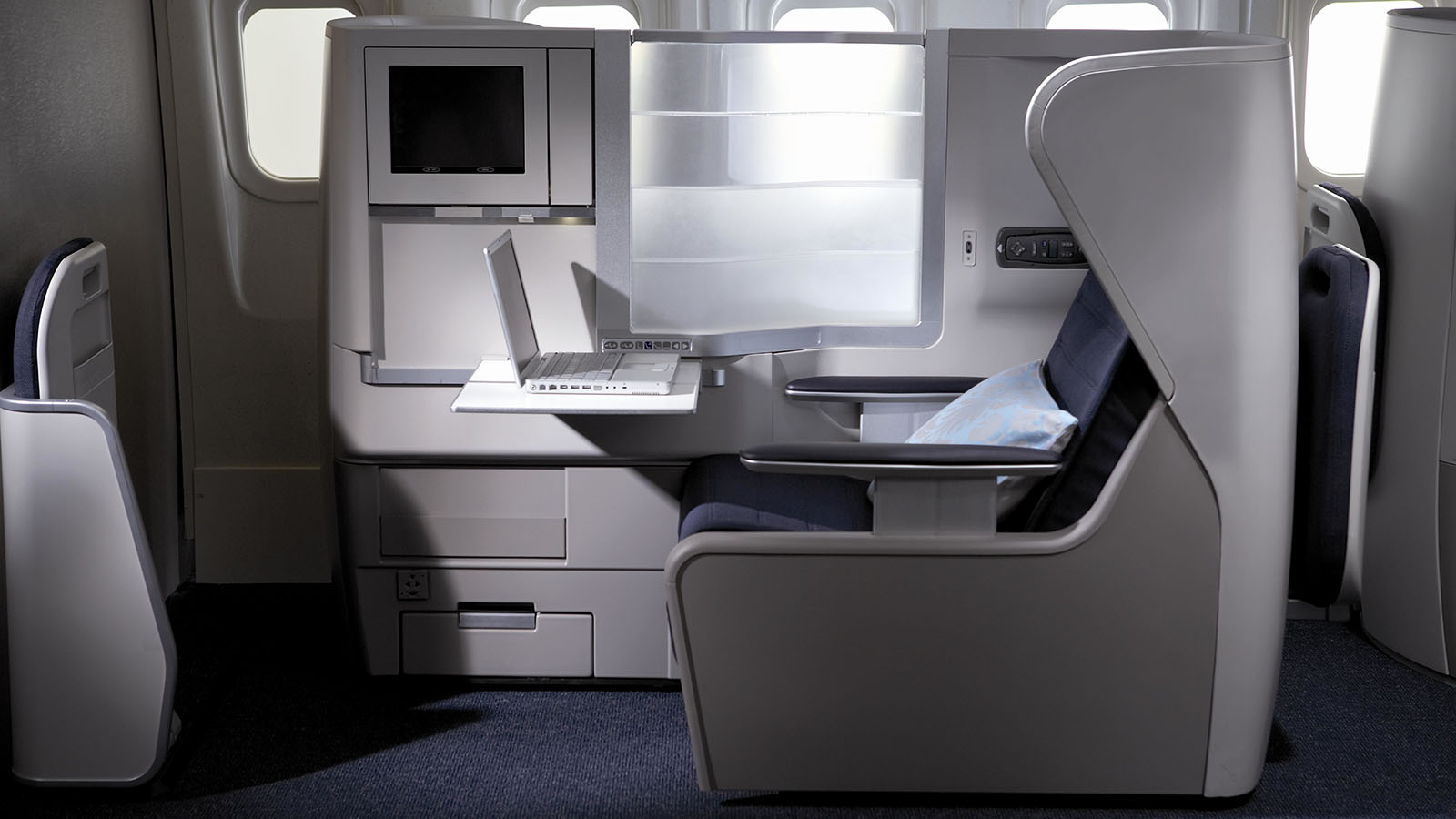 But fast-forward to late October, and that all changes. BA's outgoing Club World cabin is replaced with its latest-generation Club Suite from Sydney.
These Club Suites bring direct – and more importantly, uninterrupted – aisle access for every passenger. Speaking of privacy, that's also taken to a new level with a sliding door at every seat. For those seated in the centre of the cabin, an additional privacy divider can be closed between the seats.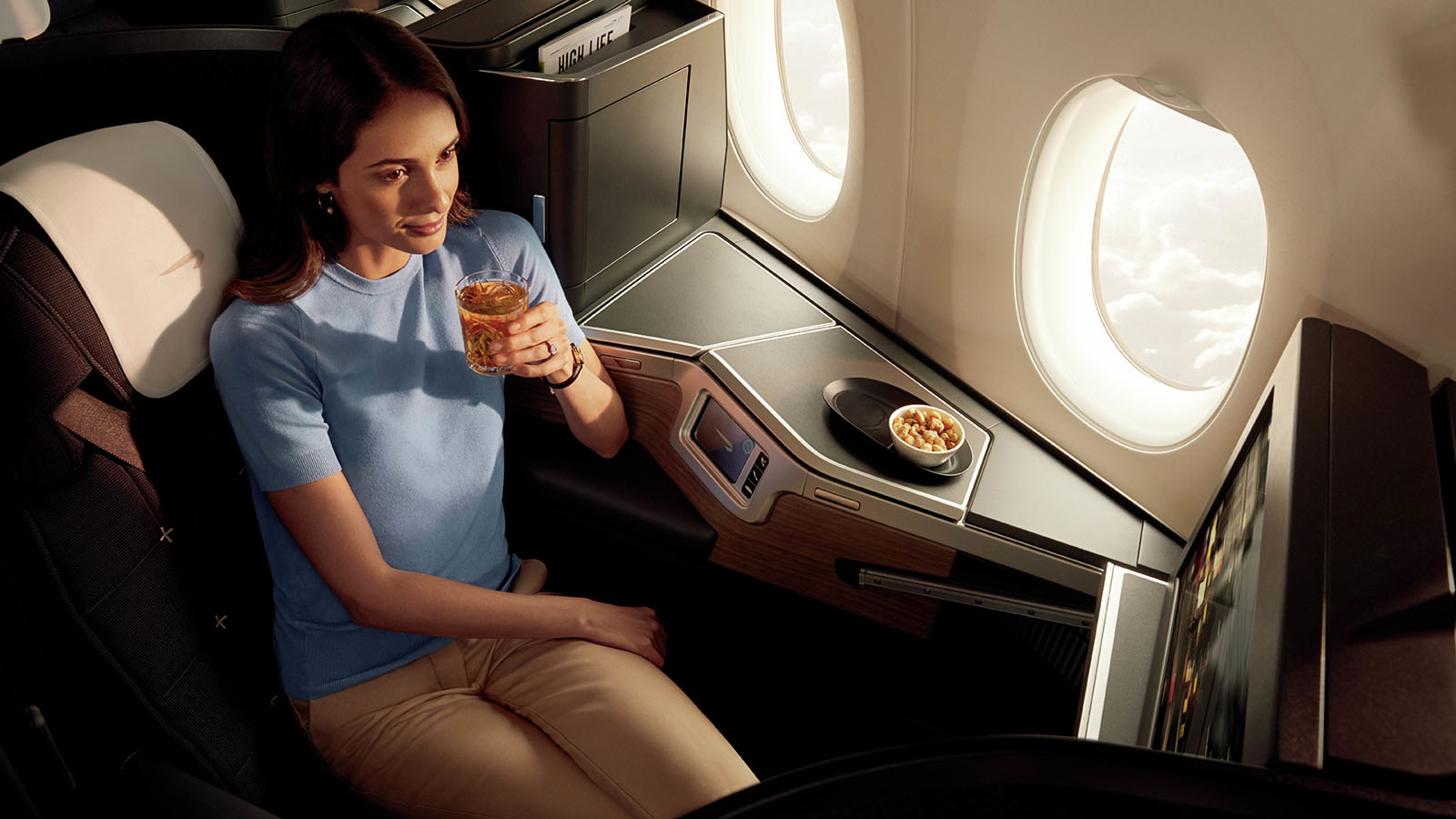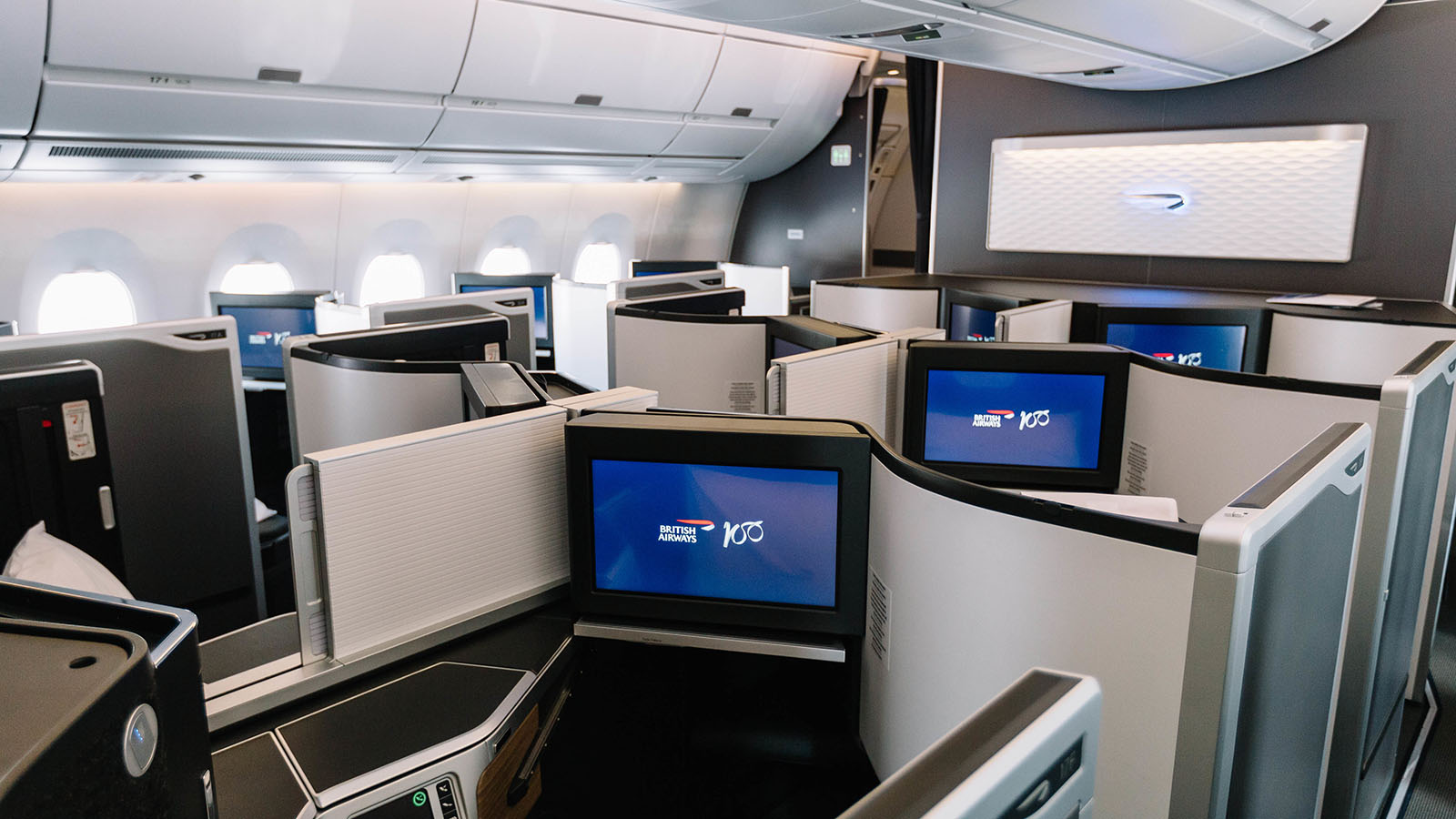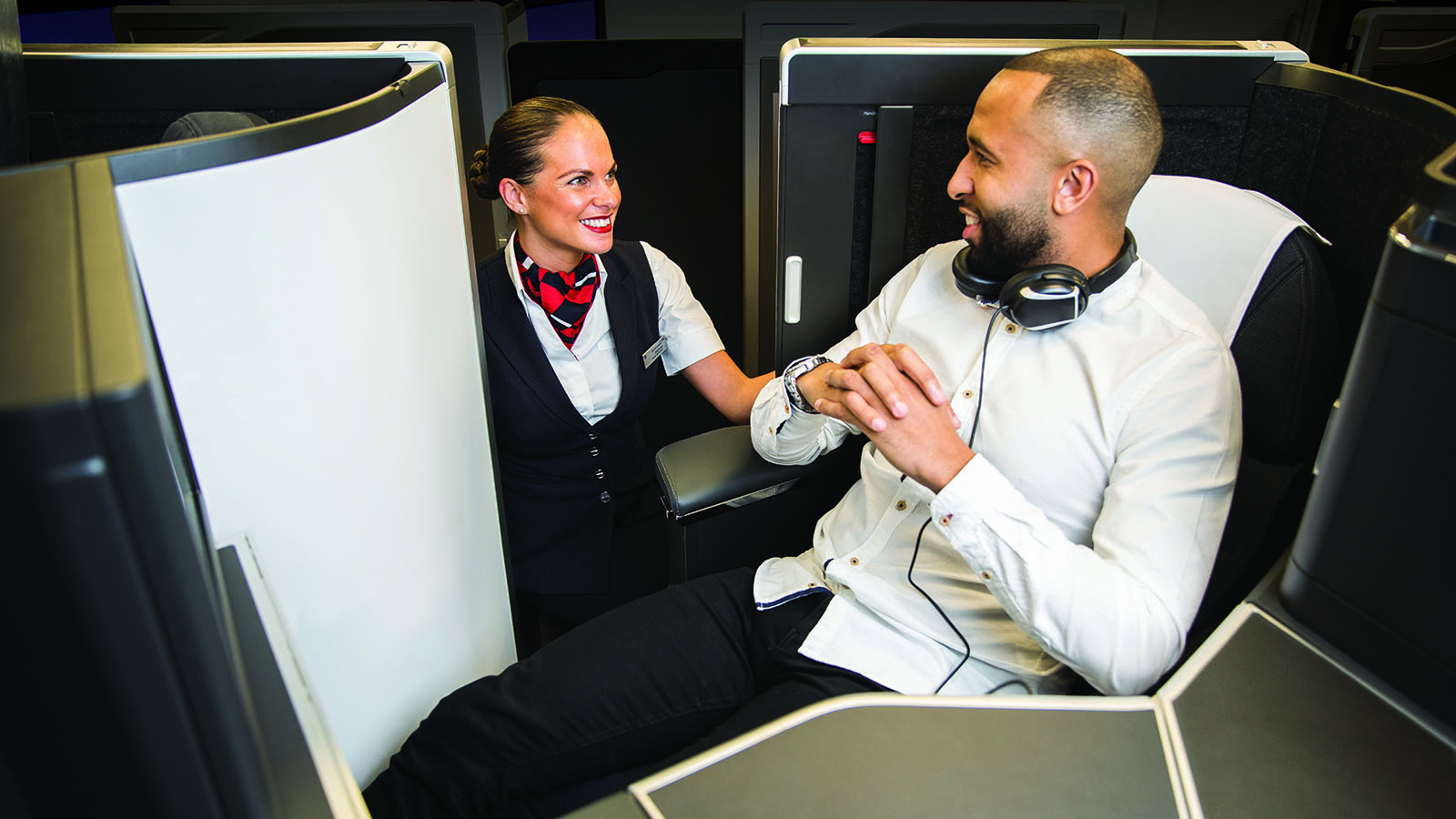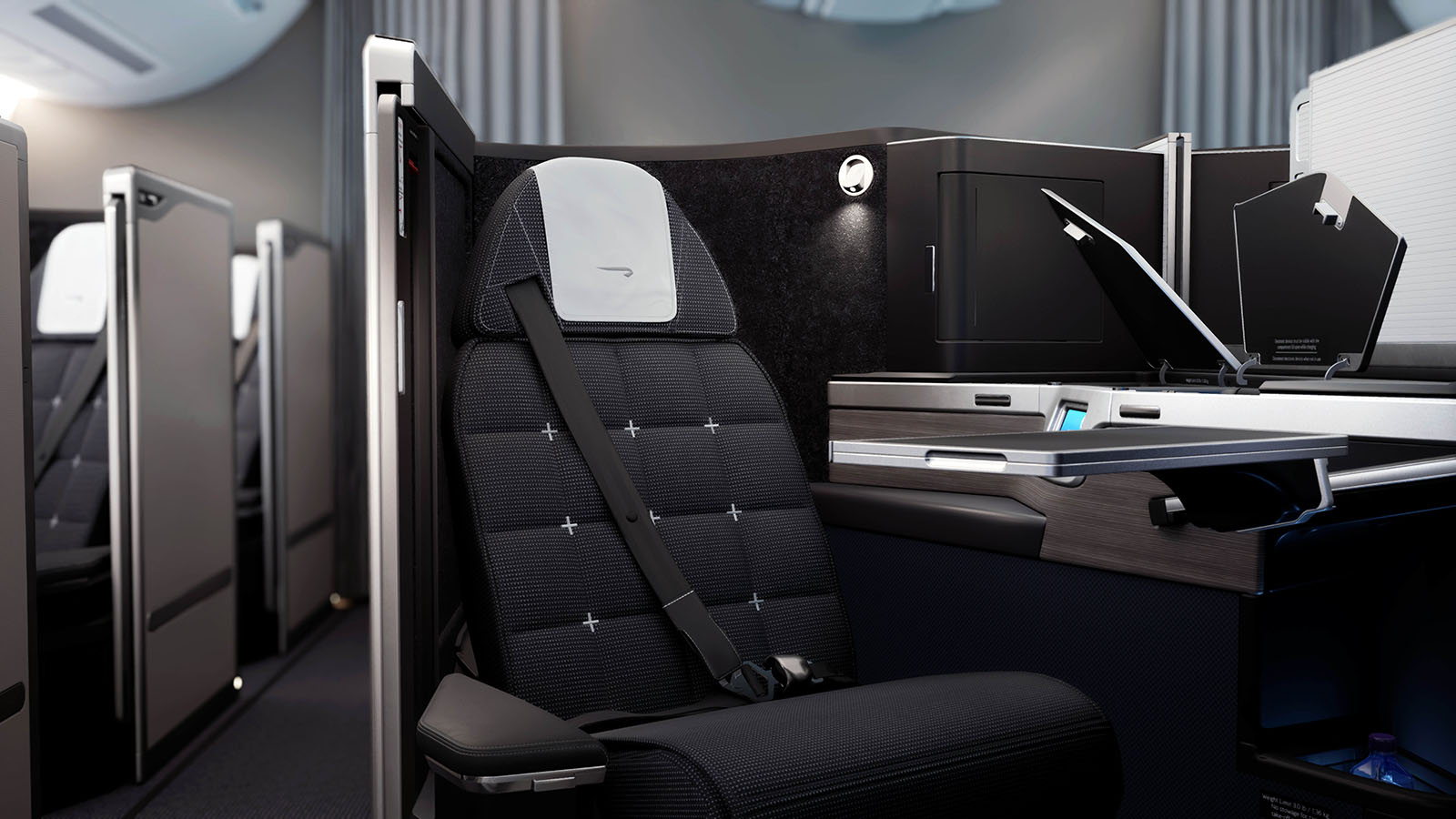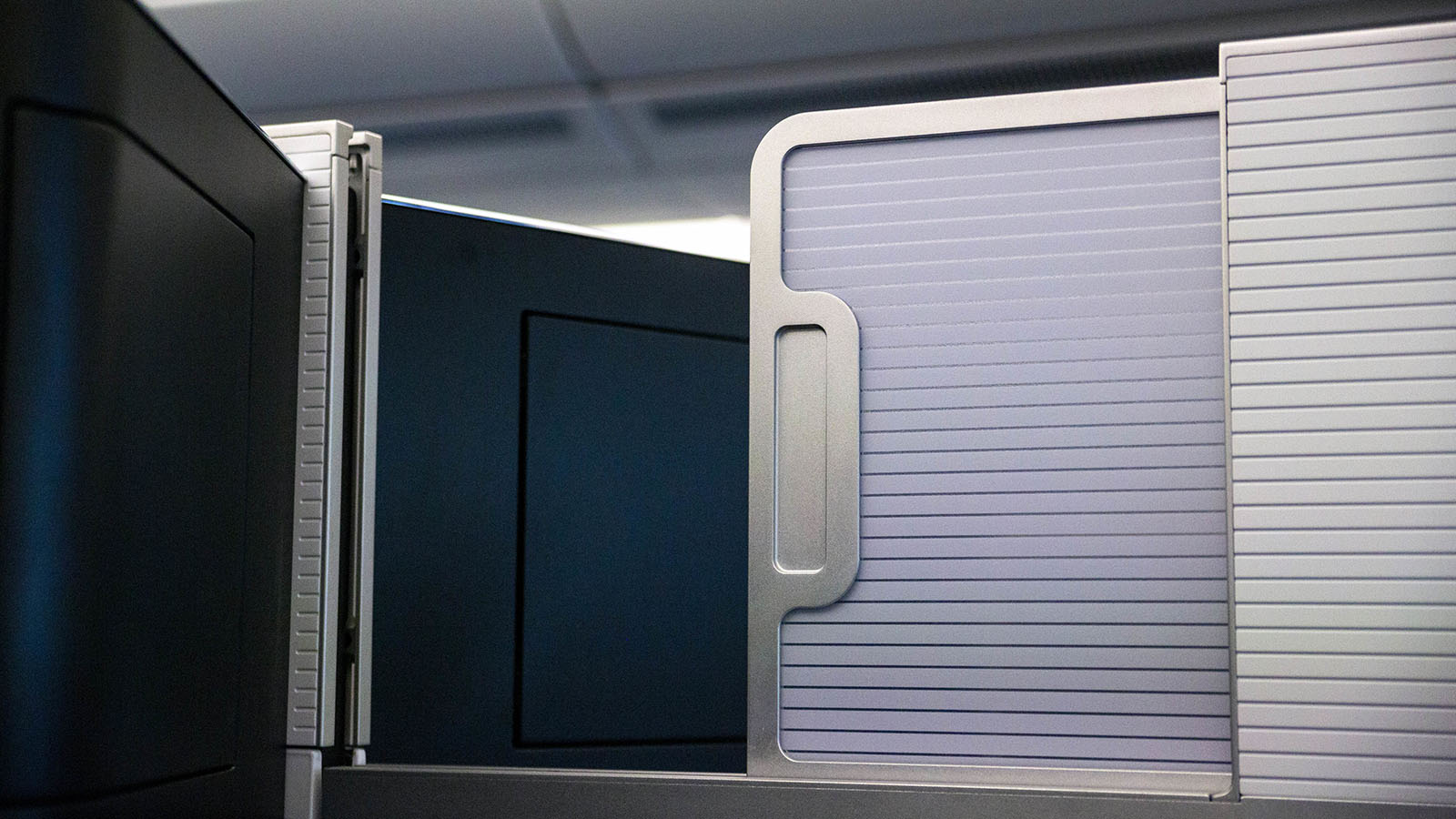 For those with a sharp eye for design, BA's Club Suite is actually an improved version of Virgin Australia's now-defunct 'The Business' seat. (Both are customised versions of the Super Diamond seat by Collins Aerospace).
The swap from BA's Boeing 787-9 to the Boeing 777-300ER also brings another win. While the Boeing 787 comes with 42 seats in Club World Business Class, the Boeing 777 boosts that to 74 Club Suites.
With more Business Class seats on the plane, you may just have a better chance of snagging one using points.
Booking BA Club Suites using Qantas Points
Making a Business Class booking on British Airways follows the same process as Qantas' other partner airlines. This means you can use the Qantas website to search and book your British Airways reward flight.
Because Club Suites is simply the branding of BA's new Business Class seat, there's no change in how you can book it. The overall experience is still known as 'Club World', anyway. And, of course, there's no increase in the number of Qantas Points required, just because the seat is different.
Here's how many Qantas Points you'd need to secure a seat on BA's Kangaroo Route. Figures are one-way, and we've included BA's other cabins for a side-by-side comparison.
Route
World Traveller
(Economy)
World Traveller Plus
(Premium Economy)
Club World
(Business Class)
First
Sydney to Singapore
30,200 Qantas Points
59,000 Qantas Points
75,000 Qantas Points
107,700 Qantas Points
Sydney to London
66,200 Qantas Points
124,800 Qantas Points
159,000 Qantas Points
227,500 Qantas Points
Singapore to London
45,000 Qantas Points
81,800 Qantas Points
104,500 Qantas Points
149,800 Qantas Points
The same figures apply for travel in the reverse direction on the same route. Alongside the Qantas Points required, you'll also need to pay an amount in dollars (or pounds) to cover the applicable taxes, fees and charges.
From Sydney to Singapore in Club World (Club Suites), one way, expect that total figure to be around AU$339. This includes the carrier charges that British Airways levies on such reward seat bookings.
What's the availability like for booking Club Suites using Qantas Points?
As with any long-haul flight, securing a seat using Qantas Points can be tough at the front of the plane. But it's not impossible, especially if you plan ahead.
Flying BA from Sydney to Singapore, reward seats are most readily available in World Traveller (Economy) and World Traveller Plus (Premium Economy). But reward seats in Club World (Business) do appear – and on rare occasions, you can sometimes even snag BA First.
It used to be that these premium cabin reward seats were reliably available within a few days of departure, with BA releasing last-minute availability to help fill emptier flights. For the time being, this seems to have stopped from Sydney. Planning ahead is definitely your best bet.
It's true that many BA flights from Sydney have only Economy reward seats available, but many have Premium Economy too. That's still a decent option, especially when Qantas only has Economy seats available on its own same-day departures.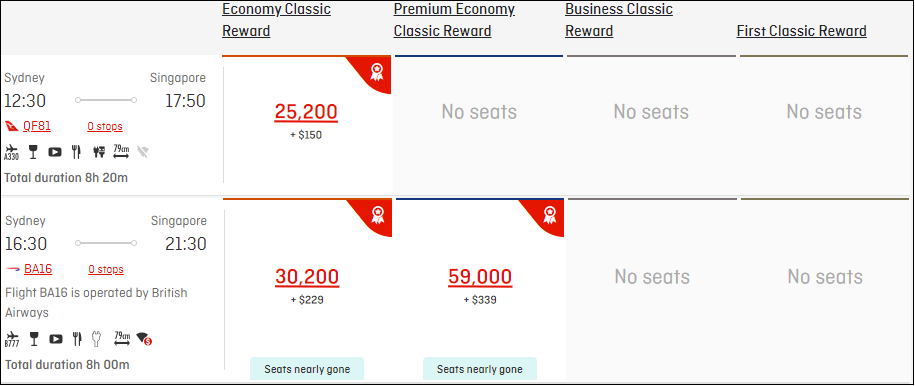 But, keep searching, and you just might find what you're looking for. Also, be mindful that on the Qantas website, Qantas always lists its own flights first – even if there's only availability in Economy. Always scroll down to see everything available, including British Airways flights.

If you're beginning your journey elsewhere in Australia, you can add a Qantas domestic connecting flight under the same booking. When it's time to fly, this makes check-in easier and allows you to tag your bag straight through from that domestic airport to Singapore or London.
But as Qantas and British Airways reside on separate Qantas Frequent Flyer reward tables, you'd be charged for each flight in full. From Brisbane, for instance, that pushes Business Class to 93,400 Qantas Points overall.

That's because Brisbane to Sydney is 18,400 Qantas Points one-way, per the Qantas Classic Flight Reward table. Sydney to Singapore on BA is then 75,000 Qantas Points per the Partner Classic Flight Reward table. Combined, that's 93,400 Qantas Points for Business Class, as above.
Finding a seat on British Airways all the way to London can also be much trickier than to Singapore alone.
Summing up
With only one flight per day from Australia, British Airways may not be the most popular way for Aussies to reach Singapore – or even London. And with an outdated Business Class product, the incentive to fly BA hasn't been strong for quite some time.
But with the airline's Club Suites finally winging their way to Sydney, BA becomes much more appealing. In fact, this will be the only Business Class cabin between Sydney and Singapore to offer closing privacy doors.
Still, those spending Qantas Points may still make Qantas flights their first preference. That's because booking Qantas to Singapore (or London) costs fewer Qantas Points on a Qantas aircraft versus a seat on British Airways. That's even more true when there's a domestic connection involved.
But when Qantas doesn't have availability, or you're up for trying a new experience, BA's Club Suites can be just the ticket.
All images courtesy of British Airways.
---
Stay up to date with the latest news, reviews and guides by subscribing to Point Hacks' email newsletter.
How to book British Airways' Club Suites from Australia using Qantas Points
was last modified:
August 29th, 2022
by