Tucked away in the far corner of Sydney Airport, Air New Zealand's International Lounge is surprisingly stunning. I've walked its corridors many times before – including on the day of its grand opening back in 2015. But even now, eight years later, I'm still impressed by its vibrant design, warm service and solid food and beverage offering.
This is a lounge that feels like it's genuinely improved over time. And with that in mind, it's no surprise that Qatar Airways now calls this lounge 'home' in Sydney. I stopped by of an evening to see how Air NZ's flagship Australian lounge stacks up in 2023.
Location
Air New Zealand's Sydney Airport lounge sits towards the end of Pier C in the international terminal. That's after passport control and security, around to the right. It's also in the same general direction as the Amex Centurion Lounge, The Emirates Lounge and The House.
Singapore Airlines' Business Class and First Class lounges also reside right next door to Air New Zealand's own space.
As I take the escalator from the concourse up to Sydney's Star Alliance lounge floor, I can't help but smile. Sitting right between the lounges of Singapore Airlines and Air New Zealand is an ad for the new HSBC Star Alliance Credit Card. In all of Australia, I couldn't think of a better place to plonk that poster.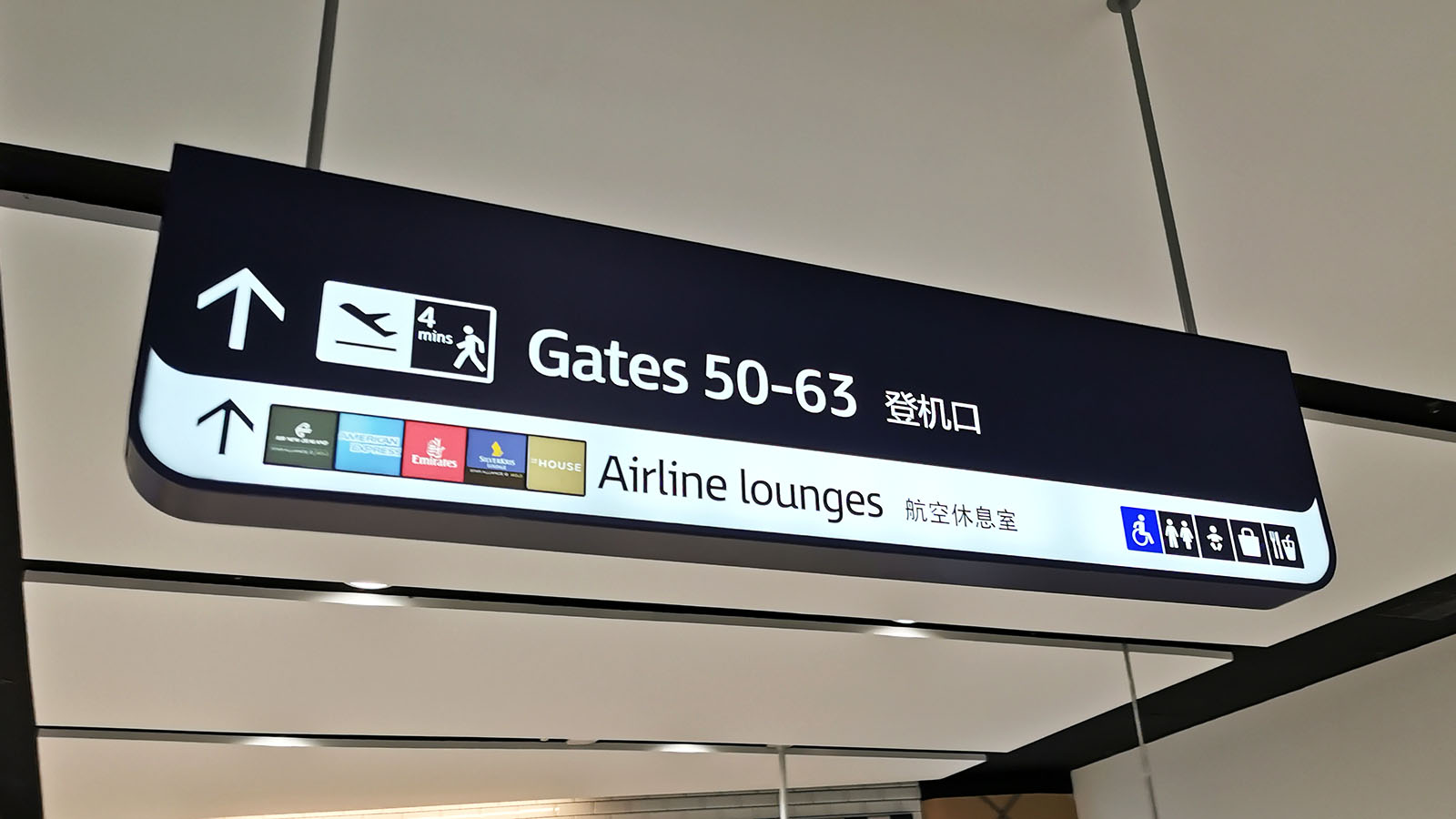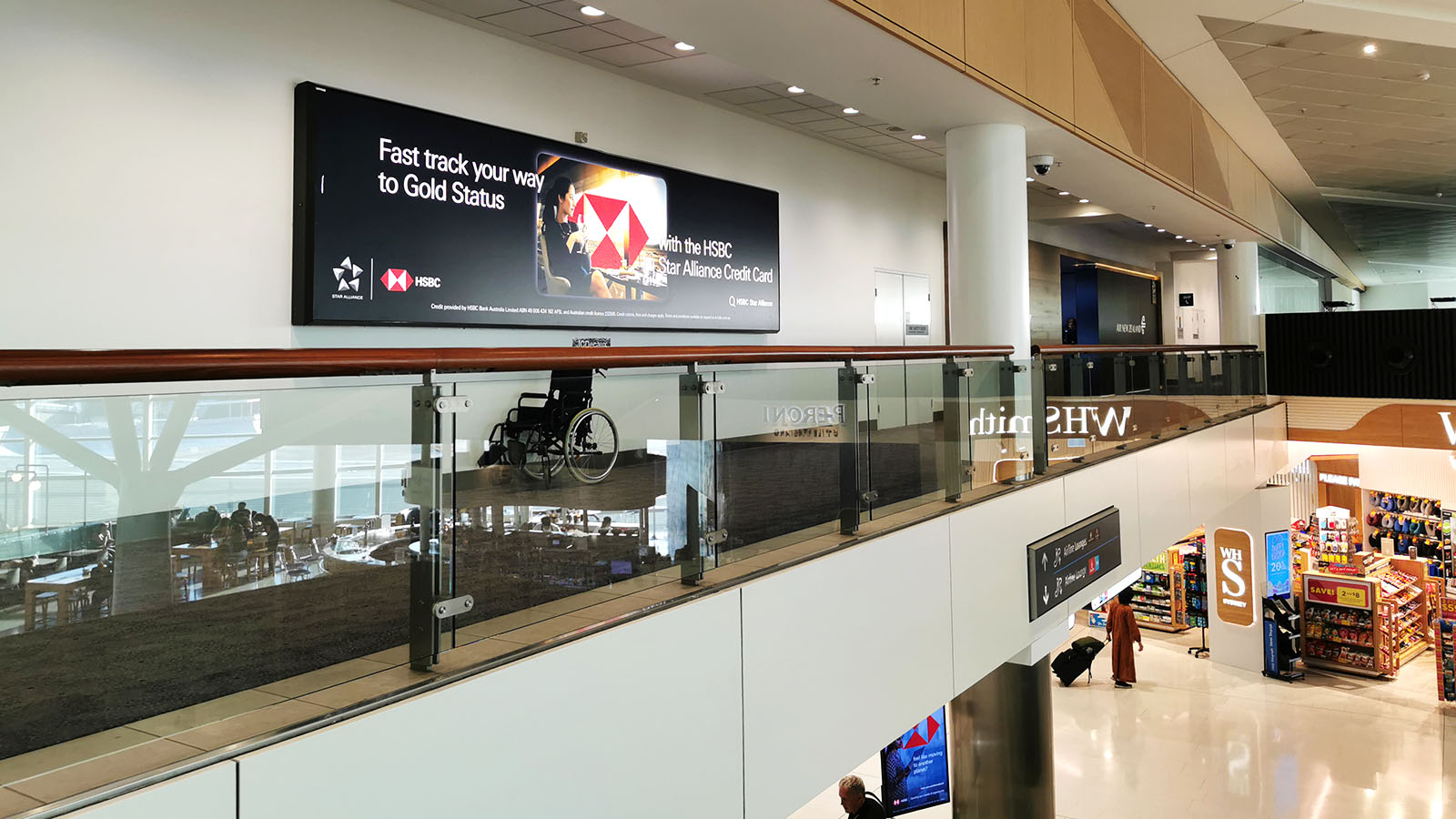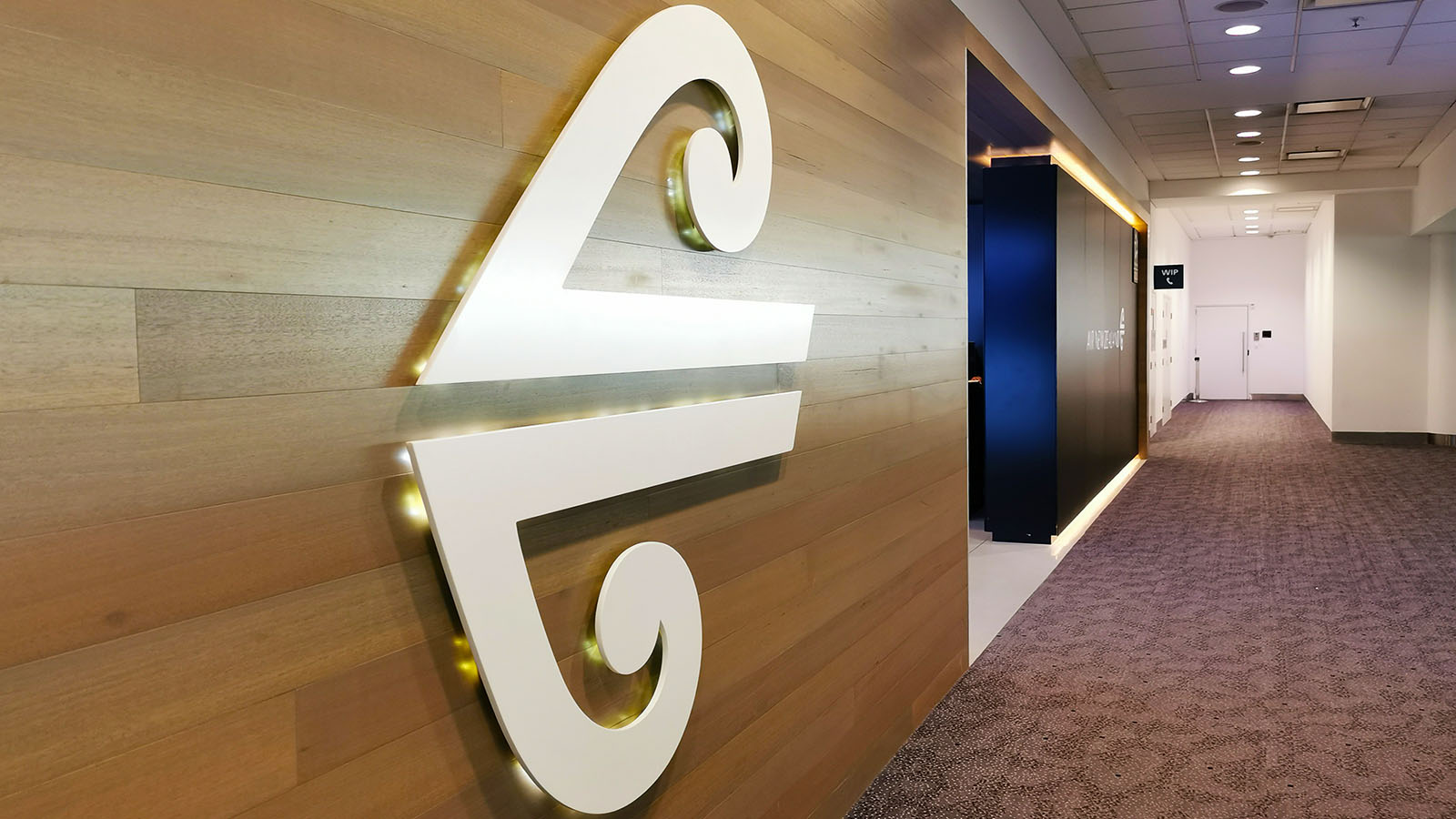 Of course, HSBC's card offers a fast-track to Star Alliance Gold. When travelling with a Star Alliance airline, that means access to the Business Class lounges of Air New Zealand and Singapore Airlines here. A cheeky way for people to enhance their next trip, if they didn't qualify for access this time.
Lounge layout and seating
Sydney Airport is home to Air New Zealand's largest overseas lounge, with 299 seats. It's second only to its flagship home hub international lounge in Auckland, which houses 437 guests.
This Sydney space is also known by the carrier as its 'Australian flagship' – and it's easy to see why. Not only is its size worthy of a mention, but it was also the first Air NZ lounge to open in the airline's cool, modern style. Designed in partnership with architectural firm Gensler, the space splits into a variety of moods and purposes to suit all requirements.
But let's start at the beginning. Wander past the reception desk and the short-stay service area, and your eyes are drawn to the bar. This is definitely the place to be at sunset, with bottles lining the windows. And once the sun goes down, the glass takes on the black of the elements nearby, perfectly blending in while the drinks stand out.
Speaking of standing out, you simply won't miss the funky fuchsia banquette chairs around to your right. They're as comfortable as they are eye-catching. Continue wandering and you'll find a further collection of fuchsia seats, perfectly complemented by many black and white chairs nearby.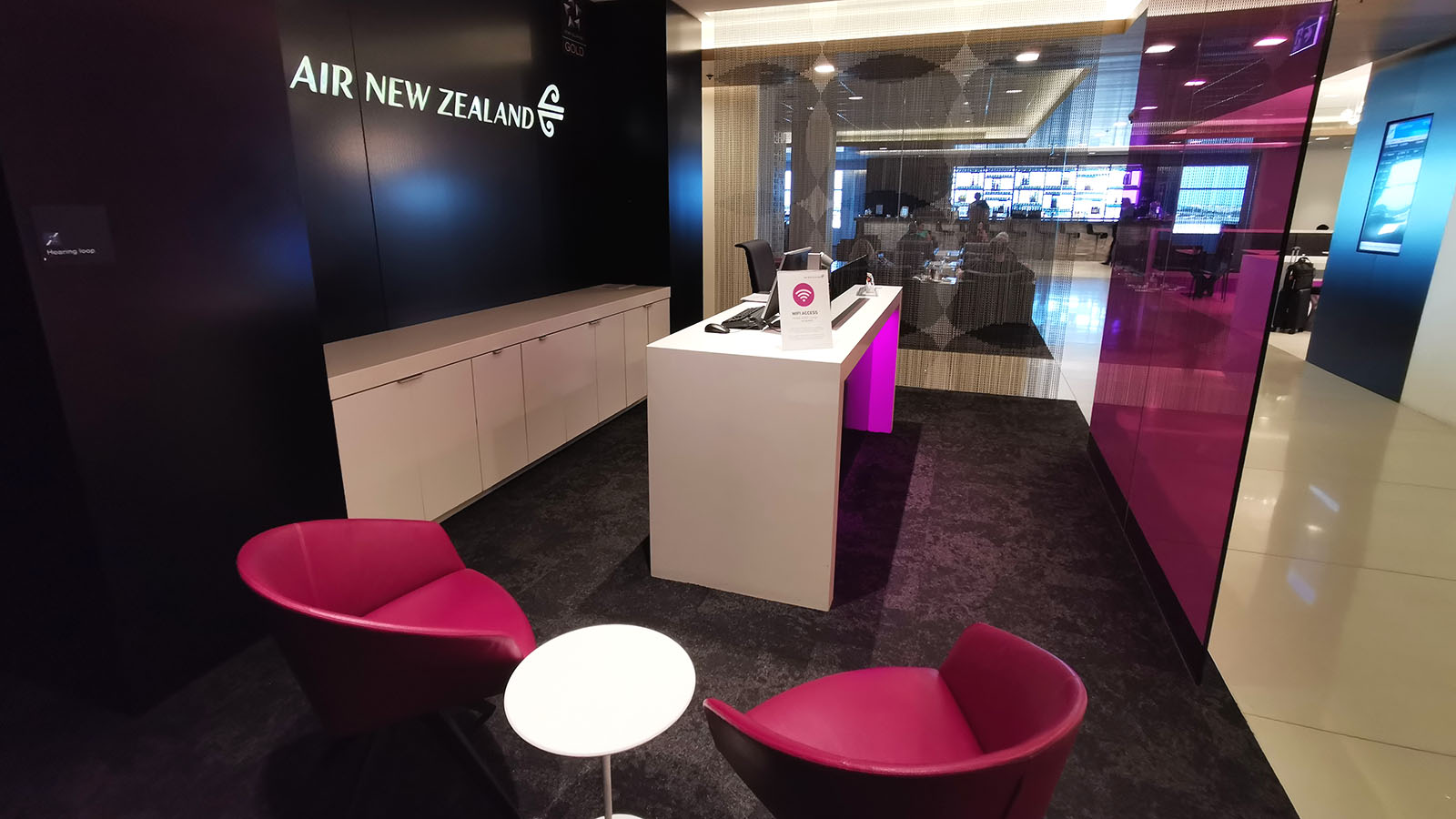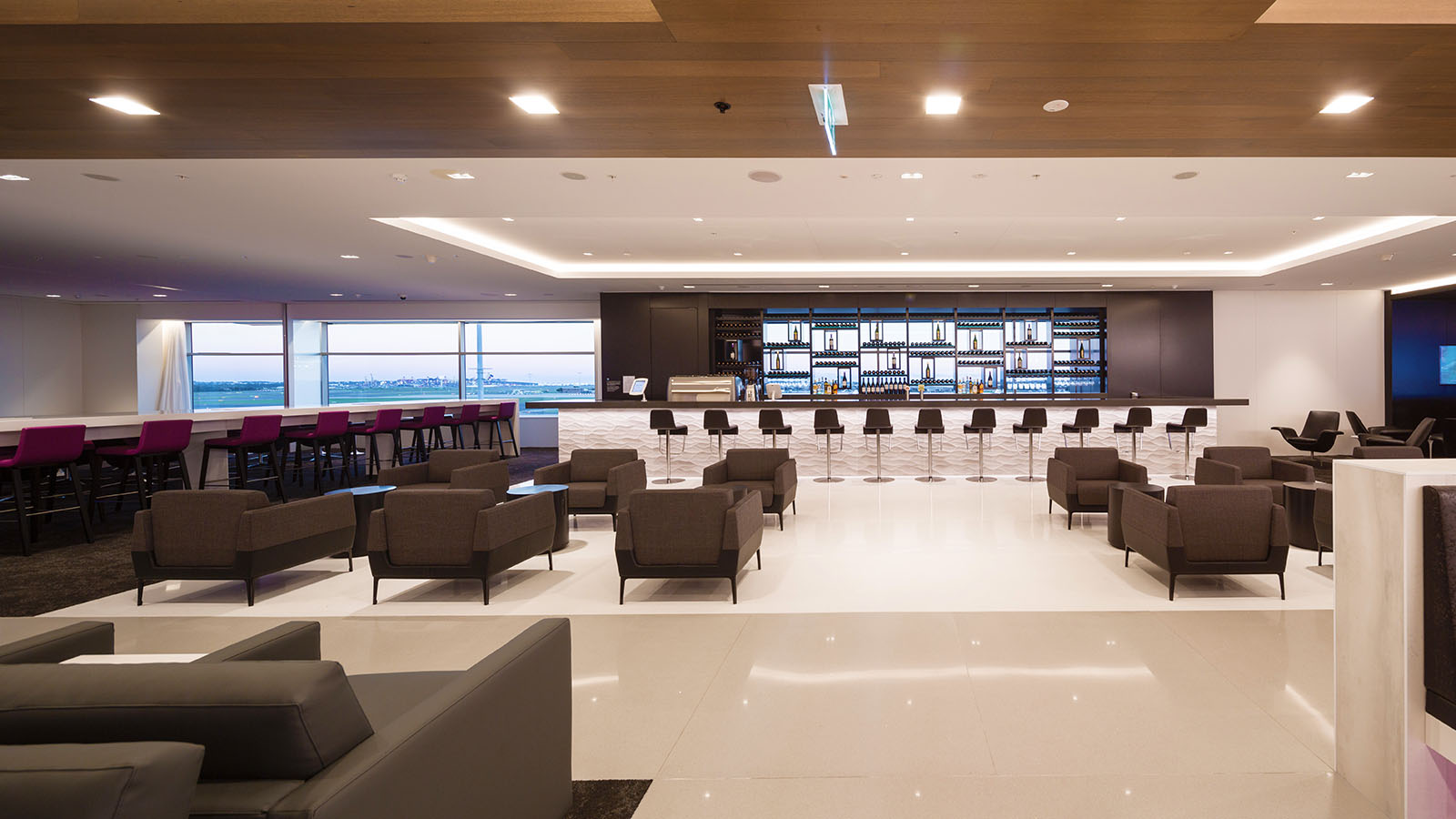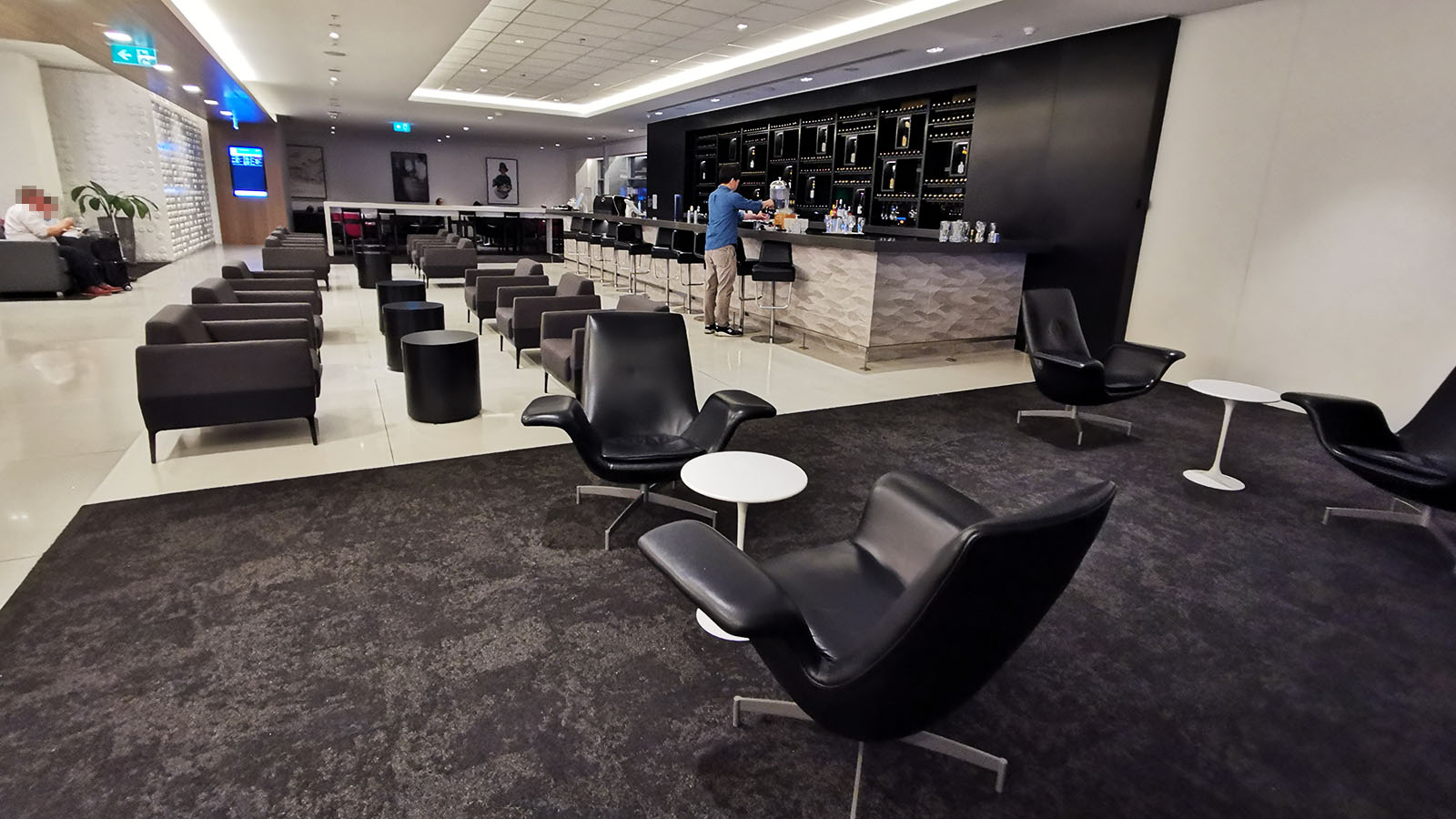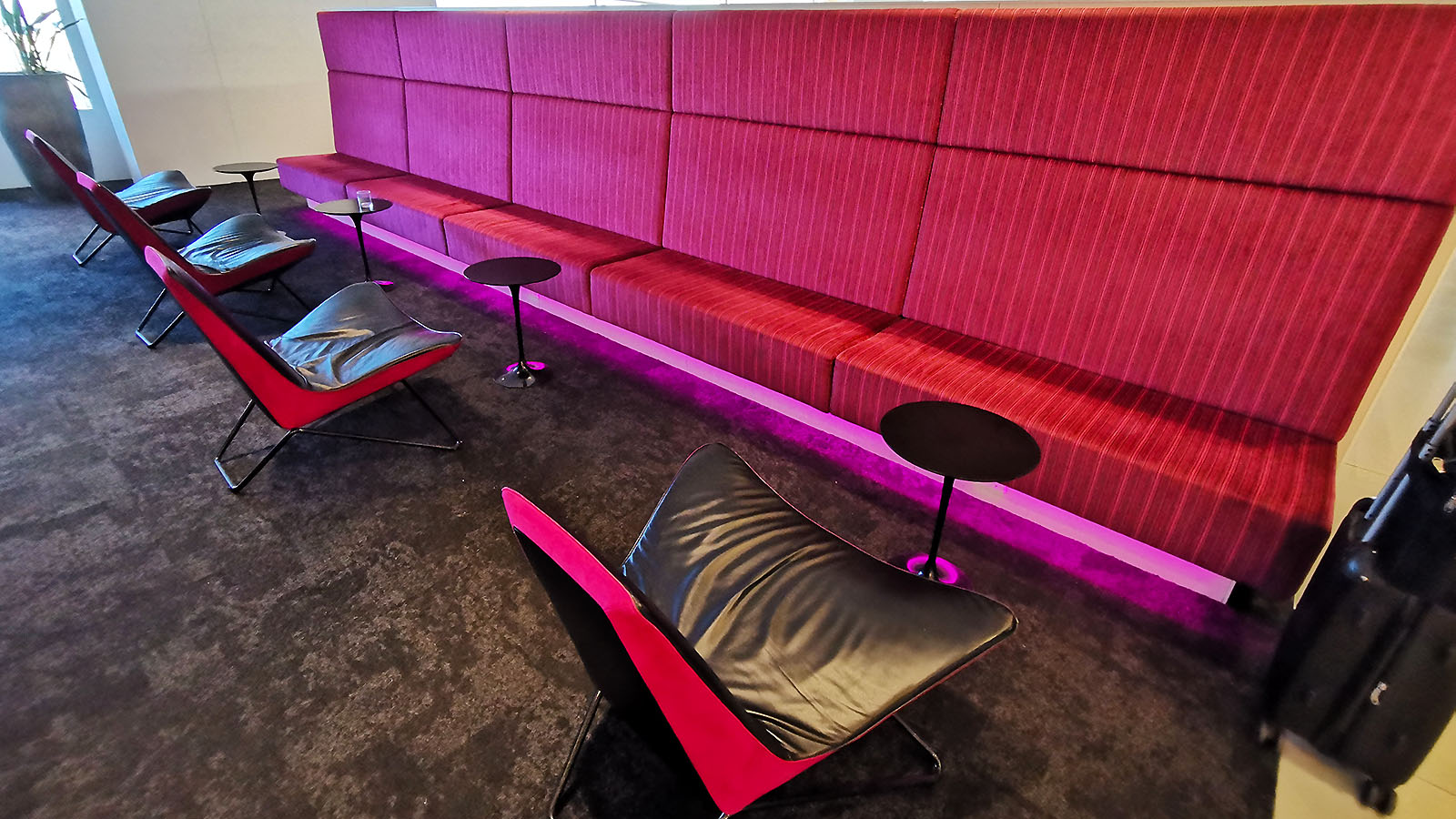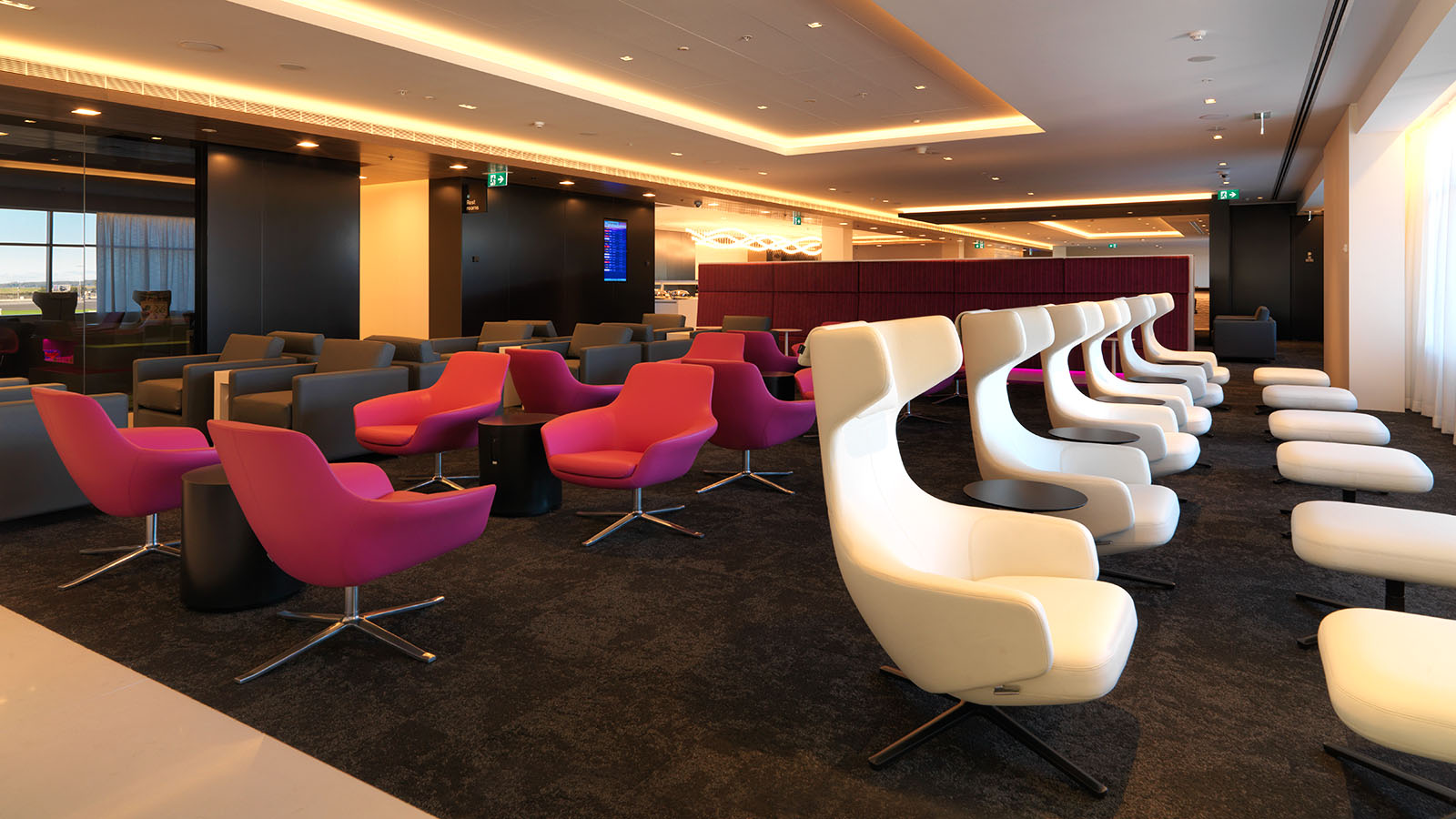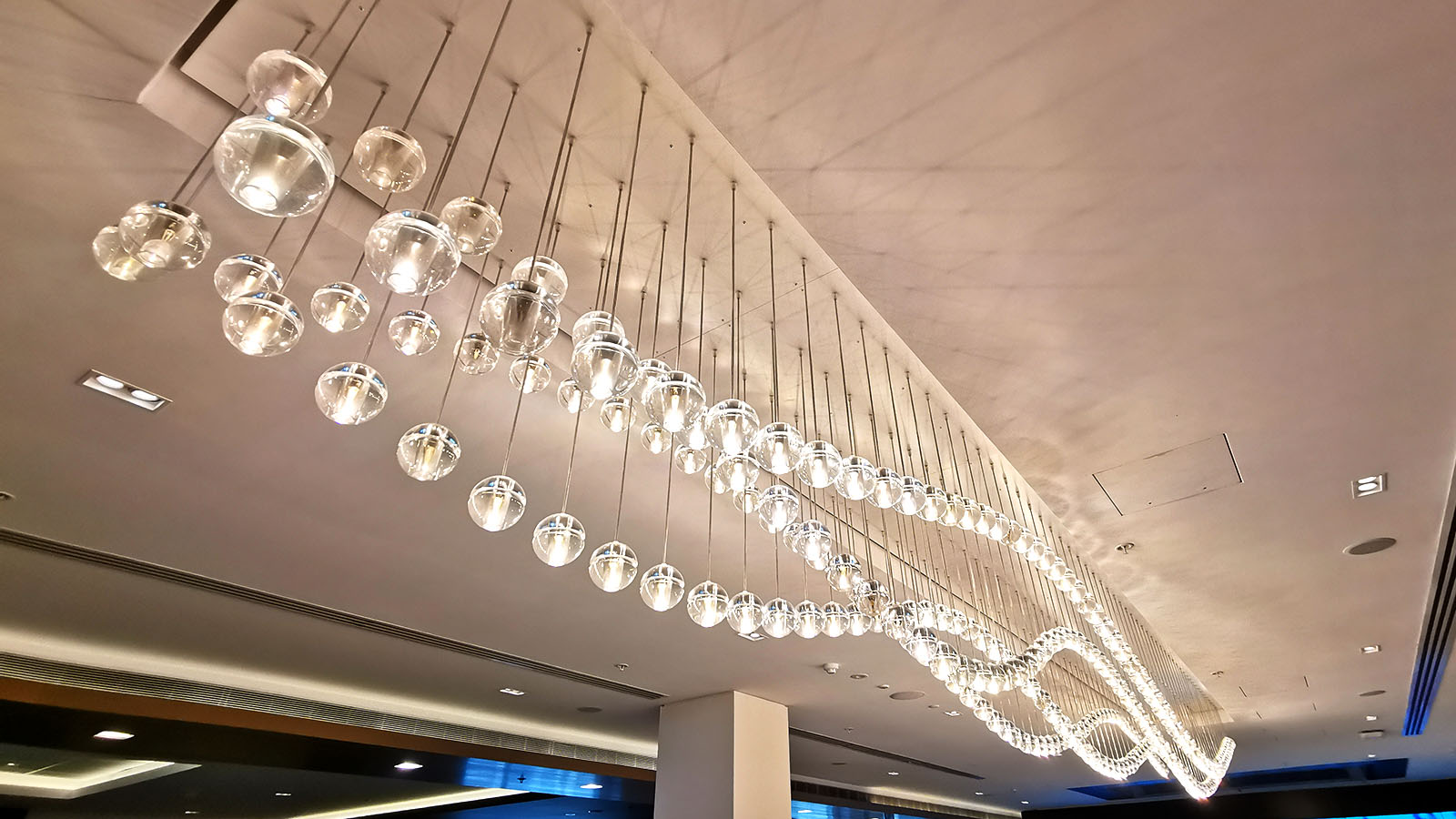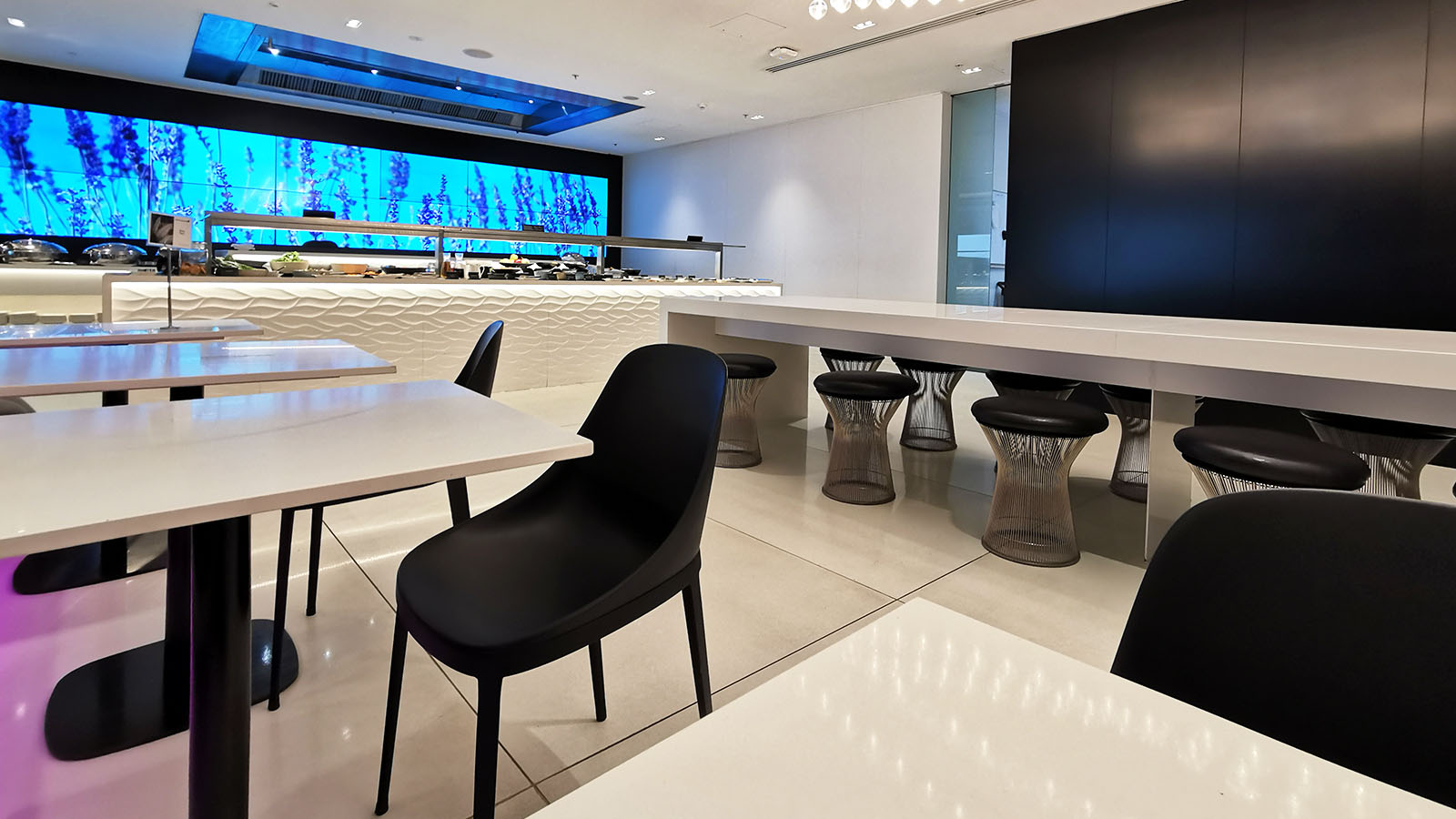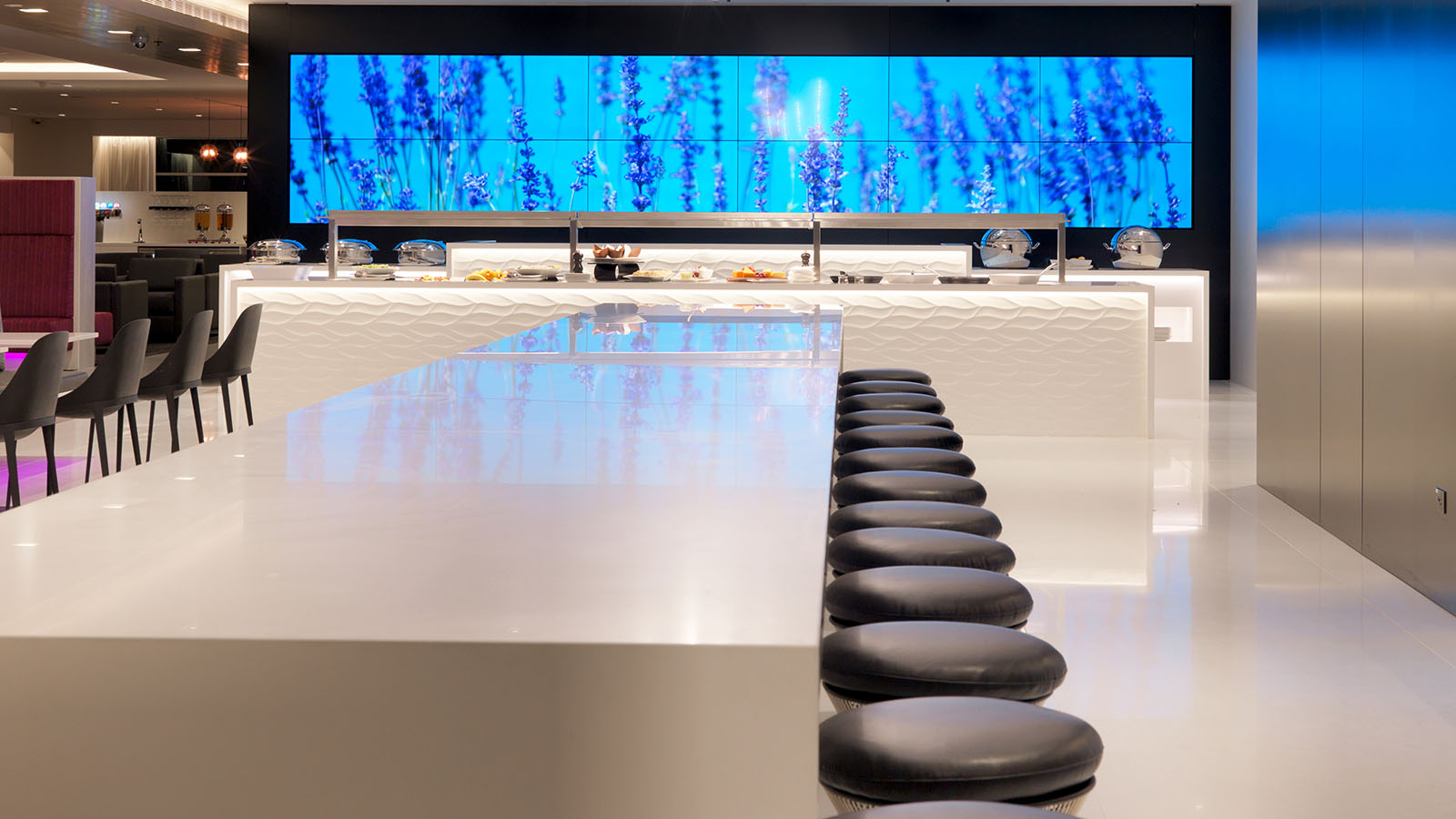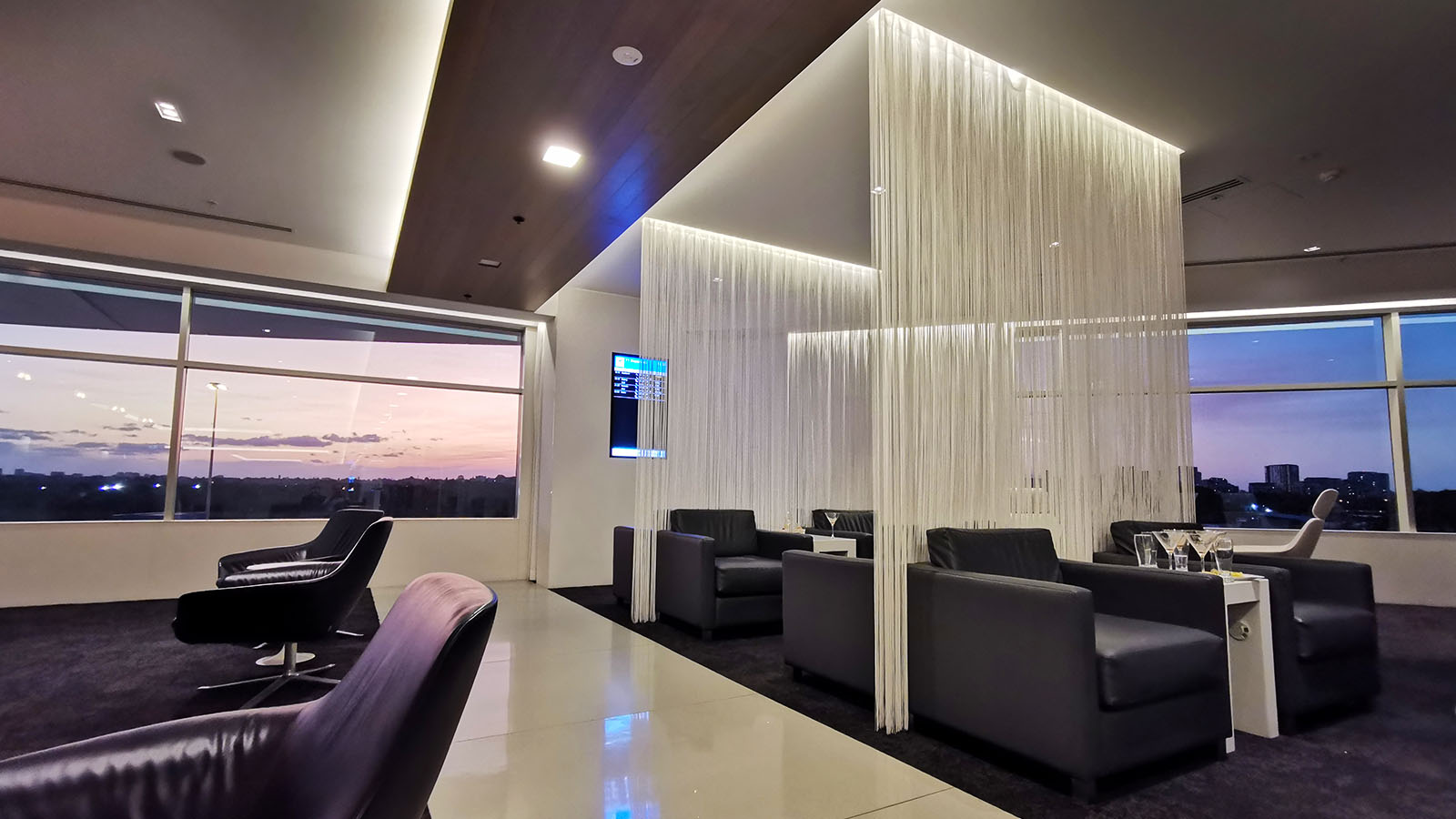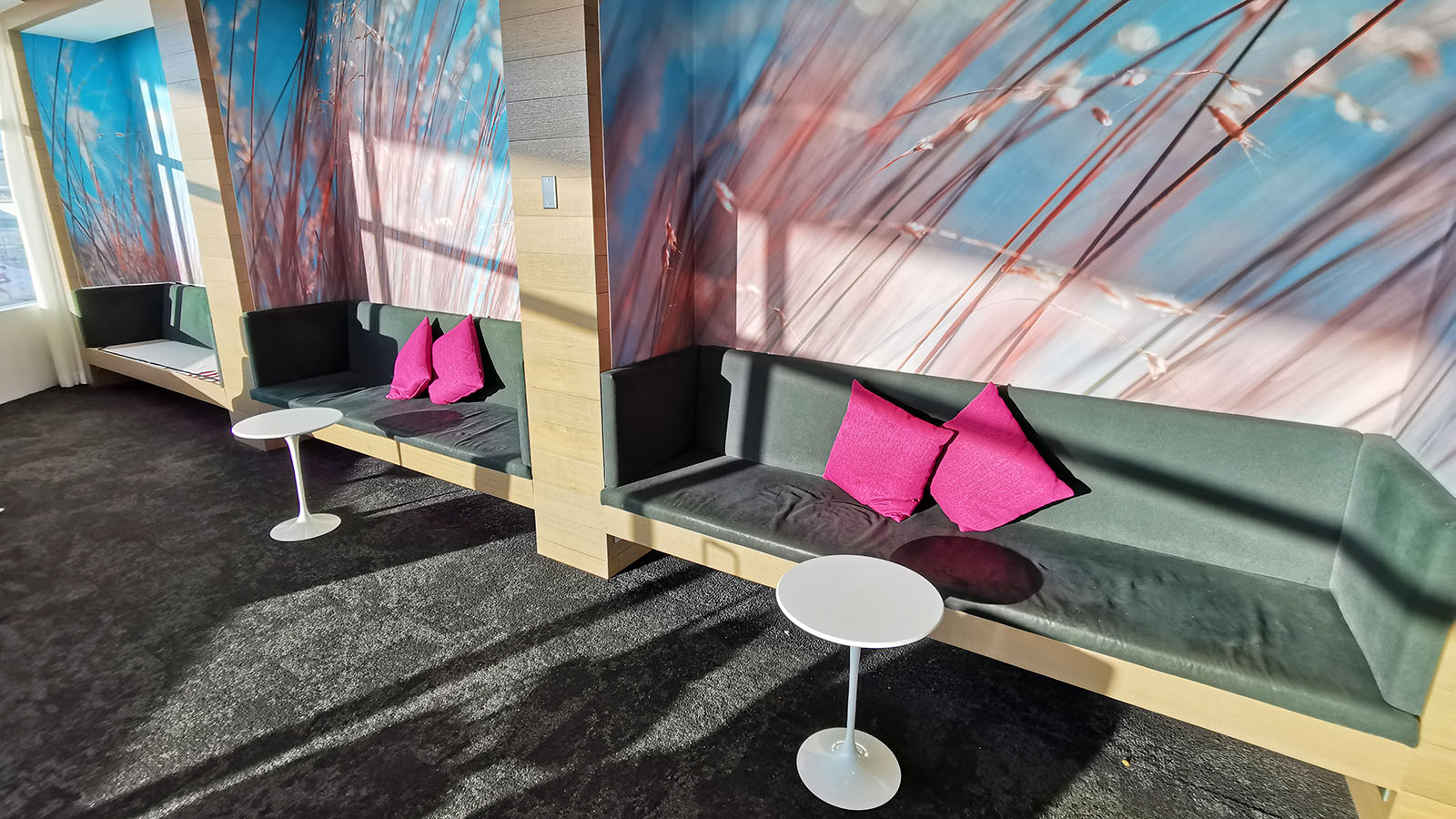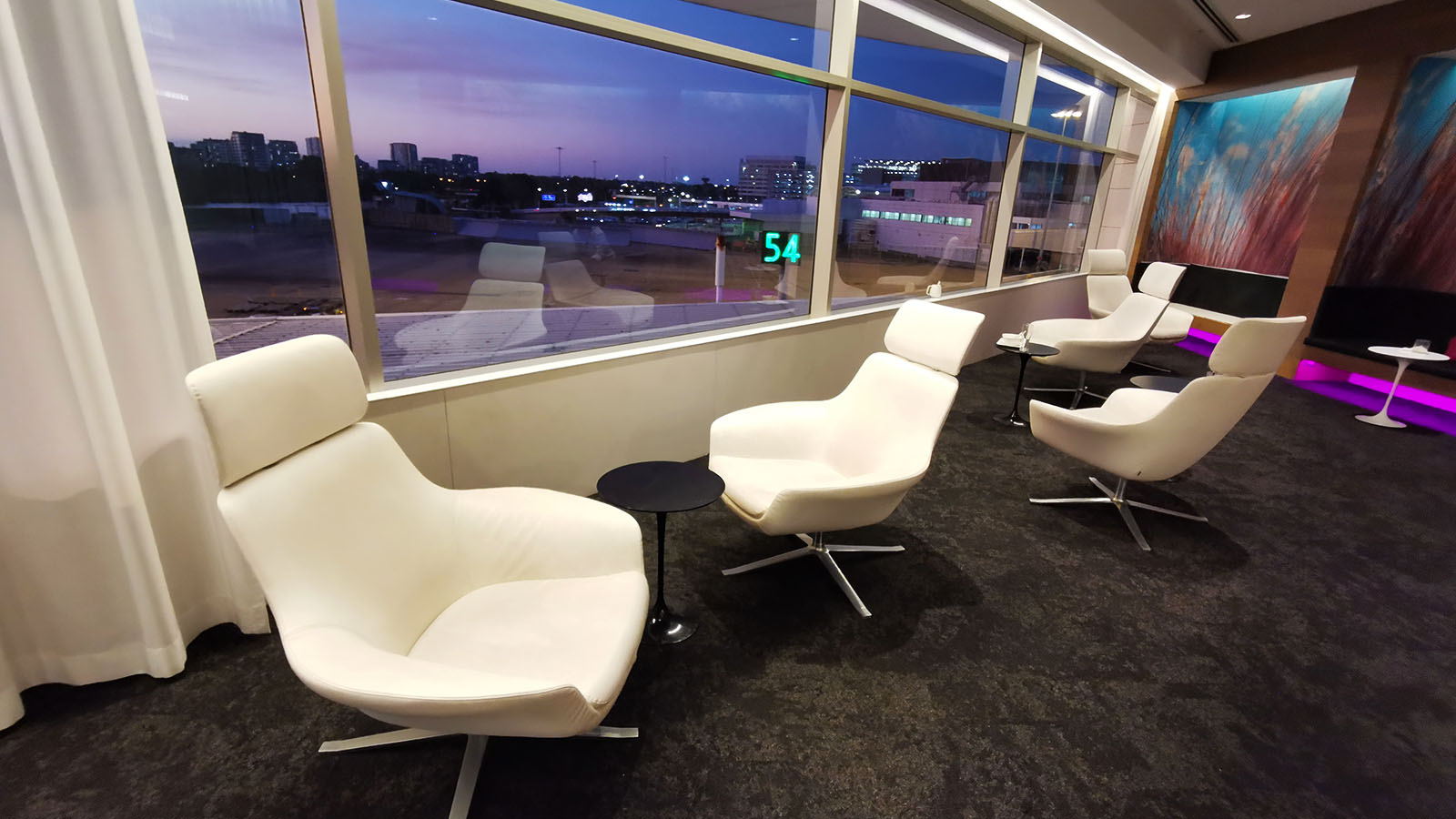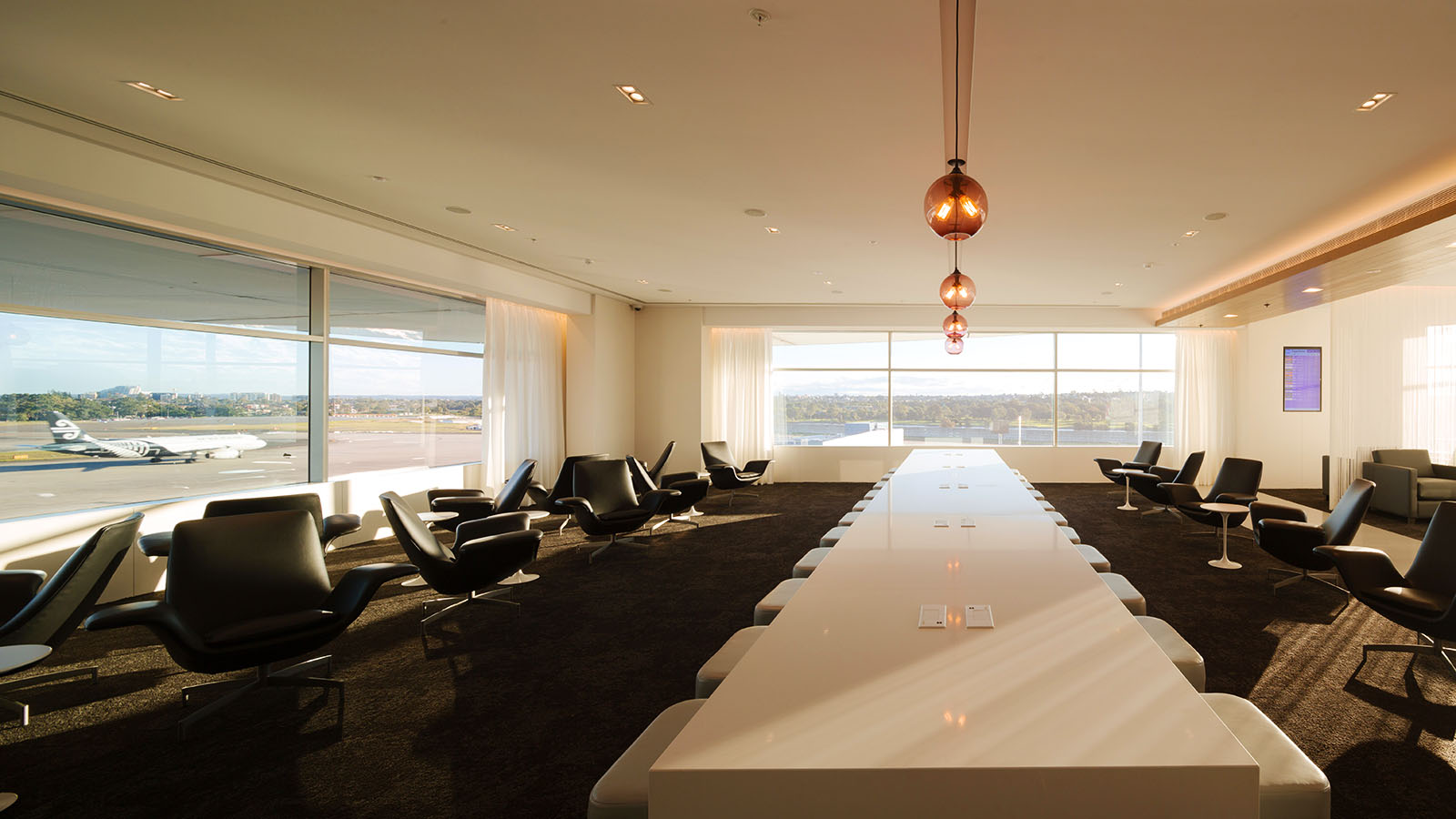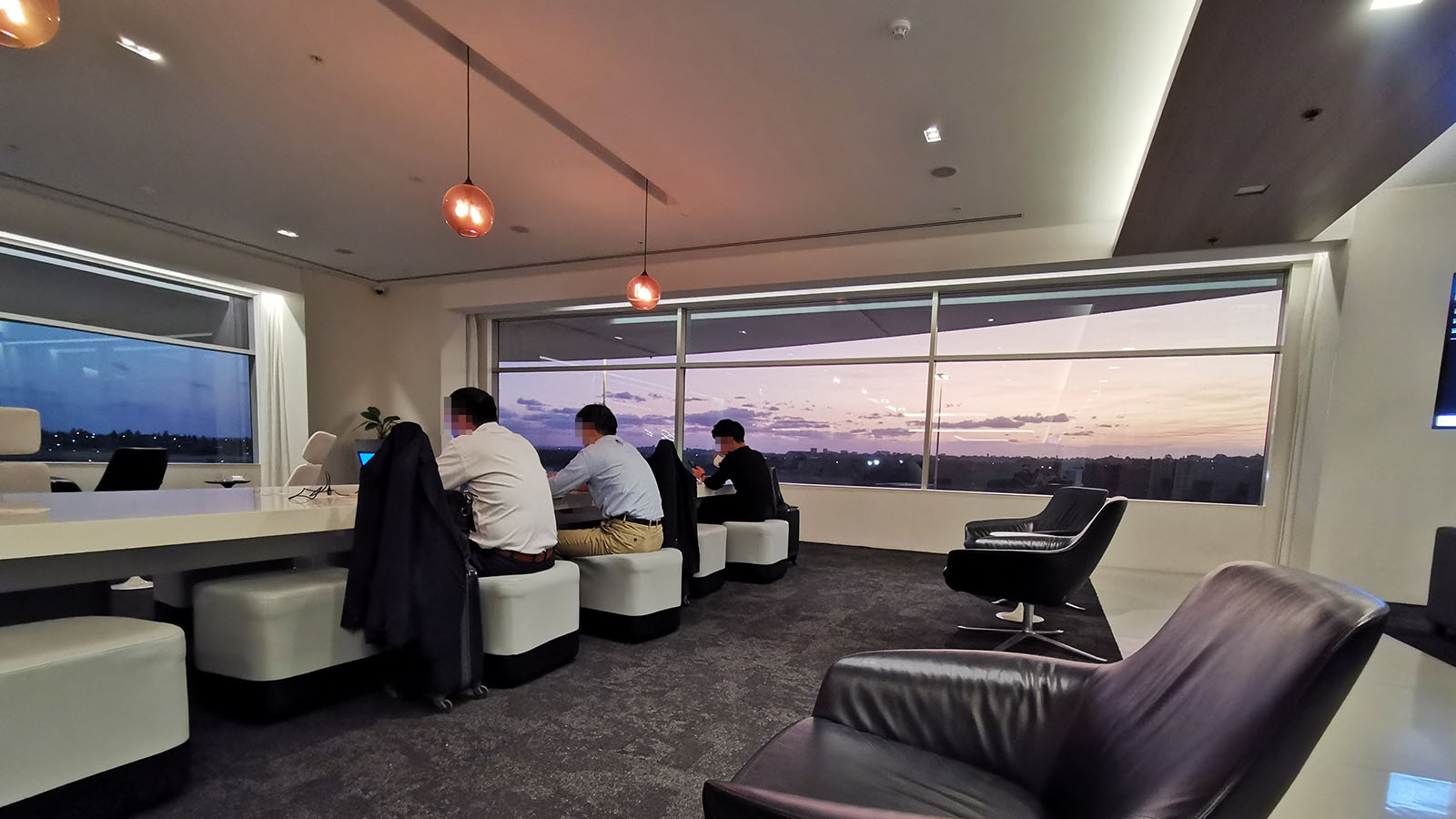 A separate dining area plays home to a striking light installation. There's a mix of individual tables and communal seating here to suit travelling groups of all sizes.
Meanwhile, the far corner of Air New Zealand's Sydney lounge is where you'll go for a quieter stay. Kick back here and enjoy the colours of the sunset. Or relax with a drink in one of the booths or comfy padded chairs. If you must, the long table awaits for any pre-flight work.
Many of the seats here have power within easy reach. If you can't spot an outlet, take a closer look at the coffee tables. In some cases, the outlets are tucked away inside the frame, which you can't see while sitting down.
Lounge amenities
Separate from the main spaces, Air New Zealand's Sydney lounge has a couple of extra features tucked away.
One is a playroom just for kids – which helpfully has a closing glass door to contain any noise. Adult-sized seats are also conveniently located just outside, allowing grown-ups to enjoy some 'me time'.
There's also a long bank of shower suites, available on a first-come, first-showered basis. Being on an evening flight from Sydney, I had been expecting to wait for a shower – or even to miss out entirely during the evening peak. But when strolling in after dinner, I'm pleasantly surprised to find multiple rooms clean, ready and waiting.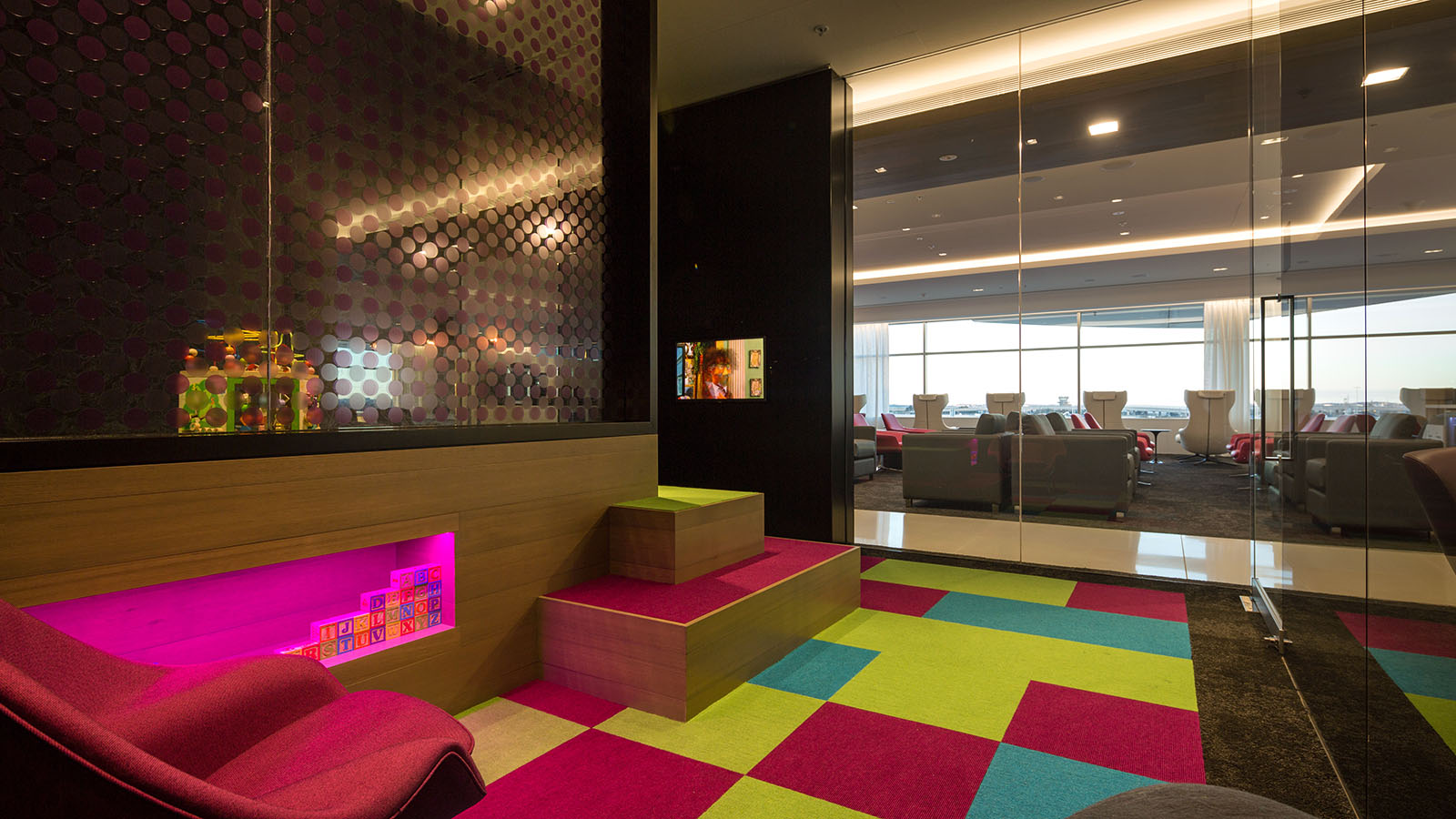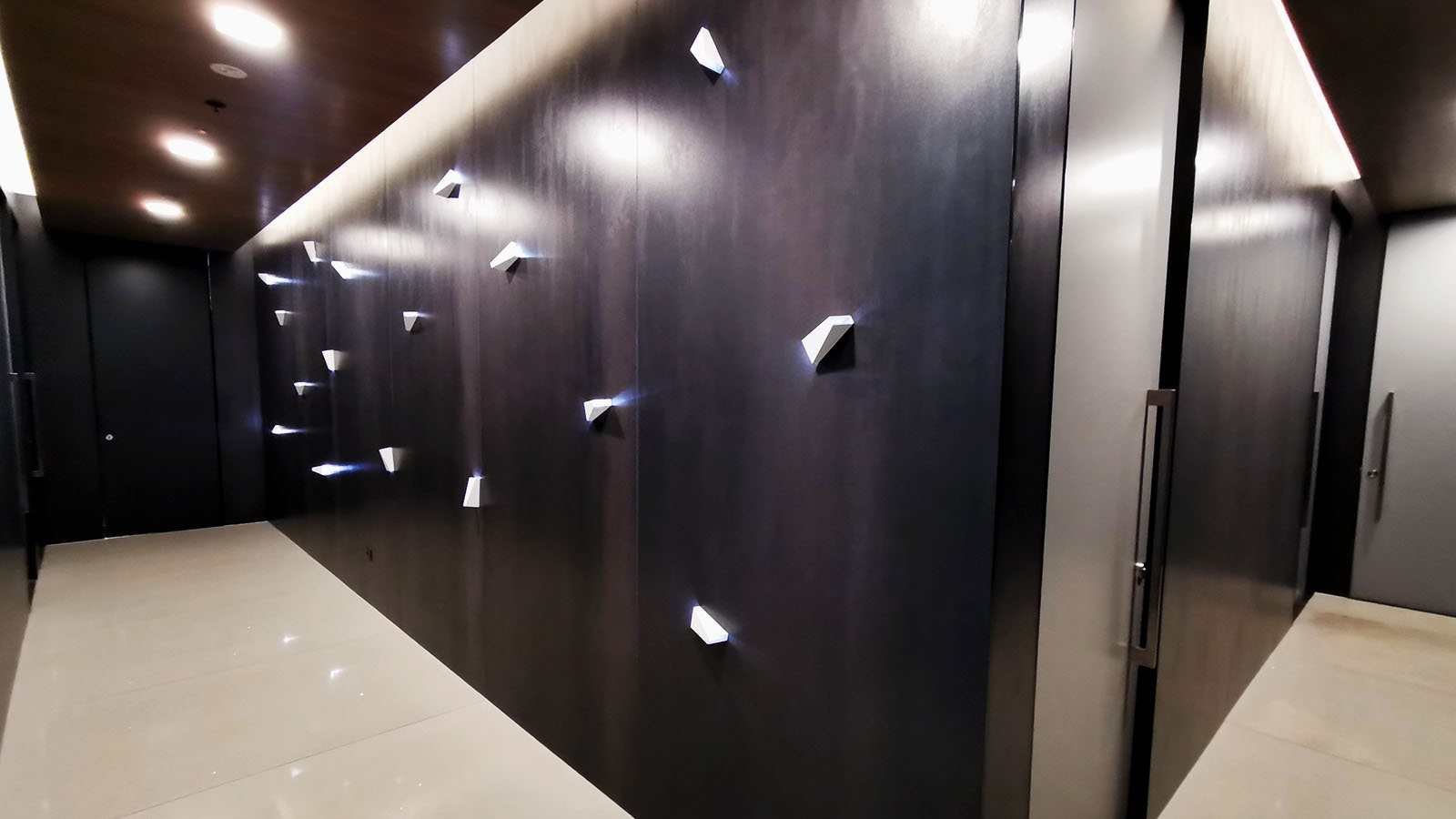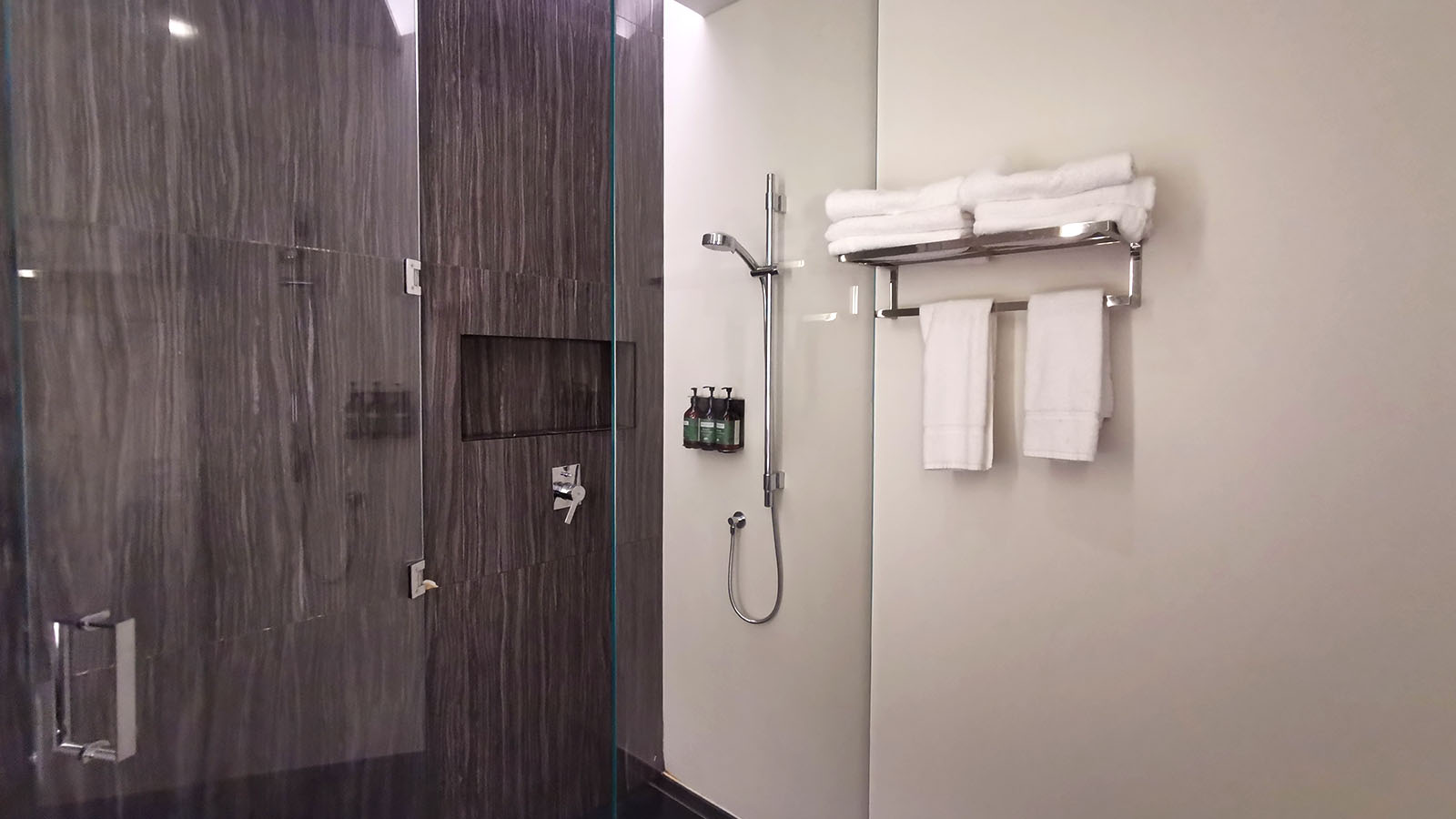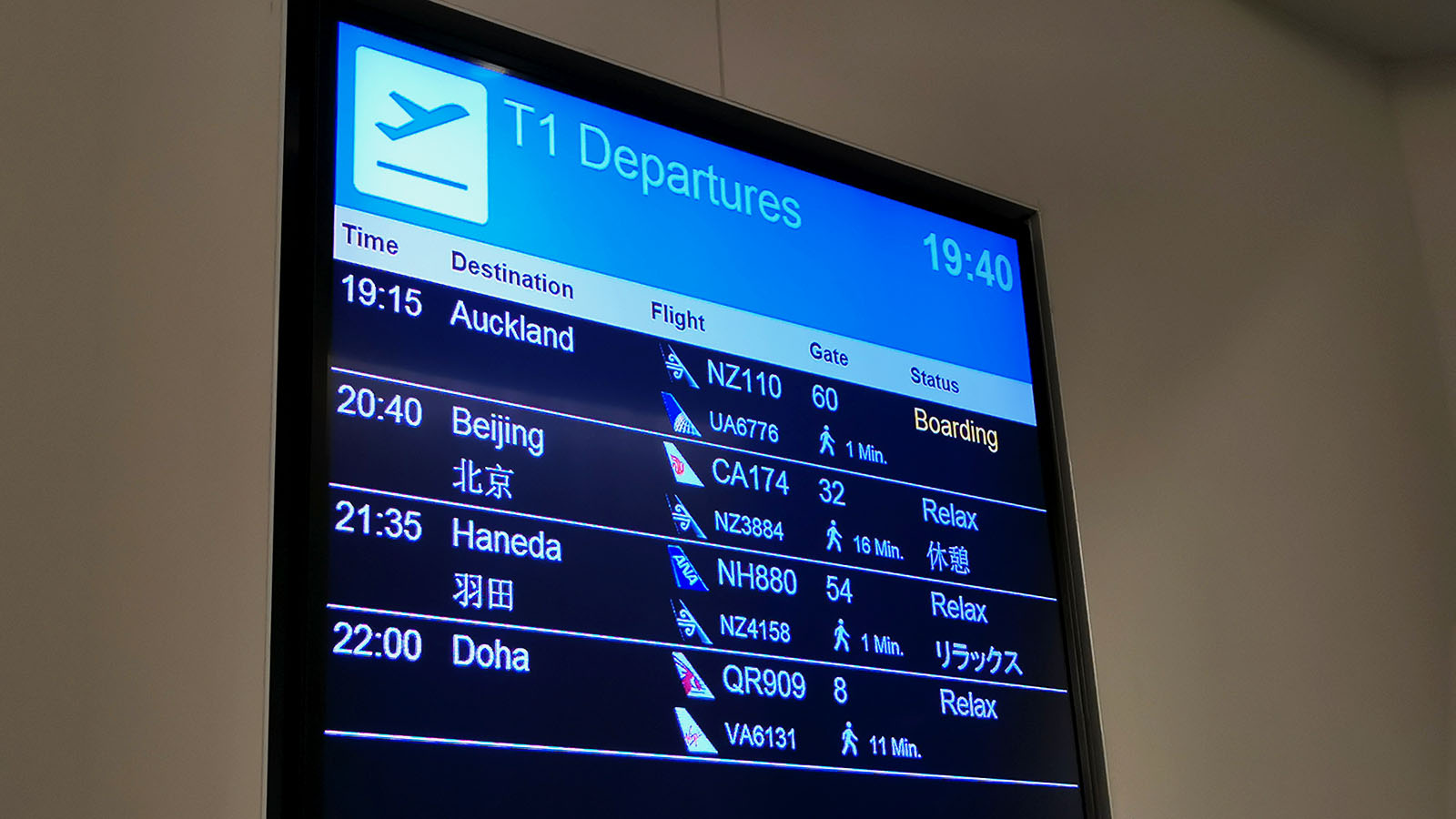 Towels, amenities and face washers are provided. It's also helpful being able to hear the lounge's boarding calls within the shower room itself – just in case.
The only amenity that's a bit of a let-down here in Air New Zealand's Sydney lounge is its Wi-Fi network. Speed measurements – taken when the lounge was only around half full – found uploads and downloads stuck in the single digits. Both metrics averaged 9-9.5Mbps.
That's still okay for HD video streaming. But if you're downloading movies for a long flight ahead, or backing up holiday snaps to the cloud, expect those transfers to take a while.
Food and beverage in Air New Zealand's Sydney lounge
As mentioned, the bar is likely the first thing you'll notice in Air New Zealand's Sydney lounge. Over the years, I've sampled many cool beverages here – and at the right time of day, an espresso martini is hard to pass up.
It's also home to a barista coffee station… no doubt, why those espresso martinis are so good! But this time I've got a few hours until boarding, and I'm not in a rush. In fact, I don't even visit the bar counter at all this time – because the drinks seem to be making their own way around the lounge.
At first, staff bring around a tray of 'dark and stormy' cocktails – offering them to guests in the dining area, where I've just set up. This tipple is a mix of dark rum, ginger beer and lime juice with a citrus-centric garnish. If I weren't curious to try something else, I'd have happily ordered a second.
When I go for a wander, I spot a pop-up gin station. Hellooo!
As it turns out, every Friday night, a representative from New Zealand's Strange Nature Gin makes an appearance. It's not a gin I've tried before. But this is an Air New Zealand lounge after all, so it's only fitting to drink like the locals do. When there's next open space on my chock-a-block gin bar at home, I'll certainly be adding a bottle of this into the mix.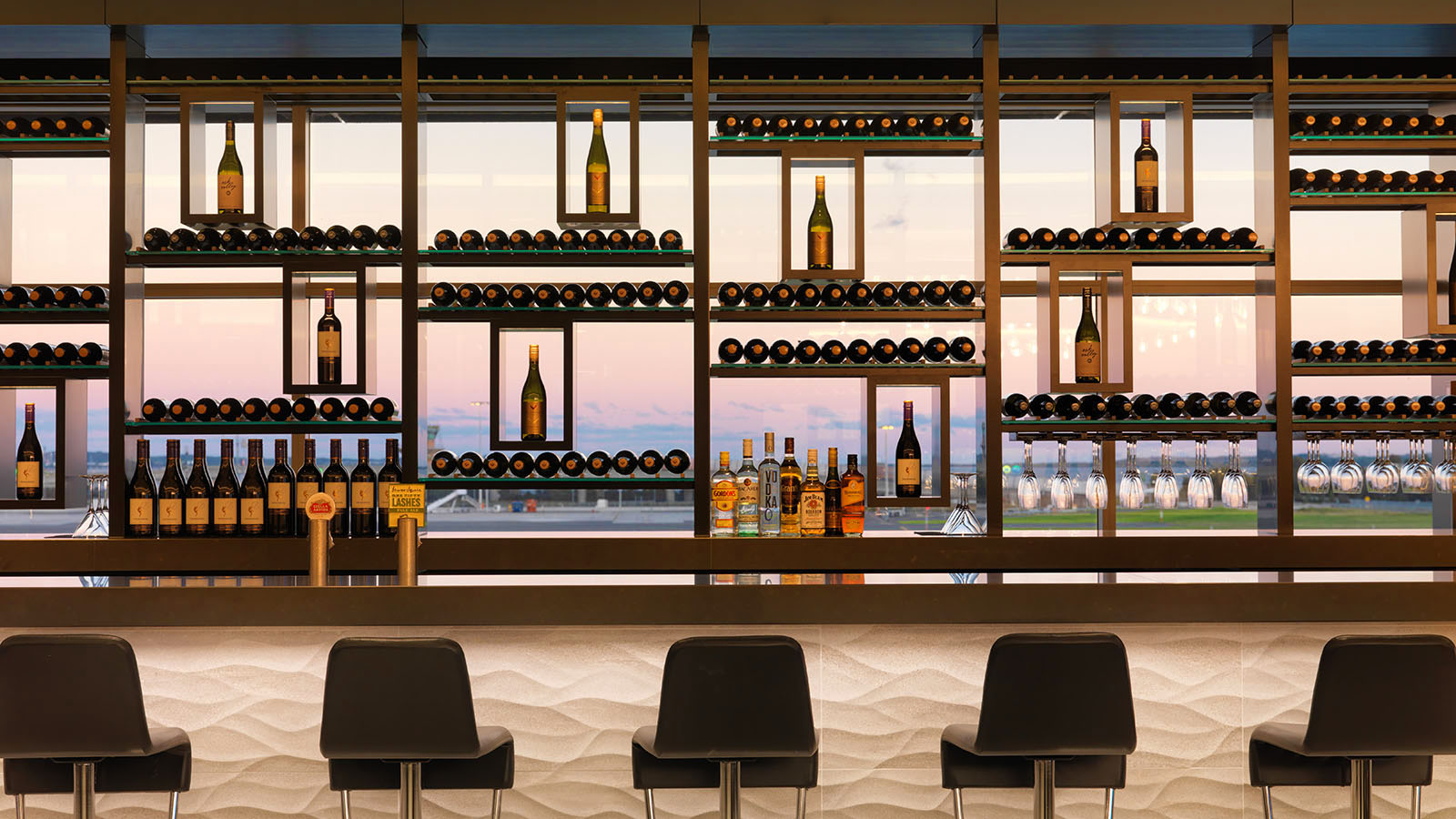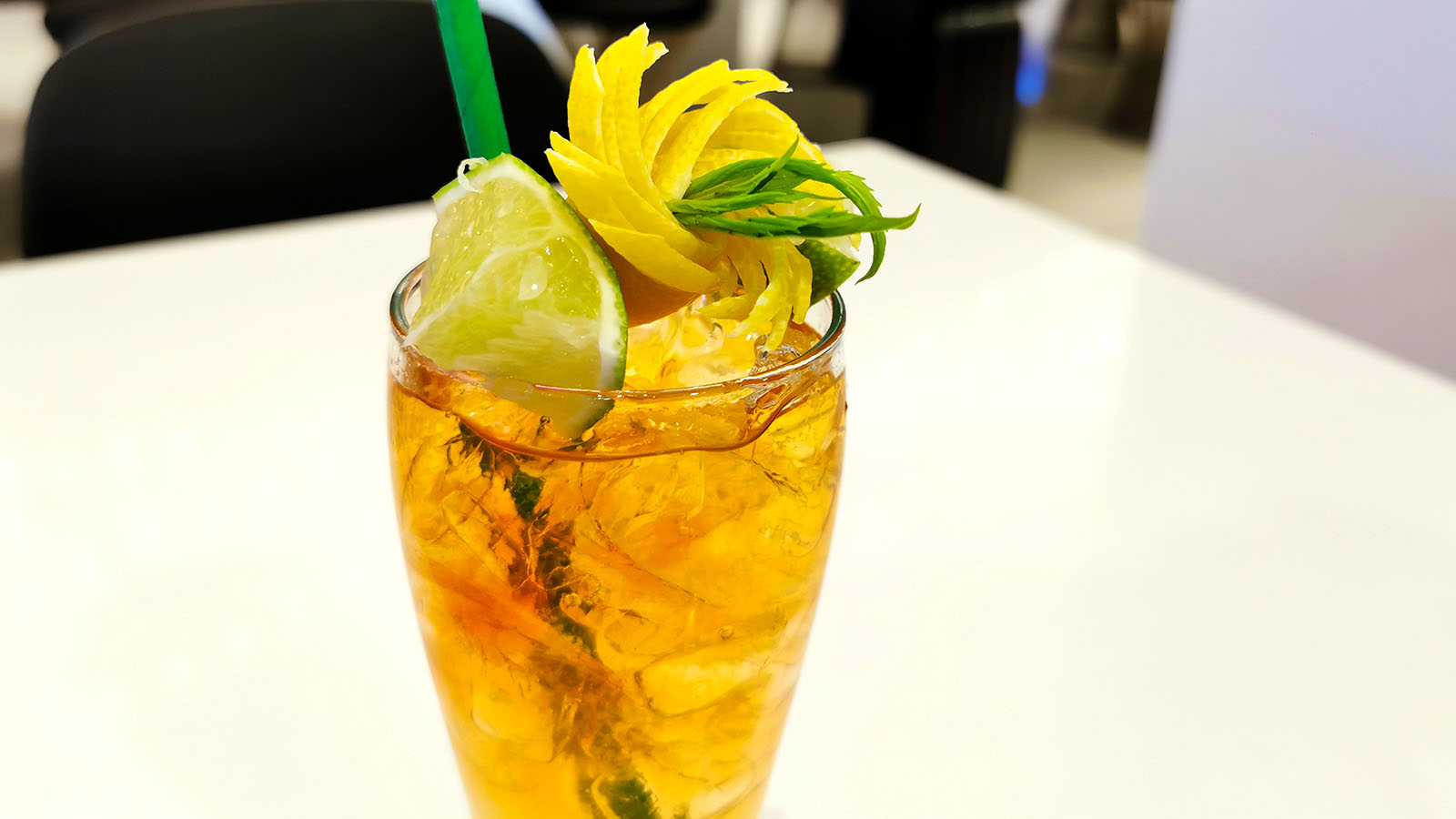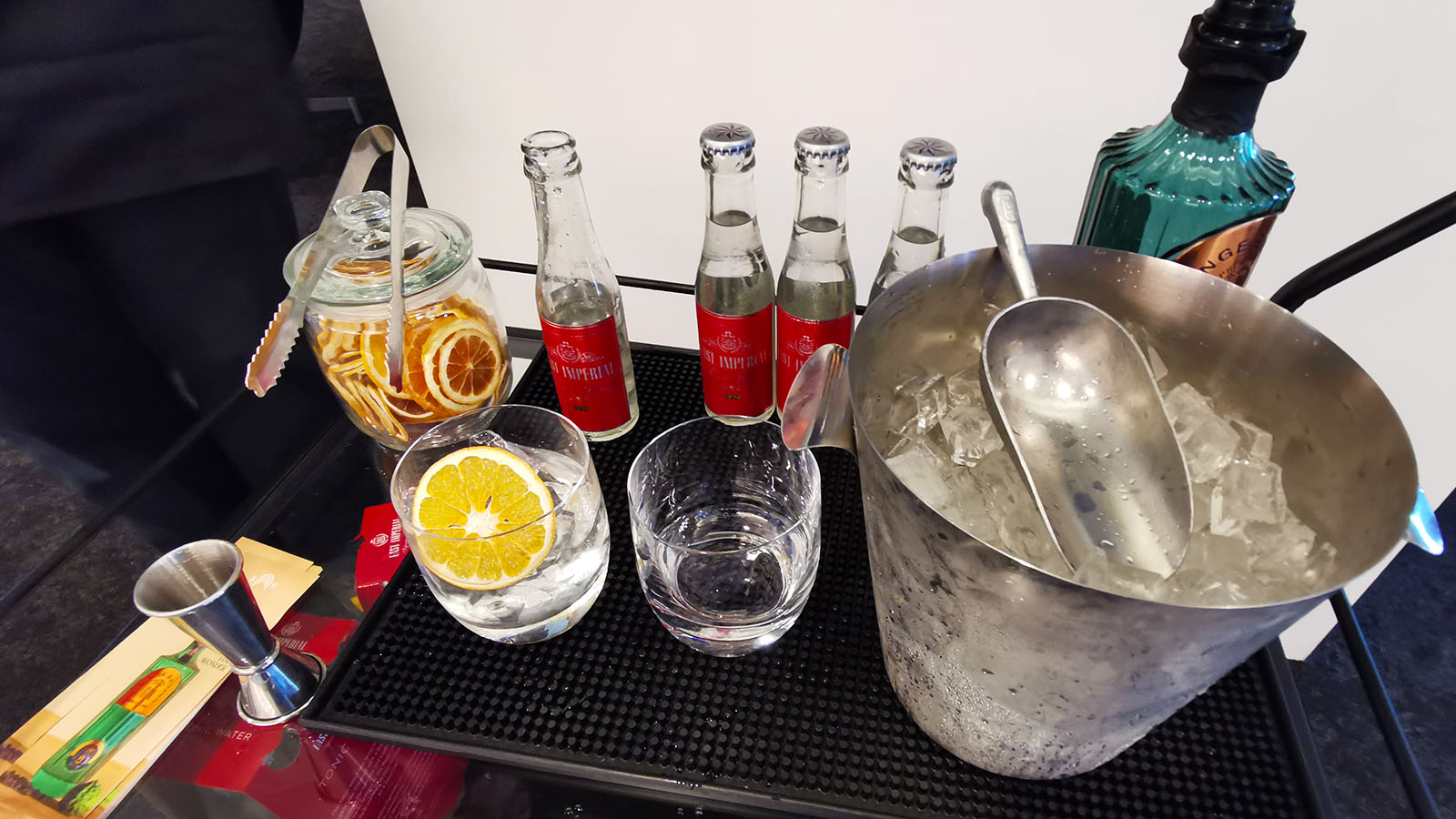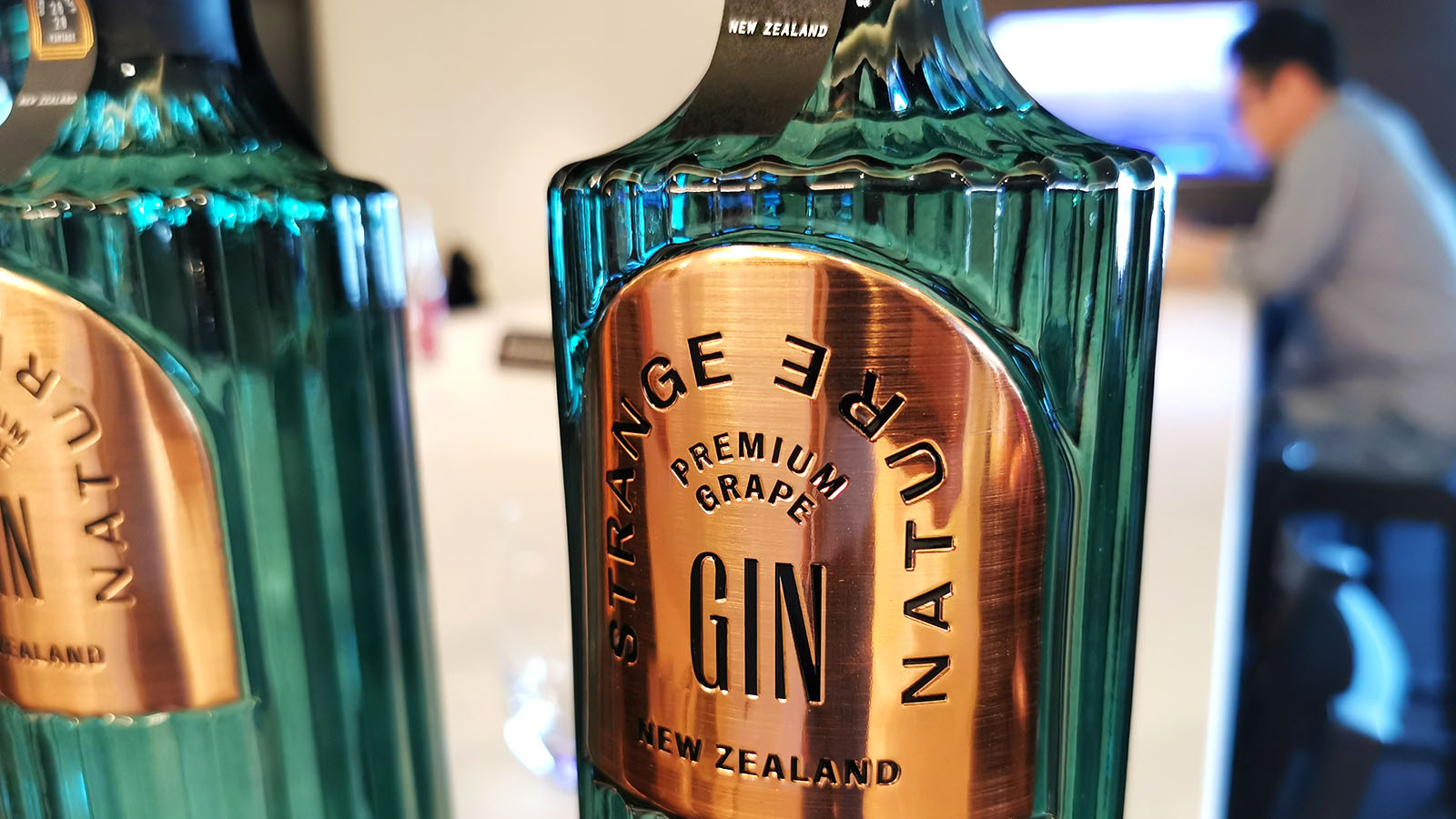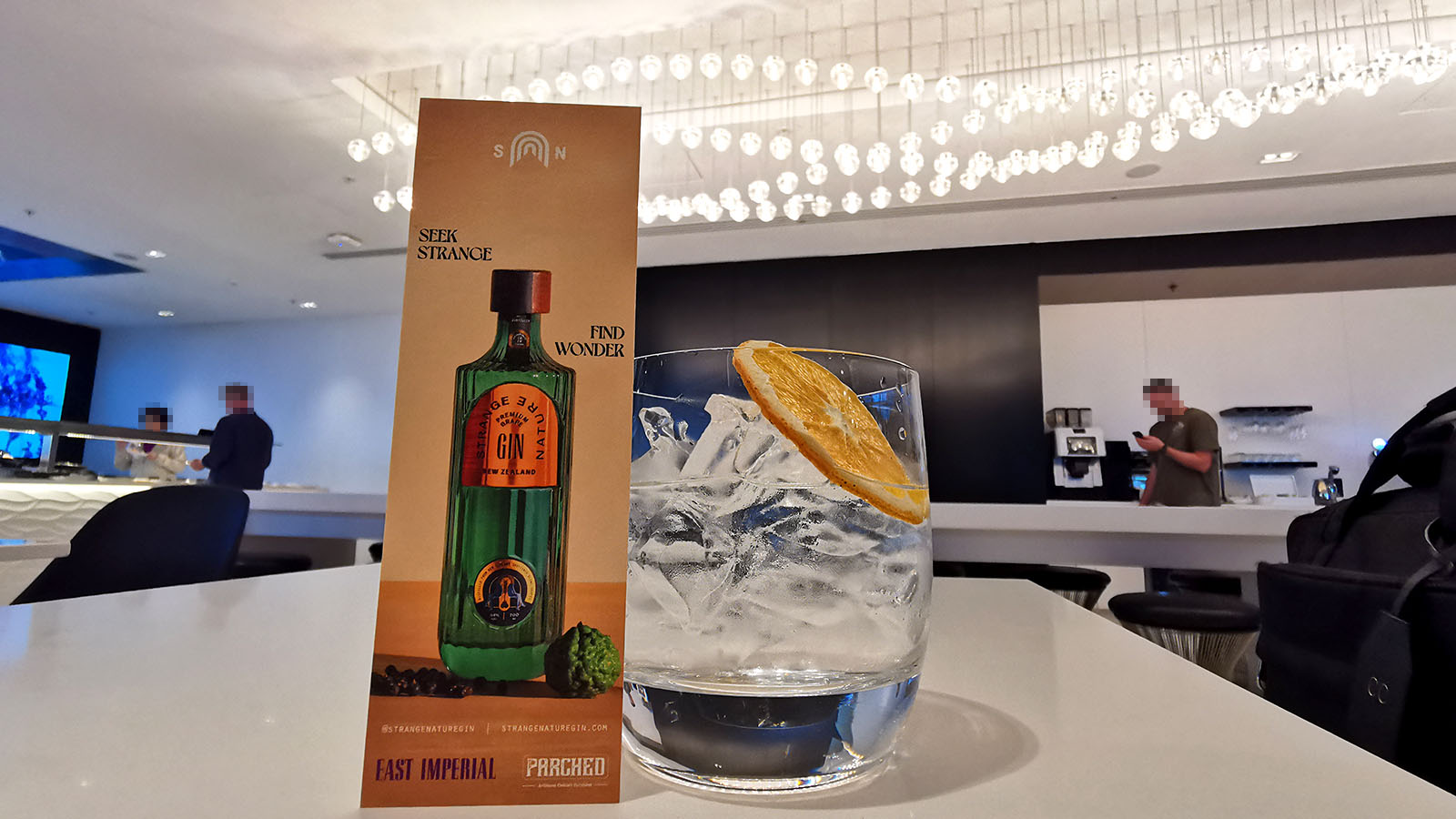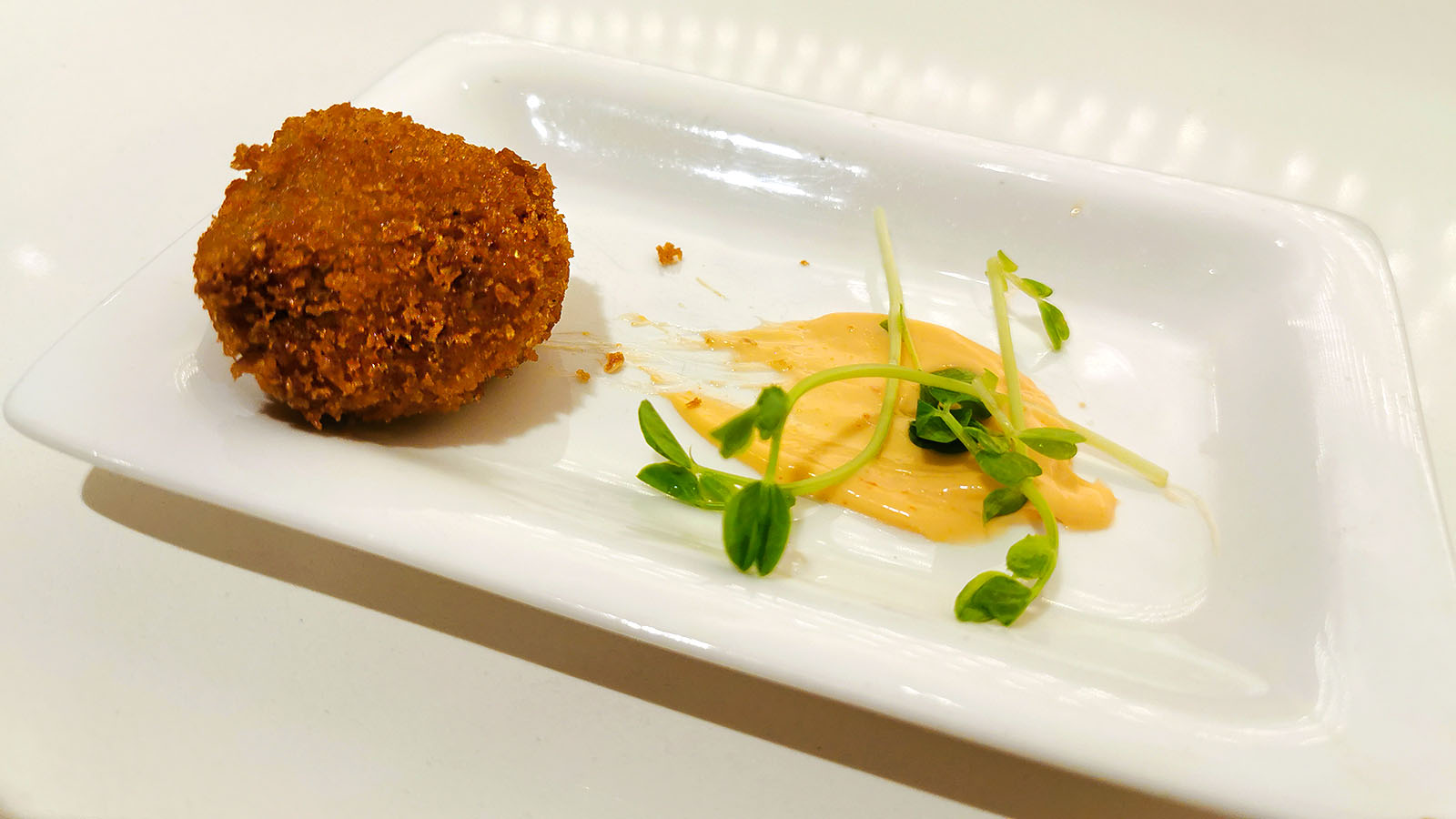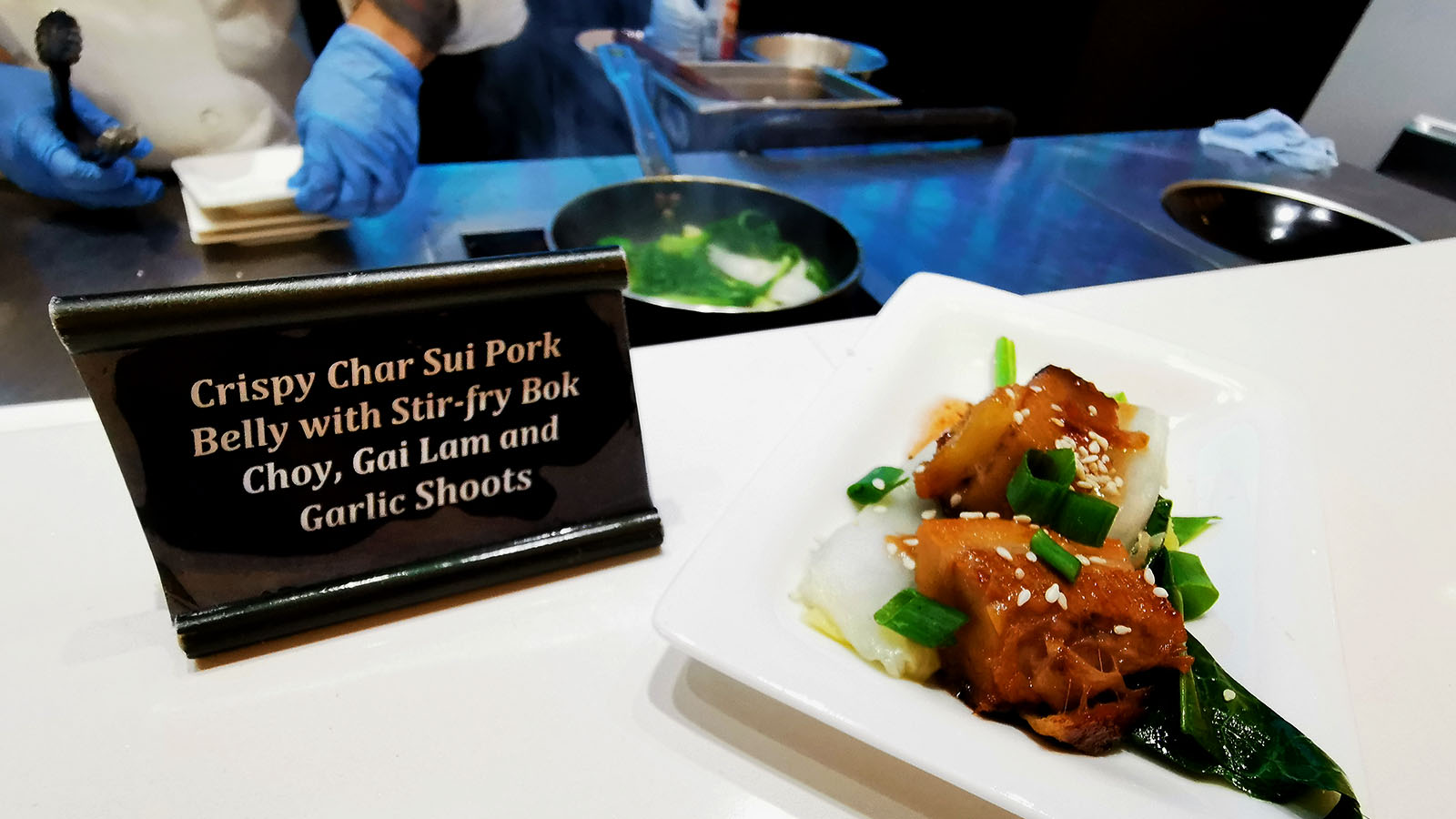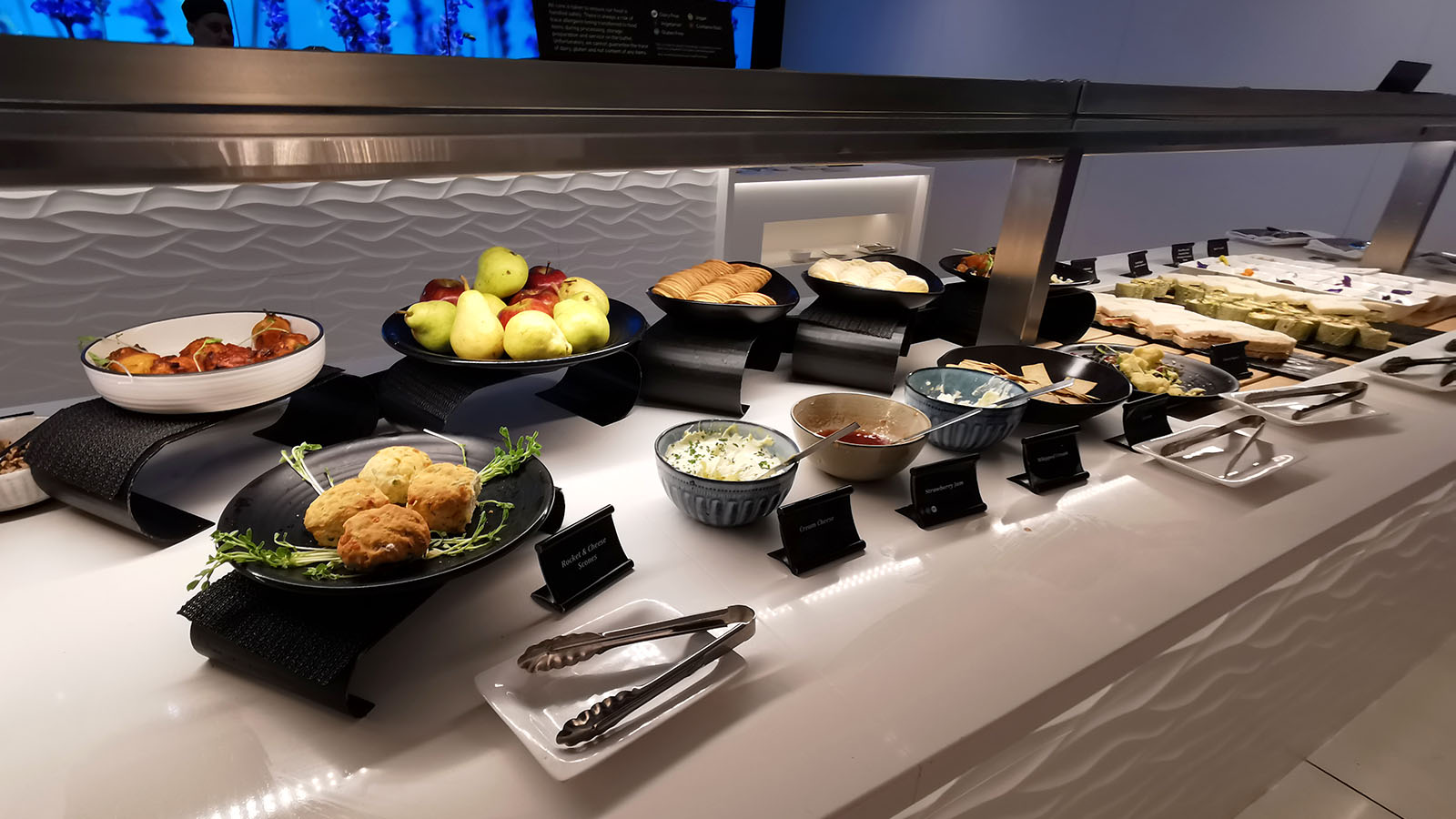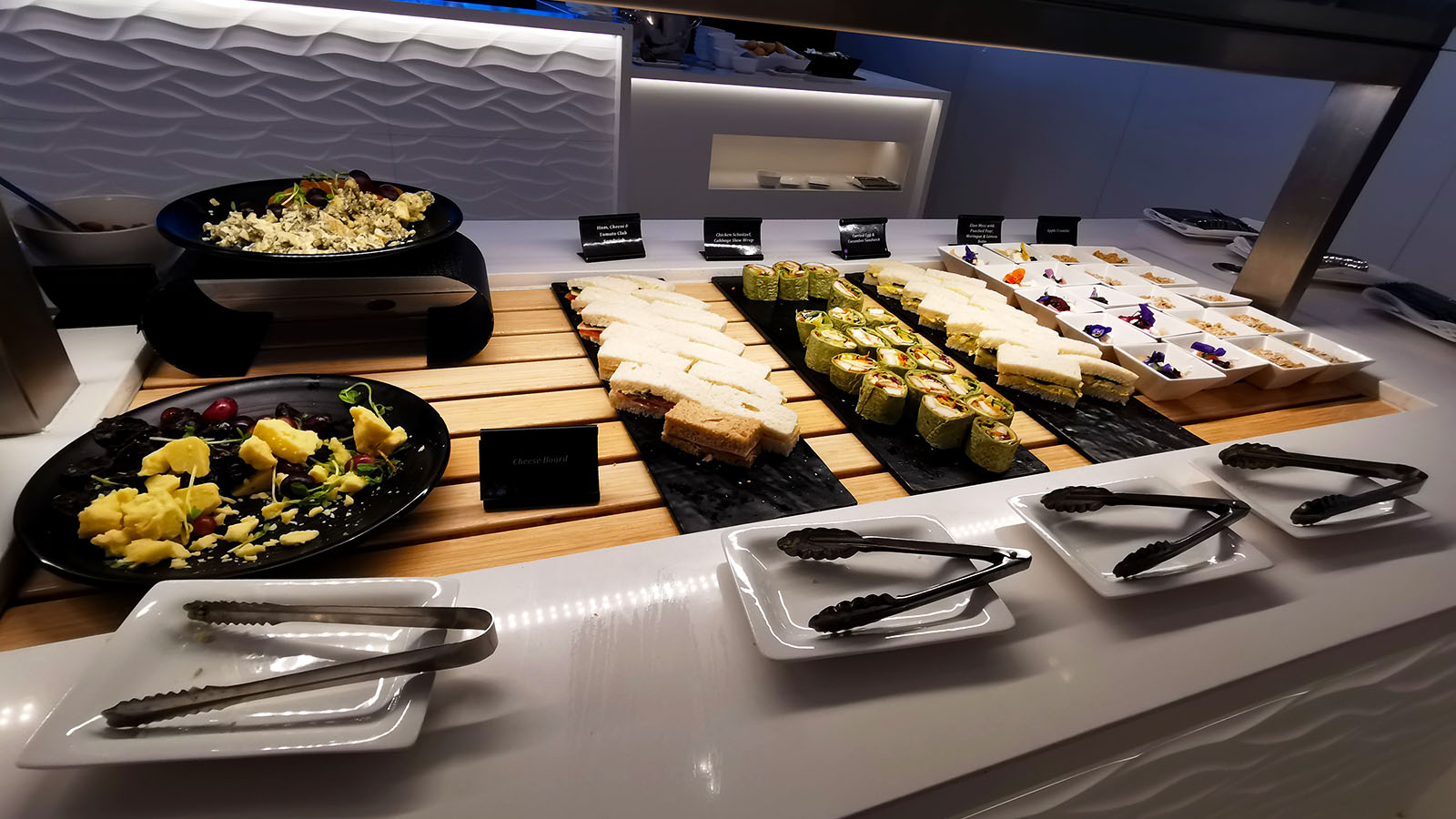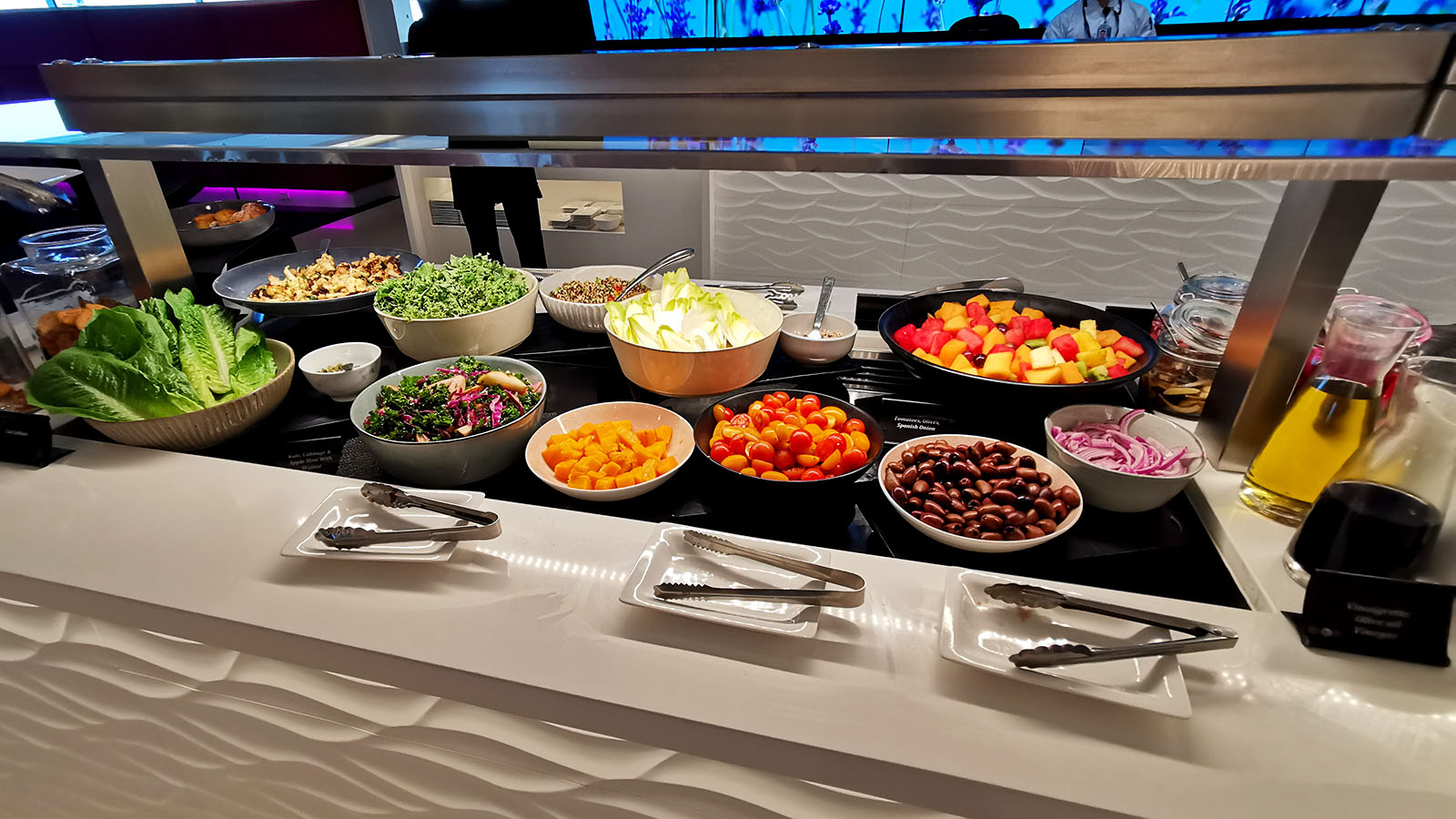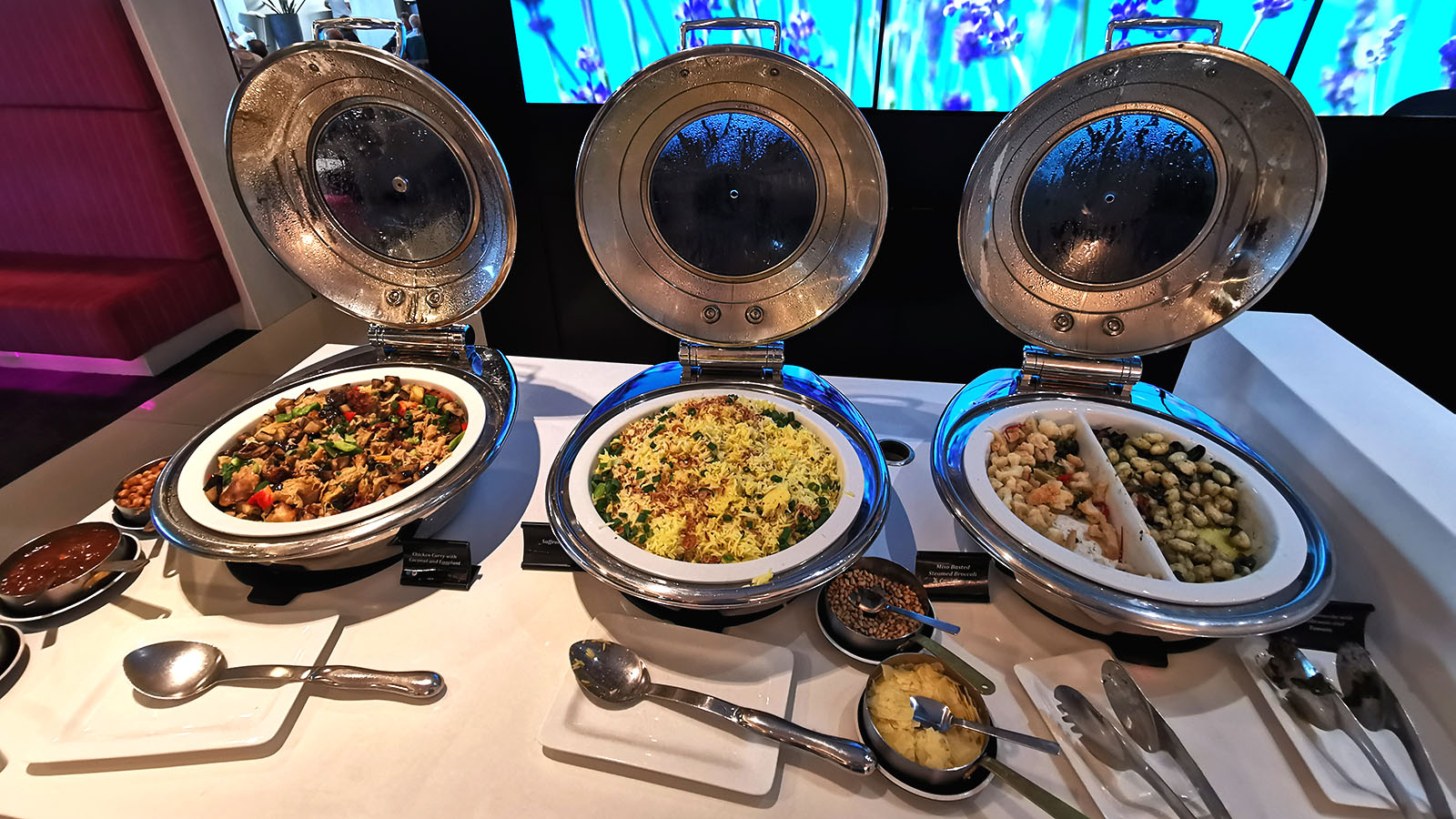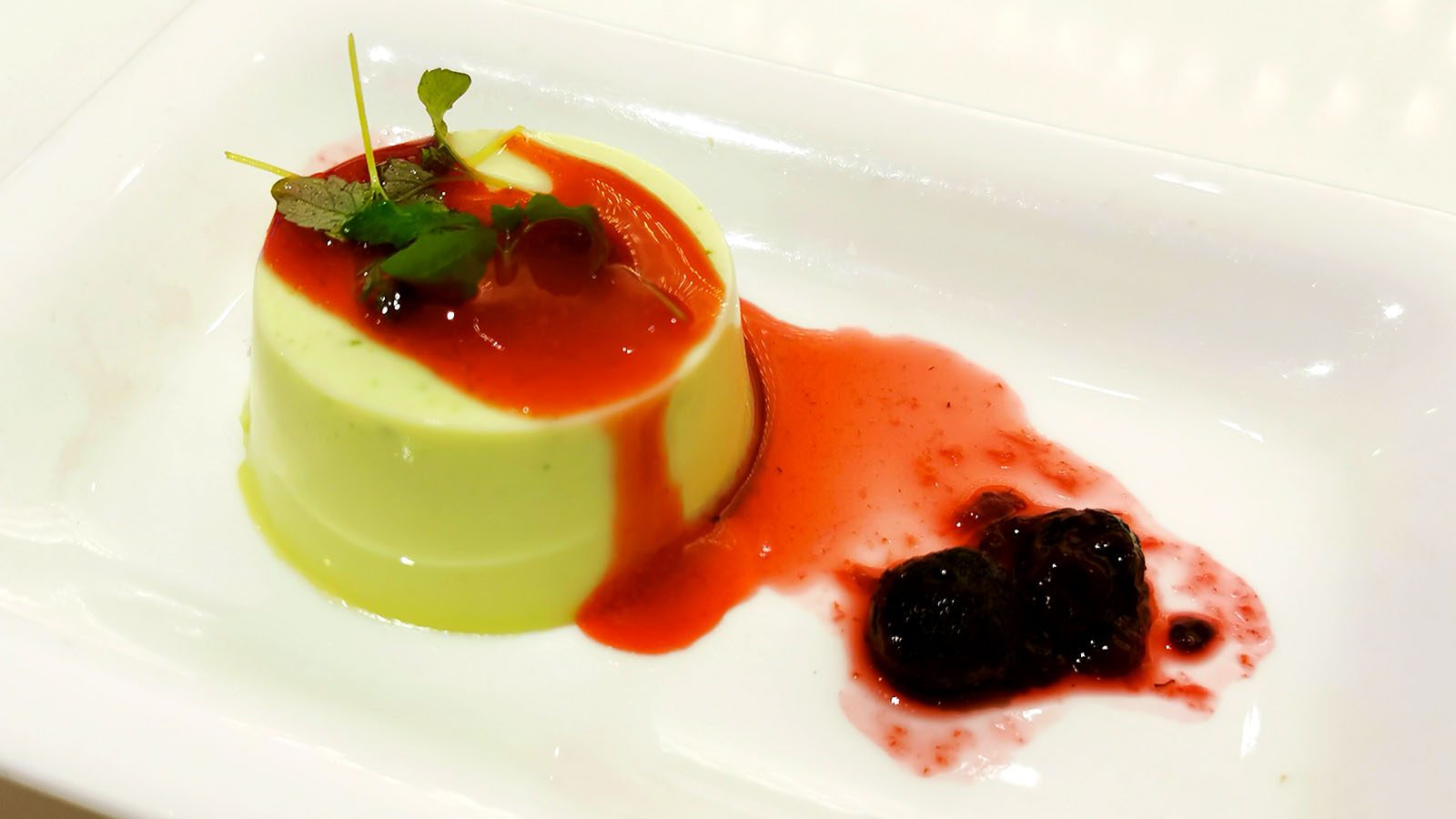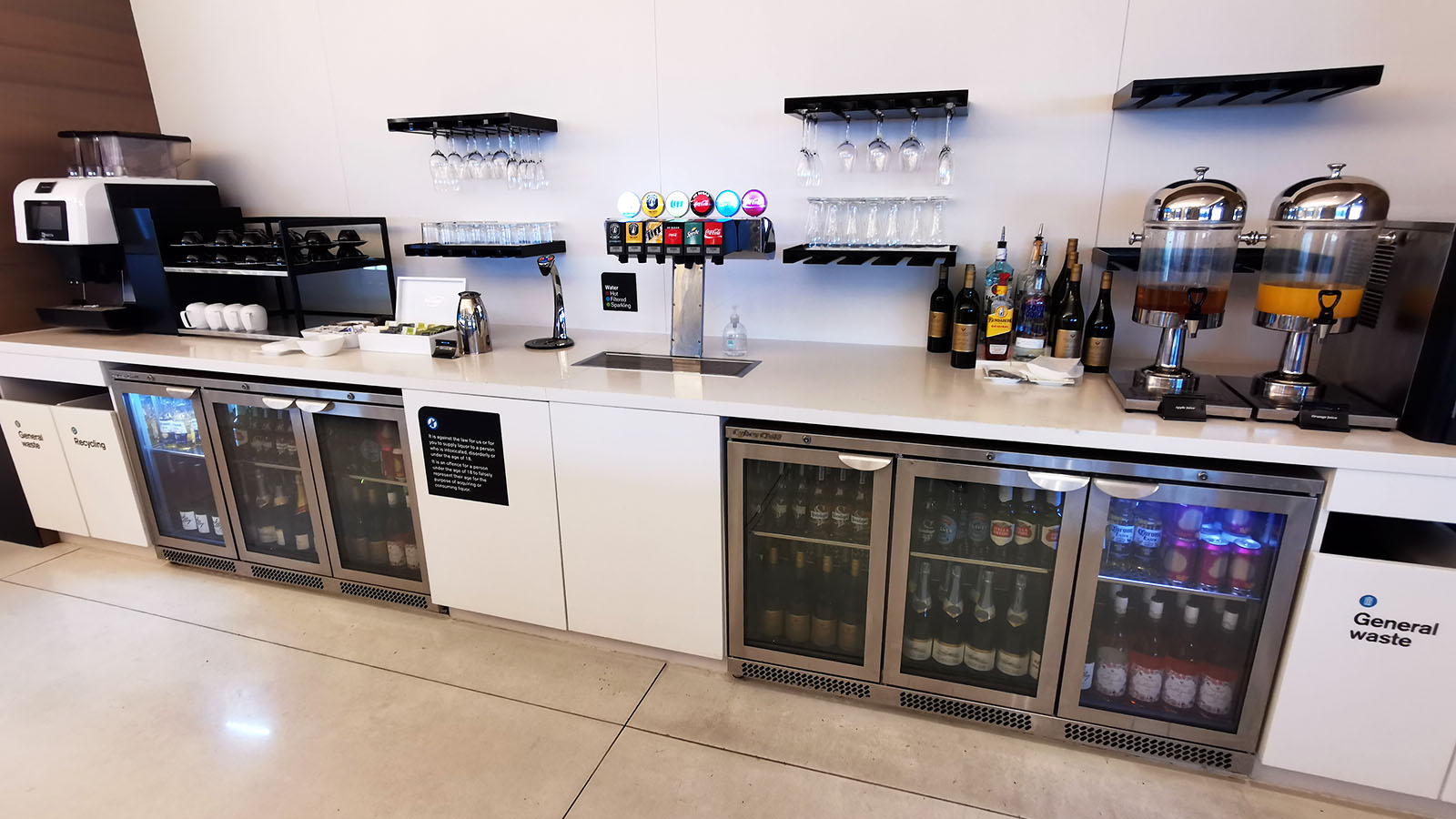 But how about the food? Since my last visit (pre-pandemic), things have certainly stepped up. Tray-around of arancini and matcha panna cotta give the lounge more of a 'restaurant' vibe. So do the dishes being whipped up at the chef's station, like the delicious crispy char siu pork belly.
The buffet is also well-stocked with lighter bites. Sandwiches, wraps, salads and fruit are all plentiful. A separate counter offers more substantial dishes including chicken curry, rice, pasta, rice and vegetables. You certainly won't go hungry here.
Accessing Air New Zealand's Sydney lounge
The door list at Air New Zealand's Sydney Airport lounge is quite comprehensive. There are many paths to entry, not only by cabin class but also by frequent flyer status or paid lounge membership.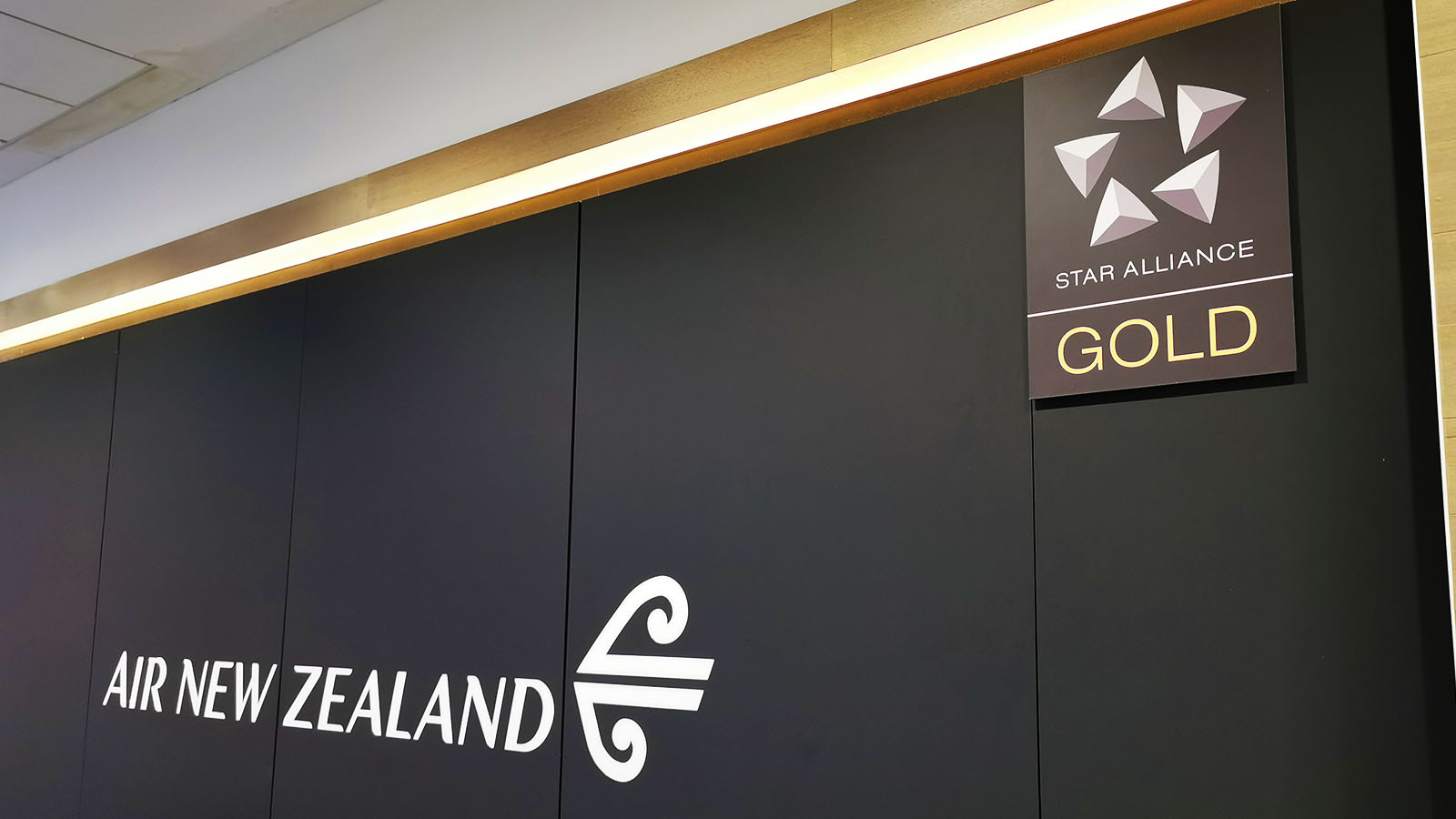 By Business Class or First Class ticket:

Passengers of Air New Zealand, as well as its Star Alliance partners. From Sydney, this includes Air Canada, Air China, Air India, All Nippon Airways (ANA), Asiana Airlines, Singapore Airlines, Thai Airways and United Airlines. Access is also granted to Business/First Class passengers on Qatar Airways and Air Niugini.

By airline frequent flyer status:

Air New Zealand's VIP-tier Elite Priority One cardholders certainly wouldn't be turned away…
Airpoints Gold and Elite members prior to Air New Zealand flights (+1 guest for Gold, +3 guests for Elite) or Star Alliance flights (+1 guest at either tier).
Airpoints Elite Partner members prior to Air New Zealand flights only (+1 guest).
Other Star Alliance Gold frequent flyers prior to Air New Zealand and Star Alliance flights (+1 guest).
Qatar Airways Privilege Club Gold and Platinum members prior to Qatar Airways flights only (+1 guest for Gold, +2 guests for Platinum).
Other oneworld Sapphire and Emerald frequent flyers prior to Qatar Airways flights only (+1 guest).
Virgin Australia Velocity Gold, Platinum and Beyond members departing on Qatar Airways flights only (+1 guest).
Air Niugini Executive Club Gold members prior to Air Niugini flights only (+1 guest).

By paid lounge membership:

Air Canada Maple Leaf Club (Worldwide) and United Club members departing on a Star Alliance flight (+1 guest).
Air New Zealand Koru members prior to Air New Zealand flights only (+1 guest, or +2 guests when also holding a Koru Extra Guest card).
Paid access isn't available here, nor are third-party cards like Priority Pass accepted.
Summing up
Most of the time, when an airline runs a lounge outside of its home country, the experience isn't quite as good as offered on its home turf. But Air New Zealand's Sydney lounge is a rare exception to that rule. This lounge would be equally as acceptable in Auckland as it is in Sydney.
Okay, Sydney doesn't have a 'terrace' to mimic Air NZ's Auckland lounge. But it does have just about everything else. A cocktail bar and barista coffee counter, a place for the kids to play, tarmac views – the list goes on.
Many passengers would visit this lounge before a short hop across the Tasman. And for that, it's more than fine. But I found the lounge equally relaxing and suitable before a long-haul overnight flight. With no stress to score a shower room and elevated food and drinks from what I recall previously, this is one lounge I'd arrive early to enjoy.
Also reviewed: Singapore Airlines' SilverKris Business Class Lounge, Sydney
Feature image courtesy of Air New Zealand. Except where otherwise credited, all other photography by Chris Chamberlin, who accessed the lounge as a guest of Air New Zealand.
---
Stay up to date with the latest news, reviews and guides by subscribing to Point Hacks' email newsletter.
Air New Zealand International Lounge, Sydney
was last modified:
April 12th, 2023
by