Qatar Airways switches to Air NZ lounges in Australia
Posted:
September 9, 2022 - 11:00 am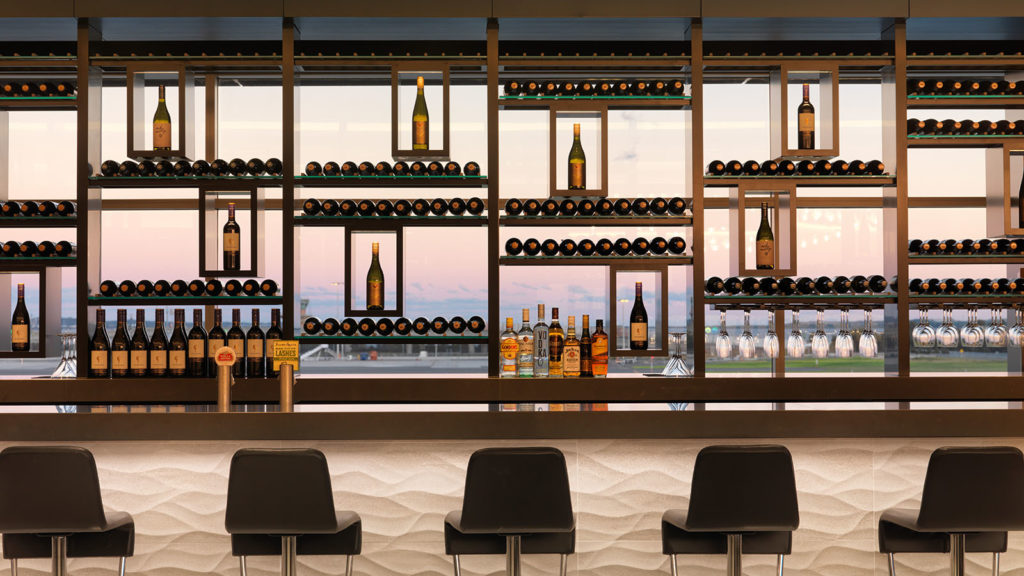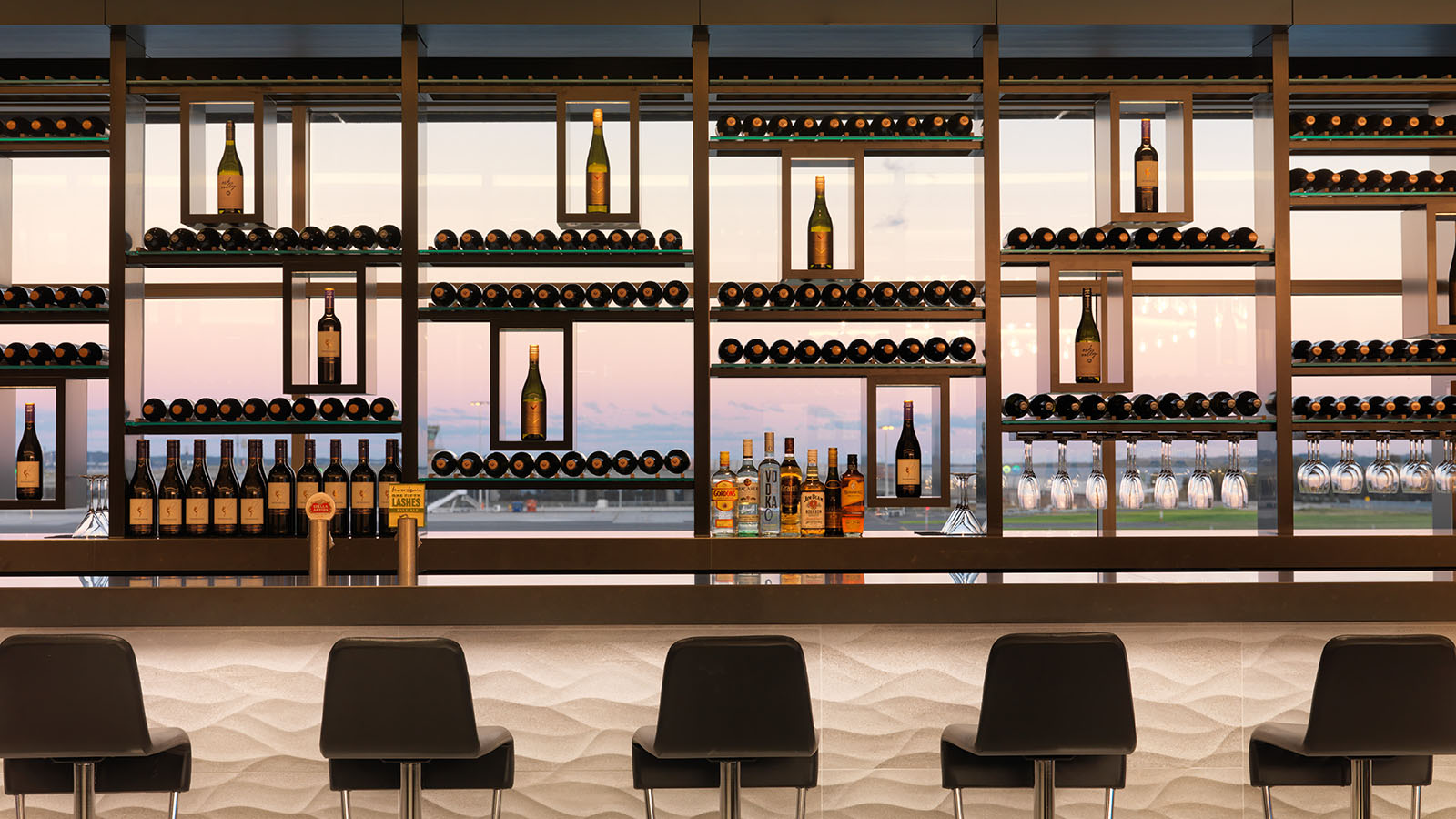 What we'll be covering
Flying Qatar Airways soon? With the right frequent flyer card or ticket, you could be waiting for your Doha-bound flight in the funky, bright spaces of Air New Zealand (Air NZ).
Despite the two airlines being in rival alliances – Qatar Airways is in oneworld and Air New Zealand in Star Alliance – travellers departing from Sydney, Brisbane and Perth are currently being sent to the Air NZ lounges. But the situation is a bit different in Melbourne, Adelaide and Canberra.
Here's everything you need to know about Qatar Airways lounge access in Australia.
Why is Qatar Airways using Air NZ lounges?
Before COVID-19, Qatar Airways would send passengers to the nearest Qantas lounge. But since international travel has made a rebound, not all the Qantas lounges are available before Qatar Airways flights. The opening hours are now timed to Qantas' own flights in most cities.
For example, the Brisbane Qantas International Lounge is only open in the mornings and until 8:30 pm – no good for Qatar's 10:40 pm departure. And in Perth, the Qantas International Business Lounge in T1 has now shut permanently, with no other oneworld options available.
A spokesperson for Qatar Airways confirmed to Point Hacks that eligible passengers can now use the Air NZ or Marhaba lounge, depending on the city. These lounges will remain open in the lead-up to each Qatar Airways flight.
But we'll let you in on a tip. Due to oneworld alliance rules, many of those same passengers can still visit the Qantas lounges, if they're open. We've included the Qantas opening hours below, in case you want to visit – but be aware the opening hours don't always line up.
Ad – Scroll down to continue reading.Minimum spend, terms & conditions apply.
Which lounges are Qatar Airways using in 2022?
Sydney
QR909 departs for Doha at 9:00 pm.
Qatar Airways now uses: the Air New Zealand lounge.
Qantas International Business/First Lounges close: 8:25 pm or 9:25 pm, depending on the day.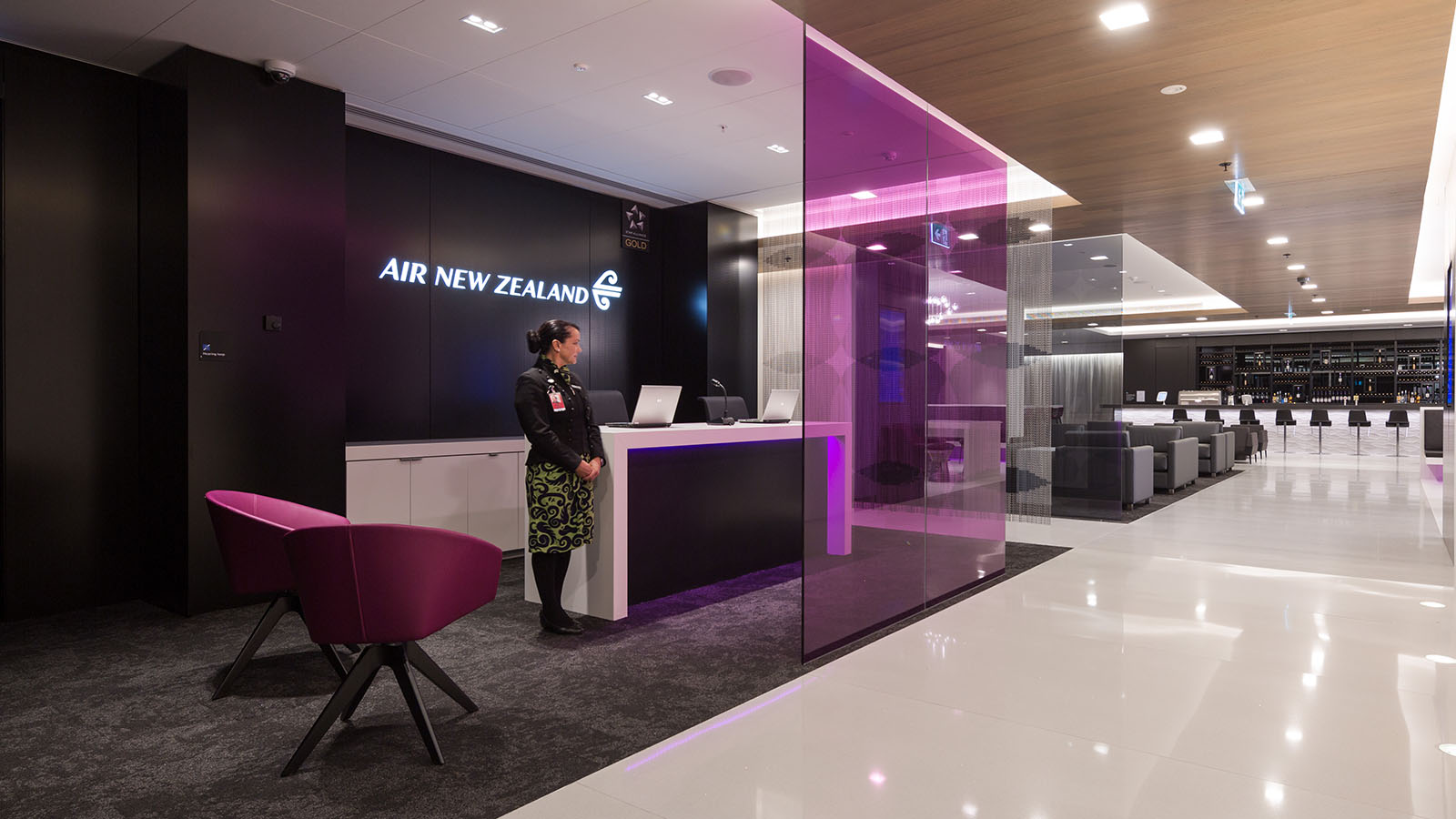 Qatar Airways is using the Air New Zealand lounge, which is near Gate 56 on the mezzanine level. As Air NZ's flagship Australian lounge, it underwent a top-to-tail refresh in 2015 with the architectural firm, Gensler, and boasts an impressive 1,500 sqm footprint.
But in Sydney, the Qantas International Business and International First lounges are also open from 5 am until the last scheduled Qantas departure daily. So depending on the day, you might be able to relax there instead.
In particular, Qatar Airways First Class passengers (regardless of status) and those with oneworld Emerald status flying Qatar Economy and Business should try to venture to the Qantas International First Lounge for excellent a la carte dining.
Melbourne
QR989 departs for Doha at 5:15 pm (from 1 Oct 2022).
Qatar Airways now uses: the Marhaba lounge.
Qantas International Business/First Lounges should be open.
QR905 departs for Doha at 10:20 pm.
Qatar Airways now uses: the Marhaba lounge.
Qantas International Business/First Lounges close: 9:10 pm.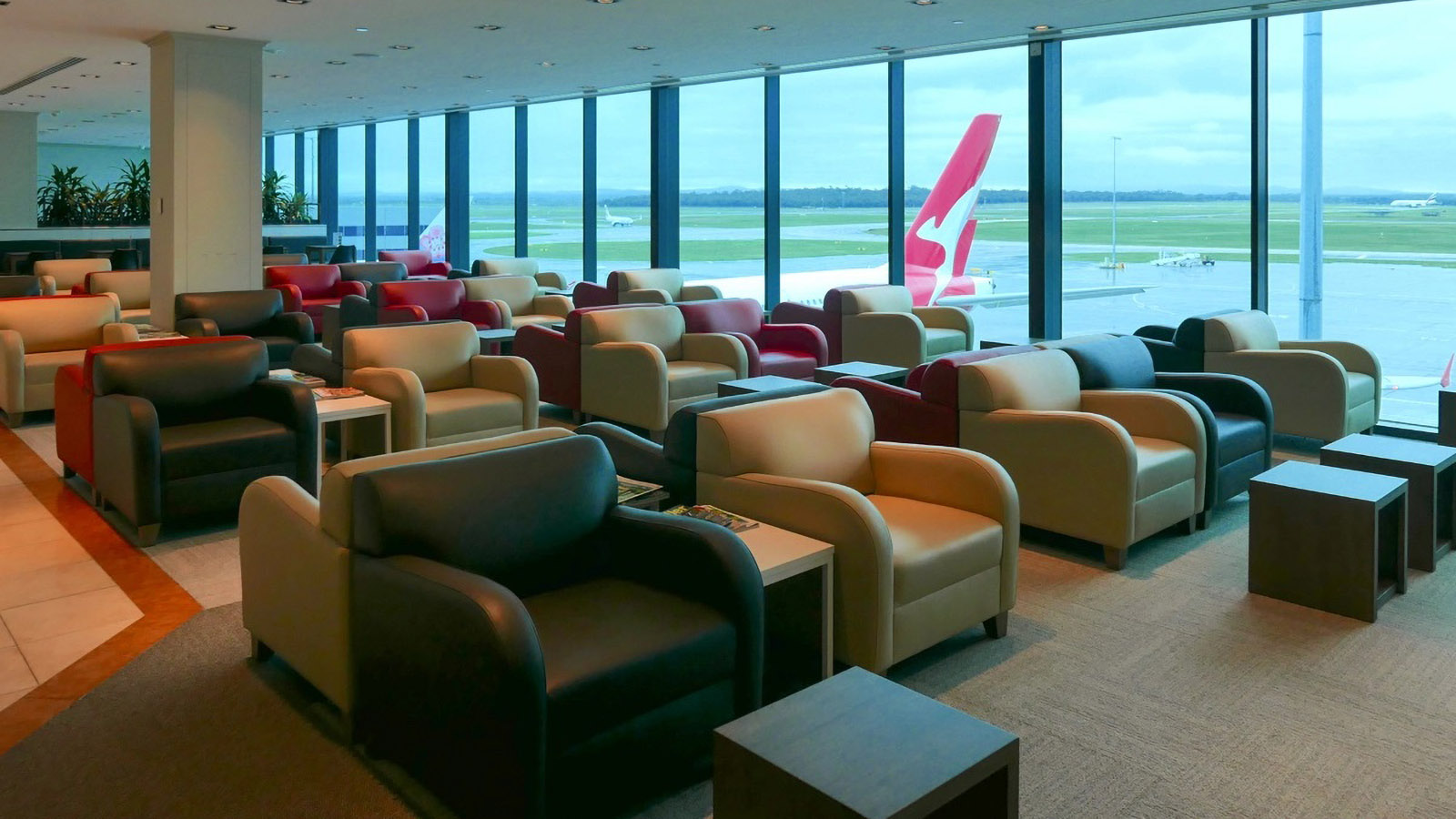 Passengers departing Melbourne are sent to the Marhaba Lounge, which is part of The Emirates Group. Yes, there are certainly some rivalries to overlook here! It's found upstairs near gates 9-10, opposite the Qantas First Lounge. This area is prime lounge real estate, with sweeping airfield views.
From 1 October, there are two departures to Doha a day. The Qantas International Business and First Lounges don't nicely line up with the second flight, but you might get a quick visit in. Qatar Airways hasn't mentioned why the Air NZ lounge isn't being used in Melbourne.
Brisbane
QR899 departs for Doha at 10:40 pm.
Qatar Airways now uses: the Air New Zealand lounge.
Qantas International Lounge closes: 8:30 pm.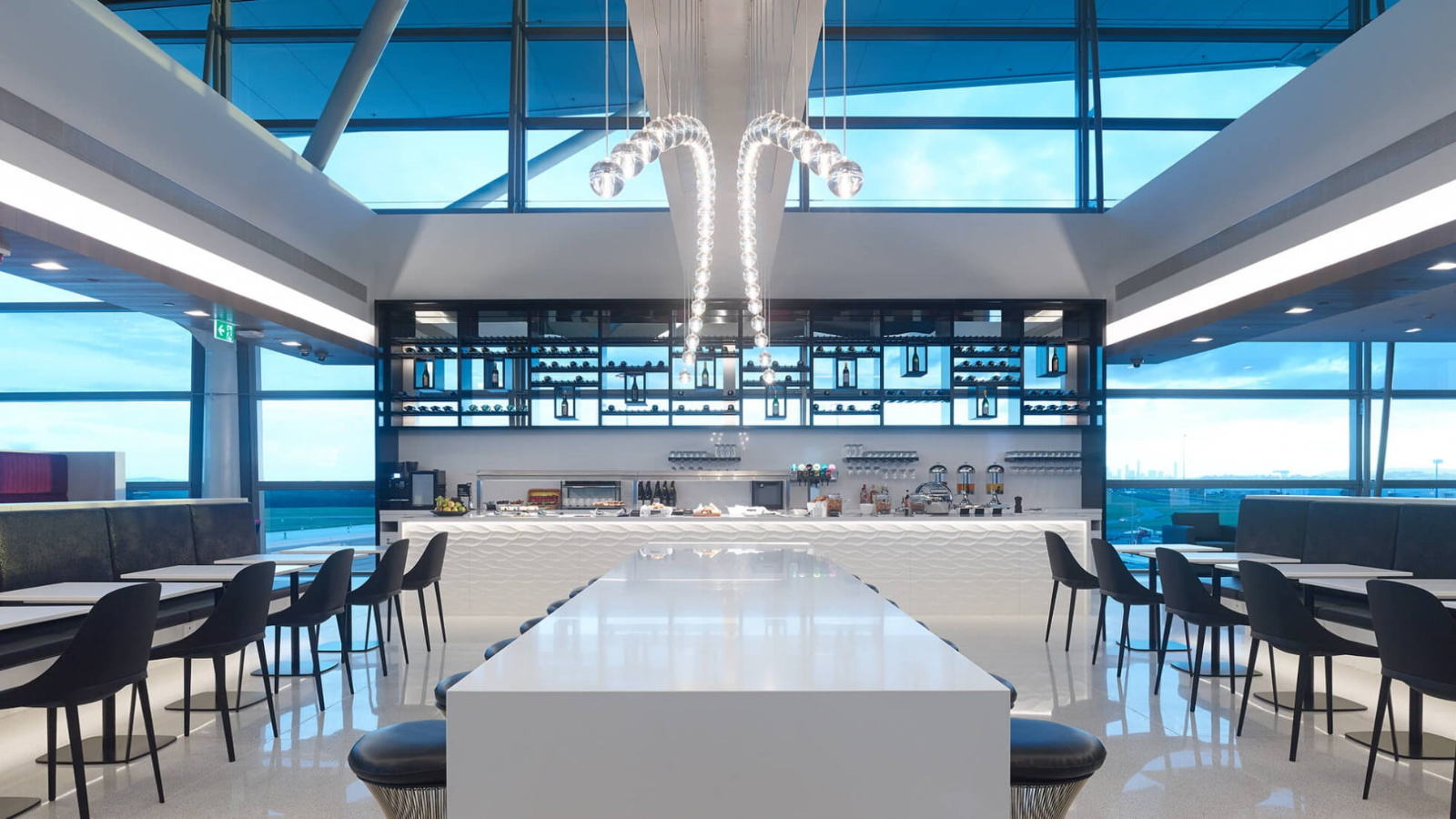 Leaving from Brisbane? Then make yourself at home in the Air New Zealand lounge. It's at the top of the escalators between gates 81 and 82. The Qantas International Lounge shuts quite early, so you should just relax at the Air NZ lounge instead.
Perth
QR901 departs for Doha at 11:00 pm.
Qatar Airways now uses: the Air New Zealand lounge.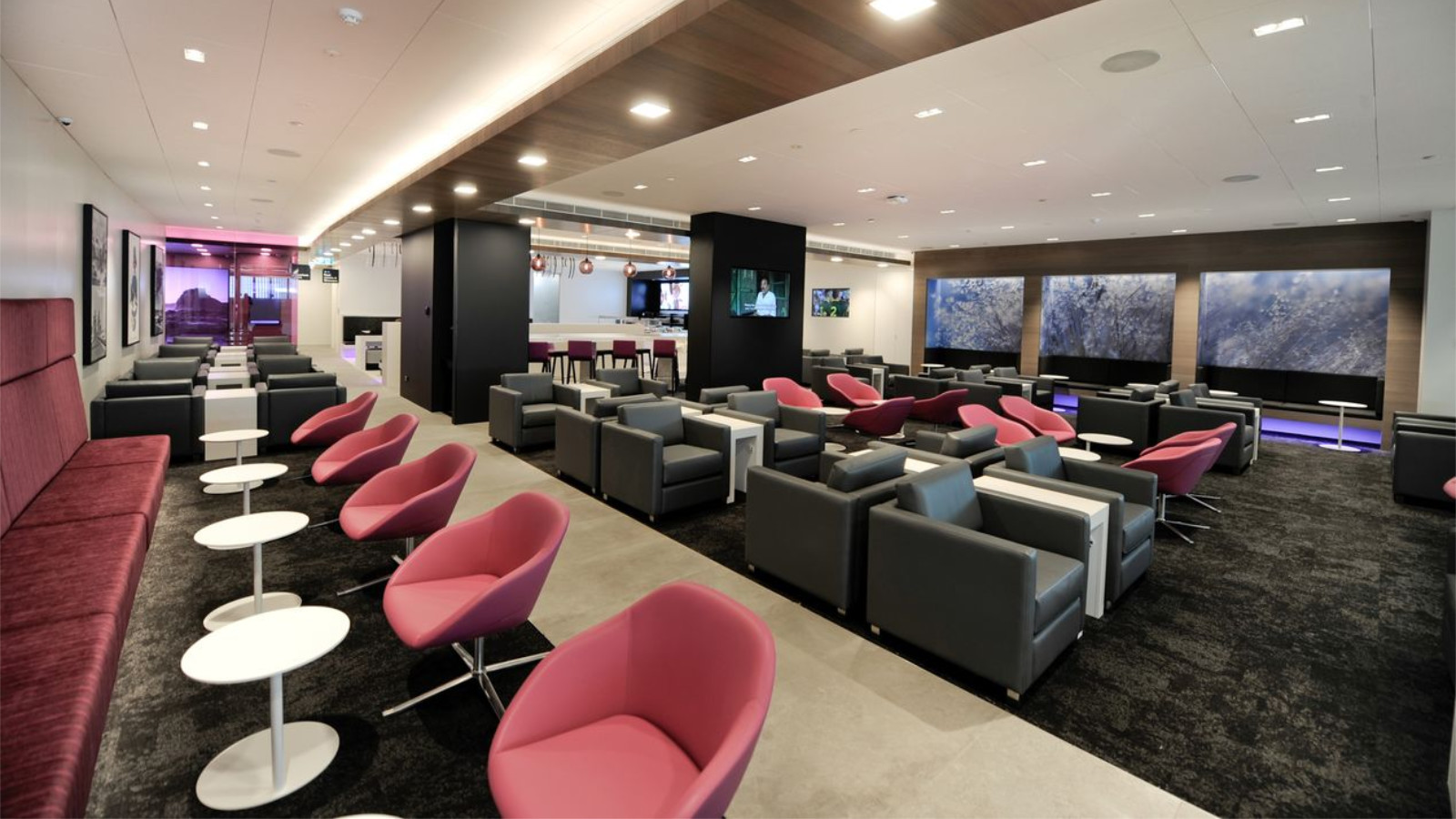 In Perth, Qatar Airways lounge-worthy passengers can cool their heels at the Air NZ lounge. With the Qantas lounge gone, there are no other oneworld alternatives available. You could pay for entry to the new Aspire Lounge, which also accepts Priority Pass.
The Air New Zealand Lounge in Perth T1 is one of the newest spaces in the terminal, so it's certainly amongst the best places to be before an international flight.
Adelaide and Canberra
In Adelaide and Canberra, eligible Qatar Airways passengers can use the domestic Qantas Club or Business Lounge (Canberra only) before the flight, if they're open. But do note that these lounges are before international security and immigration, so you should allow extra time for processing.
Some readers have reported being turned away from the Adelaide Qantas Club when flying Qatar Airways, as the lounge is closing for the night. They receive a $40 voucher to use at the Penfolds Wine Bar & Kitchen instead.
Who can use Qatar Airways lounges in Australia?
In all lounges, eligible Qatar Airways First and Business Class passengers can enter. This includes those booked on reward seats, but not those travelling on a Business Lite fare or anyone who has upgraded from Economy – unless they also have the relevant status.
Economy passengers with Qatar Airways Privilege Club Gold and Platinum can enter. Under oneworld rules, other oneworld Sapphire and Emerald passengers are welcome as well. This includes Aussie-based frequent flyers with Qantas Gold status or higher and applies to Air NZ and Marhaba lounge access.
Finally, Virgin Australia's Velocity Gold and Platinum members can now access Qatar Airways lounges, including the Air New Zealand and Marhaba lounges across Australian ports.
But if you're a Velocity Platinum member flying in Qatar Airways Economy or Business Class from Sydney or Melbourne, don't go trying to sneak into the Qantas First Class Lounge! Those lounges can only be accessed by oneworld Emerald frequent flyers, such as Qantas Platinum and higher.
Summing up
Qatar Airways is striving to provide a more uniform lounge access policy in Australia. Air New Zealand is a good fit, with a high standard of lounges in Australia. The arrangement is a bit unconventional, but it's generally a win for Business Class passengers – particularly in Sydney and Melbourne, where the Qantas International Business Lounges aren't quite as polished.
Qatar Airways isn't the only oneworld carrier to seek a separate lounge arrangement in Australia. For example, both Malaysia Airlines and Cathay Pacific use the Plaza Premium Lounge in Brisbane, while British Airways makes itself at home at The House in Sydney.
Qatar Airways switches to Air NZ lounges in Australia
was last modified:
August 24th, 2023
by