Many major airlines offer exclusive perks for their most valued guests, and Air New Zealand is no exception. The airline's elusive Elite Priority One tier sits above the carrier's public frequent flyer ranks and lives in a world of its own.
From complimentary valet parking to a guaranteed seat on any Air New Zealand flight, Elite Priority One members get seriously special treatment. But that's exactly what such VIP frequent flyer tiers are all about.
Who qualifies for Elite Priority One?
Like the program itself, the path to Elite Priority One membership is deliberately unadvertised. As we often say of these exclusive programs, if you need to ask, the answer is usually 'no'.
Air New Zealand also seems a little more selective than other airlines when it comes to handing out these secret VIP cards. There was some controversy when the program first launched, where even the New Zealand Prime Minister didn't make the cut!
(By contrast, senior Australian politicians routinely receive Qantas Chairman's Lounge and Virgin Australia Beyond membership).
If you do make your way into the Elite Priority One ranks, the welcome kit is something to be admired. Baggage tags and a swish carbon fibre membership card come as standard, of course. But then there are matching keyrings, a branded notebook and even a bottle of wine.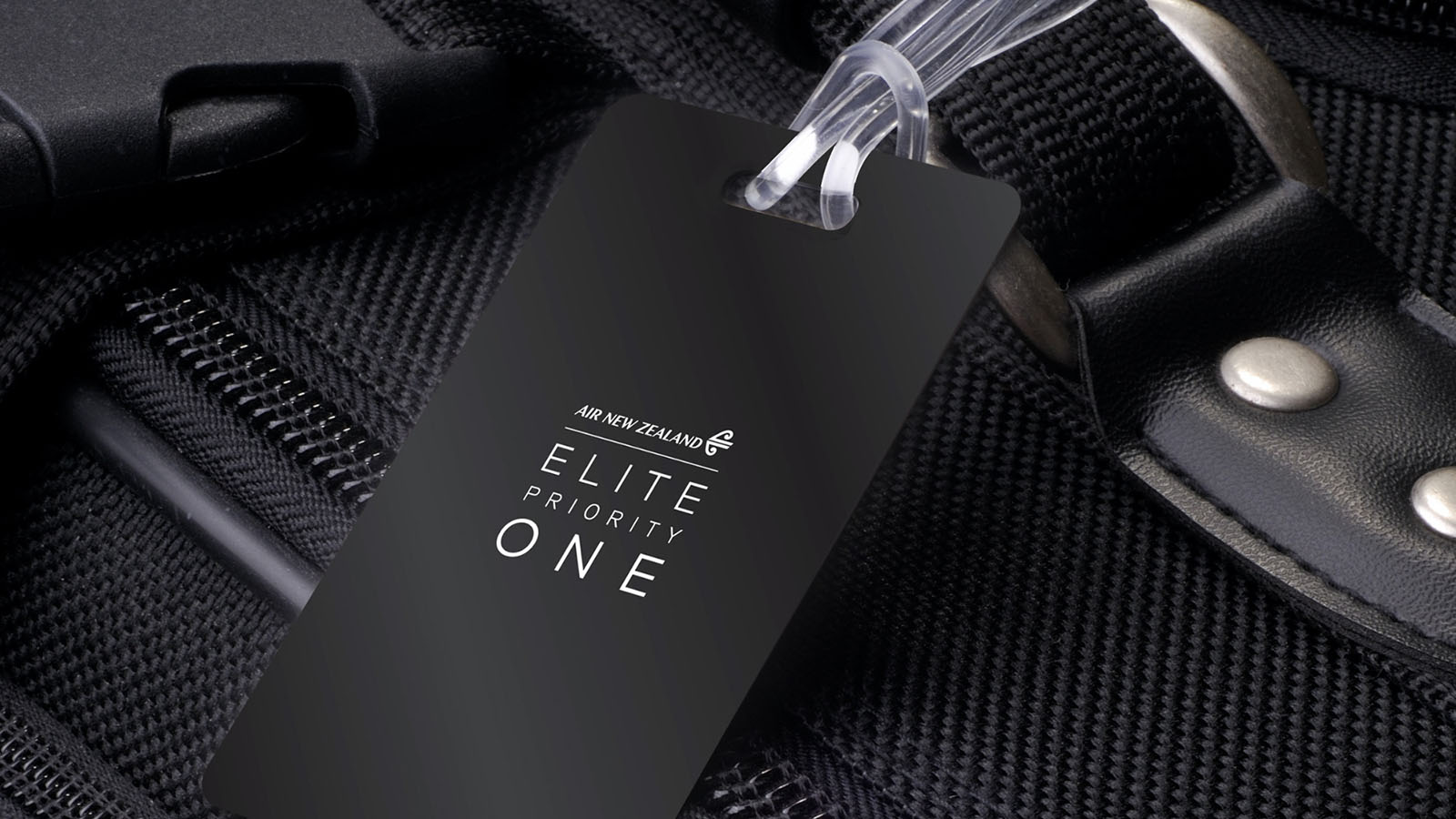 To the untrained eye, most of these goodies would go unnoticed. After all, the only tell-tale sign is a circle – and in the centre, only the number '1' – short for Elite Priority One.
Elite Priority One means service with a personal touch
For Air New Zealand, Elite Priority One members always come first. After all, what else would you expect of a membership tier with 'Priority One' in the name itself?
At the airport, Elite Priority One members can choose when to board. For some, that's first, before the 'regular' priority set. That's especially handy when travelling with only cabin bags – the overhead lockers are never too full.
Others prefer to spend more time in the lounge and head to the gate only when each flight is almost ready to depart. There's something particularly 'VIP' about sitting down and the aircraft door closing right behind you – especially when you didn't have to run to the gate!
Once in the air, even the member's meal choice gets the priority treatment, with preferences always taken first from Elite Priority One members. This same privilege extends to companions of Elite Priority One members.
Speaking of companions, some perks are made for sharing. Each Elite Priority One member can gift a full Airpoints Elite membership to anybody of their choosing. They can also gift a separate 'nominated Airpoints Gold' membership to a family member or friend.
Ad – Scroll down to continue reading.Minimum spend, terms & conditions apply.
Preparing to travel as an Elite Priority One member
You might think the typical Elite Priority One member would always be flying Business Class. But even if they could, many Air New Zealand flights simply don't have it.
When flying Economy – either by choice or by default – Elite Priority One members can select 'preferred' or exit row seats at no charge. The same perk applies when travelling with up to five companions.
In fact, seats in Economy are always available for Air New Zealand's VIPs. This privilege is available 'on any Air New Zealand-operated service, even if it's fully booked,' the Elite Priority One welcome kit reads.
On existing bookings, flight changes are also available with 'all service, penalty and cancellation fees waived'. Same-day flight changes are also possible at no fee, provided there's a seat available within the same cabin the member has booked on the new flight.
The best perk as an Air New Zealand VIP: exclusive lounge access
There's a lot to like about Elite Priority One status, but there's one perk that trumps all others. An Elite Priority One membership card is also a pass to Air New Zealand's bespoke network of private lounges.
In fact, Air New Zealand is the only airline to operate a secret, undisclosed lounge in an Australian international airport. That's the Elite Priority One lounge at Sydney Airport, tucked away inside Air New Zealand's public lounge.
Gliding through its subtle glass door – aptly marked 'by invitation only' – finds a cosy room with a First Class twist. Forget the buffets of the public lounge. Here, it's all about à la carte service.
Auckland Airport's international terminal also features a similar lounge. Being the airline's home hub, it's a larger facility that spans two storeys. Access is available with up to five additional guests in tow, whenever flying with Air New Zealand, a Star Alliance airline or on an NZ codeshare flight. Entry is also available prior to Cathay Pacific flights with which Air New Zealand has a partnership.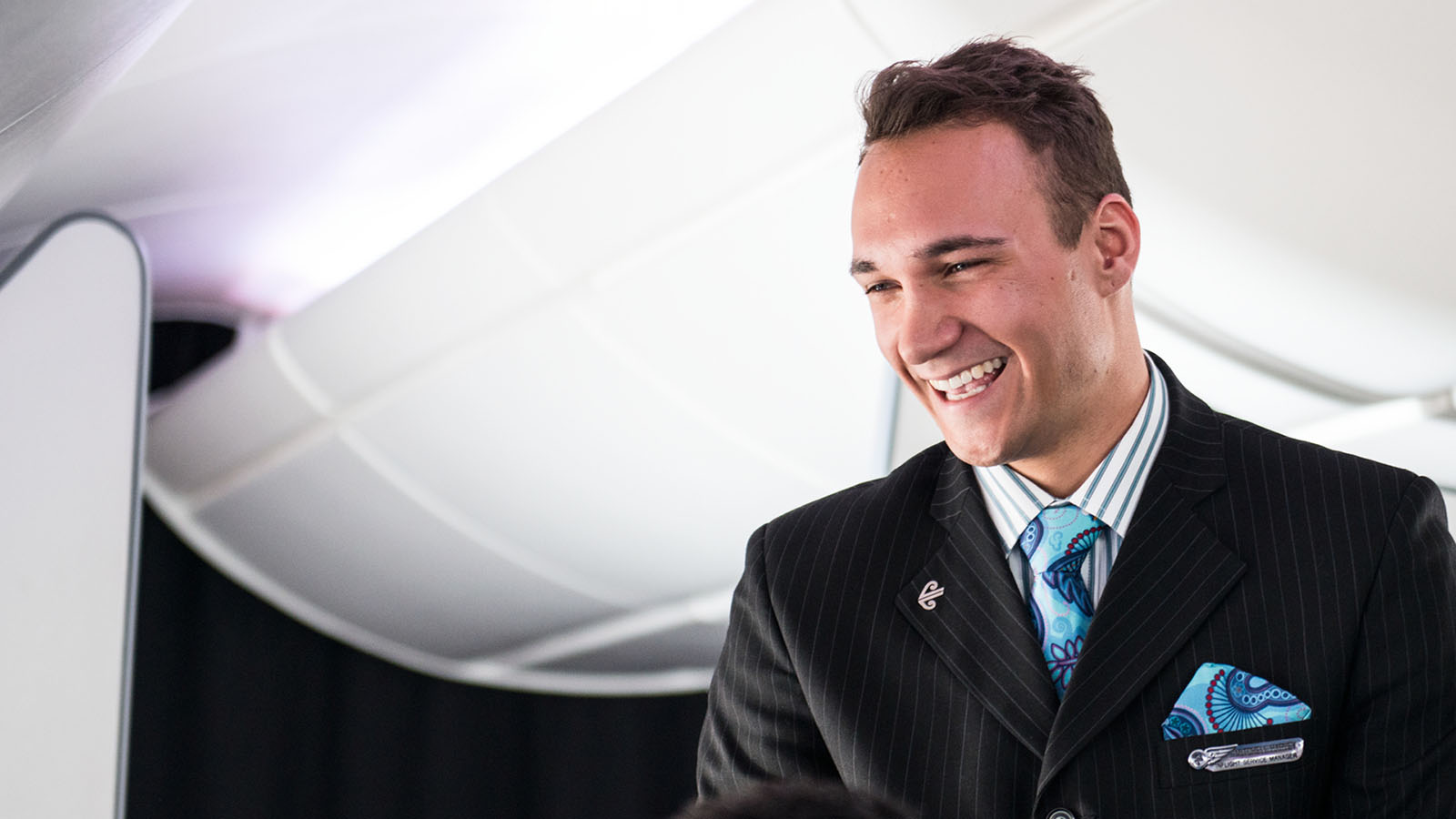 Private spaces are also available within the Auckland and Wellington domestic lounges. Over in Los Angeles, access is granted to the Star Alliance First Class Lounge as well.
Closer to home, Elite Priority One members enjoy 'unlimited access to Air New Zealand's Valet Parking services.' These are found at Auckland domestic, Auckland international and at Christchurch airports, and are available when travelling with Air New Zealand.
Rounding out the VIP treatment, Elite Priority One members arriving on an international flight also benefit from a 'meet and greet' service. Flights from Australia are excluded, but journeys from further afield come with this bespoke assistance as standard.
Summing up
Air New Zealand's Elite Priority One proposition is rather interesting. While some other VIP tiers focus on domestic travel, Air NZ reserves the best perks for those jetting abroad.
As the only airline with invitation-only international lounges in both Australia and New Zealand, it makes Air New Zealand a compelling choice for VIP travellers. Of course, the Kiwi carrier faces tough competition for the VIP set – especially from Sydney, where Qantas offers its flagship First Lounge.
The experience available to Elite Priority One members departing Sydney can be said as on-par with Qantas Platinum frequent flyers from the same airport. But of course, a significant chunk of Air NZ's membership base would live within New Zealand itself, and the perks are exceptional for that set – especially when departing Auckland.
Also read: Virgin Australia Beyond: Velocity's secret above-Platinum tier
All images courtesy of Air New Zealand.
---
Stay up to date with the latest news, reviews and guides by subscribing to Point Hacks' email newsletter.
Elite Priority One: Air New Zealand's secret status
was last modified:
October 20th, 2023
by