Perth is a bit of an oddity when it comes to reward flights with points. Due to our isolation from the rest of the world, it takes a bit longer to fly everywhere, and that's reflected in the points needed to get around. But there are still plenty of great-value rewards out there – particularly with getting to Europe and Asia, which we're closer to compared to the eastern states.
With some healthy Qantas credit card bonus offers, you could also be in a prime position to snap up a coveted Business or First Class reward. So here are my favourite uses of Qantas Points out of Perth – most of which I've booked and flown myself over the years.
Author's note: All figures are for one-way travel and you'll want to remember to factor in the fees and charges as well. I'm aware that many of these options have limited availability at present, so I've rated each option as 'good', 'moderate' or 'low' to give you an indication of how easy it is to secure these reward seats.
1. Qantas A330 Business Class to Sydney/Melbourne
One-way cost: 41,500 Qantas Points + ~$40
Reward seat availability: Moderate to Good (best to book in advance, not usually available last minute)
Almost 10 years on, Qantas still offers one of the best domestic Business Class products in the world. If you can book an Airbus A330 flight between Perth and Sydney or Melbourne, then you'll enjoy the transcontinental journey in lie-flat comfort. International standard pillows and blankets are now offered again, though the onboard dining remains a domestic-style one-tray affair with an appetiser and your choice of mains.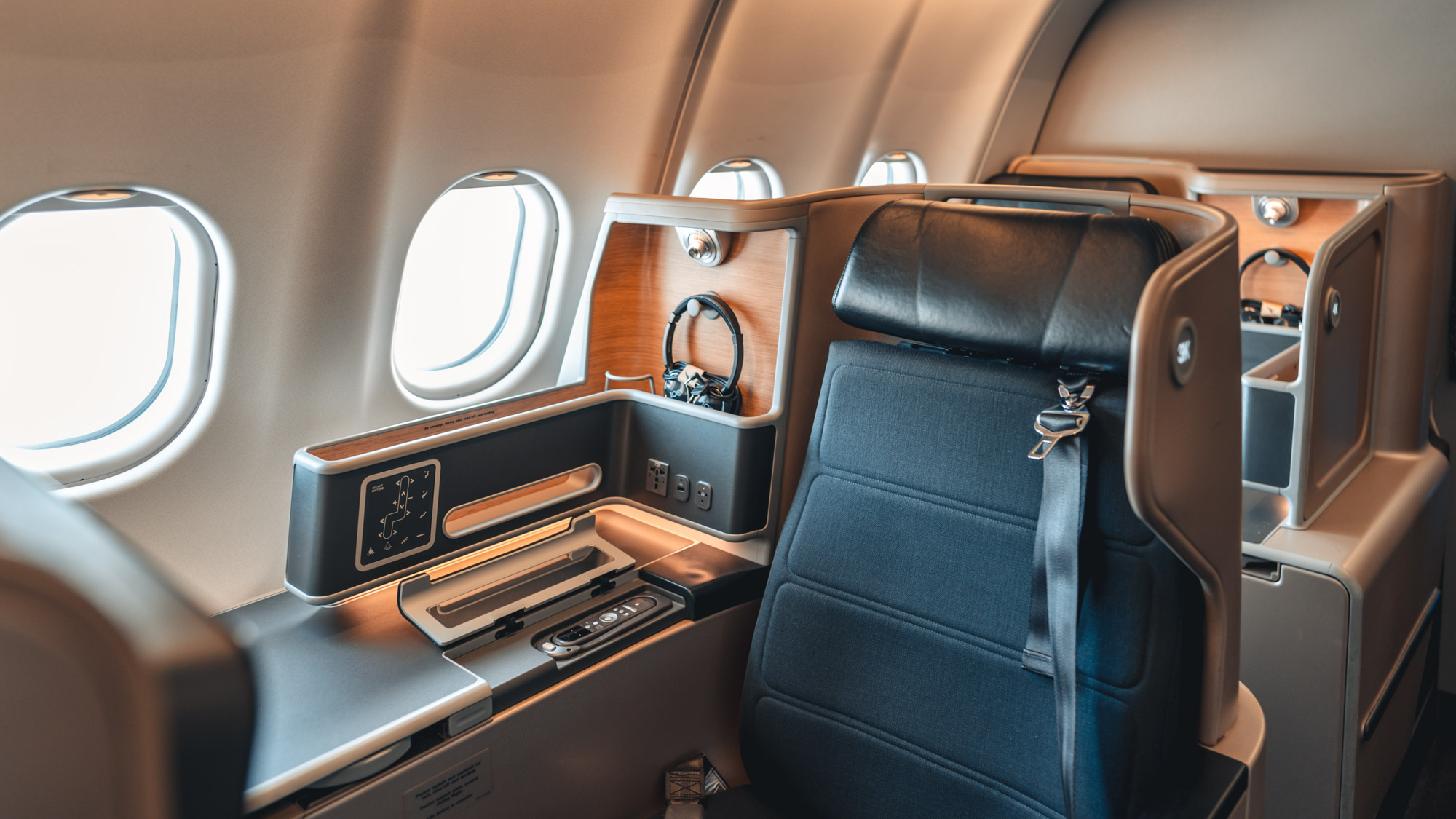 With Virgin Australia no longer operating its Airbus A330s, Qantas is the only carrier offering lie-flat seats within Australia. You can also fly this product to Singapore for 57,000 points – complete with international-grade dining and access to Qantas' excellent international lounges in Perth or Singapore.
Review: Qantas A330 (domestic) Business Class
2. Malaysia Airlines Business Class to Kuala Lumpur
One-way cost: 61,200 Qantas Points + ~$115
Reward seat availability: Good (all-year round)
Malaysia Airlines might not be a choice that immediately comes to mind, but the carrier offers some of the best international reward seat availability out of Perth with Qantas Points. From Kuala Lumpur, there is good connectivity to much of Asia. Fees and taxes are also quite low compared to other airlines.
You can fly onwards to nearby destinations such as Bangkok for no extra points – just pay the difference in taxes. So for 61,200 points, you could potentially enjoy two Business Class flights rather than one.
If you go further to the likes of Tokyo or Seoul, expect to part with 90,000 Qantas Points + fees and charges.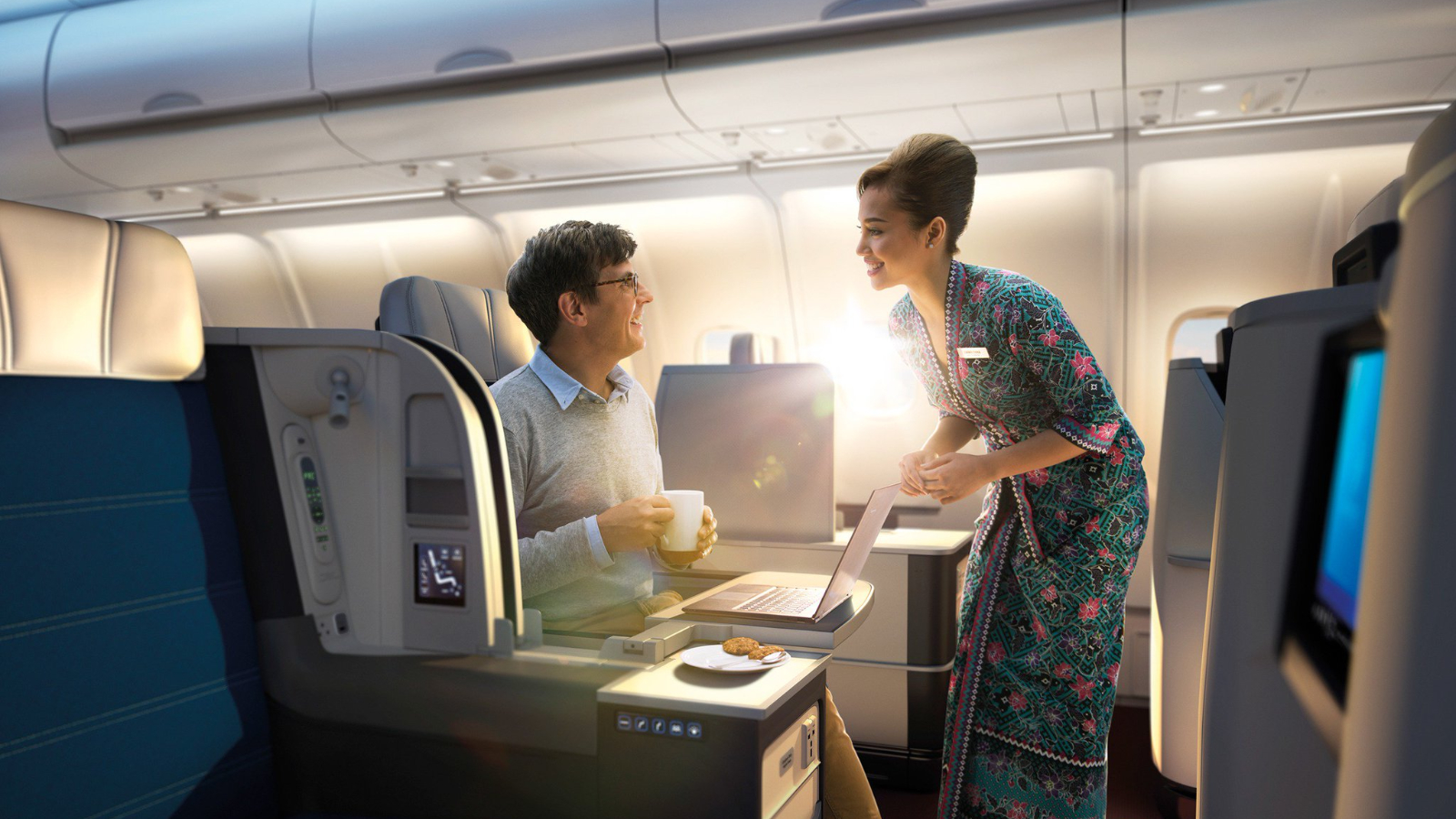 On the A330-300, the configuration alternates between one row of 1-2-1 and the next of 1-2-2. The ex-Air Berlin Airbus A330-200s also serve Perth flights with older seating. The afternoon Malaysia Airlines departure from Perth is usually a Boeing 737 with recliners, so avoid that one if you want the lie-flat experience.
You can expect the service to be warm and the food tasty on Malaysia Airlines.
Guide: Using points on Malaysia Airlines flights
3. Emirates Airbus A380 First Class to Dubai
One-way cost: 129,300 Qantas Points + ~$1,212
Reward seat availability: Low (tends to be released last-minute)
Perth is quite lucky to have two superjumbo services – both Emirates and Qatar Airways fly the Airbus A380 to Western Australia. Unfortunately, there is practically no reward seat availability on Qatar Airways with Qantas Points, so Emirates is your best bet. Even then, Emirates tends to release premium reward seats very last minute.
The late-night departure means you can get a good sleep in your opulent suite when you're not quaffing down Dom Pérignon or eating caviar. The First Class cabin features 14 closed suites with an onboard shower.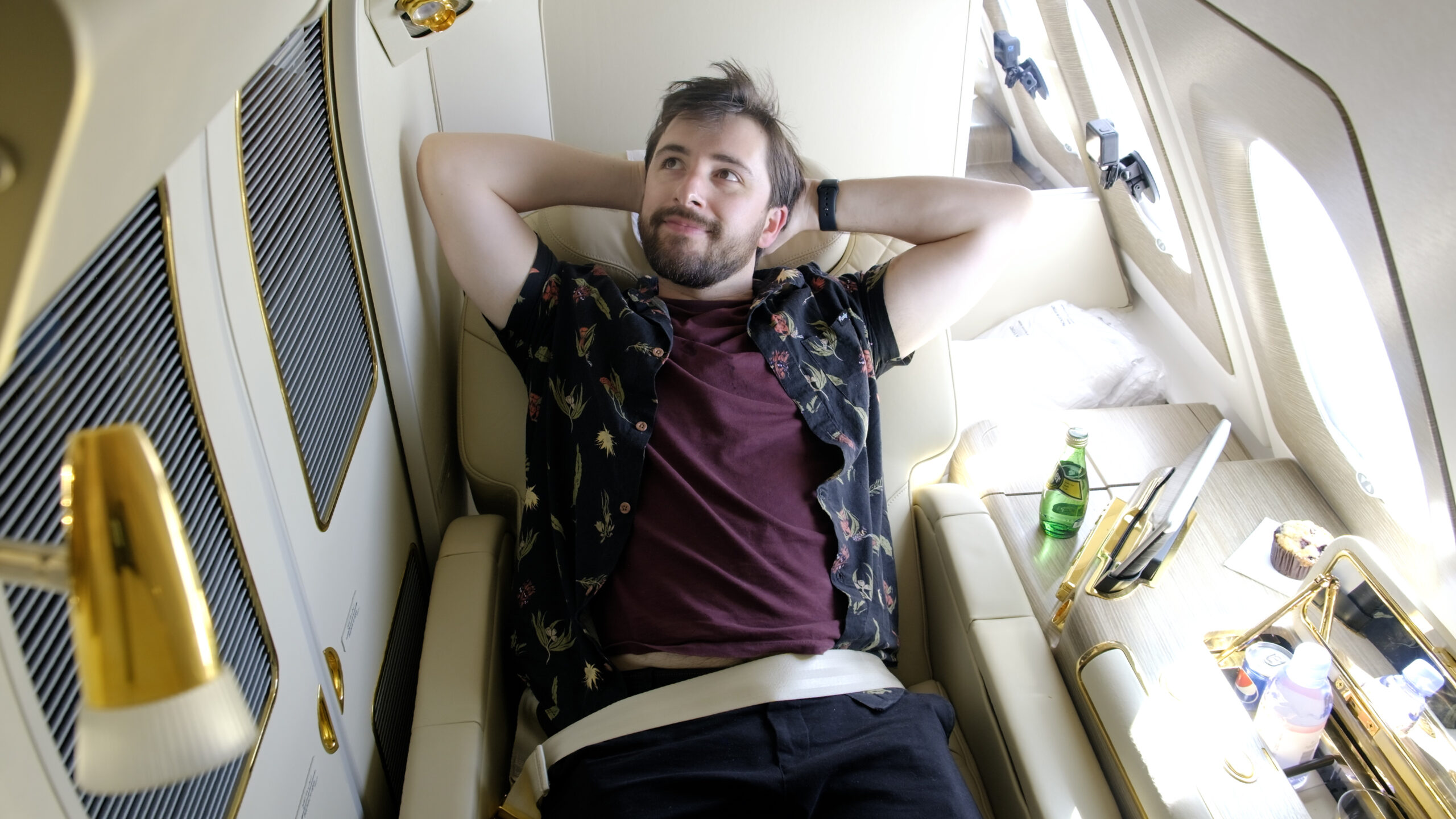 If the timings line up, you can fly Emirates First Class all the way to Europe from 170,800 Qantas Points + ~$1,800 in taxes to select destinations such as Rome and Vienna. The cost increases to 199,300 Qantas Points + taxes for the rest of Europe, including London and Paris.
Heading further away to the likes of NYC? At the top end of the scale, Emirates First Class is 227,500 Qantas Points + fees and taxes for itineraries of up to 15,000 miles.
Guide: Redeeming Qantas Points on Emirates flights
4. Emirates Airbus A380 Business Class to Dubai
One-way cost: 90,000 Qantas Points + ~$1,212
Reward seat availability: Low (tends to be released last minute)
In a similar vein to the Emirates First Class seats above, the carrier also releases Business Class rewards sporadically. While you may find some in advance, most seats are usually released to Qantas in the week leading up to departure. You only need 90,000 points to get to Dubai, though fees and taxes are the same as First Class (eye-wateringly high). That's why we'd suggest springing for a First Class reward if you have enough points for it.
To get to Europe, expect to part with 119,200 Qantas Points for some cities on the eastern side of the continent, or 139,200 points for the rest of Europe. For the longest journeys, the cap is 159,000 Qantas Points + fee and taxes. Both Emirates First and Business Class passengers have access to the airlines' signature bar at the back of the Airbus A380.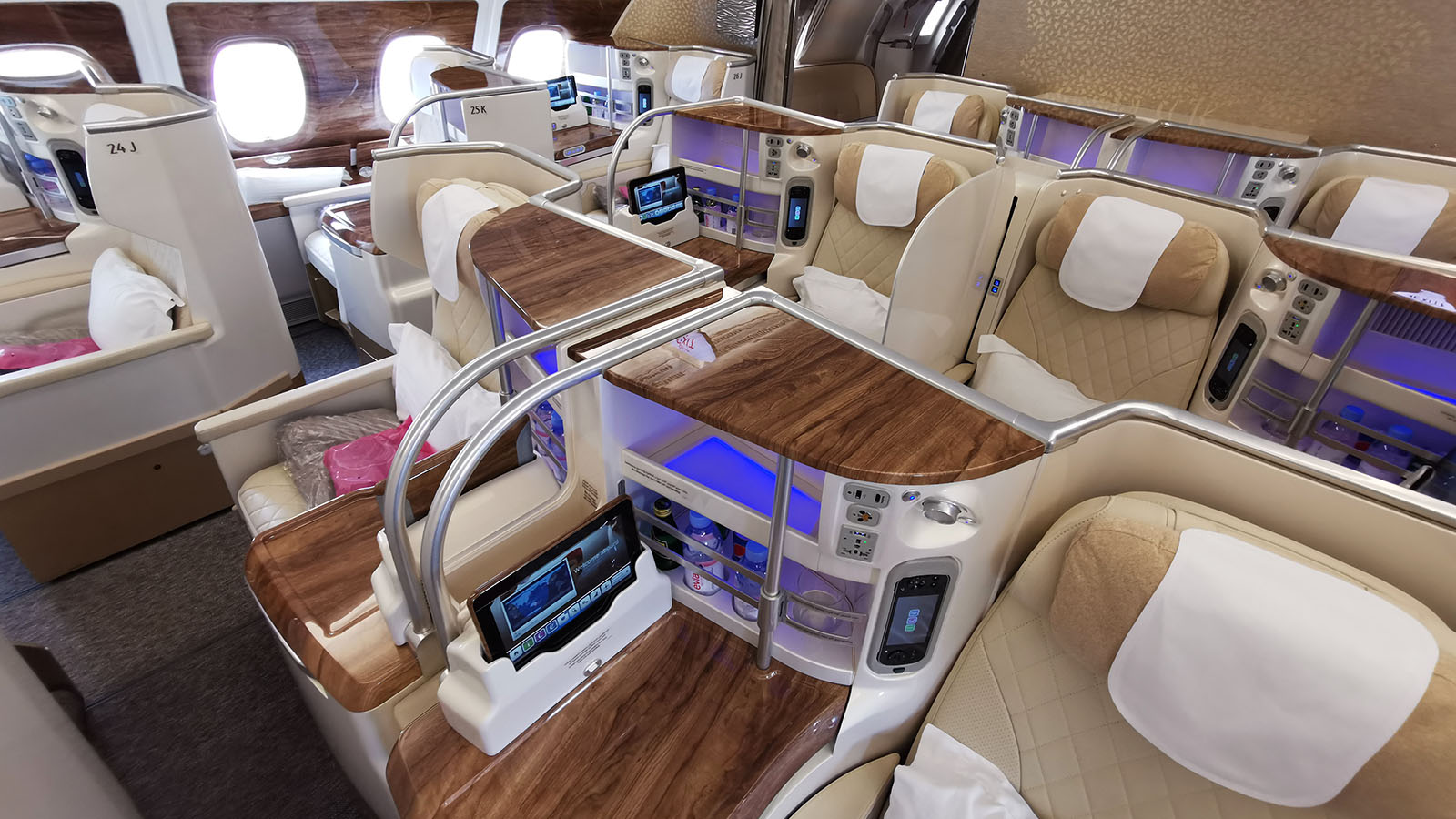 ---
Start building up your Qantas Points balance to your dream goal.
---
Ad – Scroll down to continue reading.Minimum spend, terms & conditions apply.
5. Cathay Pacific Business Class to Hong Kong
One-way cost: 75,000 Qantas Points + ~$250
Reward seat availability: Low (expected to improve with capacity increases)
Cathay Pacific is still rebuilding its network and currently has 3 flights a week out of Perth (was previously 1-2 flights a day). This is set to increase to 5 flights a week from December 2023. The airline will also switch to the Boeing 777-300ER which will bring in extra seats.
All this to say that while it might be hard to find a Business reward seat to Hong Kong for 75,000 Qantas Points right now, it should get progressively easier over time. Pre-COVID, Cathay Pacific reward availability has been decent.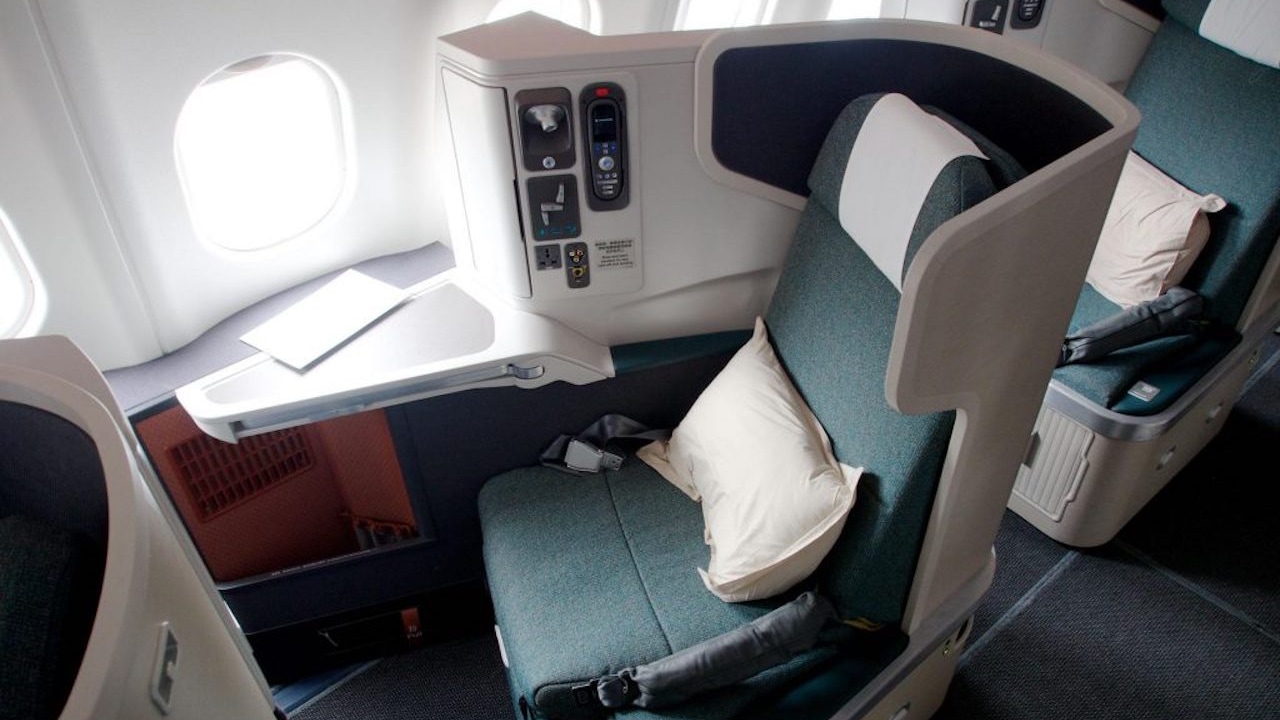 You'll get a lie-flat seat with direct aisle access. Cathay Pacific's lounges are also amongst the best in the world. Flying onwards from Hong Kong? Expect to pay 139,200 Qantas Points to Europe or 159,000 Qantas Points to the USA.
Review: Cathay Pacific A350 Business Class
6. Qantas Boeing 787 Business Class to Rome
One-way cost: 108,400 Qantas Points + ~$440
Reward seat availability: Low (usually released a few weeks before travel)
Travellers from WA have a huge advantage in being the first in Australia to be able to fly to continental Europe nonstop on Qantas' fleet of Boeing 787 Dreamliners. The 16-hour journey to Rome is also in a 'sweet spot' on the reward seat tables, so you pay only 108,400 Qantas Points for a Business Class seat.
Premium Economy is also available for 81,300 Qantas Points + fees and taxes, but Business Class represents far better value for only 27,100 more points.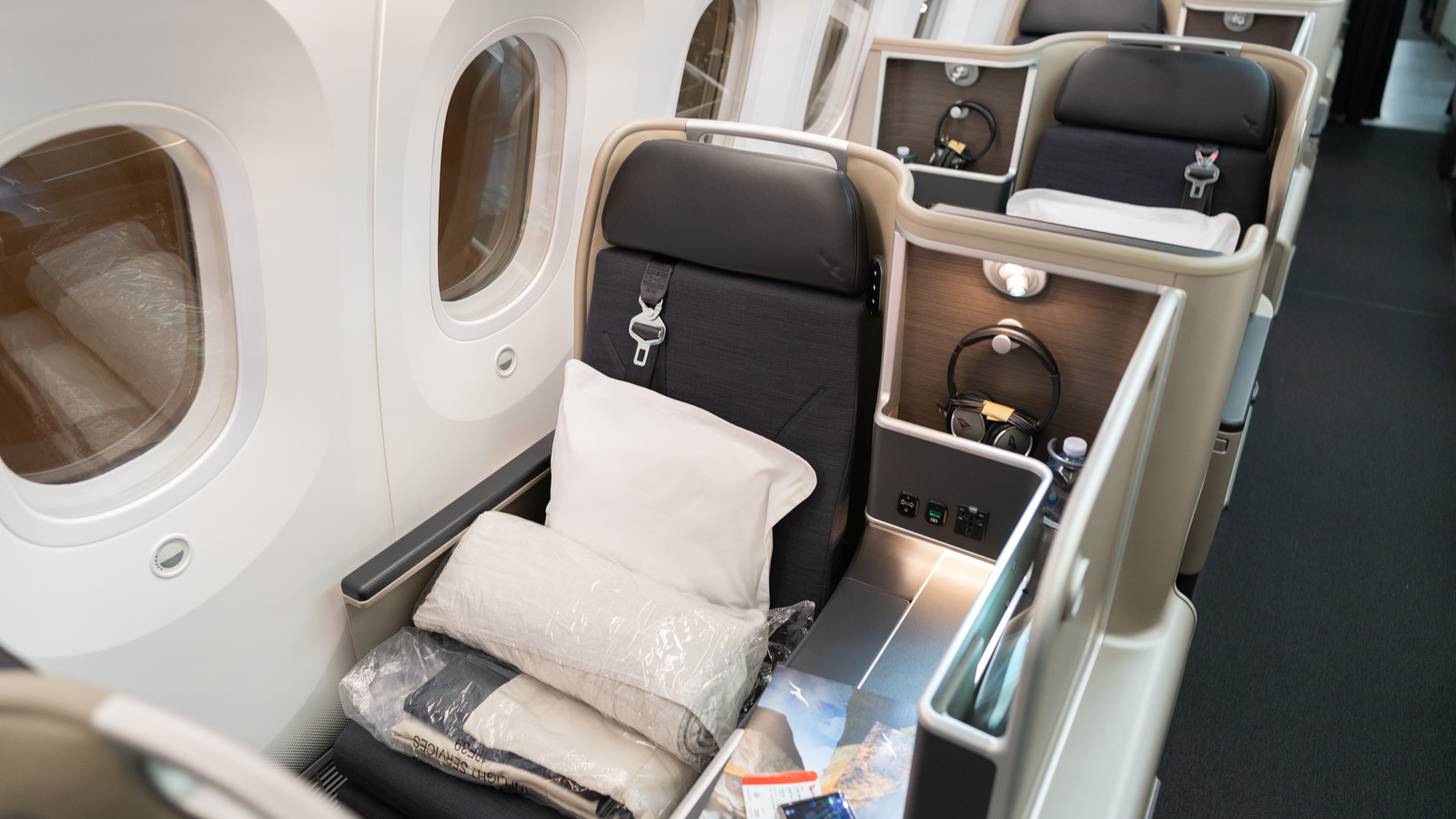 Now, the bad news: there is rarely award availability on this route as Qantas is able to charge a premium on this nonstop service. But in 2023, we saw Qantas release a decent number of seats in June for travel in July/August. So if your plans can be made at short notice, this is a reward seat to look out for.
You can also fly Qantas' non-stop flight to London for 126,500 Qantas Points + fees and taxes in Business. Unfortunately, reward seat availability on this route is even worse than on the Rome route. The best way to get seats is to be a Platinum frequent flyer or higher and request for them to be released.
Review: Qantas Perth-Rome Boeing 787 Business Class
7. Qantas Business Class to New York
One-way cost: 144,600 Qantas Points + ~$410
Reward seat availability: Low (QF3/4 availability released sporadically)
There's one main reason to include this trick for Perthians – an opportunity to maximise a reward seat booking and enjoy a Perth-Sydney flight in Business Class for almost no extra cost. Here's how it works.
Qantas' latest international route, Sydney-Auckland-New York and back on QF3/4 costs the maximum 144,600 Qantas Points + fees and charges in Business. It's already within the highest zone on the Qantas Classic Flight Reward table. That means that any other Qantas or American Airlines flight you add to connect to or from QF3/4 within 24 hours will not cost any more in points, though you'll pay slightly more in fees and charges.
So for someone living in Perth, you can fly Perth-Sydney-Auckland-New York in Business and still pay the same 144,600 Qantas Points that someone in Sydney would pay for just the Sydney-Auckland-New York leg. With the right timing, you can even build yourself a transit of under 24 hours in Sydney for a quick visit and overnight stay to recharge.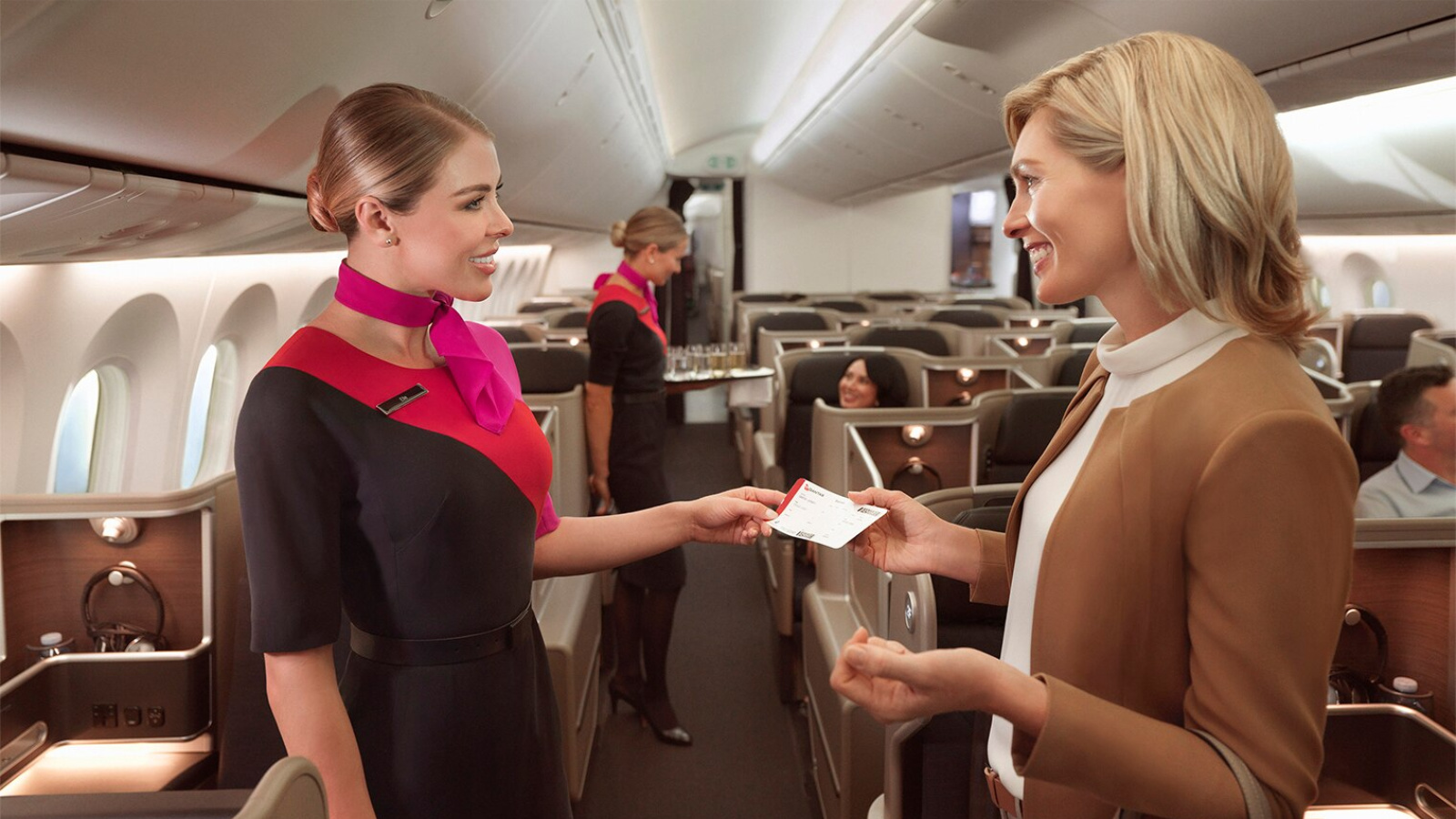 8. Qantas Economy Class to regional WA
One-way cost: Starts from 8,000 Qantas Points + fees and taxes
Reward seat availability: Good (all-year round)
Flying within WA and to the Top End can be costly if purchasing tickets with cash. That means using your Qantas Points on (mostly) all-Economy Class flights can represent good value. This is especially true for holiday destinations such as Exmouth (Learmonth) and Broome.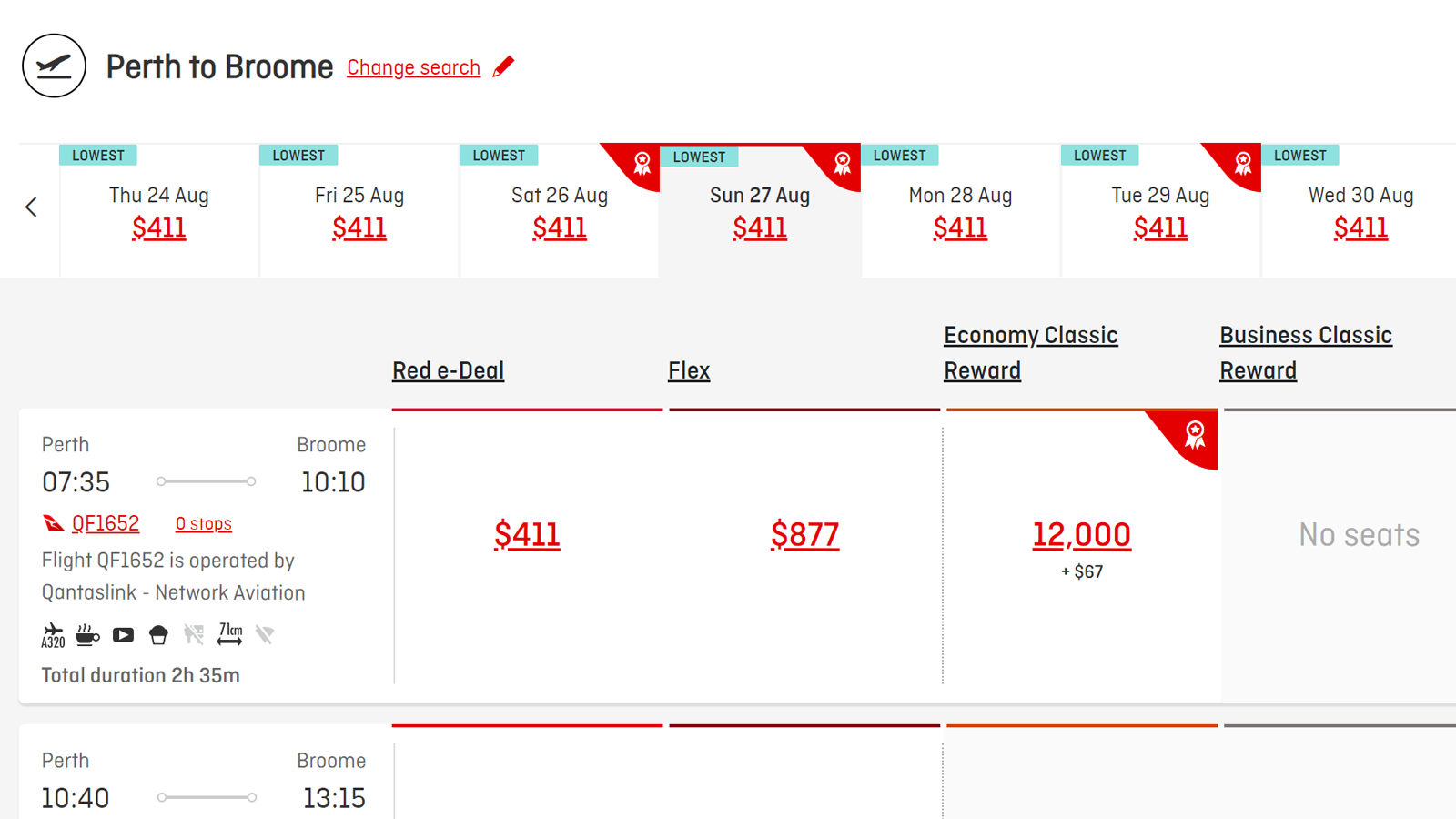 Cash fares between Perth and Broome are infamously known for being high. But a reward seat in Economy is only 12,000 points + $67, one-way. That gives a value of 2.87 cents per point, which is nothing to sneeze at. Closer to home, depending on your points balance, you may be willing to part with 8,000 Qantas Points + fees and taxes for short hops to Geraldton and Kalgoorlie.
Experience: Our stunning escape to Exmouth and Karijini National Park
Summing up
Even though Perth is not a Qantas hub, it's still well-served with Qantas flights around the country and with the ever-so-popular London and Rome flights. In addition, Qantas partners with Emirates, Malaysia Airlines and Cathay Pacific to connect Perth to the world via the Middle East, Kuala Lumpur and Hong Kong, respectively.
---
Stay up to date with the latest news, reviews and guides by subscribing to Point Hacks' email newsletter.
Our 8 favourite uses of Qantas Points from Perth
was last modified:
August 11th, 2023
by