Where in the world can you experience spellbinding natural beauty for a mere 12,000 Qantas Points one-way? Introducing Western Australia's stunning Gascoyne and Pilbara regions, a short 2-hour flight from Perth.
And from April 2023 to October 2023, Qantas will also fly twice weekly between Melbourne and Exmouth on a Boeing 737. Economy rewards will cost 18,000 Qantas Points, while Business Class rewards will set you back 41,500 Qantas Points (both plus taxes and charges).
My trip to Karijini National Park and the astonishing Ningaloo Reef blew my notions of a 'picturesque' holiday apart. So whether you're a family or an amorous couple seeking warmer pastures, you need to jump on the Qantas site pronto.
Western Australia really is your gateway to a whole other world.
Note: this Experience was originally published in October 2021 and is based on flying from Perth to Exmouth.
The flight
We soar towards Exmouth on the scenic flight from Perth. Trust me: you'll want to book a left-side window seat. Striking views pepper the journey, the West Australian coastline a medley of luminous blues.
My breath catches as we fly past Hutt Lagoon Pink Lake, just after Geraldton. It's small from the air, but the water is distinctively hot pink. Earthy red tones deepen as we near Exmouth, offering my partner and I a glimpse of the rugged beauty and untamed wonders to come.
After landing in Learmonth, we take a quick 25-minute bus transfer into town to pick up our cosy campervan and get settled in. She's a beauty.
Coral Bay
The next morning, we cruise our campervan down to the gorgeous Coral Bay. After a delicious lunch of local fish and chips at Bill's Bar, we gear up for our much-anticipated sunset quad biking trek. We power through the sand dune tracks along the coastline, stopping at Turtle Cliffs for hypnotic ocean views.
I thought I'd seen a few sunsets in my time, but the glow over Ningaloo Reef steals my breath. I soak up the warmth on my face, my entire world flecked with gold.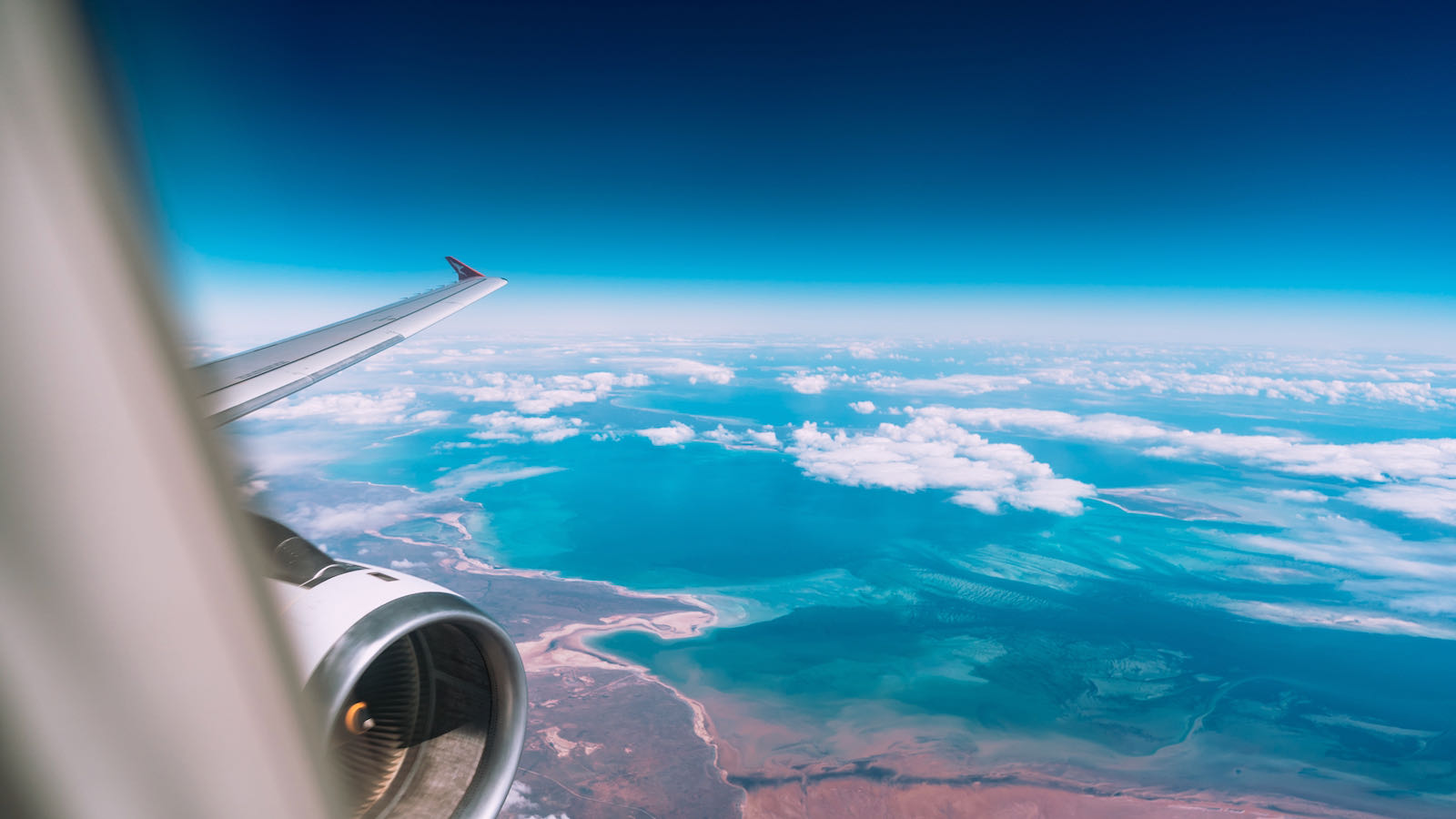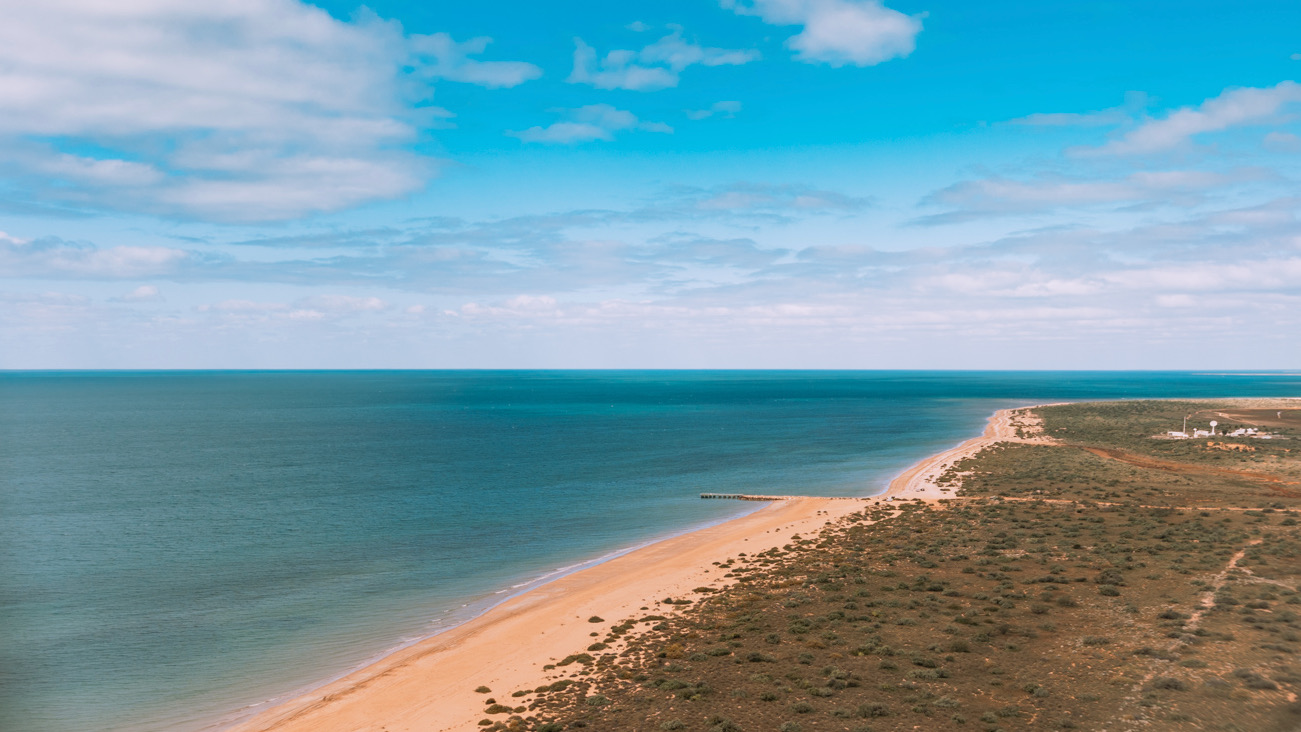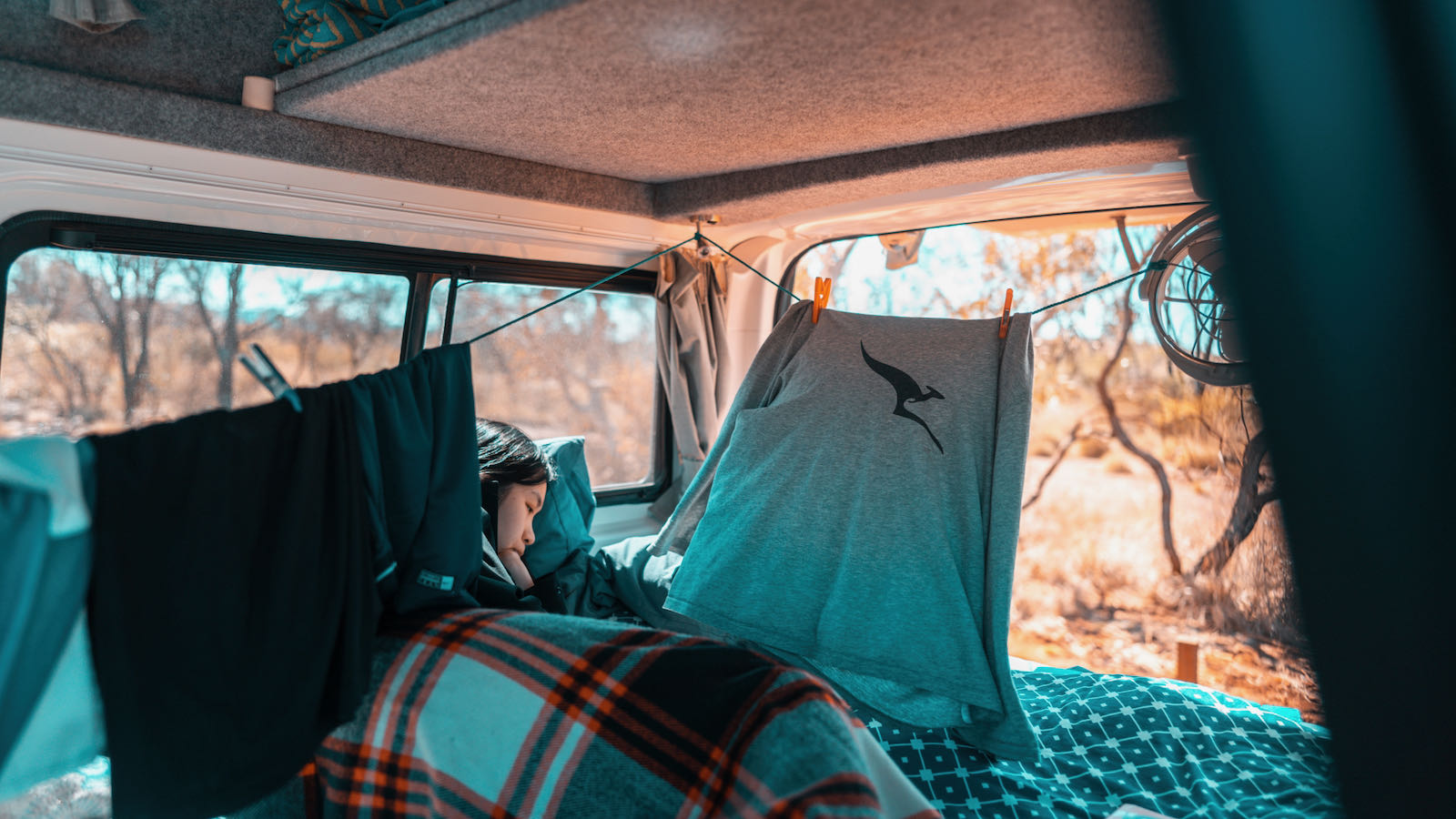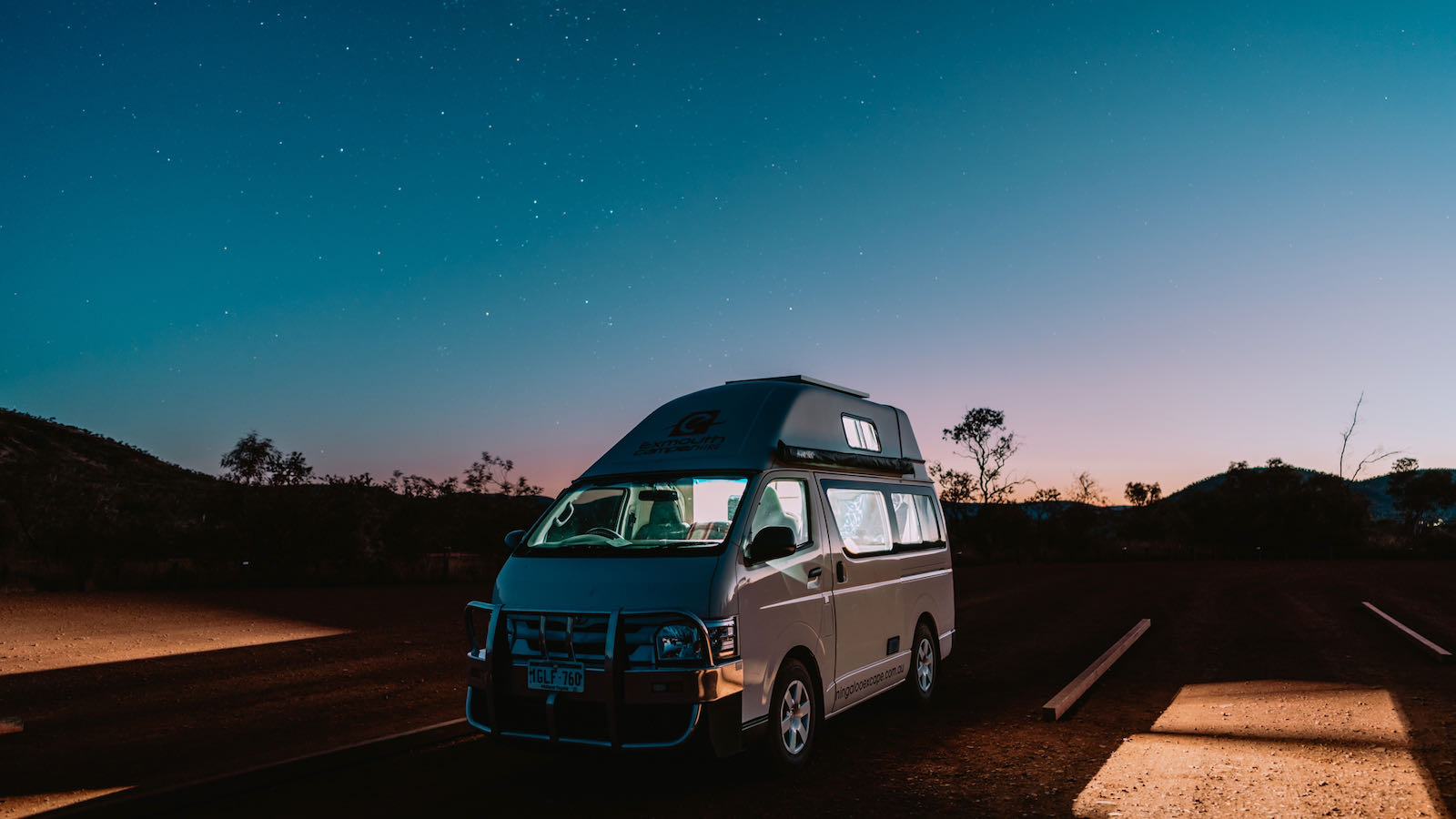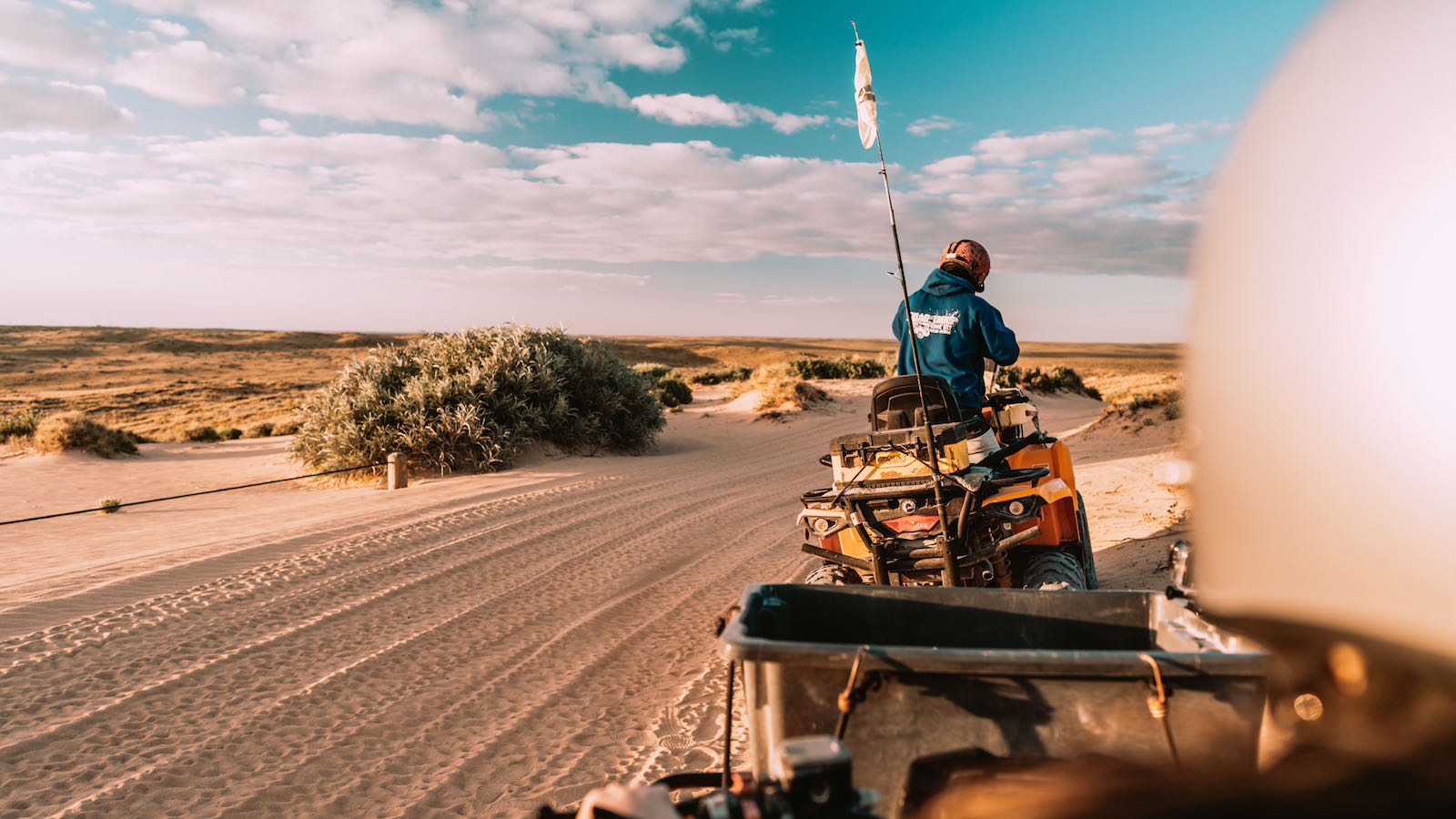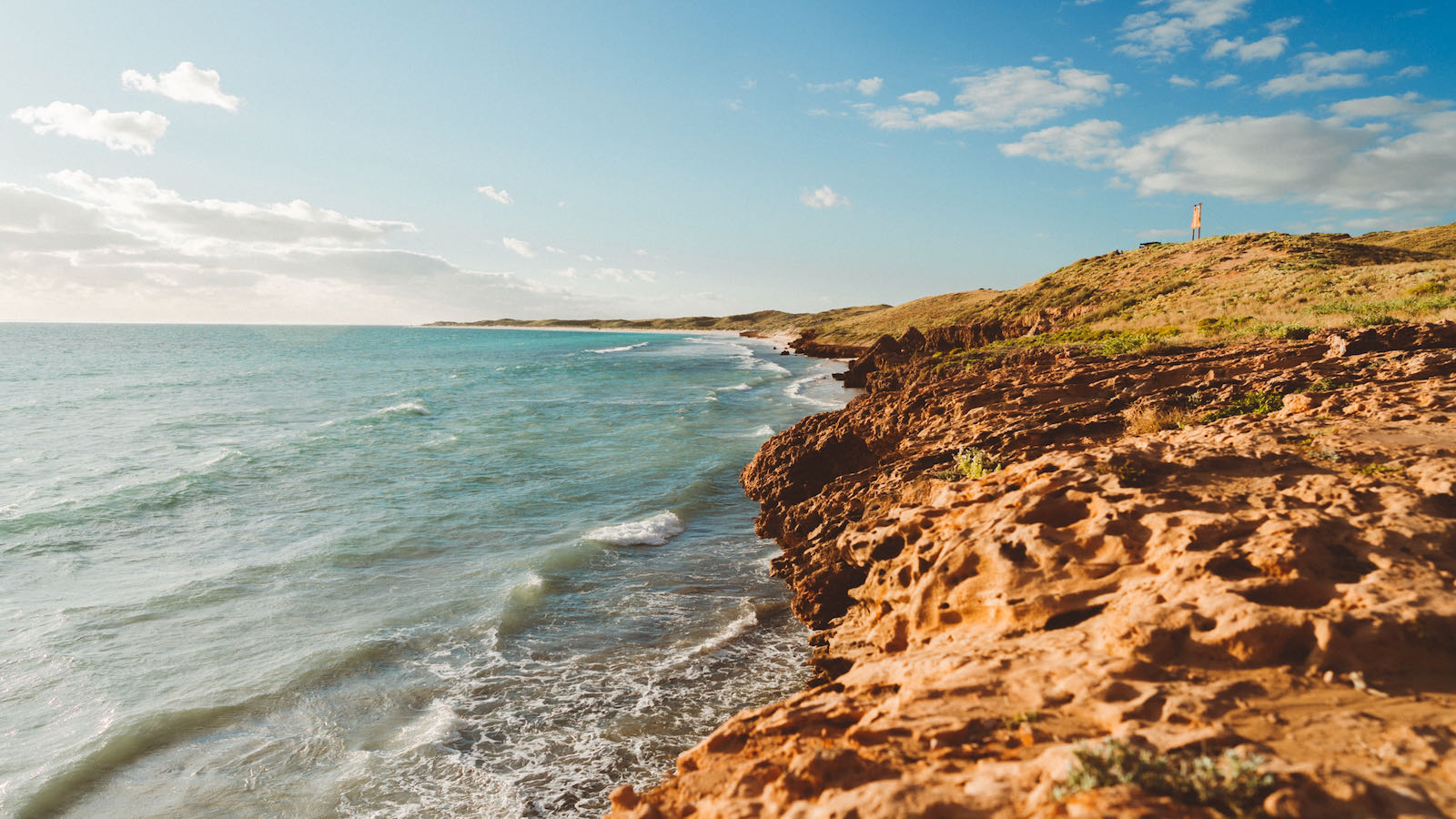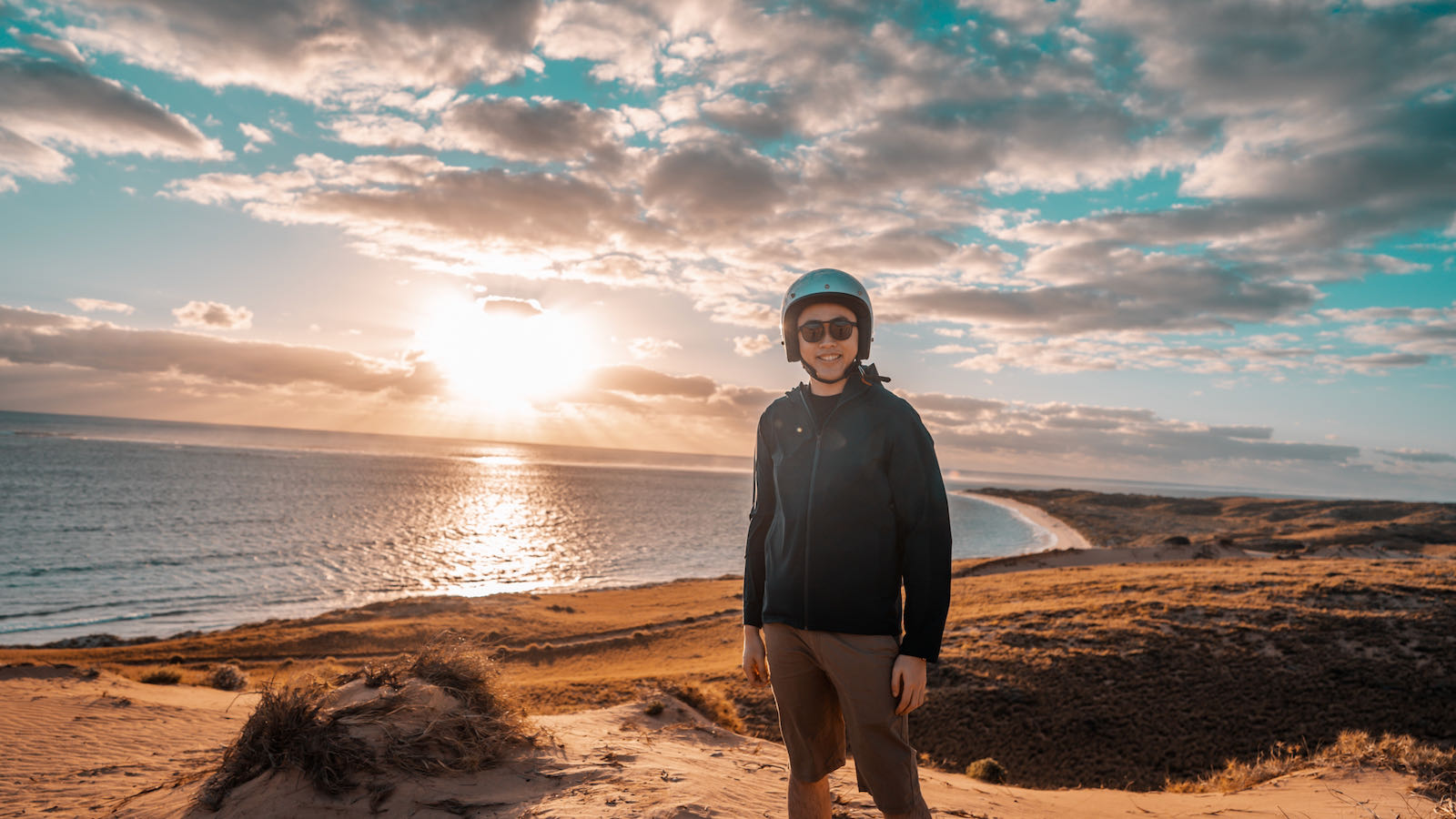 Karijini National Park
After a restorative sleep, we head inland from Coral Bay to the hidden wonders of Karijini National Park in the Pilbara region – an 8-hour drive away. We swap our campervan for a hardy 4WD, itching to begin exploring the famous gorges and waterfalls.
Fond of history? Dig this: the landscape here is a staggering 2.5 million years old. Cavernous gorges carved into plateaus rise from the red dirt with almost physical menace. I'm awed and humbled all at once.
After a car ride so bumpy it counts as a full-body workout, we arrive at Weano Gorge picnic area – a textbook rendition of the rustic Aussie bush. We plough ever deeper through Hancock Gorge, shuffling across rock ledges and sometimes wading through the freezing water.
The walls are closing in and the air cools almost instantly. The old wives' tales are true: I feel as if I'm journeying to the center of the earth.
We explore Karijini National Park for another 2 glorious days, literally gorge-ing on nature. The Spa Pool at Hamersley Gorge is out-of-this-world beautiful. So is the cavernous Joffre Falls. Where's all this water coming from, I wonder?
But it's at the (relatively) warm and family-friendly Fern Pool that I finally succumb to an extended dip. The minutes dissolve as I paddle towards the picturesque waterfall and flop onto the slippery rocks beneath.
At night, our attention turns to the stars, which glisten like jewels in the ink-black sky.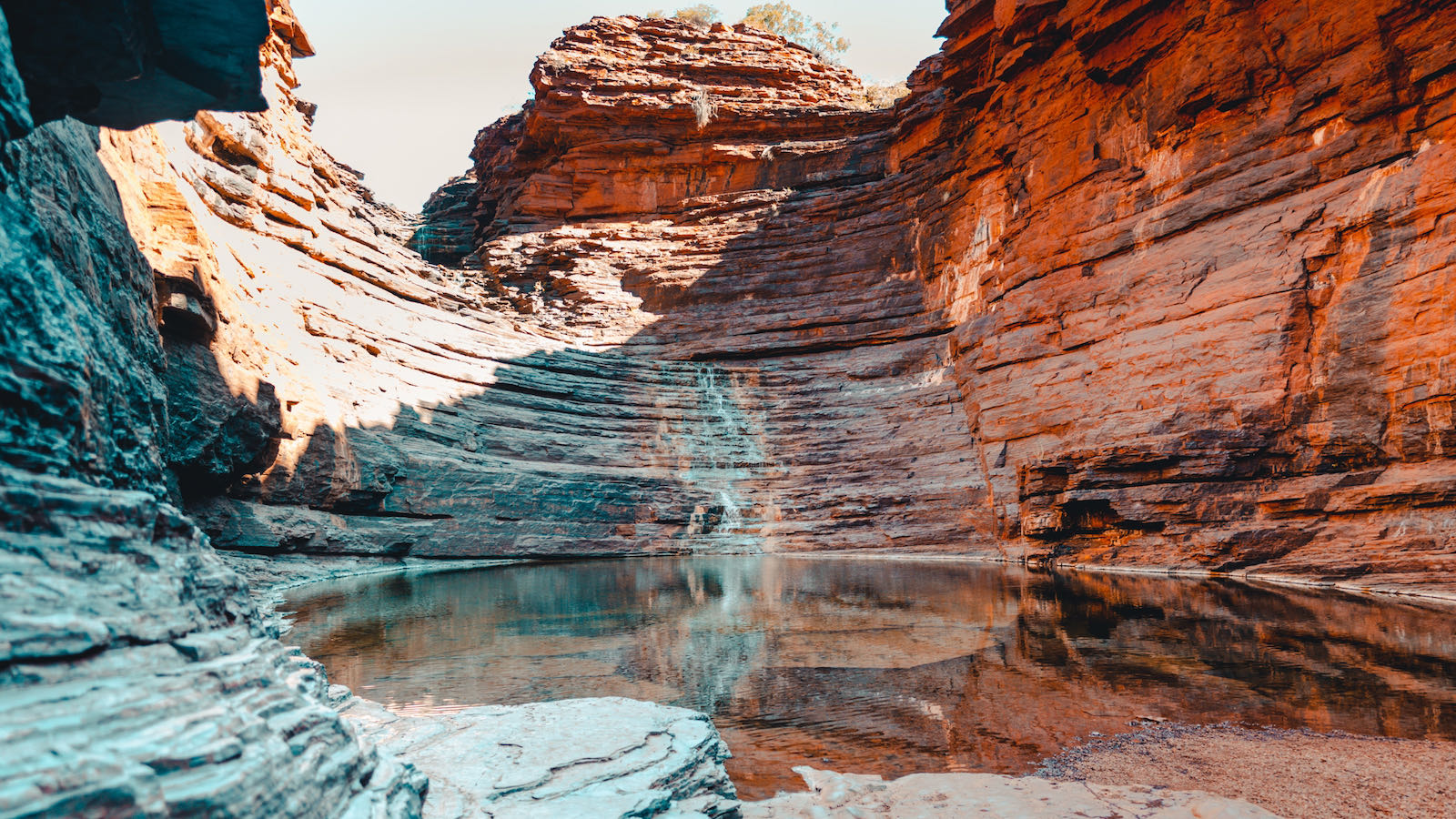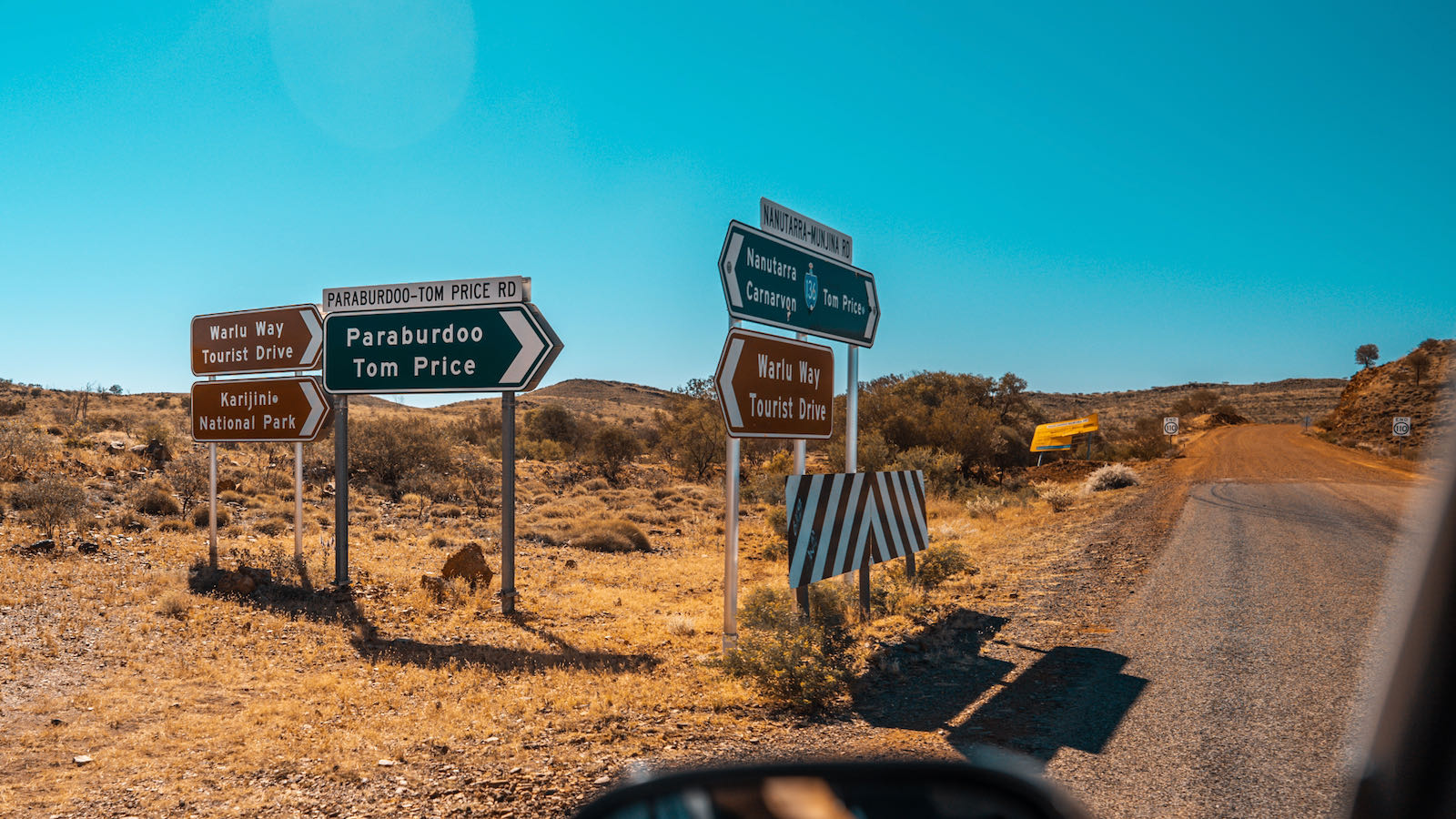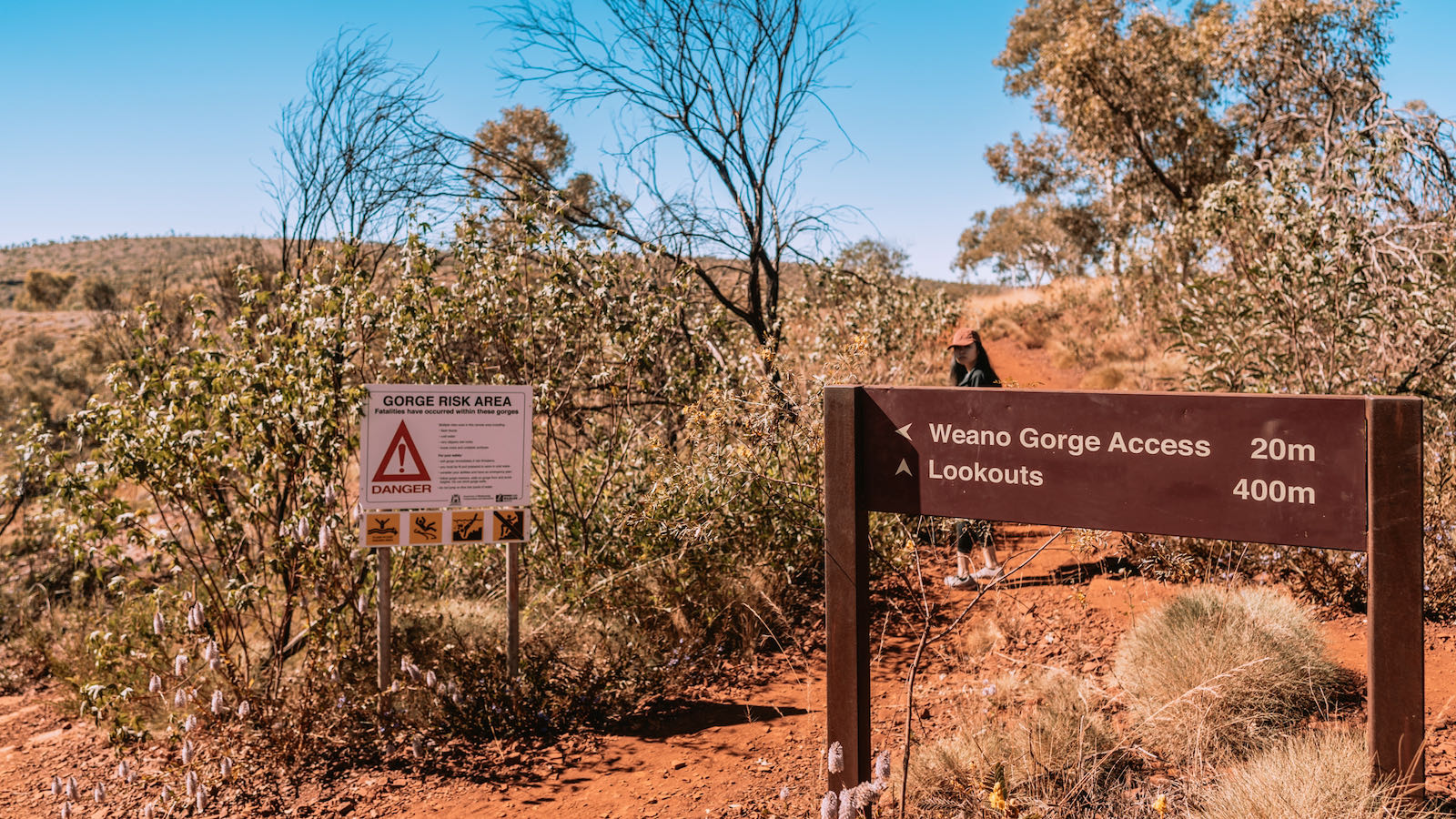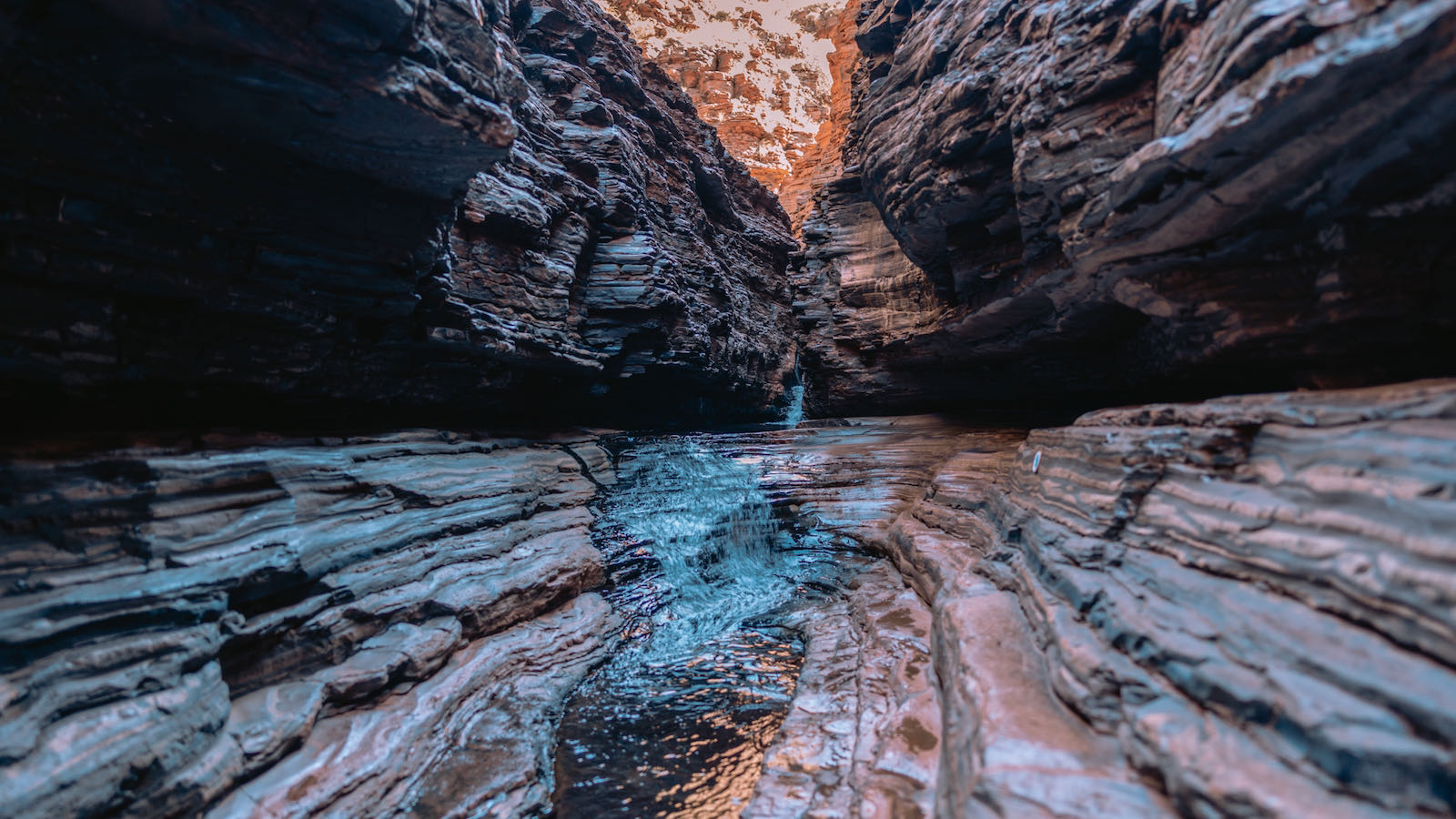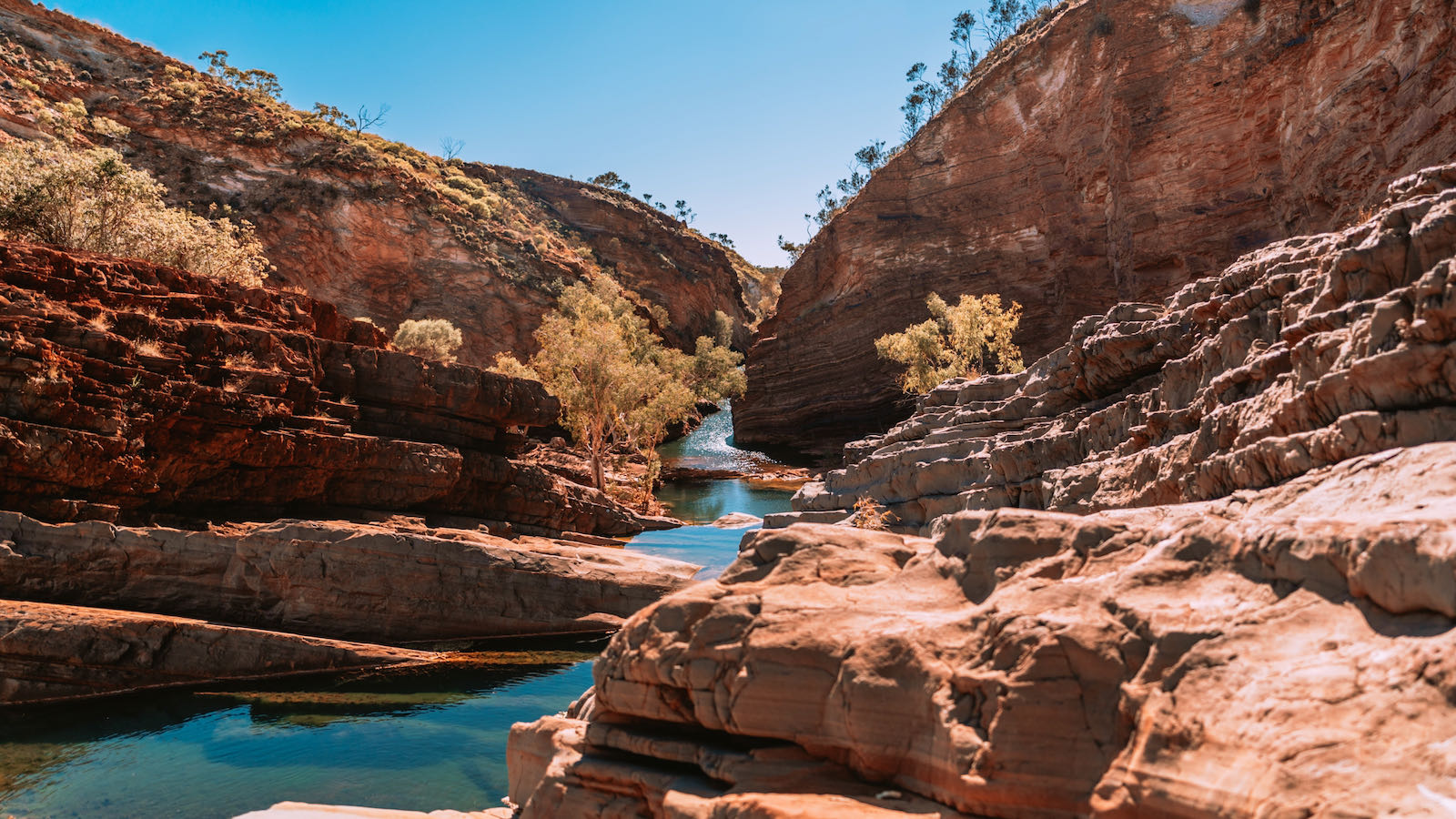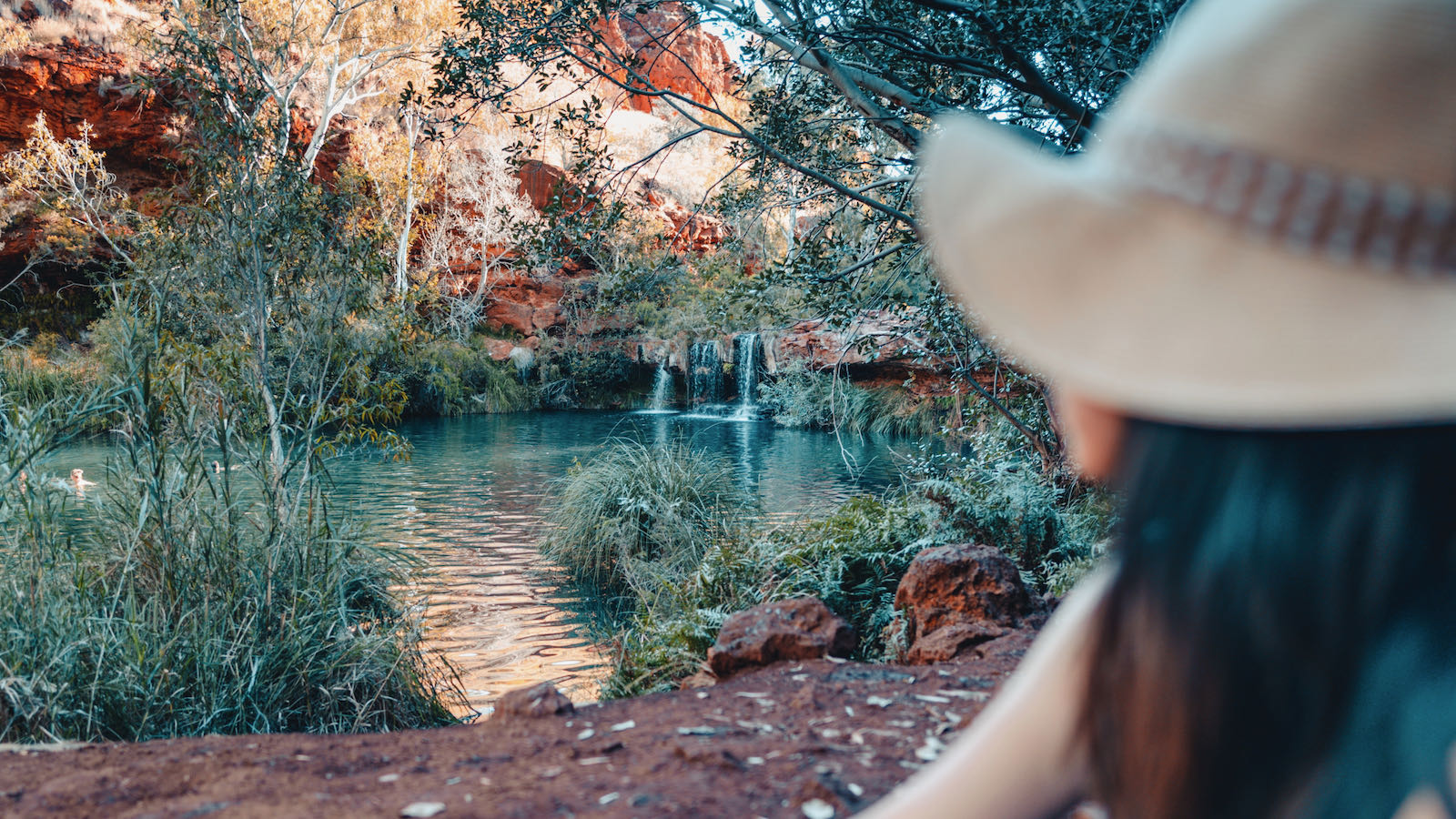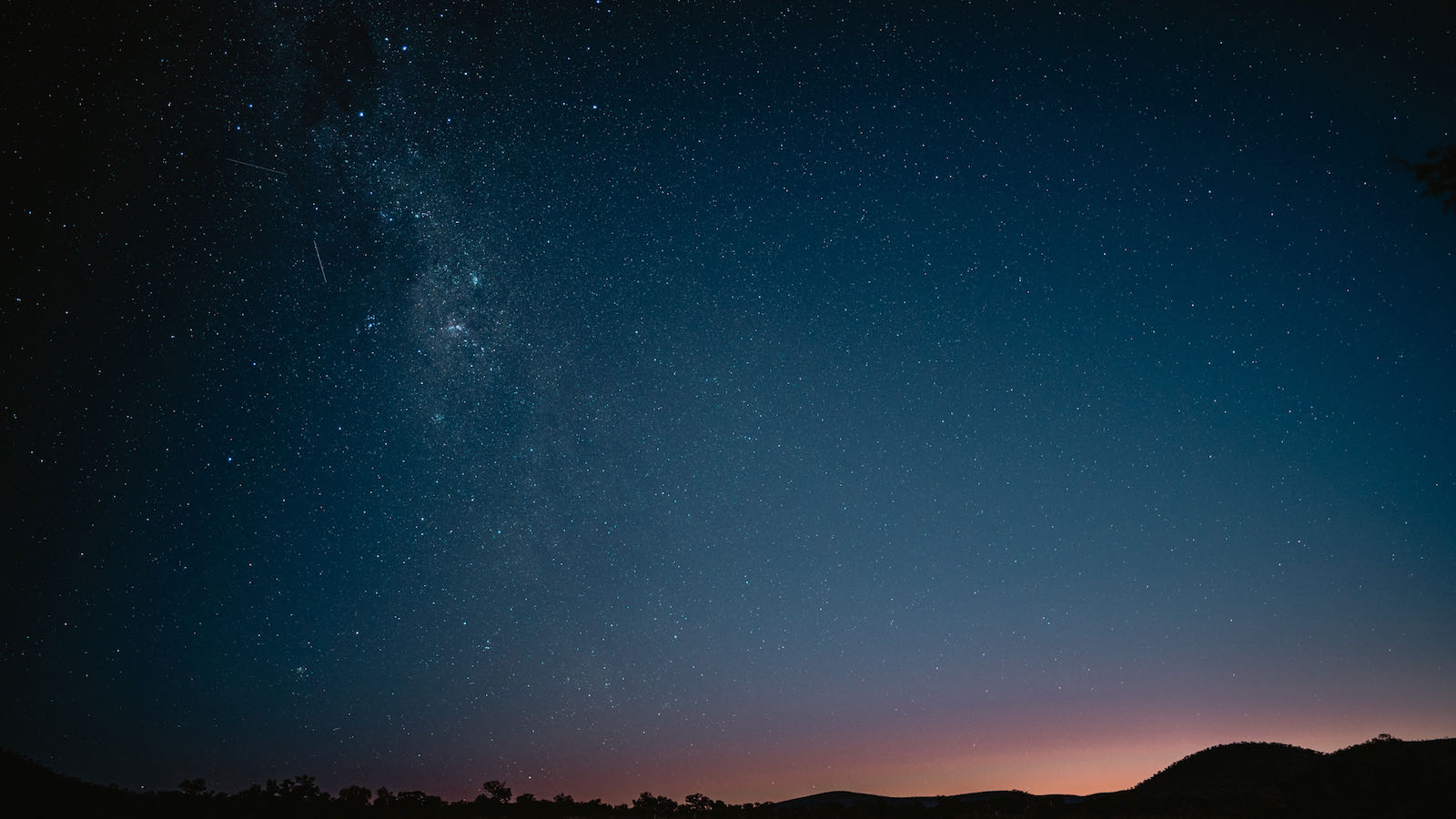 Ad – Scroll down to continue reading.Minimum spend, terms & conditions apply.
Ningaloo Reef
We return to Exmouth for our trip's thrilling finale: snorkelling with the whale sharks on Ningaloo Reef. These slow-moving gentle giants are filter-feeders, so they pose no threat to yours truly. Though from the thumping of my heart, you'd never know it!
Kitted out in full snorkelling gear, 10 of us hit the water. Our guide's instructions swirl through my head. Stay at least 3 metres away, and NEVER swim behind or under a whale shark.
We form a line and start swimming out. Suddenly, a majestic whale shark glides into view. It swims gently across our line of vision, and we paddle furiously to keep up. The gracious creature is entirely oblivious to us. It radiates such a sense of calm and power I feel an otherworldly serenity permeate my wetsuit. Is it strange to feel relaxed amid such a frantic experience?
We go again. And again. And again. In fact, we're lucky enough to swim with 4 separate whale sharks – on a week where there haven't been any sightings for the past few days.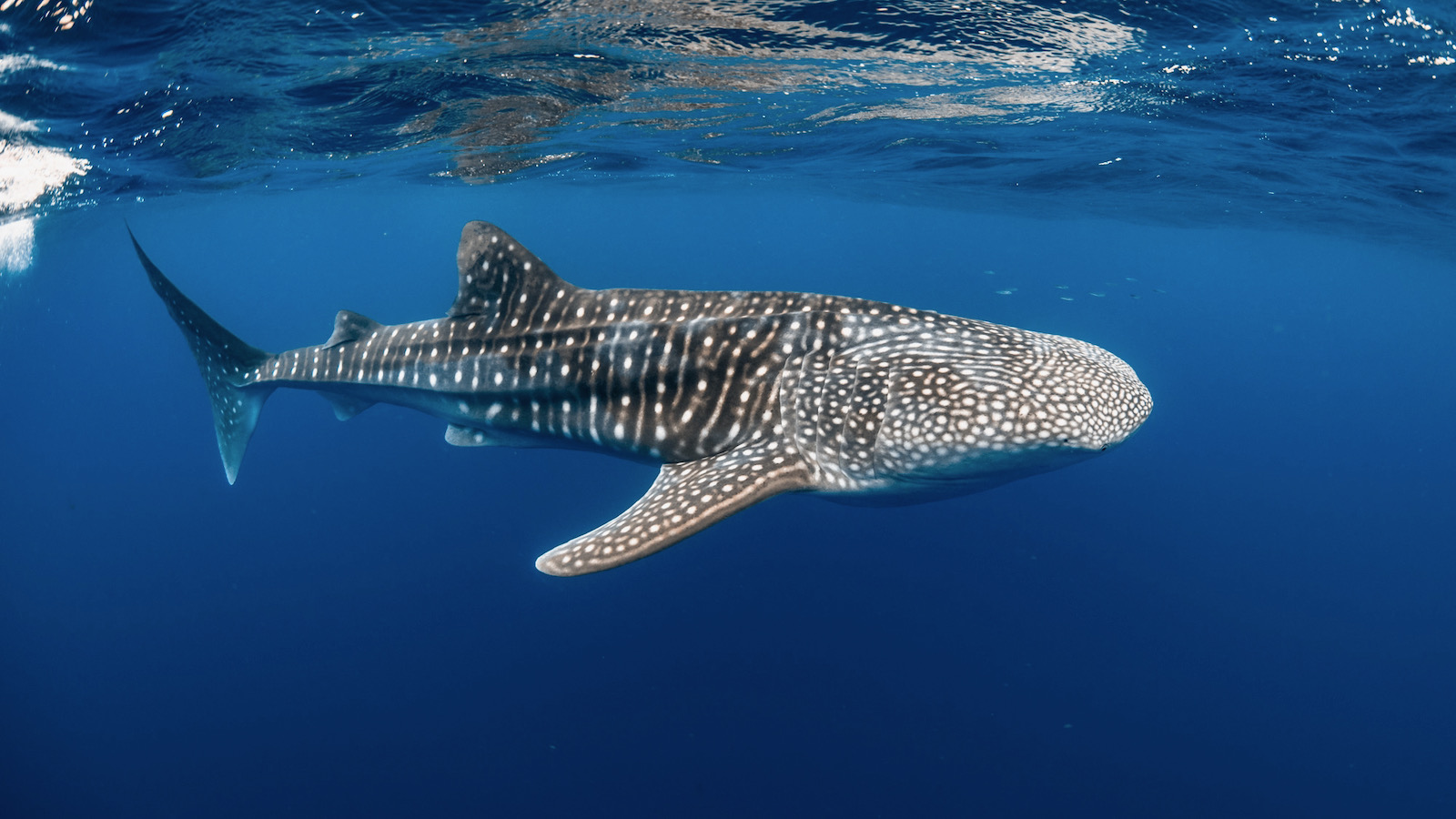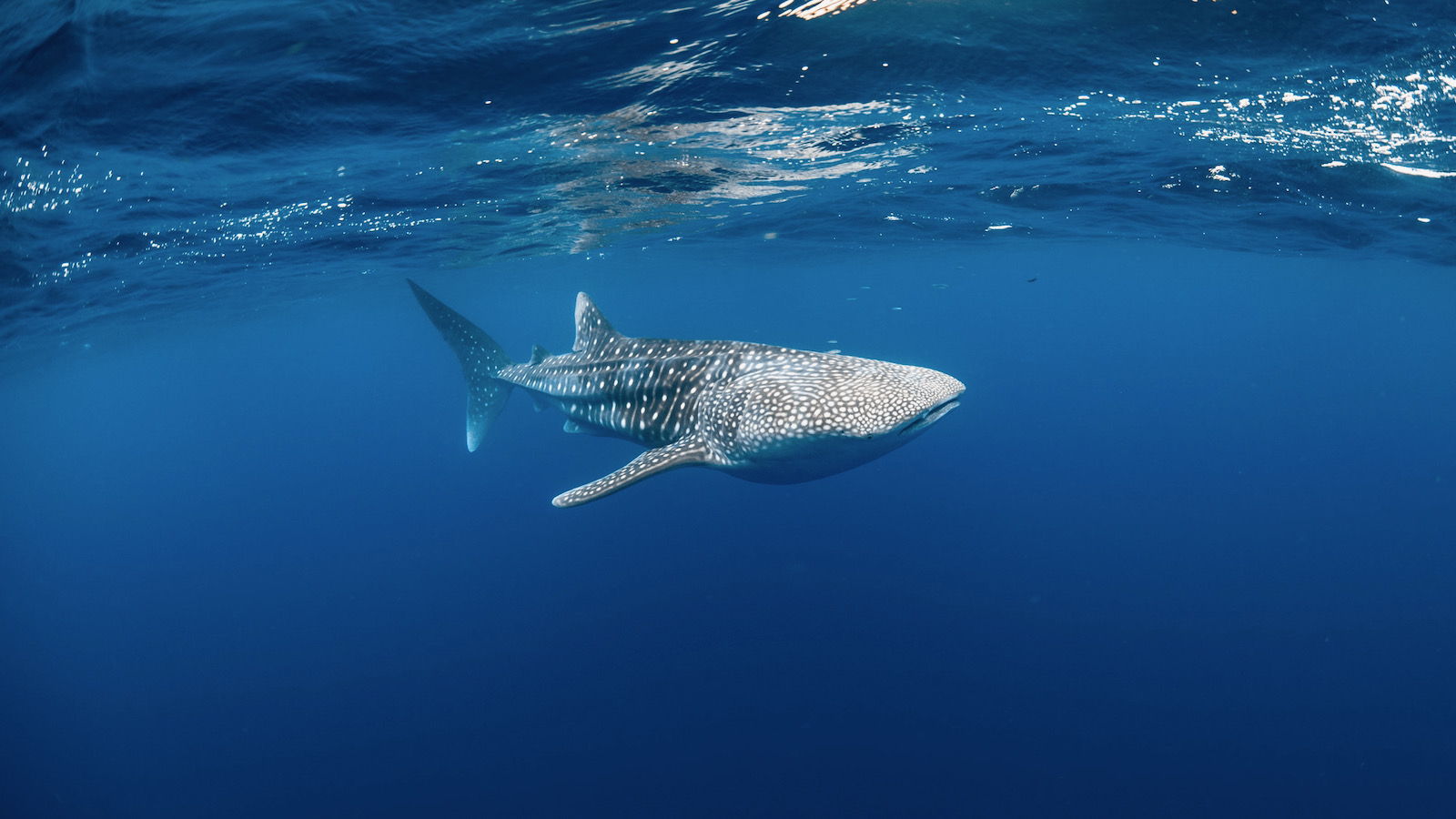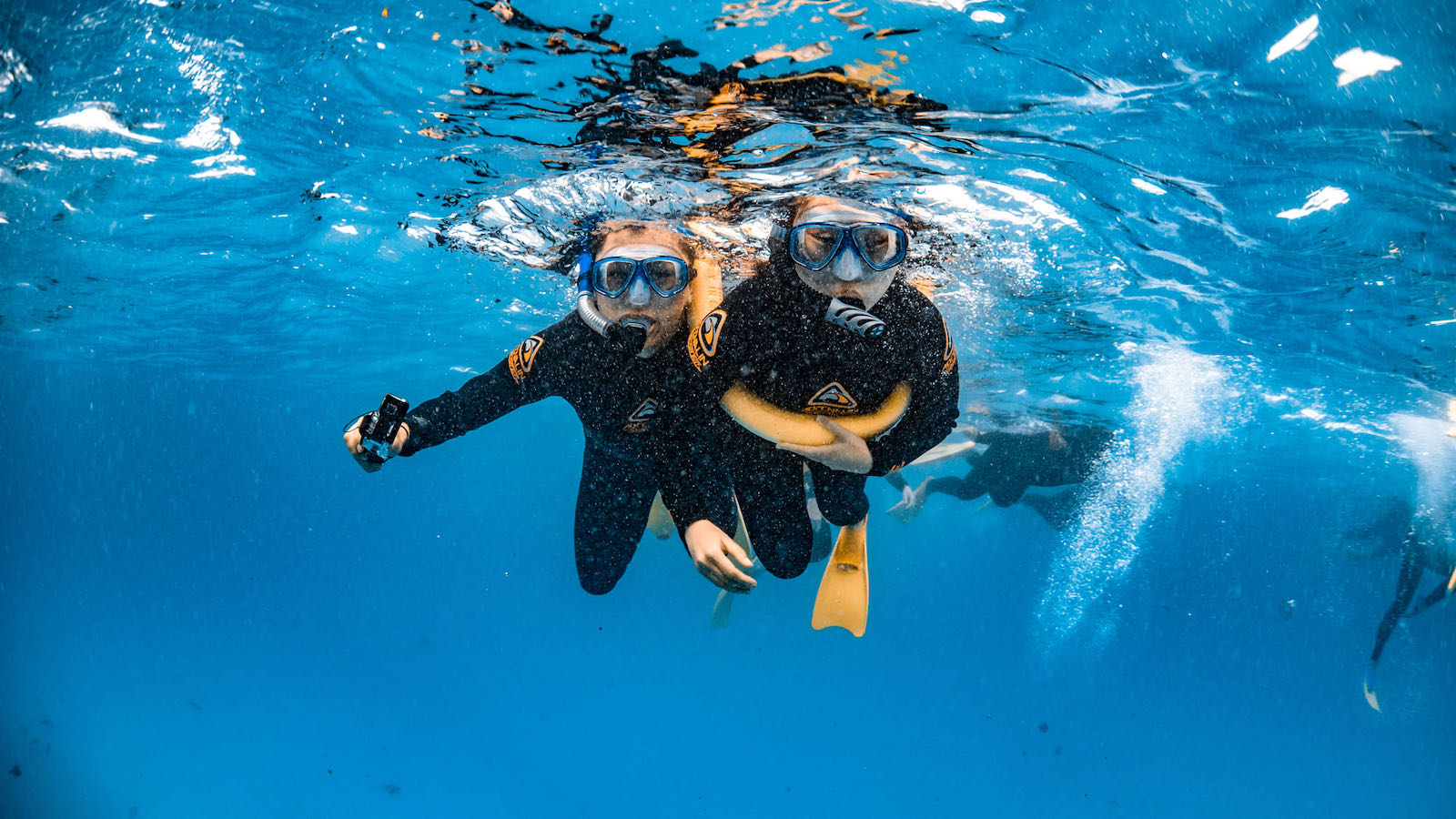 These are photos of the actual whale sharks we saw on the day, expertly snapped by Brooke Pyke Photography.
Delicious dining
Did I say finale? Because there's always time for last drinks.
We've booked dinner at Whalers, one of Exmouth's excellent restaurants renowned for its seafood. I dive in with an entrée of plump Hervey Bay scallops topped with venison chorizo. It's so flavoursome I can taste it now. Next up is a decadent reef 'n' beef with Exmouth prawns, and a spaghetti positively stuffed with seafood.
After living on basic campervan cooking for the past week, every bite is a heavenly explosion of flavour.
Before our flight back to Perth the next day, we stop by the popular Mantarays Resort for a light brunch. Cocktails in hand (day drinking is absolutely acceptable on holiday), we toast to our incredible holiday in Western Australia's Gascoyne and Pilbara regions.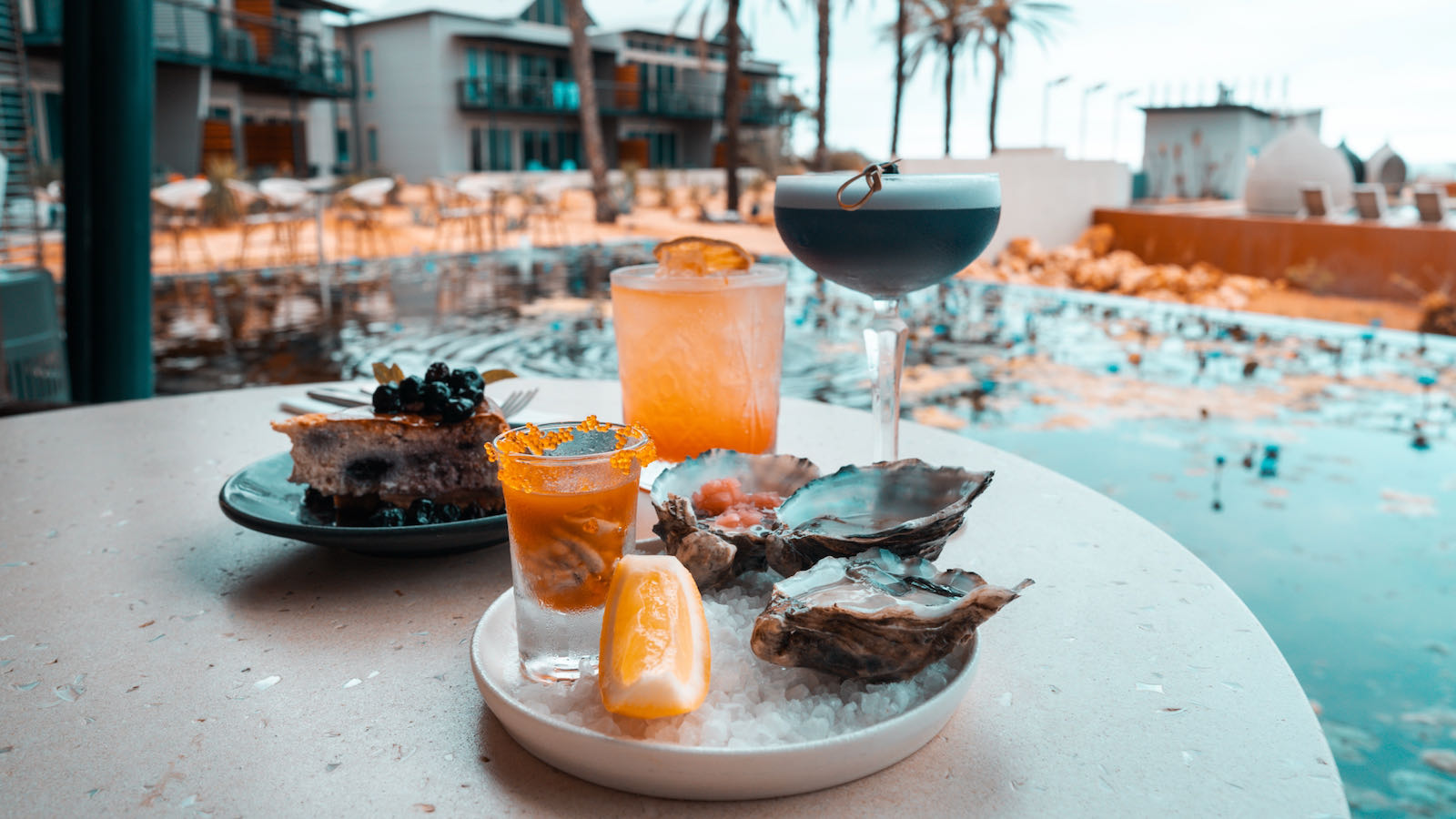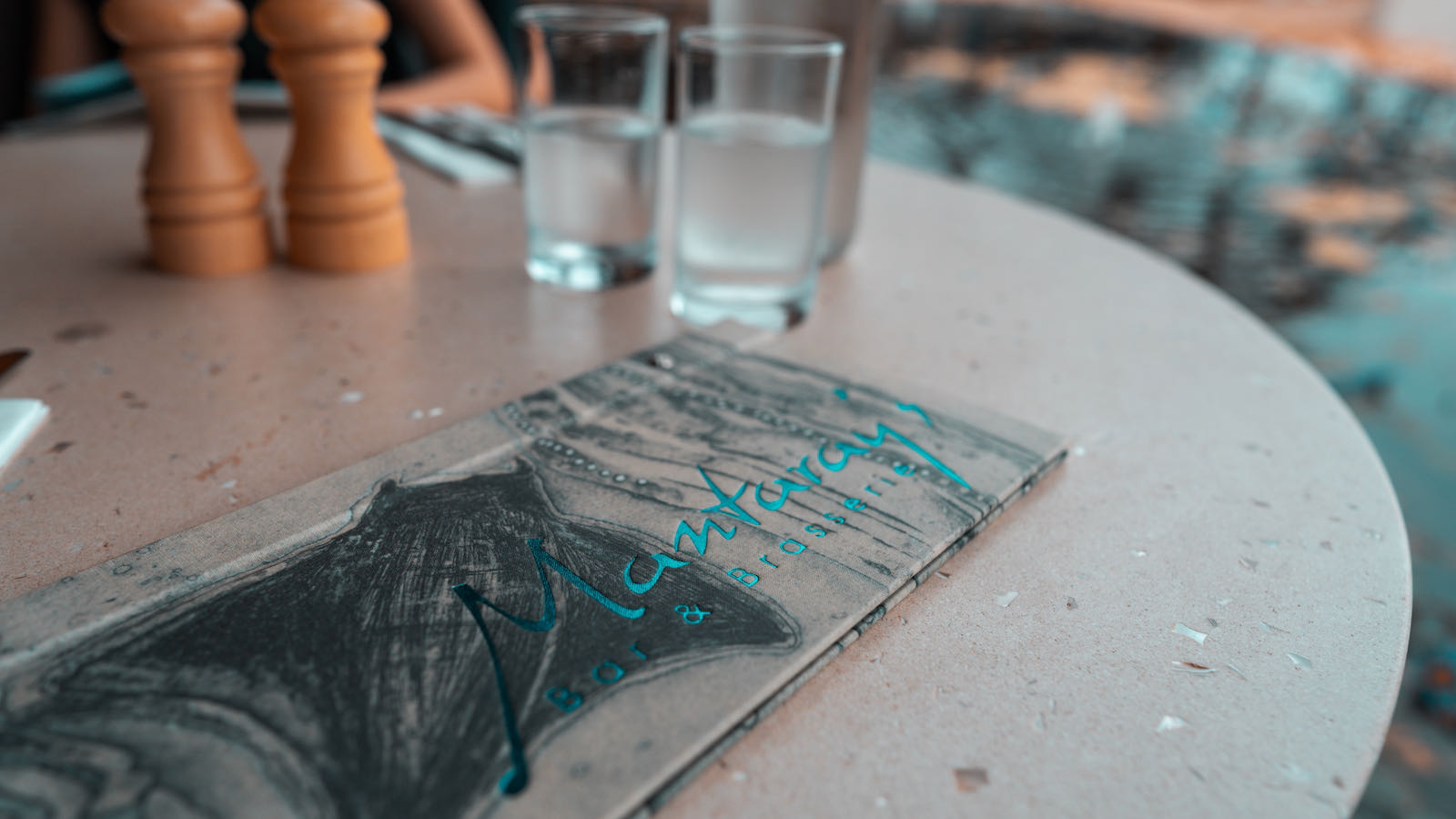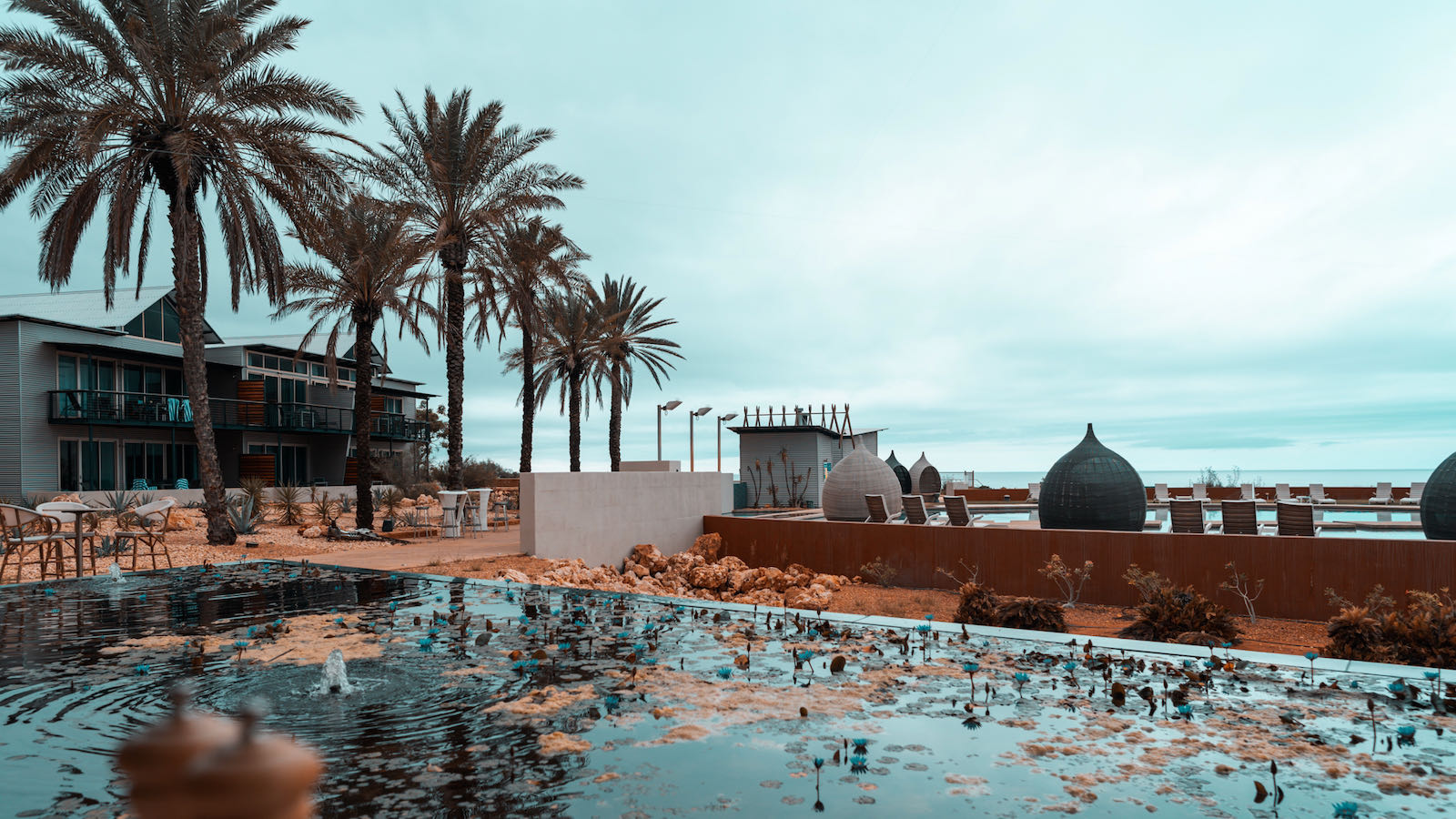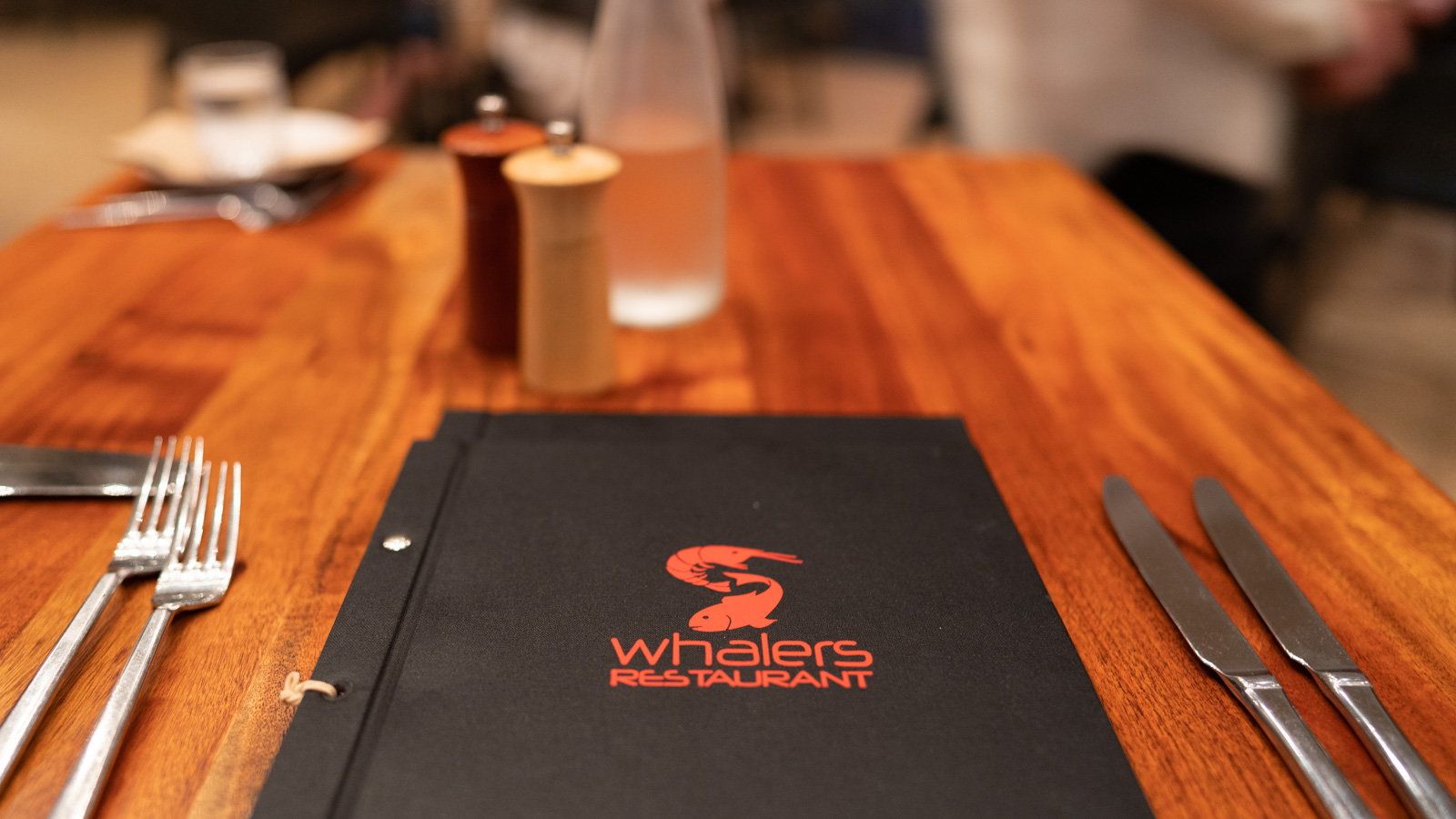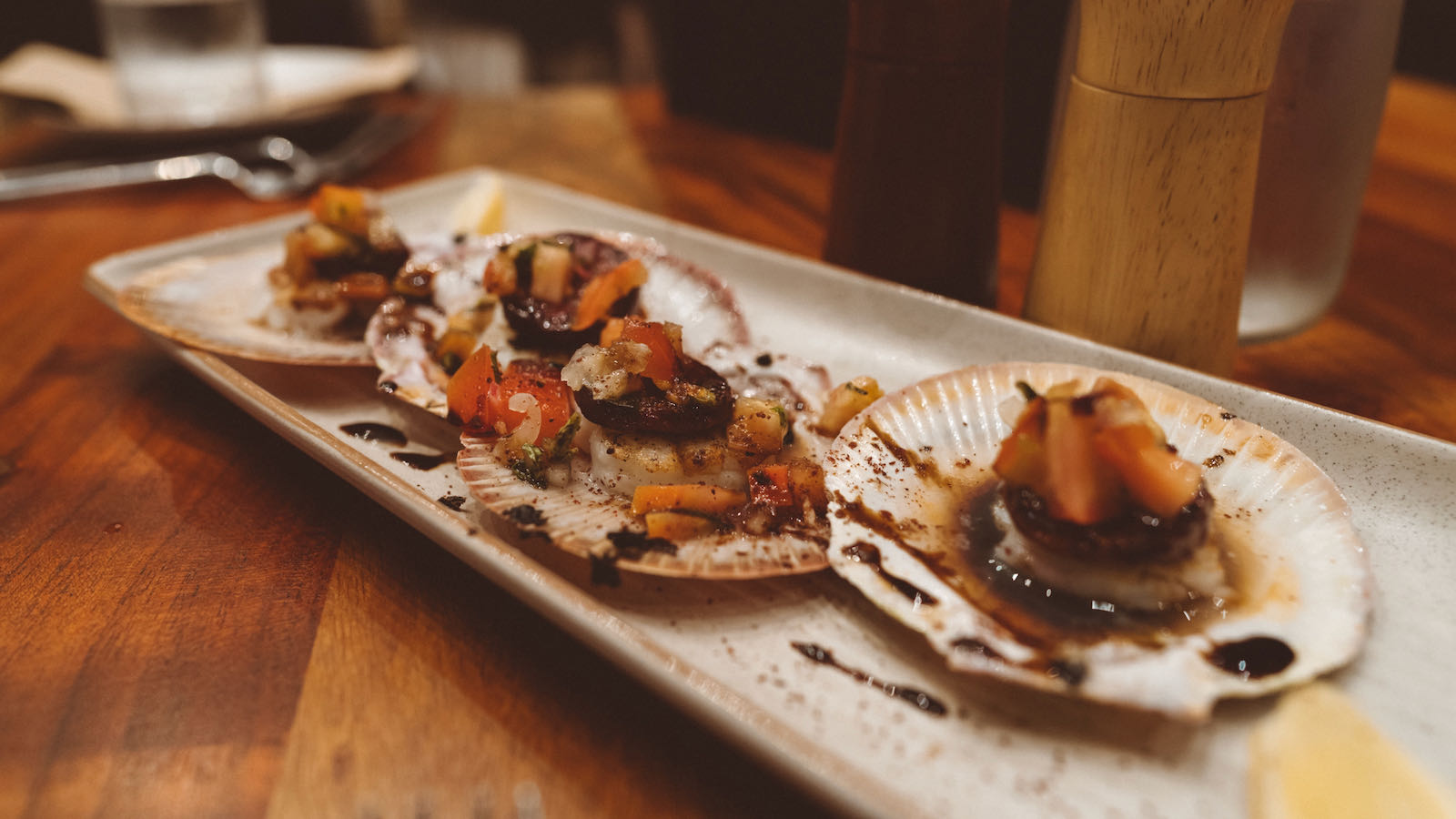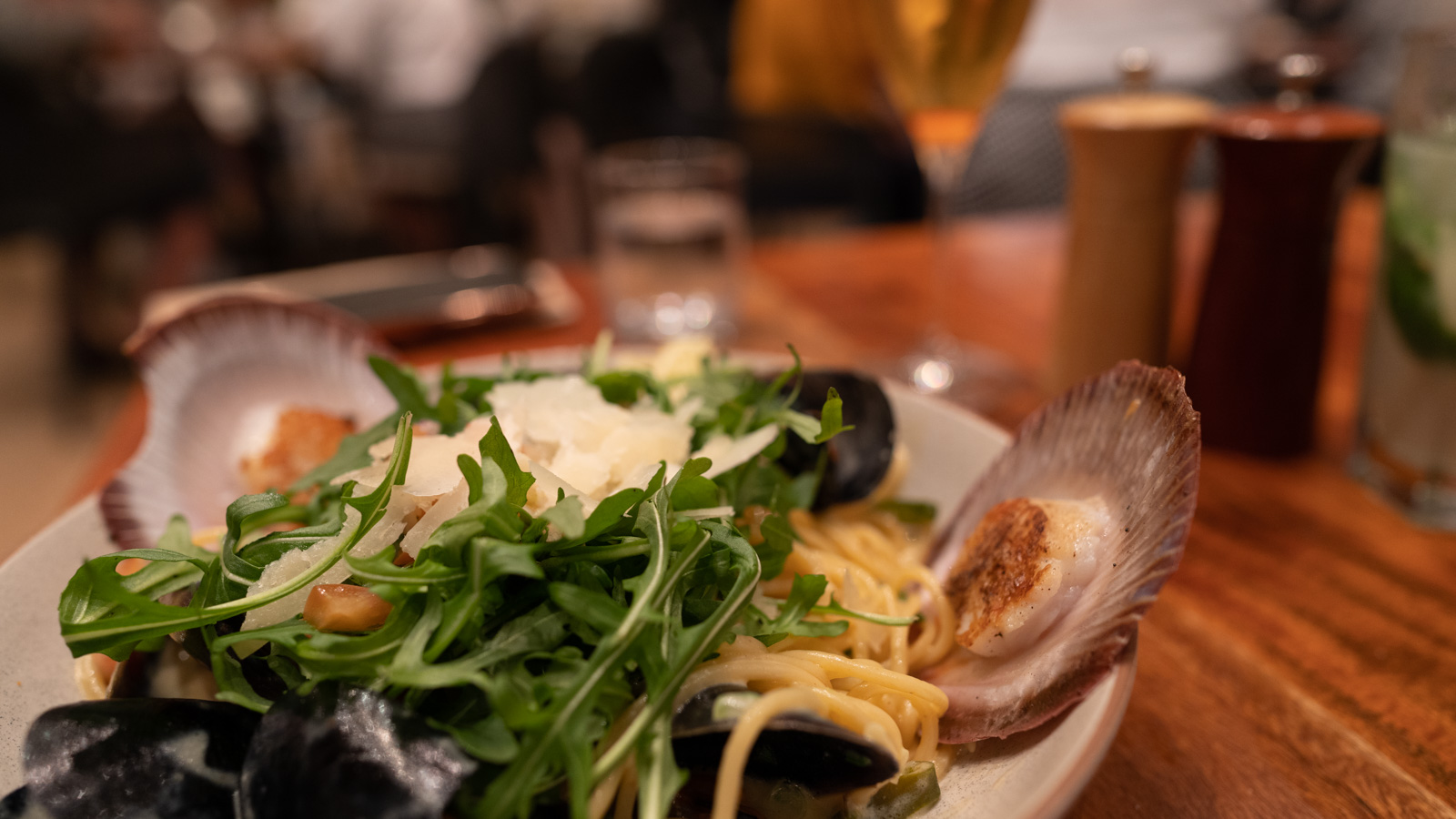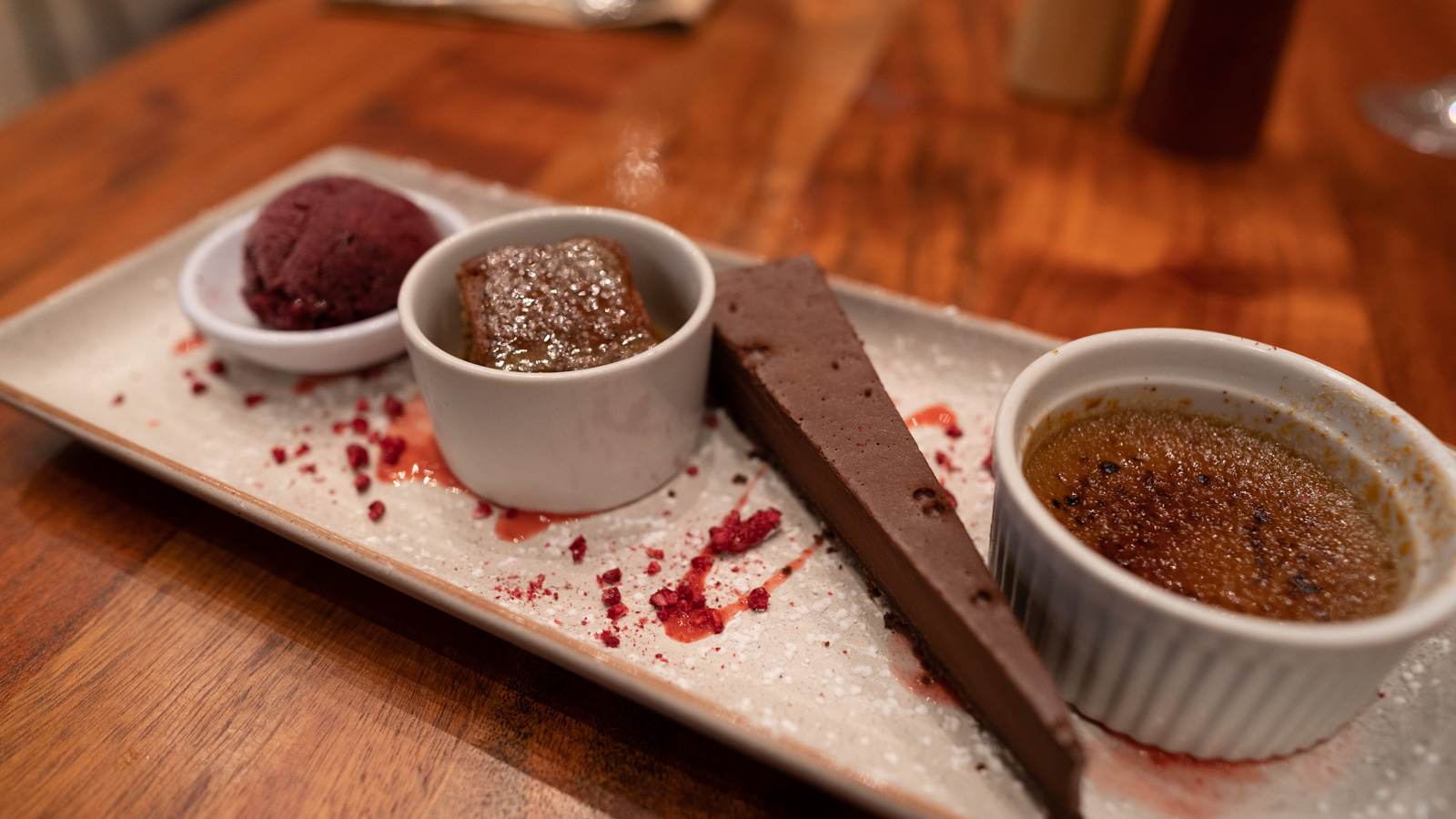 Points, glorious points
Perth is the perfect launchpad for your regional adventures in WA. Qantas Points will get you there, whether it's Exmouth or Broome, Karratha or Port Hedland. If you're just visiting Karijini, also consider flying into the nearby mining town of Paraburdoo.
A mere 12,000 Qantas Points is all it takes to fly from Perth to all of these regional towns – just 24,000 points per person return. That's right: a family of four can experience a spectacular WA holiday for under 100,000 Qantas Points from Perth!
(Taxes on the Perth-Exmouth route are $60 per person, each way. It's similar for the other towns as well, so be sure to factor in that extra cost).
---
Expert tip: Because of a quirk in Qantas Frequent Flyer zones and pricing, the Perth-Exmouth leg can be added on for no extra points if you combine it with a same-day flight to/from Melbourne or Adelaide. Just pay a bit more in taxes, and you're set. Adelaide to Broome works the same as well. The new non-stop flight between Melbourne and Learmonth (Exmouth) will also price at 18,000 pts one-way in Economy or 41,500 pts in Business.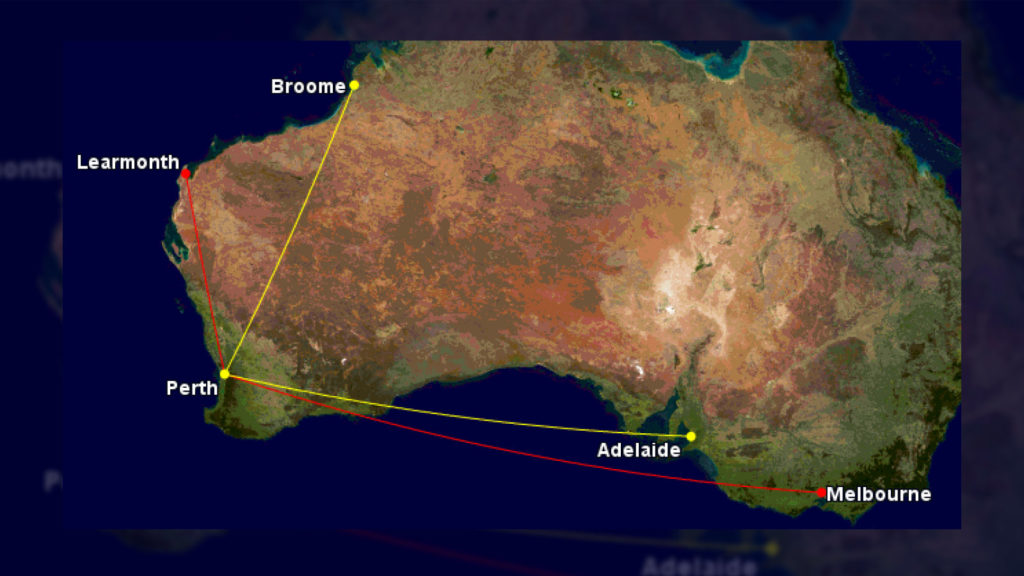 ---
But remember, you'll need to book ahead to secure reward seat availability – and it can be tricky to find reward seats during peak periods such as school holidays. Keep in mind, you'll have a better chance of snagging a reward seat from Tuesday to Thursday. So fly midweek to have the easiest shot at redeeming those lovely Qantas Points.
Speaking of points, you can earn and burn Qantas Points at select hotels in Exmouth by booking through Qantas Hotels. Mantarays Resort – the scene of our delightful brunch – is sure to scratch that luxury resort itch.
A night will set you back over 66,000 Qantas Points (just shy of a Business Class flight from Australia to Singapore). A better bet is to book the hotel's standard cash rate through Qantas Hotels (around $400 per night) to earn at least 3 points per dollar, instead. Save your points for flying up the pointy end.
Itching to earn oodles of bonus points to experience this amazing redemption? Check out our credit card offers below, which will easily cover 2-plus return flights with points to spare. And of course, sign up for free to our value-packed newsletter to stay up to date with our latest offers and experiences.
When to travel
Autumn and winter in Western Australia's mid-north are glorious, with warm sunny days and cooler nights. If you're chasing the whale sharks, these gentle beasts adorn our waters from March 'til August. Check with your preferred tour operator to see when they're heading out.
Winter in the Gascoyne and Pilbara – we'll see you there!
Brandon travelled to Exmouth, Coral Bay and Karijini at his own expense and using his own points.
Featured deals
Experience WA's breathtaking Ningaloo Reef and Karijini National Park
was last modified:
October 10th, 2023
by