It's a familiar sight on the Qantas website when you're browsing for reward seats during busy periods – 'no seats'. The lack of reward availability can put a dent in even the best-laid plans.
But if you're high enough on the status pecking list, you will have access to an unofficial and holiday-saving perk: the ability to request extra reward seats on Qantas-operated flights be released. You need to be a Qantas Platinum or Platinum One frequent flyer to take advantage of this.
With that inky black or satin white card in your pocket, just pick up the phone and get connected. If you're lucky to land the Qantas Premium or VIP Service Team in Hobart, you'll usually get a 'computer-says-yes-or-no' answer.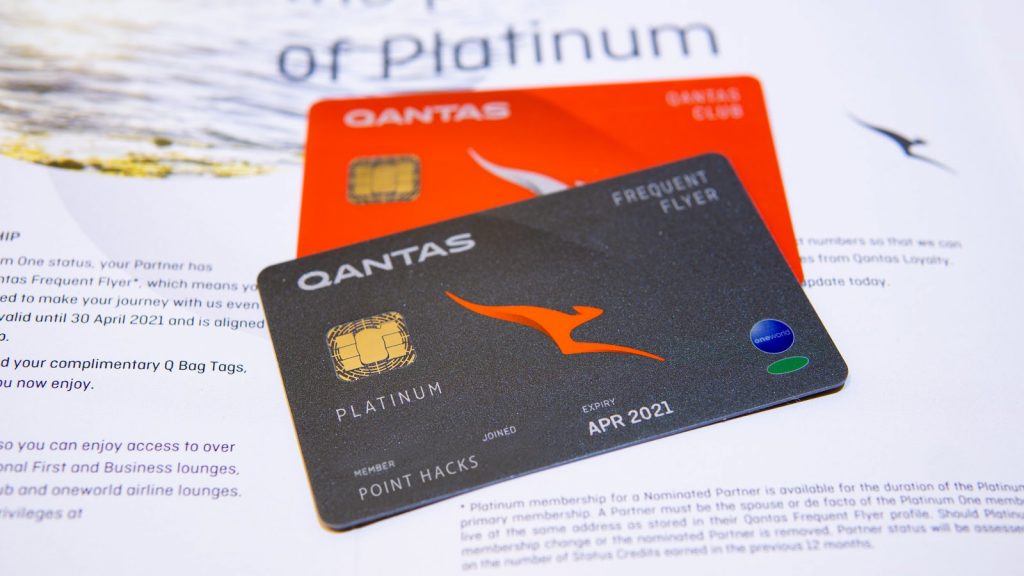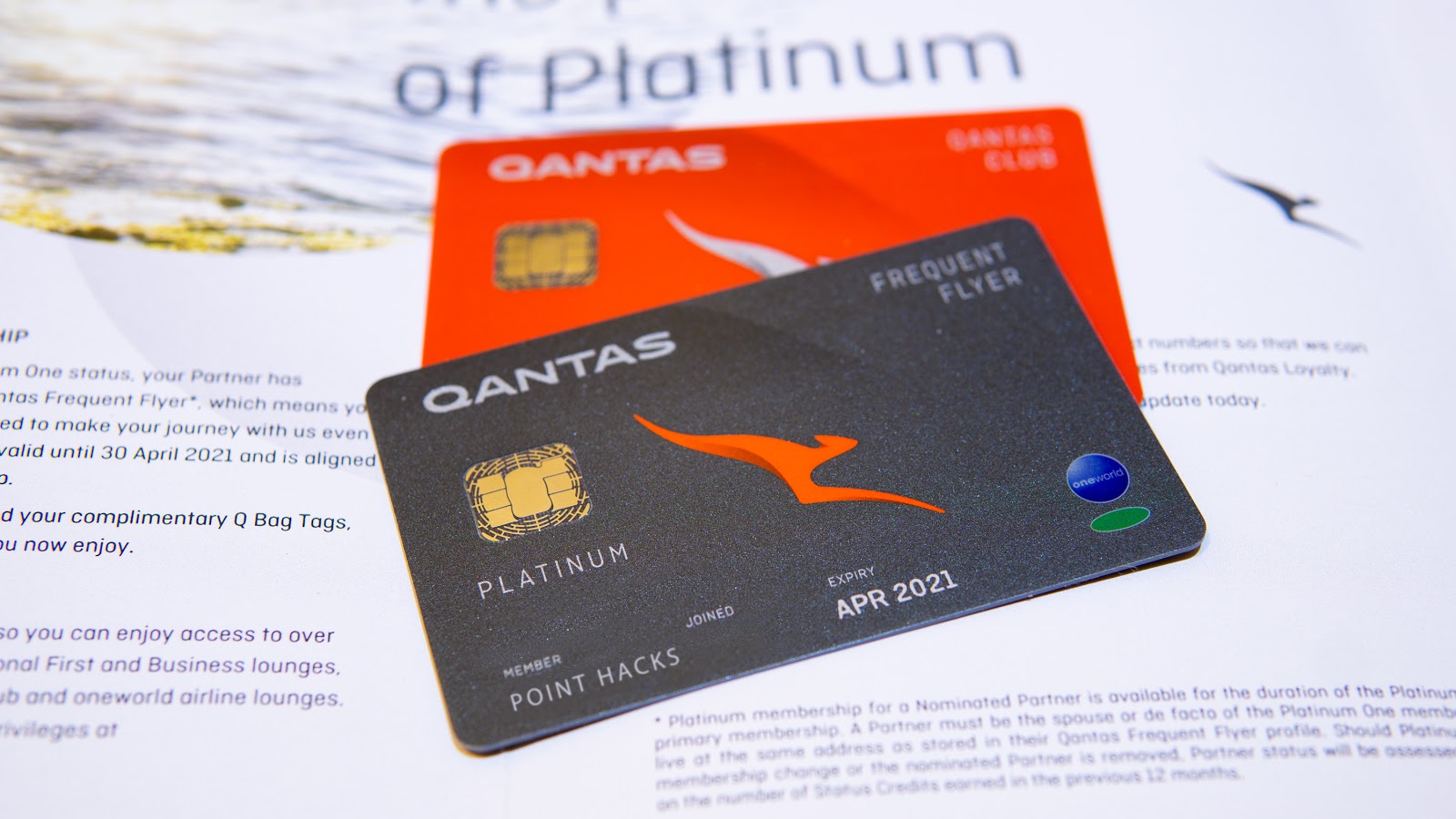 I've personally done this many times. Throughout 2021, I had a near-100% success rate for domestic flights. But in 2022, that's closer to 50% overall for international flights, which are harder to score reward seats on.
How do I request reward seats from Qantas?
The process is quite simple really. Here's how to request reward seats from Qantas:
Call Qantas (13 13 13 from Australia).
Input your frequent flyer details and PIN.
Clearly state to the agent that you wish to request reward seats. Provide the flight date, time, cabin class and number of passengers
The agent will submit your request to Yield Management. If you've reached the Hobart call centre, you'll get a confirmed 'yes' or 'no' response from the computer in a minute or two. But if you get an offshore call centre, your request might need to be manually reviewed and this can take up to 48 hours.
If 'yes', the agent will proceed to make the reward seat booking, deducting the points from your account.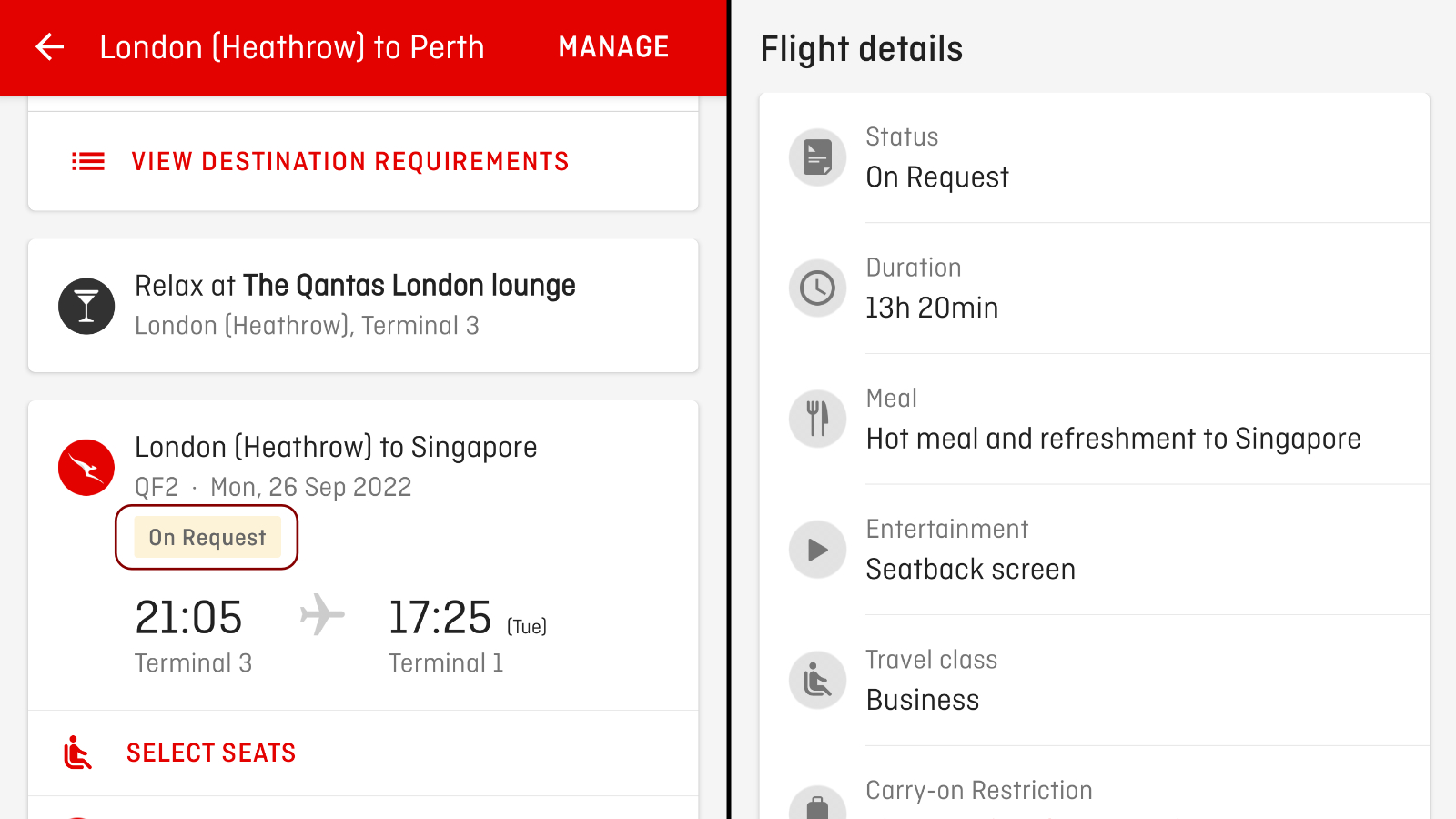 Note: If you get a manual review, Qantas will email you when the decision is ready. You'll need to call Qantas again to confirm whether it's a 'yes' or 'no'.
Ad – Scroll down to continue reading.Minimum spend, terms & conditions apply.
How do I improve my chances of getting my reward request approved?
It's important to note that this is an unpublicised perk and the terms may change at any time. Based on discussions with Qantas Premium phone agents and my personal experience, here are some unofficial tips for success.
Ensure the cabin isn't close to being booked out: You will have a better chance of success when there are still discount cash fares available for sale in your cabin (more on that later).
Keep the number of people to a minimum: Qantas Frequent Flyers can use points for immediate family members (not friends). But even so, travelling with a larger party will limit your chances of success. I find that one or two people have a decent shot, but groups of four or more might be knocked back.
Have a backup flight in mind: During holiday periods, you should still keep alternative flight options up your sleeve. Requesting seats on multiple flights will greatly increase your chances of getting that longed-for 'yes'.
Try to avoid peak periods: Recent reports have suggested that Qantas may not consider releasing reward seats during periods of very high demand, such as over the Christmas break.
Availability in certain fare classes is needed
Based on anecdotal reports from Australian Frequent Flyer and my own experiences, there has to be availability in certain commercial fare categories for you to be able to request a reward seat. Long story short: if the cabin is close to being sold out, you won't be able to put a request in.
Here are the minimum fare classes required, depending on your status:
| | | |
| --- | --- | --- |
| | Platinum | Platinum One |
| Domestic Economy | N | N |
| Domestic Business | D | D |
| International Economy | Q | L |
| International Premium | T | R |
| International Business | I | D |
| International First | A | F |
You can use a tool like ExpertFlyer (with a premium subscription) to check fare buckets.
But even if those fares are available, success is not guaranteed. I was recently looking for two Business reward seats from London to Perth. One of the options had five discount seats in 'I' class for sale, but my request was still knocked back.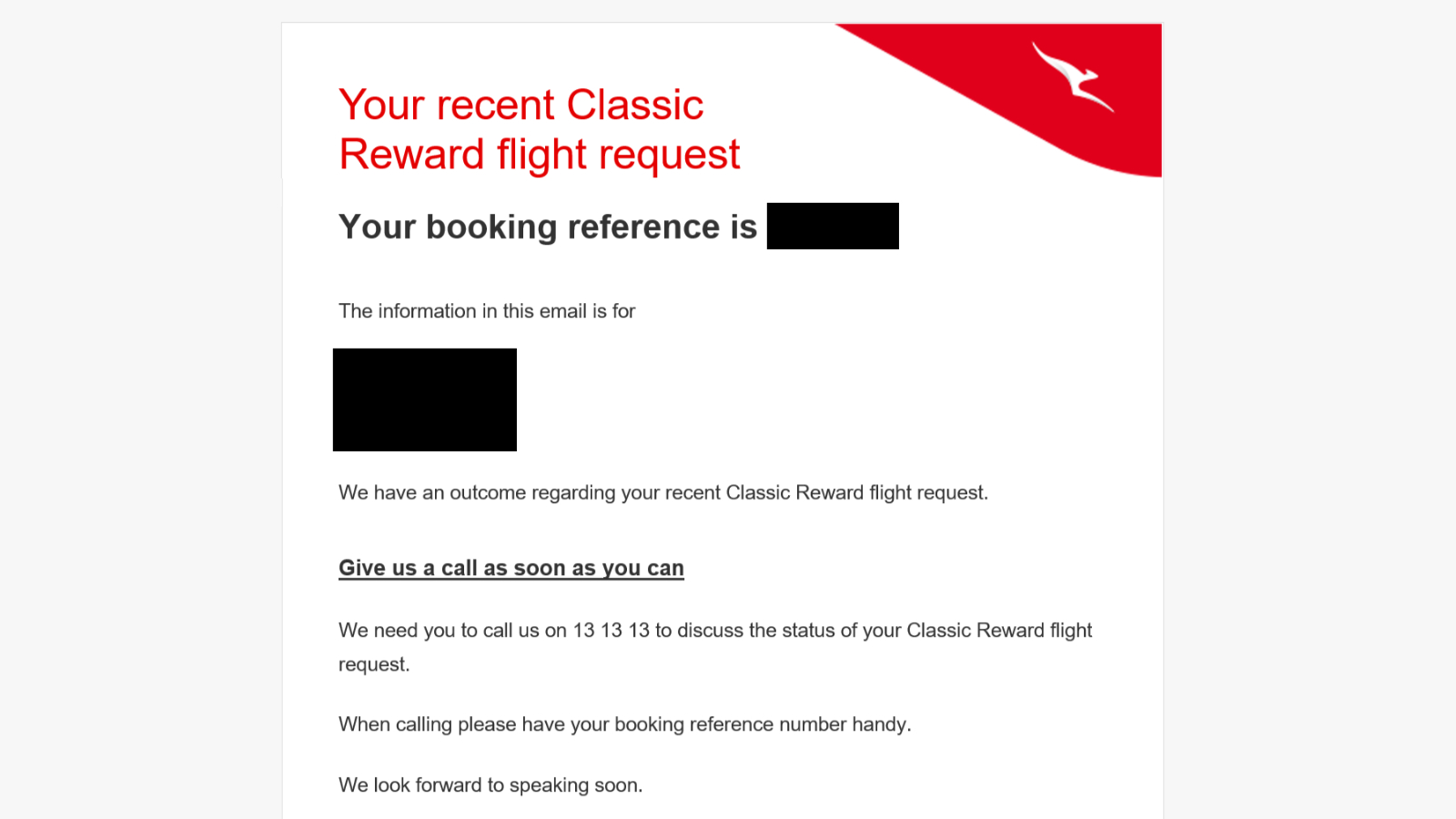 You can request reward seats for a new booking, or to change an existing flight. In the latter scenario, the agent will submit your request and simply move your old flights to the new date, if approved.
Summing up
Apart from the expedited phone service and Business/First Lounge access, I have to say that the ability to convert paid fares into reward seats on request is one of my top three favourite perks of Qantas Platinum status. It's been immensely useful for both holiday and work trips.
For example, I flew Perth-Darwin and Adelaide-Perth to travel on The Ghan back in 2021 – on reward seats, of course. Due to border restrictions, I needed to move everything back a week. There was no reward seat availability on either of the new dates. But after a 22-minute call to Qantas (including the hold time), everything was sorted with no sweat.
That level of service definitely makes it worth putting in the yards to earn and maintain elite Qantas status. The ability to freely request reward seats in any cabin is also the biggest feature I'd love to see Velocity Frequent Flyer add for its Platinum and Beyond members.
Right now, Virgin's loyalty program offers a once-per-year guaranteed Economy Reward seat perk for its own Gold and Platinum members – nice, but not quite the same.
How to open up Qantas reward seats as a Platinum frequent flyer
was last modified:
September 16th, 2022
by