If you're flying Qantas from Rome to Perth, the Plaza Premium Lounge is the place for lounge-worthy passengers to be. After visiting the neighbouring British Airways Lounge for breakfast, I quickly stop by the Plaza Premium Lounge for a shower and look-see.
The Plaza Premium Lounge in Rome is quite impressive for a third-party offering. The terminal's tall vaulted ceilings let in plenty of light. There's also a feature bar and buffet section in the middle, which offers up a pleasing selection of meals.
Lounge location and details
Once you've navigated through immigration and security at Rome Fiumicino Airport Terminal 3, head through the vast duty-free mall. Eventually, you'll come across a pair of escalators that take you up one level, where the lounges and restaurants are located.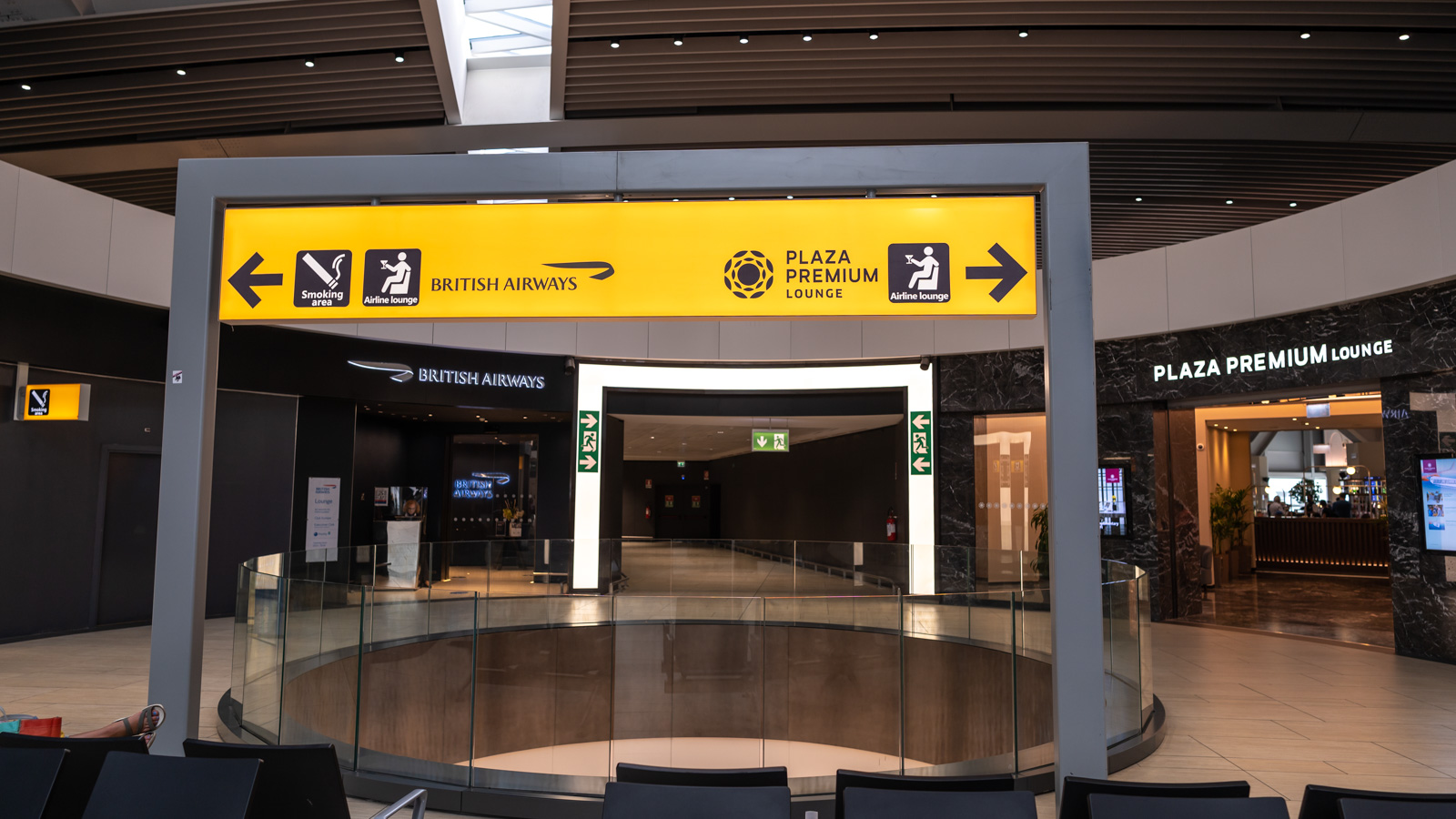 The British Airways and Plaza Premium Lounge are both located in this nook, so head right to check-in to the lounge. The space is currently open from 5:30 am to 10:30 pm, daily.
Seating and layout
Despite a robust capacity of up to 300 guests, the Plaza Premium Lounge doesn't feel too cramped. Seating is divided into three distinct zones. Around the sides, you'll find Plaza Premium's signature 'honeycomb' booths, which are great for productivity. It's also a more private place to nap, if my last photo below is anything to go by.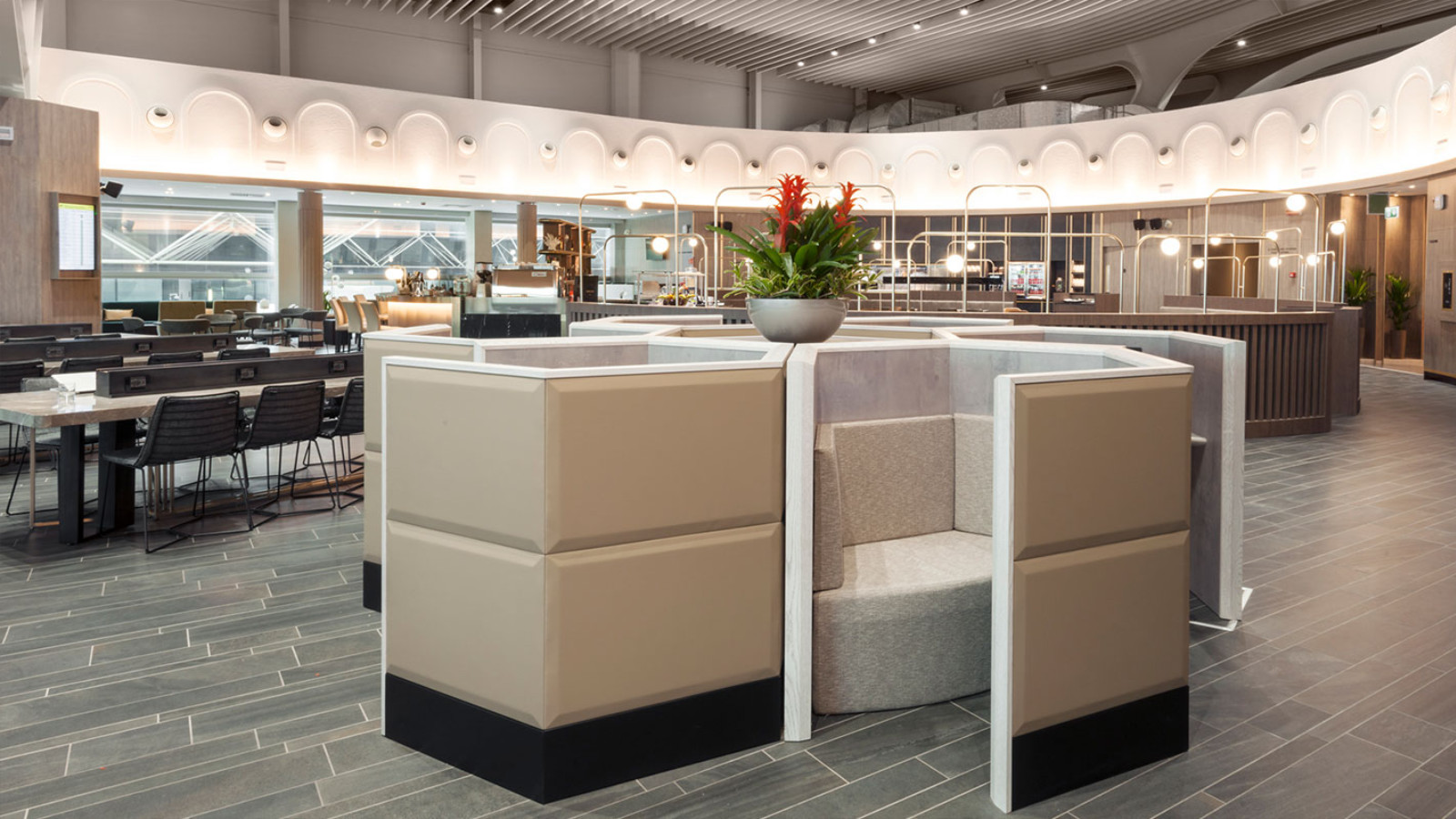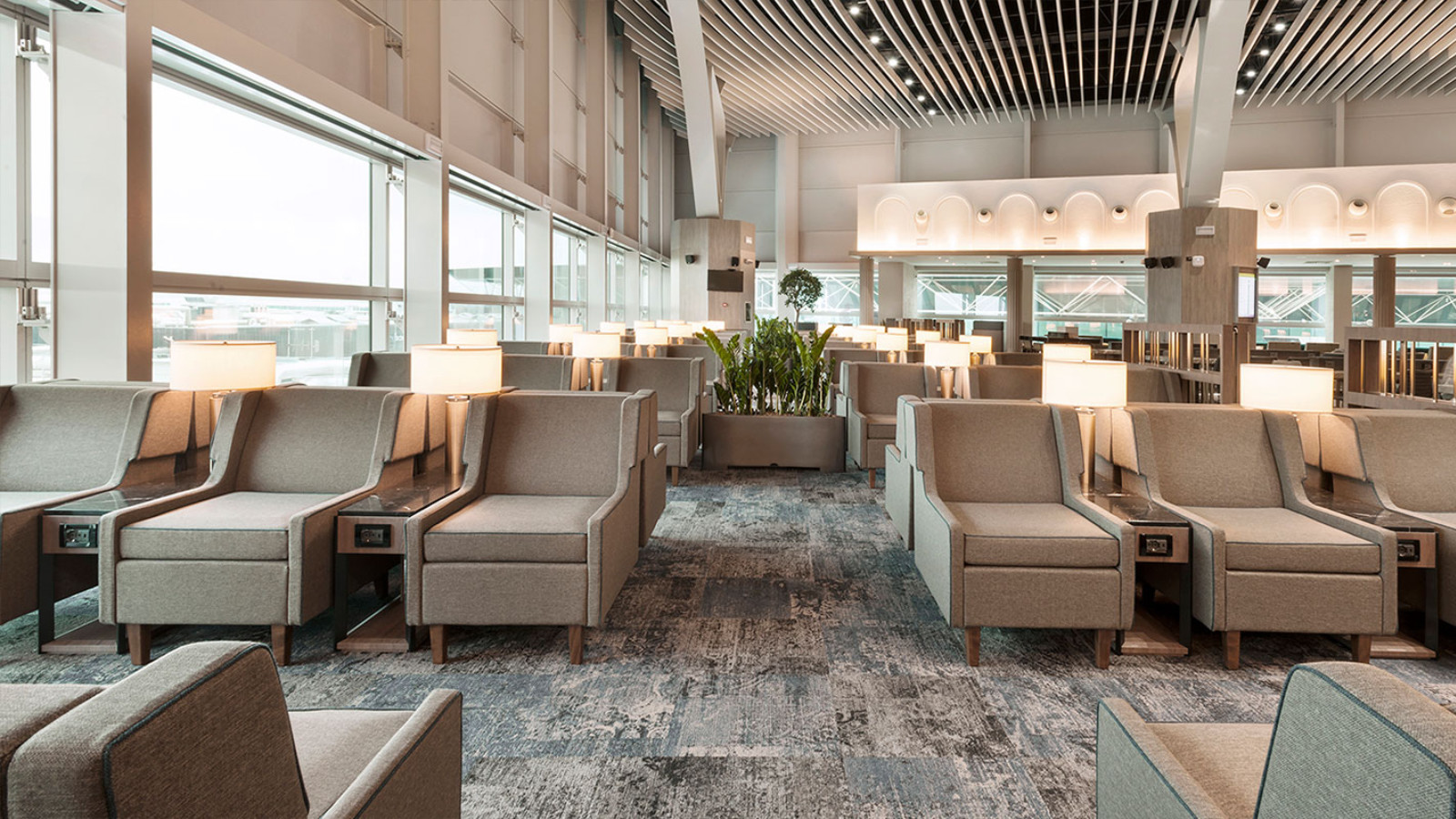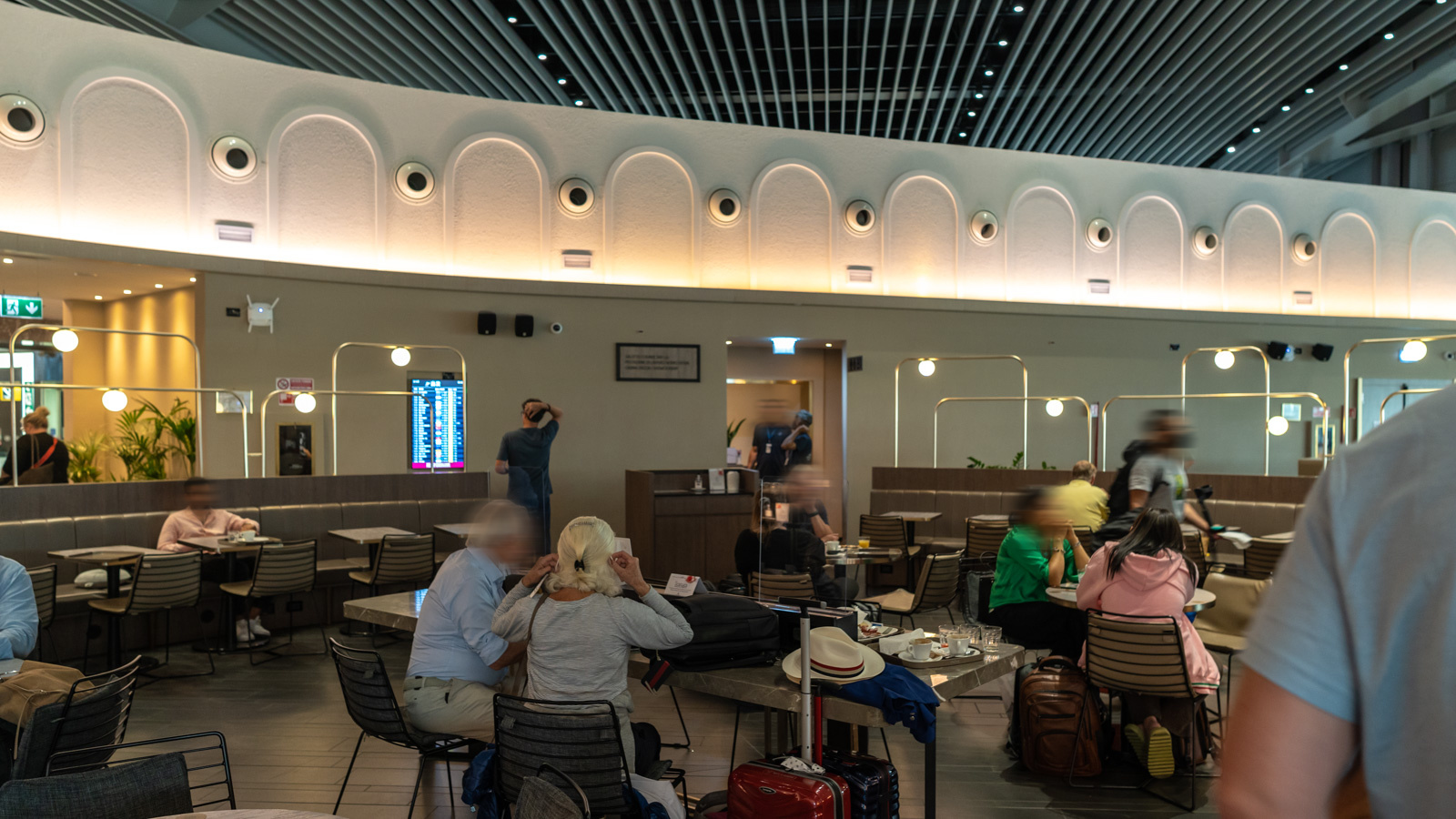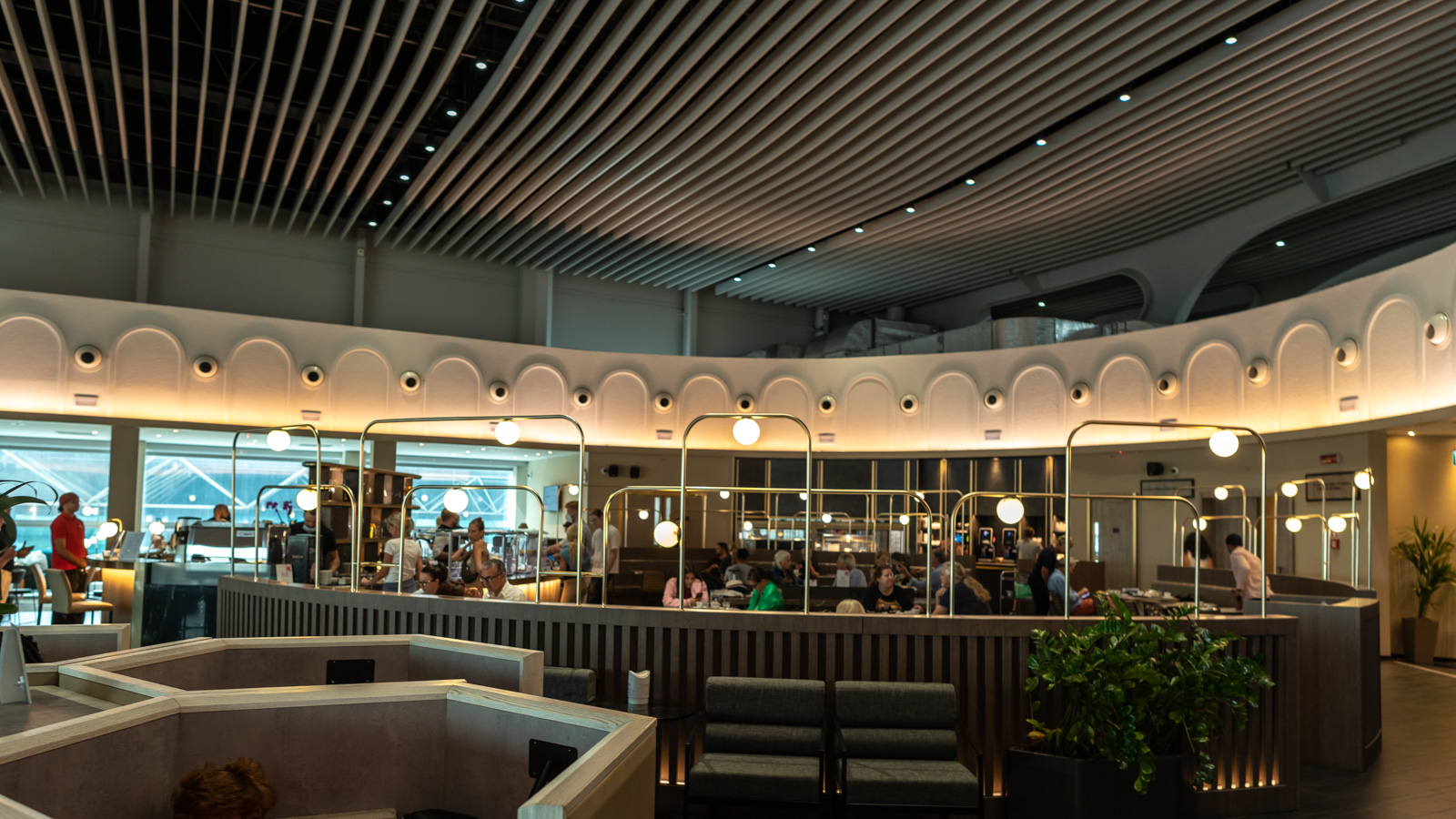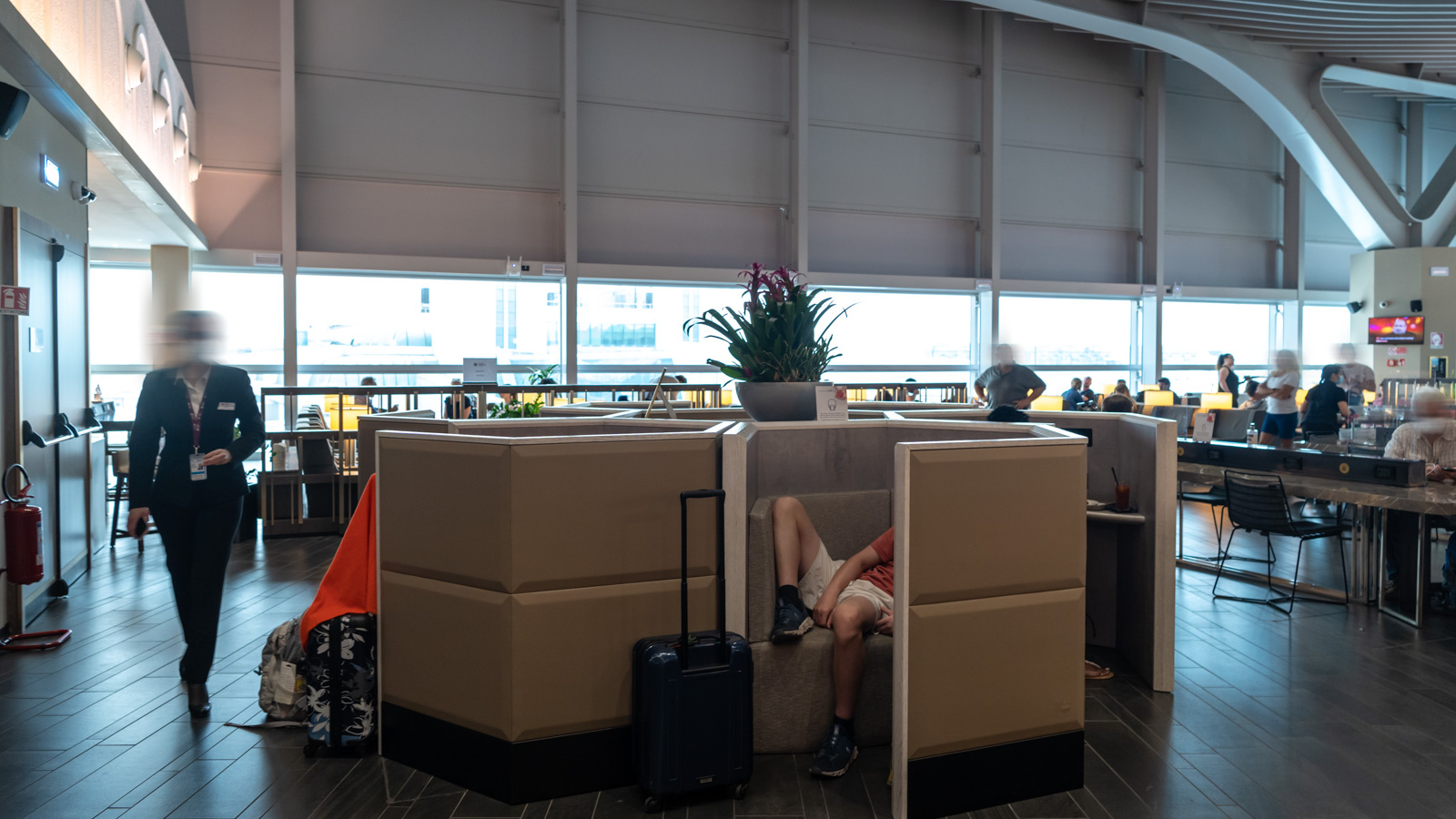 Like a Roman amphitheatre, the lounge is shaped like a large circle. The bar and dining area takes prime position in the centre, though there's also a kitchen off to one side. Other hallways lead to the bathrooms, relaxation area and VIP Rooms, though the latter two spaces weren't open during my visit.
Got a few more hours to burn? Proper lounge seats are located near the windows, which offer decent views of the action on the apron.
Food & drink
Dining
I'm stopping by during the morning when breakfast is in full swing. Due to Italy's COVID-19 requirements at the time, the lounge offers a mix of staffed buffet counters and an order-on-demand QR code system located at each table.
Fancy a hot dish? Tuck into a range of tempting bites such as toasties and an Italian-style fry-up, complete with omelette, bacon and sausage. The cold buffet doesn't disappoint either, with a great range of salads, cold cuts and continental breakfast bites.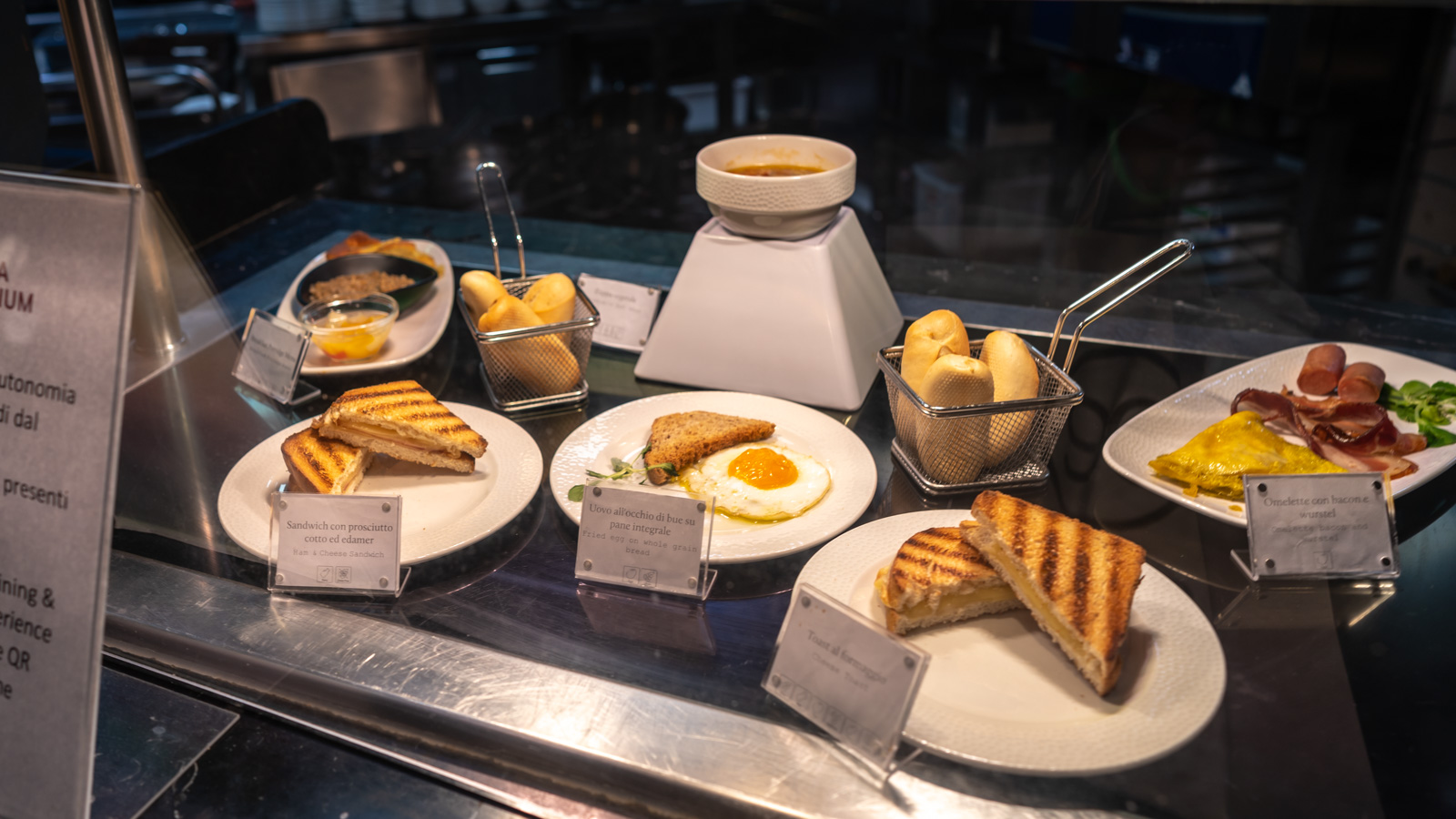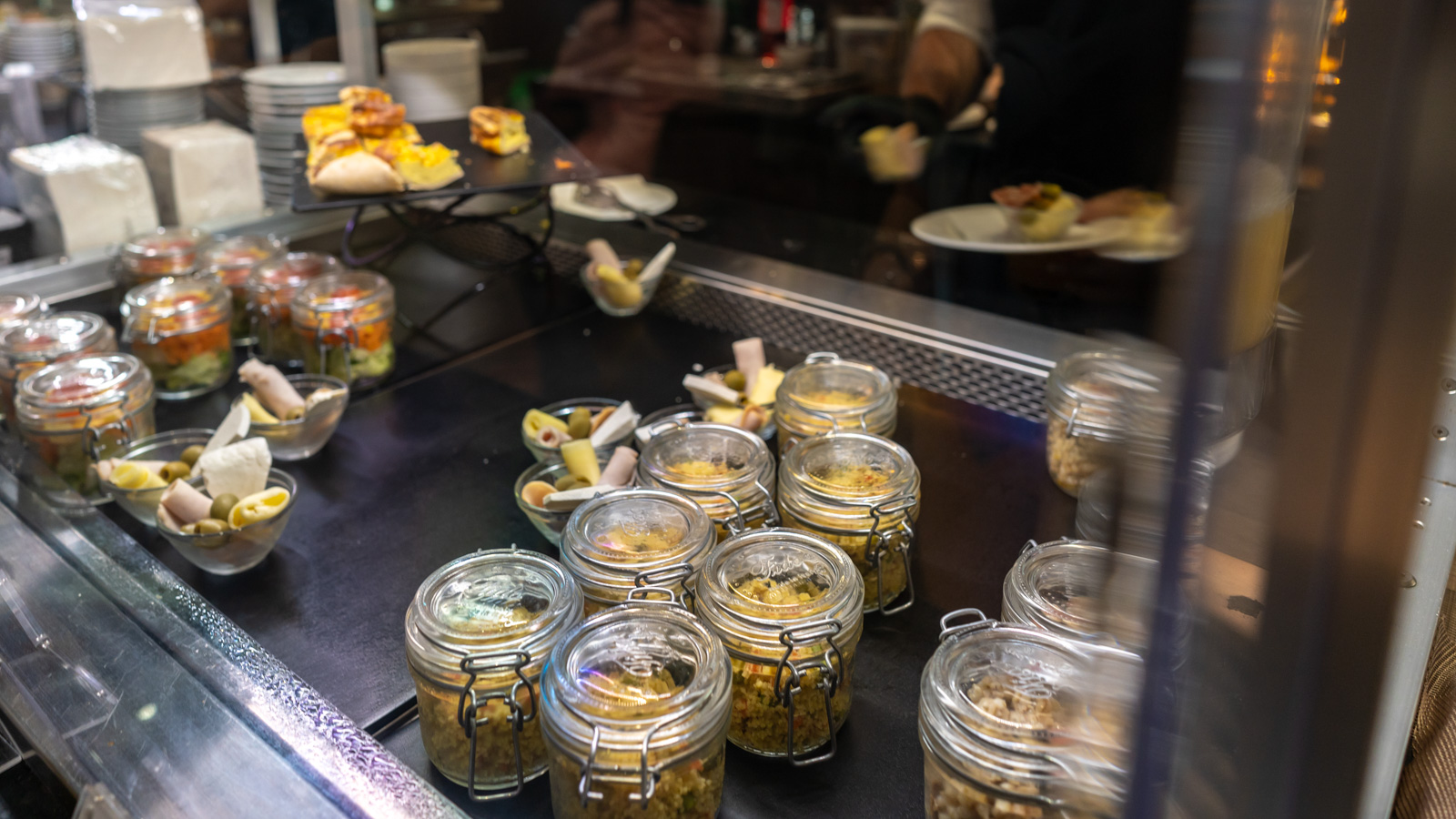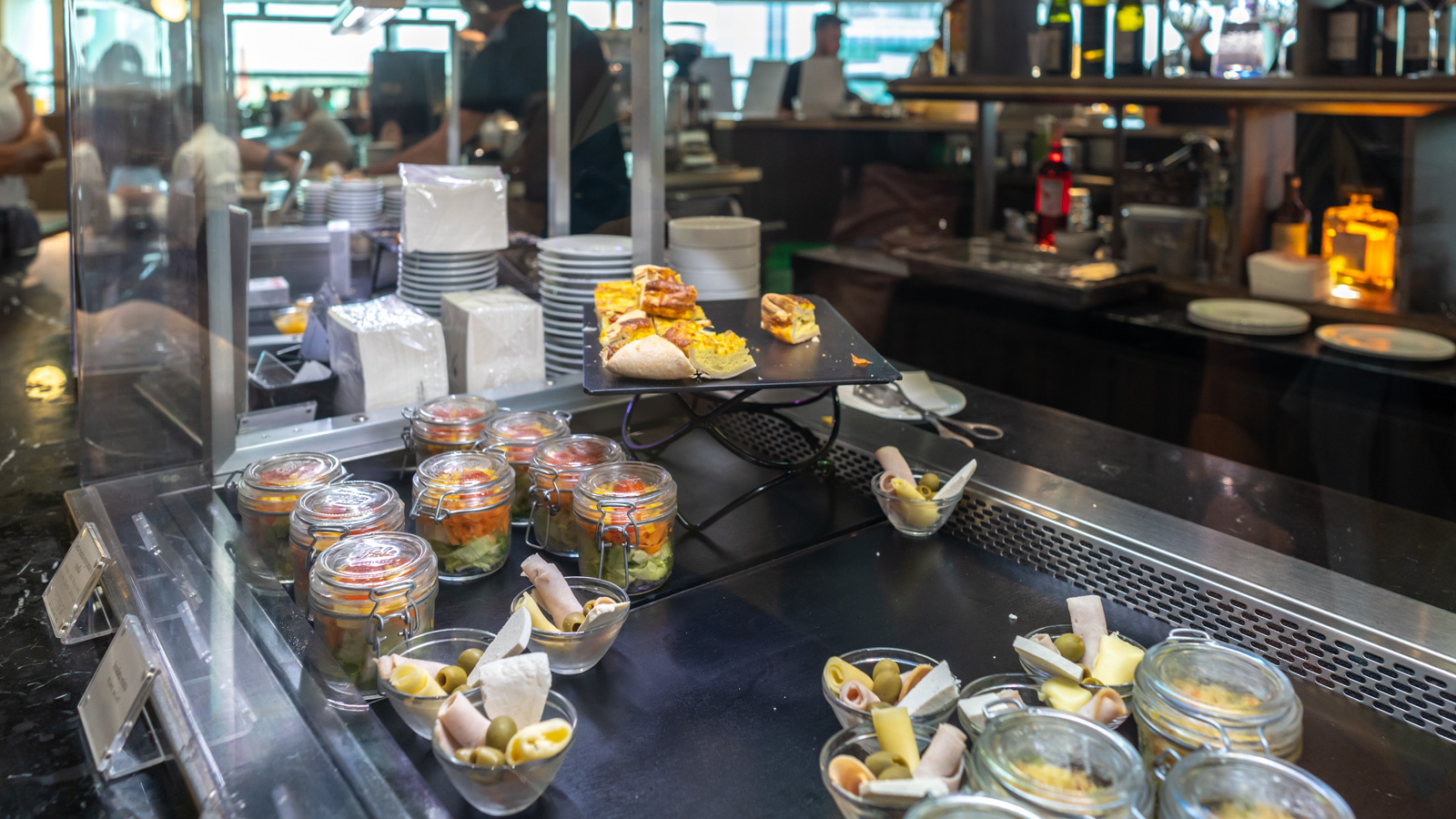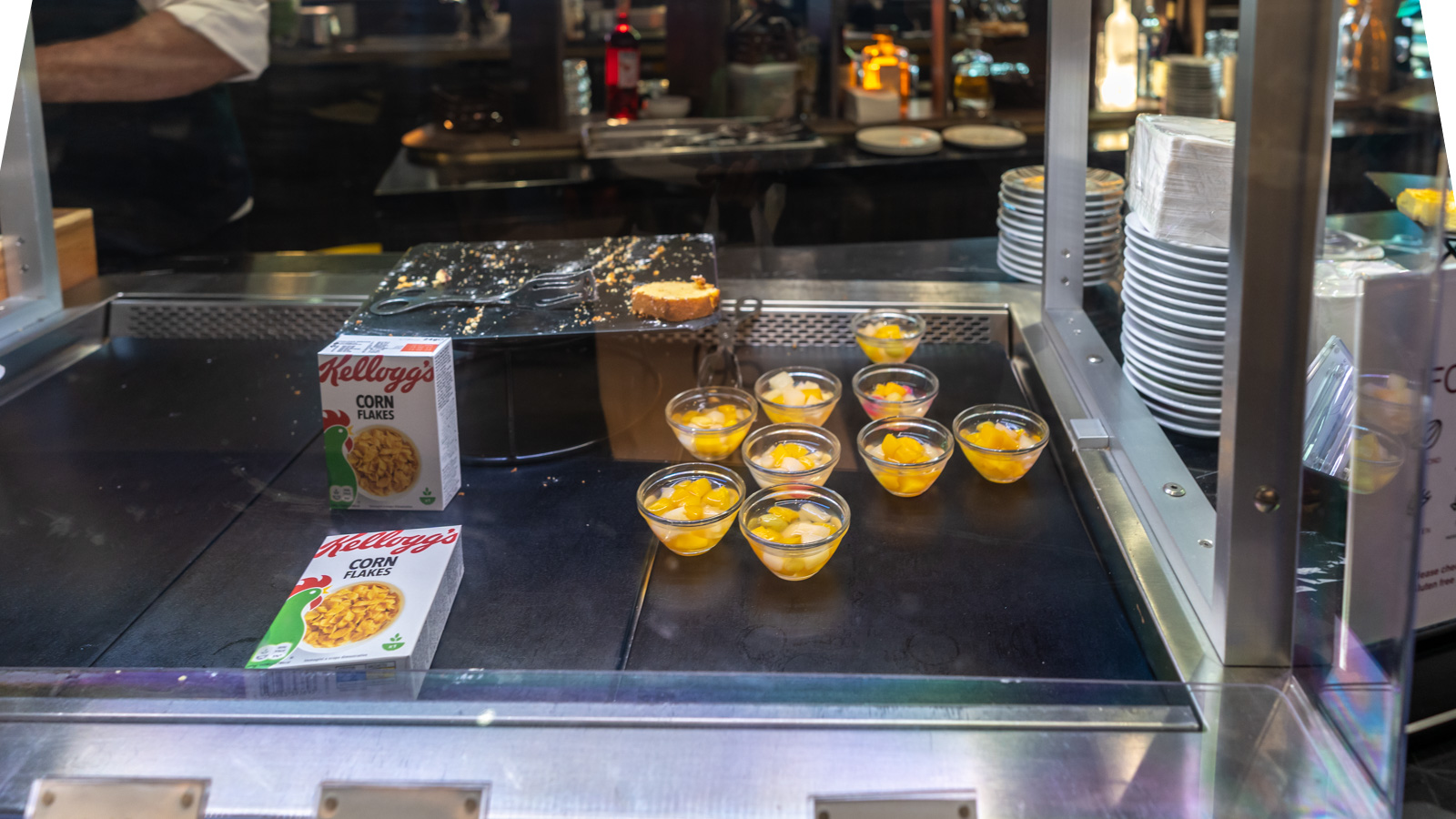 I hear that from lunchtime onwards, the lounge serves up classic Italian fare such as pizza and pasta. If only the Qantas flight to Perth departed later in the day…
Beverages
All passengers in the lounge can enjoy complimentary soft drinks, beer and tea/coffee. Soft drinks and coffee can be self-poured from machines on the side of the lounge, while the beer on tap at the bar is Peroni Nastro Azzurro.
Premium drinks are chargeable – spirits cost €5-8 a shot, while most cocktails are reasonably priced at €6 (~AU$8.75). Glasses of wine are also €6, while a full bottle goes for €25-€45, depending on the variety.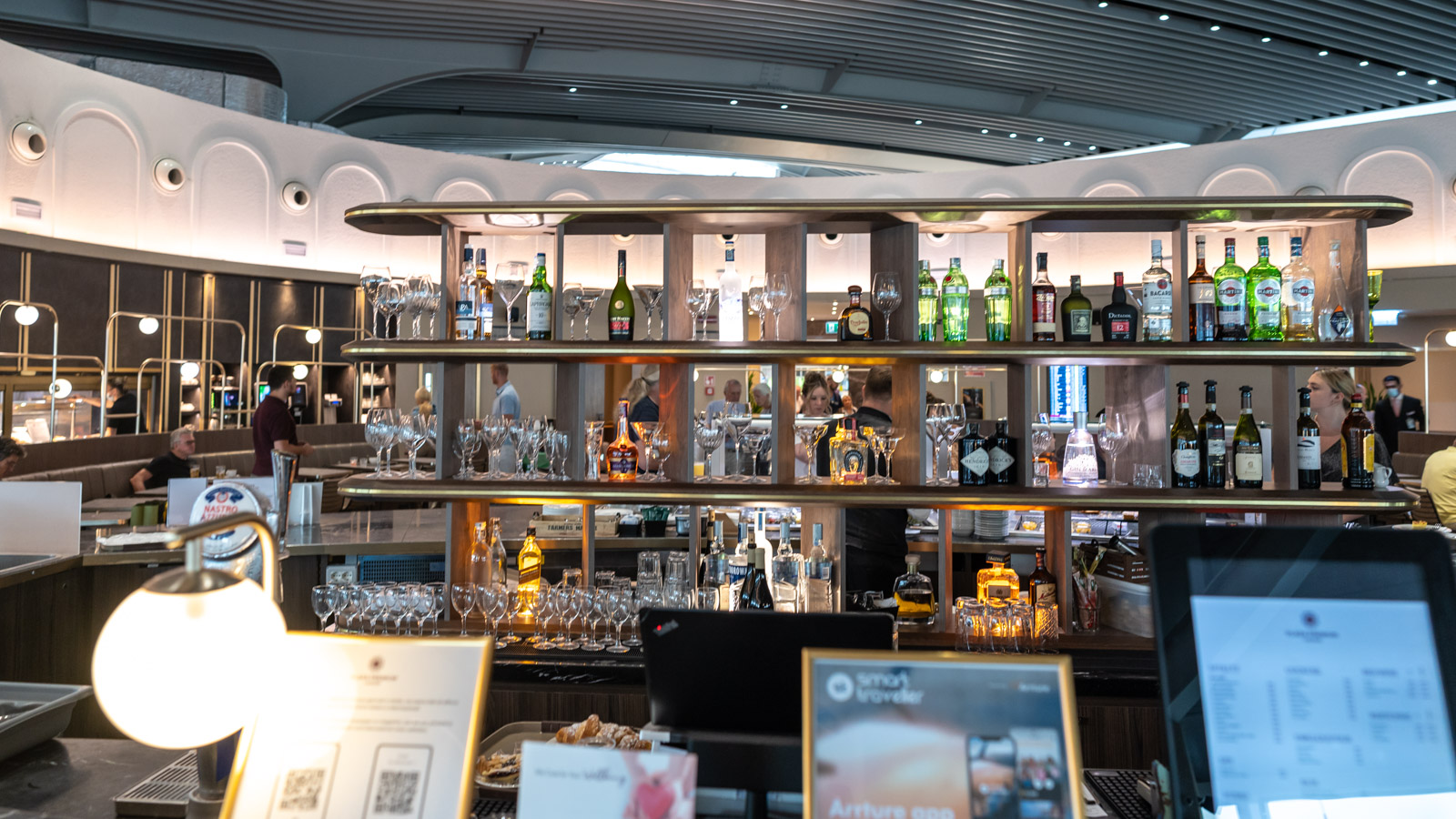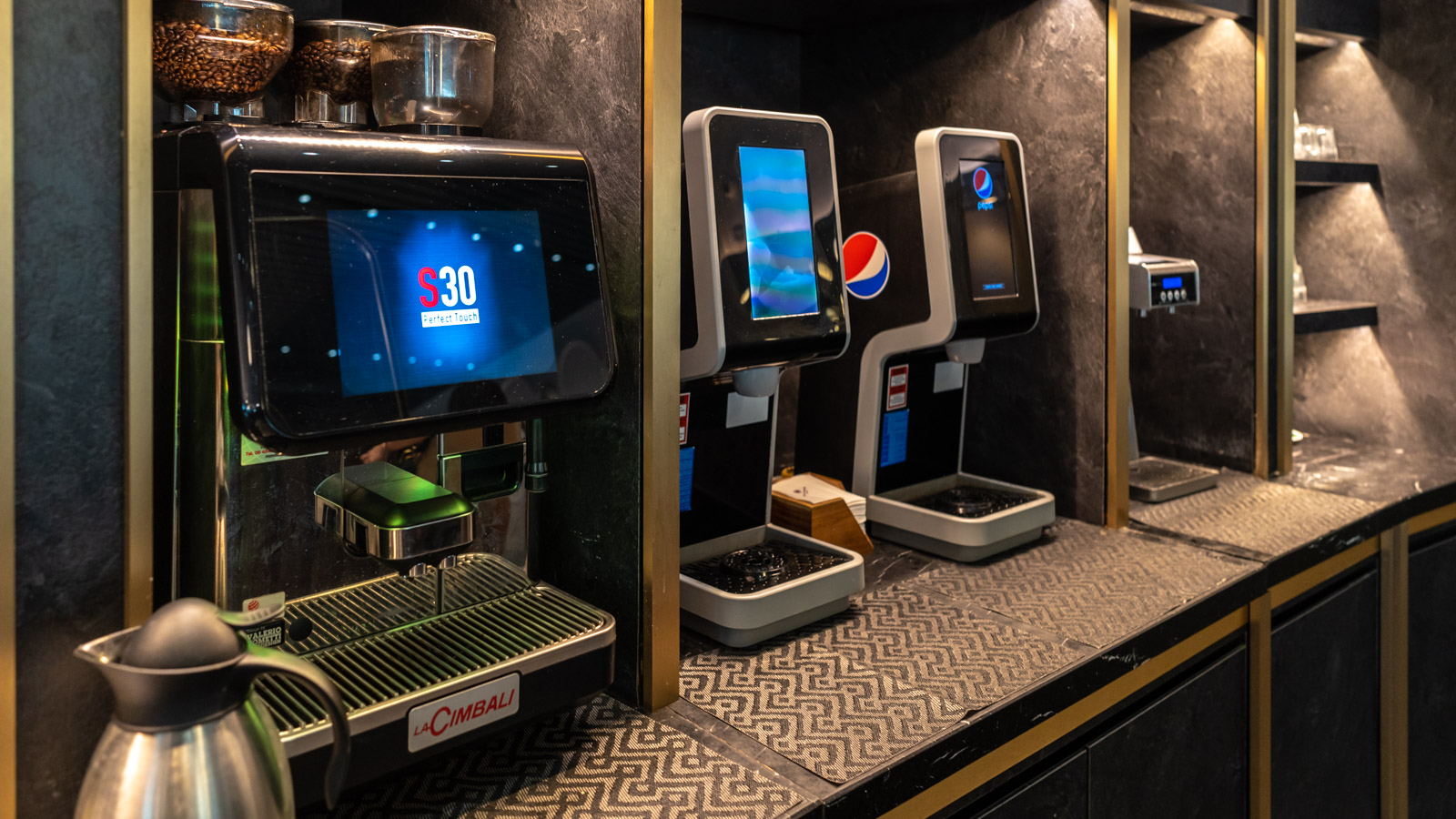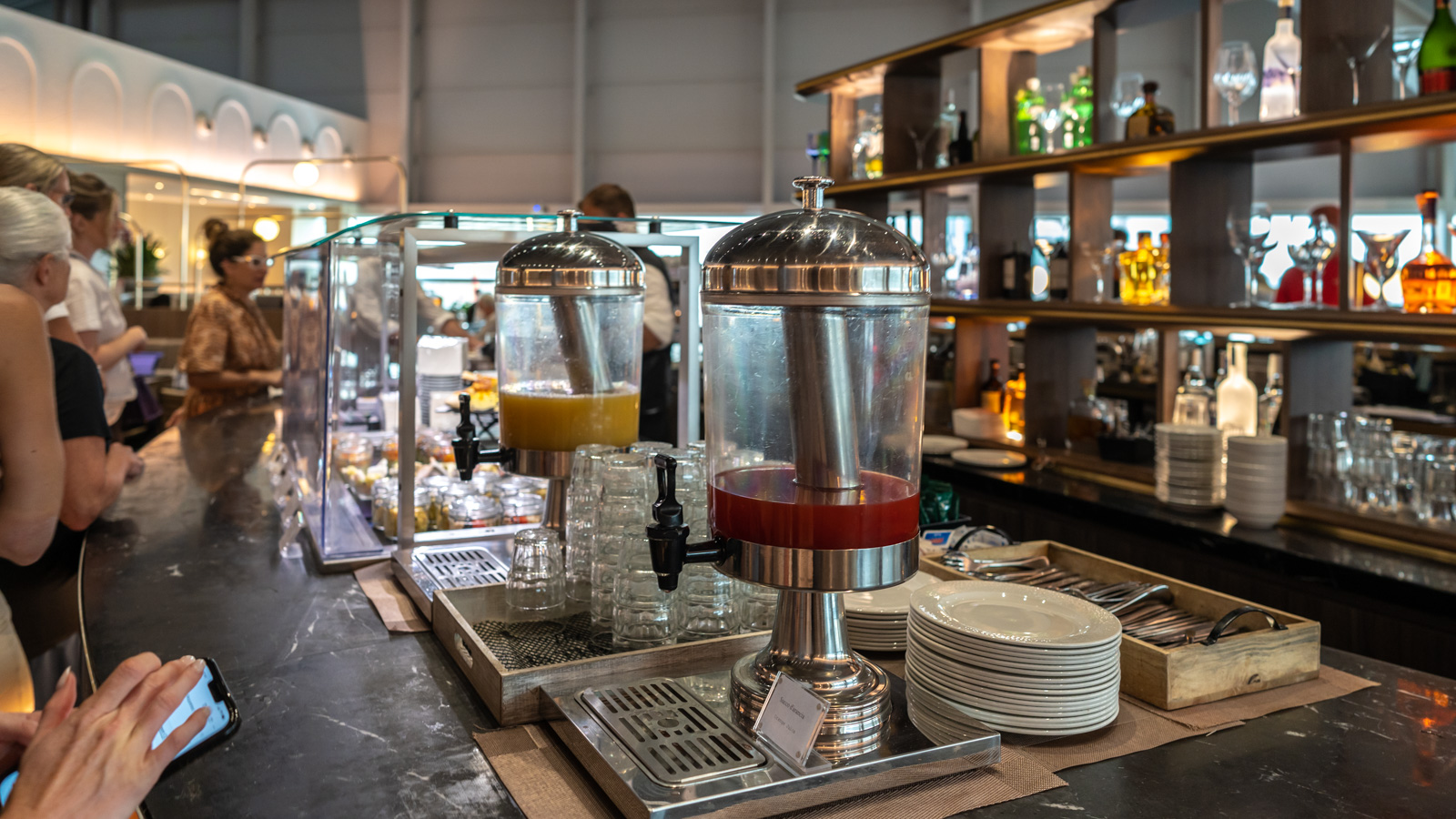 Amenities
While the nearby British Airways Lounge disappoints in not having shower or bathroom facilities, the Plaza Premium Lounge has no such problems. In fact, I enquire about a shower when I first arrive at the lounge. The helpful staff member on the desk checks if one is available, and then reserves it for me so I can go freshen up straight away.
The shower suites are well-designed, while bathroom products come from a local brand called Essenzialmente Laura – a popular perfume shop with an outlet in Rome. Fresh towels are already in place when I arrive, and the bathroom is clean.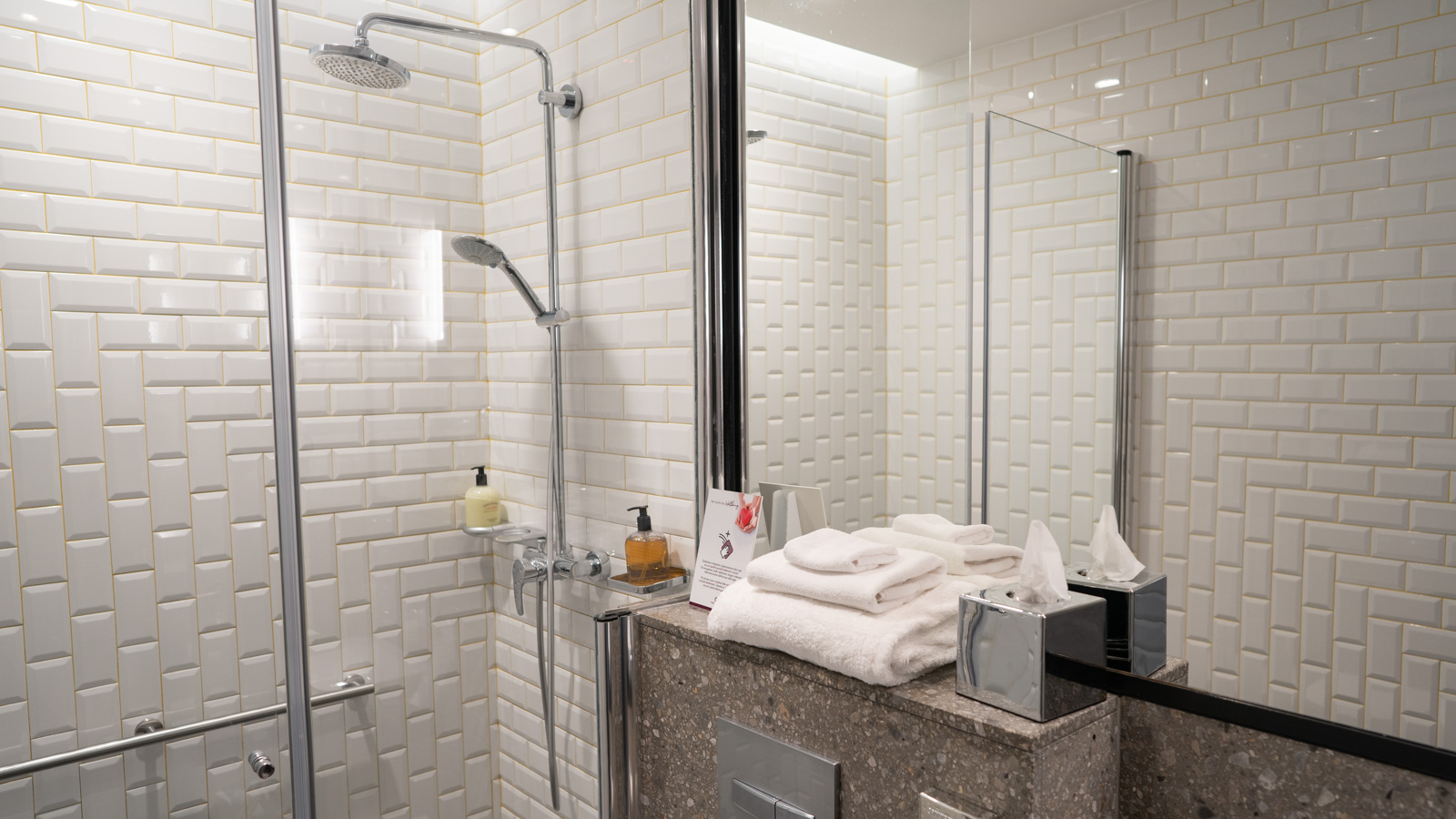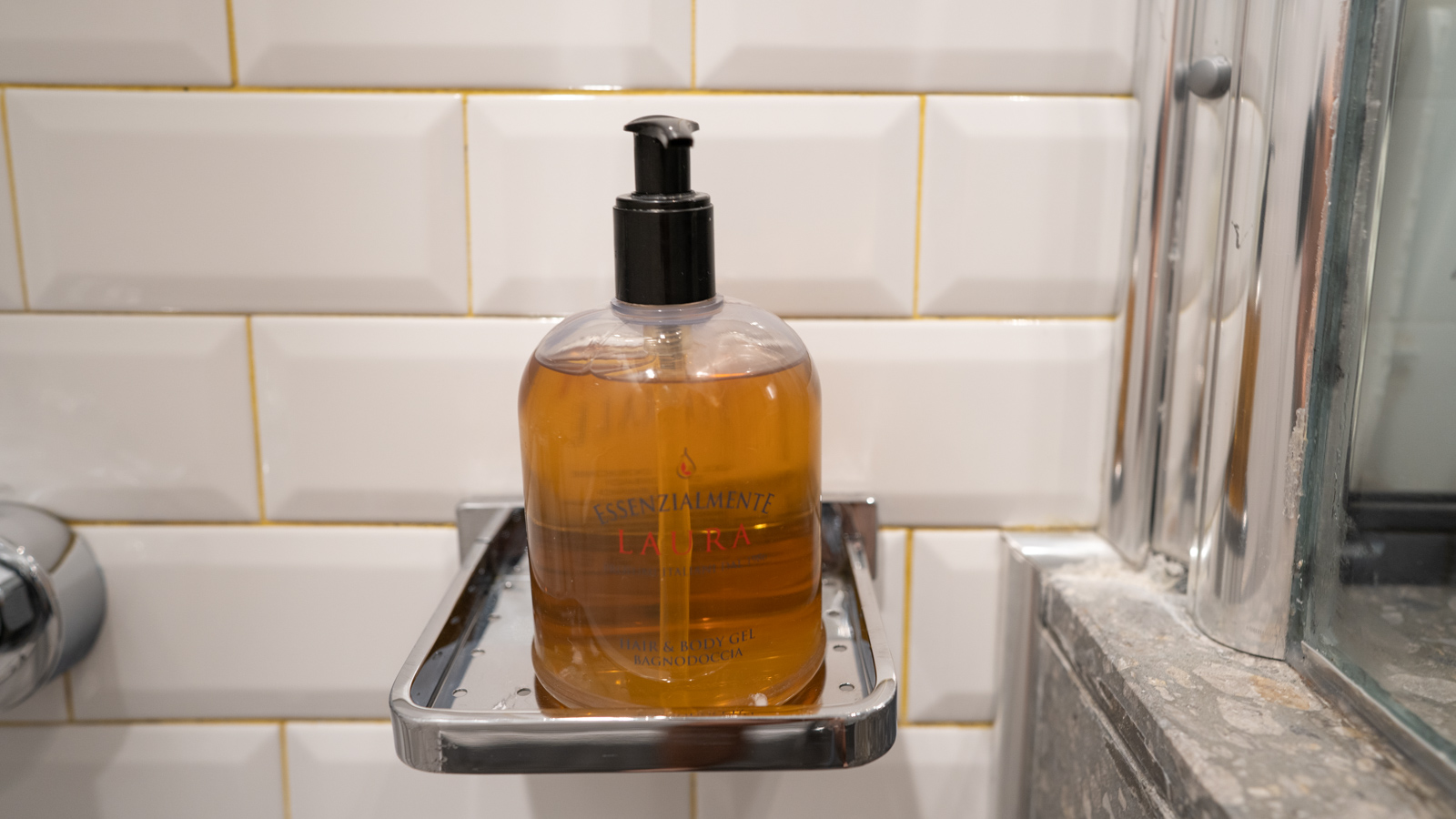 As expected, there are plenty of power points around the lounge. Most are located in the honeycomb pods and at the window seating, though you'll also find some outlets in the dining area. The free WiFi is also reasonably fast, with no noticeable dropouts.
Lounge access options
Complimentary credit card access: American Express Platinum and Centurion Card Members have free access to this lounge before any flight.
Class of travel: Business and First Class passengers on contracting airlines including (but not limited to) Qantas flying QF6 to Perth and on Royal Air Maroc.
Airline frequent flyer status: Eligible status members of Qantas (Frequent Flyer Gold and higher) can access this lounge when departing on QF6 to Perth. Eligible status members of other contracting airlines may be eligible – check with the airline.
Alliance frequent flyer status: Eligible oneworld members (Sapphire and Emerald) can access this lounge when departing on QF6 to Perth. Elite alliance members of other contracting airlines may be eligible – check with the airline.
Lounge membership program: Qantas Club members can access this lounge when departing on QF6 to Perth. Members of Smart Traveller may be able to buy passes/memberships or use Arrture Points towards lounge access. DragonPass members may also use passes or memberships to access this lounge.
Day pass: Pre-book entry online or at the door. Rates start from €39.6 (~AU$58) for two hours of access.
Note that the list of partner airlines that use the Plaza Premium Lounge in Rome may change over time. Consult with your carrier to see the latest lounge access policies. Plaza Premium is also no longer partners with Priority Pass.
Summing up
Plaza Premium's lounge in Rome is a great example of when an independent lounge mostly gets it right. The food is high quality and the amenities meet the needs of international travellers. My only main criticism is that certain drinks cost extra – it would be nice to get some basic spirits included, for example.
The lounge was quite busy, though not uncomfortably full, before my mid-morning flight to Perth. I probably wouldn't pay to enter, but I'd be quite happy relaxing here if my boarding pass or credit card unlocked access to the Plaza Premium Lounge in Rome.
Also read: British Airways Lounge Rome Review →
Photography by Brandon Loo, who travelled at Point Hacks' expense. He visited the lounge as passenger. Featured image courtesy of Plaza Premium.
Plaza Premium Lounge, Rome
was last modified:
September 7th, 2022
by