In October 2018, an avid Point Hacks reader offered me a free night at this luxurious five-star property in Manhattan.
They were booking a four-night stay using Marriott Rewards points and didn't want the free fifth night on their award stay to go to waste—they were off on a cruise that day. It just so happened that I was planning to be in New York at that time, so I jumped on this slightly left-field offer. That Point Hacker knows who they are, so if you are reading this, thank you for your generosity.
Their only stipulation was that I write a review of the hotel for the site for the benefit of other readers, so here it is. Just note that I wrote this review from the point-of-view of if I had redeemed my own points for the stay rather than receiving a freebie—otherwise, I would have given it tens across the board!
Research & booking
The St. Regis New York is ranked #58 out of almost 500 hotels in New York on TripAdvisor, which is lower than I would expect of a brand of this calibre.
Due to the merger of SPG into Marriott Rewards, this will be a Marriott Category 8 property from 2019, costing 70,000/85,000/100,000 Marriott Rewards points per night (off-peak/standard/peak). However, until 31 December 2018, this property can be booked at the Category 7 price of 60,000 Marriott Rewards points, even for stays into the future.
Outside of peak travel periods, rooms start at AU$1,100/night, meaning a points redemption is the preferred method for most of our readers.
Like at an increasing number of hotels in the city, a mandatory US$50 daily destination fee is added to award stays, which can be used on:
$50 Food & Beverage Credit (excludes mini bar; I chose this one)
$50 Laundry or Dry Cleaning Credit
$25 Fodera Hair Salon Credit (excludes manicures)
Complimentary High-Speed Internet Access, Unlimited Local, Long Distance and International Calls
Two Museum Tickets per day to either MoMA or The Metropolitan Museum of Art
Read our guide to redeem Marriott Bonvoy Points for hotel stays.
The room: Superior Room
I stayed in this base level room, which I found spacious, sleeping in a very comfortable bed with linens that allow breathing.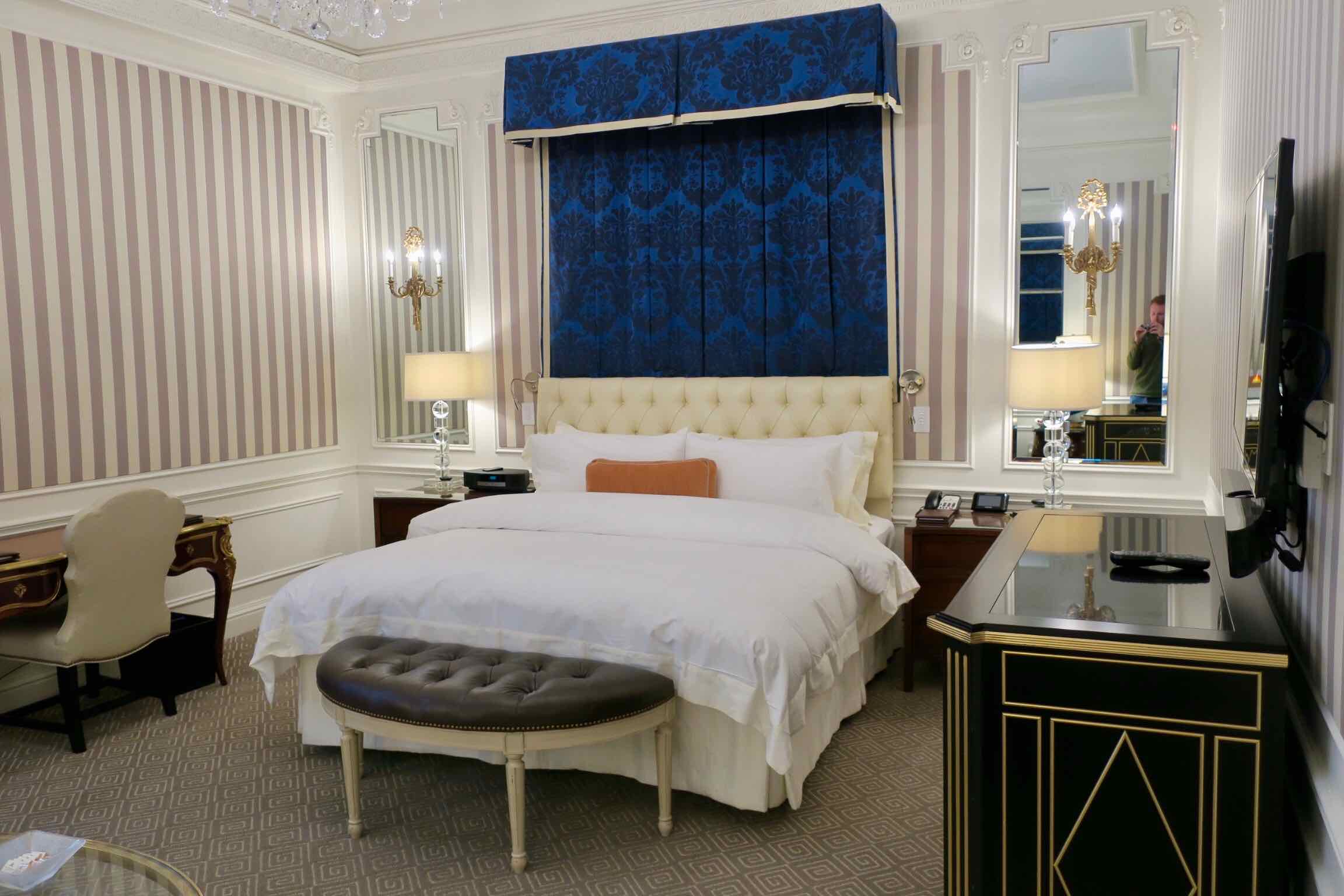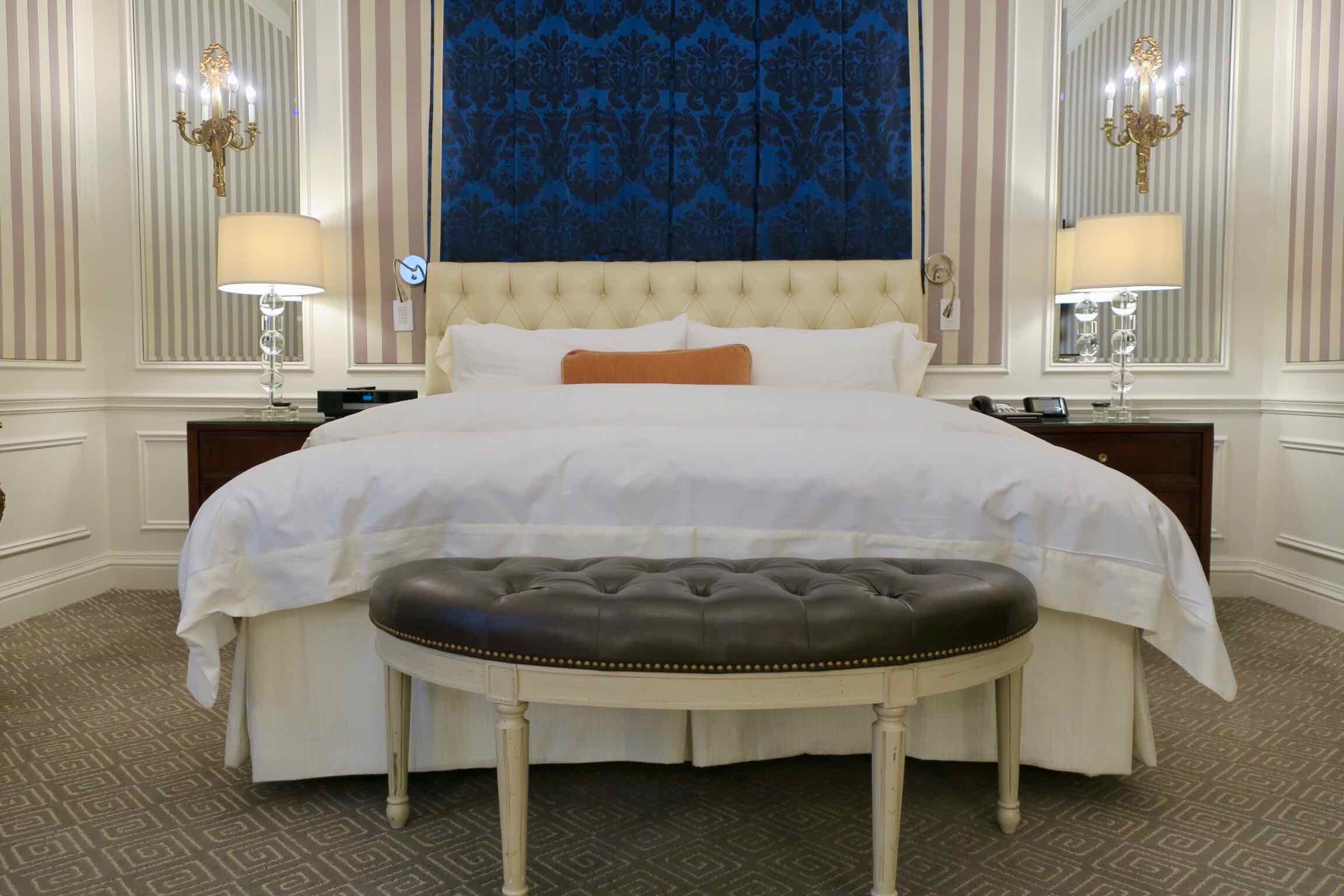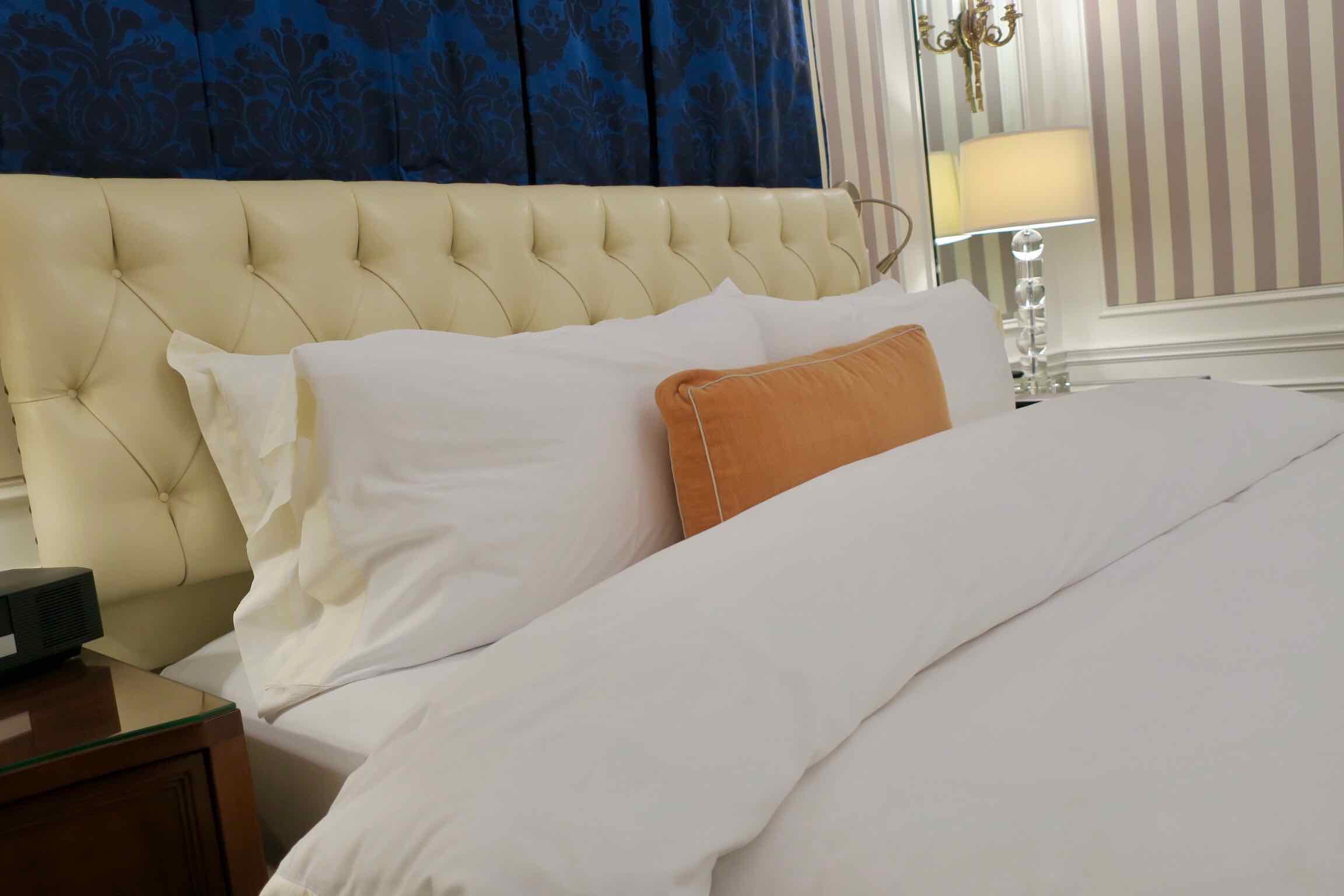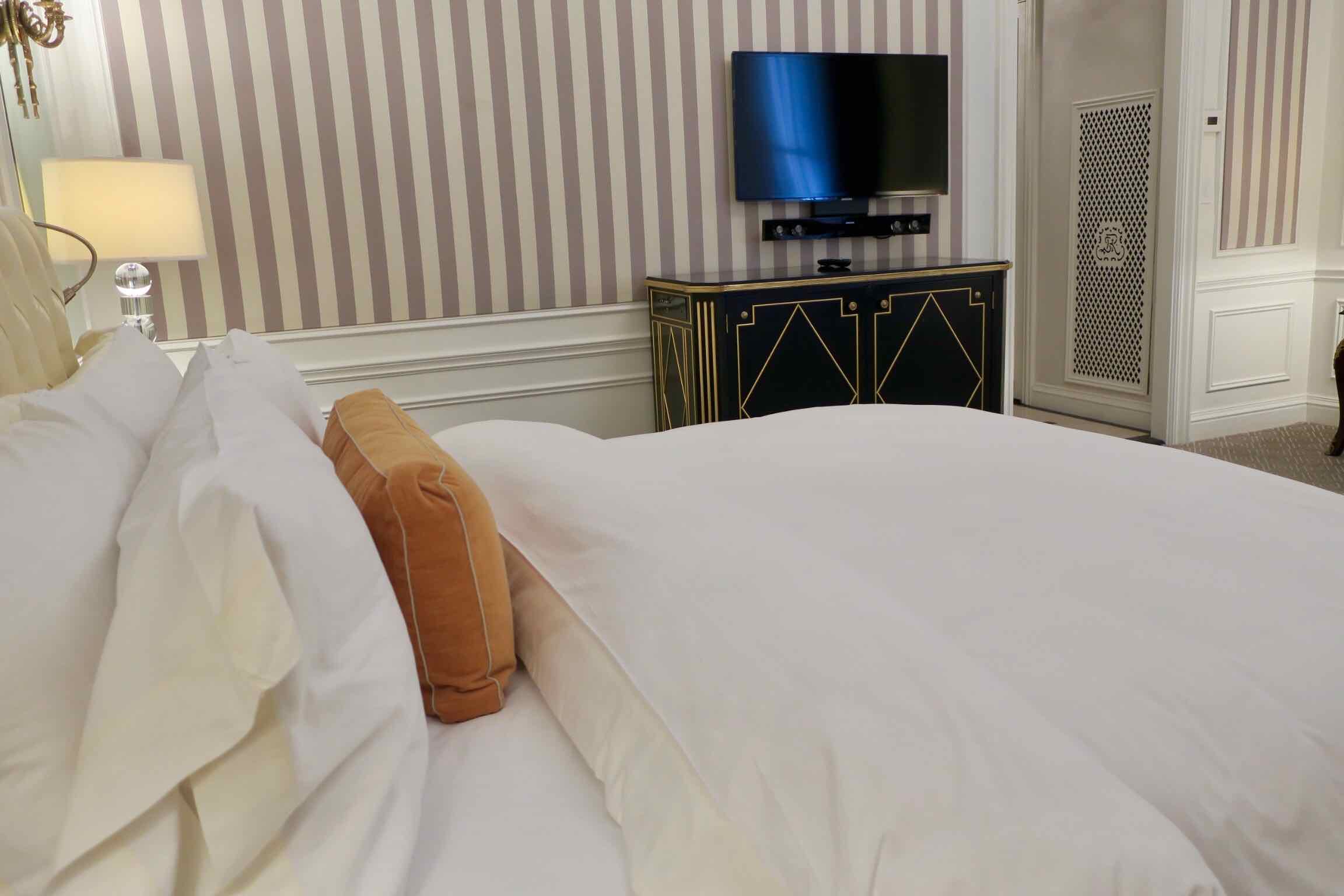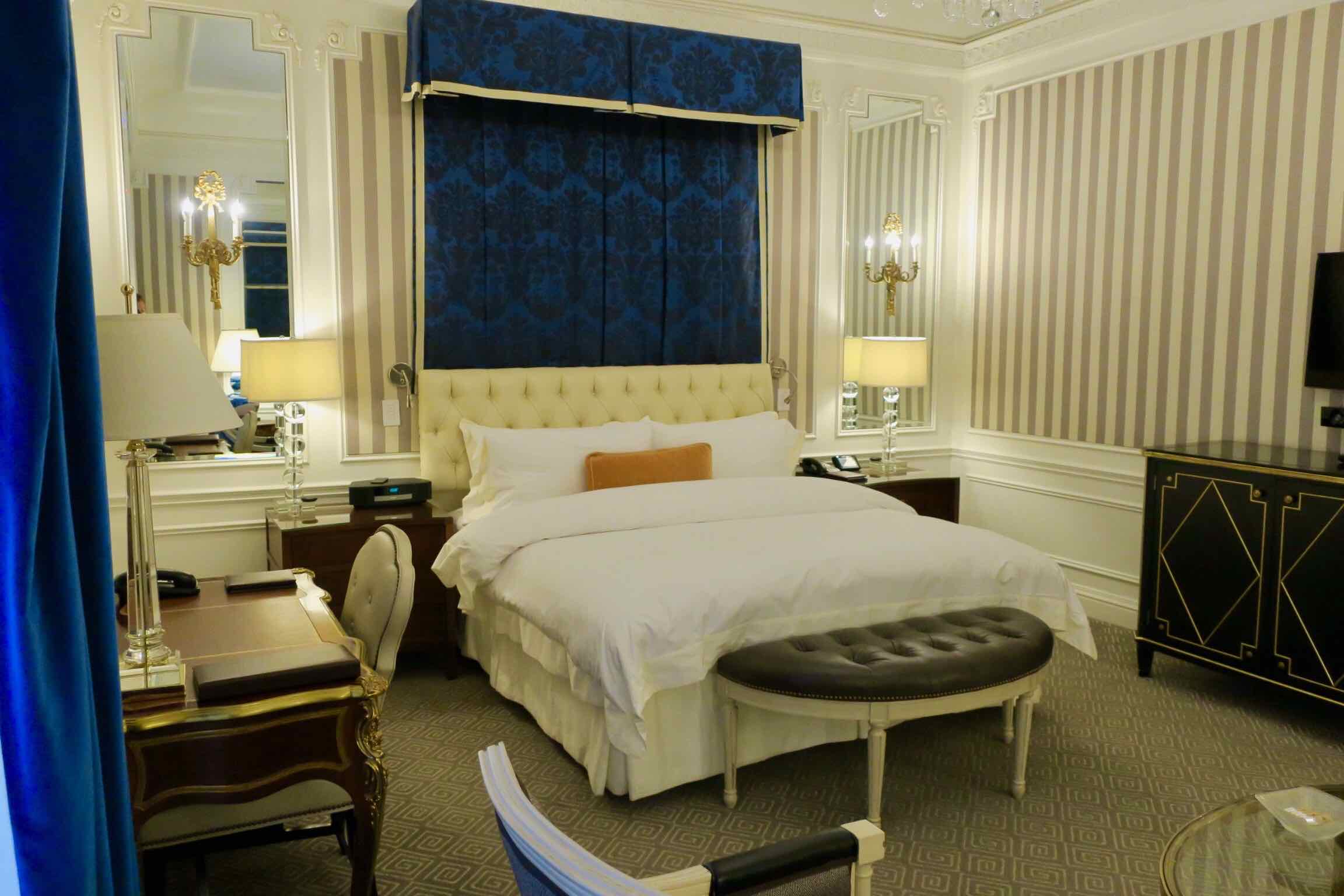 The sofa is great for lounging and entertaining.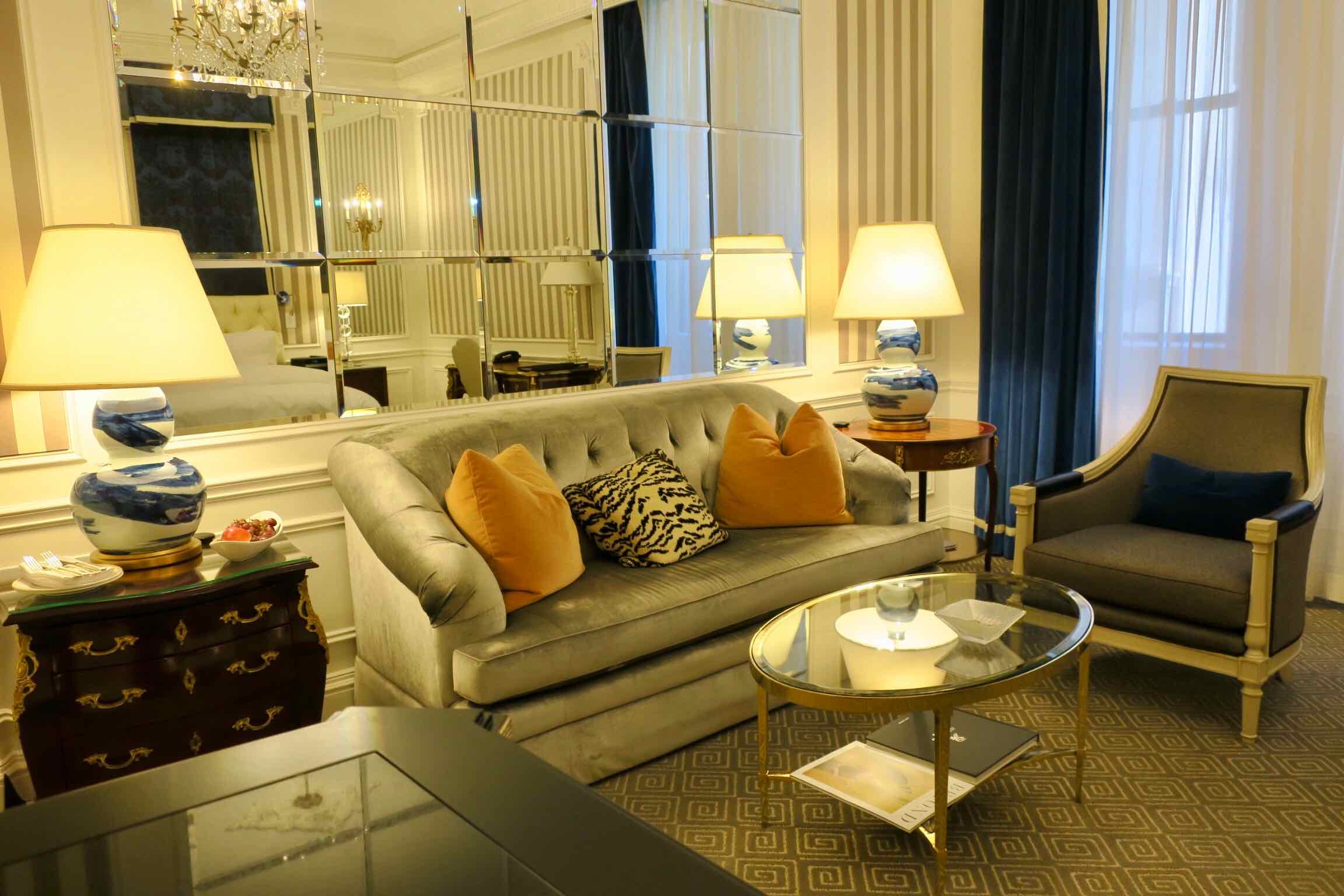 There are luxurious touches around the room.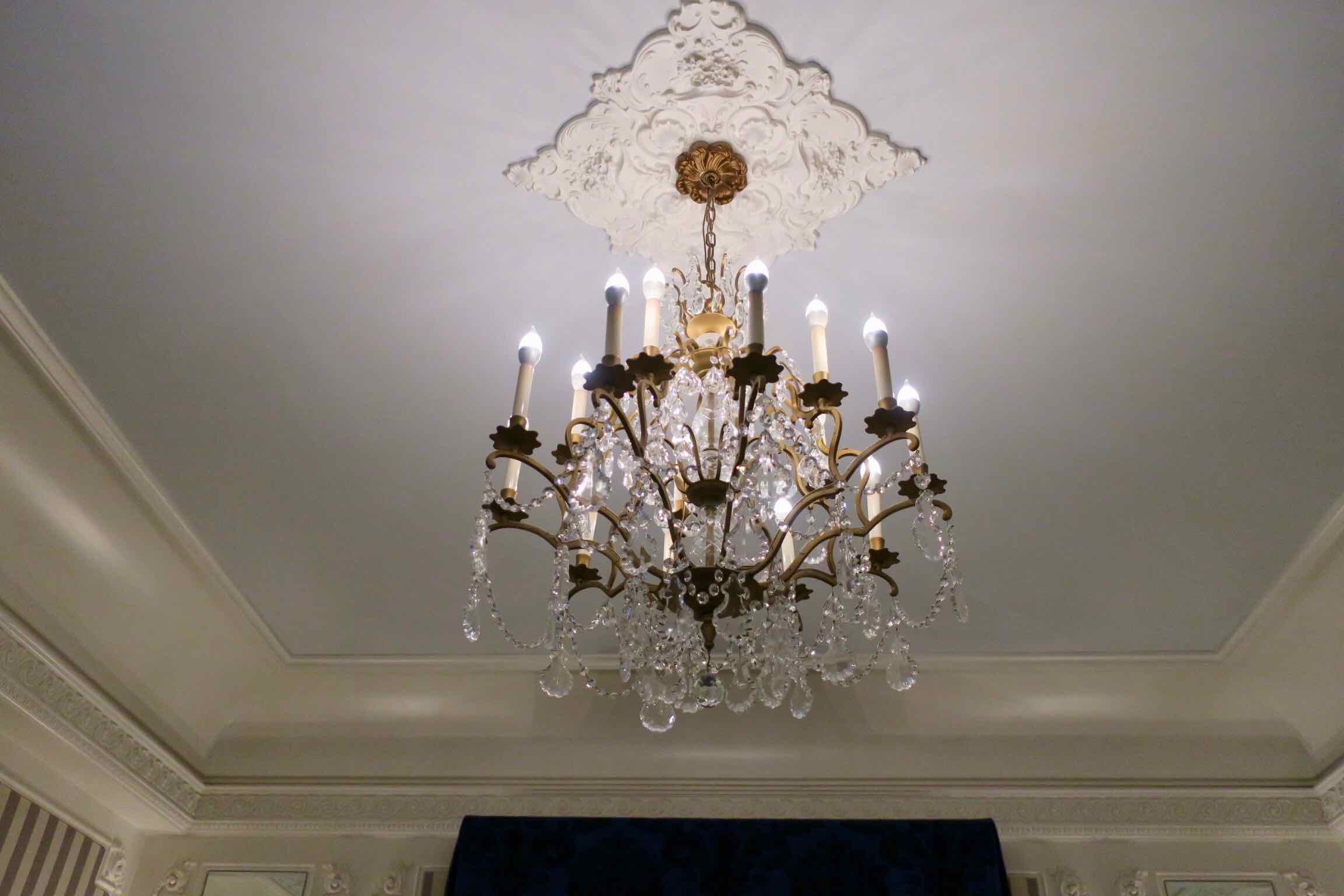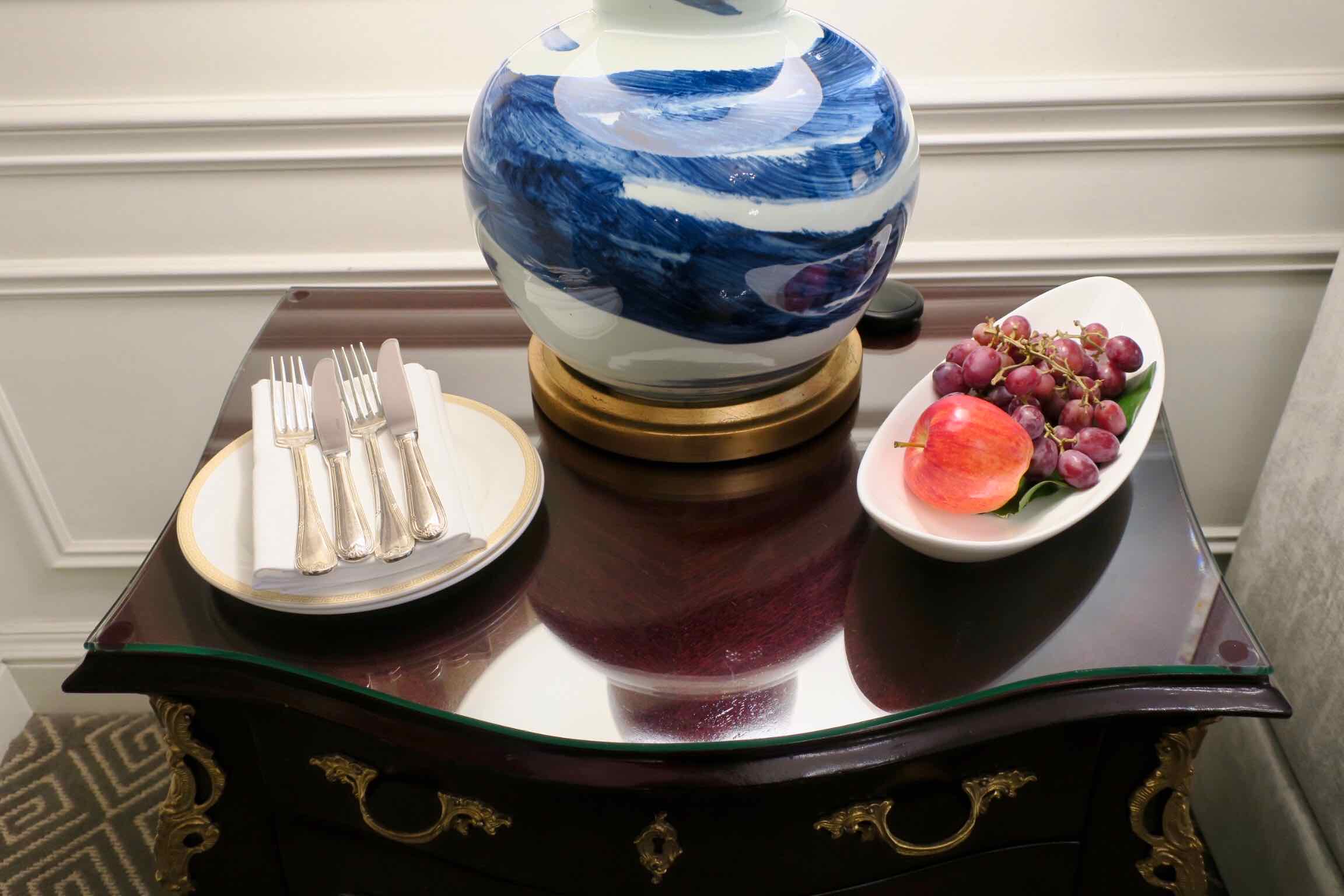 Unfortunately, the views are not attractive.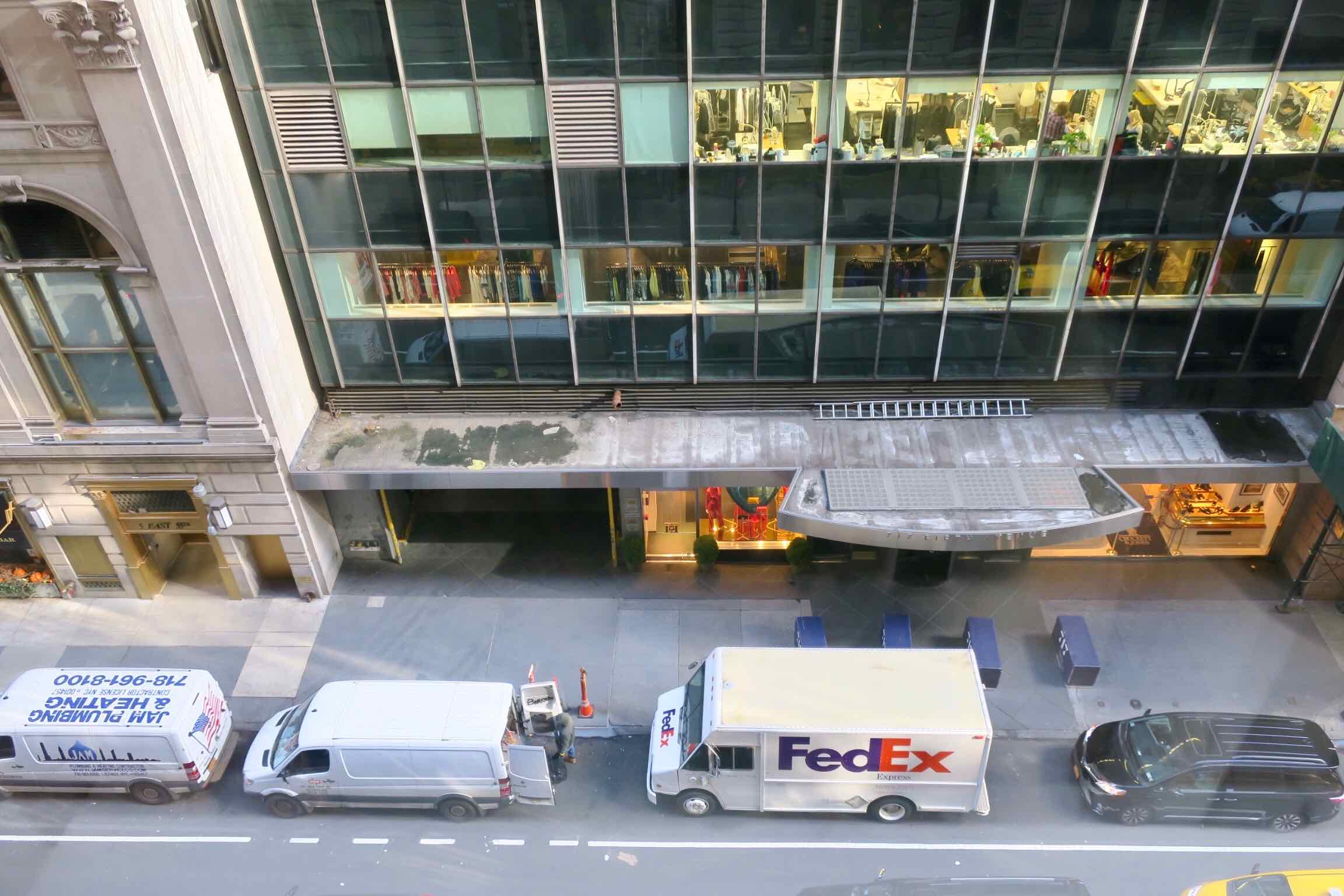 You will enjoy a big bathroom, with a double vanity and separate shower and bathtub. The shower is cramped but has great water temperature and pressure. Unfortunately, my room had a broken bidet.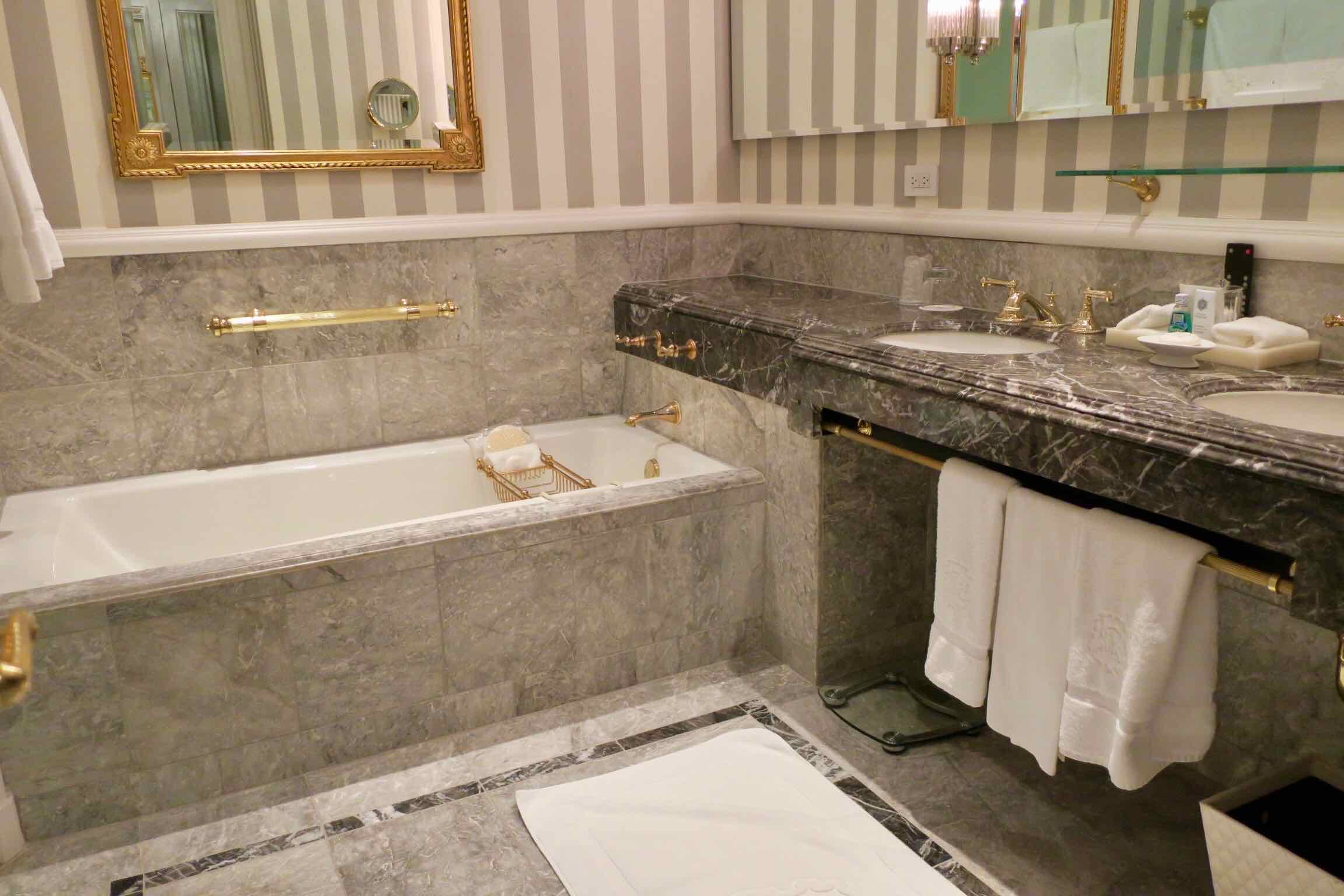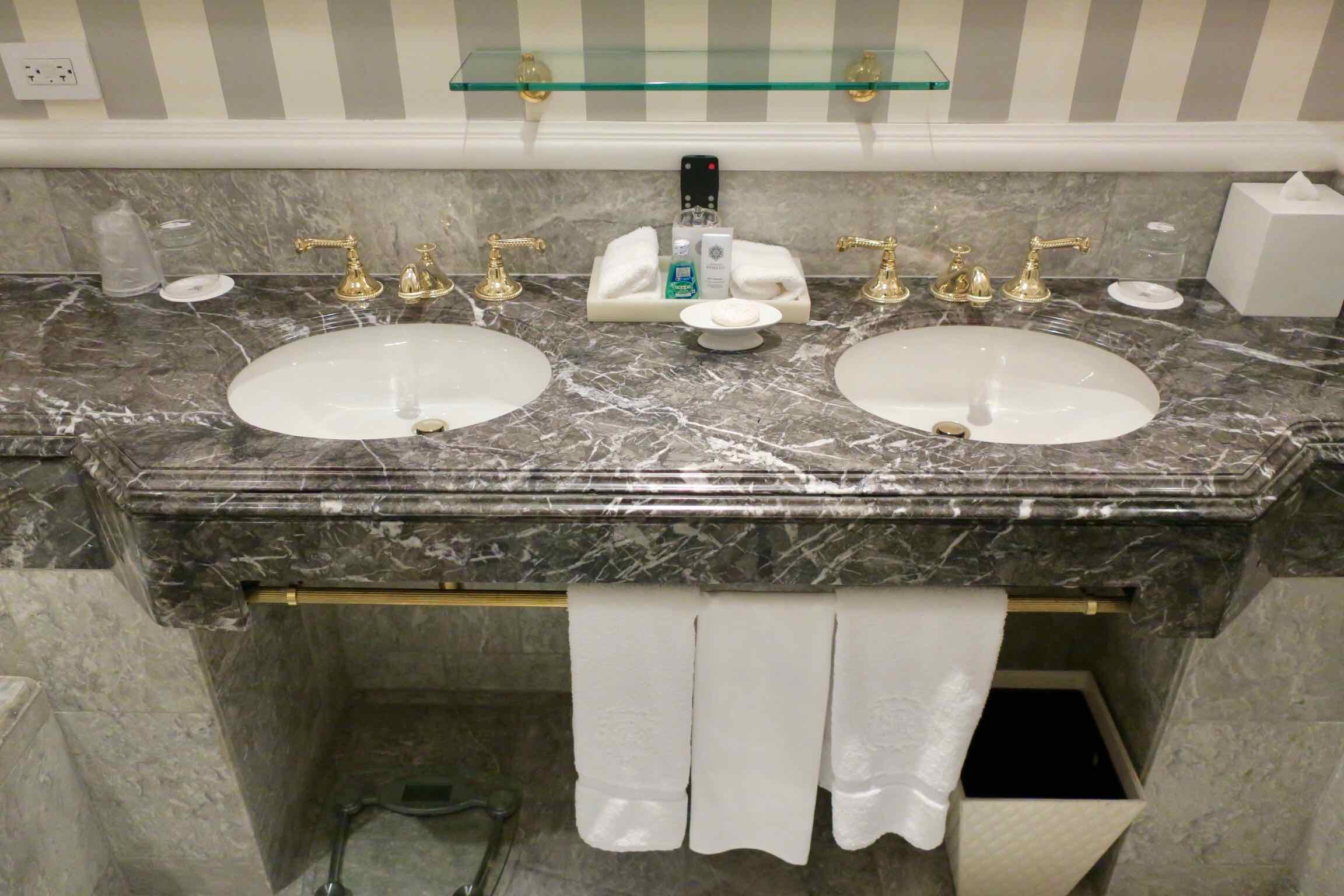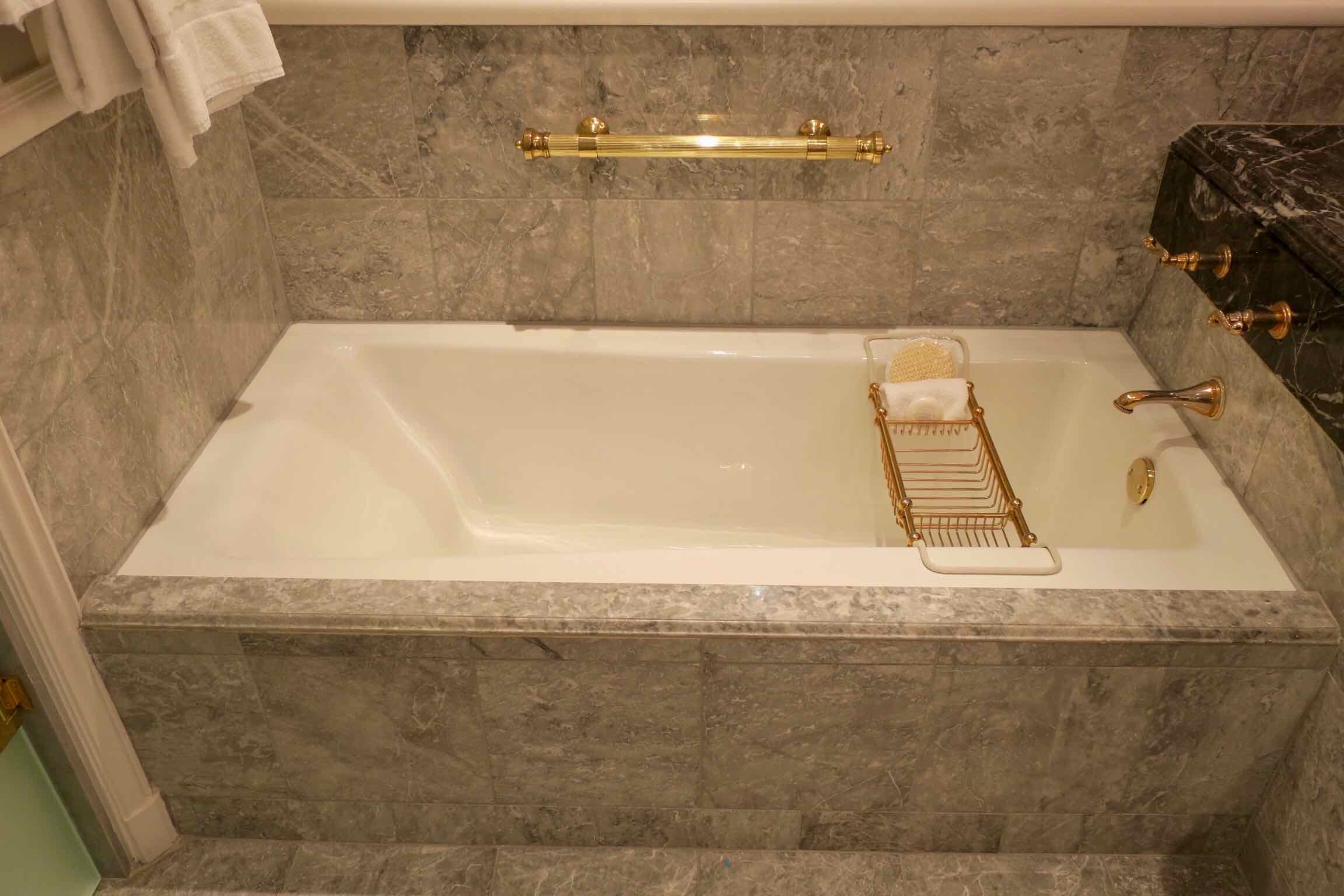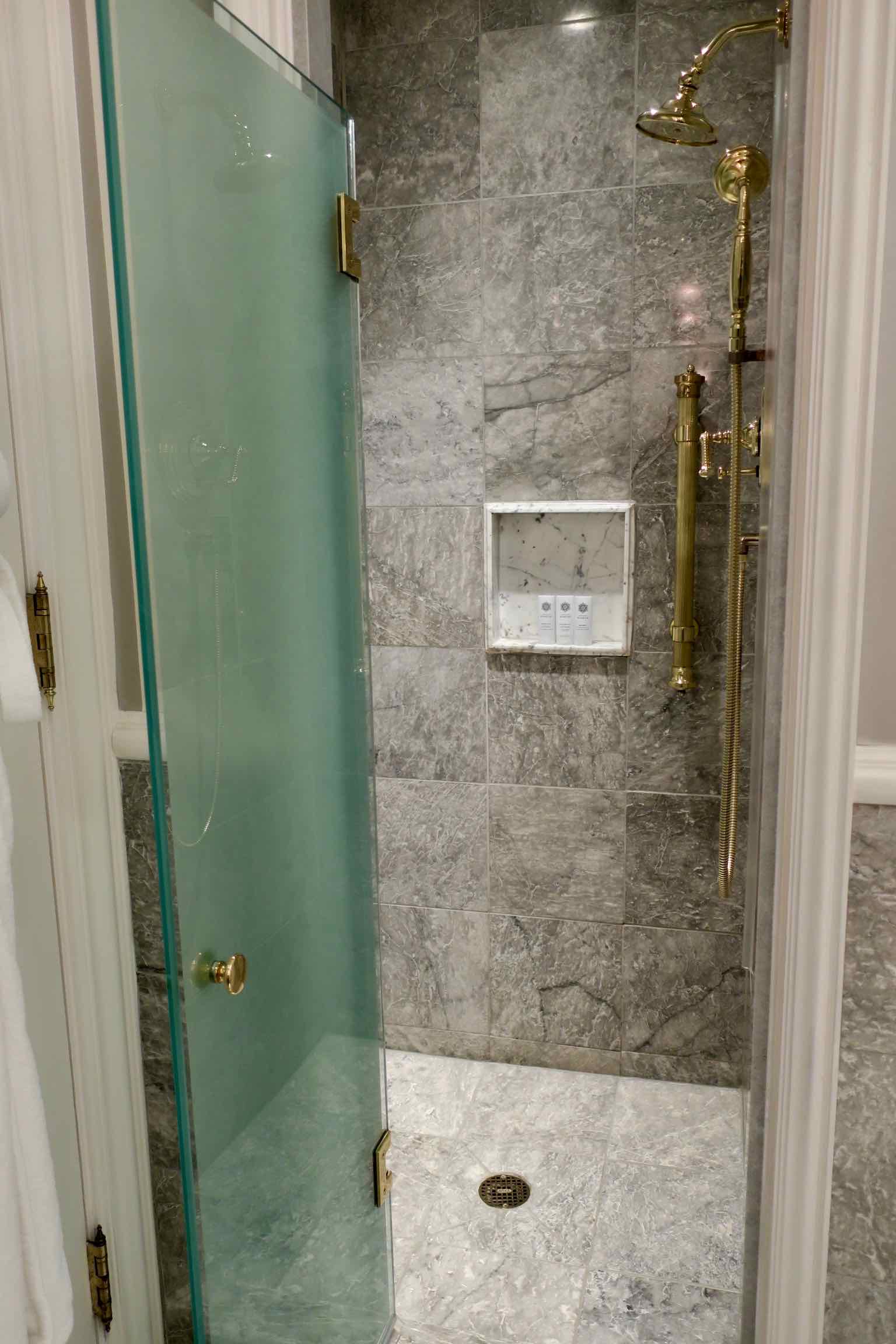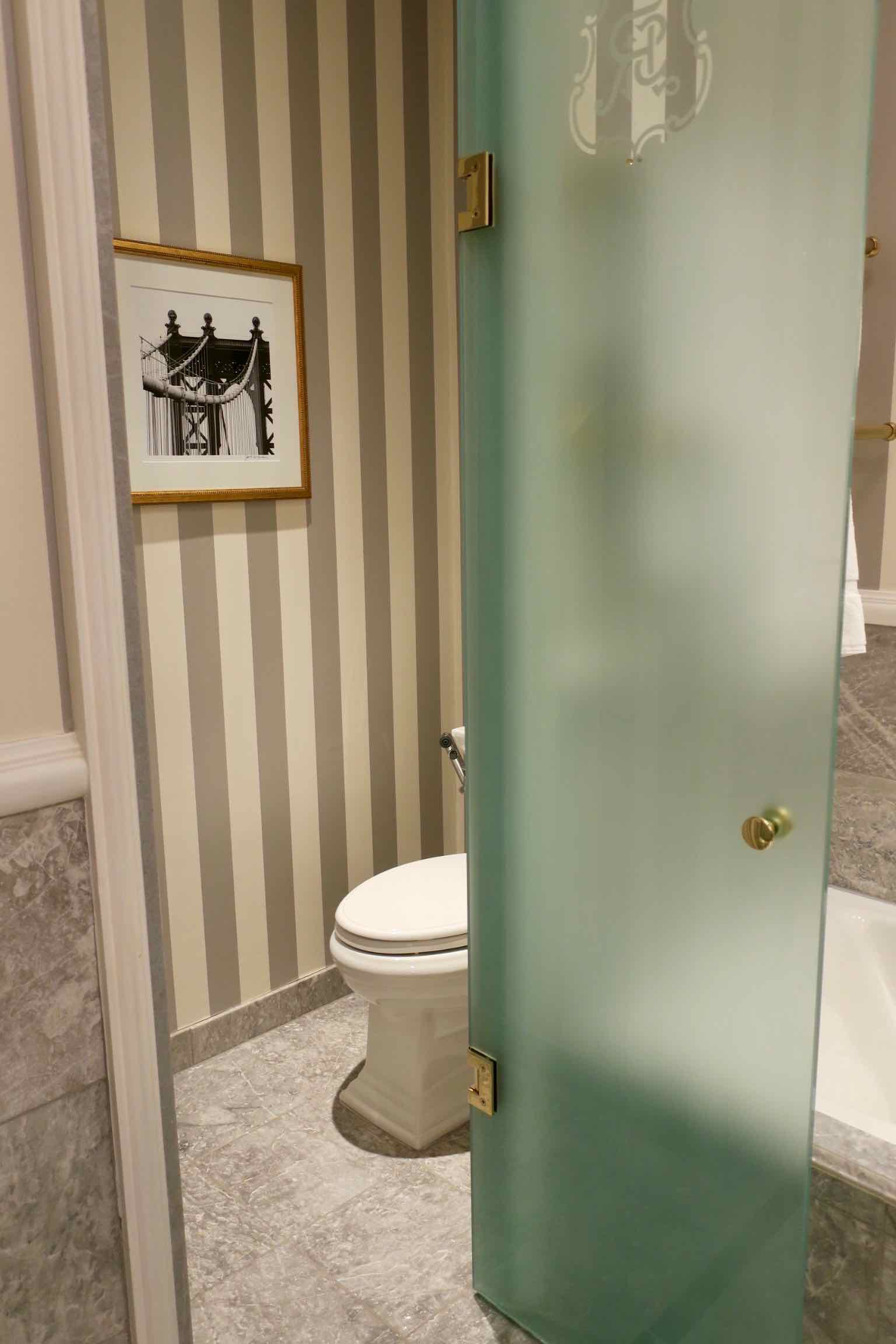 There is lots of room for the storage of luggage.
The hotel
This property oozes New York money.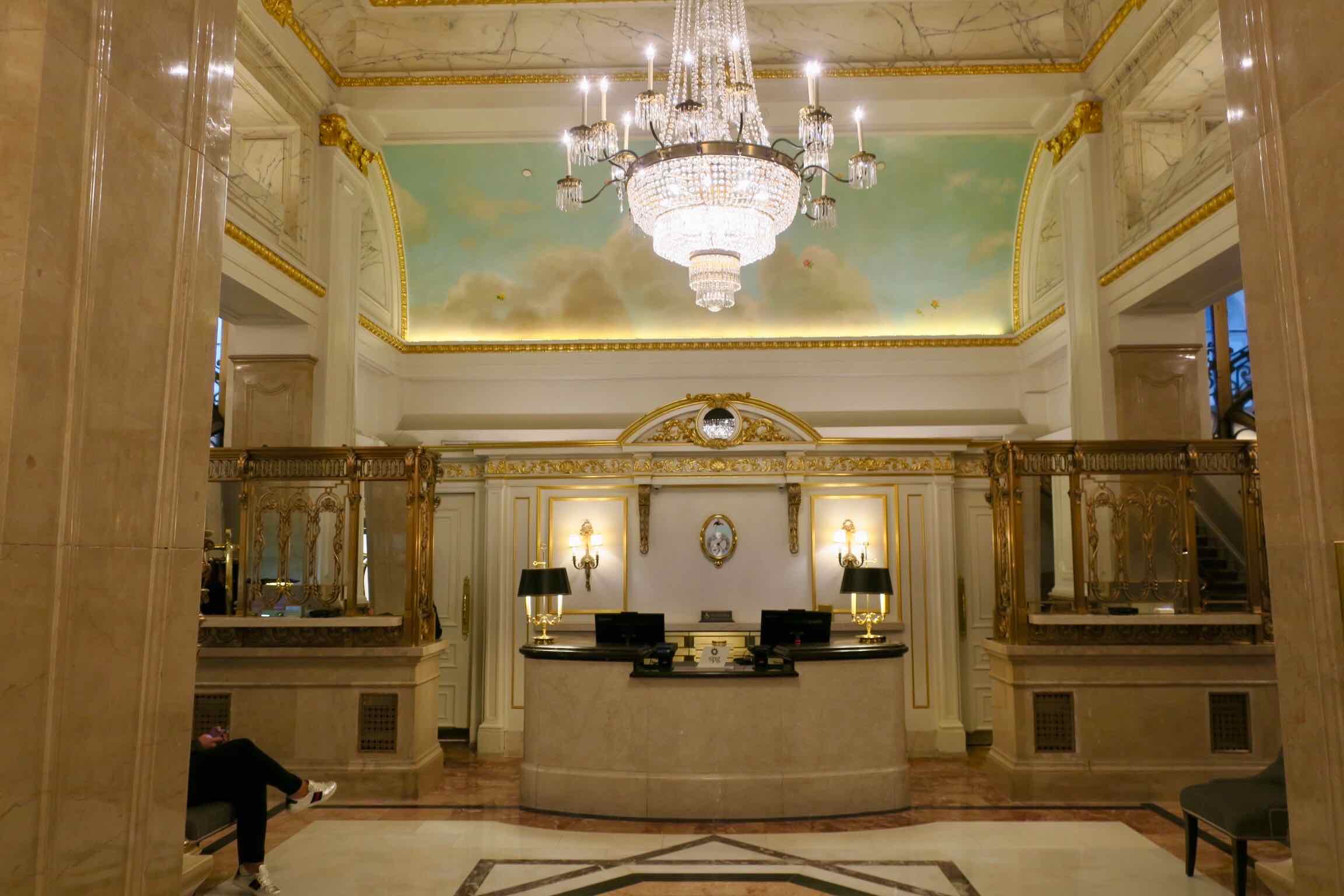 As to be expected in Manhattan, it is a compact and tall building, as evidenced by its narrow staircases.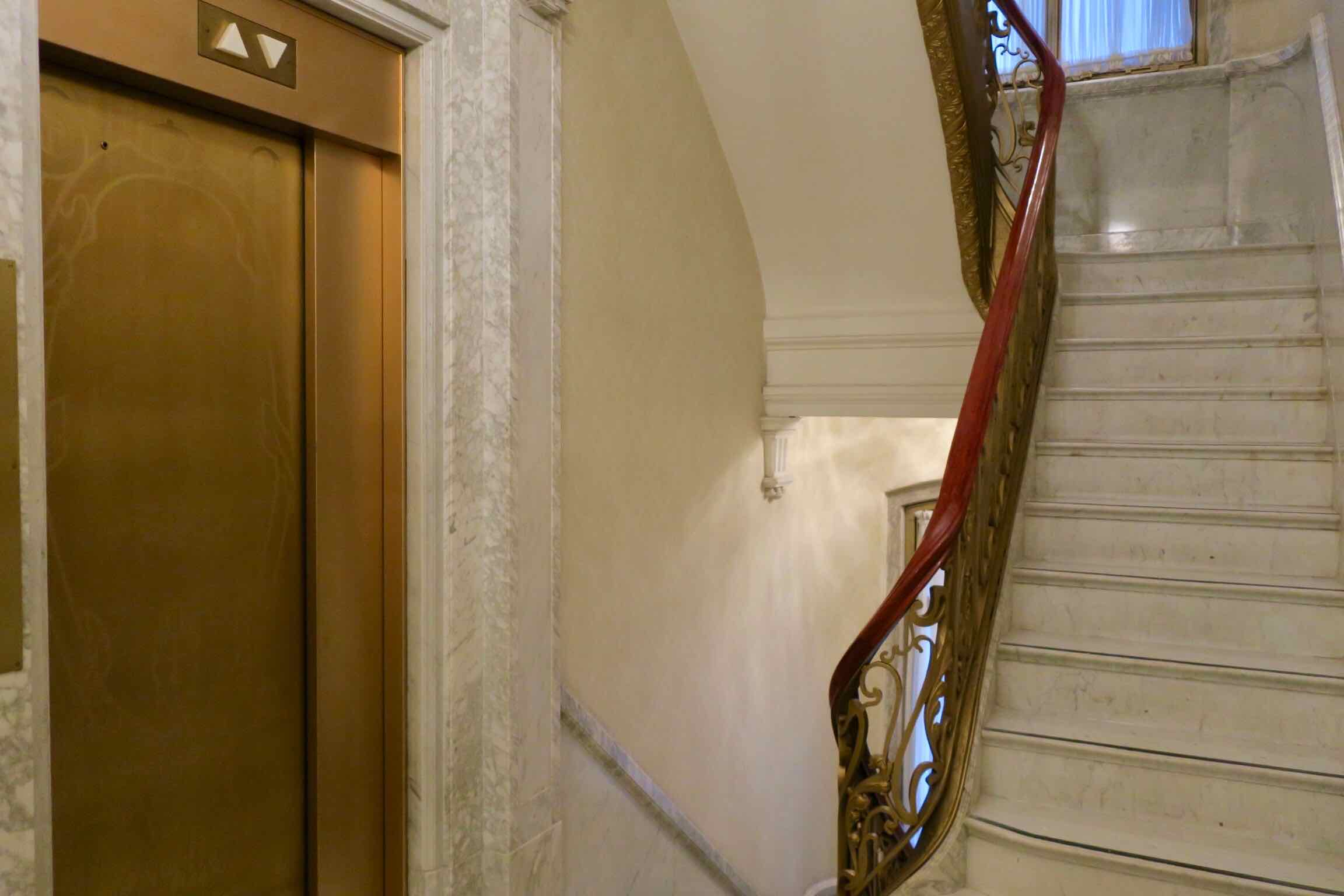 I found the room and corridors to be relatively quiet.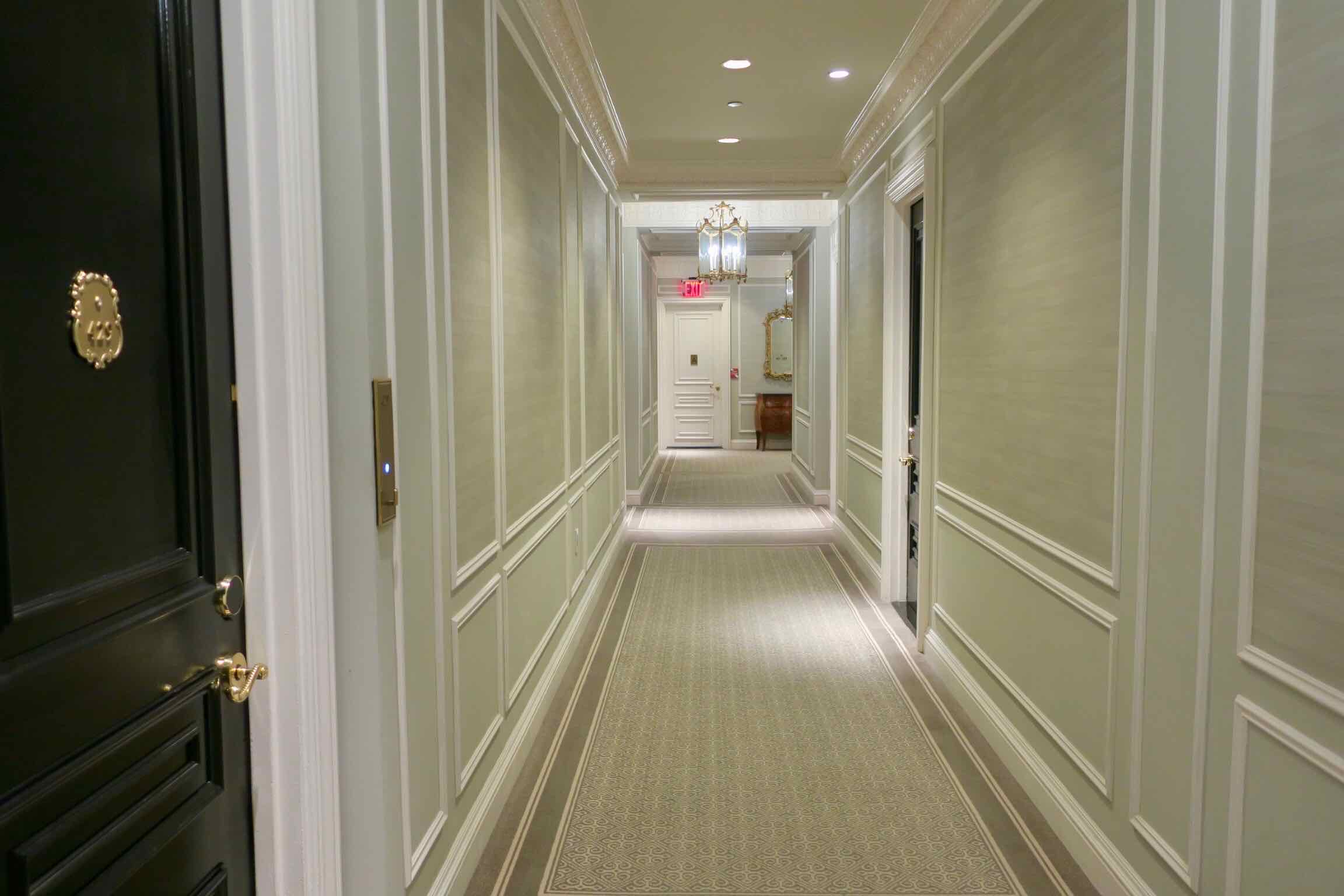 I used my daily destination fee as food and beverage credit at the (very) snobby restaurant downstairs. I received distant and rude service. Overall, I found the customer service at this hotel to be average.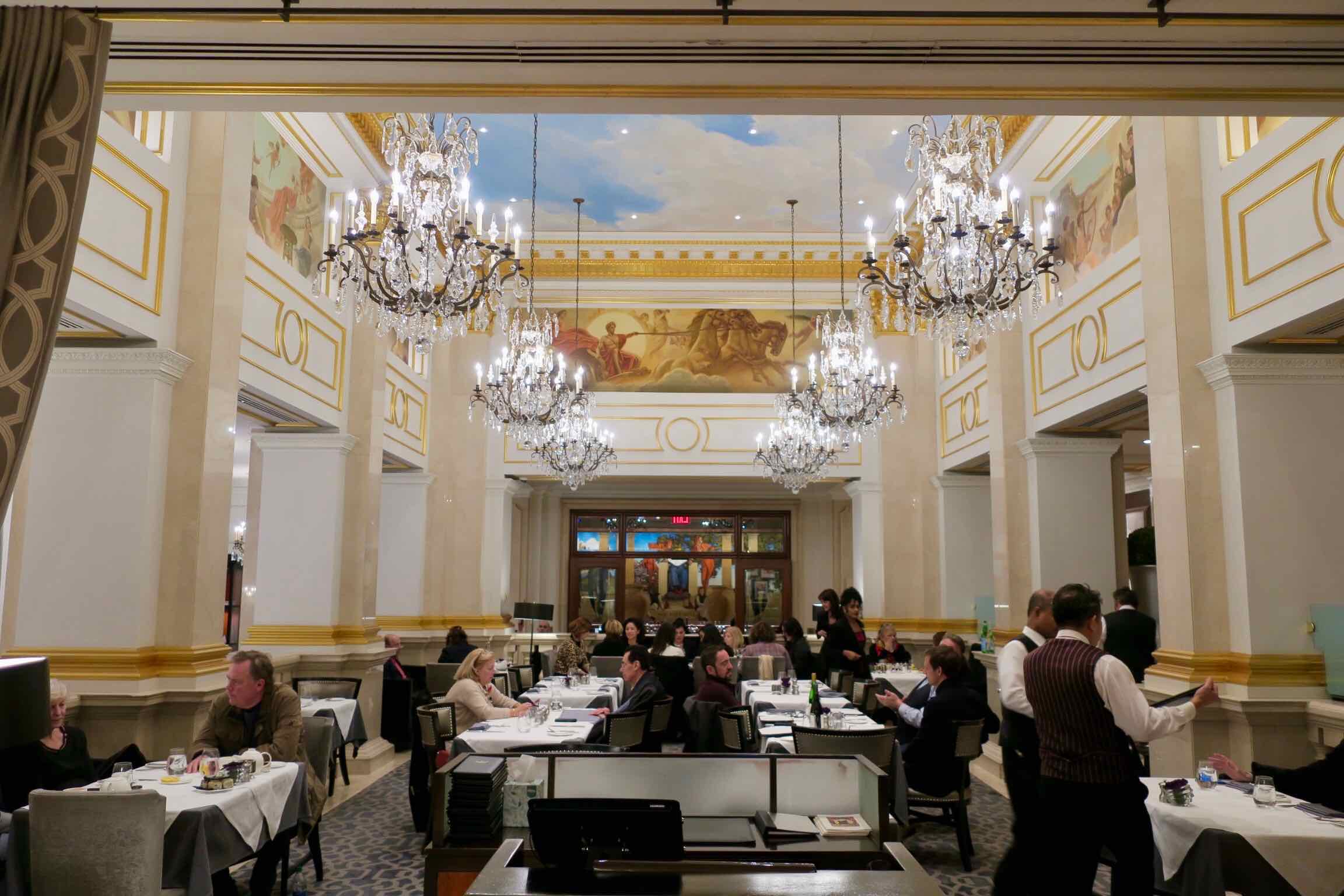 I clocked wifi speeds of 65/55 Mbps download/upload, but they sometimes slowed.
The gym on the top floor is well-equipped and the staff member on duty when I visited offered me a personal tour of the entire space—perhaps this is standard.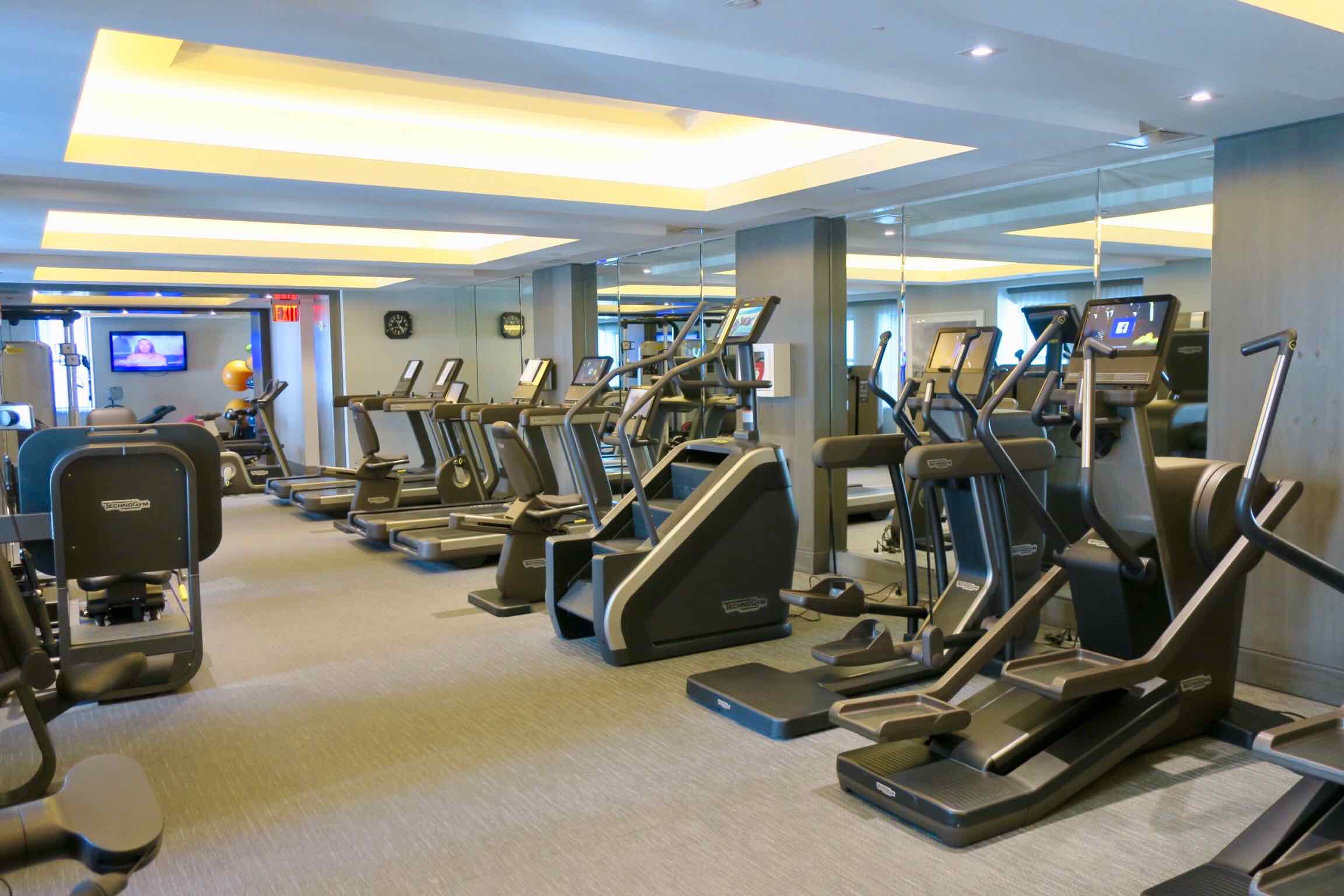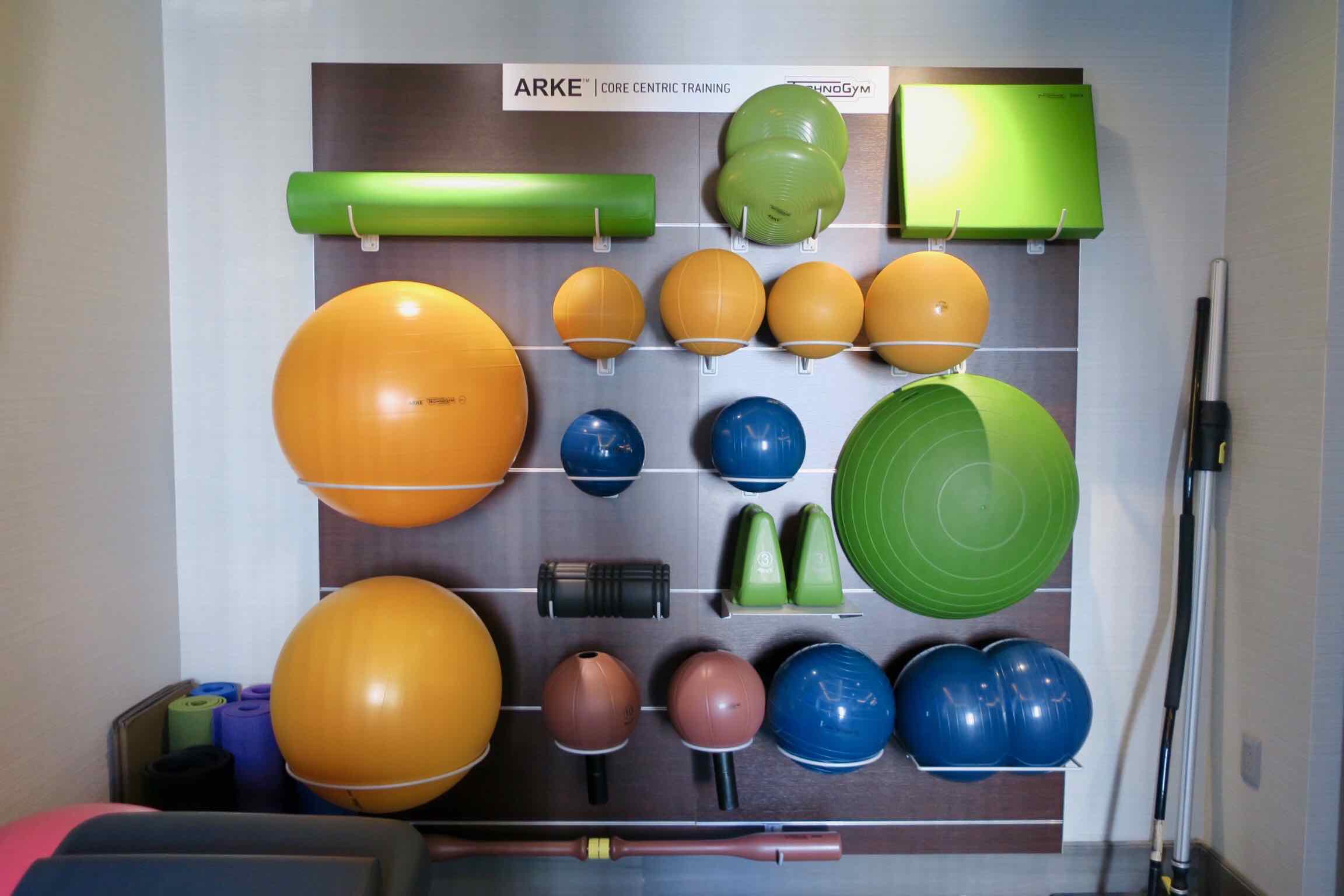 Around the hotel
This property is in an excellent location, in Midtown, just off Fifth Avenue.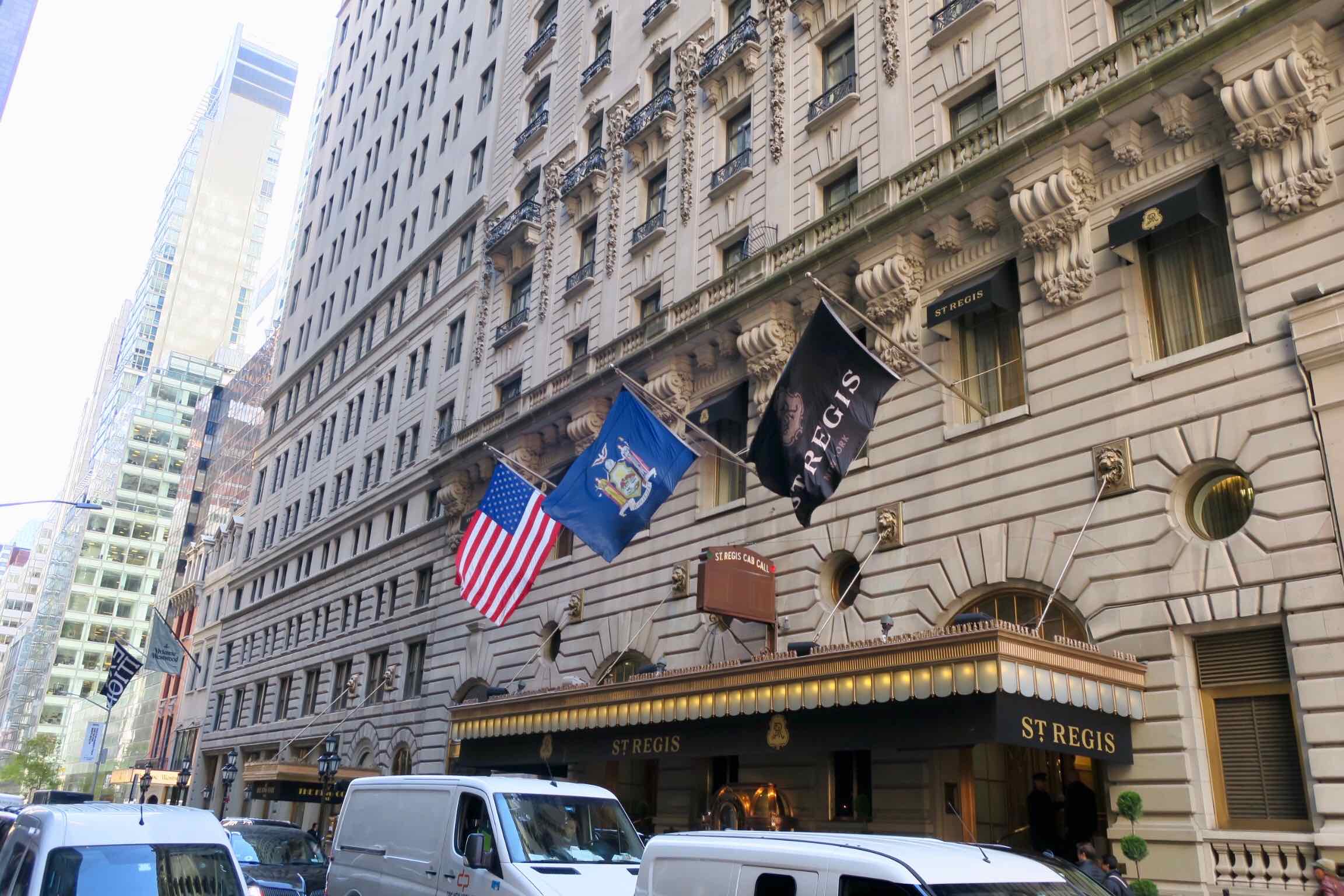 It is a five-minute walk to the southeast corner of Central Park, and 15 minutes to Grand Central Station, Times Square and Broadway entertainment venues. There are three subway stations within a two-block radius of the hotel.
By public transport, it should take around an hour to travel to/from both JFK and Newark Airports, with one connection each way, however, do make sure to allow ample time for delays.
Related reviews
Summing up
Overall, my one-night (albeit free) stay at this property did not meet my high expectations, perhaps because my first stay at a St. Regis was at their fantastic hotel in Singapore.
Given the brand's reputation, this property has improvements to be made in order to crack the top 10% of properties in New York—it currently sits outside that range.
However, if you do have some Marriott Rewards points in your account, then offsetting the high cost of accommodation in Manhattan at this five-star, well-located hotel could be a good choice for you. Or you could choose to save some of your points and opt for better value at another Marriott property like the Residence Inn Midtown East, Renaissance New York Midtown, The New York EDITION or The Ritz-Carlton New York.
What is great
Comfortable bedding
Excellent water pressure and temperature
Spacious room
Luxurious touches
What is not great
Distant and apathetic customer service
Unreliable wifi
Cramped shower
Lack of views
The St. Regis New York review
was last modified:
March 22nd, 2022
by