American Airlines operates on only one Australian route, which is Sydney – Los Angeles. Its joint venture partner Qantas takes care of other Transpacific routes like Brisbane – Los Angeles and Melbourne – San Francisco. Let's have a look at what to expect from flying Business Class on American Airlines' 787.
This flight can be booked for 108,400 Qantas Points one-way. With taxes of only AU$104, you'll be saving almost $300 compared to flying Qantas on the same route. That makes it a great choice to fly to and from the US, however, award availability can be tight.
After my passport debacle in January 2020, I extended up flying this product instead of my original flight with Qantas. This was my second time flying in this seat, the first being on a 777-200 from Miami to Santiago two years ago.
American Airlines 787-9 fleet & routes
American Airlines has a confusingly large number of Business Class products which can vary significantly depending on the aircraft. Luckily, the 787-9 (as opposed to the smaller -8 variant) has the second-best product for Business Class passengers. (In case you were wondering, its the 777-300ER that takes the top prize.)
The 787-9 is used on AA's daily flight between Sydney and Los Angeles.
It's also used primarily on flights from its hubs in Dallas/Fort Worth and Los Angeles to places like:
Auckland
Beijing
Buenos Aires
Cancun
Honolulu
Madrid
Paris
São Paulo
Seoul
Shanghai
Tokyo
American Airlines 787-9 Business Class cabin & seats
This aircraft has 30 Business Class seats set up in a 1-2-1 configuration. That means that every passenger gets direct access to the aisle. It's a small cabin, with rows staggered to increase privacy.
(Note: these first two photos are of the same seat on the 777; I was one of the last to board, so no cabin pictures on this flight.)
The product is a reverse herringbone seat, which is the same as Virgin Australia has on its A330 and 777 aircraft. Waiting at your seat will be plush bedding.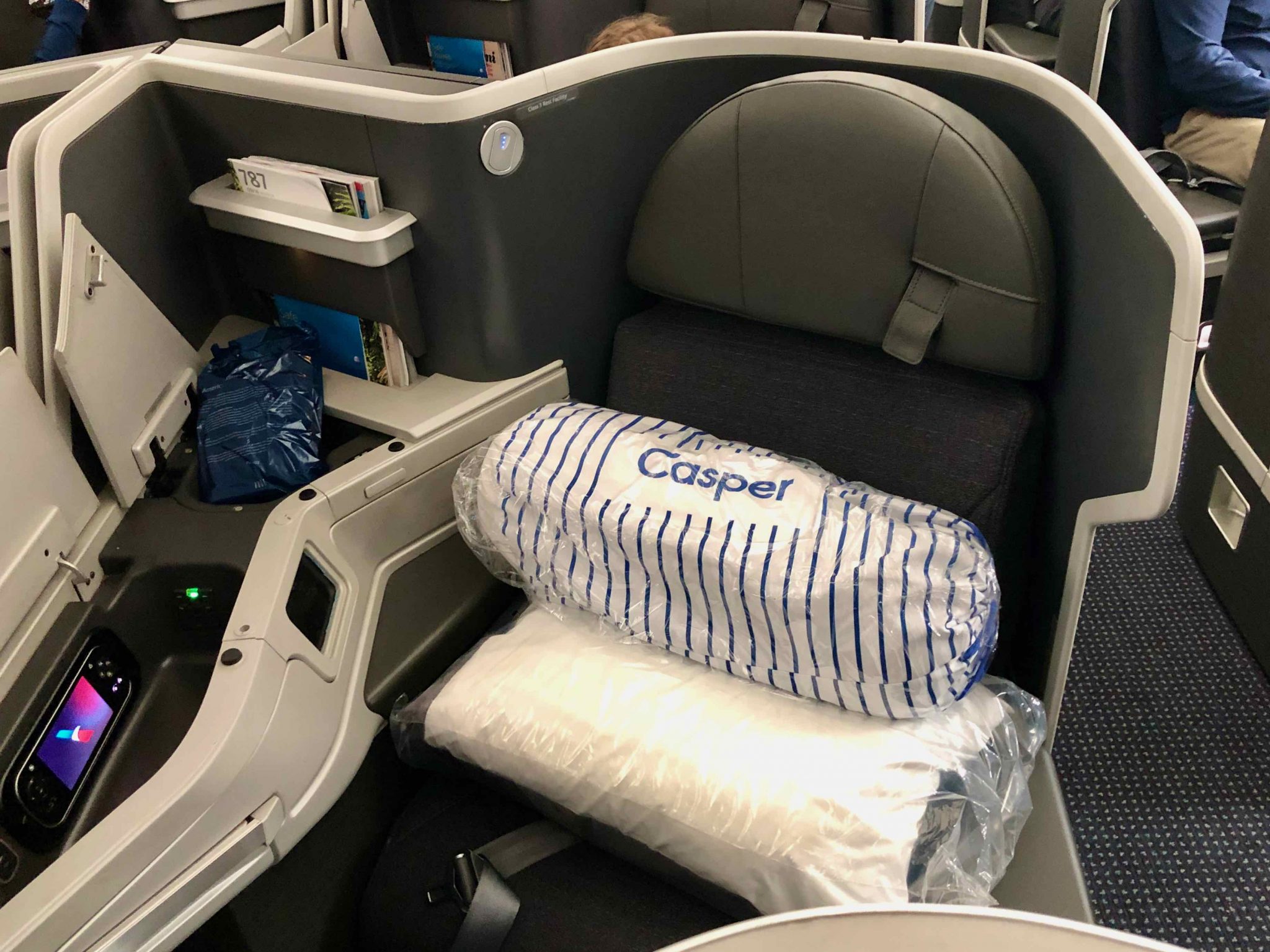 This seat doesn't have a huge amount of storage, so make sure to use the overhead lockers as well as the compartment under the arm support for larger items.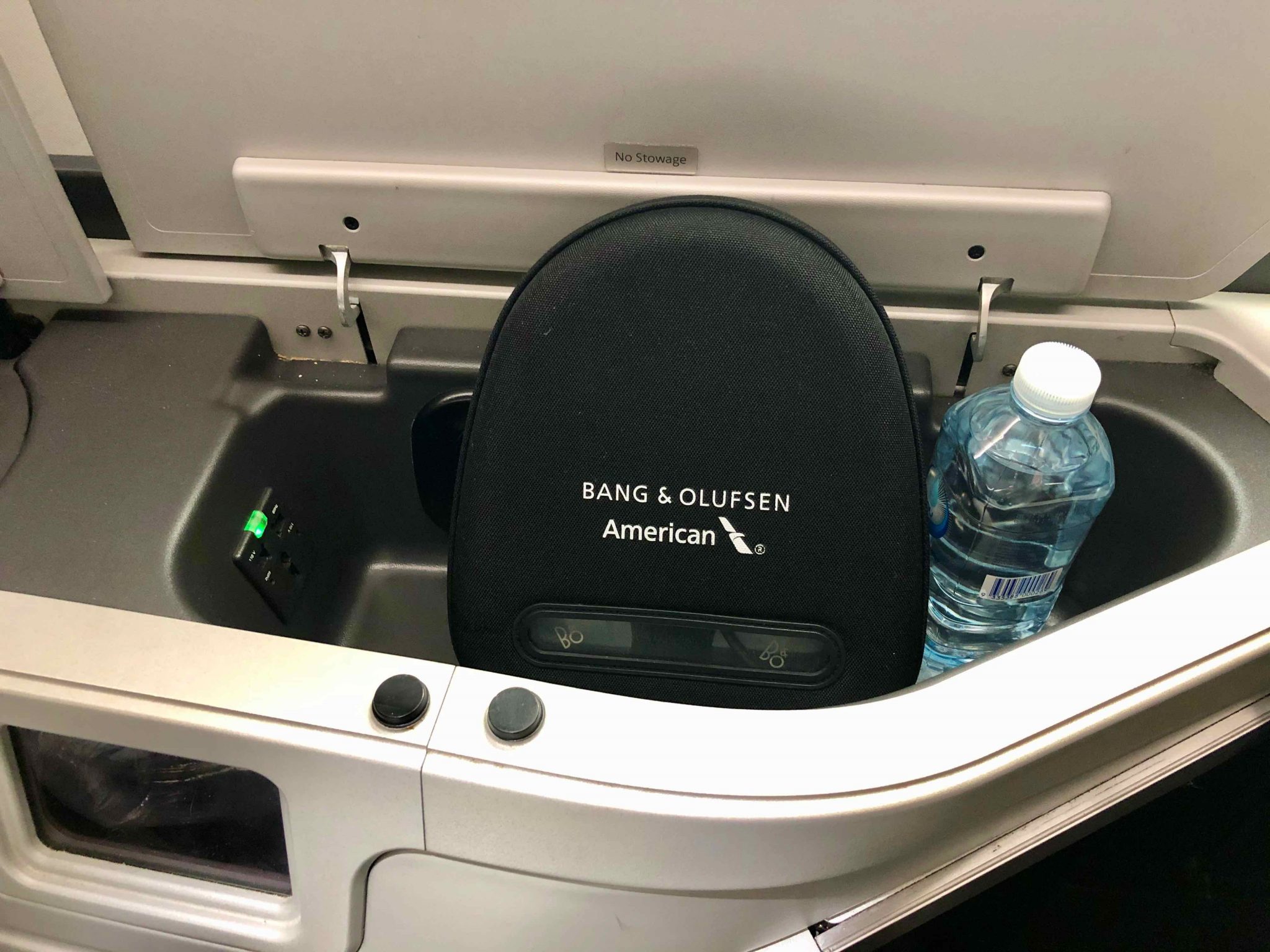 TV and seat controls are easy-to-use.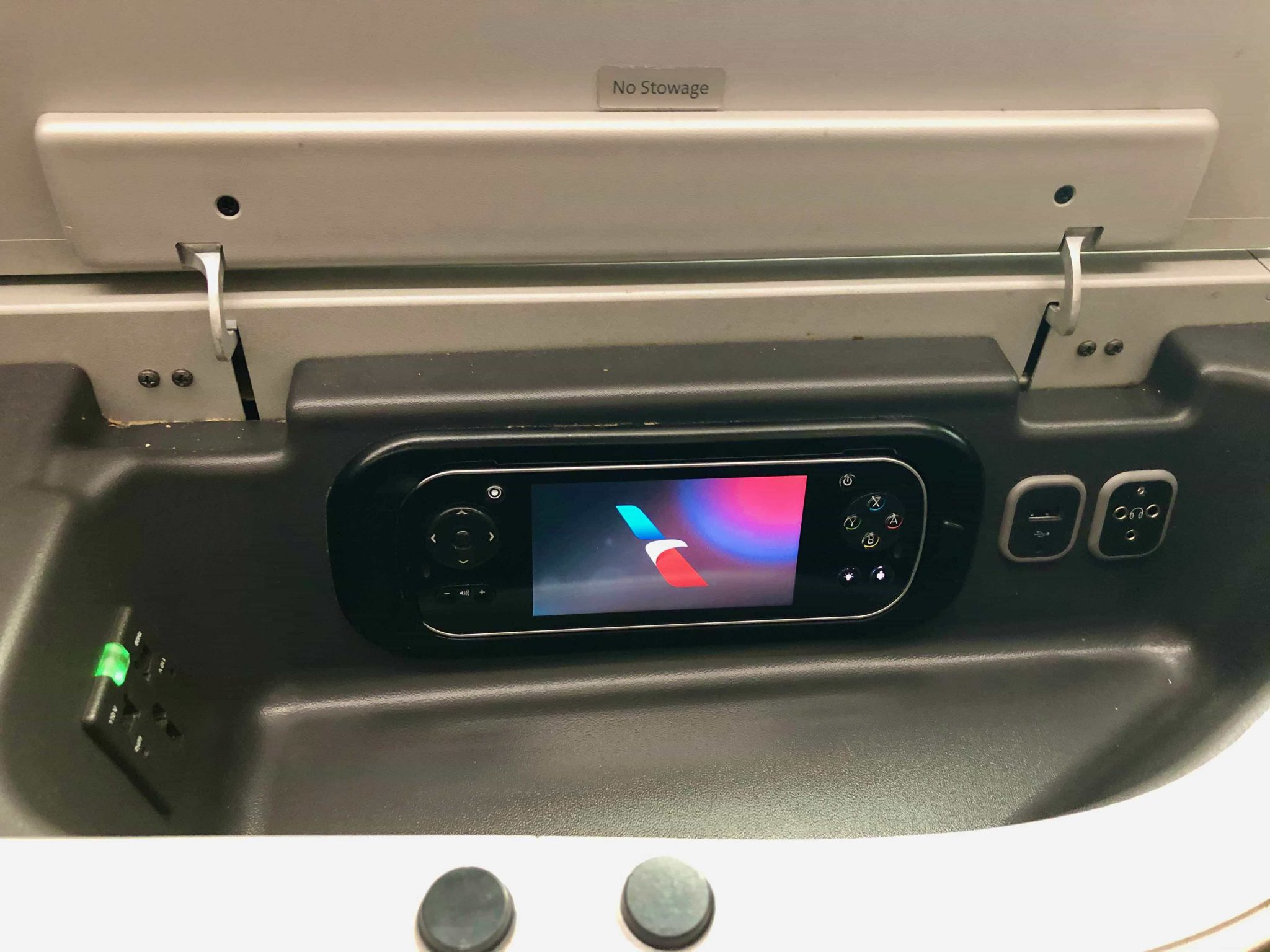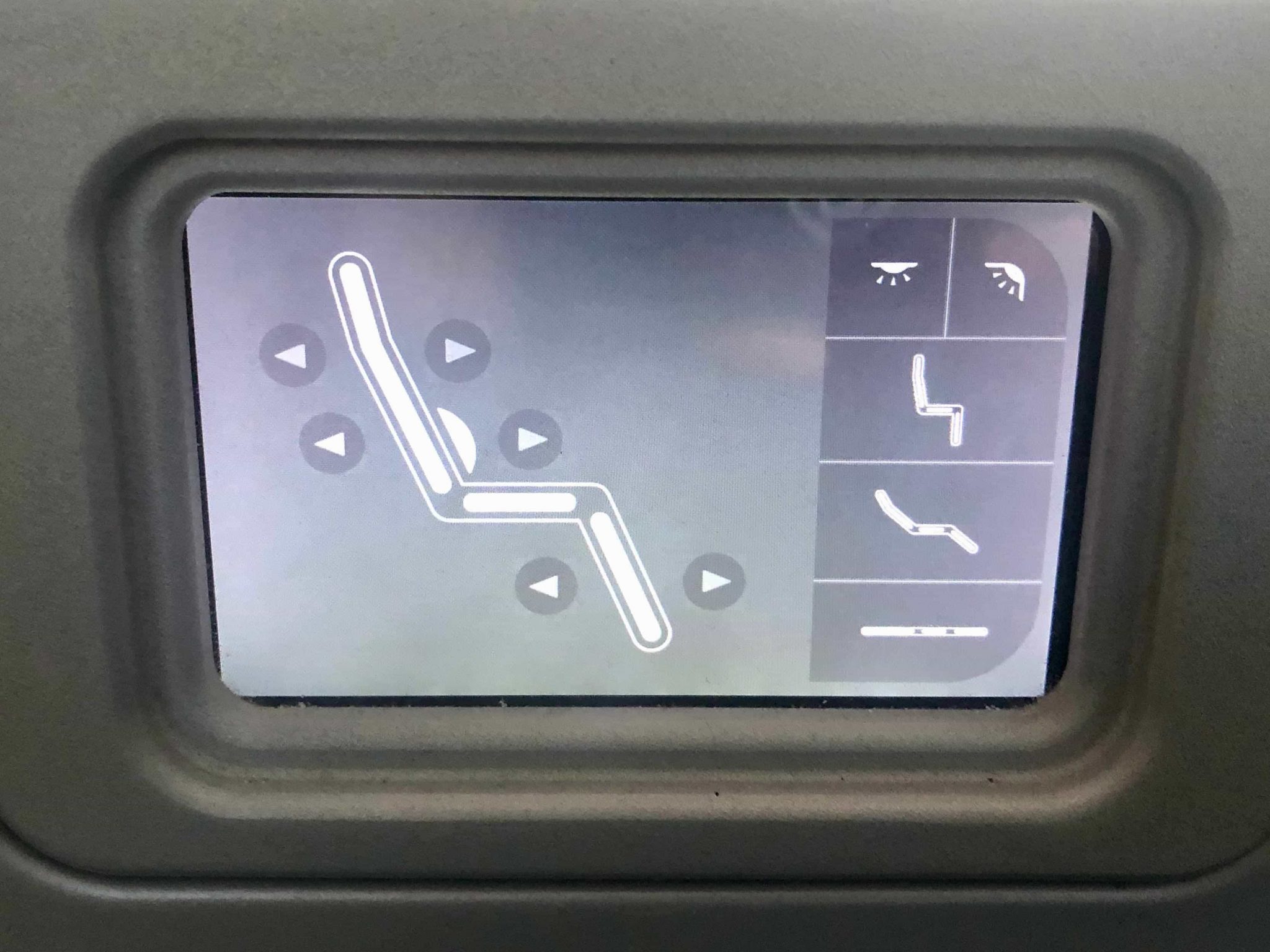 Now to my favourite aspect of this product: the bedding. The airline has a partnership with Casper, which offers a comfortable mattress pad, breathable duvet and plush pillow.
It's a slightly tight but long space to sleep—that can make it hard for side-sleepers. I had an interrupted eight hours of sleep, which I consider to be really good.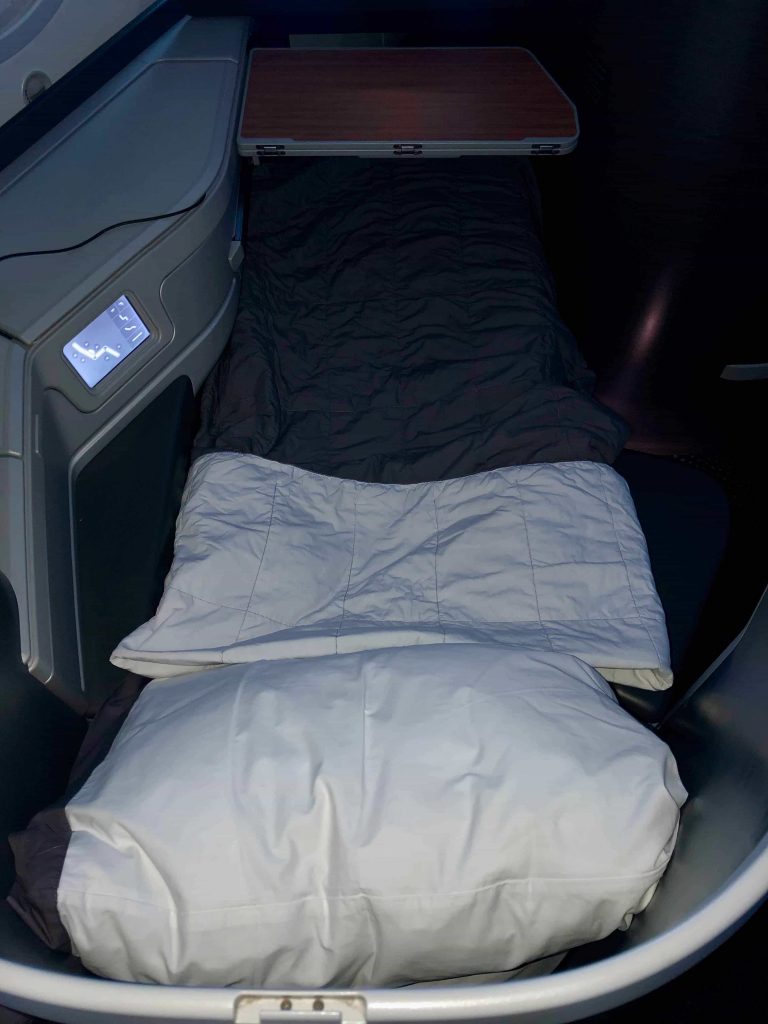 Note there is no turndown service offered, so you'll have to do it yourself. Therefore, I'd recommend that upon boarding, you attach your mattress pad to the seat. Then remove the mattress and pillow from the plastic and place them in the overhead lockers for easy access later on.
Finally, two other things I liked about this seat were the individual (strong) air nozzles and dimmable electronic window shades.
Seat choice
As usual, avoid the first and last rows as they get the most noise from the galleys and lavatories. In addition, Row 5 is missing one of three windows.
Unfortunately, there are no privacy dividers between centre seats, so solo travellers should choose a window seat instead.
American Airlines 787-9 Business Class food & drink
You'll start off with a welcome drink of orange juice and sparkling wine (which the cabin crew encouraged me to mix to make a mimosa; I was doing Dry January, however.)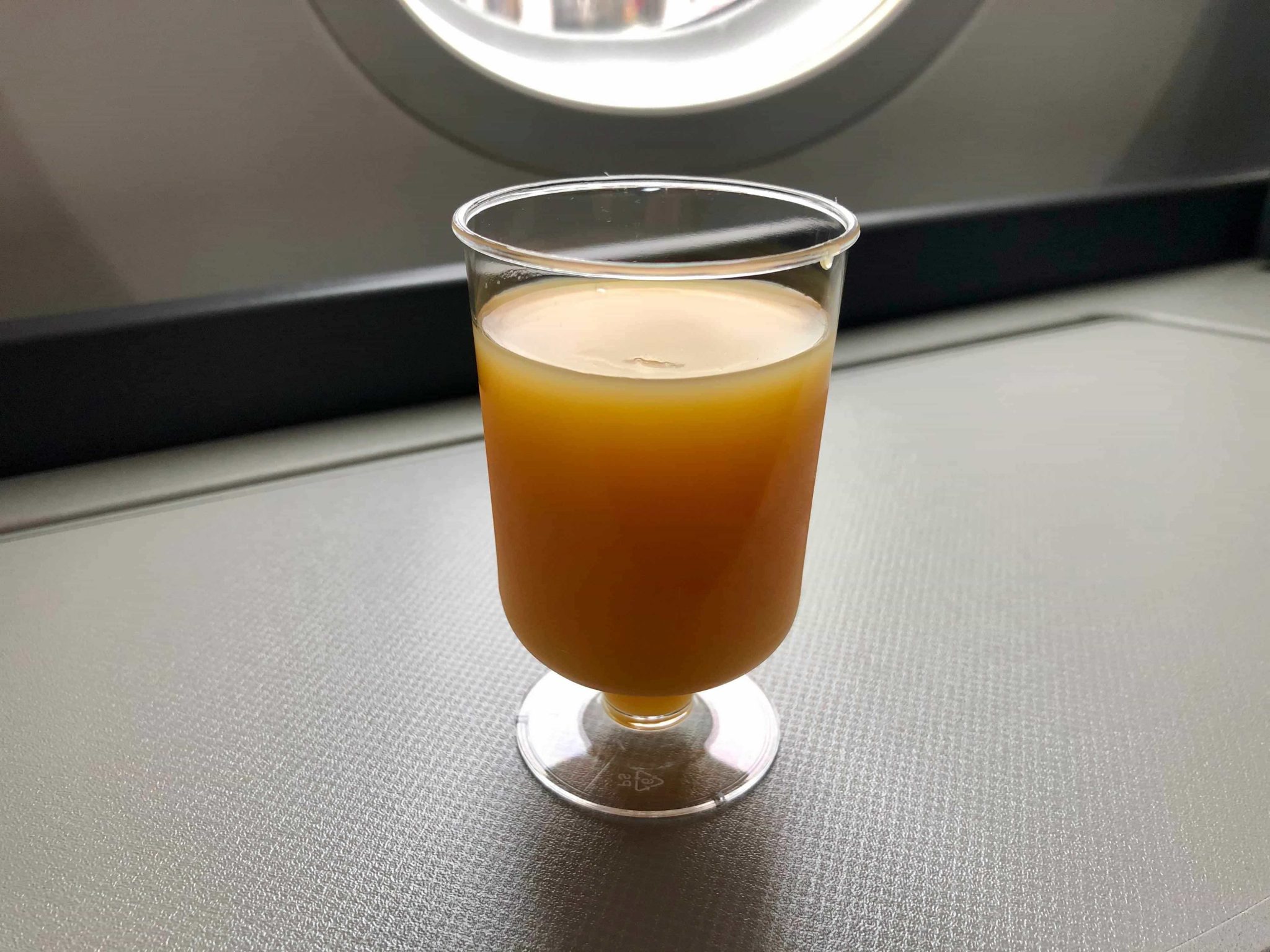 You'll get a hot towel, drink and nuts to start off with.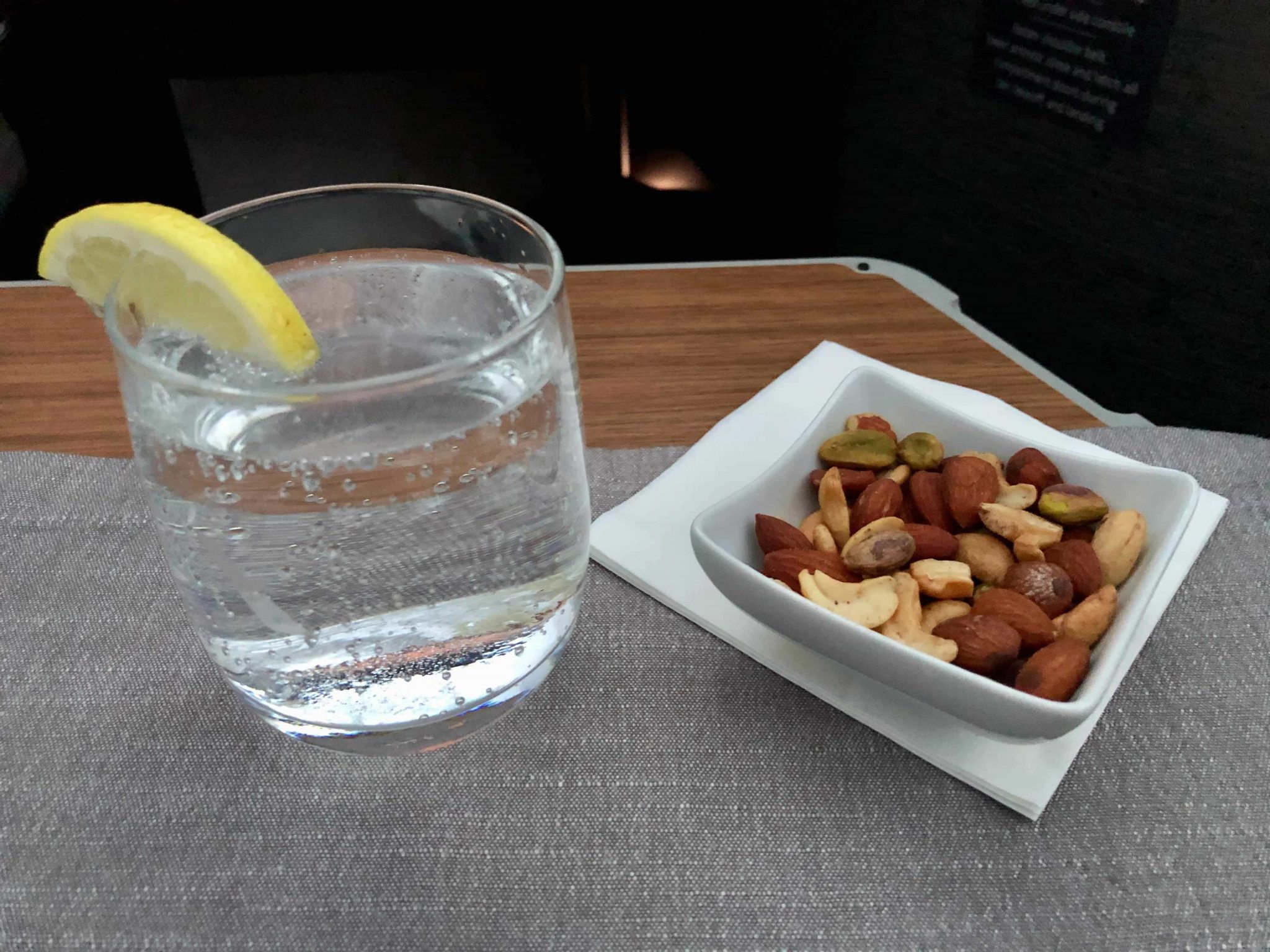 The main meal service commenced and finished within two hours after takeoff, which is acceptable.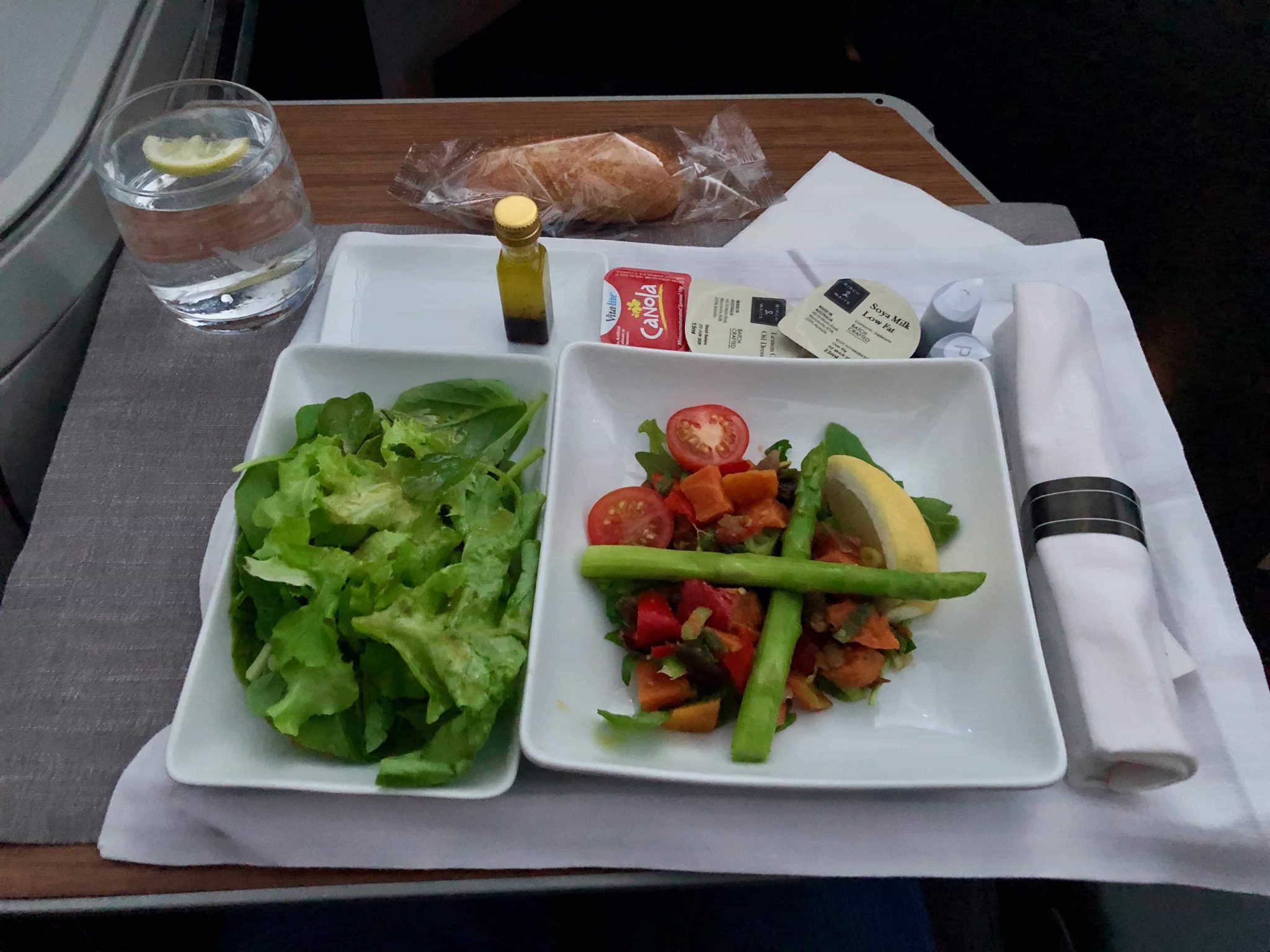 There was also a pre-arrival breakfast service, including a mango smoothie.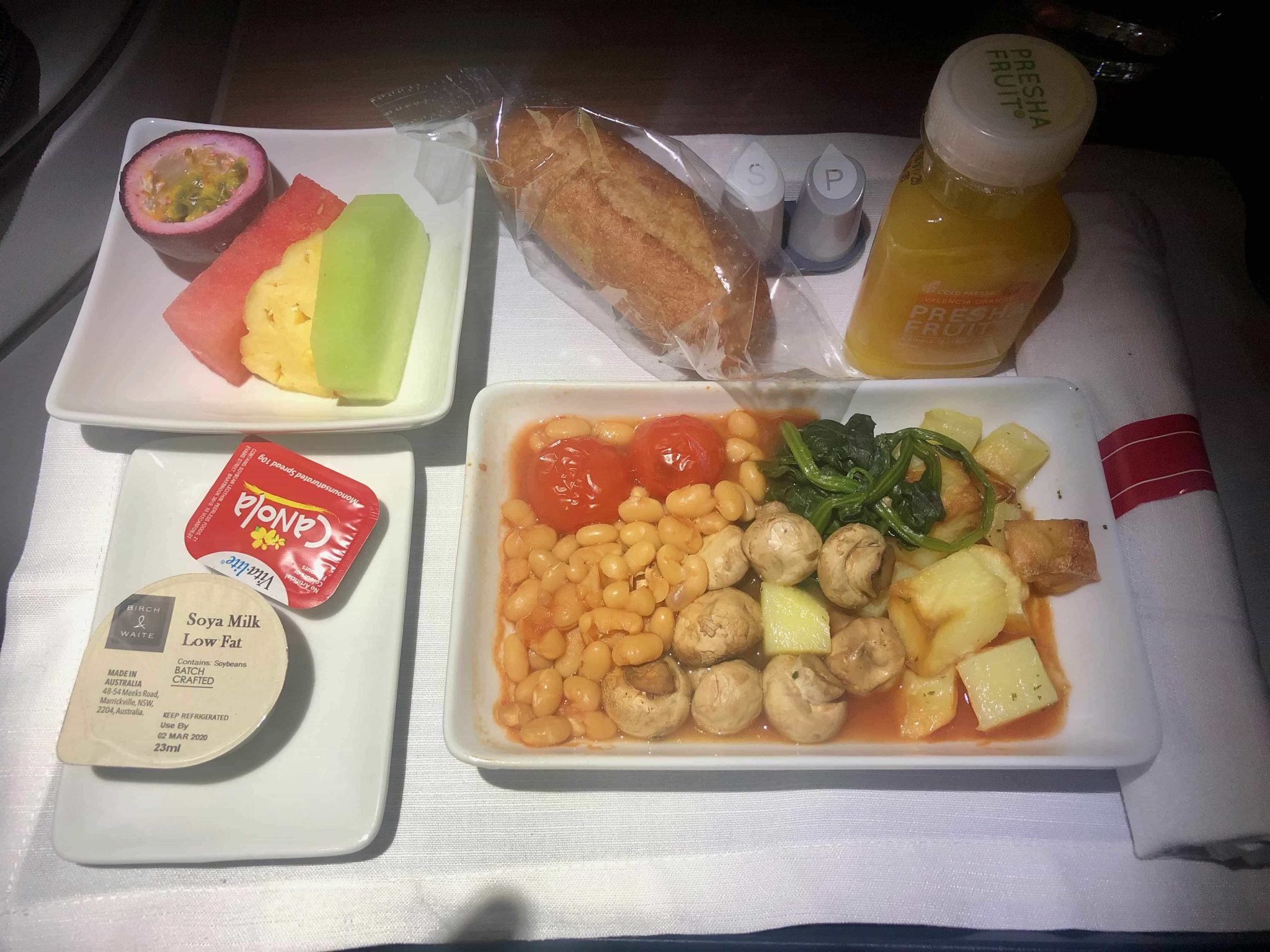 Overall, the food was perfectly fine but nothing special, which mirrors my first experience flying AA. Therefore, I would suggest eating in the lounge beforehand. I'd also recommend pre-ordering your main meal between 30 days and 24 hours before departure.
Here are the food and drink menus from my flight: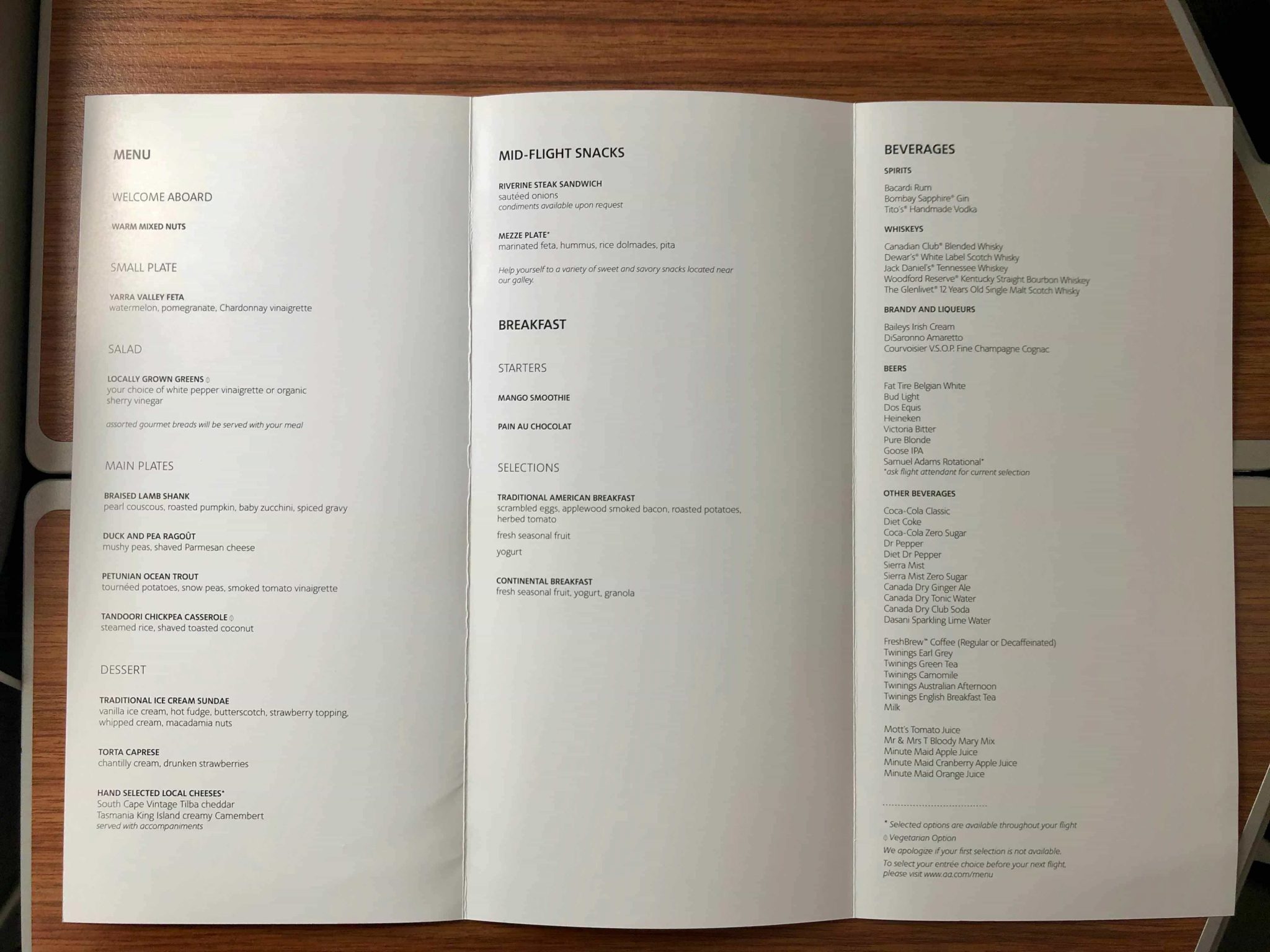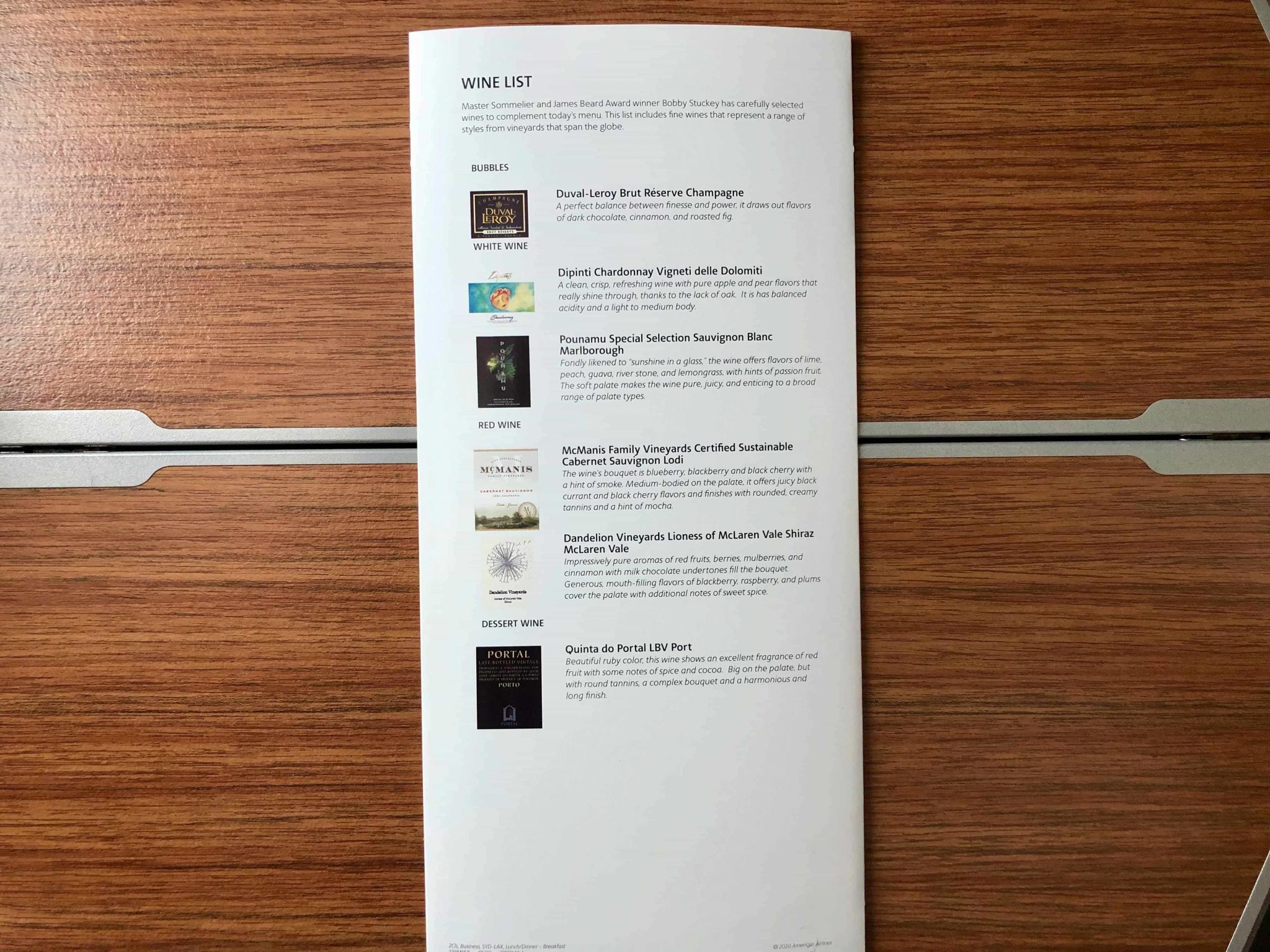 American Airlines 787-9 Business Class customer service
Living in the US, I fly AA relatively frequently. On this flight, the approach of the cabin crew was consistent with what I usually experience: friendly and informal. For example, I received a warm welcome on board but I was not addressed by name at any point throughout the flight (like tends to be the case on Singapore Airlines and Emirates).
The crew were relatively prompt in responding to requests as they passed through the cabin. However, the one time I pressed the call button, it went unanswered for two minutes. I pressed it again and someone came within 10 seconds, so they must've just missed it the first time.
One thing that I found gross and unprofessional is that they stacked dirty dishes on the bulkhead in the first row. I was glad I wasn't sitting up front to experience that.
American Airlines 787-9 Business Class inflight entertainment
The touchscreen is responsive and has a large collection of new release movies and classics. However, I didn't like the compulsory two-minute ad before any screening or the fact that the screen didn't tilt to watch something whilst lying down.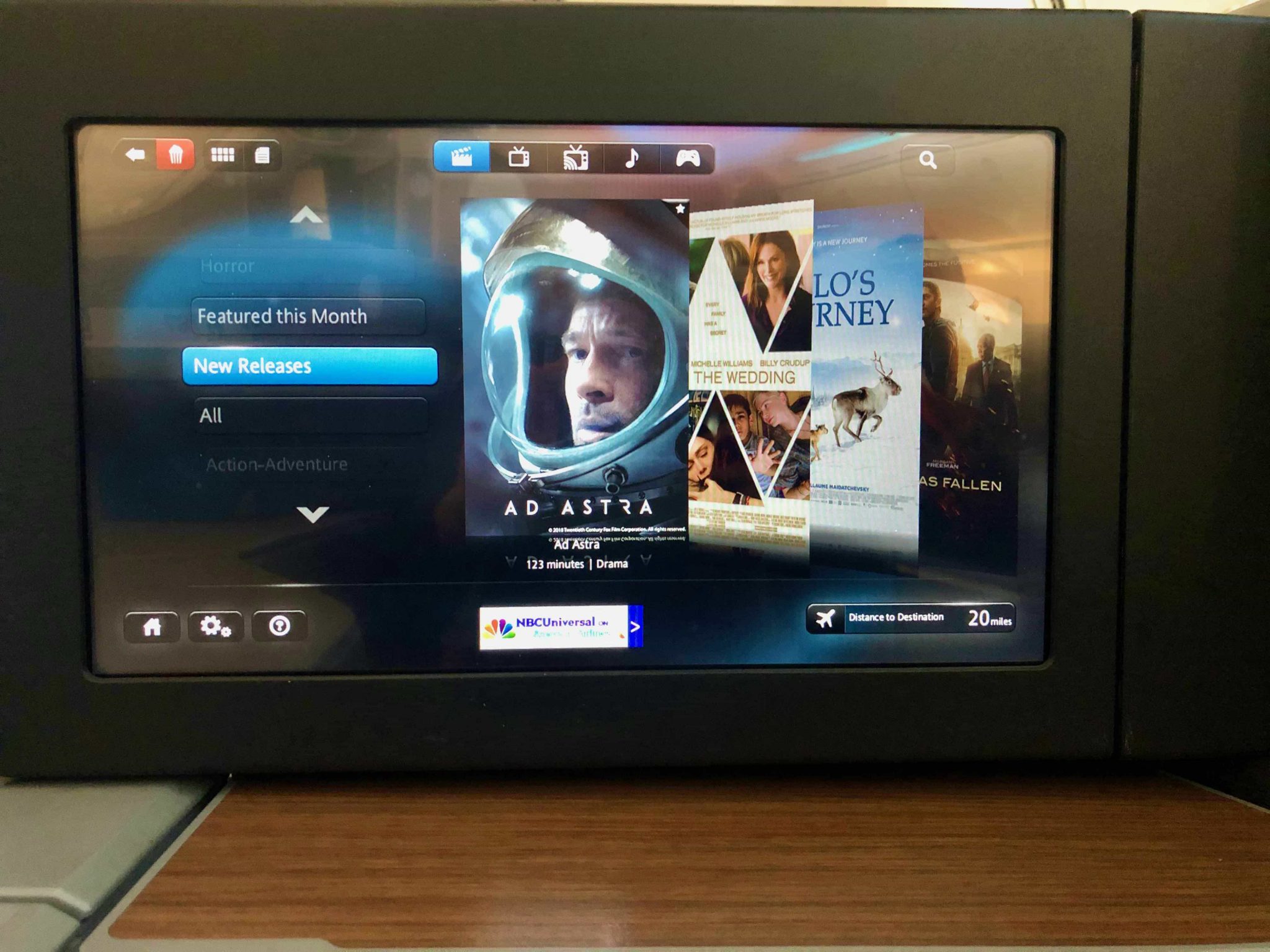 The Bang & Olufsen noise-cancelling headphones were great!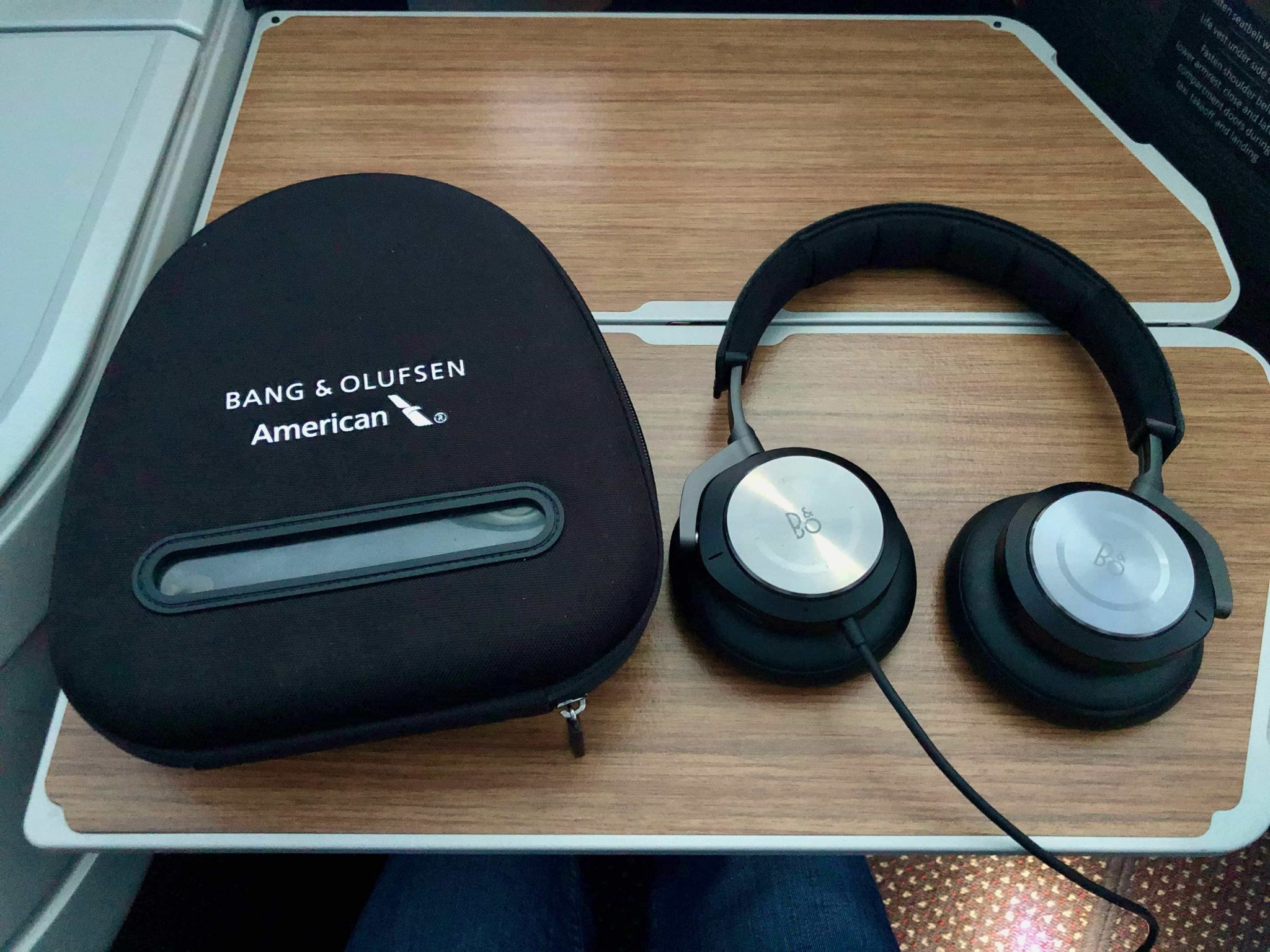 American Airlines 787-9 Business Class amenities
My favourite amenity on this flight were the pyjamas. What made these different to many others I've worn is that they had cuffs on the arms and legs, which increased comfort whilst moving around in my seat. There was also a hoodie-style front pocket on the top.
You'll get an above-average leather amenities kit with all the usual trimmings.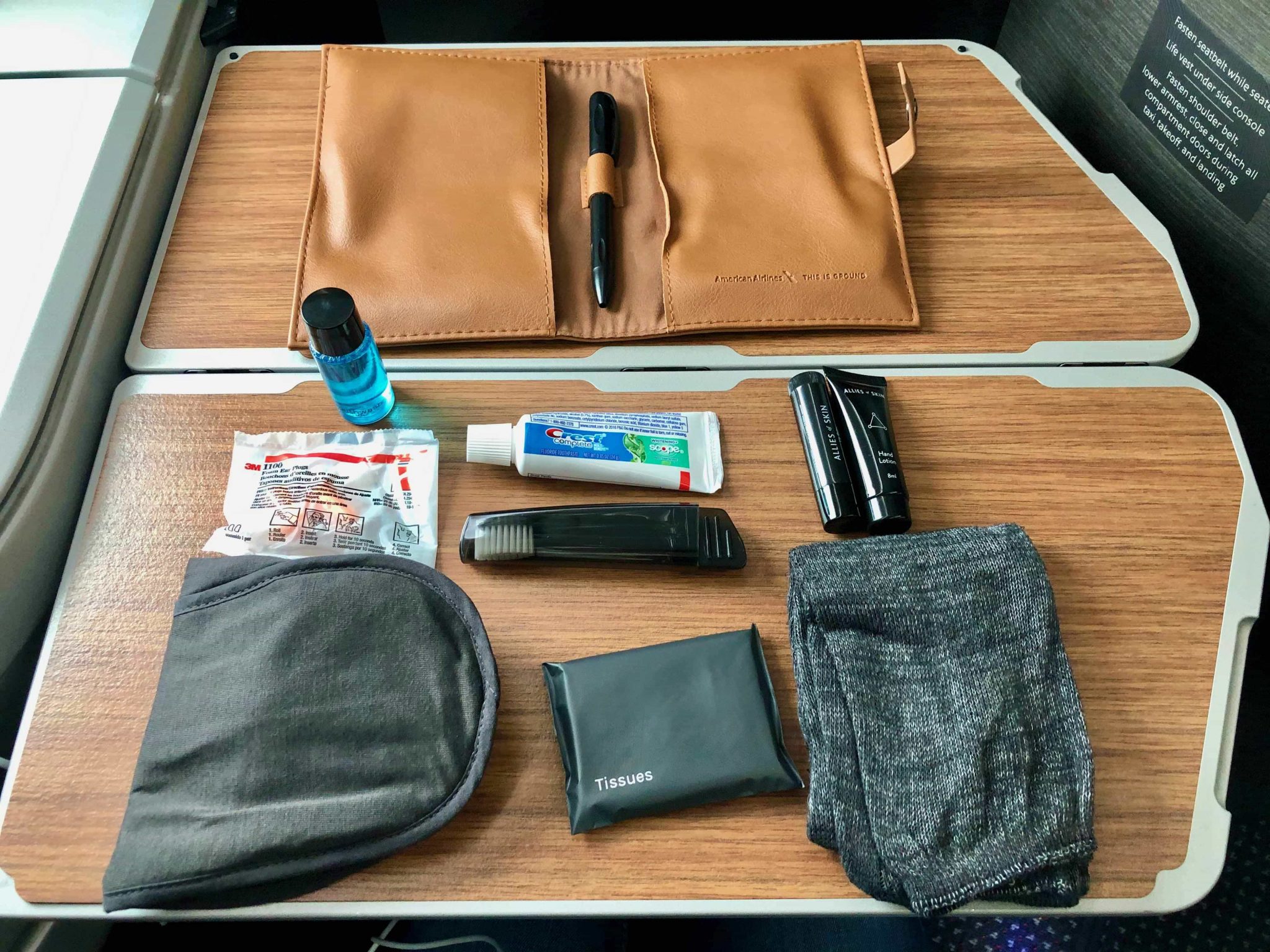 WiFi is available for:
US$12 for two hours
$17 for four hours
$19 for the entire flight
However, the speeds I experienced didn't make it worth it (~2 Mbps download/upload.)
The three lavatories are cramped and two of them are shared with Premium Economy passengers, meaning there can often be a wait.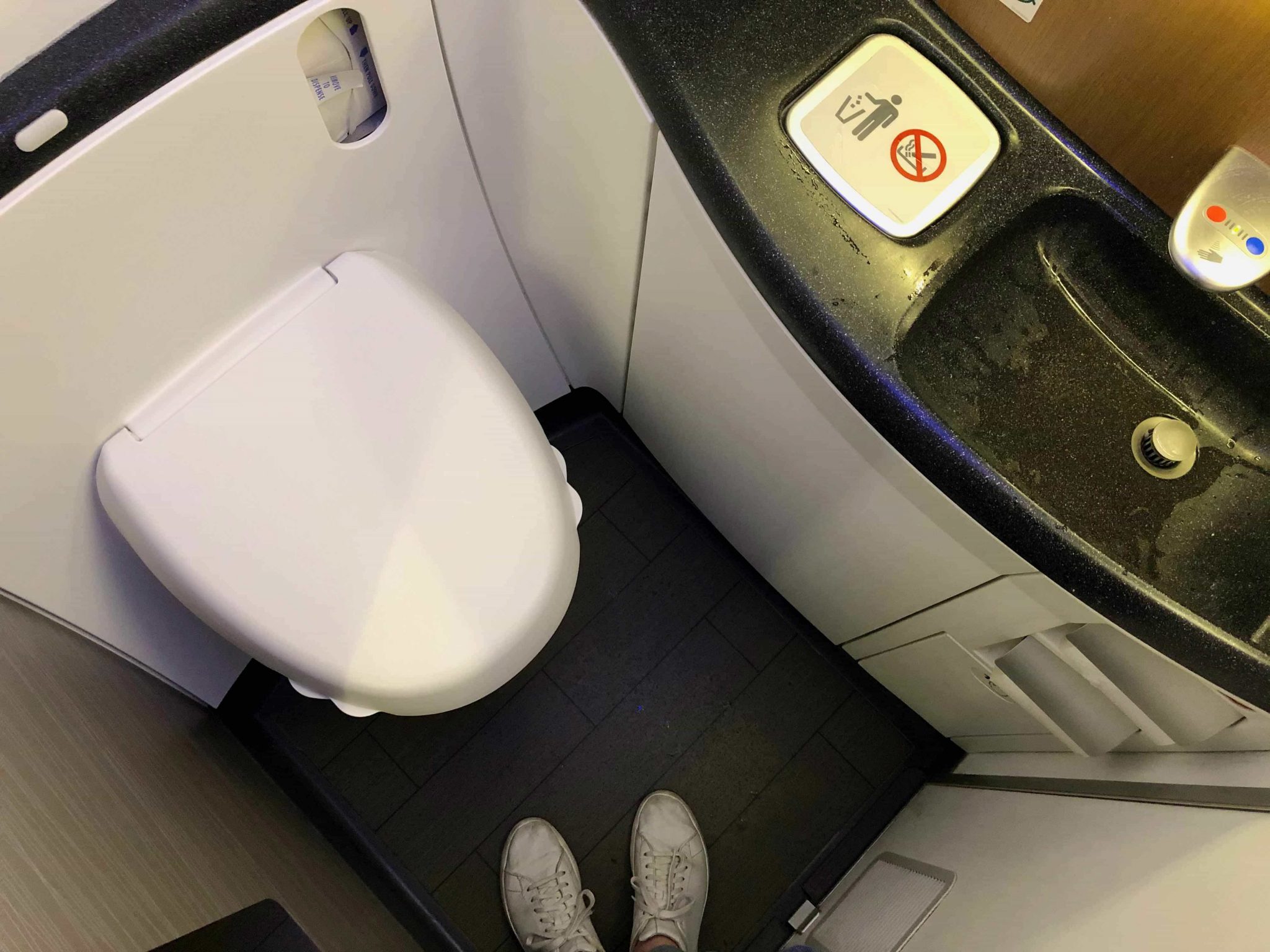 American Airlines 787-9 Business Class lounge access
In Sydney, you'll get access to the Qantas International Business Lounge. It's busy and loud, so I wouldn't recommend getting to the airport early for it. A better alternative may be the American Express Lounge or a Priority Pass eatery (if you have an eligible credit card).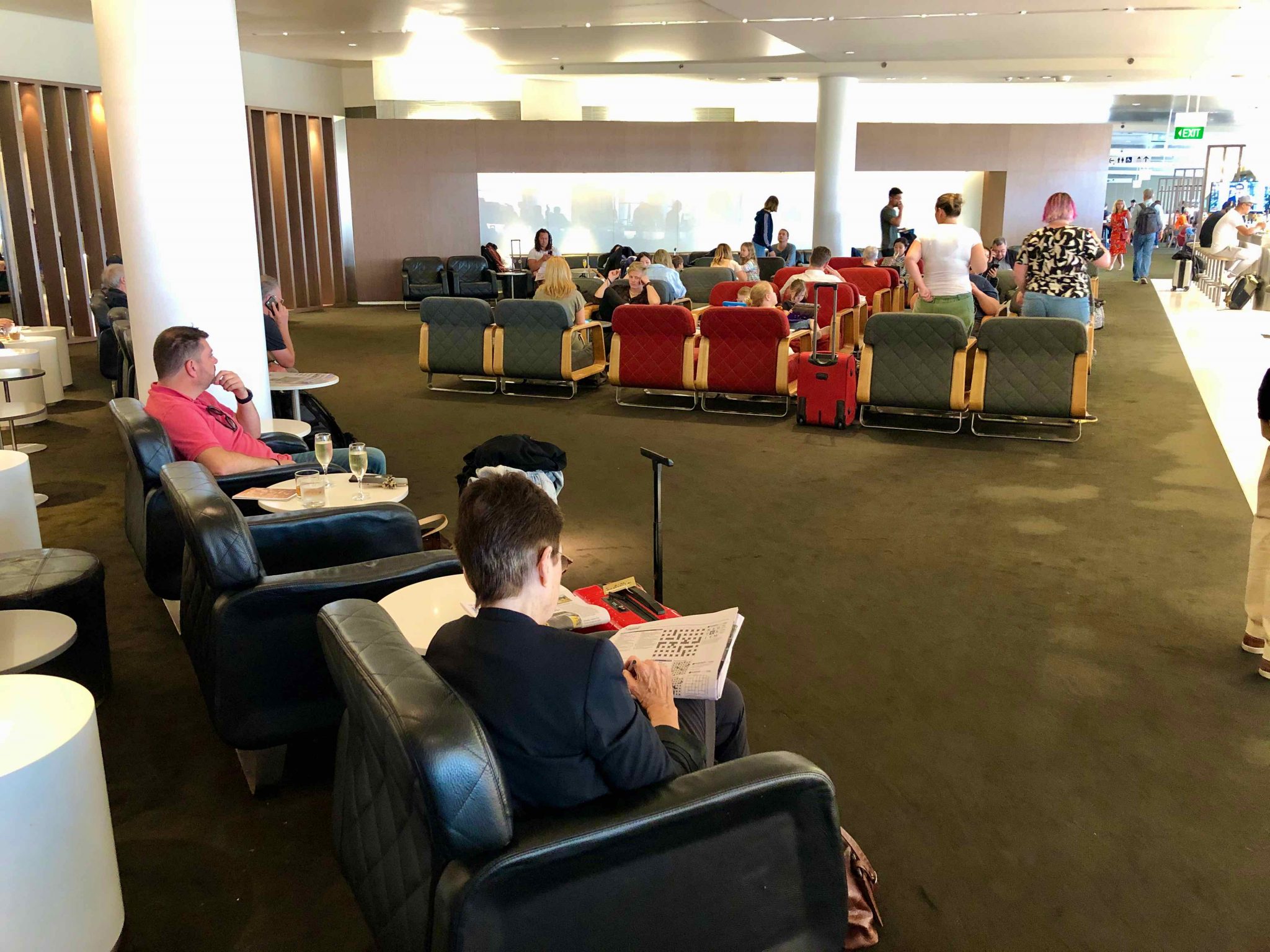 In Los Angeles, however, you'll get access to the solid American Airlines Flagship Lounge in Terminal 4, which is where your flight will depart from.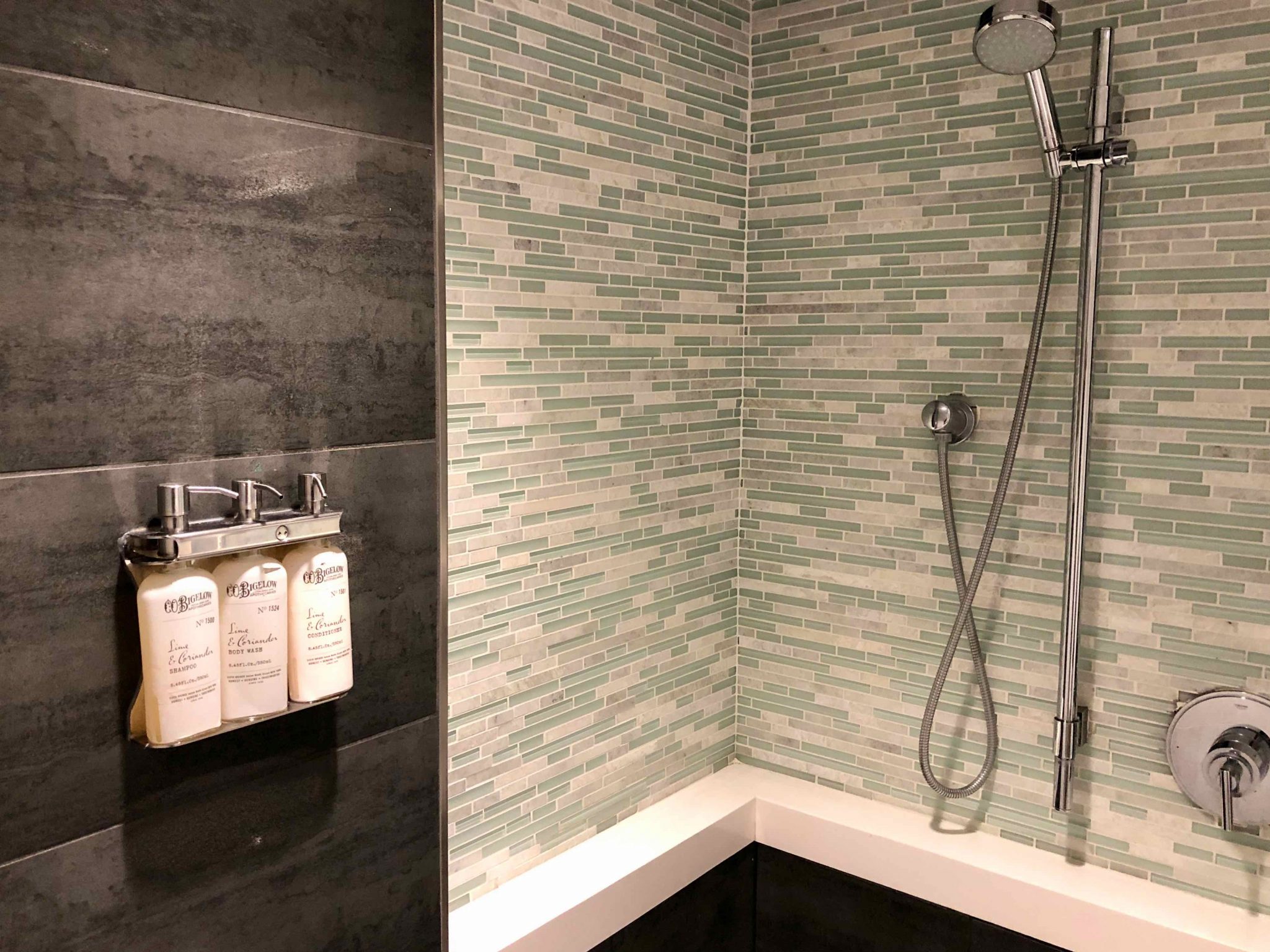 If you want an alternative, then walk 10 minutes to the Tom Bradley International Terminal. There, you'll find the Qantas/oneworld International Business Lounge. Just make sure you leave enough time to walk back.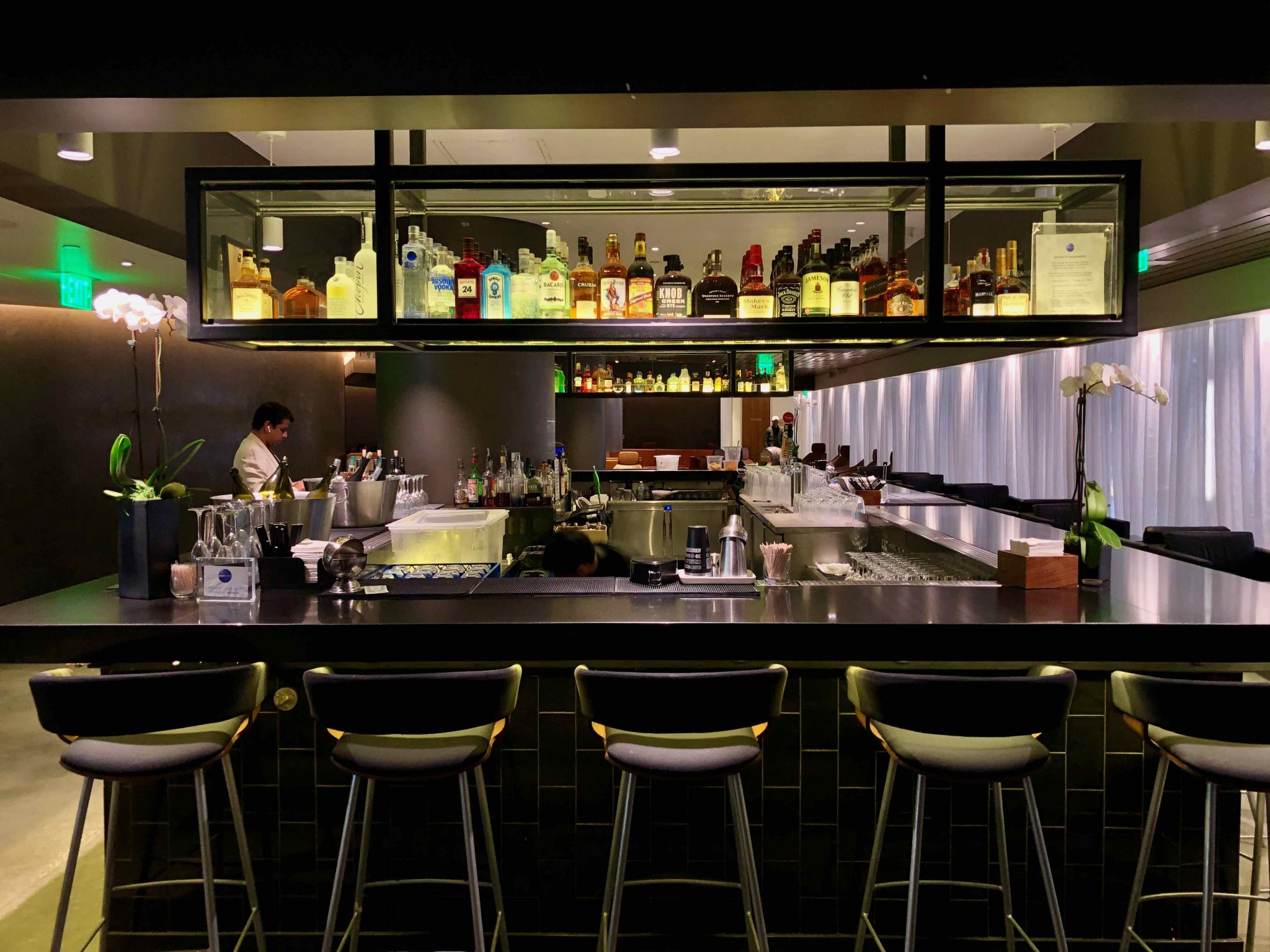 I'd say that the AA lounge has better food and tarmac views, whereas the Qantas lounge has better coffee, drinks, showers and seating areas.
How to book this flight using points
The four main currencies for travellers in Australia to book flights on American Airlines are:
The quickest place to search for award availability—across a whole month—is on AA's own website.
Summing up: why choose this flight?
If you can find availability on this flight—and good luck with that!—then it's a good use of Qantas Points.
You'll get a comfortable seat and bed and save on taxes compared to flying Qantas. Also, for now, it's a better overall product until Qantas refurbishes its A380s on this route (expected by end of 2020).
Your best chance of scoring a seat is either 11-12 months or one week before departure.
What's great
Direct aisle access for all passengers
Superb bedding
Comfortable pyjamas
Great noise-cancelling headphones
Friendly customer service
Ability to pre-order your main meal
Individual air nozzles
Dimmable window shades
Good lounges in LAX
What's not great
Limited award availability
Slow wifi
Average food
Cramped, busy bathrooms
Unprofessional customer service
Poor lounge in Sydney
American Airlines 787 Business Class (Sydney – Los Angeles)
was last modified:
April 3rd, 2021
by