Singapore Airlines' Suites Class, available exclusively on Airbus A380 flights, is one of the most aspirational premium products in the world and best uses of KrisFlyer miles.
There is also an inferior but still solid First Class product flying on its Boeing 777-300ER aircraft.
In this guide, I take a look at the differences between the three products and how to book an award seat using frequent flyer points.
The aircraft and cabin
A380 (new) Suites Class
This is the crème de la crème of Singapore Airlines offering, with six individual suites in a 1-1 configuration.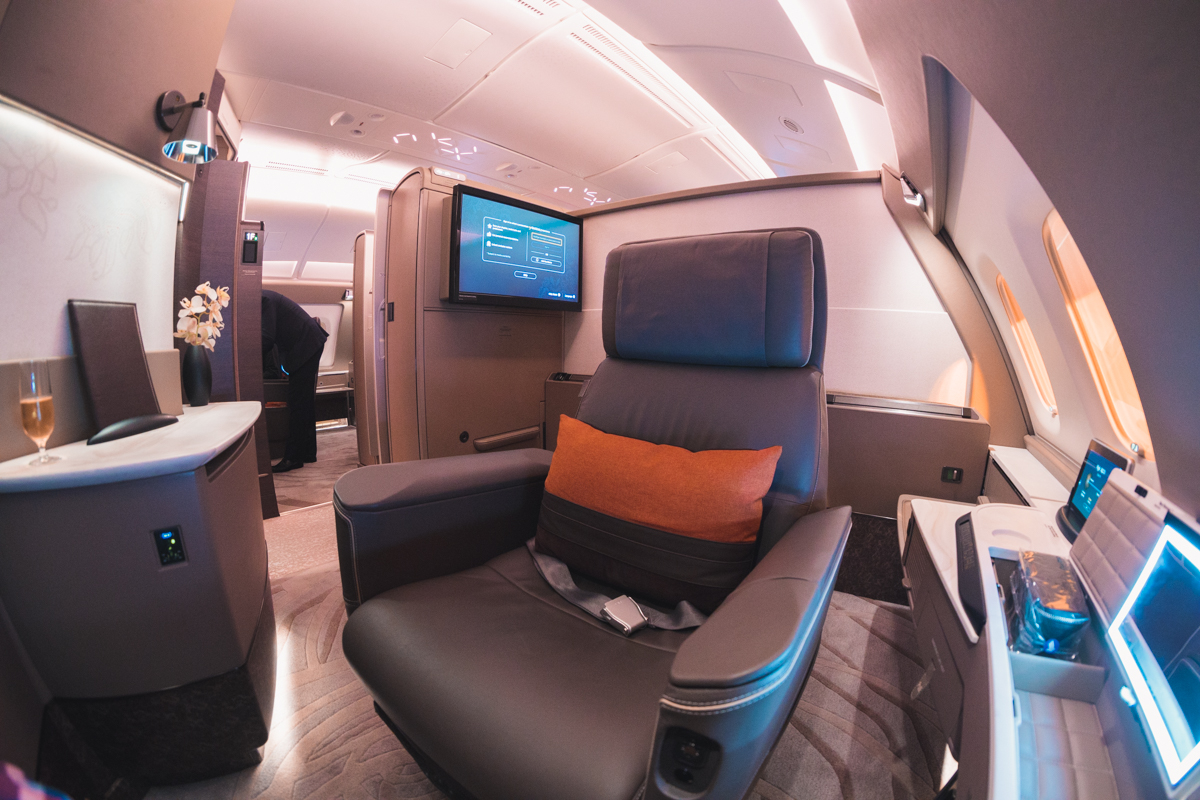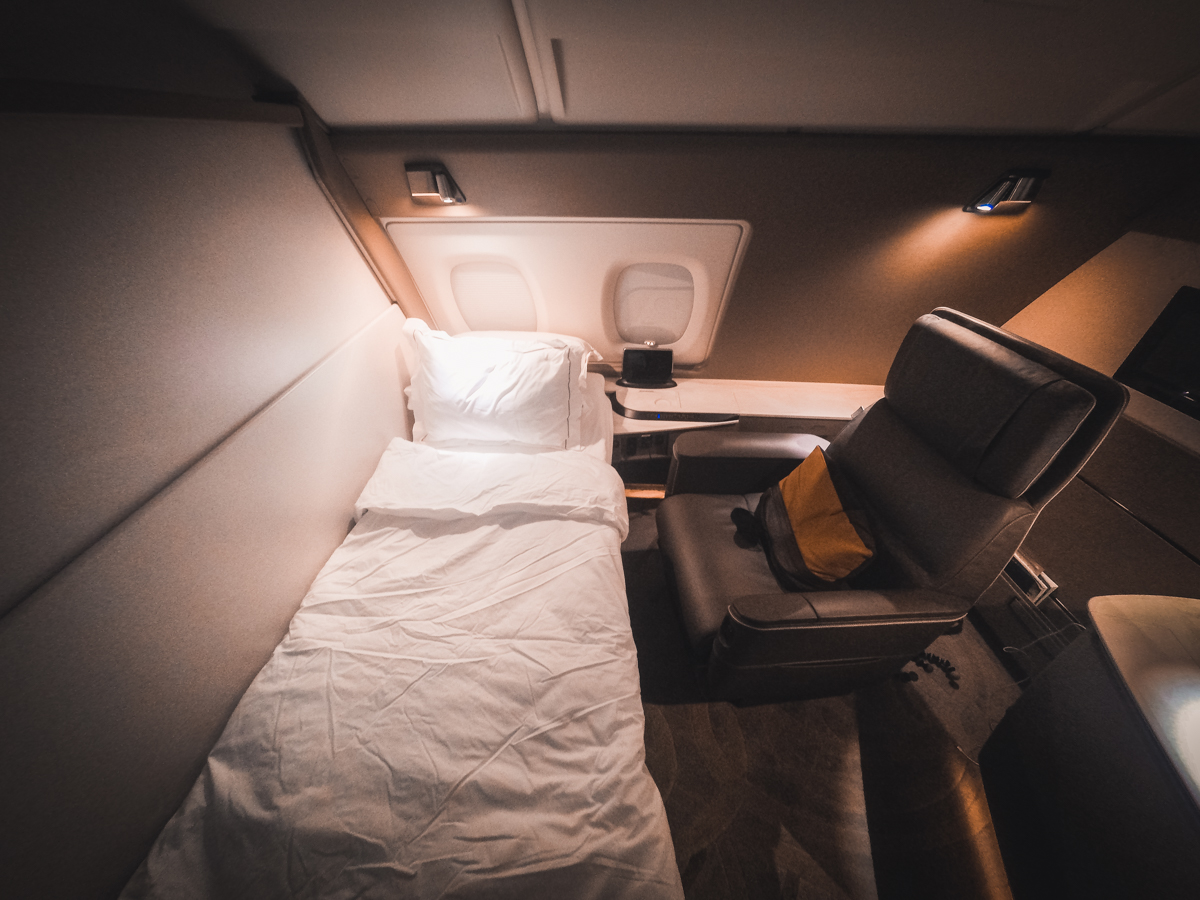 A380 (old) Suites Class
This more-than-a-decade-old product is still ahead of a lot of comparable offerings, with relatively professional and attentive service and a high level of comfort. However, it lacks the sophistication and modernity of the newer product.
This product is due to be upgraded to the new Suites by the end of 2020.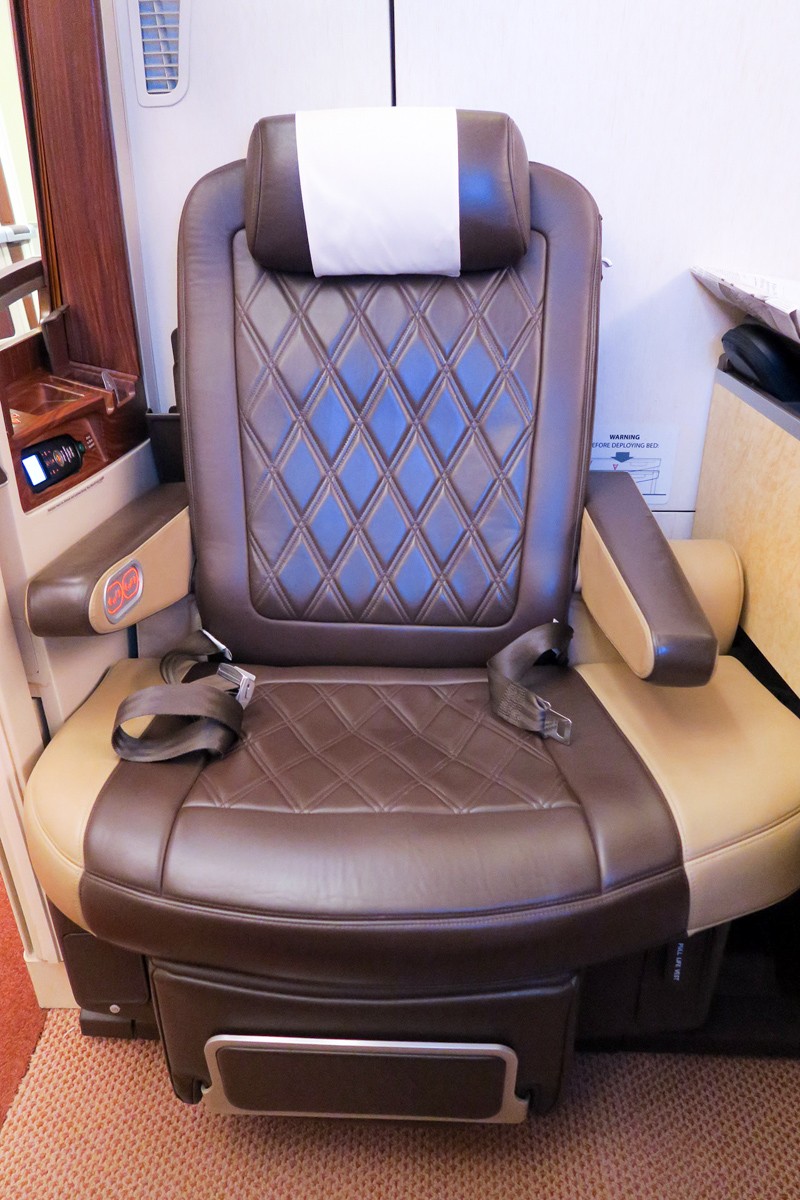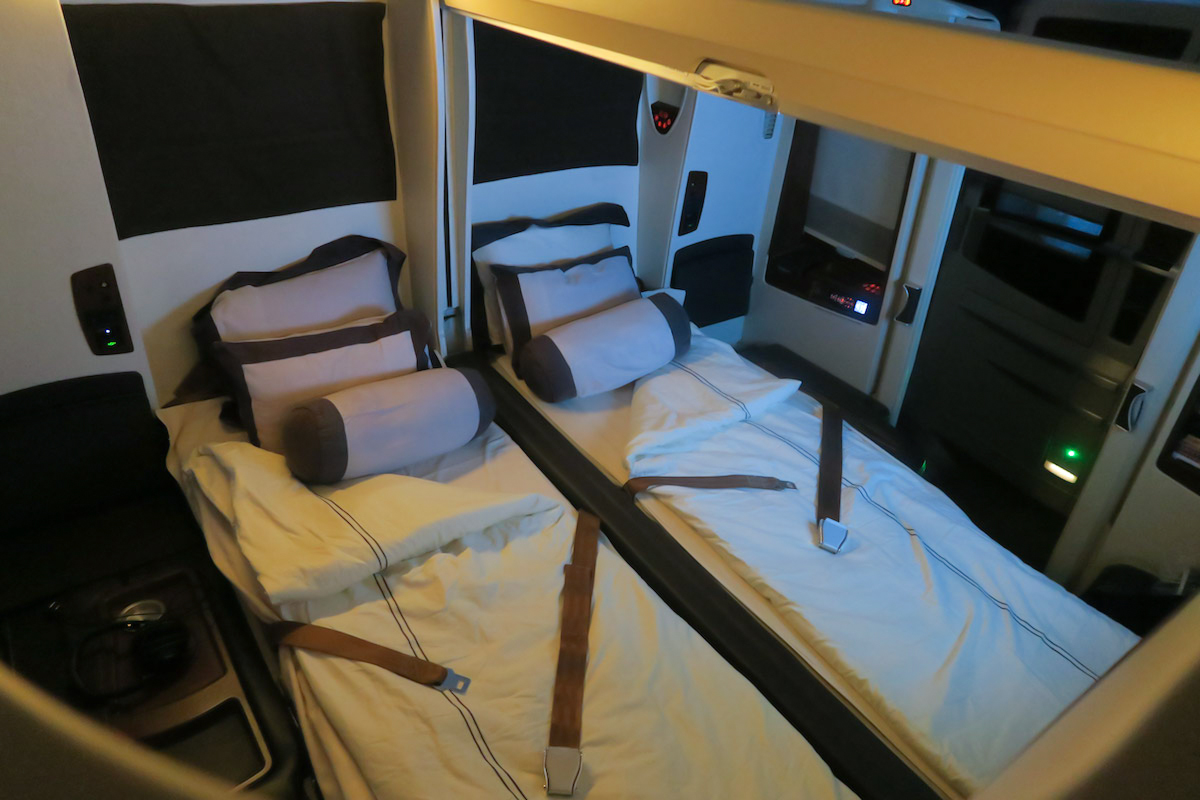 777 First Class
Their regular First Class product on Boeing 777-300ER aircraft is also quite luxurious but a step down from the A380 offering.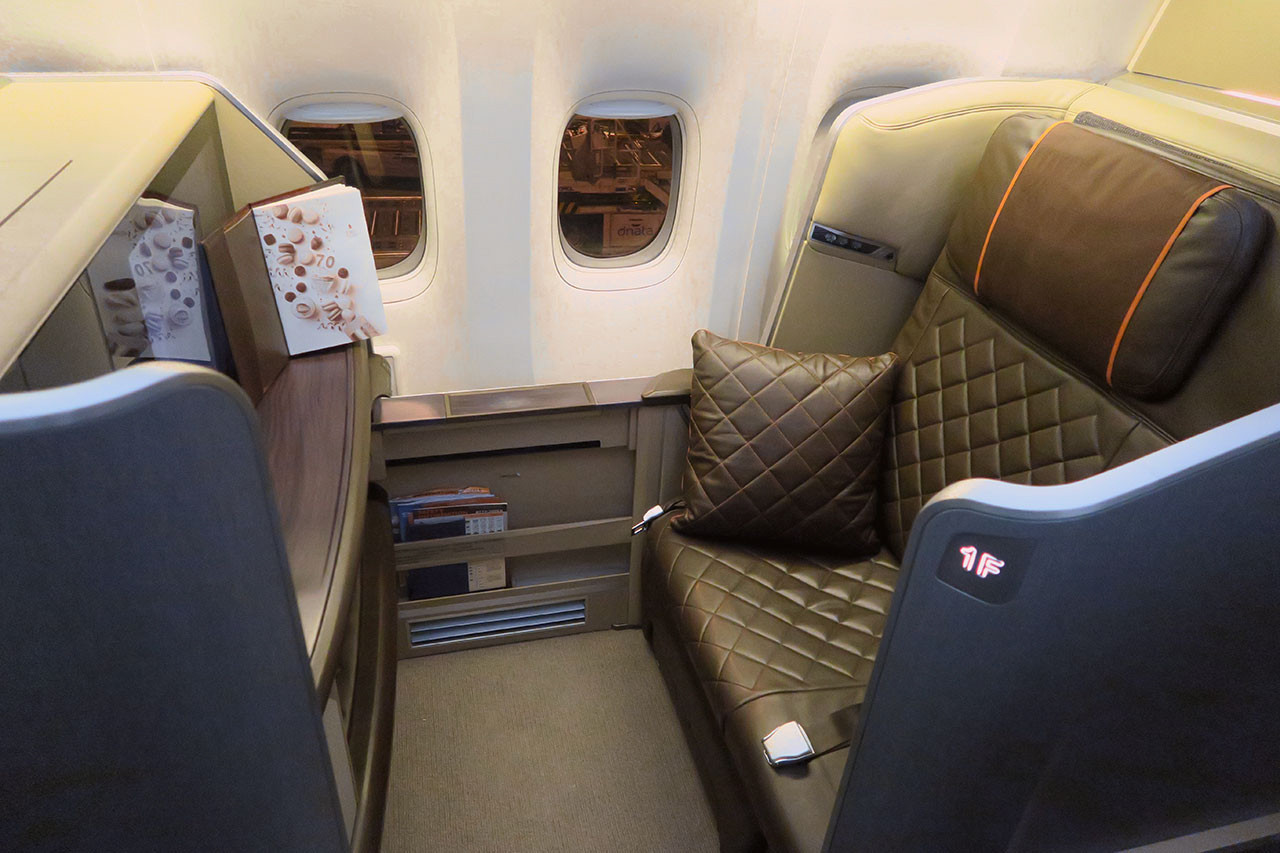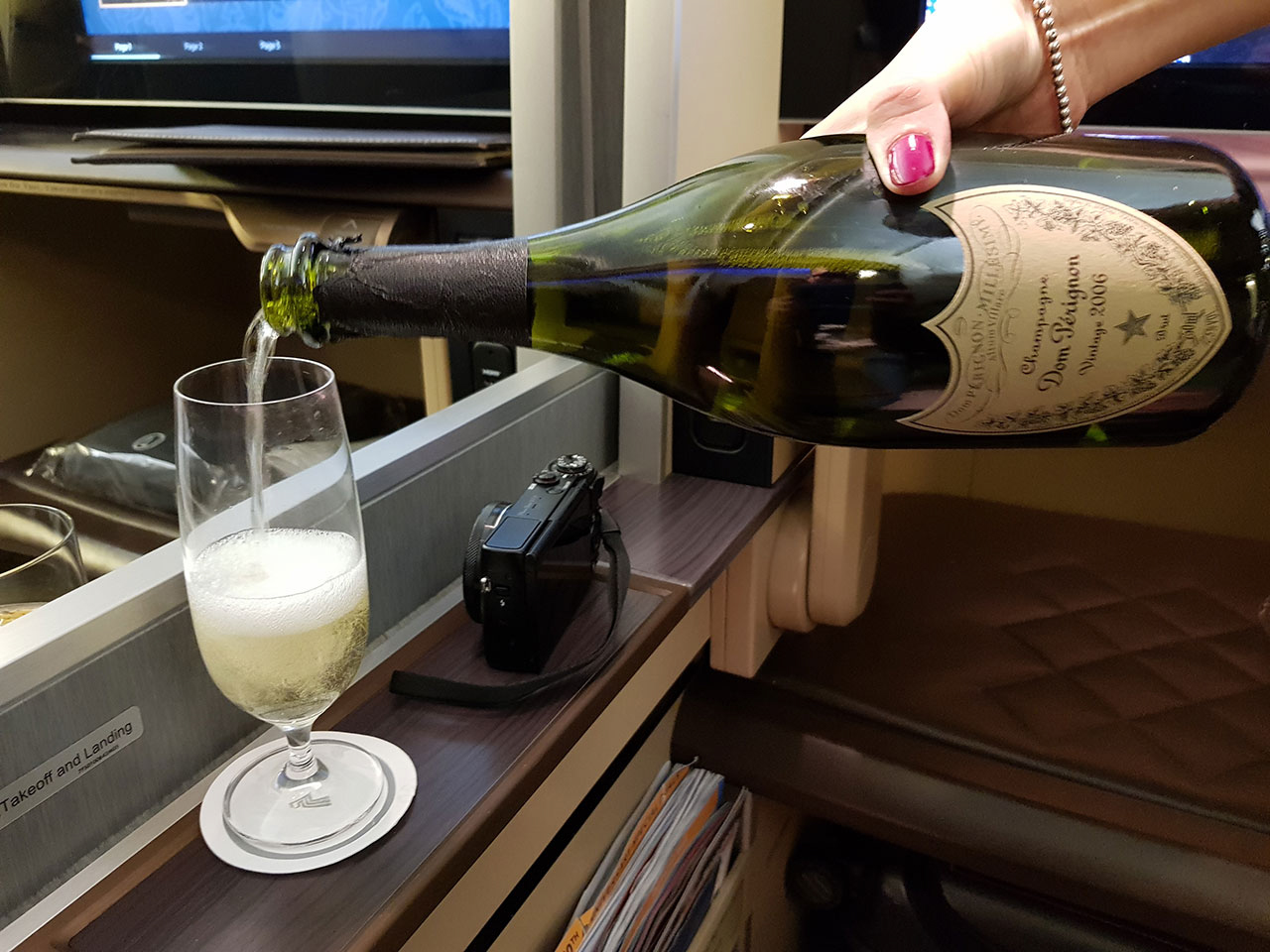 Which routes is Singapore Airlines Suites and First Class available on?
You can find these products flying between the carrier's Singapore hub and destinations such as (but not limited to):
Sydney
Melbourne
Beijing
Hong Kong
Shanghai
Tokyo (until 24 October 2020)
Frankfurt
London
Paris
New York
Zurich
How can I book an award seat in First Class or Suites Class?
You have two options for using points for Singapore Airlines First Class award seats:
Previously, Singapore Airlines did not release any First Class award space to its partners, meaning that you had to redeem through their own KrisFlyer program. However, since mid-2017, you have been able to use Velocity Points to book these seats too. You will find, though, that there is more availability released to KrisFlyer members than those with Velocity Points.

A one-way First Class ticket between Sydney/Melbourne and Singapore will set you back 85,000 KrisFlyer miles or 95,000 Velocity Points + ~$90 in taxes (it is ~$20 cheaper the other way around).
In this case, it does not make sense to transfer your Velocity Points to KrisFlyer. The exception is if you cannot access award space through Velocity and are very keen on booking a seat through KrisFlyer (but it will end up setting you back 131,000+ Velocity Points).
You will probably find that availability is limited/non-existent at the (cheaper) Saver level with KrisFlyer, especially for the new Suites Class. Therefore, if you are determined to try this product, you have better chances of securing a seat at the more expensive Advantage award price. For the Sydney/Melbourne – Singapore example above, you'll need to pay 155,000 KrisFlyer miles (~82% more expensive than Saver). The taxes stay the same.
You may also choose to waitlist a flight at the Saver or Advantage level.
How to book Suites or First Class awards on Singapore Airlines
Check how many KrisFlyer miles or Velocity Points are required for your desired route
Book online or over the phone (US$25 phone booking fee) with KrisFlyer or only over the phone with Velocity

Summing up
Singapore Airlines has a solid reputation for attentive customer service and excellent premium cabin products.
The new Suites Class is an exciting development. However, due to the increased space of each unit and thus decrease in the overall number of Suites (12 to 6), award space has tightened up.
To increase your chances:
book 11-12 months in advance
waitlist at the Saver or Advantage level
aim for the old Suites Class product
focus on Hong Kong and Shanghai flights as they tend to have more award availability than others
Do you have any other tips to help others book an award seat in Suites or First Class?
How to use your points to book Singapore Airlines Suites & First Class
was last modified:
May 21st, 2020
by