A lot of travellers enjoy the treat of taking a flight on the Airbus A380 superjumbo. There are eight carriers who operate this aircraft on flights to Sydney, Melbourne, Brisbane and Perth.
By number of A380 seats available, Sydney Airport ranks number 5 in the whole world. Melbourne is ranked 14, whilst Emirates' hub Dubai by far is the busiest A380 airport.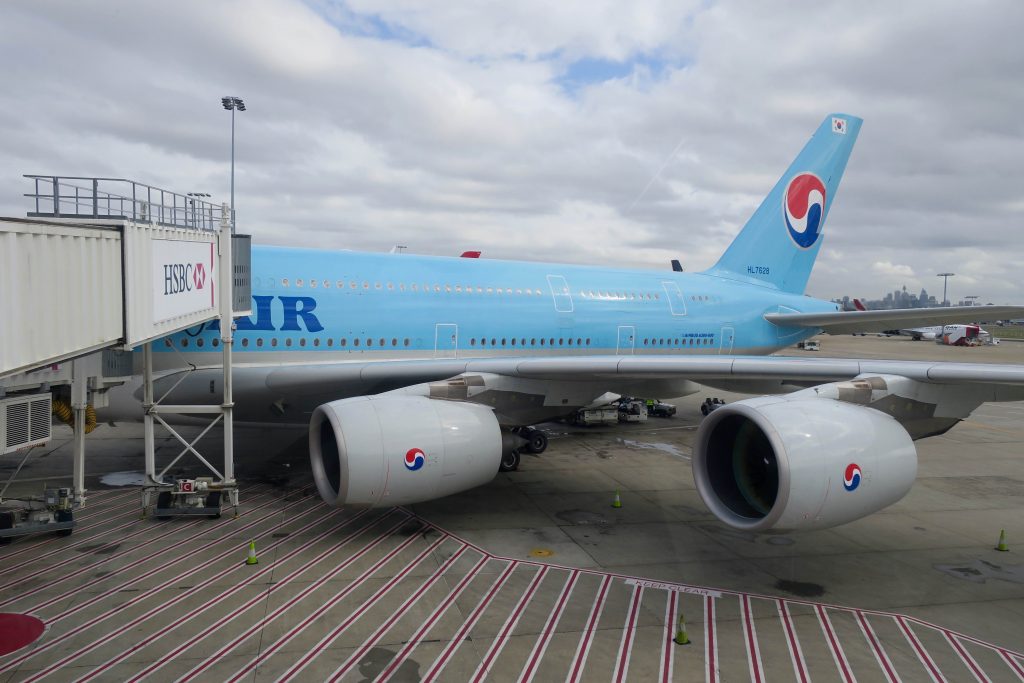 Why do people like the A380?
Reduces jetlag by circulating more oxygen through the cabin
More room to get up and walk around
Better for the environment than older planes as it's more fuel-efficient
Engines are quieter than older planes
Carries many of the world's best First Class products
Seven airlines have onboard bars for First and Business Class passengers
Two airlines have onboard showers for First Class passengers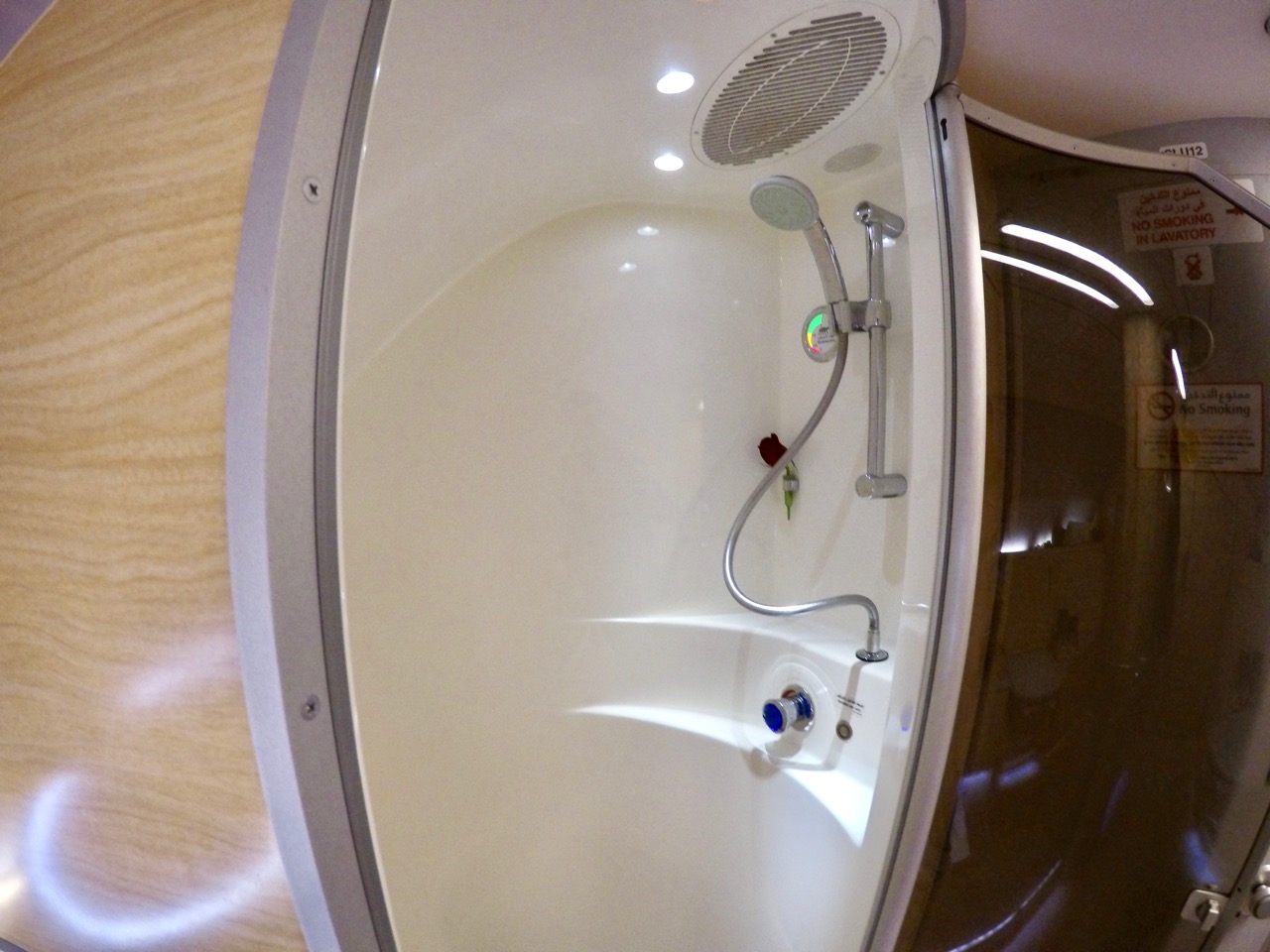 Why don't people like the A380?
Restricted to high-traffic routes like Sydney to Singapore
Can take a while to board due to high number of passengers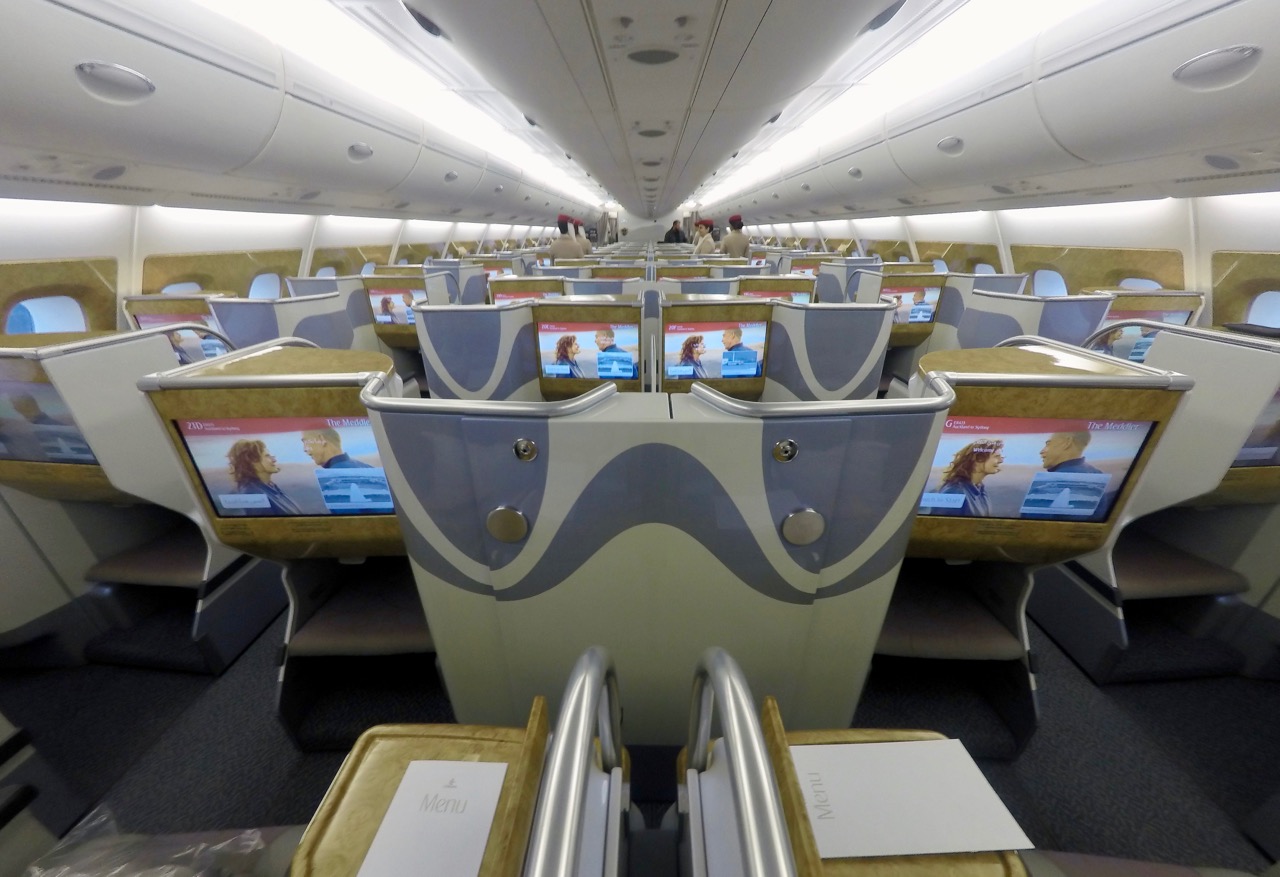 Ad – Scroll down to continue reading.Minimum spend, terms & conditions apply.
Which routes does the A380 fly on to and from Australia?
| | | |
| --- | --- | --- |
| Origin | Destination | Airline |
| Sydney | Abu Dhabi | Etihad |
| | Christchurch | Emirates |
| | Dallas/Fort Worth | Qantas |
| | Doha | Qatar Airways |
| | Dubai | Emirates |
| | Guangzhou | China Southern |
| | Hong Kong | Qantas |
| | Los Angeles | Qantas |
| | Seoul | Asiana & Korean Air |
| | Singapore | Qantas & Singapore Airlines |
| Melbourne | Doha | Qatar Airways |
| | Dubai | Emirates |
| | Los Angeles | Qantas |
| | Singapore | Qantas & Singapore Airlines |
| Brisbane | Dubai | Emirates |
| Perth | Doha | Qatar Airways |
| | Dubai | Emirates |
Which airlines fly the A380?
To and from Australia, Emirates operates the most A380 flights, followed by Qantas, Qatar Airways and Singapore Airlines. Etihad, Asiana, Korean Air and China Southern also run A380s to Australia.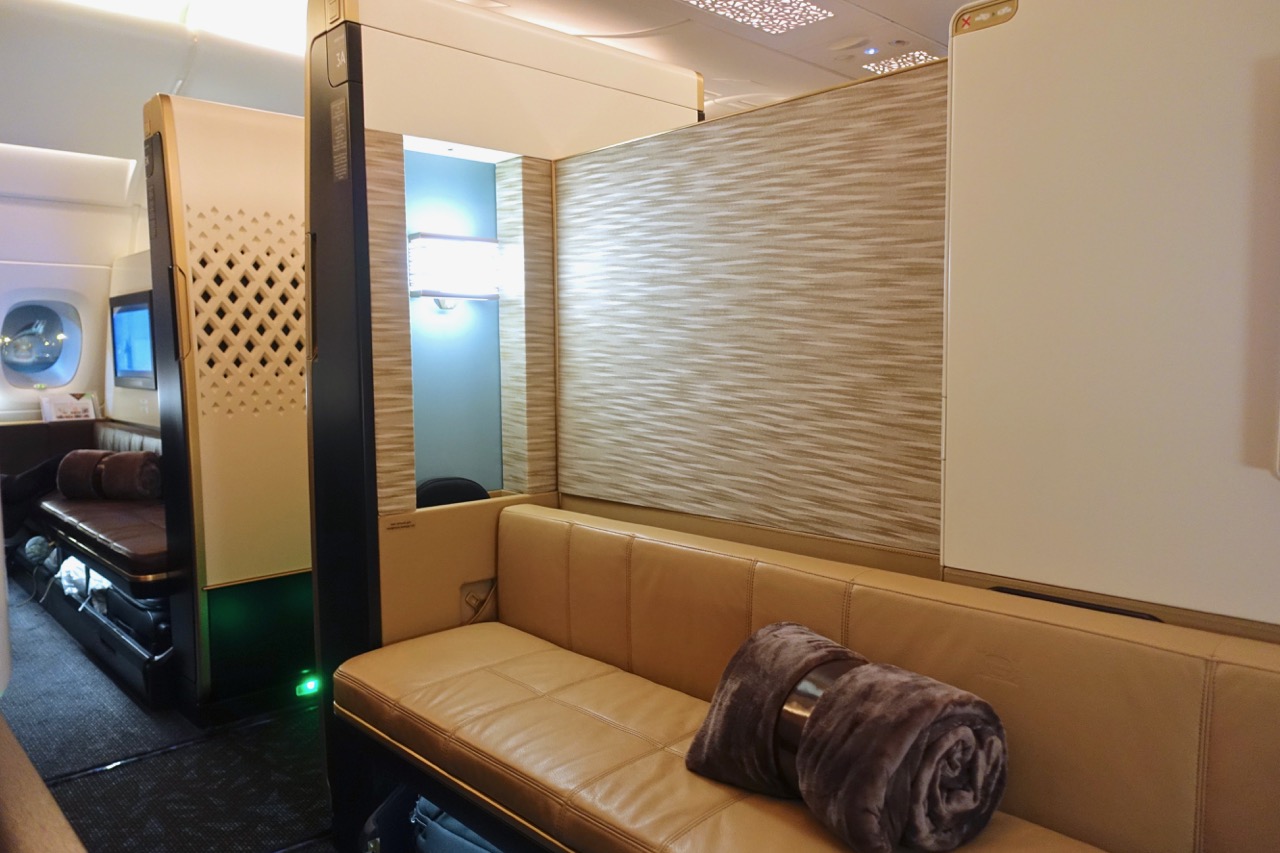 Frequently asked questions
Who has the most A380 aircraft?
Emirates by far has the highest number of Airbus A380s in its fleet, numbering over 110. Singapore Airlines and Lufthansa follow.
How many passengers can an A380 hold?
The maximum amount of passengers that an A380 can hold is 853. However, Airbus says the 'typical' layout holds 525 passengers. For example, Qantas has 484 seats on its A380s.
Does the Qantas A380 have wifi?
No, Qantas' A380 aircraft do not feature wifi.
How much does an A380 cost?
The listing price for an Airbus A380 is approximately US$445 million.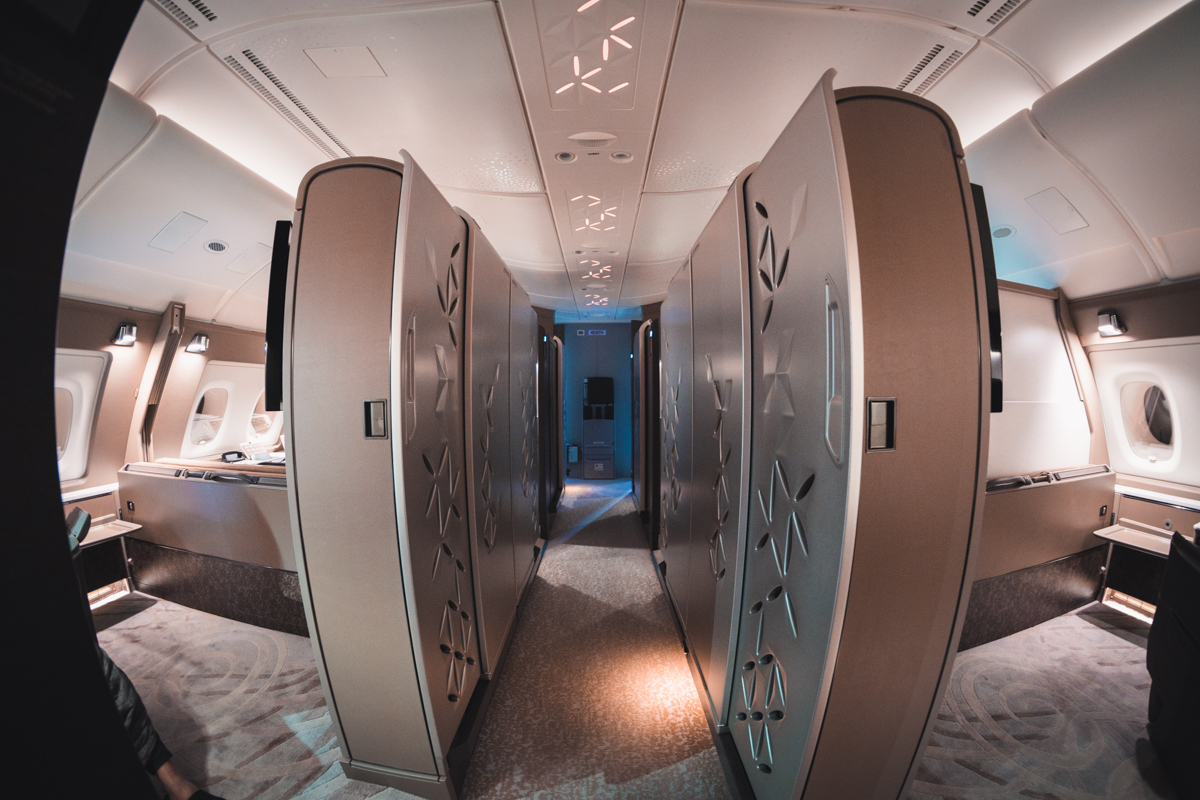 Summing up
Flying on one of the A380 superjumbos is a special experience for many, especially when flying towards the pointy end of the plane. We're lucky in Australia to have so many airlines flying the A380 here, especially to Sydney.
However, the economics of the A380 have worsened in the past few years, meaning that airlines are moving towards smaller, more fuel-efficient aircraft like the Airbus A350 and Boeing 787 Dreamliner.
Therefore, if you haven't tried the A380 yet, or if you are a big fan of it, my advice would be to make the most of flying in the next few years as it will probably start to disappear.
You can check out all of our A380 flight reviews here.
What is your take on the Airbus A380? Share your opinion in the comments below.
Which airlines fly the Airbus A380 to Australia?
was last modified:
November 14th, 2019
by