NSW removes quarantine for all overseas travellers
Posted:
October 15, 2021 - 10:00 am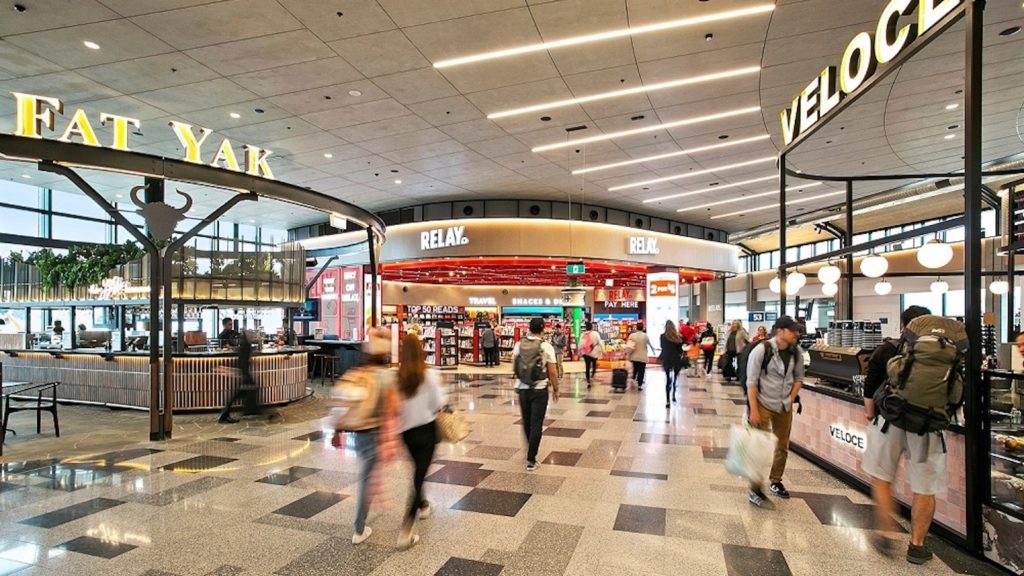 What we'll be covering
NSW is removing all quarantine requirements for fully vaccinated overseas arrivals from 1 November 2021. This announcement will clearly have a flow-on effect on other states – hopefully kick-starting a similar trend around the country.
Prime Minister Scott Morrison has further clarified that a staged approach will be taken with regard to overseas arrivals. Firstly, Australian citizens and permanent residents will be allowed, followed by international students and skilled migrants and finally overseas tourists. The Prime Minister also announced that the definition of 'immediate family' will be expanded to include parents of Australian residents and citizens.
We take a look at what this means for Australia's pathway out of the pandemic.
Home and hotel quarantine gone!
The NSW Government will remove all quarantine requirements and overseas caps from 1 November 2021. All fully-vaccinated overseas arrivals with a TGA-approved vaccine can forgo quarantine. So once they set foot on Australian soil, these travellers can move freely about the community.
To be eligible for quarantine-free status, you must show the following:
Proof of full vaccination.
A negative result from a PCR test taken prior to your inbound flight.
The announcement has many benefits. First – and most obviously – it will allow Australians to again travel abroad in a relatively unimpeded way. Second, the removal of international arrival caps means that stranded Aussies will finally be able to return home and reunite with their loved ones. And finally, the boost to the economy, especially for the battered travel industry, will be enormous!
Easing of restrictions and return of overseas travellers would help reunite families and be a significant boost for the economy.

Welcoming back fully-vaccinated travellers will not only mean families and friends can be home in time for Christmas, it will also give our economy a major boost.

NSW Premier Dominic Perrottet, NSW Government Media Release 15 October 2021
The announcement has come as a surprise to many. However, reaching vaccination milestones quicker than anticipated was a major contributor to today's announcement.
Ad – Scroll down to continue reading.Minimum spend, terms & conditions apply.
What will this mean for flights to and from Australia?
At least for NSW, we can expect an increase in flights to and from Sydney. Also, Qantas has confirmed that international flights will now commence from 1 November rather than later that month. A refreshing change from 18 months of extended delays!
The national carrier has also welcomed the decision by the NSW Government to remove quarantine arrangements for fully vaccinated arrivals, which is in line with many countries around the world.

Qantas will operate up to five return flights a week from Sydney to London and up to four return flights a week from Sydney to Los Angeles with its Boeing 787 Dreamliners from 1 November. More flights will be added to meet demand, if needed.

Qantas Media Release 15 October 2021
As a result of this announcement, Virgin Australia will be extending its Flexible Flying policy to 30 April 2022. This means that all Virgin Australia customers can change it fee-free if they need to.
We welcome the arrangements foreshadowed by the NSW Government to end quarantine requirements for fully vaccinated travellers.

It's fantastic news for travellers, the aviation industry, and the thousands of businesses and communities in the state who rely on open borders and the economic injection that tourism provides.

Virgin Australia is fully supportive of all measures that help facilitate a safe return to open travel and to the way of life we all value so much.

We look forward to other states and territories also resuming inbound tourism for fully vaccinated travellers, once vaccination thresholds have been reached.

Virgin Australia Spokesperson
This is great news for Australian frequent flyers. Qantas members can expect to start seeing an increase in Classic Flight Reward availability to overseas destinations. Especially those who are looking to travel in the northern hemisphere summer of 2022.
Qantas Points Planes
Don't forget that Qantas is also making available its Qantas Points Planes. You can only purchase these flights using Qantas Points. The first seven days of Qantas flights between Sydney and London (via Darwin) are available as Points Planes. And all cabin classes will be available!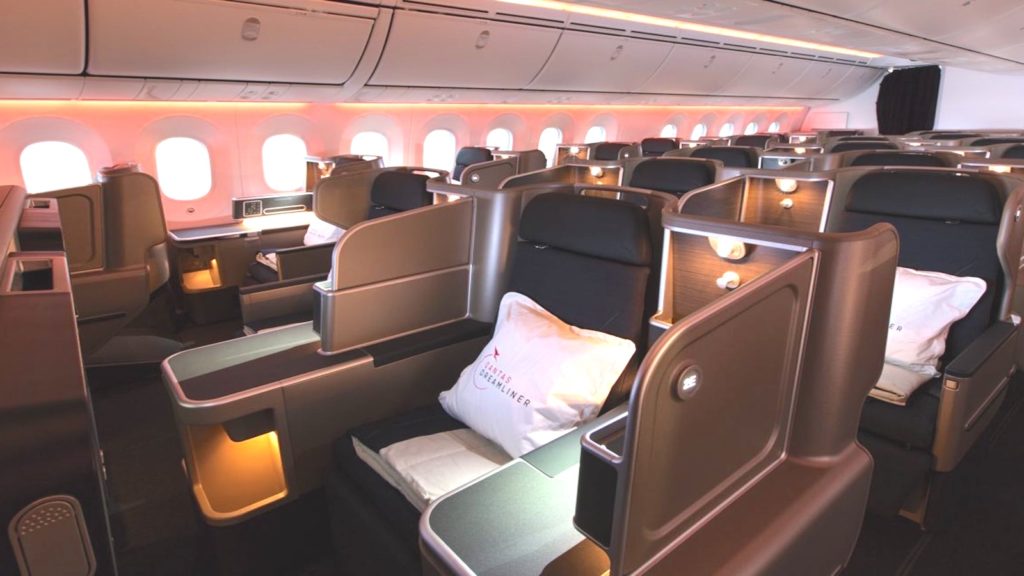 Looking for some tips on how to find reward seat availability? Make sure you check out our comprehensive guide on searching for reward seats.
Will other states follow?
Currently, it's unclear what the other states' next steps will be. But one thing's for sure – it will be hard for them to ignore this announcement, given the likely flow-on effects across the nation.
As an indicator, the Qld Chief Health Officer, Dr Jeanette Young, has publicly stated that her thinking may need to evolve as a result of this announcement.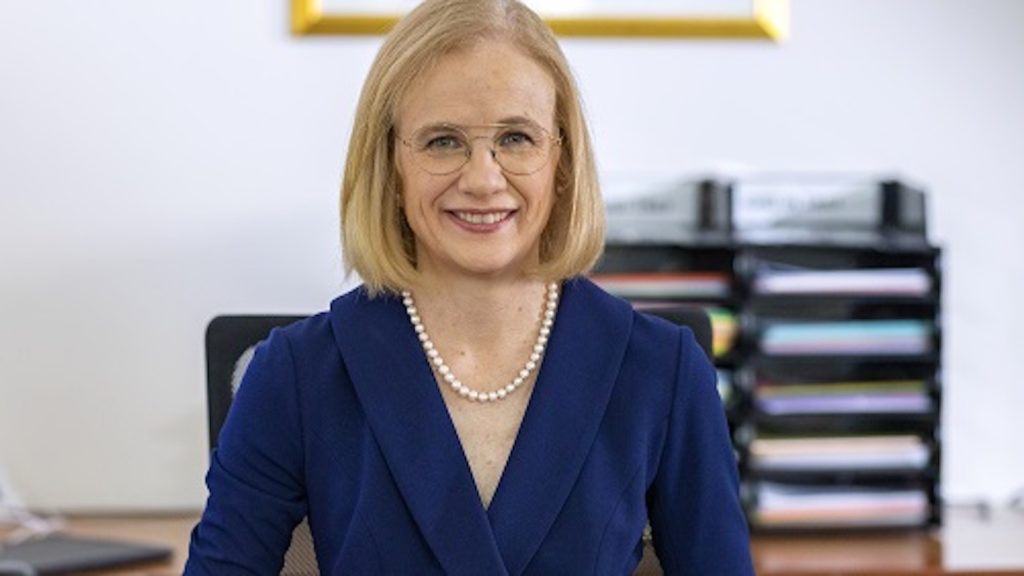 It is not just a change that will impact on NSW, opening the borders in NSW then leads to a flow on to every other state.

So I just need to recalibrate my thinking that I have been coming to over the last few weeks.

Dr Jeanette Young, Qld Chief Health Officer 15 October 2021 presser
With 1 November fast approaching, I'm sure we will get an update from other states sooner rather than later!
Summing up
Overall, this is fantastic news on a number of levels. Families and friends will be able to reunite after more than 18 months apart, while Australian citizens and permanent residents stranded overseas will be able to finally return home.
But let's not forget the battered travel industry. Today's announcement will be a huge boost for travel and tourism. Especially because the quarantine-free benefit extends to all fully vaccinated travellers – not just Australian citizens and permanent residents.
Fingers crossed this announcement kickstarts our beloved travel industry and leads to a much-needed speedy recovery.
NSW removes quarantine for all overseas travellers
was last modified:
October 16th, 2021
by