Thanks to its partnership with Virgin Australia and Velocity Frequent Flyer, United Airlines is now a much more appealing choice for Aussie travellers. That's especially so on US domestic hops. Reciprocal status benefits like priority check-in and free checked baggage make any Economy journey more enjoyable on United's Airbus A319.
Case in point, I was over in San Antonio, Texas – which often surprises people as the seventh most populous city in the United States – for the IPW 2023 conference. With my next destination being San Francisco, and United having a non-stop flight over to that Californian hub, I took the chance to take United for a spin.
Here's what my experience was like as a Velocity member, travelling on a domestic-only United ticket.
Check-in and checked baggage
Velocity status has its perks when travelling with United. For this United Airbus A319 Economy flight, my Velocity Platinum membership unlocks the 'Premier Access' queues at check-in and security screening. The same privilege applies if you're Velocity Gold, Star Alliance Gold or United MileagePlus Premier Silver or above.
To make things easy, United's systems automatically validate that status in the background. Just by having my Velocity number linked for earning points, 'Premier Access' appears on my mobile boarding pass. Just to check, I print a boarding pass from an airport kiosk as well, and it shows up there, too.
Standalone US domestic flights in United Economy don't include free checked baggage by default. But elite members can pack to the following limits at no charge:
1 x 23kg: Velocity Gold, Velocity Platinum and (non-United) Star Alliance Gold
1 x 32kg: United Premier Silver
2 x 32kg: United Premier Gold
3 x 32kg: United Premier Platinum, Premier 1K and Global Services
Unfortunately though, there's no complimentary checked baggage for Star Alliance Silver, or for Velocity Silver. Under Virgin Australia's previous partnership with Delta, Velocity Silver members could bring 1 x 32kg bag on every Delta flight. With United, they'd pay the standard US$30-35 fee for a 23kg bag per domestic leg, which is sure to sting when visiting multiple cities.
But I also found a glitch in United's mobile app. The baggage information screen was correctly displaying my free allowance (1 x 23kg via Velocity Platinum). But when completing online check-in, it tried to charge for that free bag. To get around the fee, I had to complete check-in with zero bags. Then, go back and 'add bag', which triggered the waiver.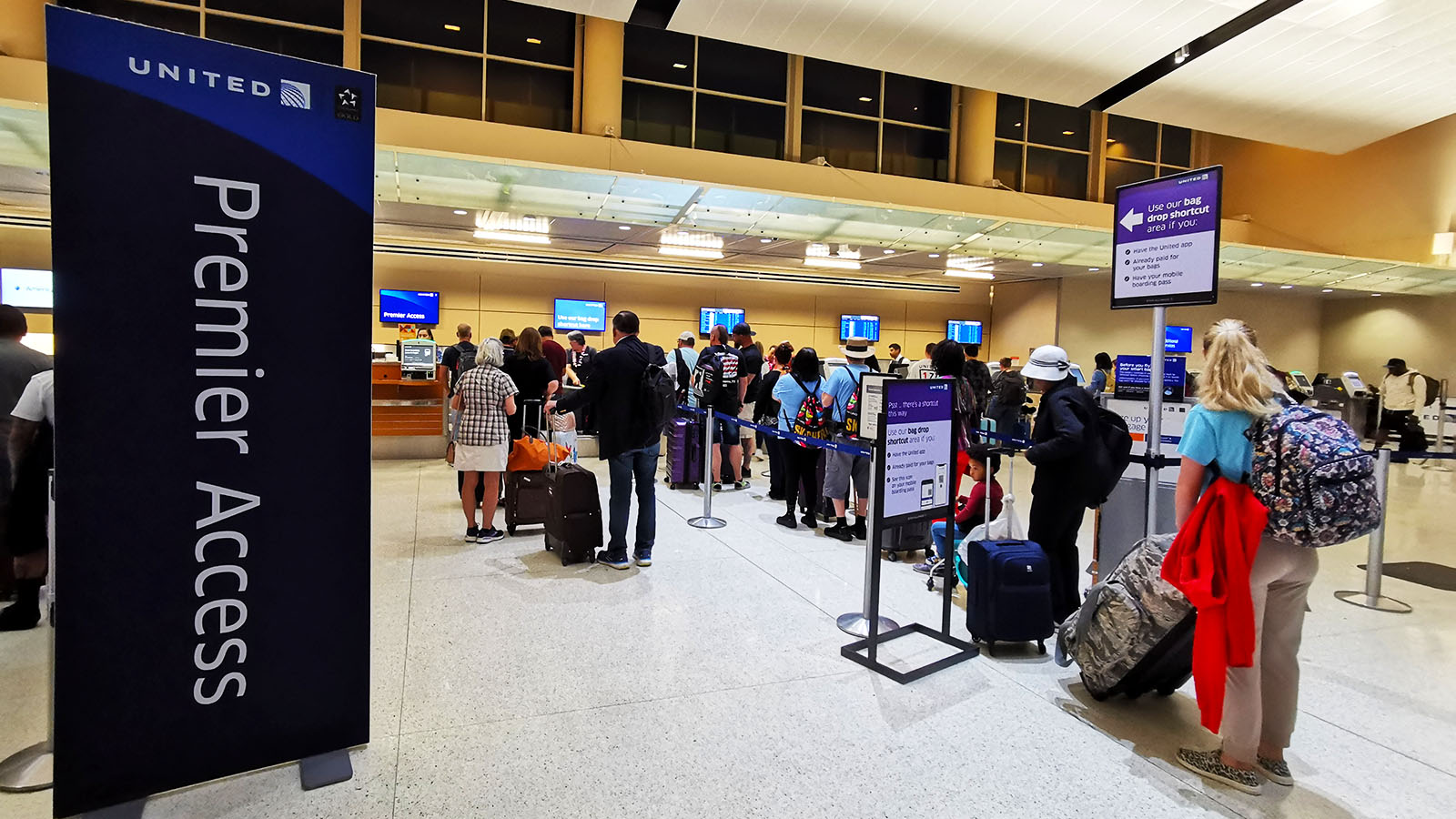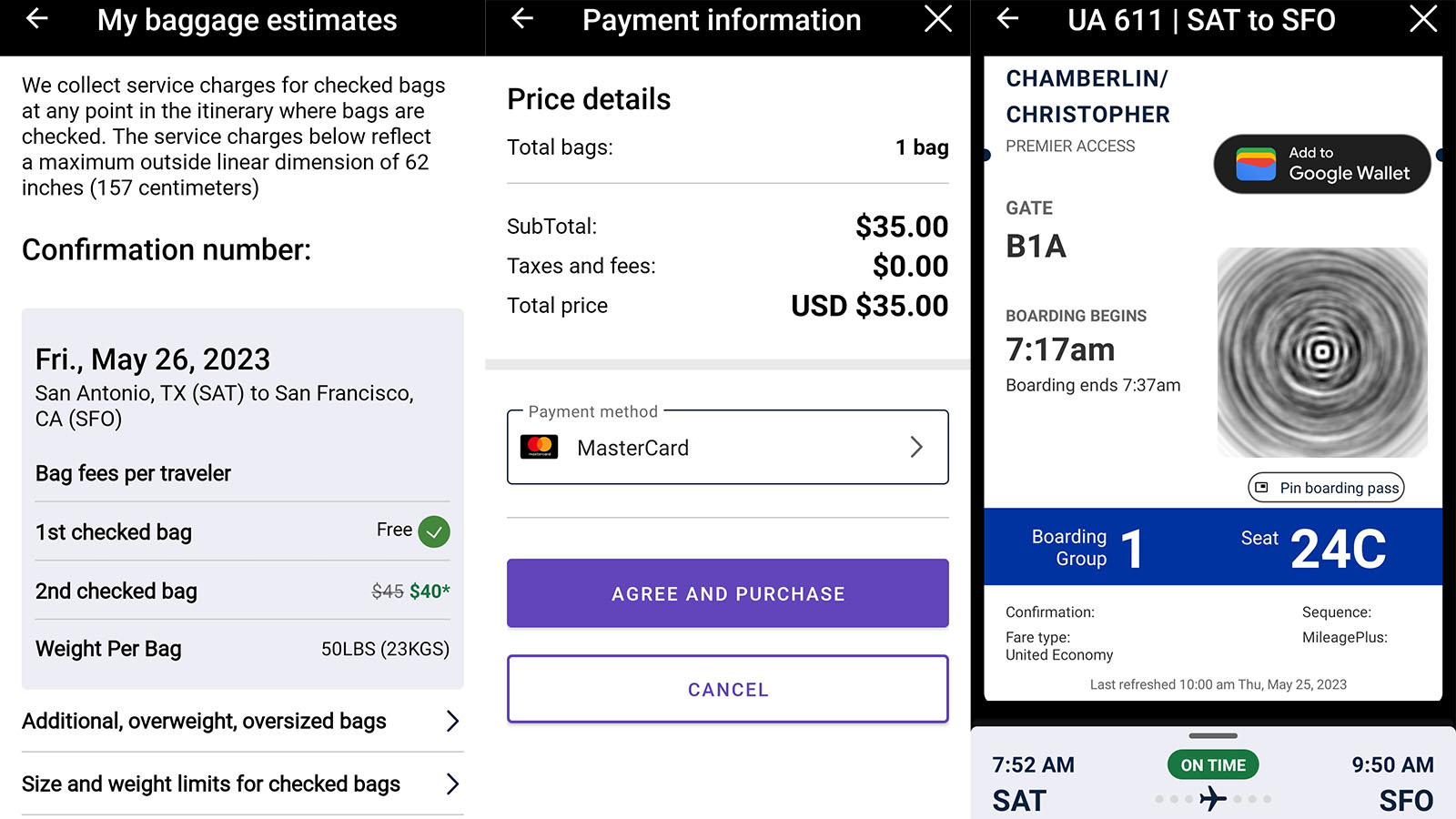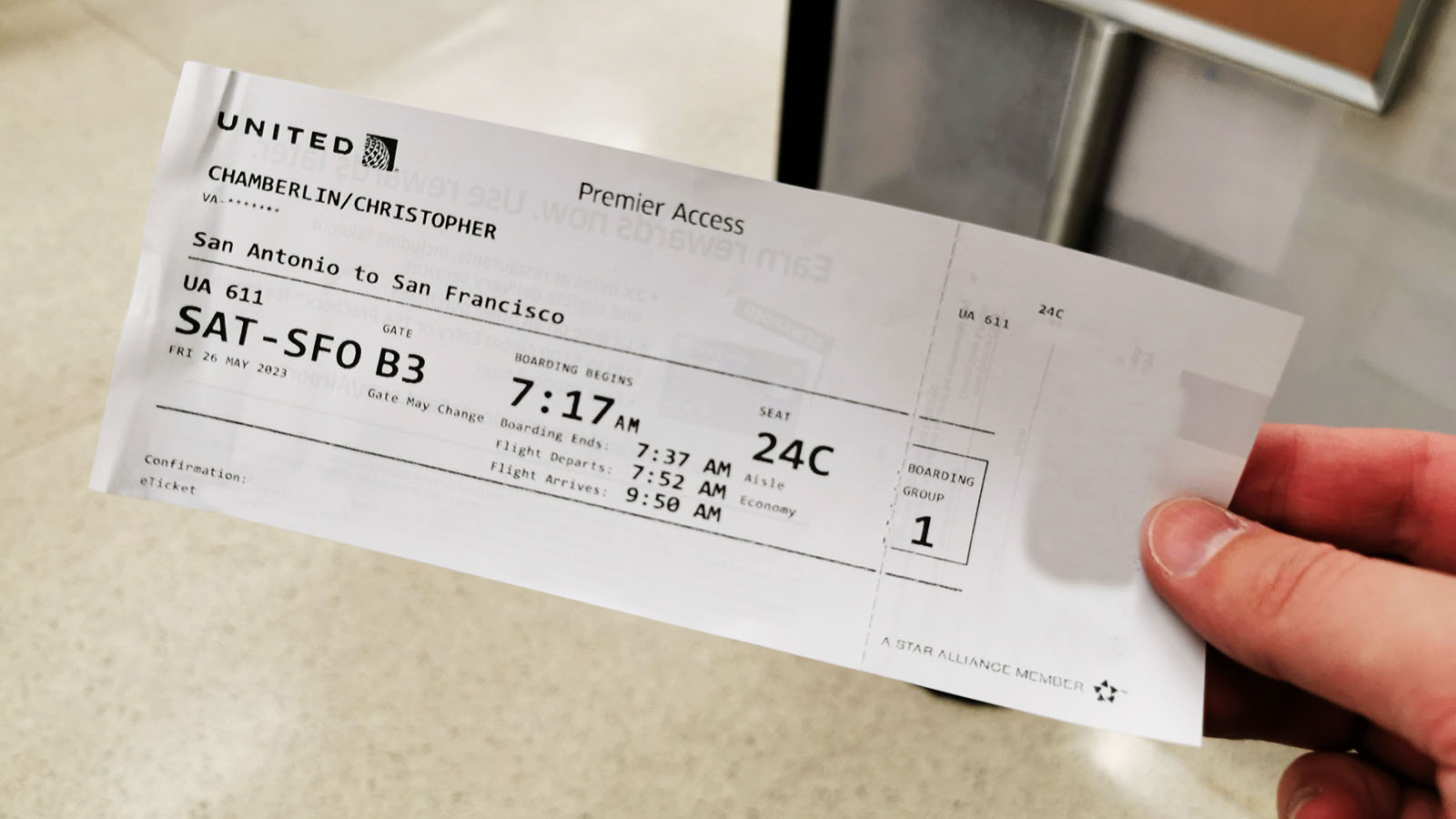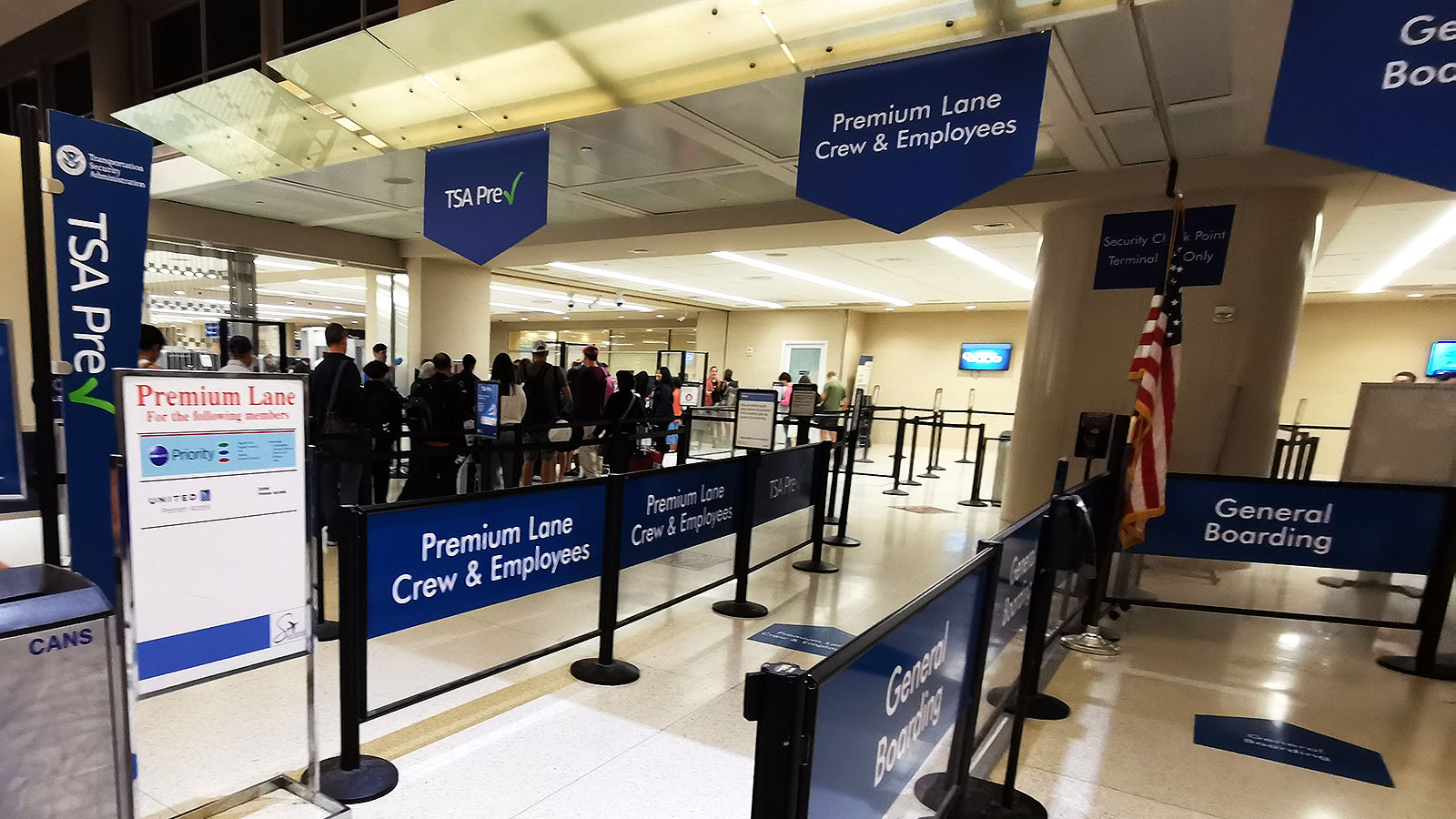 If you're having trouble, they can sort things out at the airport, where your complimentary baggage allowance appears in the system.
United Club in San Antonio
Of course, lounge access also doesn't come as standard when flying United Airbus A319 Economy. But this is where status – or perhaps, a connecting flight – can come in handy. The rules are complex though, so listen up!
Access is gratis for Star Alliance Gold members bound for any destination: domestic or international. That is, except for members of United's own frequent flyer program. United Premier Gold cardholders (and above) only qualify for free entry when travelling internationally on the same day.
In a similar way, access is included for those flying United Business or United Polaris on the same day. It's also included if travelling United First to Canada or Mexico, including before domestic connections. Those flying abroad in Business Class or First Class on another Star Alliance airline also qualify, but not before a domestic connection unless otherwise entitled.
Separately, paid-up United Club and Air Canada Maple Leaf Club members can visit prior to any United or Star Alliance flight – including on domestic-only trips. This is how many United frequent flyers access lounges on their domestic travels: by maintaining this separate, paid membership. Full details on United's website.
Oh, and then there's access via Virgin Australia Velocity. 'Officially', entry is available to Velocity Gold, Platinum and Beyond members only on the same day as an international United flight. I had a standalone domestic ticket, but thought I'd try my luck anyway. With a scan of my boarding pass and digital Velocity membership card, I'm in! Magic… wink. I'm even able to bring along one guest without fuss.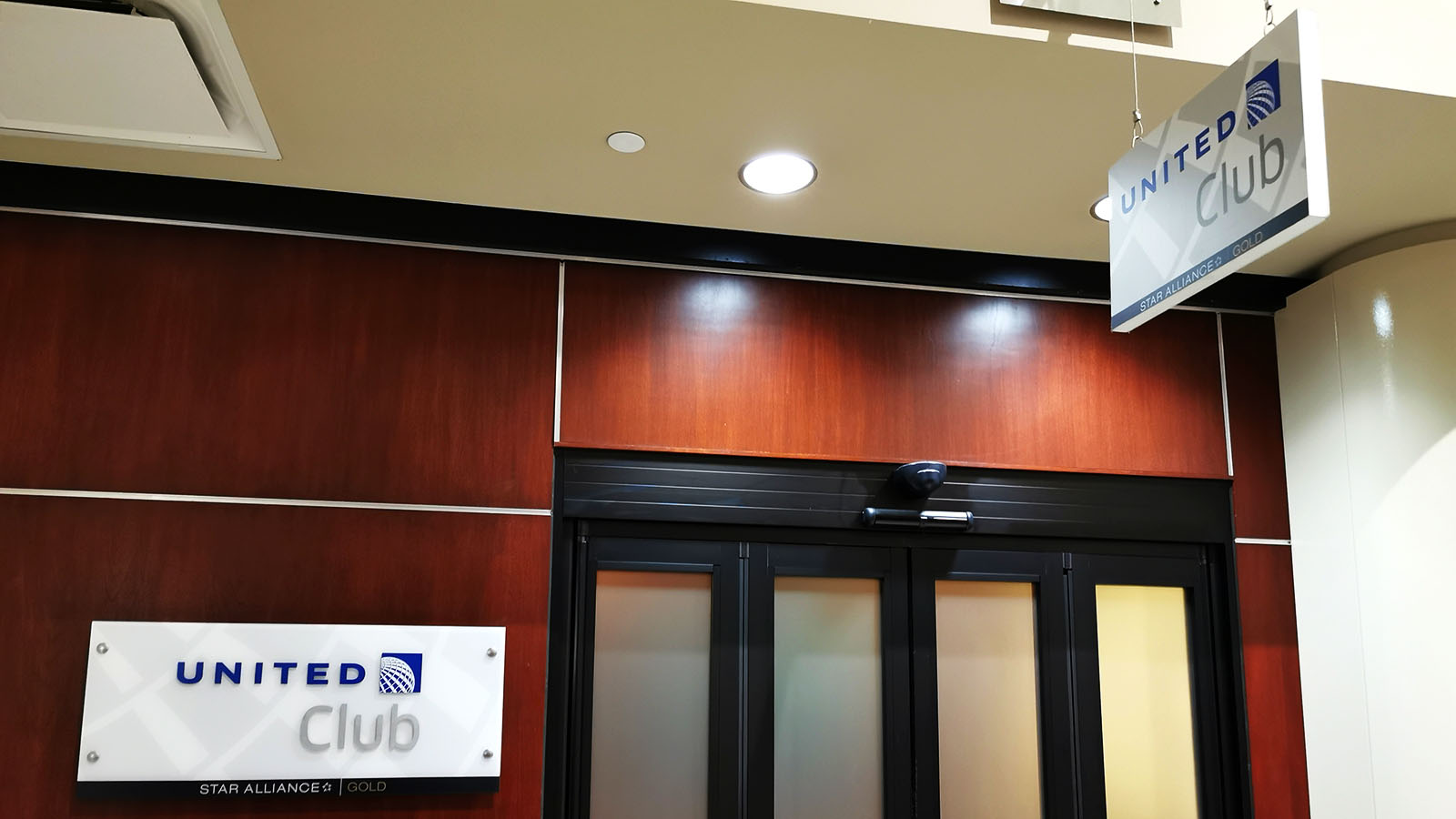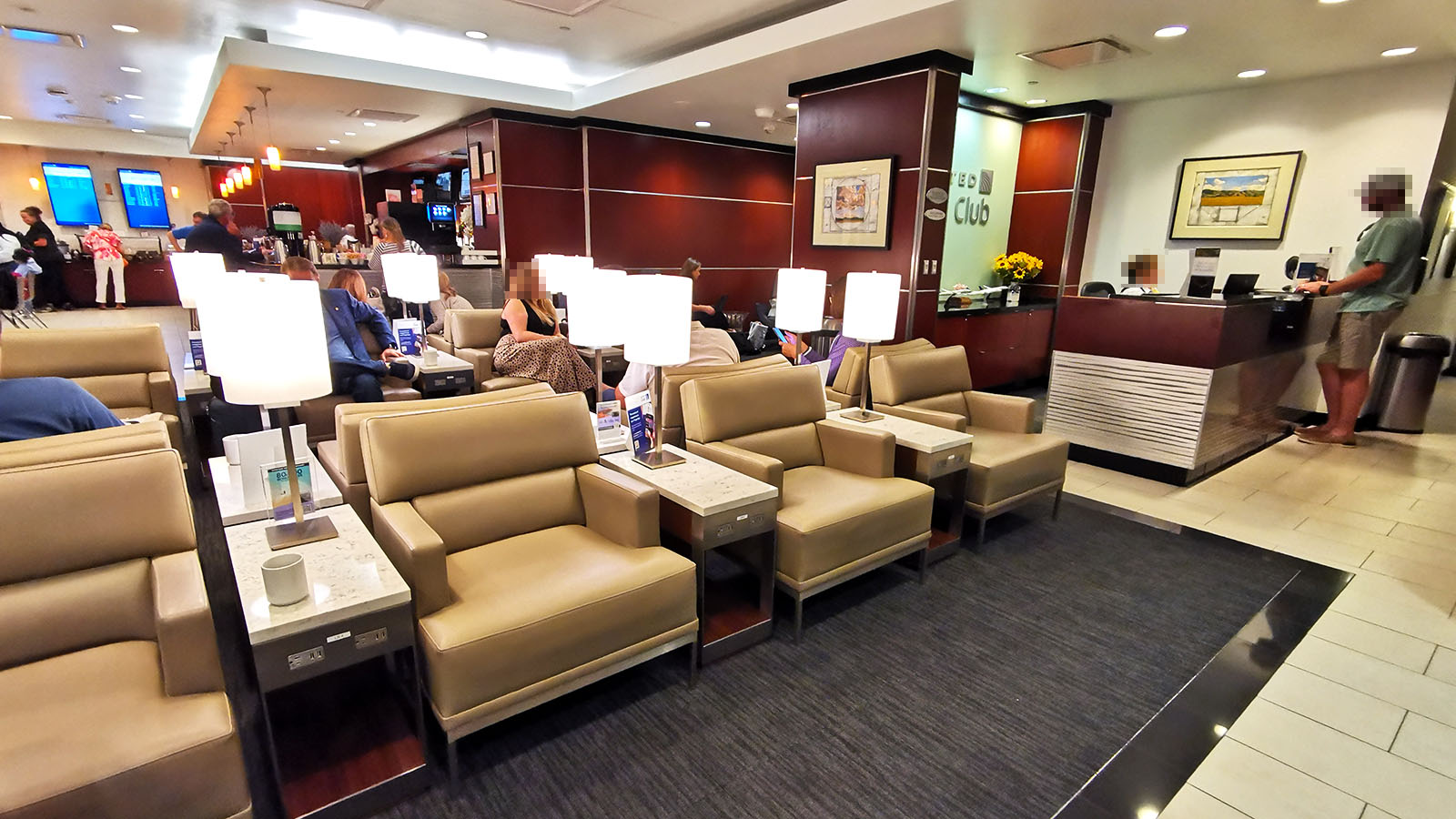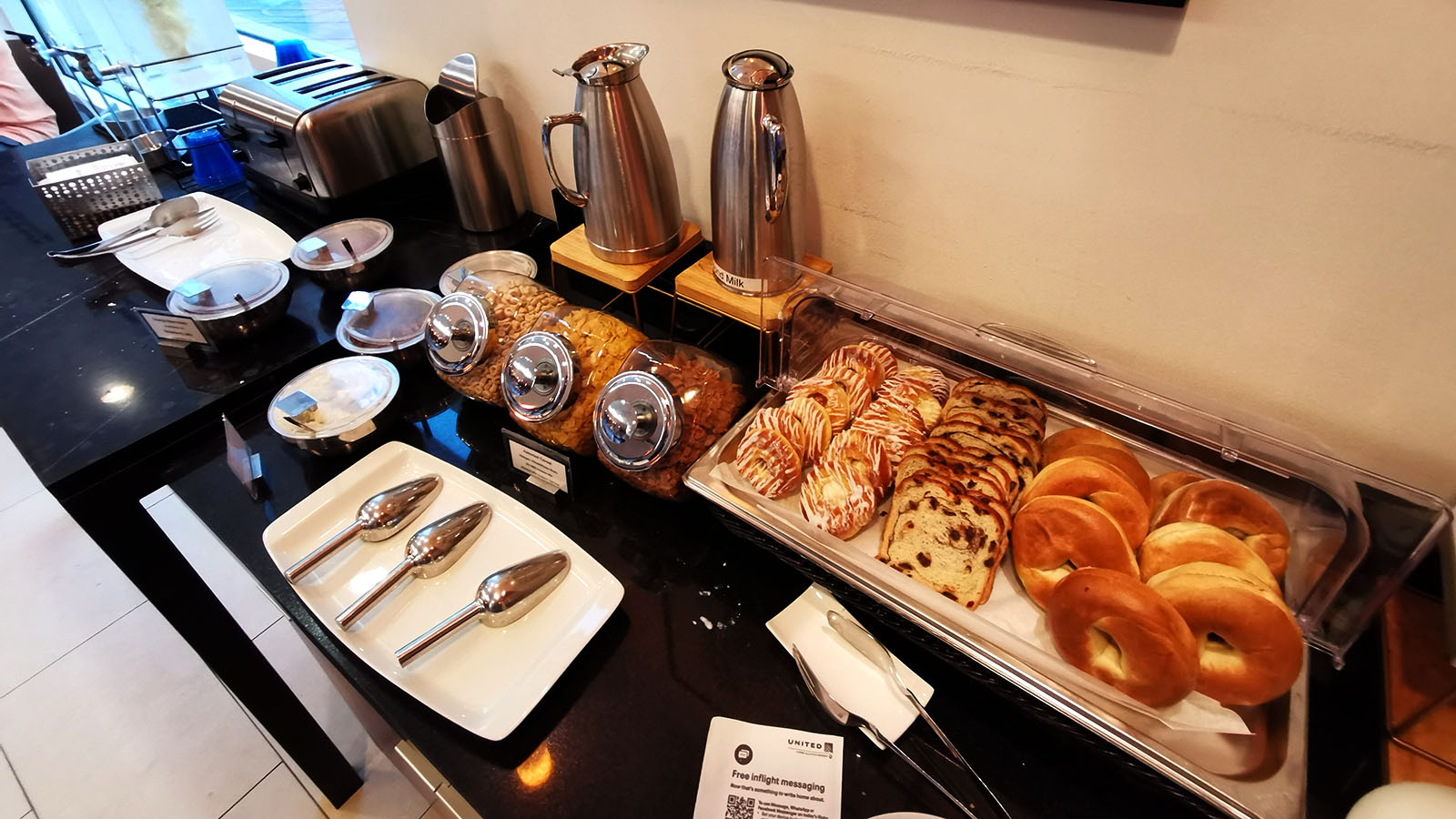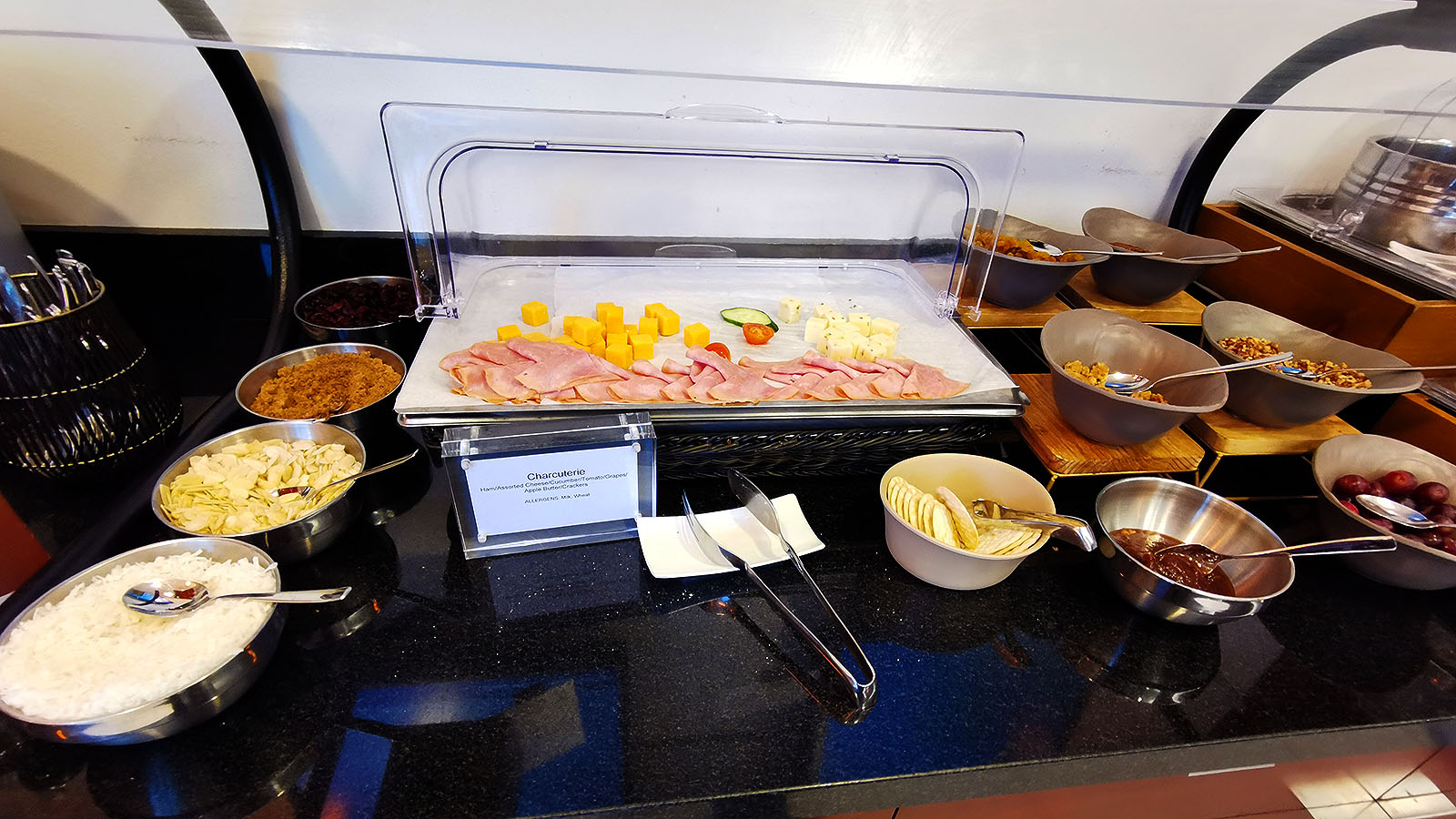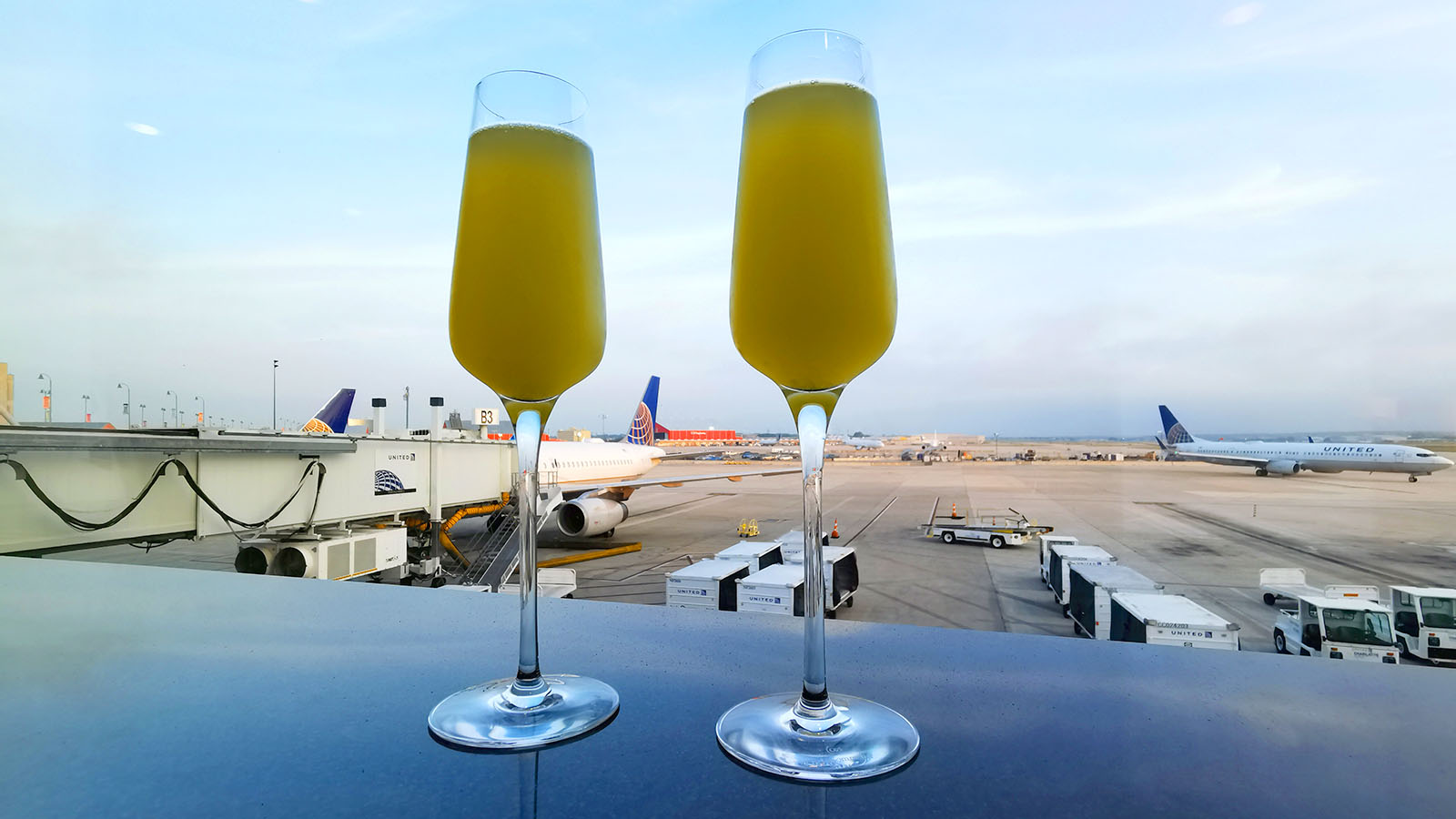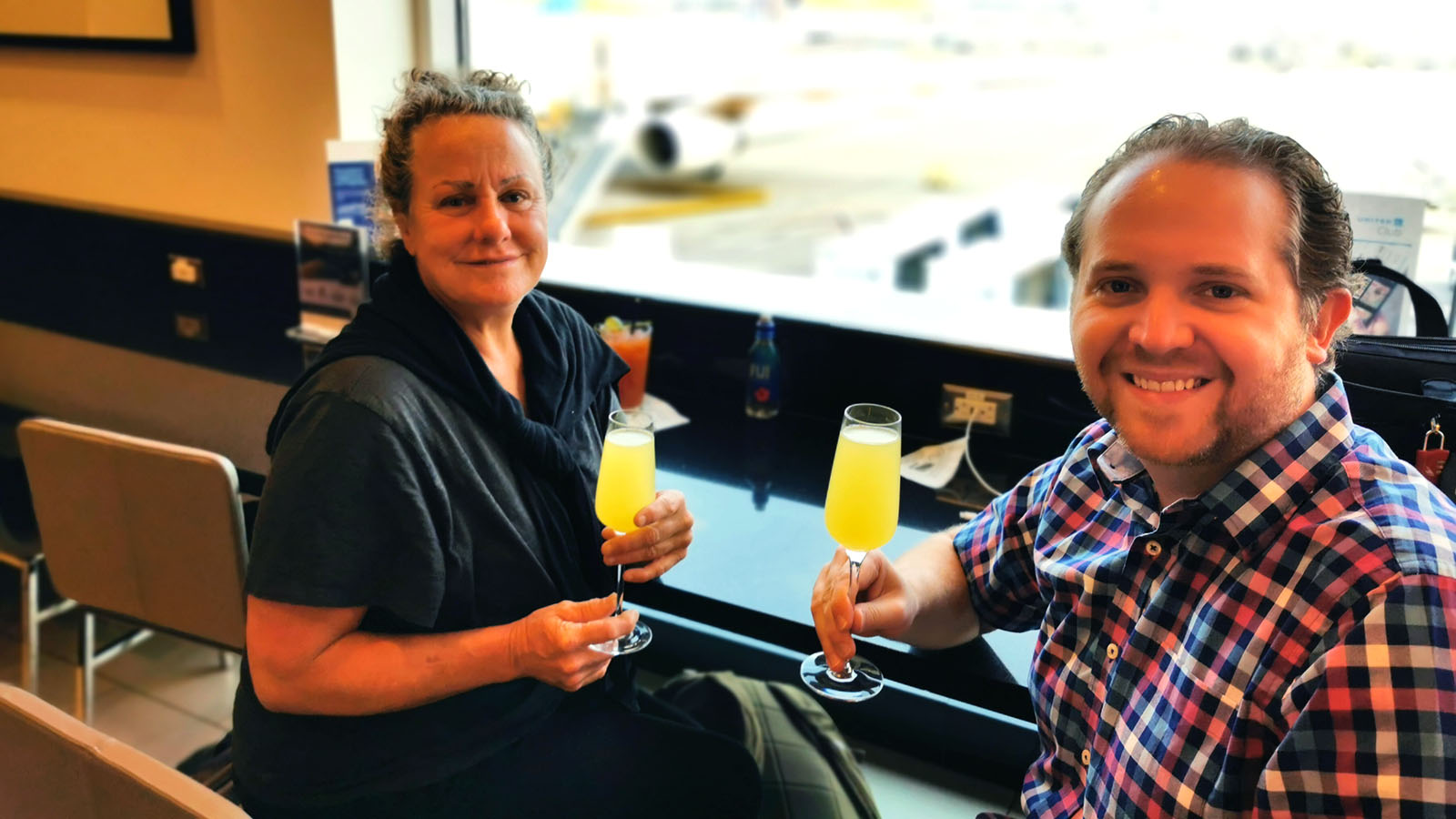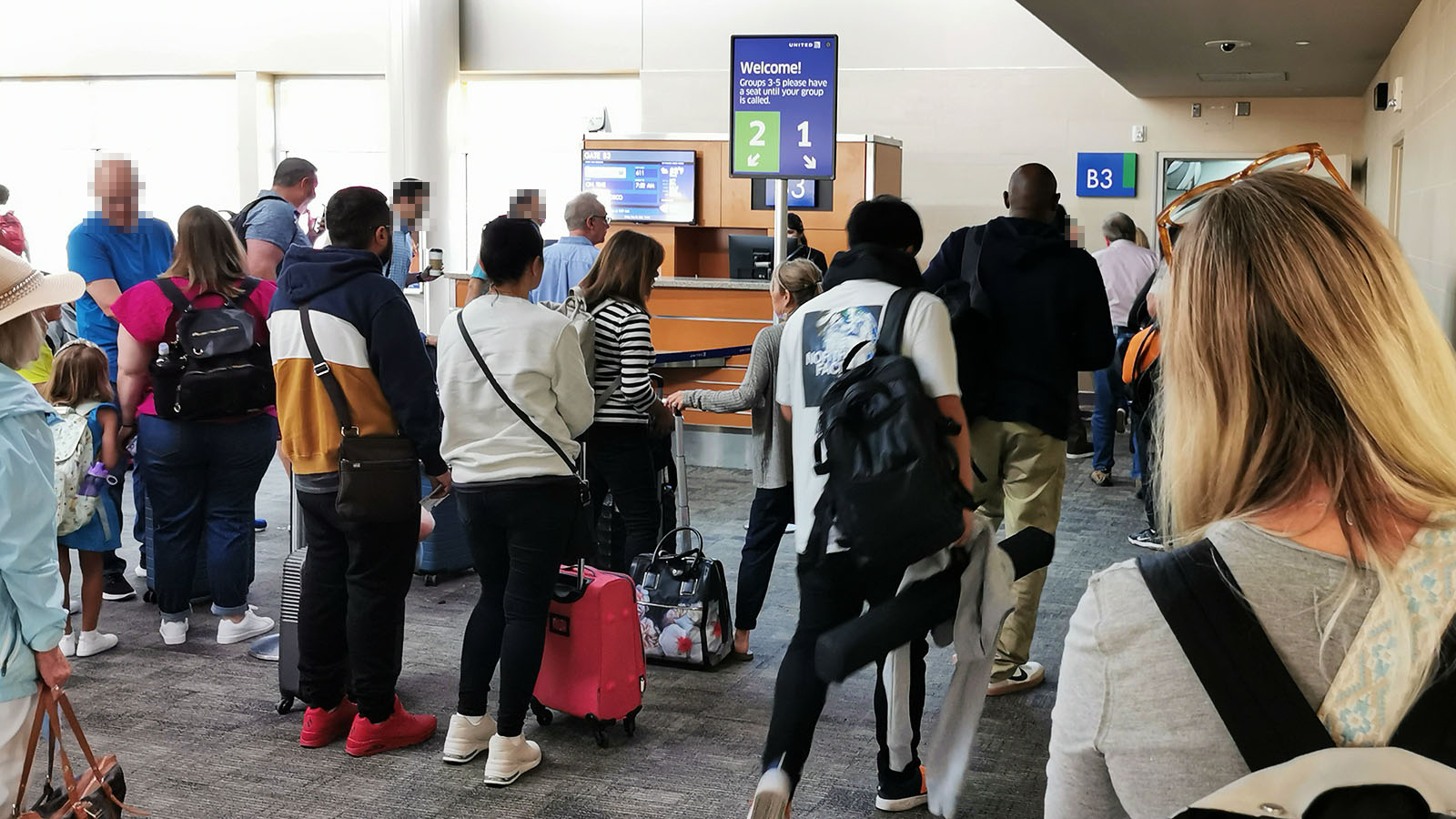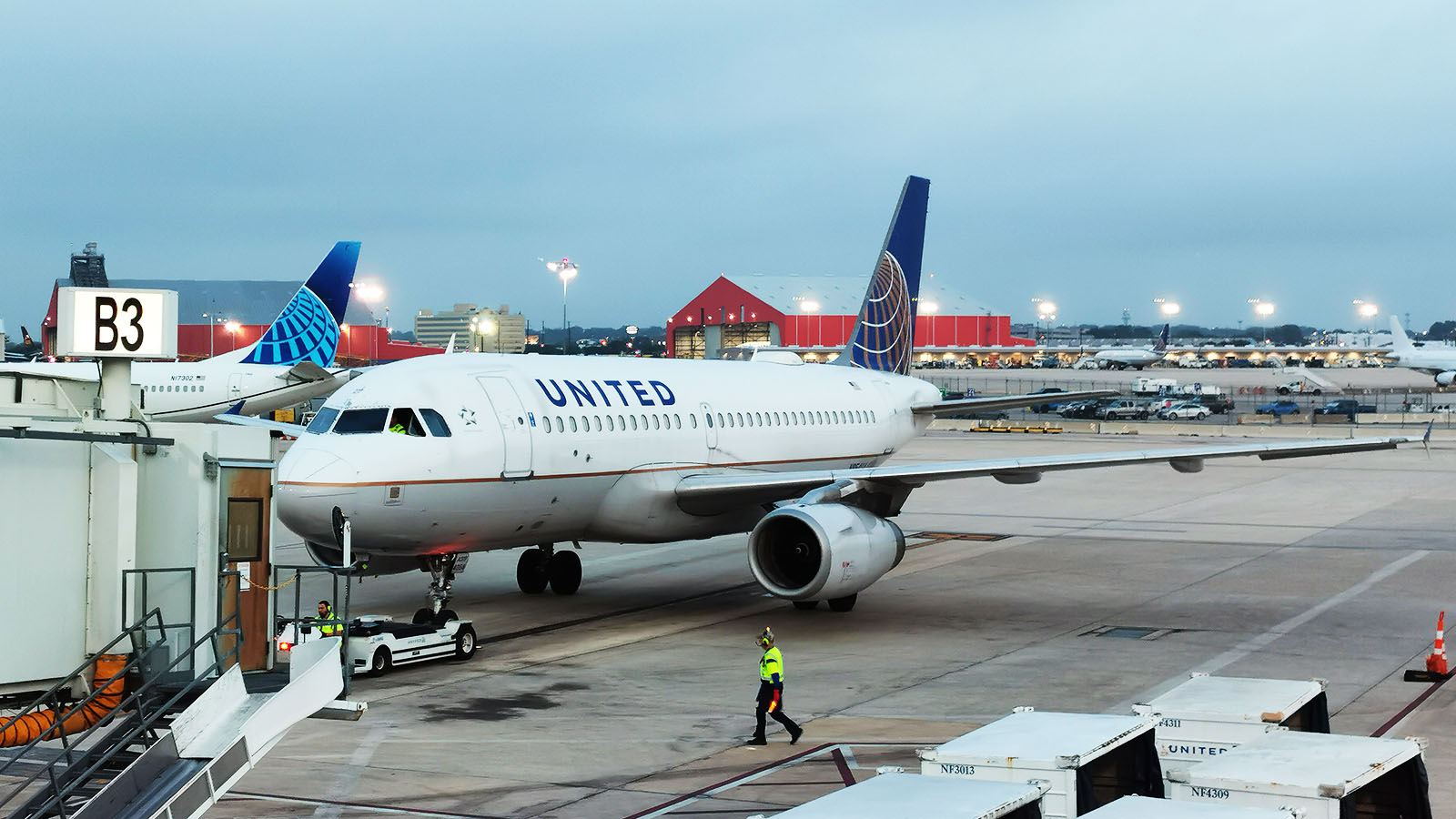 There's time for a light breakfast and a coffee. And at the suggestion of staff, a mimosa, too. Cheers to that! Come boarding time, my Velocity status puts me in boarding group one, and I'm straight past the main queue.
Review: United Club, San Antonio
United Airbus A319 Economy seating
United adopts a standard 3-3 seating layout in Economy aboard its Airbus A319 jets. The main cabin starts with six rows of 'Economy Plus' seating. Selecting these rows normally attracts an extra fee (varying from flight to flight), mainly for the promise of extra legroom. These seats can also recline slightly further and have power points available too.
The rest of Economy is filled with standard seats – and that's where I'm sitting for this leg. Here, seat pitch is 30 inches (76cm). On paper, that's on the tighter side. But the design of the seatback storage pocket gives my knees room to move, without being wedged into the seat ahead. It actually feels pleasantly comfortable, for what it is.
If your flight calls for reclining, you can tilt the seat back by two inches (5cm). Comfort-wise, that didn't feel necessary though, even on this four-hour hop.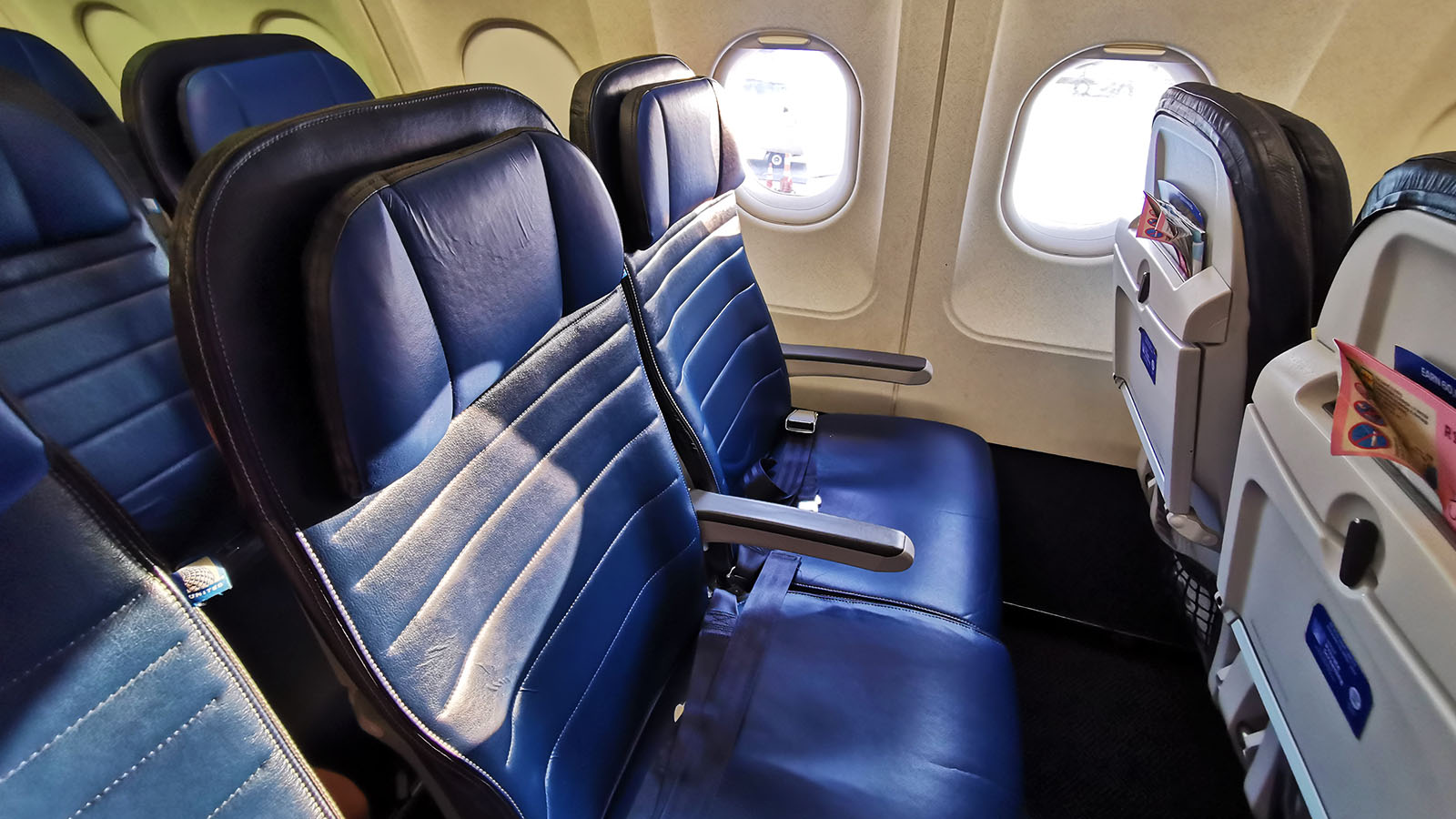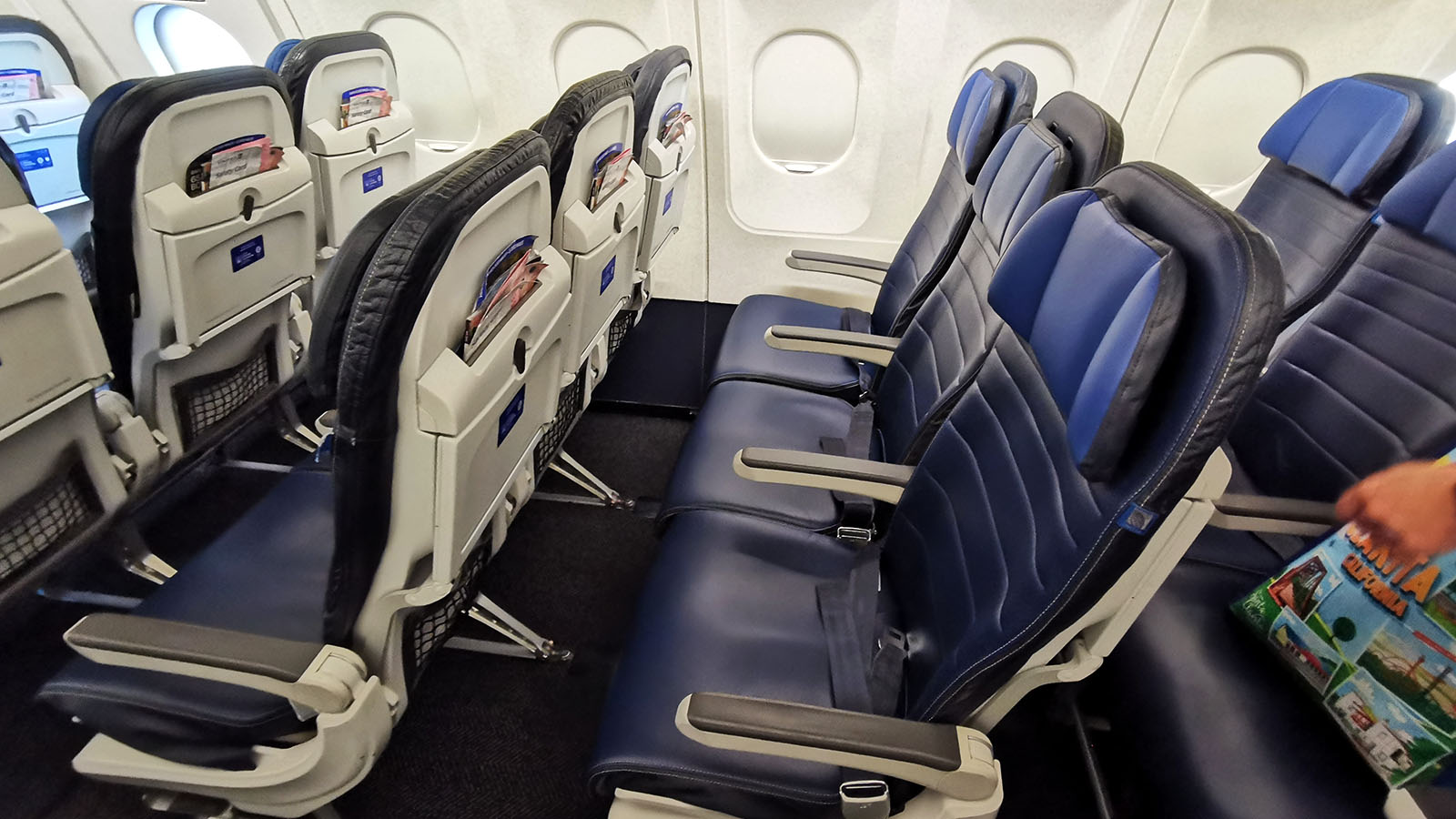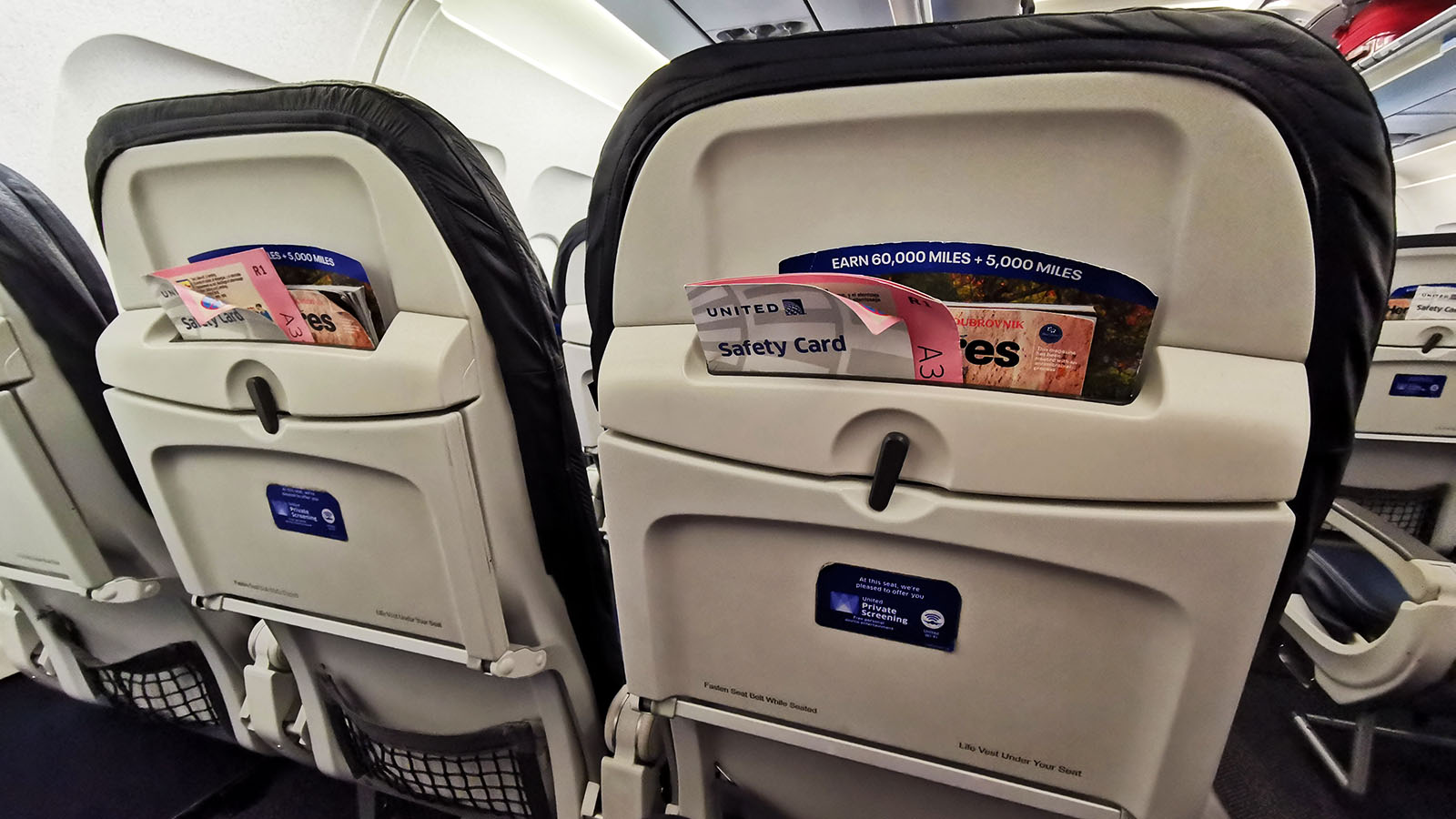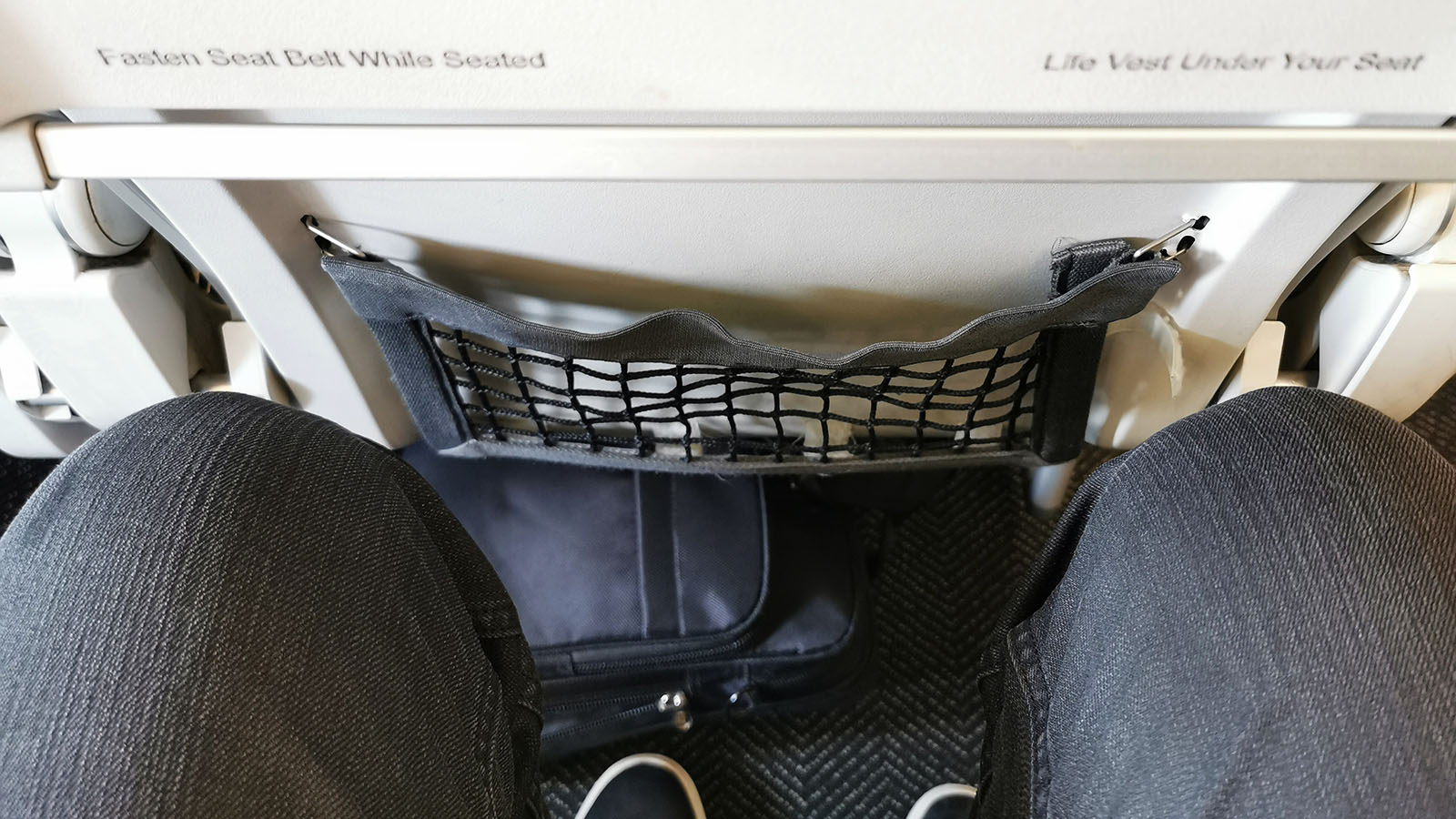 There's a pocket at the top of the seat for literature, which handily keeps these items away from your knees. A standard tray table folds down, and there's a mesh pocket right in front of you. Its design helps ensure you don't leave anything behind.
Unfortunately though, these standard Economy seats don't provide any access to power – AC or USB. On the Airbus A319, that's only available in United Economy Plus, and in United First.
United Airbus A319 Economy food and beverage
If you often travel down the back with Virgin Australia, you'll be pleased by the service in United Economy on the Airbus A319. Snacks are complimentary, and you can choose between pretzels or chocolate. An array of non-alcoholic drinks are also served at no charge.
Beyond the typical water, tea and coffee, you can request soft drinks, flavoured sparkling water, juice or even a non-alcoholic Bloody Mary. Beer, wine and spirits are available for purchase – even on these early morning flights.
From the complimentary choices, I go with the pretzels, still water and coffee with cream. I also take the chance to try one of the hot items from the morning menu.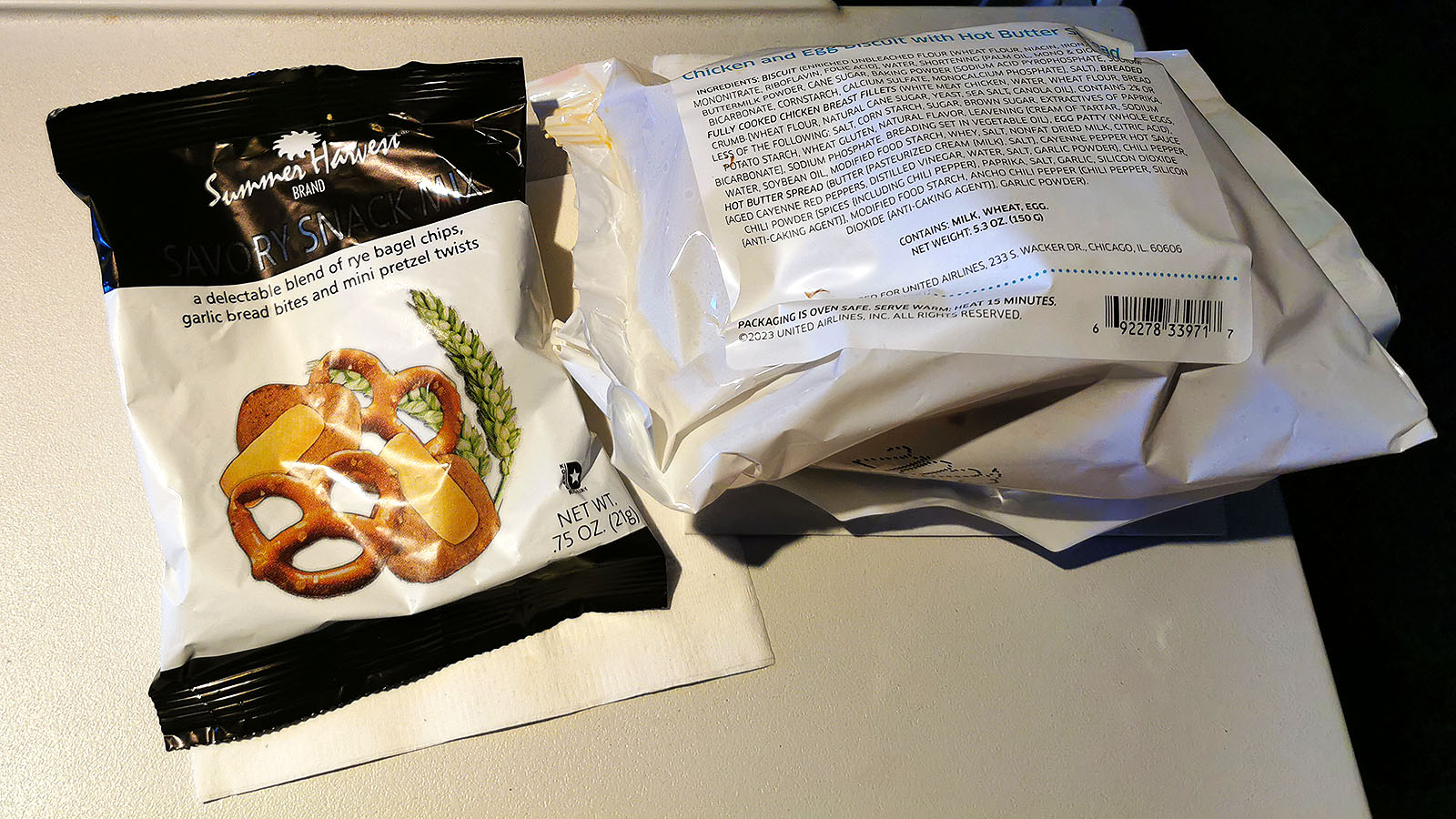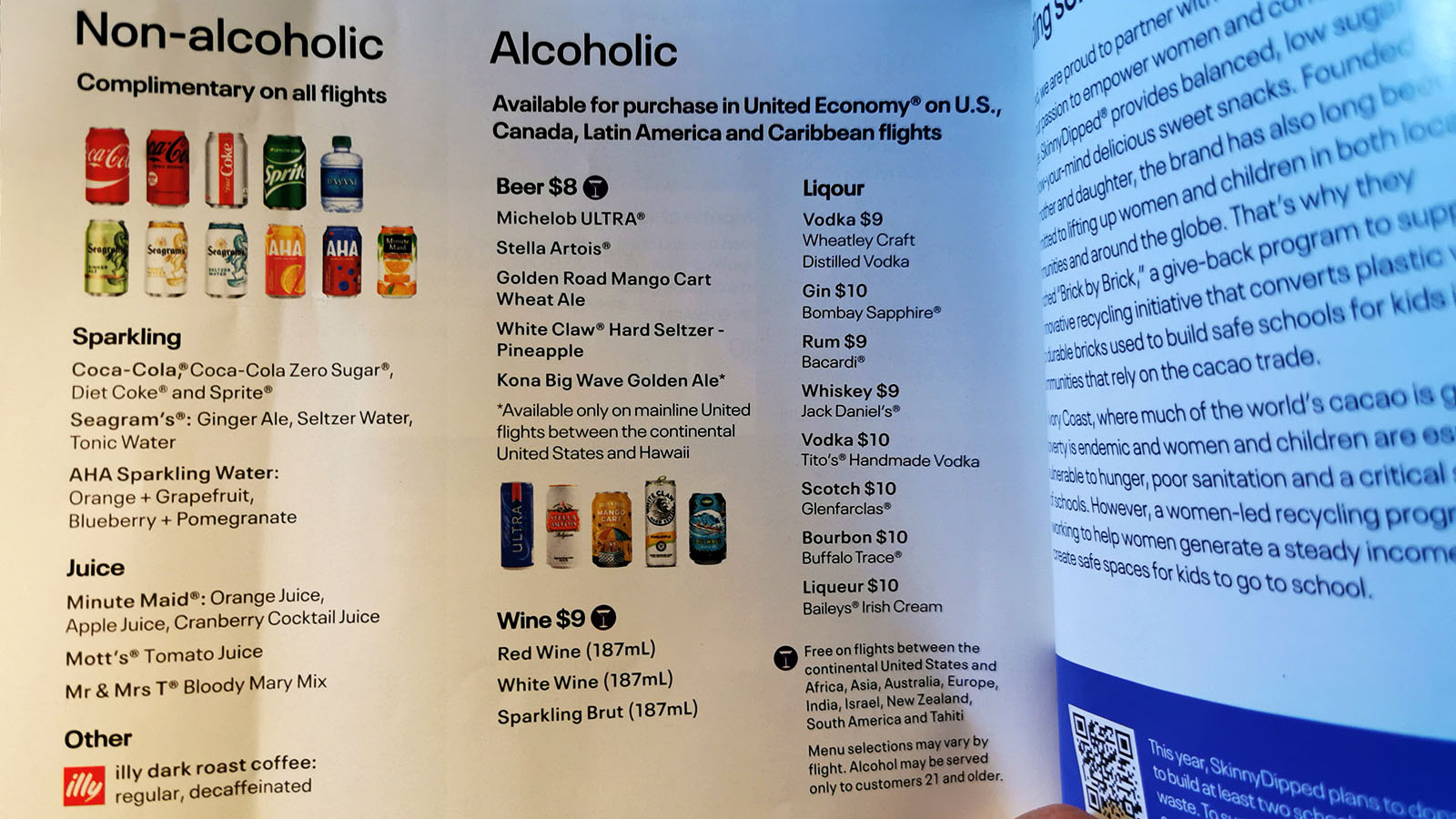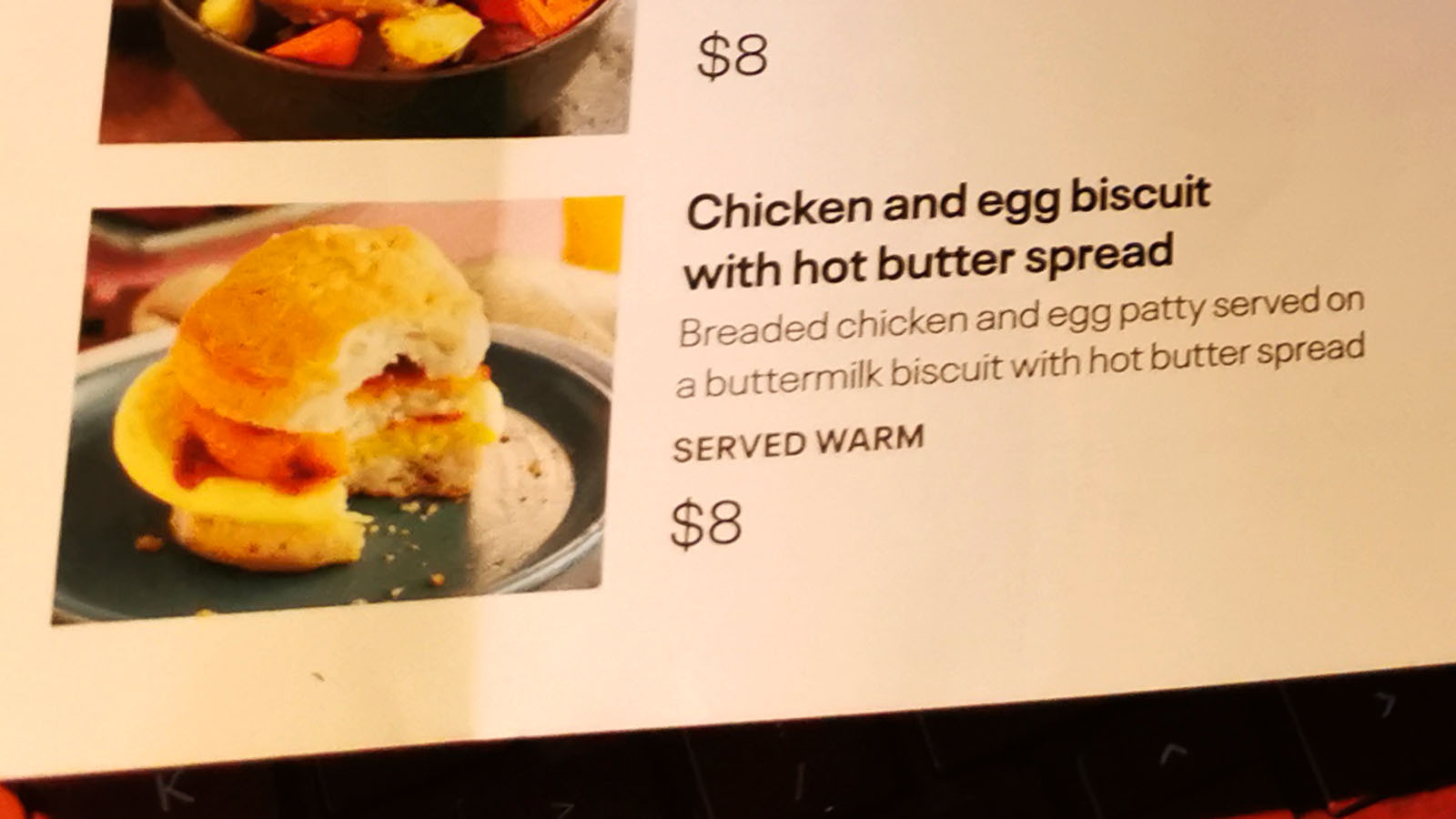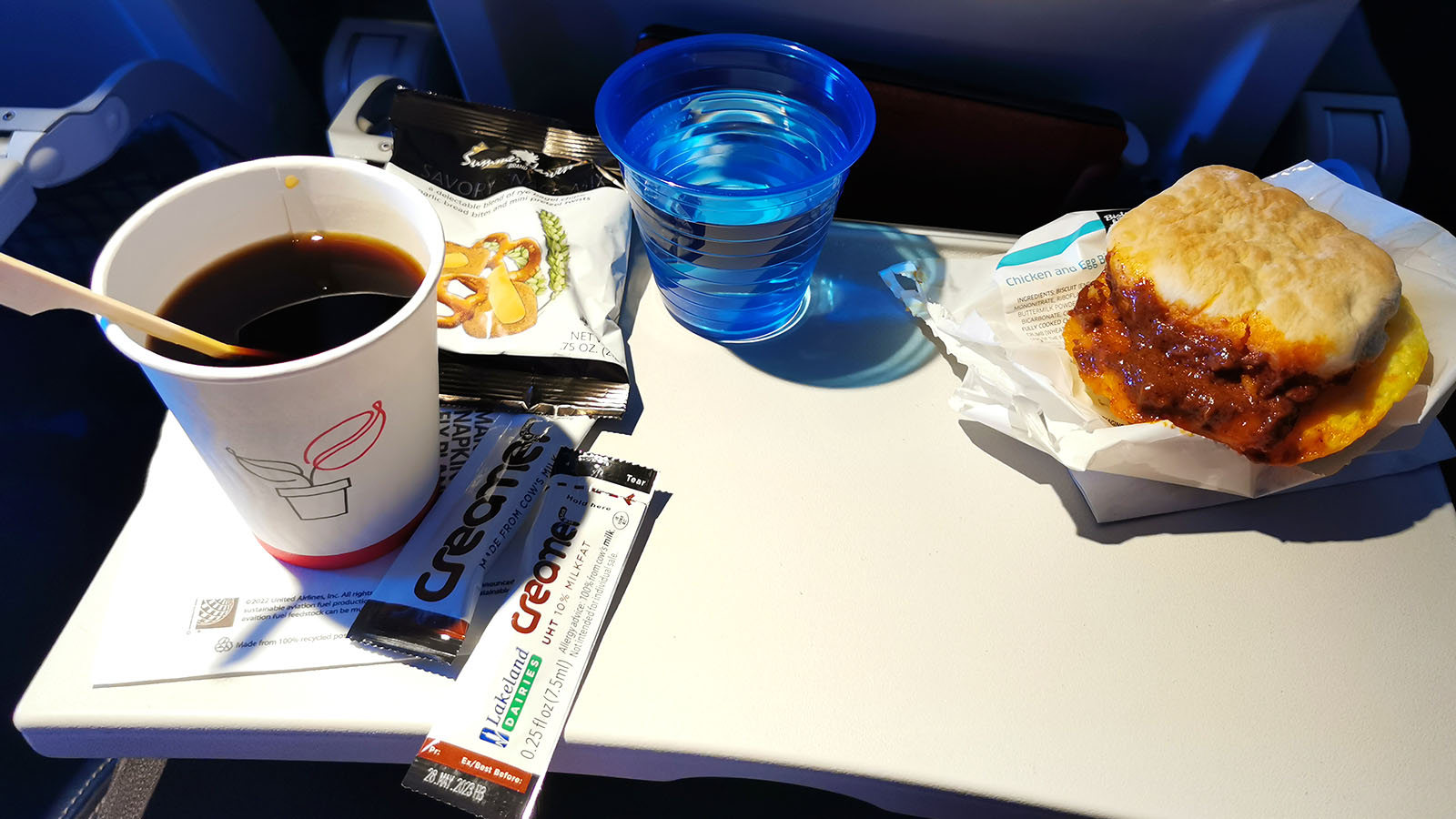 On paper, the chicken and egg biscuit sounded great. (If you're not up with the lingo, in North America, a biscuit is along the lines of a savoury scone). But I have to say, it isn't great. It's layered in a spicy sauce that soaks through the bag and goes just about everywhere. Except, fortunately, on my clothes! Lucky it isn't bumpy…
The spice in the sauce is particularly prominent, but too much so, as it blocks any other flavour from coming through. Next time, I think I'd choose something from the chilled offerings that are served in the same way as prepared. For instance, the mixed berry overnight oats or the fruit and cheese tray.
Inflight purchases are all cashless, but United also doesn't accept any physical credit cards for payment. Before you travel – or after take-off, via the inflight Wi-Fi – you'll need to link a credit card to your booking to make any purchase. I've done so, and notice the US$8 (~AU$12.25) charge hit my account soon after landing.
United Airbus A319 Economy service and entertainment
Whether you're flying in Economy or First on United's Airbus A319s, entertainment is only available via your own device. Just connect to the inflight Wi-Fi and open your web browser. On smartphones, it also helps to have the United app installed.
There's a solid selection of movies and TV shows. But there don't seem to be any satellite TV channels among the mix. These are quite commonly available – and for some, almost expected – on US domestic flights. For instance, on an American Airlines flight earlier the same month, I enjoy watching The Late Late Show with James Corden on my own device via a live TV feed, served through AA's entertainment portal.
But being daylight hours on a business day, this flight serves as my office. Pleasingly, inflight Wi-Fi is available – and it works well, with no dropouts. You can use the service for free inflight messaging, such as via Facebook Messenger, iMessage and WhatsApp. Or you can pay US$8 (~AU$12.25) or 800 United miles for full access for the entire flight.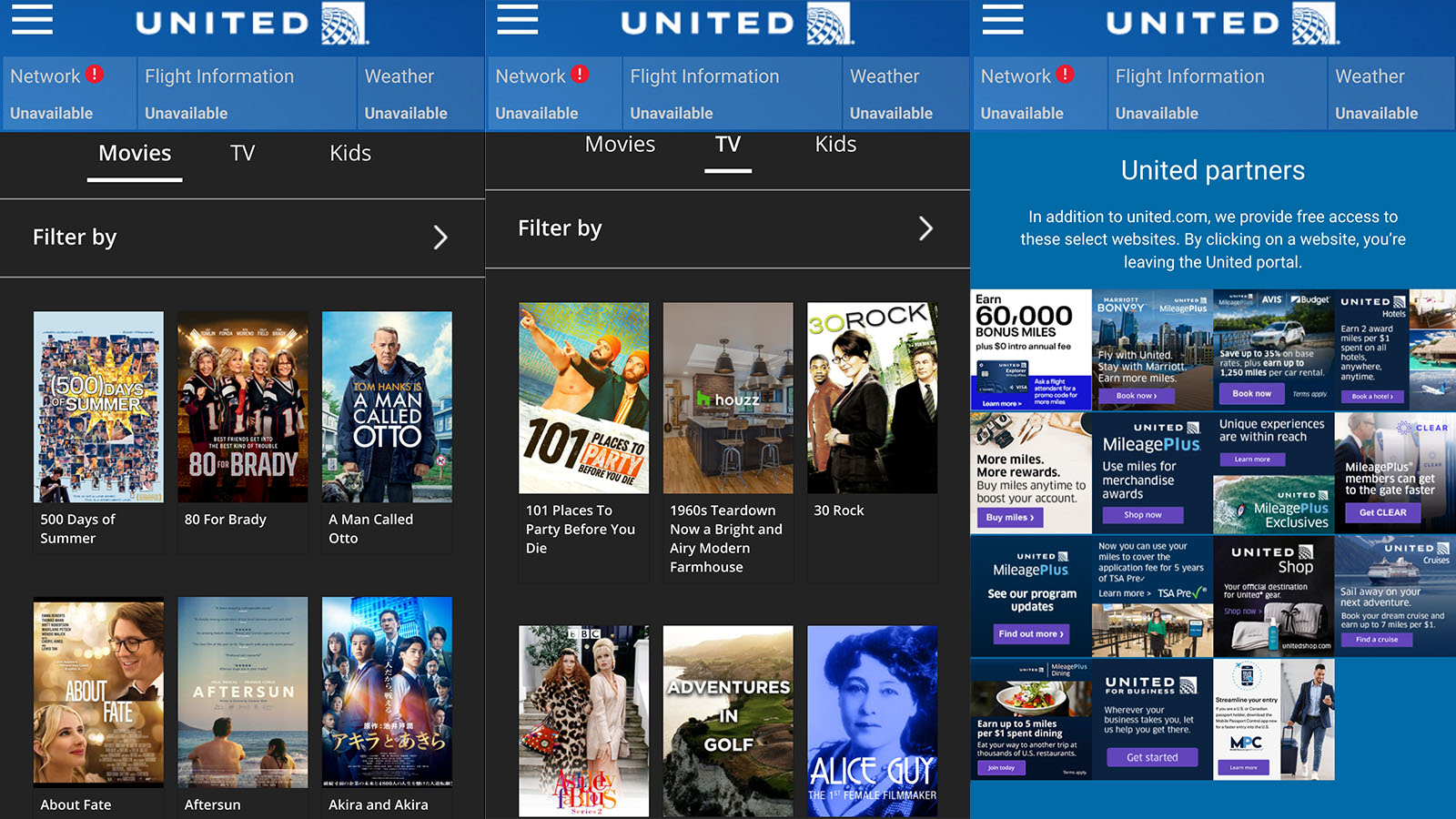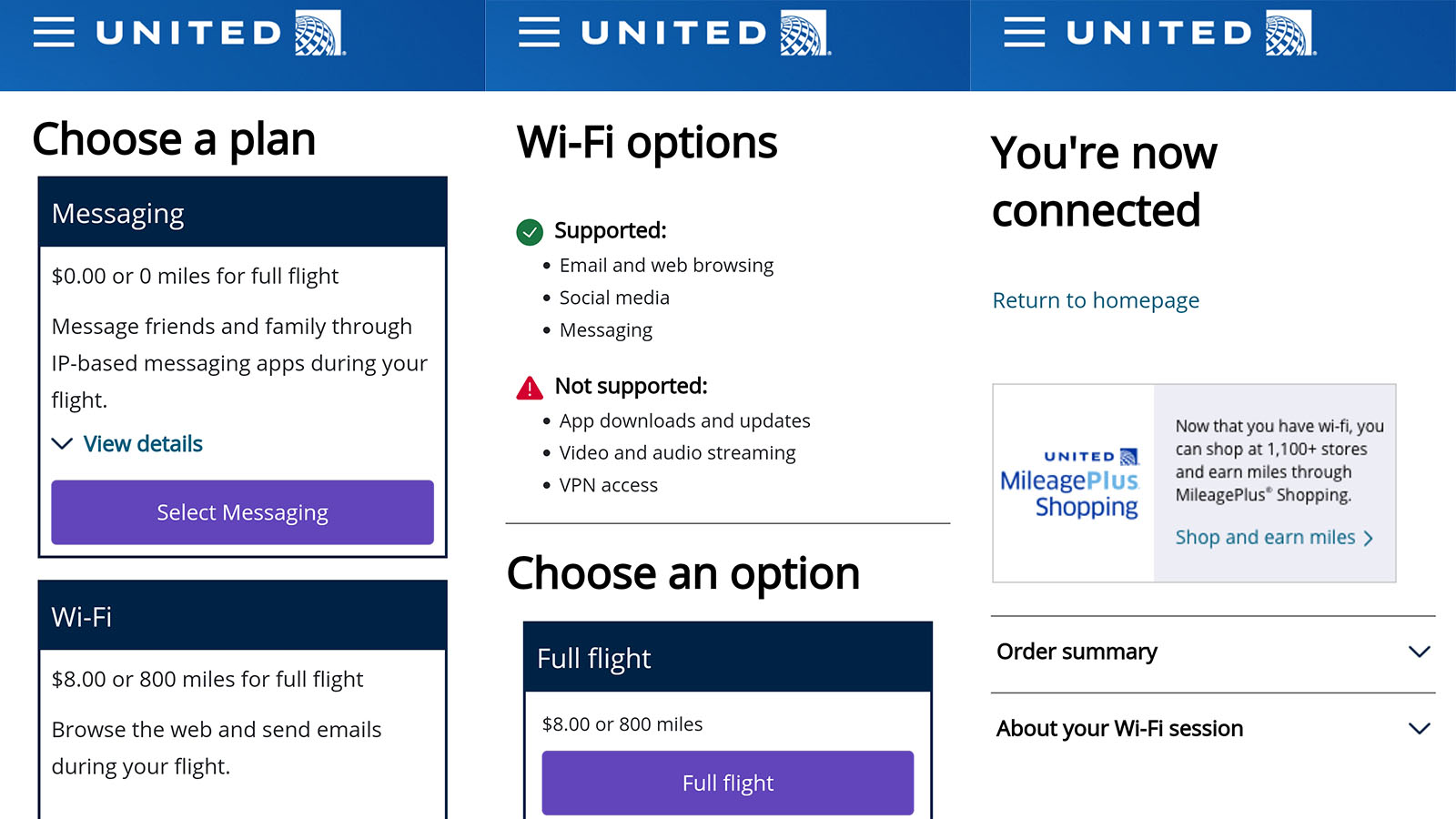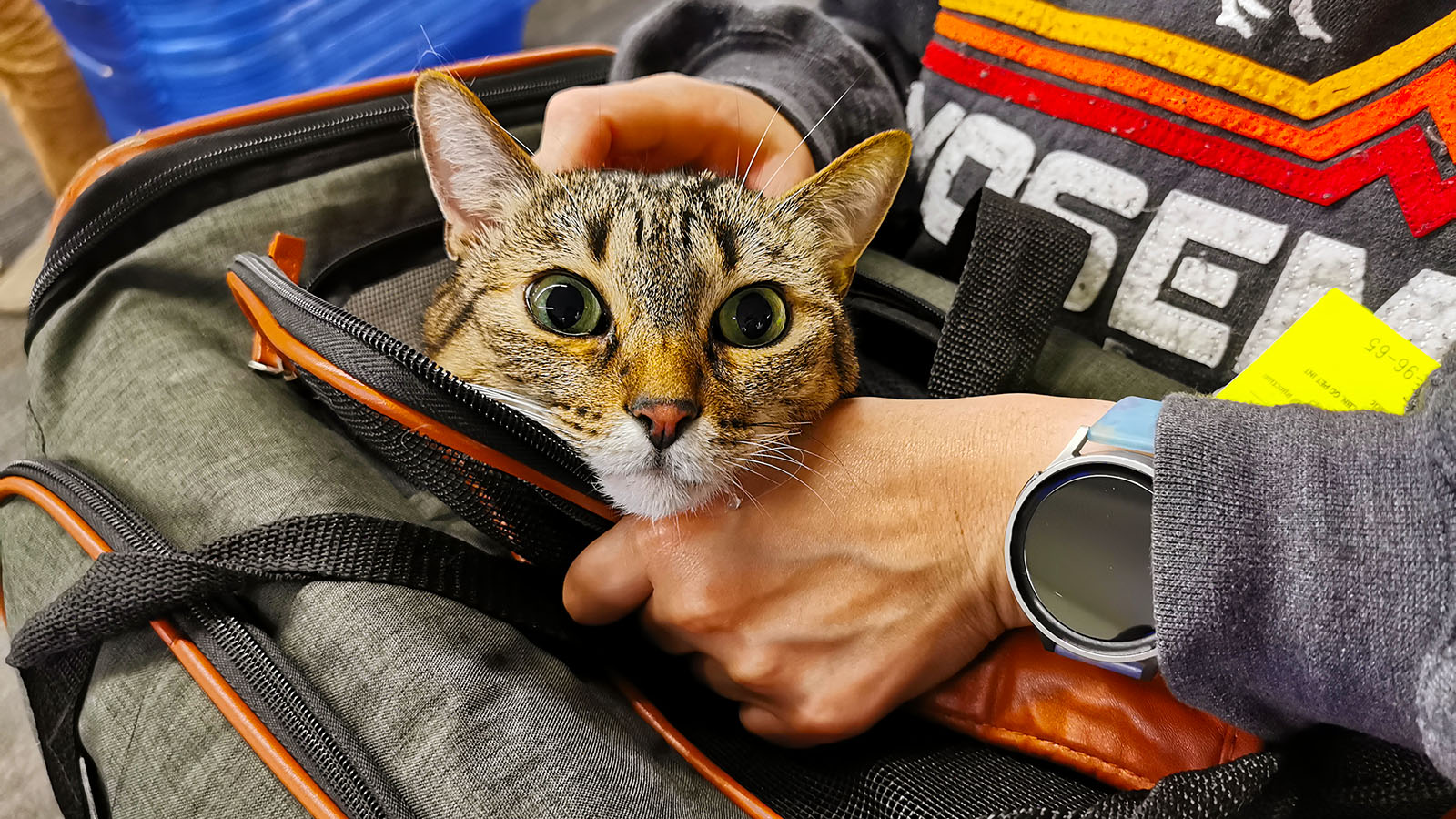 On this hop, speeds average just shy of 6Mbps for downloads and a little over 4Mbps for uploads. That's not zippy by any stretch, but it allows me to tackle emails, file a story and upload images without too many delays. When you work in a time-sensitive industry, having the ability to connect is much appreciated. And of course, if you'd rather stay offline, you have that option too.
Summing up
I've flown with United before, but this hop is the first domestic leg I've taken since the United/Velocity partnership kicked off. On the whole, it's great to see how well the tie-up works in practice.
Having my Velocity status recognised with automatic 'Premier Access' and 'group one' boarding keeps things simple on the ground. Especially when passing through airports that aren't as well-traversed by Aussies. You're not relying on agents to know the rules – the system makes those perks known, and easy to use.
But I've been a Velocity member long enough to remember how things worked under the former Delta partnership. Prior to the pandemic, Velocity Gold and Platinum members would have Delta lounge access on domestic-only itineraries as a standard benefit. (Not just when the computer says yes when perhaps, it shouldn't have… ahem).
Elite Velocity members could also previously pack up to 32kg per bag with Delta, with Velocity Platinum cardholders allowed three free bags. As one of those members, this means my allowance when flying in the US has gone from a potential 96kg on Delta, to a mere 1 x 23kg limit with United.
That's a big difference, and I really noticed it. I travelled with a large checked bag, but had multiple suits and shoes packed for a week of business meetings. In fact, my bag left Australia weighing 22.9kg. That means despite having extra space, I can't do any shopping – without paying excess baggage fees, anyway. Previously, that wasn't a problem.
On the upside, United is quick to credit points and Status Credits to Velocity. Mine arrive the next calendar day after the journey (US time). And my 100% points bonus as Velocity Platinum is automatically applied, too. Thanks to my fare class, I pocket 2,223 Velocity Points for this one-way flight. Plus 15 Status Credits, for good measure.
Ultimately, if the time and price were right, I'd certainly fly United again. But I'm in the favourable position of having Qantas Platinum status as well. And on American Airlines, that still means a free 3 x 32kg baggage allowance. If I were travelling to shop, that would be a big sway to choose one airline over the other – on the domestic hops, anyway.
Also reviewed: American Airlines Airbus A321neo Economy Class (Orlando – Dallas Fort Worth)
Photography by Chris Chamberlin, who travelled at Point Hacks' expense.
---
Stay up to date with the latest news, reviews and guides by subscribing to Point Hacks' email newsletter.
United Airlines Airbus A319 Economy (San Antonio – San Francisco)
was last modified:
July 27th, 2023
by