If you've ever travelled to Texas, there's a good chance you'll have flown through Dallas/Fort Worth or Houston. But there's more to the Lone Star State than this dynamic pair. Cities like San Antonio are well worth a visit – and when it's time to leave, there's a United Club ready and waiting.
Welcoming elite Velocity members, Star Alliance Gold cardholders and other premium travellers, United's San Antonio lounge has most of the basics covered.
Location, layout and amenities
In San Antonio, the United Club sits after security in Terminal B. Just walk straight ahead along the departure concourse and you'll spot the entrance to your left. Be aware, this lounge isn't particularly large. Especially when you consider that San Antonio is the USA's seventh most populous city – and the United Club is the airport's only public lounge.
Even so, it gets the job done. You'll enter to find a collection of personal sofas in the centre. Working desks line the walls and windows to maximise space. Then you'll find a small dining area adjacent to the buffet.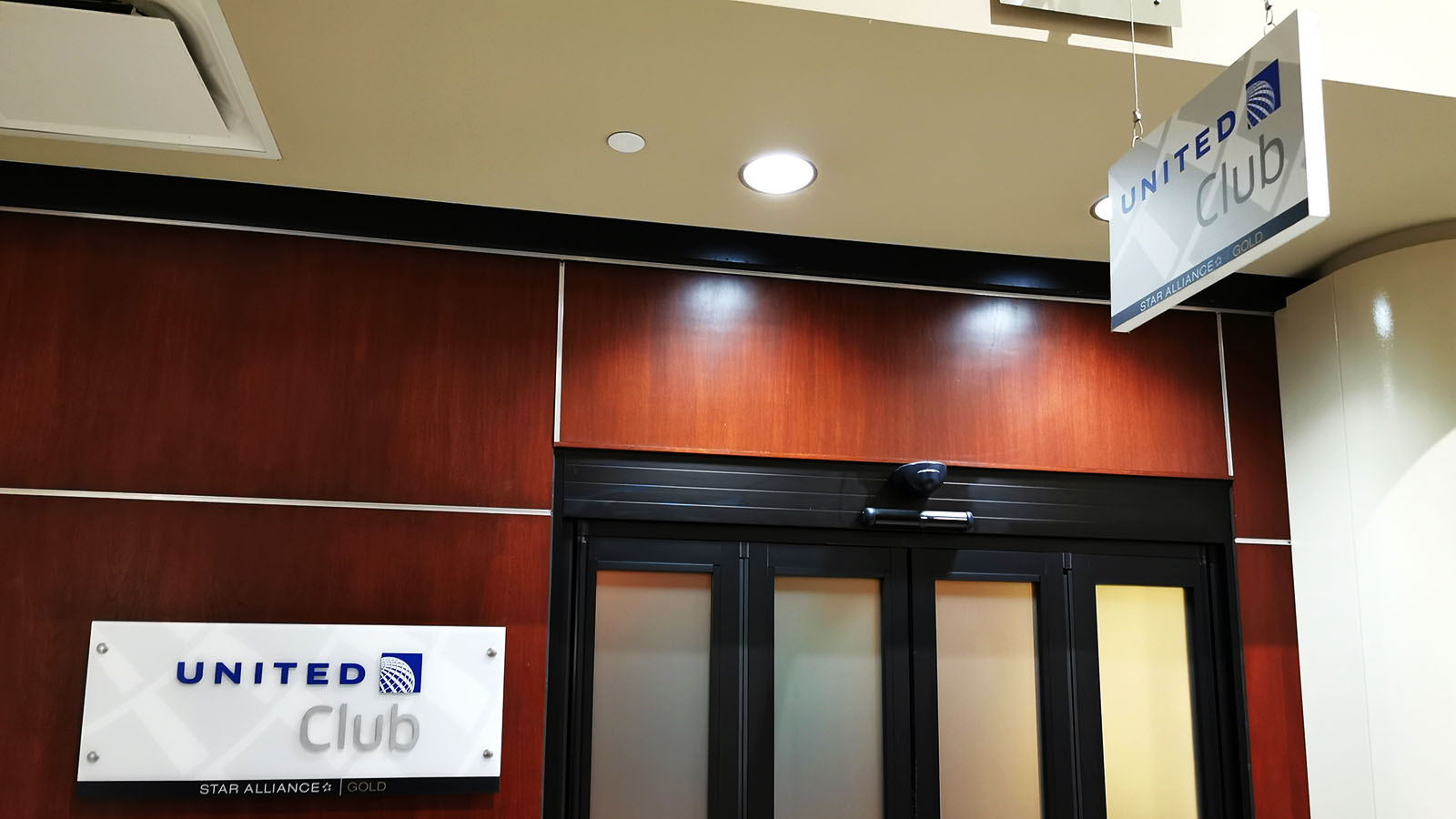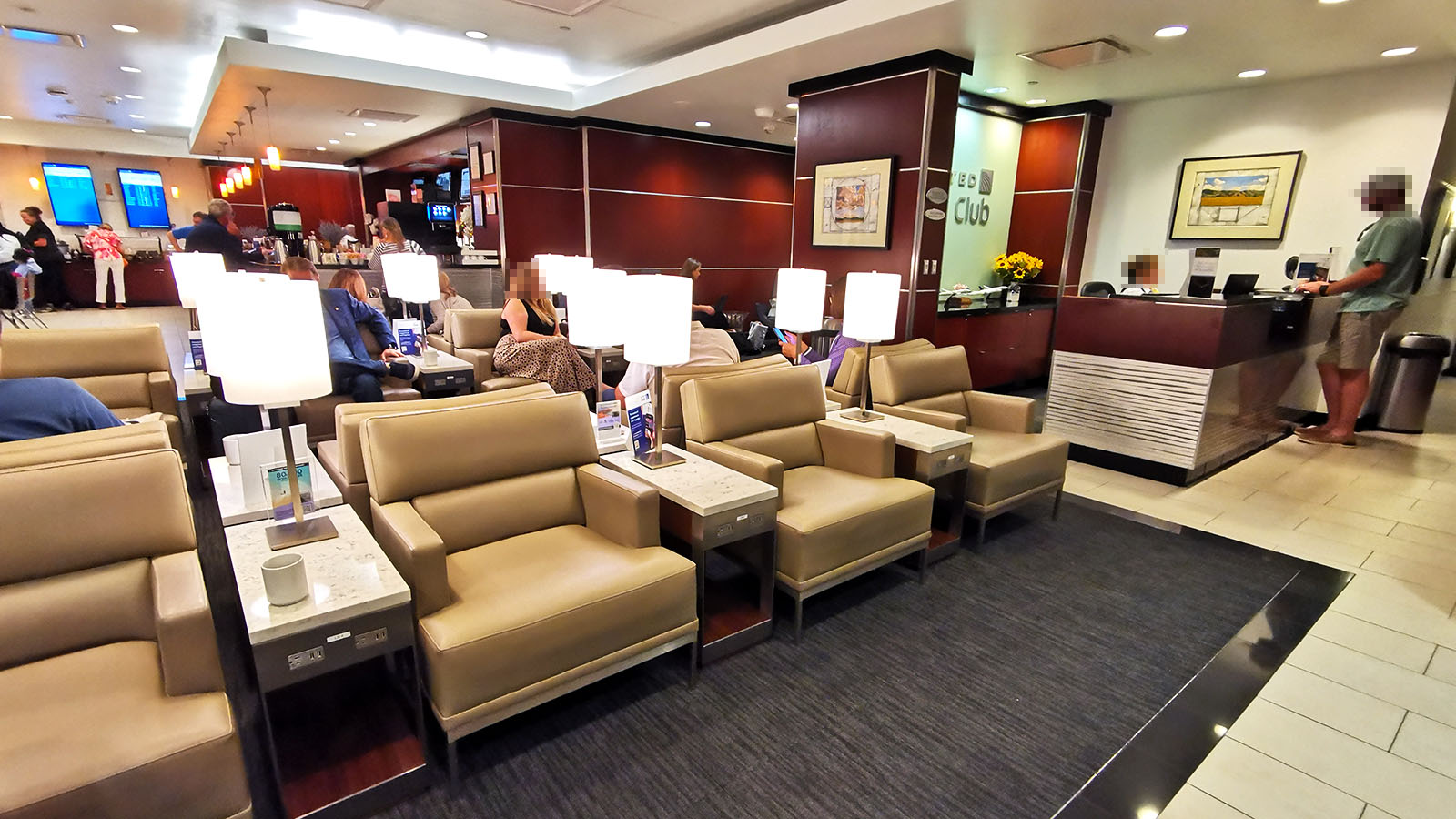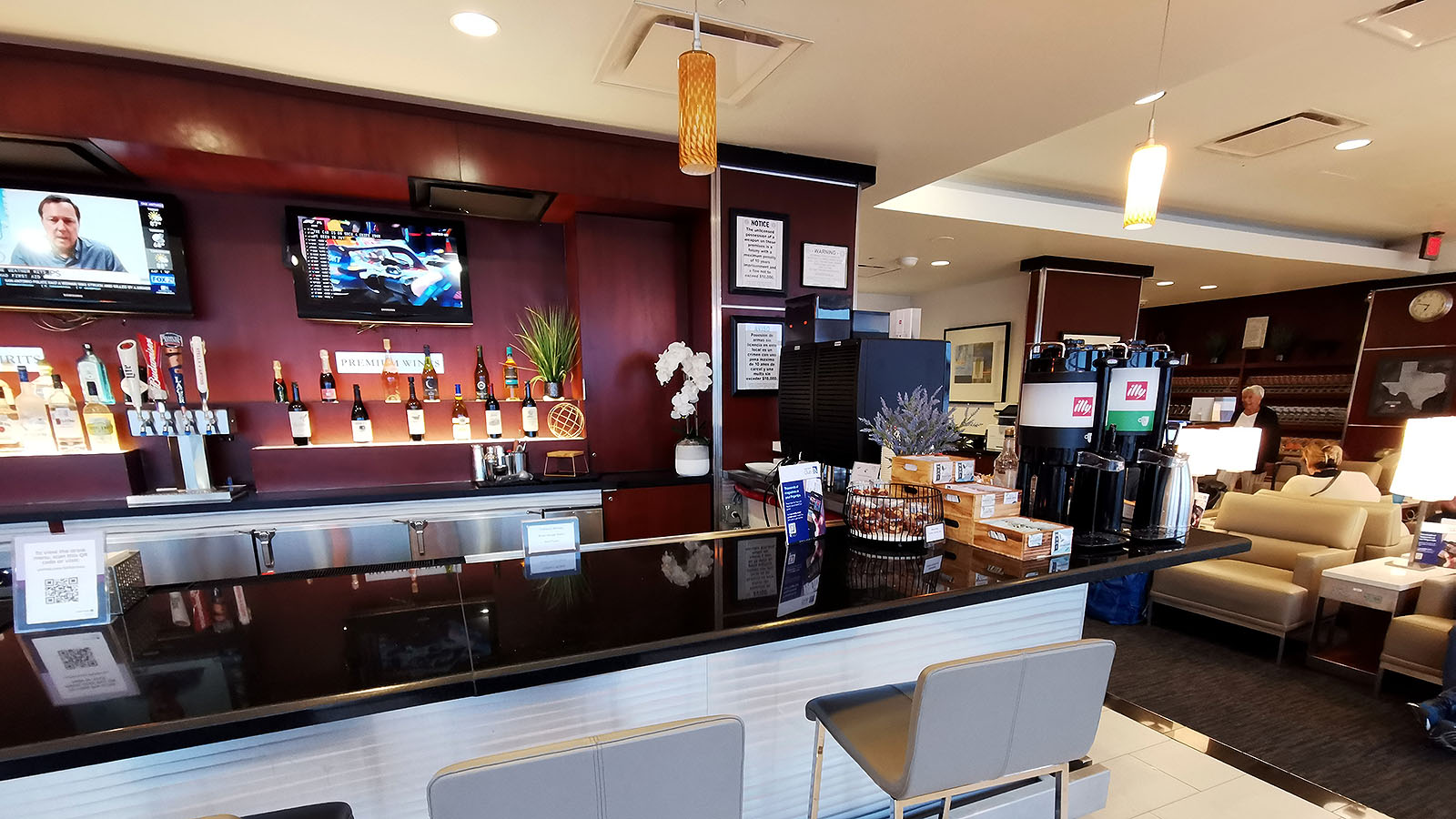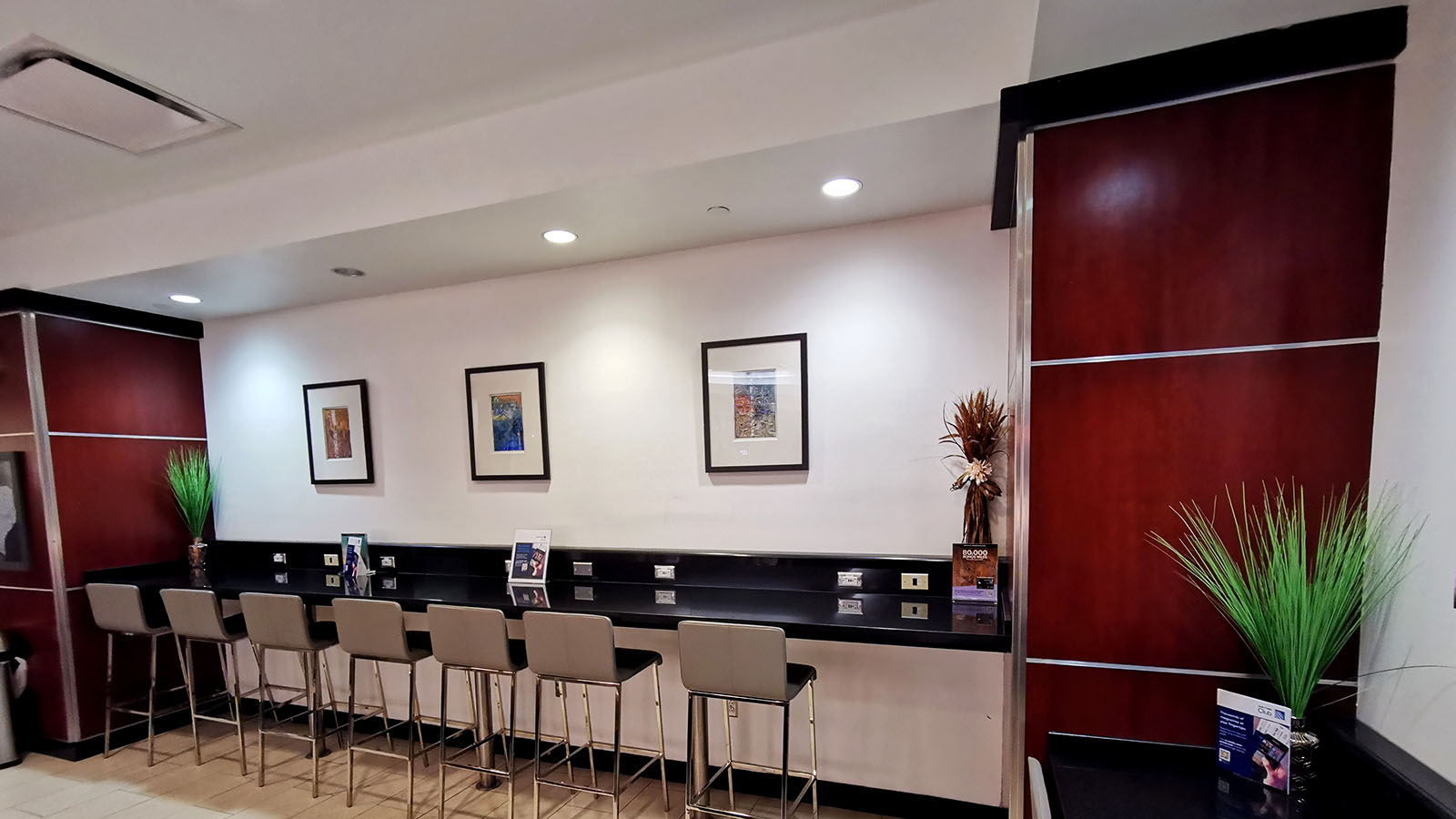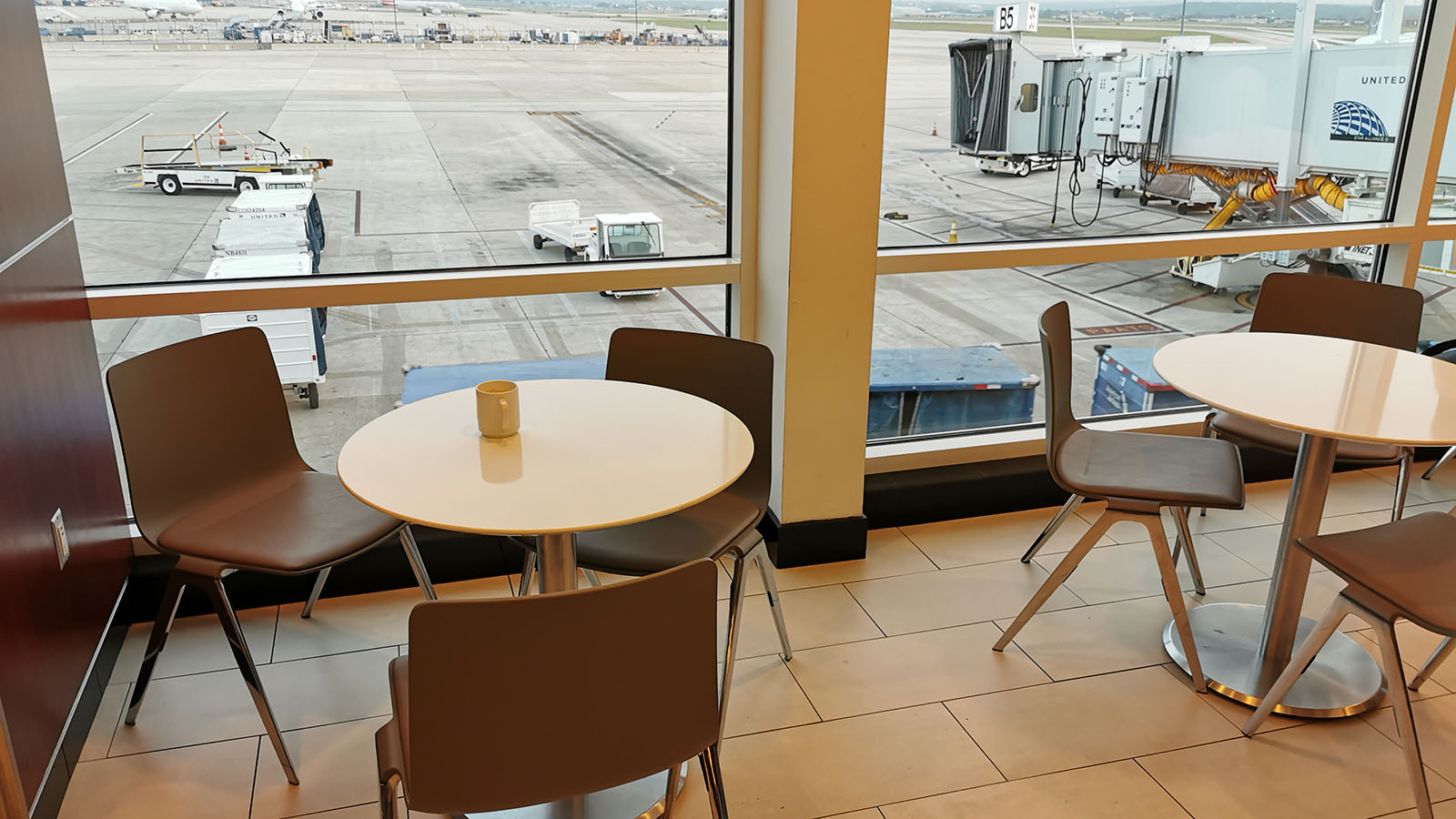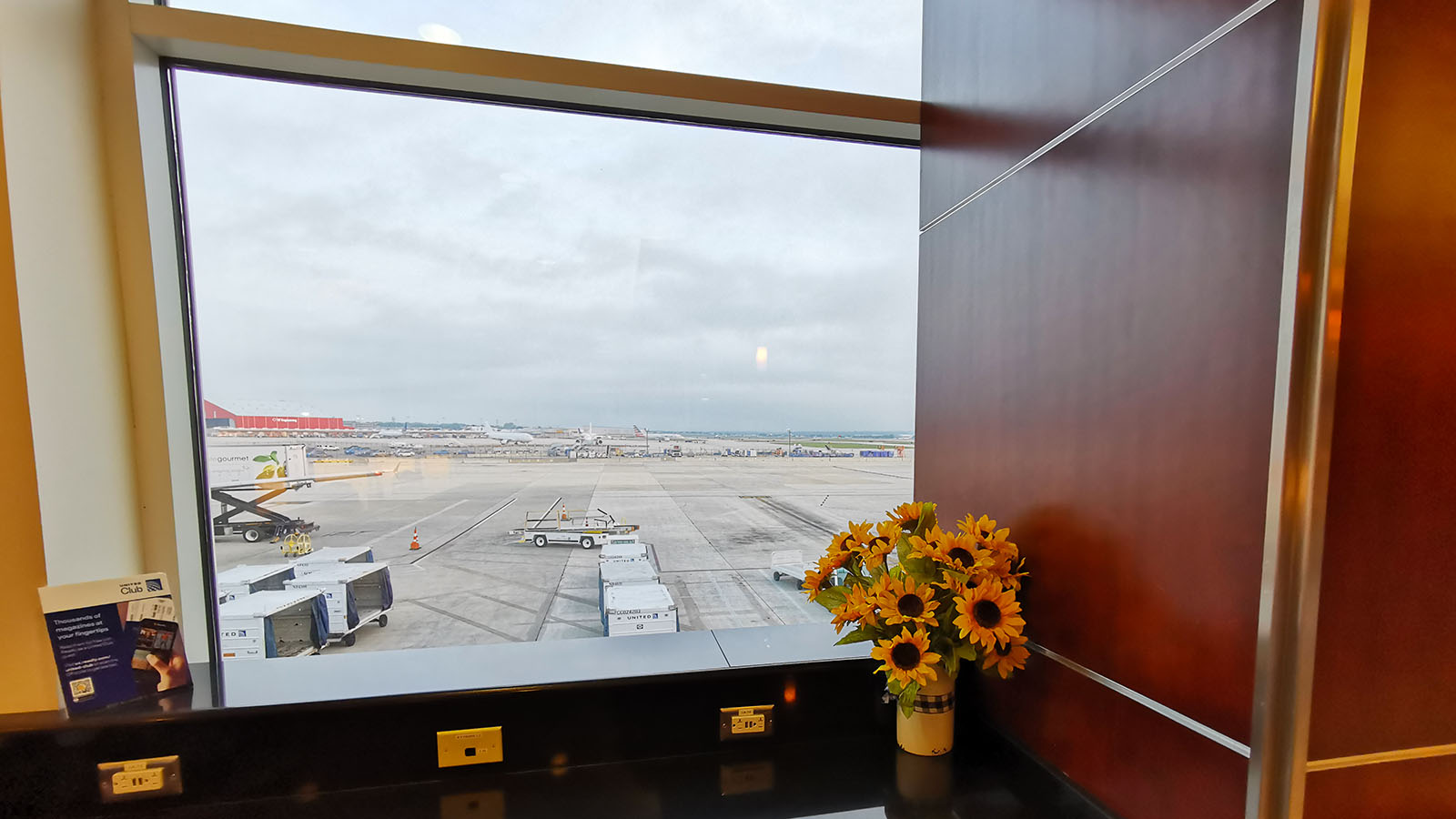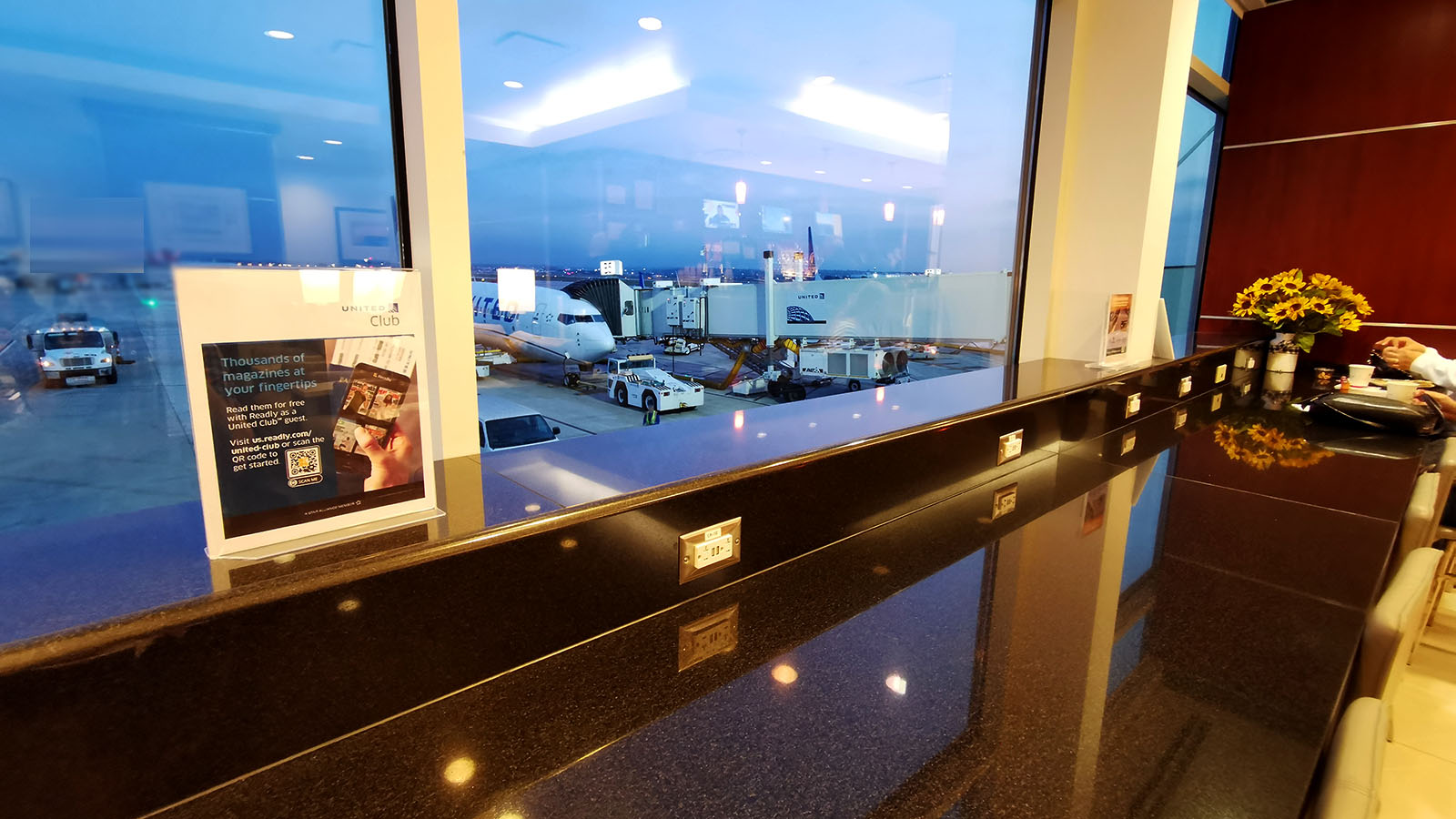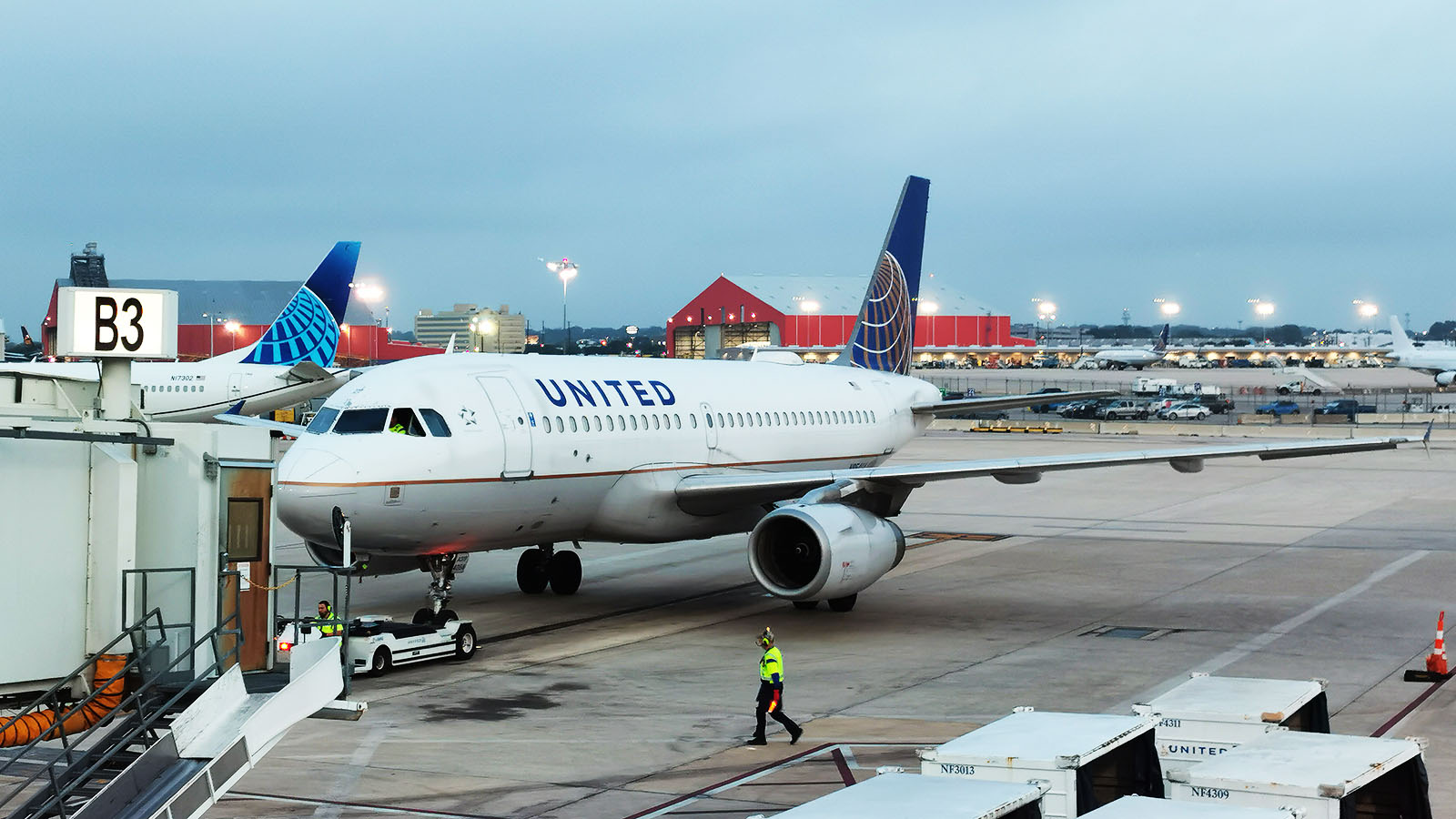 You can sit at the bar too – a great move for solo travellers who'd like to chat. Speaking of windows, you get a good view here of the airfield, including the gates most used by United. I'm here early in the morning before a flight to San Francisco, so I get to see those views both during the day and at night.
Back in the lounge, you won't find restrooms or showers. In that sense, it feels a little more like a 'regional' United Club – albeit one with a staffed bar. That's somewhat compensated for by faster-than-average Wi-Fi. During my visit, download speeds hover around 91Mbps, with uploads at 93Mbps. As far as public Wi-Fi goes, that's fast.
San Antonio's United Club opens at 4:30 am daily. The lounge closes at 5:15 pm on Saturdays and 6:30 pm throughout the rest of the week.
Food and beverage in the San Antonio United Club
Given San Antonio's United Club mainly serves travellers departing on short flights, the food and beverage choices reflect that. My morning visit finds a continental breakfast selection of meats, cheese and accompaniments to start. There's also a warmer serving hot food. Today, it's small, pre-made breakfast wraps.
The bagels with cream cheese catch my eye this time. As does the coffee machine for an automated latte. As expected, it's not a patch on a good barista-made brew… but in my tired state, I make do.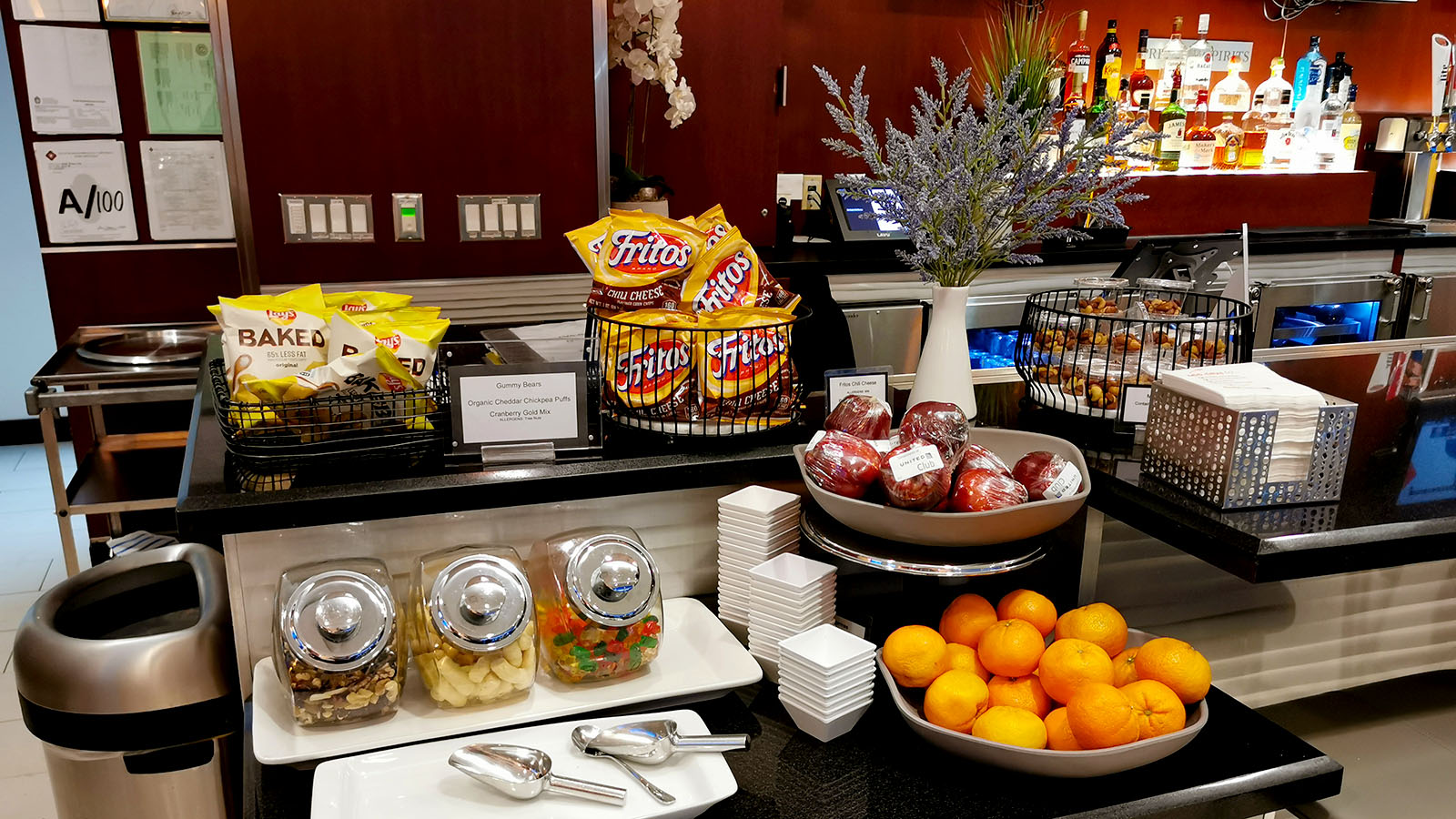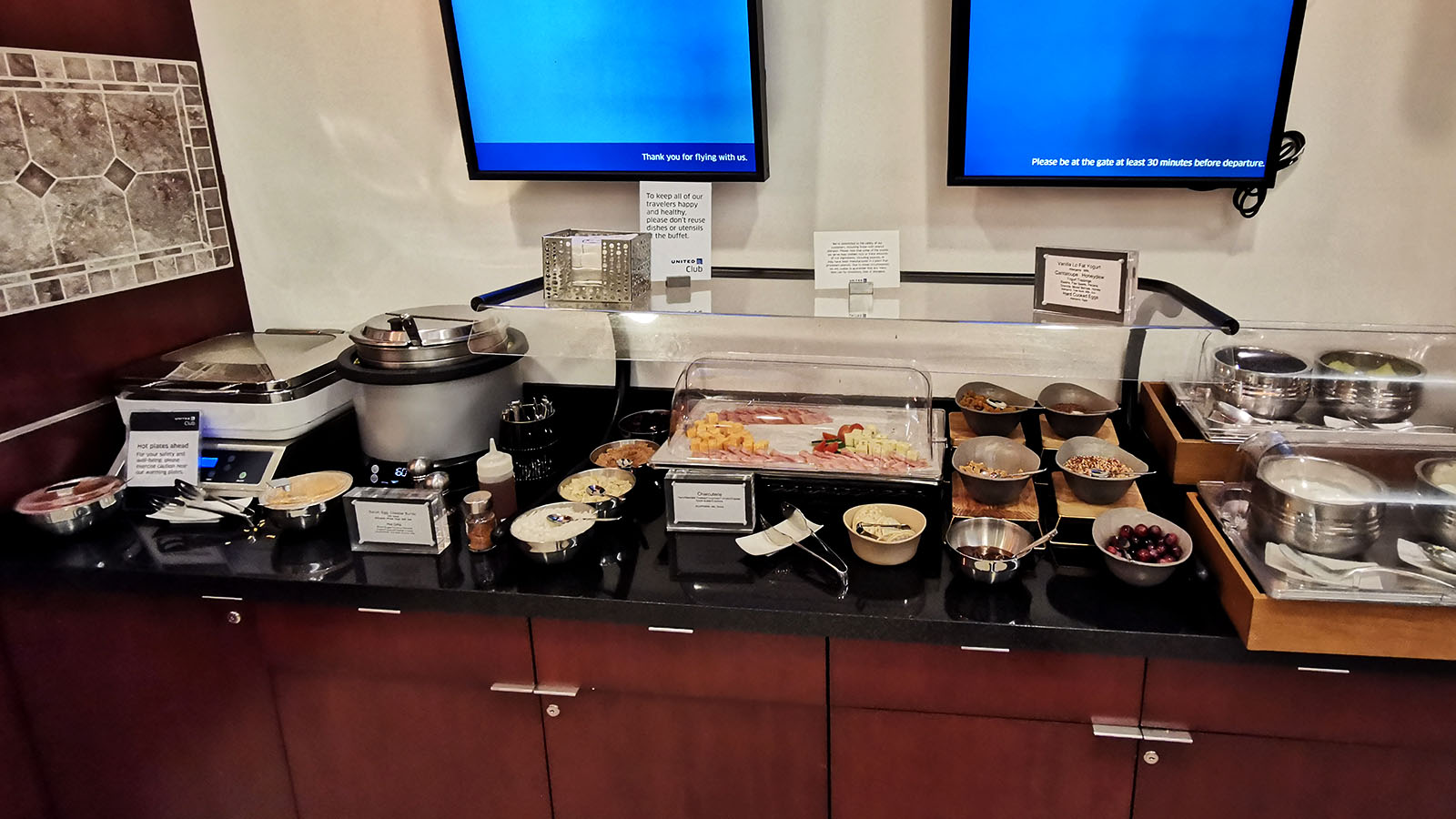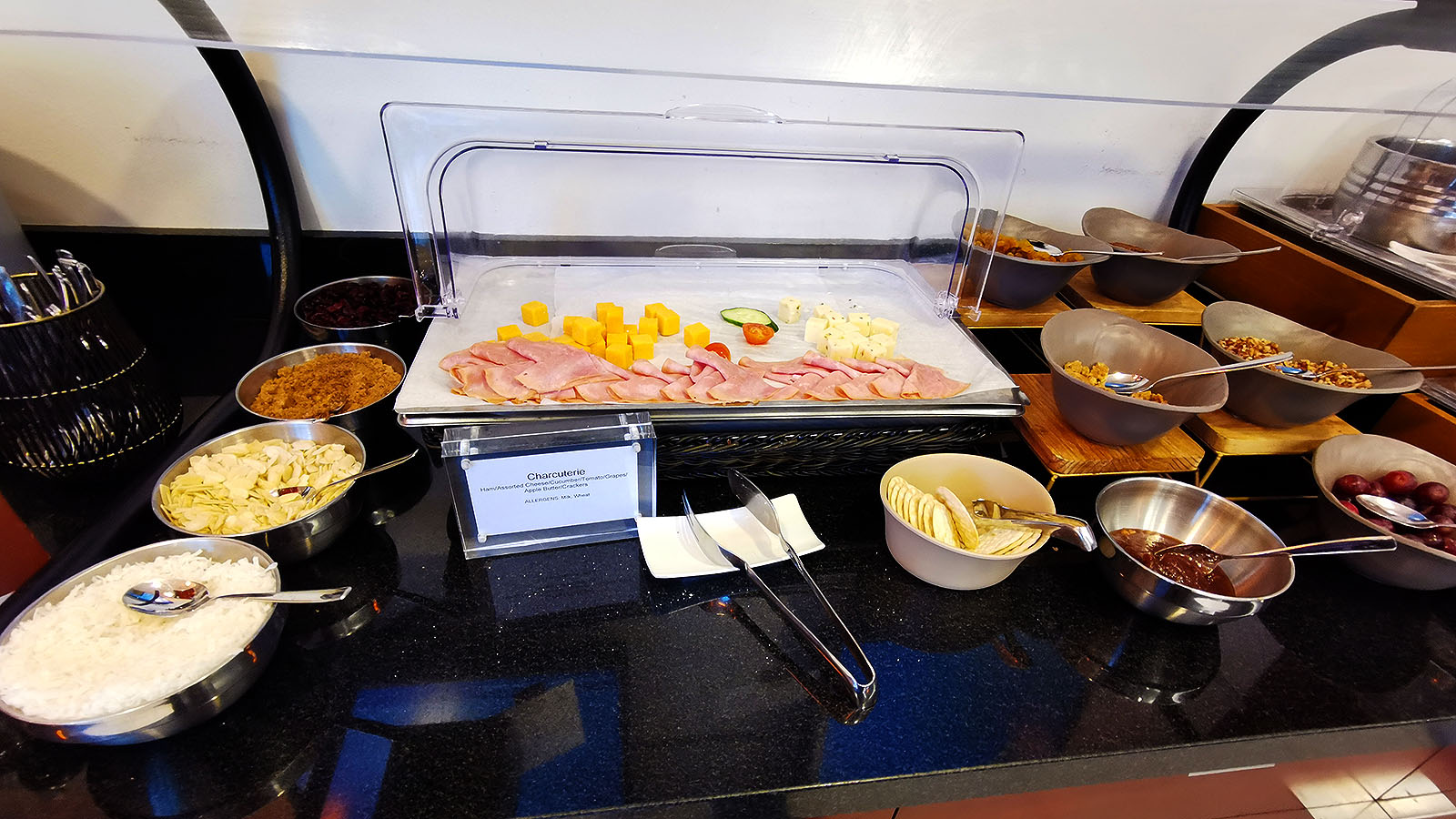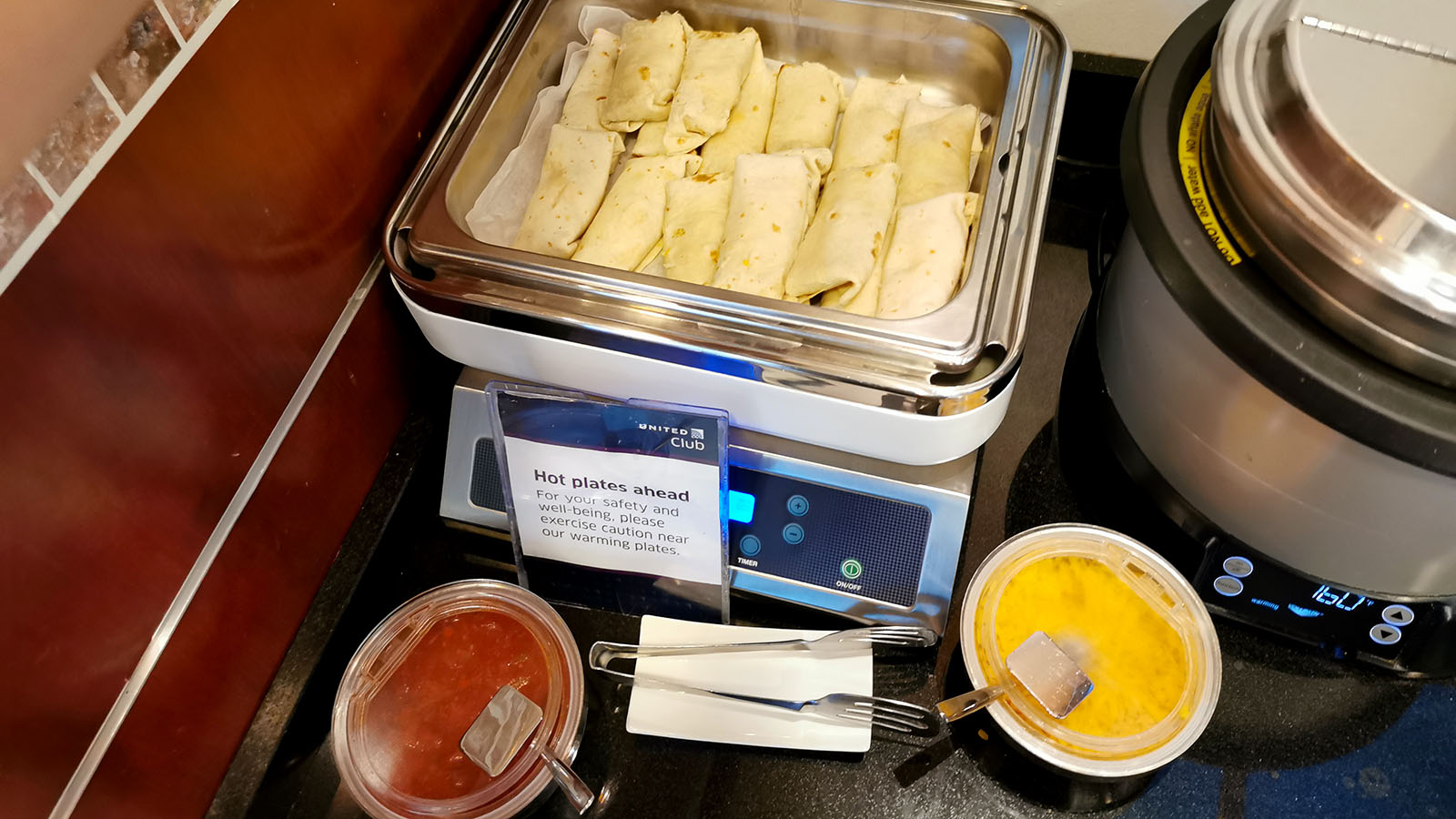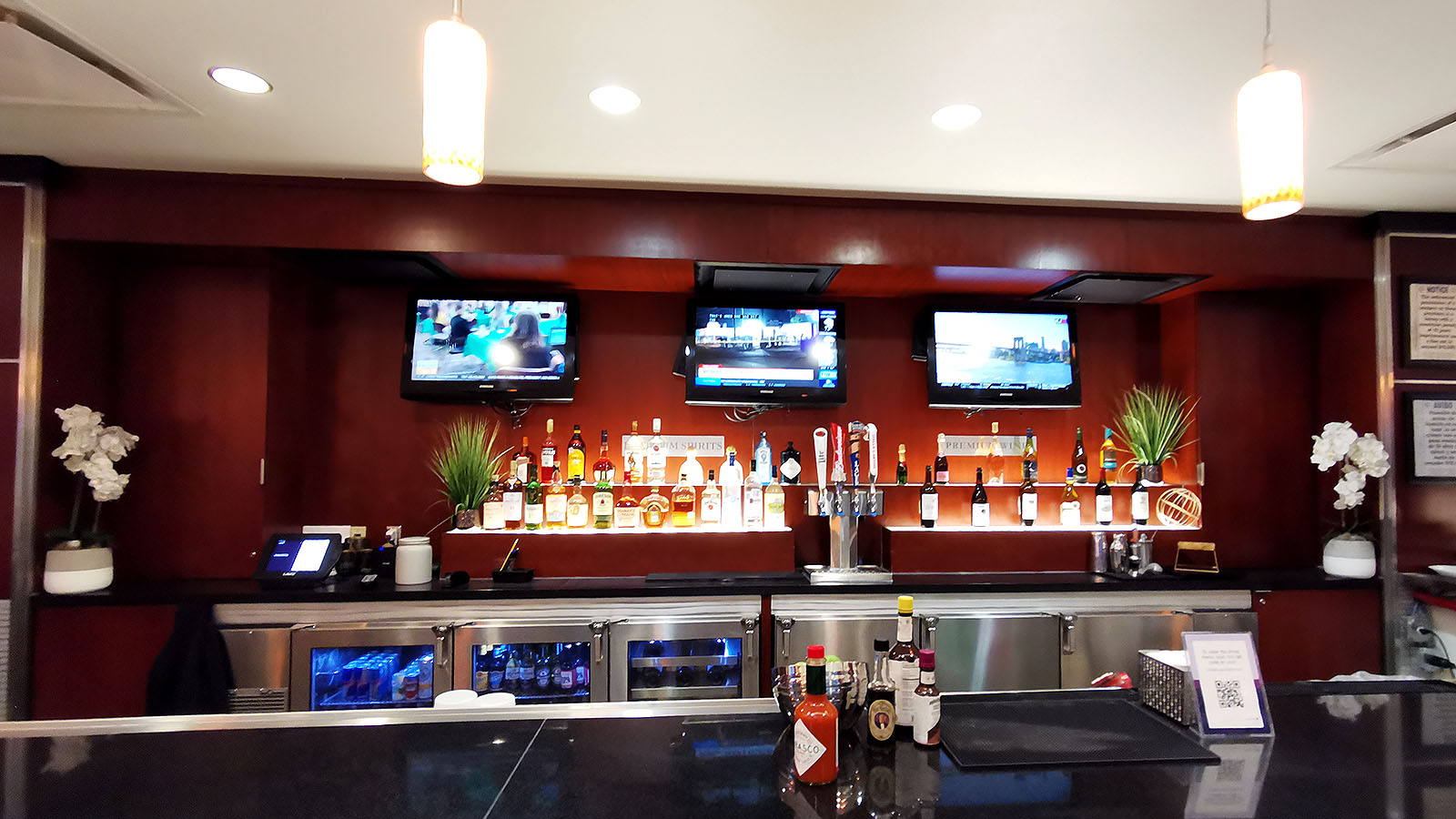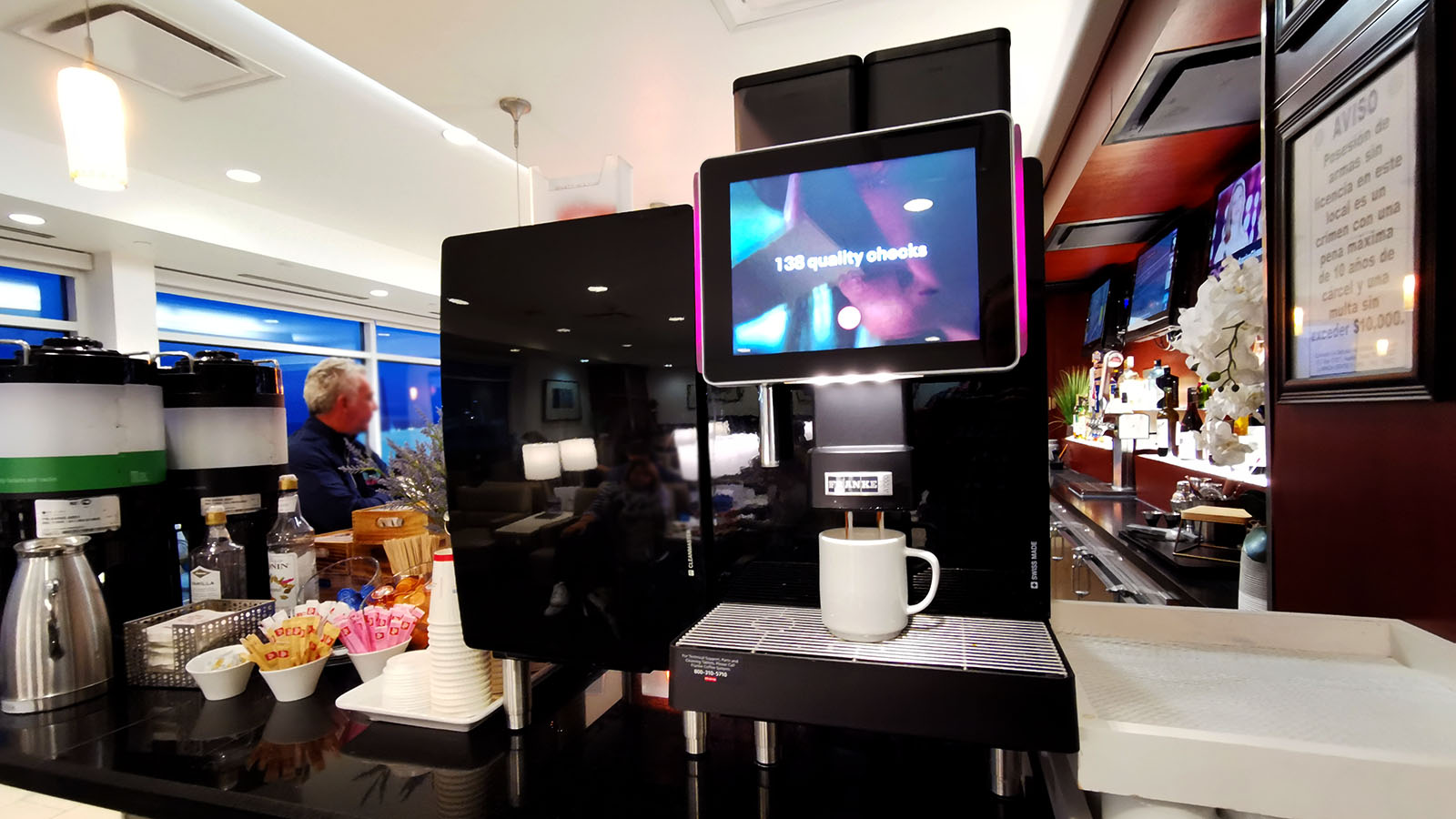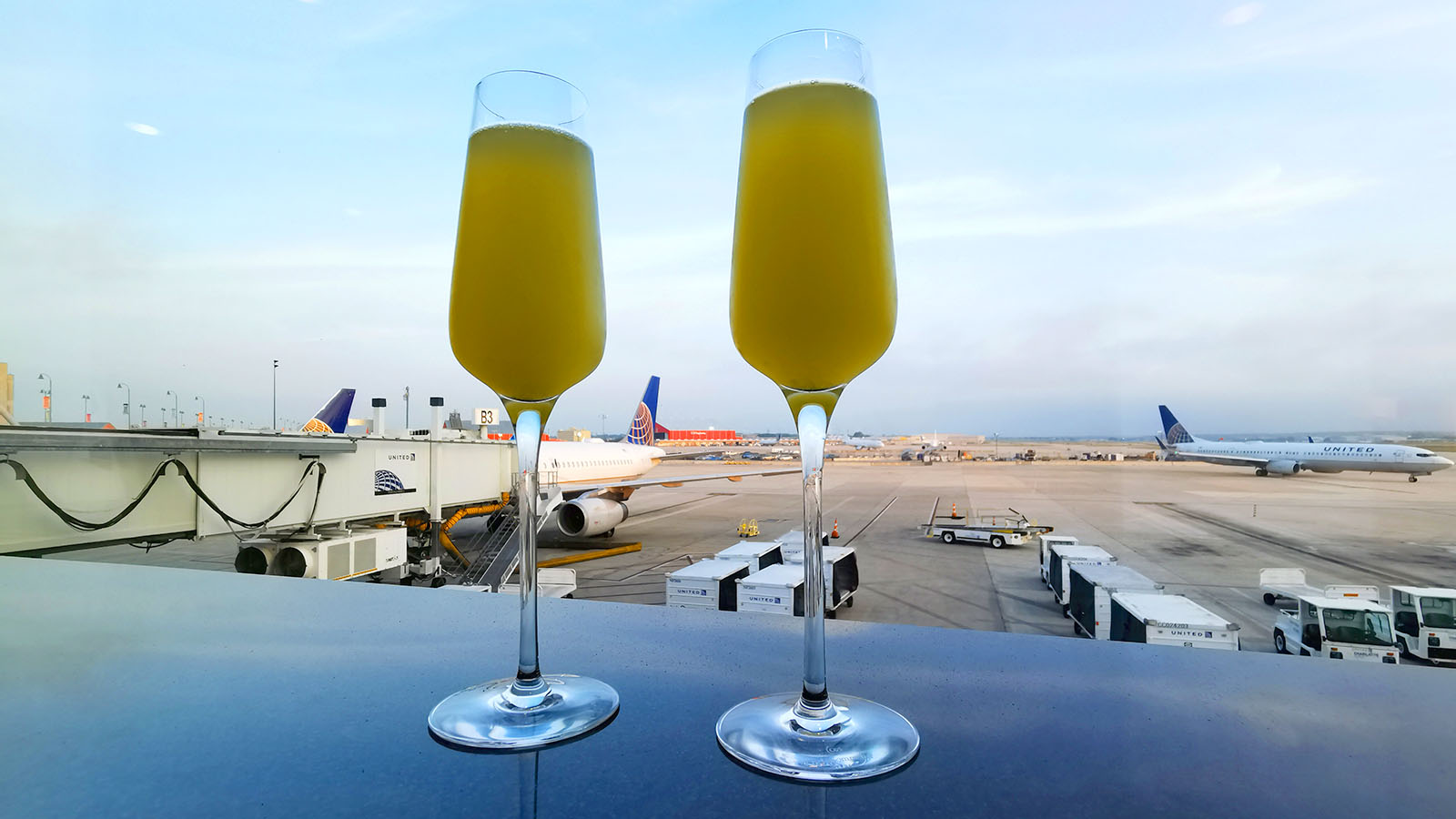 Bar staff begin their day at 7 am. And even for domestic passengers, that's when the alcohol begins flowing. A bartender catches the ear of my companion, suggesting a pair of mimosas. We've just finished up at a week-long conference, so we indulge. Drinks are complimentary – but being the US, tips are always appreciated.
Accessing the United Club in San Antonio
Lounge access rules are quite complex in North America. Rather than simply needing an eligible frequent flyer card or premium cabin boarding pass, the destination you're flying to can be a bigger factor.
For instance, you could be travelling in domestic First Class – and have a shiny Platinum card – and still be locked out. So to make sure your journey gets off to a smooth start, here's how to qualify for entry to San Antonio's United Club.
By paid lounge membership:

United Club members before or after United, Star Alliance and other eligible partner flights (+2 guests).
Air Canada Maple Leaf Club members before United and other Star Alliance flights (+1 guest for 'Worldwide' members only).

Courtesy of airline frequent flyer status:

United Premier Gold, Platinum, 1K and Global Services members when travelling on a same-day international United or Star Alliance flight (+1 guest).
Other Star Alliance Gold frequent flyers when departing from the same airport on any Star Alliance flight, including United domestic services (+1 guest).
Virgin Australia Velocity Gold, Platinum and Beyond, when departing on a United international flight (+1 guest).

By cabin:

United Polaris Business Class guests with a same-day flight (no guests).
United Business customers with a same-day international flight (no guests).
Passengers in United First to or from Canada (no guests).
First Class and Business Class travellers of other Star Alliance airlines, only where that flight departs from the same airport (+1 guest for First Class only).

Active US military personnel: Must be travelling on a departing United flight in uniform, with leave orders or other eligible paperwork (+ family members).
Using a United Club one-time pass: If you don't otherwise qualify for entry, you can buy access for US$59 at the door or online.
Summing up
When you're flying out of San Antonio, your lounge options are the United Club… or the United Club. As the only public lounge in the entire airport, United doesn't have to offer much to be the local 'best'.
Fly with American Airlines or Delta, and no eligible boarding pass will get you into any sort of lounge. At least, with United, there's something. And for what is a relatively small airport, it's not half bad.
Fast Wi-Fi allows me to download shows for the journey ahead. Seats with a view – and power points conveniently nearby – help me settle in and recharge. The coffee machine delivers some much-needed caffeine, and my bagel hits the spot.
Of course, this isn't a Centurion Lounge or a Qantas First Lounge – and it doesn't pretend to be. It's a simple United Club. It ticks most of the basic boxes, yet without going far beyond. For an airport like San Antonio, that'll do.
Also reviewed: United Airlines Airbus A319 Economy (San Antonio – San Francisco)
Photography by Chris Chamberlin, who accessed the lounge courtesy of Velocity status when travelling at Point Hacks' expense.
---
Stay up to date with the latest news, reviews and guides by subscribing to Point Hacks' email newsletter.
United Club, San Antonio
was last modified:
July 27th, 2023
by