For those who travel – or spend – more than most, United Global Services status may be the secret carrot dangling at the end of the runway. It's United's equivalent to the Qantas Chairman's Lounge, with United VIPs enjoying a host of perks.
Compared to other hush-hush airline tiers, United Global Services is a tad more subdued with those benefits. But for those regularly flying with United, they can have a big impact on each journey.
How to get United Global Services status
Unlike many of the 'secret' frequent flyer tiers, United Global Services has both a 'public' and 'private' path to qualification.
On the public side, no fewer than four million lifetime flight miles with United and United Express will get you to Global Services. In fact, reach that goal and you'll get Global Services status for life. You can then gift the status to a partner as well.
For flights to count, they must be taken on paid United tickets and credited to United MileagePlus. Travellers who list a different frequent flyer program number instead, such as from Velocity Frequent Flyer, don't earn those important 'lifetime flight miles' with United.
In fact, flights on United's partner airlines don't count either – even if a United frequent flyer number is listed. For this tally, you'll need a UA flight number on your ticket. And a United MileagePlus number attached to the reservation.
And in case you were wondering, four million flight miles is on-par with 201 return trips between Sydney and New York. That's a lot of flying, no matter which way you look at it.
But there's another way to get Global Services, and that's by invitation. Much like Beyond for Virgin Australia, United Global Services can reward significant spend with the airline. It can also be a carrot dangled during corporate travel contract negotiations. Those with a lot of pull over a company's travel spend could certainly be swayed by the membership.
Global Services can also be given by United as a courtesy to some in the public eye. Or, as some frequent flyers claim, in return for pre-paying at least US$50,000 in United flights through the airline's PlusPass platform. If that's a path for you, make your own enquiries first to ensure you'll get the status you expect.
Exclusive benefits for United Global Services members
So, you've made it to the lofty heights of United Global Services. What now?
Well, whenever you travel with United, there'll be somebody keeping an eye on your journey in the background. If a flight gets delayed, disrupted or cancelled, you can expect to be at the top of the pecking order for a new seat. In fact, this can sometimes be taken care of before anybody else knows there'll be a disruption. It's secret squirrel stuff, clearly!
For any travel-related enquiries, there's a 24/7 contact line and email address just for United Global Services members. At the airport, it's also not uncommon to be met by a concierge and whisked through the formalities. At key United hubs, there are even private check-in areas reserved just for Global Services guests.
We should point out that again, anybody can access most of those timesaving perks – aside from the private check-in, of course. But without a Global Services membership, a traveller would need to fork out for United Signature Service assistance instead. Here's a quick explainer.
Back in the Global Services corner, members receive the highest priority when waitlisted for an upgrade. The same applies when flying on standby. And speaking of upgrades, when securing them using miles, Global Services members are much more likely to be successful. That's because these top-tier travellers have access to even greater upgrade availability than provided for those at United's top 'public' tier, Premier 1K.
When it's time to board, you guessed it, United Global Services members head on first – before even United First or United Polaris are called forward.
Oh, and to help make sure Global Services guests make their flight after a tight connection, they just might find a Mercedes waiting for them on the tarmac to drive them to their next gate.
Ad – Scroll down to continue reading.Minimum spend, terms & conditions apply.
Lounge access for United Global Services
As is standard of airlines across the United States, there are no private lounges for VIP-tier travellers. This means United Global Services members can instead be found in the airline's public lounges.
On domestic flights, Global Services members receive complimentary access to United Club lounges. This applies without the traveller having to purchase a separate United Club membership, as would normally be the case for United's own elite travellers on domestic legs.
United Club lounges are also available to Global Services members travelling internationally. However, when flying in United Polaris (Business Class), access is provided to United's nicer Polaris lounges. This is included for all those premium cabin travellers – not strictly a Global Services perk.
In previous years, Global Services members gained access to the United Global First lounges when travelling in United Business Class. But as those lounges were slowly rebranded to United Polaris – and opened up to Business Class flyers – United no longer had a 'better' lounge to send travellers to. As a result, this perk was permanently parked, as a Business Class ticket now unlocks United's best lounge anyway.
Still, there are a few lounge perks kept in reserve for Global Services members taking long-haul flights.
At London Heathrow, Global Services guests can access United's cosy arrivals lounge in Terminal 2. Normally, this is only open to United Polaris travellers – but a Global Services card opens the door regardless of the cabin class flown, when stepping off a United flight.
Access is similarly granted to the Lufthansa Welcome Lounge in Frankfurt and the SWISS Arrival Lounge in Zurich after arriving on a United Airlines flight. Just note, all three of these arrivals lounges close by early afternoon, but they're great for breakfast and a shower before hotel check-in opens.
Other perks of United's VIP tier
Global Services members also benefit from United's participation in Star Alliance. Like most of United's public Premier frequent flyer tiers, Global Services equals Star Alliance Gold.
This unlocks priority check-in, security and boarding, additional checked baggage and airport lounge access across the Star Alliance network.
In Australian skies, this covers Air Canada, Air China, Air India, Air New Zealand, ANA, Asiana Airlines, EVA Air, Singapore Airlines, South African Airways and Thai Airways. Through United's separate partnership with Velocity, similar benefits are also enjoyed when flying Virgin Australia.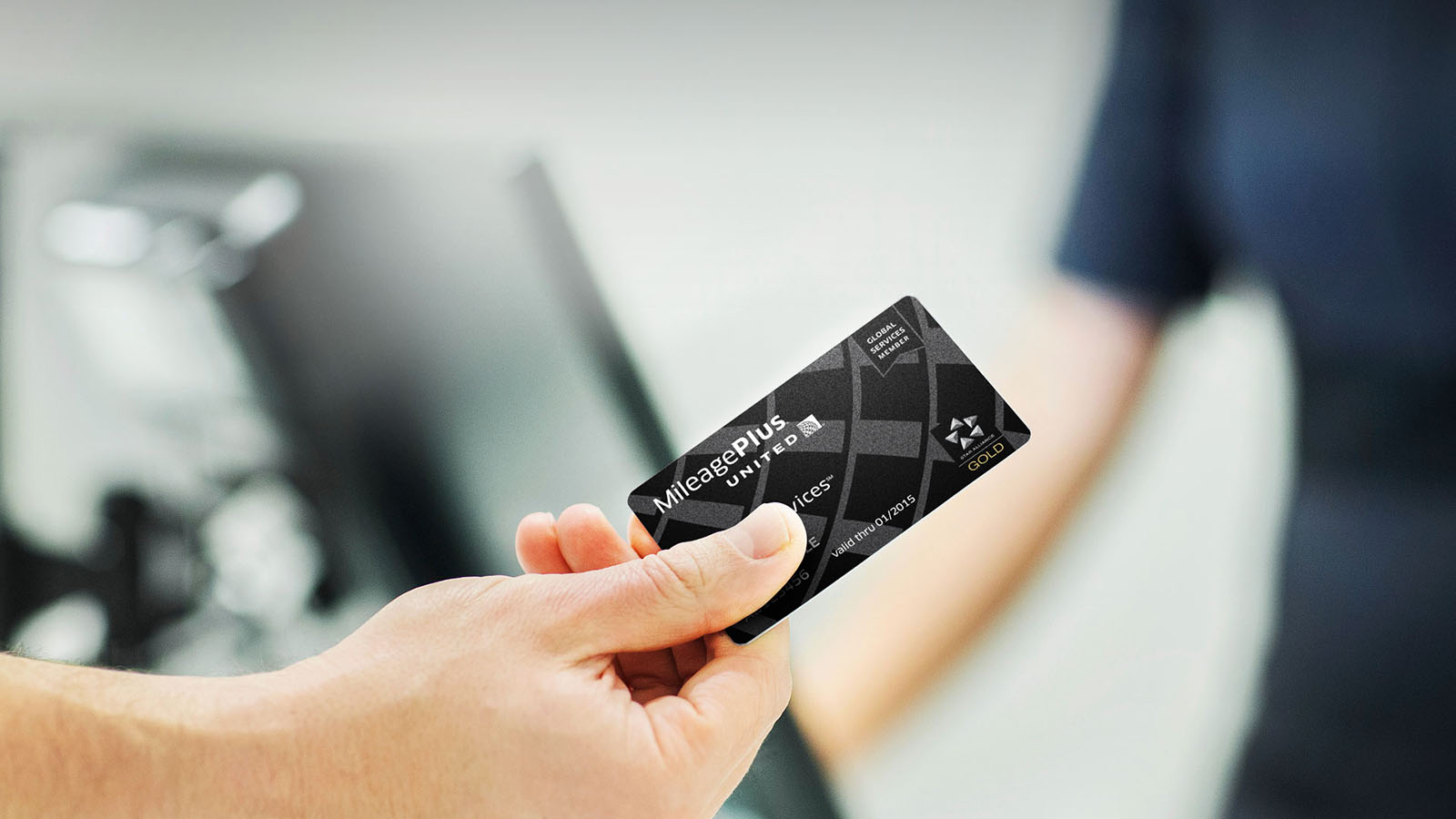 But just when you thought you knew everything about Global Services, there's more.
Global Services, on its own, isn't actually United's highest-ranked private tier. Above that sits Apple Global Services. Its existence only came to light in recent years via an accidental internal leak.
With United having a major hub in San Francisco, it counts many Silicon Valley tech firms as clients. But pre-COVID, Apple was by far United's largest account. At the time, Apple's annual spend with the airline was more than Cisco, Deloitte, Facebook, Google, Intel, Oracle and Visa combined.
Just between San Francisco and Shanghai, Apple was buying 50 United Business Class seats each and every day – and that was merely a quarter of Apple's US$150 million annual spend with United.
So how do you keep such an important client happy and loyal? By giving their VIPs their very own frequent flyer tier!
It's understood that the perks of Apple Global Services largely mirror the regular version of Global Services, but with a little more personalisation. For instance, it's common for United's pilots to personally deliver a handwritten welcome card to the member once on board. It's a small touch, but everything counts when dealing with your biggest client.
Summing up
Most major airlines have at least one unpublished frequent flyer tier, and United is no exception. Its Global Services rank is equivalent to the likes of the Qantas Chairman's Lounge, Virgin Australia Beyond and American Airlines ConciergeKey.
But United does things its own way. Recognising that many Global Services members would already be flying up front, United focuses on the smaller details to make each journey run smoothly. Whether that's securing a seat on an earlier flight to avoid a delay or just a pleasant flight as planned depends on each journey.
Also read: ConciergeKey: Ryan Bingham's secret American Airlines status
Imagery courtesy of United Airlines.
---
Stay up to date with the latest news, reviews and guides by subscribing to Point Hacks' email newsletter.
United Global Services: the hush-hush tier above Premier 1K
was last modified:
October 19th, 2023
by