UPDATE 27 August 2021: The Qantas International Hong Kong Lounge will not re-open. The review below is kept for reference. We wish all the best to the Qantas Hong Kong lounge team. Eligible oneworld premium cabin and frequent flyer members can continue to access Cathay Pacific First and Business Class lounges, depending on their travel class and membership. Arrangements for Qantas Club members will be announced in the future.
---
Qantas Hong Kong Lounge review
Qantas operates a mixed First & Business lounge in Hong Kong for its evening flights to Sydney, Melbourne and Brisbane.
The lounge features food inspired by Neil Perry's Spice Temple. It also has signature cocktails, yum cha trolleys and traditional dishes from Hong Kong.
Keith originally wrote a review of this lounge back in March 2015, so it was time for an update. After our October 2019 Point Hacks meetup, I visited this lounge before departing on a Cathay Pacific Business Class flight to Ho Chi Minh City.
How does this lounge compare to the Cathay Pacific lounges at Hong Kong?
The Pier Business Class Lounge is still my favourite Business Class Lounge I've ever visited. The only thing is that Hong Kong is such a large airport, so if you are short on time, it might not be worth the walk/train ride to get there.
However, I would rate this Qantas lounge above the other three Cathay Pacific lounges (The Wing, The Deck and The Bridge, in that order).
Qantas International Lounge Hong Kong location & details
This lounge is located on Level 7 (the same as security and immigration) above Gates 5-6.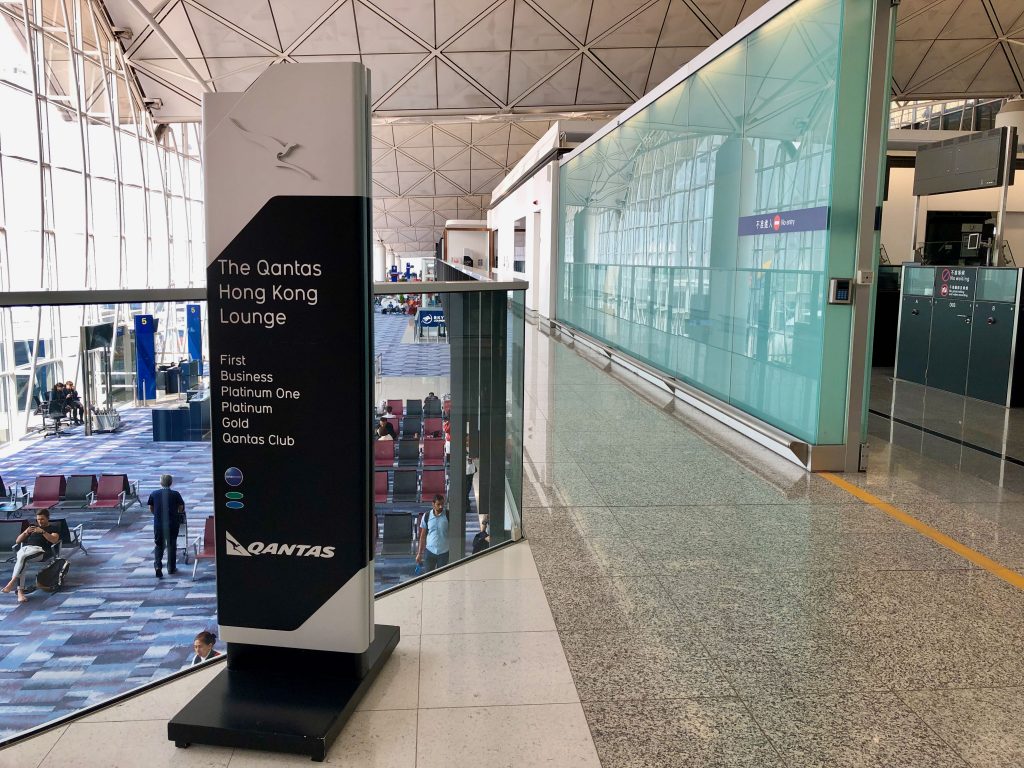 It offers convenient entry if you are already on the right-hand side of immigration—just turn right again after you pass through.
The lounge is open from 7:30am until midnight every day.
Qantas International Lounge Hong Kong seating & layout
The entry has the usual Qantas aesthetic.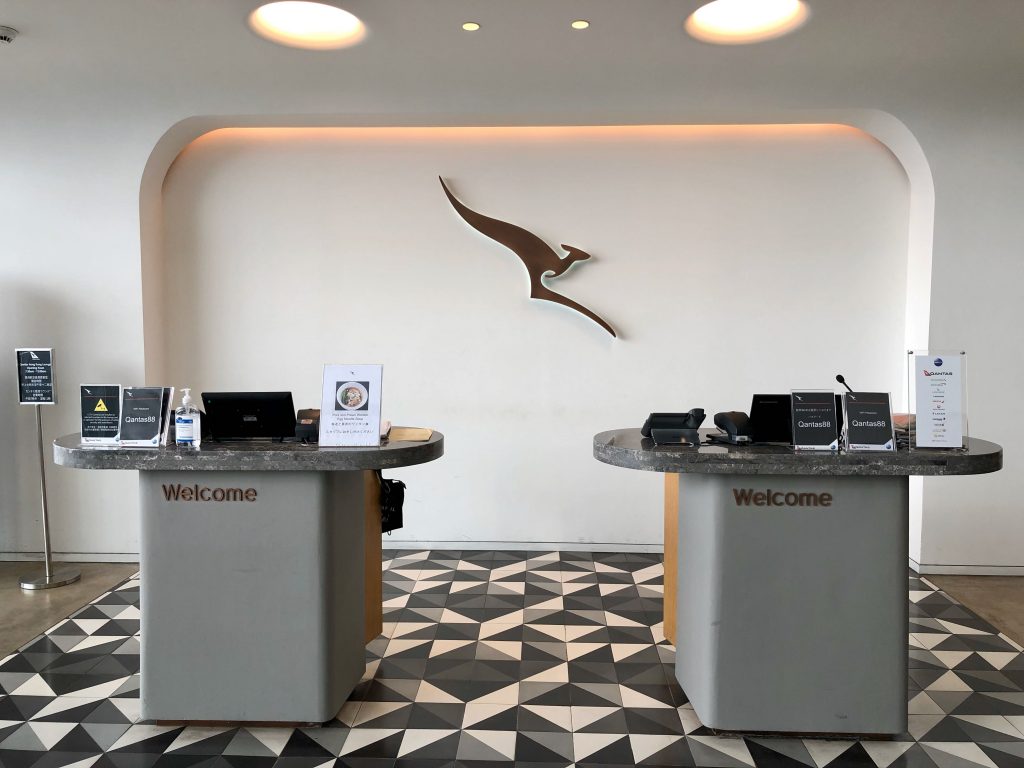 My first impression of the space was 'wow!'
I'm a big fan of the detailed tiling work that is used to distinguish the Hong Kong lounge from others in the Qantas network.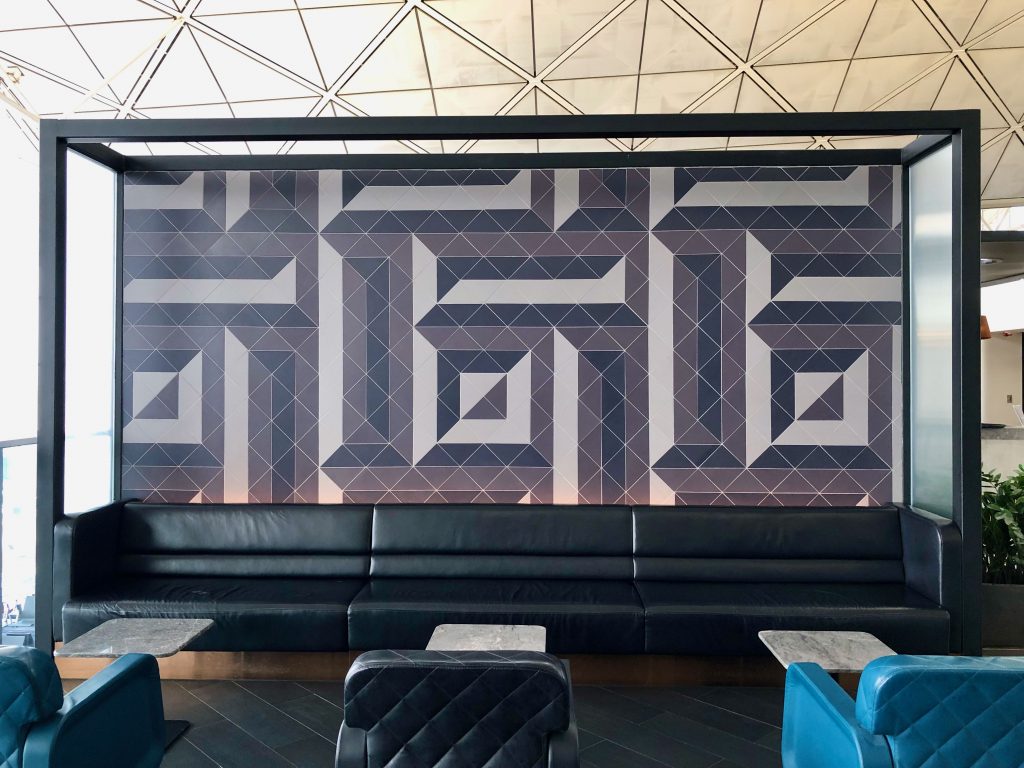 The bar is located towards the front of the long lounge.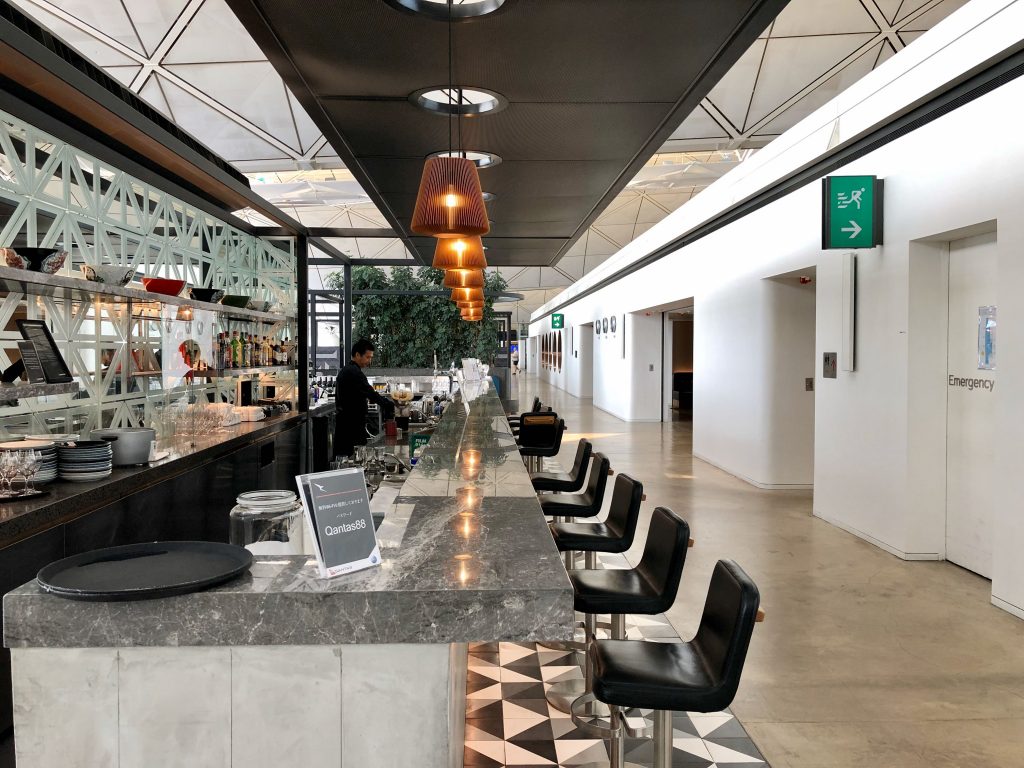 The design features beautiful, clean lines and dark grey accents.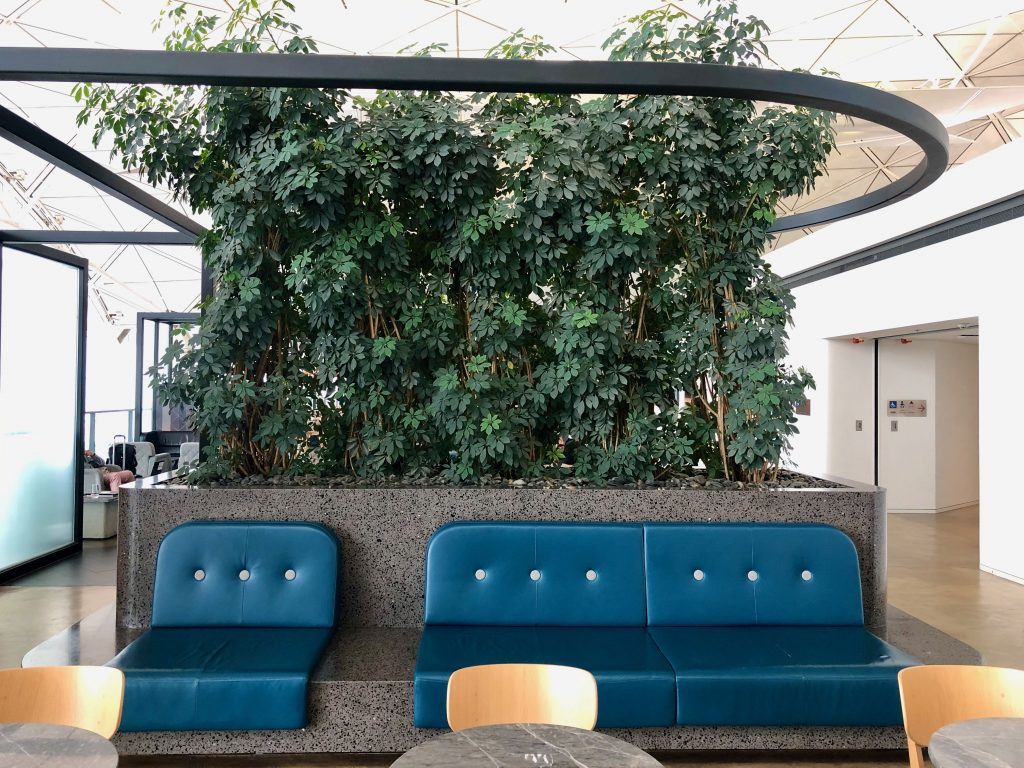 It has an open-air layout, which is exposed to the terminal. This creates a more expansive ambience but also means noise floats up from outside the lounge.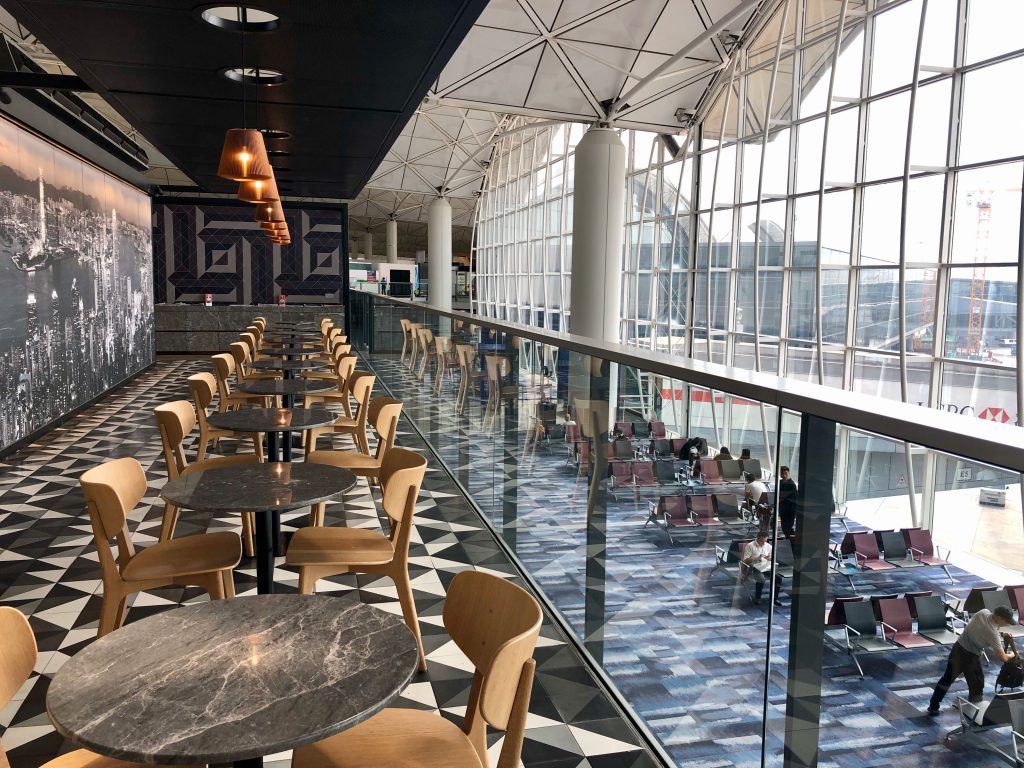 As you move further into the lounge, it's possible to pick up a comfy seat and just look out to the goings-on of the airport.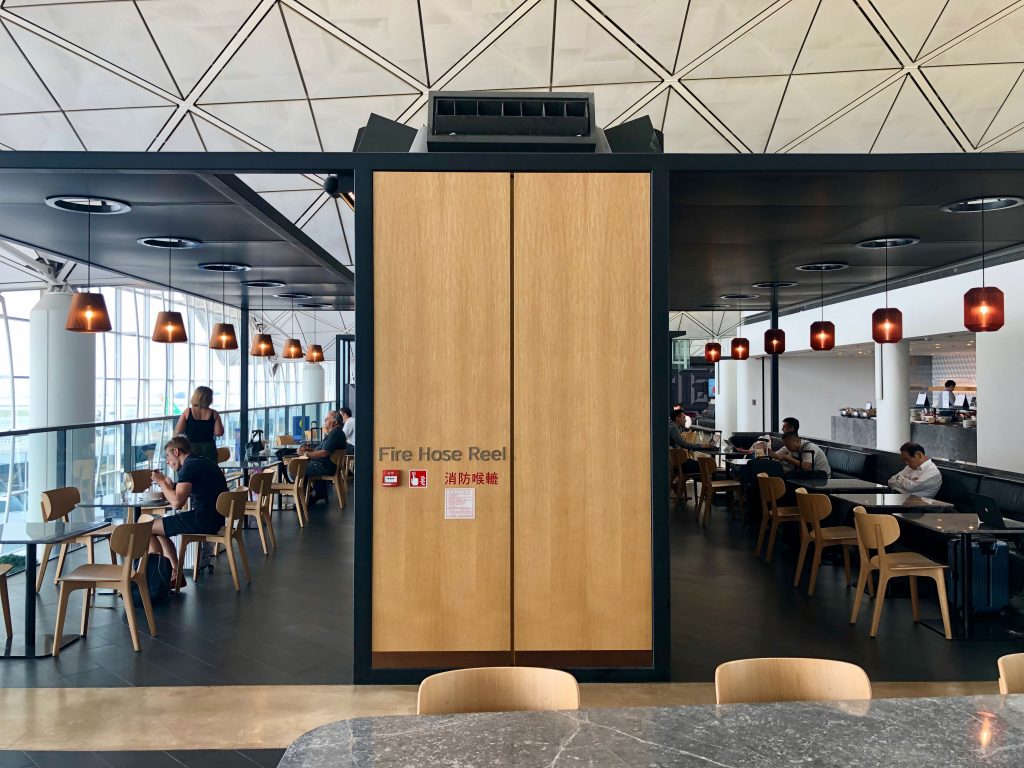 In my opinion, if you aren't eating, the best space to set up in is towards the far end of the lounge. It's generally quieter here. However, note that there is a small children's play area right at the end, which may be in use.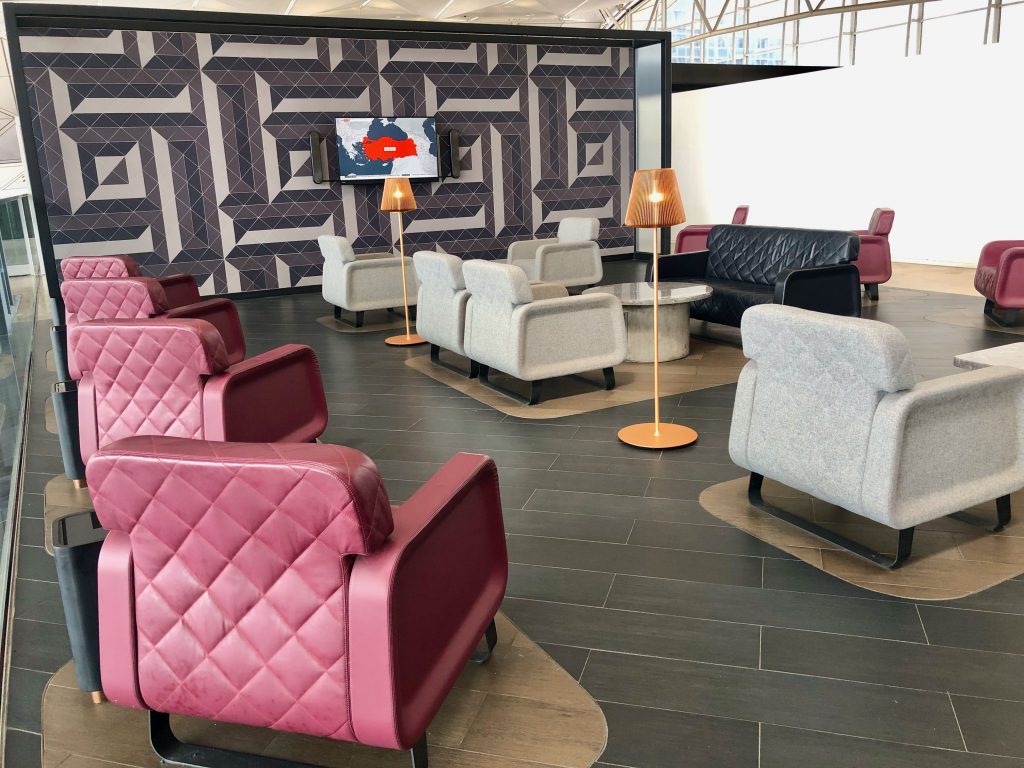 I found these hitops to be comfortable for working on my laptop whilst standing.
My advice would be to avoid the seating areas all along the right-hand side of the lounge—they're drab.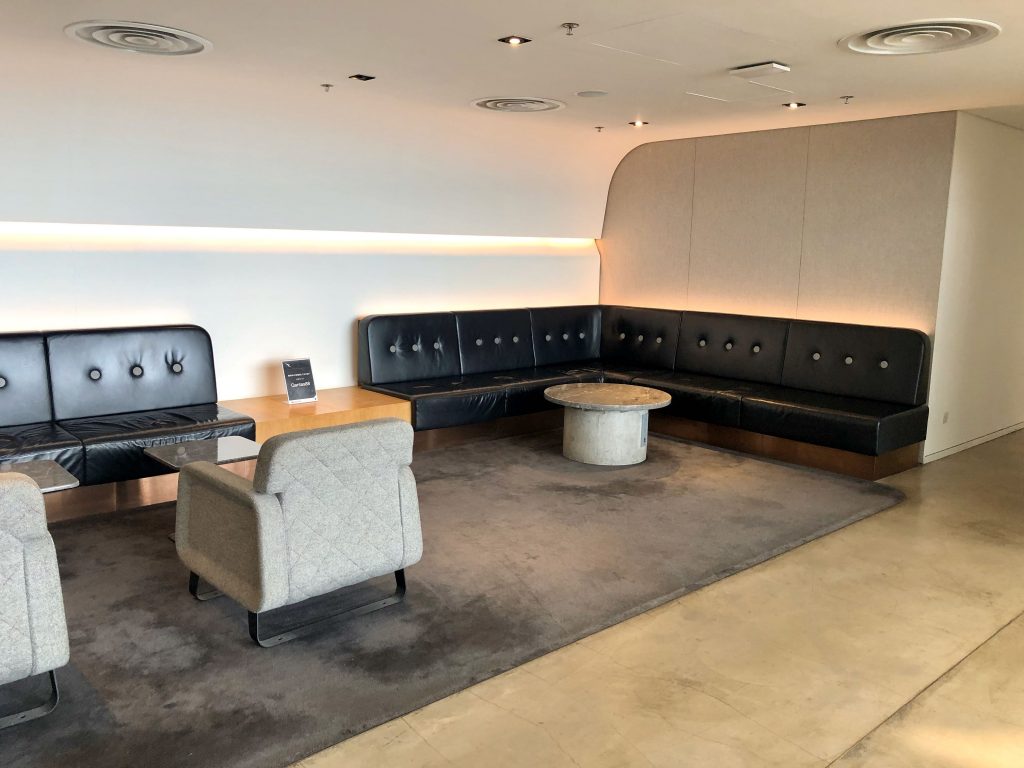 There is a selection of newspapers, including Australian ones: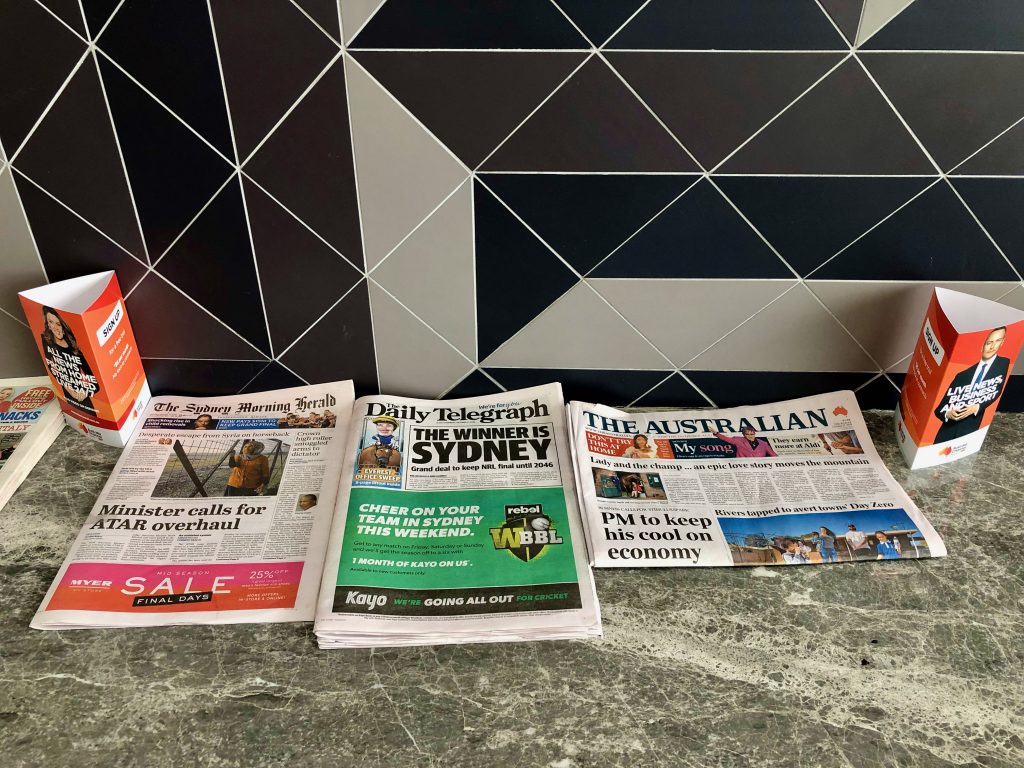 as well as magazines.
Qantas International Lounge Hong Kong food & drink
The lounge has a pretty standard buffet, which varies according to the time of day. As I visited when most passengers were departing on Japan Airlines flights, the options catered to Japanese tastebuds.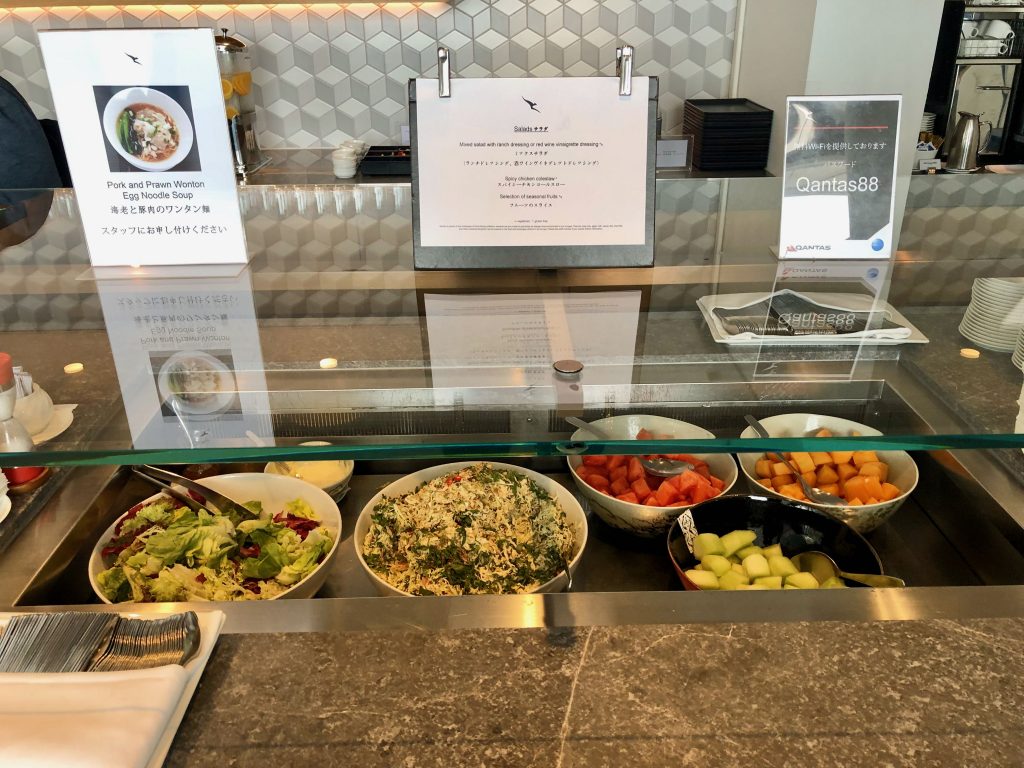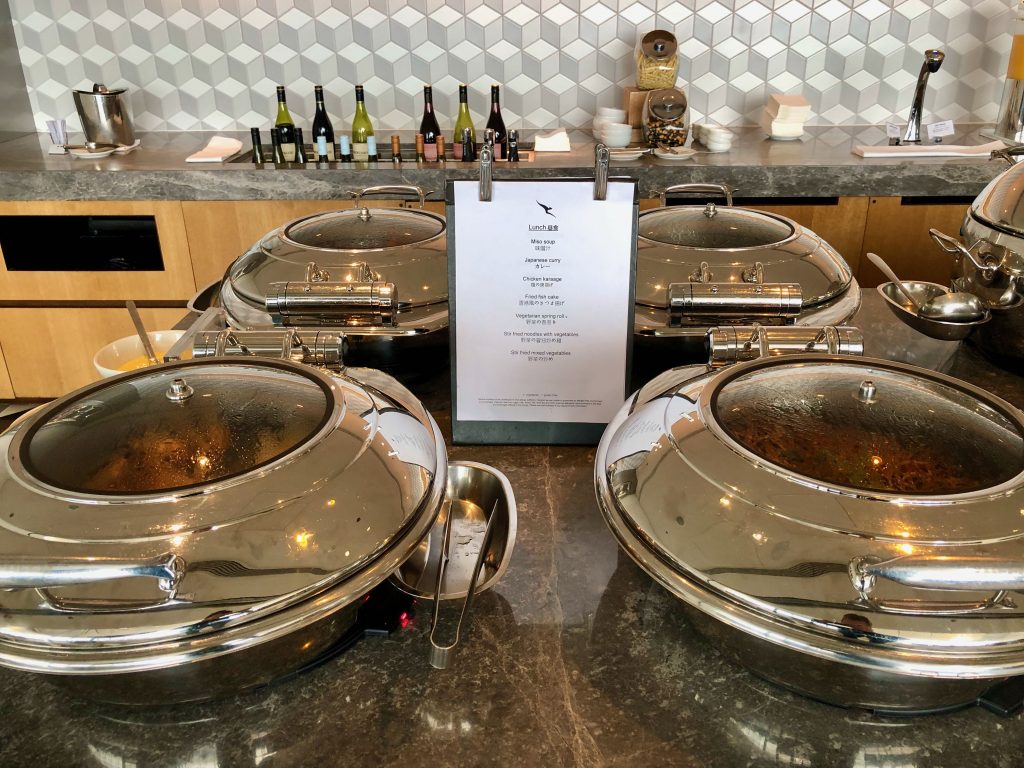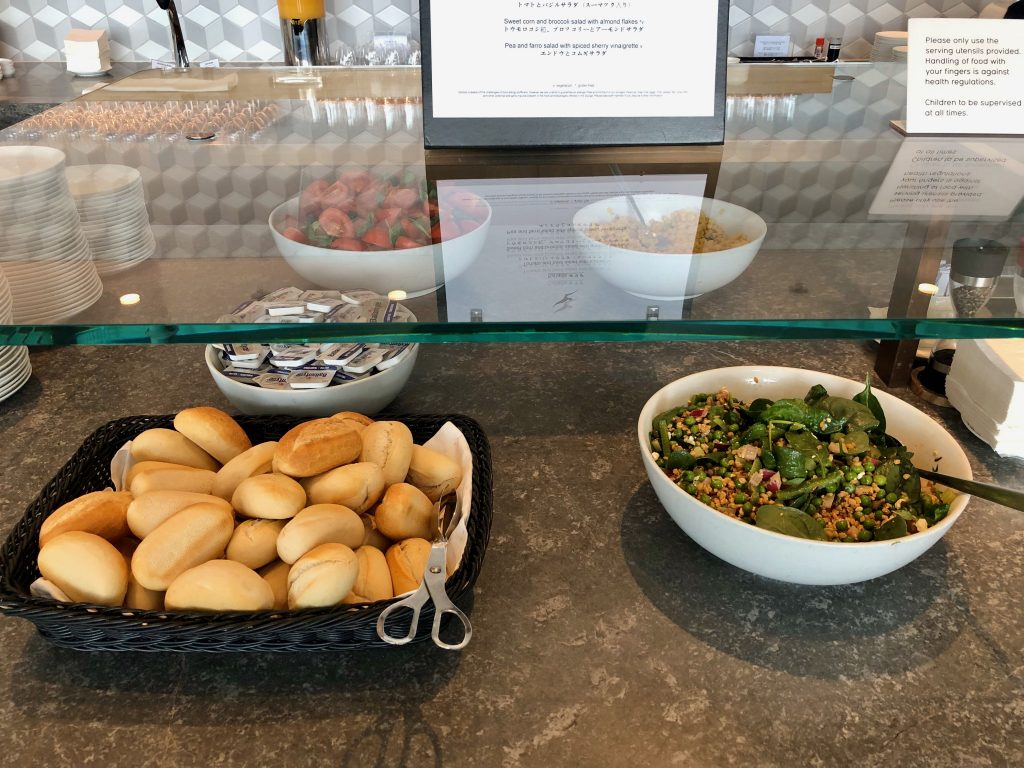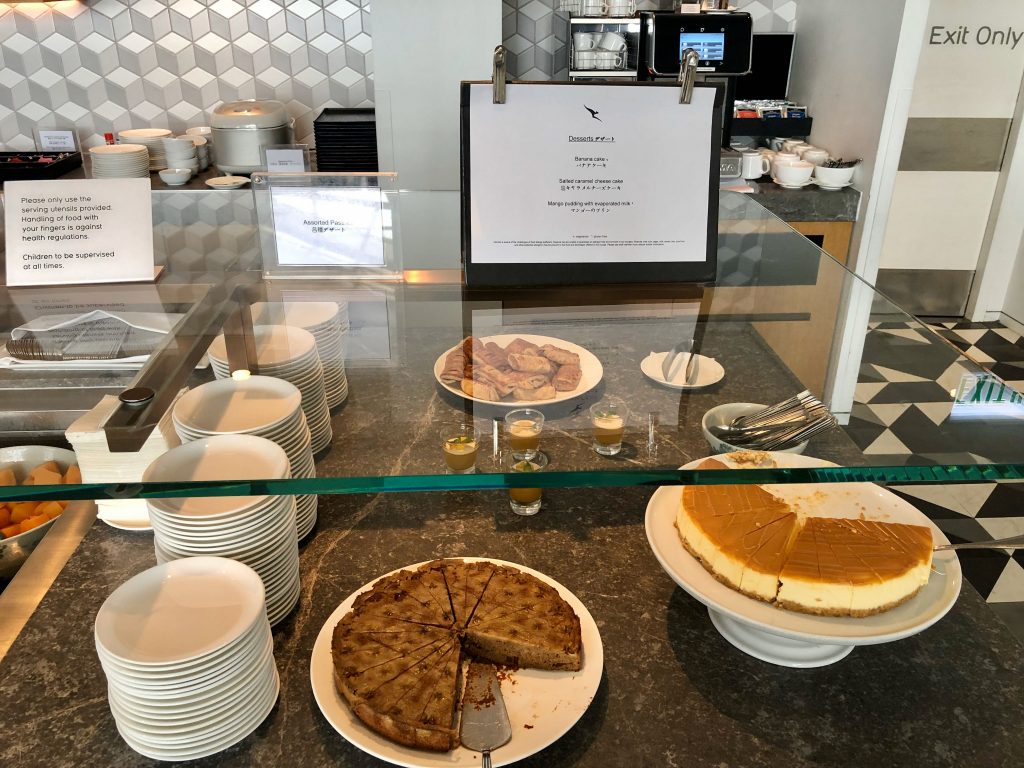 One of my colleagues visited later in the evening and snapped these pics: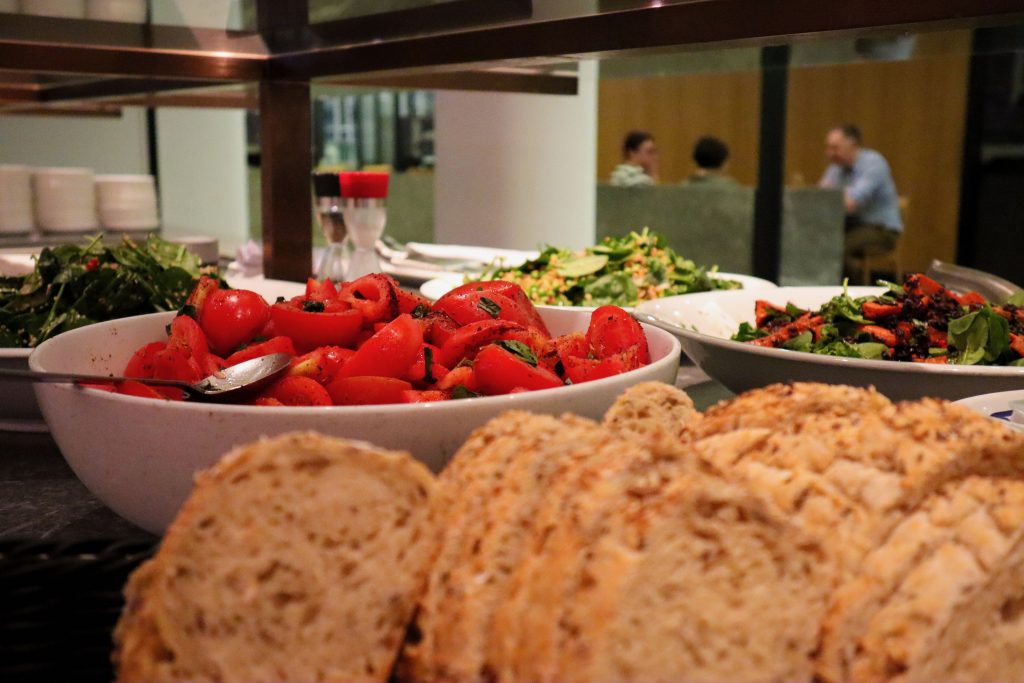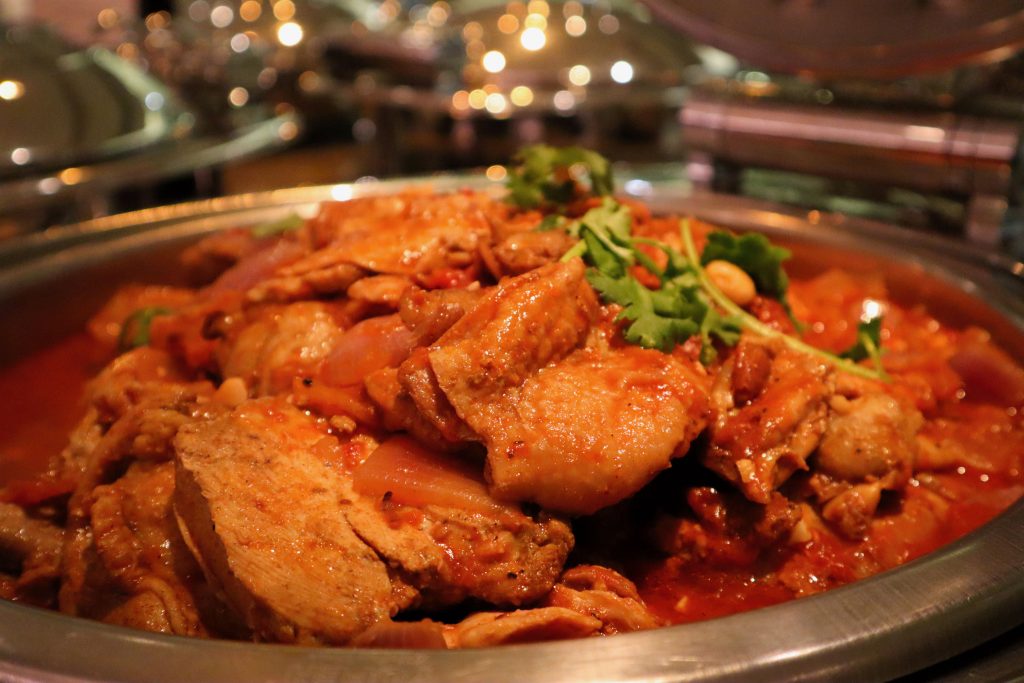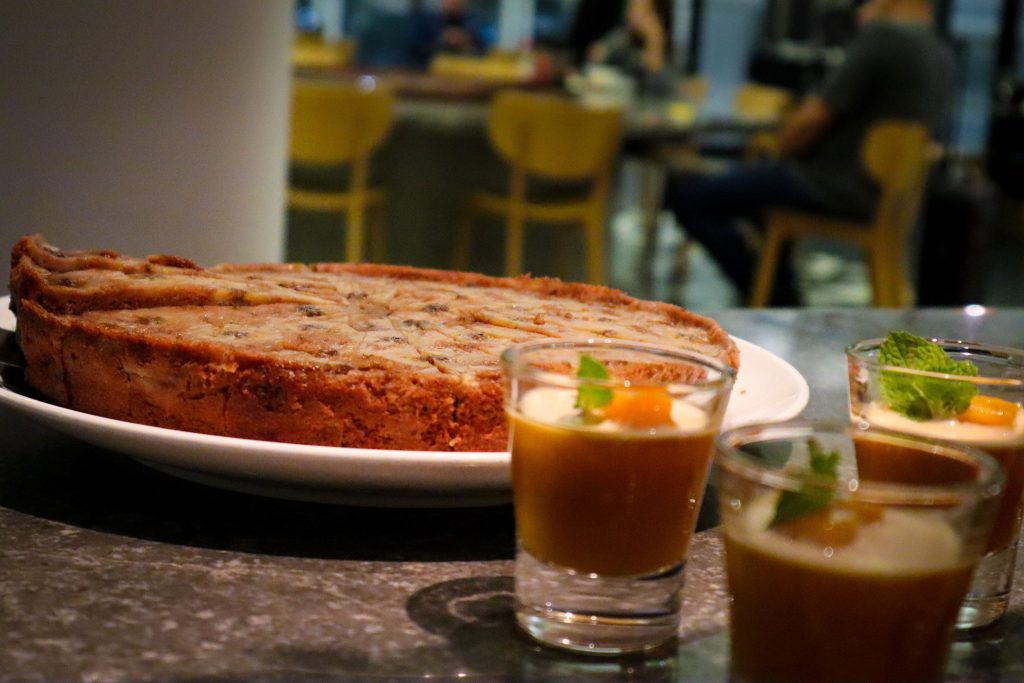 The bar has a full selection of spirits and draft beer: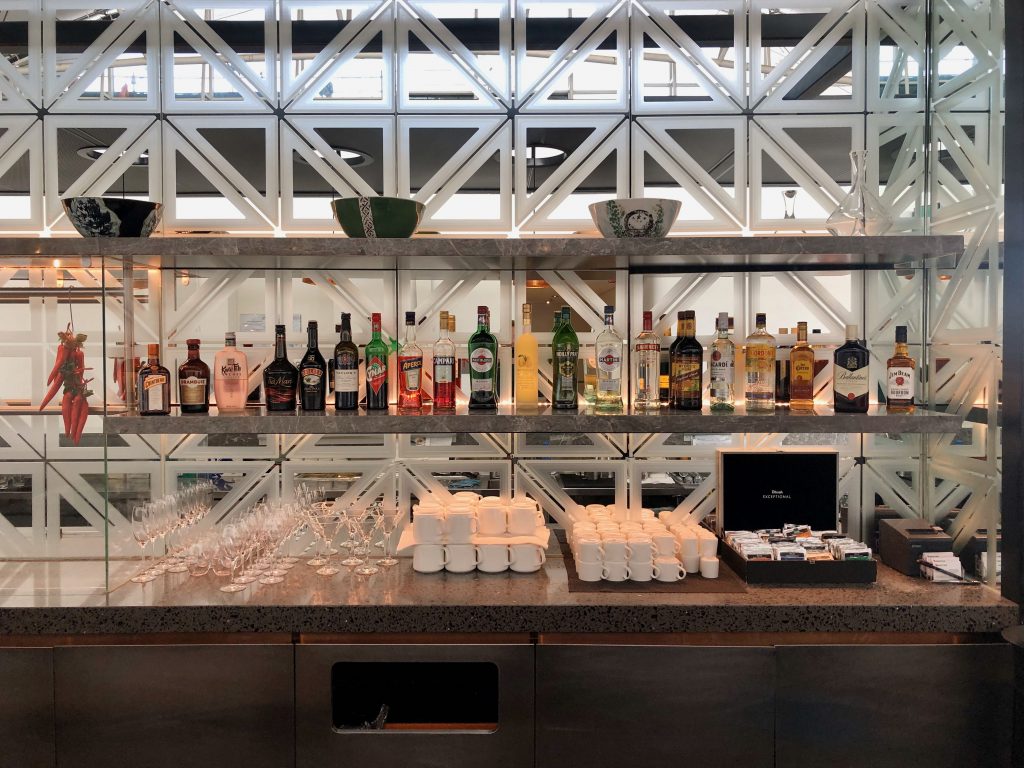 and barista-made coffee.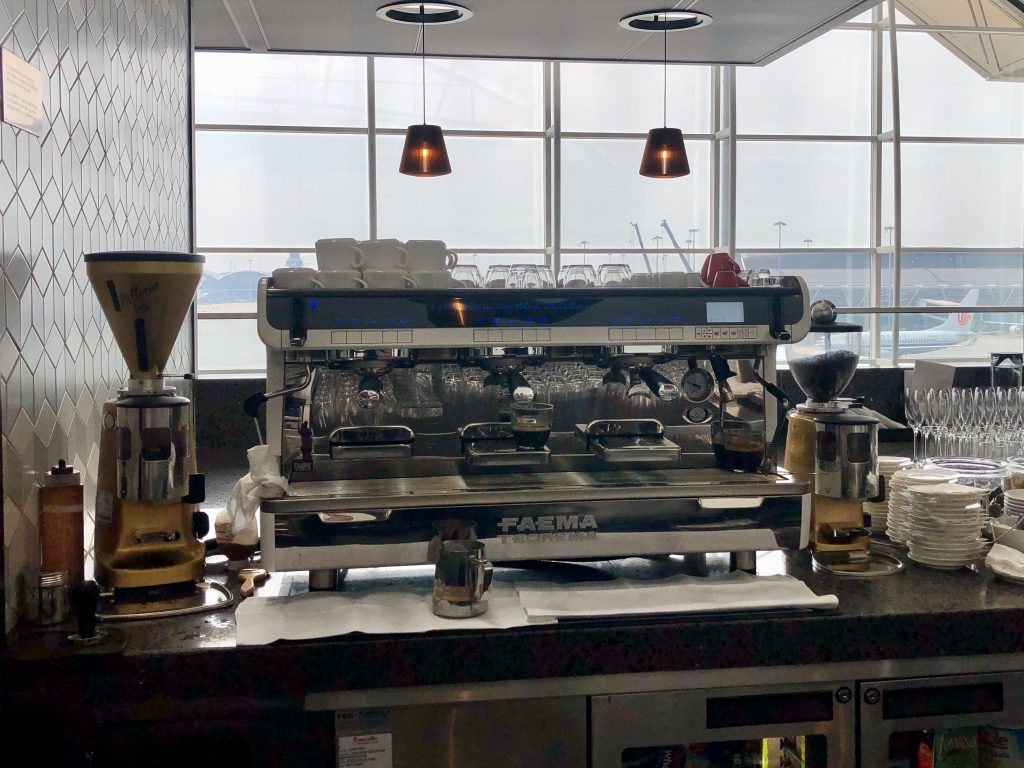 However, you can also self-serve wine at both the bar and the buffet.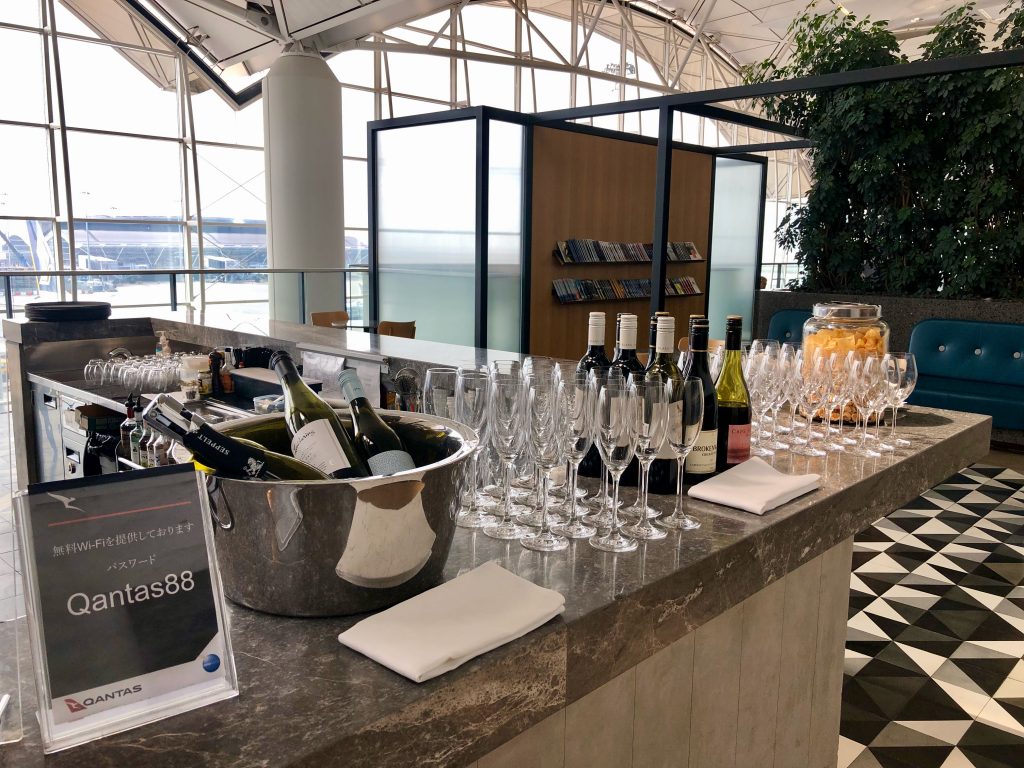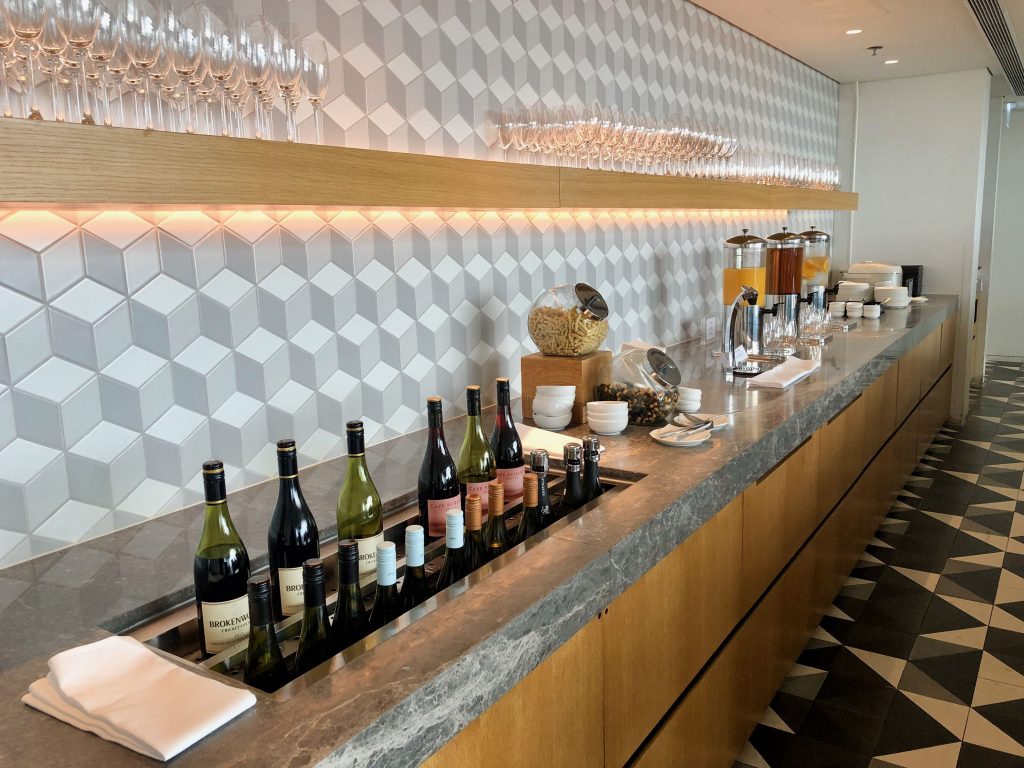 Finally, there are a couple of drink and snack stations located throughout the lounge.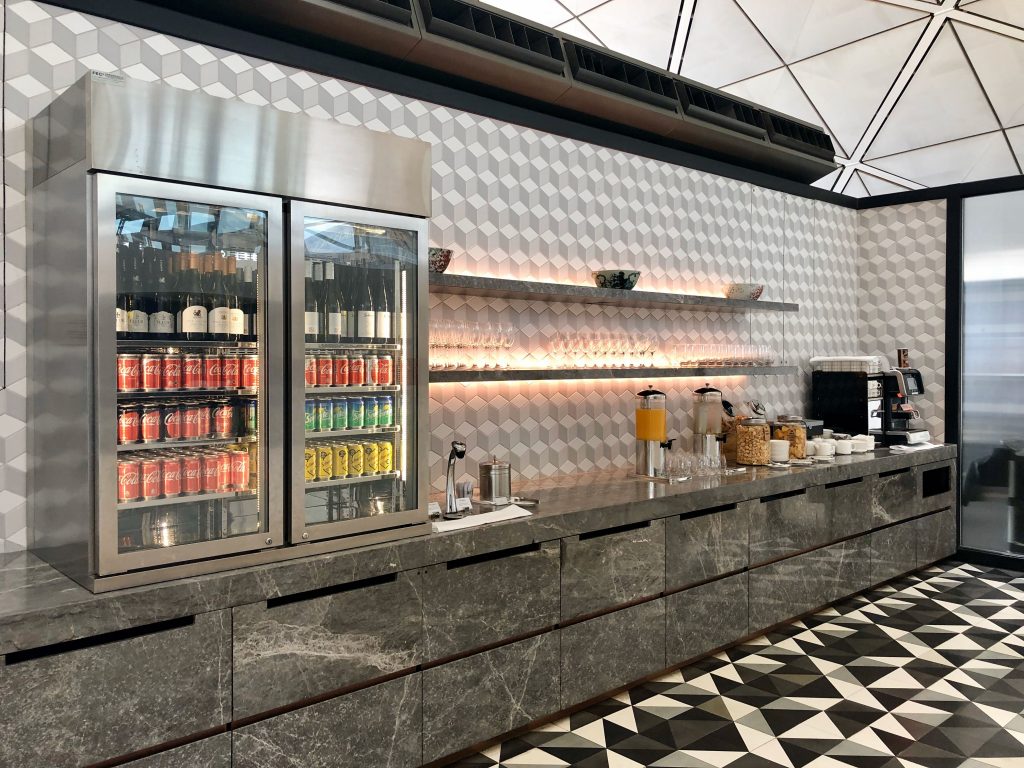 Qantas International Lounge Hong Kong amenities
The bathrooms are modern and clean.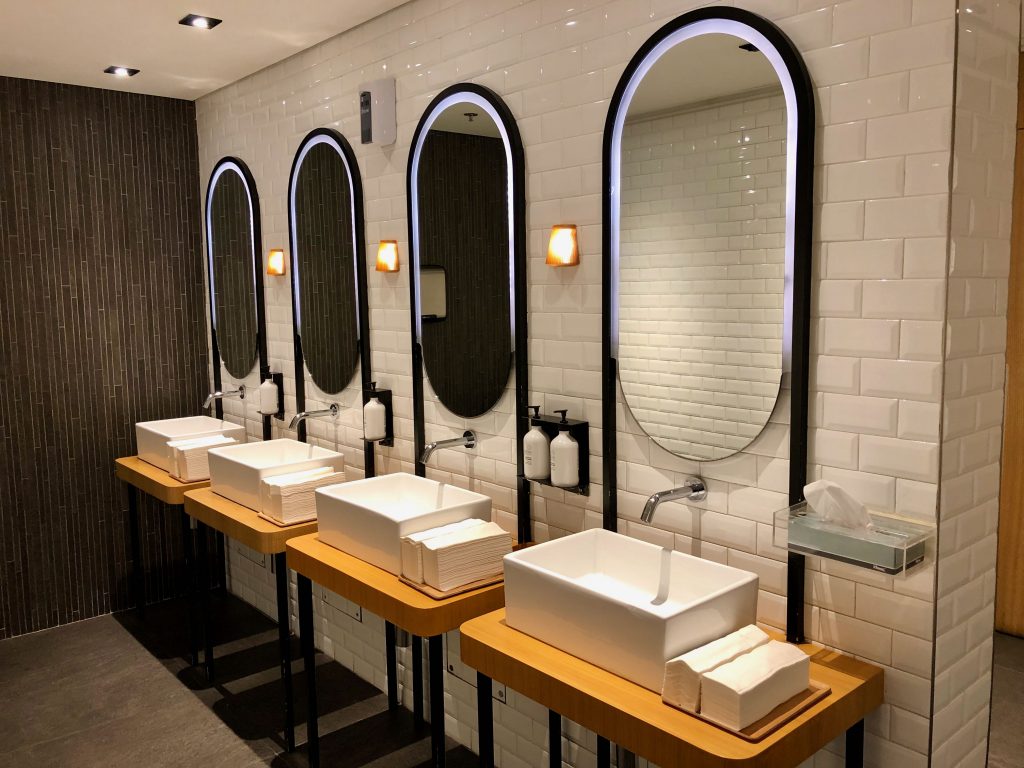 There are also 12 shower suites with ASPAR products.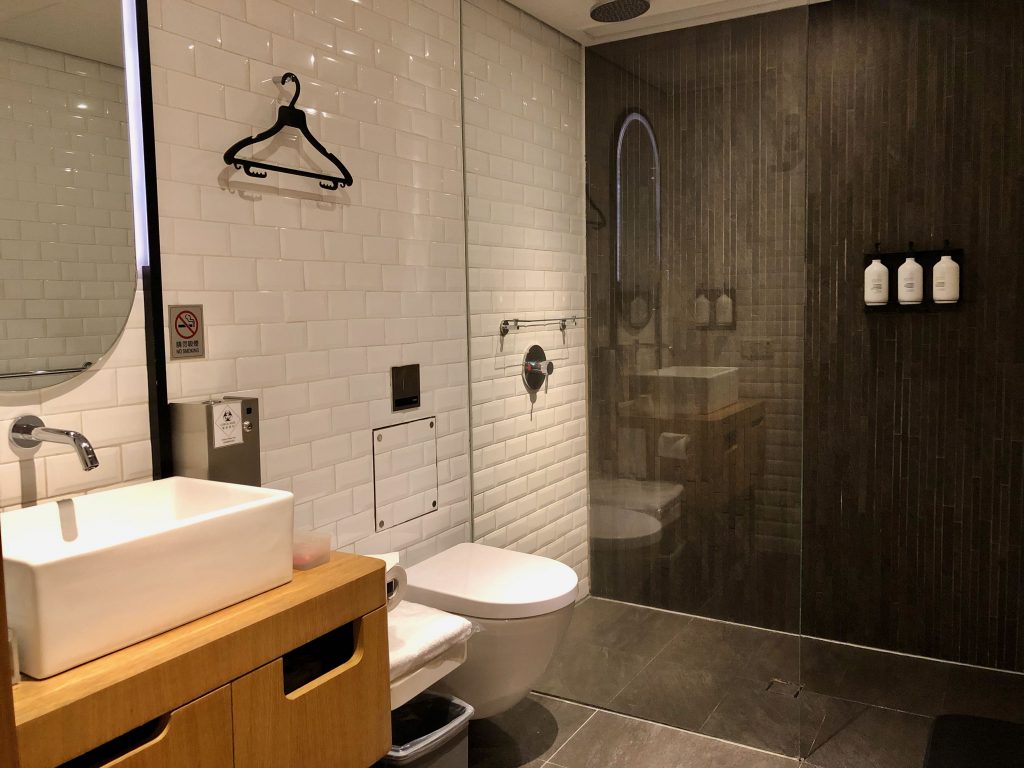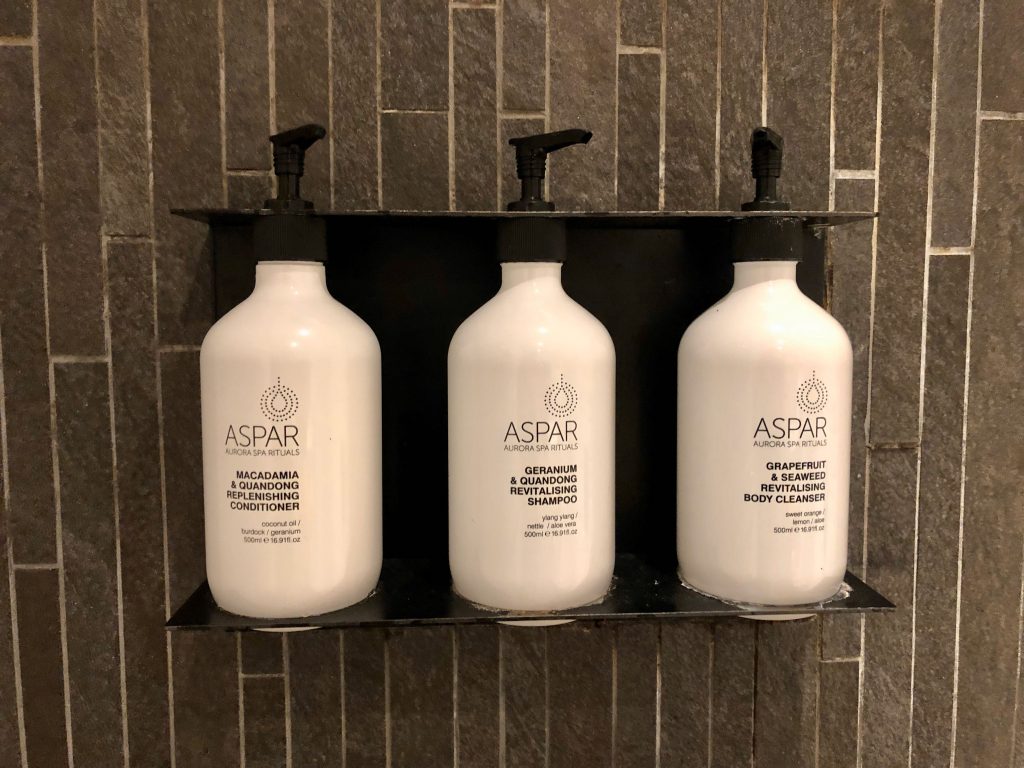 I clocked wifi speeds of over 50 Mbps download/upload, which is fantastic.
There is also a really easy-to-use printer that you can send files to straight from your phone. This came in handy to print my Vietnamese visa-on-arrival.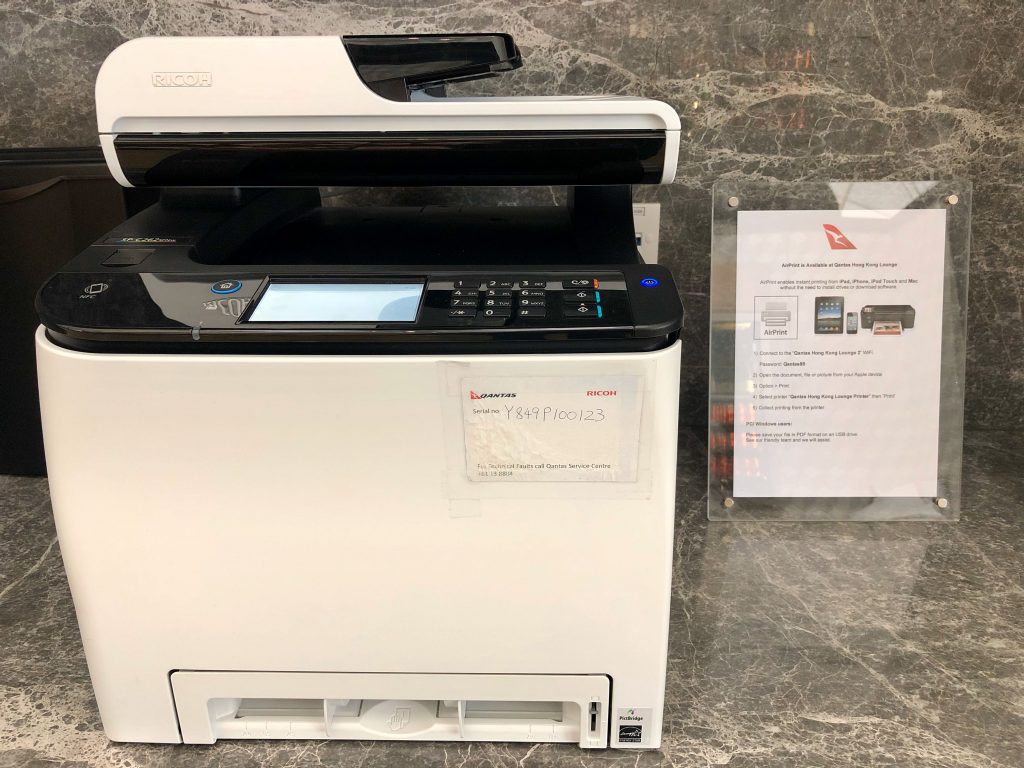 Given the airport's fire regulations, only UK/Hong Kong power outlets are allowed to be installed, so make sure you have a converter in your carry-on luggage.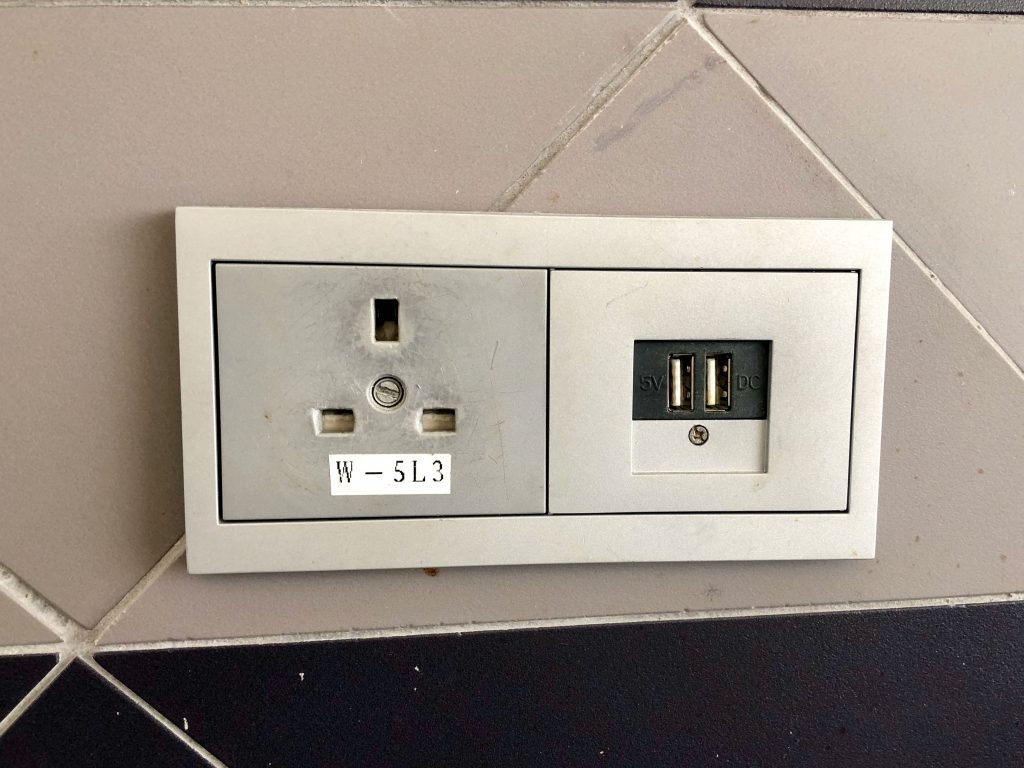 Qantas International Lounge Hong Kong customer service
I found the staff to be friendly and professional at all times.
Qantas International Lounge Hong Kong access options
By Qantas Frequent Flyer status: Qantas Gold, Platinum and Platinum One when travelling on a Qantas, Emirates or oneworld flight
By Emirates Skywards status: Emirates Skywards Gold or Platinum members travelling on a Qantas or Emirates flight
By oneworld status: oneworld Sapphire and Emerald frequent flyers travelling on a Qantas or oneworld flight
By lounge membership: Qantas Club members and Annual Guest cards travelling on a Qantas flight
By day pass: HK$450 for any passenger flying in any cabin on any airline
Frequently asked questions
Does Qantas have a lounge in Hong Kong?
Yes, Qantas runs its own combined First and Business Class Lounge in Hong Kong's Terminal 1. It is located on the right-hand side after you pass through security and immigration.
Which terminal does Qantas use at Hong Kong Airport?
Qantas operates out of Terminal 1 at Hong Kong International Airport. It has daily flights from Hong Kong to Sydney, Melbourne and Brisbane.
What time does Qantas check-in open at Hong Kong Airport?
You can check-in for your Qantas flight up to three hours before departure at the airport. However, you can do in-town check-in at Hong Kong or Kowloon Stations up to a day before your flight so that you can enjoy exploring the city. This opens at 7:30am every day. More info here.
Can I use my lounge pass at the Qantas lounge in Hong Kong?
Yes, you can use a complimentary lounge invitation at the Qantas International Lounge at Hong Kong Airport. You must be travelling on a Qantas flight number.
Can Qantas Club members access the Qantas lounge in Hong Kong?
Yes, members of the Qantas Club can gain entry to the Qantas International Lounge at Hong Kong Airport. You must be travelling on a Qantas flight number.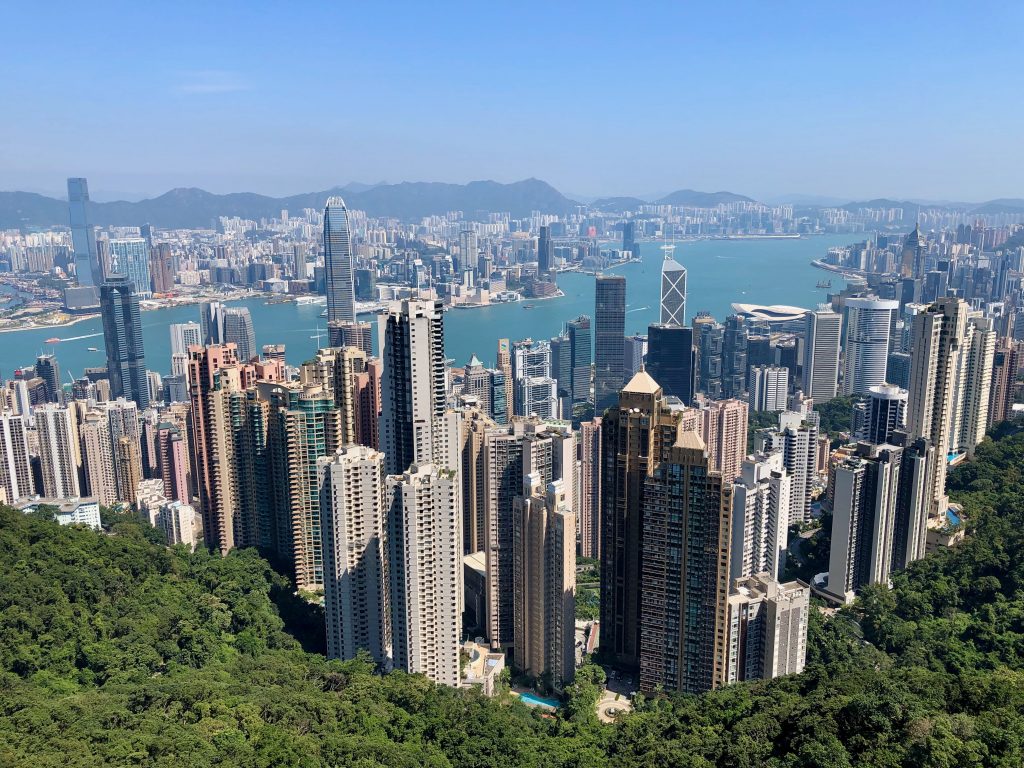 Summing up: my take
I thought this lounge was stunning. During the day, the lounge fills with natural light due to its open-air design; during the night, I can imagine that the sophisticated, dark tones are calming to the senses before an evening flight.
Having said that, I would still recommend Cathay Pacific's The Pier Business Class Lounge over this one. However, note it's about a 20-minute walk away.
At Hong Kong Airport, the lounge you choose really depends on which gate your flight is departing from. With the high calibre of lounge offerings from Qantas, Cathay Pacific and Emirates, you really can't go wrong.
What's great
Beautiful design
Friendly staff
Great variety in seating for eating, relaxing and working
Tasty food
Full-service bar
Self-service drinks option
Lots of shower suites
Fast wifi
Small children's play area
What's not great
No outdoor area
Noise carries from the terminal
Have you visited this lounge? What did you think of it?
Qantas Hong Kong lounge won't reopen after COVID-19
was last modified:
August 27th, 2021
by