Whether it's a holiday in search of the best satay and chilli crab or a business visit to one of Asia's key financial centres, Singapore's appeal with Australian travellers can't be understated. And that makes Singapore the perfect place for a Qantas International Business Lounge.
With a storied history, this lounge pre-dates Qantas' long-standing partnership with Emirates. Fortunately though, its fitout is more modern and has been well maintained over the years.
Location of the Qantas International Business Lounge in Singapore
The Qantas International Business Lounge in Singapore lives at Changi Airport's Terminal 1. It sits upstairs in a lounge precinct between the airport's C and D gates. If you're beginning your journey in Singapore, just make a left after immigration and follow the signs.
Already familiar with the airport's British Airways Lounge or the T1 SATS Premier Lounge? Qantas' Business Lounge lives right next door.
Despite having no views of the airfield, the lounge still has some natural light flowing in during the day. That's thanks to its position above Terminal 1's check-in area, which faces towards the street outside – and the terminal's light-friendly glass walls.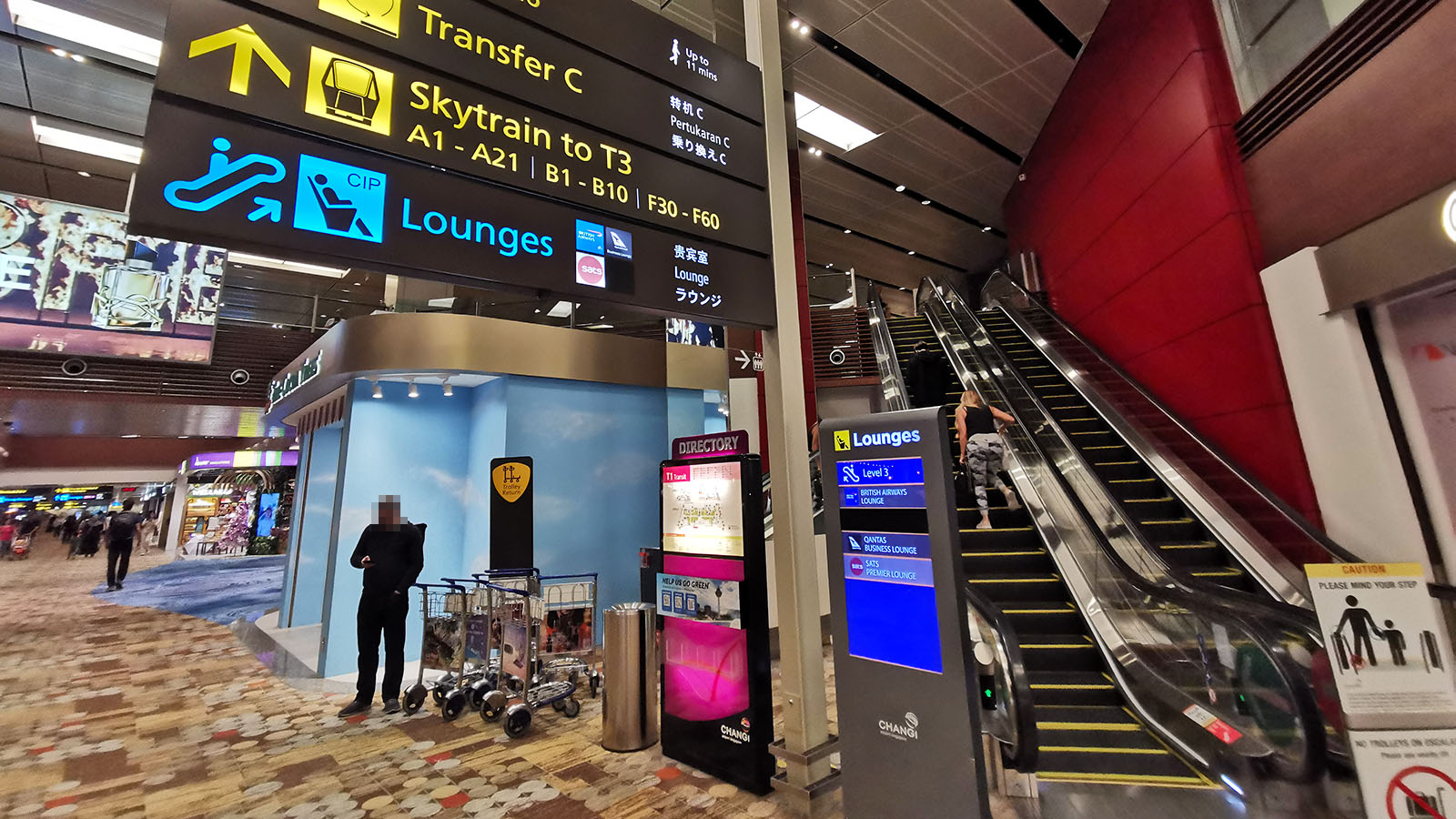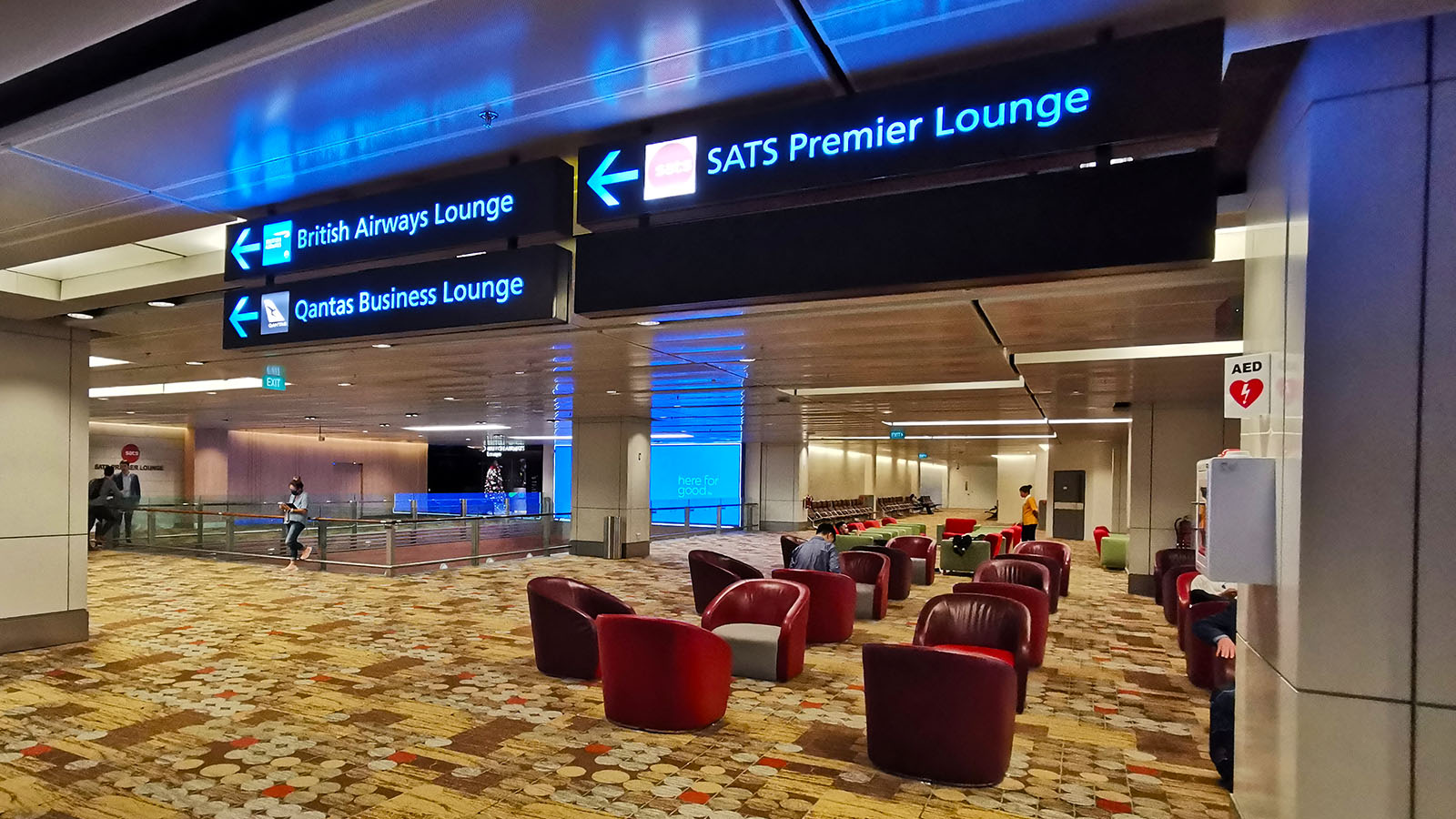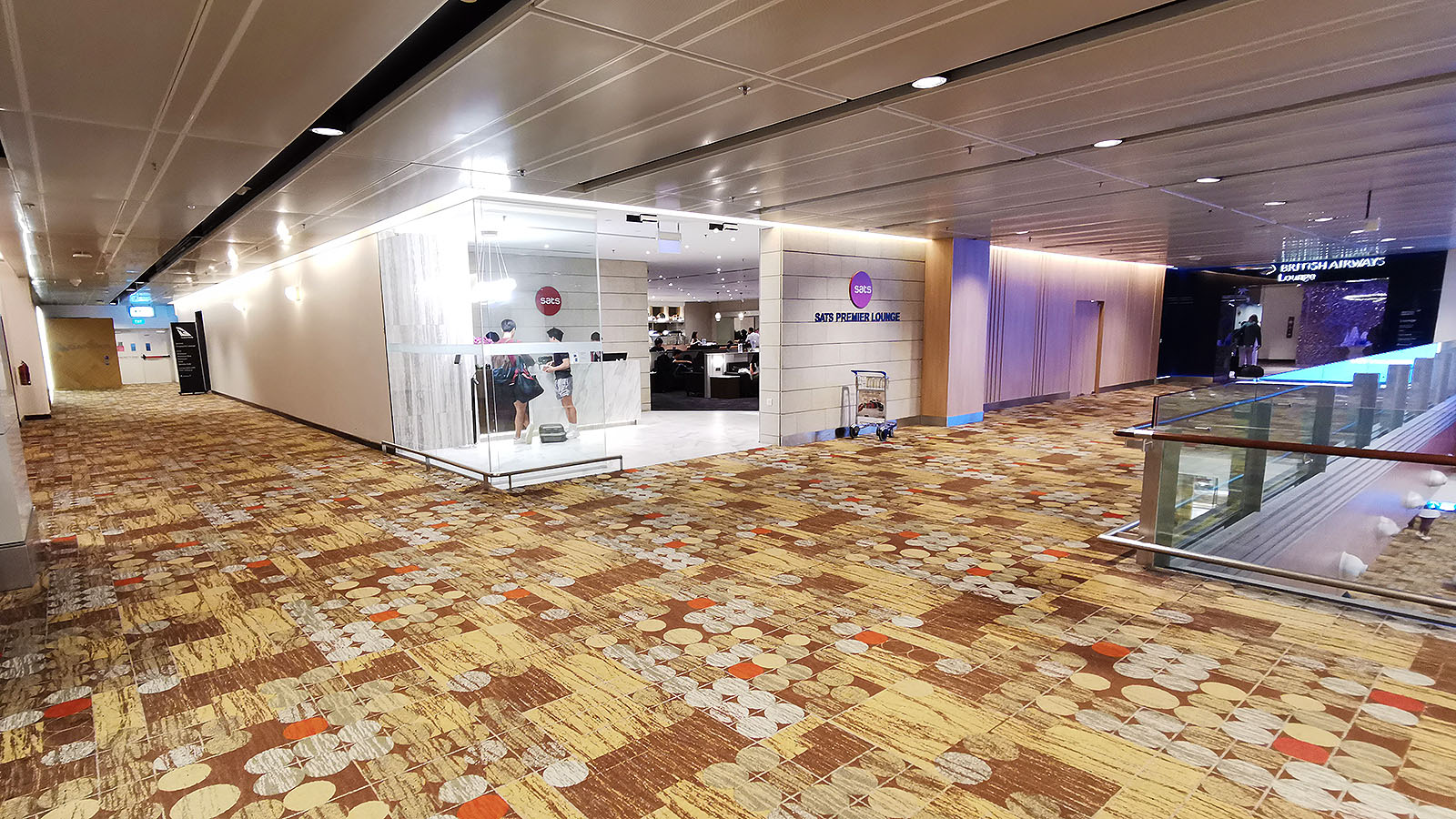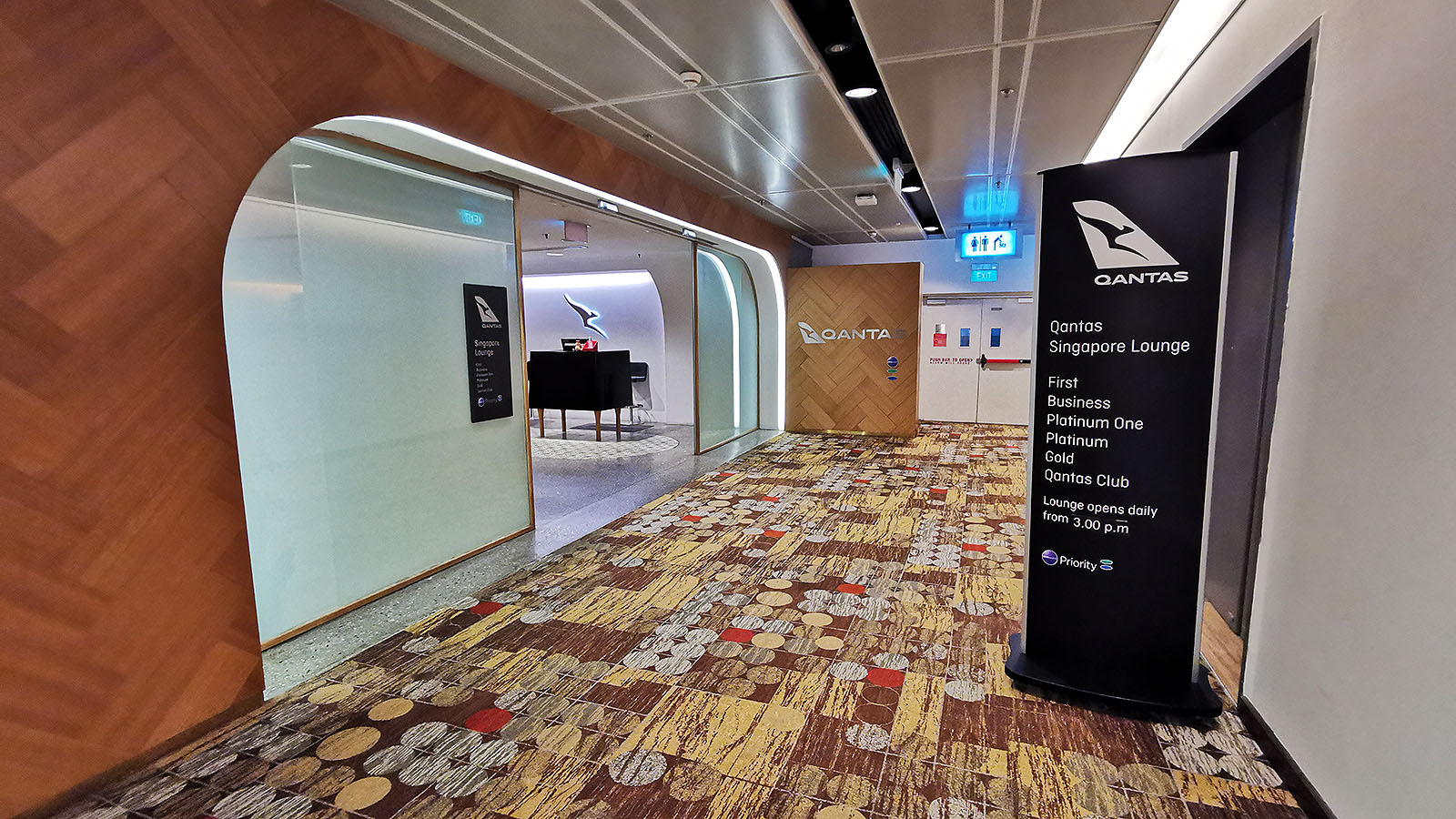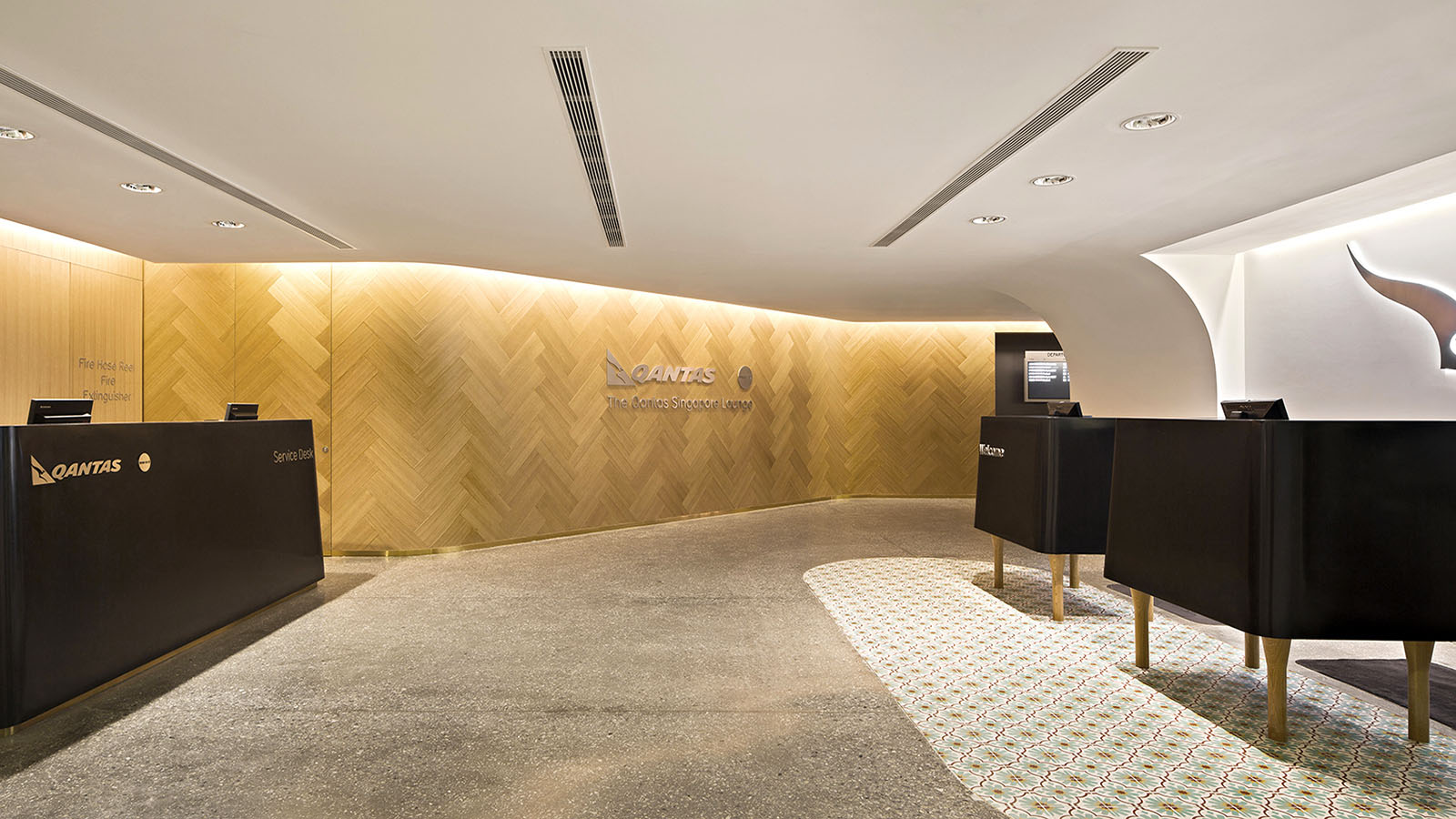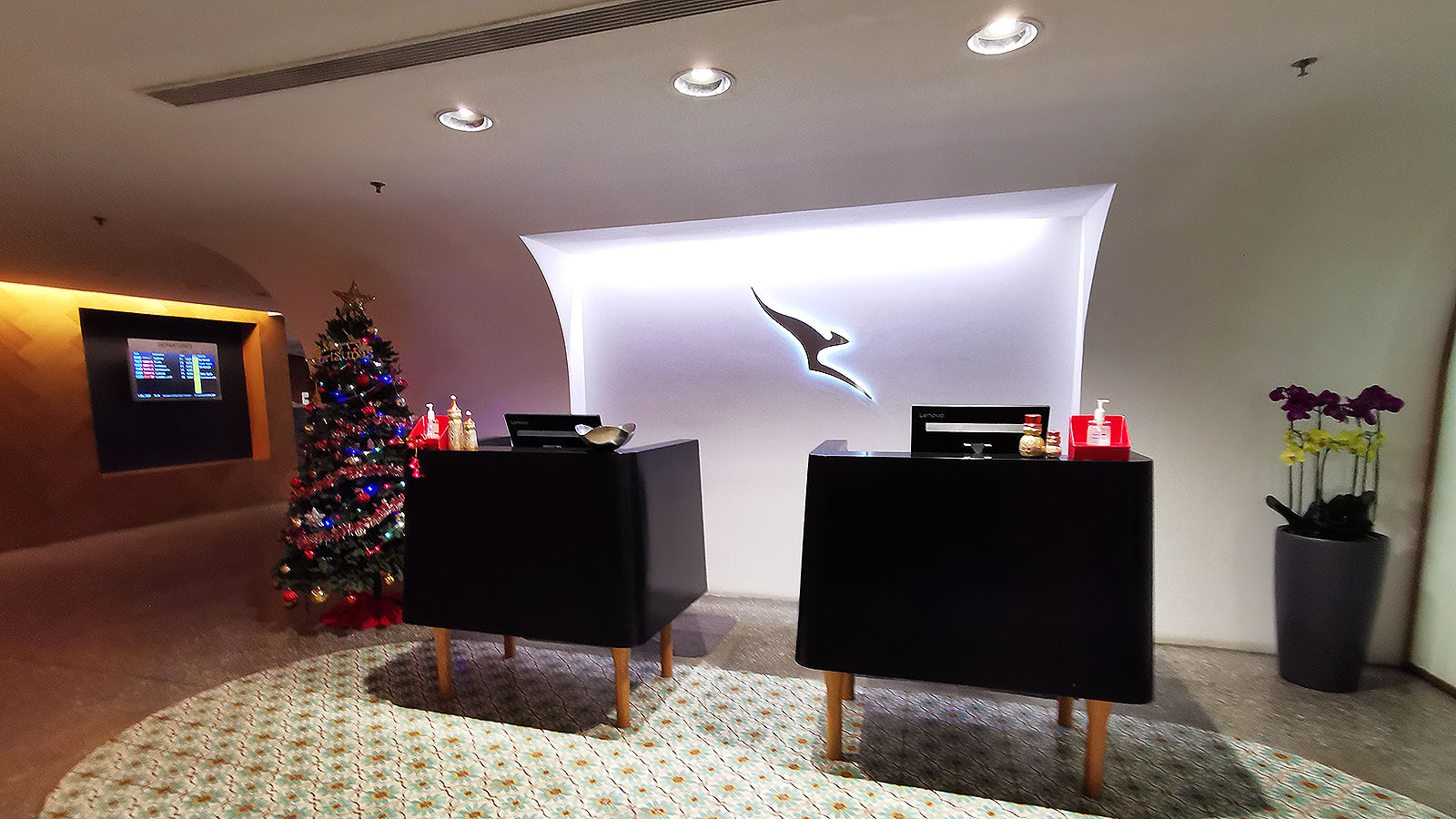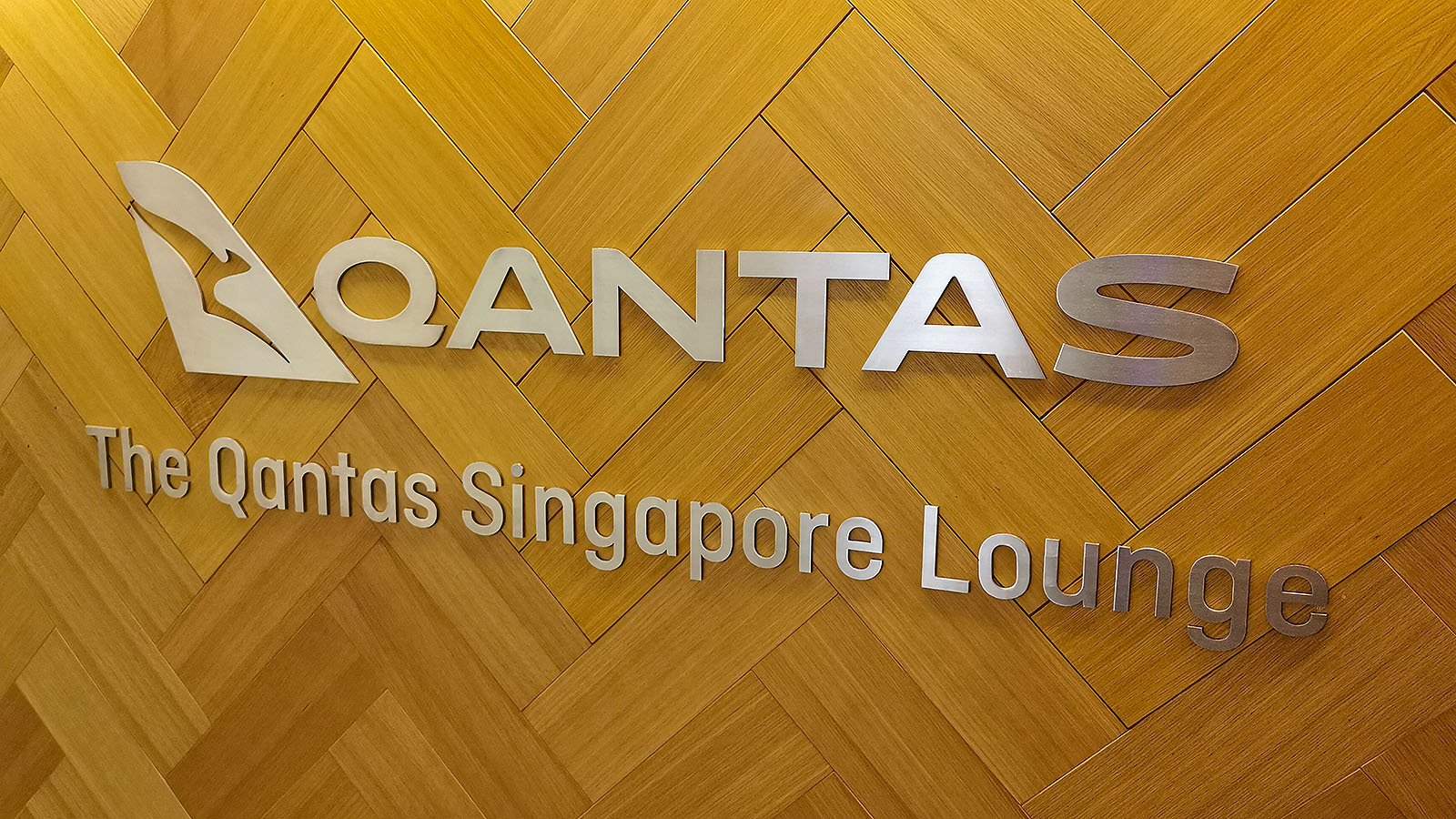 I stop by just before Christmas and it's nice to see the lounge decorated for the season. In fact, it's also really lovely to see some familiar faces that I've come to know over the years as a regular visitor to the Lion City. (Shirley, Hun-Li and Ali, wonderful to see you – and the rest of the team, too).
This lounge opens every day of the year, from 3 pm until the last Qantas flight departs. Unless there are delays, that's the midnight QF1 service to London.
Lounge layout and seating
Qantas' International Business Lounge in Singapore splits itself into two wings. One side is given over to dining, and the other is for everything else. Let's start on the dining side.
This part of the lounge plays home to several long tables running down the centre of the space. They're not just there for large groups – they take a nod from the communal dining culture of Singapore's popular hawker centres. If that's not for you, smaller tables also line the windows.
The far corner of this space is also home to a little VIP nook tucked away behind some greenery. Even though Qantas has a separate International First Lounge here, I'm told that some Platinum frequent flyers have a soft spot for this lounge, and still choose to come here instead. It's also a handy zone for when a larger group has a mix of Platinum and non-Platinum members – more than would be eligible for the First Lounge, anyway.
Down the lounge's 'everything else' wing, a row of black leather chairs also remains reserved for this purpose. But there are plenty of other seats available if your card isn't Platinum-plated.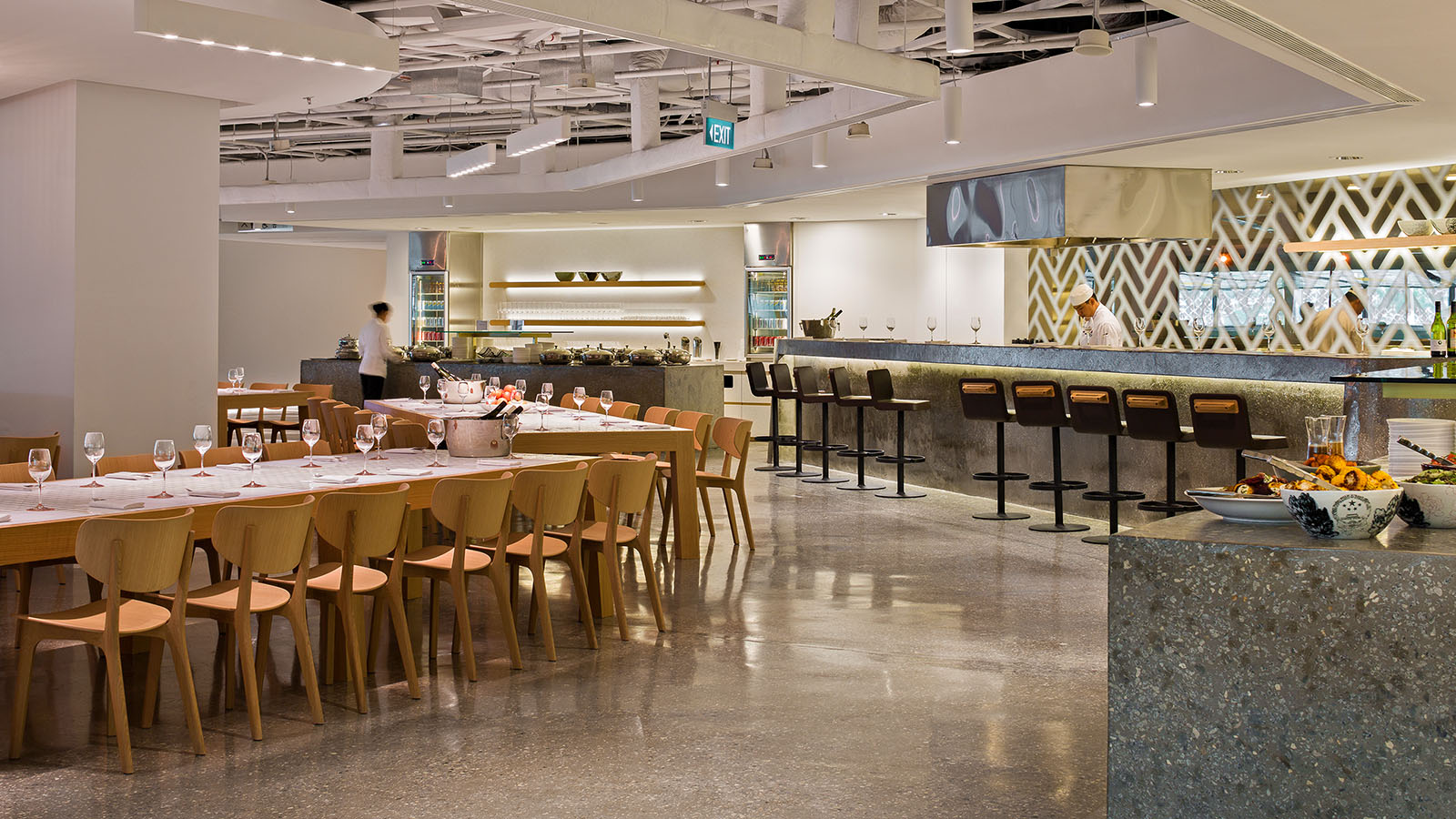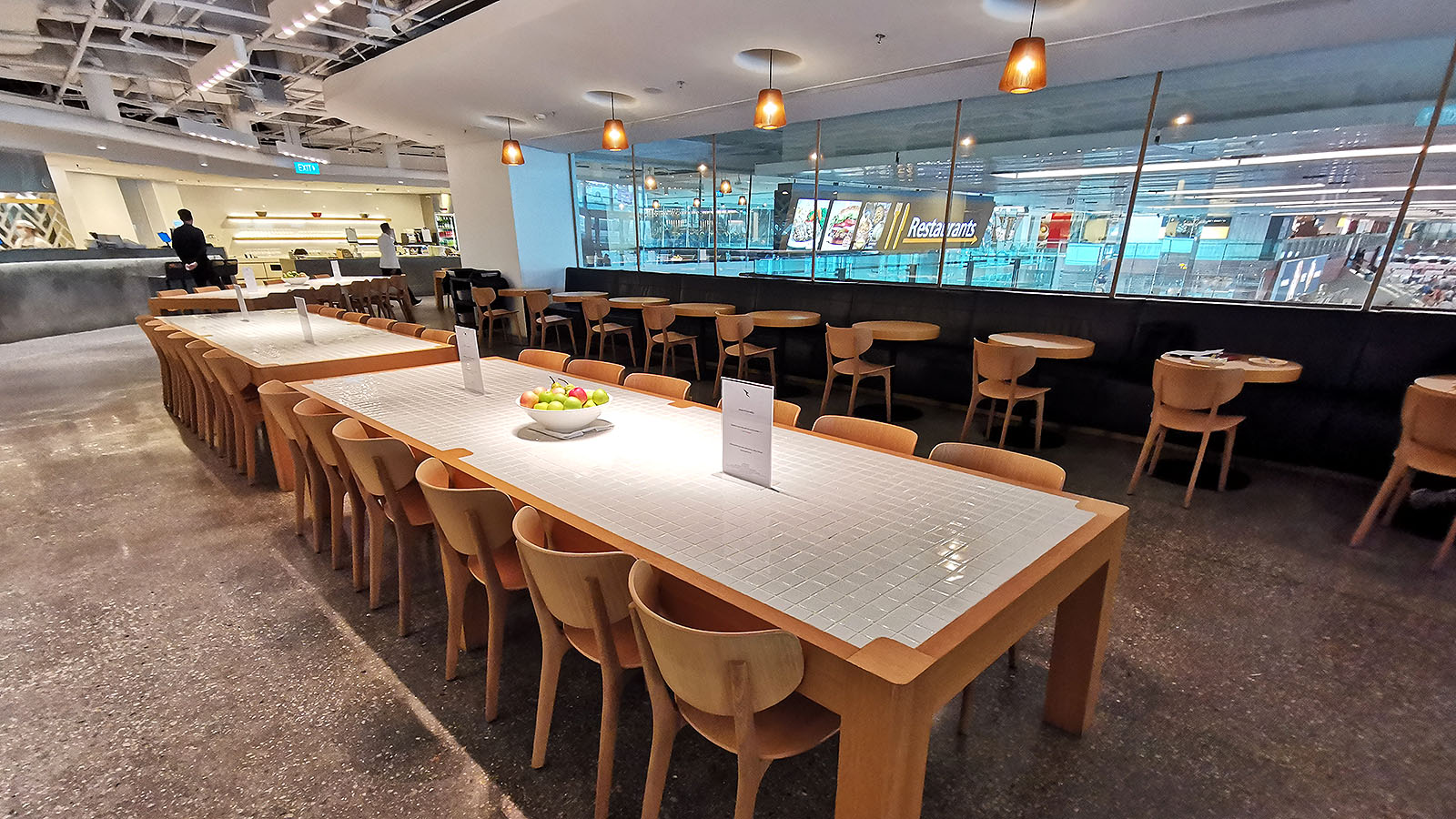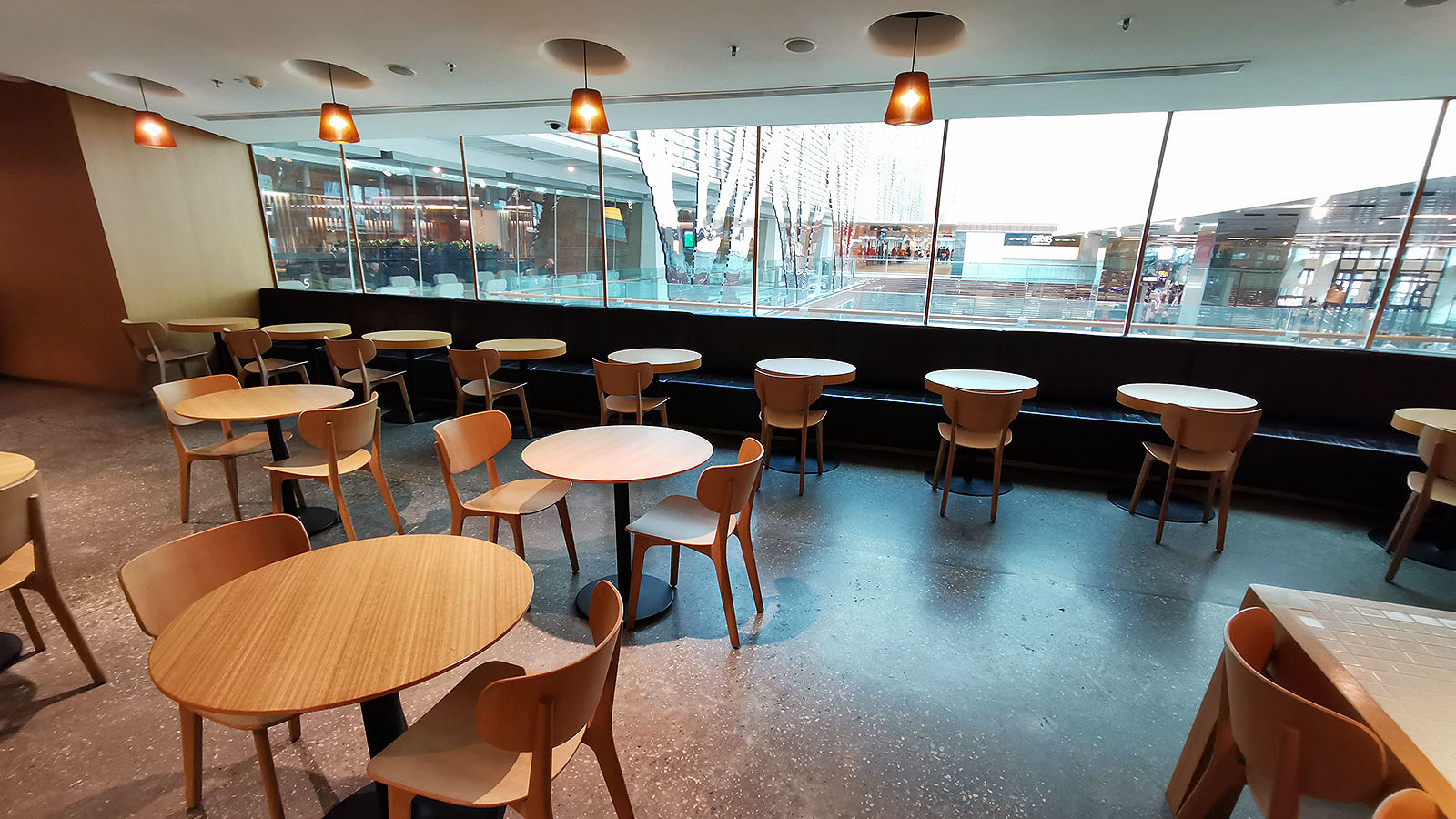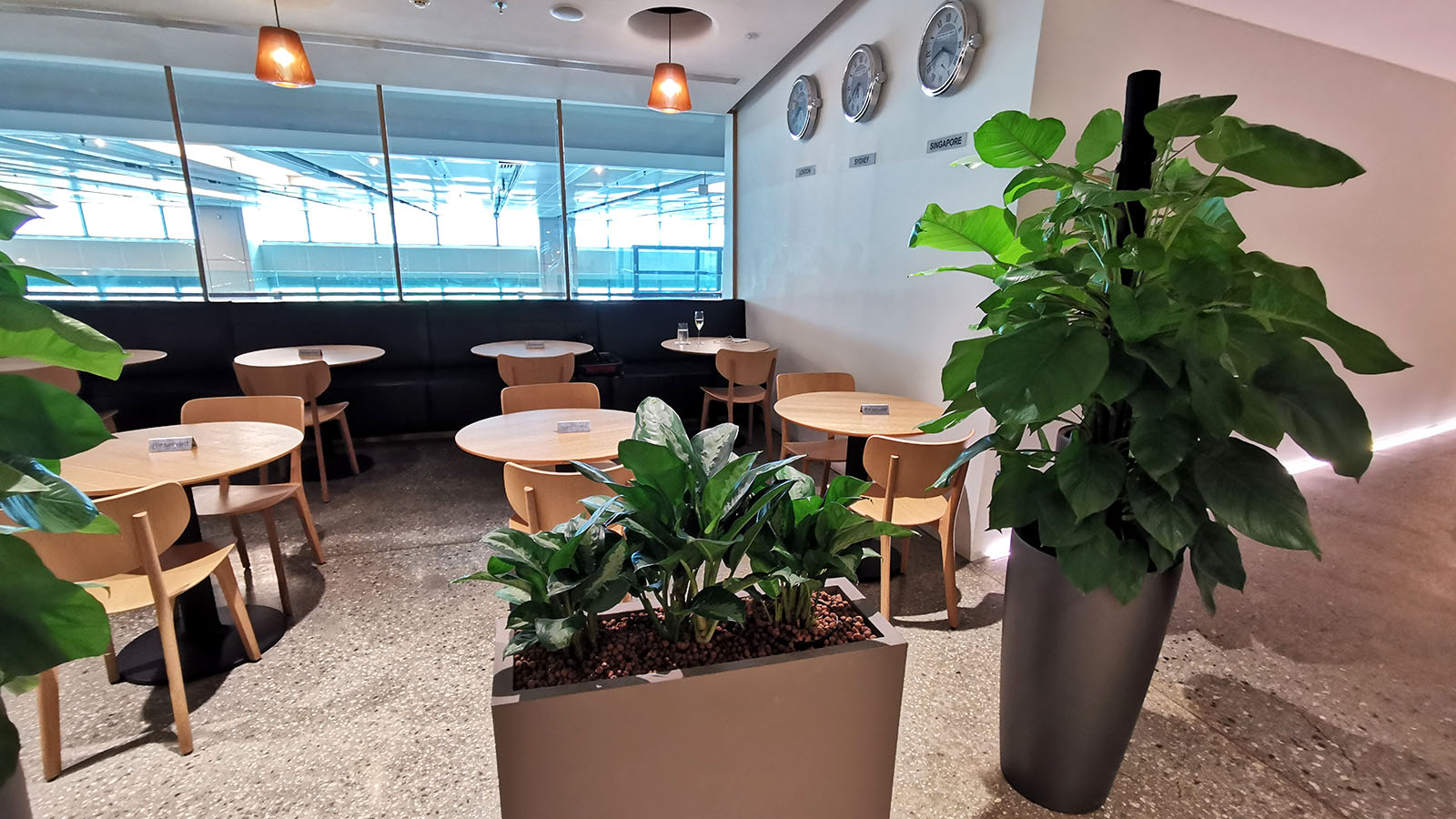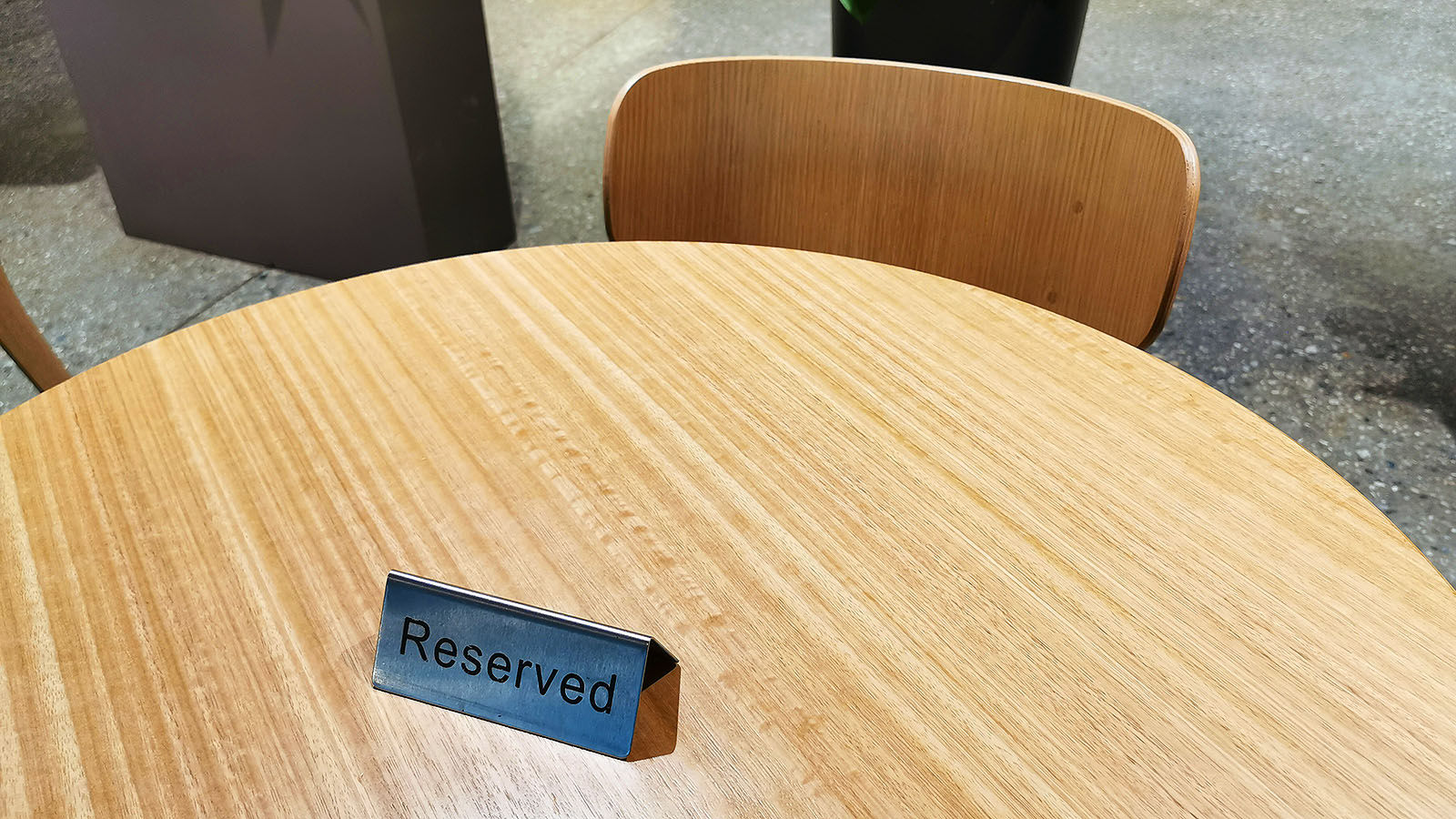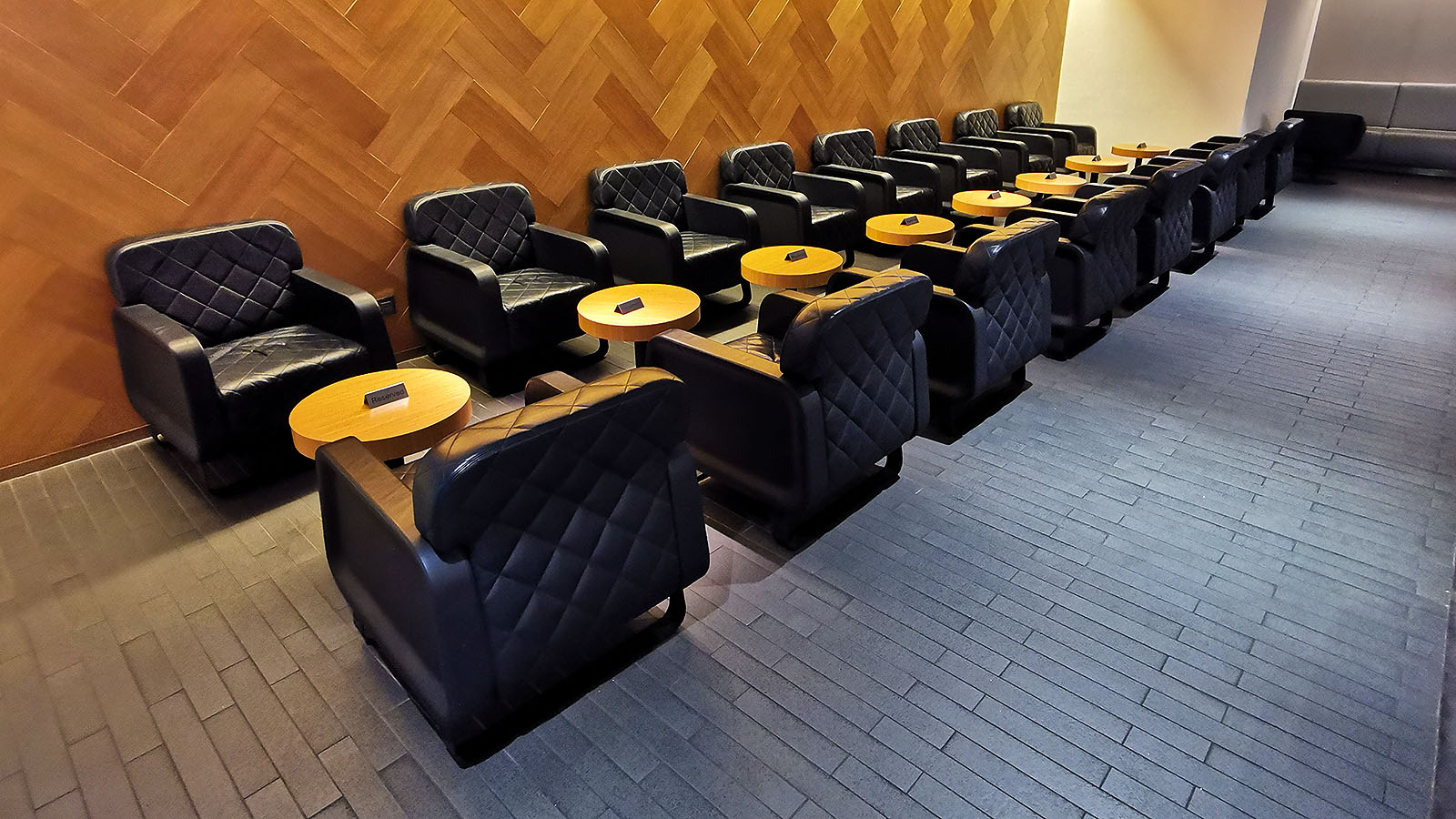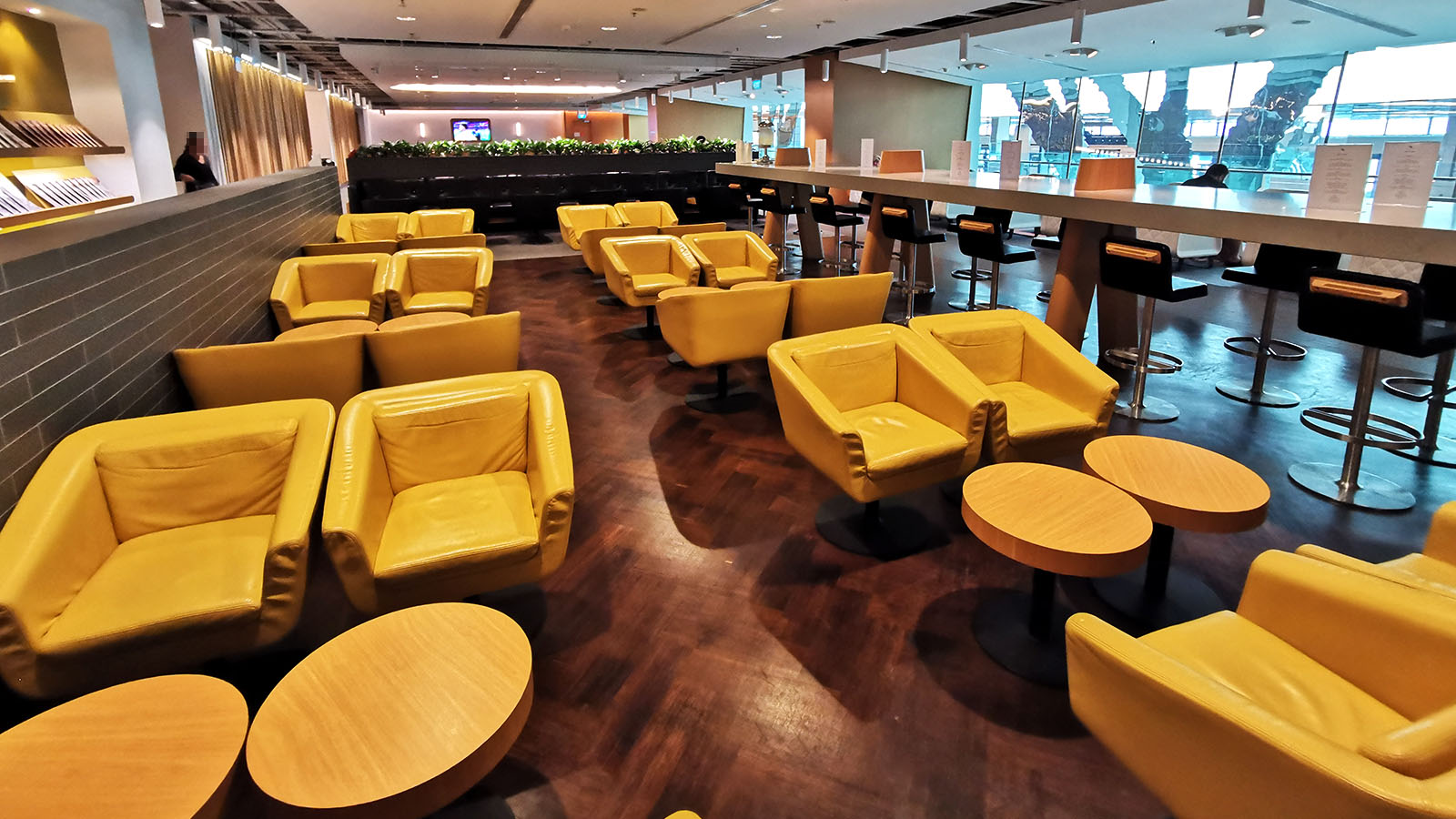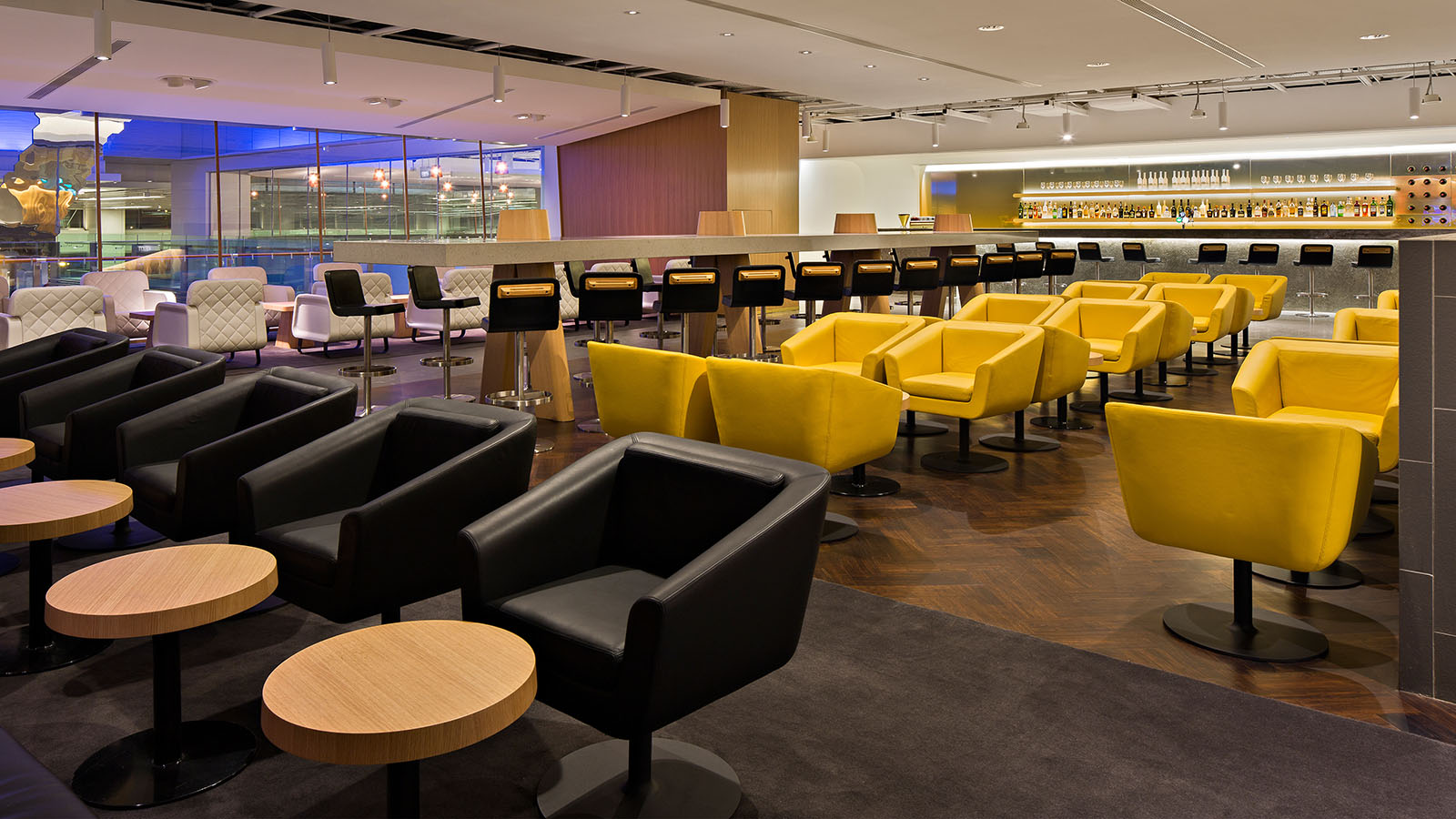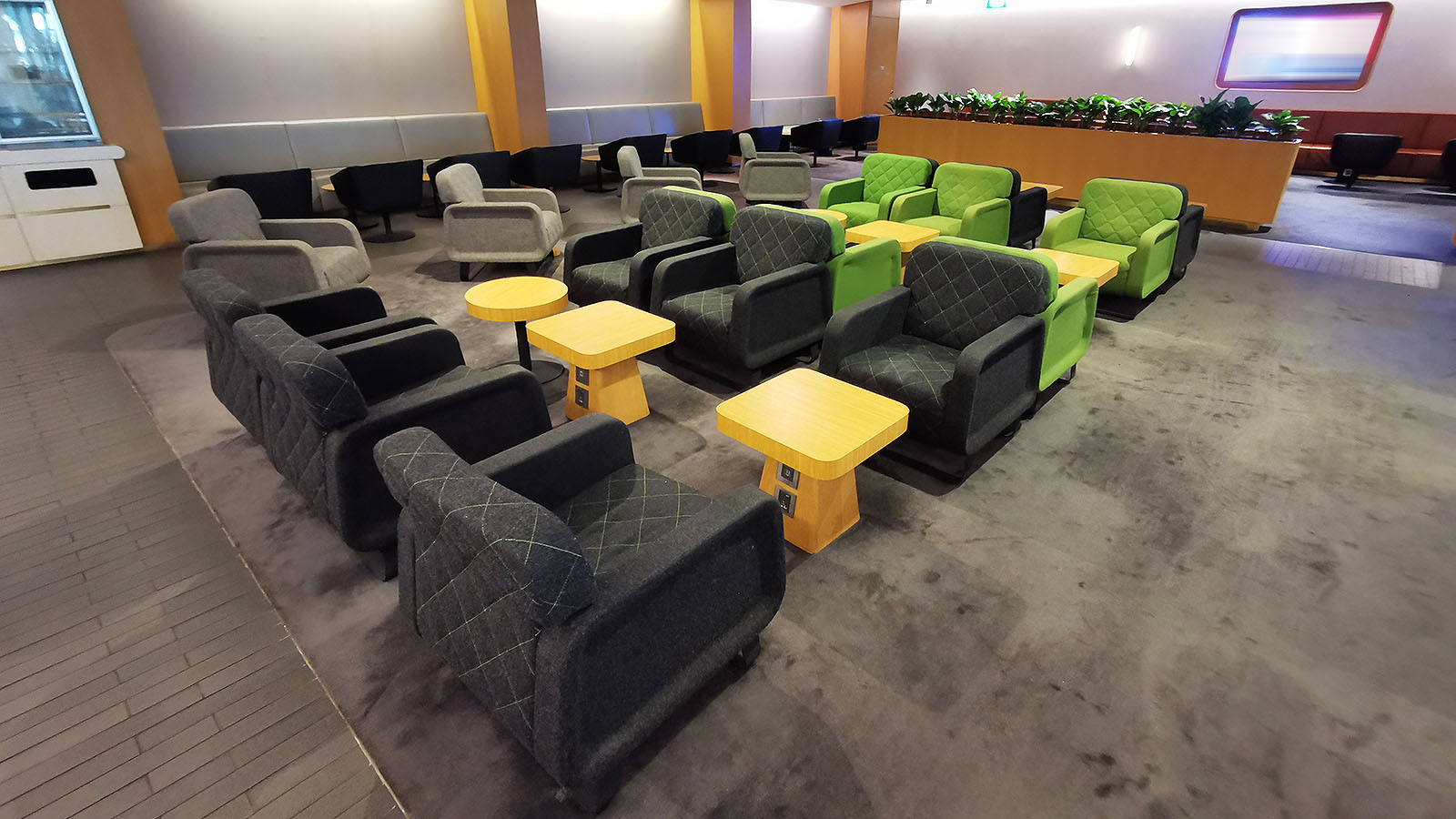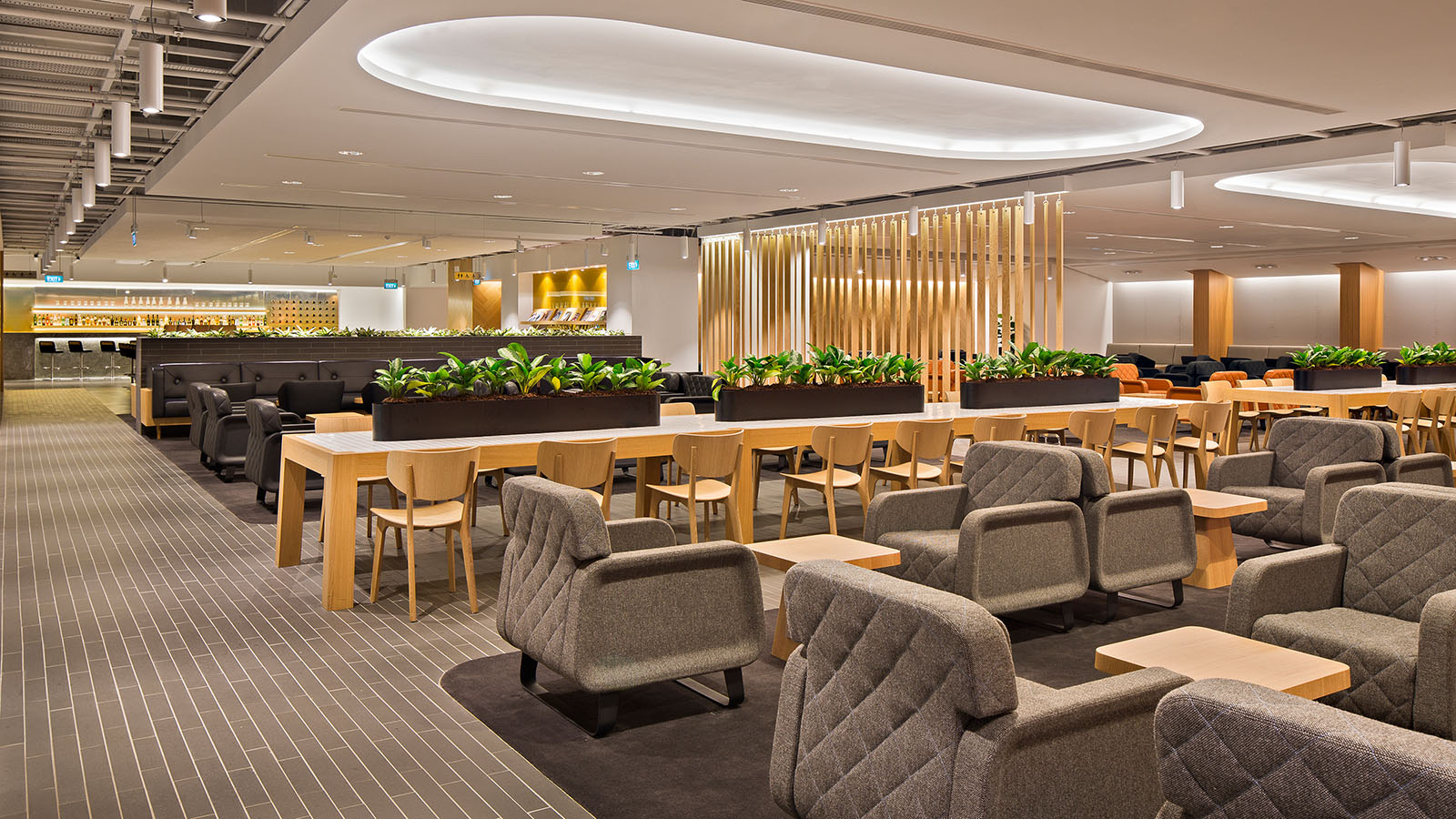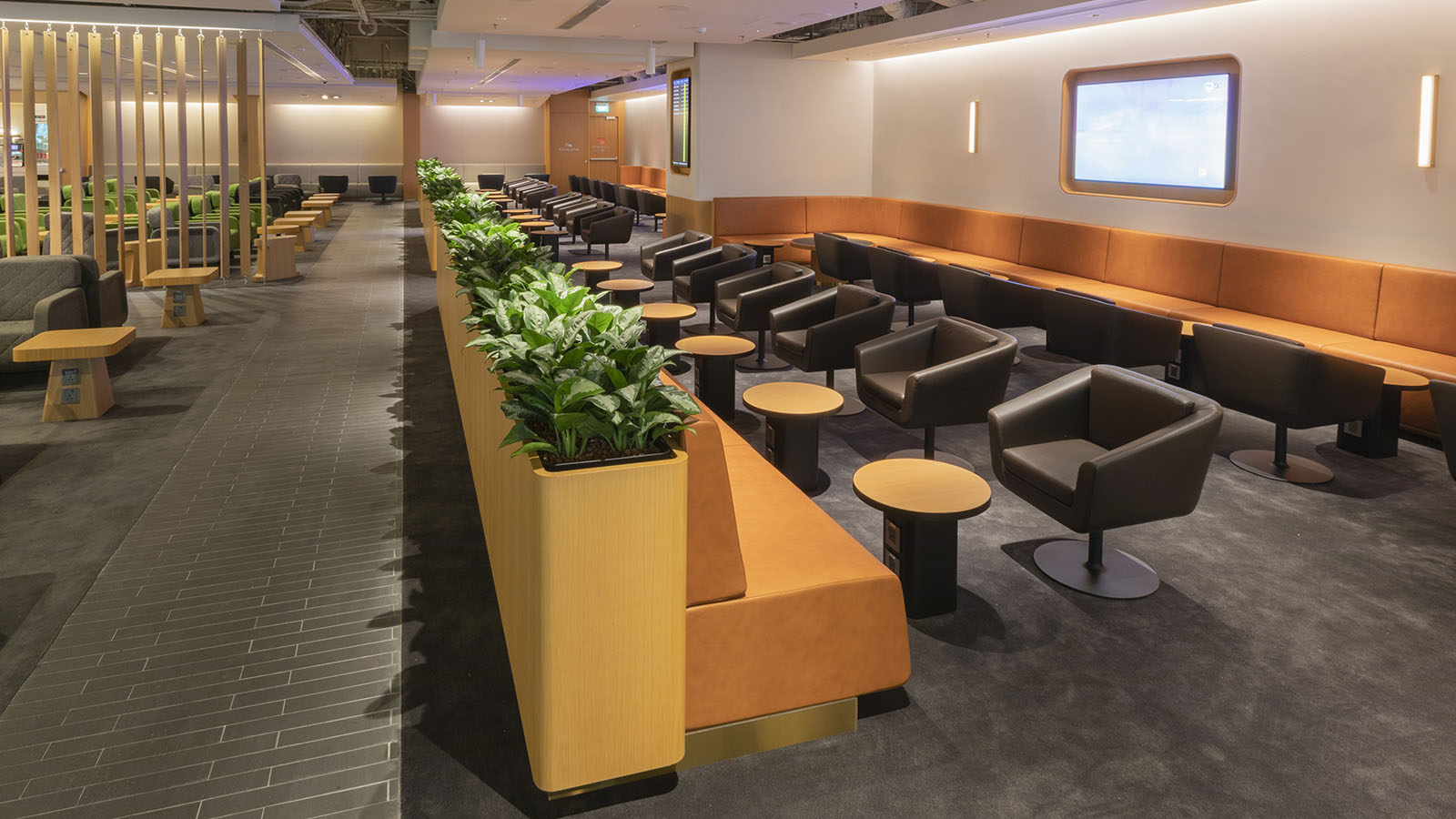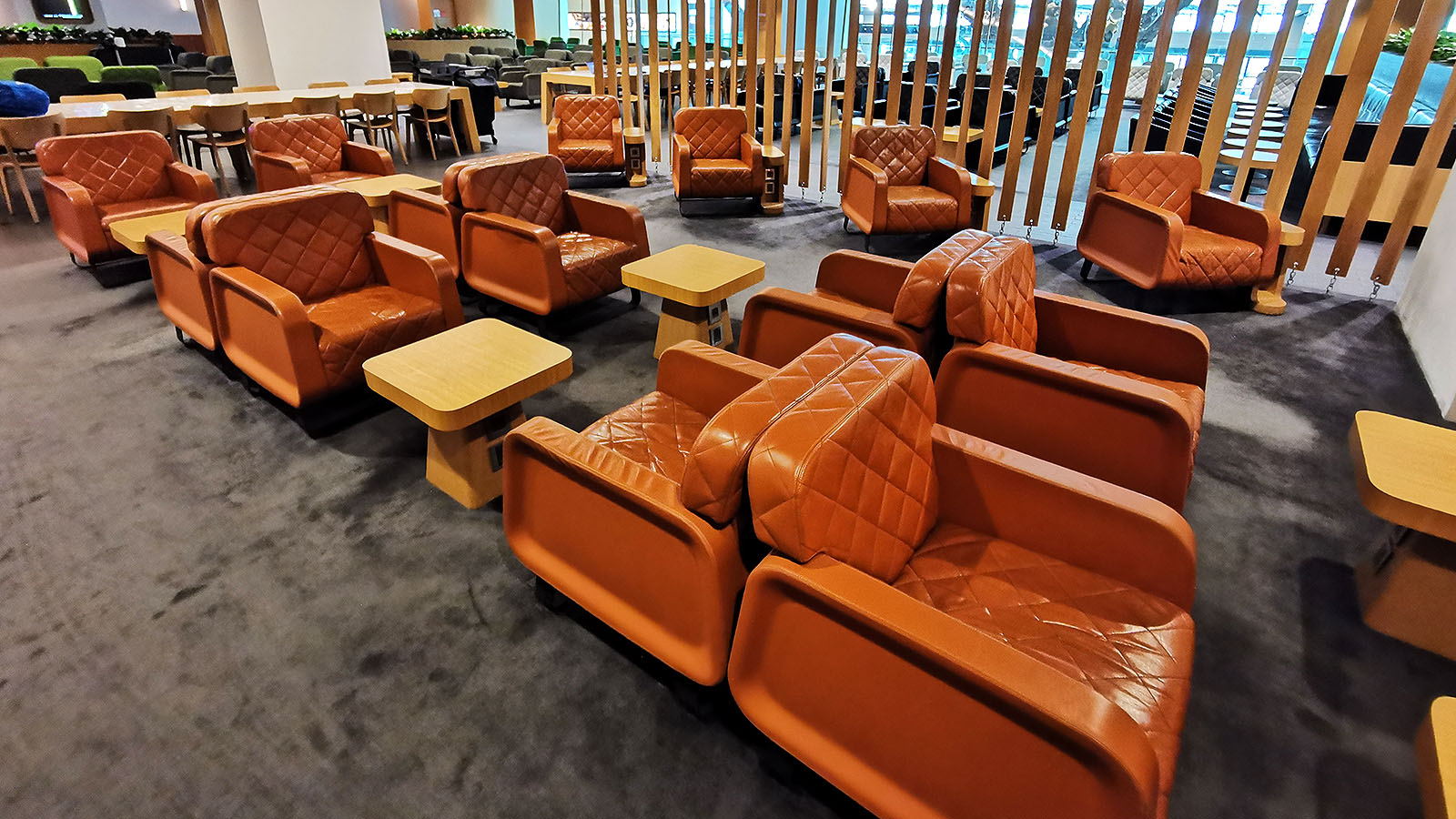 Take your pick from the many comfortable padded chairs, through to stools at high benches, or even a perch at one of the working tables. There are also plenty of banquette seats throughout the space.
A little trivia…
If you're thinking this lounge is a little bigger than expected – and also has a more distinctly 'premium' feel than many of Qantas' other airport facilities – there's a very good reason for that.
Back in 2012, this space was previously a combined and co-branded Qantas and British Airways Business Lounge. What's also now simply the 'British Airways Lounge' next door was similarly then a co-branded Qantas and BA First Lounge.
When Qantas struck its new partnership with Emirates, the co-branding of the Qantas/BA Singapore lounges came to an end. BA took full control of what had been the shared First Lounge, and Qantas made the Business Lounge its own. Because Qantas then didn't have a separate First Lounge, this Business Lounge was renovated and styled to suit everybody.
In other words, it became more of a 'Business Class plus' space. As it also grew in popularity over the years, the lounge was then expanded in the back corner. Today, that's where many of the orange and black seats appear.
But in late 2019, after Qantas redirected its Sydney-London flights back via Singapore in place of Dubai, the Roo ramped up its investment with a brand new Qantas First Lounge. That's now the home of the First Class and Platinum crowd – but the Qantas Business Lounge remains one of the Roo's best lounges abroad.
Here's a look at the Qantas International First Lounge at Changi Airport:
Food and beverage in the Qantas International Business Lounge, Singapore
It's a hot day in Singapore, so my first priority in the Qantas International Business Lounge is a glass of chilled water. But I'm also in the mood for a sparkling wine to toast a successful business trip.
For most guests, the current drop is a Wolf Blass Eaglehawk Cuvée Brut. But remember that VIP nook, for those who could otherwise be in the Qantas First Lounge? Once you're shown to this area, as I was, it signals to staff that you're also on the 'Champagne list'. A discreet glass of Taittinger finds its way to my table instead.
Otherwise though, the food and drink options are the same regardless of your status and seat number. Always one for a nice skim latte, I find the barista brew here doesn't disappoint. Then, it's onto an early dinner.
A great feature of this lounge since its initial overhaul is the 'show kitchen menu', from which dishes are made to order. Options change regularly, and on this visit, I have the choice between a signature chicken laksa or a braised pork knuckle.
Having eaten a substantial lunch at the two-Michelin-starred Shisen Hanten at Hilton Singapore Orchard, the pork sounded like a lighter dish for my early dinner. Served with fragrant rice, iceberg lettuce and salted chilli, it's a perfect-sized starter – and was all I needed.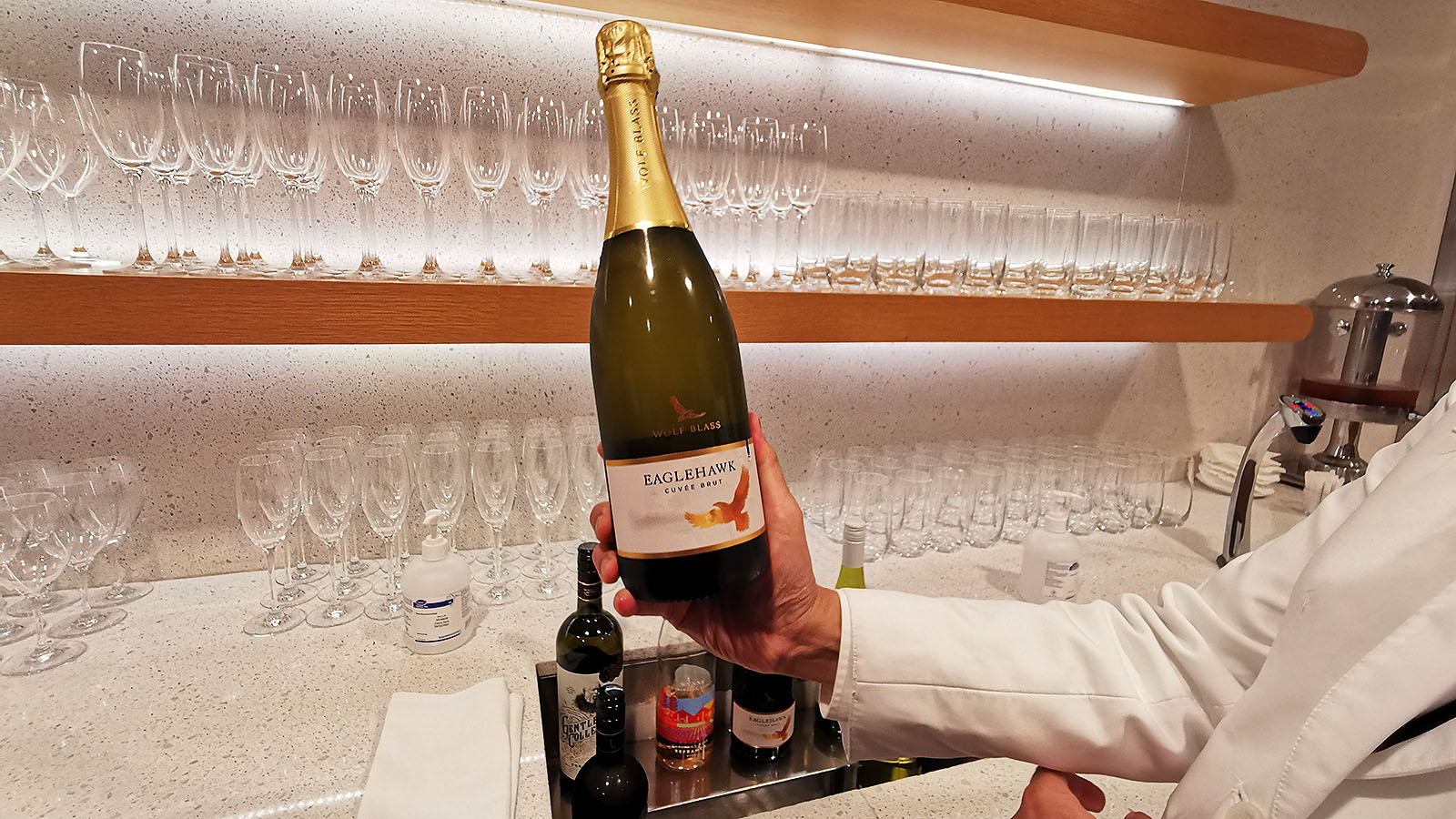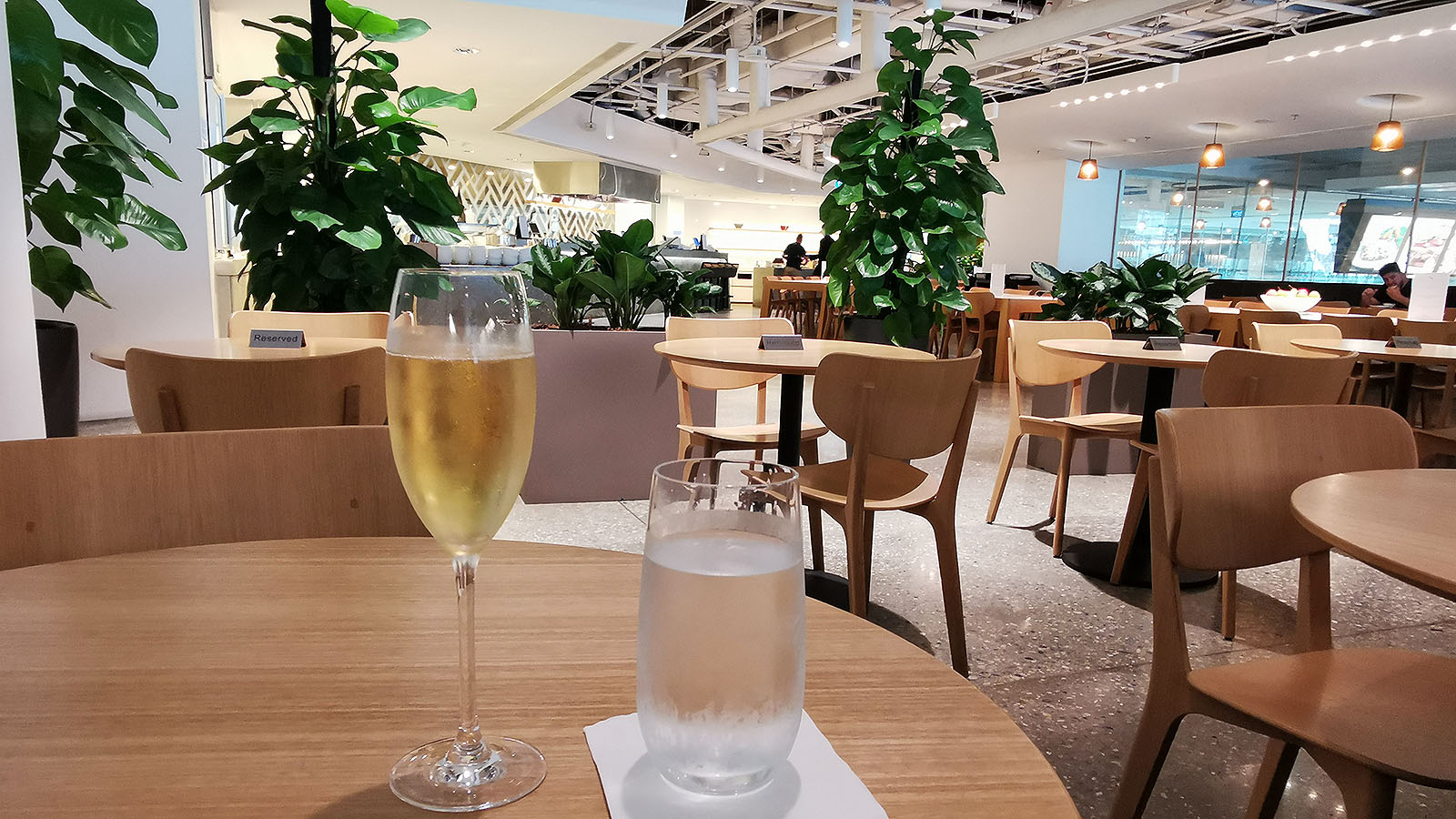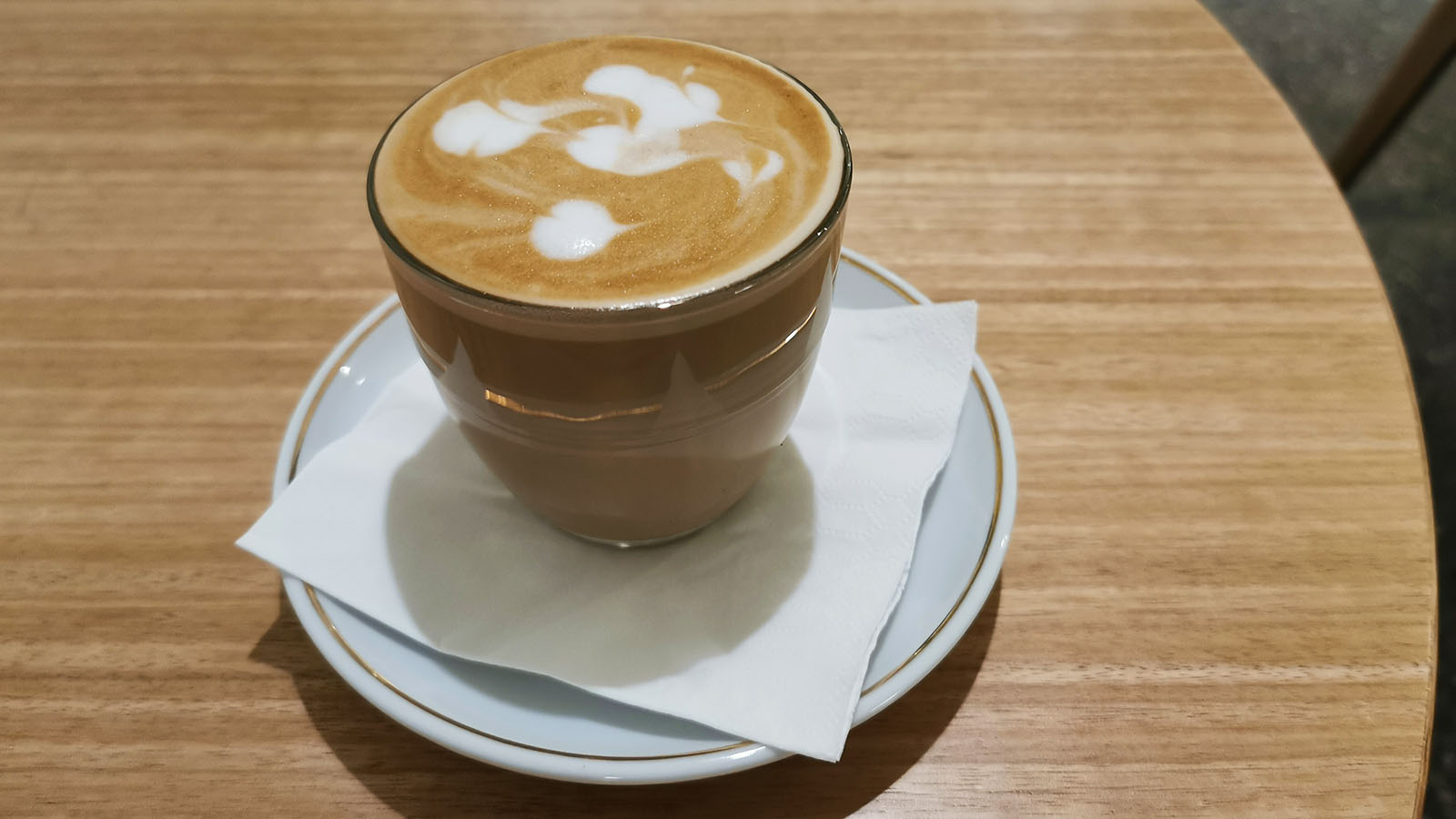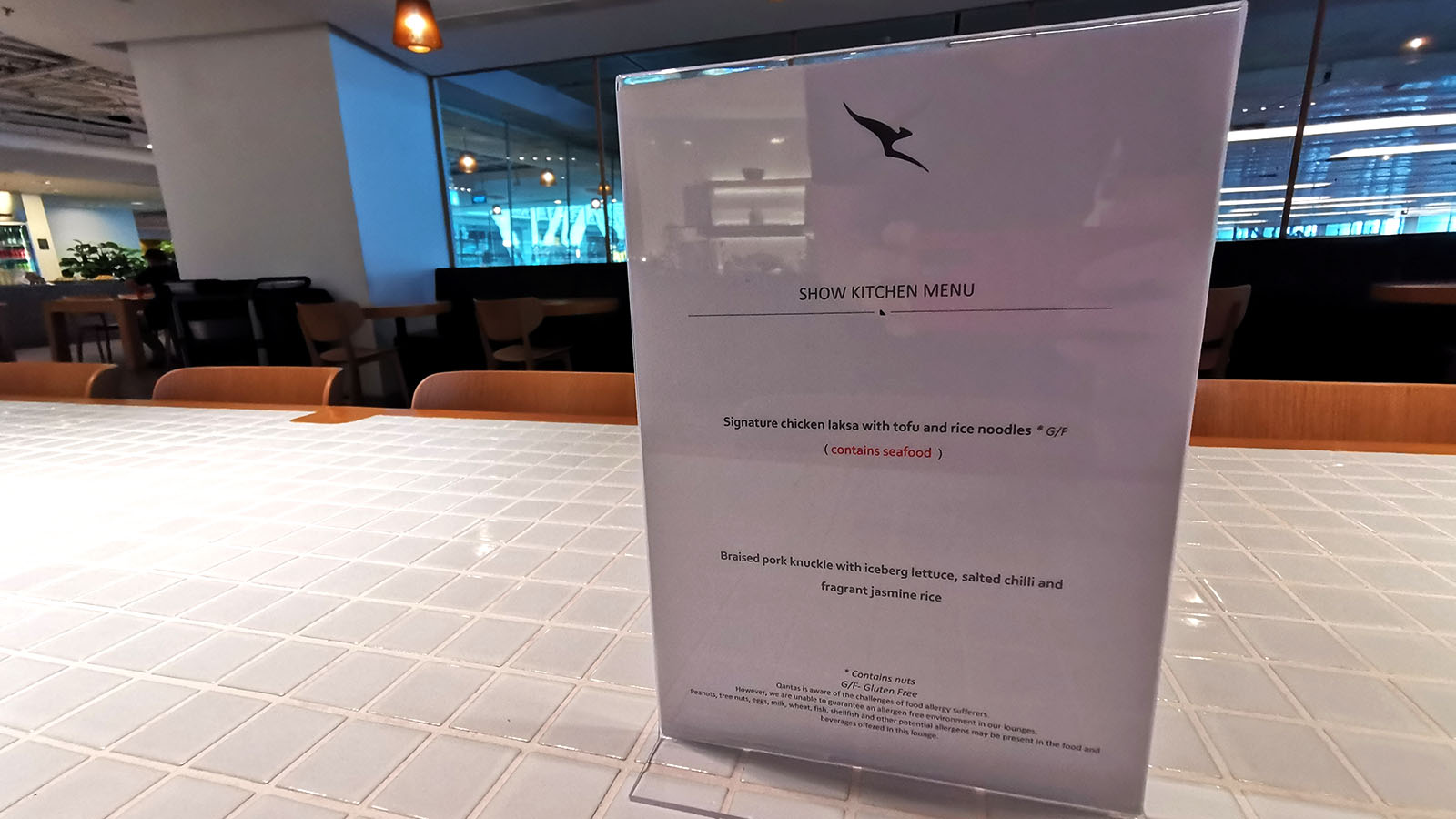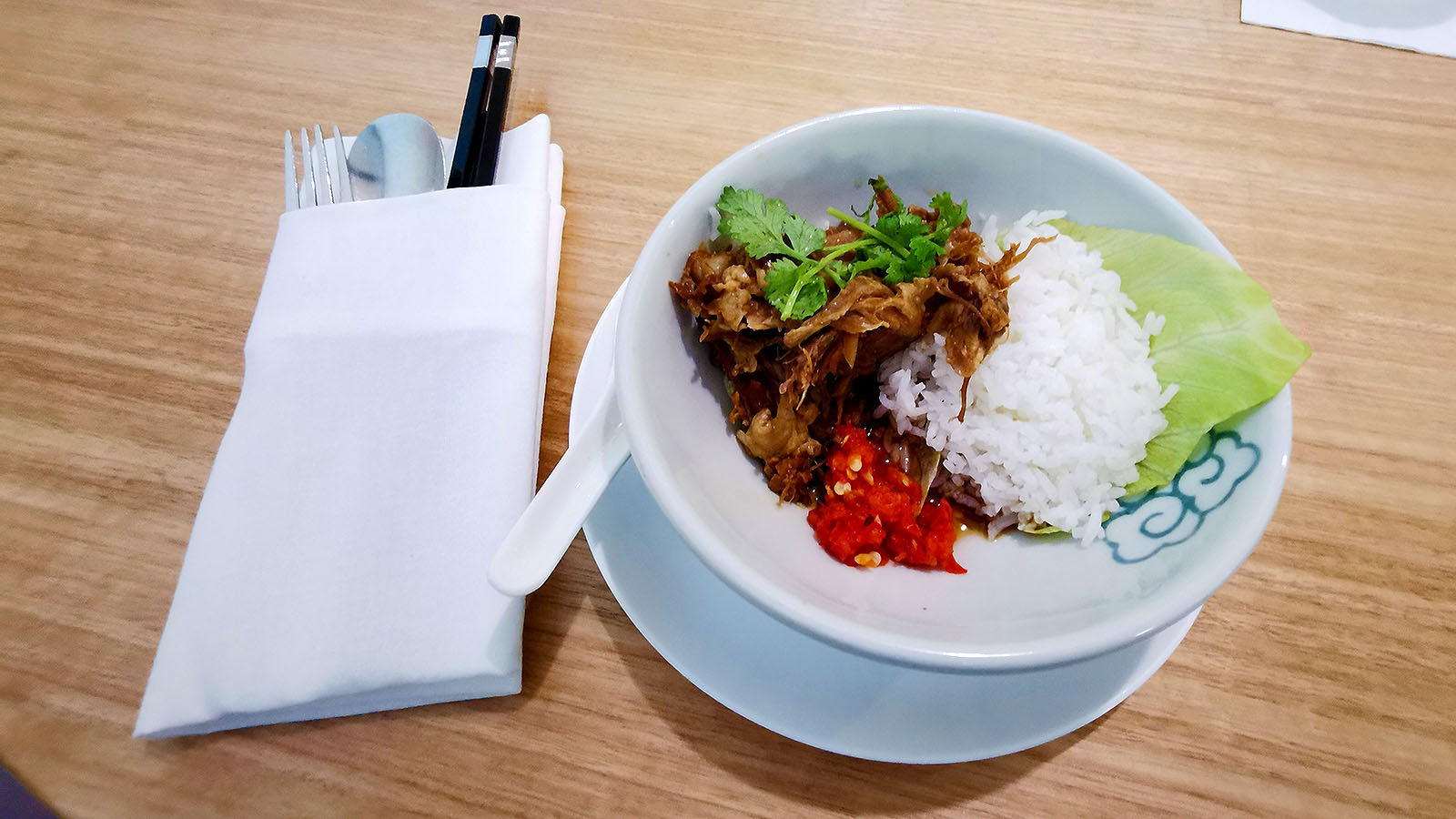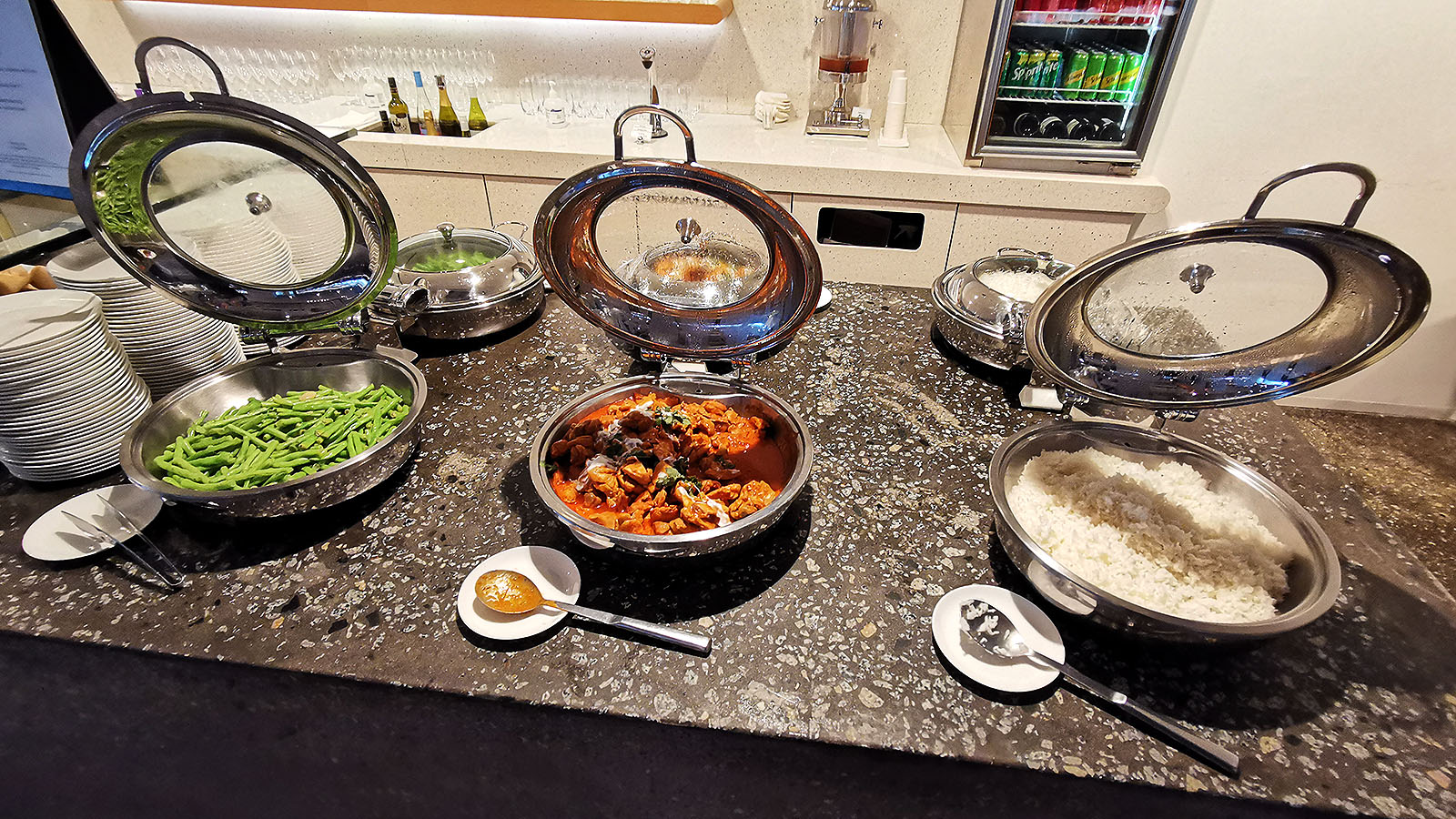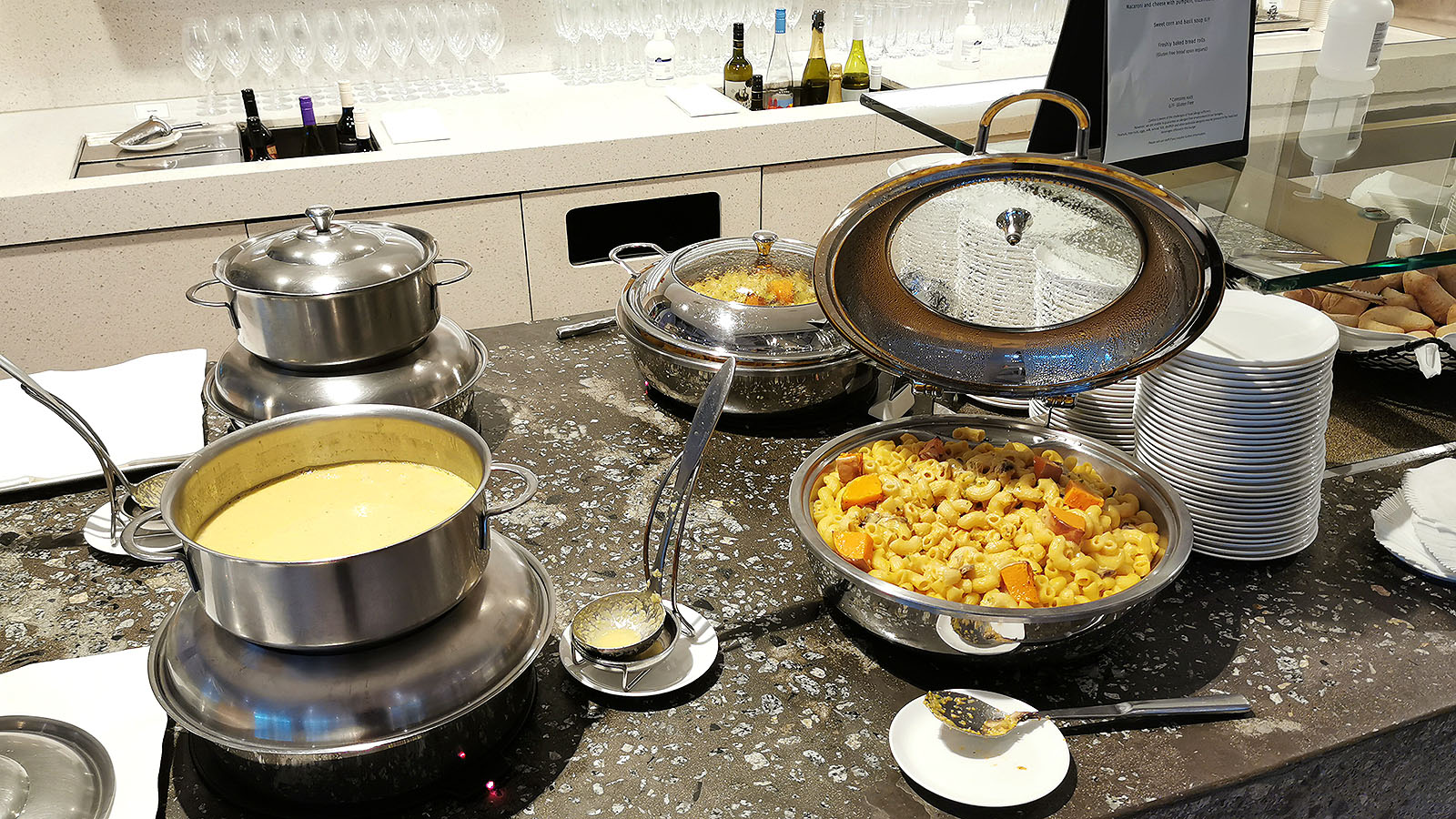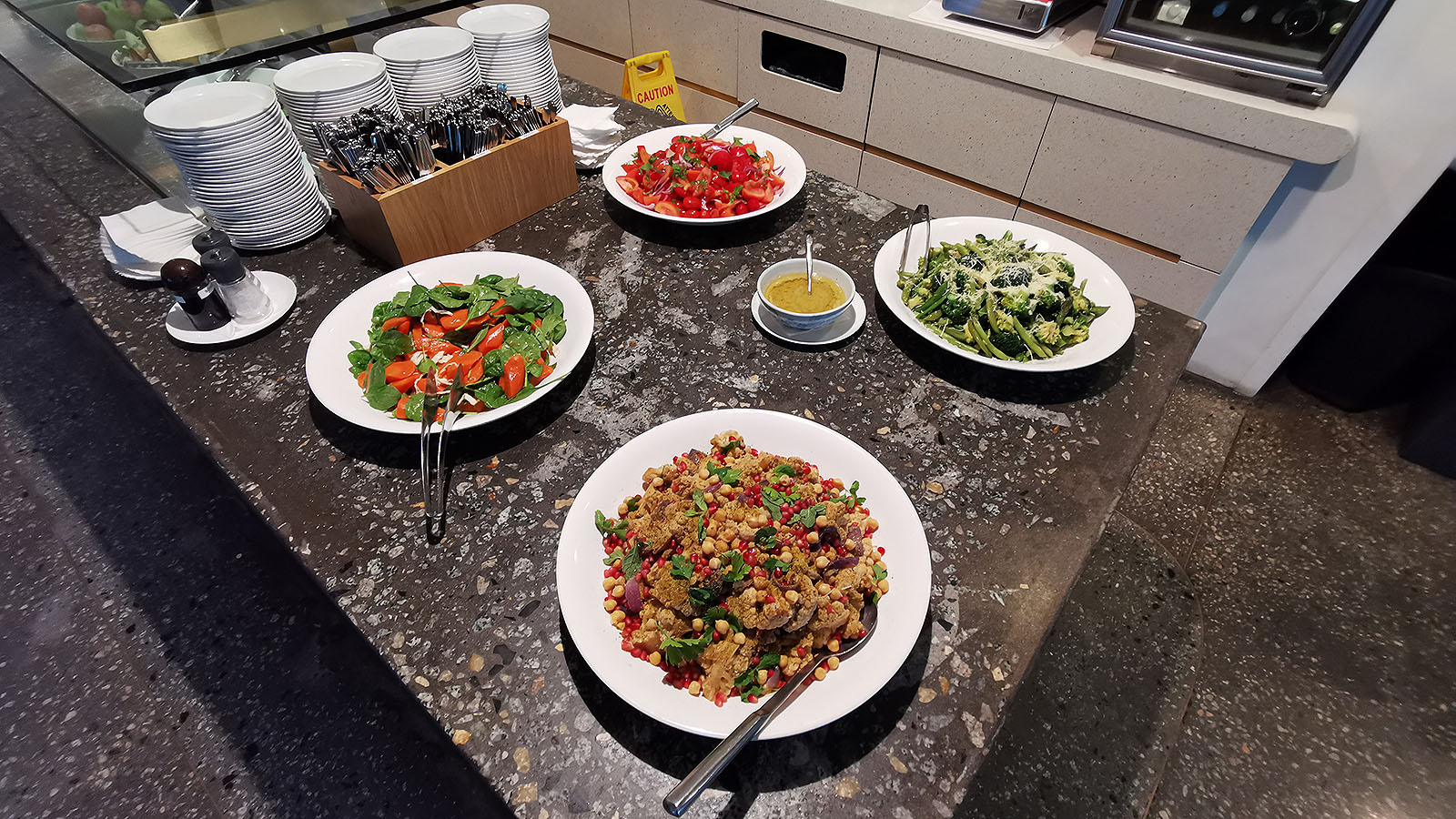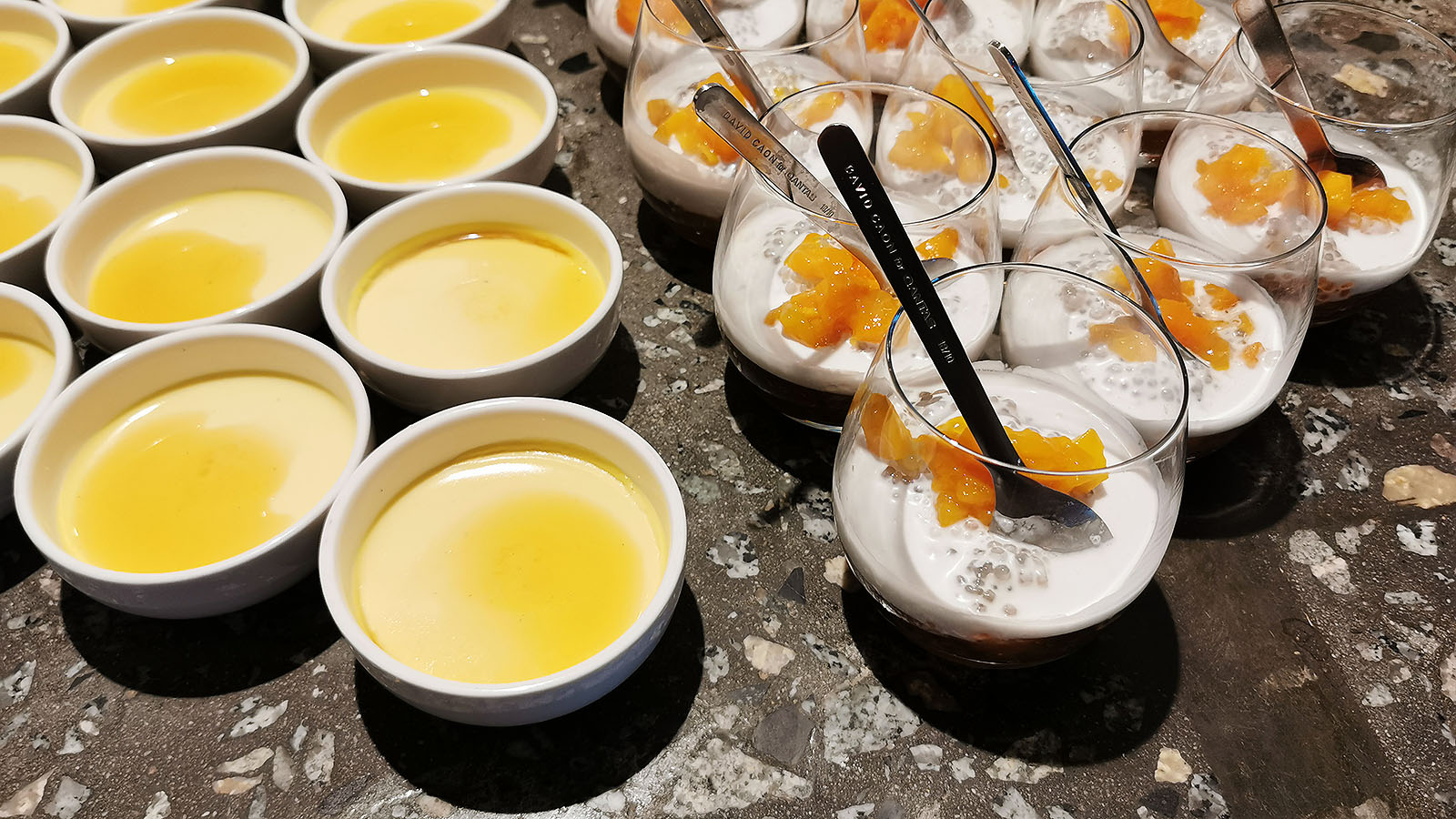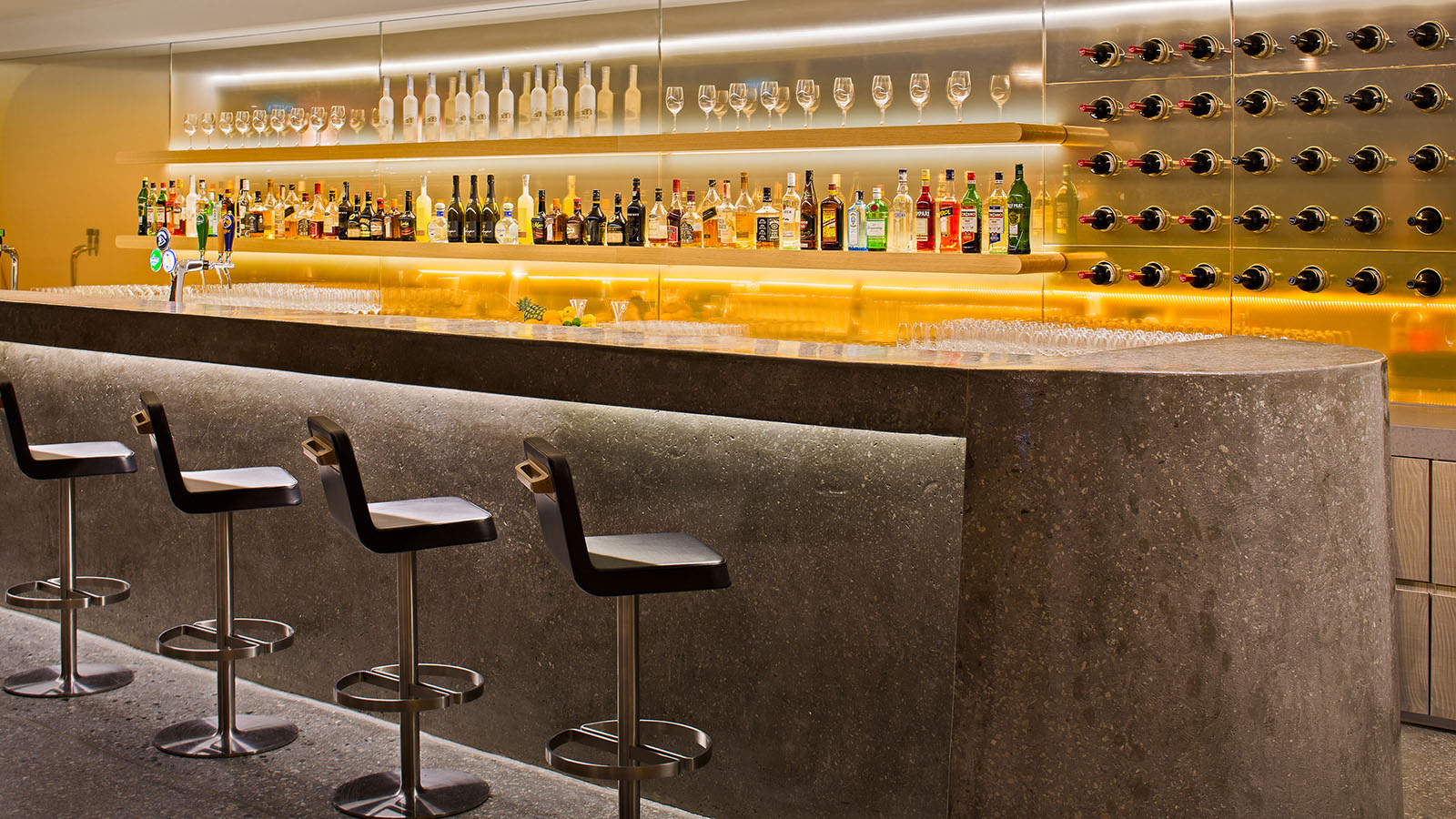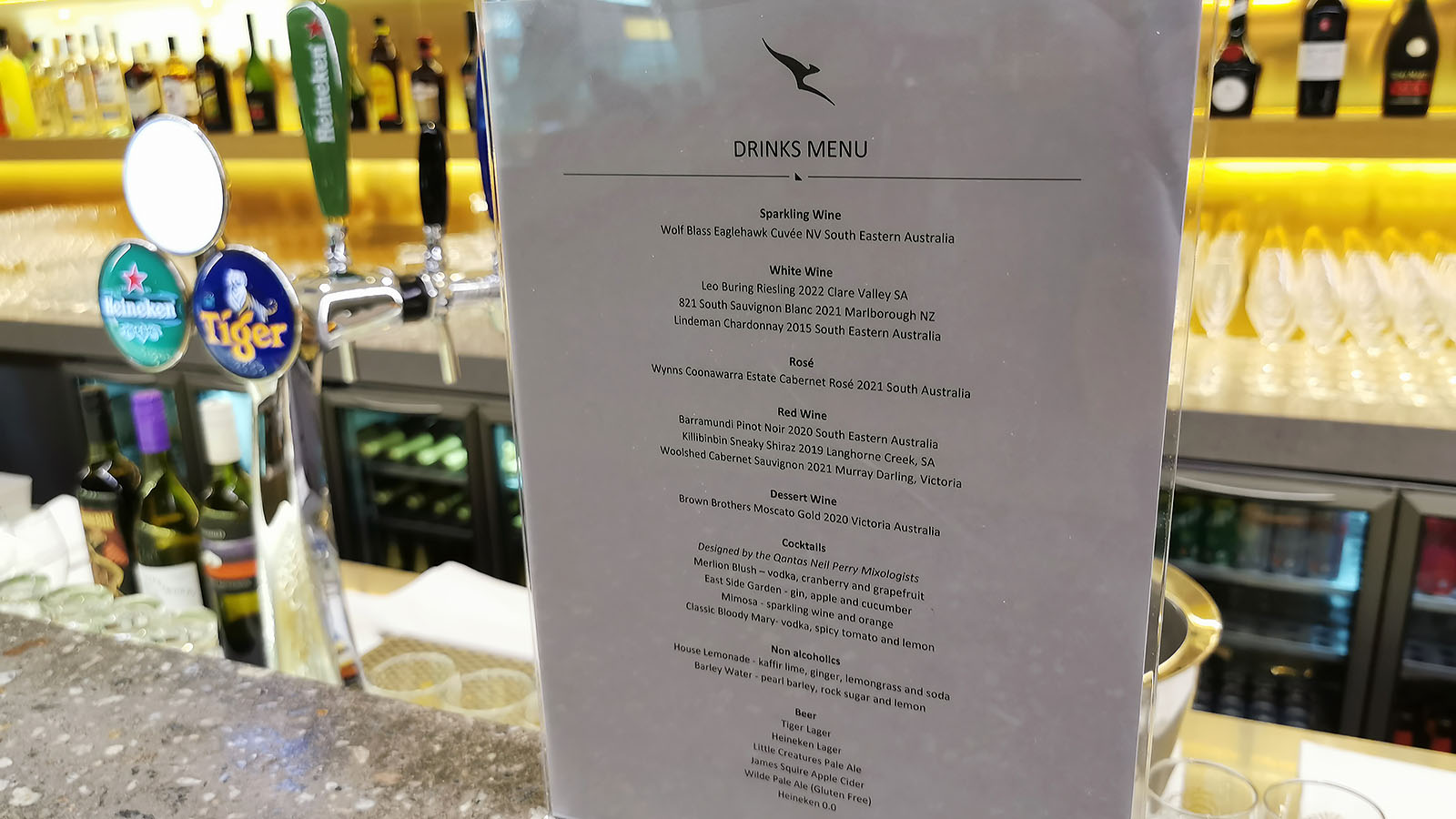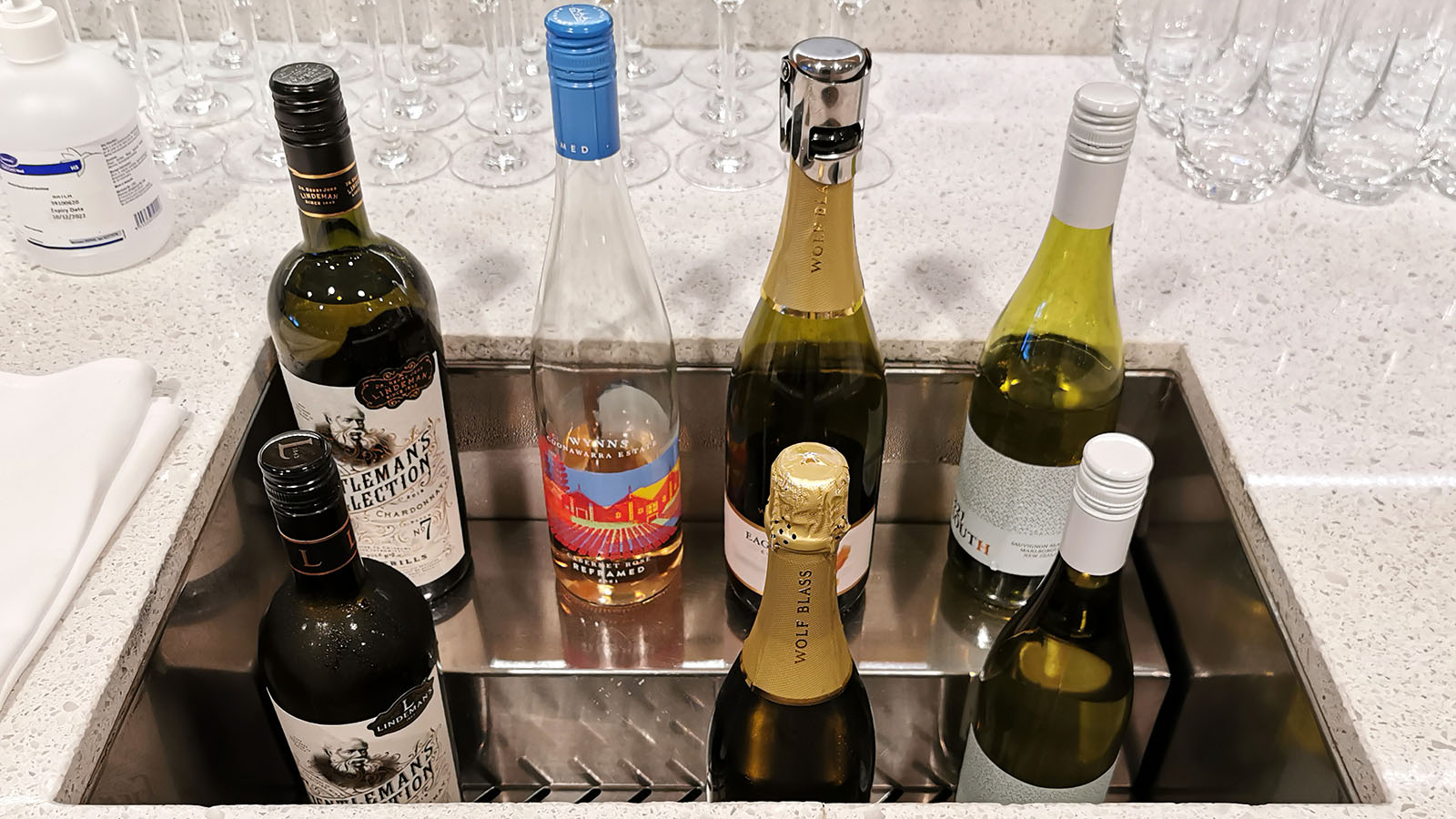 There's also a comprehensive buffet serving other hot and chilled items. These span Asian-style fare through to Western favourites to suit everybody's tastes.
On the alcohol front, there's a striking bar handily positioned near the centre of the space. But I still had the BA Lounge, Emirates Lounge and Qantas First Lounge to visit, so didn't get into the cocktails this time. I'll be keen to try the gin-based 'East Side Garden' when I return.
Lounge amenities
Does your visit to the Qantas International Business Lounge provide some time to relax and unwind before departing Singapore? Peruse a collection of magazines as you settle in.
If you're instead seeking a shower, look no further. Given all of Qantas' flights depart Singapore in the evenings, a long line-up of shower suites are available. You'll find them just through the far corner of the dining area. Towels and amenities are provided, as you'd expect.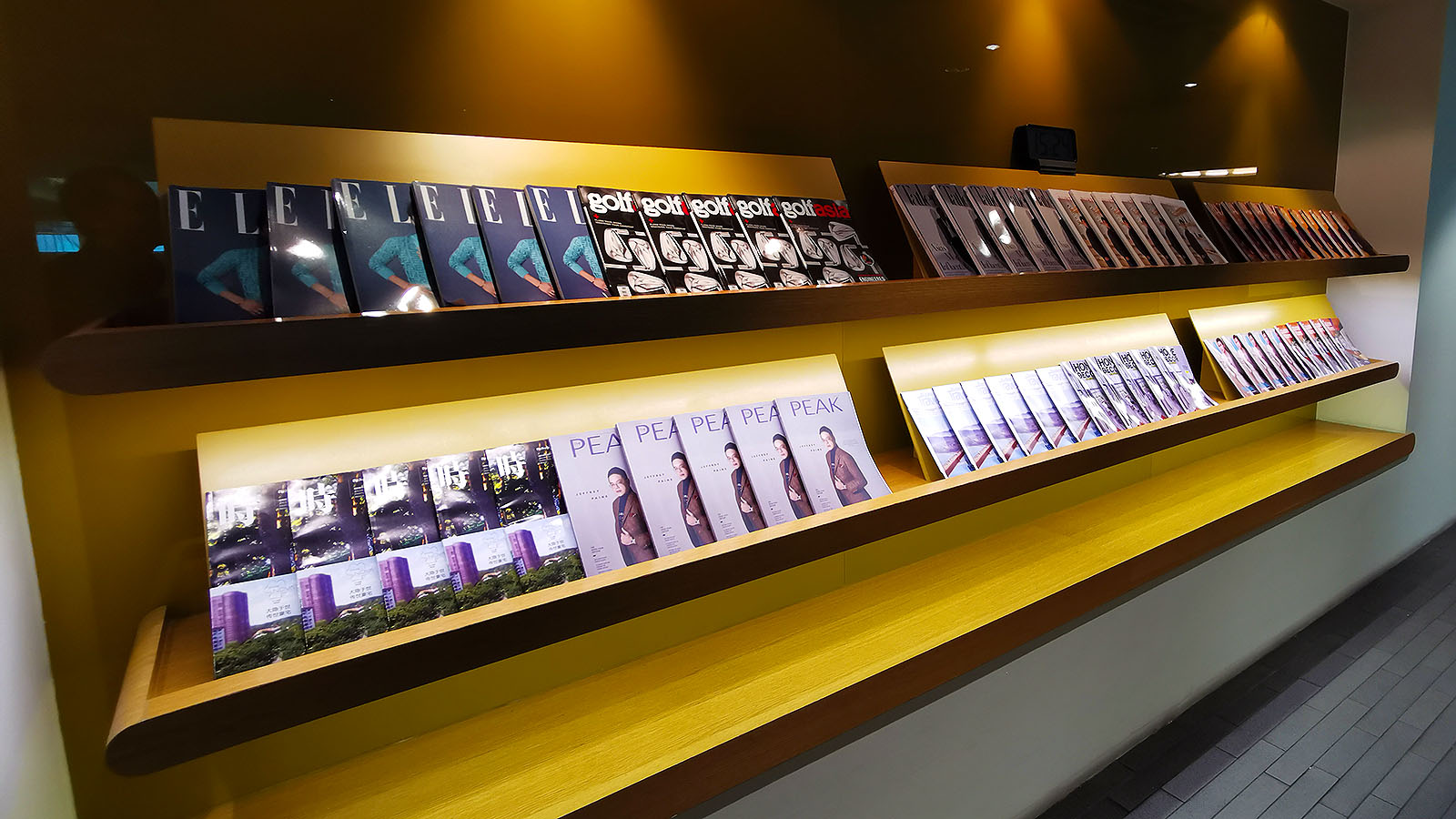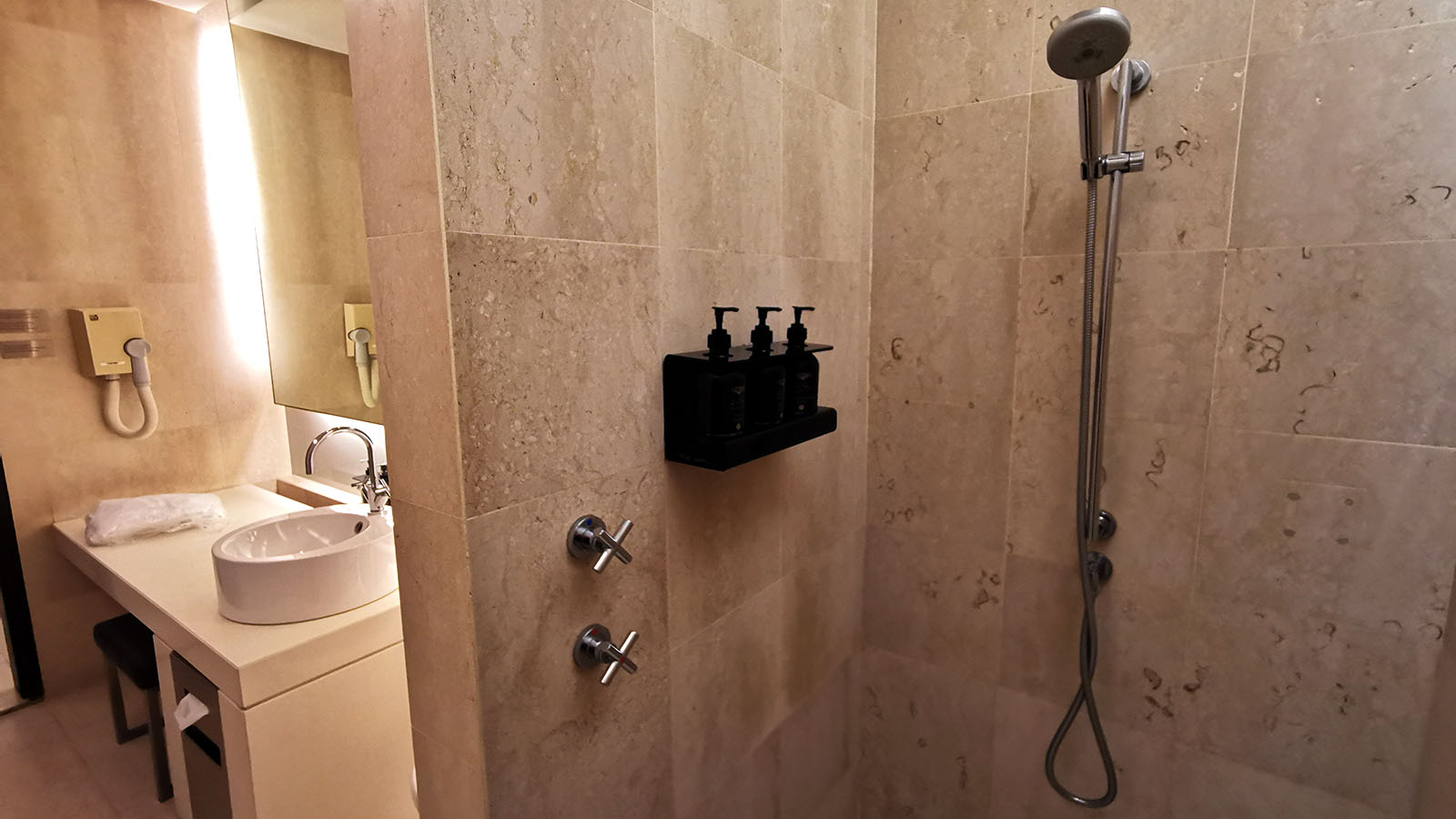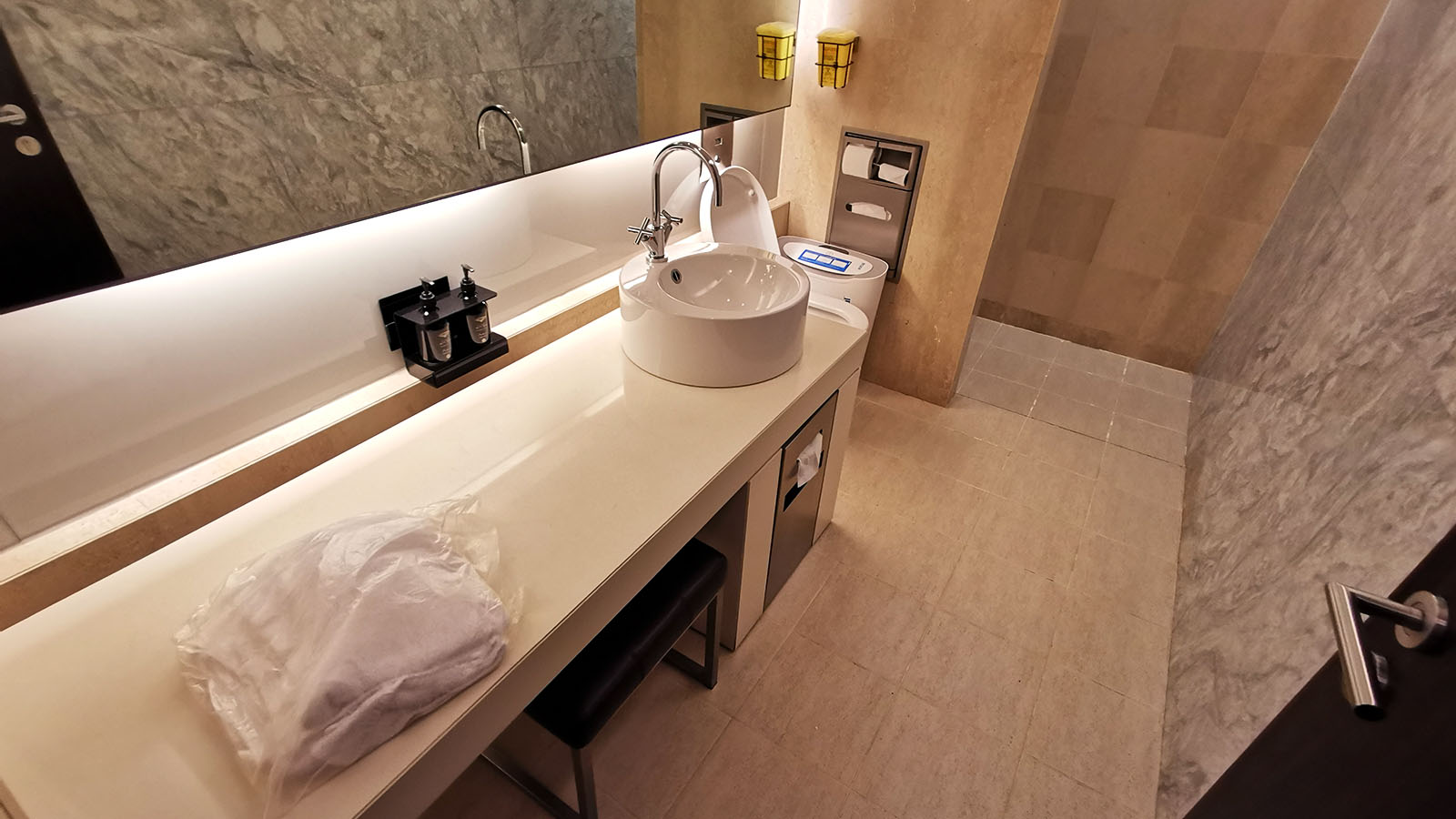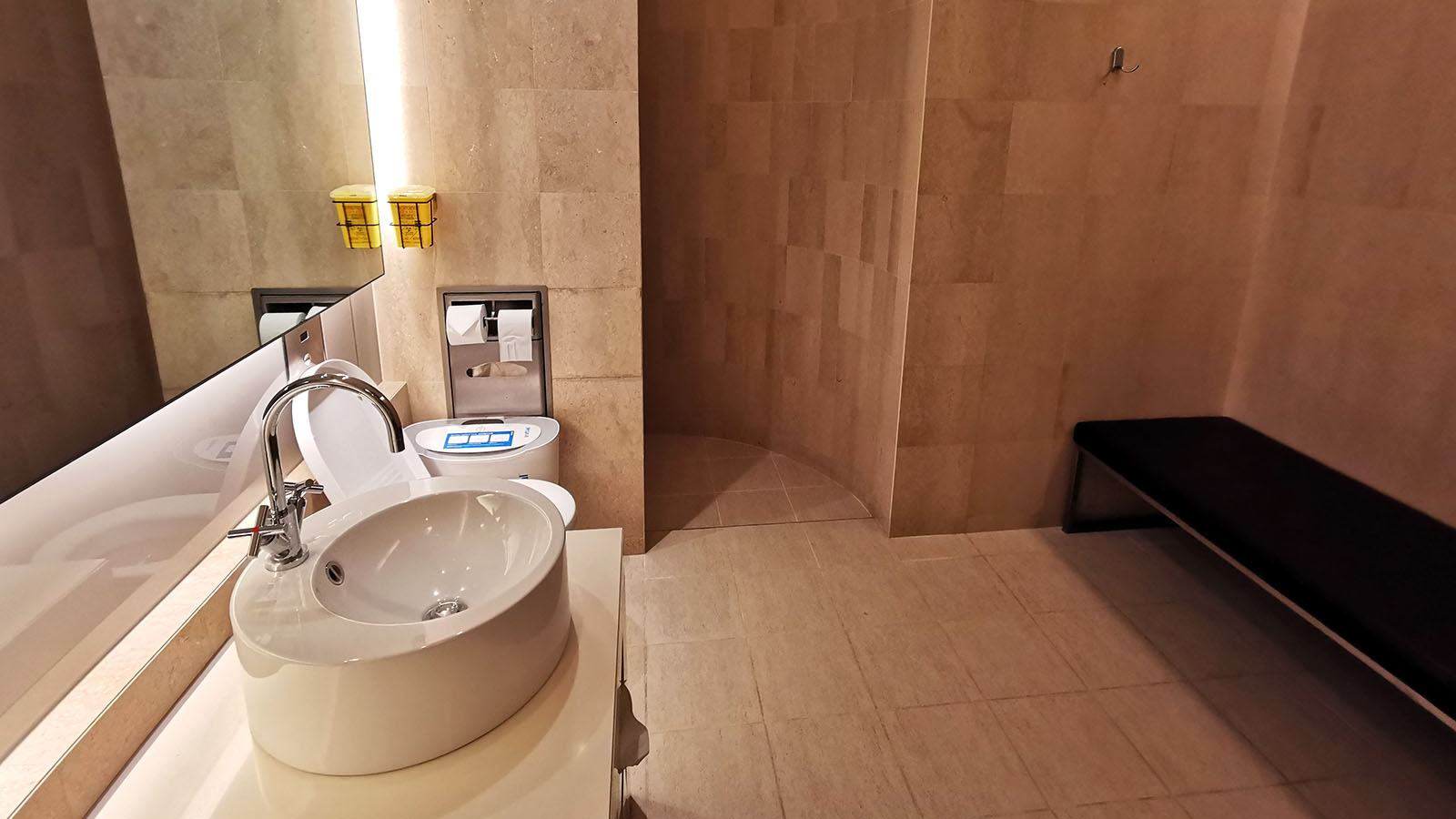 Otherwise, if there's work to be done, the Wi-Fi here is nice and speedy.
Tests during this stay found downloads averaging a very impressive 242Mbps, with uploads not far behind at 173Mbps. That's far more than needed for simple tasks like video streaming or video conference calls. Those extra megabits would instead be really handy if downloading large files or backing up gigabytes of data to a cloud drive before jetting off.
Access to the Qantas International Business Lounge, Singapore
With two lounges in Singapore, Qantas divides its premium passengers between them. Those flying First Class, with oneworld Emerald status or holding a Qantas Platinum card (or above) are welcome at the Qantas International First Lounge.
Taking those top-tier travellers out of the mix, here are the passengers who'd call the Qantas International Business Lounge 'home' in Singapore:
Class of travel:

Qantas and oneworld Alliance flights in Business Class.
Emirates Business Class, excluding Business Class Special fares.
Jetstar Business, but only when a Max bundle is also purchased.

Connecting flights: passengers connecting between a Qantas or oneworld long haul (5+ hour) flight in Business Class and a oneworld short haul (<5 hour) flight in a lower cabin on the same day, or before 6 am on the following calendar day. Entry via this method is provided under oneworld's global lounge policy.
Qantas Frequent Flyer status: Qantas Gold (+1 guest) when travelling on Qantas, Emirates, Jetstar, oneworld or a QF-coded flight.
Paid membership:

Qantas Club (+1 guest) when travelling on Qantas, Jetstar or a QF-coded flight.
American Airlines Admirals Club (+2 guests) when travelling on Qantas-operated flights only.

Airline partner frequent flyer status, when departing on Qantas or oneworld flights:

oneworld Sapphire (+1 guest).
Emirates Skywards Gold (+1 guest) – also accepted for entry prior to Emirates flights.

Lounge pass holders: travellers with a single-entry pass when departing on Qantas or Jetstar. Such passes are made available to Qantas Silver members and through eligible Qantas-earning credit cards.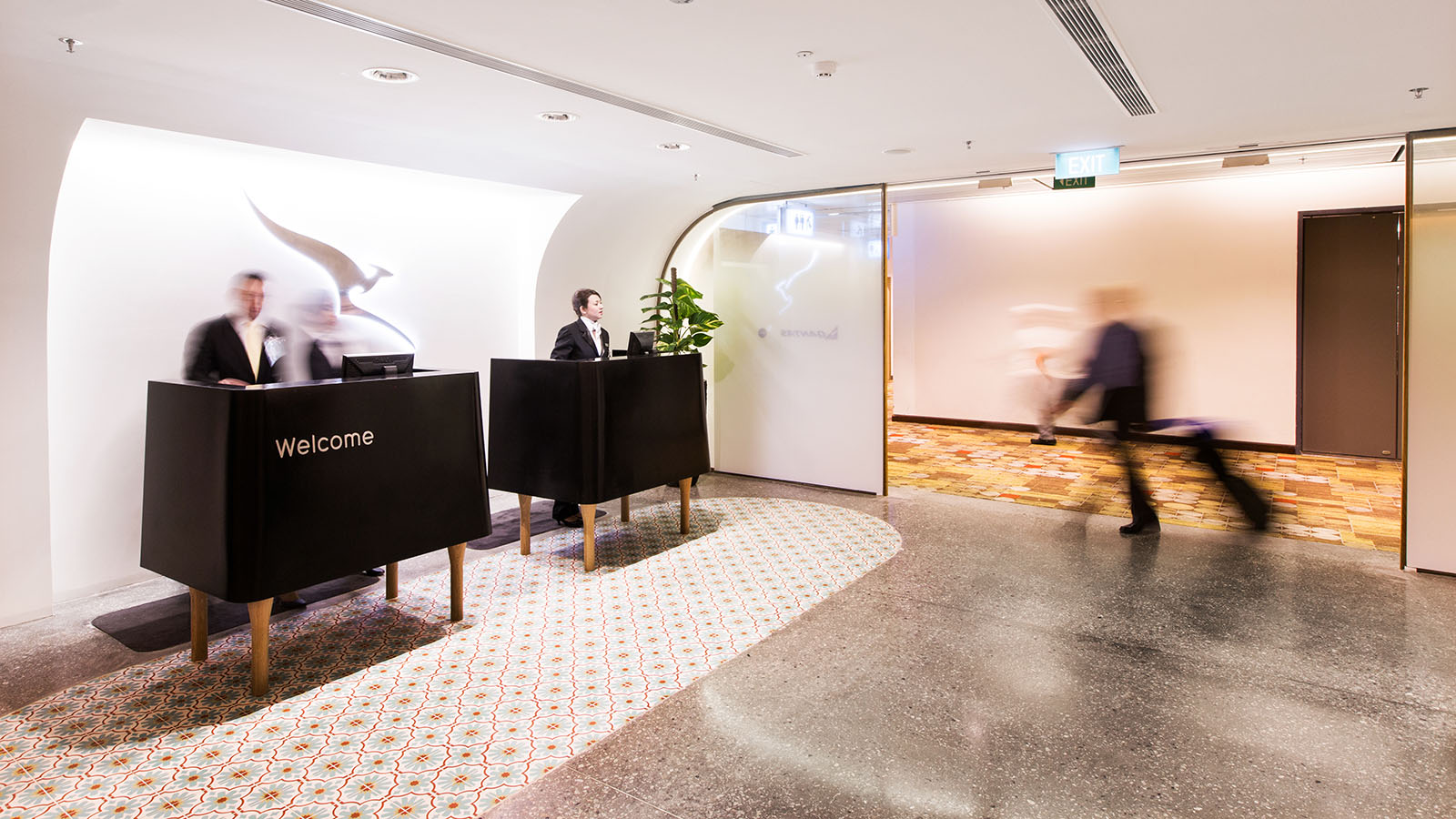 My experience at the door is smooth, given I'm flying Qantas to Sydney and have my Qantas status linked on the boarding. A quick scan of its barcode and I'm straight inside.
Summing up
Following the closure of Qantas' lounges in Hong Kong and Tokyo, Singapore is now the only Asian city that's still home to a Qantas-branded lounge.
With the nearby Qantas International First Lounge ticking all the boxes, it's great to see that the International Business Lounge is doing the same for mid-tier travellers. In fact, its pull with the Platinum set is so strong that the need for those 'VIP zones' speaks for itself.
But there's a reason I keep coming back to this lounge, even when alternatives like BA, Emirates and the Qatar Airways Premium Lounge are available. The warm, friendly staff do a fantastic job at making everybody feel welcome. And when you're a regular traveller through Singapore, being greeted by name before you've even handed over your boarding pass unleashes the feeling that you're already at home.
Also reviewed: Emirates Lounge, Singapore
Featured image courtesy of Qantas. Except where otherwise credited, all photography by Chris Chamberlin, who accessed the lounge courtesy of frequent flyer status when travelling on a paid ticket.
---
Stay up to date with the latest news, reviews and guides by subscribing to Point Hacks' email newsletter.
Qantas International Business Lounge, Singapore
was last modified:
November 8th, 2023
by