Air New Zealand's spacious International Lounge in Melbourne Airport is a welcome respite from the ordered chaos of the general airport. As a Star Alliance lounge, eligible passengers from an average of 12 flights per day can stop by, from airlines including Singapore Airlines, Thai Airways, United, American Airlines and Air India.
With uplifting locally-inspired design, a generous footprint, soothing shower suites and a varied buffet, this lounge is about as far from 'cookie cutter' as you can get. Unlike many airport lounges around the world, where you'll struggle to remember whether you're in Paris or Phuket, the Air New Zealand Lounge positively sings of Melbourne. And it's the better for it.
I stop by for a three-hour morning visit, sampling all the lounge has to offer. Here's what to expect inside.
Location
After passing through the maze of shops and food outlets after Duty Free, turn right and follow signs to the Air New Zealand Lounge. Head down the escalator to the basement – or take the lift if you're burdened by luggage as I so often am – and turn left. You'll find the lounge located opposite the Amex Centurion Lounge. But that's where the similarities end.
Upon entering, you'll be greeted by a giant Air NZ logo and a backlit screen featuring a stirring sunrise ascending from a rocky beach. You can almost taste the spritzy sea air. The basement, I think? – recalling the windowless gloom of the nearby Qantas International Business Lounge. I'm already floating on air.
The Air New Zealand International Lounge in Melbourne closes between midnight and 5 am, but otherwise it's open all day seven days a week. If you're a Star Alliance passenger debating which lounge to kick back in before your flight, I'd highly recommend you head here. With your every need catered for, there's really no need to go elsewhere.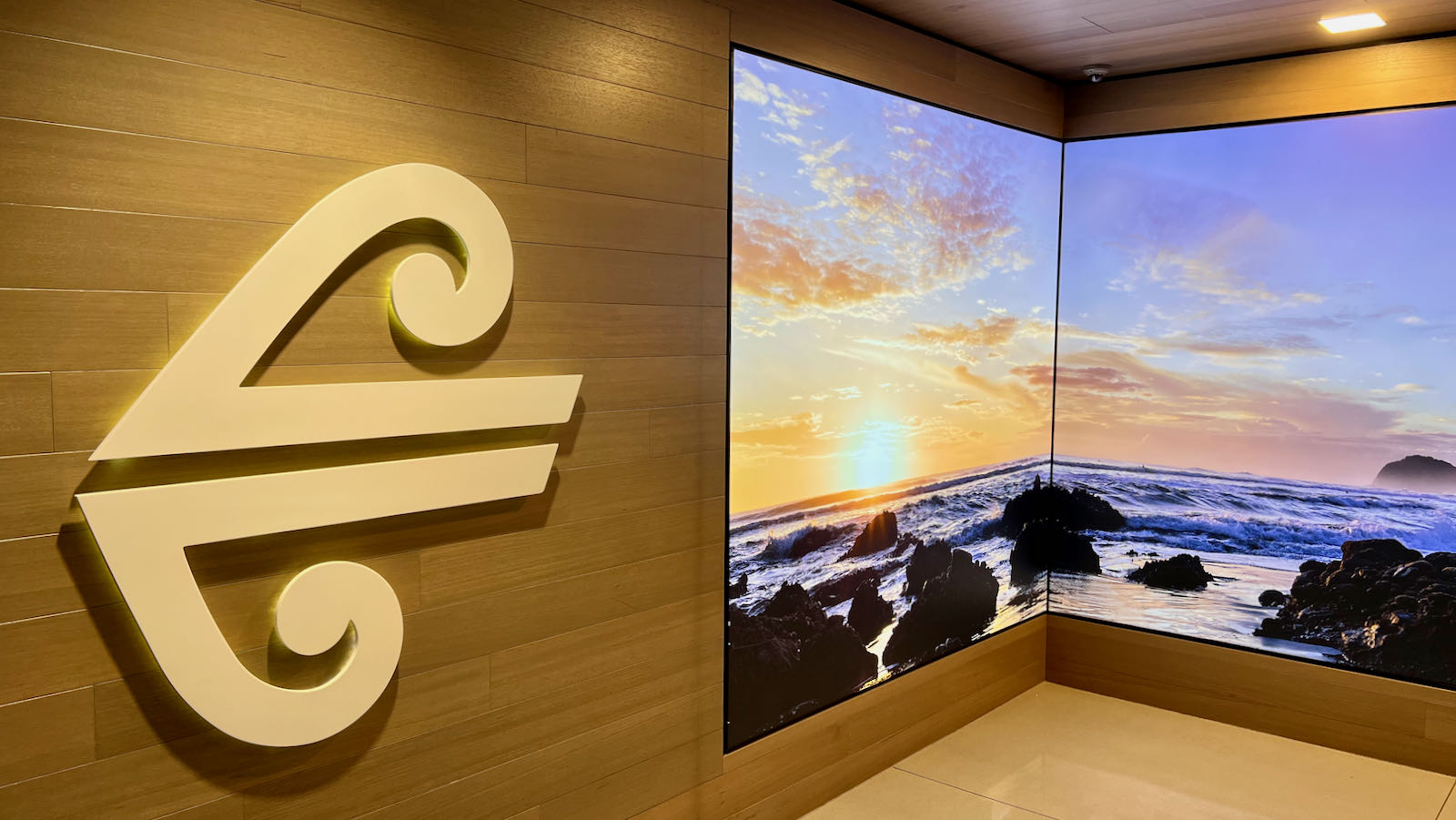 Lounge layout and seating
In terms of seating options, there's a bit to go through – so buckle in. The lounge has capacity for exactly 249 passengers, so it's spacious to say the least.
Upon entering at reception, you'll spy a gleaming tiled runway leading towards some sort of impressive-looking bar (it turns out to be the barista station). To the left and right, grey and violet leather armchairs are thoughtfully arranged, with small side tables for convenience.
Swing left and you'll arrive at the dining area. A large workbench serviced by stools streaks through the middle – ideal for those who prefer to chow down while clocking off some work. As someone who's incapable of doing more than one thing at a time, however, I set up shop at one of the dining tables.
The generous hot and cold buffet bookends the lefthand wall, with the long self-service bar at a right angle. In my opinion, New Zealand wine deserves to be savoured, while food deserves the opportunity to shine through paying it the dignity of one's full attention. I do both.
But we're not done. Head behind the bar and you'll discover another partitioned seating area. Quiet and devoid of through traffic, it's flanked by greenery and features a TV at one end. Continue to the windows and the bright kids' area awaits. As the parent of a boisterous four-year-old, when I spy this beautifully-arranged space my heart leaps with joy.
Walk back past the barista station (whose delights I'll cover in a moment) and there's a tucked-away business centre on another window. A separate seating area with a smaller self-serve bar borders it, while continuing to the right-hand window delivers a relaxation area truly deserving of the name.
Bottom line? If you struggle to find a seating area to suit you, it's possible you're being a tad fussy.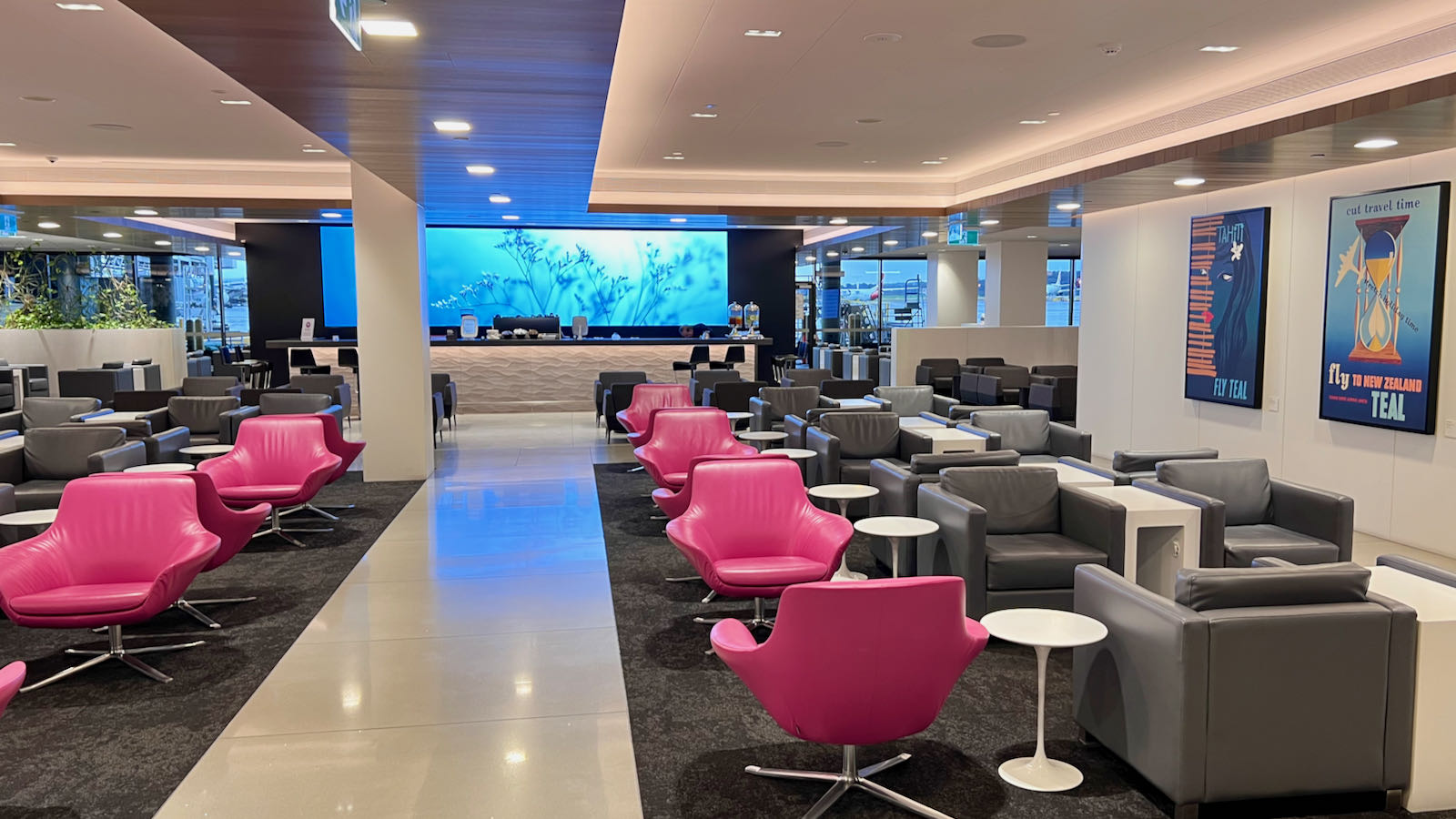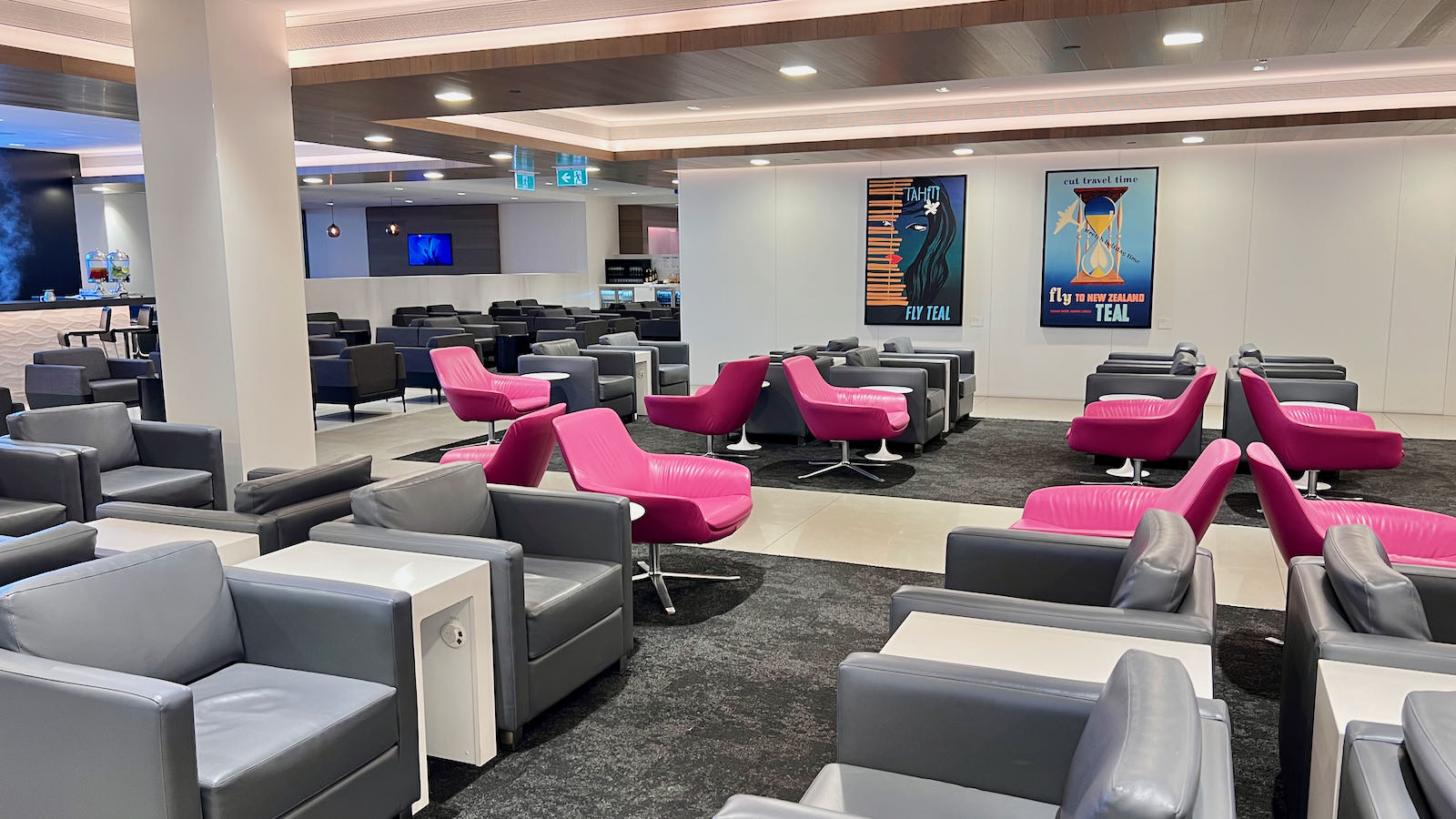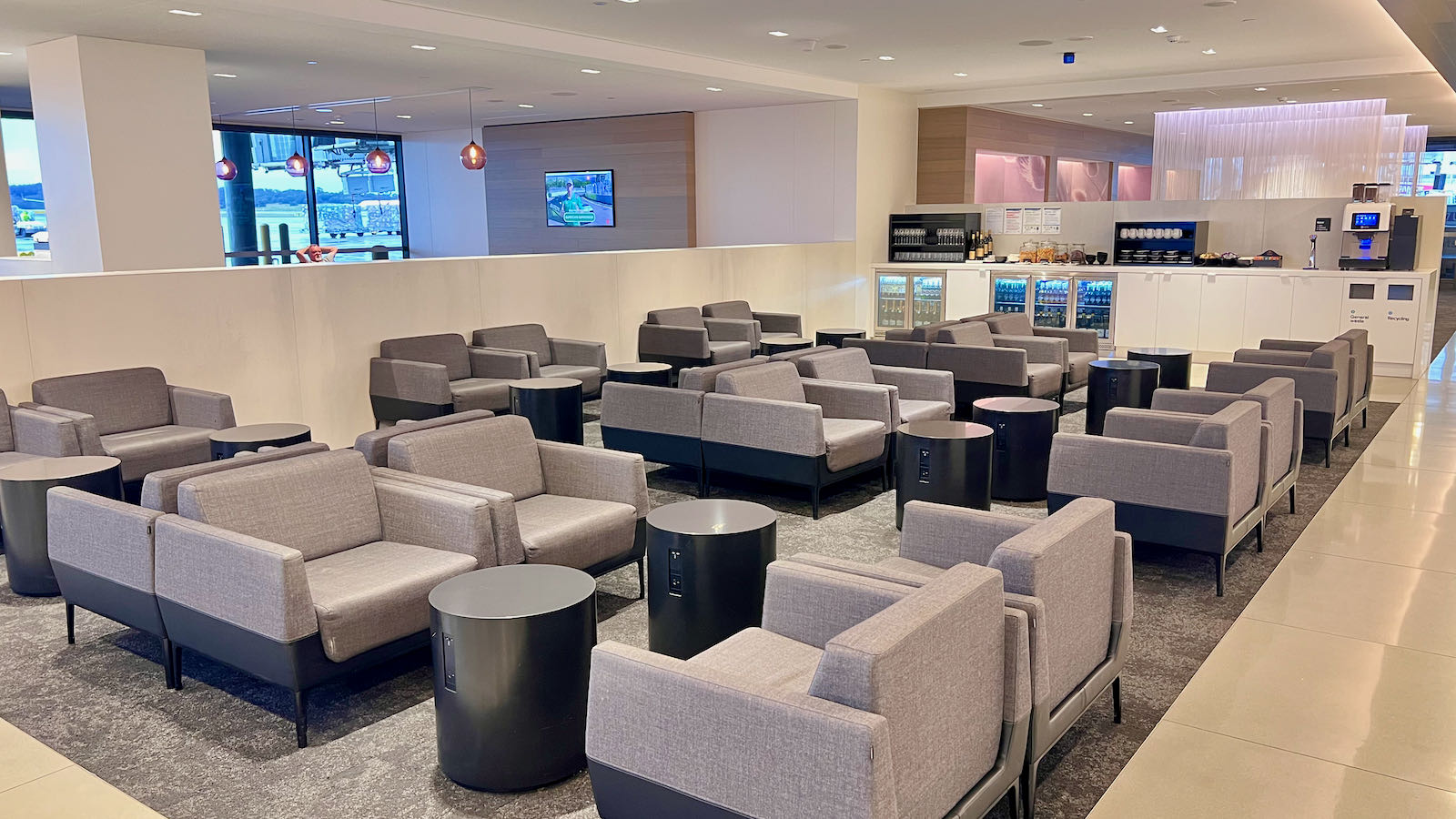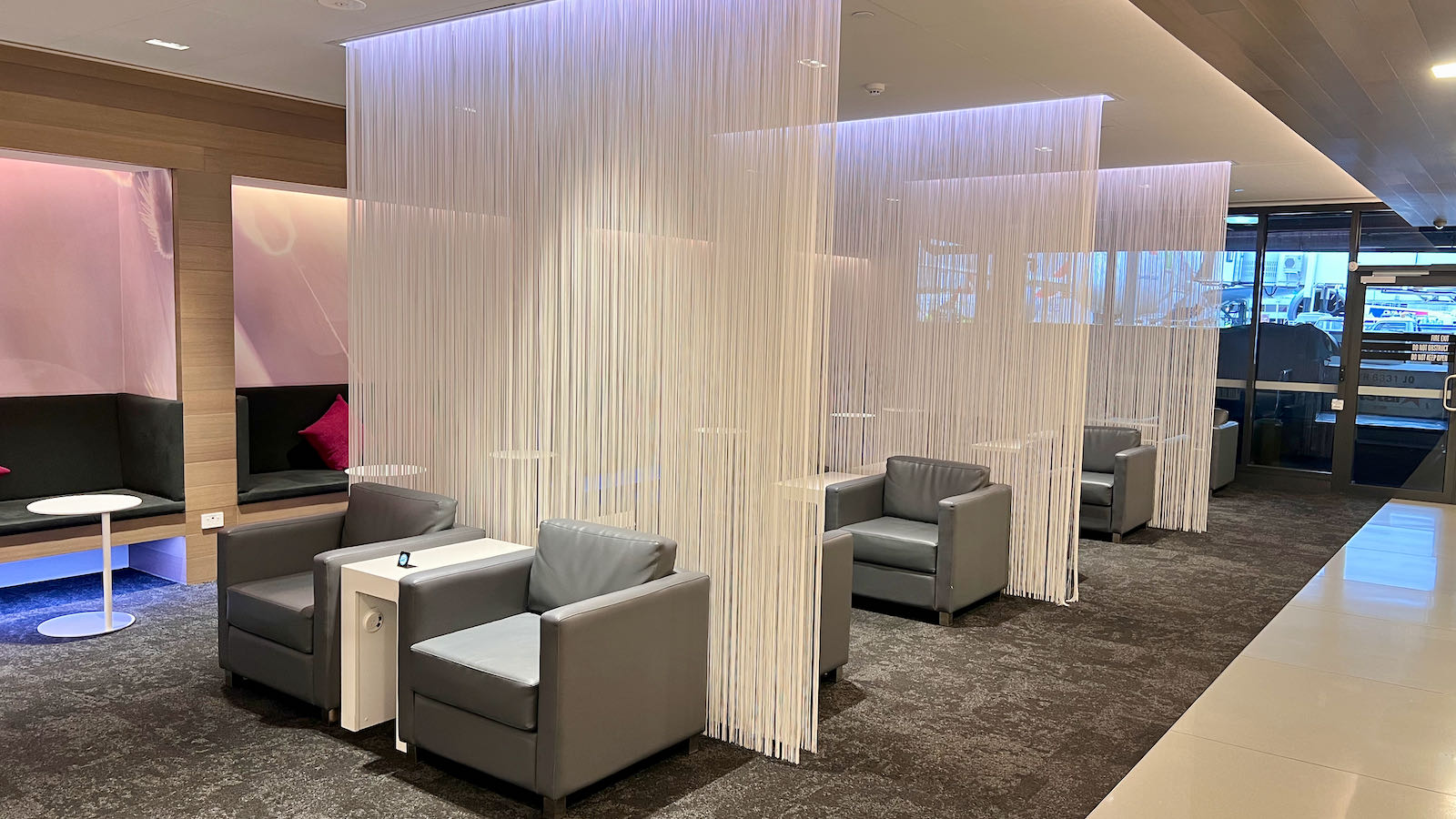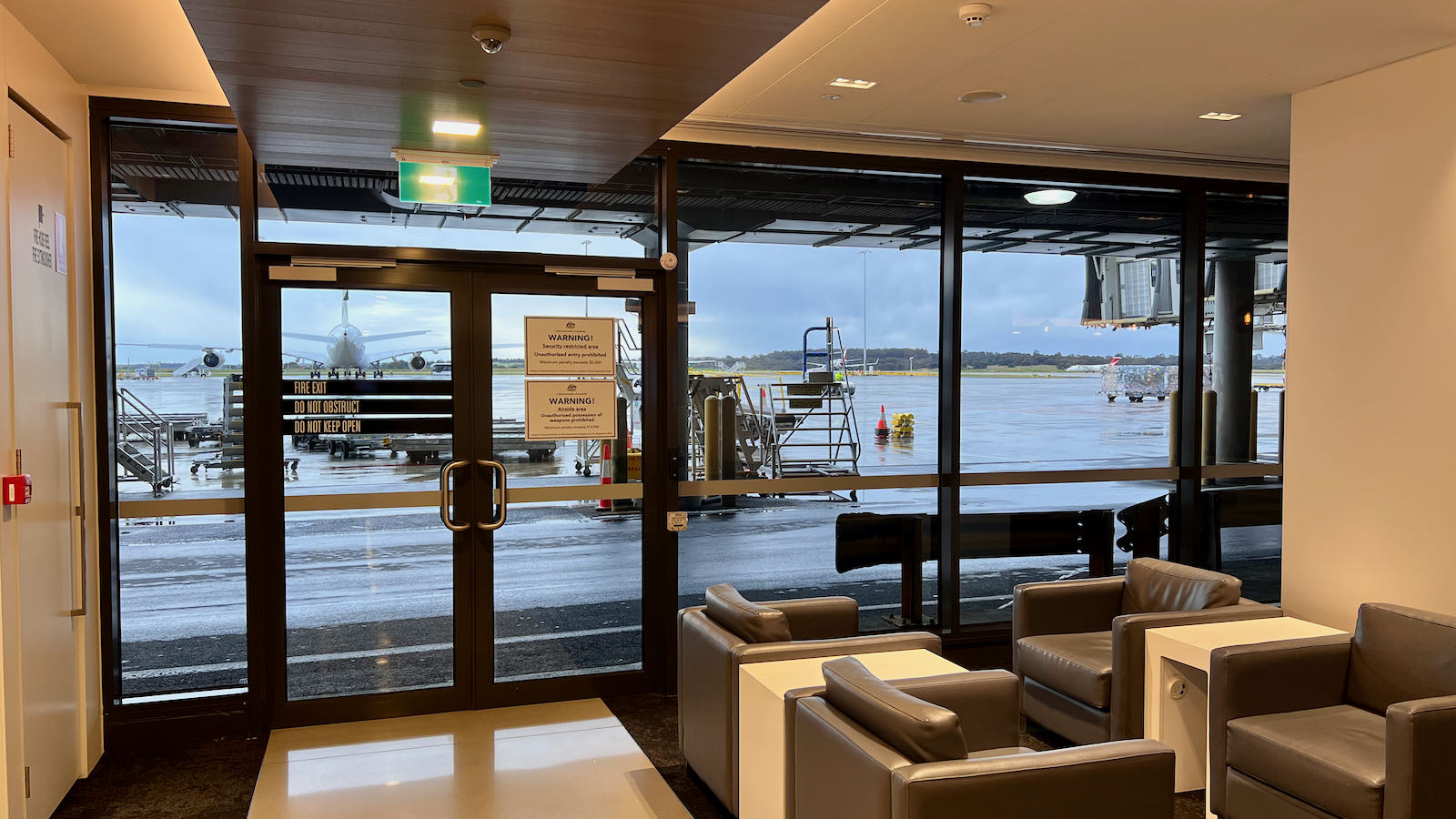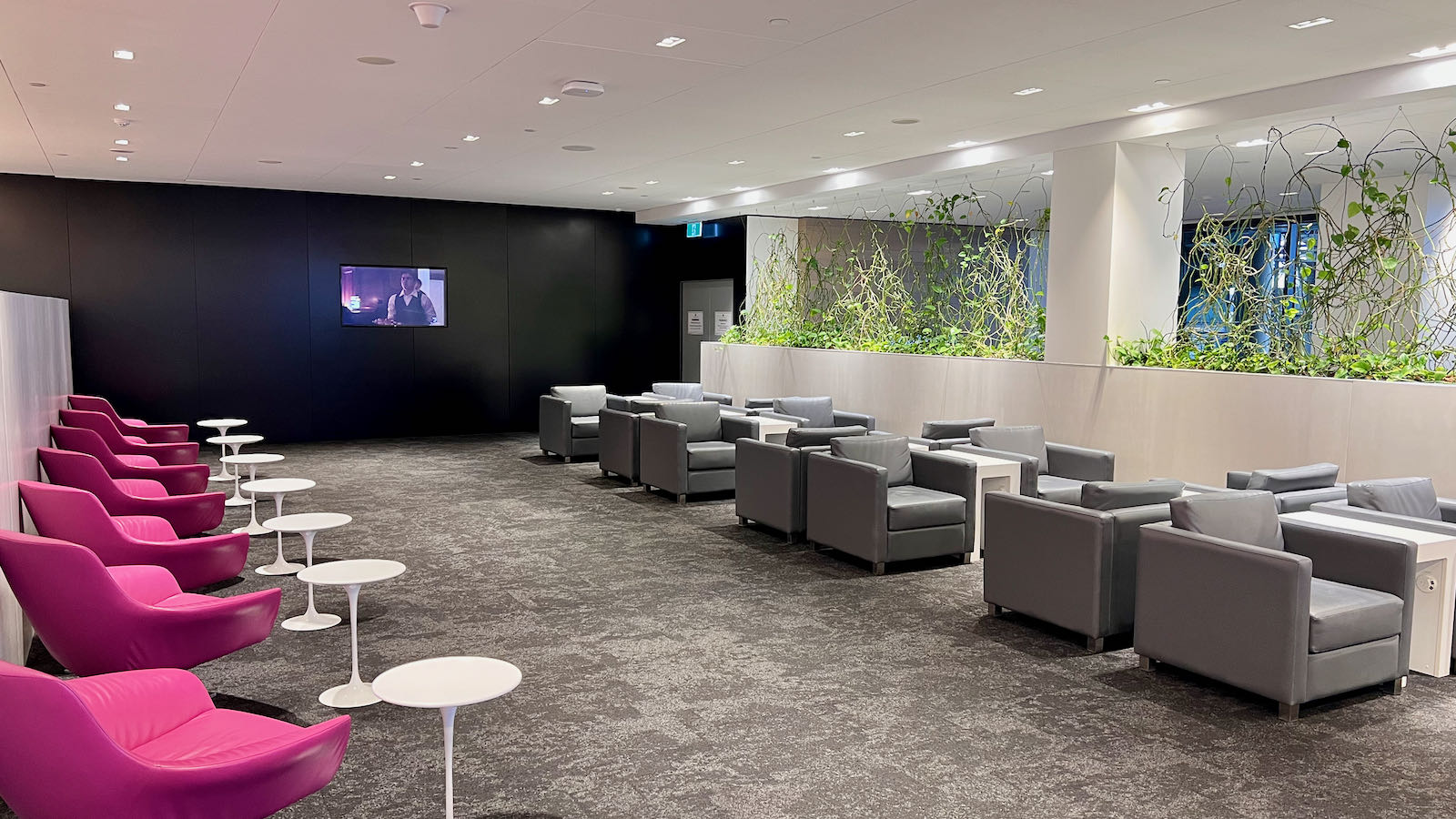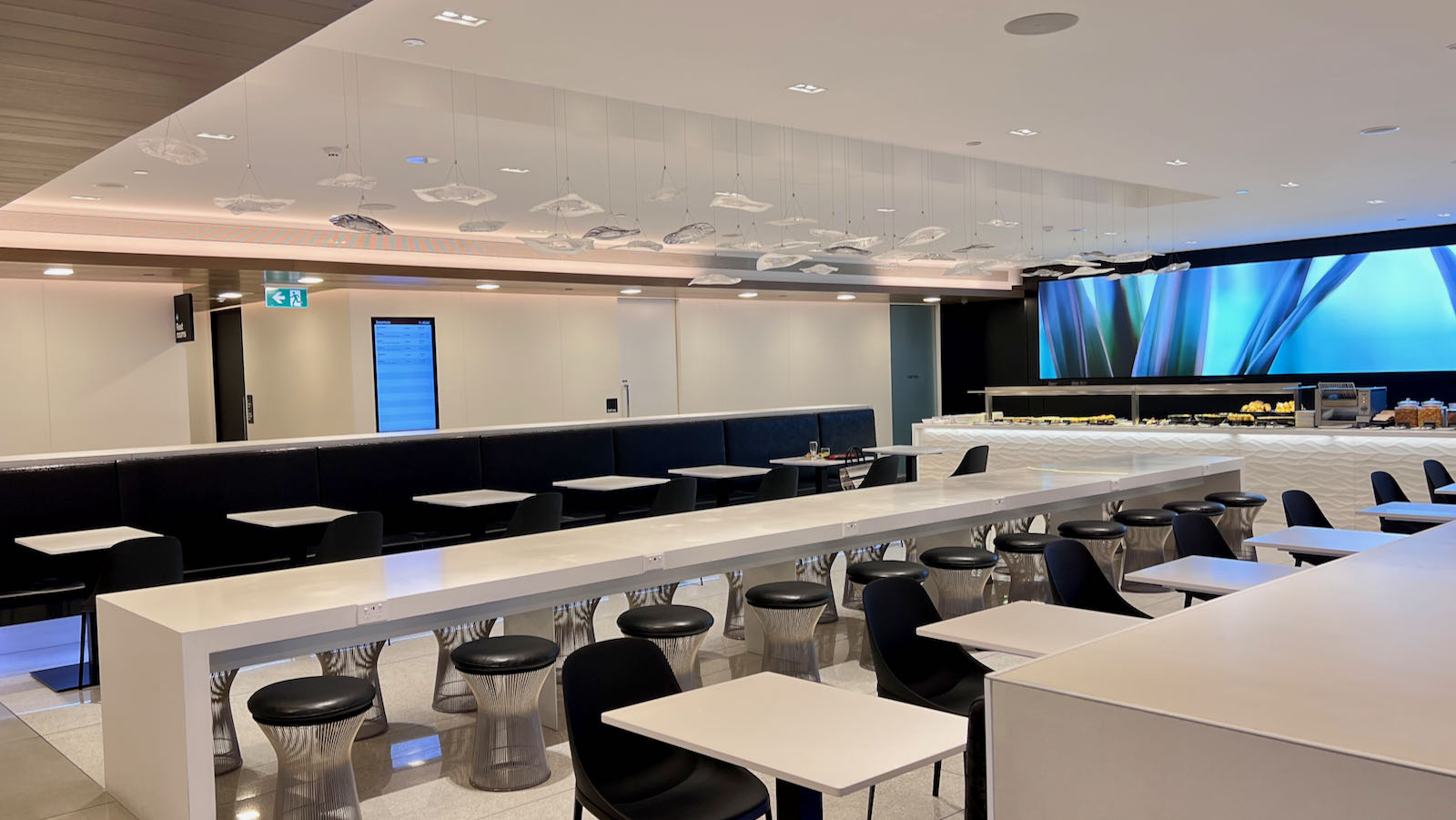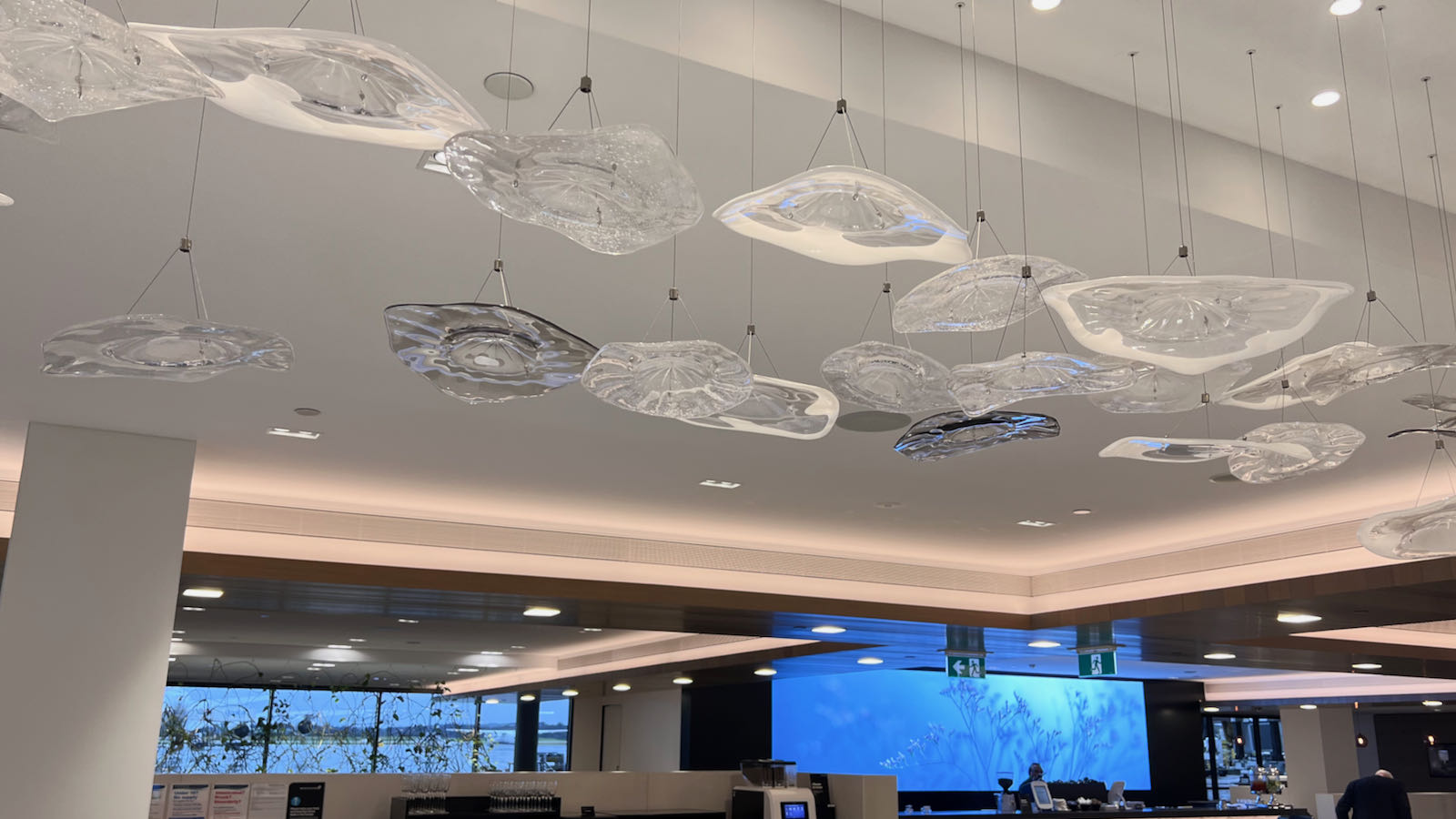 Lounge amenities
So let's explore the lounge's amenities in more detail.
Design
While not exactly an amenity, the inspired design here is worth mentioning. The Air New Zealand brand always features pops of black. But in an impressive move, the airline differentiates each lounge globally with a defined colour and local references.
In Melbourne, pops of violet punctuate the space, a reflection of the city's sunsets. Throughout, custom lighting and artwork further elevate the design. The pièce de résistance is an incredible custom light installation in the dining area inspired by the flowers of Melbourne's Botanic Gardens. Suspended above the workbench, its lovely lilypads, each gently rippled and of a different size, cast a luminous glow.
For many airlines, it seems, this level of painstakingly thought-out design is a bridge too far. But not for Air New Zealand.
Service
Another amenity that's not quite an amenity? The hospitality of the staff, with every person I encounter sincerely warm and eager to help. In stark contrast to Japan Airlines' two-level Sakura Lounge in Tokyo Narita – where not a single staff member graces the floor – there are also lots of staff to go around. As with airlines (KLM for instance), lounges have a vibe. And the vibe here is cheerful and uplifting. Yet another reason to settle in before your flight.
Showers
Now let's talk shower suites. There are eight cubicles in total, each spacious, modern and stocked with wonderful NZ Antipodes products. The receptionist tells me proudly that people float out after their shower, as if their souls have been cleansed along with their bodies. In fact, one woman memorably cried across the lounge 'You saved my life!' after her shower. A shower that doubles as CPR? In Melbourne's Air New Zealand Lounge, it's apparently possible.
Down to business
Free Wi-Fi is available throughout the lounge, with no password required to log on. In the business area, you'll find a printer and wireless charging ports as well. Easy.
Those who prefer to relax without clock-watching will appreciate the departure announcements made in the lounge. As an avid traveller, I love a good international departures screen or announcement (the lounge features both). San Francisco? Auckland? Delhi? Take me skywards!
Fun facts
I'm fortunate to be shown through the lounge by the lovely manager Chamin, who's been in the position for around two years. I'm impressed to learn that he was previously executive chef at the Qantas First Lounge, whose Neil Perry-designed food is legendary.
In fact, after chatting with a number of staff members during my visit, I discover an endearing fact. Airport staff often move between lounges, reluctant to leave the buzz of the airport for a job elsewhere. As someone who adores the buzz of international airports, I understand implicitly.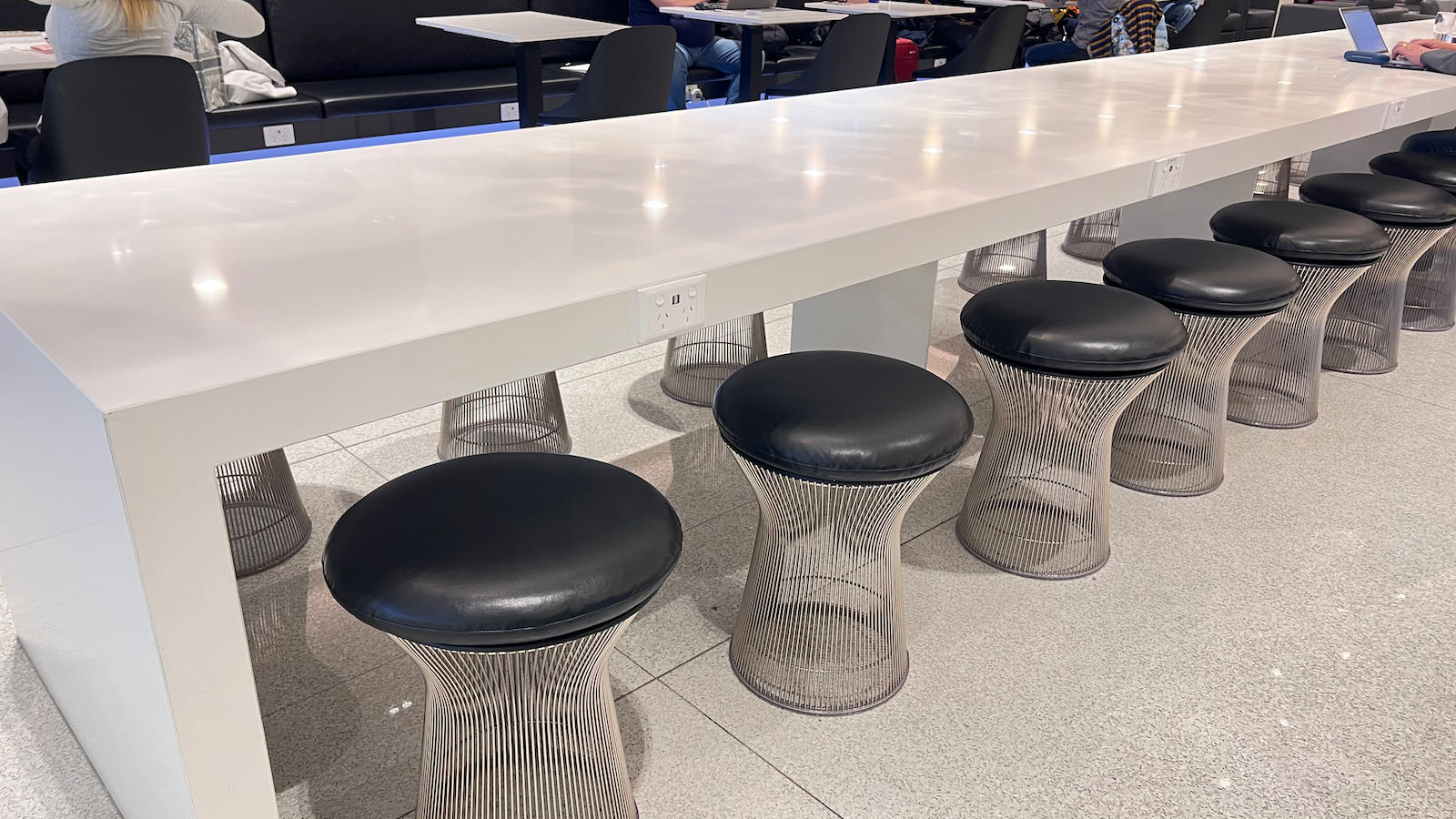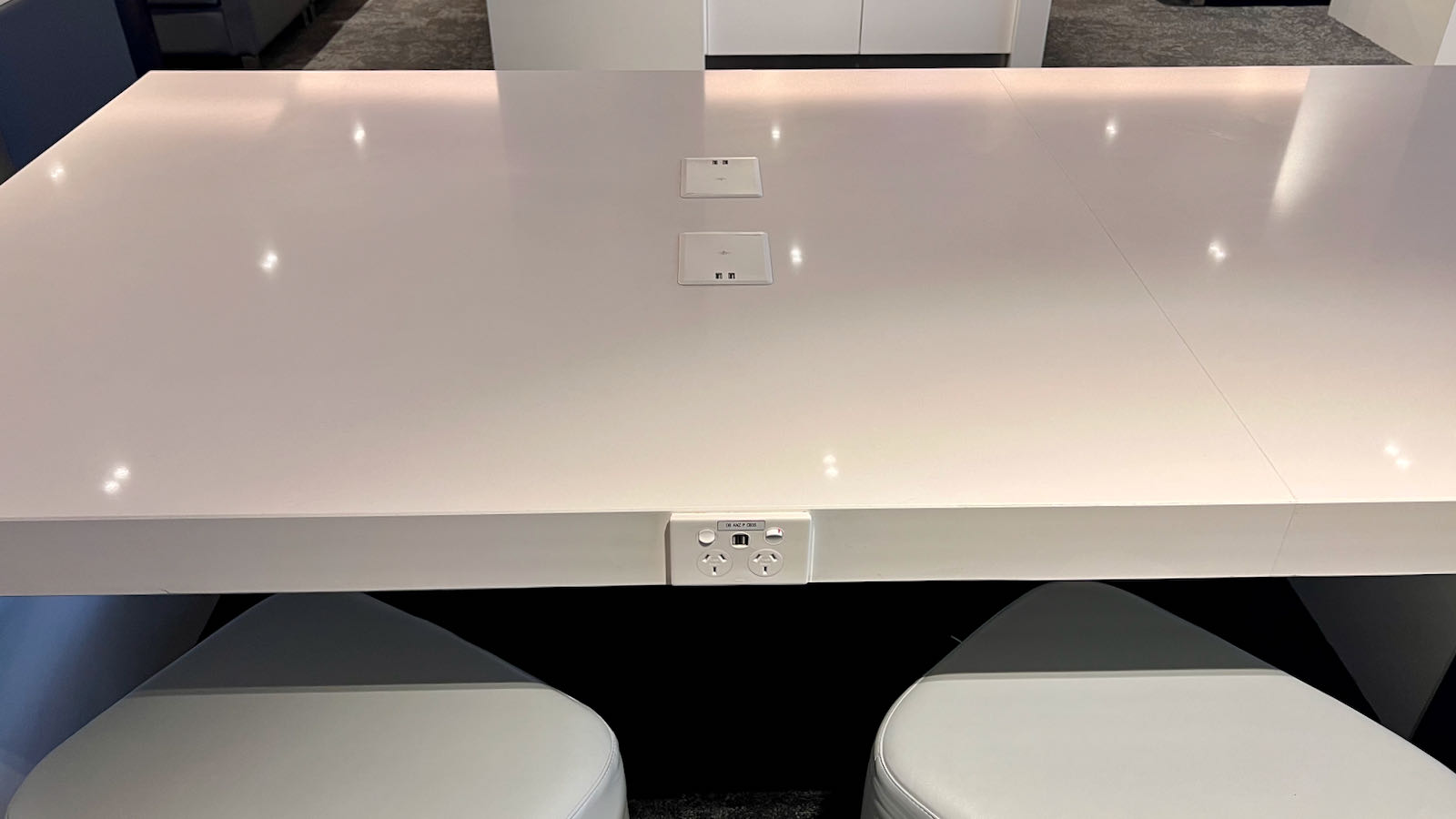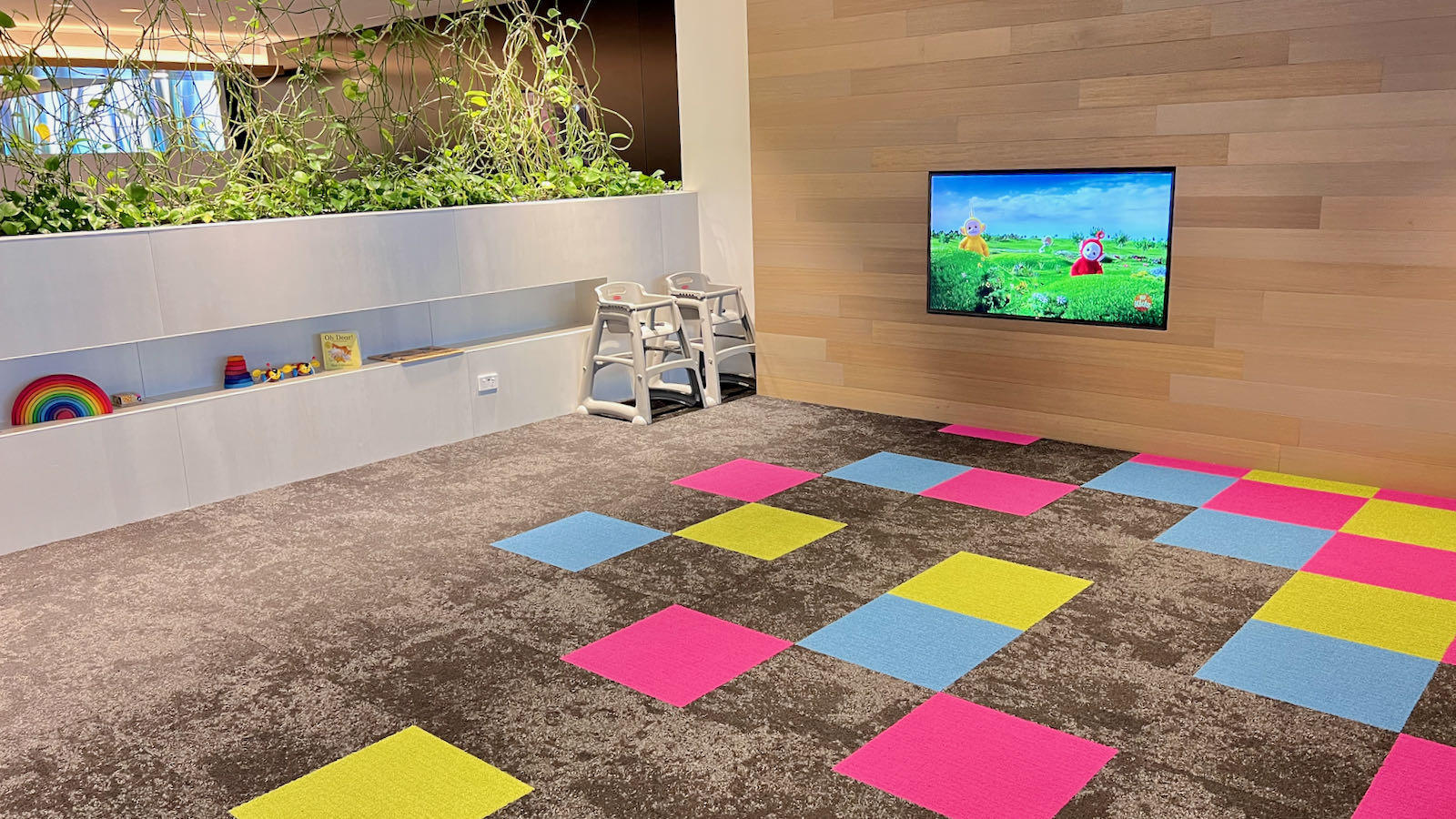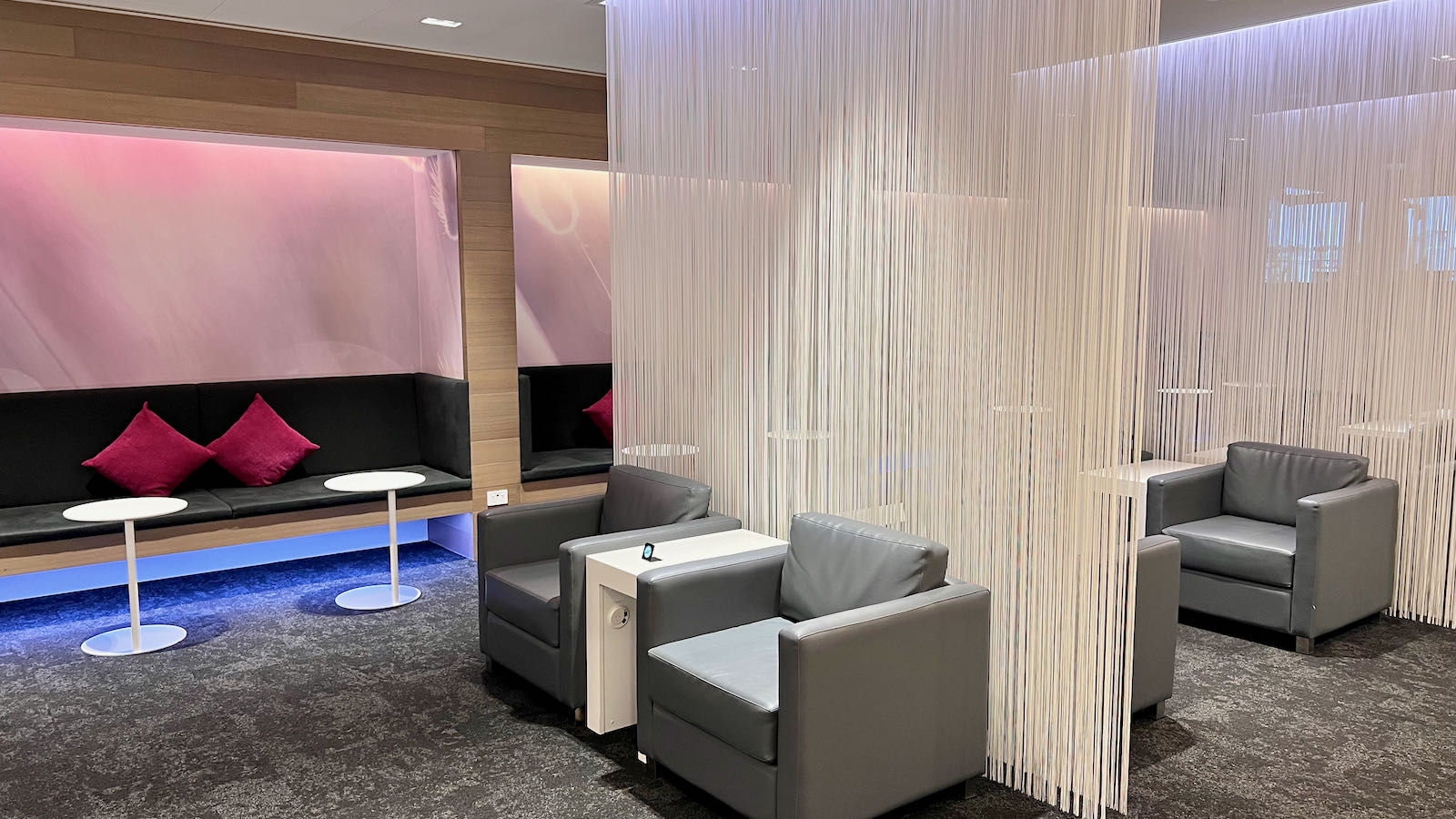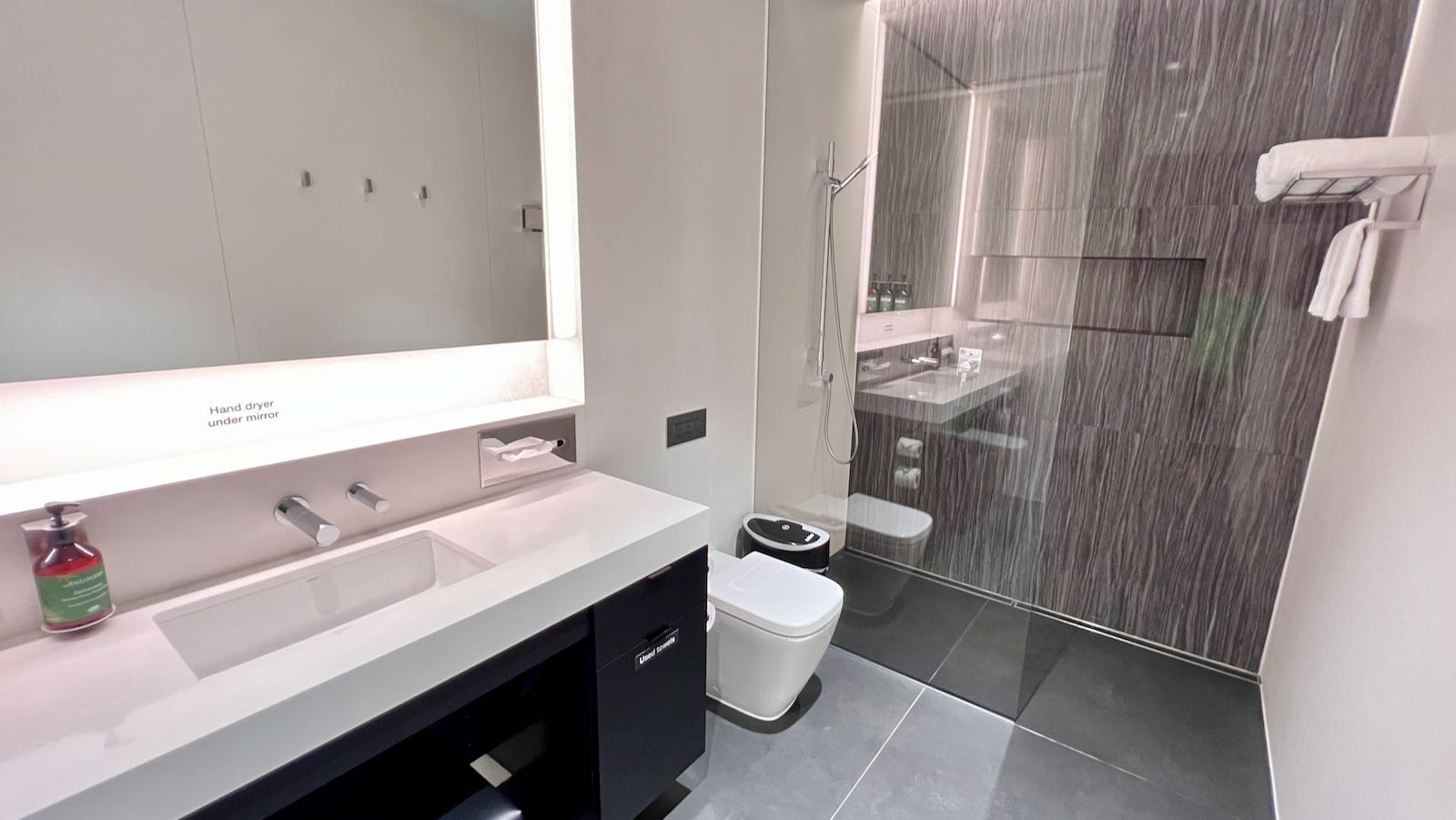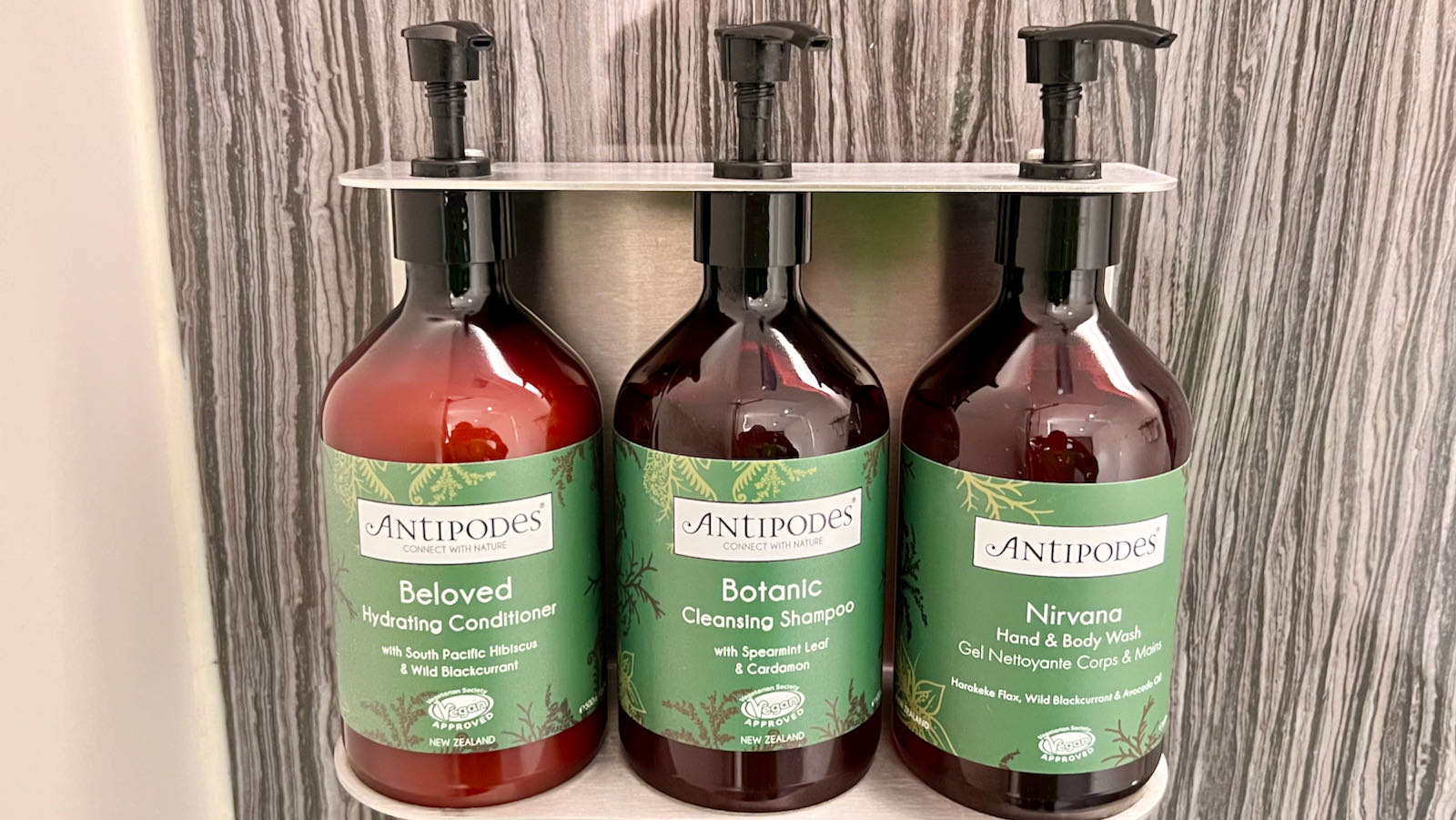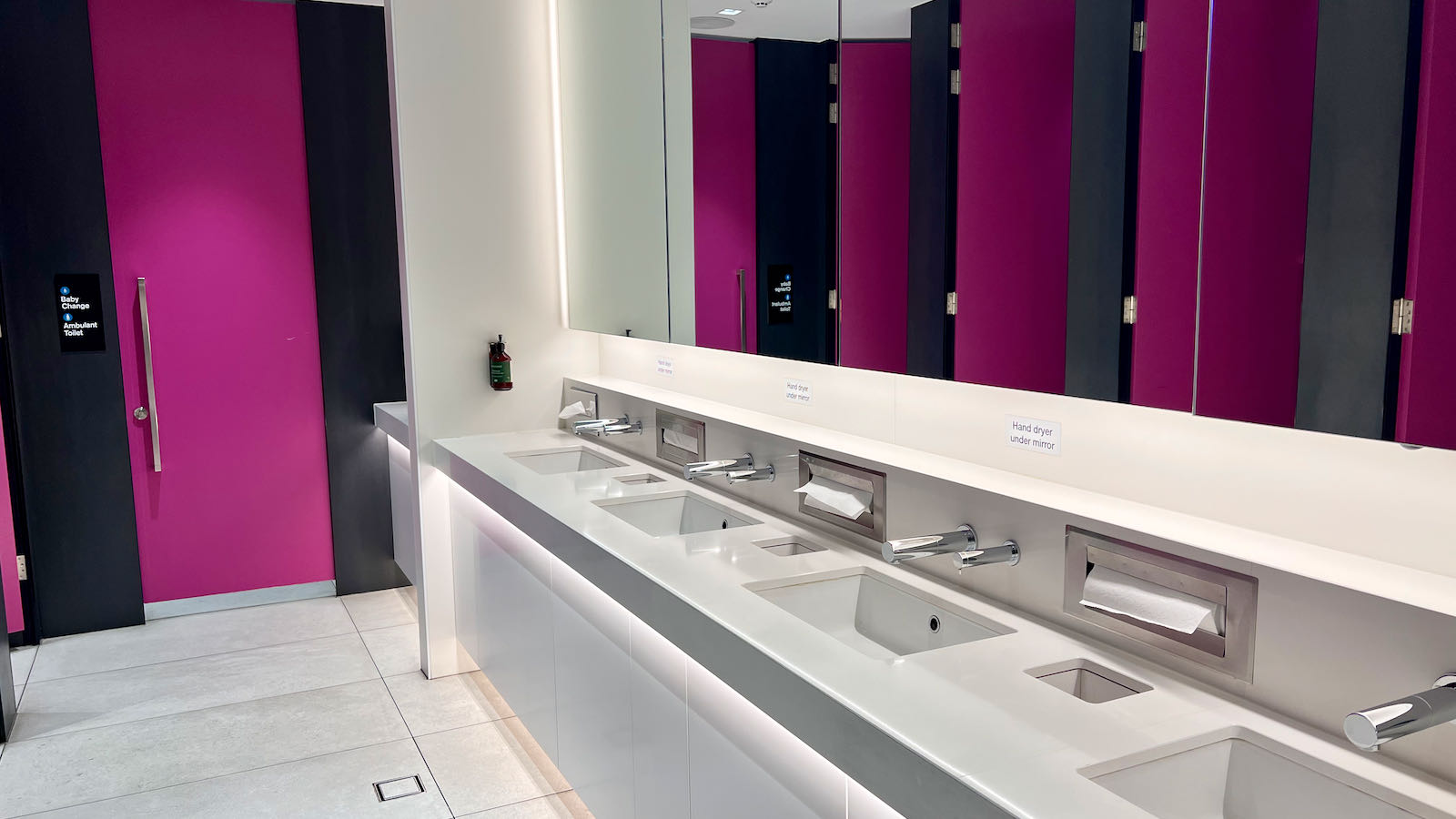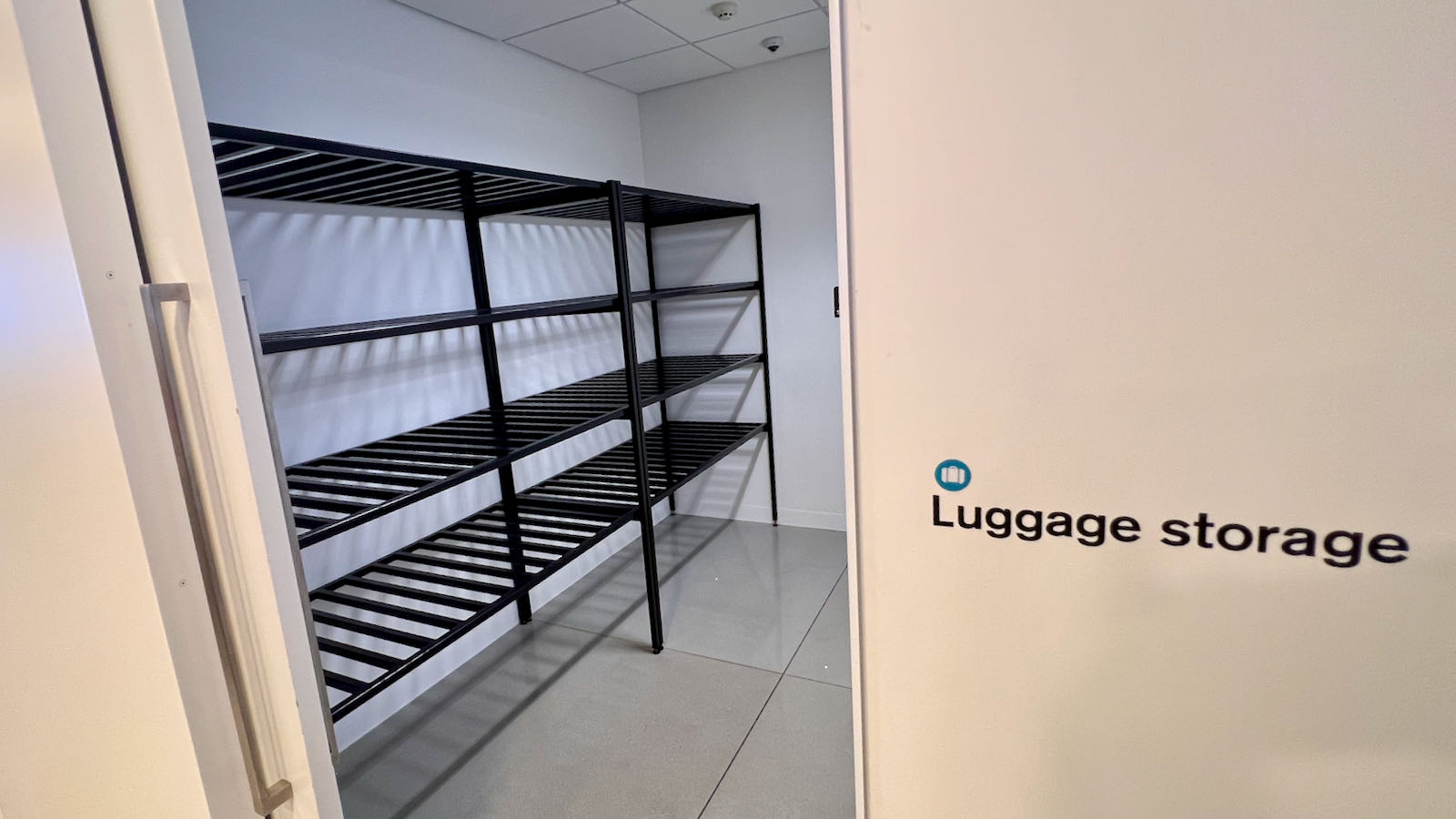 Food and beverage in the Air New Zealand Melbourne Lounge
Food
The Air New Zealand Lounge doesn't feature à la carte dining, but the buffet is sizeable. During my morning visit, I manage to sample breakfast, morning tea and lunch – as well as an unexpected treat I'll get to in a moment. The menu changes weekly, with four seasonal cycles throughout the year. So even regular visitors can enjoy the pleasure of variety.
Breakfast
I arrive at 10:30 am ravenous and dreaming of scrambled eggs. I'm terrified breakfast will have finished – and we all know breakfast cravings can't be sated by even an excellent lunch. Fortunately, while brekkie officially ends at 10:30, they don't clear all of the hot options until around 11:30. Praise be the lord.
The soft scrambled eggs with chives restore my equilibrium, while the chicken chipolatas include the inspired addition of slow-roasted garlic. Fried and poached eggs are also available upon request.
Morning tea
A scrummy-looking morning tea is already on offer, so I enjoy a breakfast dessert 'chaser'. I'm thrilled to see old-fashioned scones with jam and cream – inarguably one of life's little pleasures. This version is studded with chocolate chips, but unfortunately the texture is dry and crumbly. The quality strawberry jam and thick whipped cream are very good, though. The choc coconut slice is also yummy.
Surprise!
A smiling staff member has hardly cleared my plate when I spy something truly extraordinary: trays of cocktails and canapes making the rounds. In my life of lounge lizardry, I've never experienced such a thing – not even in Cathay Pacific's sublime The Pier Business Lounge in Hong Kong or Qatar's equally incredible Al Mourjan Business Lounge in Doha.
It turns out that Air New Zealand offers this heartening ritual – rightfully named 'Surprise and Delight' – in lounges globally. It's fair to say I am indeed surprised and delighted. Here in Melbourne, the service starts at 10:45 am. The canapes on offer this morning are tomato bruschetta crowned with feta and little smoked salmon toasts. These wee toasts are delicious, though whack a sprig of dill on quality New Zealand smoked salmon and it's hard to go wrong.
Lunch
Lunch rolls around, though sadly my appetite doesn't roll along with it. Hark, the lounge offers a selection of fresh salads in addition to the hot buffet. I enjoy a beautiful spinach, grapefruit, orange and fennel number – genuinely one of the most refreshing things I've ever eaten. The sort of salad that shoots vitality directly to the brain. Three other salads are also on offer – a boon for passengers seeking something fresh.
The hot food, on the other hand, could use improving. I find the spinach tortellini bland and stodgy, and the curried lentil shepherd's pie doesn't sing either (though admittedly the world's best shepherd's pie would leave me cold). Thankfully, the silken butter chicken with coriander rice saves the day, with its mildly-spiced gravy coating tender chicken pieces. Overall, though, I'd definitely rate the cold dishes above the hot.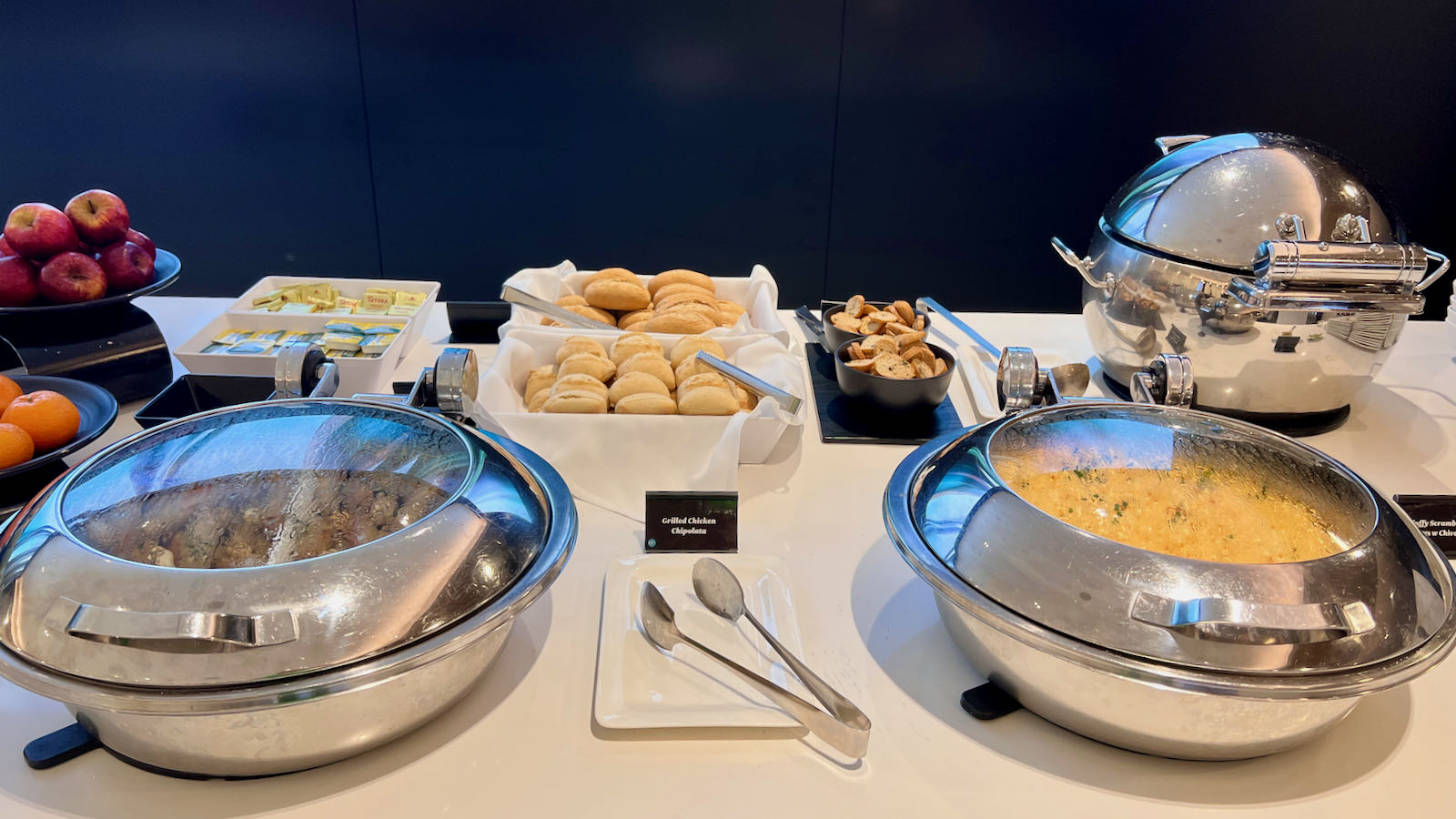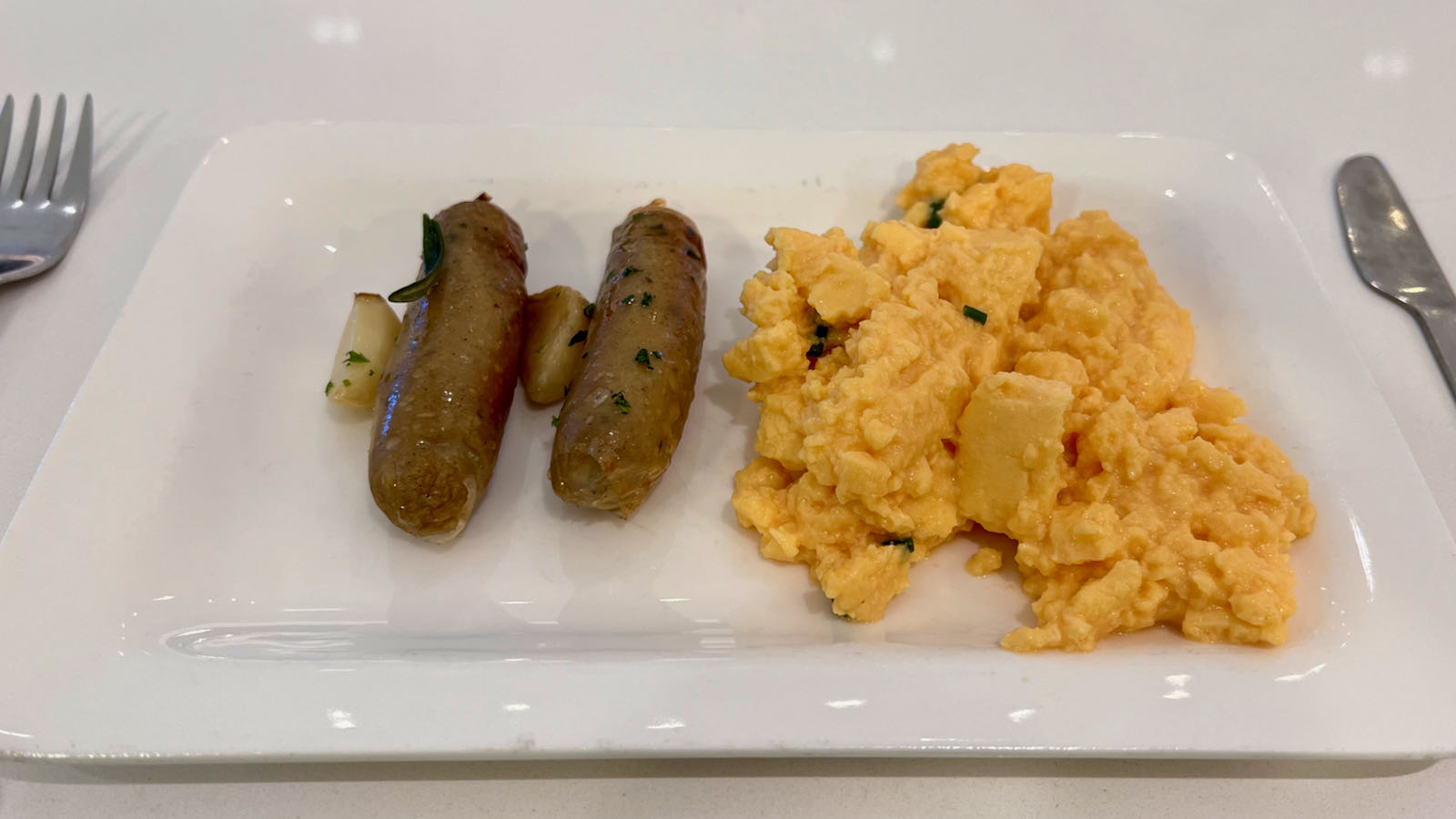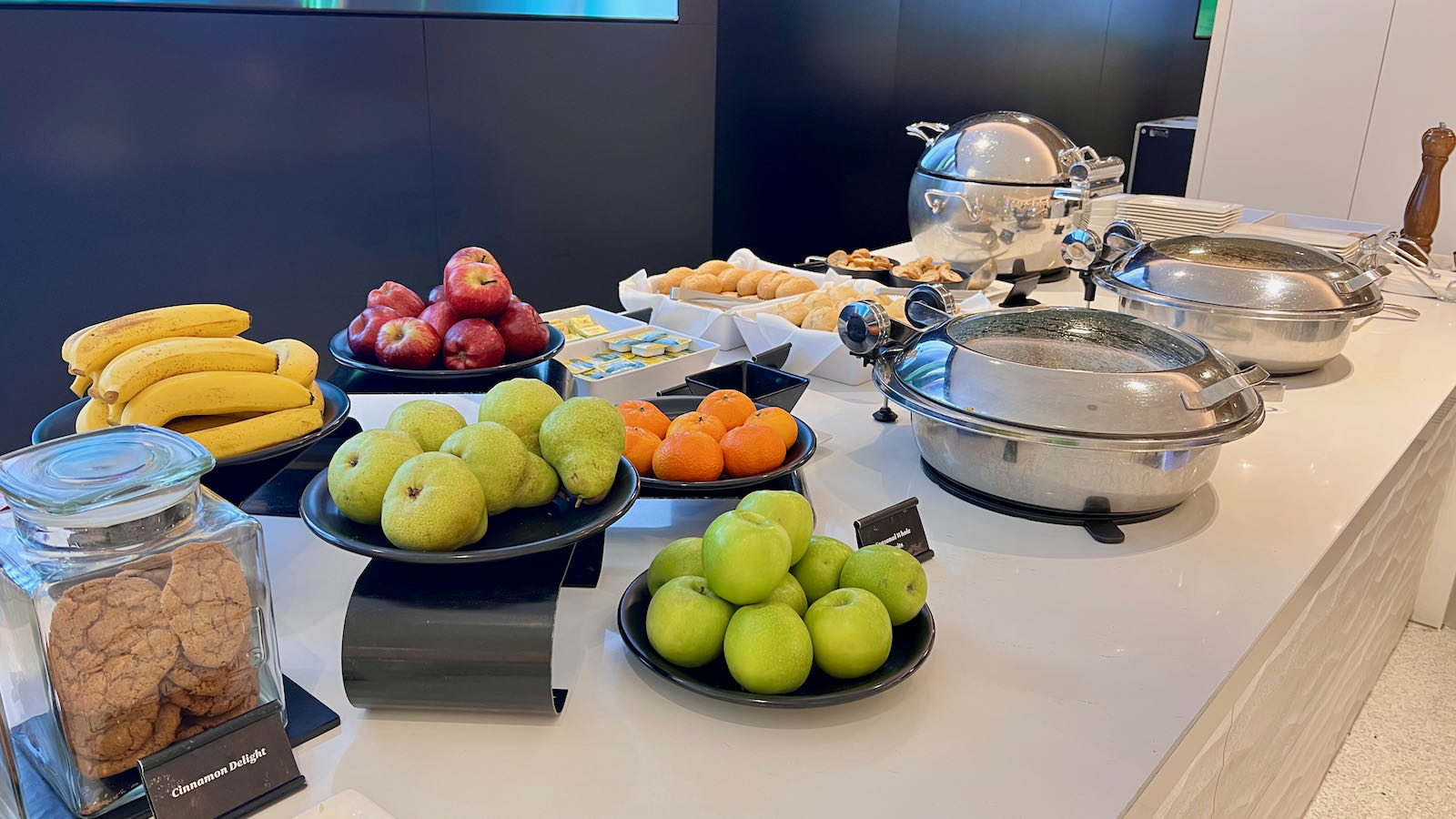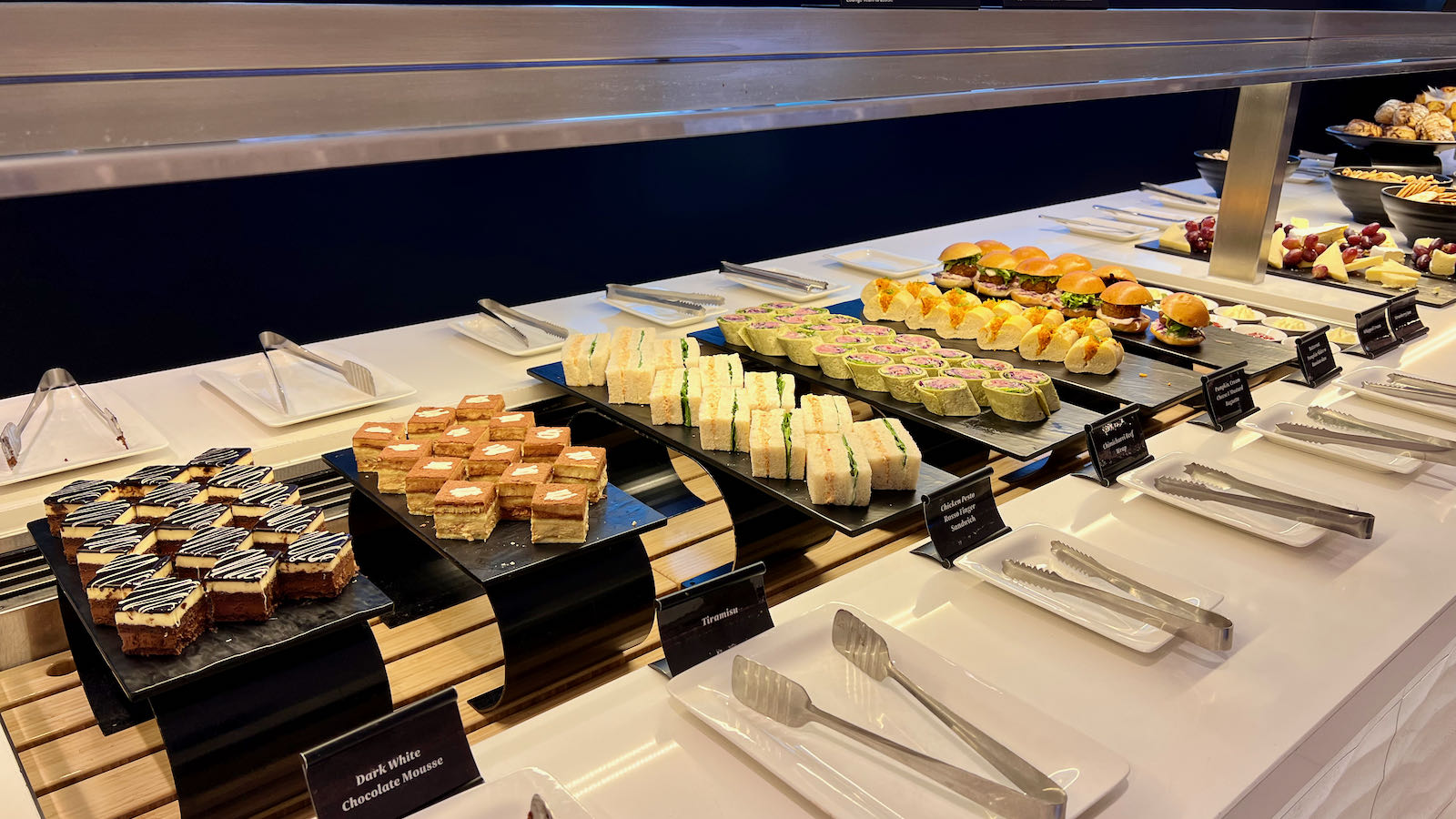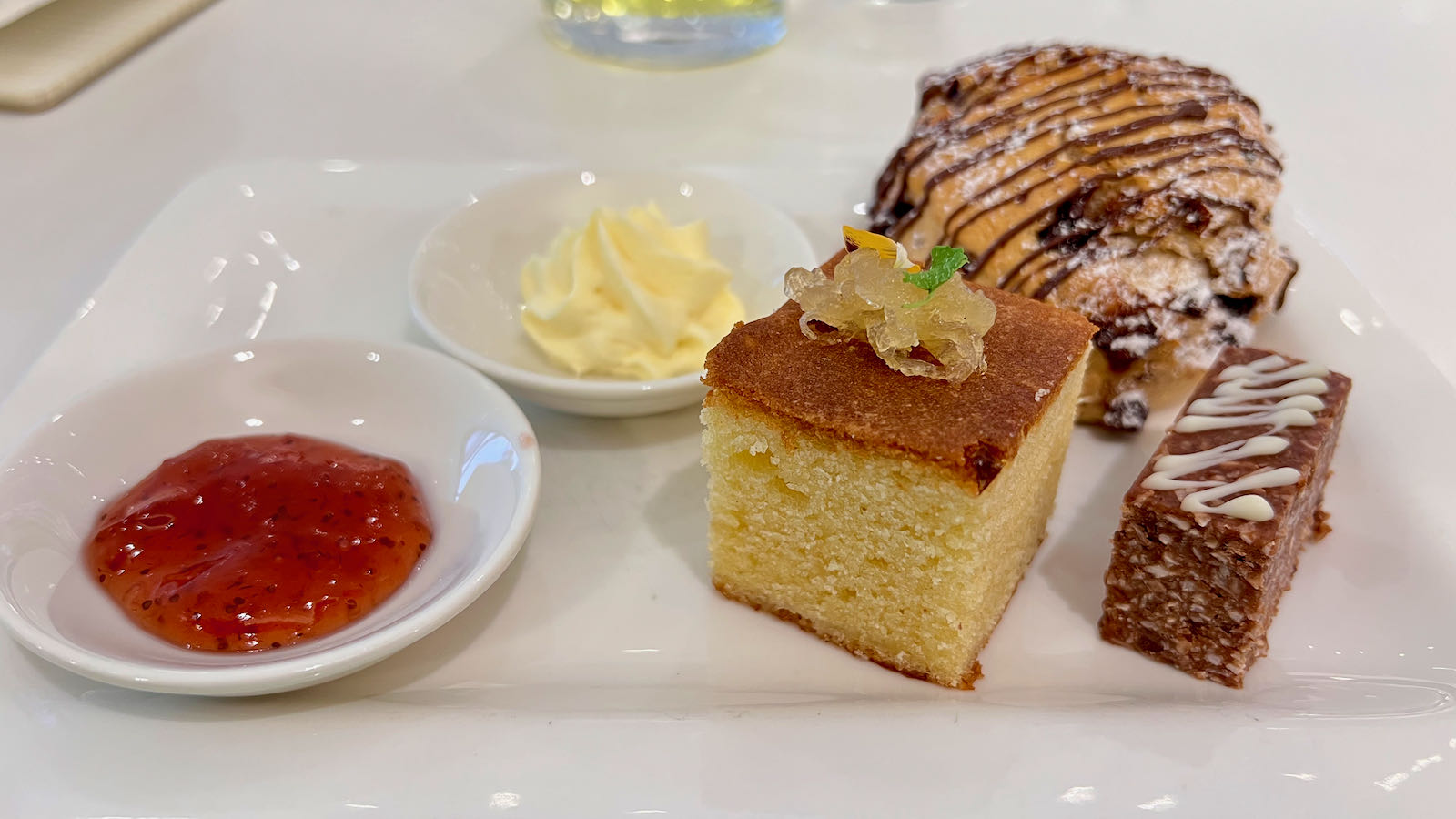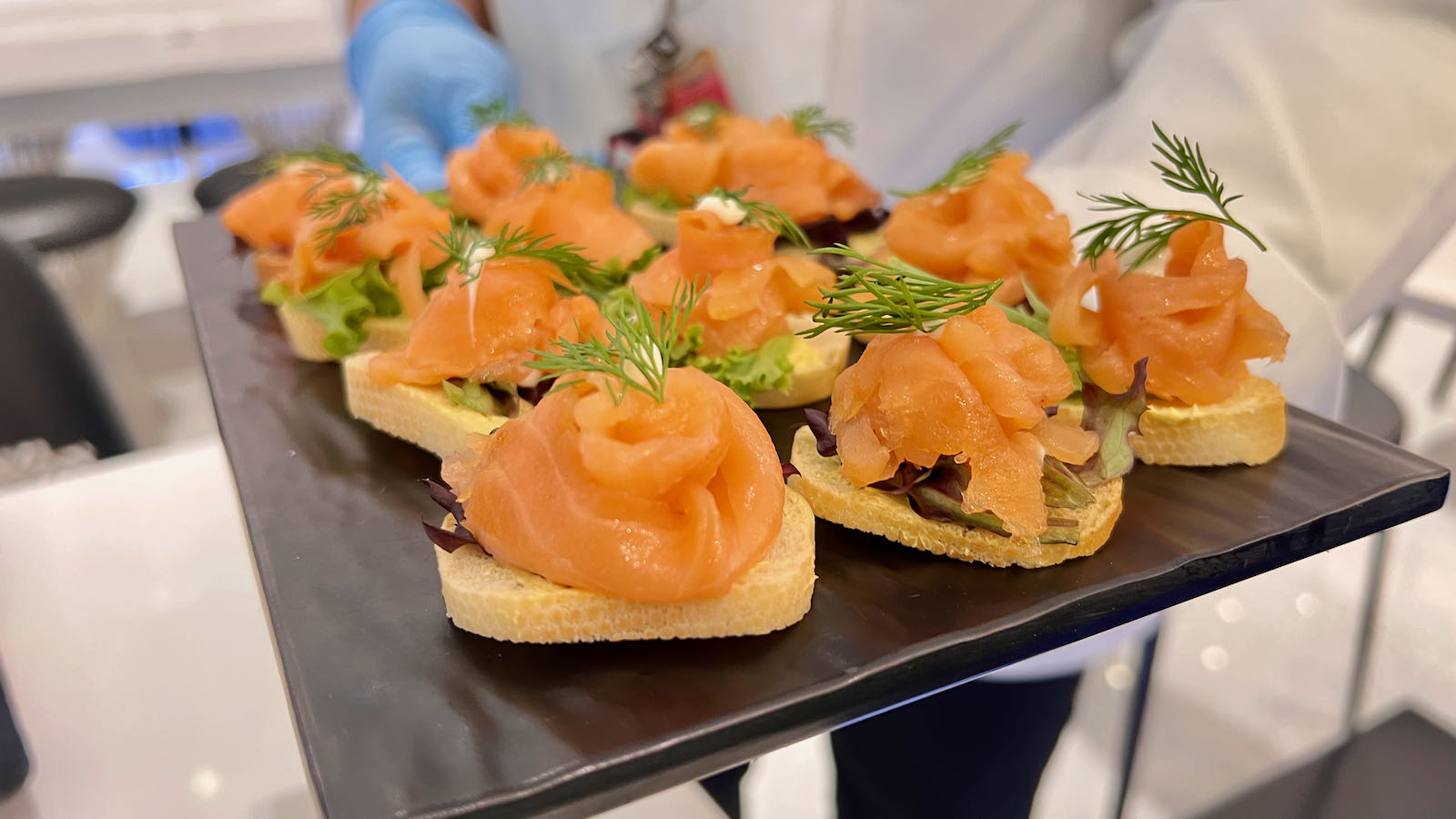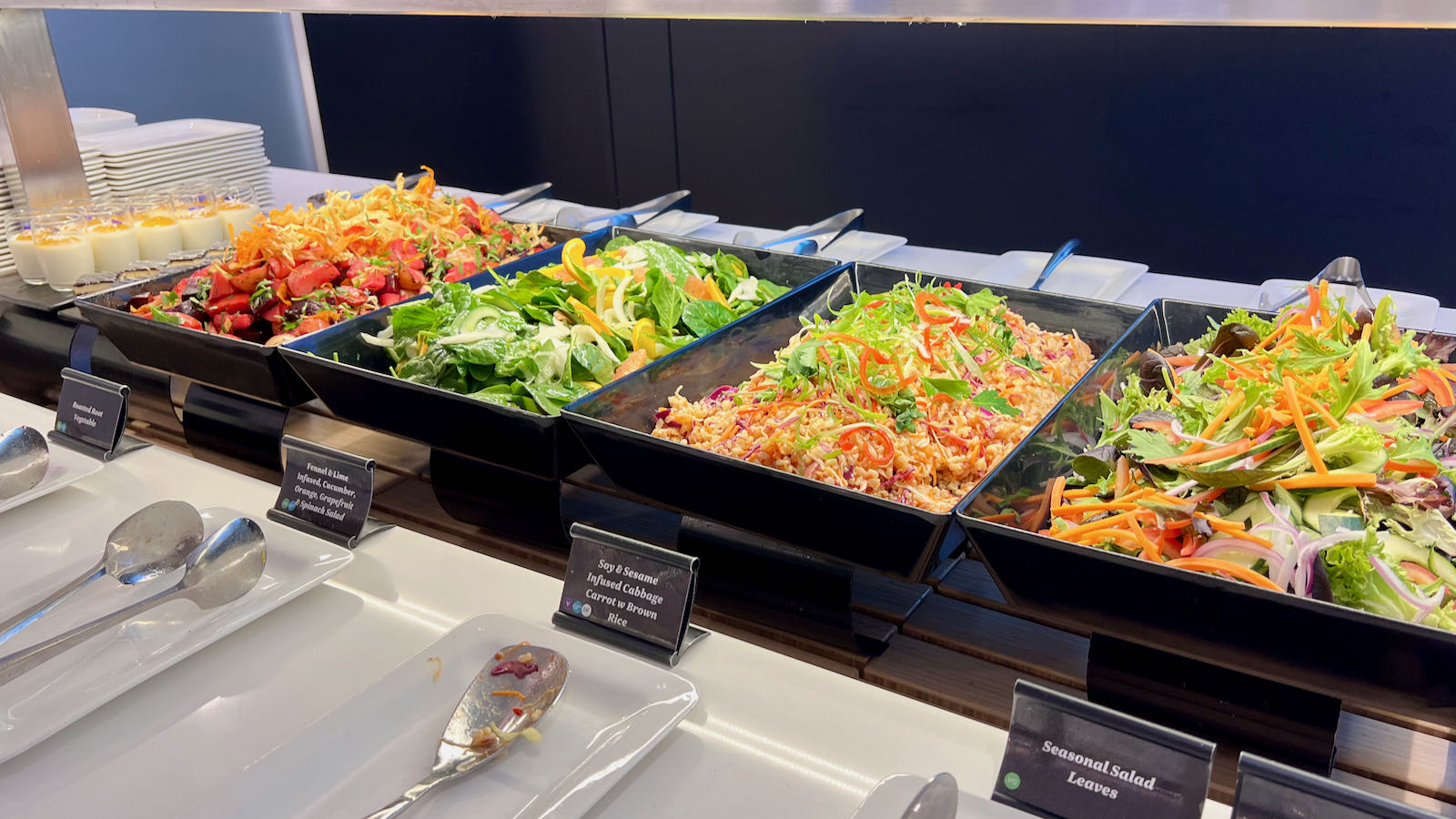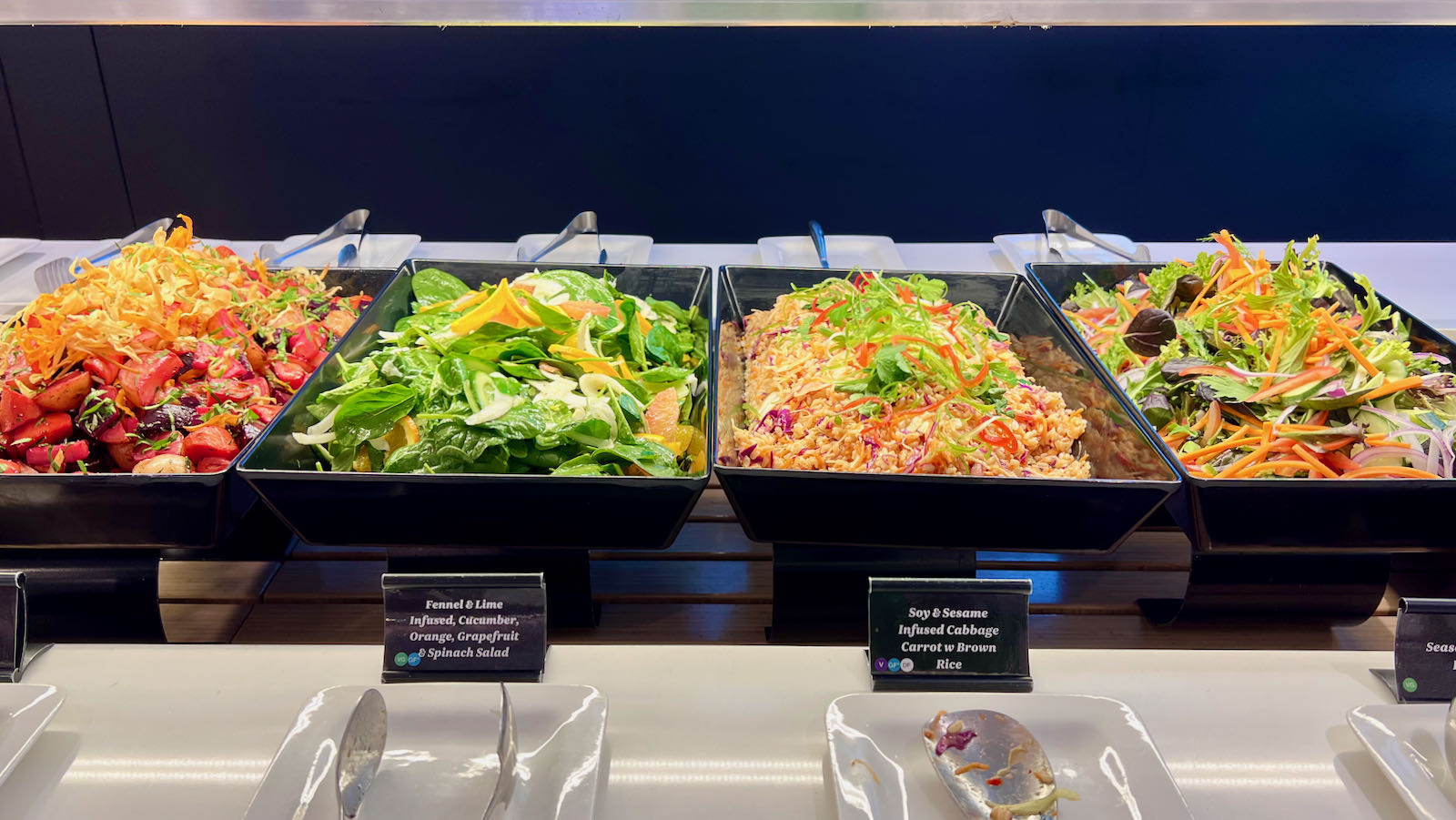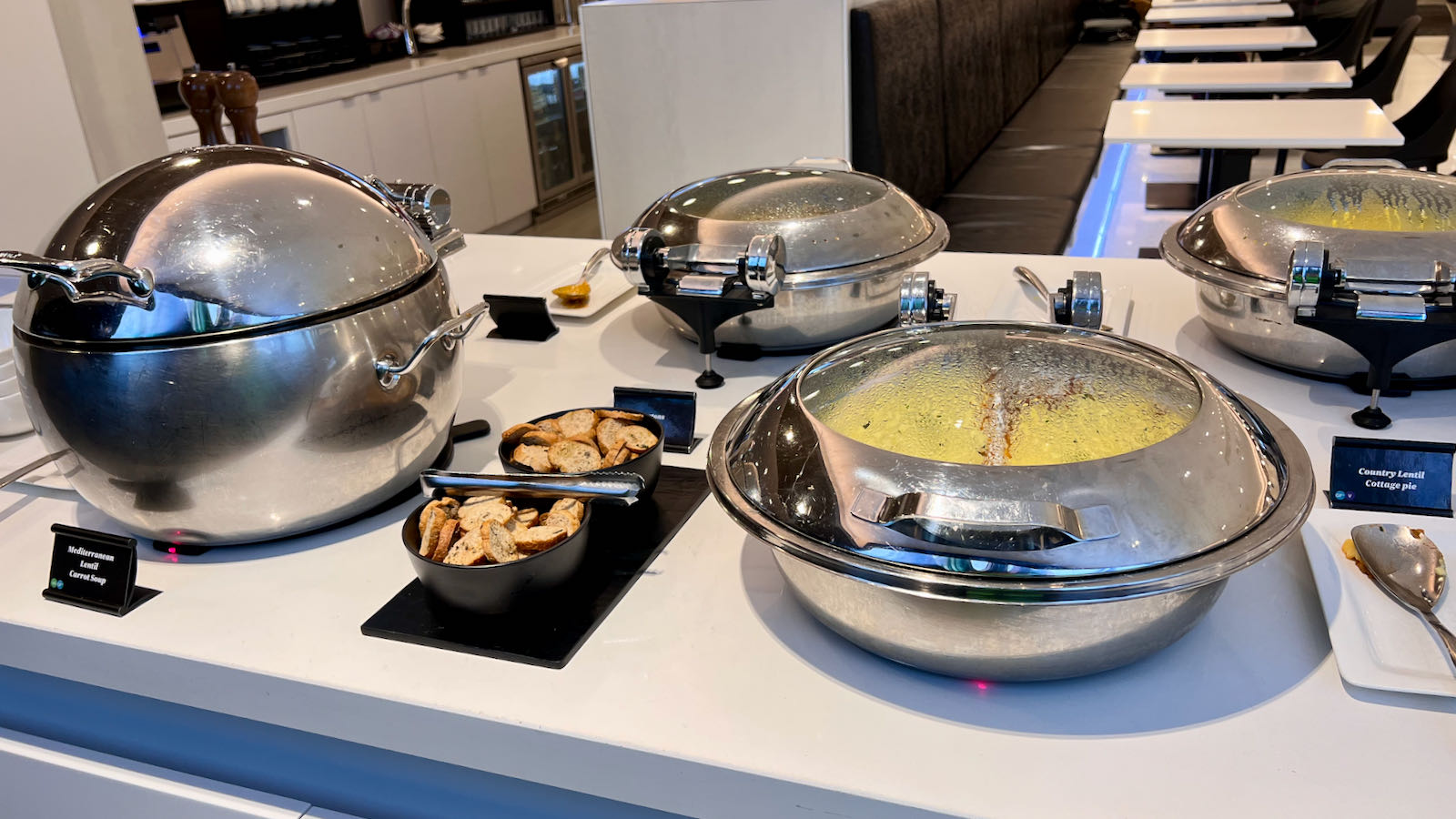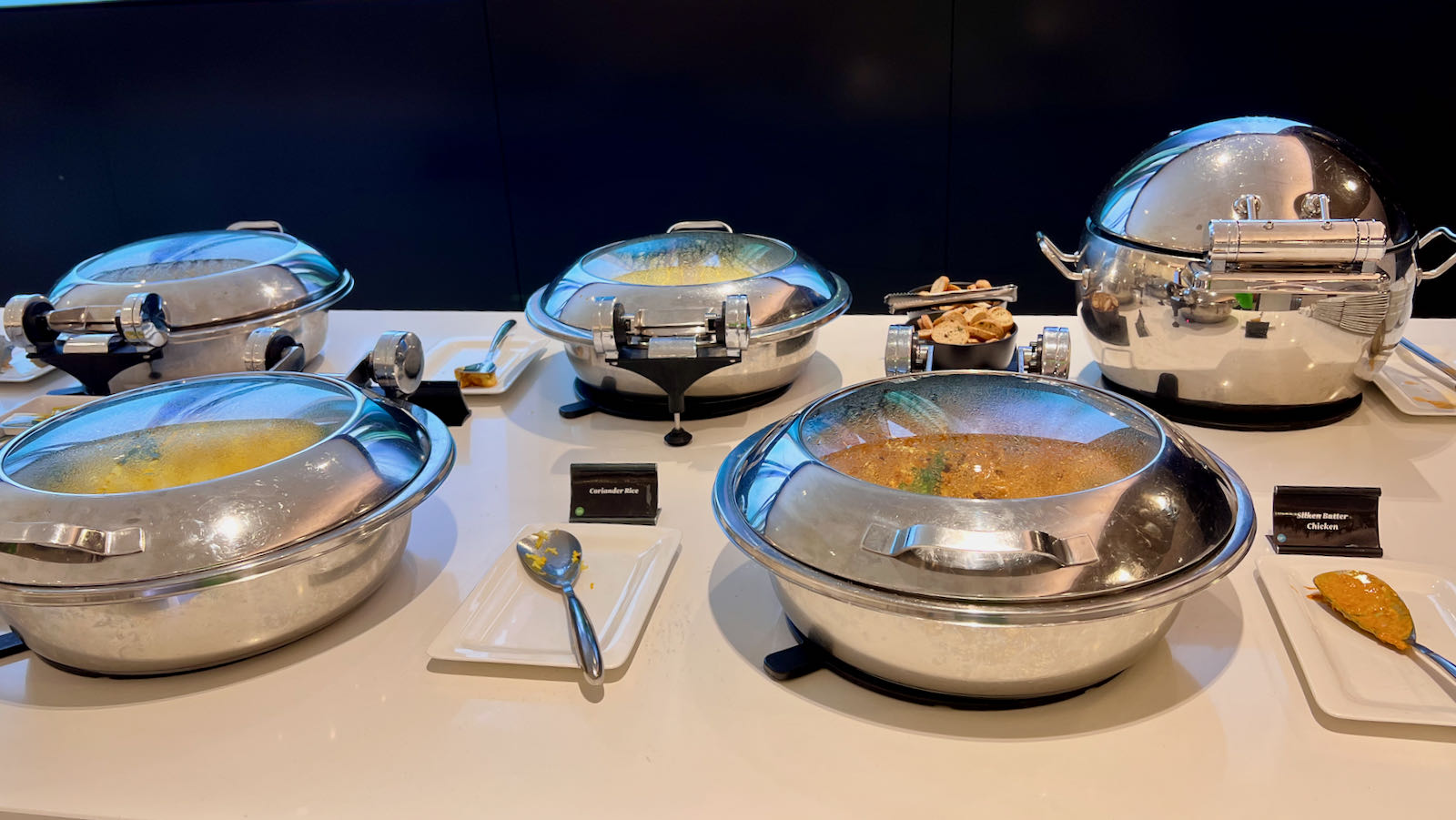 Drinks
When I arrive at Melbourne Airport I'm so desperate for a second coffee I'd gladly sell my favourite jeans. As a travel writer, I've been surprised and frankly disappointed to discover few Business lounges around the globe with barista coffee on offer – even in some of the world's best.
I'm expecting a self-serve machine in the Air New Zealand lounge – an affront I simply can't handle this morning. But when I arrive at the lounge, I discover an impressive barista coffee station in the middle, backlit by a sky-blue digital artwork that speaks to me almost like a religious vision. Staff will happily deliver your caffeine of choice to your table, and my decaf piccolo arrives promptly with a smile.
In terms of the Surprise and Delight offering, I can't pass up the 'Fruit Schnapps' cocktail, despite my watch reading just 10:50 am. With a harmonious blend of vodka, apple juice and Midori that's not too sweet, and adorned with a crown of thinly-sliced apple, it looks as good as it tastes.
The New Zealand-focussed standard alcohol offering is rather good too. NZ pinot noirs in particular are a passion of mine, while their cold-climate chardonnay shouldn't be ignored either. (On the other hand, I choose to ignore the passionfruit-heavy sauvignon blancs). So I'm delighted to see a range of great local wines on offer.
It's fair to say my palate has been around the block. But the Dulcet sparkling – made in the French Méthode Traditionnelle – is very good. In fact, in a blind tasting I'd be hard-pressed to distinguish it from actual Champagne. As I'd expect, the Vidal Reserve 2021 pinot noir is also excellent – savoury and spicy with hints of forest floor. (Forest floor, I hear you ask? Think soil and moss rather than bright red fruits, and absolutely more delicious than it sounds).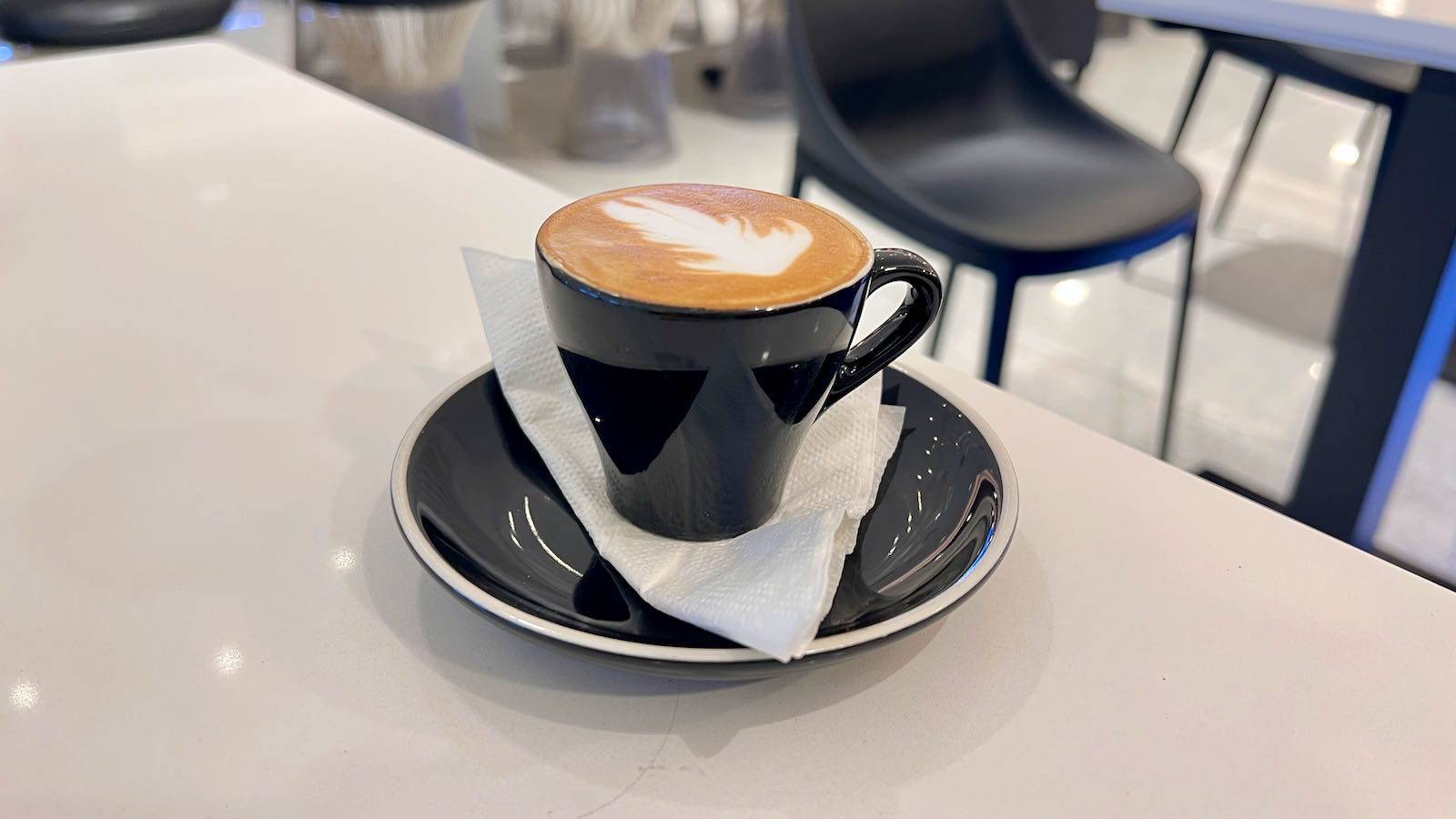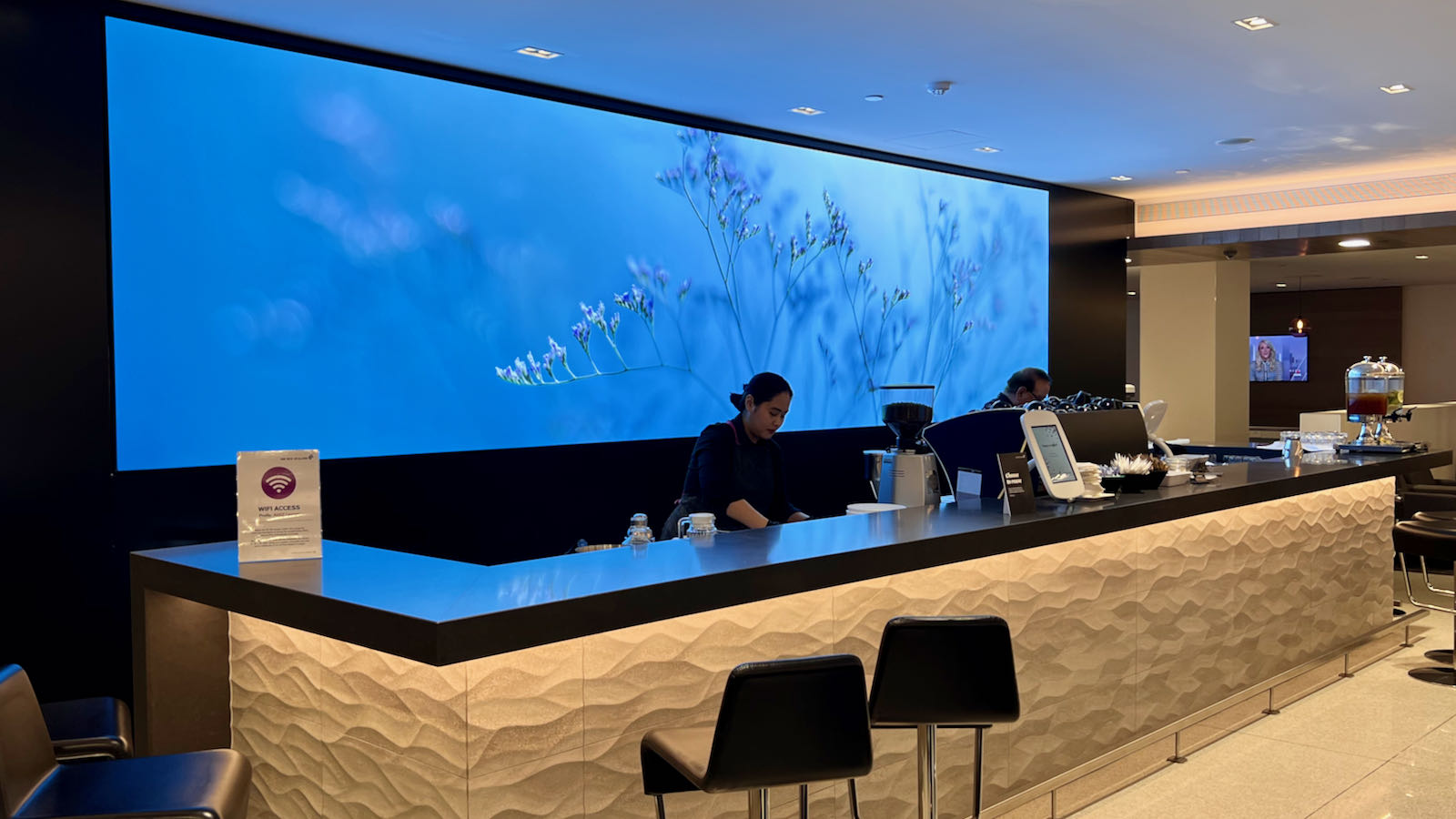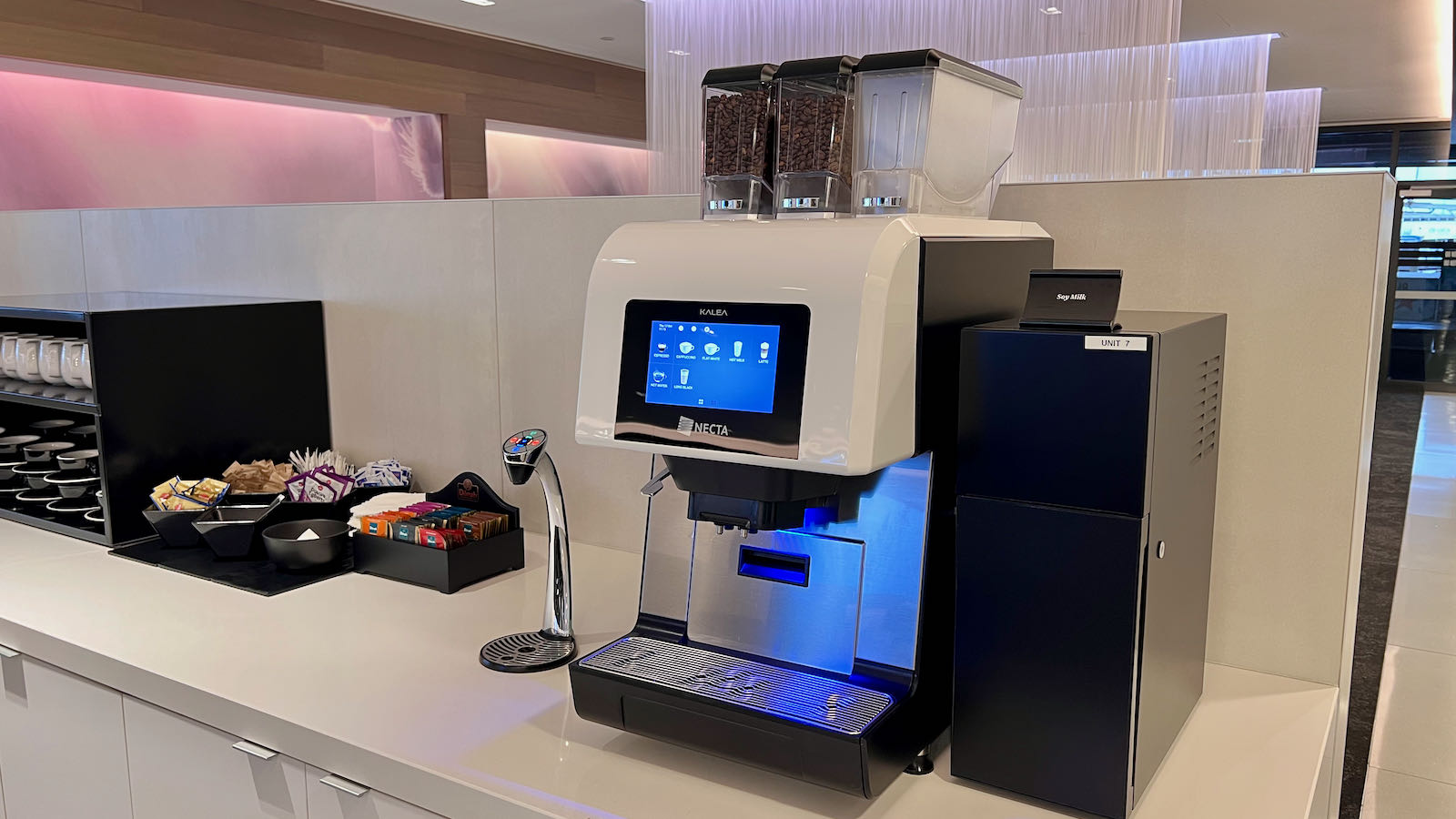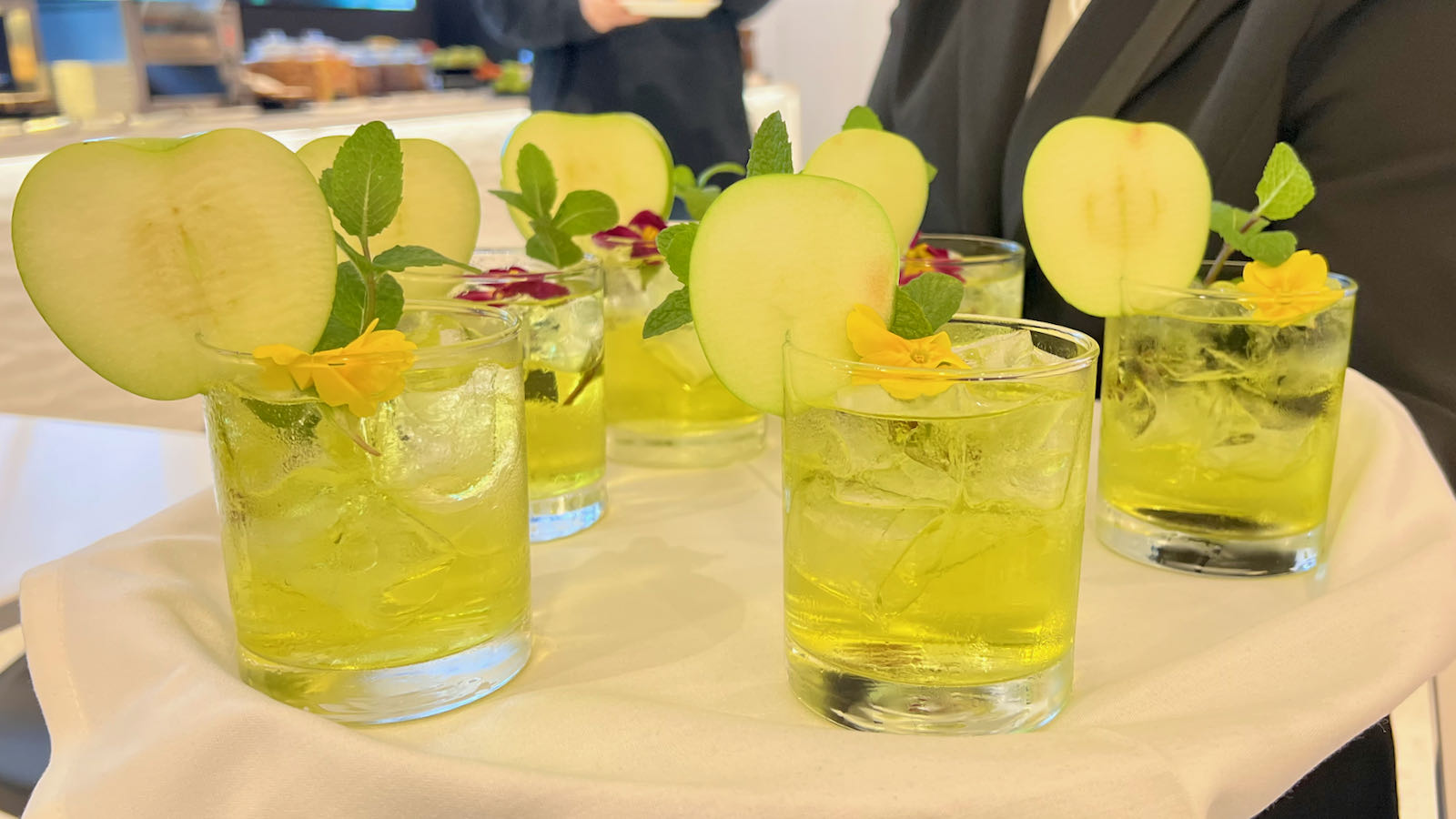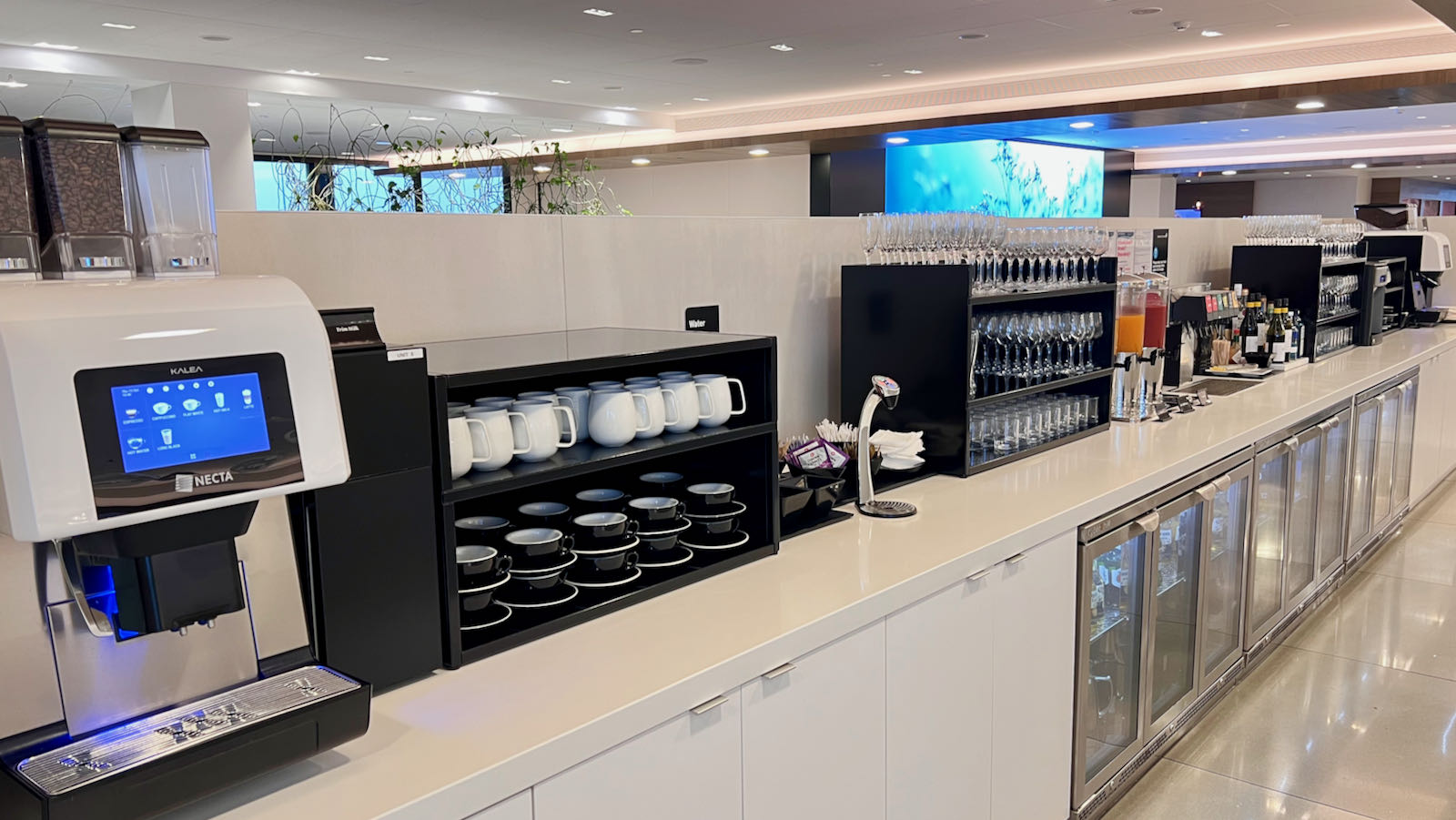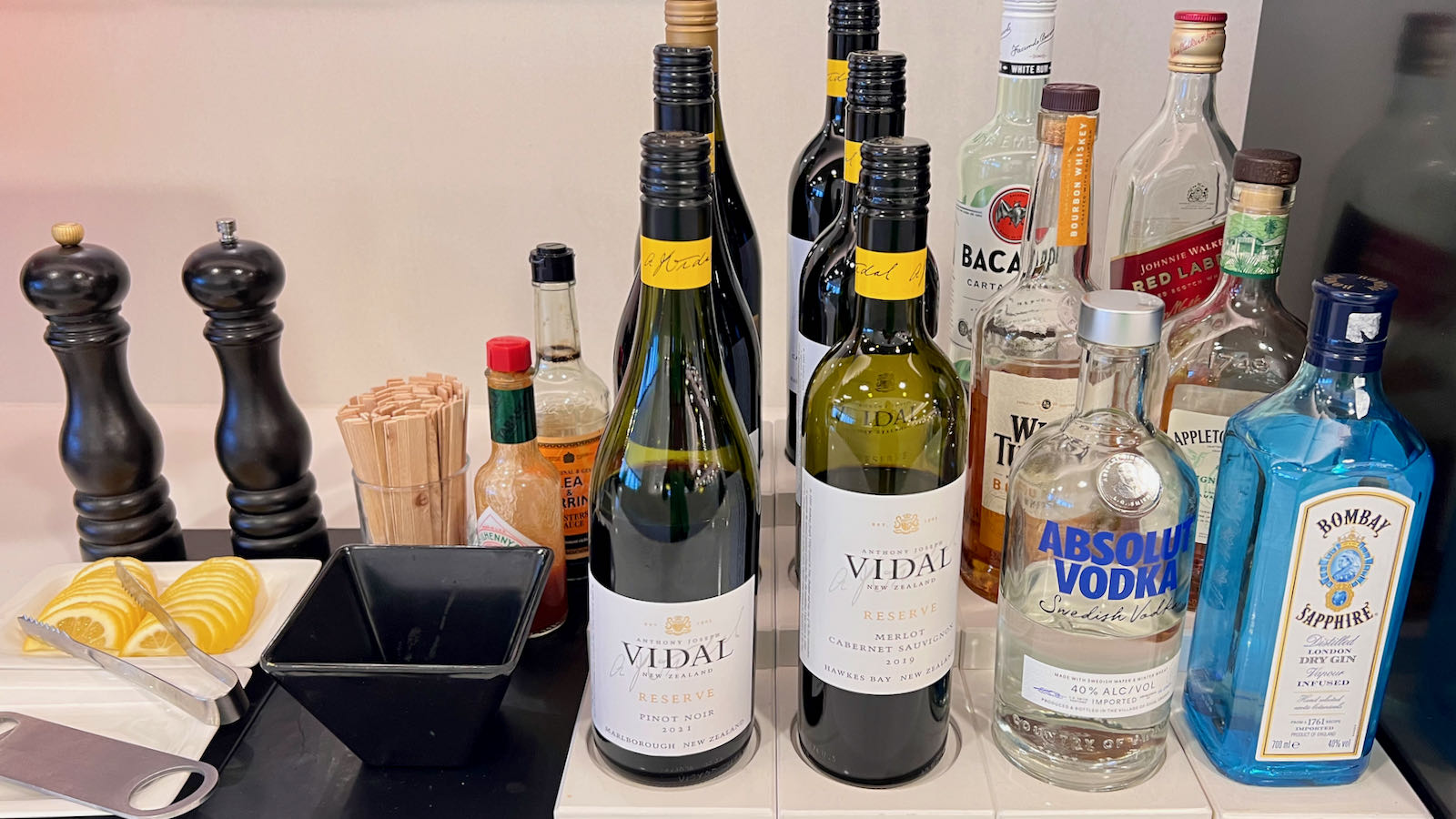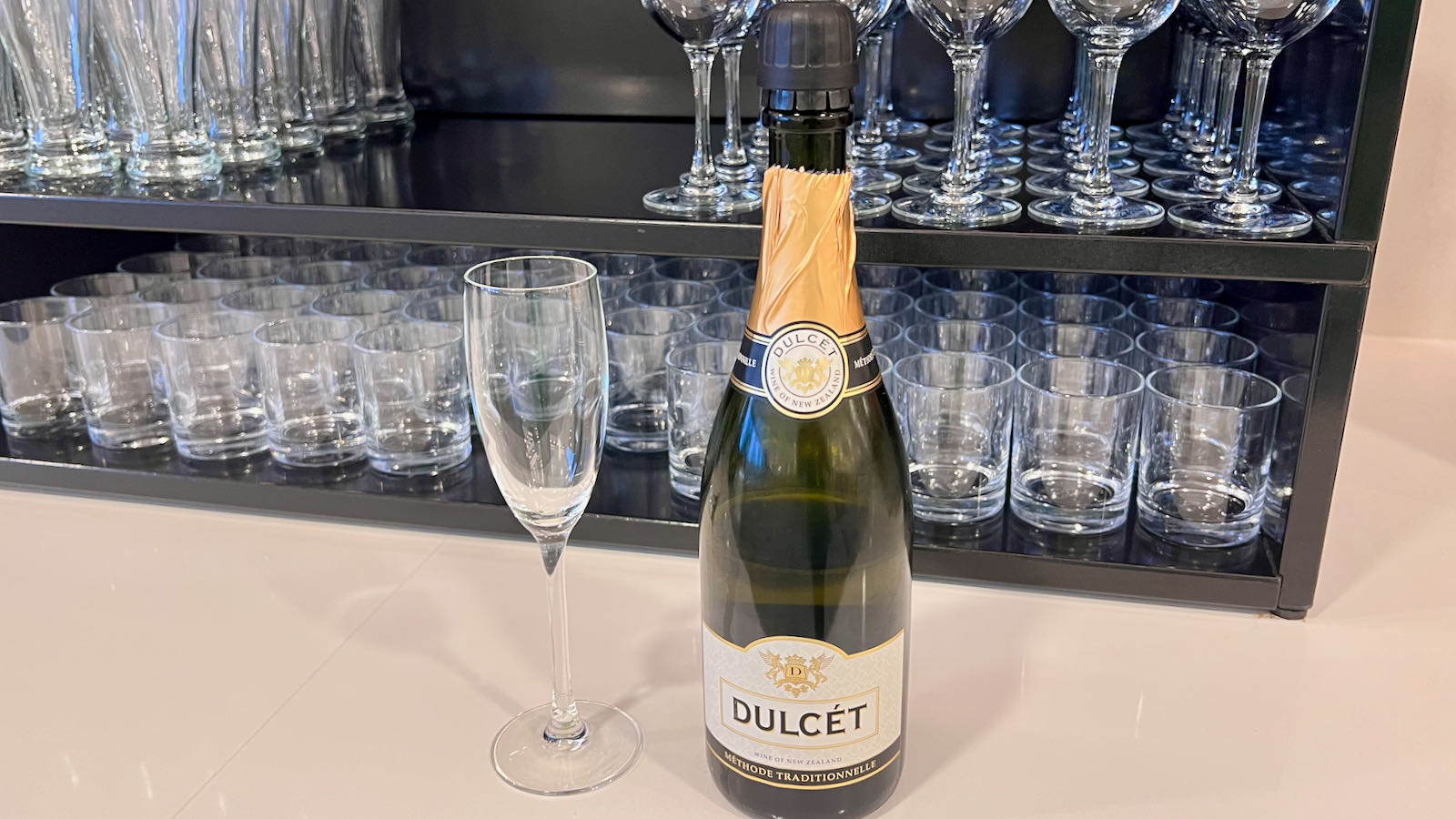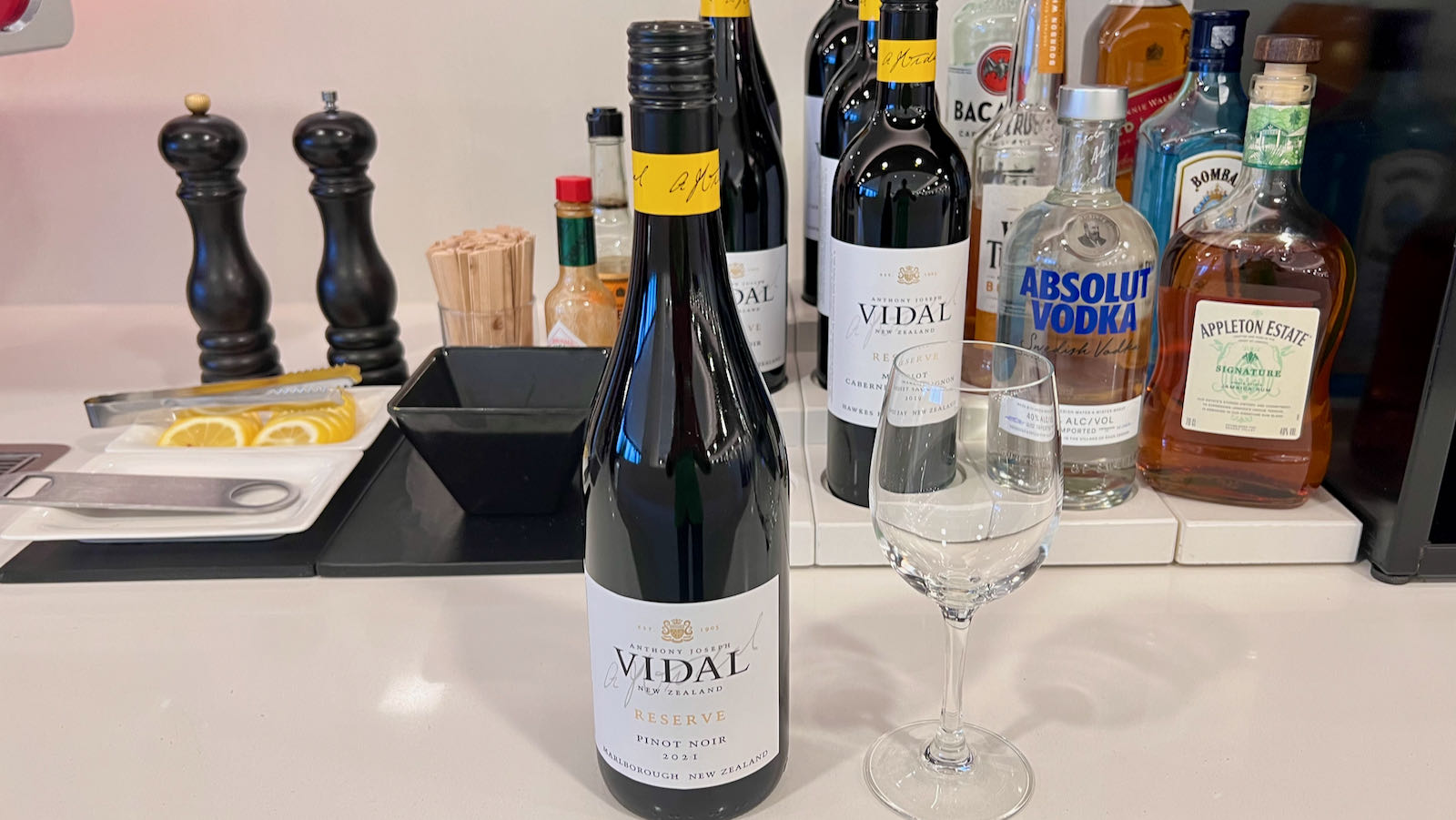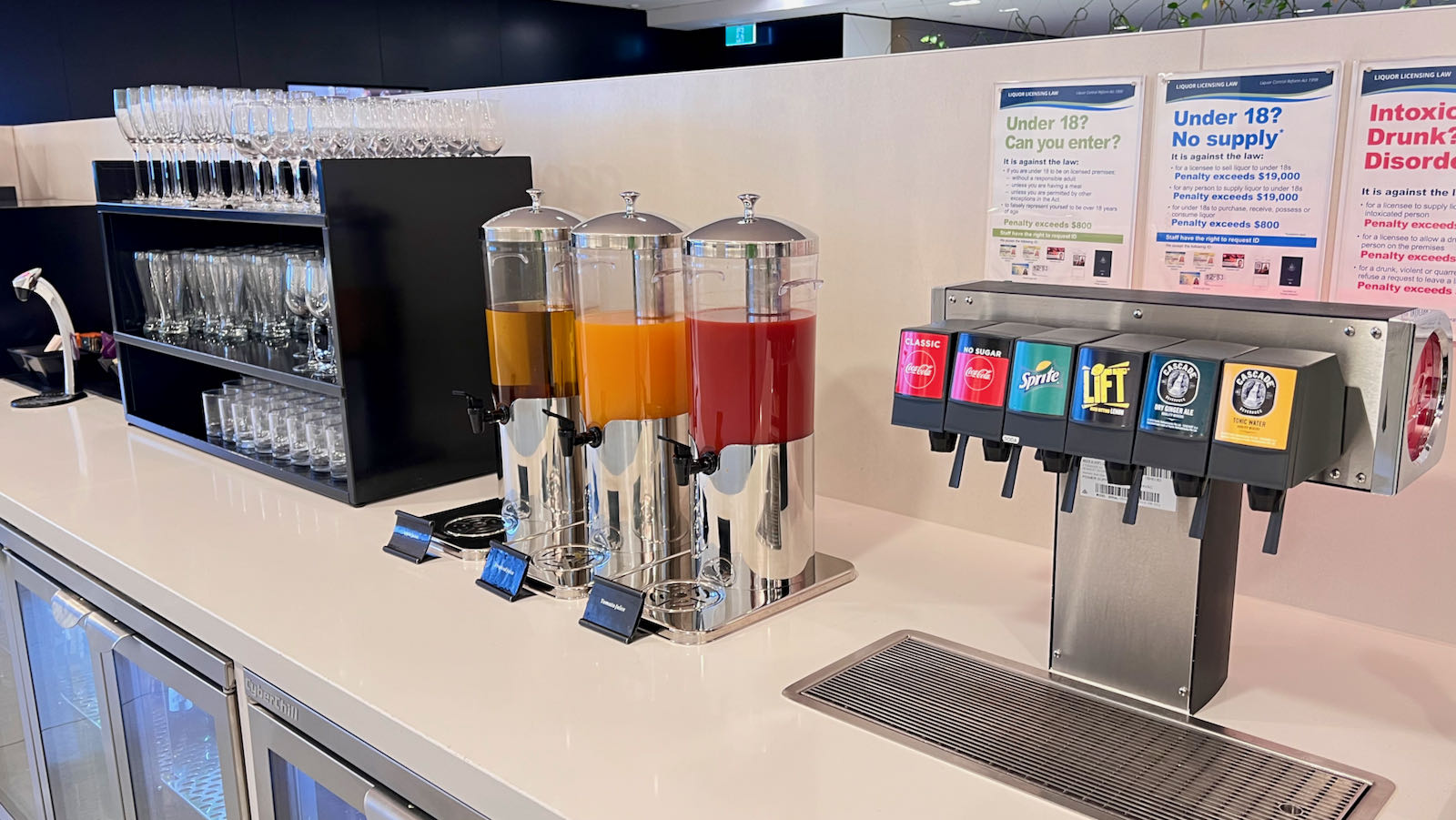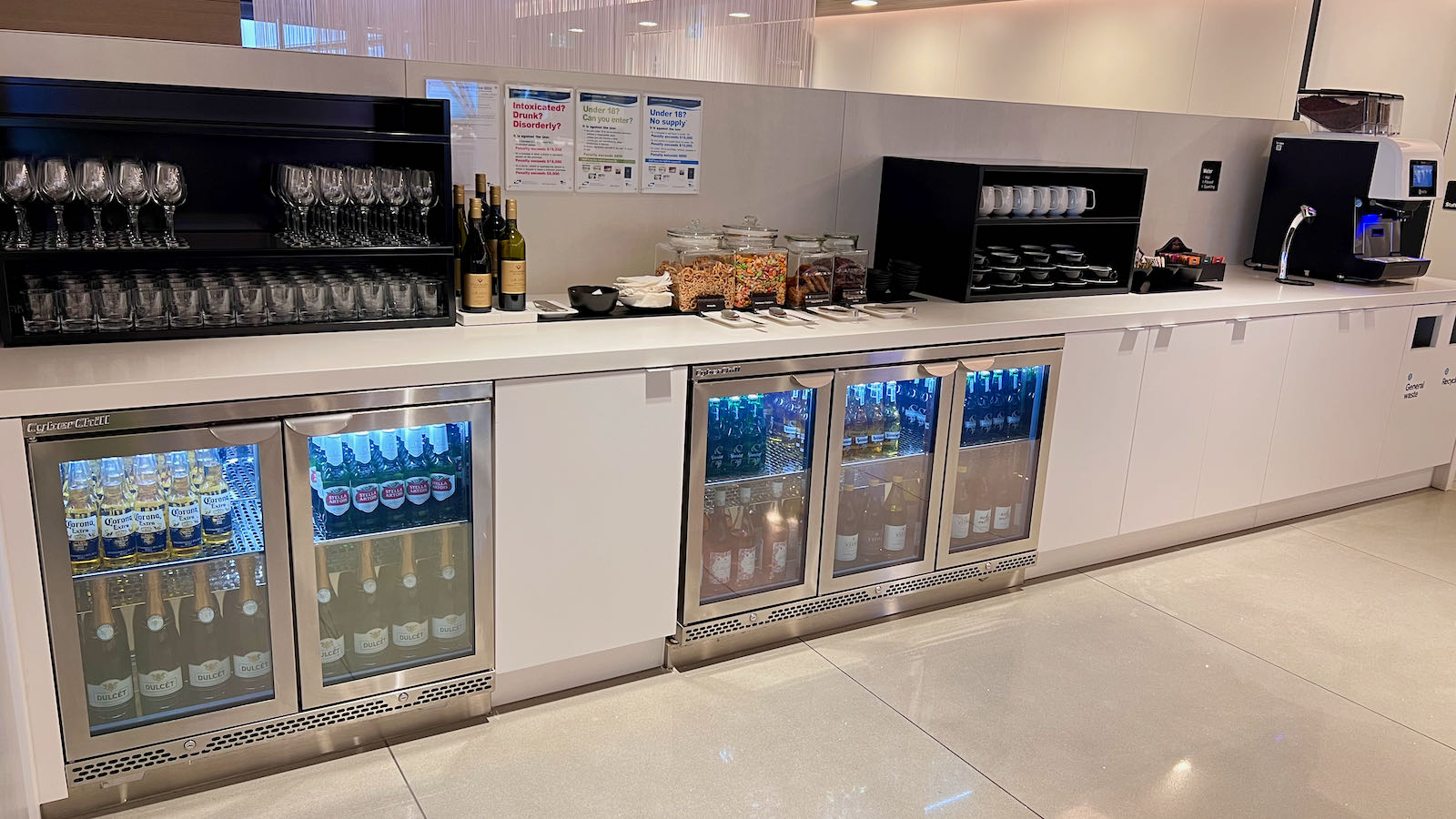 Accessing Air New Zealand's Melbourne Lounge
Happily, a wide variety of passengers can access the Air New Zealand Melbourne Lounge thanks to the Star Alliance partnership. Here's who makes the cut.
By Business Class or First Class ticket:

Passengers of Air New Zealand, as well as its Star Alliance partners. From Sydney, this includes Air Canada, Air China, Air India, All Nippon Airways (ANA), Asiana Airlines, Singapore Airlines, Thai Airways and United Airlines. Business/First Class passengers on Qatar Airways and Air Niugini also receive access.

By airline frequent flyer status:

Air New Zealand's VIP-tier Elite Priority One cardholders certainly won't be turned away…
Airpoints Gold and Elite members prior to Air New Zealand flights (+1 guest for Gold, +3 guests for Elite) or Star Alliance flights (+1 guest at either tier).
Airpoints Elite Partner members prior to Air New Zealand flights only (+1 guest).
Other Star Alliance Gold frequent flyers prior to Air New Zealand and Star Alliance flights (+1 guest).
Qatar Airways Privilege Club Gold and Platinum members prior to Qatar Airways flights only (+1 guest for Gold, +2 guests for Platinum).
Other oneworld Sapphire and Emerald frequent flyers prior to Qatar Airways flights only (+1 guest).
Virgin Australia Velocity Gold, Platinum and Beyond members departing on Qatar Airways flights only (+1 guest).
Air Niugini Executive Club Gold members prior to Air Niugini flights only (+1 guest).

By paid lounge membership:

Air Canada Maple Leaf Club (Worldwide) and United Club members departing on a Star Alliance flight (+1 guest).
Air New Zealand Koru members prior to Air New Zealand flights only (+1 guest, or +2 guests when also holding a Koru Extra Guest card).
The Air New Zealand Lounge doesn't offer paid access, and third-party cards like Priority Pass aren't accepted.
Summing up
There's nothing like a pleasant surprise in life, and Melbourne's Air New Zealand Lounge is just that. I'm genuinely impressed by the all-round offering, from the service and locally-inspired decor to the alcohol selection and legendary shower suites. I've already sung the praises of the barista coffee (see the two paragraphs above!), so you know my stance here. And despite the spaciousness of the lounge, five clearly defined areas lend a feeling of intimacy.
In terms of the Surprise and Delight service, I find it utterly endearing – a treat that will draw a smile from the most seasoned of travellers. Because who doesn't love a beautifully-presented and perfectly-balanced cocktail with a wee canape delivered to your table, whatever the hour?
On the food front, some dishes sing in harmony, while others need to have their texture and taste reassessed. Dry scones and bland pasta lower the tone, with the cold buffet more reliable than the hot. I'd also like to see another workbench or two, given the only places for serious laptop work are in the dining area itself.
Overall, though, I enjoy my time here immensely. When you can't help lecturing your nearest and dearest on a lounge's merits, you know you're onto a good thing.
Article originally written by Nelson Yap. Antonia Strakosch accessed the lounge as a guest of Air New Zealand.
Air New Zealand International Lounge, Melbourne
was last modified:
November 28th, 2023
by