If you have a decent KrisFlyer balance or credit card points that can be transferred to KrisFlyer, then 100,000 KrisFlyer miles can get you far.
In this guide, I outline some of the best-value redemptions when it comes to using KrisFlyer miles, with most for Singapore Airlines' own flights.
Remember, you can transfer your Velocity Points over to KrisFlyer if you wish, but note that they will lose some of their value in the process.
1. Singapore Airlines Suites Class to Singapore for 85,000 miles one-way
Singapore Airlines Suites Class is one of the best First Class products in the world. It's available on routes serviced by the Airbus A380.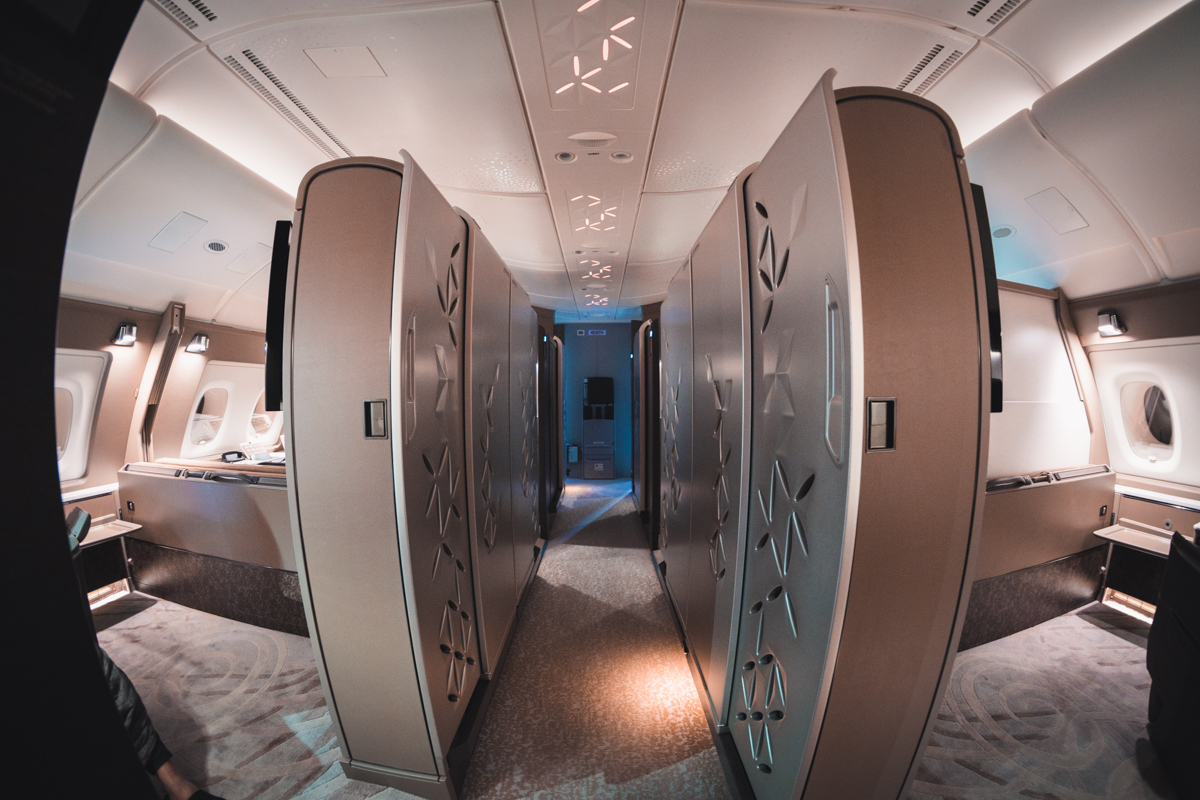 You'll enjoy excellent customer service, delicious food and a wide beverage selection, including Dom Pérignon and Krug. The lie-flat bed turn-down service is with Givenchy linens…swoon.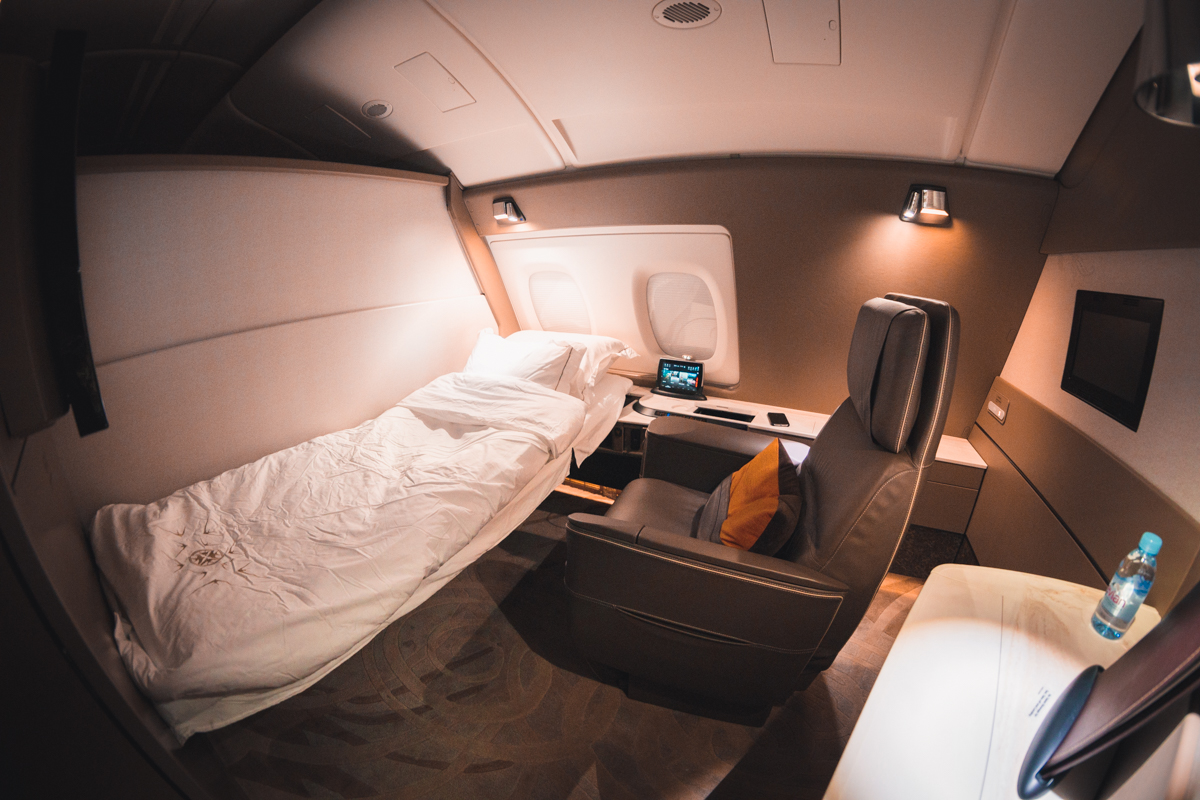 There are two versions of Suites Class, with Sydney being the first route for the updated version. If you can find award space, you can book this redemption for 85,000 miles + under $100 taxes from Sydney.
The older version is still luxurious if a little dated and flies from Melbourne for the same price.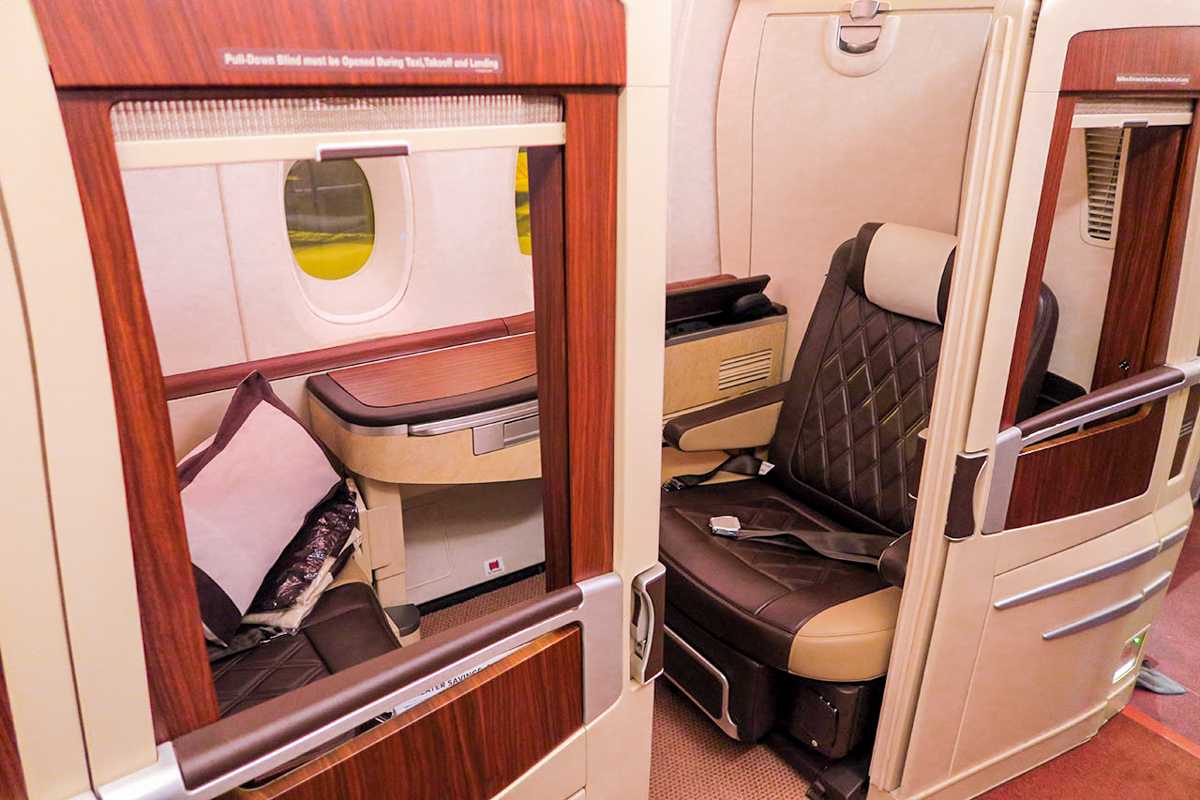 Read more: our guide to how to use points to book Singapore Airlines Suites Class
2. Singapore Airlines Business Class to Southeast Asia from 36,500 miles one-way
Singapore Airlines is Australia's second-largest international carrier (after Emirates). As of 2020, all of its flights between its hub at Changi and Sydney, Melbourne, Brisbane, Perth, Adelaide and Canberra are on lie-flat seats.
It's a bit confusing to decipher which product you'll get, but depending on the route, you could get the latest A380 seat flying from Sydney: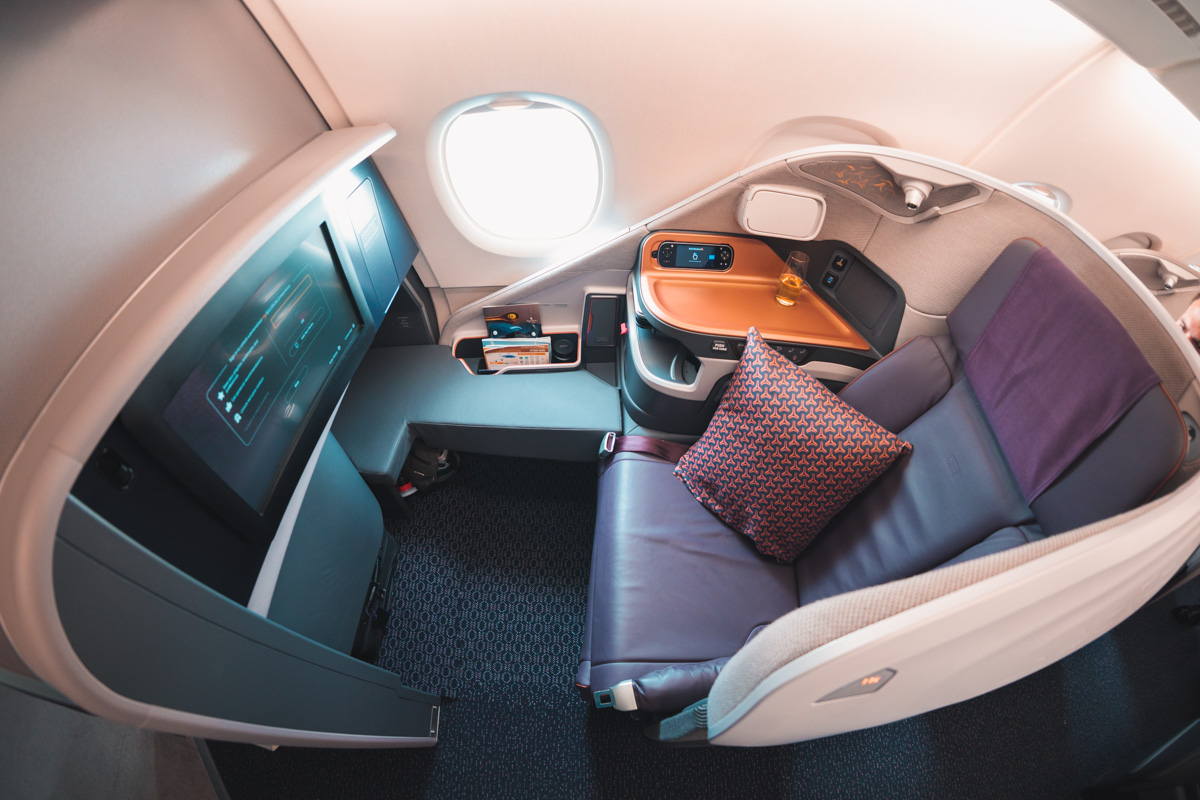 the second-generation long-haul A350/777-300ER product on East Coast routes: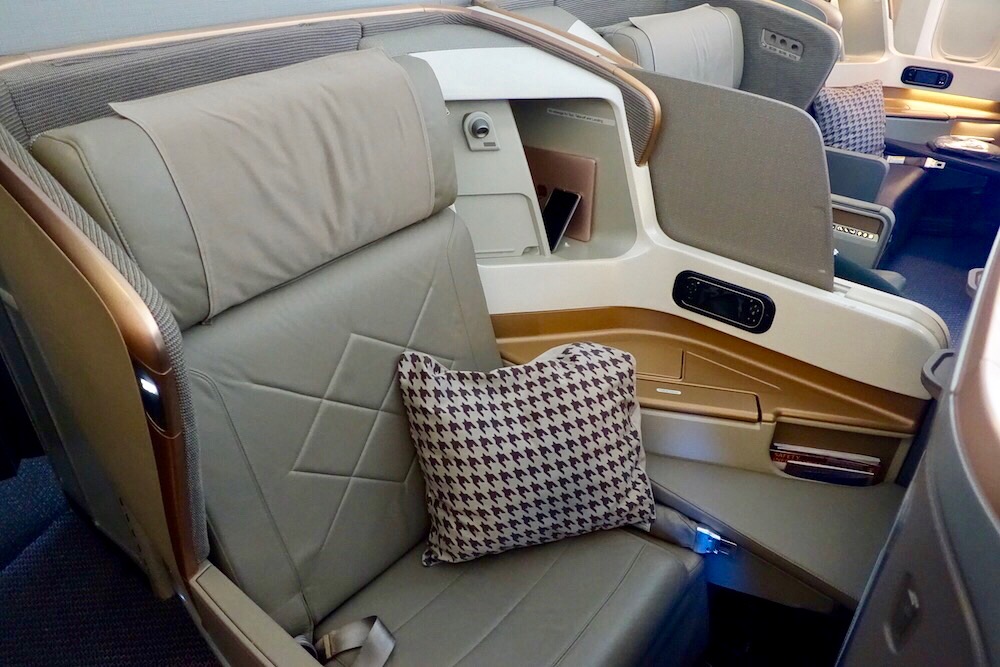 or the regional 787/A350 Business Class version, flying from Brisbane, Perth and Adelaide.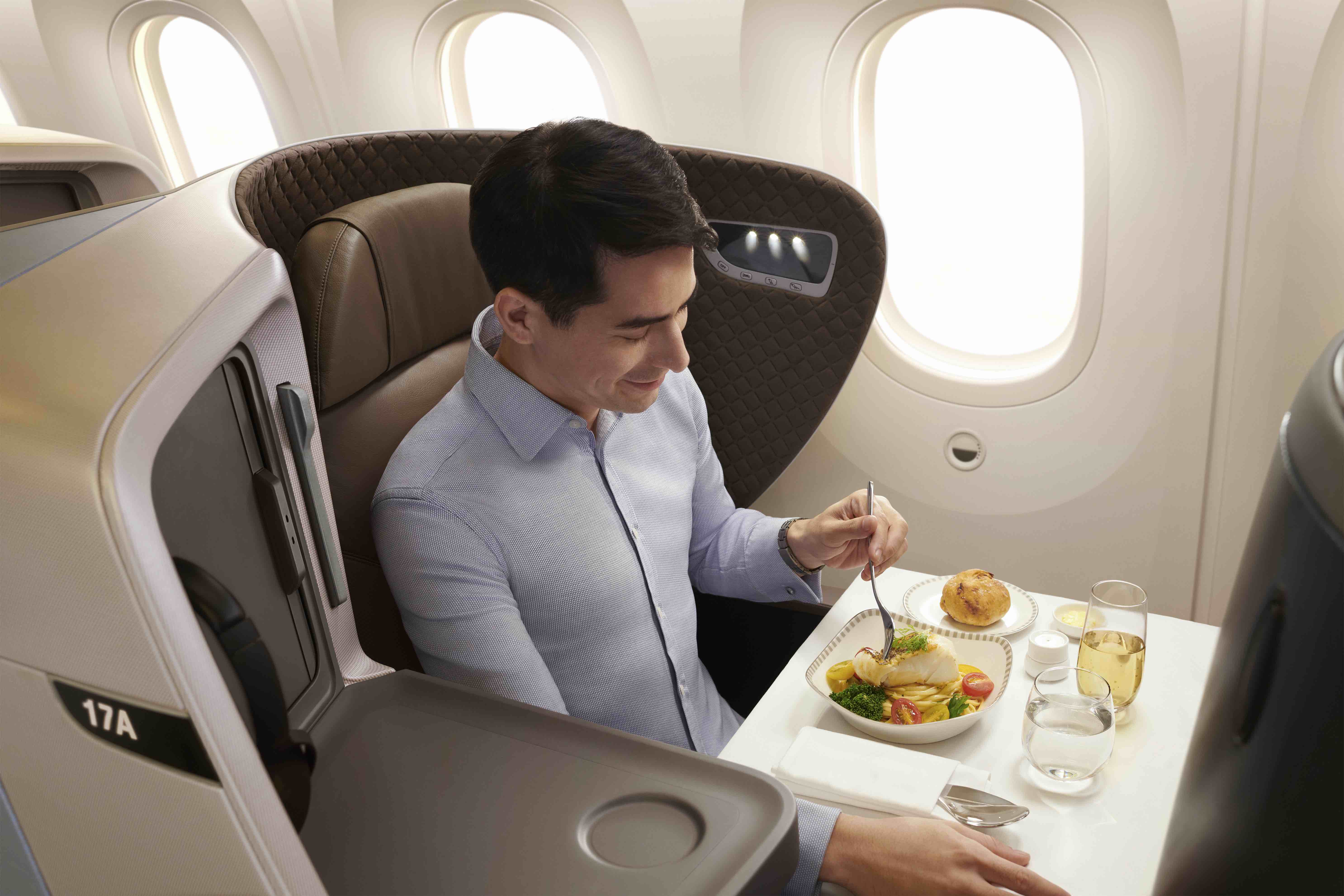 Singapore Airlines has consistently excellent customer service, so you'll be well taken care of.
Read more: our guide to redeeming points on Singapore Airlines' 787/A350 aircraft
3. Get a free or cheap stopover
One of our favourite things about KrisFlyer is that you can get a free stopover on roundtrip Saver awards. Or, if redeeming a one-way award, you can just purchase stopovers for just US$100 each.
Your stopover options currently include:
Read more: how to maximise KrisFlyer redemptions by using free or additional stopovers
4. Singapore Airlines Premium Economy Class to Europe or the US from 70,000 miles one-way
Singapore Airlines offers comfortable seats and excellent food options, making it a good choice for long-haul travel. Plus, there are no fuel surcharges applied to redemptions on Singapore Airlines flights through KrisFlyer.
With a Premium Economy ticket, you'll get a reclining seat, and priority check-in and boarding. You'll also get the opportunity to Book The Cook. All of this without the price tag of a Business Class flight.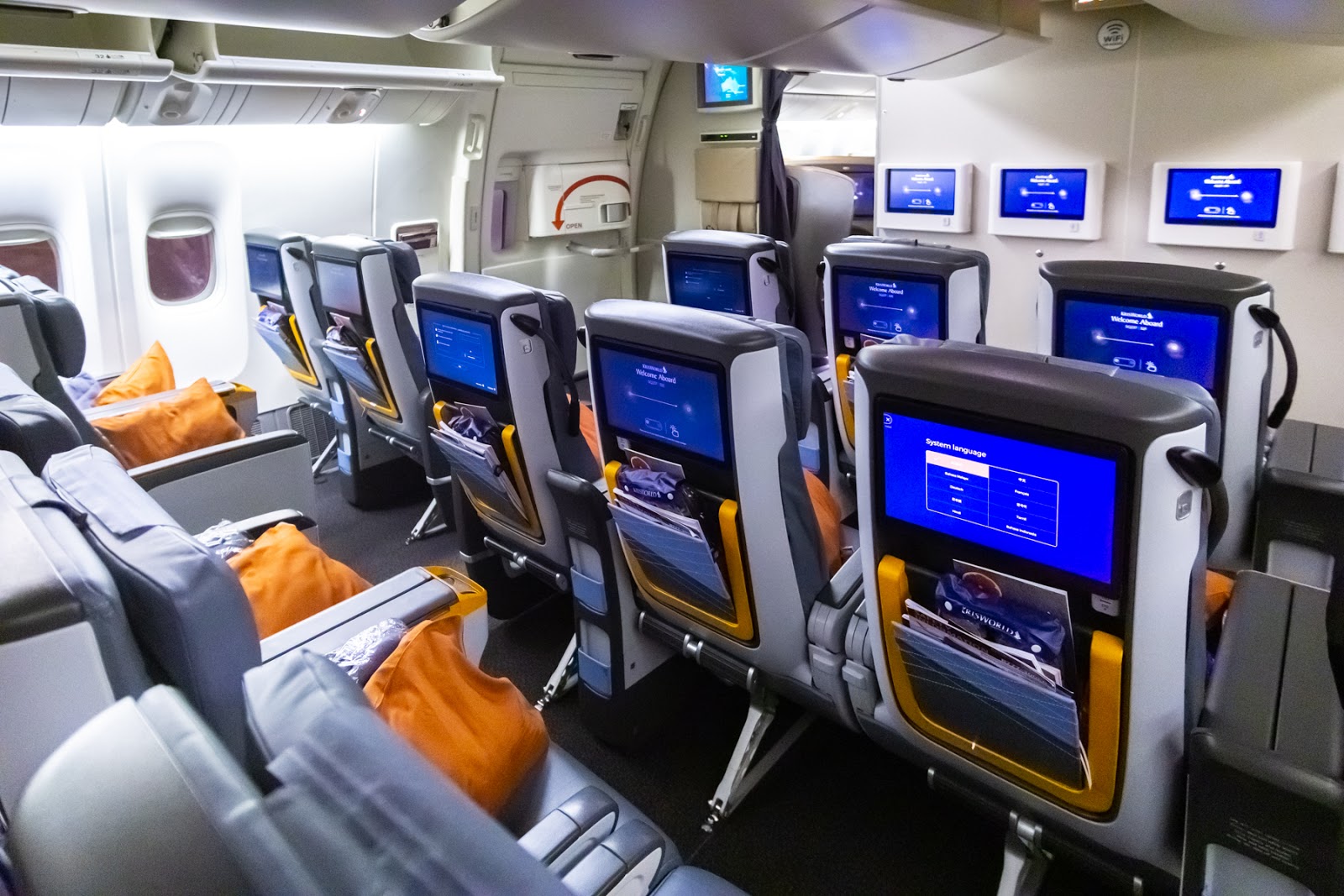 Note that you will not get lounge access as a Premium Economy passenger. However, if you have a Priority Pass membership with one of these credit cards, then you're sorted.
Premium Economy is featured on A380, A350 and 777-300ER aircraft. These are the ones that fly to Singapore Airlines' most far-flung destinations as well as more trafficked routes.
Given the configuration is 2-4-2, the seats to aim for are the two closest to the windows on either side of the aircraft. If you are flying by yourself on the ultra-long-haul version of the A350 to Los Angeles or New York, try to grab one of the solo seats in the last three rows.
Here are some figures for common long-haul travel destinations for Australia-based travellers (all figures are for one-way travel):
| Origin | Destination | Premium Economy Class | Business Class |
| --- | --- | --- | --- |
| Perth/Darwin | Europe | 70,000 | 106,000 |
| | US West Coast | 90,000 | 113,000 |
| | US East Coast | 95,000 | 121,000 |
| Rest of Australia | Europe | 91,500 | 116,000 |
| | US West Coast | 95,000 | 121,000 |
| | US East Coast | 99,000 | 129,000 |
Read more: top tips to help you secure an award seat to the US
5. SilkAir Business Class from Darwin or Cairns to Southeast Asia from 73,000 miles return
Singapore Airlines' regional subsidiary operates flights to northern Australia, with recliner seats on their Boeing 737 aircraft.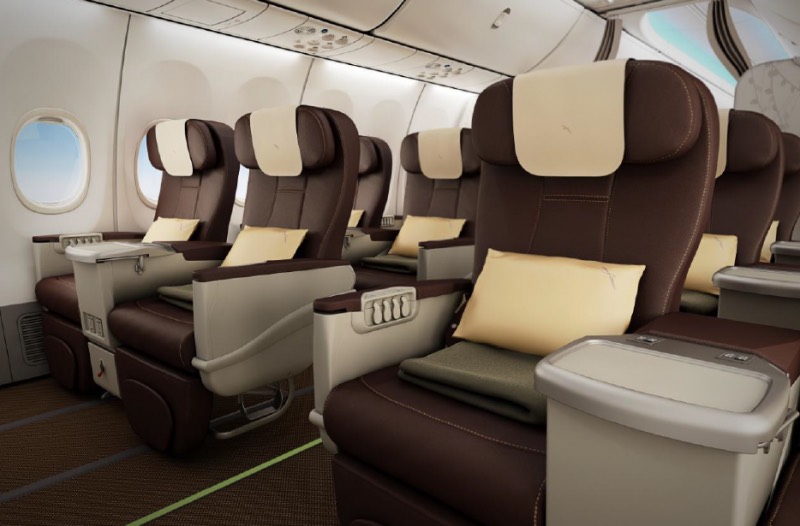 Note that over the next few years, SilkAir will be absorbed into the Singapore Airlines brand. It is expected these seats will be replaced by lie-flat beds.
You can fly from Darwin to Singapore (and onto almost 50 destinations throughout Asia) from 73,000 miles return. Those from Tropical North Queensland need to pay more, with flights from Cairns pricing at 124,000 miles return.
Read more: our guide to KrisFlyer's monthly Spontaneous Escapes promotion
Ad – Scroll down to continue reading.Minimum spend, terms & conditions apply.
6. Singapore Airlines Business Class to South Africa, Israel or The Maldives from 70,500 miles one-way
If you are not going to fly nonstop to South Africa with Qantas or South African Airways, you might as well do it in comfort in taking the long way round.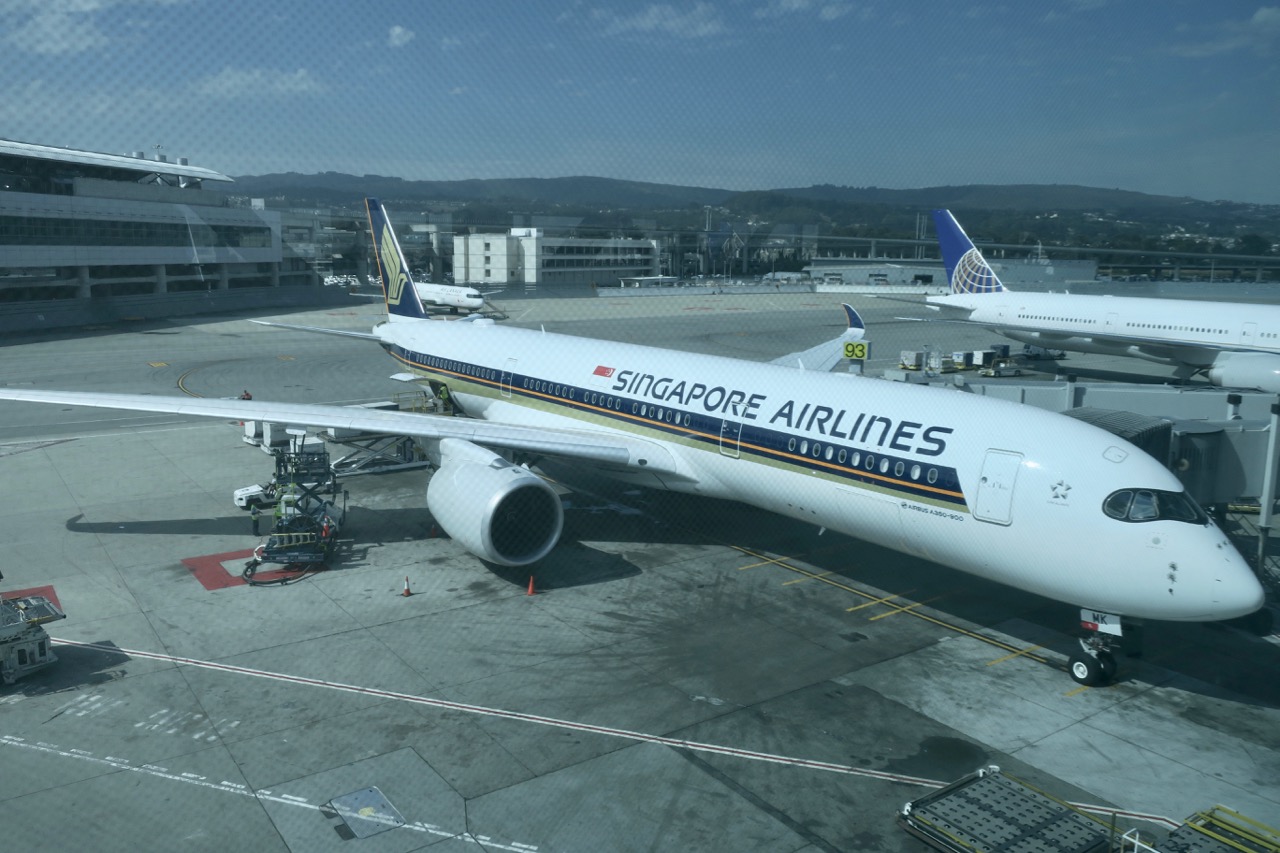 For 70,500 miles from Perth/Darwin or 86,000 from the rest of Australia, you can fly to Singapore, and then onto Johannesburg or Cape Town on the modern A350.
It is also the same price to fly to Tel Aviv and slightly cheaper to fly to Malé.
Read more: how to use your points to get to South Africa
7. Fly two people in Air New Zealand Business Class anywhere in the South Pacific for 112,000 miles return
You can fly anywhere in the 'South-West Pacific region' in Business Class on Air New Zealand for 56,000 return per person. That includes Australia, Cook Islands, Fiji, New Zealand, Niue, Norfolk Island, Samoa, Tahiti, Tonga and Vanuatu.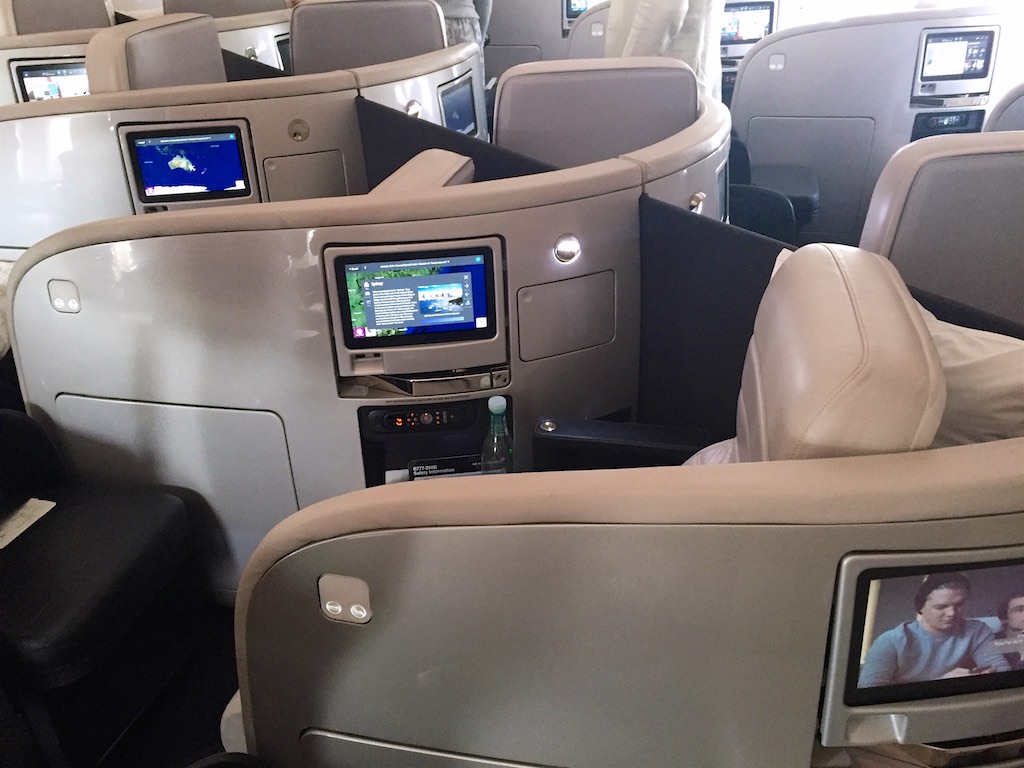 This could take you as far afield as Tahiti. That is a minimum nine-hour flight from the East Coast with a stop in Auckland, so that particular redemption represents good value.
Be aware that award space on Air New Zealand flights can be quite difficult to come by, so plan well ahead if possible.
Read more: Air New Zealand 777 Business Class review
8. Fly five times across the US in United lie-flat Business Class for 100,000 miles
United operates 10+ flights a day from both Los Angeles and San Francisco to New York.
It has upgraded its mostly Boeing 757 fleet with flat-bed seats now standard on these routes. If you can, try to get on one of the Boeing 787-10 Dreamliner aircraft, which have the latest Polaris product.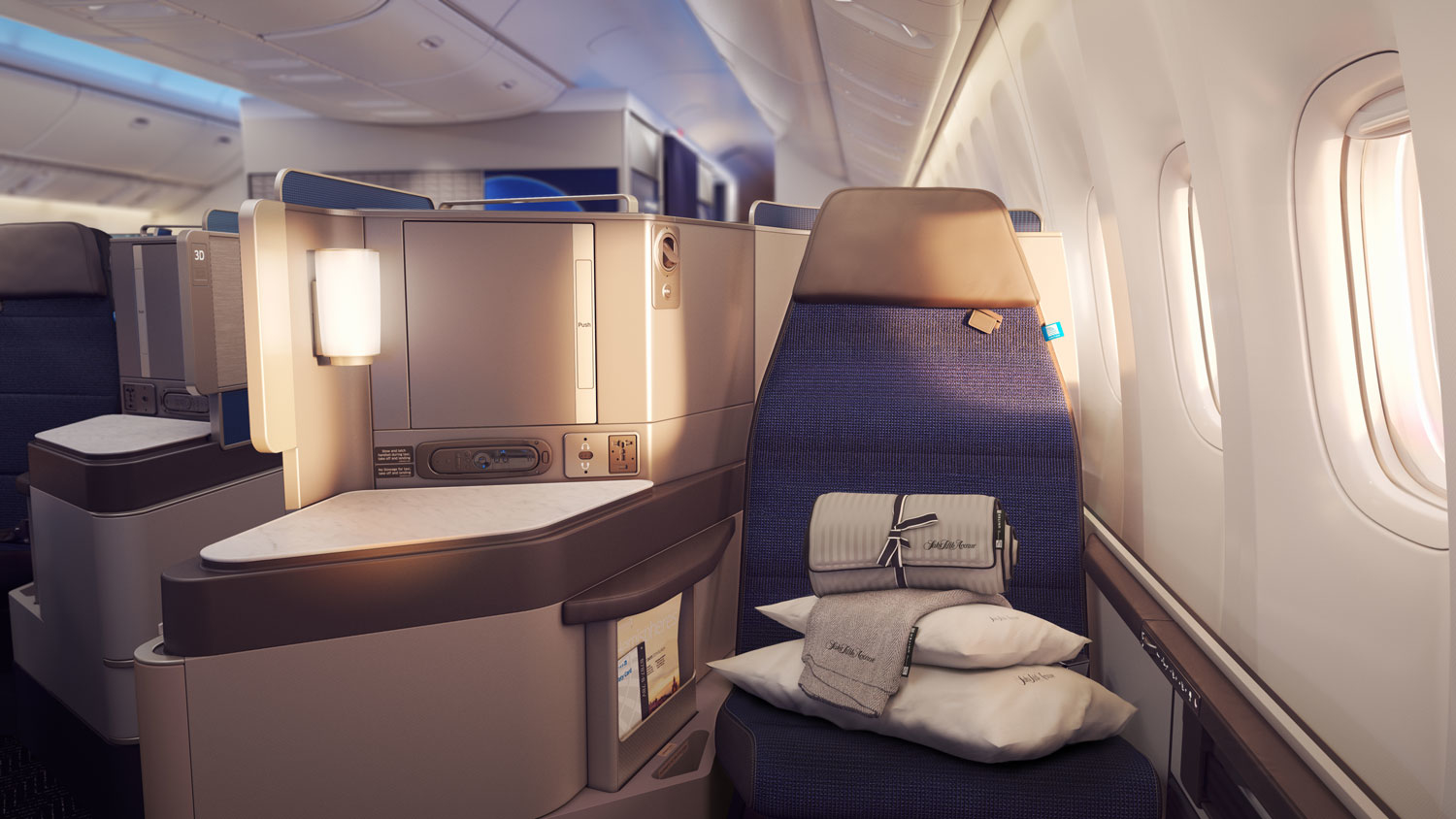 Read more: United 787 Business Class review
9. Fly lie-flat across the Atlantic for 100,000 miles return
From its hubs at London Gatwick and Heathrow, Virgin Atlantic flies to a surprising number of destinations in North America. Those include US cities New York, Boston, Washington, Florida, Las Vegas, Los Angeles and San Francisco, and Caribbean islands such as Cuba, Jamaica and St Lucia.
If you can, aim to fly an Airbus A350. This the airline's latest Business Class product and launched on the popular London – New York route.
However, the real attraction is the lounges! The Virgin Atlantic Clubhouses at Heathrow, Gatwick, JFK, Newark, San Francisco and Los Angeles are the pick of the bunch, with modern finishings and à la carte dining.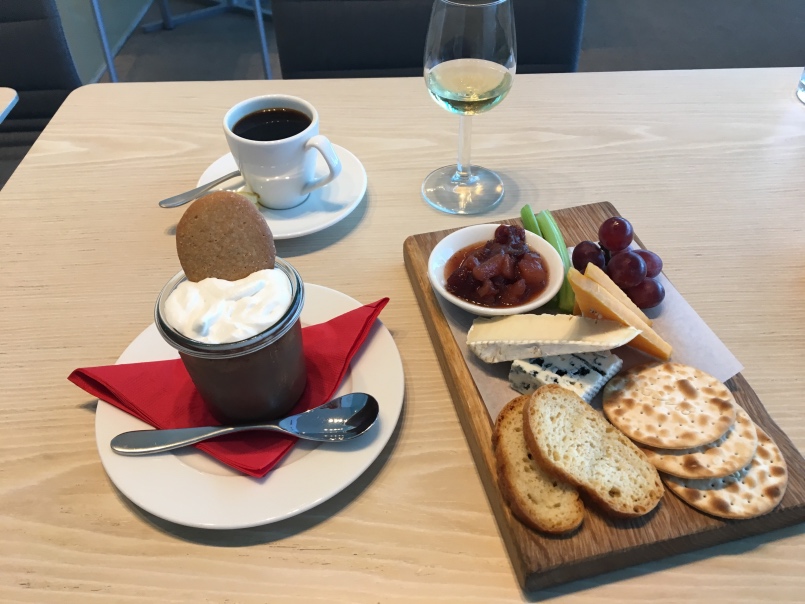 Read more: Virgin Atlantic Clubhouse San Francisco review
10. Fly Virgin Australia lie-flat Business Class from Fiji for 80,000 miles return
Virgin Australia seasonally operates its modern A330s with lie-flat Business Class seats on Saturdays between Sydney/Melbourne and Nadi. So if you want a week-long holiday to Fiji with a little more luxury on the way there and back, this is a good redemption.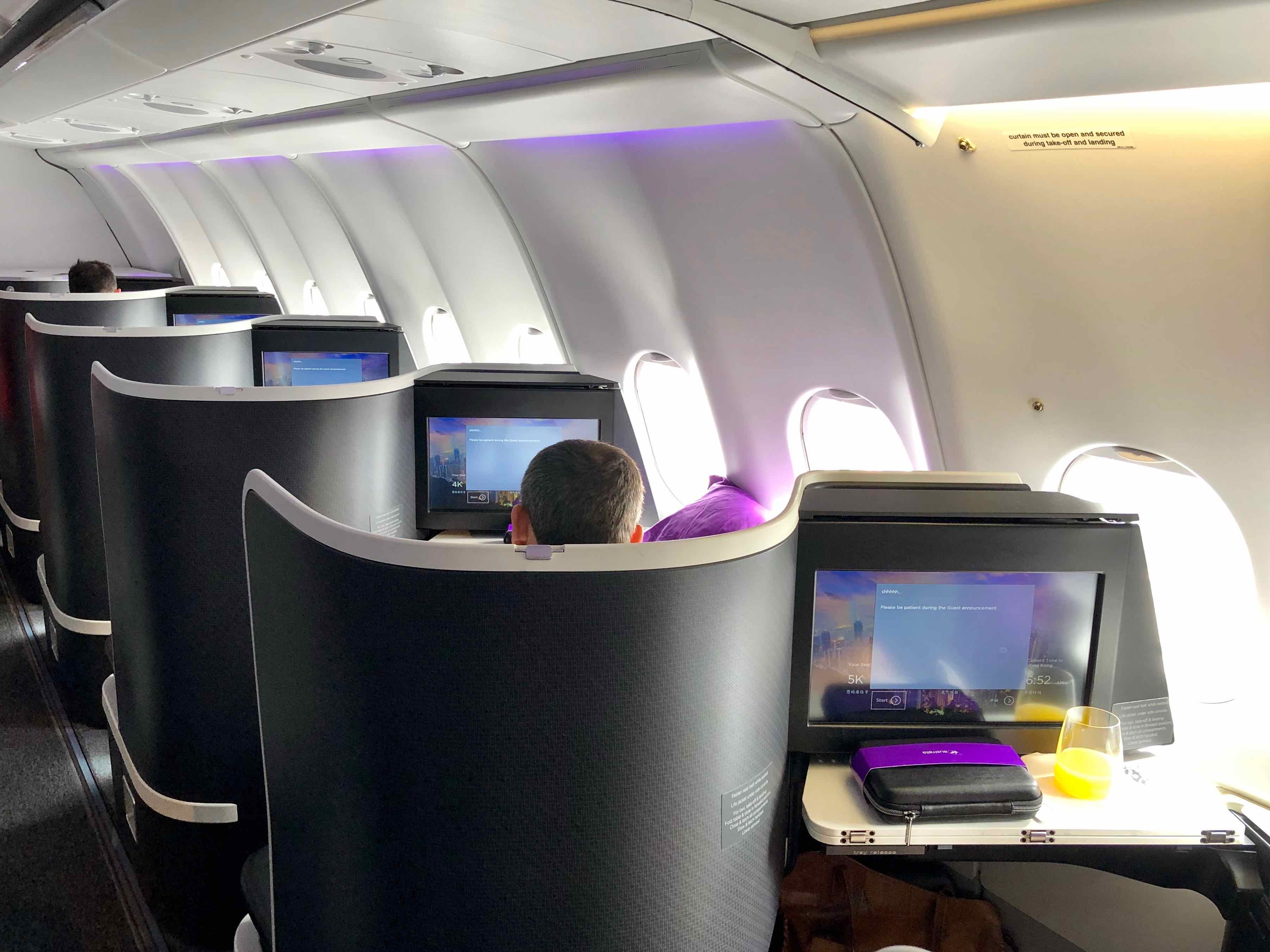 Want to fly to Japan? Virgin Australia is launching its first service between Brisbane and Tokyo (Haneda) in late March 2020. It's the same product as above, with a redemption costs 64,000 miles one-way.
Read more: Virgin Australia A330 Business Class (international) review
Jet between the tropics for 60,000 miles return
If you can make your own way to and from Hawaii, you can head from there to anywhere in Mexico, Central America (seven countries including Costa Rica, Panama and Belize) and the Caribbean in Business Class for 60,000 miles return (or 35,000 in Economy).
You'll also get one free stopover, with additional ones just US$100 each.
As you can do an open-jaw ticket within the same region, you could hypothetically do the following itinerary for just 60,000 miles:
Honolulu – Houston (no stopover) – Havana // make your own way to // Aruba – Panama City (free stopover) – Los Angeles – Honolulu
Plus, if you fly United, Copa or Avianca, you won't have to pay fuel surcharges.
Read more: our destination guide to Mexico
Summing up
KrisFlyer miles are some of the most valuable out there, with great-value redemptions on Singapore Airlines a notable highlight.
However, using your miles for travel on Star Alliance airlines and other partners such as Virgin Australia and Virgin Atlantic can also provide outsized value.
If you want to brush up on how to start your search for an award seat, then check out our beginner's guide to the KrisFlyer program.
If you want to boost your KrisFlyer balance, you could sign up for one of these credit cards and then use one of these cards on an ongoing basis.
All images courtesy of Point Hacks and respective airlines.
---
Looking for more inspiration for how to spend your hard-earned frequent flyer points?
Here is a comprehensive list of all of our Best Uses of Points guides. There may be some overlap but each guide has its own twist.
Qantas Frequent Flyer
Velocity Frequent Flyer
American Express Membership Rewards
Asia Miles
KrisFlyer
Etihad Guest
Emirates Skywards
Woolworths Rewards
This content contains affiliate links from which Point Hacks may earn commissions from transactions generated from new customers, bookings and general enquiries. Find out more here.
The best uses of 100,000 KrisFlyer miles
was last modified:
May 16th, 2022
by