Qantas' QF45 route is a direct flight from Melbourne to Denpasar, the gateway to the island of Bali in Indonesia. The six-hour flight will have you touching down in Bali before midnight, with ample time to get some shut-eye before you begin your Bali holiday.
Planning to jump onboard Qantas' QF45 flight from Melbourne to Bali? Here's what you can expect.
QF45 flight time
QF45 has a scheduled departure time of 5:45 pm from Melbourne's Tullamarine Airport. With a total flight time of around six hours, QF45 arrives into Denpasar at 10:00 pm.
QF45 aircraft type and seating
QF45 is serviced by a Boeing 737, offering two cabin classes.
Business Class on QF45
The Business Class cabin onboard QF45 is fitted with 12 seats in a 2-2 configuration. Window seats don't offer direct aisle access, so if you're flying solo you may wish to book an aisle seat.
For the six-hour flight, you'll enjoy a footrest, retractable leg rest and reclining seat, but no lie-flat bed. The Business Class seats have a width of 18.7 inches and offer a generous 37-inch pitch.
Have a look at our guide to the best seats in Qantas Boeing 737 Business Class to help you select your preferred seat.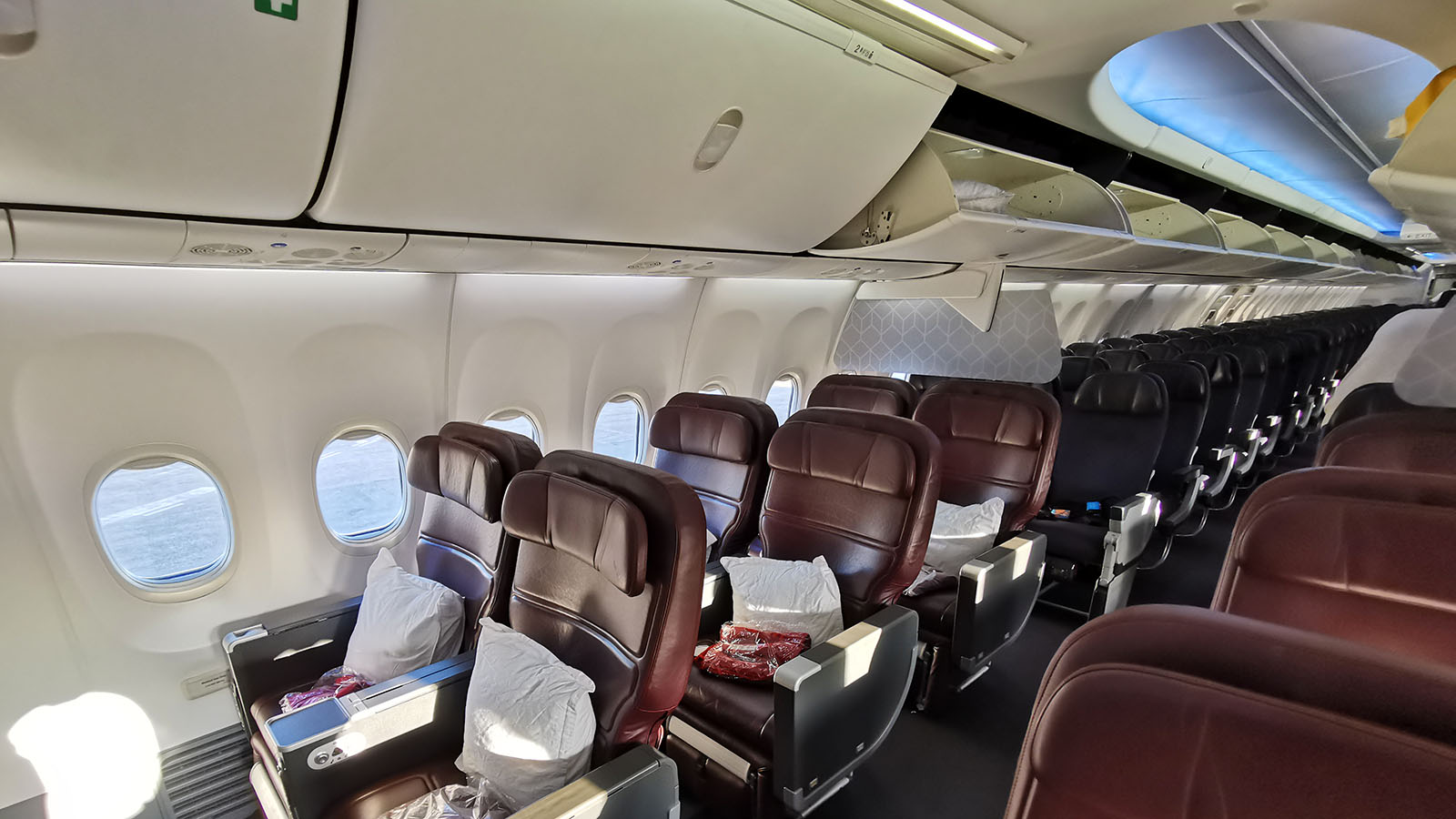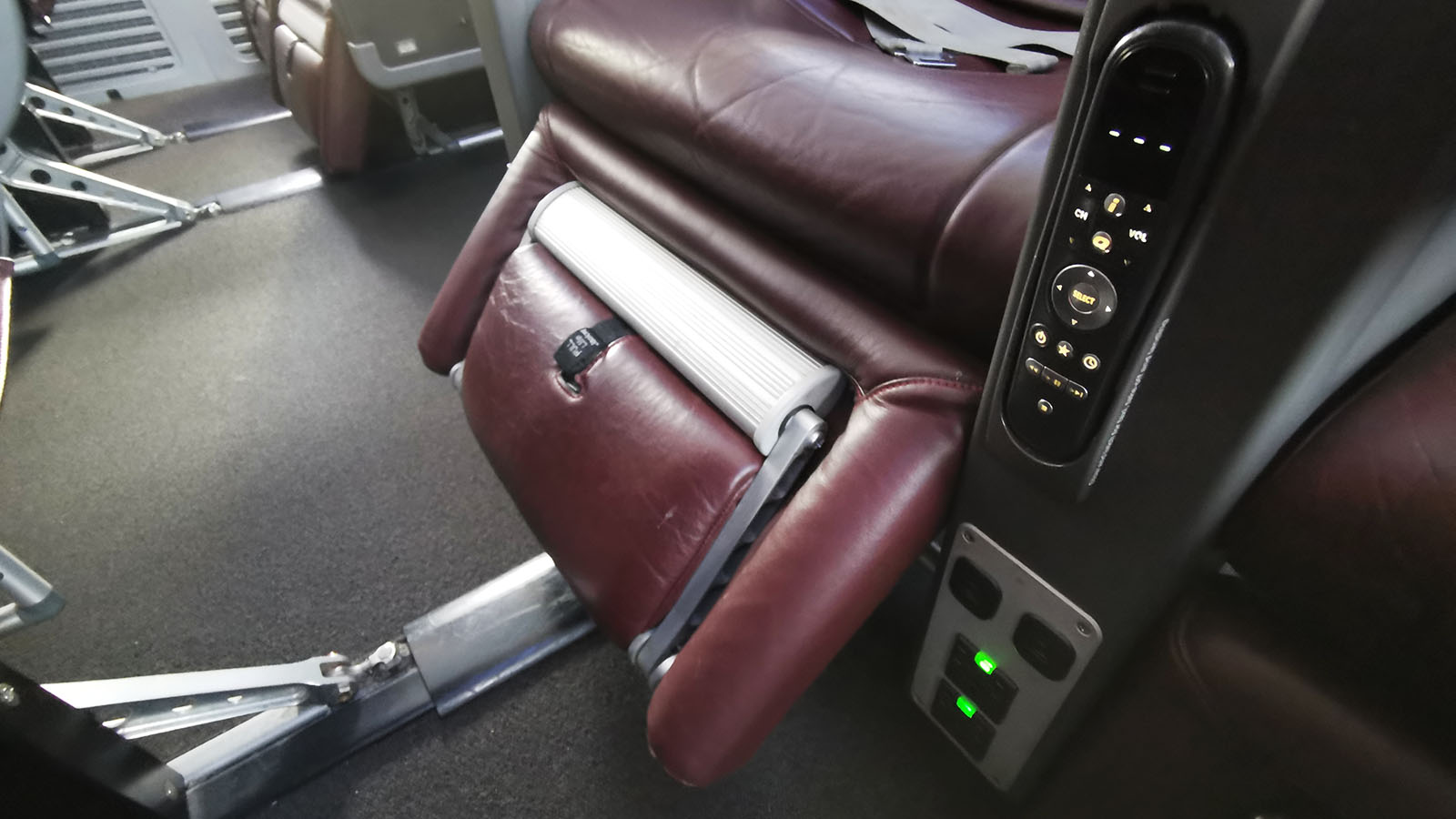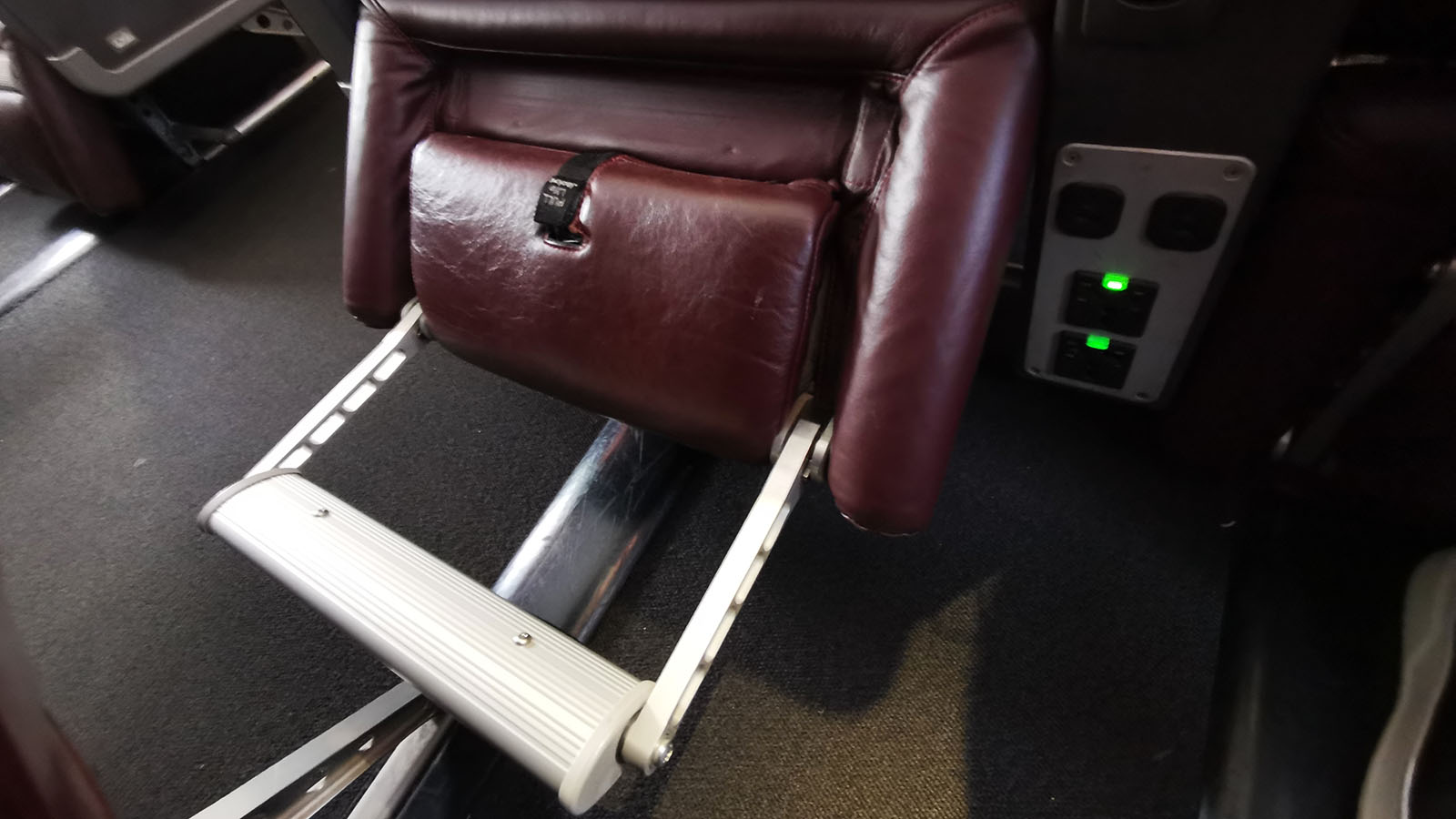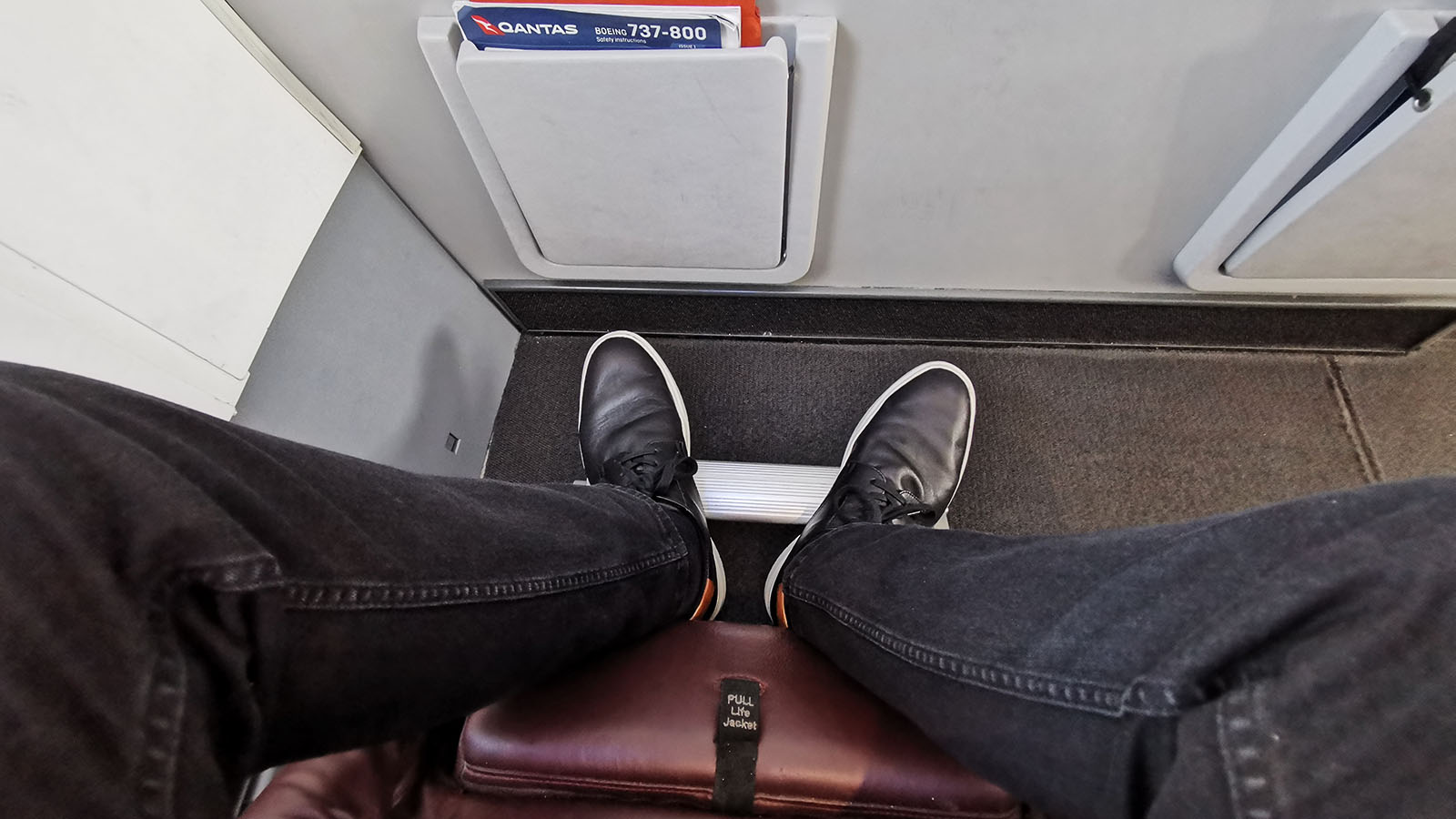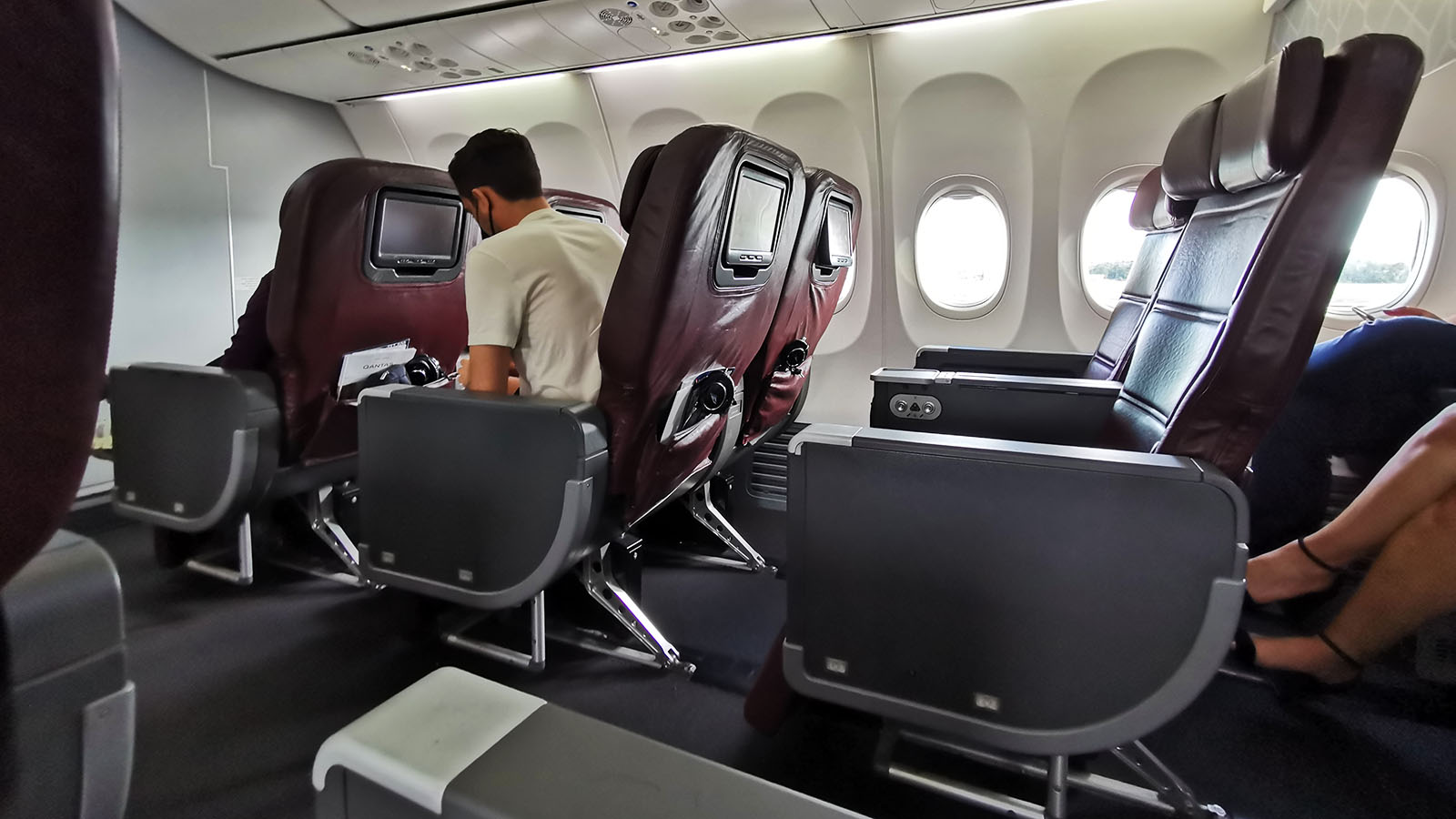 Economy Class on QF45
QF45's Economy Class cabin is fitted with 162 seats in a 3-3 configuration. The seats have a width of 17.2 inches and a standard pitch of 30 inches. For extra legroom, select a seat in exit rows 13 or 14 that offer a spacious 37-inch pitch.
It's not an overnight flight, but reclining during the six-hour journey can make it far more comfortable when travelling in Economy. Take note that if you're in rows 12 and 13 – the latter being an exit row with more legroom – you won't be able to recline your seat.
Here's our overview of what it's like flying Qantas' 737 in Economy.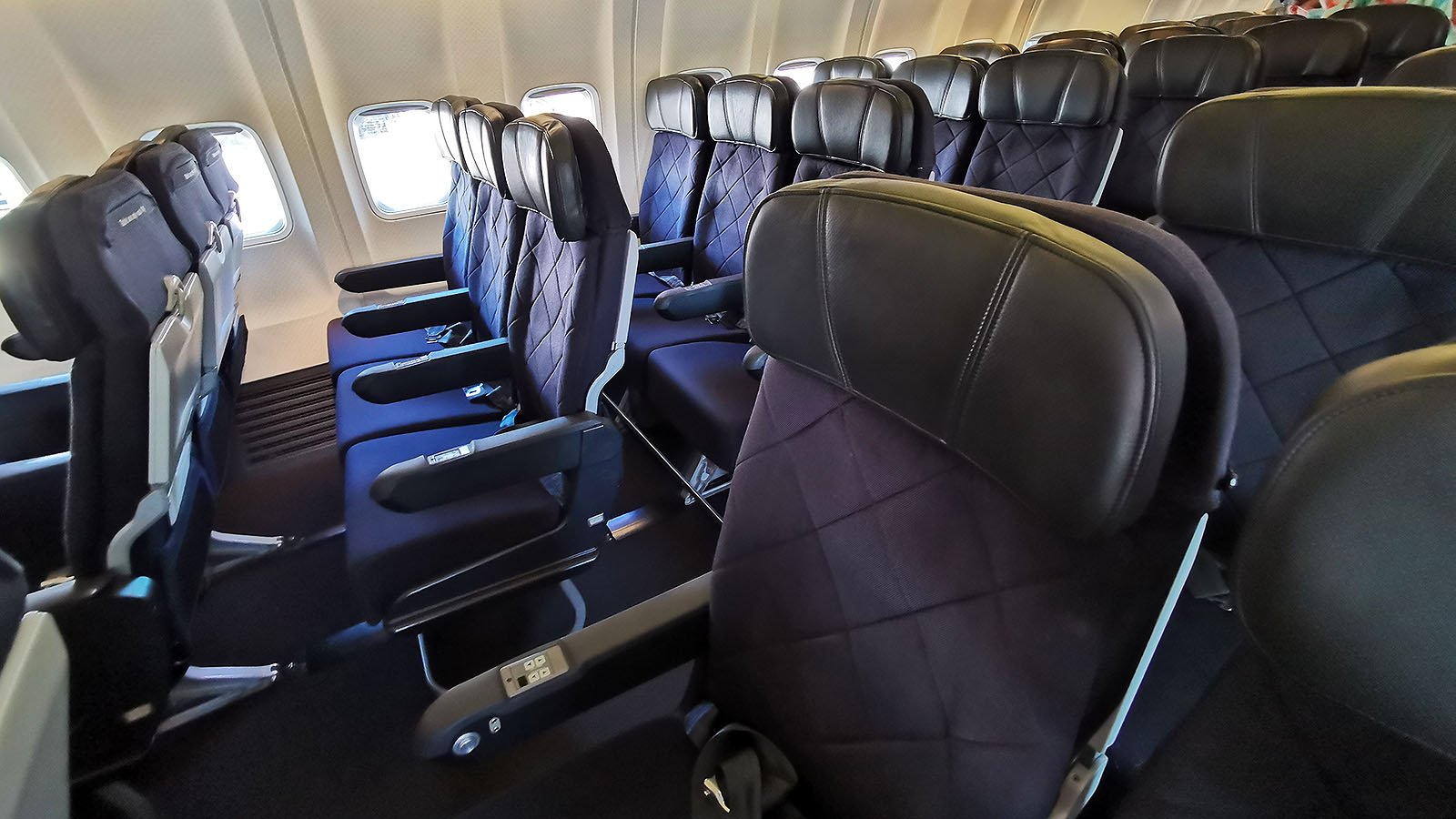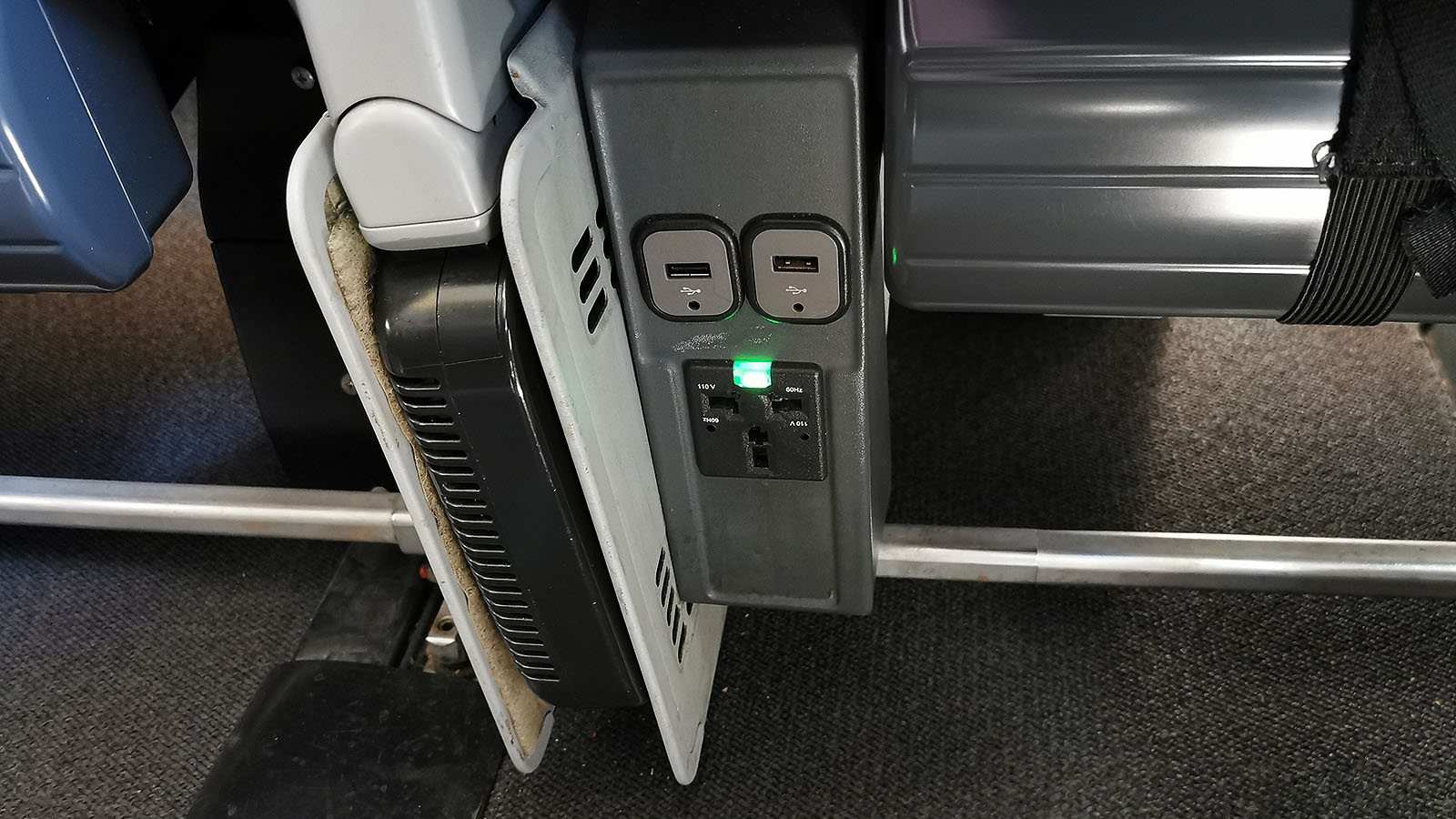 Lounge access when flying QF45
Qantas International Business Lounge
QF45 departs from Terminal 2 of Melbourne Airport, allowing eligible passengers to access the Qantas International Business Lounge. Eligibility extends to:
While Qantas Platinum and Platinum One members can gain entry to this lounge, there's a far superior offering to enjoy – the Qantas First Lounge. We cover more on this below, but it's worth noting that access to the exclusive Qantas First Lounge is one of the many reasons frequent flyers chase Platinum status.
And if you don't hold status, you can still access the Qantas International Business Lounge in other ways. Qantas Frequent Flyers who unlock Points Club Plus receive complimentary Qantas Club membership, which grants entry to select Qantas-operated lounges. Alternatively, some credit cards offer single-entry digital lounge passes, like the Qantas Premier Platinum which includes two passes per anniversary year.
Qantas First Lounge
Melbourne's Qantas International First Lounge is reserved for Qantas Platinum and Platinum One members. While it boasts slightly less floorspace than Sydney's Qantas International First Lounge, it echoes the same world-class amenities. Passengers can enjoy à la carte dining, free-flowing Champagne and complimentary spa treatments at the in-house LaGaia Spa. If you don't hold elite Qantas Frequent Flyer status, you can also enter before your QF45 flight as an Emirates Skywards Platinum member, oneworld Emerald member or with a complimentary Qantas First Class lounge pass courtesy of the Qantas Premier Titanium Card.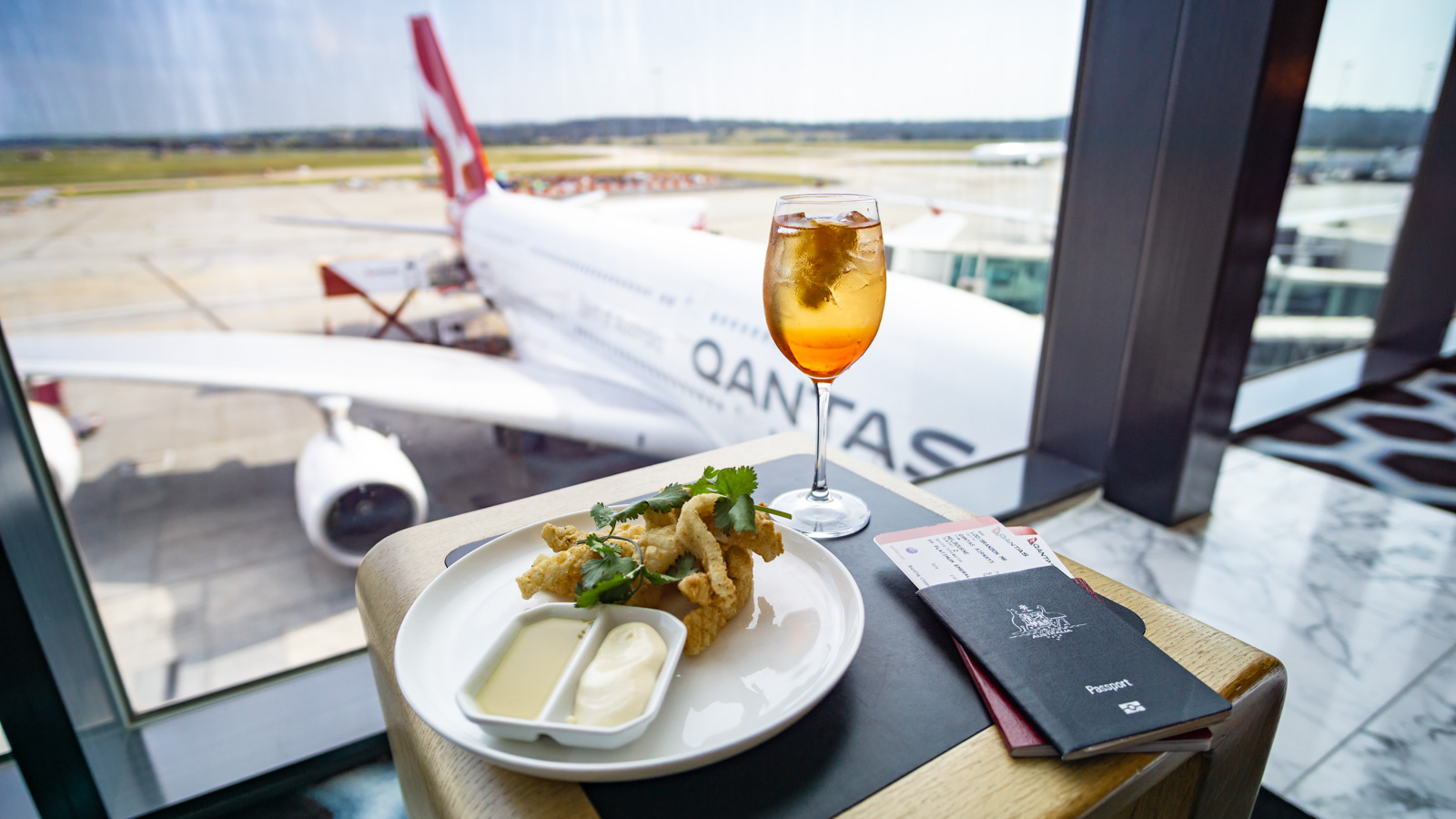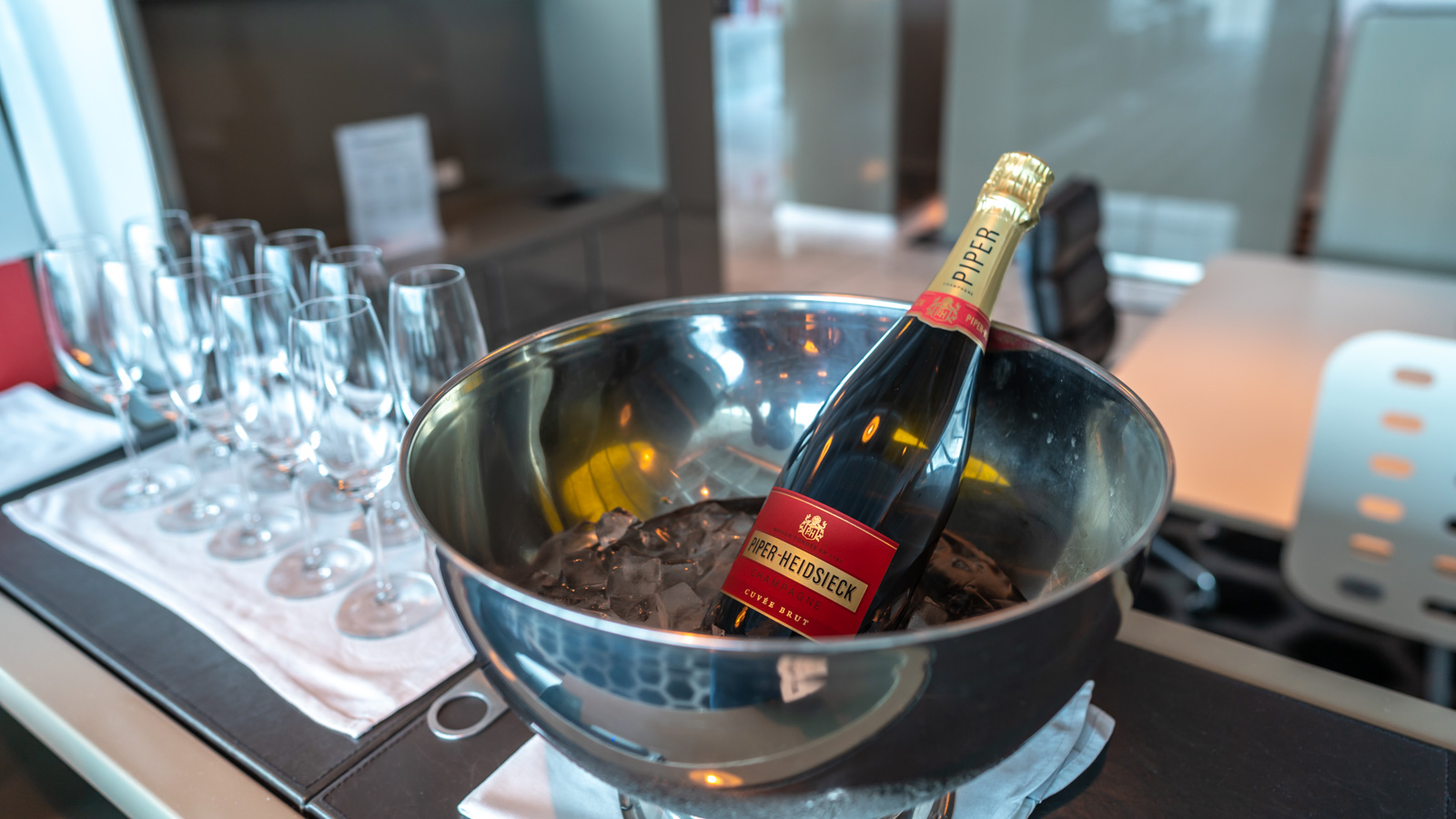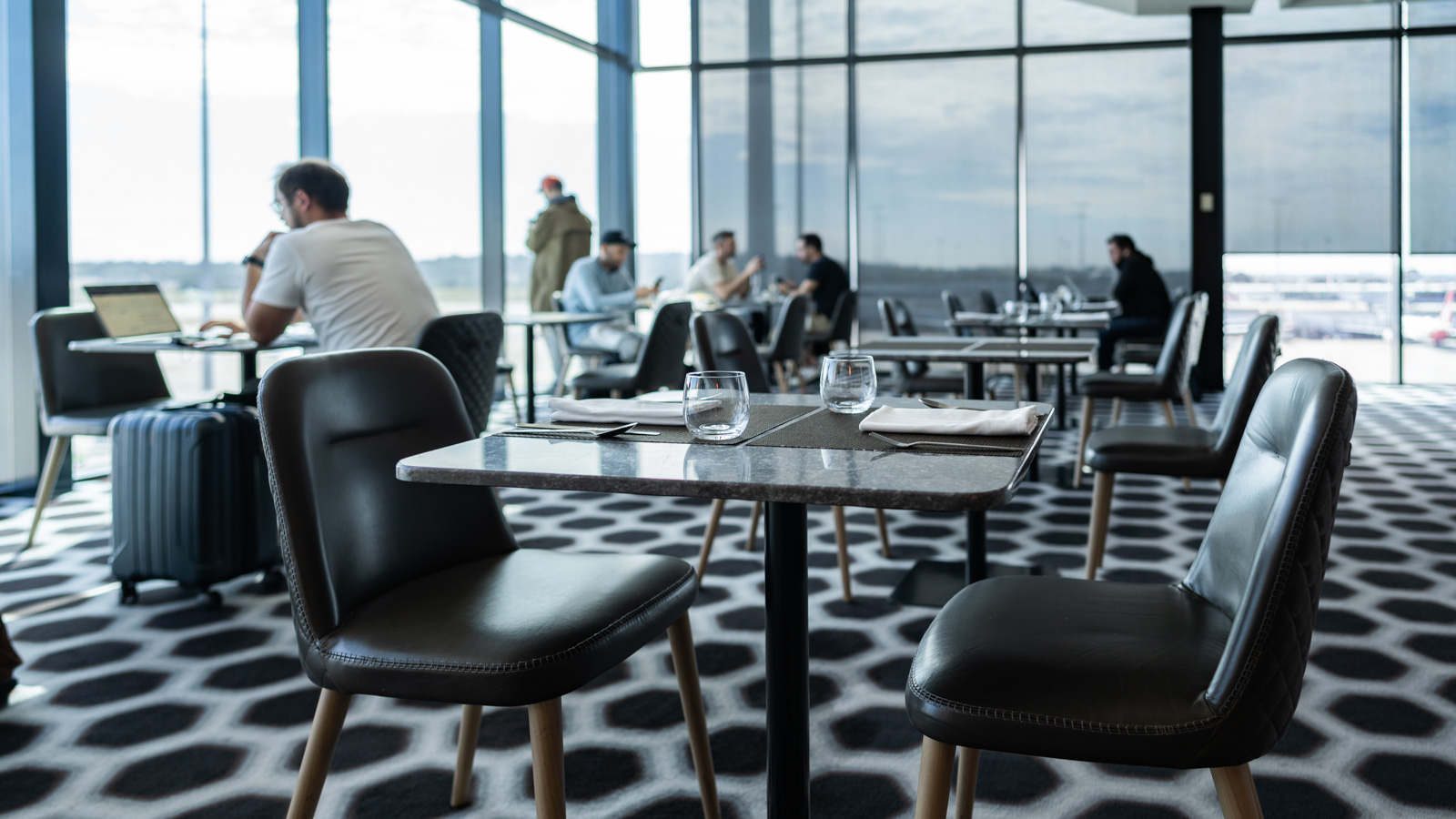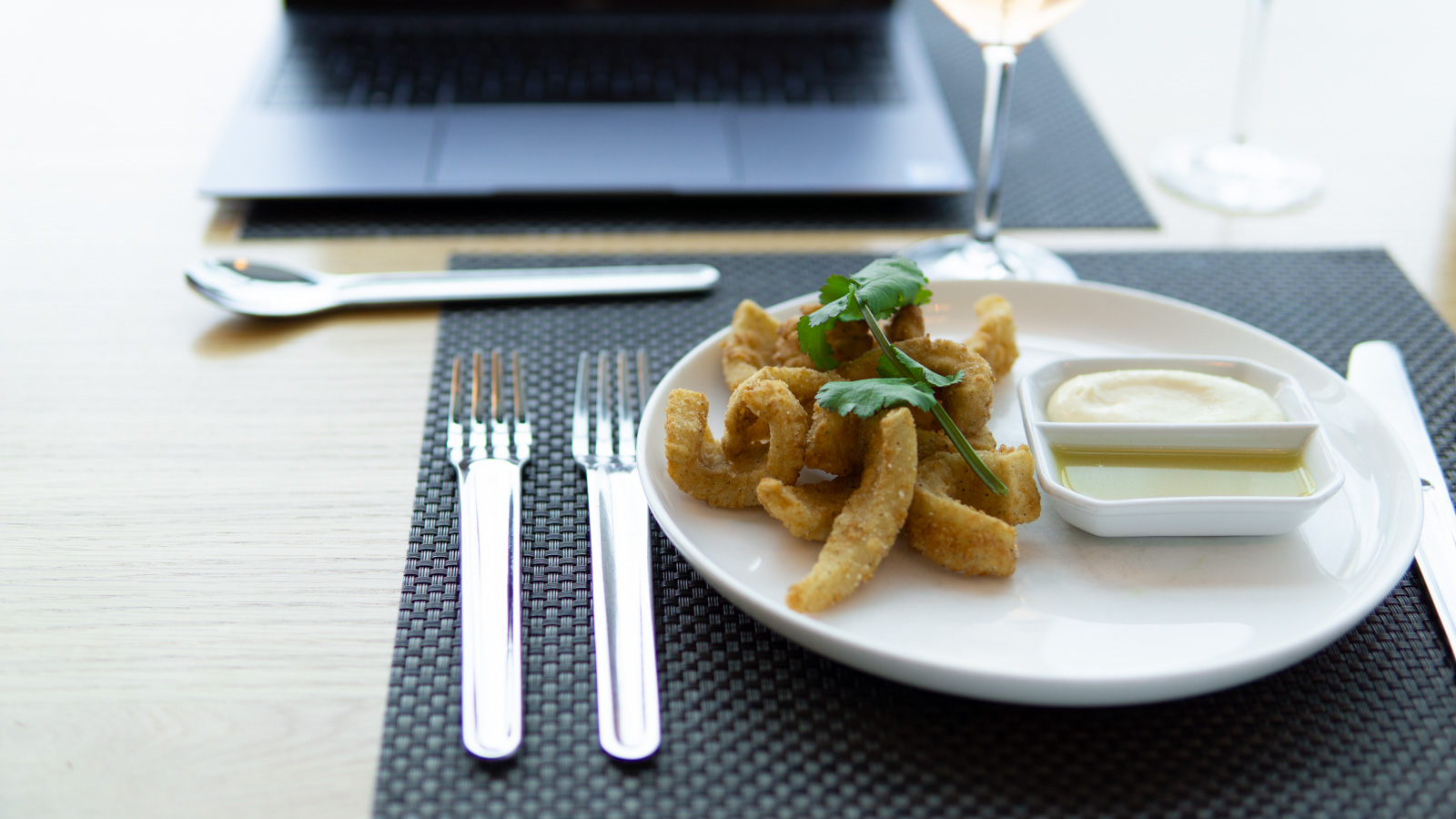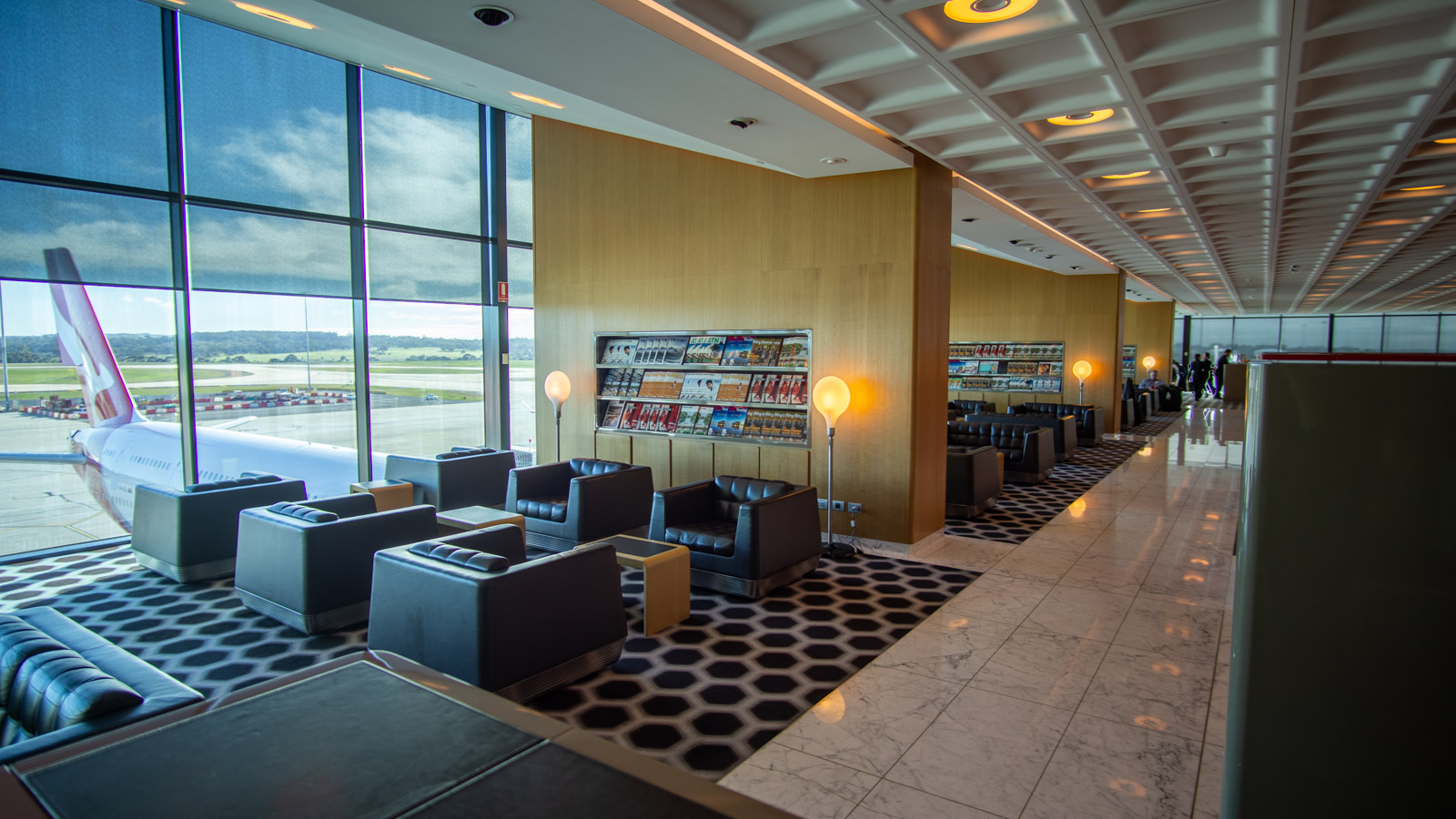 Booking QF45 using points
QF45 can be booked with Qantas Points. Here's how many points you'll need to book a Classic Reward seat from Melbourne to Bali.
| | | |
| --- | --- | --- |
| | Economy | Business |
| Melbourne to Denpasar (Bali) | 20,300 | 57,000 |
Qantas Points required are per person, one way. Taxes, fees and charges are also payable and vary by route.
If you're seeing points totals greater than what we've outlined above, you're seeing a Points + Pay seat, not a Classic Reward seat. Points + Pay is when the cash fare is converted to points and does not provide the best value for your points.
On popular routes like Melbourne to Bali, reward seats – particularly in Business Class – may not always be available. If you're a Qantas Platinum or Platinum One frequent flyer, you can call Qantas to request reward seats to be released.
Jetstar also operates direct routes to Bali from other cities including Adelaide, Brisbane, Cairns, Darwin, Perth and Sydney, plus a direct route from Melbourne. You can book Jetstar flights using Qantas Points, which may be an alternative if you want to use fewer points or fly from another city.
Also read: Fly Qantas or Jetstar to Bali using Qantas Points
Alternative flights
Here are some other Qantas-operated routes to consider when flying to Indonesia from Australia:
Qantas flight QF39 – Melbourne to Jakarta
Qantas flight QF41 – Sydney to Jakarta
Qantas flight QF43 – Sydney to Denpasar (Bali)
When flying in the opposite direction, Qantas' QF46 route will whisk you from Bali direct to Melbourne.
Planning your next holiday? Take a look at some of our tips for travelling to Bali, or subscribe to our email newsletter to discover more destinations that you can travel to on points.
Featured image: Cassie Gallegos, Unsplash
FAQs
What plane is QF45?
QF45 is serviced by a Boeing 737 and offers two cabin classes – Economy and Business Class.
What time does QF45 depart Melbourne?
QF45 departs Melbourne at 5:45 pm.
Does QF45 have Business Class from Melbourne to Bali?
Yes, QF45 offers 12 Business Class seats arranged in a 2-2 layout.
How often does QF45 fly?
QF45 departs daily from Melbourne to Denpasar (Bali).
Qantas Flight QF45 Melbourne – Denpasar (Bali)
was last modified:
October 11th, 2023
by