Bali is one of the most popular holiday destinations for Australians with many low-cost and full-service airlines usually bringing plane-loads of people to the Indonesian city every day.
Although COVID-19 has put an end to these festivities, for now, you can expect demand for Bali flights to be stronger than ever when our borders are eventually relaxed.

How to redeem Qantas Points for flights from Australia to Bali
was last modified:
August 20th, 2020
by
Introduction to using Qantas Points for travel to Bali
Qantas Points can be used to reach Bali flying either Qantas or Jetstar. Business Class is available on both airlines and most flights, which ranges from lie-flat seats on the Qantas Airbus A330s from Sydney to reclining seats on all other flights.
Jetstar has very few frequent flyer program partners, so Qantas Points is the best way to go when it comes to availability of points and ease of redemption.
Qantas and Jetstar redemptions are the only way to use your Qantas Points for direct flights between Australia and Bali. For Virgin Australia and Velocity Points, read our separate guide.

Routes and aircraft used to Bali with Jetstar and Qantas
From Sydney, both Qantas and Jetstar fly to Denpasar daily with an Airbus A330 and Boeing 787 respectively. This is the only lucky city to be wholly served with widebody aeroplanes.
From Melbourne, Jetstar rules the roost from Melbourne with their Boeing 787's flying up to twice daily to Denpasar (that's 14 flights a week). Qantas has a Boeing 737 flying daily. From Brisbane, Jetstar again operates a Boeing 787 every day.
From Perth, you will find Jetstar operating at least two flights per day, and some days three, on an Airbus A320. From Adelaide, Jetstar has 12 flights a week, meaning most days have two flights.
From Darwin and Cairns, Jetstar operates 3 to 4 flights weekly, again on an Airbus A320.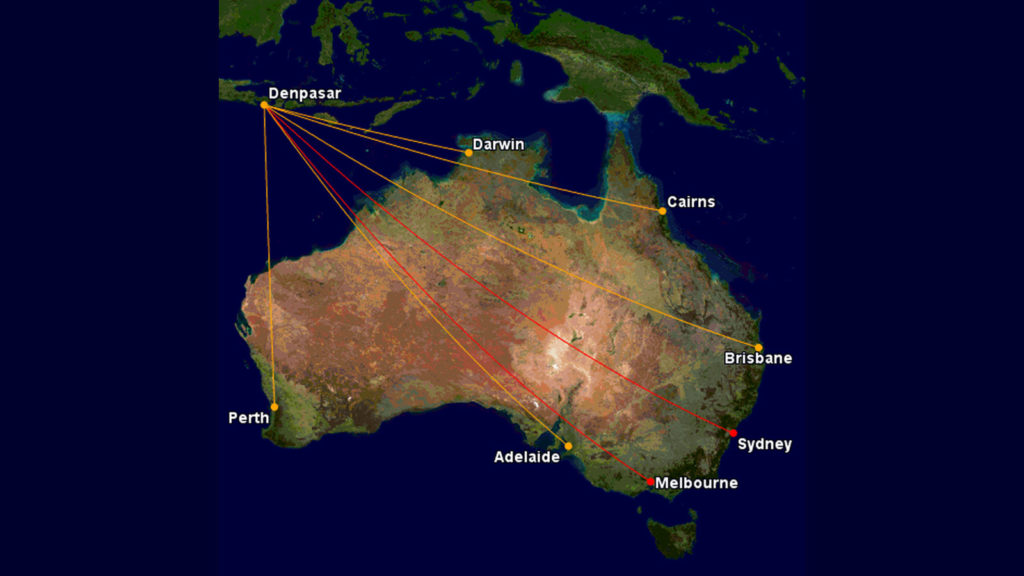 What to expect on the Qantas and Jetstar flights to Bali
Qantas operates a direct flight from Sydney using an Airbus A330 with the lie-flat suites Business Class product and one from Melbourne with a domestic-style Boeing 737, while Jetstar operates either Boeing 787-8s or smaller Airbus A320s which both only have reclining seats.
The Airbus A330s are only seen from Sydney to Bali (Denpasar) and Jakarta. Economy boasts a comfortable 2-4-2 layout while there are 28 Business Suites in the nose of the plane (below, left).
Qantas' Boeing 737's a tight 3-3 configuration in Economy Class, while the pointy end has 12 Business Class recliners in a 2-2 layout (below, right).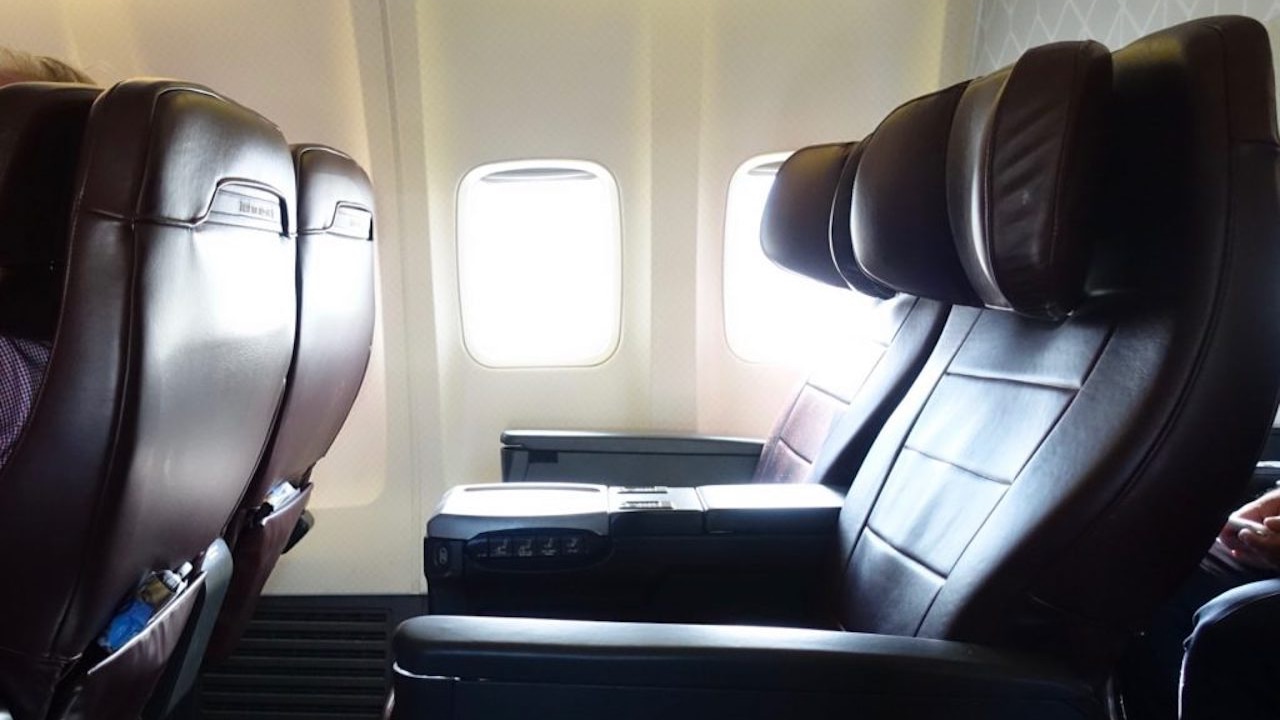 Jetstar's 787's have much larger and generally more comfortable twin-aisle cabins. Even though there are many more people on board, in both Economy and Business Class, there is a greater feeling of space than a Qantas Boeing 737.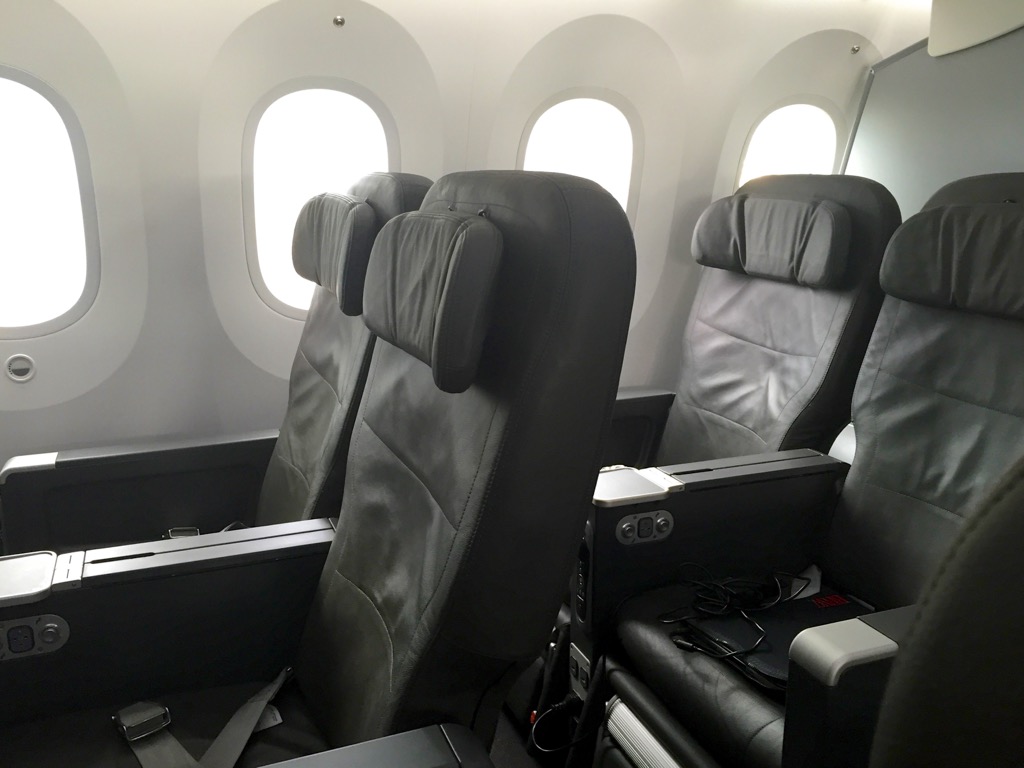 The service between Qantas and Jetstar will, of course, be quite different. Qantas in Economy offers meals and drinks, while almost every option is a paid-for purchase with Jetstar.
In Business Class, Qantas' meals are generally more appealing than with Jetstar Business Class, but the latter still includes all food and beverages.
The last type of aircraft you could encounter is Jetstar's Airbus A320s, which fly from Darwin, Cairns, Adelaide and Perth. These are all-Economy aircraft in a 3-3 seating. Expect to be packed in like sardines unless you pay for an exit-row seat.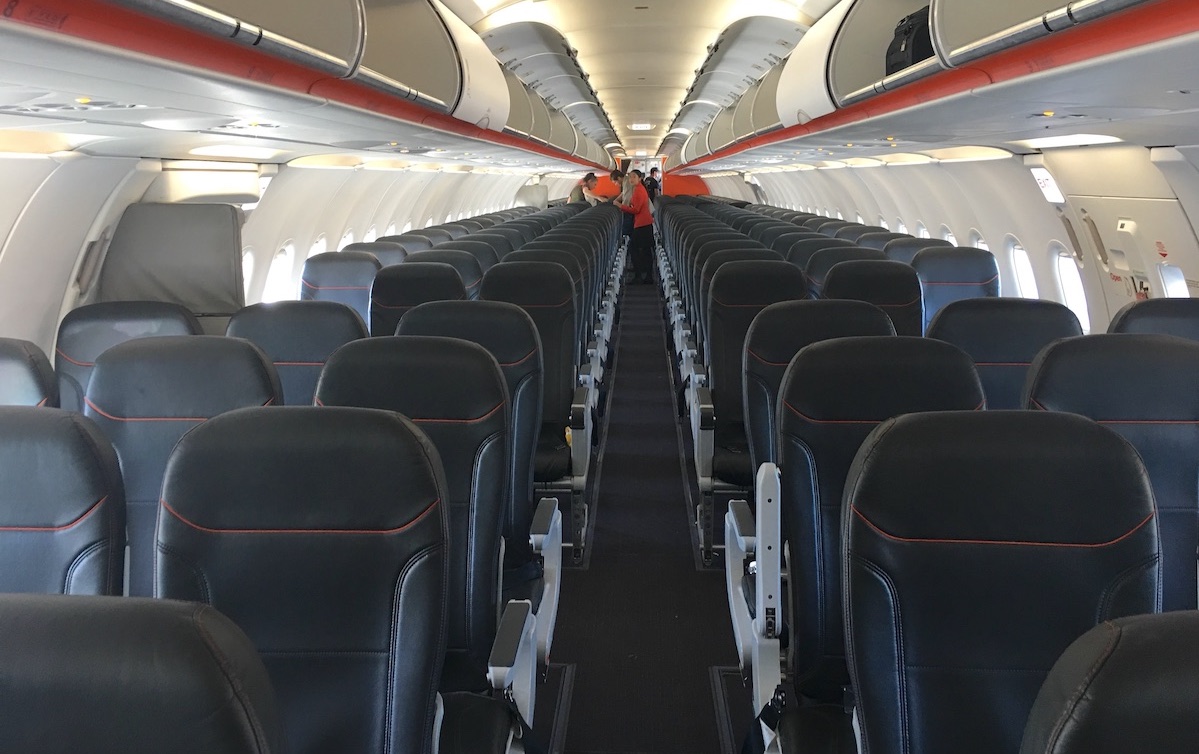 Qantas Points Redemption Pricing to Bali
Due to the Qantas changes announced in June 2019, the points required to redeem for Economy and Business Class have now changed. The Qantas Points needed for Economy have gone down in most cases, while Business Class points have increased in all cases. Carrier charges have gone down.

As of late 2019, here are the one-way points needed per passenger for Qantas and Jetstar flights to Bali or back. Taxes and surcharges are extra and depend on each route.
| | Qantas Economy | Qantas Business |
| --- | --- | --- |
| Melbourne to Bali | 20,300 points | 57,000 points |
| Sydney to Bali | 20,300 points | 57,000 points |
| | Jetstar Economy | Jetstar Business |
| --- | --- | --- |
| Melbourne to Bali | 18,000 points | 42,400 points |
| Sydney to Bali | 18,000 points | 42,400 points |
| Brisbane to Bali | 18,000 points | 42,400 points |
| Cairns to Bali | 14,400 points | n/a |
| Adelaide to Bali | 14,400 points | n/a |
| Perth to Bali | 14,400 points | n/a |
| Darwin to Bali | 9,600 points | n/a |
As a rough guide, a one-way Business Class seat from Sydney to Bali would cost you 57,000 Qantas Points and $197 AUD in taxes, which is still rather high.
Summing Up
There's no clear winner for how to redeem your Qantas Points on flights to Bali – it will come down to which airline has availability for the number of passengers you want to book for, closest to the dates you want to travel.
For Sydneysiders: Qantas Economy isn't that much more than Jetstar Economy, so you might as well fly Qantas for the full-service experience. Qantas Business Class costs 14,600 points more than Jetstar, but you get the A330 Business Suite and full Business Class experience including the lounge, so it's worth it.
For Melbournians: Once again Qantas Economy is only 2,300 points more and you'll get a much nicer experience, so that's worth it. But Business Class is harder to decide, as the domestic Boeing 737s only have recliners which are nearly the same as Jetstar. In this case, the 14,600 points price difference might be too much and you may be better off settling for Jetstar Business Class.
People living in Brisbane do at least have the option of Business Class on Jetstar's Boeing 787. For everyone else: Jetstar's Airbus A320 Economy is your only option for flying to Bali with Qantas Points.
However, given Jetstar's cash fares can get very low during sale periods, you need to ensure the taxes that come with points redemptions are factored in.
For example, Perth to Denpasar's one-way surcharges is $121 in Jetstar Economy. But if you found a $99 sale fare (which do exist), you would be using 14,400 Qantas Points and paying more in taxes for an award flight than the actual sale fare itself! Needless to say, this is absolutely terrible value.
So, as we often say here on Point Hacks, look for redemptions with otherwise high cash prices – e.g. around or during peak periods, but for which you will need to plan ahead to snag those classic award seats.
Finally, if you're looking for some hotel accommodation ideas for your stay in Bali, make sure to check out Qantas Hotels to also earn Qantas Points towards your trip.
How to redeem Qantas Points for flights from Australia to Bali
was last modified:
August 20th, 2020
by