Bali is one of the most popular holiday destinations for Australians, with many low-cost and full-service airlines bringing planeloads of people to the Indonesian city pre-COVID. However, like all other countries around the world, it has been a no-go destination over the past 18 months.
But hope is in sight! Flights from Australia to Bali are flagged to restart from March 2022 onwards. Depending on how Australia's staged re-opening of international borders goes, you could be sipping on cocktails at the beach within half a year. Fingers crossed that Bali opens to tourists by then.
Qantas and Jetstar reward seats are the only way to use your Qantas Points for direct flights between Australia and Bali. For Virgin Australia and Velocity Points, read our separate guide.

Where in Australia can I fly to Bali from in 2022?
As general international outbound travel from Australia hasn't actually started yet at the time of writing, flight schedules will still be subject to change. Here's how it stands with Qantas and Jetstar as of 13 October 2021:
Sydney-Bali: Daily Qantas Boeing 737 and Jetstar Boeing 787
Melbourne-Bali: Daily Qantas Boeing 737 and twice-daily Jetstar Boeing 787/Airbus A320
Brisbane-Bali: Up to nine-weekly Jetstar Boeing 787
Perth-Bali: Up to twice-daily Jetstar Airbus A320
Adelaide-Bali: Daily Jetstar Airbus A320
Darwin-Bali: Up to four-weekly Jetstar Airbus A320
Cairns-Bali: Up to five-weekly Jetstar Airbus A320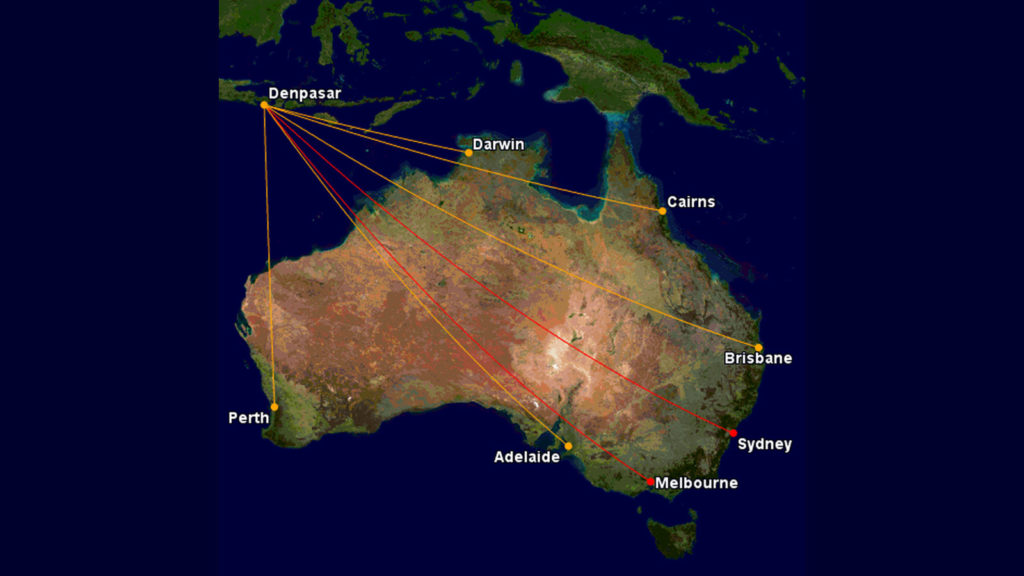 Jetstar is certainly not the most aspirational airline to use your Qantas Points on, but it's the carrier that will get you there from the most number of cities. At this time, Jetstar is also the only Australian carrier scheduled to use widebody jets on certain routes to Bali.
Ad – Scroll down to continue reading.Minimum spend, terms & conditions apply.
What to expect on the Qantas and Jetstar flights to Bali
Differences in seating
Qantas' Boeing 737s have a standard 3-3 configuration in Economy, while the pointy end has 12 Business recliners in a 2-2 layout. Inflight entertainment and the presence of Business is the main difference between this and Jetstar's similar Airbus A320 jets.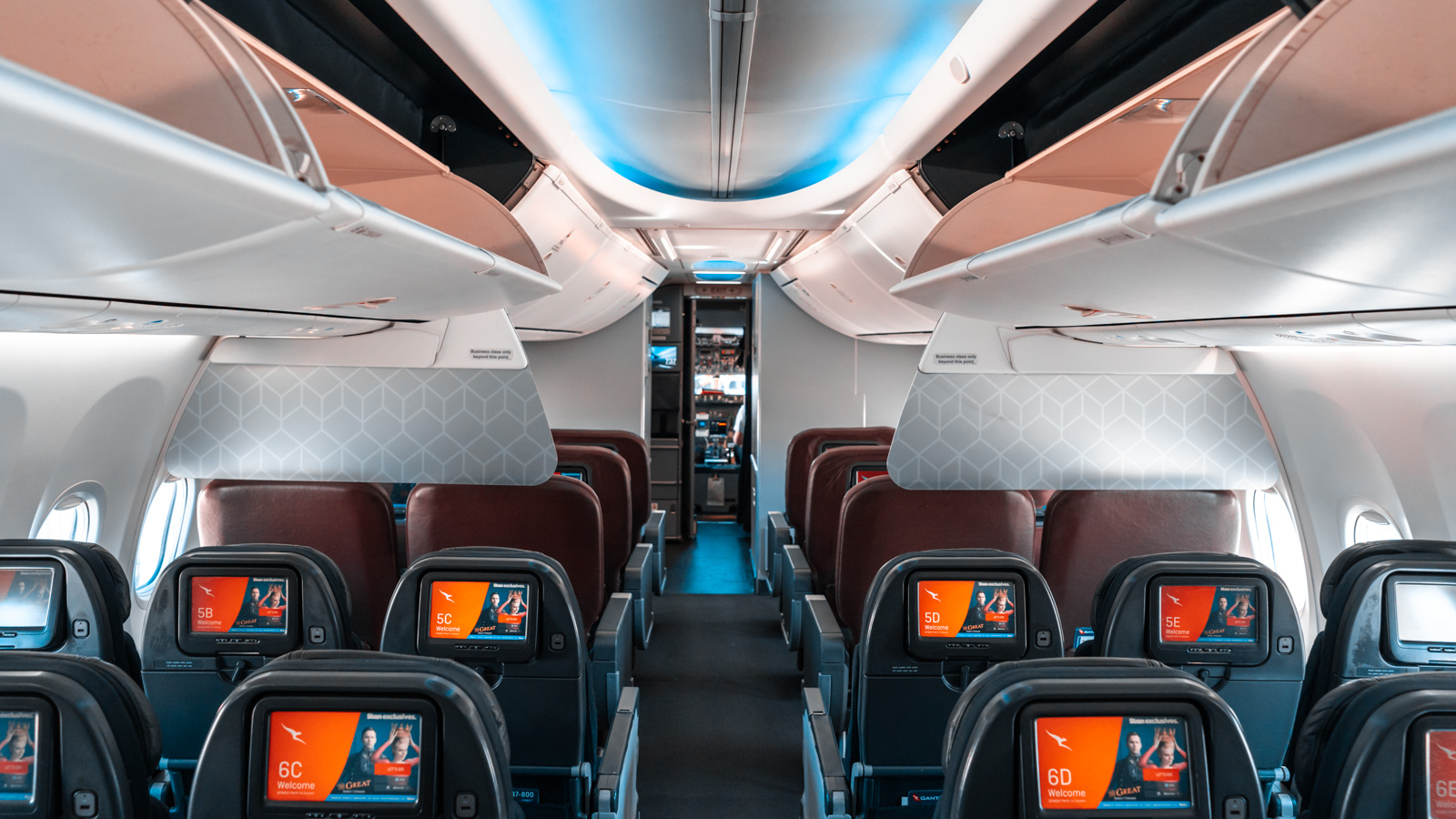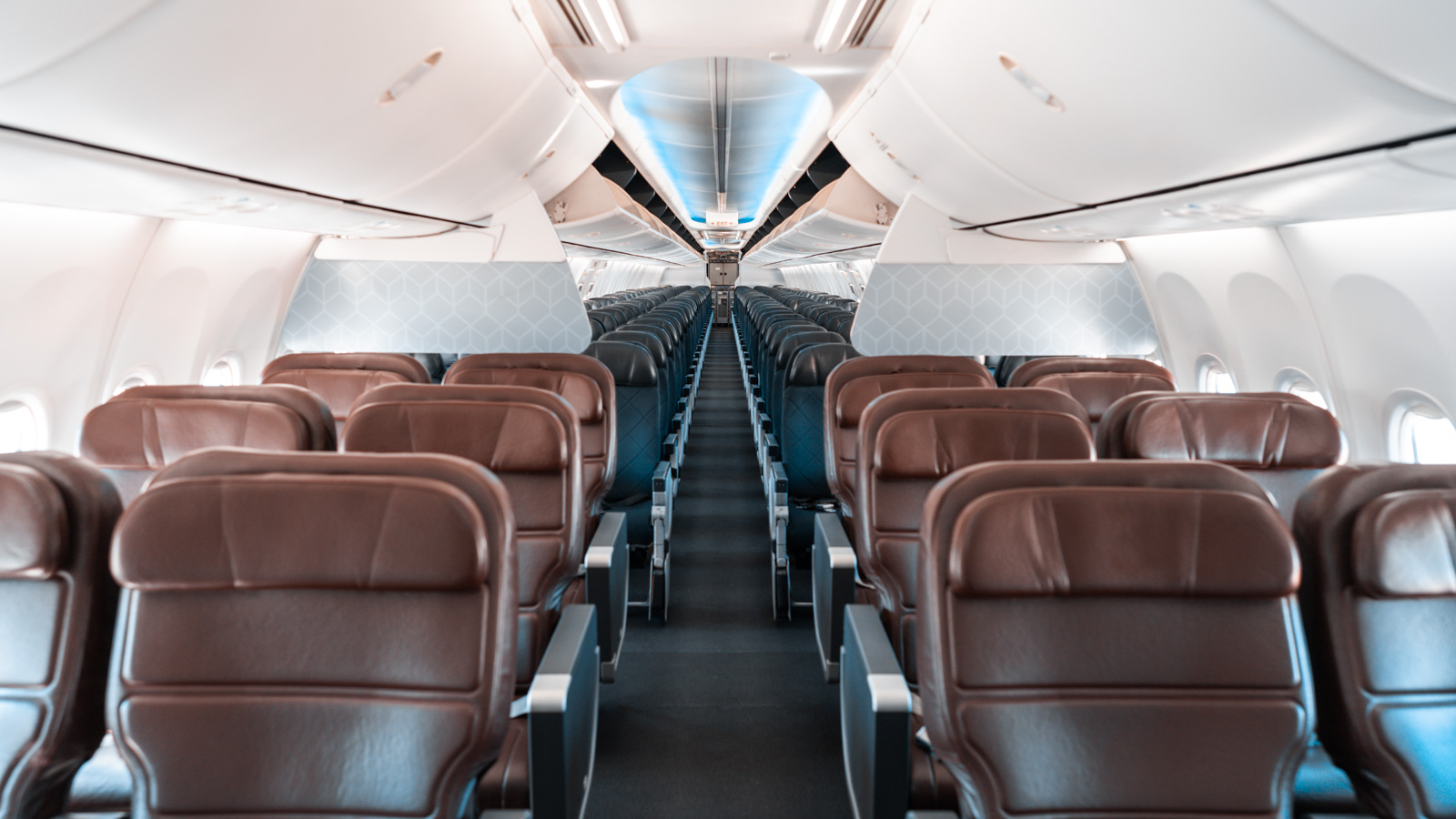 Jetstar's Boeing 787s have much larger and generally more comfortable twin-aisle cabins. Even though there are many more people on board, in both Economy and Business, there is a greater feeling of space than a Qantas Boeing 737 because of the wider cabin and modern windows.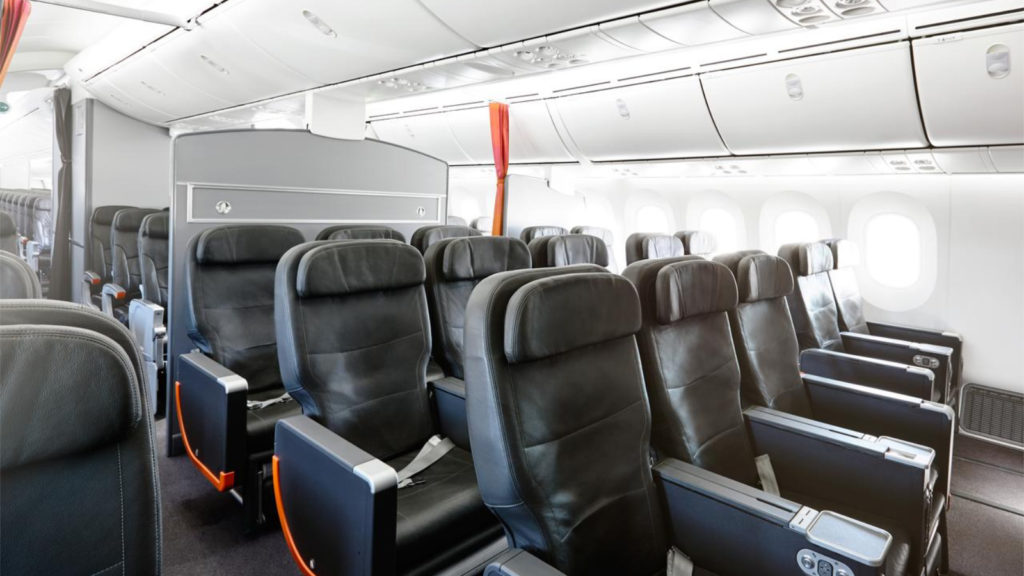 The last type of aircraft you will encounter is Jetstar's Airbus A320s, which fly from Melbourne, Darwin, Cairns, Adelaide and Perth. These are all-Economy jets in a 3-3 seating layout.
The seats are comfortable enough for a few hours, but you'll still feel somewhat tight on the flight unless you pay for an extra legroom seat. But at least that's more money in the bank to spend on Bintangs and satay sticks, right?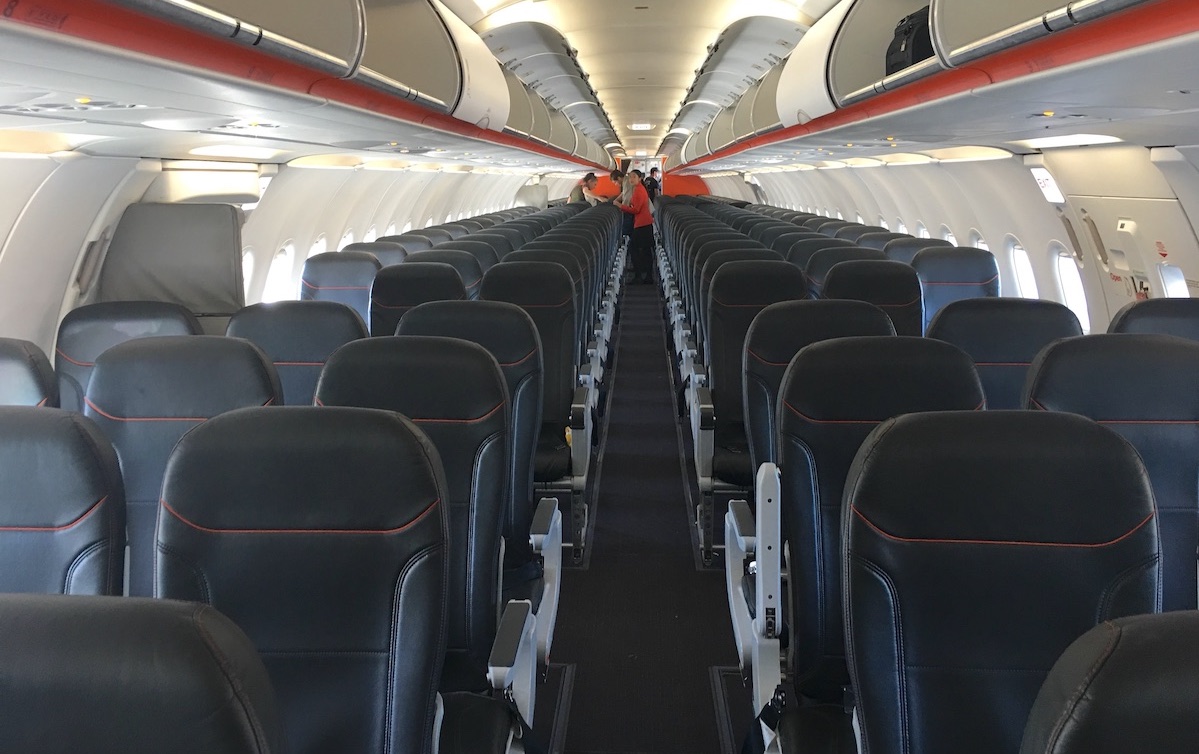 Qantas usually operates a direct flight from Sydney to Bali and Jakarta using an Airbus A330 with the lie-flat suites Business product. Economy boasts a comfortable 2-4-2 layout while there are 28 Business Suites in the nose of the plane. This is a great way to fly, but Airbus A330s aren't being rostered on Bali flights at this time.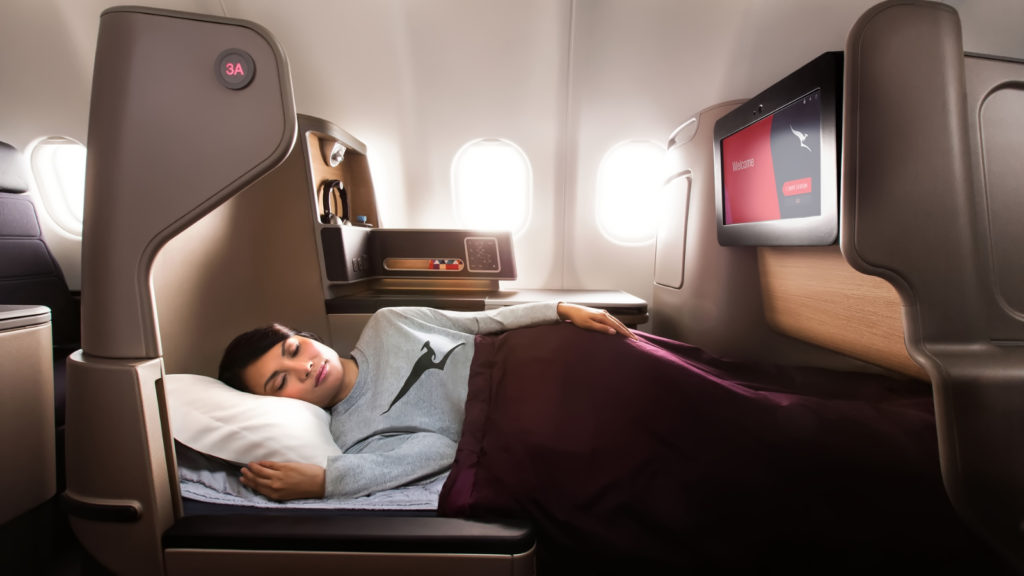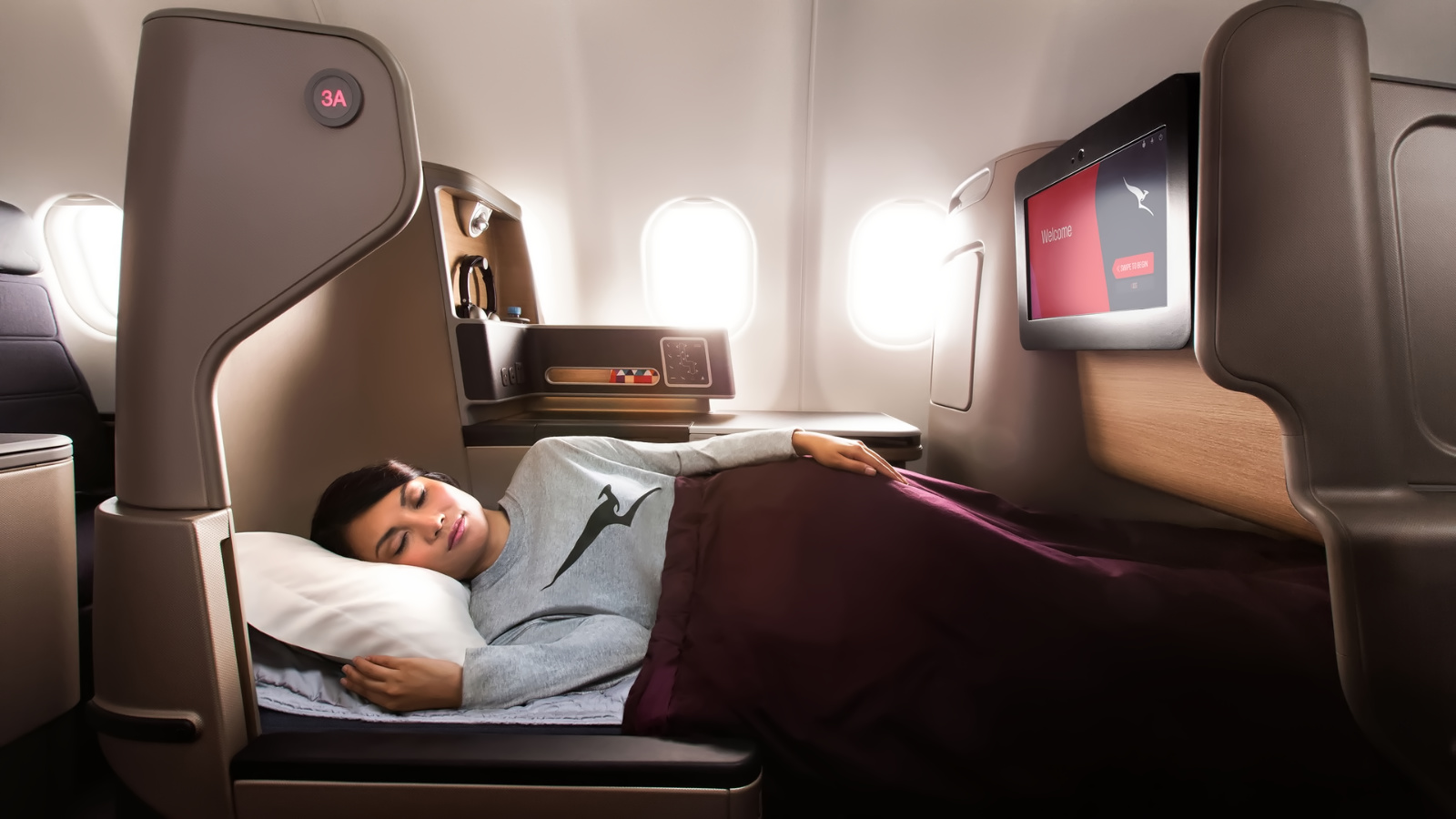 Differences in the onboard experience
The service between Qantas and Jetstar will, of course, be quite different. Qantas offers all-inclusive meals and drinks in Economy. On Jetstar, you can buy your meals onboard or have them included with a fare bundle. But if you use Qantas Points for Jetstar Economy, you'll have to pay for meals separately.
In Business, Qantas' Neil Perry-inspired meals are generally more appealing than with Jetstar Business, but both cabins still include all food and beverages. You won't go hungry.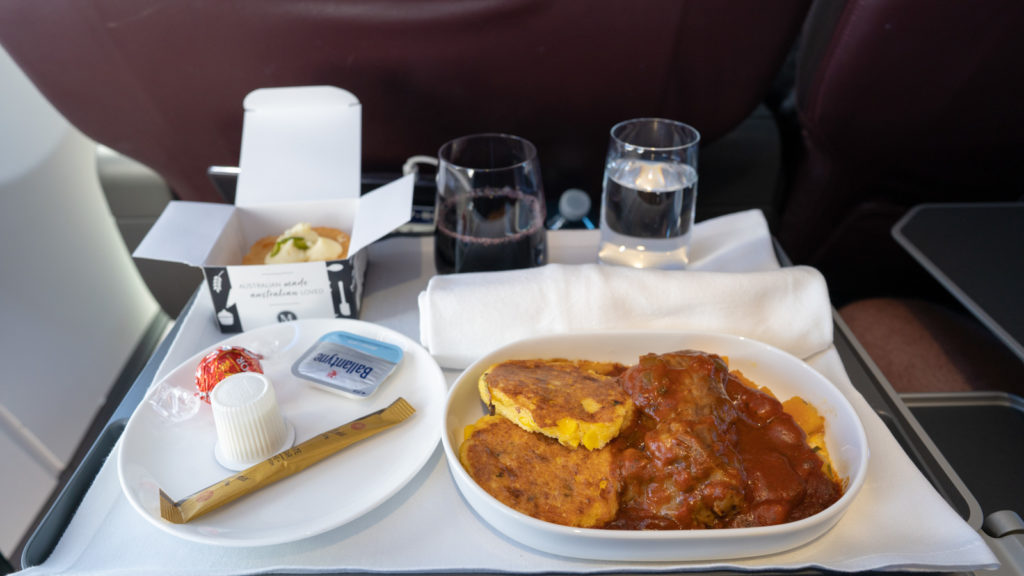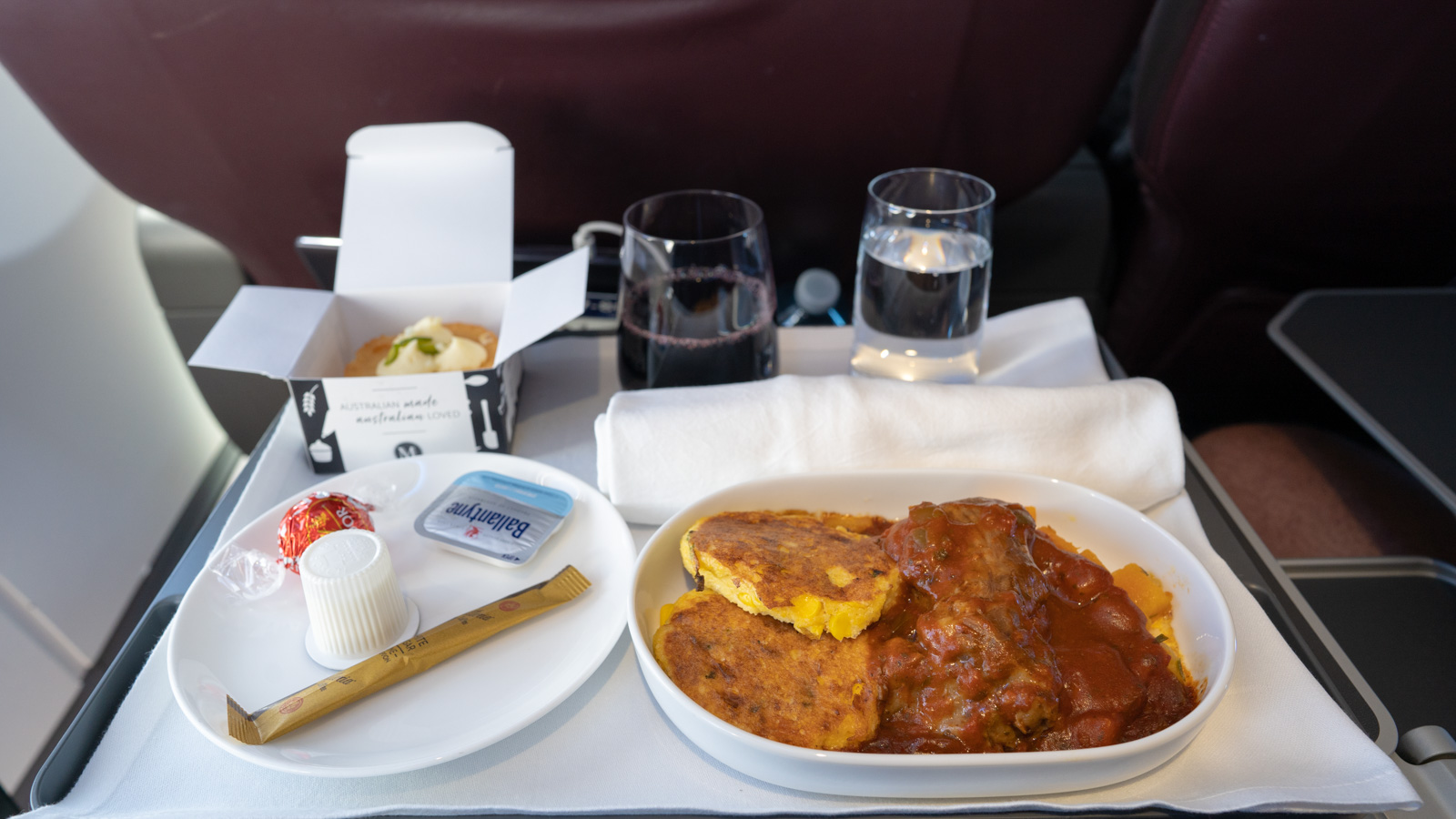 How many Qantas Points do I need to fly to Bali?
Here are the one-way points needed per passenger for Qantas and Jetstar flights to Bali or back. Taxes and surcharges are extra and depend on each route. As a rough guide, a one-way Business seat from Sydney to Bali would cost you 57,000 Qantas Points and AUD$197 in taxes.
| | Qantas Economy | Qantas Business |
| --- | --- | --- |
| Melbourne to Bali | 20,300 points | 57,000 points |
| Sydney to Bali | 20,300 points | 57,000 points |
| | Jetstar Economy | Jetstar Business |
| --- | --- | --- |
| Melbourne to Bali | 18,000 points | 42,400 points |
| Sydney to Bali | 18,000 points | 42,400 points |
| Brisbane to Bali | 18,000 points | 42,400 points |
| Cairns to Bali | 14,400 points | n/a |
| Adelaide to Bali | 14,400 points | n/a |
| Perth to Bali | 14,400 points | n/a |
| Darwin to Bali | 9,600 points | n/a |
At the time of writing, Jetstar has the best availability for flights to Bali. But keep in mind taxes are quite high, even in Economy. For Jetstar flights, you probably won't get the best value out of your points with flight rewards.
After all, an Economy flight reward from Sydney requires 18,000 points and $151 in taxes. (This includes a 20kg checked baggage allowance). Jetstar's cheapest equivalent fare in May 2022 costs just $321, for comparison. That works out to be 0.94 cents per point.
Jetstar's Business fare is $715 on the same date, so your Business Reward for 42,200 points and $211 means you'll get 1.19 cents per point. A bit higher than Economy, but still short of what we currently value Qantas Points.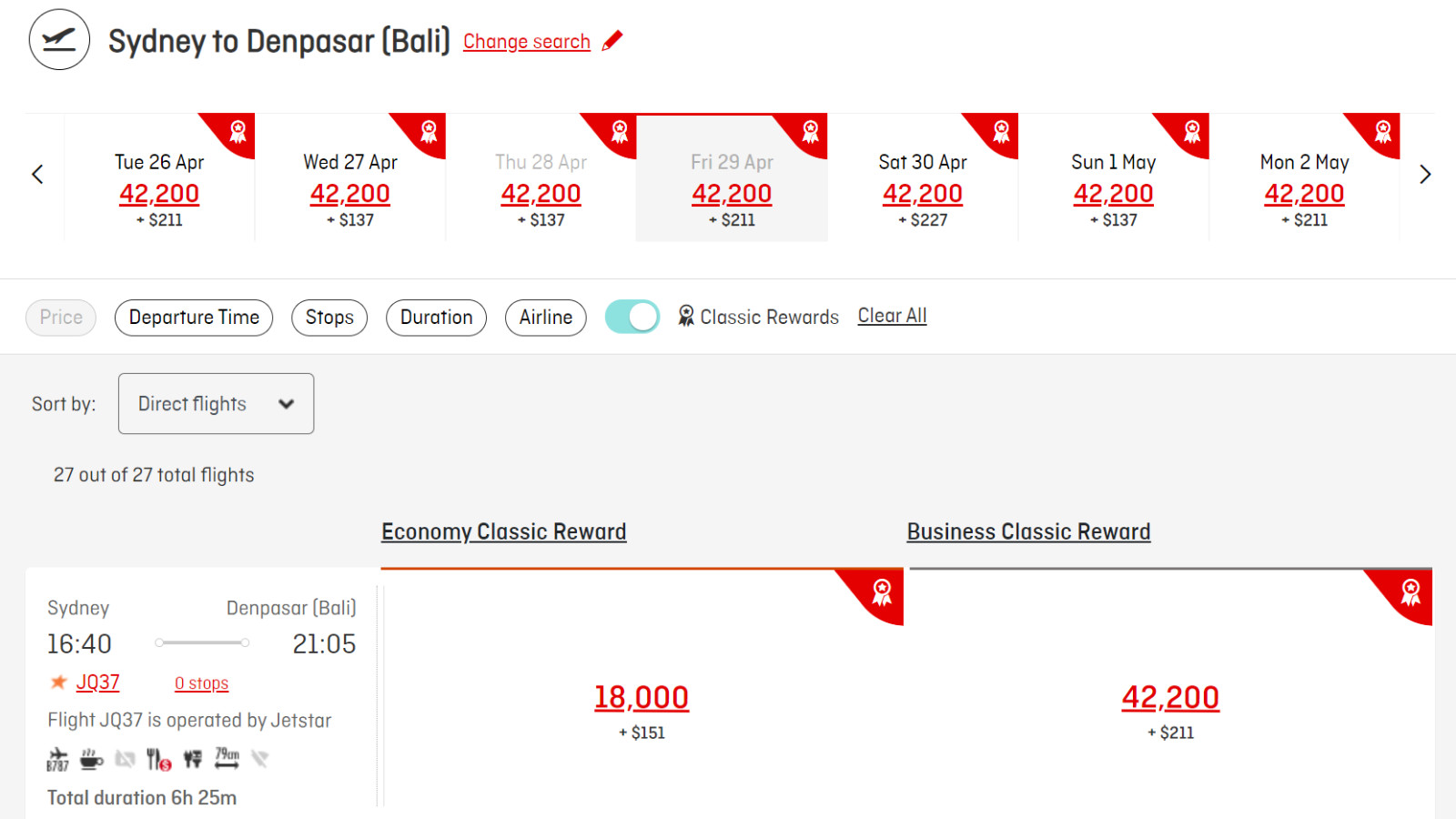 But on the other hand, Qantas Classic Flight Rewards (including both Qantas and Jetstar flights) are free to change and cancel until 28 February 2022 – and this may be extended further. Even without the waiver, the change fee is just 5,000 points and cancellations are just 6,000 points. In a time of uncertainty, flexibility is key.
Summing Up
There's no clear winner for how to redeem your Qantas Points on flights to Bali. Essentially, it'll all come down to which airline has the seats you want to book. Qantas Economy isn't that much more than Jetstar Economy, so you might as well fly Qantas for the full-service experience from Sydney and Melbourne.
Qantas Business costs 14,600 points more than Jetstar, but that's a hefty premium to pay if Qantas is still flying a Boeing 737 on the route. The main difference is the addition of lounge access with Qantas tickets, as Jetstar Business doesn't automatically grant lounge entry unless you have Qantas Club or elite Qantas status.
For everyone else not living in Sydney, Melbourne or Brisbane, Jetstar's Airbus A320 Economy is your only option for flying to Bali with Qantas Points. Availability is decent throughout the year, but the taxes are a bit high compared to the usual cash fares for Jetstar flights.
Finally, if you're looking for some hotel accommodation ideas for your stay in Bali, make sure to check out Qantas Hotels to also earn Qantas Points towards your trip.
---
Visions of relaxing in Bali interrupting your day? Make it happen with a Qantas Points-earning credit card.
---
This article was originally written by Evin Tan Khiew.
Fly Qantas or Jetstar to Bali using Qantas Points
was last modified:
October 14th, 2021
by