This series wraps up with a look at Bevan's experiences of some of the flights and lounges on his trip to Europe and Asia.
Plus, why you should try to avoid flying British Airways Business Class.
---
Case study: Bevan's oneworld Classic Flight Reward redemption to Europe and Asia
Part 1: About me and how I accumulate points
Part 2: How I booked my oneworld Classic Flight Reward
Part 3: My experiences of the flights and lounges
---
Sydney to Hong Kong on Qantas' Boeing 747
Qantas' Business Class seat provides plenty of legroom and the privacy shell is cosy without being claustrophobic. There are plenty of nooks and spaces for mobile phones, reading glasses and other paraphernalia.
Upstairs on the 747, the curvature of the fuselage provides extra storage space right by the seat.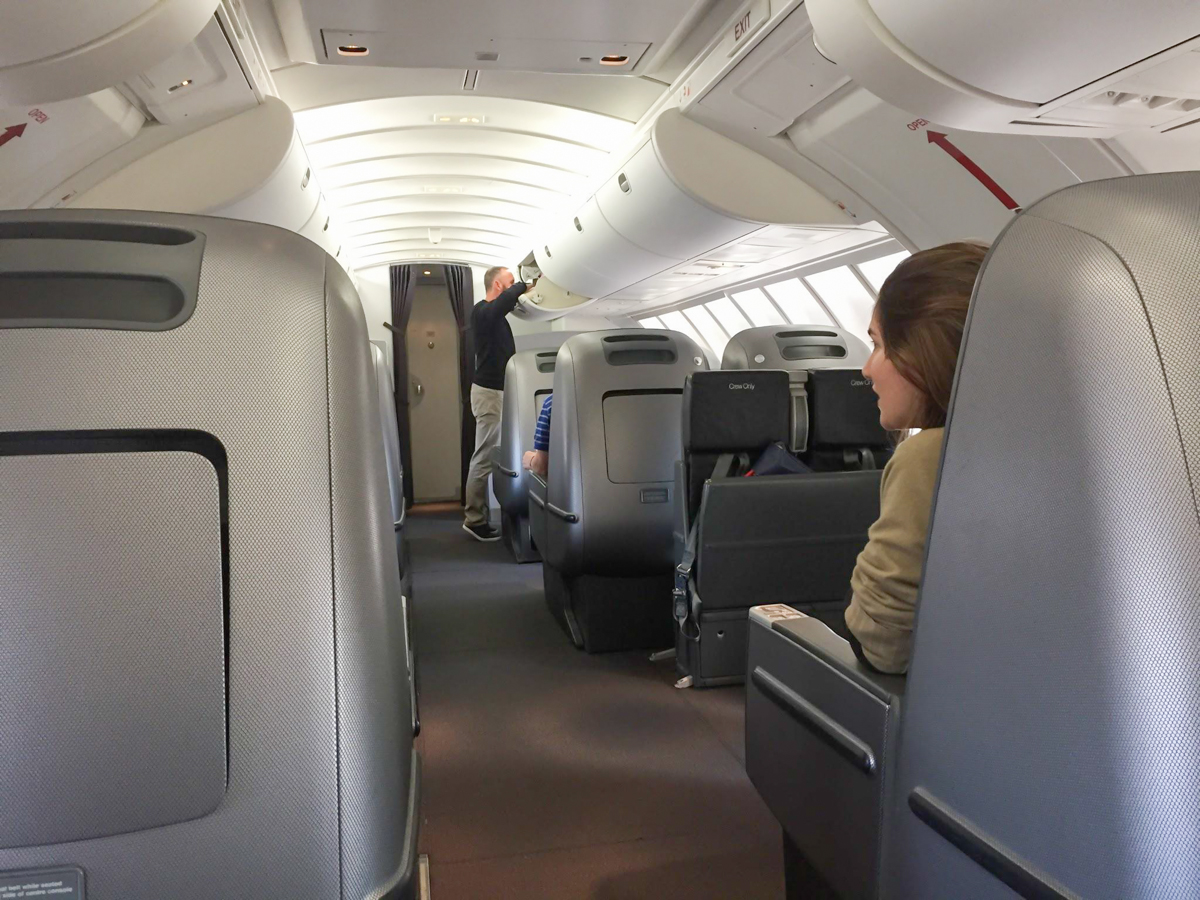 There are only 16 Business Class seats in the nose of Qantas' 747
Unfortunately, the much hyped Neil Perry food was disappointing. The cabin crew were a little stressed and overworked on this full flight, continually offering bread and cakes to my gluten-intolerant partner.
Read more in our review of Qantas 747 Business Class.
Osaka to Helsinki on Finnair's Airbus A330
This was the best flight of our trip in terms of seat comfort and service. The plane was an older A330 as Finnair has not upgraded this flight to the A350 yet. The A330 employs an alternating 1-2-2 configuration, which provides plenty of room.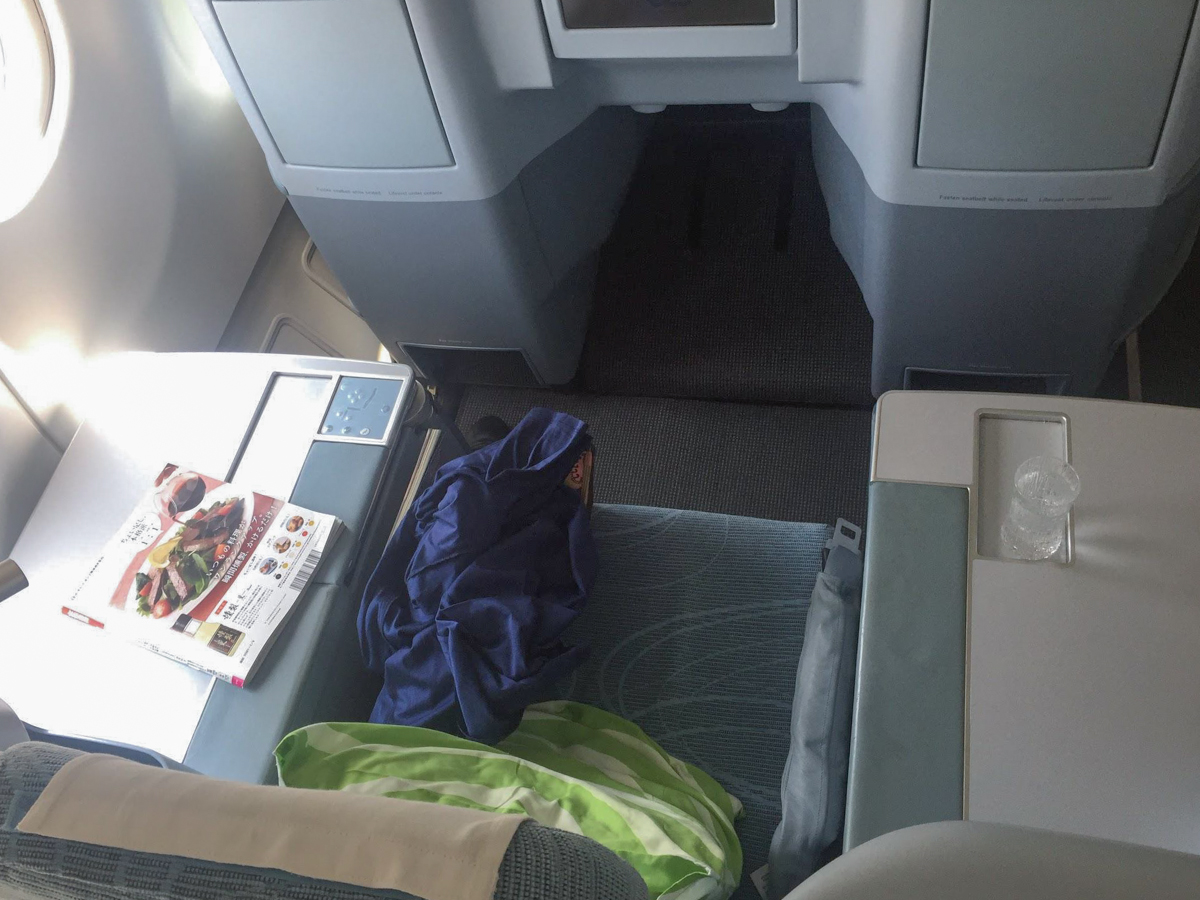 Seats 2A and 6A are the picks, being the 'throne seats'
The seat becomes lie-flat with your feet extending underneath the armrest of the seat in front. There was plenty of room for my 183cm frame; even in the footwell, I could not touch the end and was able to easily turn over without whacking my ankles or knees against the partitions.
Indeed, the lie-flat seat was so comfortable I did not watch any video on the entire nine-hour flight.
Nordic style abounds on Finnair, from the Marimekko crockery and iittala glassware, to the Marimekko bed linen and amenity pack.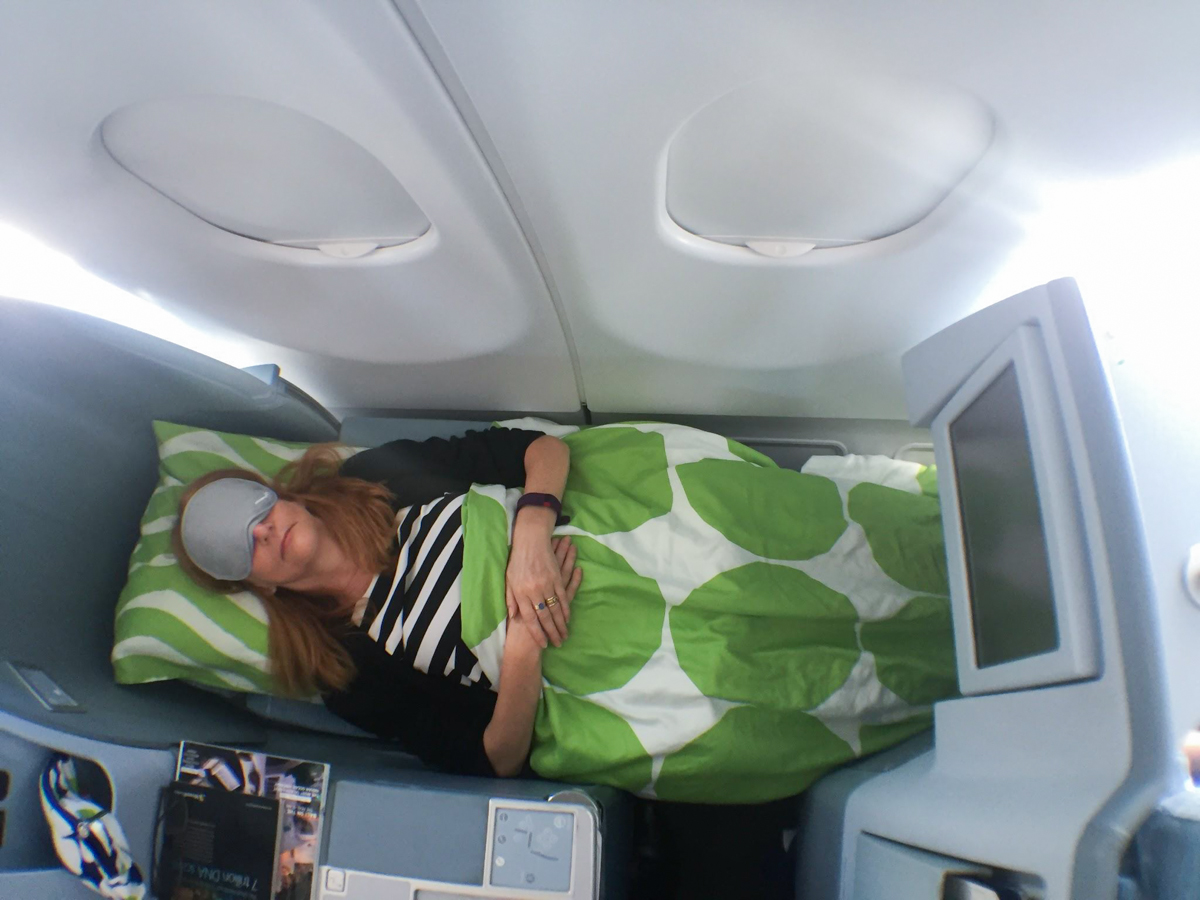 All bundled up in Marimekko bedding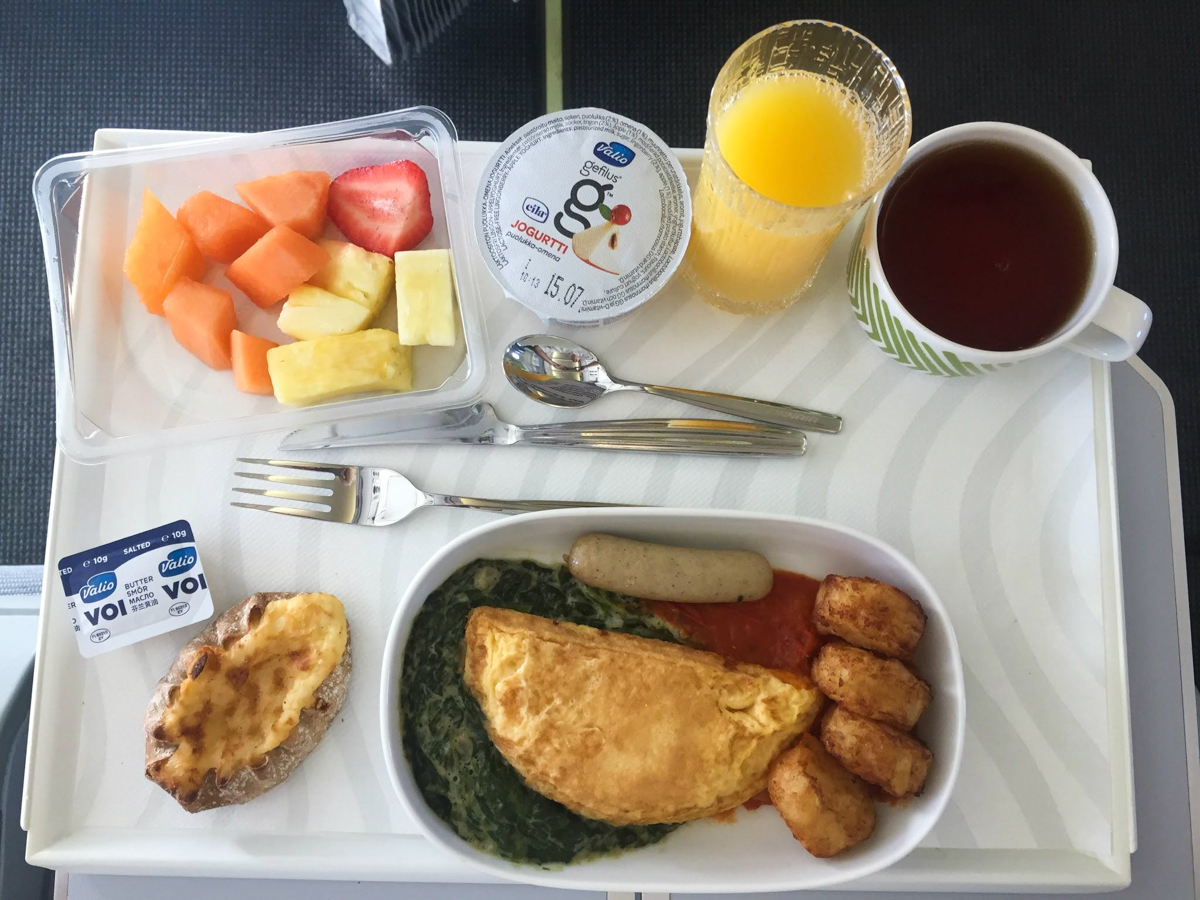 My breakfast on this flight was the best airline meal of the tripl
We were arriving into Helsinki on the day of the midsummer festival and chatted with cabin staff about things to do. We were particularly impressed when the steward returned with a full page of handwritten notes on locations to visit, tours to take, distances from our hotel and even prices. This was above and beyond the call of duty.
Transiting to Zurich the next day, unfortunately, I could not experience the sauna in the Finnair lounge, as that is located in the non-Schengen departures area.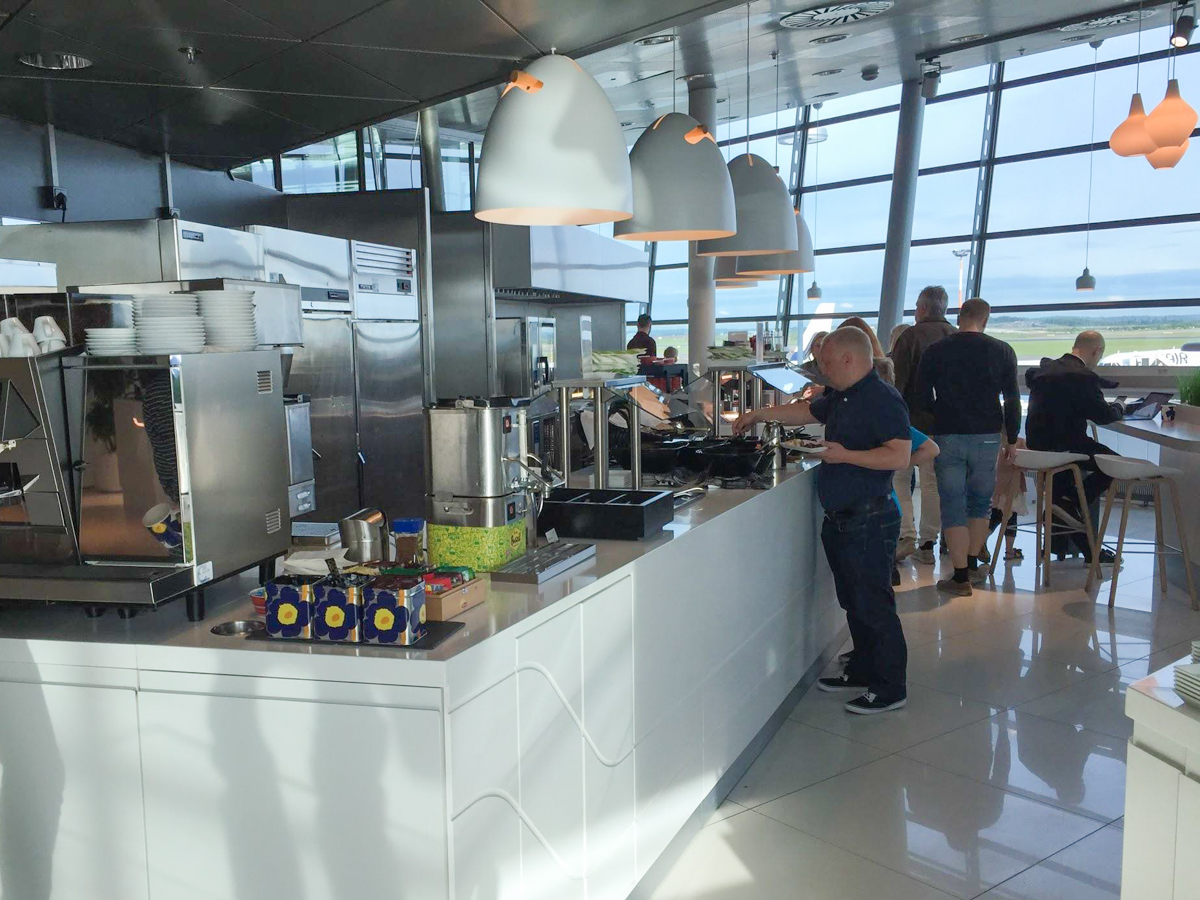 Finnair Schengen lounge
We thoroughly enjoyed our flight with Finnair and they backed it up again the next day on the leg to Zurich. I am looking forward to flying the A350 when Finnair deploys it routes to Asia.
Intra-European legs on British Airways
To get to and from Reyjavik, we had to fly British Airways through London Heathrow.
This flight only operates five times a week and the plane departs Heathrow at 8am, so I took advantage of the transfer rule to book an overnight stay at the Sofitel Heathrow. The hotel is a short undercover walk from Terminal 5 and is good for a late-night arrival or early-morning departure but otherwise it is a lot of money for what you get.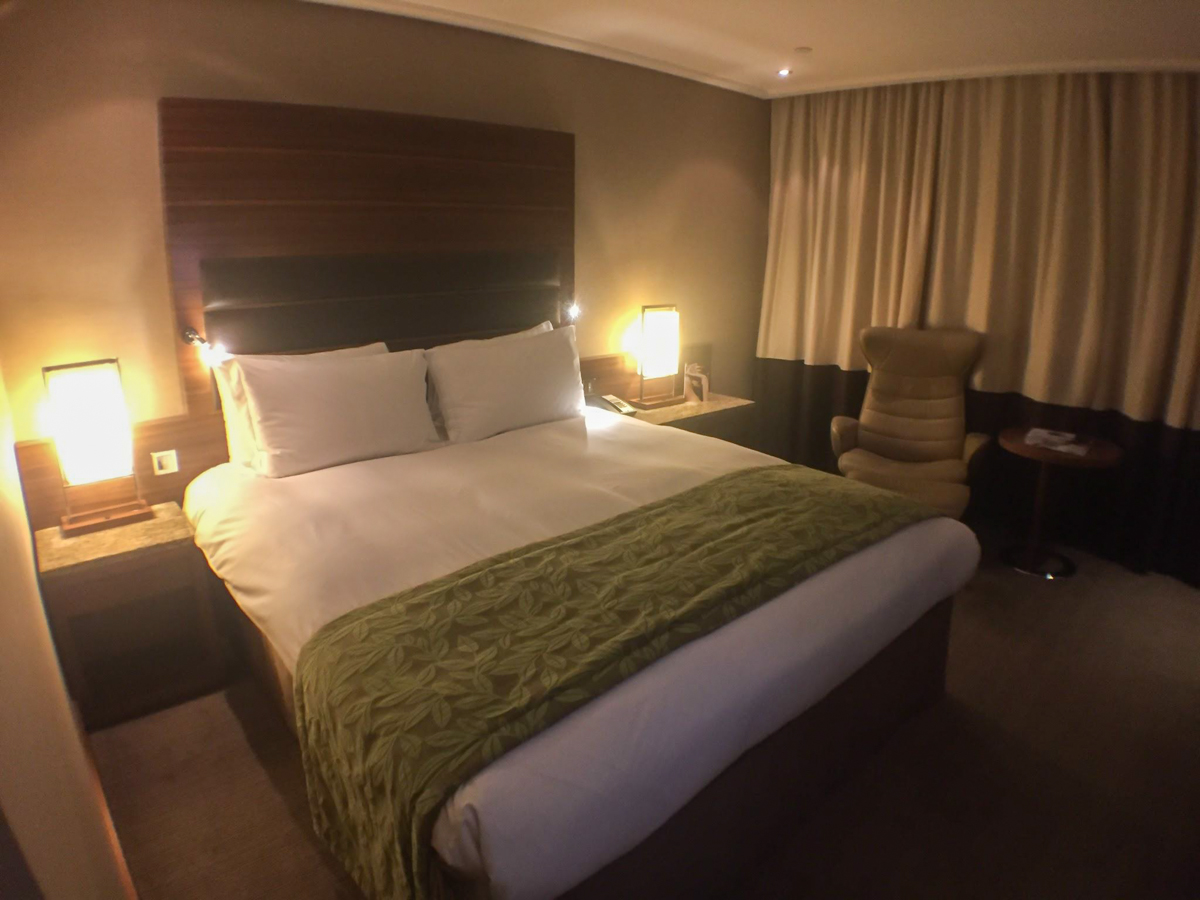 Business Class on short-haul European flights is just Economy with the middle seat spare, and free food and drinks. These were three-hour flights, on which we were served a tolerable but bland lunch. There is no onboard entertainment system – only the flight map.
Ad – Scroll down to continue reading.Minimum spend, terms & conditions apply.
London to Hong Kong on British Airways' Boeing 777
This configuration is highly 'efficient', cramming in eight seats per row on all wide-body aircraft, except for the 787 which has one less seat in the middle. To make this work, four seats in each row face backwards.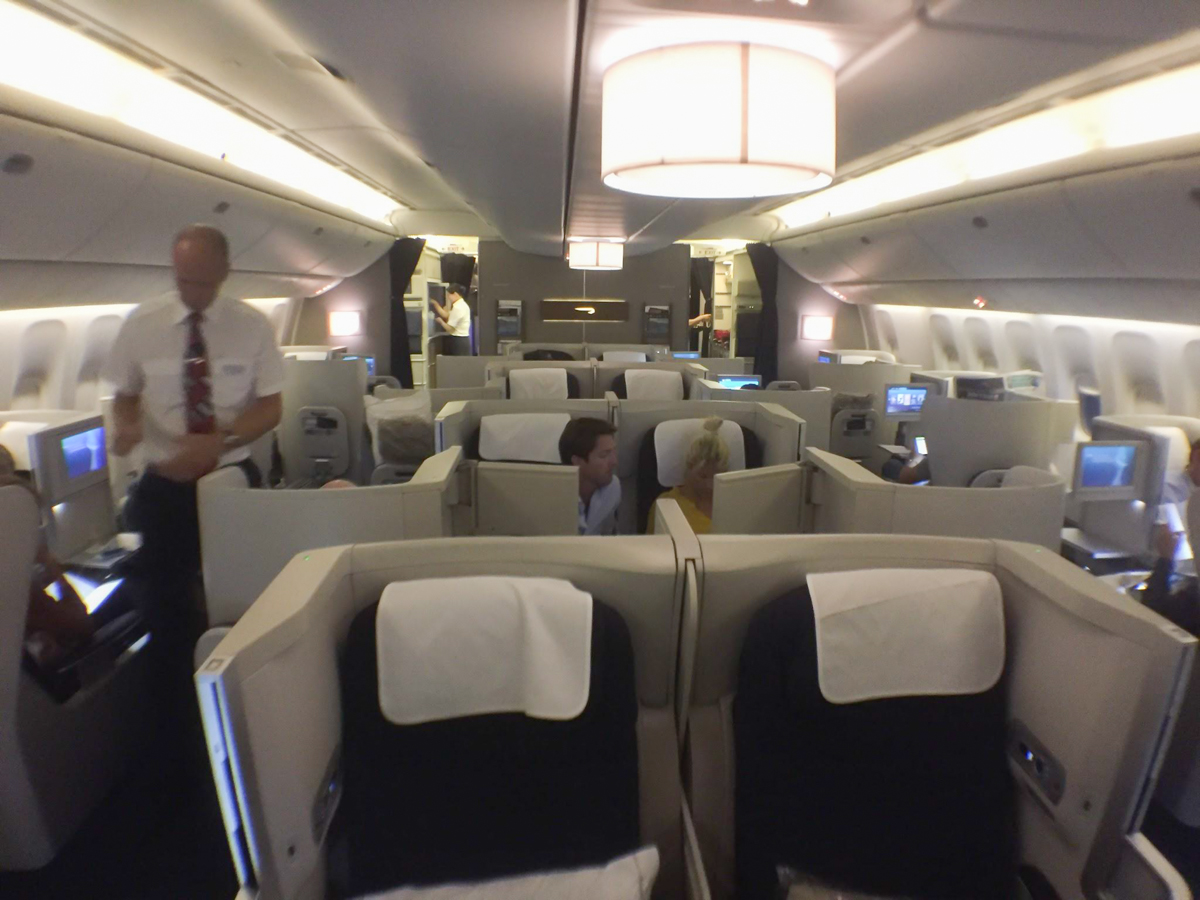 This shot is taken looking towards the front of the plane
My partner and I had two middle seats and it was a little disconcerting to be facing the 'wrong' way, especially when taxiing, however, high partitions surround all the seats, making the middle section almost like a private nest.
Once the seats fold out, it is almost like a double bed, with only a small partition between our heads. Having said that, this seating arrangement would be a little too intimate if one were seated next to a stranger.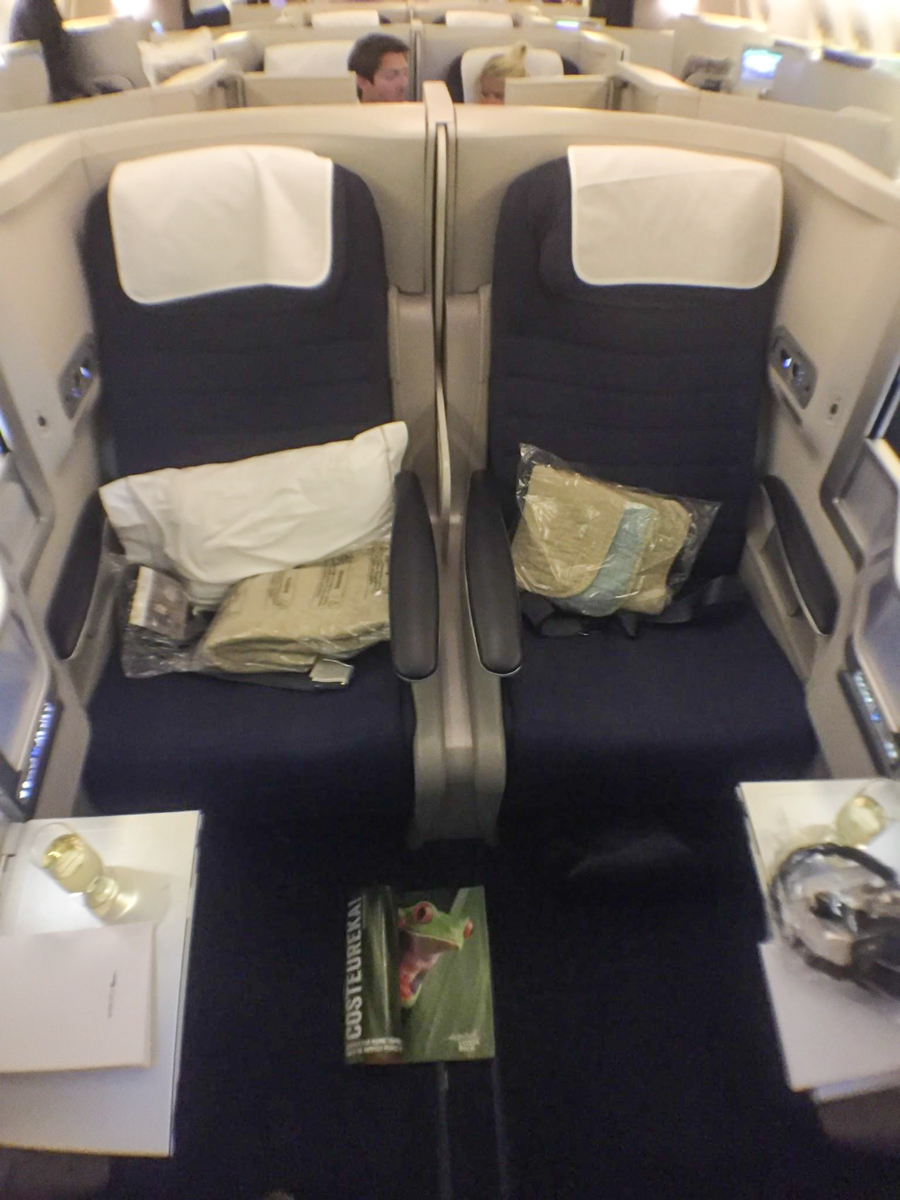 The downside of this configuration is that the backward-facing seats like ours do not have direct-aisle access. One has to squeeze between a narrow gap in the partitions and, if the neighbour has the bed extended, then step over their feet to get to the aisle.
Luckily on our flight, the cabin was only half full, so passengers re-arranged themselves to avoid disturbance, however, this would be a different matter if the flight was full.
Cabin crew need to lower the privacy screen in order to serve food and drinks, meaning they lean right over your neighbour facing the aisle. If I was sitting in one of those seats, I would find that extremely annoying.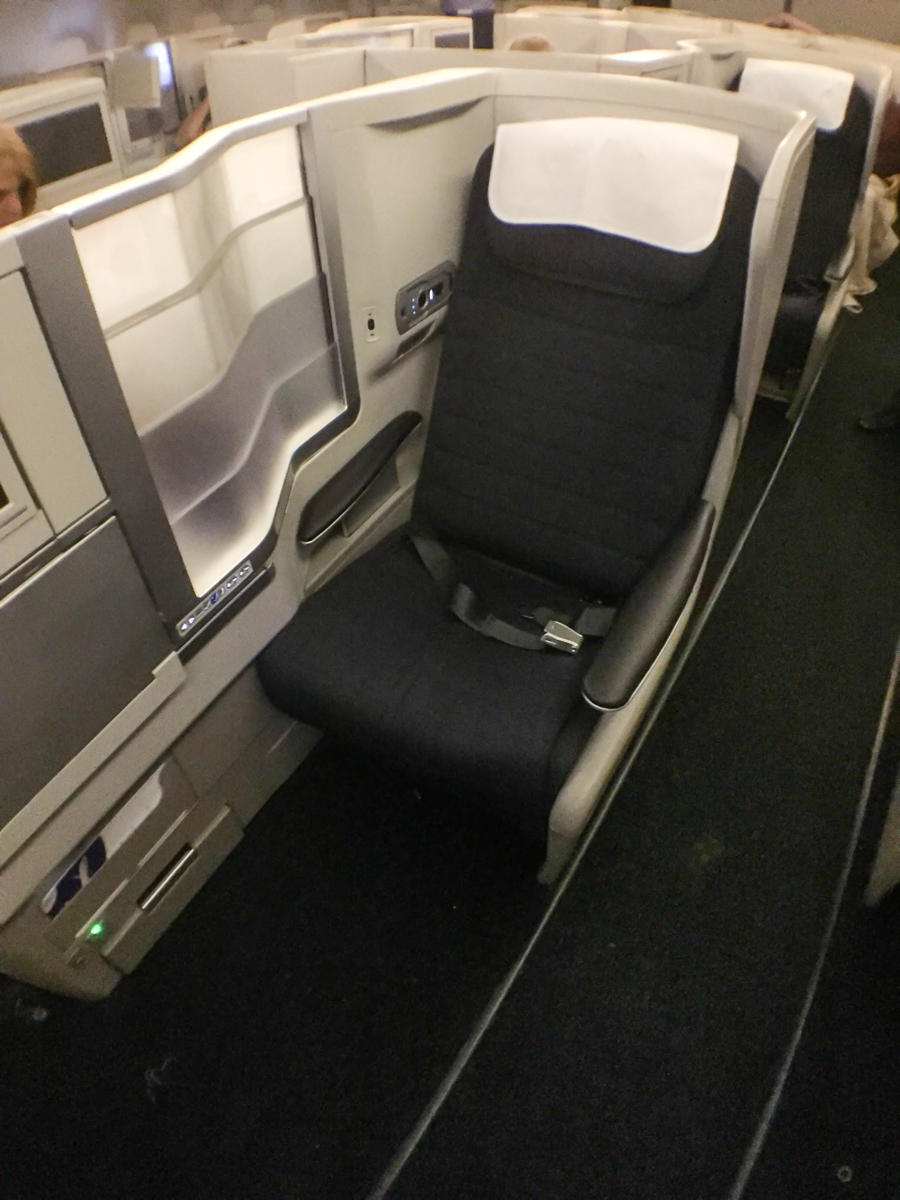 From the menu, the food sounded good, however, we found the food on almost all of the BA flights we took to be overcooked, uninspiring and lacking taste. It seems British Airways is caught up in a race to the bottom with low-cost carriers.
Breakfast on this flight was a watery, uninspiring traditional English meal – it is curious that a British airline is unable to put together a proper English breakfast.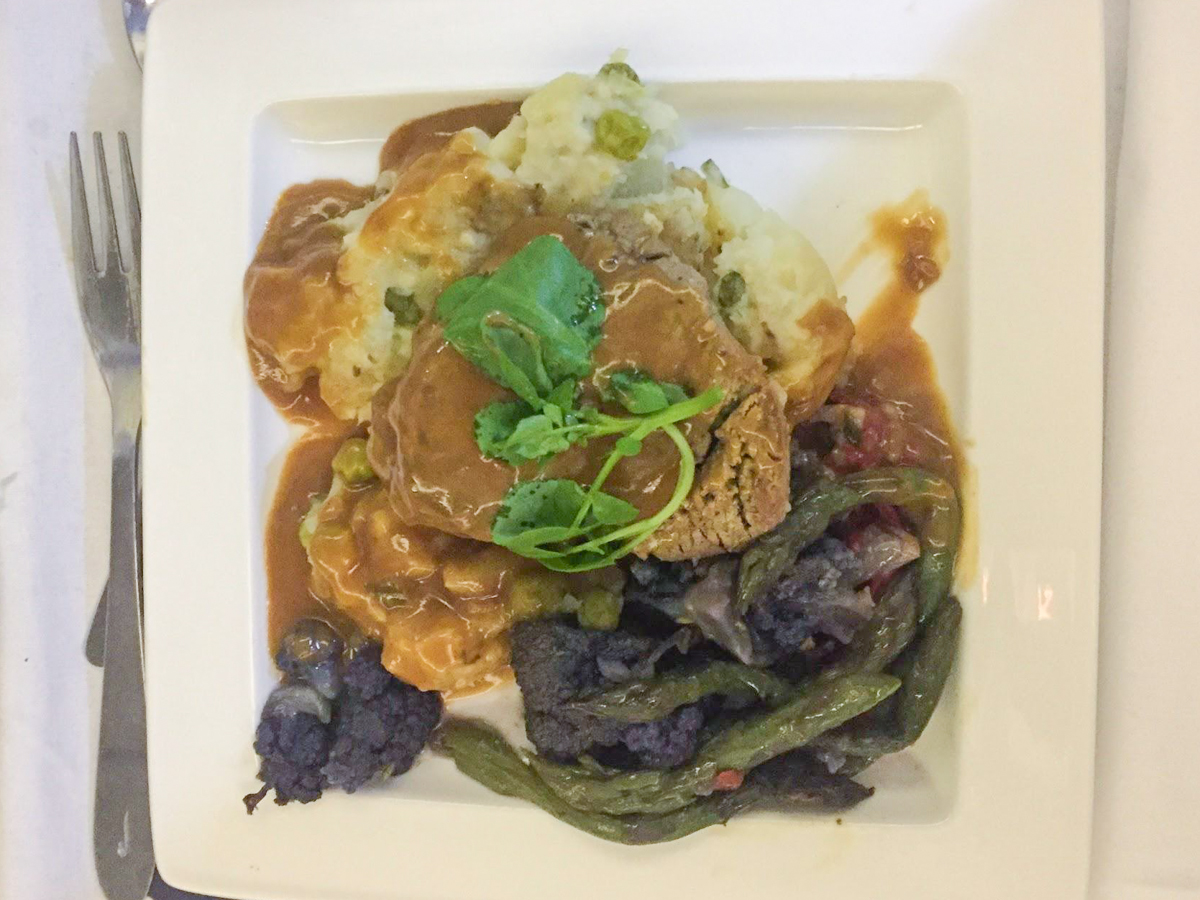 Despite the poor quality of food, I actually had a great flight.
The cabin crew service was impeccable – they delivered and cleared the food quickly to leave as much time as possible for sleep. The staff were also so attentive that they remembered what type of tea we liked and woke us gently when breakfast was served.
The bed was really comfortable and I managed about six hours of reasonably deep slumber, arriving in Hong Kong refreshed, despite the seven-hour time difference.
Having said that, next time I will try to organise an itinerary which flies Finnair, Cathay Pacific or perhaps even Qatar Airways to get out of Europe.
Heathrow Terminal 5 Aspire Spa and Lounge
This lounge is a welcome retreat from the frenetic hustle and bustle of the main terminal. However, it is small and given the sheer volume of flights, is probably crowded most of the time (it certainly when we visited during the busy summer holidays). However, good food and friendly, conscientious staff compensate for this shortcoming.
We entered this lounge for free due to the Priority Pass membership that comes with my American Express Platinum Charge card.
The lounge opened in 2015 and about a third of this space is occupied by a spa and showers, so there is not much room left over for chairs and tables.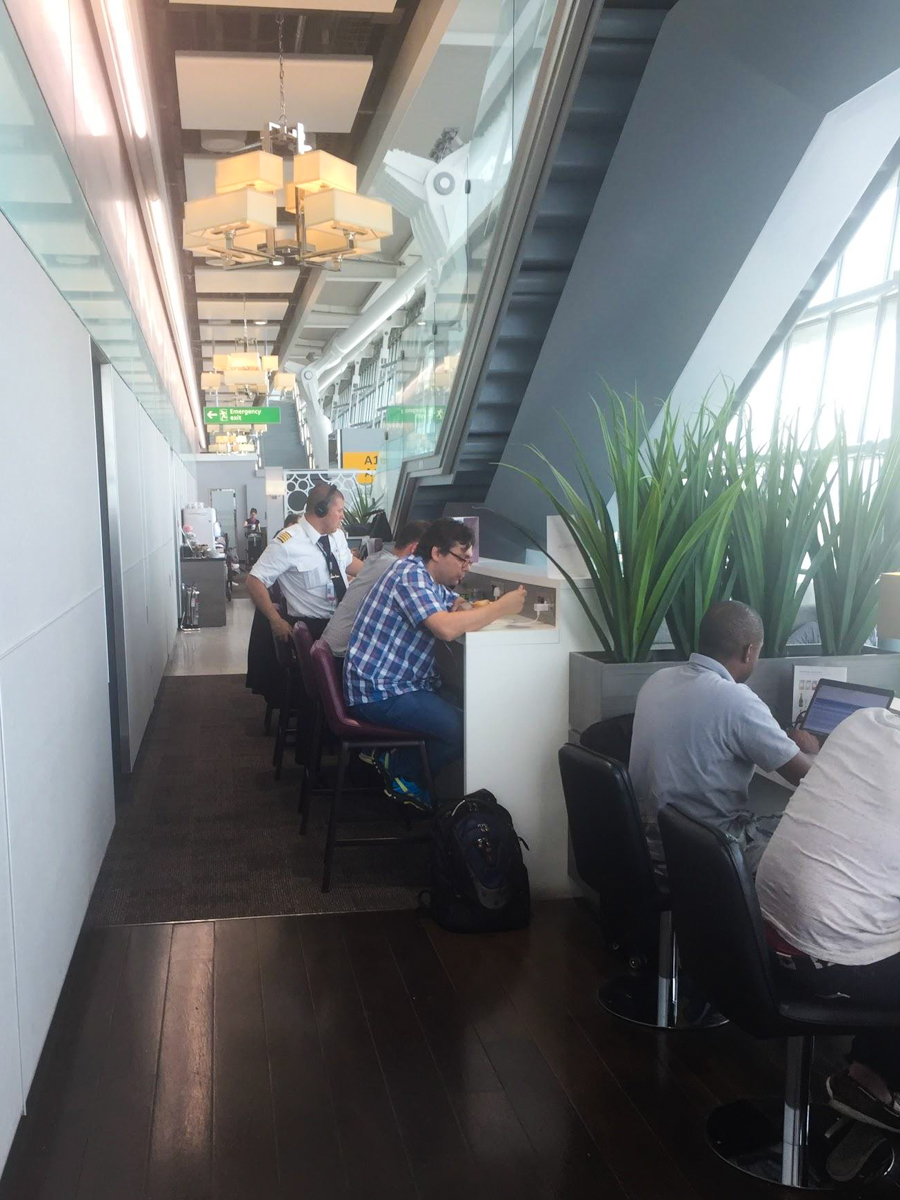 The lounge staff were friendly and helpful but clearly very busy trying to service the lounge but that did not stop one of them exceeding our expectations. We were settled in sharing seating with some other travellers (without necessarily being comfortable) when one of the attendants approached and offered to move us to some vacant seats.
It took us a few moments to gather up all our belongings, during which time they stood guard by the vacant seats until we arrived. We then had a very comfortable two hours relaxing in deep easy chairs and were very grateful.
As the lounge was full, the food emptied quickly but was regularly replaced, meaning the food was fresh and quite tasty.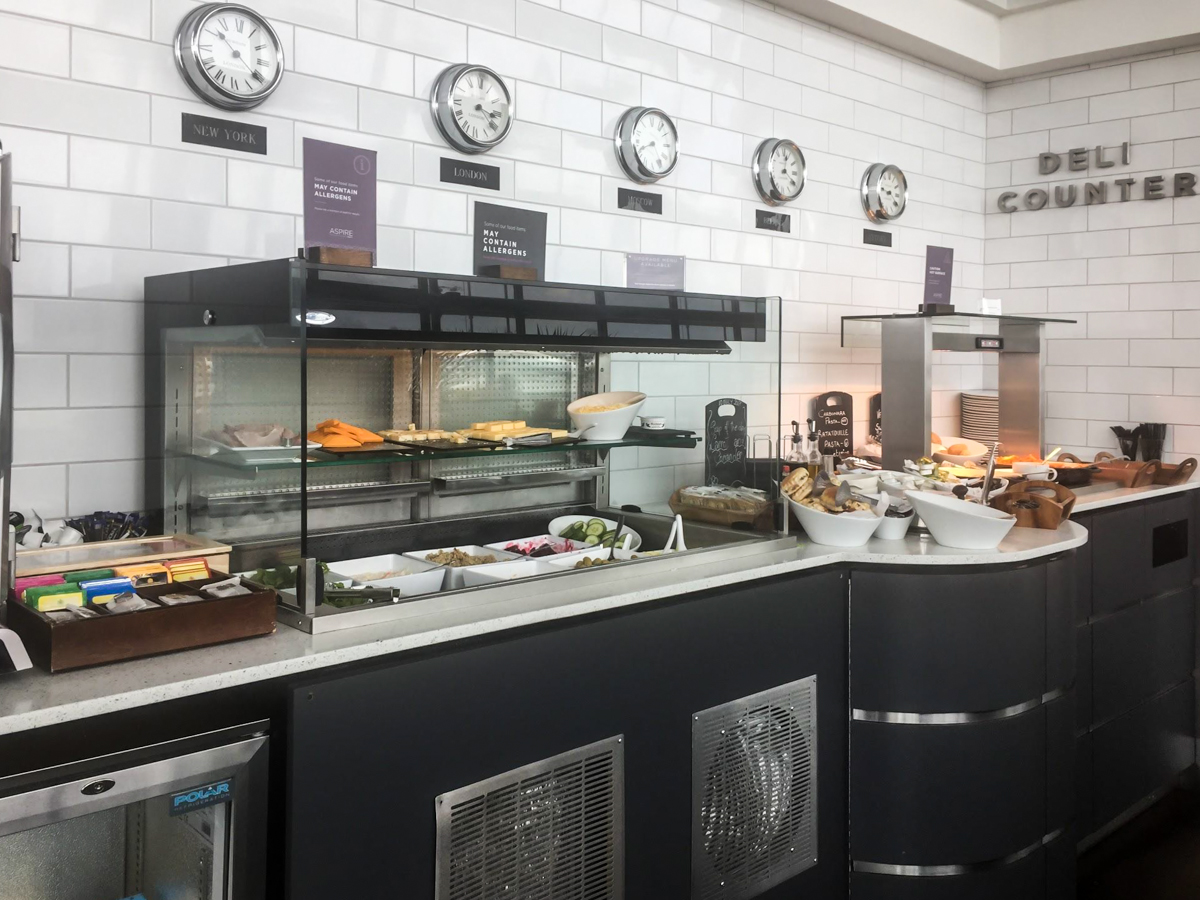 Spa services and showers are available between 9am and 5pm at an additional cost.
The sister lounge in Terminal 3 is one of the best shared lounges I've ever visited.
Summing up
I have flown similar legs previously in Economy and this time I noticed a significant reduction in jetlag after having a decent sleep on the flight. Indeed, the Business Class seats on all flights were so comfortable that I barely used any inflight entertainment.
After Business Class, I can probably never go back to Economy for long-haul flights. I do not put a great priority on the food and drinks but lie-flat beds cannot be beaten when spending so many hours in the air.
Other case studies
Case study: How Qantas, Finnair and British Airways' Business Class products compare (Part 3)
was last modified:
January 17th, 2022
by