As Australia's third-largest international carrier, Singapore Airlines' KrisFlyer frequent flyer program is one of the most useful frequent flyer programs for travellers from our region.
Its unique partnership with Virgin Australia's Velocity program, flexible change policy, great stopover options and easy earning opportunities means it should be on most frequent flyers' radars.
But it's not without its downsides, so this guide explores both the good and bad of KrisFlyer…

Ability to transfer to/from Velocity
Singapore Airlines releases more saver award space its own members, so sometimes it is worthwhile to transfer your Velocity points to KrisFlyer.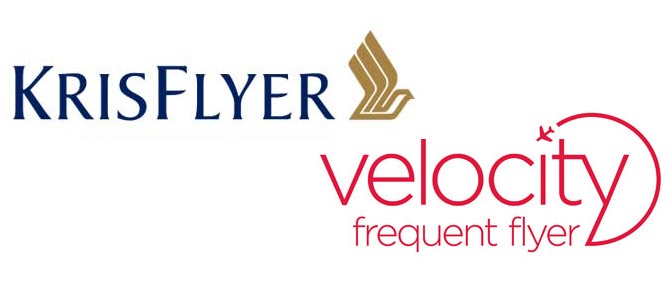 Plus, if you want to save some of your Velocity points, even though Singapore Airlines tends to charge significantly higher fuel surcharges for the same flights redeemed through KrisFlyer, in some cases the points differential may outweigh the taxes and fees differential, depending on your respective points balances.
For example, a Business Class ticket from Sydney to London would cost 139,000 Velocity points plus $85 in taxes if booked through Velocity, but you'd save ~30,000 points by paying ~$400 more in taxes if you transferred Velocity Points over to KrisFlyer.
Whether you use Velocity points or KrisFlyer miles will depend on the specific Singapore Airlines redemption you have in mind, and you'll need to compare the points and taxes in both Velocity and KrisFlyer to come to the best decision for your situation.
There a very few cases where it would make sense to transfer the other way round, i.e. from KrisFlyer to Velocity, but if you find a good–value redemption opportunity, that certainly is a possibility.
It's the only way to fly Singapore Airlines Suites
You cannot redeem partner points (such as Velocity or United MileagePlus) for First Class travel on Singapore Airlines flights, meaning you have to transfer them to KrisFlyer in order to enjoy the luxury of the First Class Suites on the A380 on services to Sydney, London, Paris, New York, Los Angeles, Frankfurt, Zurich, Beijing and Shanghai, amongst others.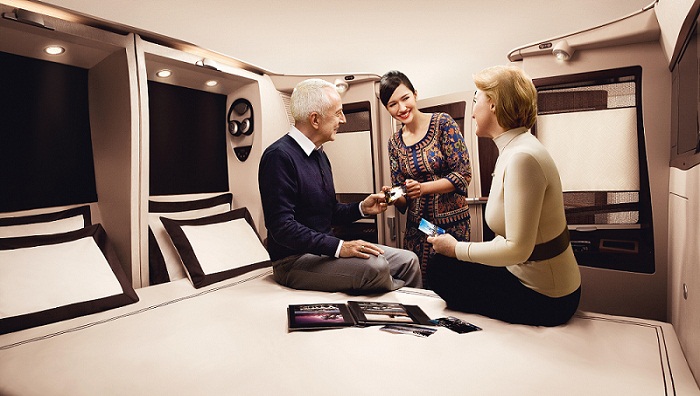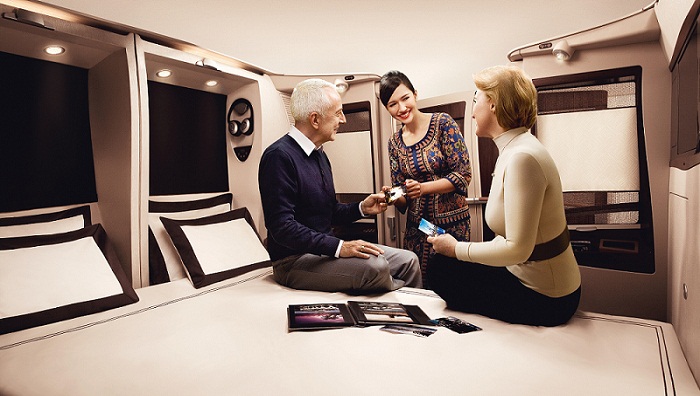 Free or cheap stopovers
One of the best ways to maximise an award redemption on KrisFlyer is to add stopovers – usually in Singapore, but available at some of Singapore Airlines' appealing mid-point cities including Frankfurt, Manchester, Tokyo, and Hong Kong.
For example, a one-way saver award from Sydney to Frankfurt via Singapore costs 95,000 KrisFlyer miles in Business Class and 132,500 in First (not including the 15% online booking discount).
If you redeemed Sydney to New York via Singapore and Frankfurt, it would cost you 107,500 miles in Business and 137,500 miles in First, which is only 12,500 and a meagre 5,000 miles more, respectively.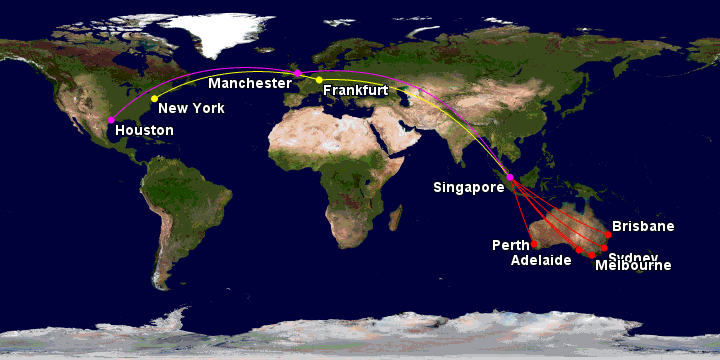 You have two great stopover opportunities here:
If you redeem a one-way saver award, you can buy a stopover for $100 USD. So you could fly to New York with a longer stopover of your choosing in Frankfurt, and use Frankfurt as your European launch pad for an extra 12,500 miles in Business! The difference is even less with a First Class round-trip award – only 5,000 miles! Not that we'd pay it, but a one-way First Class retail fare between Frankfurt and New York costs almost $6,000!
Or, if you wanted to hit up even more cities, you could double that one-way saver price to make it a roundtrip saver award, which also allows you to do an open-jaw within the same region (US East Coast) and gives you one free stopover (with additional ones available for purchase at $100 USD each). Singapore Airlines flies to New York and Houston (not really 'East Coast', but whatever), so you could fly from Sydney to New York via Singapore and Frankfurt, and then back from Houston to Sydney via Manchester and Singapore. That means you can visit Singapore (purchase $100 USD stopover), Frankfurt (free stopover), New York, Houston and Manchester (purchase $100 USD stopover) for 215,000 in Business Class or 275,000 in First Class + $200 USD for the two additional stopovers, which is a pretty great deal in my opinion. And that's not even including the 15% online booking discount!
Easy to earn
KrisFlyer has partnerships with all the major Australian banks, with the key partners being:
American Express Membership Rewards
Westpac Altitude Rewards
ANZ Rewards
St. George Amplify Rewards
Don't forget that ability to transfer points from Velocity to KrisFlyer makes any Velocity-linked credit card a KrisFlyer-earning card too.
Flexible change and cancellation policy
Singapore has one of the more generous policies when it comes to changing your travel plans.
It offers free date changes on Singapore and SilkAir flights, and charges $20 USD on partner airlines.
If you find a cheaper Saver award available after you have already booked a more expensive Standard award, you can pay $12-20 USD to change the award type. The same fee is charged for changing route or cabin class.
Or, if you need to cancel your award booking and want the miles re-credited to your KrisFlyer account, you only have to fork out $30 USD. Compare that to Qantas' 5,000-point cancellation fee.
Simple to book
KrisFlyer's online booking system is quite easy-to-use compared to other frequent flyer programs', plus you get a 15% discount for booking online.
Tip: if you cannot book a certain award online (e.g. Sydney to New York with a stopover in Frankfurt), you can do so over the phone and they will still honour the online booking discount.
In our experience, we have encountered by-and-large quite knowledgeable and helpful phone agents if do you need to call to make an enquiry or booking.
Two other benefits of the booking system are that there are no close-in award booking fees for booking 21 days or less from departure, like with American and United, and you can waitlist awards, meaning you put your name down in case award space opens up in the future (which it often can), but you do need to have required amount miles already in your account to do so.
Part of the largest alliance in the world
Singapore Airlines is one of Star Alliance's 27 members (compared to SkyTeam's 20 and oneworld's 15), meaning you have more diverse redemption opportunities on airlines like Lufthansa, SWISS, ANA, United and Turkish Airlines.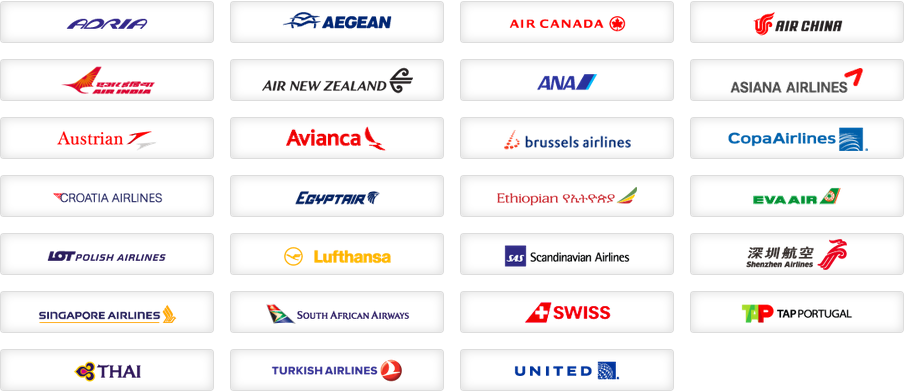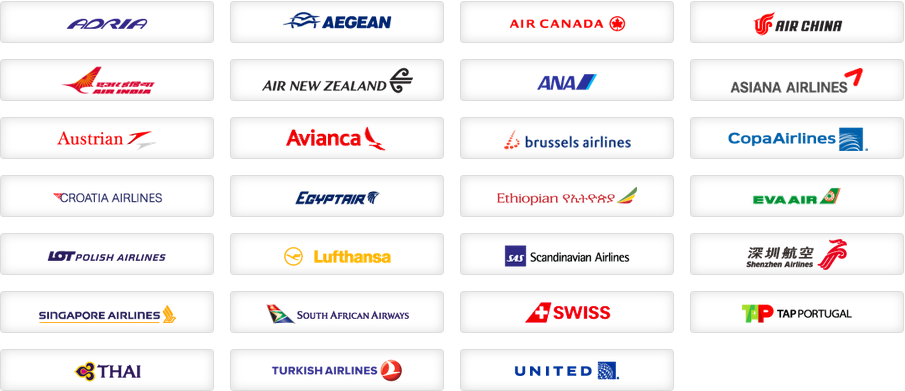 Downsides
KrisFlyer is not without its downsides:
KrisFlyer generally charges quite high fuel surcharges, especially compared to Velocity, but as stated above, the lower award redemption rate may offset this surcharge differential
KrisFlyer doesn't release much space to partners, such as Velocity and United, which means it is protecting its own back
In changes brought into place last month, Premium Economy was added to the award chart, which is great for people that want to redeem Premium Economy seats. However, for a large portion of frequent flyers, this is bad news, as for upgrades from Economy that used to get you to Business, now it will only get you to Premium Economy where that cabin exists on a flight
Miles expire 36 months after acurral regardless of other activity, which is different to a lot of other airlines where you just need to earn more miles to extend the validity of all of them. If you want to extend their validity by six months, you'll be up for a $12 USD or 1,200-mile charge per 10,000 miles
Summing up
KrisFlyer is a program that's definitely engaged in the Australian market, with connections to all major Australian banks, which makes them easy to earn. Their unique partnership with Velocity means KF miles can be earned in many more ways too.
The best uses for KrisFlyer miles are on Singapore Airlines flights, especially on their world-renowned A380 Business and First Class cabins, with the new nonstop (only Business and Economy Class) A350 service from Singapore to San Francisco starting in October 2016 offering a great way for especially travellers from WA and SA to get to the US in style.
Their flexible change and cancellation policy is one of the best around, the 15% online booking discount offers good value and the free/cheap stopover options mean you can do combination trips on the cheap.
KrisFlyer could improve its standing by keeping a lid on fuel surcharges and releasing more award space to its partners, but a lot of airlines seem to be going in the opposite direction, so it's just joining the pack in that respect.