With COVID-19, along with domestic and international border closures, swinging through 2020 like a wrecking ball and disrupting travel plans, the value of flexible points-based bookings simply cannot be understated, especially when it comes to cancellation fees.
Perhaps you've just spent the last couple of years of your life chasing points deals and working out which card to buy what with. You've racked up the points and booked your dream trip. Then the borders slam shut and that's not covered by your travel insurance. You have to change or even cancel your trip. What happens then?
Well, usually you'd be up for some fees. But in 2021, many airlines are still providing waivers for bookings made with points, which are already quite flexible by design anyway.
What do I need to know about cancelling a points booking?
One very important thing to note is that you are bound by the terms and conditions of the airline you've booked with, not the airline you're flying with (if those two are different).
Depending on the complexity and timing of your booking, you might be able to cancel or change it with a few clicks for nothing. In some cases though, you could be looking at fees upwards of US$150.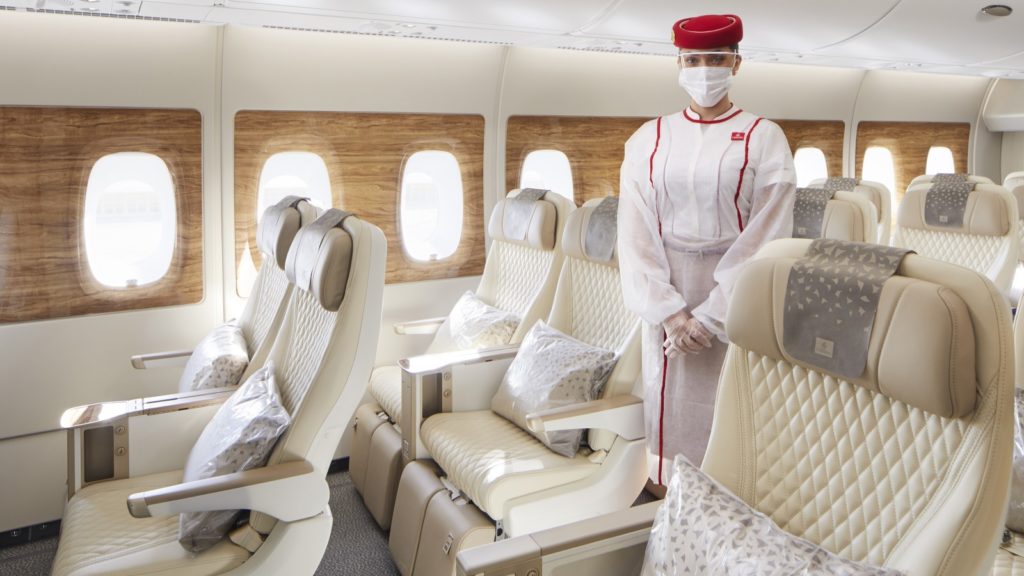 Depending on the program you booked with, you might be able to cancel anytime before departure, or you may have to finalise any changes at least 24 hours before the flight.
However, when all is done and dusted, you'll usually be eligible for a full refund of the points used, as well as any cash co-payments remaining once fees are taken into account. This makes reward bookings a great tool to have when booking travel during these uncertain times.
It's important to know all these details before we even go into the fees involves. You should be able to find this information relatively easily with most programs, but we've also included links below.
What are the change/cancel fees for popular frequent flyer programs?
Last updated: 2 June 2021
We are focusing on the airline programs that most Australia-based travellers would likely have their points with, such as Qantas Frequent Flyer, Velocity Frequent Flyer, Asia Miles, KrisFlyer, Skywards and Etihad Guest.
Also considering that buying miles from Alaska Mileage Plan, American Airlines AAdvantage, Avianca LifeMiles, British Airways Executive Club and United MileagePlus is popular among readers too.
Airline program
Change
Cancellations
Source & additional info
Qantas Frequent Flyer
5,000 points

COVID-19:
Waived until 28 February 2022
6,000 points

COVID-19:
Waived until 28 February 2022
Qantas Frequent Flyer Fee Schedule

Cancelling or changing an Reward flight booking

Velocity Frequent Flyer
4,500 points or $35 for domestic

7,500 points or $60 for international

COVID-19:
Waived until 31 January 2022
4,500 points or $35 for domestic

7,500 points or $60 for international

COVID-19:
Waived until 31 January 2022
Velocity Reward seat conditions
Alaska Airlines Mileage Plan
US$125

COVID-19:
Waived indefinitely
US$125

COVID-19:
Waived indefinitely
Alaska Airlines Fees
American Airlines AAdvantage
US$150 for origin/destination or airline change (waived for Executive Platinum members)

COVID-19:
Waived indefinitely
$150 for the first award ticket + $25 per additional ticket cancelled at the same time (waived for Executive Platinum members)

COVID-19:
Waived indefinitely
AAdvantage® program updates
Avianca LifeMiles
US$150

COVID-19:
May be waived or reduced depending on different policies
$50/200 within/between regions

COVID-19:
May be waived or reduced depending on different policies
FlyerTalk forum
British Airways Executive Club
A$63 AUD (+$25 service fee if over the phone)

COVID-19:
Not waived. Previous charges apply.
A$63 AUD (+$25 service fee if over the phone)

COVID-19:
Not waived. Previous charges apply.
Depends on your 'region of departure' (Australia is assumed in this table). Change/cancellation fee waived for Gold Priority Reward bookings. Phone service fee waived for Gold members

British Airways reward flight booking and service fees

Executive Club terms and conditions
Cathay Pacific Asia Miles
US$25 or 1,000 Asia Miles online

$40 or 4,000 Asia Miles over the phone

COVID-19:
Waived until 31 March 2021. Hasn't been updated beyond then.
$120 or 12,000 Asia Miles

COVID-19:
Waived until 31 March 2021. Hasn't been updated beyond then.
Asia Miles FAQs
Emirates Skywards
US$25

COVID-19:
Waived indefinitely
$75

COVID-19:
Waived indefinitely
Figures are for Saver award tickets — more generous provisions for flexible tickets

Emirates FAQs

Etihad Guest
100 AED for date change

COVID-19:
Waived indefinitely
AU$115 contact center service fee + 10% of total miles

COVID-19:
Waived indefinitely
Etihad Guest terms and conditions
Singapore Airlines KrisFlyer
US$25/free for Saver/Advantage for date change if travelling on Singapore Airlines or SilkAir

$25 for change of route, cabin class or award type for tickets issued for flights on Singapore Airlines and SilkAir

$50 for change of flight, date, route or carrier for tickets issued for flights on partner airlines

COVID-19:
Unlimited changes before 30 Sept 2021. One further change after that date.
$75/50 for Saver/Advantage

COVID-19:
Waived in the event of a flight cancellation, international border closures, or if you test positive for Covid-19 and are unable to travel.
$25 or 2,500 KrisFlyer miles offline/phone service fee (waived if can't perform action online)

Singapore Airlines COVID-19 Travel Waiver Policy
United Airlines MileagePlus
US$125 if 30 days or less before departure (otherwise free)

COVID-19:
Waived indefinitely
US$125 if 30 days or less before departure (otherwise free)

COVID-19:
Waived for flights if cancelled at least 30 days before departure
Fees are reduced or waived for those with elite status

United Award service fees


Some other notes on the comparison above:
The information in the table is applicable to reward flight bookings only. All the airlines have different change/cancellation policies regarding other services (e.g. hotel and car hire) booked with points
COVID-19 related travel waivers are subject to change at any time. See your airline's website for the latest details
What should I know about airline change/cancellation fees?
You'll be charged per person, per booking
Where a travel waiver doesn't apply and you're charged fees, those will be levied per person, per booking — not per booking or per sector. It means if that two people are on an itinerary and you want to change a flight, you'll get charged the applicable change fee twice.
But if you wanted to change multiple flights within the same booking, the overall change fee is still usually the same.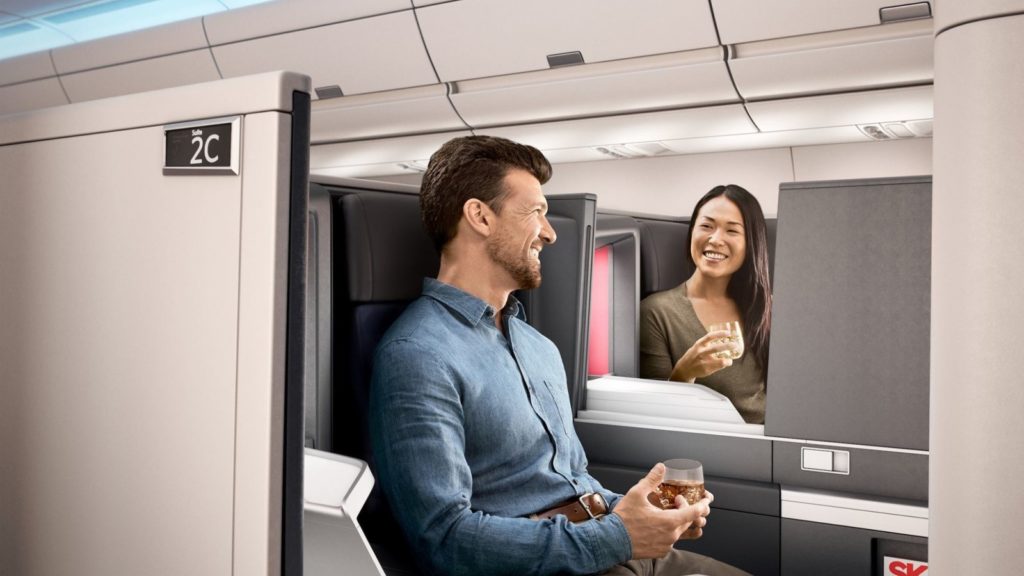 Don't be a 'no-show'
A no-show is simply where you fail to turn up for a flight, and haven't changed or cancelled it previously.
Some airlines have a clear no-show policy, while for others there's no mention of it at all. For the most part, it's definitely to be avoided, as it can (and probably will) void any further flights on the same booking with no possible avenue for a refund.
In many cases, penalties for no-shows and late cancellations aren't to be found anywhere, except to say they are 'not permitted.' That suggests you'd be forfeiting all the points and money paid.
COVID-19 update: Some airlines are converting no-shows into an open ticket, so you can still use the value of your ticket later. Refer to your airline website for further details.
You won't get expired points back
In most cases, expired points are not refundable or able to be reinstated (here's the exception for Qantas). So booking a flight a year into the future with points that are about to expire, with the intention of cancelling said flight won't get you anywhere.
Once again, some airline COVID-19 policies may override this and offer extensions for points about to expire.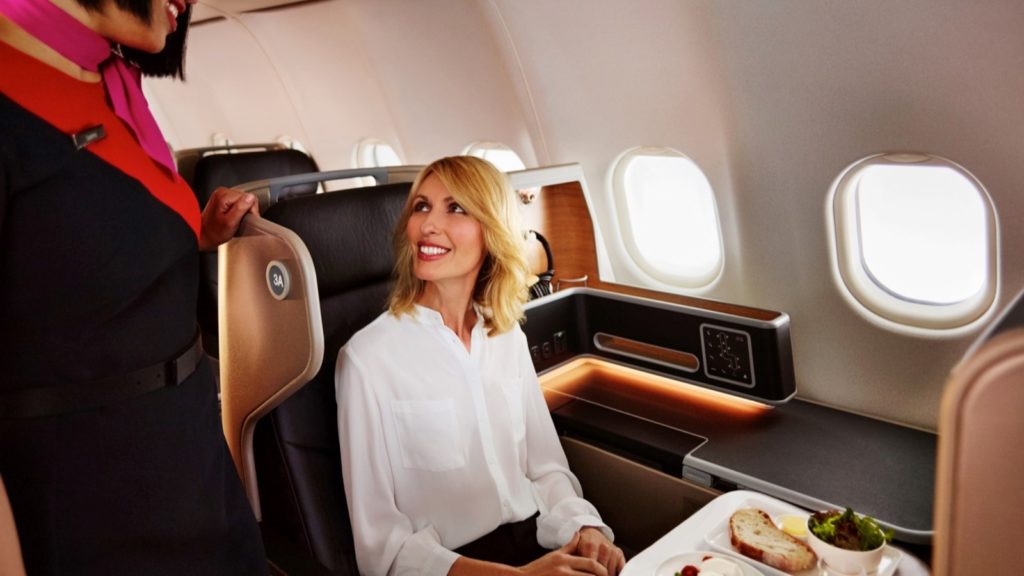 Changes after your journey has begun
Another thing to note is that, for the most part, fees and charges can increase if your journey has already begun. That would be the case if you have started your trip and now want to change your return flight. In some cases, if your journey has begun, you can't change any further flights without forfeiting your points entirely.
Changes that require a ticket to be re-issued are not permitted within 24 hours of departure or once travel has commenced. Changes are not permitted on any Classic Flight Reward flight paper ticket booking once travel has commenced.

– Qantas website
How can I minimise change and cancellation fees?
Being that reward flights often need to be booked a fair way in advance, it's not uncommon for them to need to be changed.
1. Give your loyalty to an airline with low fees
This is certainly easier said than done, but still worth thinking about.
In the case of buying miles though, your decision could certainly be swayed by how costly it may be to change any award redemption. Any money saved from buying those miles could easily get swallowed up by a simple change.
Remember the fare conditions are based on who the miles are with, not who you fly with. If you're buying American Airlines AAdvantage miles and flying Qantas, you're still bound by AA's rules and fees.
2. Change, don't cancel
For some airlines, the changing of flights is free, while cancellation will incur a fee.
In the case of KrisFlyer, date changes are free as long as you're travelling on a more expensive Advantage award with Singapore Airlines or SilkAir and aren't wanting to change the destination.
There is nothing in the terms and conditions that I can see that could stop you from continually postponing your travel until you decided to book the actual trip you wanted to go on.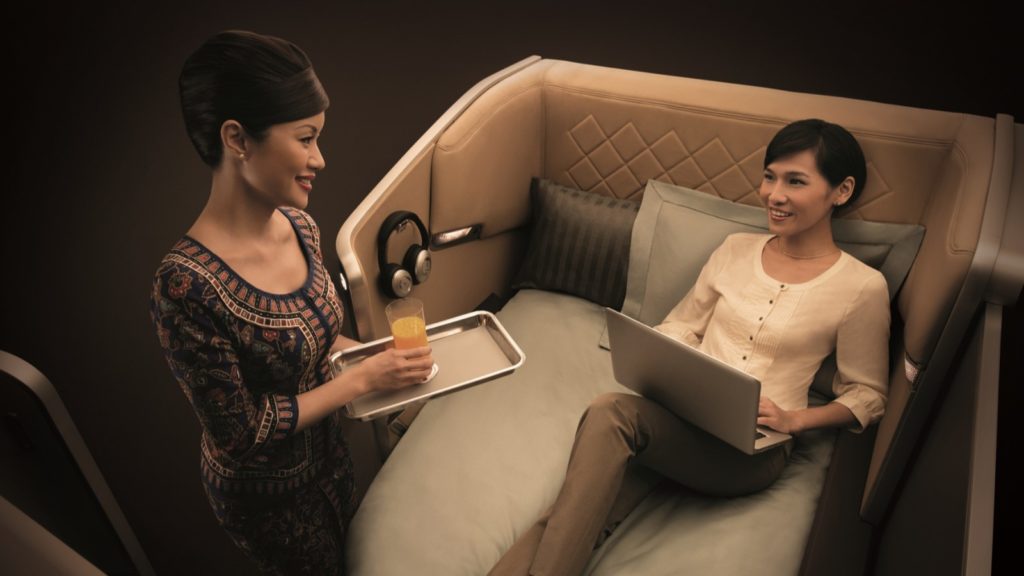 3. Wait until the last minute to cancel
If the airline has a considerable schedule change, you may be due a full refund if you elect not to accept the change. This is obviously different between airlines and not something to rely on. However, it could work so long as you're happy for your points to be tied up until the last minute.
In some very rare cases, flights may be disrupted for the foreseeable future by serious weather, such as the Eyjafjallajökull or Mount Rinjani ash clouds. Again, definitely not something to rely on.
And this only works if you don't need the miles from the cancelled booking to make another, of course.
4. Book return flights as separate reservations
Depending on your itinerary, it may be worth booking your outbound and return segments separately. If you book in this fashion, you avoid the risk of inadvertently cancelling your return flight if you're a no-show. This also means you can change your return booking after your journey commences.
The downside to doing this is that if you need to change both your outbound and return journeys, you'll be slugged with fees twice.
5. Ask and you may receive
You never know your luck, and there's never any harm in asking for a fee waiver. I would imagine you'd have more success of a waiver in the case of a change (especially if you had a good reason), as opposed to a cancellation.
With COVID-19 travel disruptions, change and cancellation fee waivers apply to many scenarios so be sure to ask.
Summing up
Reward booking change fees vary greatly between airlines, and there's certainly an argument for taking this into account when choosing which airline to give your loyalty to.
In some cases, it may not even be worth the trouble of cancelling the trip if you deem your points to be worth less than any cancellation fee. Don't forget that a no-show can nullify the rest of your travel, though.
With COVID-19 still ravaging the travel industry, most airlines have generous fee waiver policies. In the US, American Airlines and United Airlines are examples of airlines that have also permanently abolished change fees for domestic US bookings, which is a great outcome.
How has your experience of cancelling reward flights during the COVID-19 pandemic been? Let us know in the comments below.
This article was originally written by Matt Moffitt.
Change and cancellation fees for frequent flyer reward bookings [2021]
was last modified:
June 2nd, 2021
by