You've been busy building up your points balance and eyeing a redemption. So when can you get first dibs on a coveted reward seat booked with frequent flyer points? The answer lies in the reward calendar.
We've compiled the information on how early each frequent flyer program releases award seats, from a range of anecdotal and confirmed sources.
COVID-19 DISCLAIMER: The situation regarding Covid-19 is constantly changing, and the impacts on travel remain quite fluid. We endeavour to keep our content as up to date as possible in this dynamic environment.
How far in advance can I book my reward flight?
Program
Days before departure
Notes
Qantas Frequent Flyer
353
Reduced to 297/323 days for Bronze/ Silver members in premium cabins on most Qantas long-haul flights
300 days for travel on Jetstar
330-339 days for travel on Emirates
Velocity Frequent Flyer
330
May find Singapore Airlines awards at 331 days
Cathay Pacific Asia Miles
353
More expensive Choice and Tailored Awards at 360 days
Etihad Guest
330
Singapore Airlines KrisFlyer
355
Air Canada Aeroplan
356
Air France-KLM Flying Blue
359
Air New Zealand Airpoints
350
Alaska Airlines Mileage Plan
331
American Airlines AAdvantage
331
ANA Mileage Club
356
Avianca LifeMiles
360
British Airways Executive Club
354
Delta SkyMiles
331
Sometimes up to 362 days
Emirates Skywards
330
Finnair Plus
361
HawaiianMiles
330
Iberia Plus
361
Japan Airlines JAL Mileage Bank
330-360
330 days for domestic flights; 360 days for international ones
LATAM Pass
330
Lufthansa Miles & More
359
Malaysia Airlines Enrich
354
May find at 361 days if required miles already in account
Qatar Airways Privilege Club
361
Royal Jordanian Royal Plus
362
S7 Airlines Priority
330
SriLankan FlySmiLes
361
United Airways MileagePlus
335-338
United flights at 335 days; partner flights at 338 days
Virgin Atlantic Flying Club
331
This table is based on information collated from other frequent flyer blogs and confirmed by searches performed by Point Hacks.
As we do not have access to the inside information in frequent flyer programs, there may be discrepancies in these numbers. If you have had a differing experience in researching and booking redemptions, please feel free to share in the comments below.
We will endeavour to update this table for the benefit of the wider frequent flyer community. While the figures above should give you a good idea on what day reward seats are released, it's not as easy to pinpoint the exact time.
Sometimes reward seat releases will follow a set schedule (e.g. midnight GMT which might be 10am in Sydney time), and sometimes it varies. Airlines are not required to make reward seats available at specific times.
What are strategies to get in quick?
Partner airlines
If you want to fly with a partner airline, the calendar that dictates this is that of the frequent flyer program you want to use your points with, not the airline with whom you want to fly.
So, if you wanted to use American Airlines AAdvantage miles to book a Qantas flight, even though Qantas allows redemptions up to 353 days before departure, you'd have to wait until 330 days when booking through American Airlines.
Say you were eyeing a Qantas First or Business Class redemption on a popular route, like to Los Angeles. You may want to secure the seat through Qantas (353 days) or Asia Miles (353 days) even though redemption rates are cheaper through American Airlines and Alaska Mileage Plan (331 days).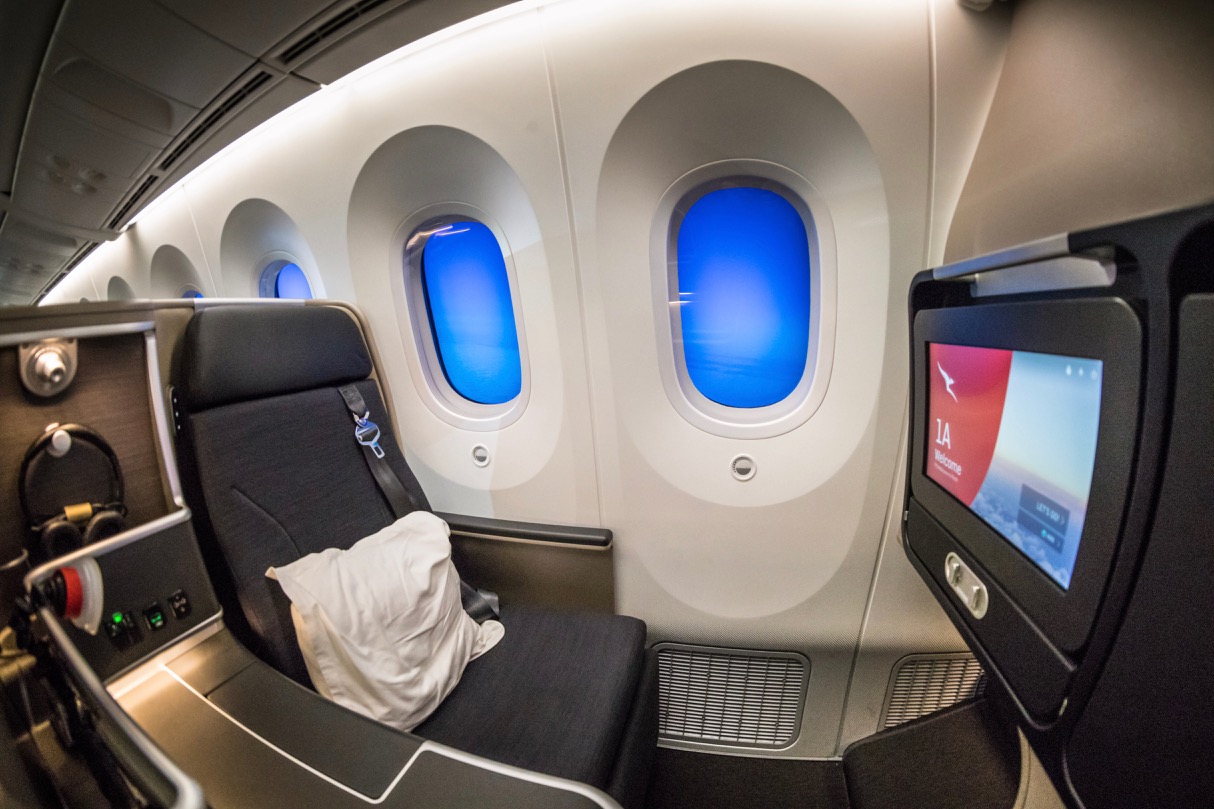 Similarly, if you want to use your Velocity Points to fly on Singapore Airlines, you may find that a lot of the seats have been already booked by Singapore's own KrisFlyer members. That's because they have access at 355 days before departure compared to Velocity's 330 days.
If you want to increase your chances of securing a seat, then you'll have to hope Virgin Australia 2.0 will restart the ability to transfer your Velocity points to KrisFlyer miles down the track, after it was suspended.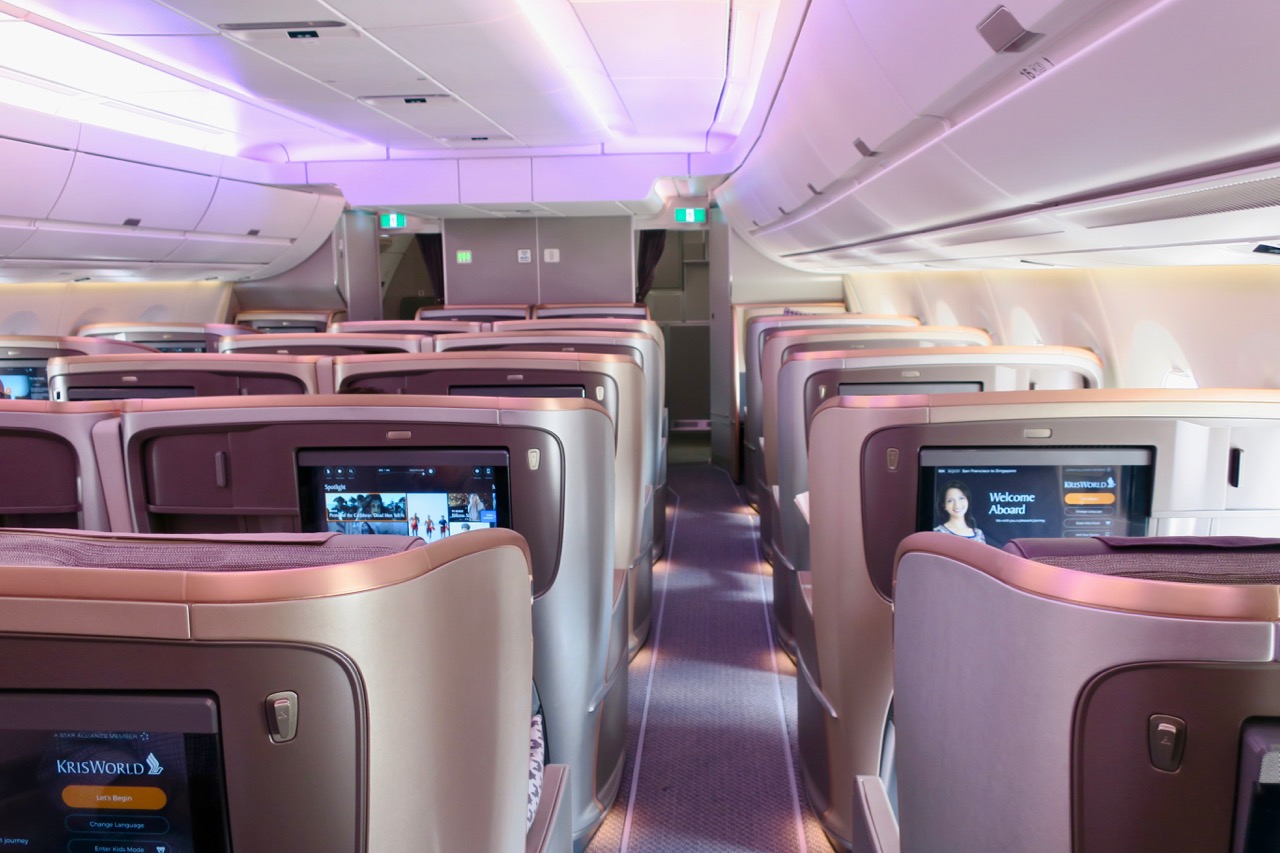 Some exceptions to note
Note that some Singapore Airlines Suites/First Class and some Business Class redemptions are only available through KrisFlyer (more availability) and Velocity (less availability). rather than through other partners.
Lufthansa First Class redemptions are available to Miles & More members 359 days out. However, partners like MileagePlus, KrisFlyer and LifeMiles only get seats 15 days before departure
Also during the COVID-19 pandemic, airlines may be withholding reward seat availability on routes where that are unlikely to relaunch in the foreseeable future.
Ad – Scroll down to continue reading.Minimum spend, terms & conditions apply.
Which flights are easier to get reward seats on?
Generally speaking, it is easier to find award seats on domestic flights than international flights.
It is also much easier to find availability in Economy compared to seats in First, Business or Premium Economy Class. However, we usually recommend saving your points for redemptions in premium cabins. They'll often give you the most value.
Combining these two facts, if you are looking for a Business or First Class seat between Australia and the US, you are best to do this as far in advance as you can (i.e. 11-12 months before departure). That's because these are some of the hardest award seats to find in the world.
Here are our top tips for securing an award seat on flights between Australia and the US.
Best Qantas routes for availability
Qantas is not the most generous airline when it comes to releasing award seats to its frequent flyers. To help narrow your search, here are the best (and worst) international routes for Qantas award availability.
Automatic alerts
If you have a Premium subscription to ExpertFlyer, you can seat a flight alert up to 361 days before departure, which will do the work for you and automatically notify you if seats on your desired flight become available.
How do I calculate the date to check for reward seats?
My favourite tool to use is timeanddate.com. It allows you to enter your desired departure date and subtract the number of days to find out when the reward calendar will open.
We'd still recommend starting to check for seats a few days before your estimated calendar open date, just in case reward seats come out early. Likewise, if you don't find anything you want on the release day, try again the next few days too.
Summing up
By being aware of when the award calendar opens up for the program you want to use your points with can increase your chances of being one of the first to secure an award seat. You can take advantage of when the inventory is loaded for the date you want to fly on.
Remember, award availability is based on the program you want to use points with, not the airline you want to fly.
With gratitude to Point Hacks Team Member Steven for his collaboration in researching information for this post. Updated by Brandon Loo.
When do frequent flyer programs release reward space for redemptions?
was last modified:
February 18th, 2022
by