Virgin Australia reopens Premium Entry in Sydney
The private screening channel is back open at Virgin Australia's home hub.
Posted:
October 27, 2022 - 5:00 pm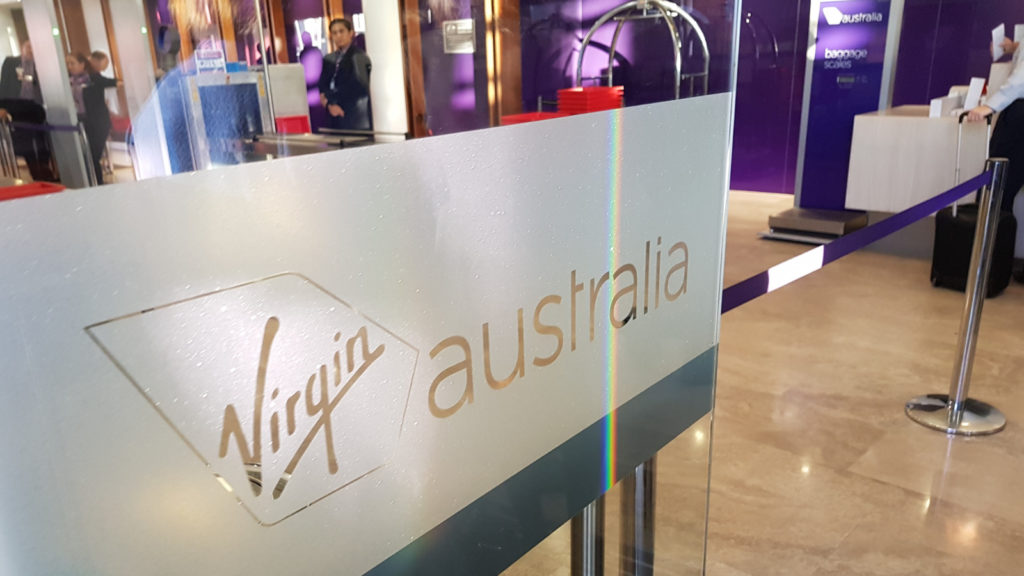 What we'll be covering
Virgin Australia's premium passengers departing from Sydney can once again make use of Premium Entry. That's the airline's private security screening path, zipping eligible flyers from the kerb straight into the Virgin Australia Lounge. But with airport staff shortages affecting security checkpoints, Sydney's Premium Entry will initially be open for just two hours a day on weekdays.
It means that all of Virgin Australia's premium channels are open again, although Brisbane and Melbourne have similarly-restricted hours. Here's the latest on Premium Entry and Priority Screening for your next east coast journey.
Premium Entry reopens in Sydney
Travelling during the early-morning crunch will become easier. Virgin Australia's Sydney Lounge Premium Entry is back in action from Monday 31 October 2022. Opening from 5 am to 7 am on weekdays, Premium Entry is open to eligible Business Class, Velocity Platinum and Velocity Gold members.
It's also open to Velocity members with by-invitation Beyond status, as well as Virgin Australia Lifetime Lounge cardholders. Eligible elite frequent flyers from Virgin Australia's partner airlines are covered as well – we've got the full access list down below.
If you only have carry-on luggage, you can breeze straight through Premium Entry to check in and do security, before setting foot directly into the lounge. If you have checked bags, just complete the bag drop in the main check-in hall before making your way to Premium Entry.
The entrance is located outside the terminal, towards the right. Follow the signs up the ramp and you'll be sipping on your morning coffee in no time.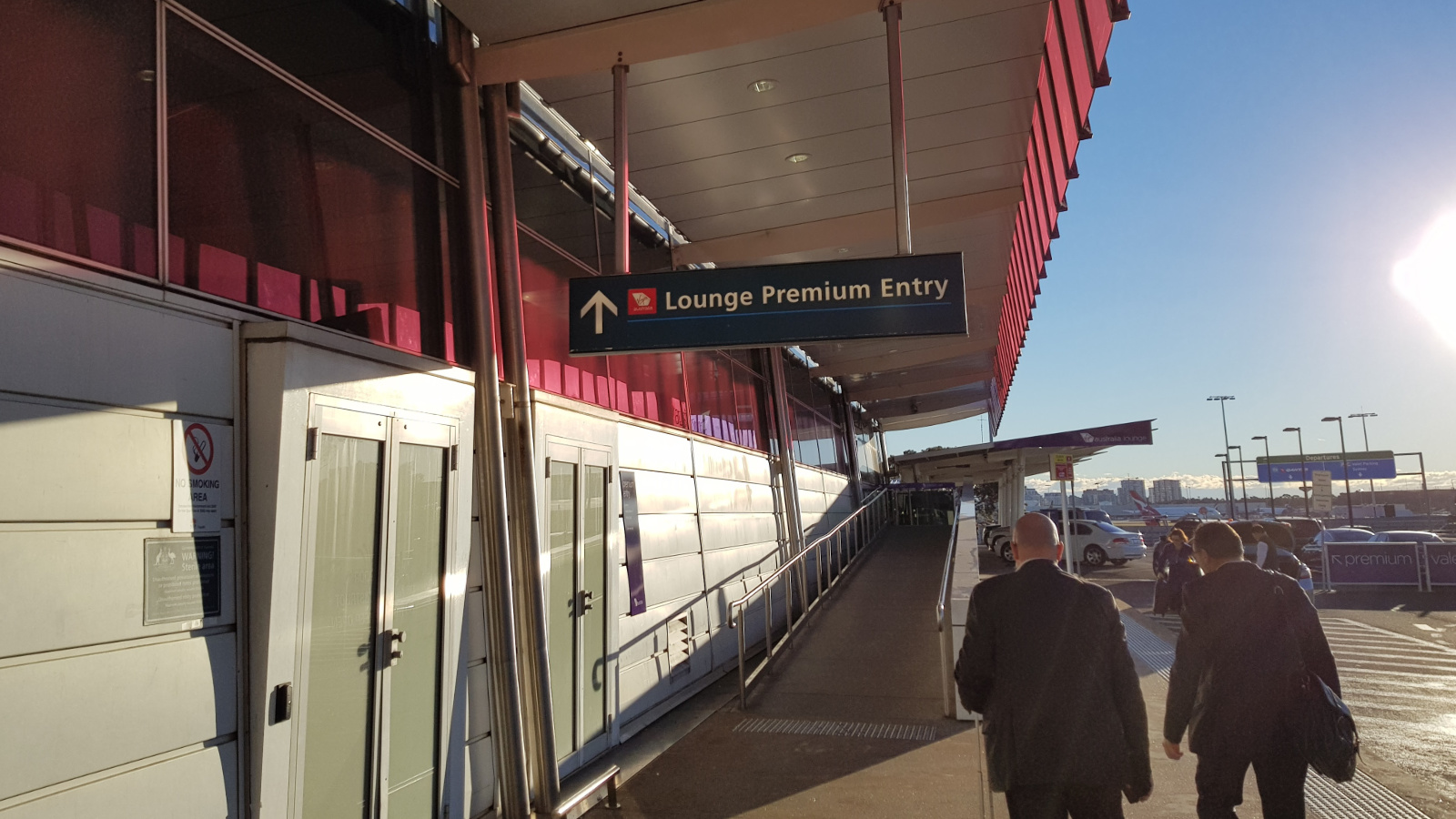 Premium Entry is back in Brisbane
After sitting idle for almost 2.5 years, Virgin Australia Premium Entry is also back in action at Brisbane Airport. Located on the far right-hand side of the domestic terminal, check-in is a bit of a hike.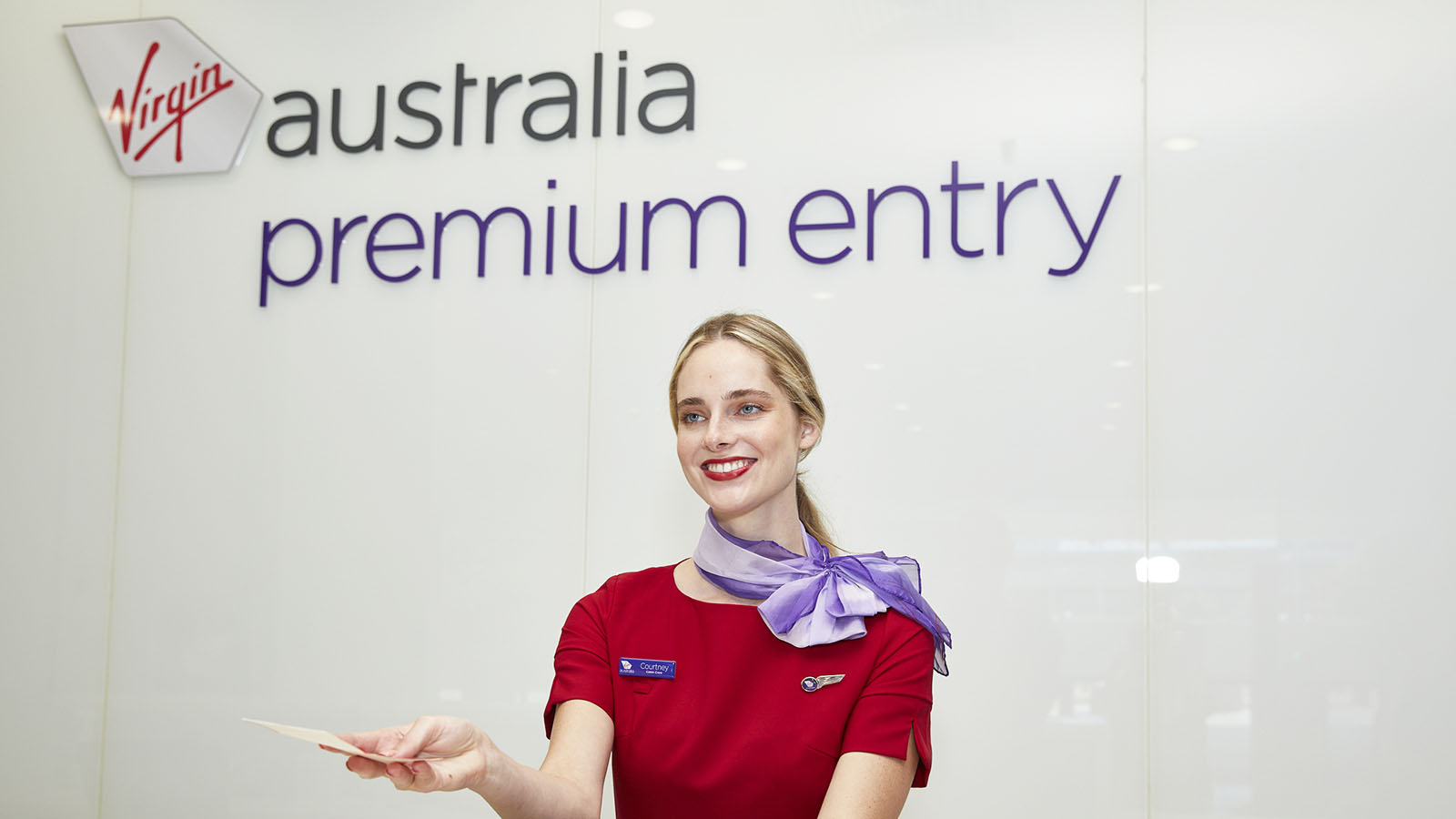 The walk takes you past the general security entrance, along past baggage claim, outside, and then to your left. But with security queues often lengthy during the airport's morning peak, the extra time spent walking will surely be worth it.
For now, Premium Entry will open between 5 am and 10 am on weekdays. Outside this window, and over the weekend, Premium Entry remains closed.
There's unfortunately no priority lane at Brisbane's general security checkpoint for eligible travellers. So if your airport arrival falls outside of that morning peak on weekdays when Premium Entry is open, you'll need to proceed through the regular screening checkpoint – in the general queue.
Ad – Scroll down to continue reading.Minimum spend, terms & conditions apply.
Who can use Virgin Australia Premium Entry?
Premium Entry in Sydney and Brisbane welcomes the following travellers:
Guests departing in Virgin Australia Business Class.
Velocity Gold, Platinum and Beyond members prior to Virgin Australia flights.
Virgin Australia Lifetime Lounge members.
Elite frequent flyers of Virgin Australia's partner airlines, who would normally qualify for lounge access.

Etihad Guest Gold, Platinum and Exclusive.
Singapore Airlines KrisFlyer Gold, PPS Club, Solitaire PPS Club and Solitaire PPS Club Life.
South African Airways Voyager Gold, Platinum and Lifetime Platinum.
United Premier Gold, Platinum, 1K and Global Services.
Virgin Atlantic Flying Club Gold and UNIQ.
Travel companions who would normally qualify for lounge access as a guest of the above can also accompany the eligible traveller through Premium Entry and into the lounge.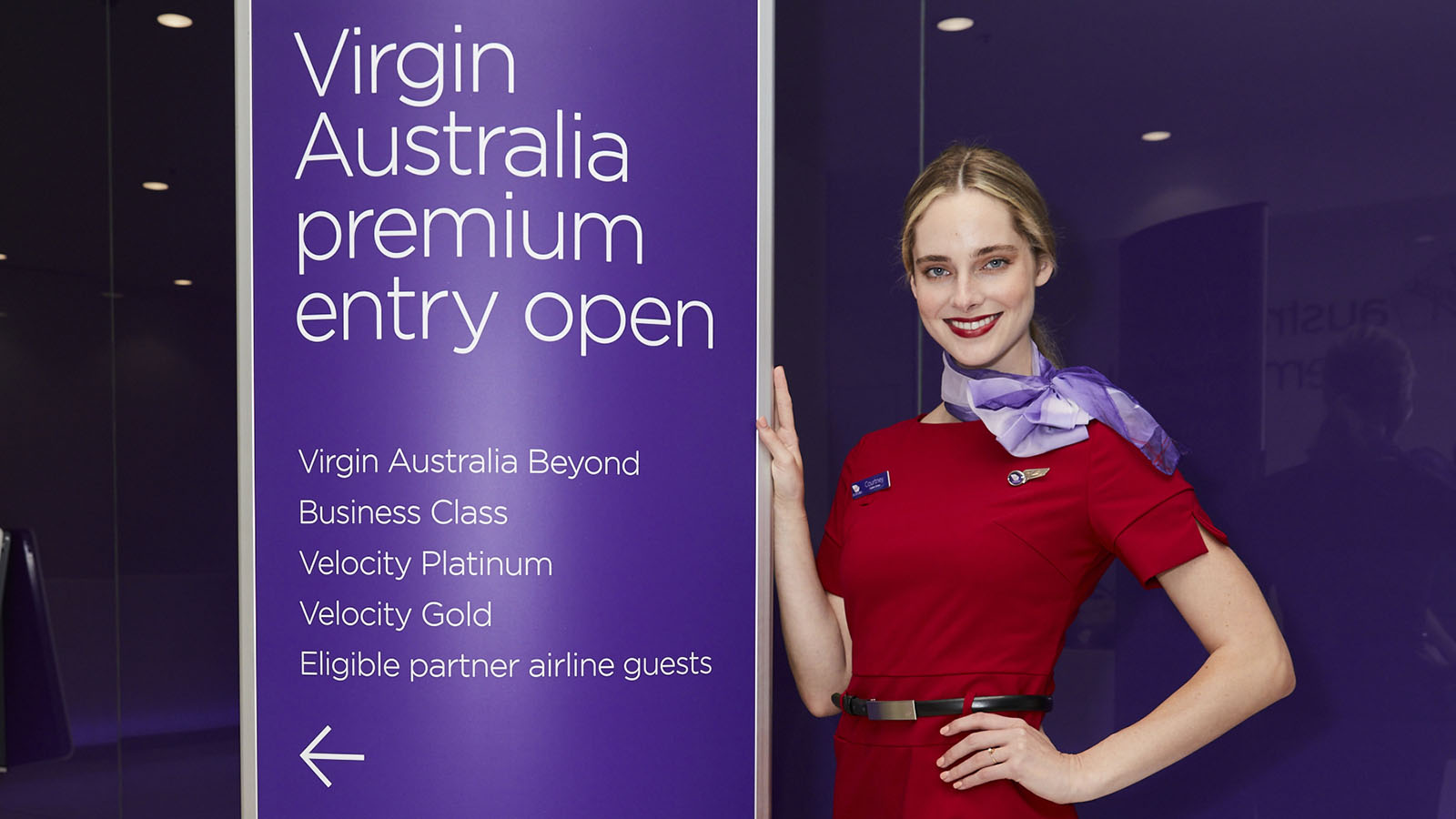 Do note, other travellers absent from the list above do not get access to Premium Entry. This includes annual lounge members, plus travellers using a one-off lounge pass or paying for one-off entry. The same is true of American Express Platinum and Centurion cardholders, unless otherwise eligible.
Those flyers should continue to proceed through the general security checkpoint and access the lounge from the terminal concourse.
Melbourne gets a new Virgin Australia priority queue
The location of Virgin Australia's public lounge in Melbourne doesn't suit a Premium Entry-style channel. Instead, it previously offered 'Premium Exit'. This was a fast-track security checkpoint for travellers leaving the lounge to board their flights.
Following the recent expansion of Melbourne Airport's secure areas, this lounge now sits after security screening. This is true even though the lounge itself hasn't moved.
In fact, security screening for Terminal 3 now takes place in the neighbouring Terminal 4. That's where you'll find a new priority screening lane for eligible Virgin Australia passengers. But for now, it's also only available between 5 am and 10 am on weekdays.
Confused by the 'terminal dance'? You'll still complete Virgin Australia check-in over in Terminal 3. But once that's done, a new walkway whisks you to Terminal 4 for security. After being screened, you'll find all Terminal 3 and Terminal 4 gates within reach, along with the Virgin Australia Lounge.
We are laser focussed on creating great travel experiences for our guests and we are pleased to provide fast track security screening for eligible customers in Melbourne and Brisbane airports.

We know time is important for our most frequent flyers, and our expanded security facilities in Brisbane and Melbourne are a ticket for loyal guests to quickly move through the screening process, so they can spend more time enjoying our lounge experience prior to their flight.

– Virgin Australia Group spokesperson, 22 August 2022
The change also means that Virgin Australia's by-invitation Beyond Lounge is now after security.
Conveniently for Priority Pass holders, it's also now more convenient to use the Rex Lounge before Virgin Australia flights. That's a great option if you don't qualify for access to Virgin Australia's own lounge, or during busy times when you're after somewhere a little quieter.
Summing up
Premium Entry began as Virgin Australia's point of difference. The 'wow factor' of going through security in a private room was as practical as it was impressive. Not only that, but being able to enter Virgin Australia's lounges without having to glide along the terminal concourse certainly felt very 'VIP'.
But then COVID struck, travel demand collapsed, border restrictions came in and Premium Entry closed. At least on the Premium Entry front, it's remained like that since March 2020. Frequent travellers have observed long and unpredictable lines at security. And when you're the type of flyer who reaches the ranks of Gold and Platinum, that adds up to a lot of time wasted in line.
To that end, it's great to see arrangements return for priority screening in Sydney, Brisbane and Melbourne. While these could certainly improve with longer hours of operation, it's a welcome step forward.
Also read: Virgin Australia brings back lounge access on arrival
Some images courtesy of Virgin Australia. Featured image and latest updates by Brandon Loo.
---
Stay up to date with the latest news, reviews and guides by subscribing to Point Hacks' email newsletter.
Virgin Australia reopens Premium Entry in Sydney
was last modified:
August 24th, 2023
by