Qantas Frequent Flyer is discounting the number of Qantas Points needed for Points + Pay hotel bookings. This offer is only for a limited time, so read on to learn more.
How to save 20% off Points Plus Pay hotel bookings
There is also an immediate discount of 20% from the points component of a Points Plus Pay hotel bookings. This means that each chunk of 5,000 Qantas Points will deduct $36 off your booking, rather than $30.
This discount is valid for bookings until 31 December 2020 but does not include Qantas Classic Hotel Rewards, which are discounted rates fully-paid in Qantas Points.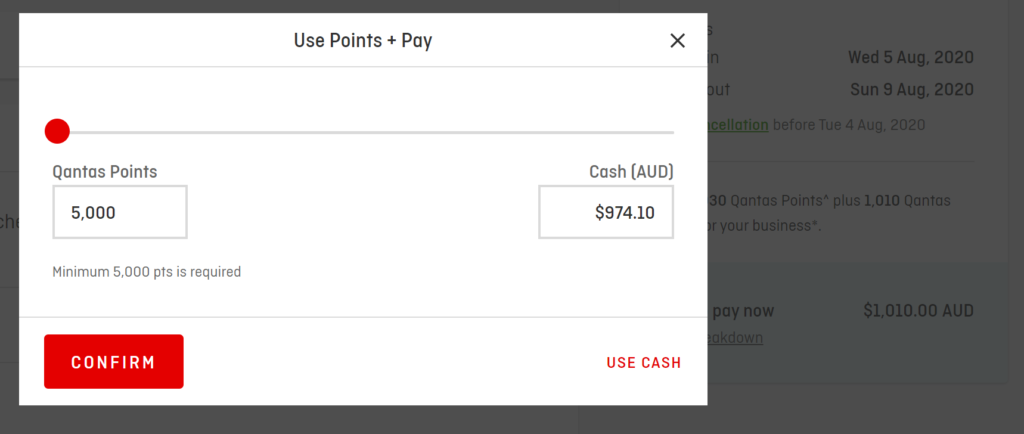 We generally don't recommend redeeming Qantas Points for hotel bookings as the value is quite low. This offer only marginally increases the value of your Qantas Points to about 0.72 cents each — we value them at 1.9 cents each.
However, if you're points-rich with no big plans coming up, and using points for an imminent hotel stay will save you cash, then it's not a terrible option.
Learn more about Qantas Hotels and earning points on stays
Read our separate detailed guide to earning points when booking accommodation through Qantas Hotels or through Airbnb. Plus we explain how you could directly earn Qantas Points through hotel loyalty programs such as Hilton Honors or IHG Rewards Club.
The regular Qantas Hotels earn rate is 3 points per dollar spent at over 200,000 partner hotels, with Qantas Business Rewards members able to earn extra points including their ABN on the booking.
With all other things like price being equal, you are earning a points kickback worth ~6% when booking through Qantas Hotels if you value your Qantas Points at 1.9c per point.
This number improves when there are Qantas hotel deals that give bonuses or increases the earn rates. A history of Qantas Hotels offers is provided below for your reference.
Qantas Hotels offer history
Date
Bonus Qantas Points
per $ offer
Duration
Notes
August 2020
-
3 days
5,000 bonus points on all hotel bookings
February 2020
9
5 days
All hotels
December 2019
6
3 days
International hotels only
May 2019
9
3 days
All hotels
February 2019
9
3 days
All hotels
January 2019
6
3 days
Domestic hotels only
October 2018
9
3 days
All hotels
May 2018
9
6 days
All hotels
February 2018
6
5 days
International hotels only
January 2018
6
3 days
Domestic hotels only
November 2017
6
5 days
All hotels
September 2017
6
3 days
All hotels
June 2017
6
3 days
All hotels
November 2016
9
3 days
All hotels
May 2016
9
4 days
All hotels
April 2016
6
6 days
Domestic hotels only
February 2016
12
1 day
All hotels
January 2016
6
-
All hotels
November 2015
9
-
All hotels
July 2015
6
-
International hotels only
December 2014
9
-
All hotels
August 2014
-
-
10,000 bonus points for bookings
over $1,000 in Asia
January 2014
6
-
International hotels only

For Domestic bookings:
2,000 bonus Qantas Points
Average
7.6
Price Promise
Qantas Hotels also have a price match policy which is worth knowing about, especially if other booking agents or the hotels themselves offer a lower comparable rate.
If, on the same day after you book a hotel at qantas.com, you find that same identical product available to purchase on any Australian website for a lower publicly available price, we'll match it. Claims, including a qualifying screenshot, must be submitted by 11:59pm (AEST) on the same day that you made and paid for your booking at qantas.com. To qualify for Price Promise, the products on qantas.com and the competitor travel website must be identical in all regards, and all details must be visible on the screenshot of the competitor's website.
Note you'll also receive 1,000 Qantas points for every successful claim. Full terms are here.
Summing up
If you don't frequently stay at one particular hotel chain, often it can be more lucrative to earn airline frequent flyer points instead.
Qantas Hotels is worth including in your price comparison research versus Hotels.com, Expedia and the like, given that all hotels booked through their platform are points-earning.
Generally, the value of points earned from hotel stays shouldn't sway where you stay or how you book. It's a nice bonus; but still opt for the hotel, room and price that suits you.
Given Qantas have a wide range of hotel partners to keep an eye on if you are making a hotel booking, the key is not to miss out on points you could have earned from your stay.
It's also great to temporarily have the ability to earn up to 125 Status Credits on luxury stays.
Frequently asked questions
Is it worth using Qantas Points for hotels?
Qantas Points tend to have better value when used for flights, but if using points for hotels works out best for you, then it can be worth it.
Which hotels earn Qantas Frequent Flyer points?
Any bookable property listed on Qantas Hotels can earn Qantas Frequent Flyer points. Remember to use a reward points-earning credit card to earn even more points.
Can you pay for Airbnb with Qantas Points?
No, it is not possible to book Airbnb properties using Qantas Points.
How much are Qantas Points worth?
Qantas Points are worth different amounts depending on how you choose to spend them. Read our guide to points valuations for more information.
Previous content by Matt Moffit.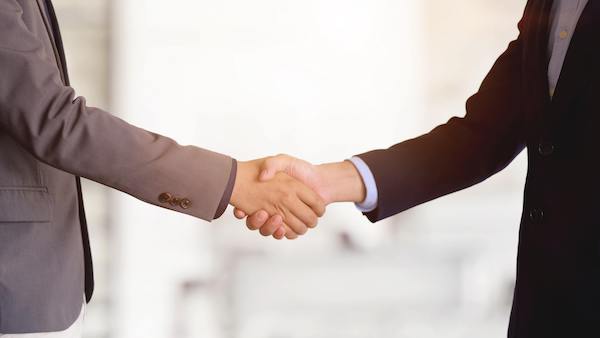 This content contains affiliate links from which Point Hacks may earn commissions from transactions generated from new customers, bookings and general enquiries
Find out more here
How to save Qantas Points on Hotel Accommodation Promotions
was last modified:
November 26th, 2020
by
How to save Qantas Points on Hotel Accommodation Promotions
was last modified:
November 26th, 2020
by