Velocity status match for new Virgin Australia Business Flyer members
Shift your business travel into the fast-track lane with Velocity's latest status match.
Posted:
January 30, 2023 - 11:07 am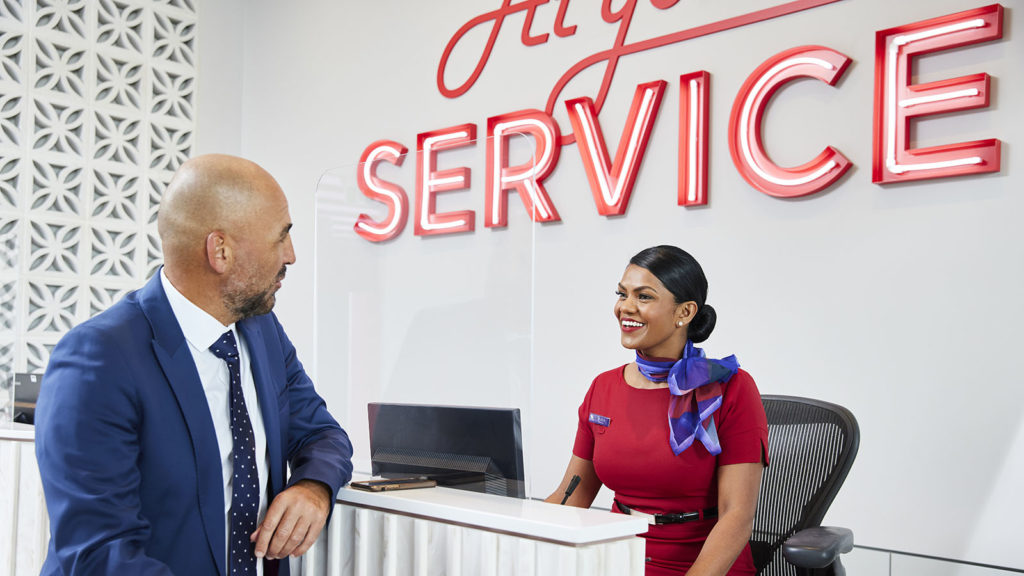 What we'll be covering
Do you have Silver status or above with another airline? Virgin Australia is rolling out the red carpet to fast-track you to a year of Velocity status. There's just one catch – you also need to sign up for Virgin Australia Business Flyer, which requires an ABN.
But once you're a Business Flyer member, the path is easy. Just send off your application for a status match, and once approved, you'll enjoy some excellent perks when flying with Virgin Australia and its partner airlines.
Velocity is matching status like-for-like. So, Qantas Silver gets Velocity Silver, and Qantas Gold gets 'Discover Gold' (more on that below). Those with Qantas Platinum or Platinum One will find themselves elevated straight to Velocity Platinum.
Here's what you need to do to get into the fast-track lane for the lounge.
Which airlines are eligible for a Virgin Australia Velocity status match?
For this offer, Virgin Australia hasn't published a defined list of airlines that it's willing to status match from. Instead, this offer is broadly available to those with status elsewhere – except for travellers matching from one of Velocity's existing partner airlines.
Those partners excluded from matching include:
Air Canada
All Nippon Airways (ANA)
Capital Airlines
Etihad Airways
Hainan Airlines
Hawaiian Airlines
Hong Kong Airlines
Qatar Airways
Singapore Airlines
South African Airways
Tianjin Airlines
United Airlines
Virgin Atlantic
But matching from just about anywhere else is fair game. This includes travellers with Qantas Silver status and above, as well as other frequent flyers with status broadly equivalent to Velocity Silver, Gold or Platinum.
For instance, we'd expect travellers with oneworld Ruby, Star Alliance Silver or SkyTeam Elite to match with Velocity Silver. (Provided, of course, that status doesn't come from one of Virgin Australia's partners). Those with oneworld Sapphire, Star Alliance Gold or SkyTeam Elite Plus would likely match to Velocity's Discover Gold.
Frequent flyers with status a further rung higher, such as oneworld Emerald, would be primed for a match to Velocity Platinum. Those with top-tier, 'above Gold' memberships at other airlines should also enquire about matching straight to Platinum.
What you get from Virgin Australia's Velocity status match
What you'll receive under this Velocity status match depends on which tier you're matched to. For Silver and Platinum, outright status is granted for 12 months. But at Gold, there's a different process. Here's a quick summary, based on matching from Qantas Frequent Flyer status.
Qantas Silver = Velocity Silver for 12 months.
Qantas Gold = Discover Gold for three months, with a fast-track to one year of Velocity Gold.
Qantas Platinum and above = Velocity Platinum for 12 months.
So what's Discover Gold, you ask? It's basically a taster of Velocity Gold, with access to most of the usual Velocity Gold benefits. Among them, access to priority queues (where available) at check-in, security and boarding, as well as gratis entry into Virgin Australia's domestic lounges.
In most other respects, you'd also be treated just like a regular Velocity Gold cardholder. Think bonus points on eligible flights, tier bonuses with partners, and even perks on Virgin Australia's partner airlines.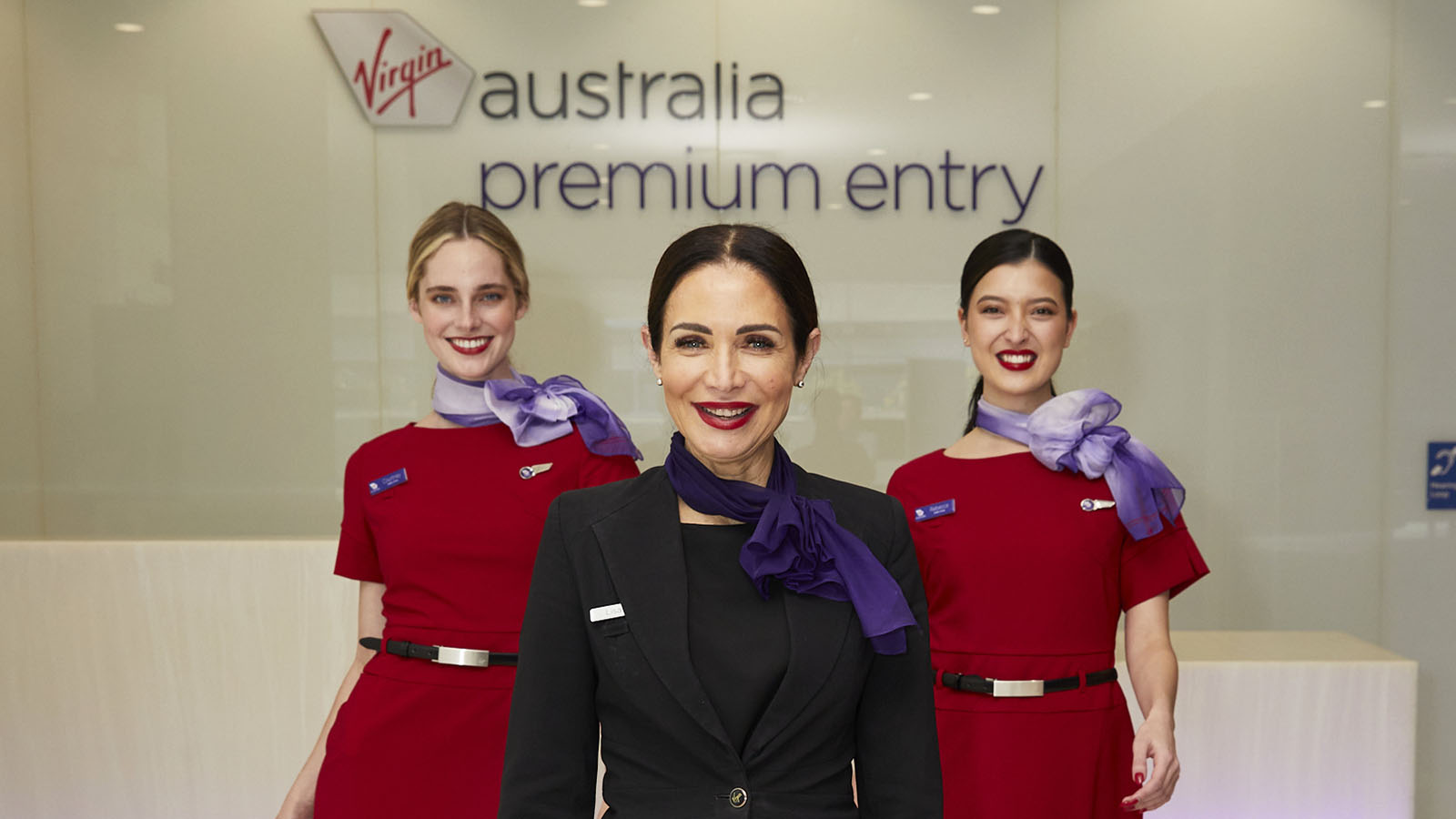 During that three-month window, you can then earn a further 12 months of full Velocity Gold status under much easier requirements. Simply accrue 80 Status Credits from any source, as well as one Eligible Sector. This provides a whole year of full Velocity Gold membership.
We're proud to be announcing a market-leading offer for business travellers, supporting the many wonderful Australian businesses across the country as they make a strong return to travel this year. Since launching the Virgin Australia Business Flyer loyalty program last year, we've received an overwhelming response of businesses joining the program, and we look forward to the program expanding even further this year.

– Dave Emerson, Virgin Australia Group Chief Commercial Officer, 30 January 2023
If you don't meet the relevant requirement above, there's still some good news. At the end of your Discover Gold trial, you won't be dropped straight down to Velocity Red. You'll instead receive 12 months of Velocity Silver.
This provides two single-use passes for Virgin Australia's domestic lounges to use after that initial Discover Gold trial. Silver members also enjoy perks such as an additional checked baggage allowance. On Virgin Australia, this generally applies in Economy, except when travelling on a Lite fare.
Ad – Scroll down to continue reading.Minimum spend, terms & conditions apply.
How to request your Virgin Australia Velocity status match
Keen to get your hands on elite status with Virgin Australia? Here's what you need to do.
If you're not already a Velocity Frequent Flyer member, join for free. After joining, take note of your membership number.
You'll also need to join Virgin Australia Business Flyer. Remember, this status match deal is only open to business owners and employees of 'new' Business Flyer members. Virgin Australia hasn't detailed how 'new' that Business Flyer membership must be, so there's no harm in asking for a status match even if your company has been participating in Business Flyer for some time.
Using the same email address attached to your personal Velocity account, send a message to

[email protected]

. Include your full name, Velocity membership number and a photograph of your current elite airline membership card from a competitor. This email must be sent by 31 March 2023. This email should also mention the name and ABN of the business enrolled in Virgin Australia Business Flyer. This could be your own company, or that of your enrolled employer.
Wait patiently (up to four weeks) for your Velocity status to tick over to Discover Gold.
Begin earning those Status Credits and that Eligible Sector for a full year of status.
It's also worth pointing out that this promotion isn't available for existing Velocity members to retain their current tier.
Smart ways to earn Status Credits
Unlike Velocity Points – which can be earned and spent on rewards – Status Credits exist solely to measure your progress towards Velocity Silver, Gold and Platinum status.
You can earn Status Credits from flying, except on points-based Reward seat bookings. The number you'll earn depends on your fare type and how far you fly. It's also possible to earn Status Credits on the ground from selected partners such as Flybuys and via the American Express Velocity Platinum Card.
For the Discover Gold trial, it doesn't matter how you earn the 80 Status Credits required for a full year of perks. But you'll still need to earn one Eligible Sector, which you can only collect by flying with Virgin Australia on a paid flight (Lite fares excluded).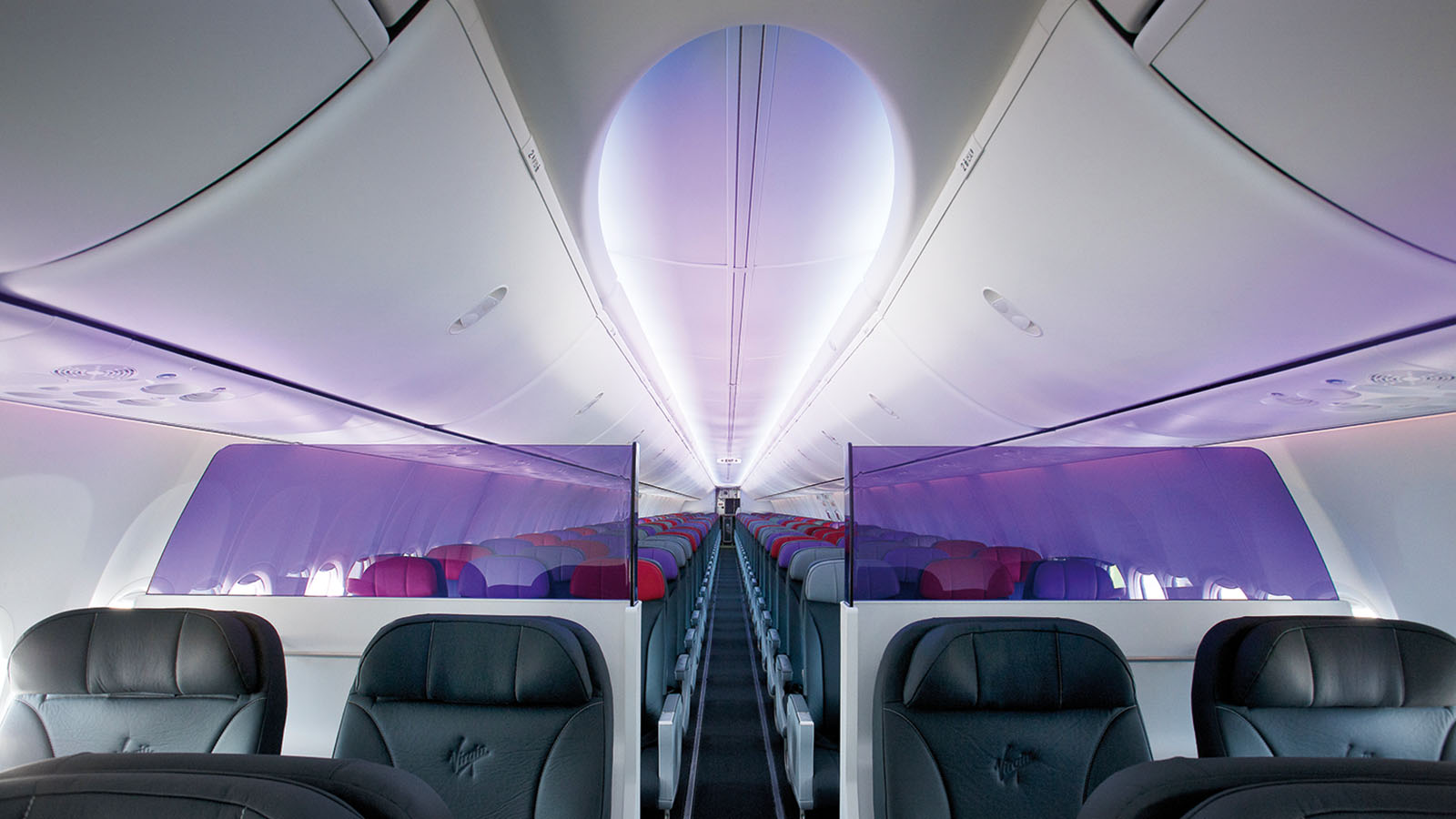 We know you'll want to secure a whole year of Velocity perks, so here's what we'd do to complete the Discover Gold trial with ease:
Take a one-way Virgin Australia Business Class flight from Melbourne to Brisbane, or vice versa.
This single flight earns exactly 80 Status Credits and one Eligible Sector. That's the whole trial done in just a few short hours!
During off-peak times or when booking in advance, one-way Business fares can be had in the mid-$300s on this route. Even if you wouldn't normally fly Business, that's still cheaper than buying one year of Virgin Australia Lounge membership ($399) – and that wouldn't include all the Gold-plated perks you'd get from this offer.
Of course, you can earn Status Credits on any eligible Virgin Australia flight. We've just used Melbourne-Brisbane as an example because Status Credit earn rates are more generous than on shorter flights. Plus, on this route, Business fare prices start at the same level as those shorter flights, so you're earning higher rewards without necessarily spending more.
For instance, you can also fly between Sydney and Melbourne – or Sydney and Brisbane – in Business Class from mid-$300s one-way. But these shorter flights earn 55 Status Credits, as opposed to 80 Status Credits on Melbourne-Brisbane for the same price.
How you meet your challenge requirement is entirely up to you!
Summing up
Virgin Australia's Discover Gold fast-track has regularly popped up over the years. But this offer comes at a particularly savvy time.
With many travellers getting back into the skies yet also feeling the pinch of inflation and rising airfares, shifting their business to Virgin Australia – or even flying Virgin more regularly than they did before – could bring savvy savings without forgoing favourite perks like lounge access.
Of course, the best fit will differ between travellers. Some may like Virgin Australia's approach of charging lower airfares but generally having fewer inclusions. Others may prefer the Qantas approach where fare prices tend to be at least marginally higher than Virgin, but without the need to pay separately for extras like inflight food, soft drinks, beer and wine in Economy.
Whichever approach you personally prefer, it's great to have that choice – and competition in Australian skies.
Also read: Earn double Status Credits on Virgin Australia flights
All images courtesy of Virgin Australia. This article originally listed that all status matches granted by Velocity would be to the Discover Gold tier. Virgin Australia has since clarified that while Discover Gold is being offered to Gold-equivalent frequent flyers, Velocity Platinum will be awarded to those with comparable status. Similarly, Velocity Silver is being provided to equivalent Silver-level members elsewhere.
---
Stay up to date with the latest news, reviews and guides by subscribing to Point Hacks' email newsletter.
Velocity status match for new Virgin Australia Business Flyer members
was last modified:
August 24th, 2023
by