As we learn to live with COVID, travel is returning to normal
With borders and restrictions easing, travel takes off once again.
Posted:
February 3, 2022 - 2:00 am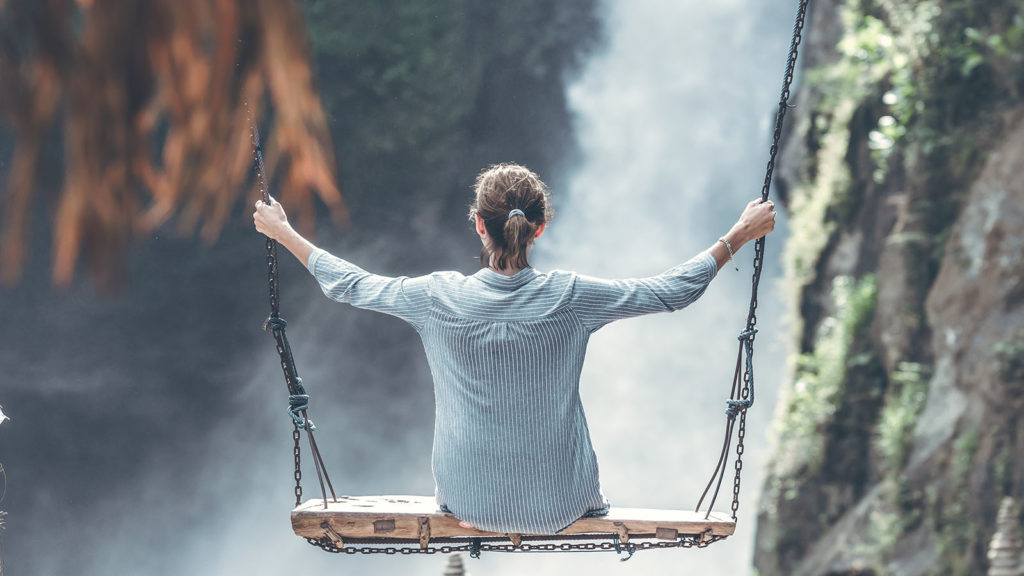 What we'll be covering
Since COVID first began impacting travel in 2020, many have wondered what an endgame could look like. How we'd get back to 'normal' – the days of flying fear-free, without navigating restrictions and quarantine.
While we're not there yet, Australia is certainly making progress. For most living Down Under, it's easier to travel today than at any other time throughout the pandemic. And things can only get better from here.
Borders come down, travel ramps back up
States and territories have come a long way from the COVID lockdowns of 2020. Now, most Australians can travel within their own country like normal, without having to quarantine along the way.
For instance, borders are open for travel between the following jurisdictions:
New South Wales
Victoria
Queensland
South Australia
Tasmania
Australian Capital Territory
Northern Territory
In most cases, there's no longer a need to get a pre-flight test, or to fill out a cumbersome border pass. This means domestic travel is closer to normal now than at any other time during the COVID pandemic.
While the Northern Territory still requires you to complete an online form, other requirements have eased.
In fact, most states and territories are even open to unvaccinated travellers, without any quarantine. At the time of writing, Tasmania and the NT are the exceptions from the list above.
Travel to Western Australia remains difficult and limited for now, but the rest of the country is getting back to business.
COVID travel testing requirements ease for international flyers, too
With domestic travel getting easier, so too are those long-awaited overseas voyages.
Many countries are similarly winding back what had become 'normal' COVID travel testing requirements. This significantly reduces the costs and complexity of heading abroad. From 11 February, for instance, the United Kingdom is scrapping all pre-departure and on-arrival testing.
Of the countries that still have travel requirements, RATs are often now permitted in place of the traditional PCR test. This includes for travel to Australia – such as your journey home from an overseas trip.
Read more: Countries start bringing down the barriers to international travel
Ad – Scroll down to continue reading.Minimum spend, terms & conditions apply.
Airlines and hotels bring back services
As travellers hit the road – and return to the skies – airline and hotel services are also starting to normalise.
Most of Australia's domestic airport lounges are back open. Take Melbourne – which endured the toughest and longest of Australia's lockdowns – with Tullamarine Airport springing back to life. On most days, Qantas' lounges exist in triplicate, with the separate Qantas Club, Qantas Business Lounge and Qantas Chairman's Lounge all back in action.
So too is Melbourne's Virgin Australia Lounge and the airport's Rex Lounge. The situation mirrors what's seen across most of the country, as COVID travel restrictions ease.
On the international front, even the humble hot towel is making an inflight comeback. Longer and fuller flights may herald broader choices during inflight meal times too, as airlines ramp up their services.
A return of domestic travellers through airports means higher volumes of guests staying in hotels, as well. Many with Club Lounges are progressively reopening them – much to the happiness of again-frequent travellers.
What we can still look forward to as normality returns
Sure, travel has come a long way since the start of COVID – but we're not completely back to normal yet.
For example, Qantas' domestic Premium Lounge Entry facility in Brisbane is once again open at peak times. But its inflight catering in Business Class continues to keep spirits off the menu.
On the other side of the domestic fence, Virgin Australia's relaunched Business Class menu certainly stocks spirits. Yet its own Premium Entry offerings in both Sydney and Brisbane still sit shuttered from March 2020.
As time goes on and competition heats back up, inconsistencies such as these are sure to be ironed out.
And then there are masks…
Separate to the travel experience itself, masks remain mandatory on all Australian flights. Indeed, they're still required on most services around the world.
But in the same way that other travel rules and restrictions ease over time, masks may eventually follow suit.
Many would surely argue that right now is not the time. Given the recent explosion of Omicron cases in Australia, I'd be inclined to agree.
Yet consider how far-fetched the prospect of free and open domestic travel seemed even just one year ago. The notion that you could get on a plane, cross state lines and get off at the other end without quarantine or paperwork.
Our travel experiences in 2022 already look a lot brighter than the year before. We can only hope that these trends continue over the next 12 months, and that the same can be said come 2023.
Featured image courtesy Artem Beliaikin/Pexels. For the latest travel restrictions and requirements, refer to the relevant government websites before each trip.
---
Stay up to date with the latest news, reviews and guides by subscribing to Point Hacks' email newsletter.
As we learn to live with COVID, travel is returning to normal
was last modified:
August 25th, 2023
by