With COVID restrictions making international travel difficult these past two years, many countries are opening up. Not only is quarantine a thing of the past in most destinations, but pre-travel testing is winding back too.
Here's a look at five countries on-track to ease travel restrictions over the coming weeks.
Australia drops pre-flight testing requirements
Come 18 April 2022, Australia will no longer require international arrivals to obtain a negative pre-flight COVID test.
Requirements had previously eased to downgrade the type of test needed. But this update removes the need to test at all before travelling to Australia.
The update comes as part of a broader winding back of Australia's initial COVID restrictions on international travel.
The emergency period was a crucial early decision in Australia's pandemic response. It has saved tens of thousands of lives as Australia avoided some of the worst outcomes from the early spread of the virus and now has one of the highest vaccination rates in the world.

We thank Australians for their resilience, their cooperation, and their understanding in following the medical advice which has kept us safe.

– Greg Hunt, Australia's Minister for Health and Aged Care, 25 March 2022
International travellers will still need to wear masks on flights to and from Australia. Double-dose vaccination is necessary too, otherwise current 'travel exemption' and quarantine rules apply.
Testing on arrival remains at the discretion of each Australian state and territory. Queensland, for instance, requires a negative rapid antigen test (RAT) within 24 hours of entering Queensland from abroad.
These tests can be self-administered. With a result within 15-20 minutes, that's hardly an imposition. Especially when you compare it to the quarantine restrictions of the months (and now, years) gone by.
Check the Home Affairs website for the latest details and paperwork requirements.
Singapore broadens quarantine-free travel and retires 'Vaccinated Travel Lanes'
From 1 April 2022, Singapore's 'Vaccinated Travel Lanes' concept comes to an end. Double-dose vaccinated travellers can instead arrive on any flight, and with no need to quarantine. The only exception is those entering from countries on Singapore's 'restricted' list. But at the time of writing, that list is blank.
With Vaccinated Travel Lanes disappearing, the need to get a Vaccinated Travel Pass is also being scrapped. There's instead an online SG Arrival Card to complete within 72 hours before your arrival. This helps fast-track the airport formalities, with proof of vaccination confirmed before check-in and immigration.
Fully vaccinated visitors will not need to apply for a Vaccinated Travel Pass before entering Singapore. (But) for now, those arriving by air and sea will still need to submit a negative pre-departure test (PDT) result taken within two days of departure for Singapore. As explained by the Minister for Health, this is a precautionary measure as COVID-19 cases are rising in some parts of the world. We will review this requirement … by mid-April, taking into account the prevailing public health assessment.

– S. Iswaran, Singapore's Minister for Transport, 24 March 2022
Visitors to Singapore still need insurance to cover at least SG$30,000 in COVID medical expenses during their stay. Pre-flight tests remain a requirement for now, but with the flexibility to use a professionally administered RAT or one supervised over video call. You'll find the full details here.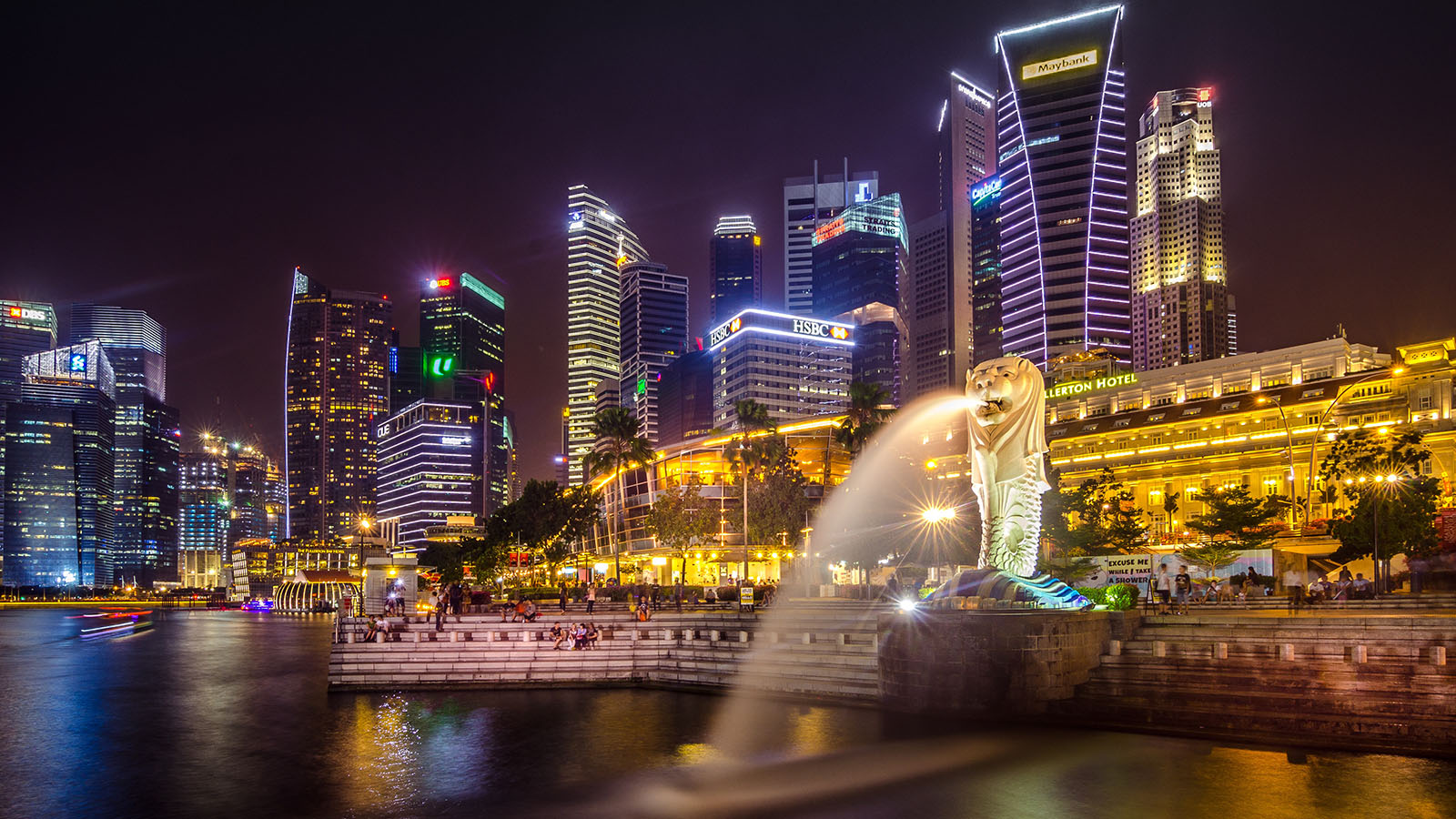 Yet other than that pre-travel test, there'll no longer be any testing or isolation on arrival in Singapore. It's straight through passport control and baggage claim, before heading out and into the city – ready to explore.
You'll save even more time by setting up and activating Singapore's TraceTogether mobile app before you fly.
Ad – Scroll down to continue reading.Minimum spend, terms & conditions apply.
Canada ditches pre-travel testing
Not one to be left behind, Canada's borders open even wider from 1 April. That's when pre-flight testing gets dropped completely. O Canada!
Instead, you may be randomly selected for COVID testing upon arrival in Canada. There'll be no need to isolate while you await results. So any domestic connecting flights are safe to go ahead. If selected, these tests are also free.
Adjustments to Canada's border measures are made possible by a number of factors, including Canada's high vaccination rate, the increasing availability and use of rapid tests to detect infection, decreasing hospitalisations and growing domestic availability of treatments for COVID-19. As vaccination levels and healthcare system capacity improve, we will continue to consider further easing of measures at the borders-and when to adjust those measures-to keep the people in Canada safe.

– Jean-Yves Duclos, Canada's Minister of Health, 17 March 2022
For now, Canada is keeping the requirement to wear masks in all public settings for 14 days after international travel. Jetsetters also still need to use the ArriveCAN system to record their travel and vaccination details. Check here for the latest requirements.
Sweden winds back entry bans and testing
Say goodbye to travel restrictions in Sweden! From 1 April 2022, the country's ban on inbound travel from outside the European Economic Area (EEA) lifts.
Along with that, the need to obtain a negative pre-travel test is removed – and ditto all vaccination requirements. With pre-flight testing already relaxed for EEA arrivals, this update expands that policy to all international travellers.
We have already lifted the entry ban within the EU. Now the Government has decided not to extend the entry ban from third countries. This will make it much easier for everyone who has been prevented from coming to Sweden in recent years due to the pandemic.

– Morgan Johansson, Sweden's Minister for Justice and Home Affairs, 25 March 2022
Visiting Europe can still be complex though. Normally, the same border policies would apply across Europe's entire 'Schengen Area'. But with COVID, each country sets its own rules on vaccination, testing and entry requirements.
The changes we've listed here apply to travellers entering Sweden directly from outside the Schengen Area. So if your plans have you jetting to or through other European countries too, it's important to check the policies of each one.
Fiji steps closer to pre-COVID travel conditions
While not relaxing restrictions to the same extent as other countries, Fiji's restrictions get some reprieve from 7 April 2022.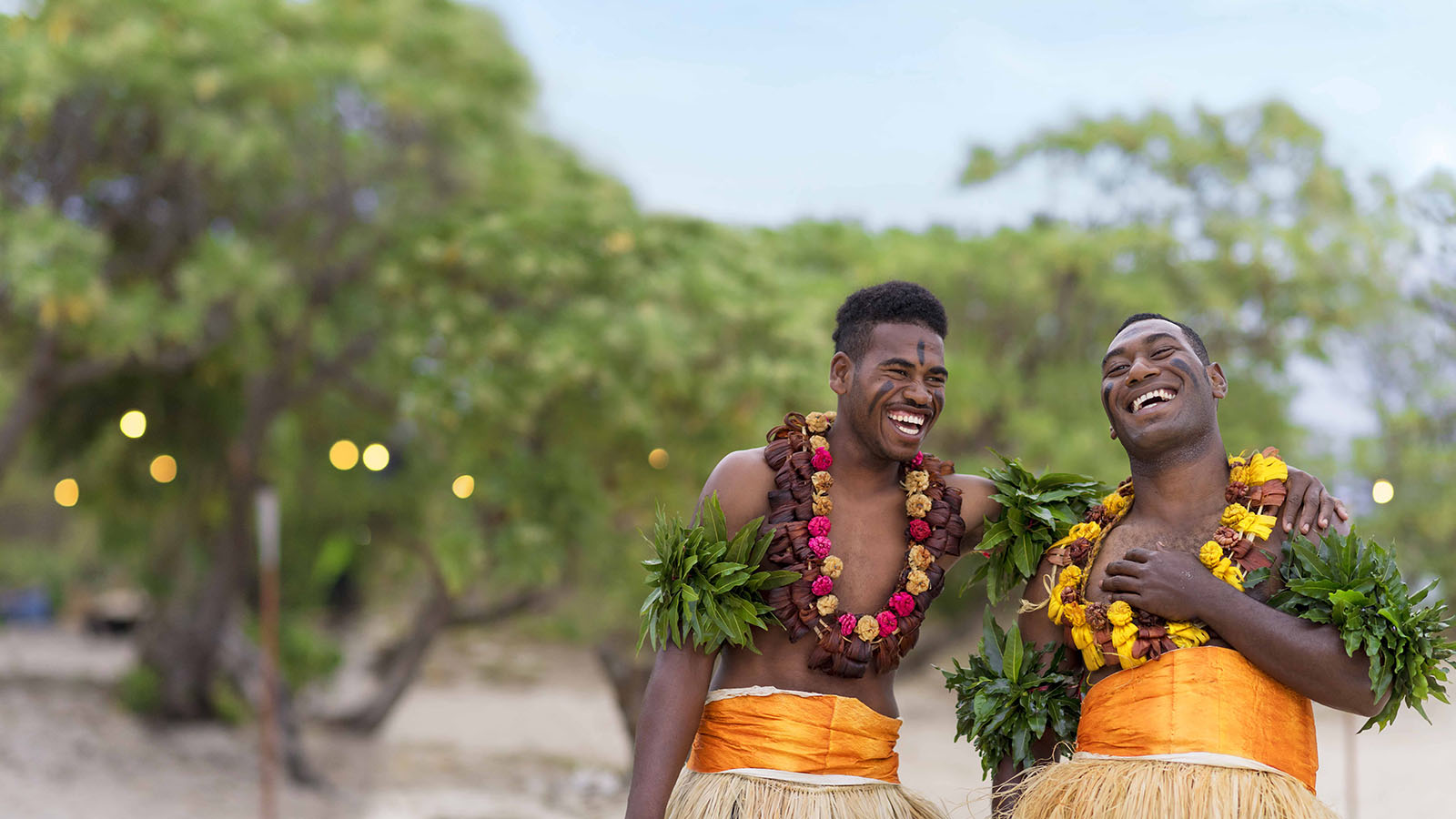 That's when the country is dropping its requirement for a three-day resort stay at the beginning of each visit. In fact, with this rule removed, the door opens to even shorter visits to Fiji – such as a quick weekend visit.
The timing for the Fijian Government's decision to relax Fiji's entry requirements could not be better as we head into the best time of year to visit Fiji. We're already projecting big arrivals numbers over the coming months and now we expect the numbers to look even better.

– Andre Viljoen, Fiji Airways' Managing Director, 25 March 2022
Of course, these changes are a small step on a very long road. Travellers to Fiji will still need a negative pre-flight test, along with a rapid test within 24 hours of their arrival. Visitors also need to be fully vaccinated to fly quarantine-free.
Summing up
While there are still roadblocks to navigate, international travel is slowly getting easier. As time goes on, we can expect more countries to follow suit – and other remaining restrictions to ease as well.
These updates also come as all of Australia's domestic borders are open once again. Western Australia had been the holdout, but now welcomes triple-dose vaccinated visitors – and with no pre-travel testing. All that's needed is a negative RAT within 12 hours of entering WA, which is provided free at the airport.
Also read: New Zealand reopens to Australian visitors from 12 April
By late April, international travel – including from Australia – should then be quarantine-free.
Feature image courtesy of Gustavo Fring/Pexels.
---
Stay up to date with the latest news, reviews and guides by subscribing to Point Hacks' email newsletter.
The barriers to international travel keep coming down
was last modified:
March 29th, 2022
by