Travel tips I learned from the COVID-19 pandemic
Posted:
January 4, 2021 - 11:30 am
What we'll be covering
Prior to COVID-19 hitting, I thought that I had mastered the world of travel and loyalty programs. Everything from how to maximise my frequent flyer points earn to the best fares to purchase for flights and hotels, I thought I had covered.
And in the main I did. Well, I did in normal times anyway, and no I do not mean 'COVID normal'. I mean 'normal normal' a time when your past decade or more of travel experience provided a good barometer to assess the risk profile of your next trip.
Do I really need to spend more on a flexible flight or a refundable hotel room? And should I really use my points for this trip when I could save them for a bigger one?
But the vulnerabilities of my 'experience' were laid bare when COVID-19 spread around the world and I realised that my mastery of the world of travel did not extend to pandemic times. Like many readers and travellers around the world, I found myself facing mounting financial losses from needing to cancel travel bookings. And add to that, for Velocity members, the risk that their Velocity Points were facing elimination with the entry of Virgin Australia into Voluntary Administration in April of last year.
Now I did manage to get every single dollar and every point used for my 2020 world trip refunded back to me, but some refunds went much more smoothly than others. In this guide, I share the travel lessons that I have learned from the pandemic and what I plan to do differently in the future to ensure that should such an event ever occur again, all my refunds will be run smoothly.
My 2020 travel story
Every year I like to take a trip to Europe, mostly to visit relatives in my birth country of Malta and take the opportunity to do a bit of travel around Europe, but to also escape the Australian Winter. Last year was no different and in fact, had added meaning as my cousin was also getting married over there in May.
With a pile of annual leave accrued, I thought I would take the less than direct route to Malta and spend a few days in Hong Kong, Dubai and Madrid before reaching Malta, as well as take in a short trip to Vilnius and Brussels while I was over there.
You can imagine that I had quite a number of flights and accommodation booked as a result. Depending on how I made these bookings as well as the fare or rate type chosen determined how easily I was able to get back a refund, and it is this experience that lays the groundwork for my 5 travel tips below.
Ad – Scroll down to continue reading.Minimum spend, terms & conditions apply.
5 travel tips to remember for the future
Based on the above, I have comprised 5 tips that I have learned from the COVID-19 travel experience to minimise financial loss in the future.
1. Book flexible rates for hotels
Historically, given that I was always certain that I would undertake my annual European Summer trips, I generally skewed towards the non-refundable room rate, especially when the price difference between the non-refundable and refundable rates were quite large.
As I am also an American Express Platinum Card Member, knowing that any room purchased using the card would cover me for most incidents gave me a high degree of comfort to go the cheaper option.
But the keyword above is 'most'. While the above card's insurance is quite extensive, it, like many other travel insurance policies either directly or through credit cards, did not directly cover the act of a pandemic.
It was after consulting the Product Disclosure Statement of my card's travel insurance policy in mid-March that I realised that I was not covered for my over $1,500 in non-refundable accommodation.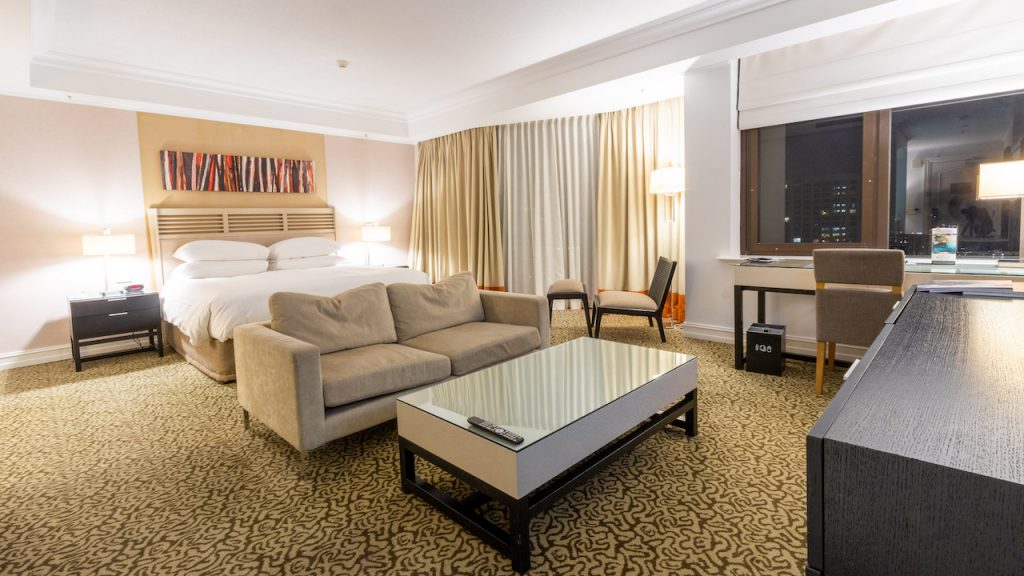 In the end, I did manage to get my money back for this accommodation, but more out of pure luck than anything else. The insurance covered me for situations where the Federal Government implemented a Level 4 'Do Not Travel' ban to a destination where I had booked accommodation. Given that such a travel ban has covered the entire globe, then I was covered. But had the travel level remained at Level 3 or below, I would have been out of pocket.
This made me contemplate whether it was really worth the extra risk to save, in my case, as little as $16 per night from the refundable rate. The extra paperwork, time, form submissions and responding to insurer queries simply did not outweigh the ability to press 'cancel booking' once on an online booking and having your full funds credited back into your account within 1-2 weeks.
My plan of attack in the future for my overseas trips booked months in advance is to find hotels where the difference between the non-refundable and refundable rate are fairly small and go with the latter rate.
Is there ever a place for non-refundable rates? Yes, definitely, and that's instances where I am making a last-minute booking and therefore know that bar any unexpected catastrophe within the next 24-48 hours, there is an extremely high likelihood I will be making the trip.
2. Use frequent flyer points for your flight bookings
By now, we expect our readers to know the many benefits of using frequent flyer points to substantially reduce the cost of flights. But what many may not be aware of is the cancellation benefits that come with reward flight.
Many have been caught out by the fact that not all Economy fares are refundable. In fact, many are not refundable at all, while others are but for a hefty cancellation fee. Here is a list of the current fees for Qantas Booking changes and Virgin Australia Change and Cancellation fees. In contrast, reward bookings allow for points to be returned back to the member plus the taxes, fees and charges, with only a small number of points or dollar fee charged.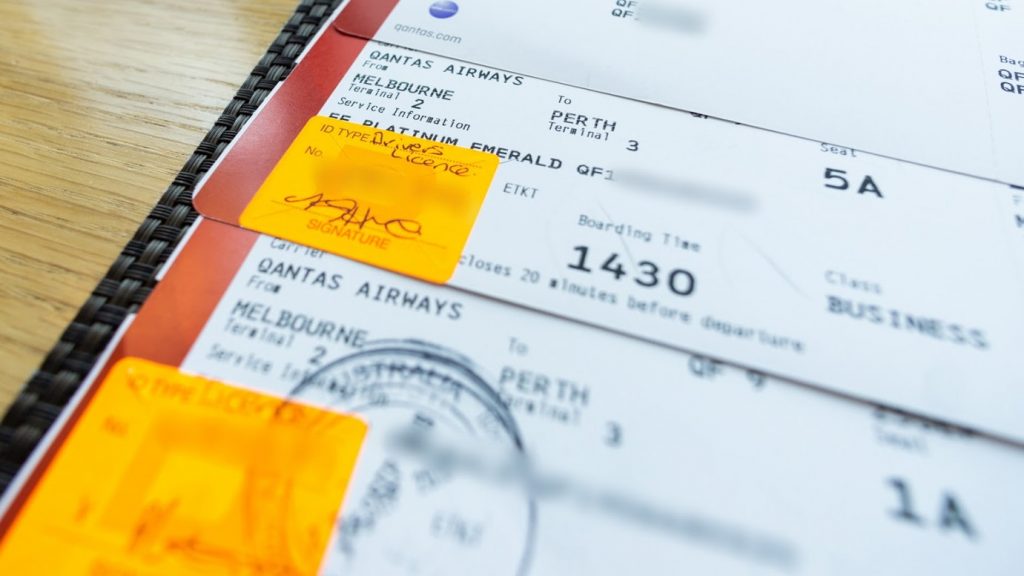 And during COVID-19, all change and cancellation fees have been waived, meaning that all my points were returned without any points cancellation deduction, given that I had purchased all my long-haul flights using either Qantas Points or Velocity Points.
3. Don't unnecessarily hoard your points
For many people that know me, the temptation to break into a guffaw as I suggest this tip is likely to be overwhelming given my large points balances and ultra-conservative tendencies when deciding to redeem my frequent flyer points. So let me explain exactly what I mean by this tip.
I'm not suggesting that you go and spend your points wildly on anything just to reduce the size of your points balance. In fact, we frequently advocate at Point Hacks that the best value use of your points is through long-haul premium class seats. Such a redemption can fetch you well in excess of 5c/points in value vs the standard 1c/point for Economy Class redemptions and 0.5c/point for gift cards and most non-flight rewards.
However, what I planning to do in the future is to not always seek out the most optimal value redemptions. This is especially true for those who hold large points balances where the number of points held cannot be reasonably used on long-haul flights premium class seats in a timely manner. Many of us are in this boat at the moment.
For example, where I used to forgo upgrading a domestic flight to Business Class as I could comfortably handle the Economy Class experience for a 1-2 hour flight, I will now look to use my points to make the upgrade. I will still get a great value for my points, around 2 to 3c/point, and have an even more comfortable short-haul flight.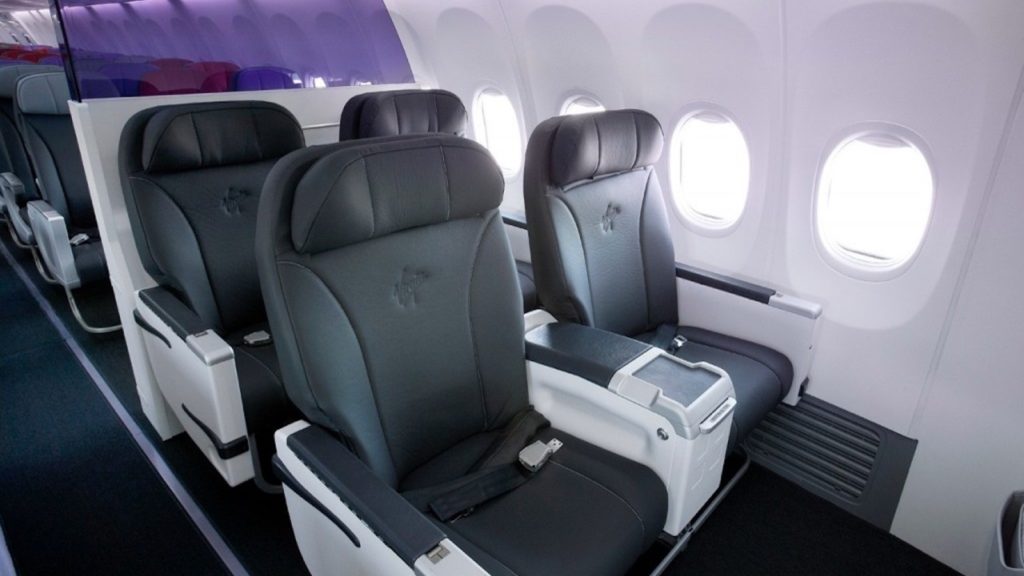 Should your points balance be relatively low, then I would still advise saving your points for a long-haul journey in the years to come if this is something you intend to do, as this will always be the best value use for your points. But if this is off the cards for a number of years, the next best alternative is to use your points for something of use rather than just leaving them in your account doing nothing.
4. The more points the better, but diversify!
Frequent flyer programs in their early years were a simple proposition. You earned 1 point for every kilometre flown (later became mile) and you could then spend your points on free flights. As frequent flyer programs grew, so did their complexity. Diners Club led the charge on offering points outside of flights and later, other partners came on board. Today, you can earn points on almost anything, from credit card spend to car rental to utilities and even by getting 6 hours of sleep a night!
With such an increased opportunity to earn points, many members have the opportunity to accrue very large points balances. This raises two questions; how many points should I accrue and where should I accrue them?
The first was predominantly dealt with in the above point, but the latter requires further discussion. There are many benefits to diversifying your points balances. These benefits include:
increasing your chances of obtaining a reward seat by seeking them out across multiple programs
obtaining the best possible points cost should a number of programs provide a seat to your intended destination
reducing the chances of losing all your accrued points should you fall foul of expiry rules or your airline program ceases operating.
Diversification benefits, however, generally apply only if you earn a substantial number of points every year. If you are only a low points earner, having very small points balances spread across multiple programs means you prolong the time required to reach your desired points redemption in any one program. But remember, you don't have to be a frequent flyer to earn large amounts of points, with many earning opportunities available today as mentioned above.
So what was my COVID-19 experience that resulted in this tip? It was Virgin Australia going into voluntary administration. I found myself with over a million points and a tough decision to make. Notwithstanding the assurances that Velocity Points were held in trust and were financially backed, without a way to personally verify this, I viewed my Velocity Points as being at some risk.
It was at this point I was thankful that I had diversified my points into both the Qantas and Velocity programs, in about a 50:50 split. Trying to spend close to a million Velocity points on high-value redemptions in one go was going to be a massive task, but 2 million-plus would have been literally double as hard!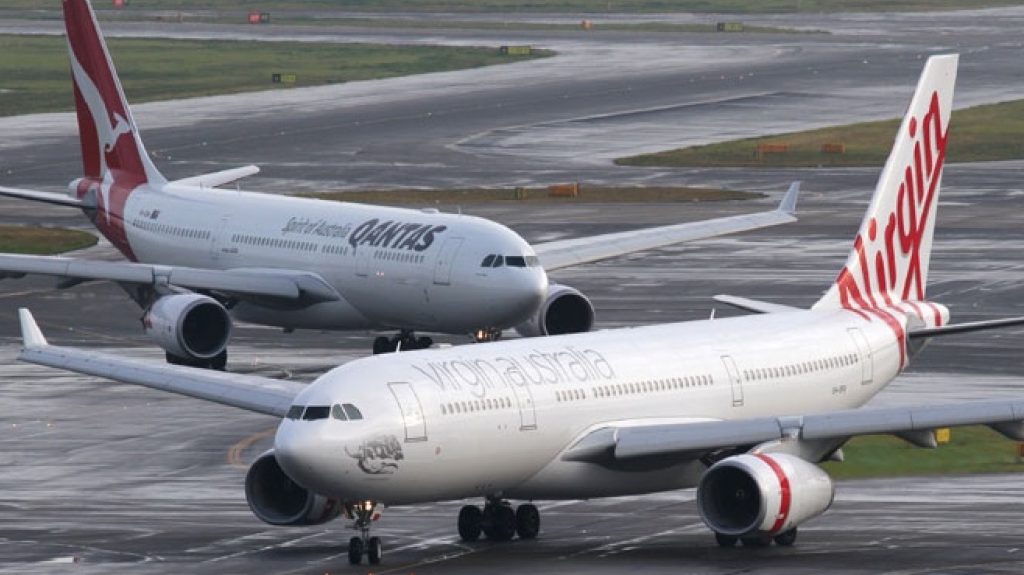 In the end, I made great use of my Velocity Points by transferring a large number to the currently suspended partnership where Velocity points can be transferred to KrisFlyer miles. I plan to use these for a Star Alliance Round the World trip. The remainder was spent on flexible gift cards (ie non retailer-specific) while I still left a sizeable points balance in my Velocity account.
5. Understand your travel insurance benefits
Ever since I began to travel overseas nearly 20 years ago now, travel insurance was not really something I paid very close to attention to. I made sure to purchase the insurance, but that was the extent of it. I would cut the travel agent off when they tried to explain in the coverage in preference to talking more about the inclusions in my group tour that I had just booked!
The advent of online booking and the ability to book travel insurance online has made travel insurance even more of a 'click and forget' proposition.
But in 2020 I realised all too harshly how a laissez-faire attitude towards travel insurance can be costly. To be fair, I think this time last year, the prospect of a travel insurance policy not covering for a pandemic would not have affected the purchase decision in the slightest. But with the events of 2020, it has put to the forefront what exactly is and isn't covered in my travel insurance.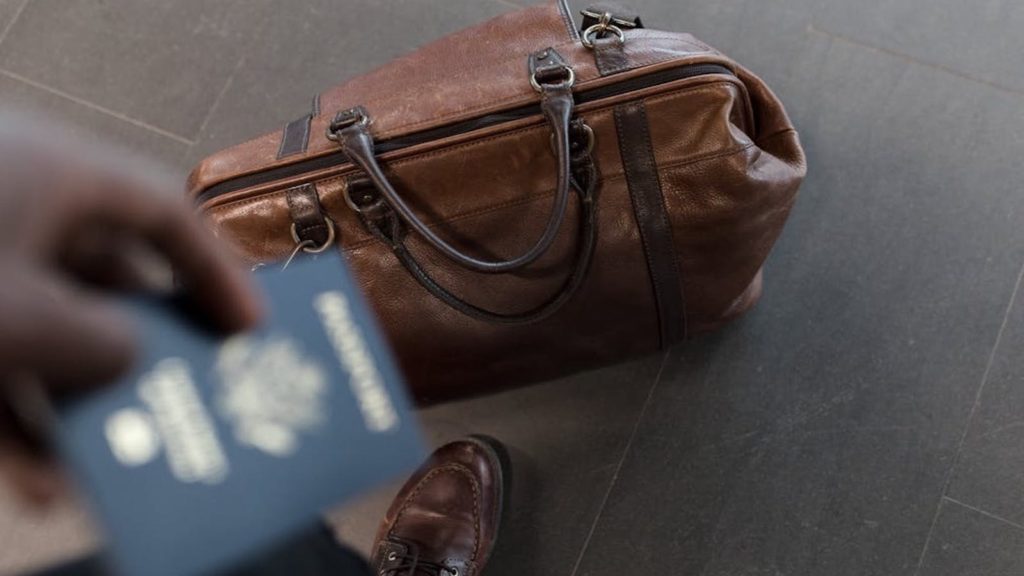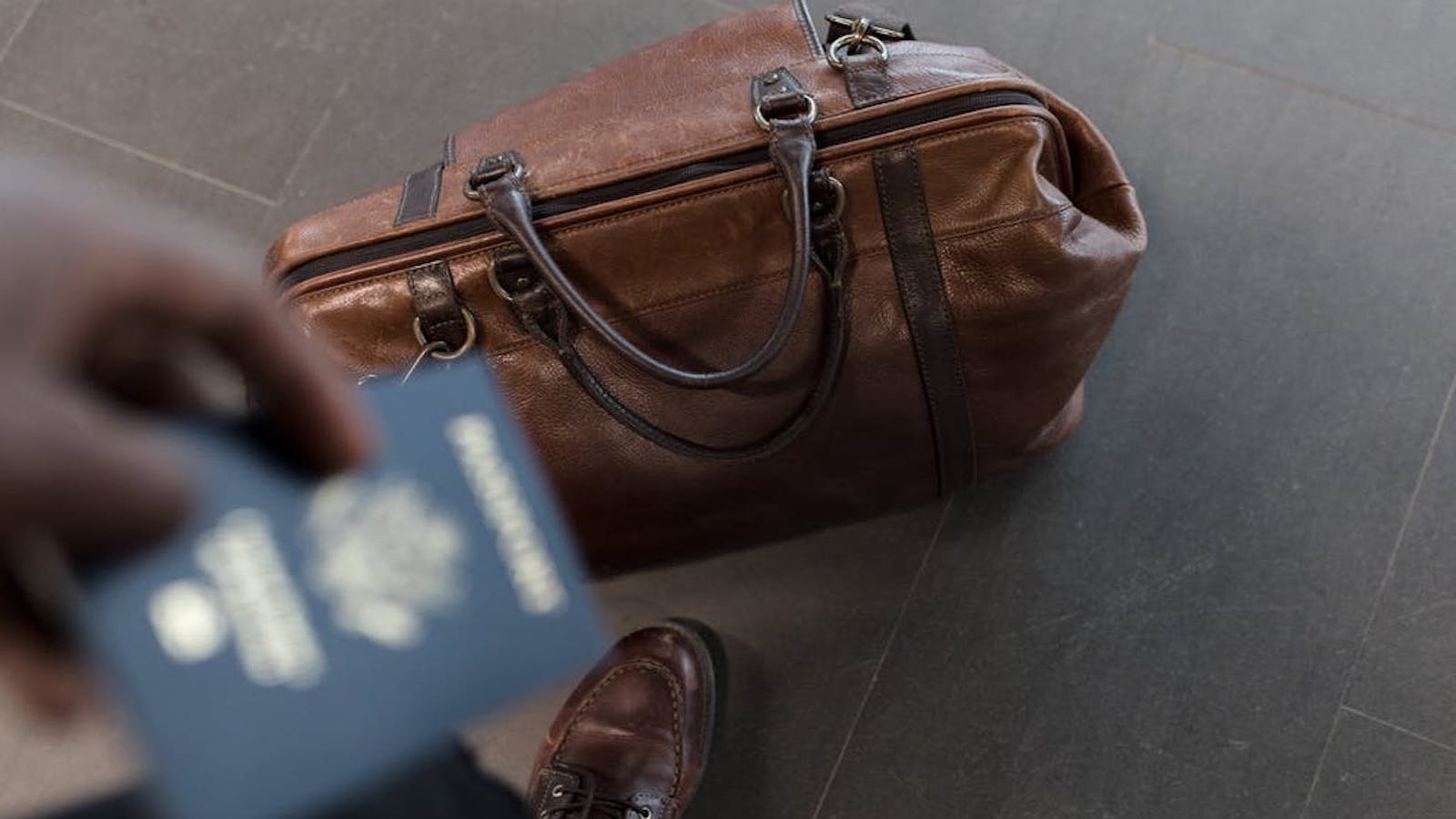 As an example, the ability to claim for all out of pocket costs associated with a DFAT 'Do Not Travel' advisory through my American Express Platinum Card Travel Insurance is a benefit that is not found on all travel insurance policies. Conversely, there are benefits in other travel insurance products that are not found in the American Express Platinum cover.
In the future, I will be paying far more attention to the scope of my travel insurance coverage. This is especially the case when I plan on taking up some 'high risk' activities during my trip, such as scuba diving, white-water rafting or go-karting.
Summary
The COVID-19 outbreak was a good reminder of how quickly airlines, even the most financially strong among them, can get into financial strife from events outside of their direct control.
The result of the pandemic in relation to my travel was to force me to conduct a well overdue review of my travel planning and frequent flyer strategies. Many things that seemed immaterial in 2019 will now be a far greater consideration in 2021 and beyond.
The above tips are not meant to be exhaustive, but I hope that they can be helpful for you. I would love to hear your travel learnings from 2020 in the comments section below.
Travel tips I learned from the COVID-19 pandemic
was last modified:
August 25th, 2023
by