Message from the Editor – Update on COVID-19 travel restrictions
Posted:
March 16, 2020 - 10:30 am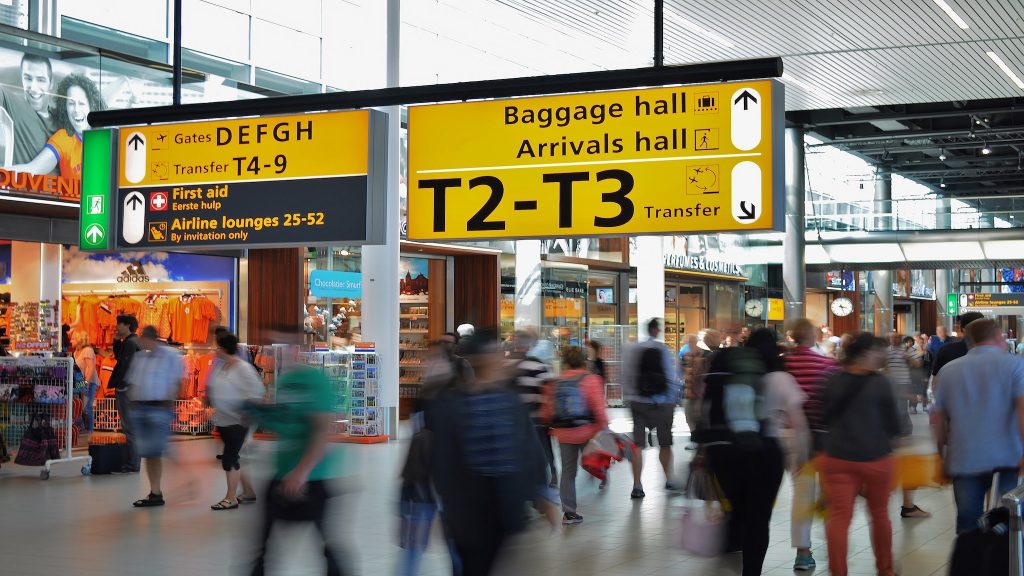 What we'll be covering
The continuing uncertainty arising from the COVID-19 pandemic, along with the Australian Government upgrading their travel advice warning to a minimum Level 3 for ALL countries in addition to mandatory 14-day self-quarantine for all overseas arrivals into Australia, has caused severe disruption to travel.
We hope that the negative consequences of the coronavirus outbreak will be short-lived, and the thoughts of all Point Hacks staff are with those who will be impacted by the virus, both in terms of their health as well as economically.
The topic of frequent flyer points, therefore, is unlikely to be at the top of your concerns at present, however, some of you may still be wondering what this situation means in regards to your points, and what strategies to best employ in the near-term. This guide looks to address this topic.
Listen to official Australian Government travel advice
Firstly, health and safety should always be your top priority when travelling, and Point Hacks recommends following all official Australian Government travel advice, which can be found at the Smart Traveller website if you are travelling overseas, and through media outlets for any domestic restrictions should they be introduced.
In particular, make yourself familiar with the meanings of the Level 1-4 travel advice.
Given that all countries are now ranked as Level 3 or 4, travelling to any overseas destination may void any travel insurance that you may have, so make sure to contact your travel insurance provider prior to travel to discuss your options for insurance cover.
Why you should use frequent flyer points for flight bookings
If the coronavirus outbreak has shown us one thing, it is the advantage of using frequent flyer points to make a reward booking. Why? Award seat bookings come with fare flexibility, meaning that you can change or cancel your flights for only a small point or cash cost, and have the value of your original points reimbursed.
While this benefit has largely been inactivated at present due to the one-off flexible change and cancellation options being offered by airlines due to the coronavirus, this advantage will once again kick in when travel again returns to normal.
Generally, change or cancellation fees on discounted cash fares can be quite expensive. Here is a list of these fees for Qantas and Virgin Australia as a guide.
Ad – Scroll down to continue reading.Minimum spend, terms & conditions apply.
Should my strategy for using points change?
We have consistently advised Point Hacks readers that the best value redemption is for premium class seats on long-haul flights. But with this option being severely curtailed over the coming months for many Australia-based travellers, you might be assessing what the next best value redemptions are during these times.
Remember that while this may feel like a never-ending issue with the blanket coverage that it is receiving, it will eventually pass, and hopefully sooner rather than later. Given this, you may simply wish to hold onto your points or use this time to effectively stockpile points through non-flying earning activities to use at a later time.
Some of you, however, may be looking to use your points sooner, and perhaps be looking to travel closer to home. With the recent devastating bushfires in Australia, holidaying closer to home will provide a much-needed boost to the local tourism industry.
If domestic travel is on your agenda, then again, using points for flights in Business Class will again reap you the best value for your points. Also, Economy flights to various regional areas within Australia that normally have higher cash fares can also be a great use of points.
Of course, if travel has been taken off your agenda entirely, for now, there are also many other ways to use your points, including purchasing gift cards and other physical items from the Qantas Shopping Rewards Store and the Velocity Rewards Store, but note that this is not the best value use of your points.
Summing up
It is no doubt that these are extraordinary times that most have not experienced since the inception of frequent flyer programs in Australia in the early nineties.
For many, this will be business as usual in terms of their points strategy. Save points to eventually use for long-haul premium flights, albeit for some, the date of travel may be delayed. For others, it may mean using your points wisely for destinations closer to home or for physical goods.
Whatever your strategy, remember that the value of points has not changed due to this outbreak. In fact, I hope it has highlighted the many benefits that points can have on your travel bookings, especially the flexible nature of change and cancellation fees as compared to paid discounted cash fares.
I wish all readers the best of health, safe travels, and a big thank you for your continued support of Point Hacks.
As always, we look forward to providing you with the very best points hacking articles to ensure that you reap the very best value from your points, both today and into the future.
Related articles
Check out the other Point Hacks Editor's View articles here →
Message from the Editor – Update on COVID-19 travel restrictions
was last modified:
September 19th, 2022
by