A new Chrome web application is threatening to edge into my list of flight search tools for using points, with news of award.flights floating across my inbox over the last week or so.
It runs locally on your computer, rather than on the web, and looks to be a totally free points community project at this point, making it worth a try – and with some handy features and useful results.
My current toolkit for award searches outside of the airline sites includes Expertflyer and AwardNexus, and many other pros swear by 'KVSTool'. Award.flights is quite different.
How does Award.flights work?
The application is downloaded from the Google Play store here, and you'll need to be using the Google Chrome browser to use it.
From their FAQ page:
What it does is loads the relevant carrier page and performs a search just like you manually do.
The app then takes the results from multiple searches and displays them in list view, allowing you to go away, make a cup of coffee, and wait for the results to come back.
You actually store your own frequent flyer credentials on your own computer, and they are used to perform the searches from within the app.
Again, from their FAQ:
Your account info is stored locally in Chrome's localStorage container. It is never transmitted to any service. The app also doesn't call out to any other server other than the Chrome Web Store or a carrier's webpage. Your carrier username/password is also not synced across your different machines like your saved search details are.
The supported searches are:
Qantas – for inventory available to Qantas higher tier members, Emirates and Fiji Airways
ANA – for Star Alliance
Air Canada – for Star Alliance
British Airways – for oneworld
Etihad – for Etihad
Singapore Airlines – for Singapore Airlines
JL – for Japan Airlines reliable inventory
And features on offer include:
Search for awards on multiple carriers / airline sites at once
Search for awards in multiple cabins at once
Save and load previous searches
Optional sync of frequent flyer accounts across multiple computers running Google Chrome logged in with your Google Account
Search up to 30 days of flights in one hit
Search to/from multiple cities in one search
It's free!
Award.flights in use
You start by inputting your search details, as you'd imagine: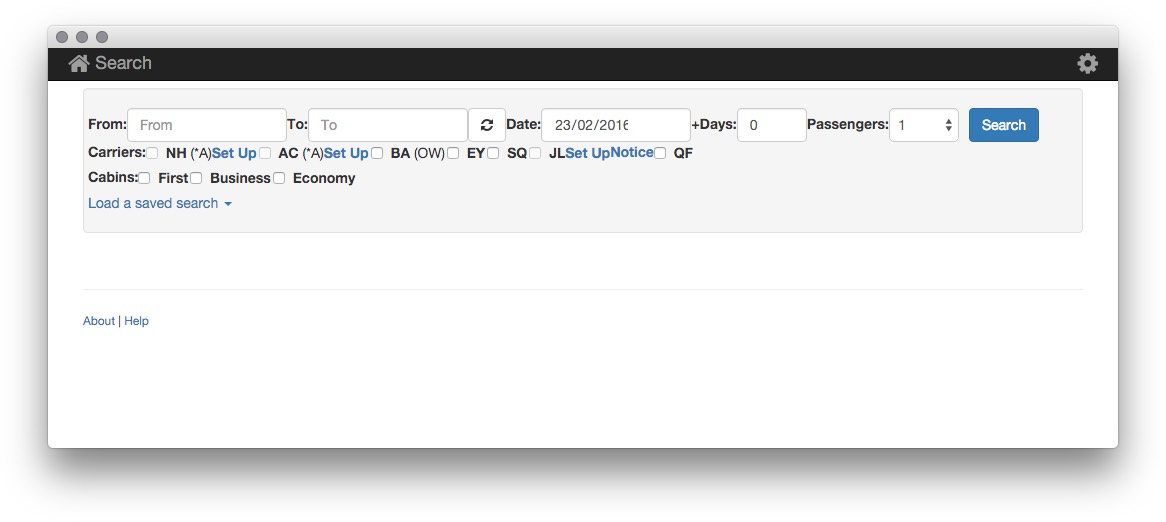 You'll be prompted to enter your frequent flyer account details. This is where, for the non-technical, the trust comes in, as you'll be inputting the keys to your points kingdoms and assuming the Award.flights application legitimately does not send your details elsewhere as they claim.
Of course you can always use the login details of an empty account for frequent flyer programs which don't adjust award availability to different members (most programs excluding for Qantas members with status).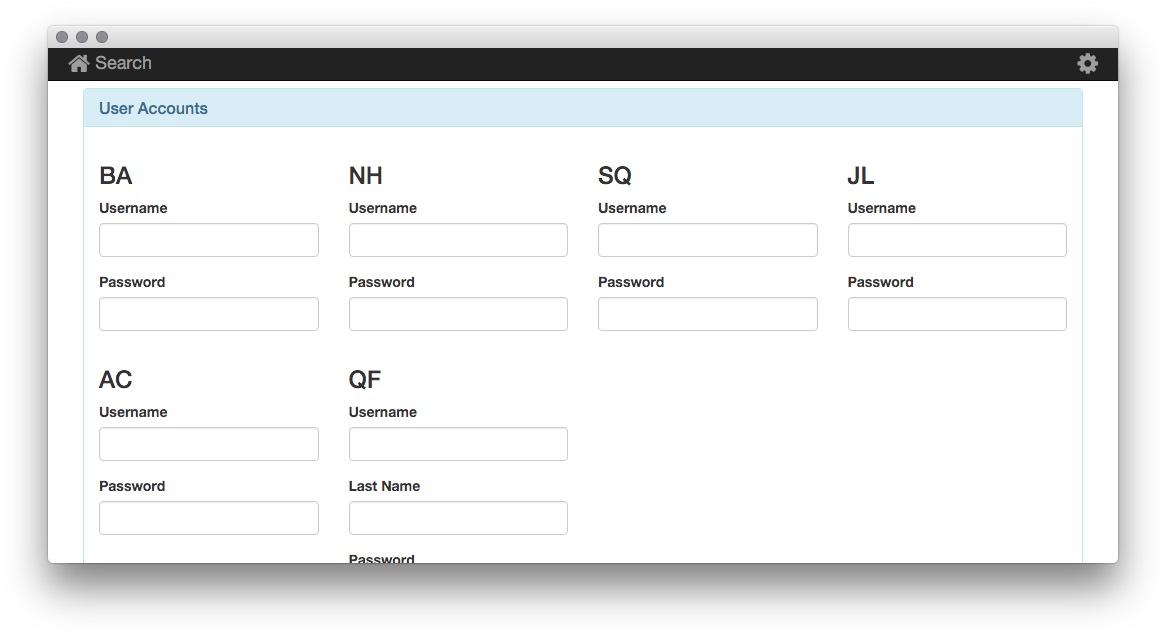 The search gets kicked off…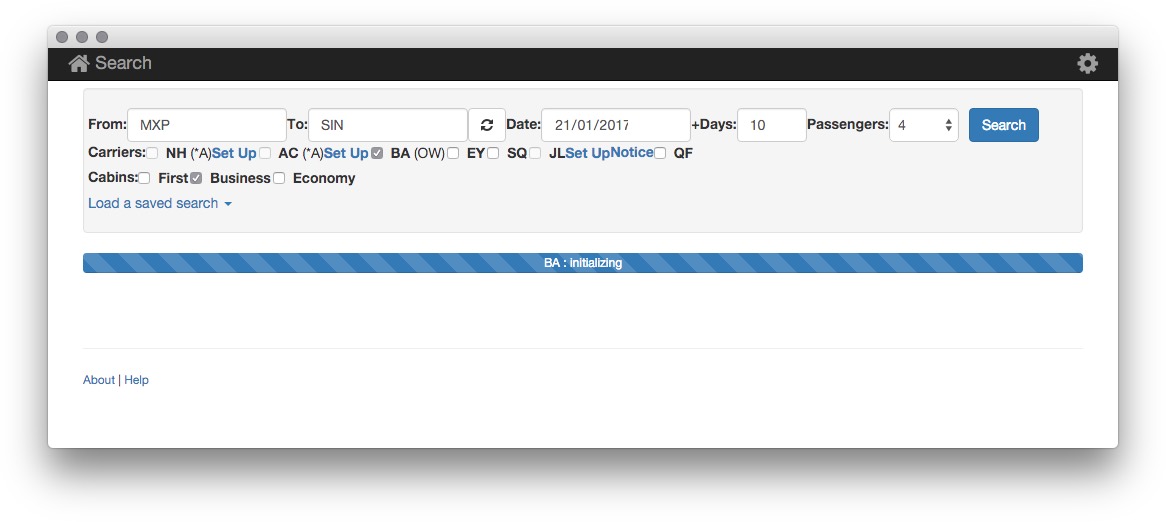 And within a minute or so results start flowing back.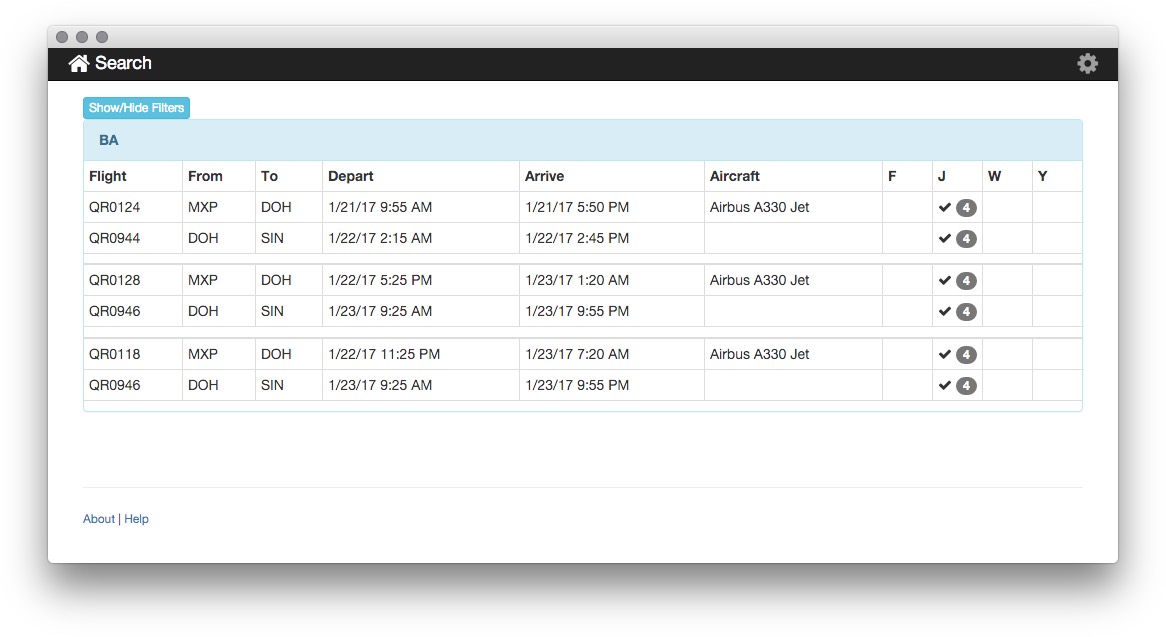 What's missing?
Right now not all carriers are supported, most of what we need in Australia and New Zealand are – with the exception of Virgin Australia.
There's also no calendar view which is my favourite feature of awardnexus.com and really helps you visualise the available legs of a trip to stitch together your ideal itinerary.
Finally, there's no 'storage' of any results you've previously searched for across your searching sessions, meaning if you don't note down the results you get, the next time you launch the app you'll have to perform the searches again. You can save preferred search combinations though to come back to in future.
My take?
This is a really handy new tool to go alongside the others I use to find award availability, and I'm looking forward to giving it more of a thrashing for future trips.
You can find out more over at award.flights. Let me know what you think!
'Award.flights' new Chrome web app automates award searches across multiple carriers and dates for free
was last modified:
December 21st, 2017
by