One pet peeve of budding Qantas Frequent Flyer members is the difficulty of finding reward flights. The default Qantas website booking engine doesn't always show all of your options. But luckily, there is a hidden way to access the booking calendar which offers a clearer view of when seats are available.
It's not perfect (for various reasons we'll go over later), but it's still an excellent way to begin your search. Here's how to optimise your search with the reward seat calendar, using the multi-city booking tool.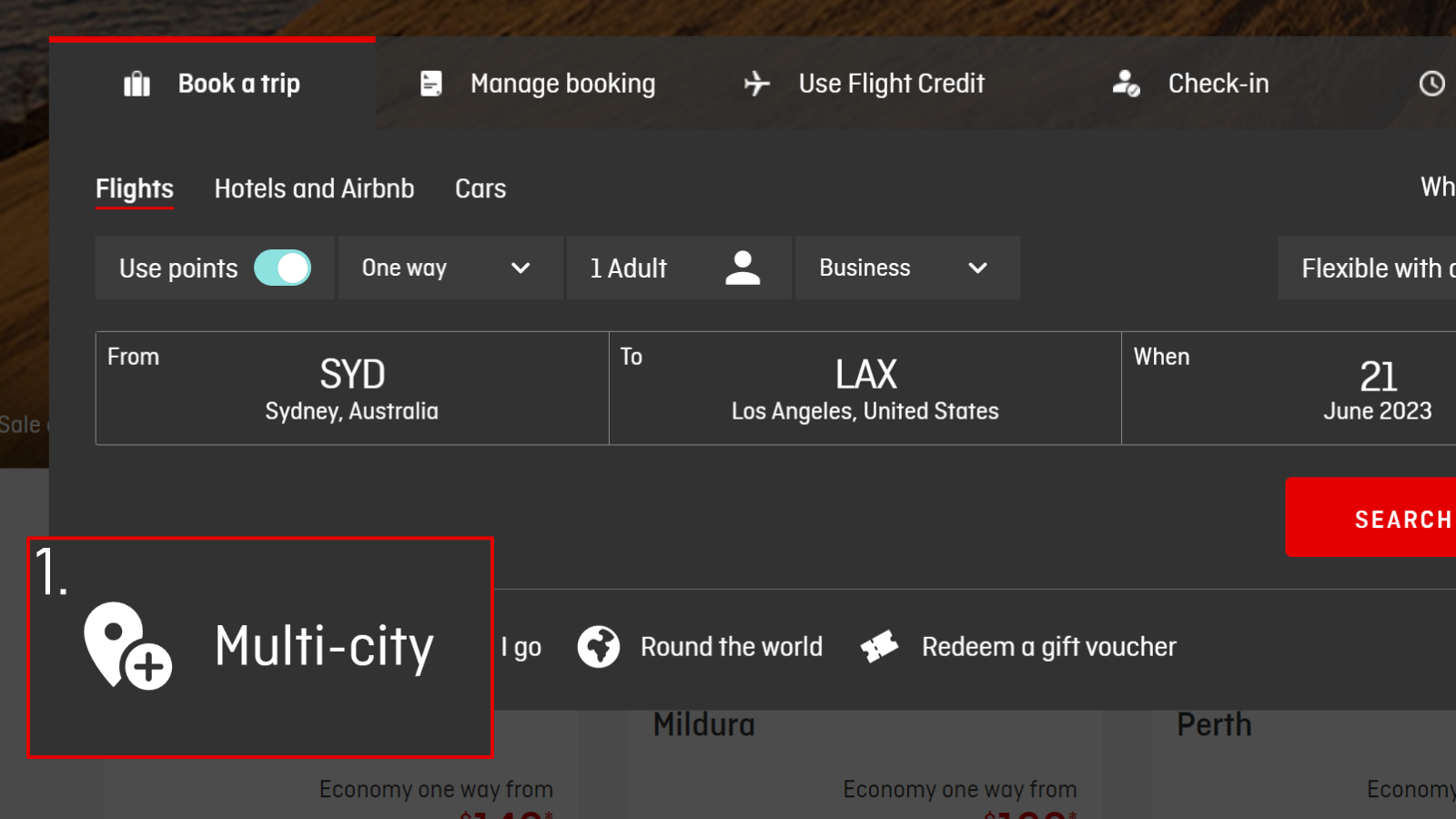 How do I find the Qantas reward seat calendar?
It's actually very easy to access the reward seat calendar. You can do a search in three steps.
Go to the Qantas multi-city booking page and log in.
Enter your desired flights and click on 'Use points – Classic Flight Rewards only'.
Important: When choosing dates, tick 'Flexible with dates for all flights'.
If available, flight rewards will show up as ribbons denoting the class of travel. The key to getting the calendar view is ticking the 'Flexible with dates' box. If you don't, then the engine will only return results for that particular day.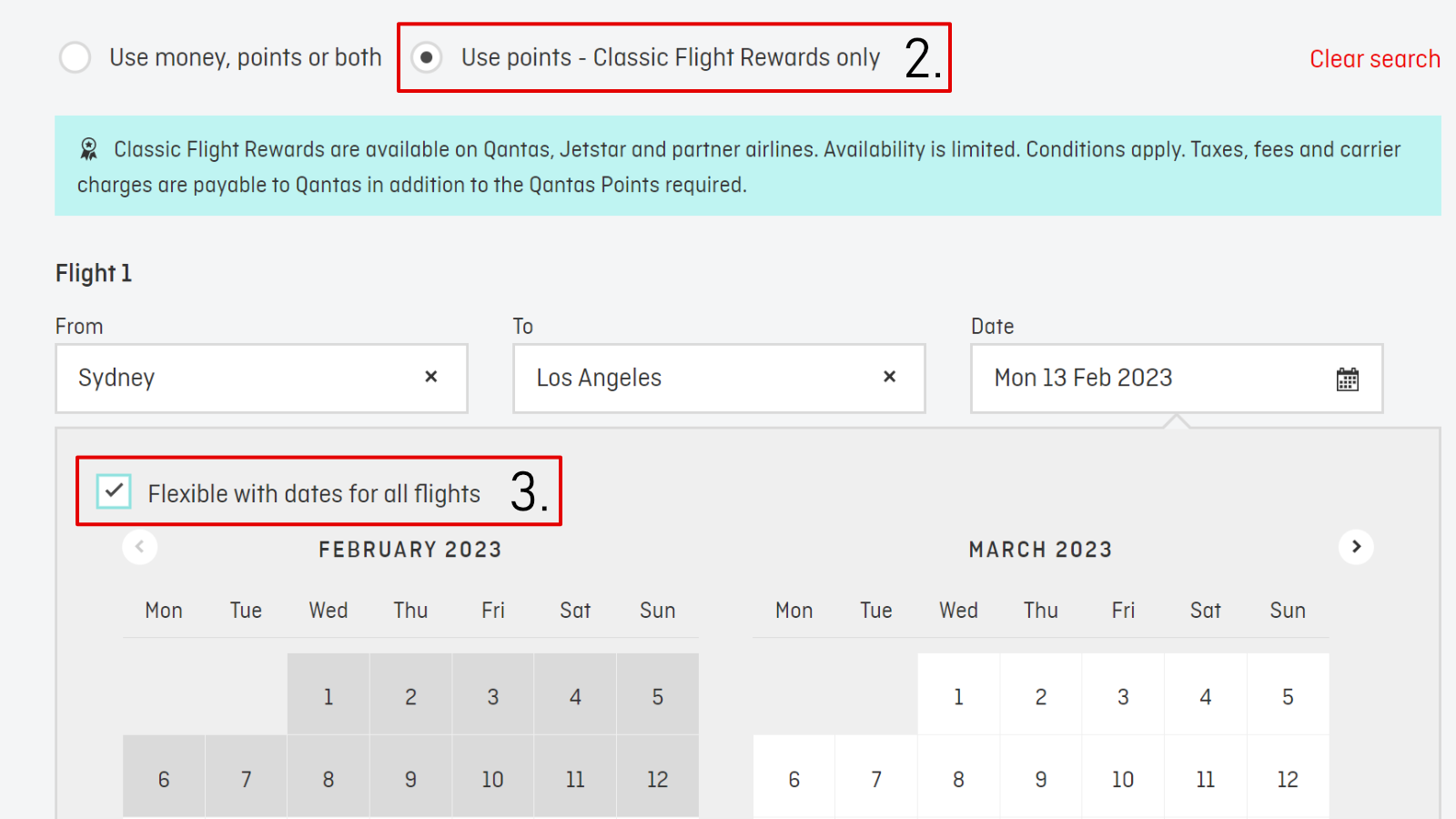 Ad – Scroll down to continue reading.Minimum spend, terms & conditions apply.
How do I use the Qantas reward seat calendar?
If successful, you'll see a calendar that'll look similar to below. The colours of the ribbon give a quick view of what flights are available. You can also filter by class. For example, if you only want Business and First rewards, then untick Economy and Premium Economy and click 'Go' to update.
What are the downsides of the Qantas reward seat calendar?
The main issue is one that has been plaguing frequent flyers for years – the calendar will also show mixed-cabin rewards, where perhaps the shorter flight is in Business Class and the longer flight in Premium Economy or Economy. Unfortunately, there is no easy way to filter out these results on the Qantas website.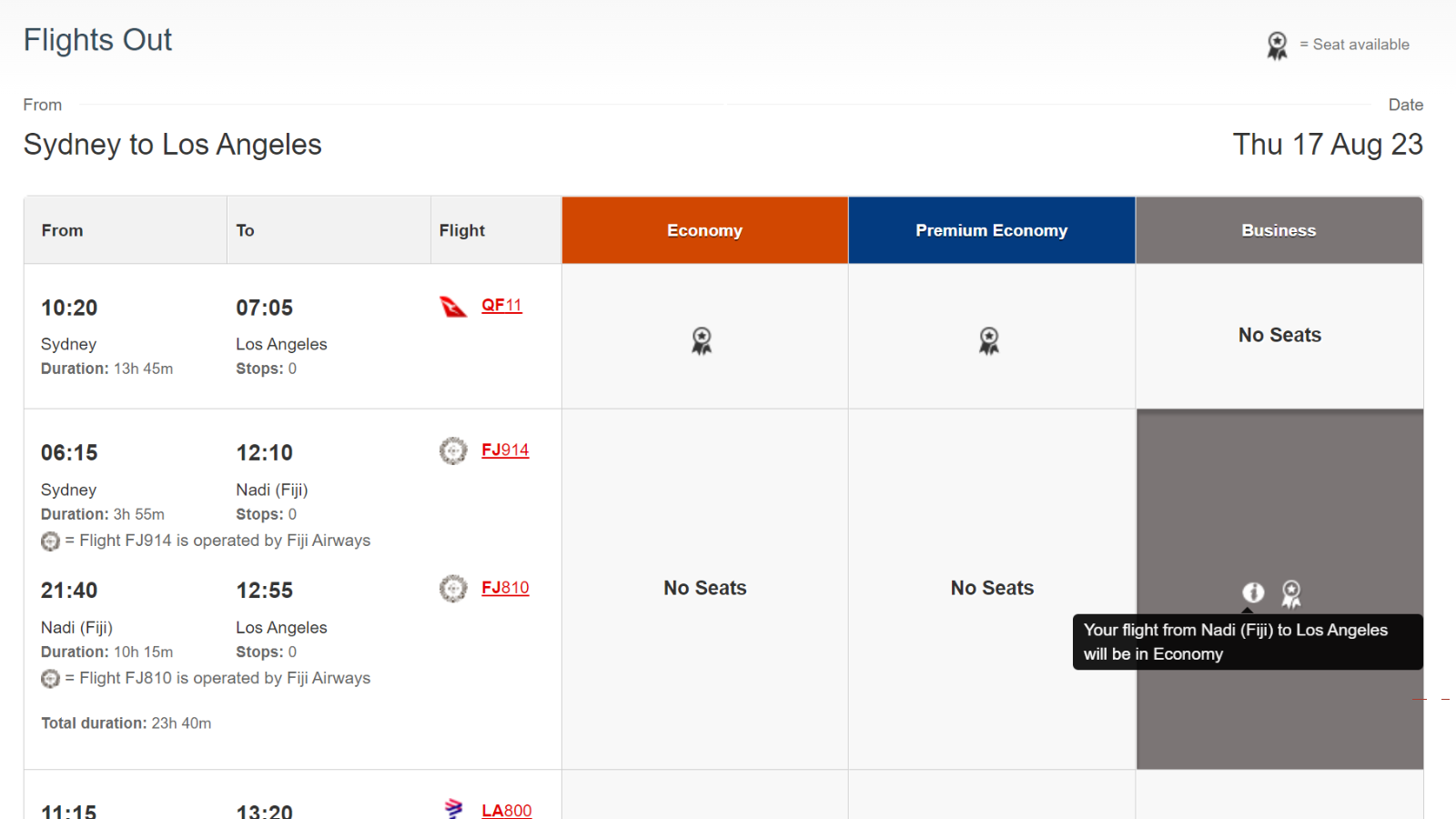 (You may have more luck on the American Airlines AAdvantage website, which lets you filter by the number of stops and cabin class).
You also can't see the fees and taxes payable unless you have enough points for everyone in the booking, so it makes researching reward seats a bit harder if you don't have all the points yet. If possible, try searching for just one seat first so you can see the fees and taxes per passenger.
Summing up
The Qantas multi-city calendar is hidden away, but with a few clicks, you'll be searching for reward flights like a seasoned traveller. Make sure to tick 'flexible with dates' to access the calendar, and watch out for mixed-cabin rewards. Those will throw a spanner into the best-laid plans.
You can also string together multiple flights into one booking with the multi-city tool. This can be handy if you can't find reward flights on a certain route (i.e. Sydney-Paris), but you can find seats on different sectors and different airlines (e.g. Sydney to Singapore with Qantas, and Singapore to Paris with Air France).
How to access the reward seat calendar with Qantas Points
was last modified:
March 6th, 2023
by