In the Qantas and Velocity (Virgin Australia) frequent flyer programs, Gold status is widely regarded as the sweet spot to aim for in terms of the complimentary benefits — you will get priority check-in/boarding/baggage and most importantly, lounge access before any flight with the airlines' partners.
With Platinum status requiring double the amount of Status Credits of Gold, you need to put in significantly more time and money to bridge the gap. If you have barely reached Gold status, then despite how tempting Platinum status is, it will likely not be economical to expend the extra effort.
We take a look at the extra benefits of Platinum vs Gold for both Qantas and Virgin Australia so you can weigh up whether it is worth the extra flying.
Qantas Frequent Flyer
Qantas Gold is earned with 700 Status Credits and four eligible QF flights within your membership year. Qantas Platinum requires 1,400 Status Credits within the same time period.
You can also choose a Loyalty Bonus of 50 SCs for every 500 Status Credits you earn, meaning you will get one loyalty bonus on your way to Gold and another on your way to Platinum.
The main benefits of Qantas Platinum are:
Oneworld Emerald status for reciprocal access to First Class lounges
Access to Qantas First (+1 guest) and Domestic Business lounges (+2 guests)
Increased upgrade priority and unofficially, the ability to request reward seats to become unlocked on certain flights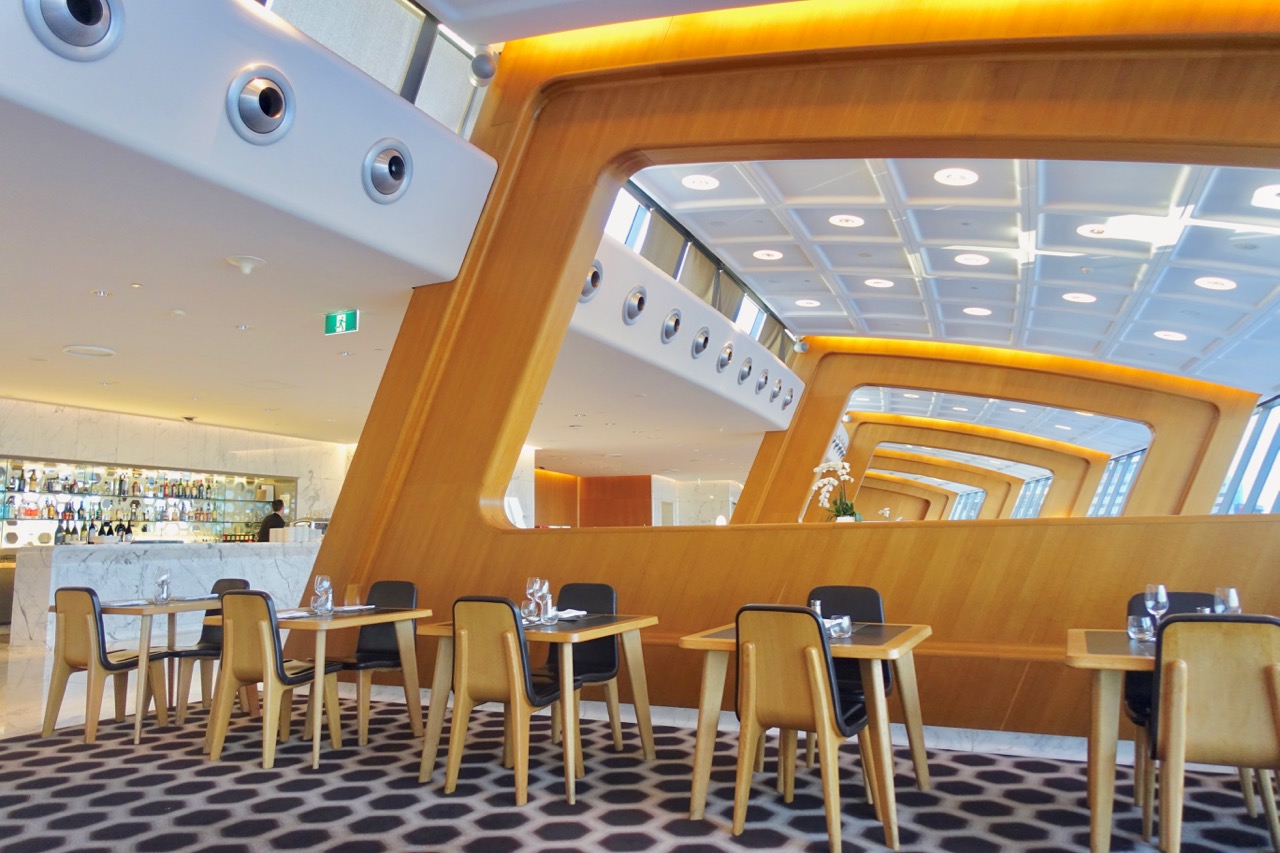 The excellent Qantas First Lounges are yours to access with Qantas Platinum status.
As an example, 700 extra Status Credits requires a Sydney to London return Business Class flight (560 SCs and ~$7000), your second 50 SC loyalty bonus, and five Sydney to Melbourne one-way flights in flexible Economy (140 SCs and ~$2000), with a total cost of approximately $9,000.
With double Status Credit promotions and flying via multiple cities, that cost could drop by more than half, but requires a lot of forward planning.
With that in mind, here is what to consider:
How far in the membership year am I? With Qantas' system, you have a fixed anniversary date. Any new status you earn will be valid for the rest of the current year plus the whole next anniversary year (potentially from 12 to 23 months).
If you are very close to your anniversary date and nowhere near Platinum, then it will be tough to get all the required Status Credits in time, plus you will not have as much time to enjoy it the following year.

How often will I use the better lounges? If you fly internationally out of Sydney or Melbourne often, then being Platinum means the outstanding First lounges are always open to you.
But if you are based regionally and only fly domestic, then the experience will not be too different overall compared to being Gold.
Do I have lots of Qantas Points to use? Being Platinum means you will have better chances of upgrades and can request Business Reward seats for booking, but that point is moot if you have no Qantas Points to spend on those things in the first place.
Do I have lots of planned travel? If work pays for your travel, then make the most of the 'free' points and Status Credits you get as part of your job. If not, then you should see if there are any future travel opportunities for work or personal reasons.
If there is not much future travel on Oneworld airlines, then you might have to resort to 'status runs', which are basically flights booked mainly to collect Status Credits. I personally will not recommend this due to the time and cost involved for not much benefit—try to make each trip worthwhile.
Can I make use of double Status Credit promotions? Qantas usually run one of these at the start of each year, which gives you a few days to make all your bookings for the year. Earning double SCs will significantly reduce the amount of flying you need to do and make Platinum easily within reach.
Velocity Frequent Flyer
Velocity Gold is earned with 500 Status Credits and four eligible VA flights within any 365-day period.
Velocity Platinum is yours for 1,000 Status Credits and eight eligible VA flights within the rolling one-year calendar.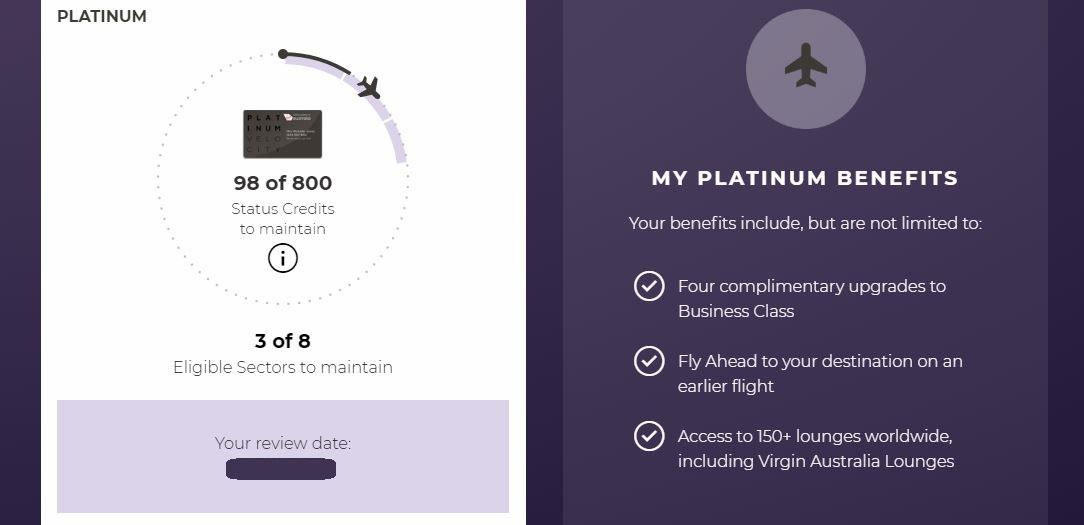 The main benefits of Velocity Platinum are:
Four complimentary upgrades on domestic/short-haul full-fare Economy
Three guests allowed in Virgin Australia-operated lounges plus on-arrival access
'Fly Ahead' to earlier flights over the phone, free of charge
Top upgrade priority and free Economy X seating on domestic/short-haul routes
As an example, the 500 extra Status Credits you need over Gold can be obtained from flying Sydney to London return in Business Class with Virgin Australia and Virgin Atlantic via Hong Kong (560 SC + four extra eligible VA sectors for ~$6,900).
If you have Velocity Gold and aiming for Platinum, here is what to consider:
When will my previously earned Status Credits expire? With Virgin Australia's rolling 365-day calendar system, it is a bit easier to earn status. But, you need to keep an eye on when previously earned Status Credits are expiring. If a big chunk is going to disappear while you are working up to Platinum, it will set back your plans.
The Velocity website will tell you when the next batch of Status Credits is due to expire.
Will I fly through Abu Dhabi often or bring lots of guests to domestic lounges? There is not too much difference in lounge access between Velocity Gold and Platinum. The main difference is access to Etihad's First Class Lounge & Spa in Abu Dhabi, and the ability to bring three guests to VA domestic lounges.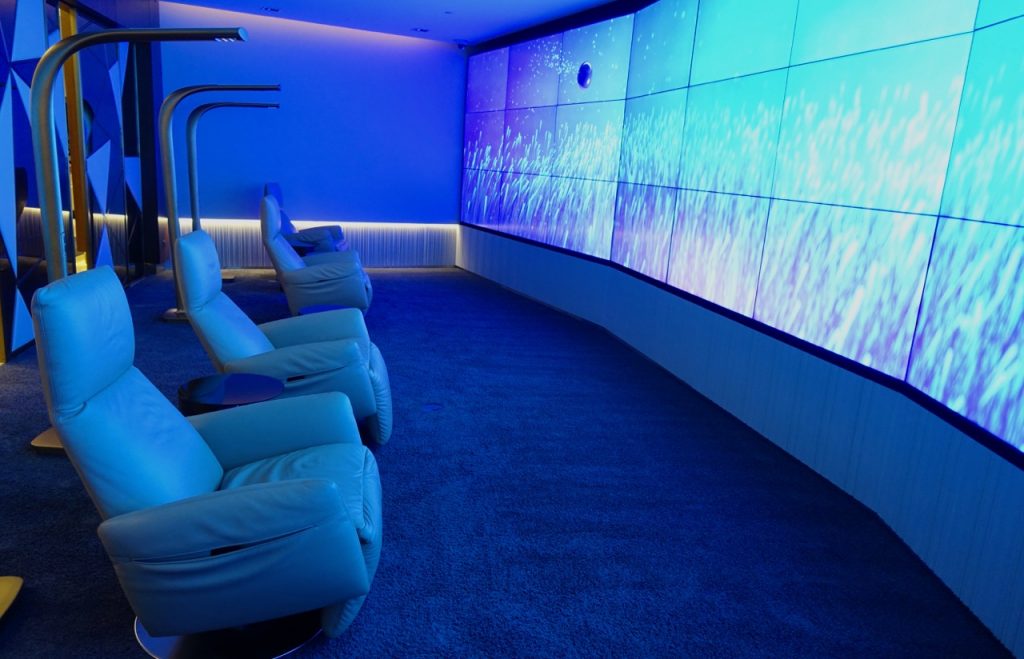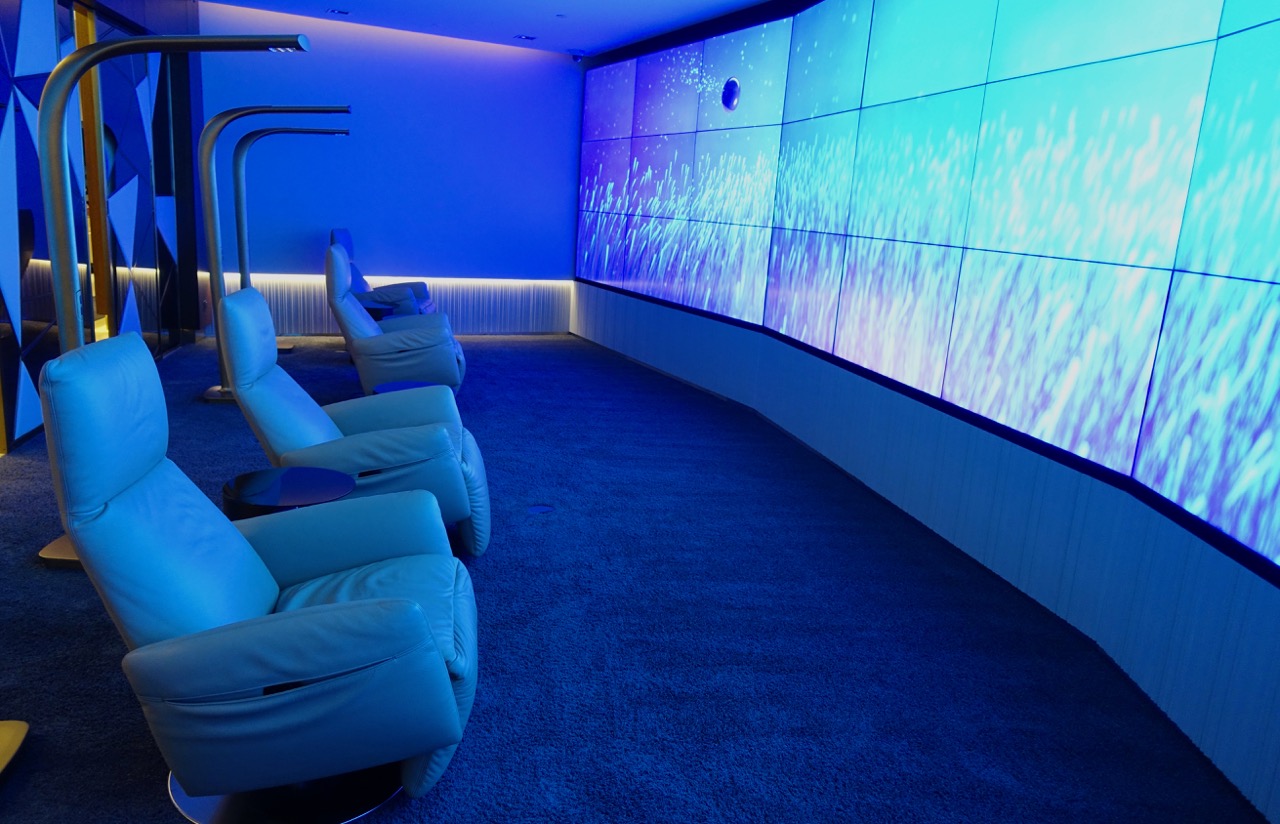 If you are unlikely to make use of these enhancements, then Platinum will not be worth it. Gold members already have access to all other VA partner lounges and have on-arrival access to domestic lounges 'subject to availability'.
Will I book a few Freedom (full-fare) Economy tickets? Your four complimentary upgrade awards are worth up to 9,900 points each for a Business Class upgrade. However, they are only valid on the most expensive Freedom fares, so consider if you would be willing to pay extra just to use the upgrade.
If work normally books Freedom fares, then you are in luck.
Will I use lots of Velocity points for upgrades? Virgin Australia makes it easy to bid for upgrades using cash, thus often negating the need to upgrade with points.
As a Platinum, you would have the highest priority for upgrades, but it would not matter if you do not have the points to splash or prefer to use the UpgradeMe Bid facility.
Can I fly four extra VA sectors while aiming for Platinum? Unlike Qantas, Virgin Australia requires you to take eight eligible VA flights to earn Platinum (you need four for Gold). Therefore, in your quest to earn another 500 Status Credits, you also need to make sure four of those flights carry VA flight numbers.
It is easy if you are based in Australia of course, but if you are based in the US flying Delta mainly for the high SC earn, then this might be a problem.
As above with Qantas, the same ideas about whether you have lots of forward travel booked and if you can take advantage of a sudden Virgin Australia double Status Credits promo also will factor into your decision.
Summing up
There's no denying that Platinum status is a shining beacon to aim for, but we have to remember not to get carried away in our quest for that elusive top-tier level.
Sometimes there's just not enough time or future travel booked to make it to Platinum, and it would be unwise to splash out a lot of cash in an effort to fly around just to earn Status Credits.
In those cases, it's best to settle for Gold and try again in the future when the stars are more aligned.
Is it worth going the extra mile from Gold to Platinum status?
was last modified:
October 20th, 2020
by