Velocity recently announced two pieces of bad news relating to the value of their points. These were:
There is no putting it nicely—these represent negative changes within the Velocity program. However, all things considered, there are still a few reasons why readers with a stash of Velocity Points should not abandon the program for other competitors.
Note that this article is part of a series of personal opinion pieces which have the aim of exploring different sides of the story. It is best read in conjunction with (the opposing) why I collect Qantas Points rather than Velocity Points and why the Carrier Charge may be a good thing.
1. It is very easy to earn Velocity Points in Australia
As Australia's second largest airline, earning Velocity Points in your daily activities is no difficult feat. They have partnerships with nearly every major bank, and you can earn big bonuses with credit card sign-ups.
They are also a major partner of flybuys, which means your weekly shop at Coles and other flybuys retailers can contribute to your next flight redemption, especially when they run 15% transfer bonuses.

Earn points everyday with flybuys
Other points-earning opportunities include fuelling up at BP, renting a car and shopping through the Velocity eStore portal, with a full list of opportunities available here.
2. Great reward availability on domestic and short-haul flights
Although Virgin Australia do have a smaller fleet and less flights, I think they tend to be more generous than Qantas when it comes to availability of reward seats, at least on domestic and short-haul international flights.
All members, regardless of status, are able to see available seats when they are released.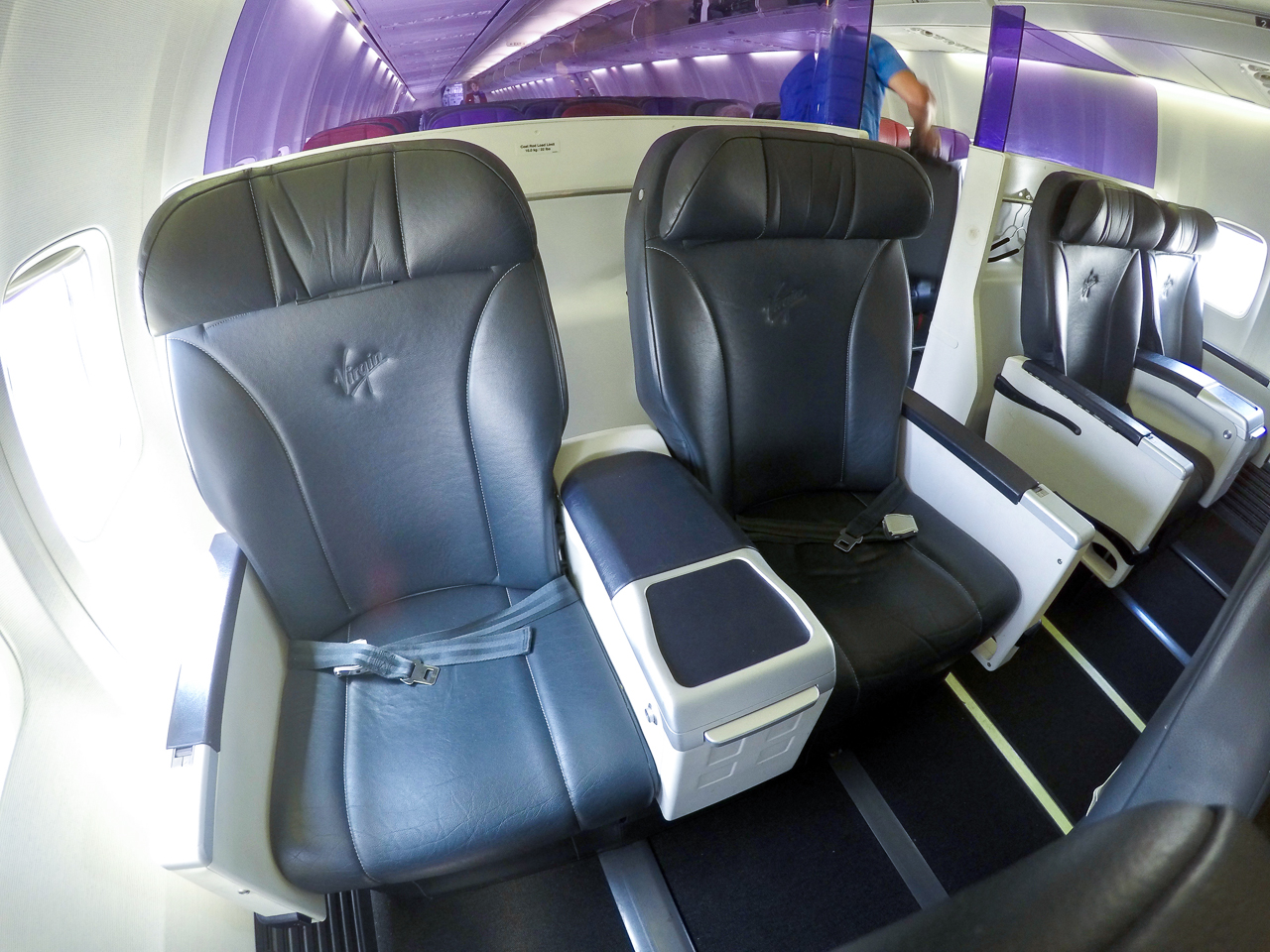 I have found Business Class seats on domestic and short-haul flights to be readily available in advance
Read Daniel S' opinion piece on why the increased surcharges may well increase the availability of reward seats, especially on the popular Hong Kong and Los Angeles routes.
3. Redemption rates and surcharges are still more competitive than Qantas
The points needed to book Virgin Australia reward seats are slightly lower than the same seat on Qantas. It is not much in the grand scheme of things but the savings can add up.
For example, looking at Perth to Melbourne return in Business Class:
| Program | Points | Taxes and surcharges from 2019 |
| --- | --- | --- |
| Velocity | 71,000 | $52 (including new carrier charges) |
| Qantas | 72,000 | $73 |
If your usual credit card earns one point per dollar, you would need to spend an additional $1,000 to get the points required to travel on Qantas and pay $21 extra in surcharges, compared to Virgin Australia.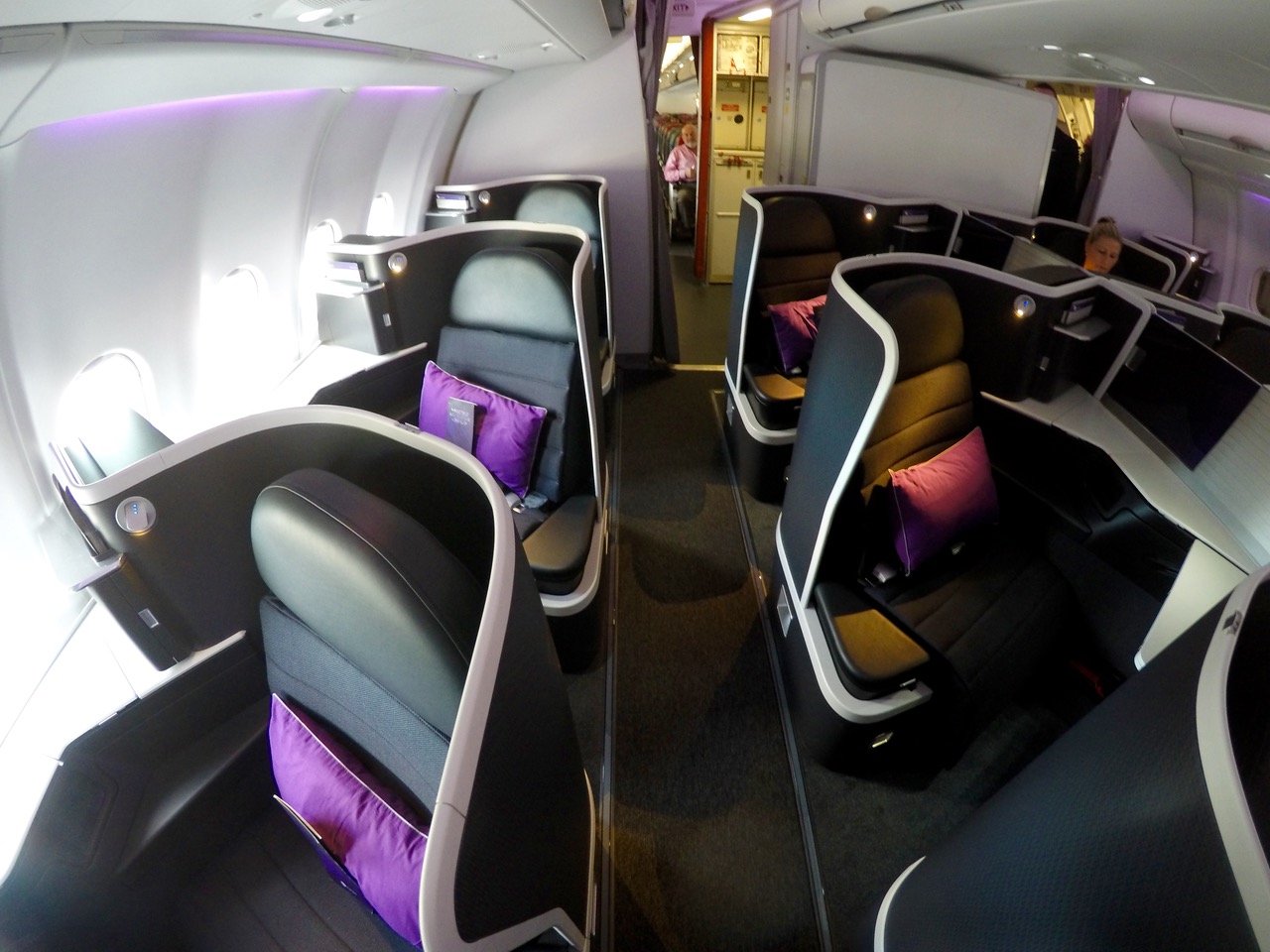 Redemptions on 'The Business' between Perth and the East Coast are great value and slightly cheaper than Qantas for the same flights
4. You can redeem flights for anyone
Qantas only allow you to redeem points for family members within a defined set of relationships. KrisFlyer members can only redeem miles for themselves or one of five nominees, which are not able to be changed too often.
With Velocity, you can redeem your points on behalf of anyone—friends or family—without restriction. This includes flights on Virgin Australia and all partner airlines. Even better, you can book Singapore Airlines flights through Velocity, sometimes at a lower rate than transferring your points to KrisFlyer.
5. Velocity is a great program for families
Family Pooling is a standout feature that most other frequent flyer schemes do not have. Put simply, it is the ability the pool points and Status Credits from two adults and up to four kids to one beneficiary, fast-tracking that person to elite status with Virgin Australia.
Like Qantas, you can also transfer points between family members without fees, and pause your status if you are going to become a new parent.
Summing up
It is important to acknowledge that not everything is great with the Velocity program, in particular, the upcoming Carrier Charges being levied on Virgin Australia and some Delta redemptions, the devaluation of the transfer rate to KrisFlyer, the surcharges applied to Etihad redemptions in 2016, and the increasing lack of Business Class award seats on long-haul international routes.
Daniel P has penned a piece on how he values Qantas Points over Velocity.
Ultimately, both programs have their good and their bad but I am personally able to find enough benefits with Velocity for me to continue being a loyal frequent flyer to Virgin Australia.
As others might say, 'your mileage may vary'.
Will you be keep earning points with Velocity or look elsewhere? Share your thoughts below!
Opinion piece: why I am still sticking with Velocity despite their recent changes
was last modified:
April 23rd, 2020
by