Looking for a domestic getaway using your hard-earned Qantas Points? Then book yourself a seat in Qantas' Boeing 737 Business cabin, where your holiday starts before you even take off.
With flights from Brisbane clocking in at almost 2.5 hours, you'll be glad you splurged on Business. Even more so from the other east coast capitals, where a flight to Tropical North Queensland takes even longer.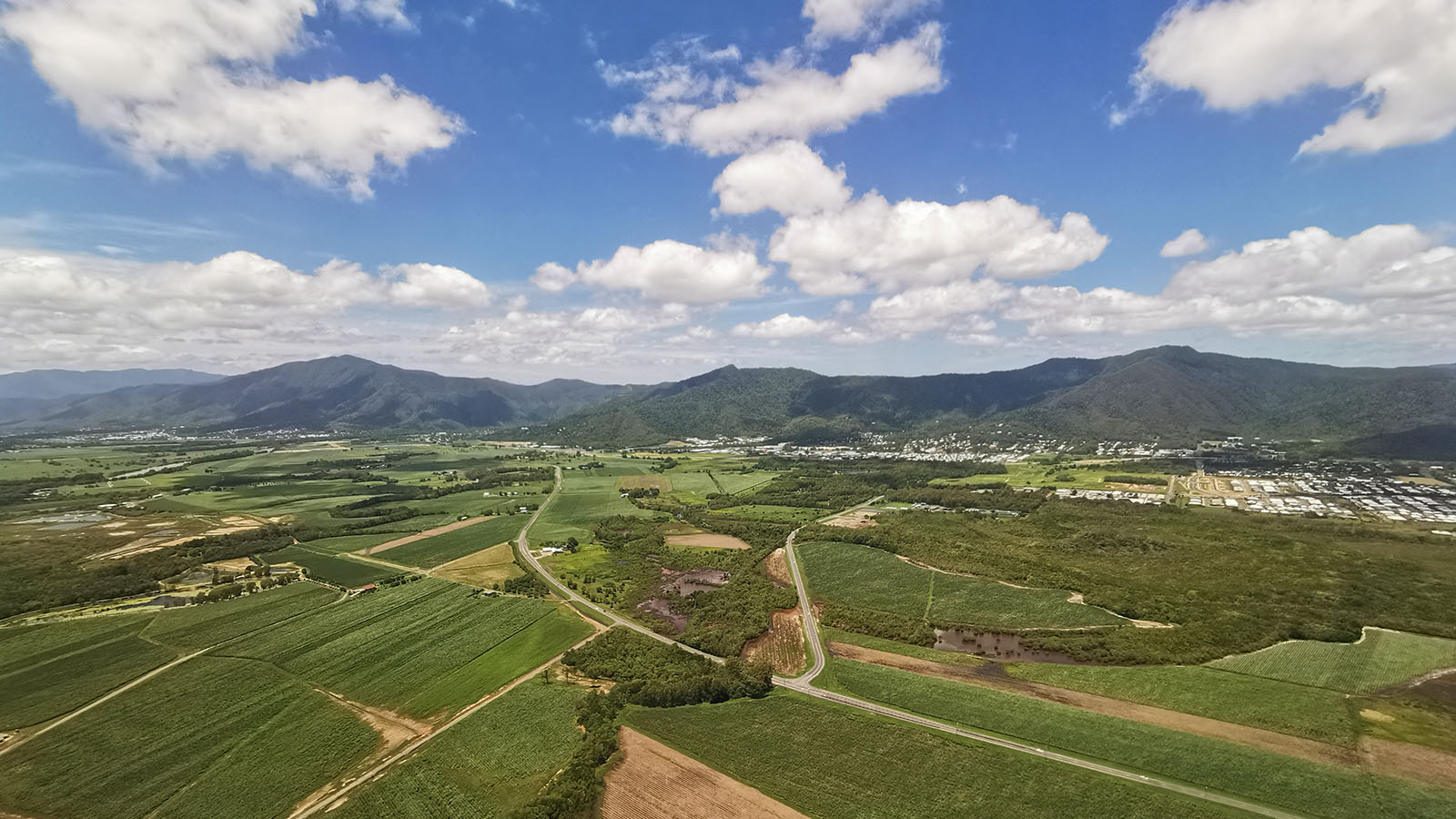 However you get there, here's what to expect on the journey home from Cairns, as a Qantas Business passenger.
Check-in, lounge and boarding
With a clearly-signed priority lane for Business passengers, check-in at Cairns Airport is a breeze. That fast-track wasn't strictly necessary for this flight, given the minimal queues. But on busier days, it's a real timesaver.
After a quick pass through security, it's straight into Cairns' Qantas Club lounge. Access is included as part of your Business ticket. This applies regardless of whether your flight was purchased with dollars, or booked (or upgraded) with Qantas Points.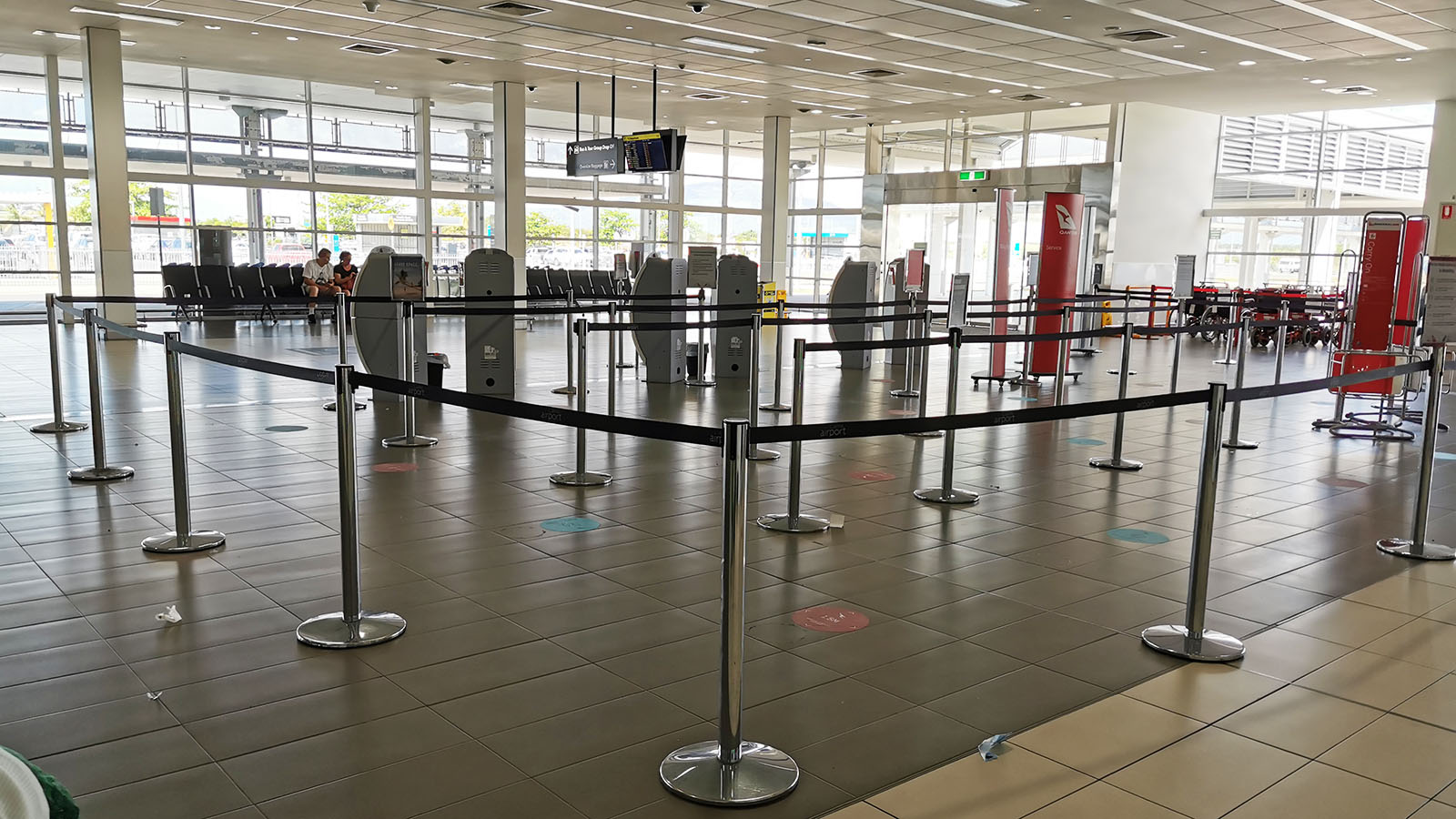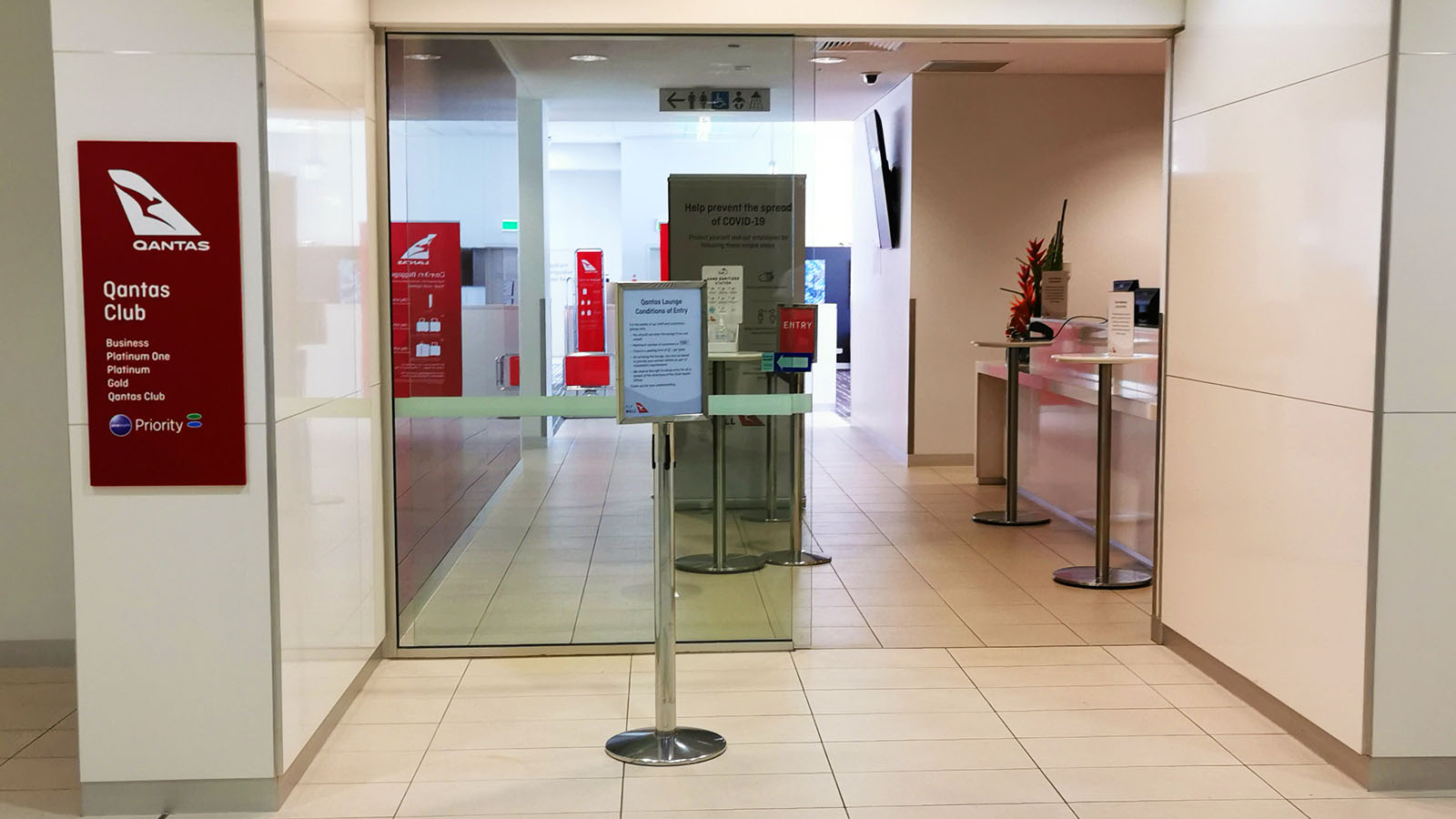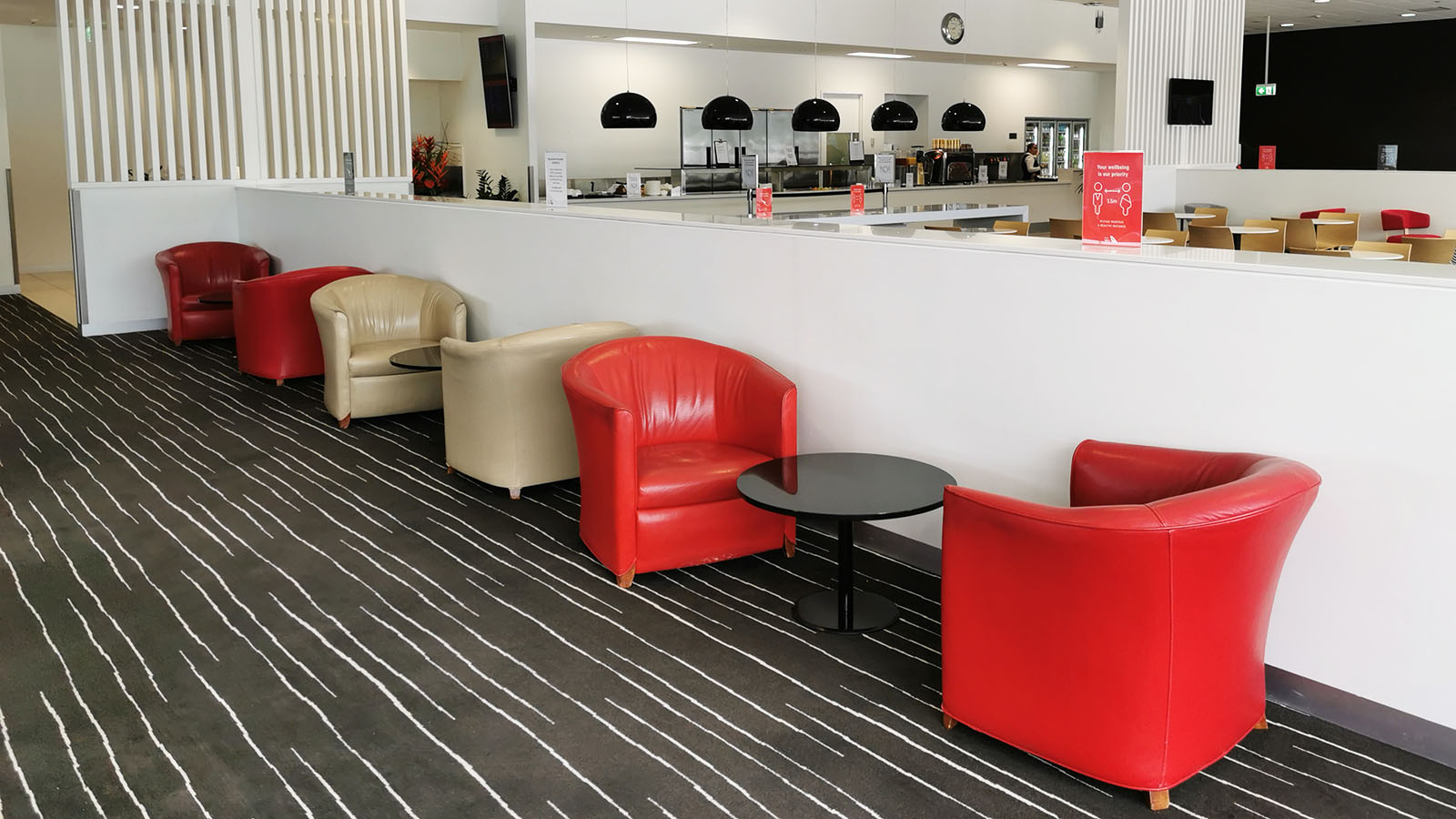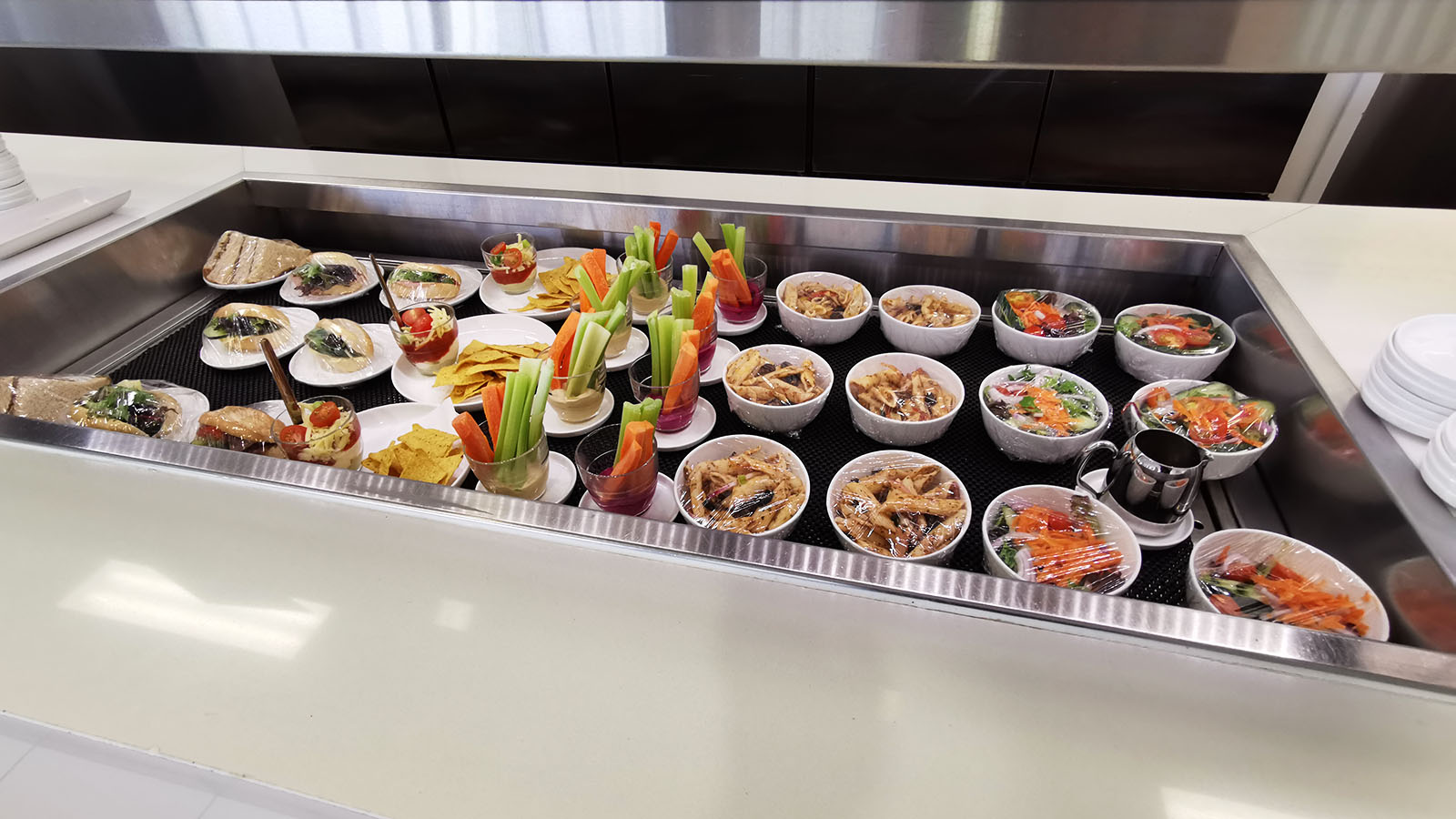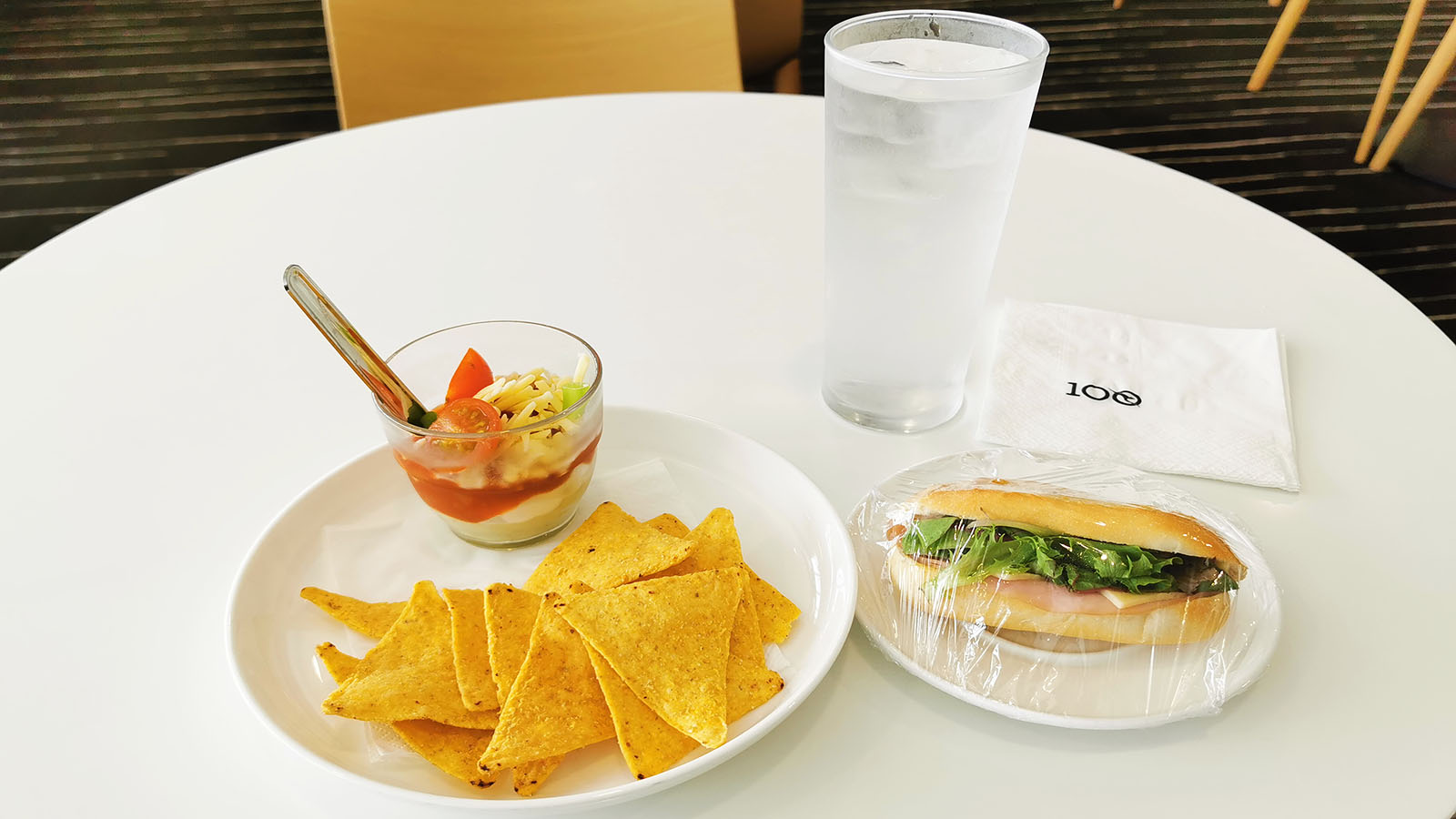 This mid-afternoon stay found a reasonably empty space, which meant plenty of choice over seating. Barista-made coffee is available all day, while the bar opens at noon.
Feeling peckish? The buffet serves up a range of tasty snacks. With a full meal to look forward to onboard, I kept things light. The tasty nacho plate is a go-to of mine. It looks sizeable, but a few bites and you're done. Fresh ham, cheese, tomato and lettuce rolls were also available pre-plated.
Just keep in mind, as the Cairns Qantas Club is on the upper level, departure gates can be a bit of a hike. If you're the kind of traveller who likes to settle in early, consider leaving the lounge before boarding is called.
Qantas Boeing 737-800 Business seating
Business aboard the Qantas Boeing 737 comes as a cosy 12-seat cabin. Spread across three rows, there are two seats on either side of the aisle.
Want a window? Choose an 'A' or 'F' seat and your view is covered. For an aisle, 'C' and 'D' are more your style.

It's hard to go wrong here. For this flight, I had seat 1A, which has its ups and downs. On the plus side, there's nobody in front of you. This means there's no impact on your space if another traveller reclines. But on the downside, you can't have any bags at these seats for take-off or landing.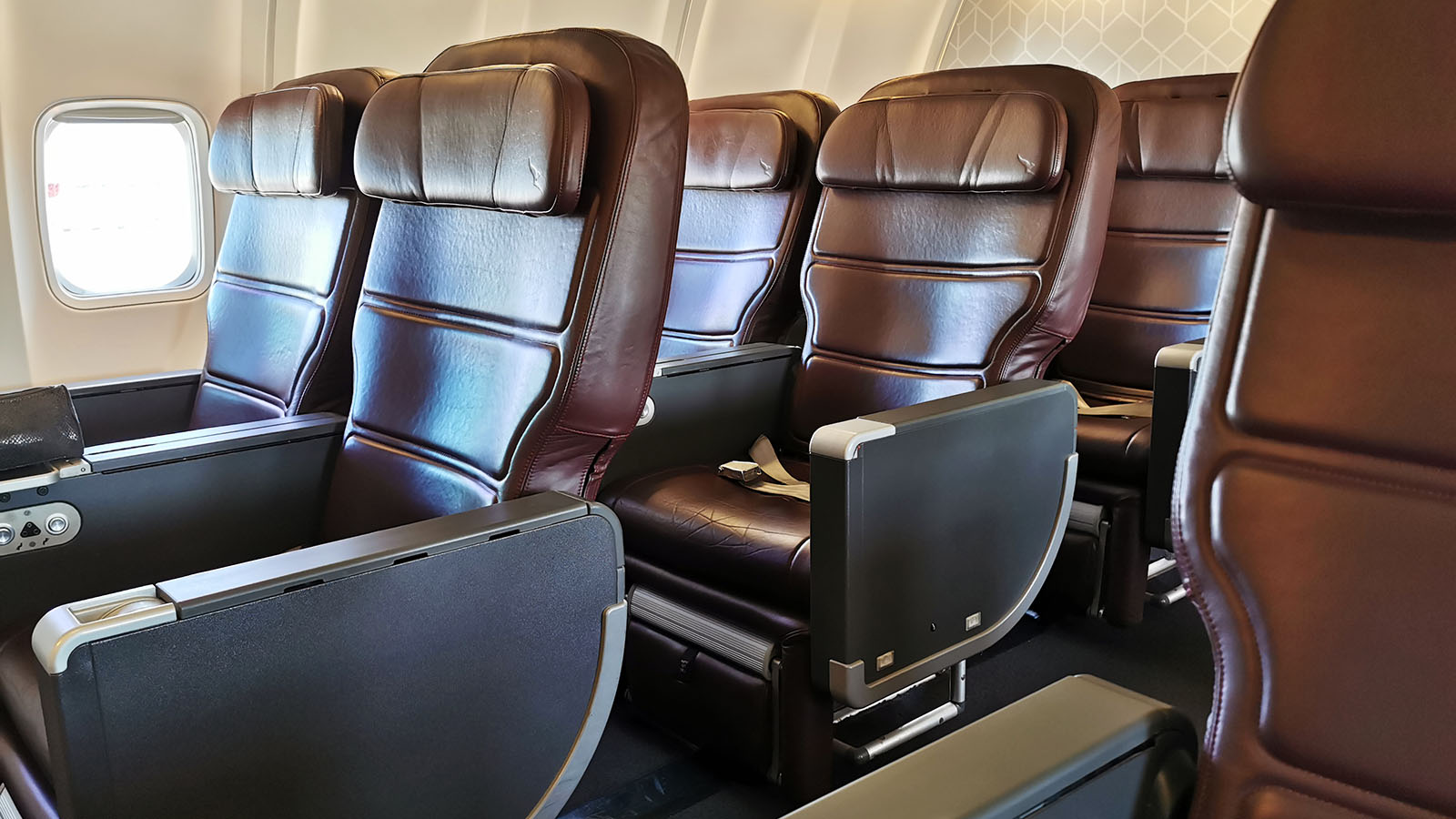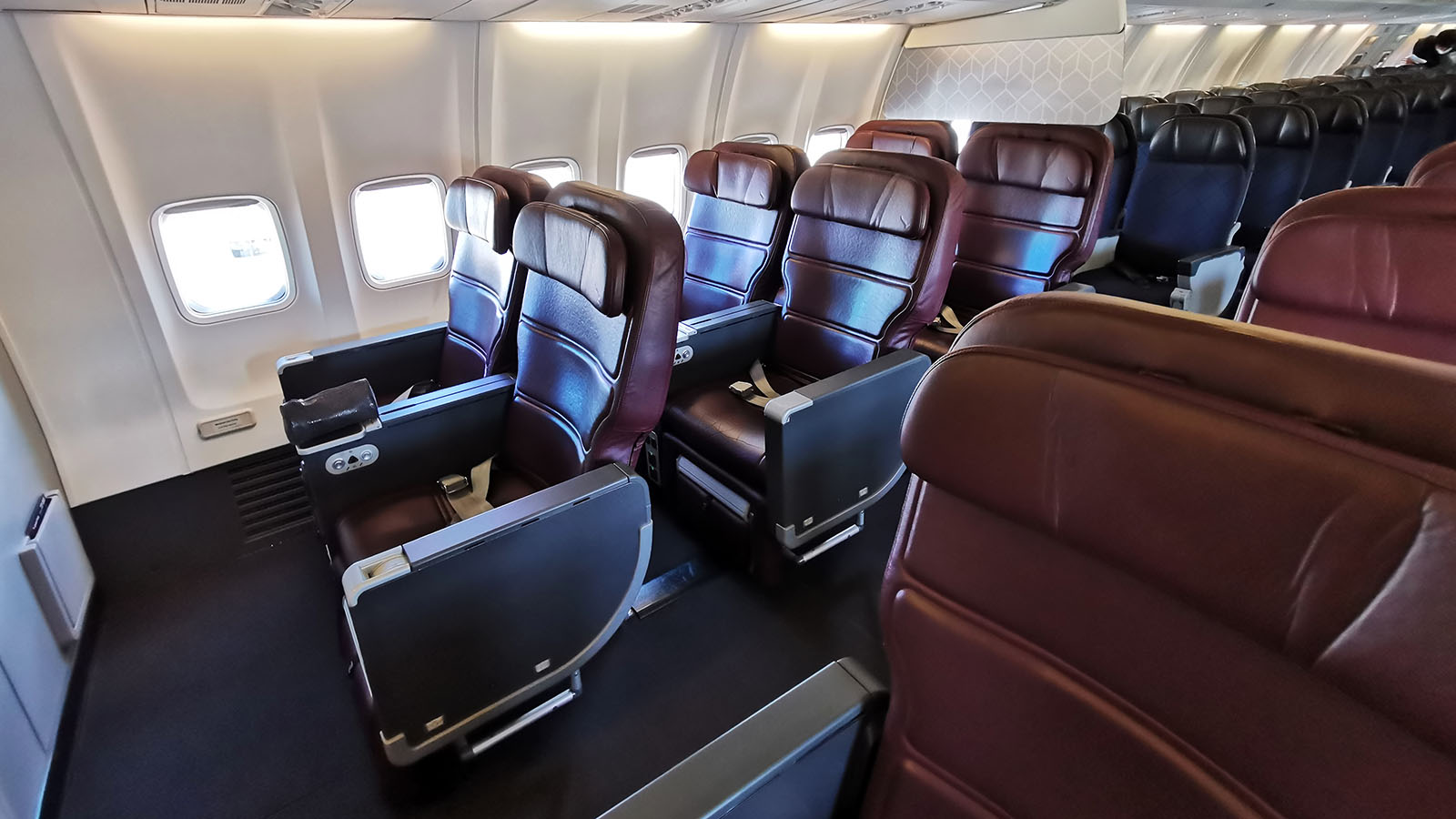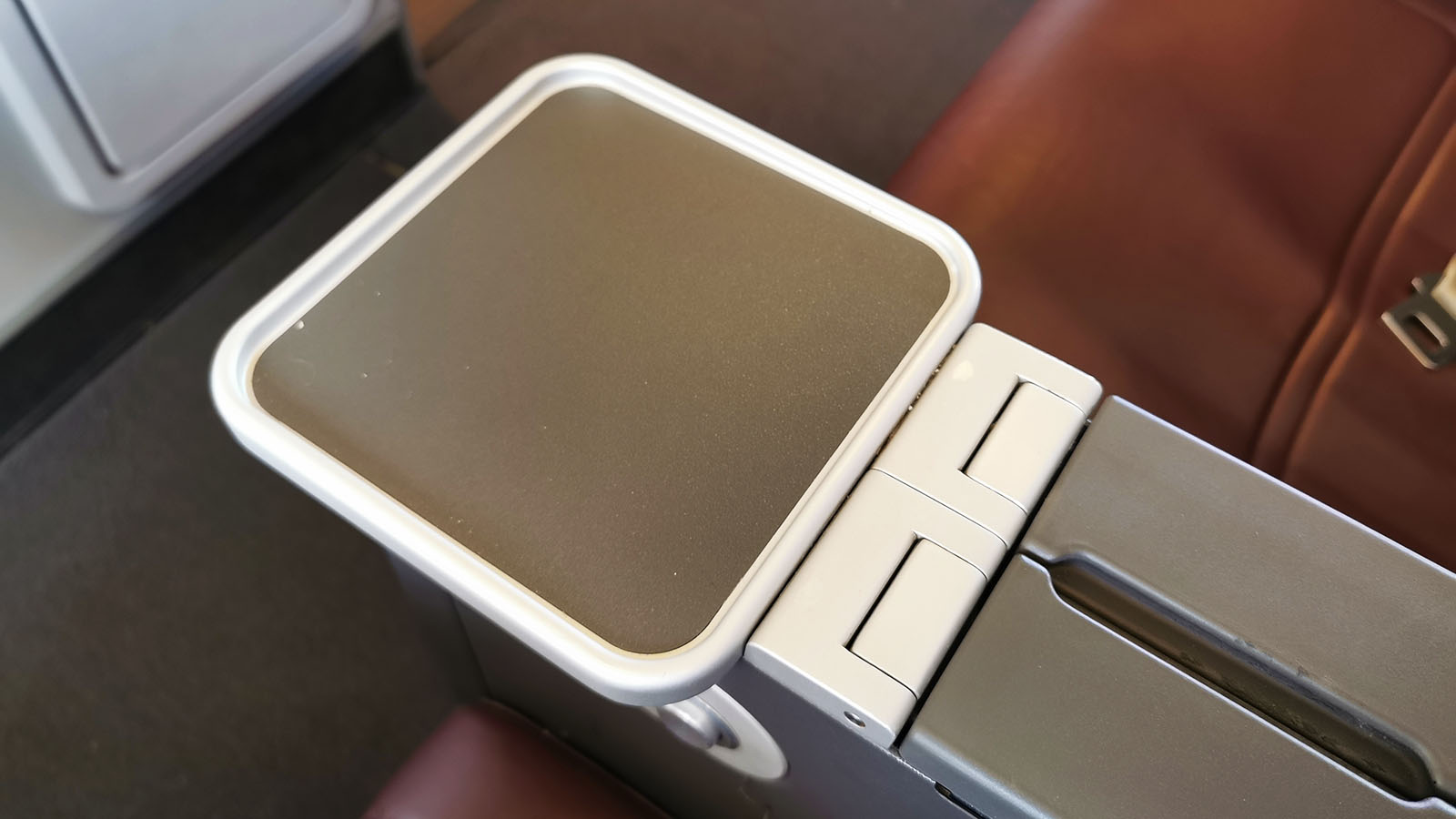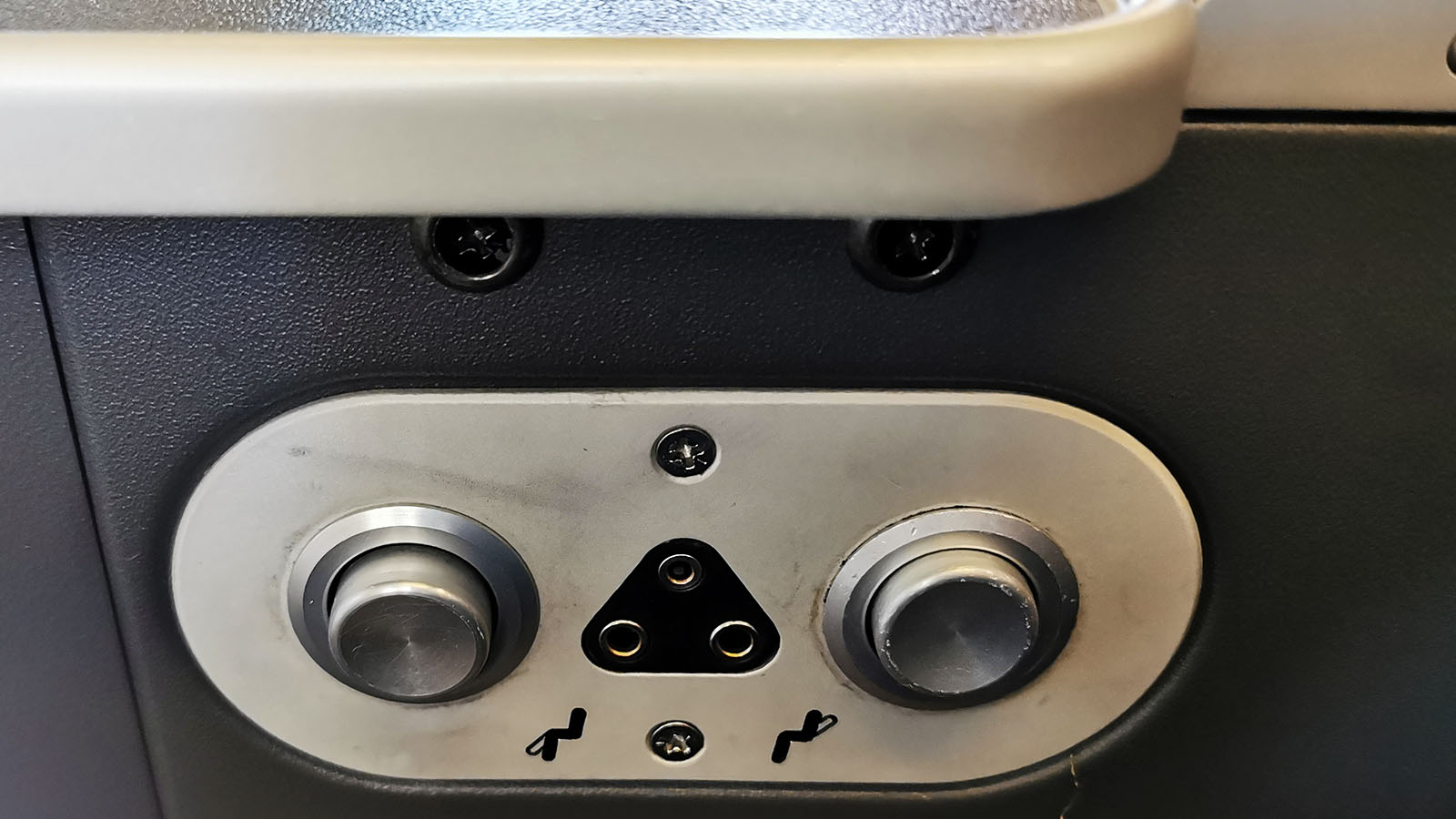 Wherever you end up, there's a central cocktail table to keep any drinks nice and handy. You can also recline your seat, and extend a leg rest. On some Qantas Boeing 737s, you can tweak the length of that leg rest using additional buttons. But on this flight, it was simply an 'up or down' proposition.
Every passenger gets a storage pouch. In rows two and three, these are large seatback pockets. In the first row, they're instead slimmer and mounted to the wall.
You'll also find power available at each seat. The AC outlets are tucked away as part of the centre console, but they're there if you know where to look. Some aircraft have USB power ports, too.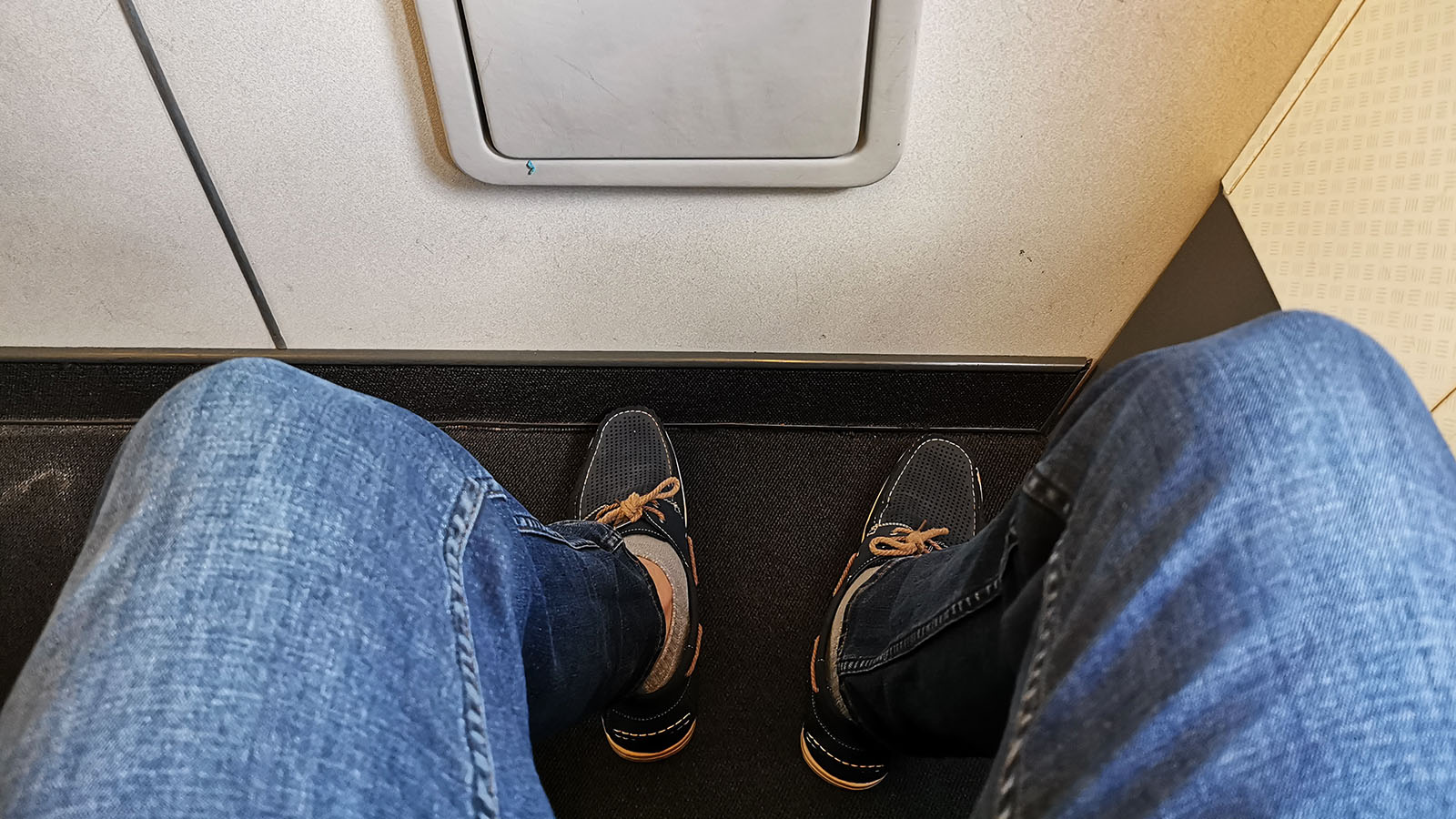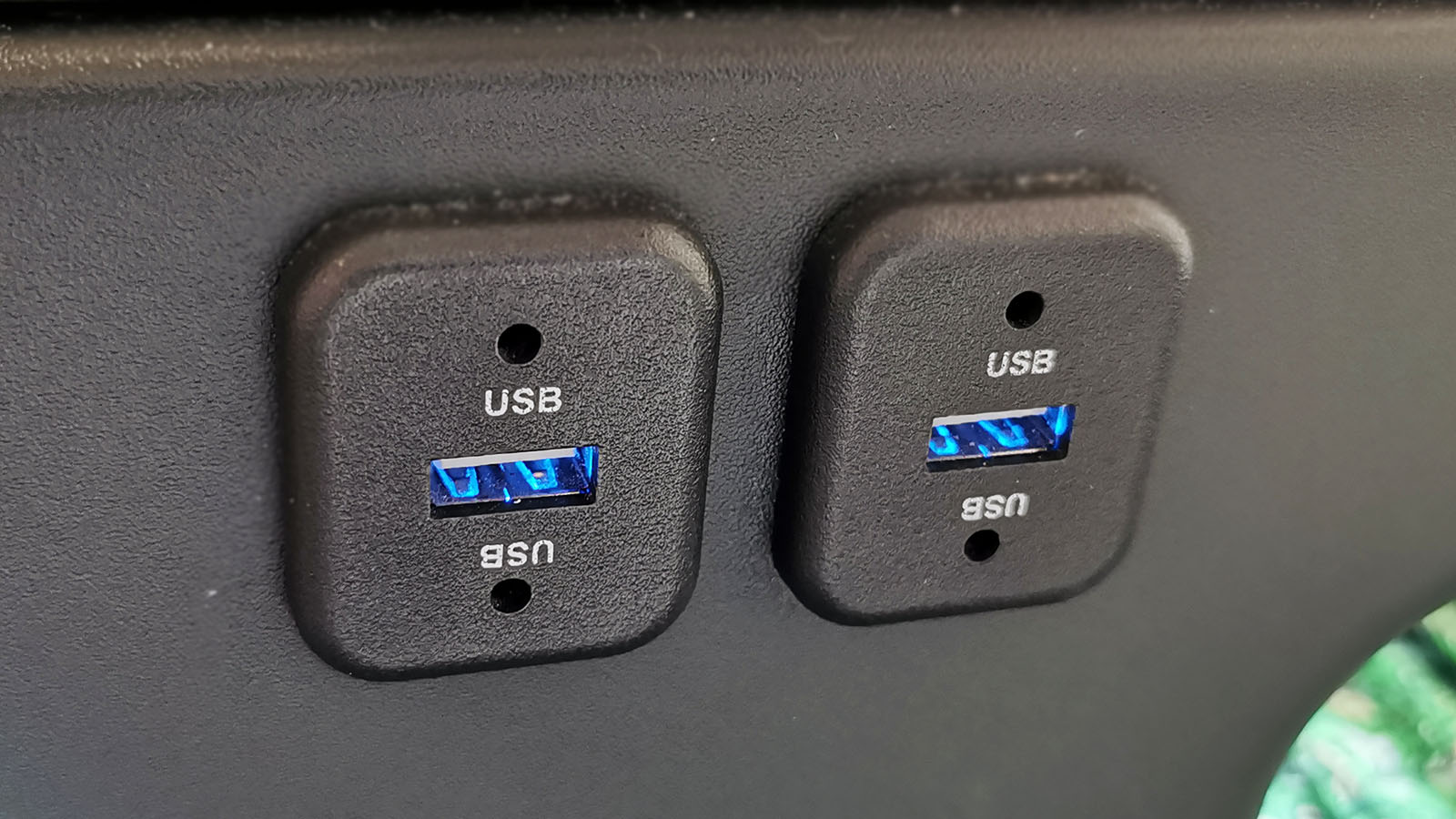 Another thing to keep in mind with the first row is the legroom. With the bulkhead wall in front, you can't stretch as far forward as in the rows behind. Having said that, I'm six feet tall, and didn't find row one uncomfortable. Those with even longer legs may be in a different boat, of course.
Qantas Boeing 737-800 Business food and beverage
Whether yours is a morning, afternoon or evening flight, you can expect a meal in Qantas Business. As a late afternoon departure, dinner was the order of the day here. Being in row one, I also appreciated having first dibs on the meal options.
It was impossible to resist the lamb shank, which was both delicious and easy to cut with the 'travel safe' knife. On the side, onion, mashed potato, carrots and peas. Yum!
You can also enjoy a slice of bread with your meal. But having eaten enough carbs in the lounge, I abstained. Of course, the Lindt chocolate still went down a treat.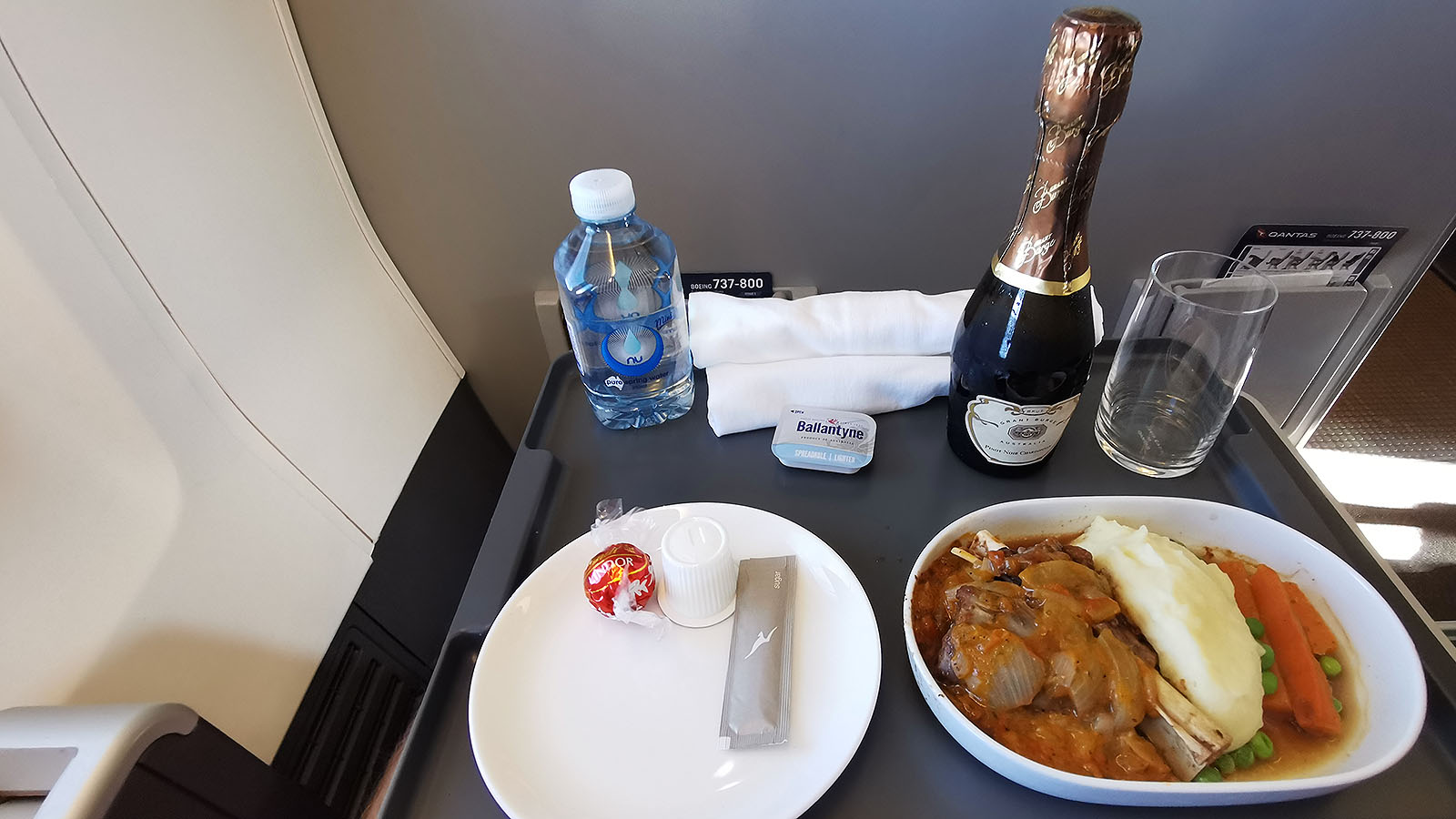 All drinks are complimentary, including beer and wine. While a red would have paired better with the food, I was in the mood for bubbles. Moments later, a personal bottle of Grant Burge Pinot Noir Chardonnay arrives. Cheers to that!
Qantas Boeing 737-800 Business service and entertainment
Service on this Cairns-Brisbane jaunt met the usual Qantas Business standards. Cabin crew used passenger names to extend a welcome at the door, and again during the meal service.
On the entertainment front, don't forget to pack your own device, or perhaps a good book to help pass the time. While some Qantas Boeing 737s have seatback screens, around half do not. These offer streaming entertainment instead, for which you need to download the Qantas Entertainment app for Android or iOS.
On a route like this one, don't forget to look out the window, either. You're bound to see something worth snapping!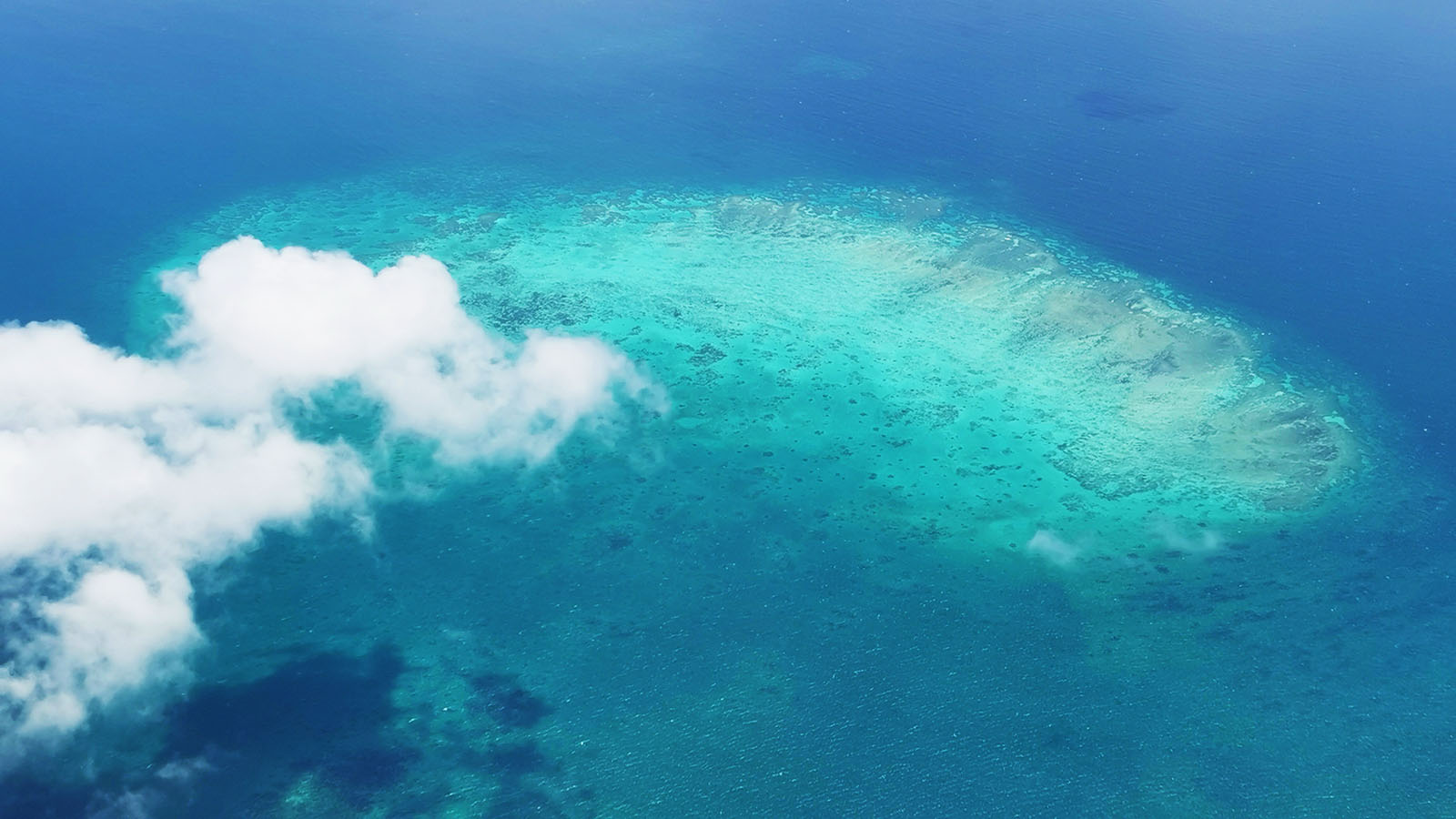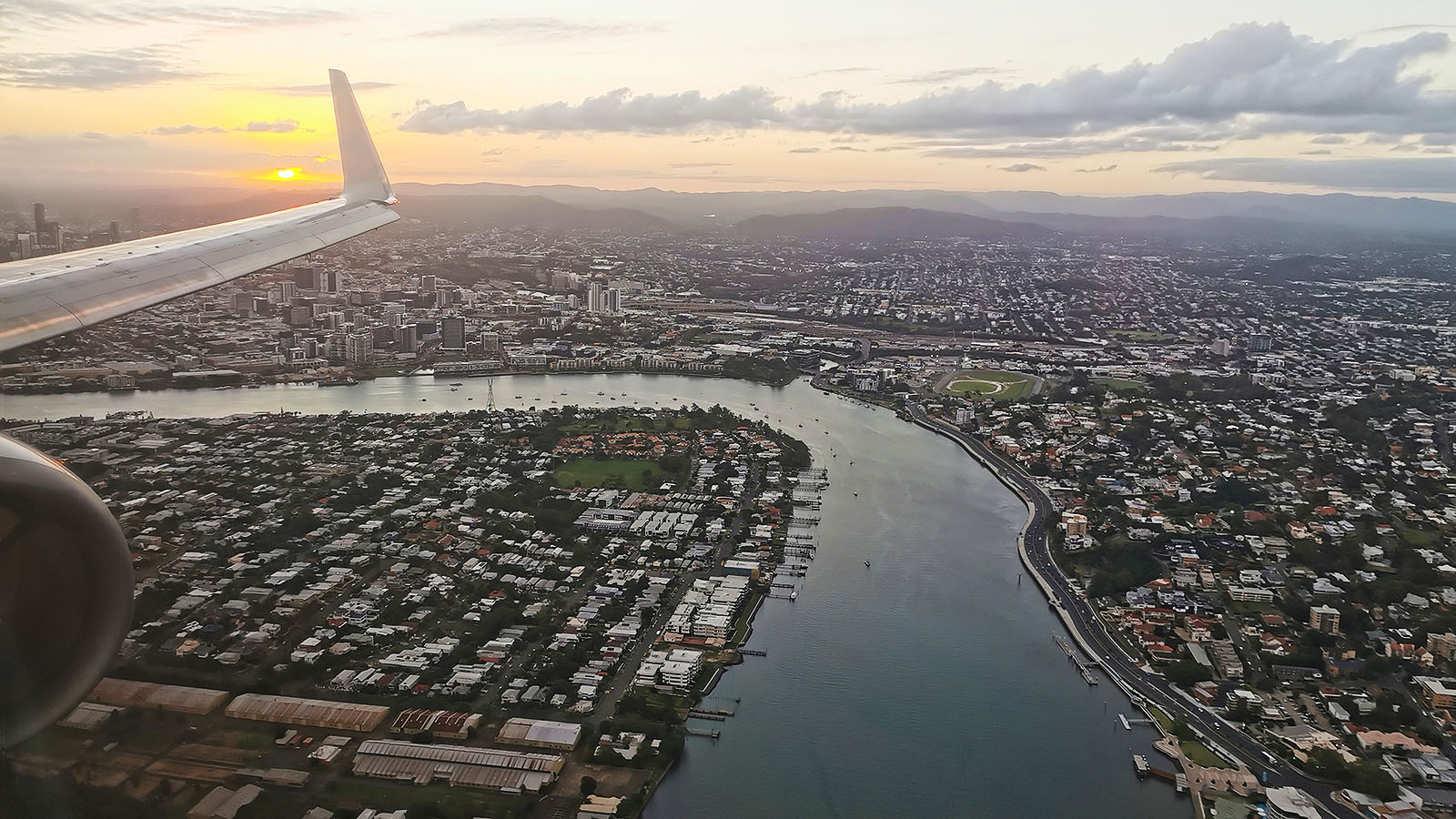 There's also inflight Wi-Fi available on most Qantas Boeing 737 services. This worked well, proving reliable enough for SD Netflix using the aircraft's satellite internet connection. With many other passengers seemingly connected to the Wi-Fi, full HD streaming wasn't possible this time.
Summing up
On Qantas' workhorse of the domestic skies, Business aboard the Boeing 737 is a comfortable way to fly.
Just keep something in reserve for your own entertainment. That'll keep you covered from gate to gate, regardless of which type of plane arrives at yours.
Photography by Chris Chamberlin, who travelled at his own expense. Feature image courtesy of Qantas.
Qantas Boeing 737 Business (Cairns – Brisbane)
was last modified:
January 5th, 2022
by